In the world of perfumery, where scents hold the power to evoke emotions, trigger memories, and transport us to faraway places, Guerlain stands as an iconic maestro orchestrating symphonies of fragrances that have enchanted generations. At the helm of this ensemble there's Master Perfumer Thierry Wasser, a visionary artist whose creations have been a testament to excellence and innovation. In a conversation with us, Mr. Wasser shares insights into the Aqua Allegoria Forte collection, a fragrant tribute to the planet, biodiversity, and the timeless marvels of nature.
Aqua Allegoria, a name that sounds like a lyrical melody, unveils a trio of fragrances: Bosca Vanilla, Rosa Palissandro, and Oud Yuzu. These scents not only encapsulate the essence of natural wonders but also pay homage to Guerlain's longstanding commitment to the environment.
In our chat with Thierry Wasser, we uncover the inspiration and the message behind this collection celebrating the gardens of our planet, the wonders of nature, and Guerlain's harmonious union of creativity and sustainability.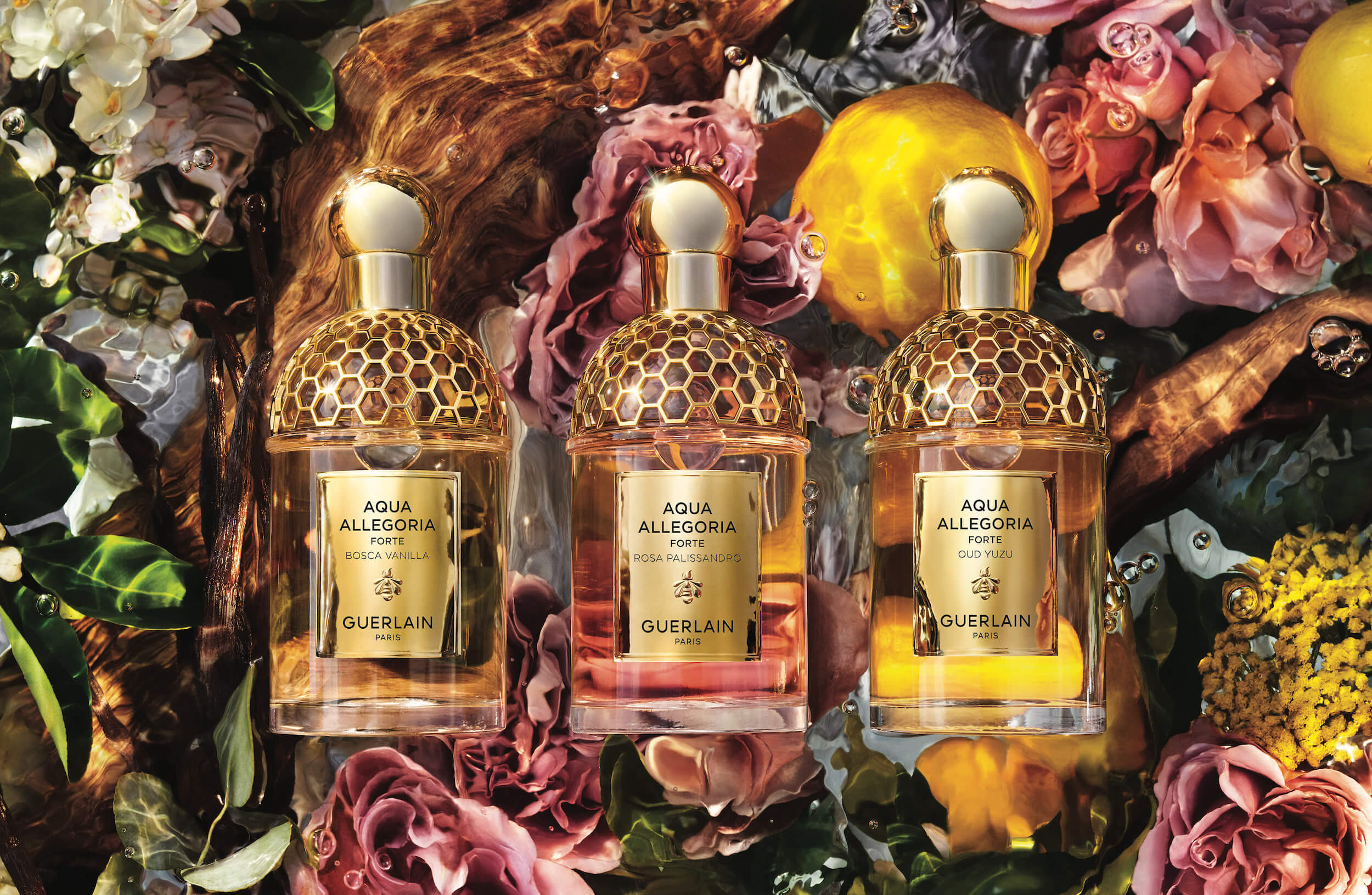 Guerlain is constantly committed to a cleaner planet and to protecting biodiversity: how important do you think it is, nowadays, to be sustainable and responsible in the world of beauty?
Sustainability is not a concept but a state of mind.
Guerlain indeed acts sustainability since 1828. Sourcing responsibly has been our aim from day one, and as you can guess, if we are still relevant after almost 200 years of activity it is because we are sustainable. Aqua Allegoria has become symbolic of Guerlain's long-standing commitments to the planet and biodiversity.
We are looking very closely at the biotechnologies and their innovations; we are encouraging farmers to tend to sustainable or organic techniques, and we are closely monitoring the progress of green chemistry starting from organic waste instead of fossilized hydrocarbon. Now everybody wants sustainability and traceability. When you work with the same partners for generations, it talks by itself about traceability. The bergamot that is produced in the South of Italy, and more precisely in Reggio Calabria, is the same since Jacques Guerlain. So here again, we can always improve, and we are very adamant on the topic, and truly committed to that. But once again the best proof of sustainability and traceability is our relationship of trust with our partners around the world.
Aqua Allegoria Forte: deep and strong fragrances inspired by trees and forests, almost a commitment to their importance in our lives and for the planet in general. How important is it for you to feel in harmony with nature and its elements, and also in view of the conception of these creations?
From its creation in 1828, the House of Guerlain, uses natural raw materials. Guerlain's playground is the entire world, and we source our ingredients from all over the continent. As you may know, Aqua Allegoria collection is a celebration of gardens, of wonders of nature. It's the very first fragrance collection that celebrates Nature's diversity, colours and freedom. This is an anchor for Guerlain, and the new Aqua Allegoria woodies collection represents naturalness in all its forms. From its natural composition, its scents, its sustainable dimension.
Nature offers us magical products, it's essential for me to protect it. In fact, harmony is key, creating a fragrance is like a musical partition that the compositor will adjust and rectify again and again until he finds the perfect harmony he was looking for at the beginning. Since I manage the sourcing of all raw materials, I try my best to have it as close as possible to the original. But it is still innovative with the creation of new fragrances, with my own sensitivity.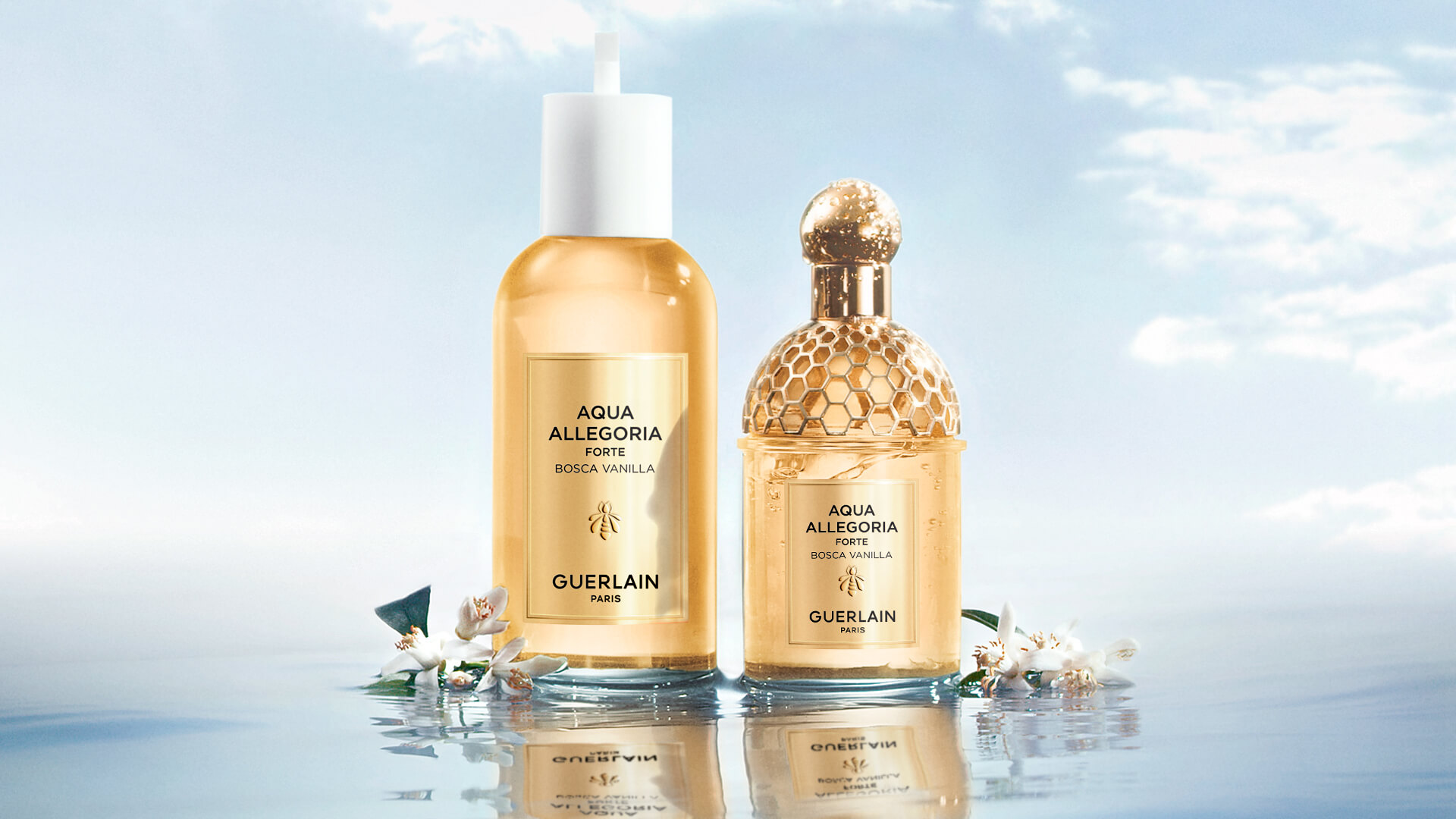 "It's the very first fragrance collection that celebrates Nature's diversity, colours and freedom."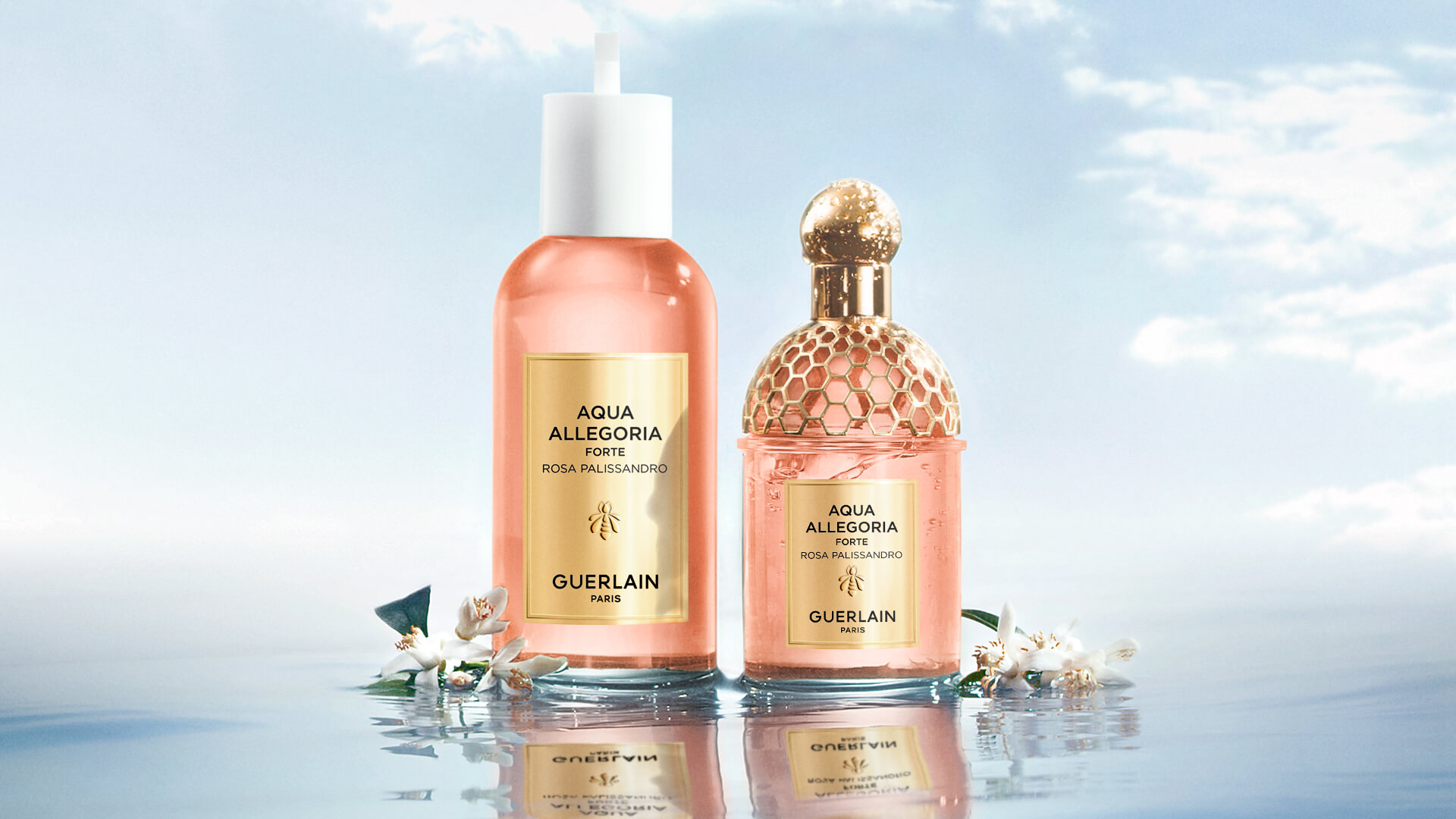 Bosca Vanilla reminds us of warm sand, eucalyptus forests, and salty notes. How did you manage to balance these elements? And what role did the use of Guerlain's vanilla tincture play in the process?
Part of my job is to preserve the integrity of all formulas and balance is key because when a fragrance is too complicated people do not understand it. Vanilla is one of my favorite scents of all times, but it can be sometimes too sweet. For Bosca Vanilla we used Madagascar's unique vanilla, a scent that is a key ingredient of the Guerlain olfactory signature. Patience is essential to develop the uniquely rich aromas, revealing the woody, leathery and deliciously gourmand facets of the vanilla. As said earlier, harmony and balance are keys.
Oud Yuzu is light, elegance, and a mixture of spicy notes. This wood is one of the most precious raw materials in perfumery. What makes it so unique, in your opinion?
Oud Yuzu has a very unexpected scent, contrasted between the sacred swirls of oud wood and the mischievous bitterness of yuzu. As you rightly said, wood is very precious. It is known as the scent of paradise; it's one of the rarest and most precious raw materials in perfumery. The Ouz Yuzu is paired with the warm, dry notes of cedar, oud wood reveals the majestic complexity of its woody, ambery and animal nuances. To me that's what makes it so unique.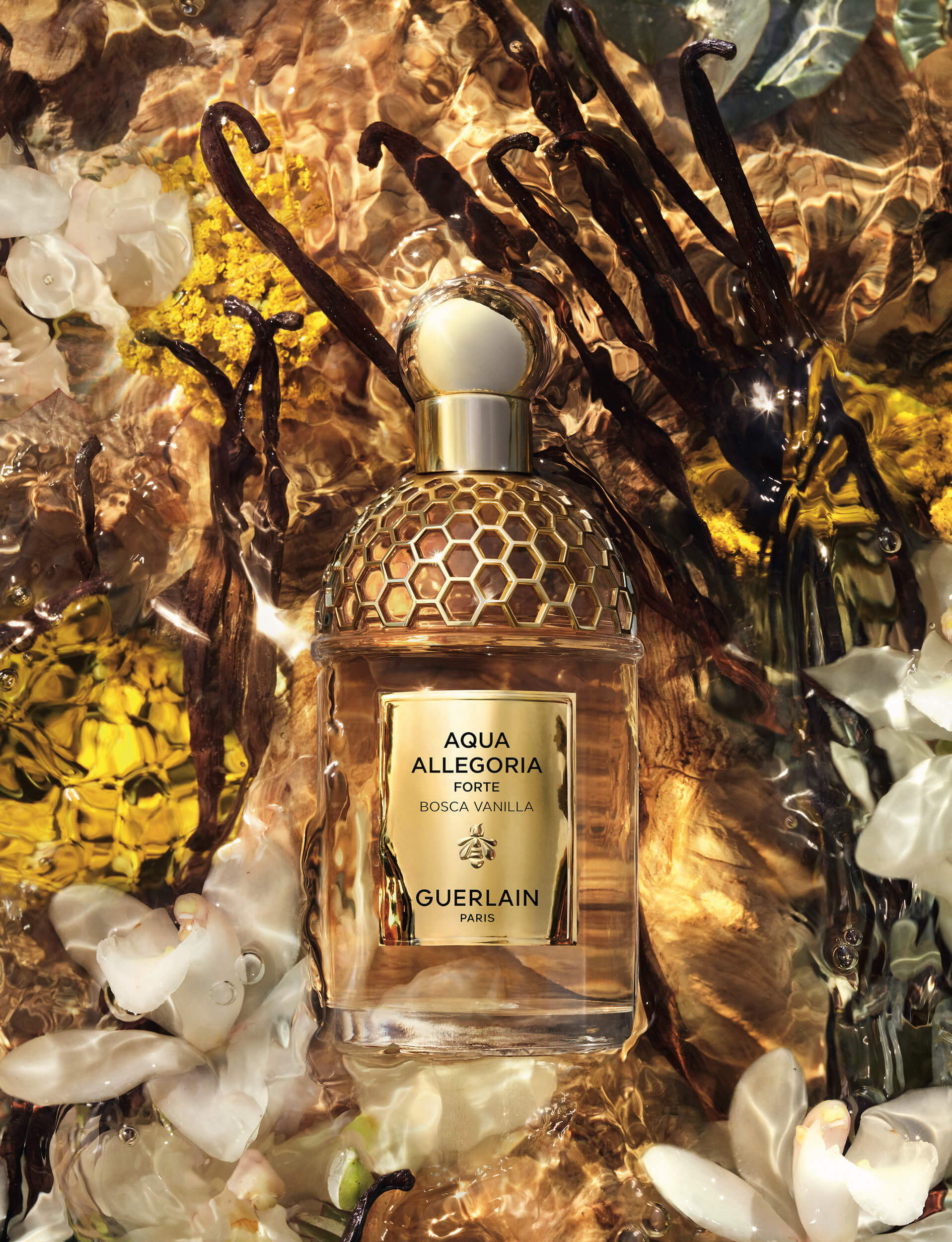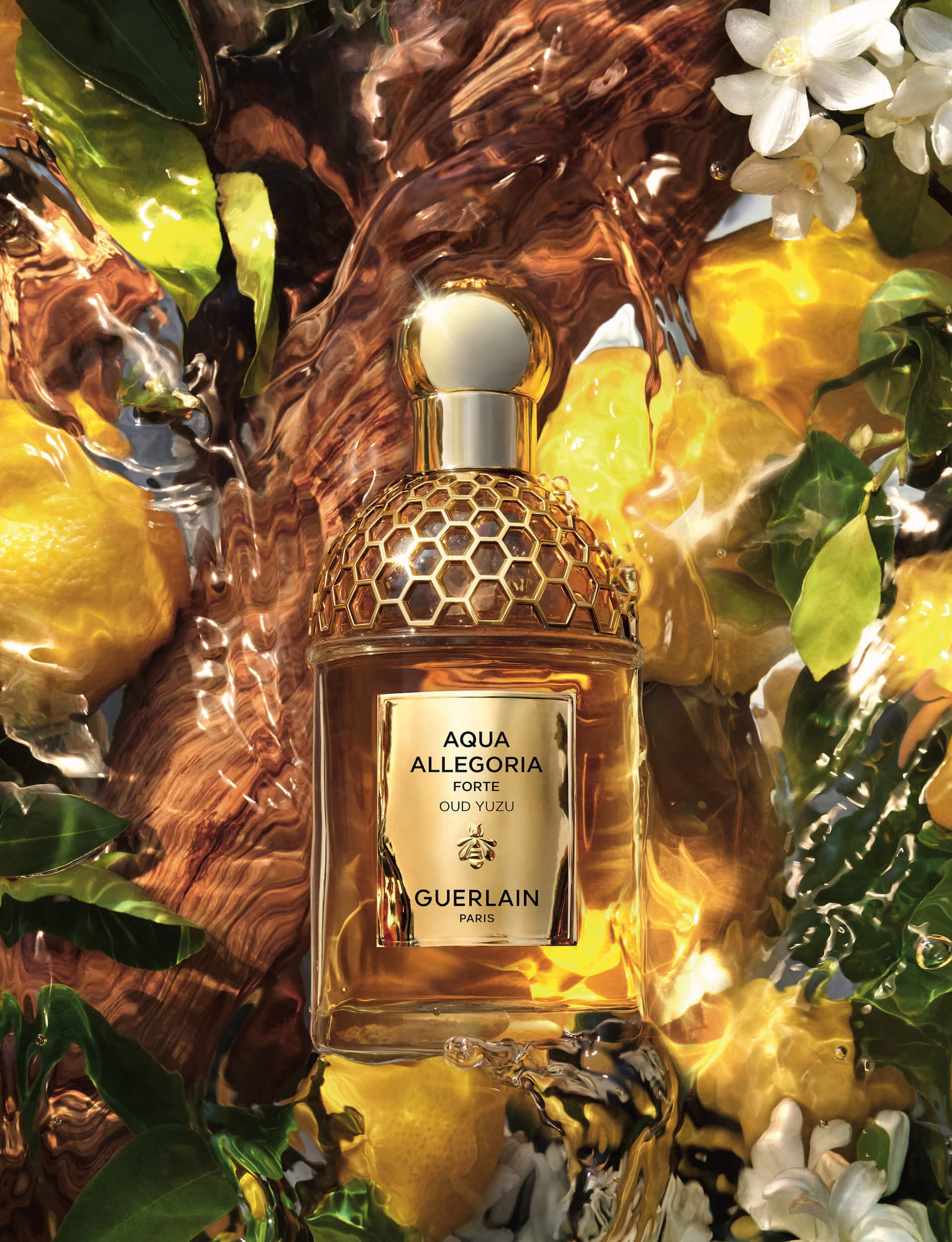 Rosa Palissandro, on the other hand, evokes a harmony between tropical wood, Turkish rose, lemon, and honeyed notes. But the real protagonist in it is the Turkish Rose, which features a rare olfactory power. What made you fall in love with this unique ingredient?
You are right, the Turkish Rose is the major player in the Rosa Palissandro perfume. This fragrance is a perfect balance between the spicy freshness of rosewood and the tender sensuality of a Turkish rose absolute in the perfect blend. For as long as I can remember, I've always loved roses. It's the strongest ingredient in my heart, as it expresses strong emotions. This rose has several facts: it expresses at the same the innocent and the maturity. So, it wasn't hard for me to fall in love with the one and only Turkish Rose.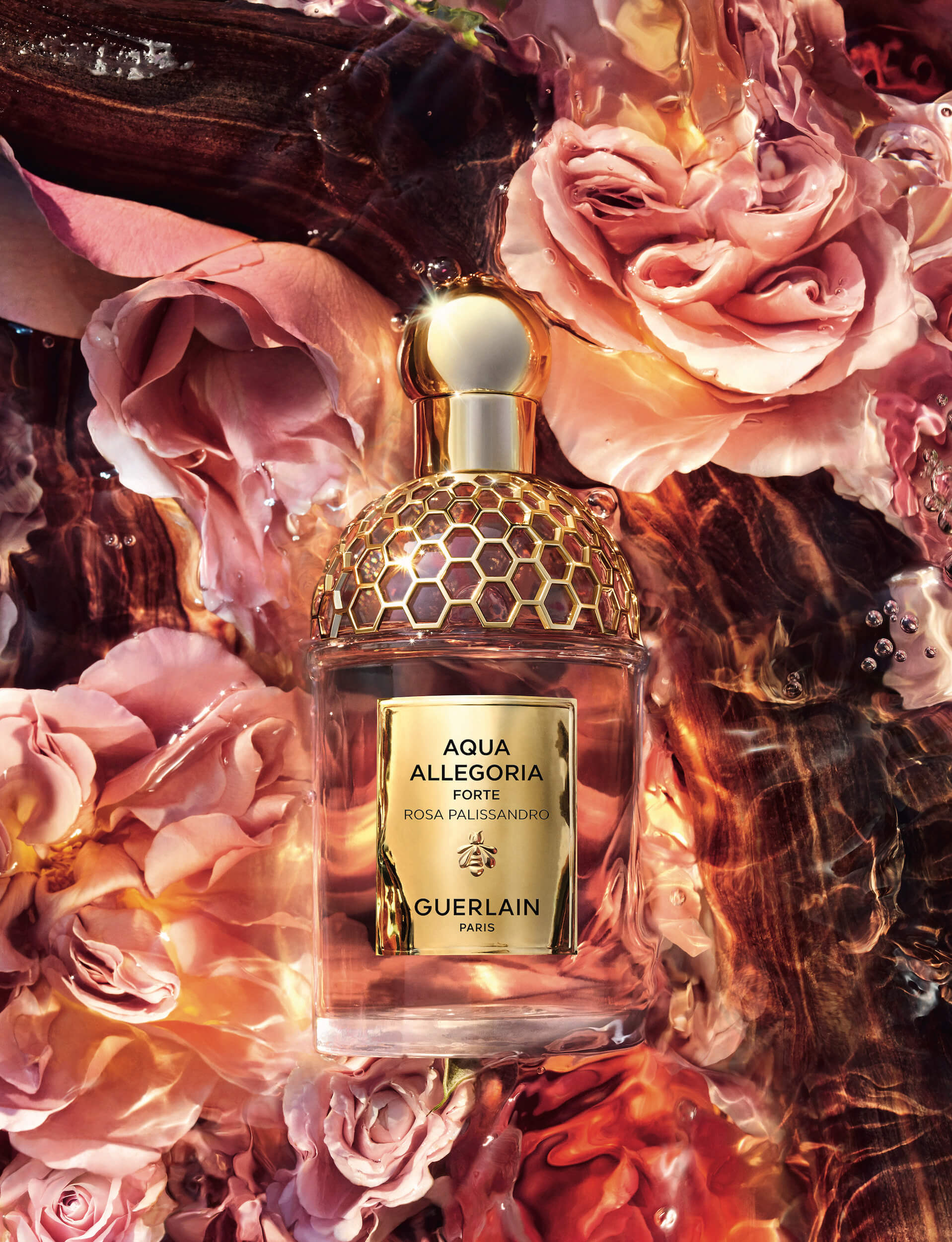 What role does your connection with olfactory experiences play in everyday life?
I've always been very sensitive to smells, especially during my childhood when I discovered my love for cooking. In a way it has always been part of me.