We call it an interview but it felt more like a chat with an old friend: Tara Westwood welcomed us into her NY home for a dive into her new film "The Grudge" directed by Nicolas Pesce that is now in theaters and we got to know Tara the actress, as well as the person.
"The Grudge" is not a remake, it's not a sequel, it's something else that happens simultaneously with the 2004 story.
From a great mood on set to life's choices that defined her career, she's is now in a great place to fully live the cinema industry…and yes her guilty pleasure movie is going to make us smile as well as her epic fail on the job.
And lastly, we have uncovered the truth…on a horror movie set you can get scared, fear is not only for the audience, but also for the cast and crew!
Were you a fan of "The Grudge" series, were you already familiar with it?
I hadn't watched the original "Ju-On," the Japanese version until I booked the part, but I was familiar with the story and I had coincidentally seen our director's first film on Netflix, which is un-freaking-believable, called "The Eyes of My Mother," this black and white psychological horror film. I knew his work, so I was already a fan.
I know it's based on the Japanese-American series and it's not the first time that horror films are connected to the Japanese ones, whether they're remakes or based on them. Why do you think there's this connection between Japan and America on this kind of genre?
I think that they get it right so, in a way, I believe that we wanted to pay a tribute to that. This is not a re-boot nor is a remake, it's like a "simulquel," like it's happening simultaneously: while that story from the 2004 film was taking place, so is ours: our story is taking place in America, there's someone close to Japan that's infected by the curse and brings it back to America, so we're not trying in any way to take away from the 2004 or the original "Ju-On," we're adding to it.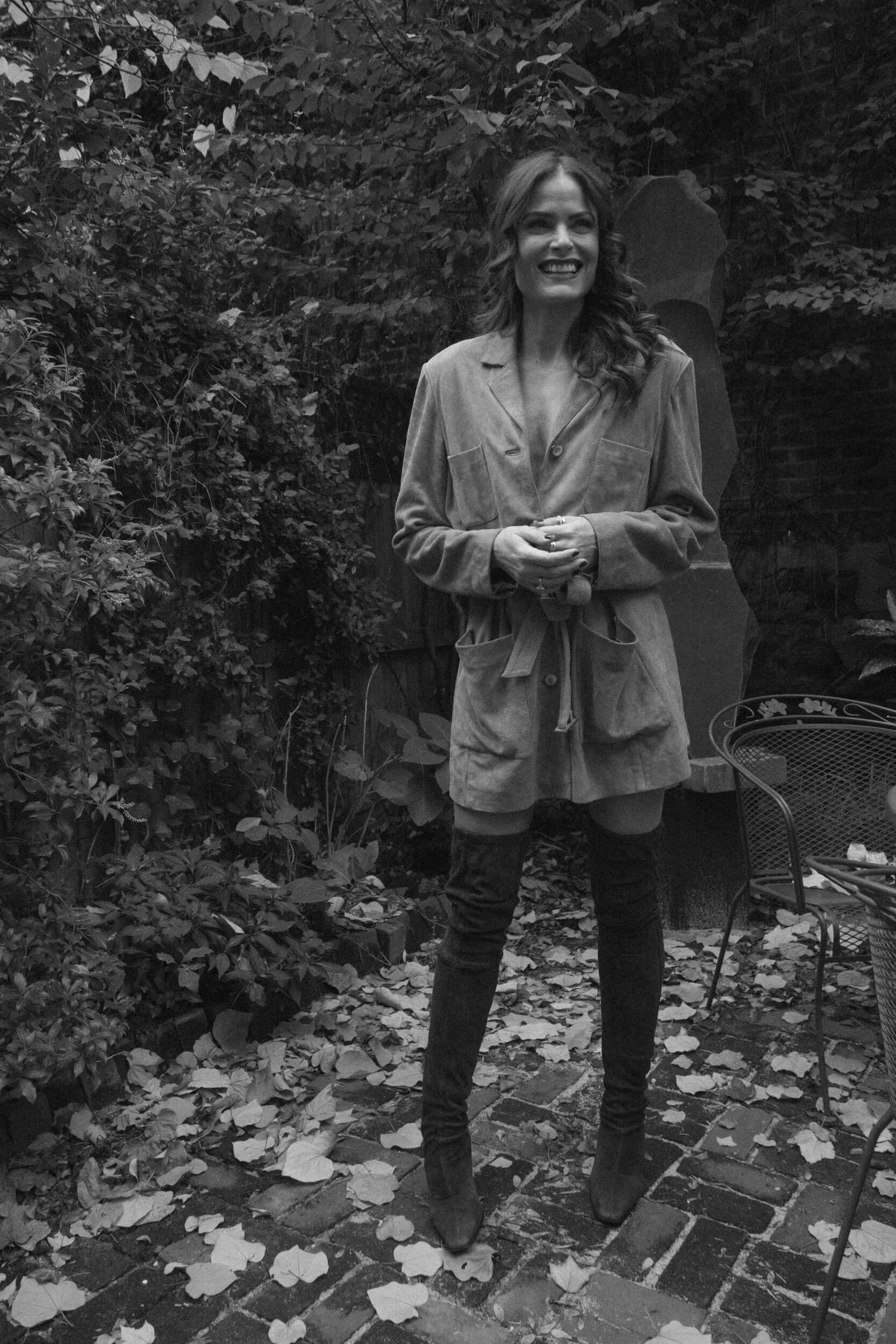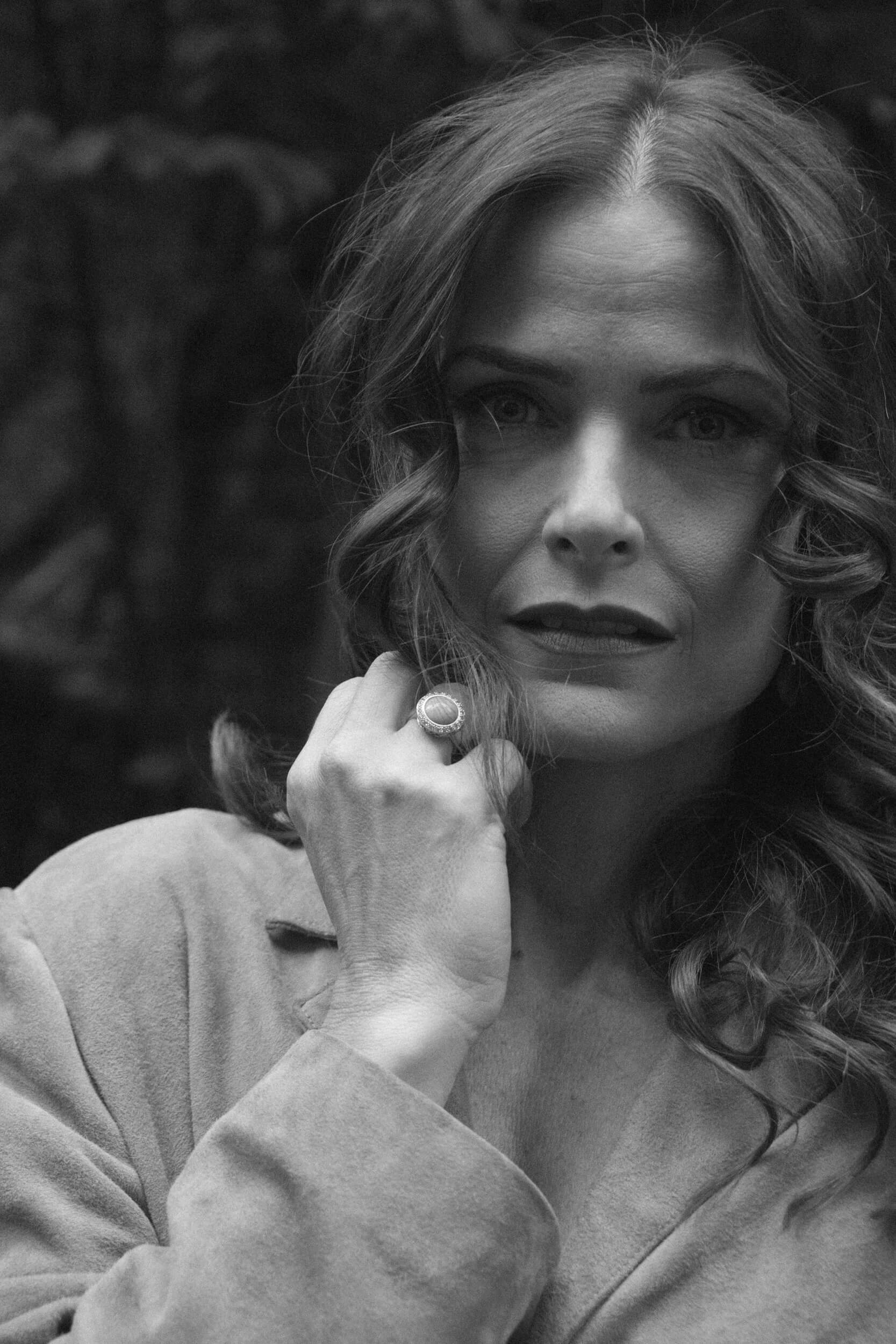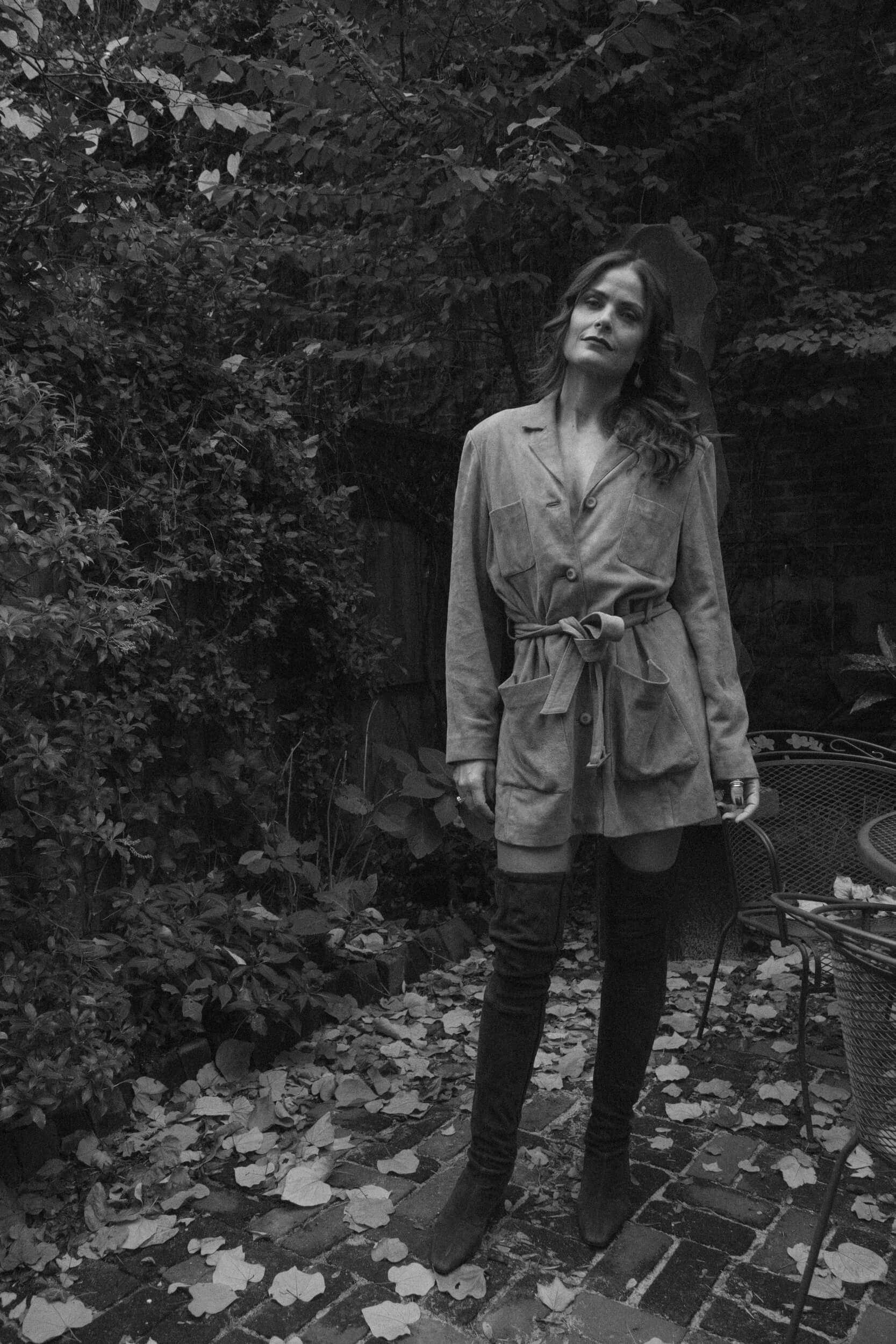 How would you describe your character Fiona and how did you build it? 
I can't unveil much, but Fiona is a righteous, good woman who's very loving and wants to help people and I think you can tell that just by what the character does for a living and then things go south for her, and bad things happen [laughs]. I was very lucky to play her, and it was a blast because our cast is so good. We are talking about incredibly talented actors and that's what makes this film so special, the fact that it's not just the typical horror film, it's a real psychological thriller and it's very dramatic in the sense that it's based on real dramatic stories that you would need very good actors to do and Nic [Nicolas Pesce] got them: Andrea [Riseborough] is amazing, Demián [Bichir] is amazing, Lin [Shaye] I just loved working with her so much, John [Cho], Betty [Gilpin].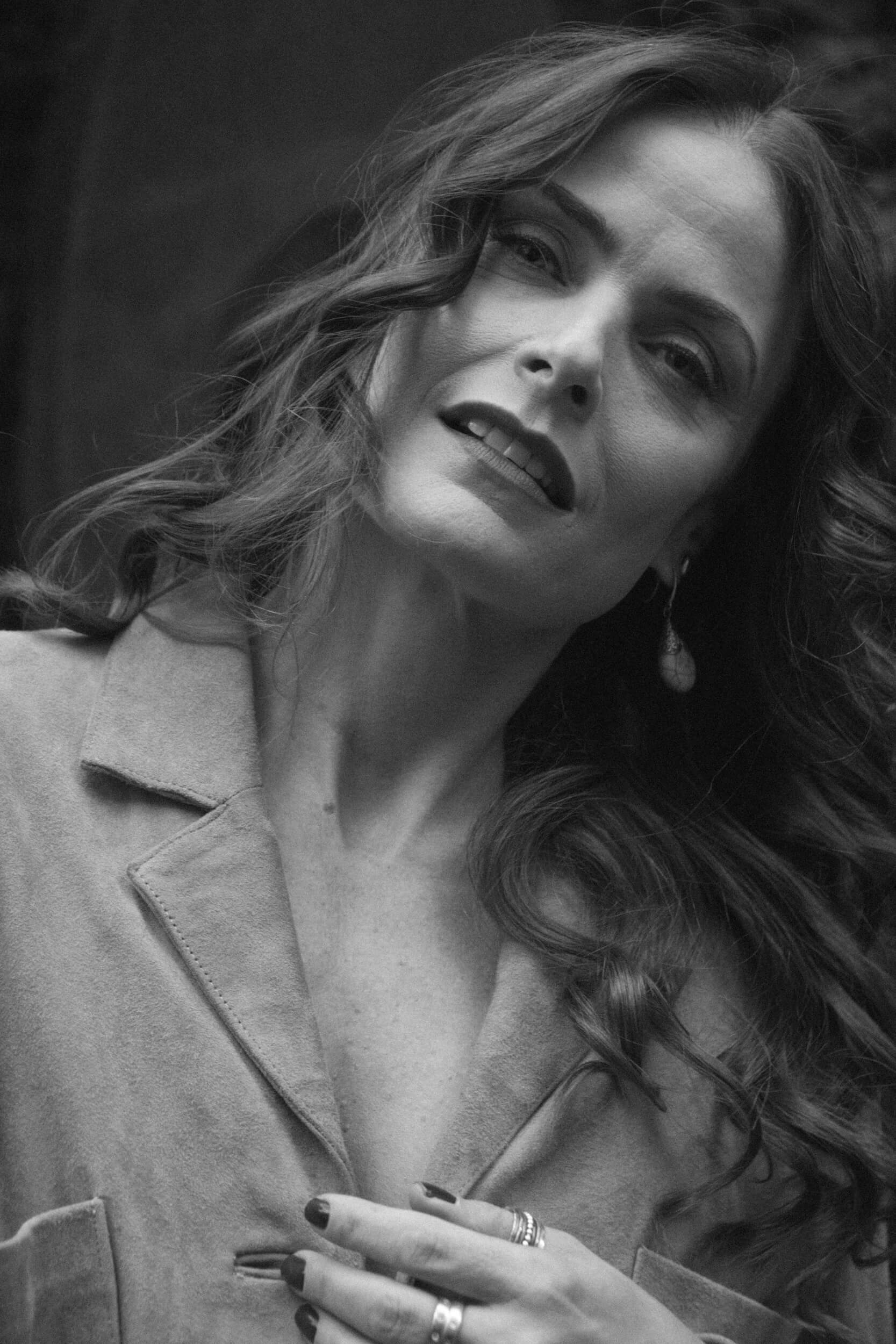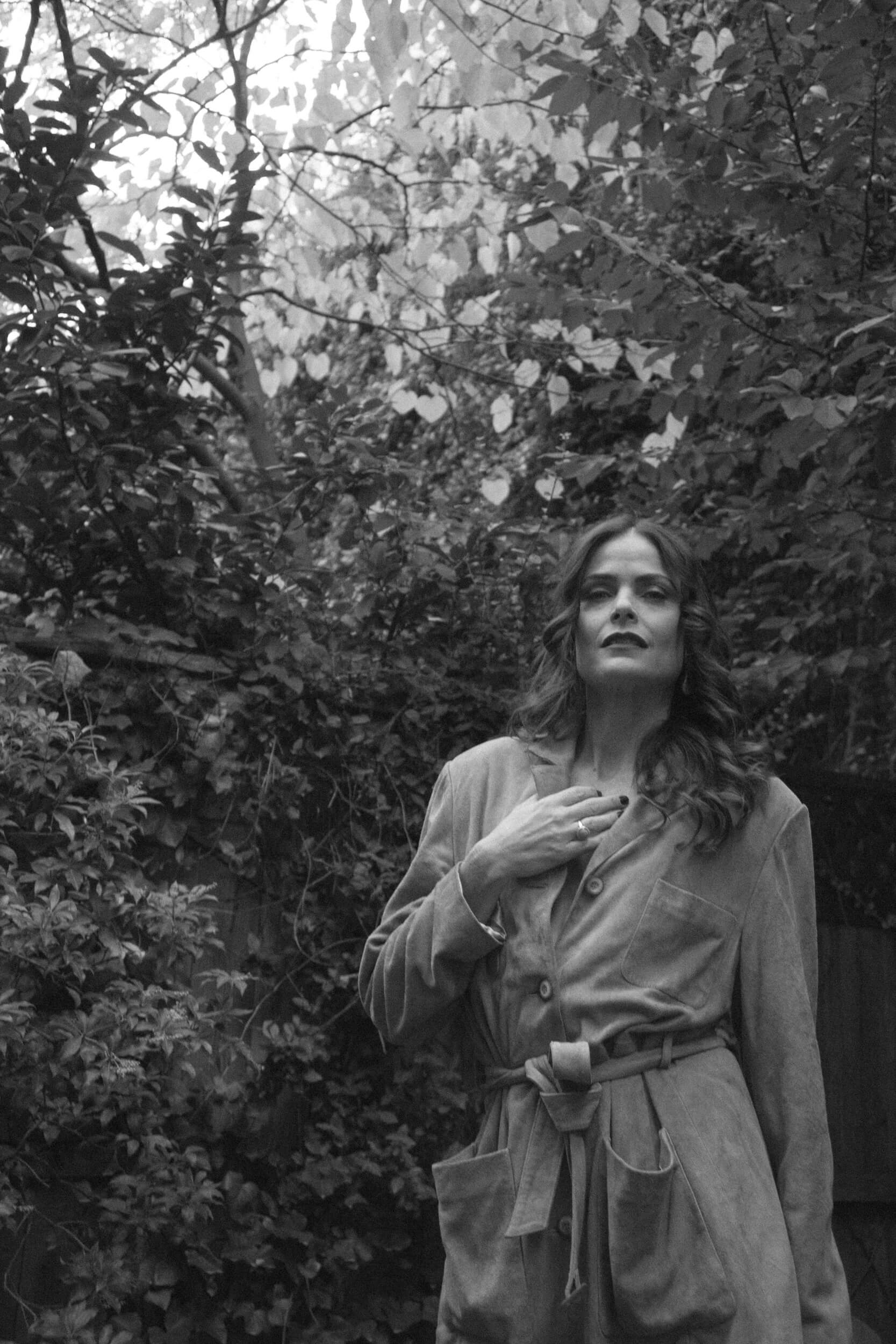 "…it's not just the typical horror film, it's a real psychological thriller…"
This might sound like a weird question, but: on a horror film set, does it get scary?
Yes, I think we all had our moments. There was a moment when one of the crew members had to walk out and was like "I can't, I just can't," even though we know we're making a movie! I went home to where I was staying one night after we filmed, and it was like the typical horror story: the light was flickering, I was by myself, there was a loud banging sound coming from one of the pipes and I was just sitting there, I was like "oh my God!".
From the outside, we all have the feeling or the conception that on a horror movie set all the actors prank each other: does this really happen?
I think in between things we did try to keep it light, because it goes so dark. This is an R-rated film, and the other version was not, it was a PG-13 and there's a big difference between PG-13 and R-rated and this film is not about sex and swearing, it's about the scary things that happen in life. When I read the script I cried, some very dramatic things happen that make it an R-rated film and other stuff like the gore and the scare that Nicolas was able to bring to it.
I think that Sam Raimi, the producer, had always wanted it to be an R-Rated film and he was able to do it, so in between things, we definitely had some fun.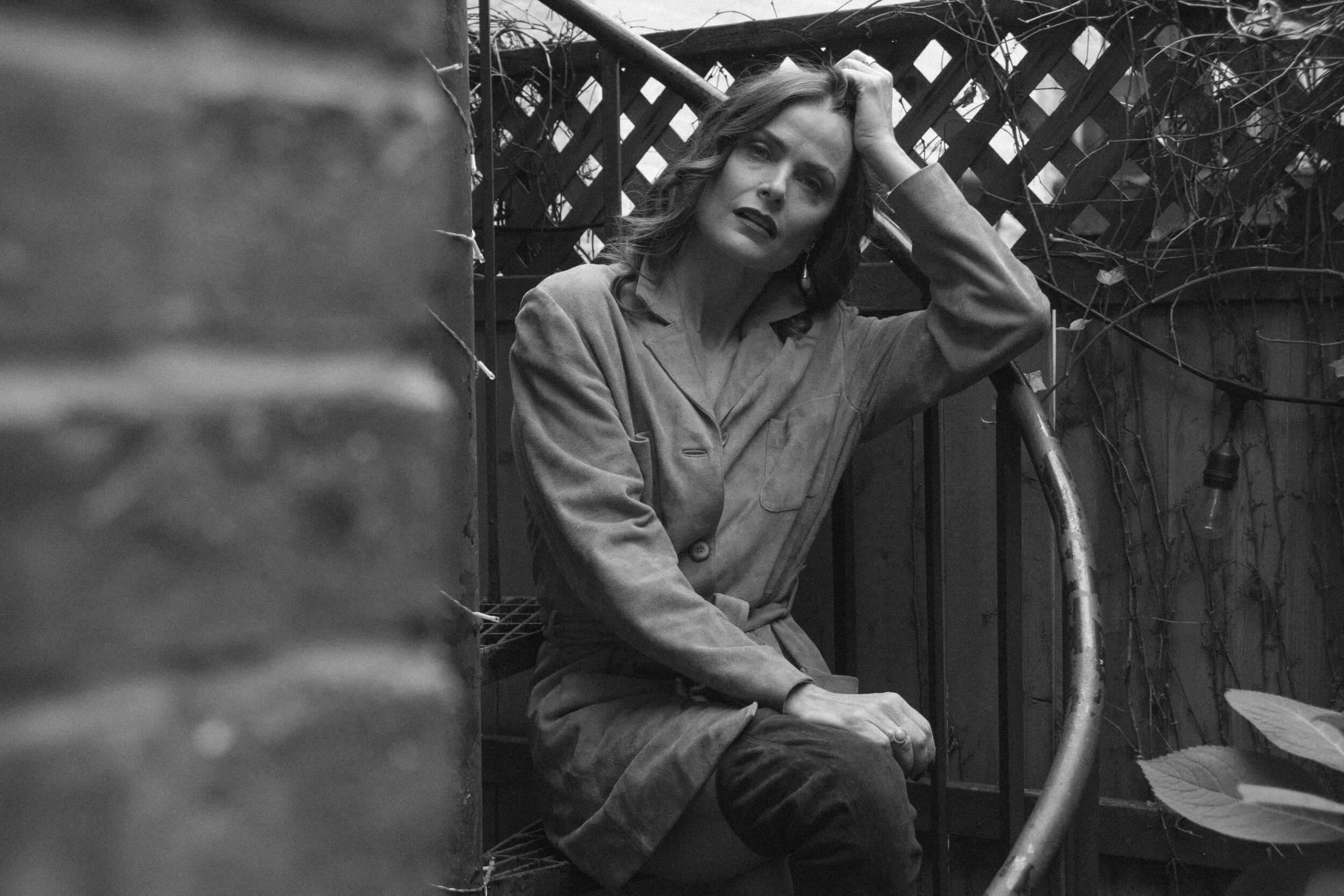 "I went home to where I was staying one night after we filmed, and it was like the typical horror story: the light was flickering, I was by myself, there was a loud banging sound coming from one of the pipes and I was just sitting there…"
What was the most beautiful thing while filming "The Grudge"?
You heard me earlier, I love acting so much, so to be able to work with Nic, our director, who's such a collaborator, it was that. And it was working with these actors, it was just such a complete joy and I am not the names that they are, but we all said the same thing, every actor on that set said there's something special about that set and that starts with the helm, that starts with Nic, and it was such a complete joy and the crew too, they were so incredibly dedicated.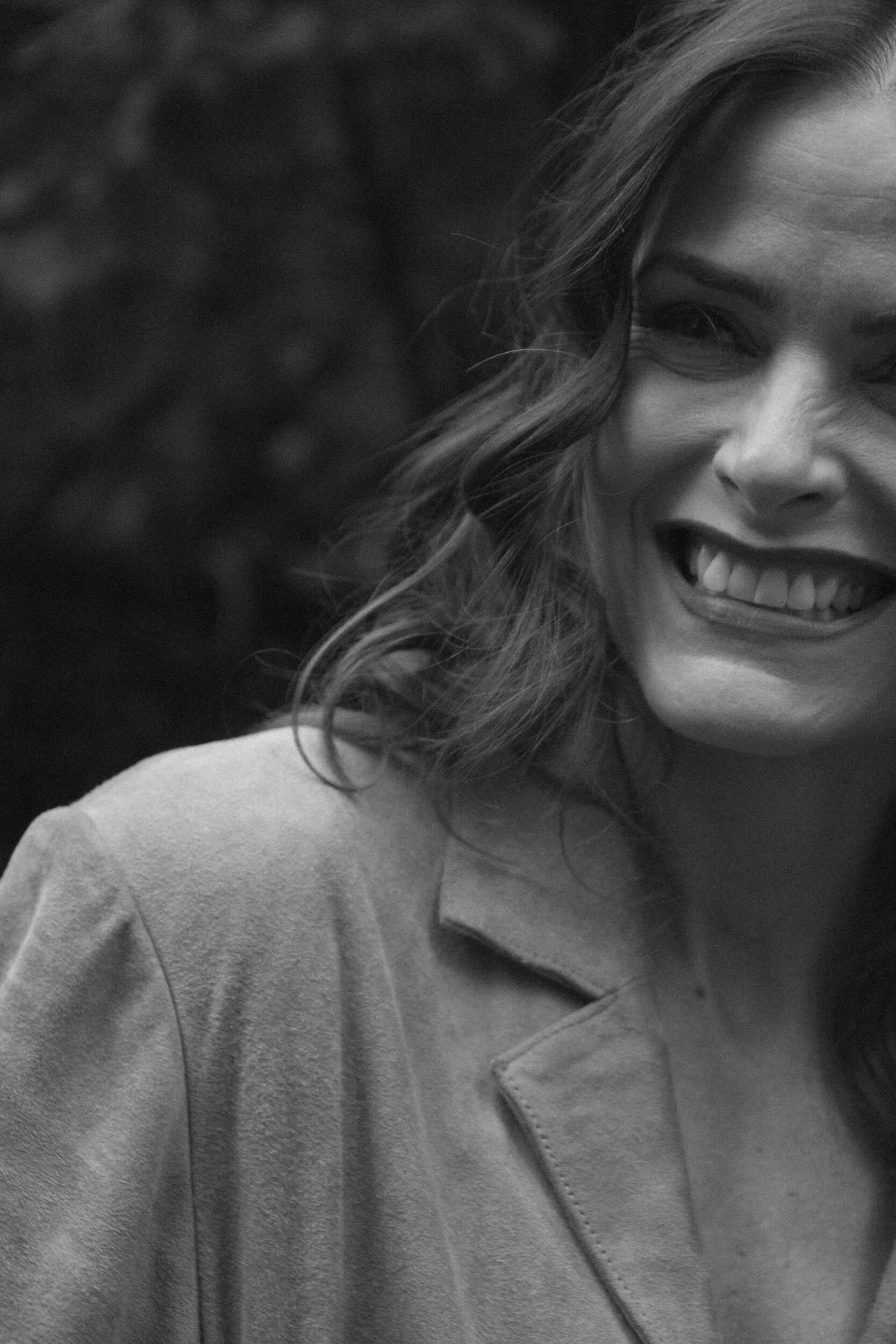 How would you describe "The Grudge" in one word?
"Layered."
Because you're not just going to be scared, you're going to feel so many things. It's not that kind of movie where you get up and get popcorn during it, because if you do, you might be confused when you come back; it's impeccably written, it's intellectual and I love that about it because it's a psychological story and you become more invested.
Did you use your memories to build Fiona?
For sure. She's not a happy character, so I had to go to some dark places take after take, to be real.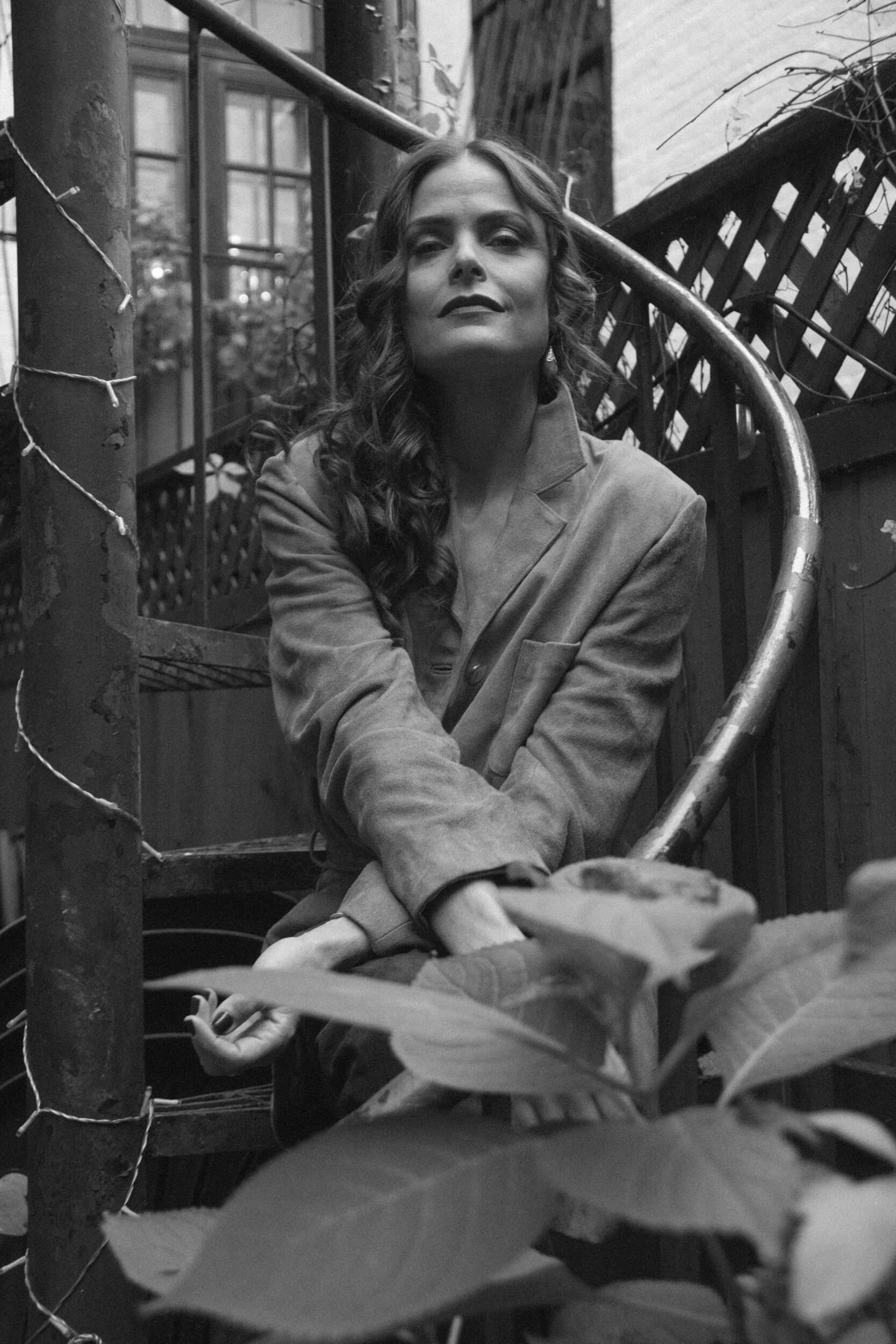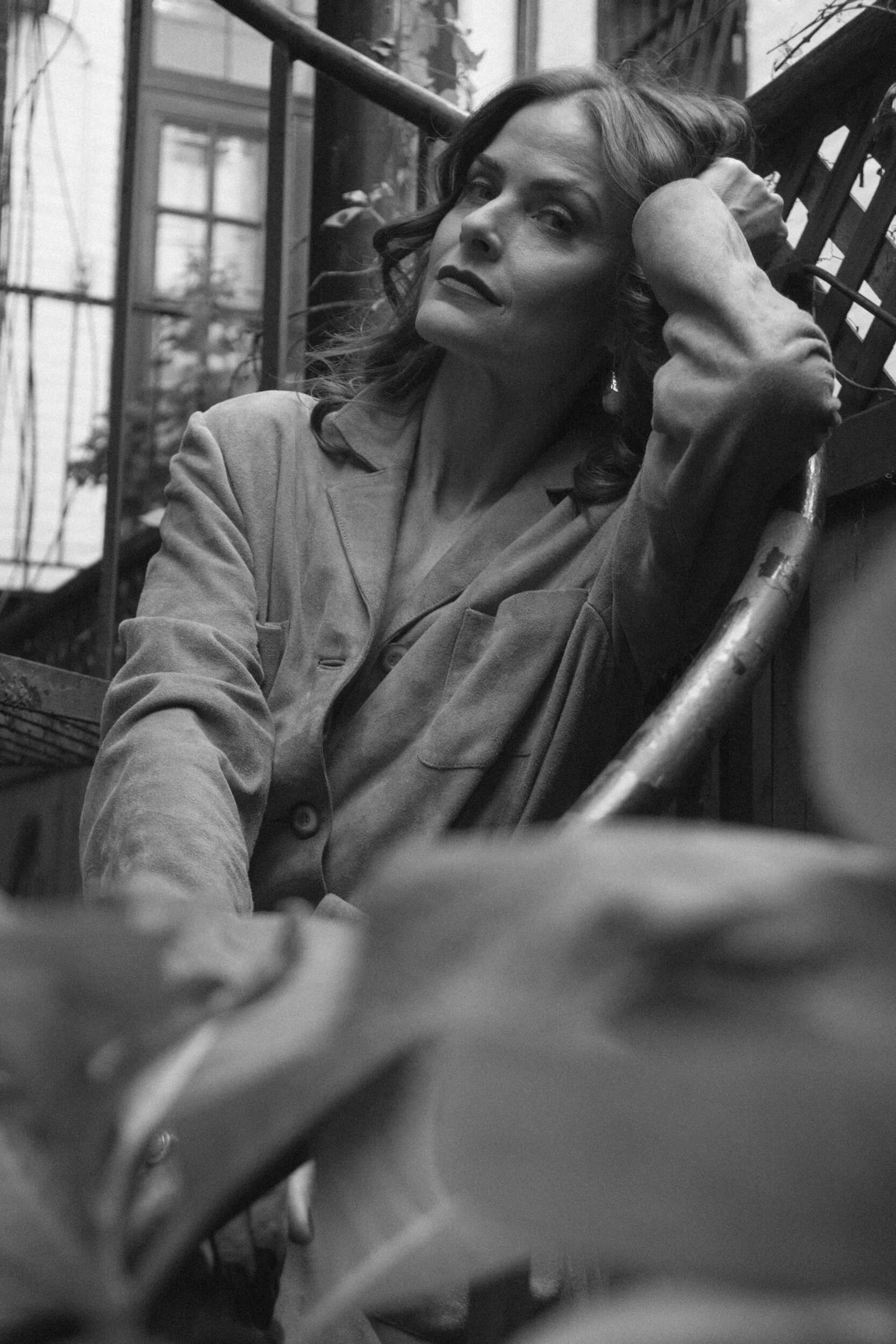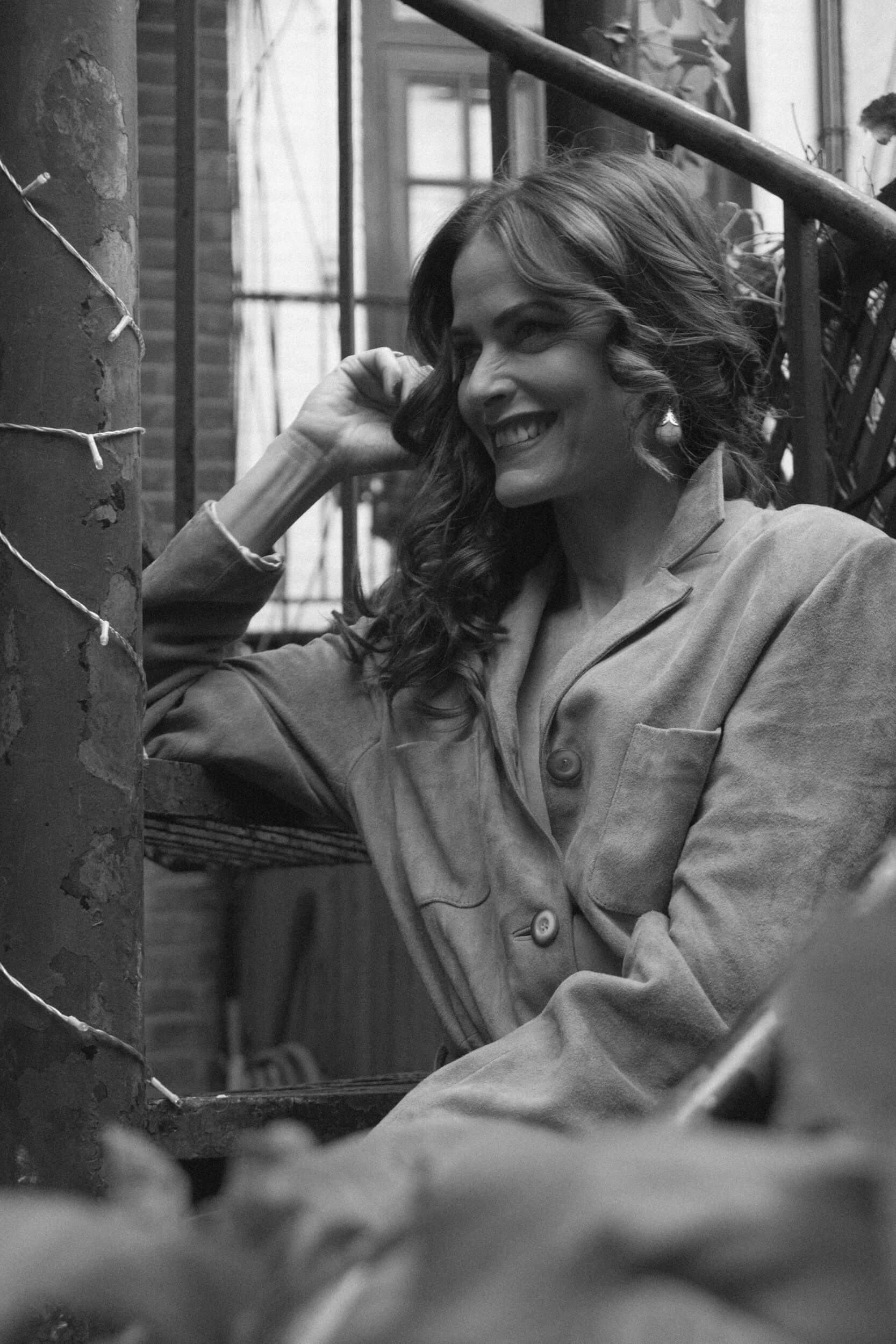 Did you have a routine to get back from those dark places and not to take them back home, to turn it off and go back to reality?
I might have had a long cry on the floor in the shower one night because I just needed to get it all out of my body. And I did drive home from set one time after a long emotional day and I learned the lesson not to do that because I was not in the right frame of my mind. Your body doesn't know that you haven't really gone through a trauma, it doesn't know the difference between acting and life. I would just go home and try to watch something a little comedic or I'm big into music, so I went into a Frank Sinatra mode during that time because it makes my soul happy. It helped me get out of it, physically.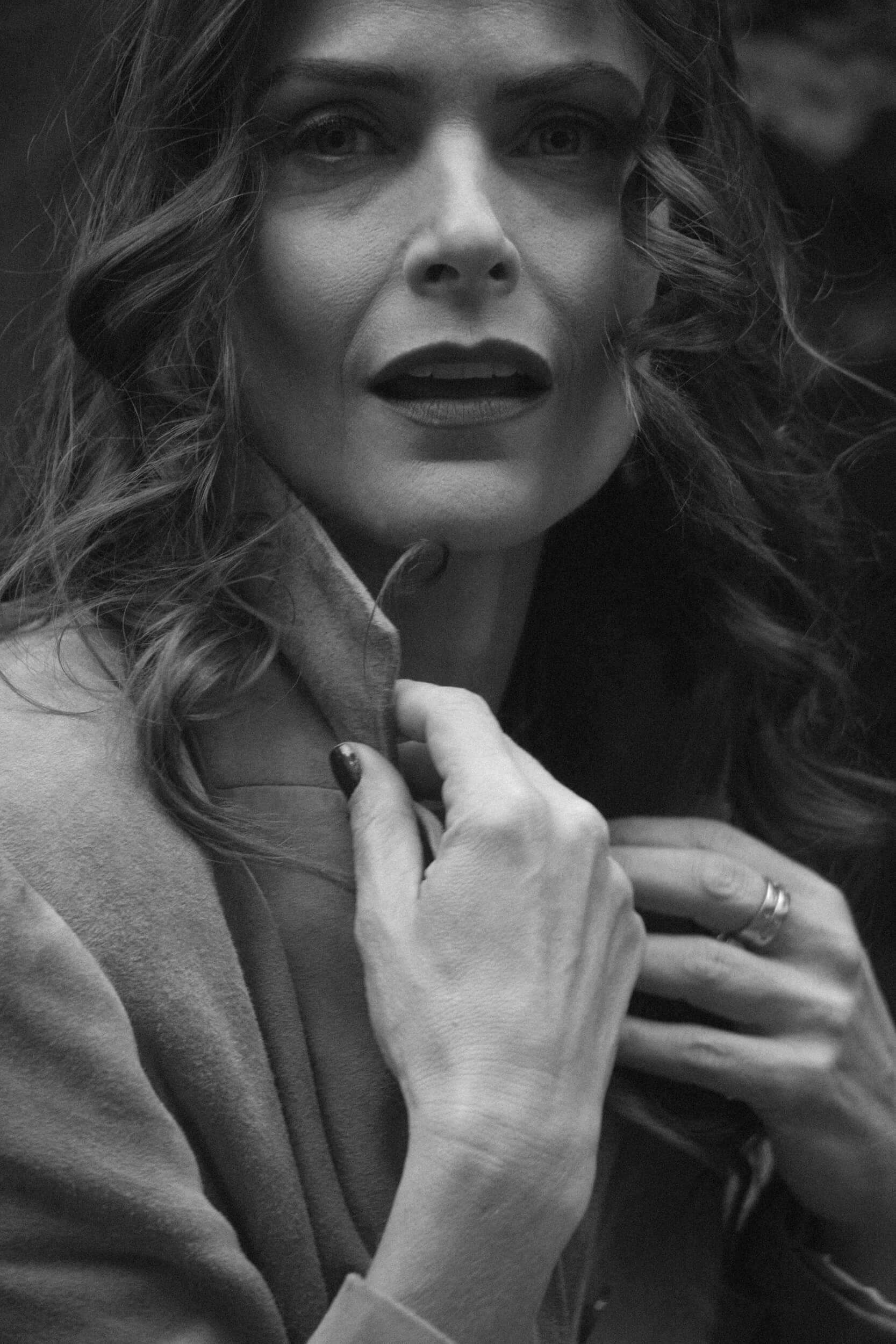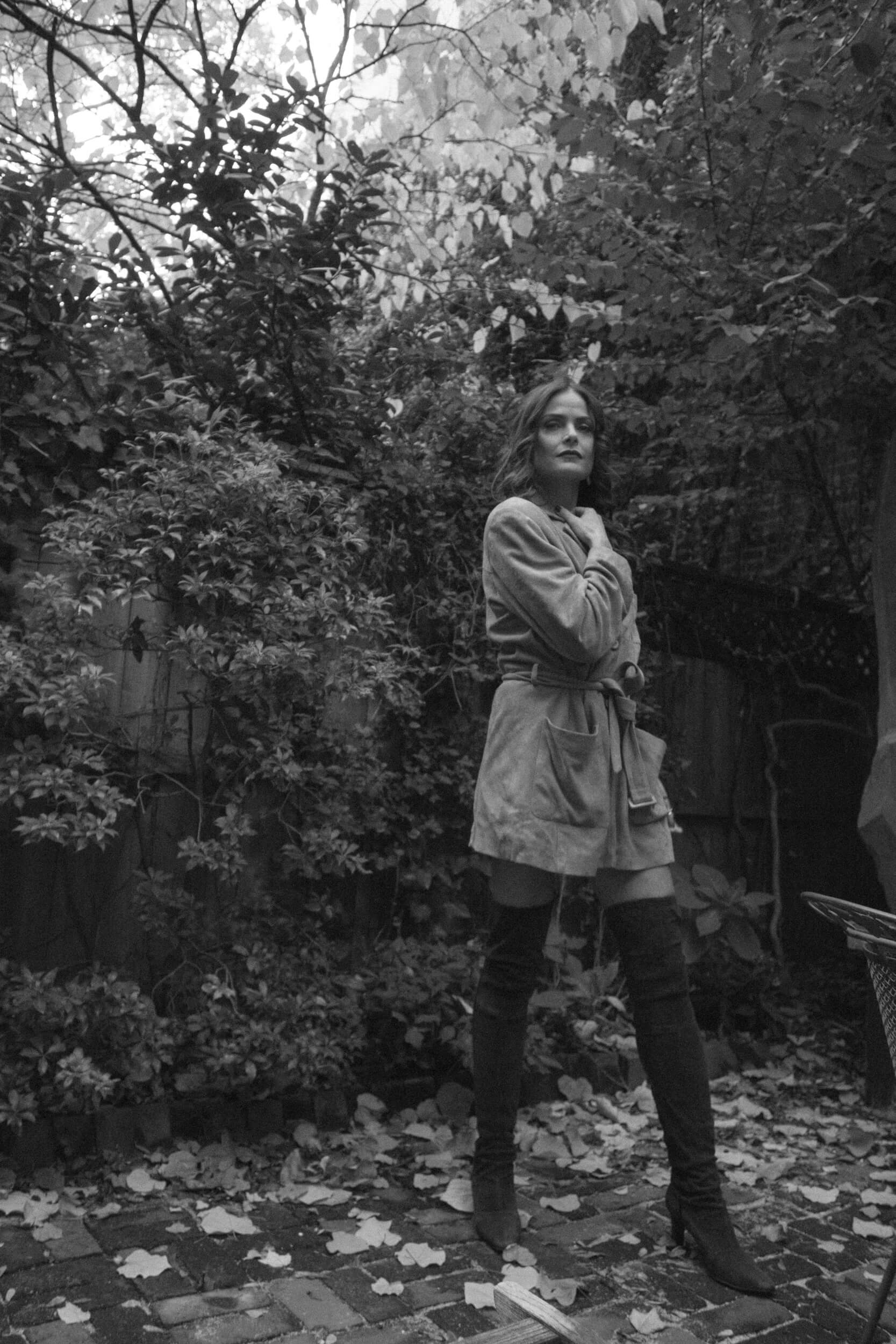 "I might have had a long cry on the floor in the shower one night because I just needed to get it all out of my body."
What was the first horror film that didn't let you sleep at night?
"The Exorcist" freaked me out so bad, the whole devil thing horrified me. It freaked me out and so did "The Shining". When I watched "The Exorcist" and then went to bed, my older brothers were hiding in my bedroom, one was in the closet and one was under my bed, so when I went to bed, my closet door started shaking and my bed started elevating. I was so scared I couldn't even scream, I couldn't move, no joke, and I'm embarrassed to say this, but for a decade after that, I looked under my bed every night before I went to sleep.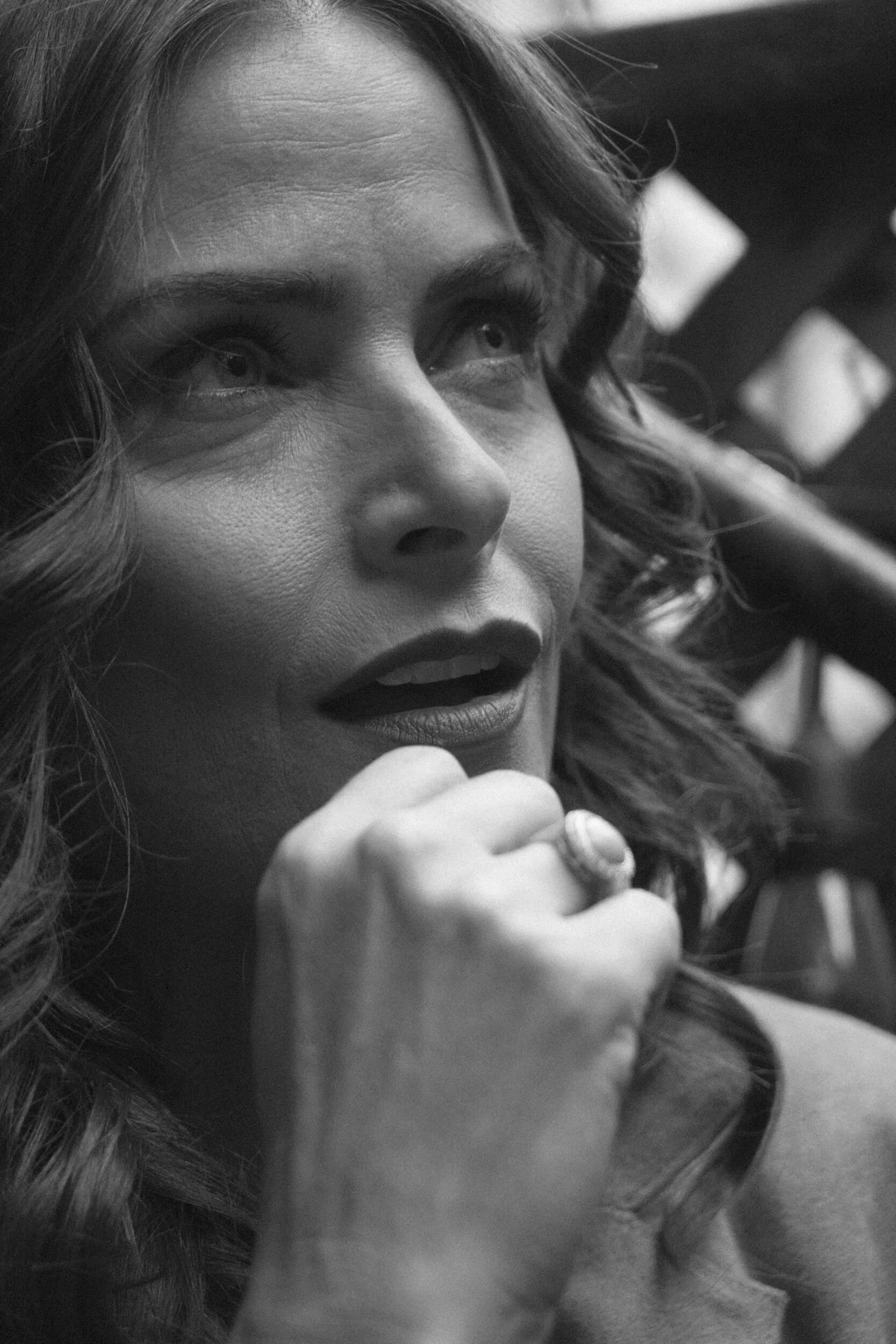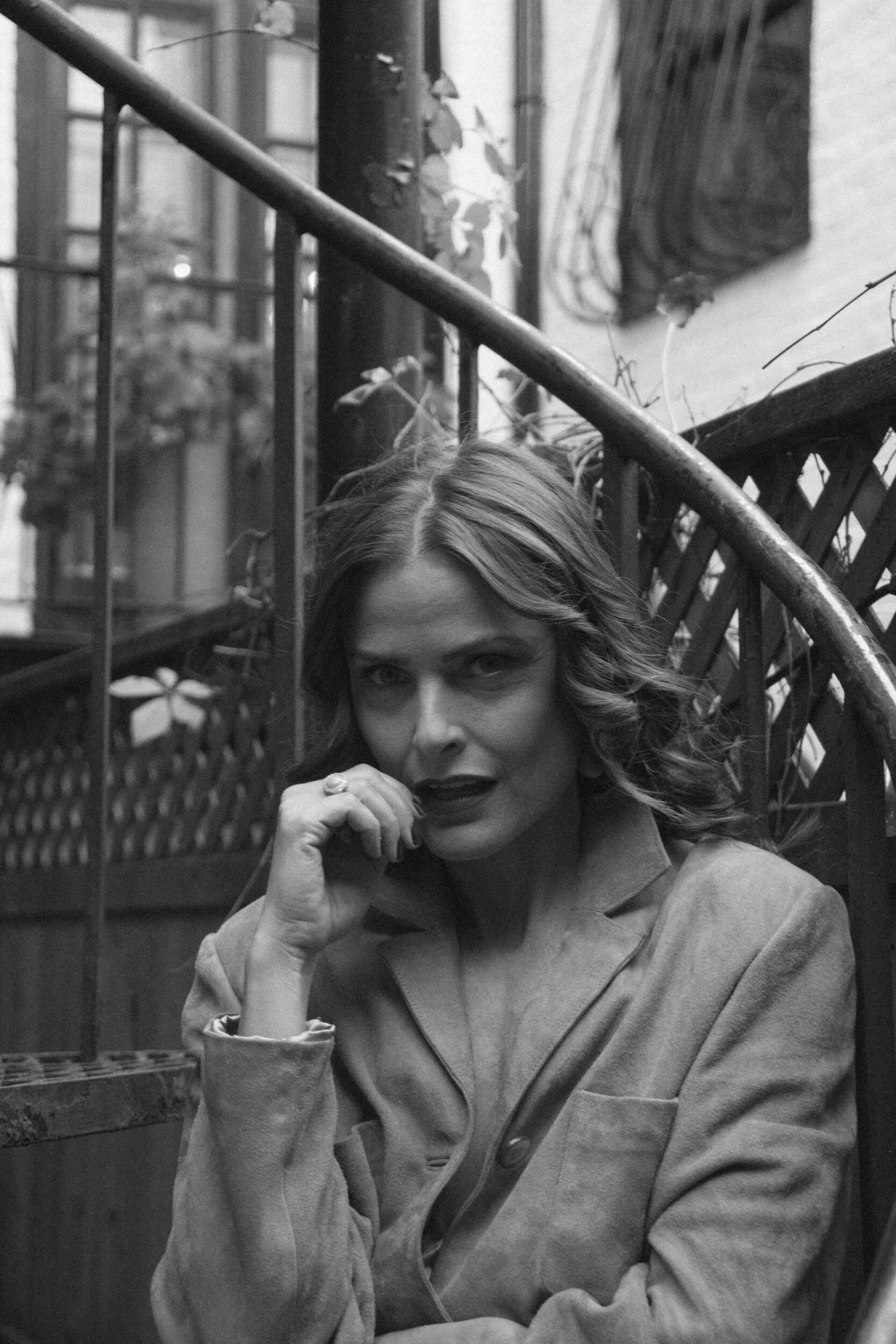 What's a fear that you have, and you haven't told anyone yet? Can you tell us about it?
It's so stupid, but it's my true answer, which is that even though I know my kids, know that I love them more than anyone else on the planet, I'm afraid that, somehow, they still don't get it, because they couldn't possibly comprehend it. They both think that I love the other one more, which I guess is in a way good, but I'm not afraid that my kids don't know I love them, I guess I just want them to every day understand that they are my world and I think that they do, because early on in my career I made choices to be at home and not work, if you look at my IMDB page, I worked and then I didn't for two years. I shot an episode of "Law and Order SVU" last year and one of the cast members said: "Why are you working so much now?" and I said, "That's because my kids moved out of home." It's late in life to be focusing on a career when so many people say that there are no roles for actresses that are 40, but I think that now is also a great time to be an actress, and think I've proven to my kids that they were my focus.
A spooky character that you would like to play, one that already exists or that still has to be played?
I don't think that I could ever want a better character than Fiona, in the sense that it's definitely spooky, but it also has the psychological aspect.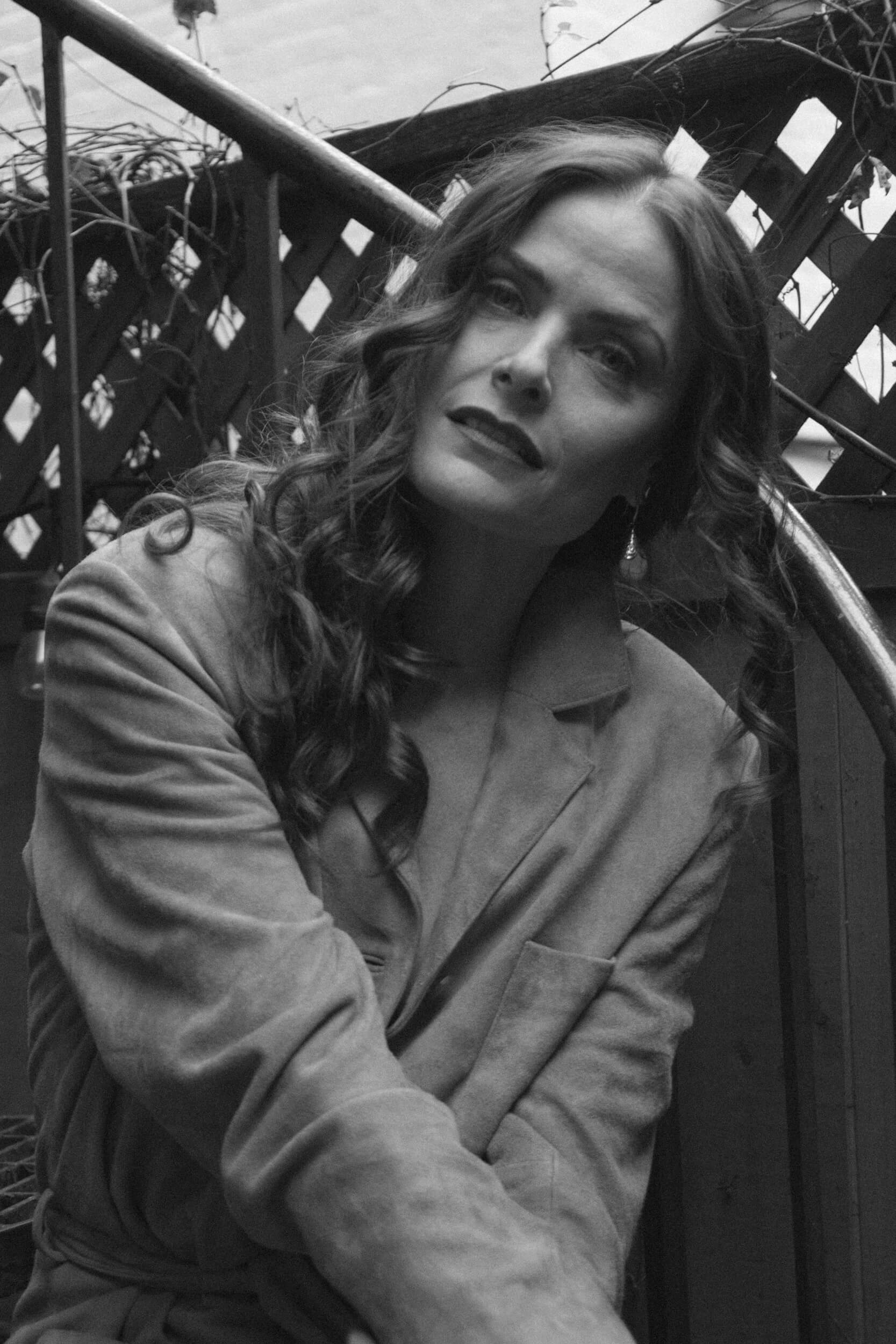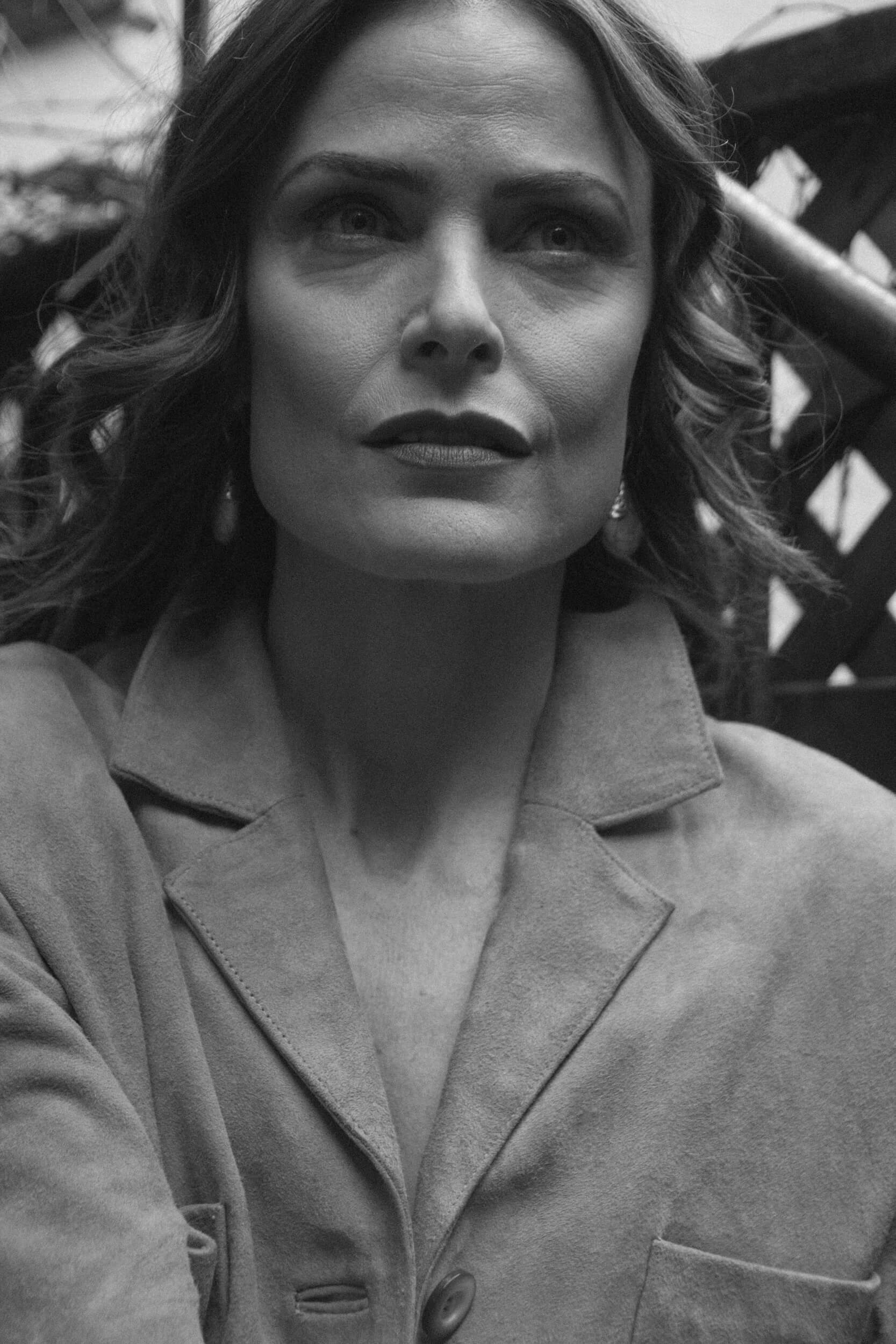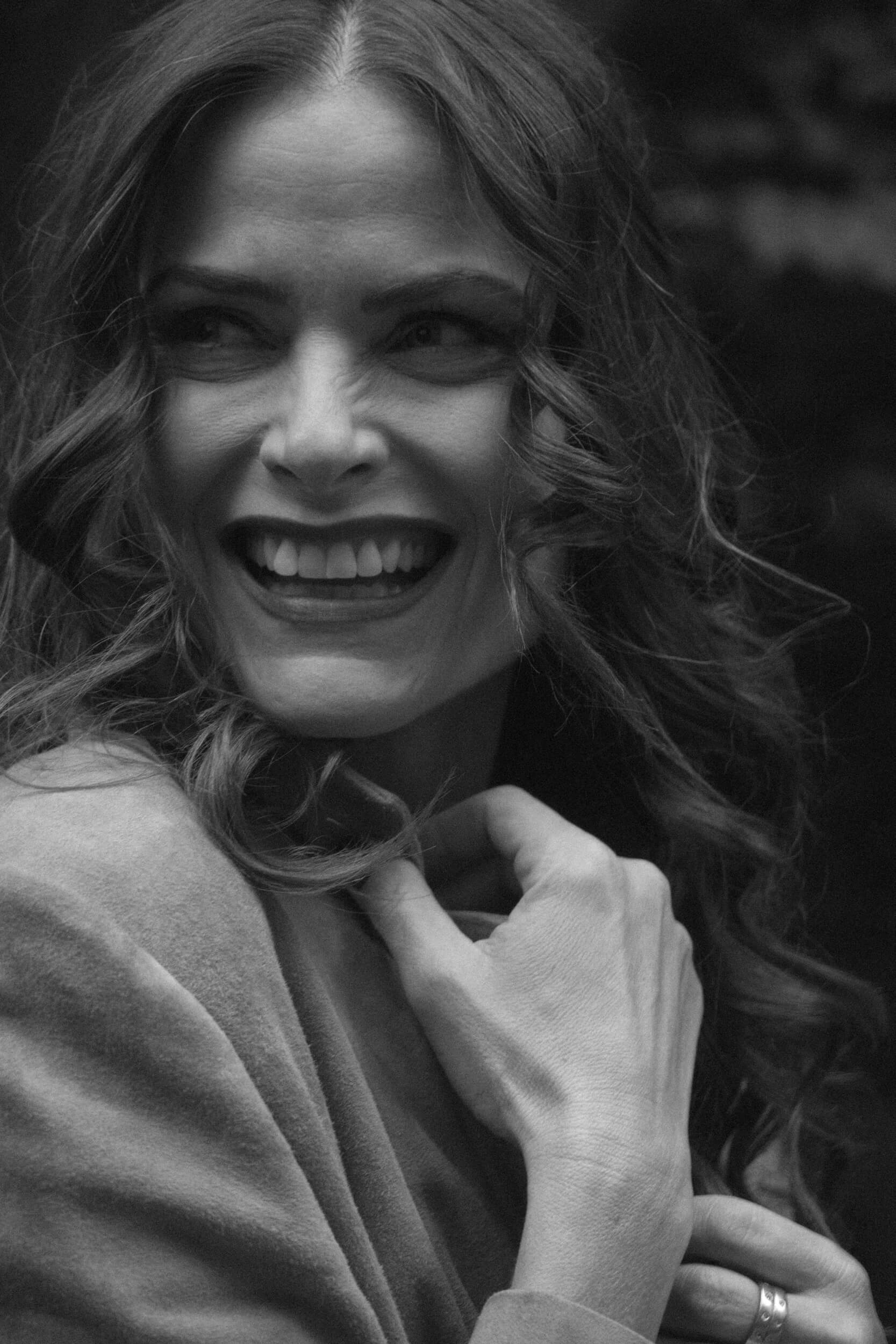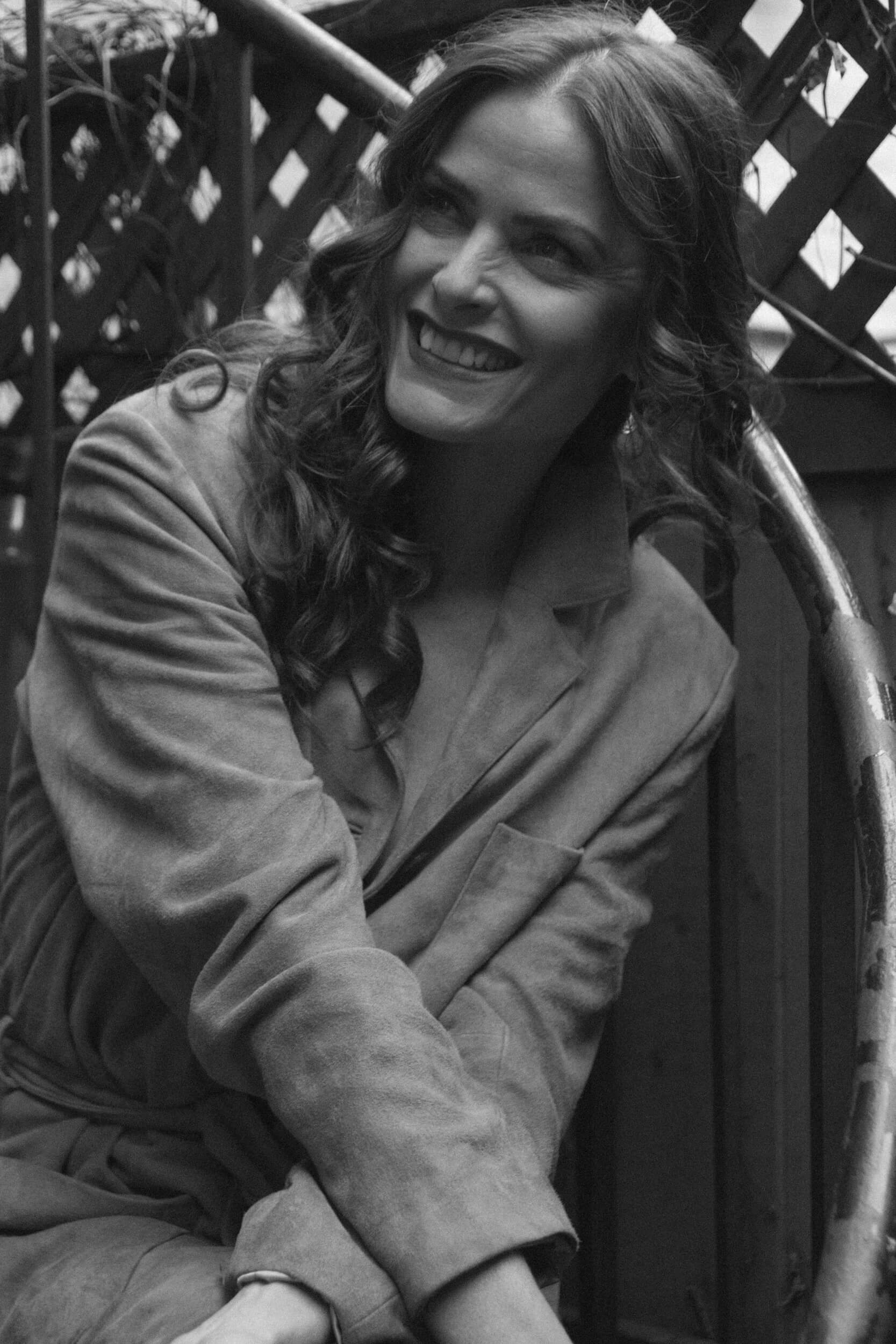 What's a genre you would like to do next?
What I've never done, and I would want to do, is a comedy. I've never had a comedic audition, but I would love to. Part of that is because, ironically, I love drama and I think for comedy to be really funny you have to base it from the serious, you have to play it real.
Your guilty pleasure film?
I've seen "Dangerous Liaisons" 37 times, 17 times were in the theater. It's such a good film that I can't even call it guilty, but it's a little crazy that I paid 17 times to see a movie, right? So, it's not guilty in the sense that people shouldn't love it, it's just ridiculous that I paid that much to see it. Wait, there's actually a movie… it's such a bad movie and it's so embarrassing, but I love the woman [Dee Wallace] that's in it, it's "Cujo" [laughs] and it's not even something that I still want to watch, but the actress in that is so good. I made my kids watch "The Exorcist" and they thought it was good, and then I made them watch "Cujo" and they were like "okay, now you've lost us, we don't want to see any other movie from the 80s, this is so bad!"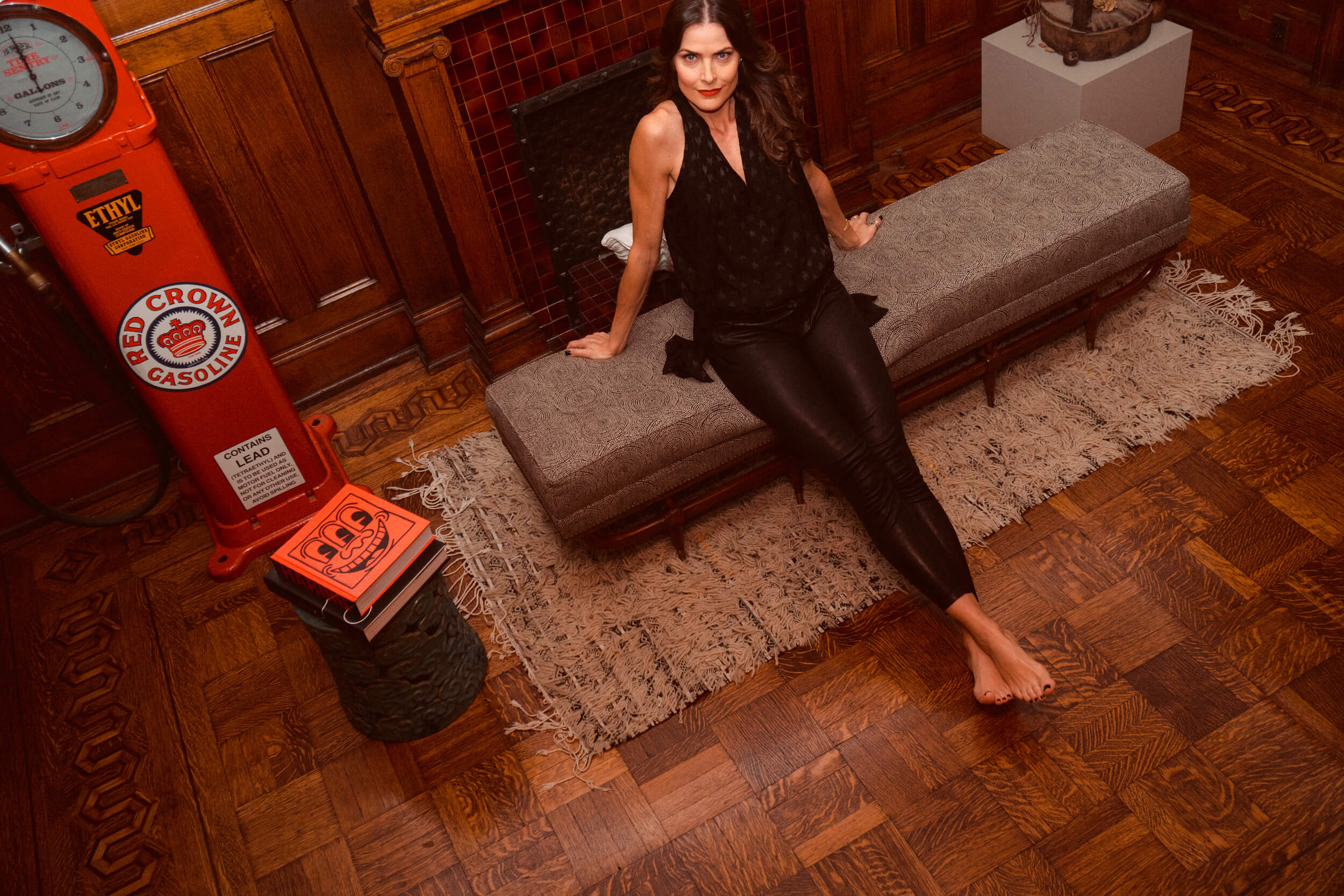 "I've seen 'Dangerous Liaisons' 37 times, 17 times were in the theater."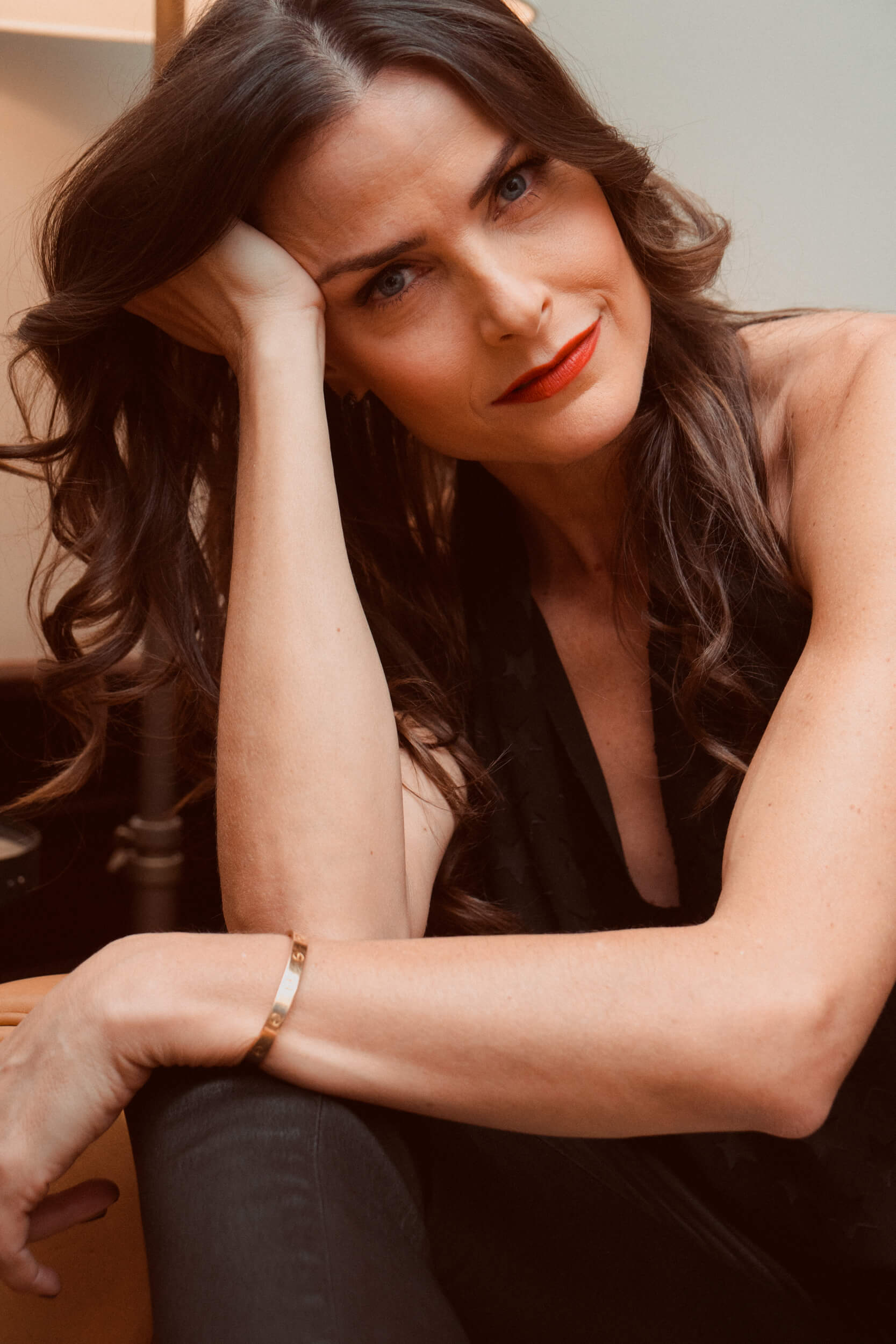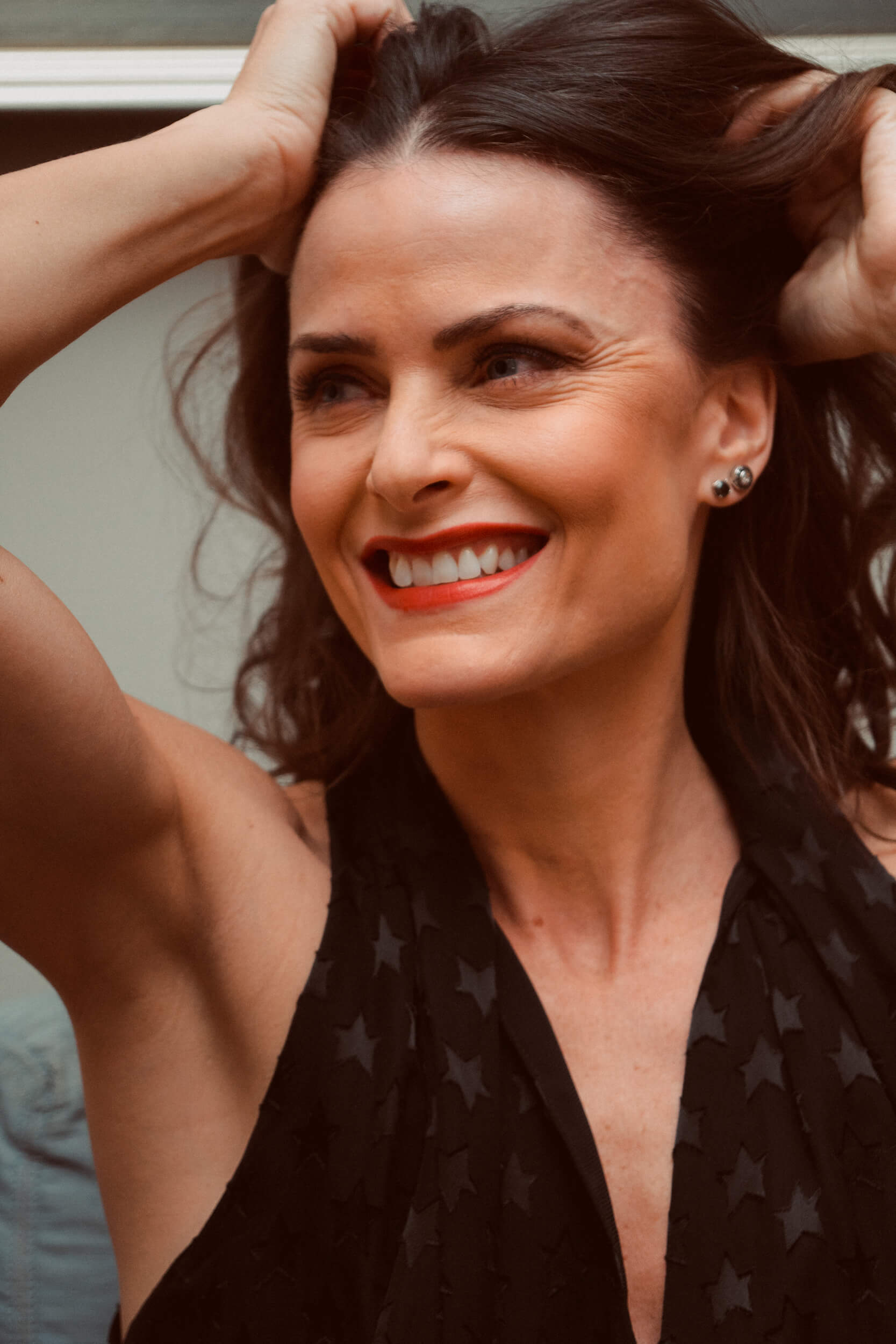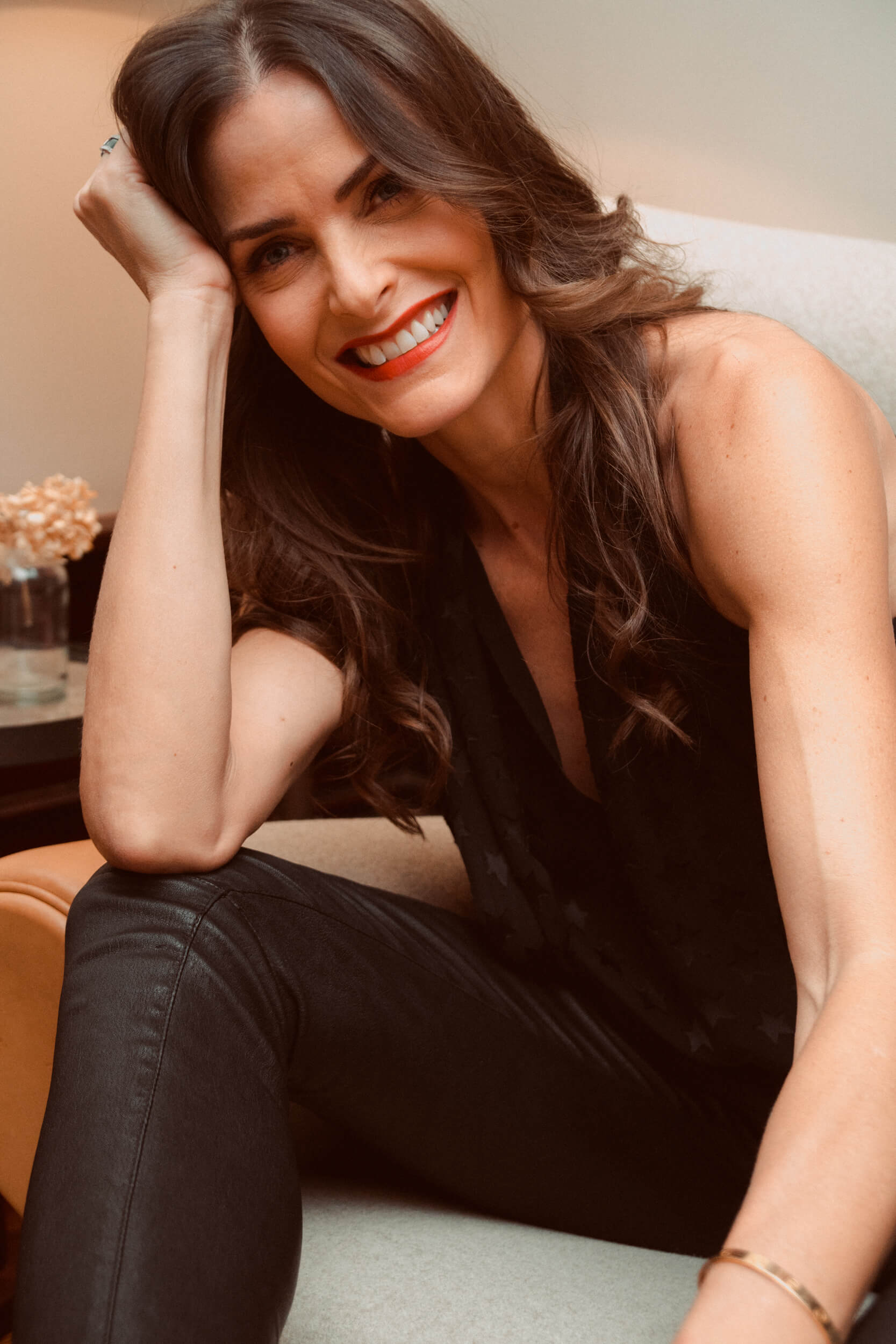 An epic fail on the job?
There are so many auditions I walked out of and thought "why did I do that? Why didn't I do that? I wish I could do that again," so I would say there are some auditions I would like to beat myself up over. Actually, on the job, I had food poisoning and I was really sick right before the play and it was off-Broadway, so I didn't have an understudy and the director was so kind, he was like: "we'll just not do the play tonight," but I said, "no we have to do the play tonight because people bought tickets." I had placed buckets on either side of the stage and I had said to my cast, "if I get up and vomit during the play, people do that sometimes, in their real life, my character might do that, so just roll with it."
What's your must-have on set?
Protein, because I've done a lot of independent films and they save money on the catering, so they just give you… bread [laughs]. Other than that, water, I drink a lot of water, so that's the one thing.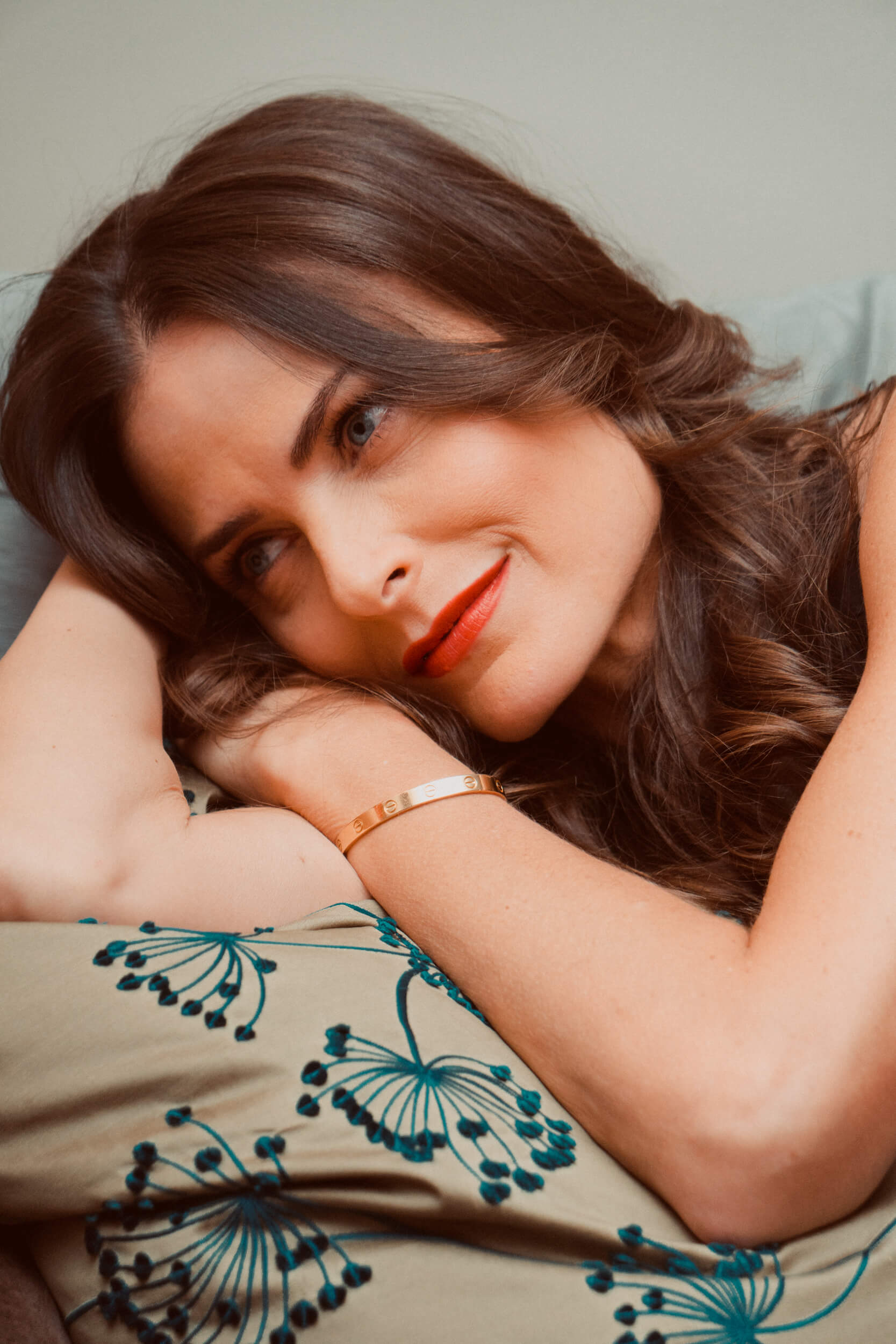 What can you tell us about your upcoming projects?
Well, there's this movie called "The Grudge…" [laughs].
There's a movie that I've just finished called "Blackjack: The Jackie Ryan Story" and it's about the number one white street baller, his name is Jackie Ryan and he was a New York guy. Then something that never happens happened: when he was going towards his late twenties he got asked to try out for the Nets. When someone saw him playing at West Fourth, where there's a very famous basketball court. The movie is about his life and I play his mom, I was so excited when I got the part because I got to be aged for the film, the main character was 28 in the film, so I got to be aged and I loved that, I love disappearing into a character. The cast was great, Greg Finley plays Jackie Ryan and he's this up-and-coming guy and people are going to love him, he's such a good actor and basketball player. Ashley Green is also in it, David Arquette, who played my husband and our director Danny [Abeckaser].
What's your favorite sports film?
I'm a fan of "Friday Night Lights," because I love Kyle Chandler so much, he's such a fine actor, and there's also "Any Given Sunday," with that speech that I've watched and used to enhance my kids.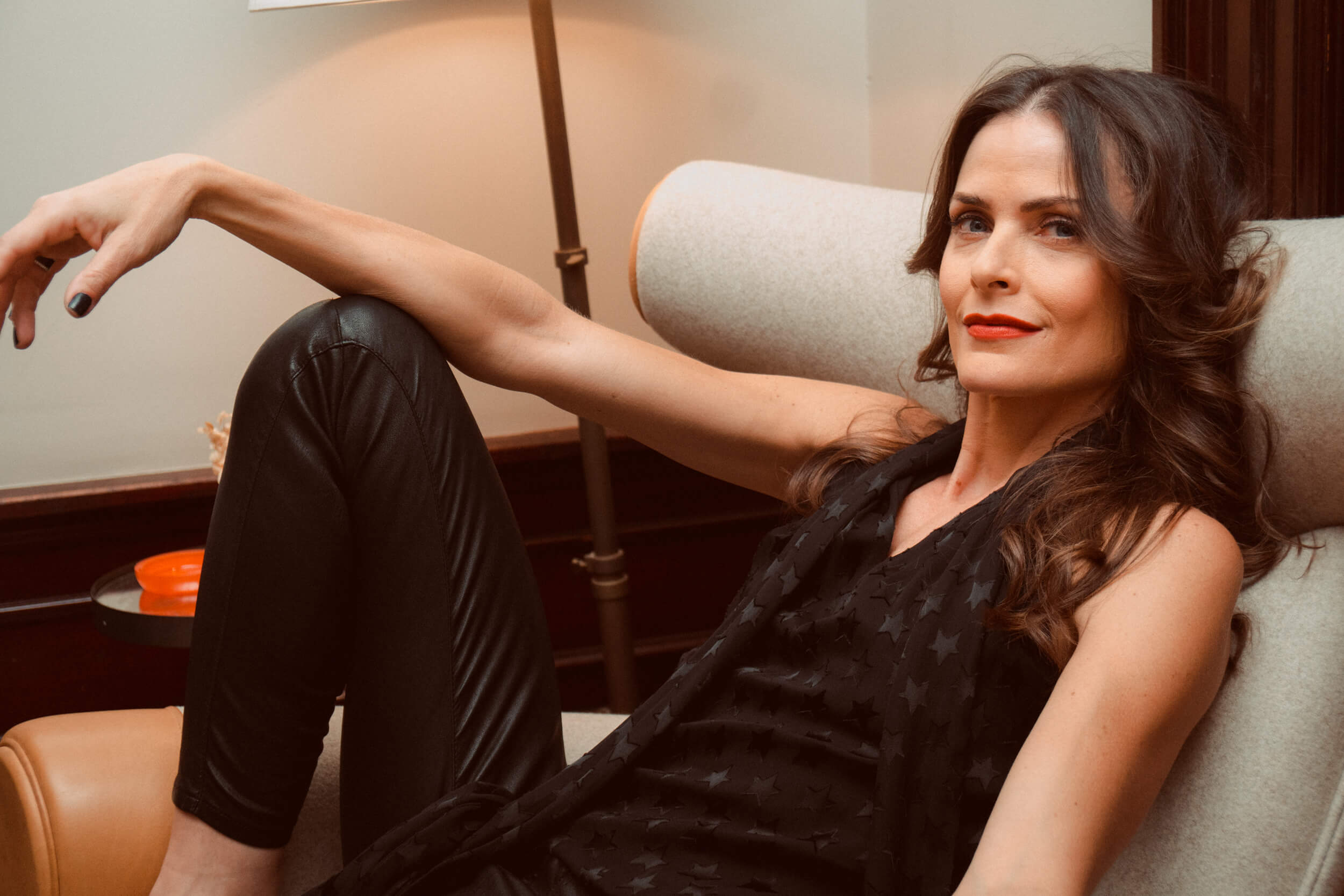 The Film Wall
35mm & Fuji Instax