A brilliant, versatile actress, and a determined, strong, and free woman, just like the characters she looks for and chooses to play: Sveva Alviti moves and acts towards a high-impact, socially-themed cinema, that opens people's minds and shakes consciences.
In "Entre Le Vague" by Anaïs Volpé, presented at Cannes Film Festival last year, she plays a director and a single mother dealing with the most difficult choices of her life; in "Dalidà" by Lisa Azuelos, she plays an iconic woman and figure in the Italian and international scene.
Meanwhile, in her real life, Sveva feeds on the promises of freedom that cinema offers her, especially the French panorama with which she has a special relationship. A kind of freedom that she explores through emotions, through the act of giving a voice to those members of society, like women, who hardly ever have a chance to make themselves be heard. An artist who "takes inspiration from herself," thanks to her curious and outgoing nature, she makes room for herself in the world of entertainment writing scripts, she's been living in the world of fashion ever since she was a teenage girl, despite the awareness of how hard it can be to grow up in such direct contact with it.
But it's only the awareness of having done your best that makes us dream sweet dreams at night, and live in respect of ourselves and those surrounding us.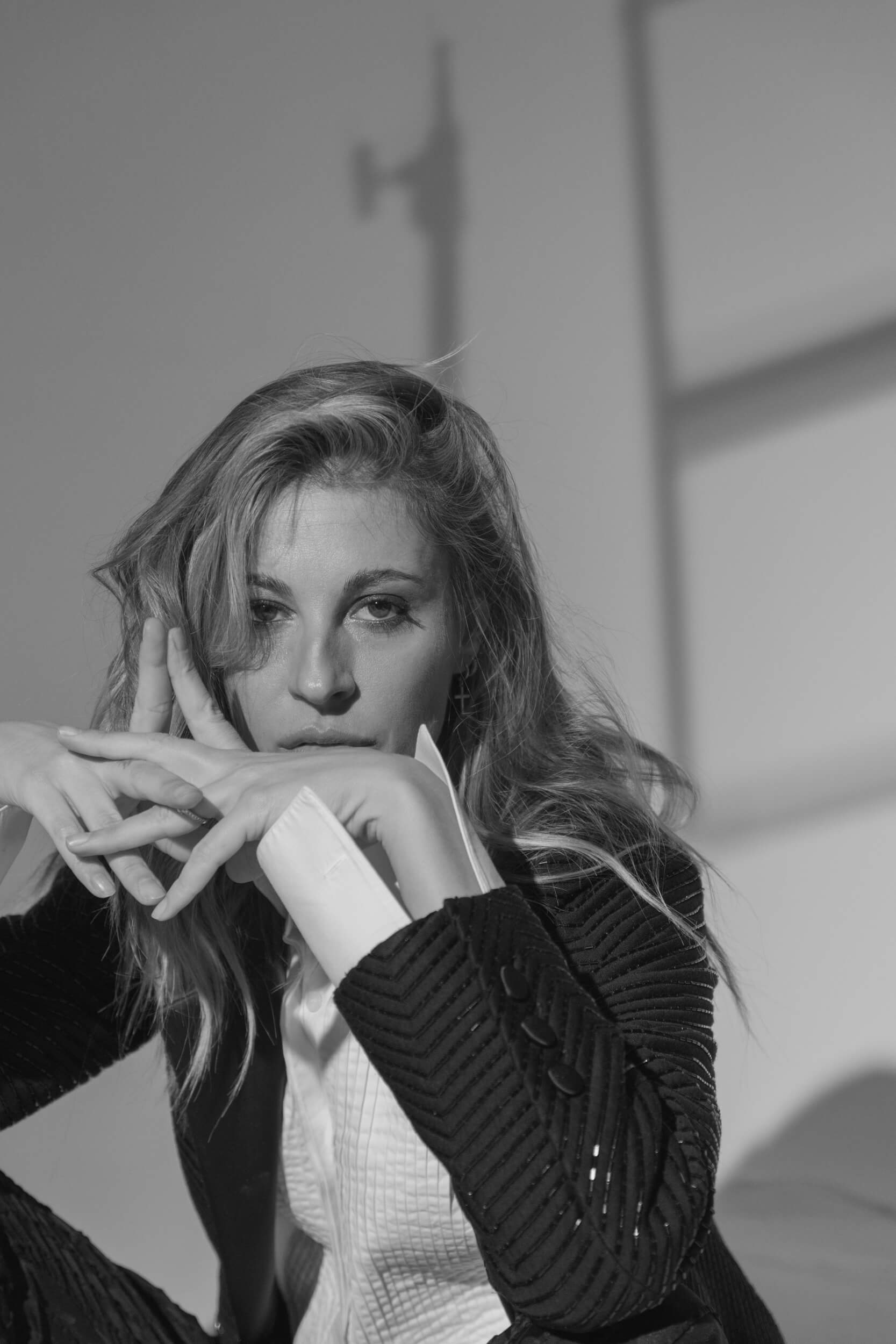 What's your first cinema memory?
When I was a kid, I don't remember how old, my dad made me watch all the movies by Antonioni, among which is "The Night," starring Monica Vitti. That movie had a huge impact on me, for the elegance of its images, for its silences, and this troubled character played by Monica Vitti. To be honest, I was really struck by this one because I was old enough to tell the difference between films: Antonioni's language has always featured few words and lots of moments of silence, his filmmaking style was very slow compared to the more animated movies I used to watch when I was even younger; so, this movie had a huge impact on me and it's still one of my favorite movies.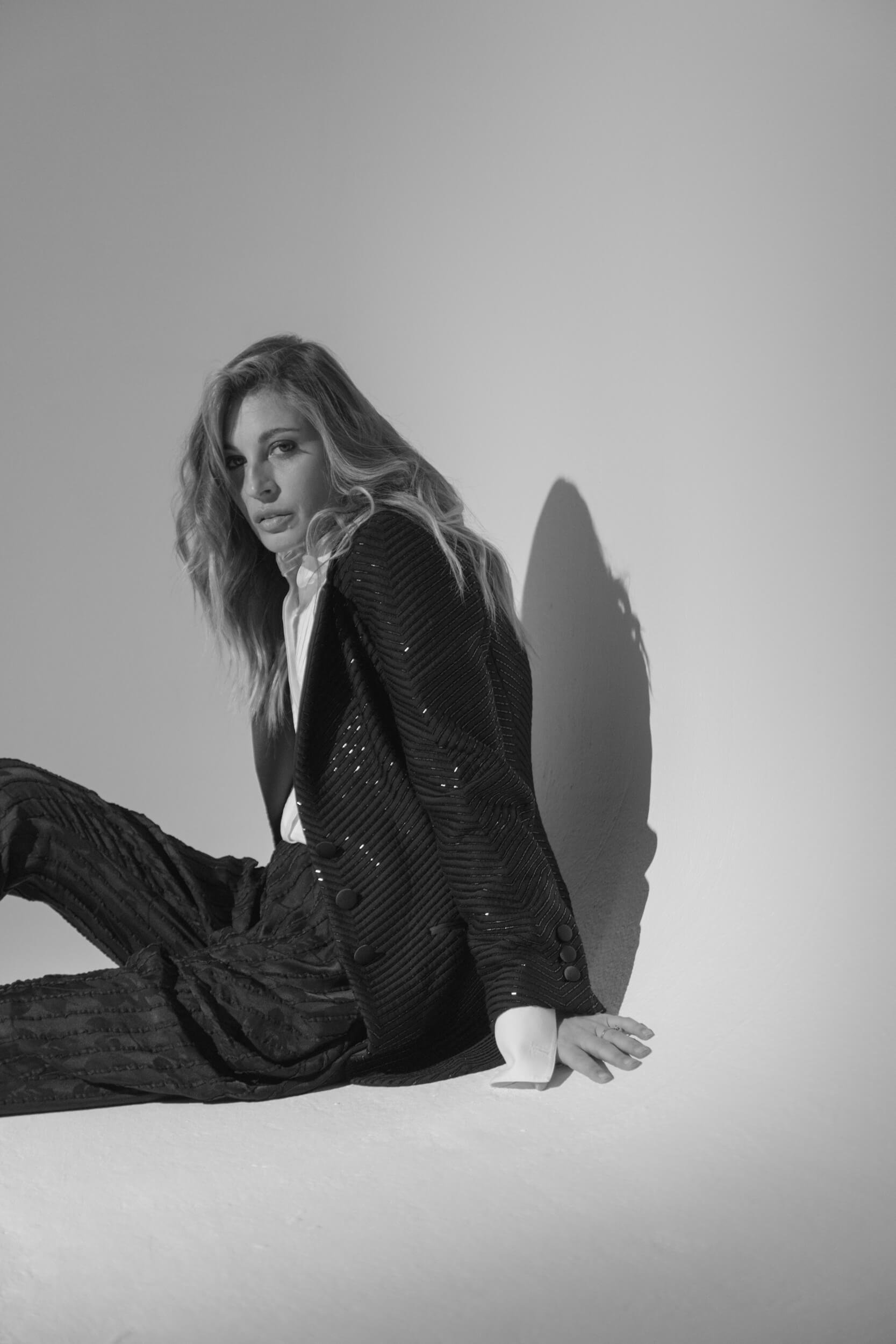 In "Entre Le Vague" by Anaïs Volpe, a story of friendship and competition, selected for 2021 Cannes Film Festival's 53rd Quinzaine des Realisateurs, you play a completely different character: a director, a single mother, who finds herself having to make some very meaningful choices. What was your experience on set like?
To be honest, the set of "Entre Le Vague," the French movie that I presented at the Cannes Film Festival in the Quinzaine des Realisateurs, was a very intense set, and a very nice experience also because it was filmed between the two Covid waves, in between the two lockdowns, so we all really wanted to go back on set so bad to create and test an artistic environment that could inspire every one of us. Mine is a character that I've loved very much because she's a very strong, determined woman who finds herself struggling between a theater play, which is all her life, and the friendship between these two actresses who are also best friends.
Anaïs, the director, with whom I have a beautiful friendship, wanted to improvise a lot: we filmed in a theater, most of my scenes were set in the theater, and she filmed with a hand camera, so we had the freedom to explore the space through our emotions, through our scenes. To have the freedom to really exist and live in our characters is something that I find amazing because it gives you the possibility to enter, scene by scene, in your character and to confront yourself with the other characters of the film in a very realistic, deep way.
I'm glad I had the opportunity to present this film in Cannes because it was my first time in Cannes with a movie in the competition. It was a huge emotion to be able to go to the red carpet with a movie I'm proud of, which will be released on March 16th in France; it's a movie that's winning several awards in French and international film festivals, so there is quite much expectation for it. I hope it comes out in Italy, as well.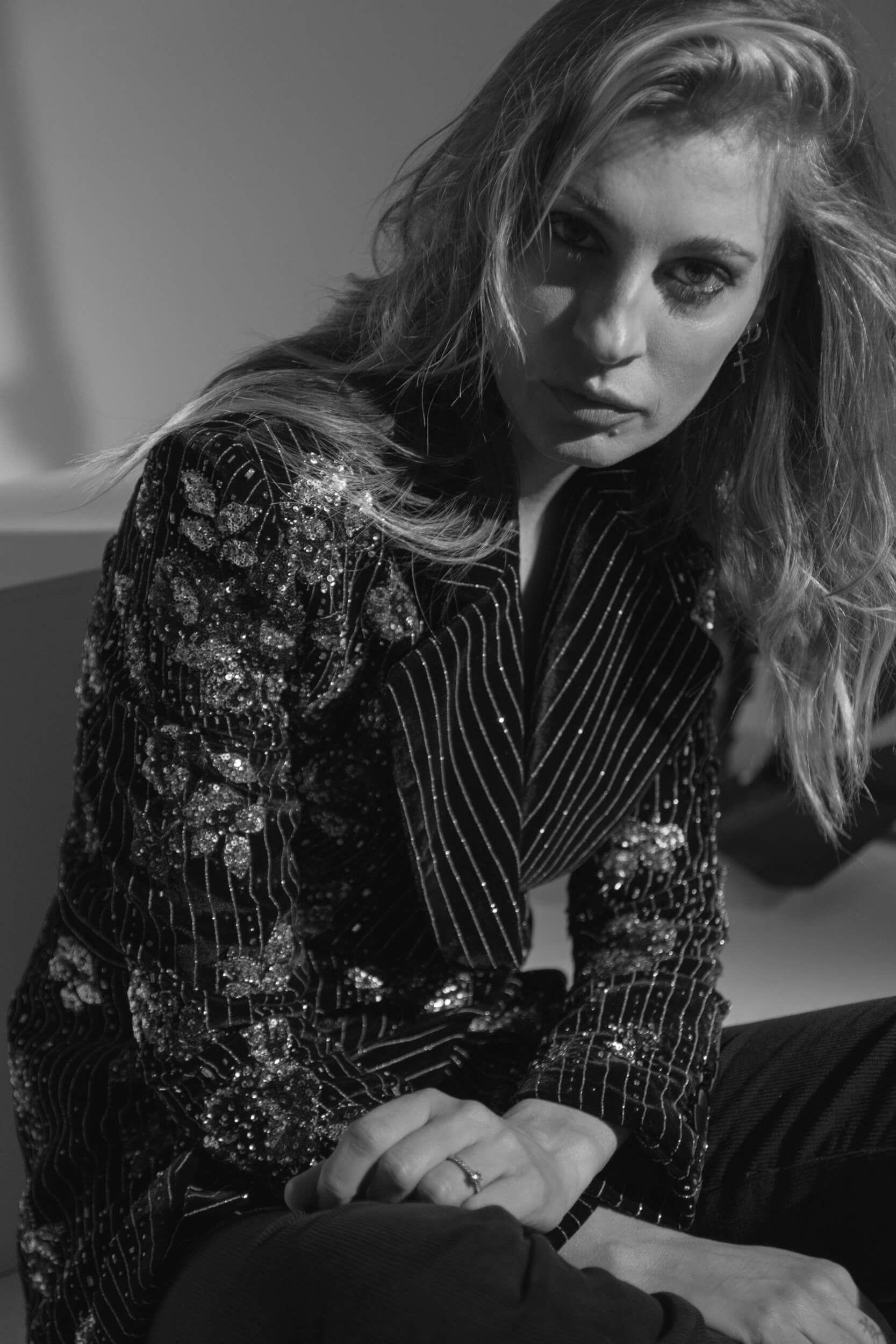 "To have the freedom to really exist and live in our characters…"
You work a lot in France, other than Italy: do you notice any difference between the two entertainment systems? What, of French cinema, would you want to import in the Italian one, and vice versa?
I love both Italian and French cinema. At this very moment, I'm starting a journey in the French film scene because I've played a character in a film that turned out as very successful and allowed and still allows me to play roles that I love. French cinema, unlike Italian cinema, has the possibility to explore new territory, different genres. I love comedy, drama, art-house cinema, action movies, but actually, the offers I get in France are the kind of movies I love the most, that is the cinema that involves social issues, art-house topics, the one that would allow me to give a voice to my characters, and give women a voice that maybe, sometimes, they don't get to have. I very much hope that more art-house movies, more socially themed movies, and also more experimental movies get made in Italy because we need them. After all, Italy is a wonderful country and we need to educate people to also watch uncomfortable movies.
I think that both France and French people are used to watching a certain kind of cinema, not necessarily boring or drama movies, but movies featuring a different kind of cinematographic language. I really hope that our cinema keeps it up, in the sense that I'm noticing that many young directors are starting to make a new kind of cinema, an experimental, more uncomfortable one.
I hope I can go back to shooting a movie in Italy.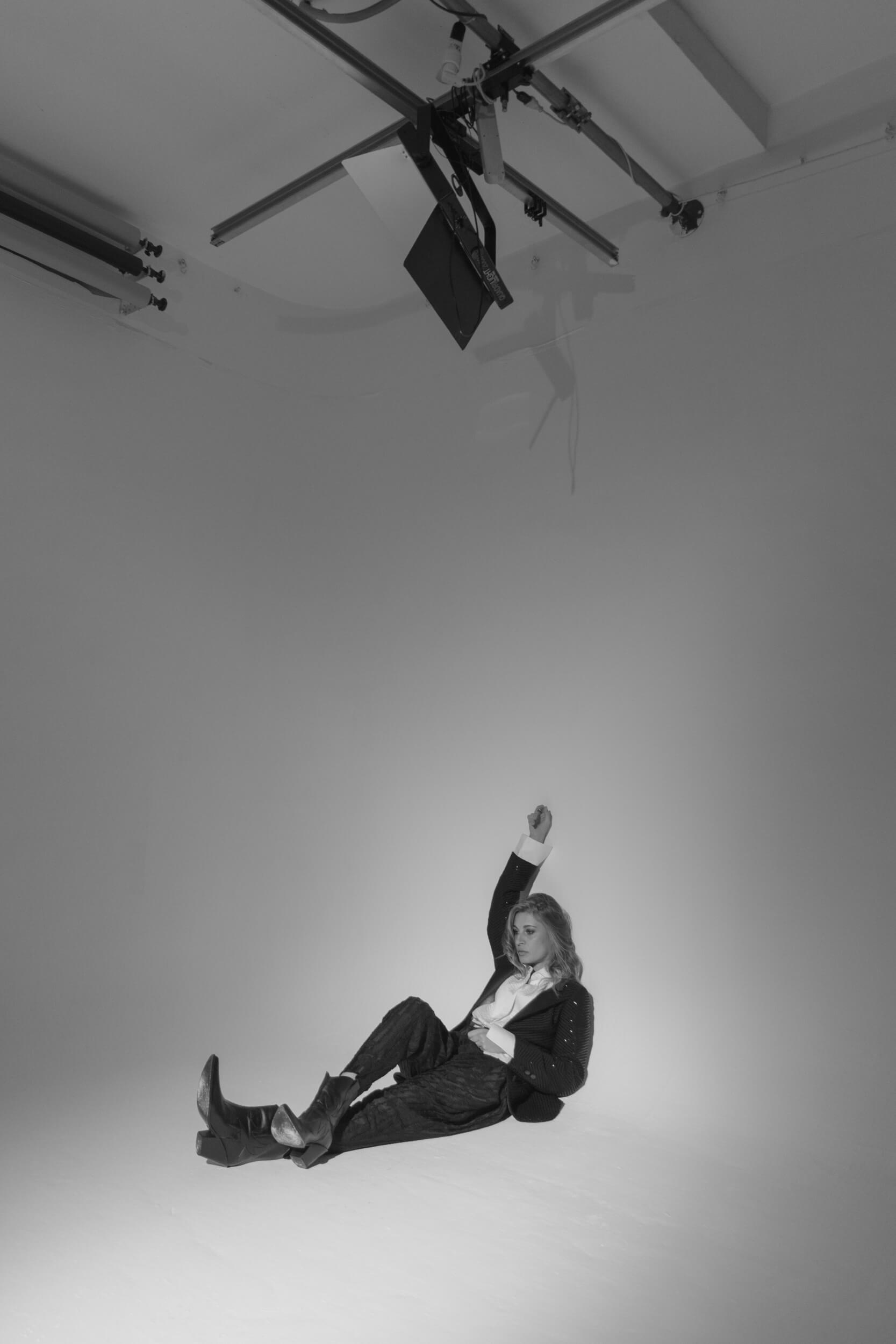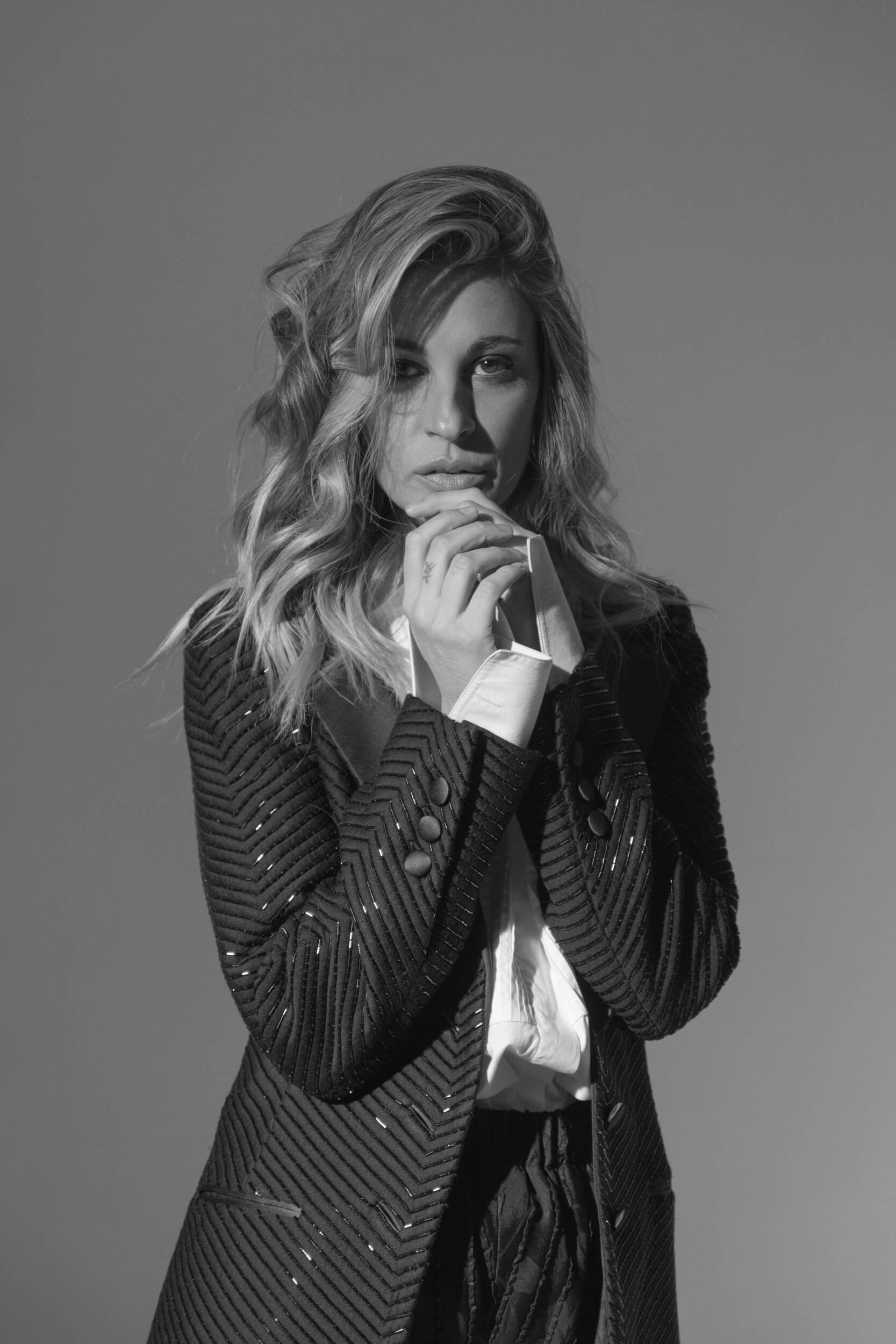 You've taken part in several interesting projects lately. What's the most significant cinematographic encounter you've had in your career, so far?
None, in particular, all the people I've met throughout my career, starting from the director of "Dalidà," Lisa Azuelos, were people who taught me something and opened up my eyes in a different way. Every story is unique: so far, I've had the opportunity to perform and love all the characters I've played. Liza Azuelos, in this case, offered me the biggest opportunity of my life, and together we gave all of ourselves to make a movie that could measure up to the iconic Dalida. To be honest, also with Anaïs Volpe, in the movie "Entre Les Vagues," I worked in a really incredible way, and I think that she's a director that really knows what she wants from her actors. With all the people I've met so far, also in the Italian movie by Marco Amendola, "Tra le onde," I had such a good time, both with Vincenzo Amato, the actor, but also with Marco, the director, and the whole crew.
Another person I really loved meeting was Jean-Claude Van Damme because I thought he was a very human, sensitive person, which is something you wouldn't say, as the most common role he usually plays is the action movie character, so sometimes his sensitivity and acting skills don't shine out.
So far, I've met some incredible, human, sensitive people who've given me some wonderful opportunities and with whom I'm still in touch.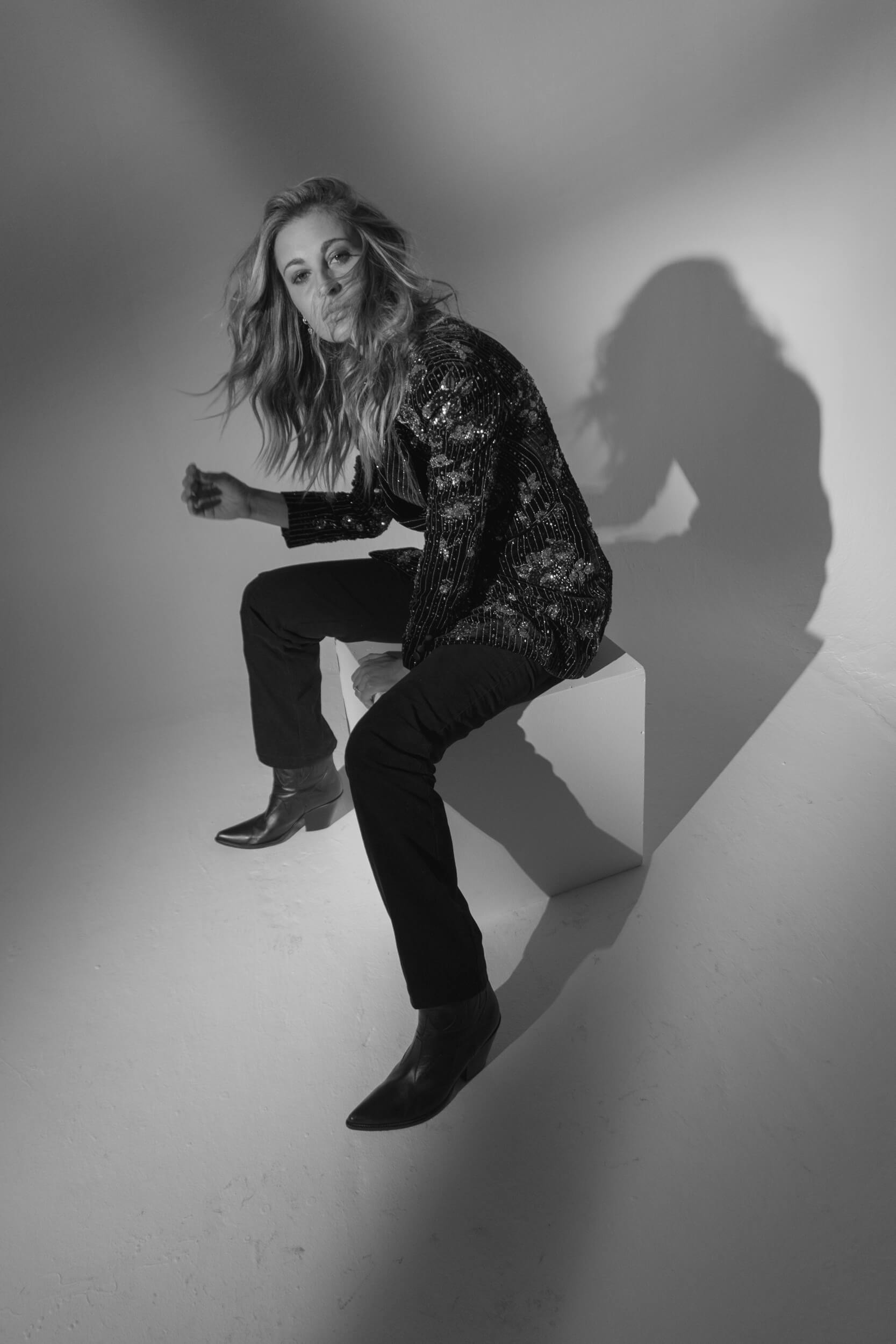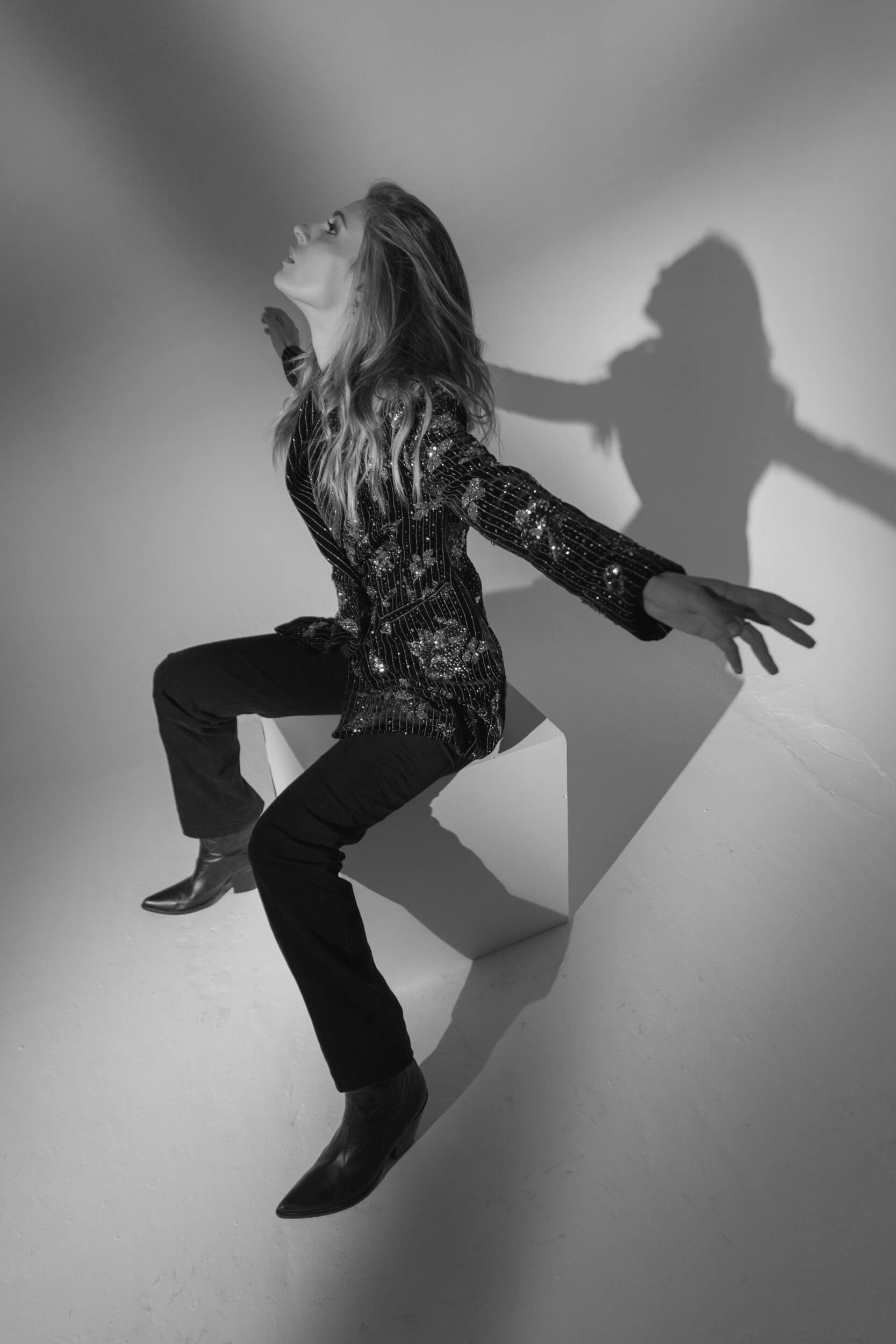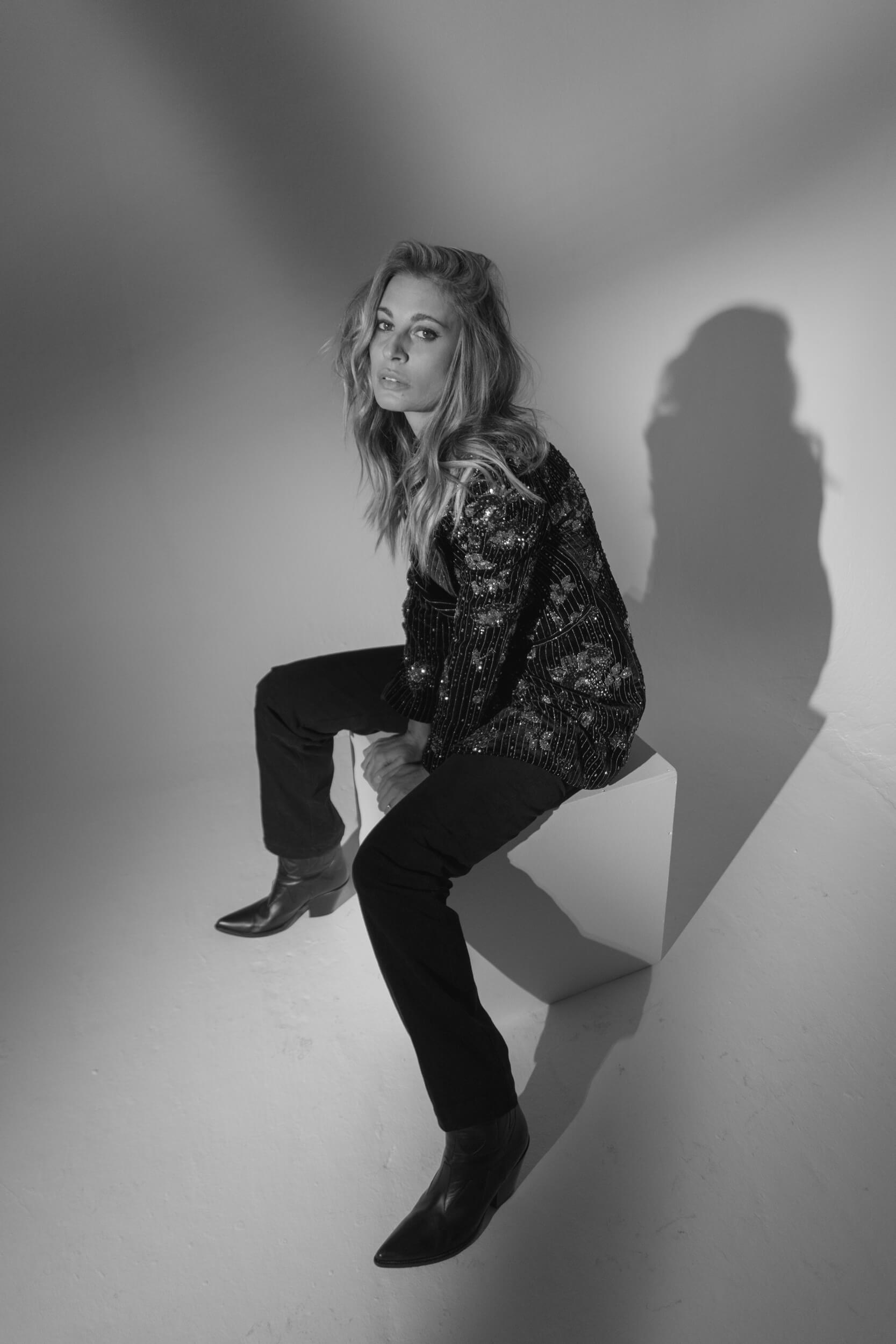 Who or what inspires you at work, but also in your everyday life?
Everything inspires me, really: from the moment I wake up in the morning, I have this sort of radars on that work, think, and get inspired by everything. My life partner is someone who inspires me, he's a very deep person who gives me lots of ideas and motivates me. To be honest, I'm also someone who self-motivates a lot because I very often go to the movies, I read a lot, I'm very curious, also when it comes to interpersonal relationships, I meet lots of people, talk with them, exchange views because I think this can be a way to create, get deeper into the core of human beings, which is a wonderful thing, a very beautiful human thing, but also to be able to think of some stories, write some stories, think of some films to make.
I'm lucky because I really feel inspired by so many people in my life, by so many figures that enrich me every day.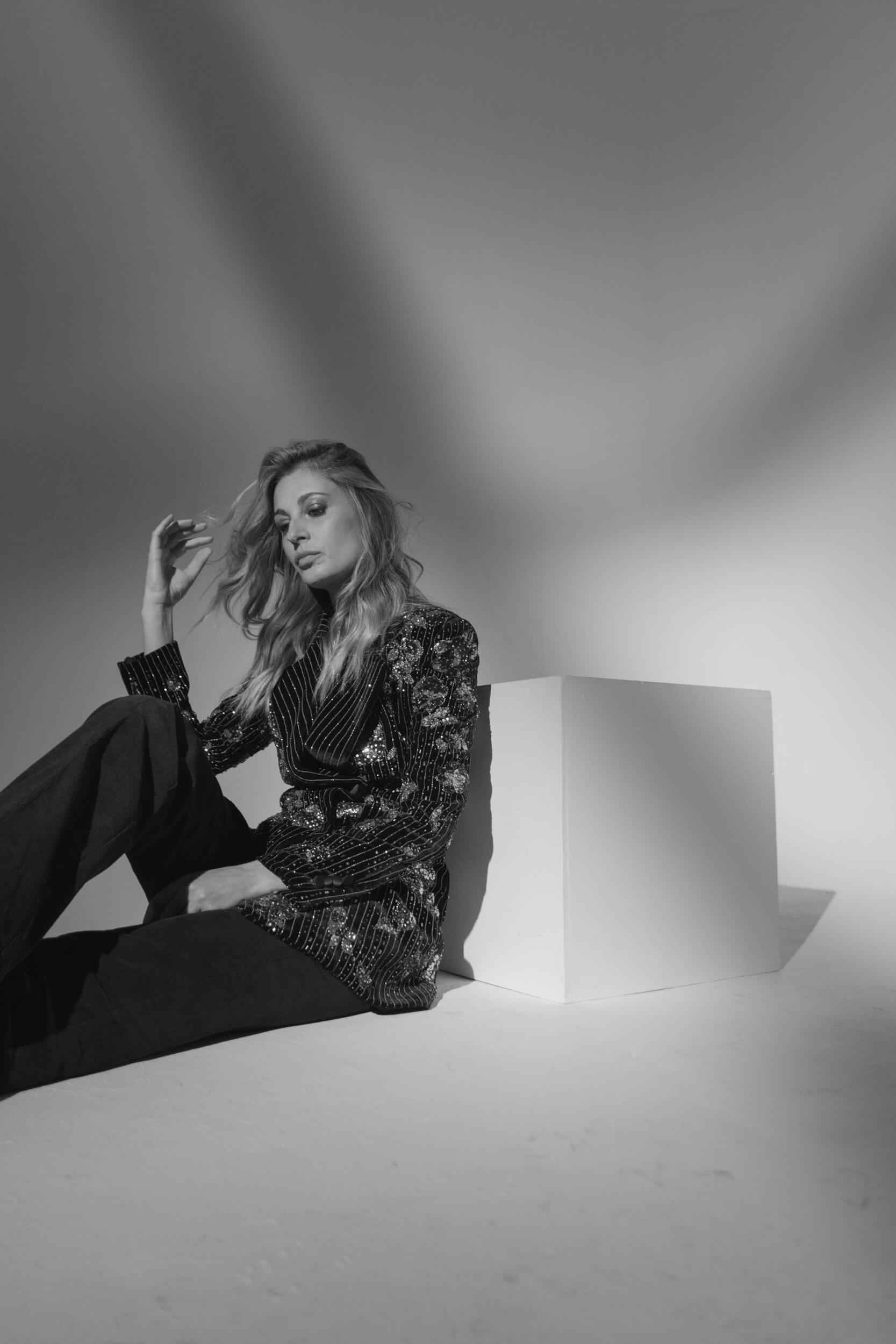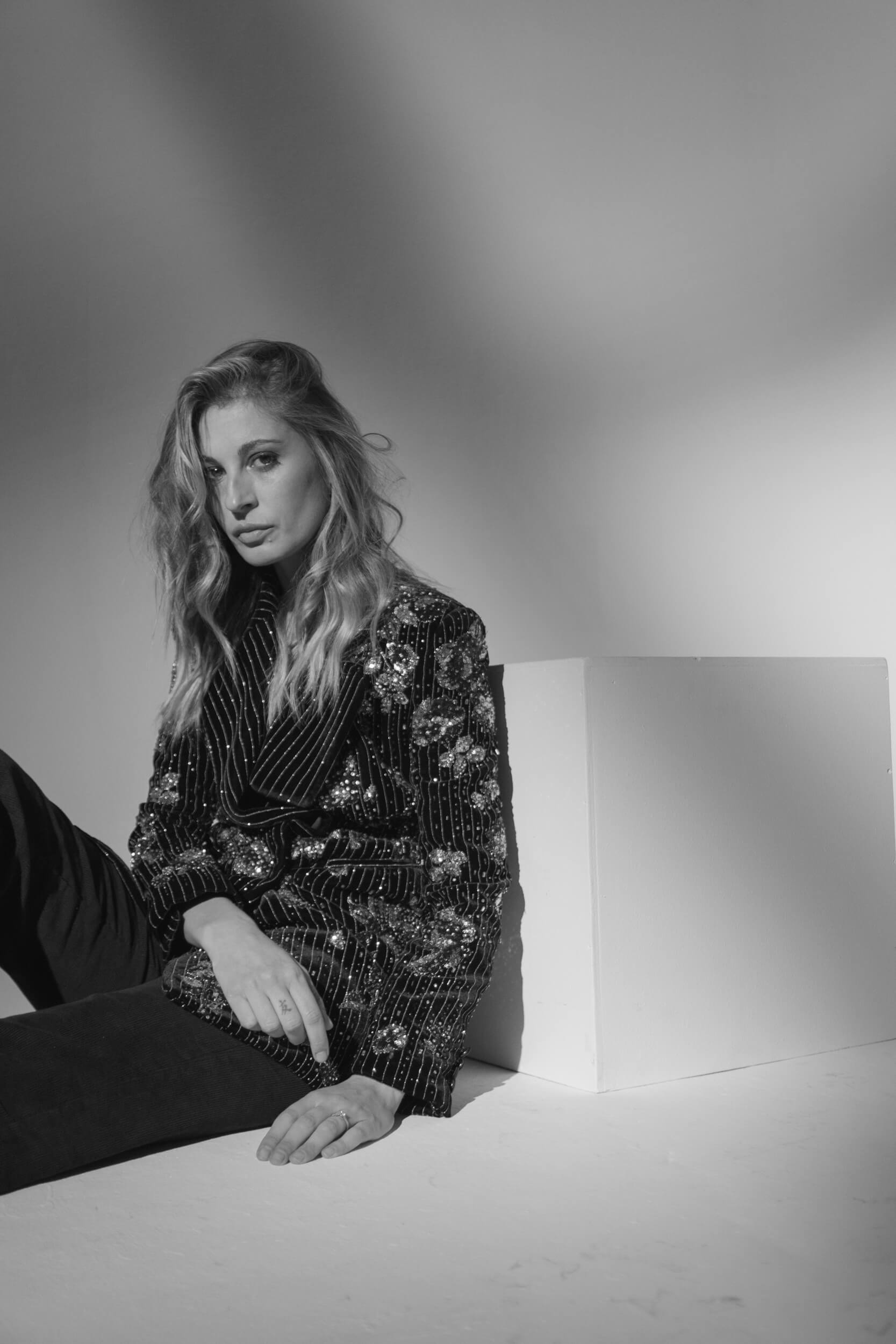 You've also embarked on the screenwriting journey – what kind of stories do you want to tell?
The stories I love to tell are life stories, tough stories of which we don't talk very much. I've begun to write and I really like it; I wrote my first short movie which we filmed a few weeks ago, it's called "Le jour d'aprés" and it tells the story of a man who wakes up after he lost his mother the night before. It's called "the day after" because the aspect that fascinated me was the awakening, the awakening in this pain, at this end of the human being, of men and women, of being a son, in some way.
The topics I love are those related to women: whether they are simple, or a bit crazy, social, of denunciation, I love the stories in general, the stories of women, which are the ones that speak to me the most, somehow; but the stories I really like to tell are usually stories of denunciation supporting so many issues we don't talk about enough.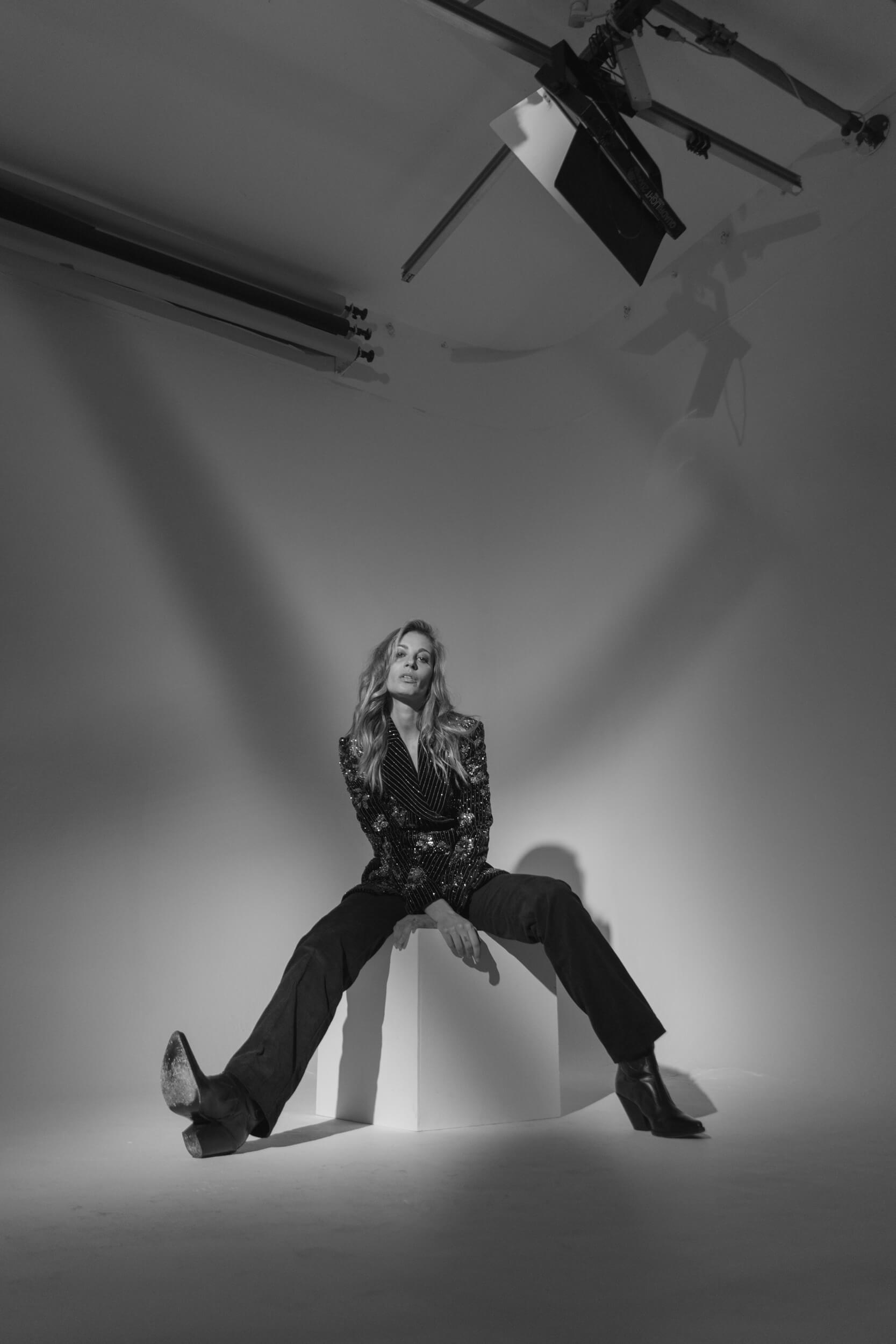 "…Stories of denunciation supporting so many issues we don't talk about enough…"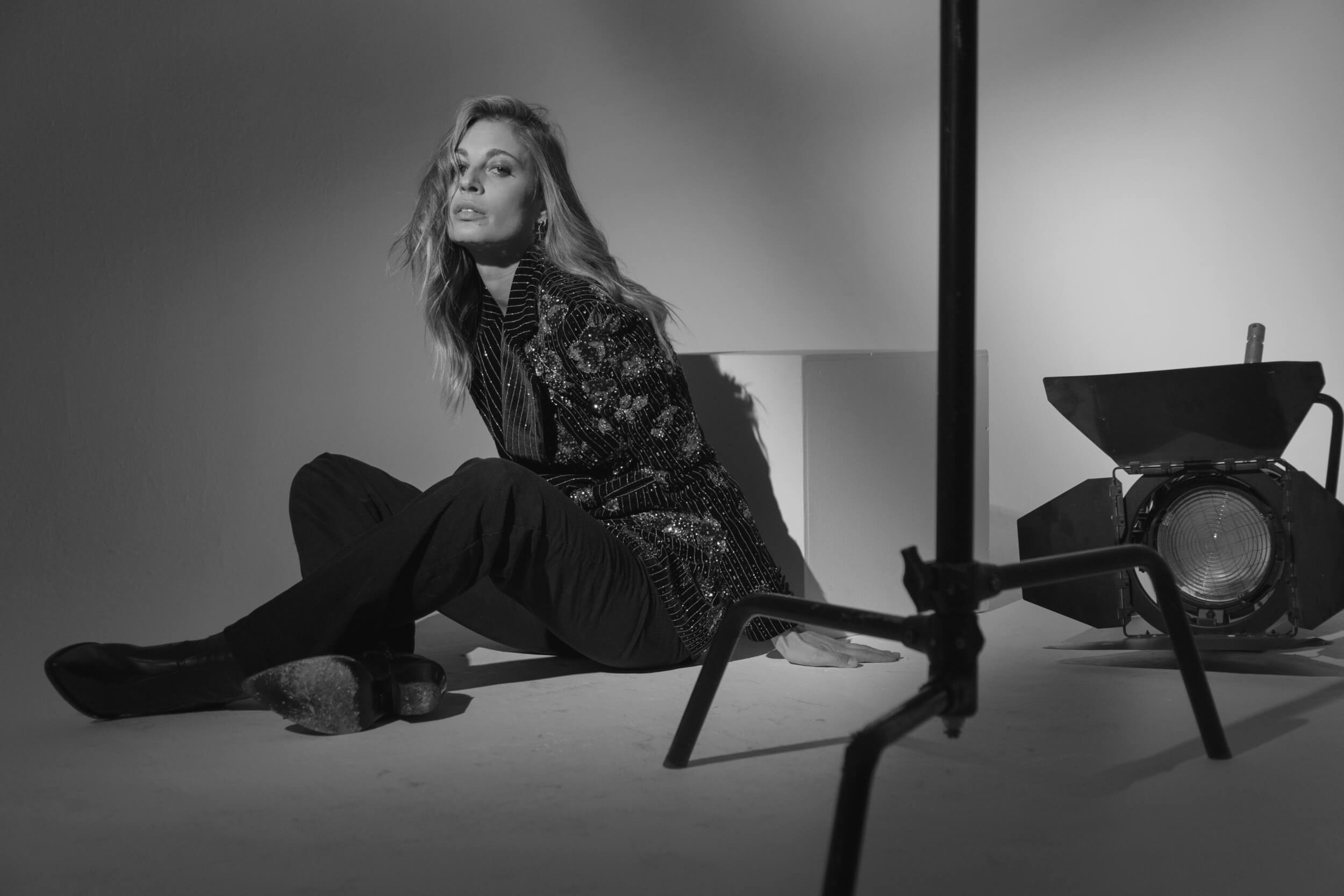 What do you think is the most beautiful line in the history of movies? 
"Just when you think you know something, you have to look at it in another way."
This movie really stayed with me, it's "Dead Poets Society," starring Robin Williams. I love this line so much because it really reflects what I believe in.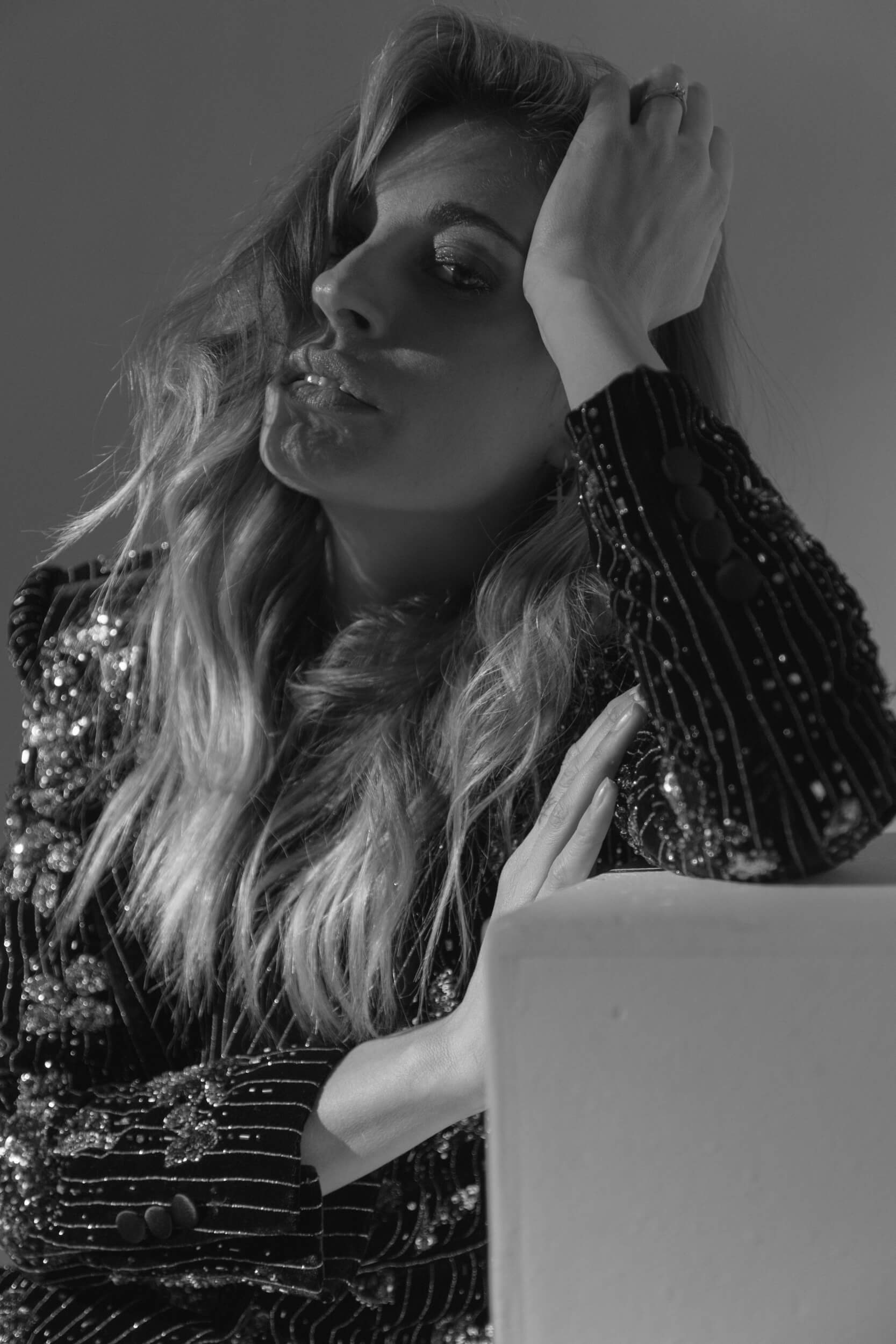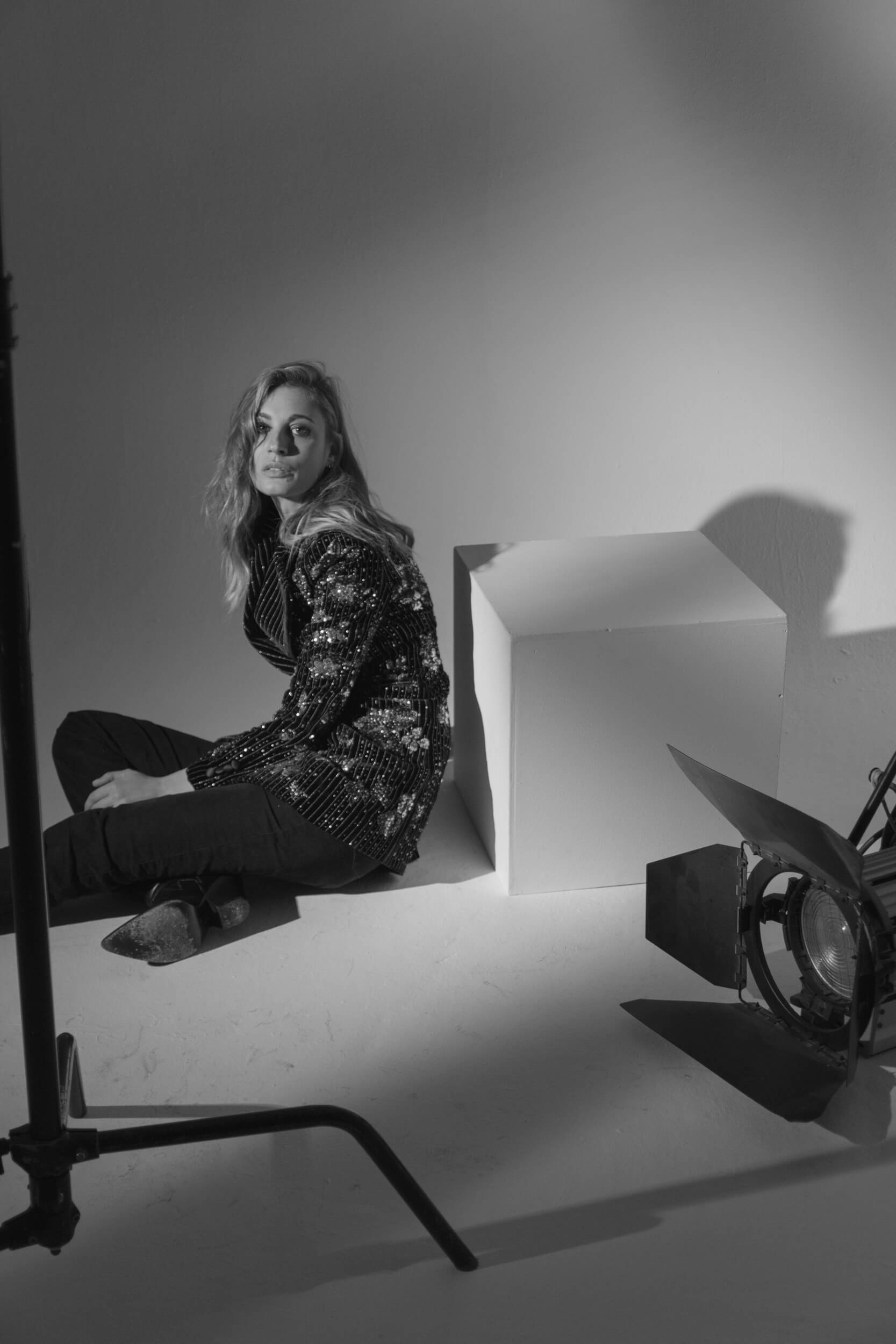 What role do fashion and your experience as a model play in your everyday life?
I love fashion, it's part of me, it's something with which I've grown up because my father has always been into fashion and nice clothes, he's really chic and elegant, and my mom, as well. Then, I entered the world of fashion when I was 17, and from that moment on, I discovered a wonderful dimension.
I love to play with fashion, in the sense that I love to wear clothes that match my mood, I like to cheer myself up sometimes, if I'm feeling sad, and get all dressed up and pretty because it makes me feel stronger. Fashion is part of my life, it comes naturally to me, I love it, I'm passionate about it and it's fun.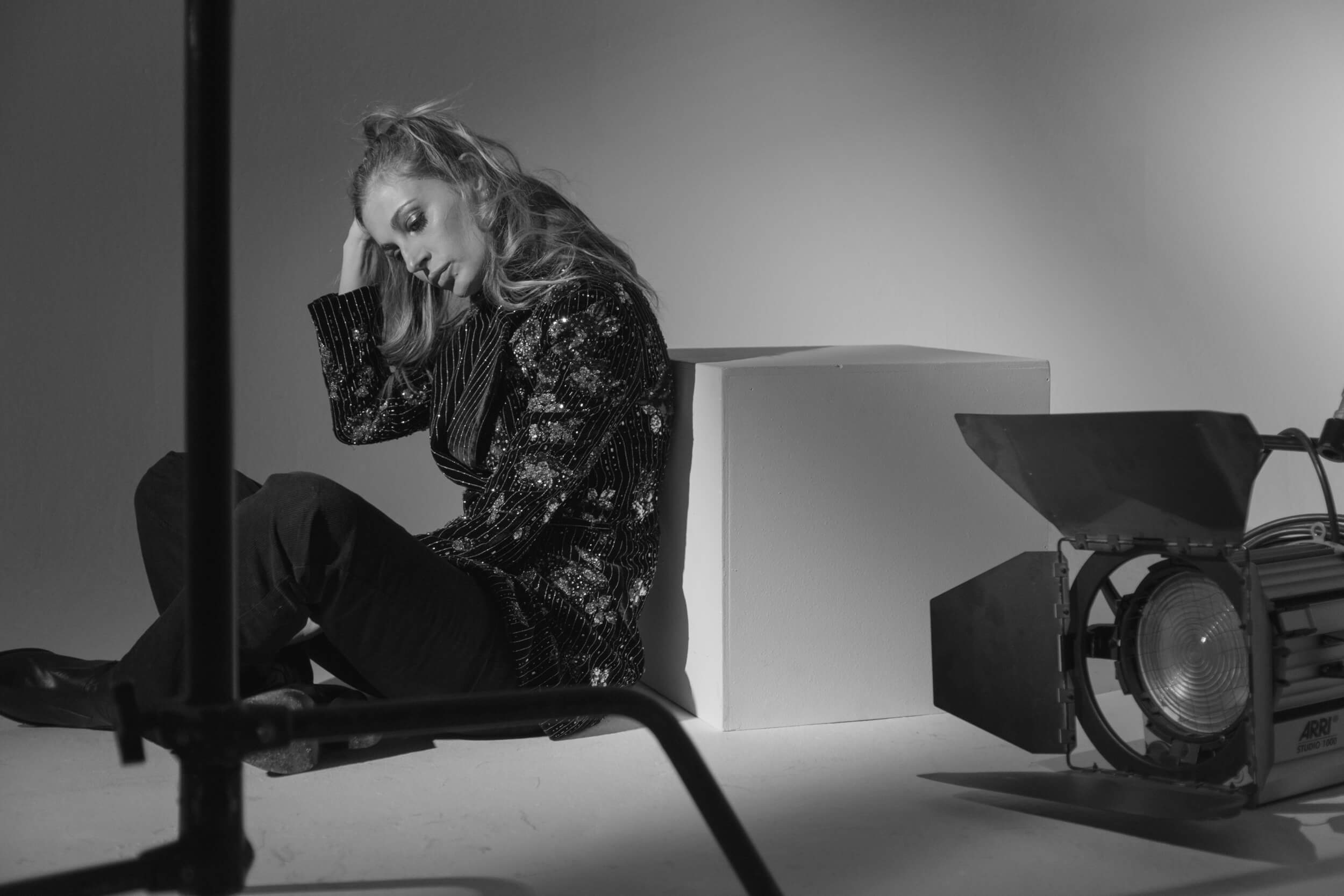 "I love to play with fashion, in the sense that I love to wear clothes that match my mood…"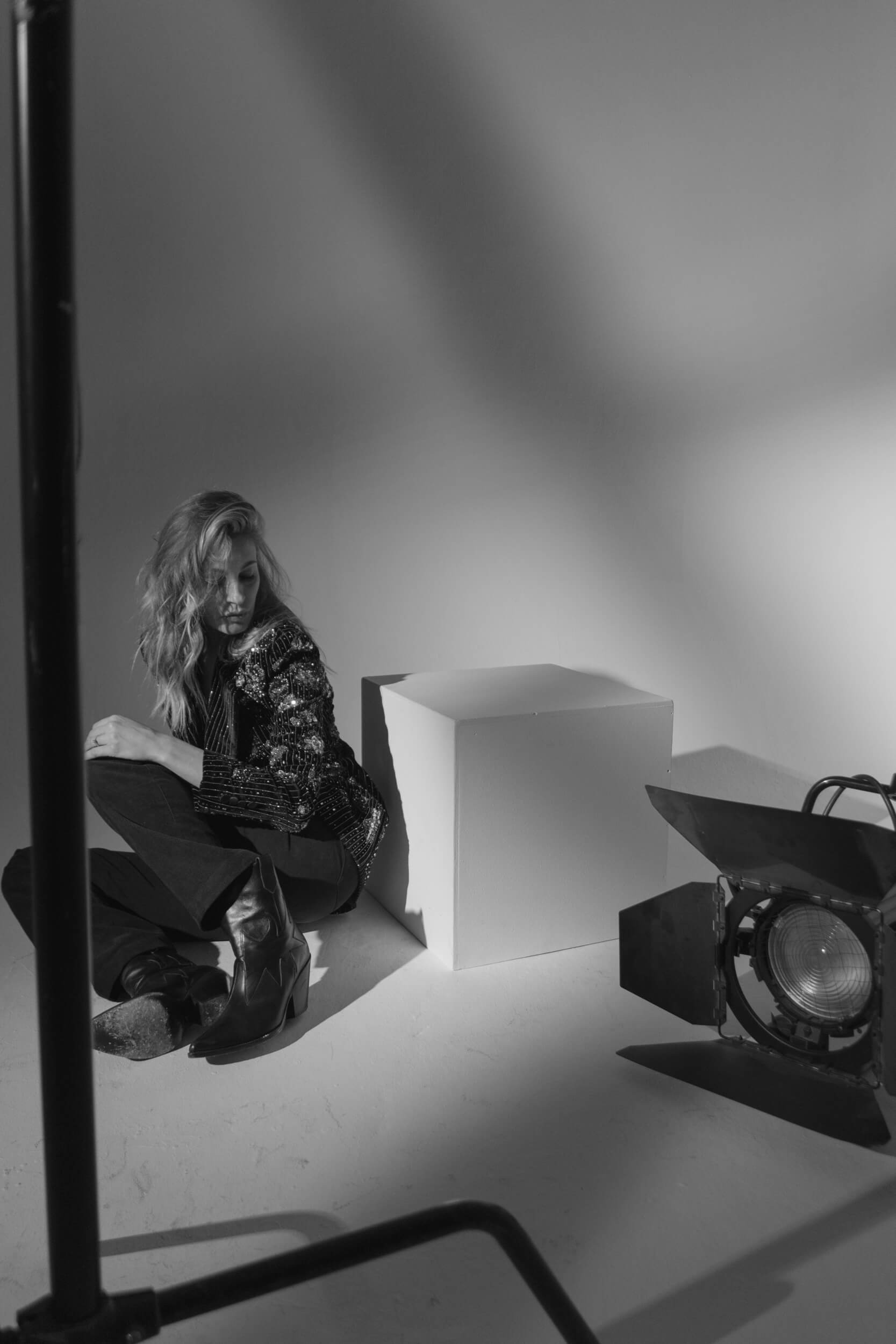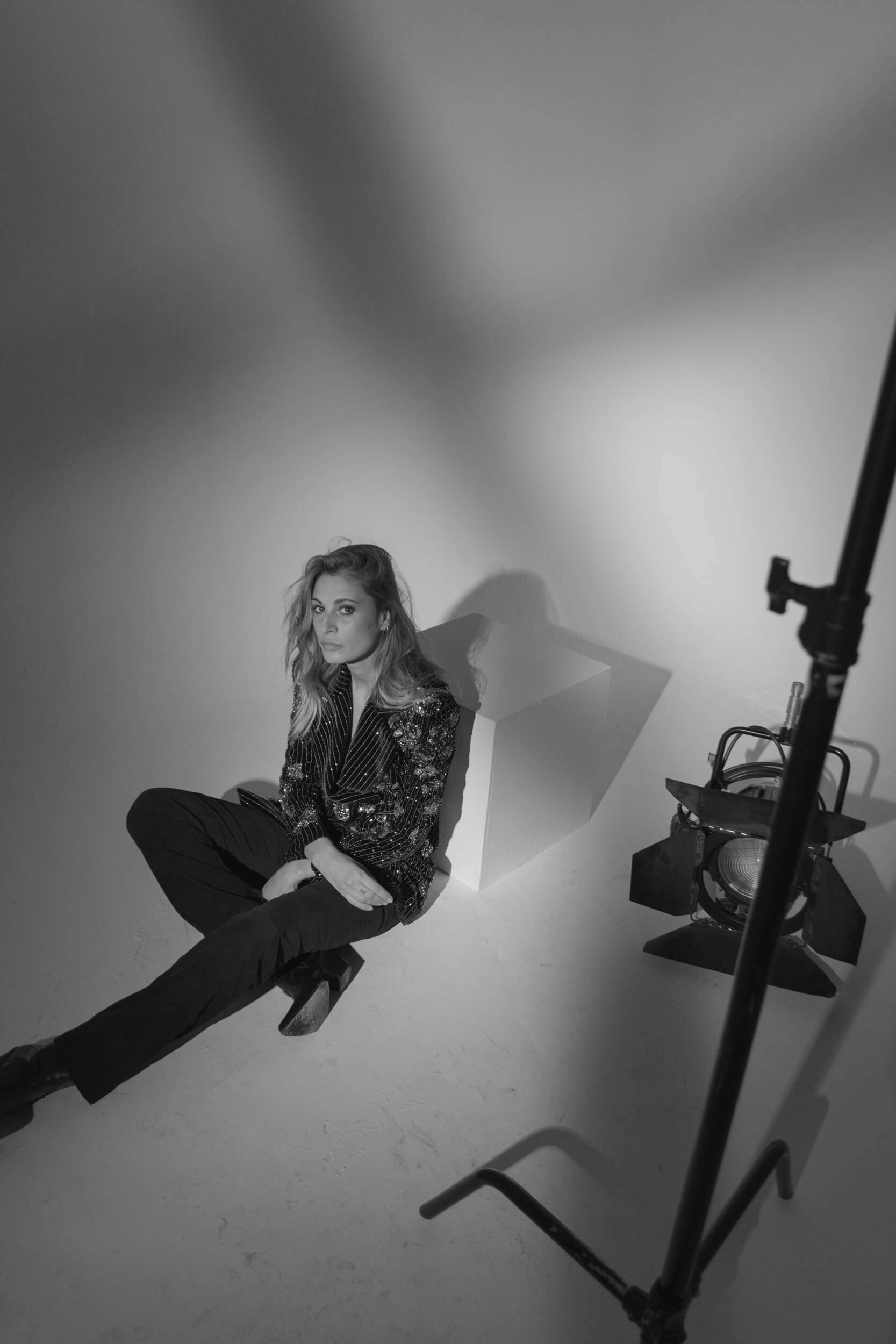 If you could hire a designer to style your look every day and a director to direct your days, who would you choose and why?
I would certainly choose Anthony Vaccarello from Yves Saint Laurent, a designer I really love and whom I think can represent women in their absolute beauty and strength; as for the director, so many names come to my mind, but I honestly really like the Dardenne brothers, two directors who come from Belgium and make some wonderful movies, and I would really love to work with them.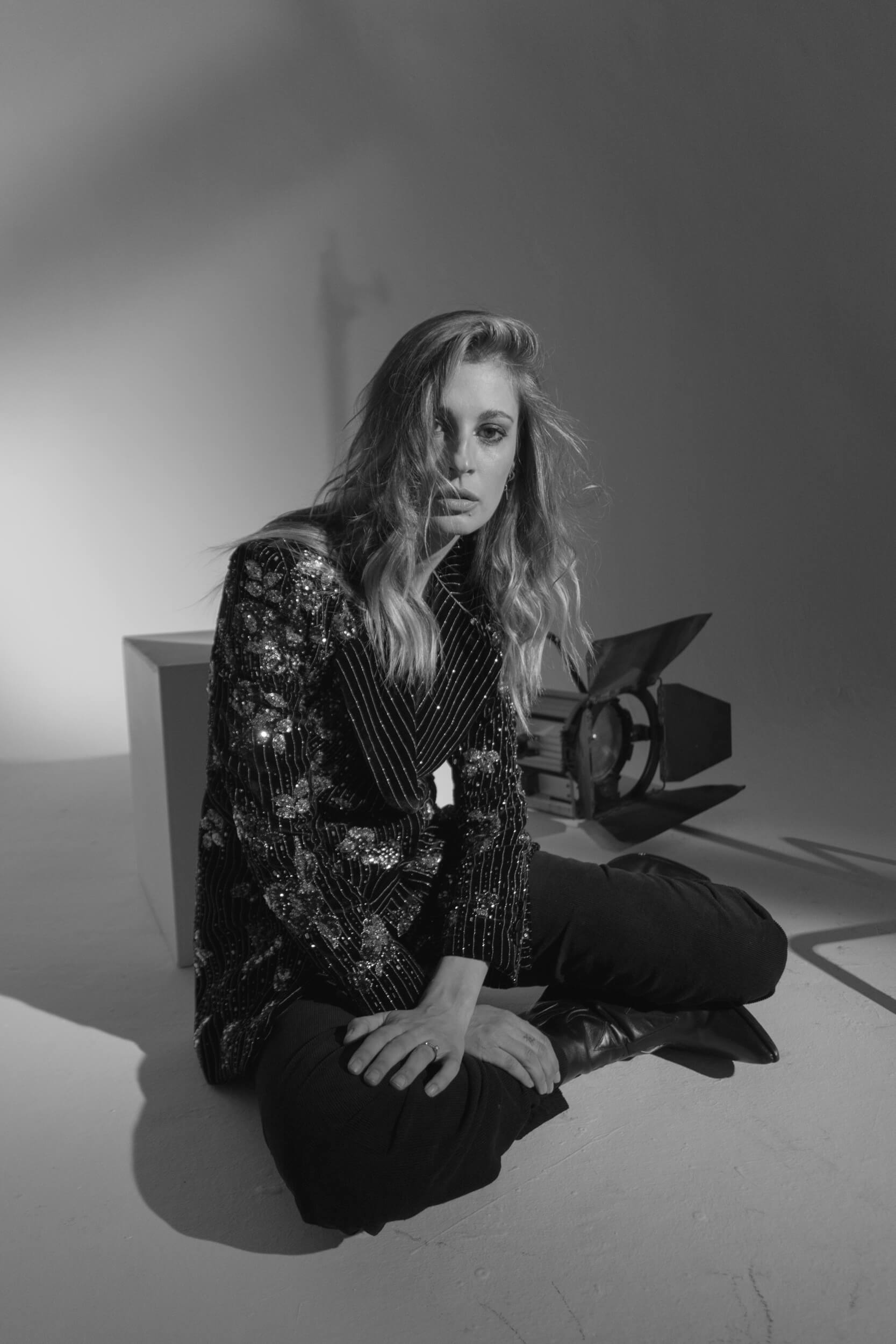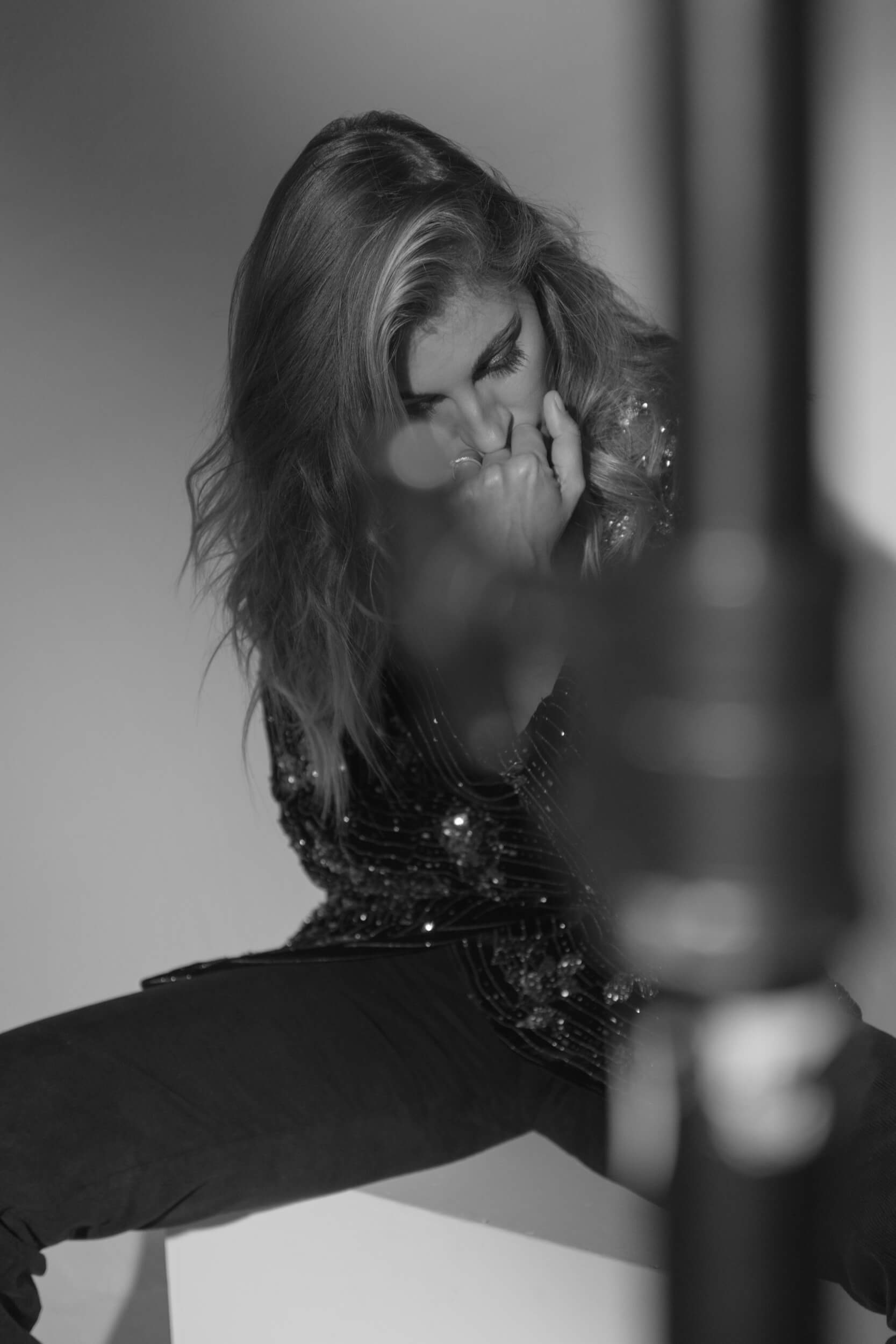 A character from a movie or TV series you would love to be friends with?
I'd really love to be friends with Carrie Bradshaw by "Sex and the City." It was a wonderful series that kept me company in my hardest times, also when I used to live in New York on my own, so, in some way, I empathized a lot with this group of women, and I felt like I belonged with them, with their experiences and crazy adventures.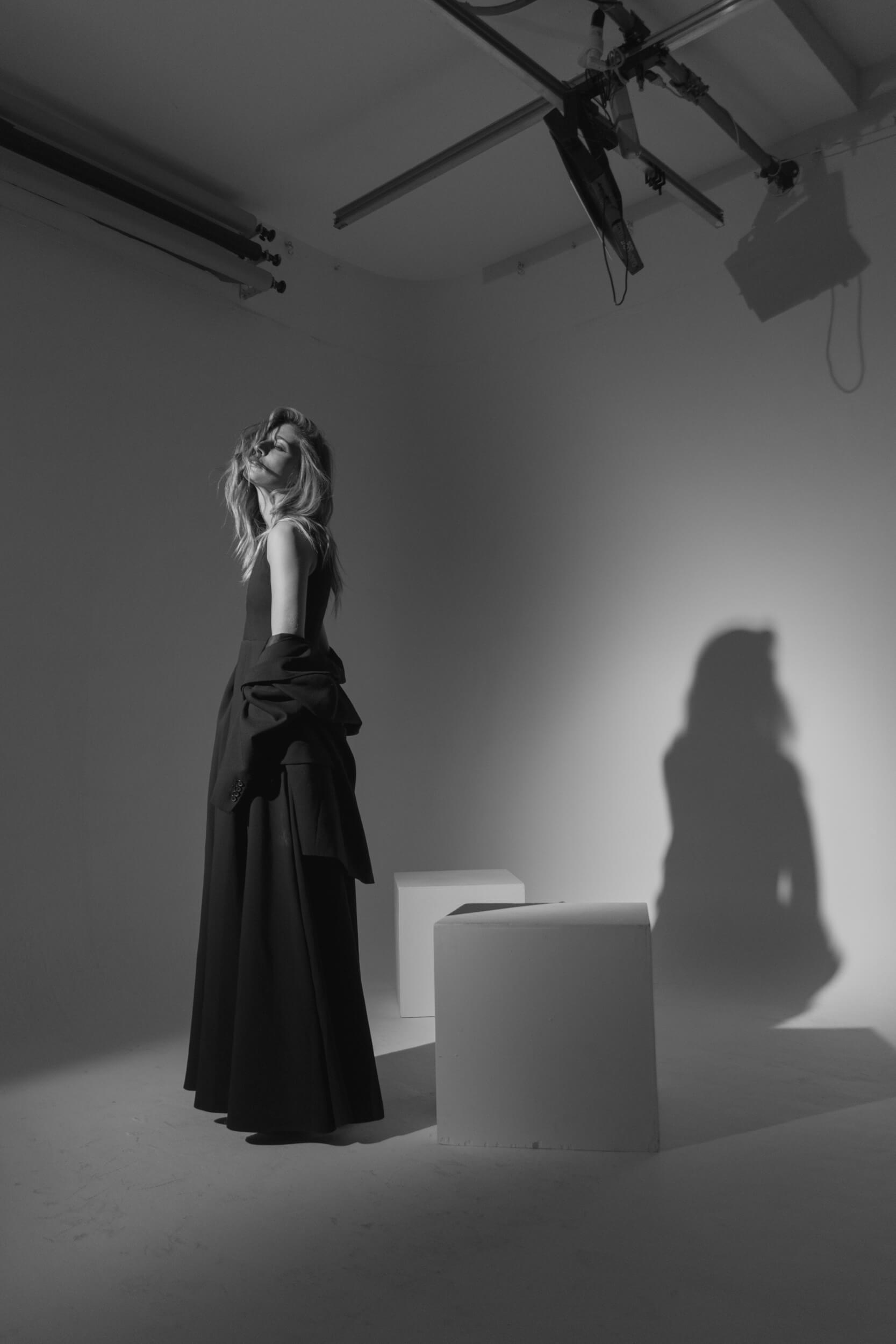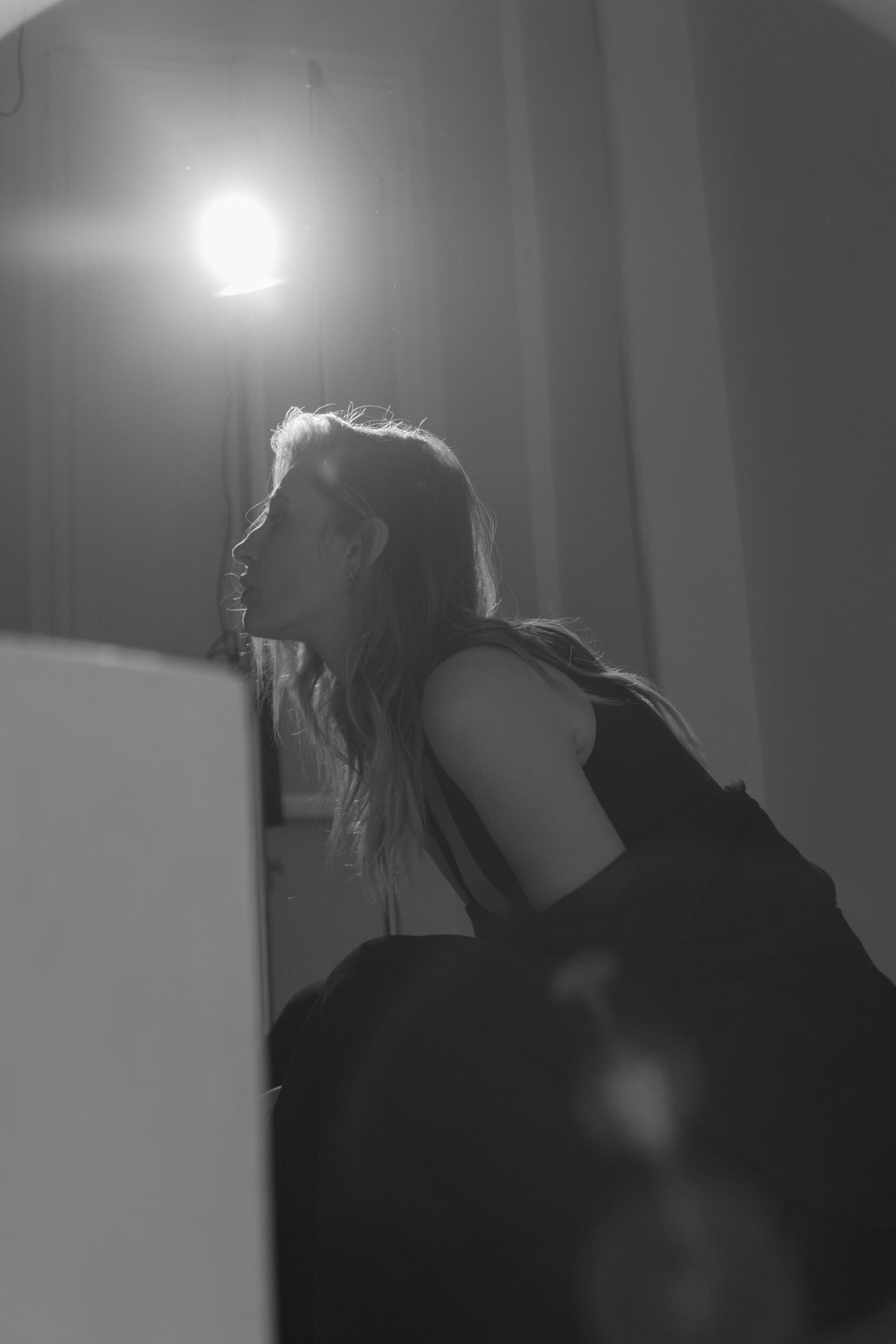 An epic fail on set?
When, during the shooting of the movie "Dalidà," there were 300 people on set because it was the day in which we had to film all the scenes of Dalida's concerts and, while dancing, I fell in front of everyone.
Your must-have on set?
I don't know how original this can be, but it's my script, adapted in its every passage on my character with a specific work; that is my bible, I just need to open it to find all the work I did on my character.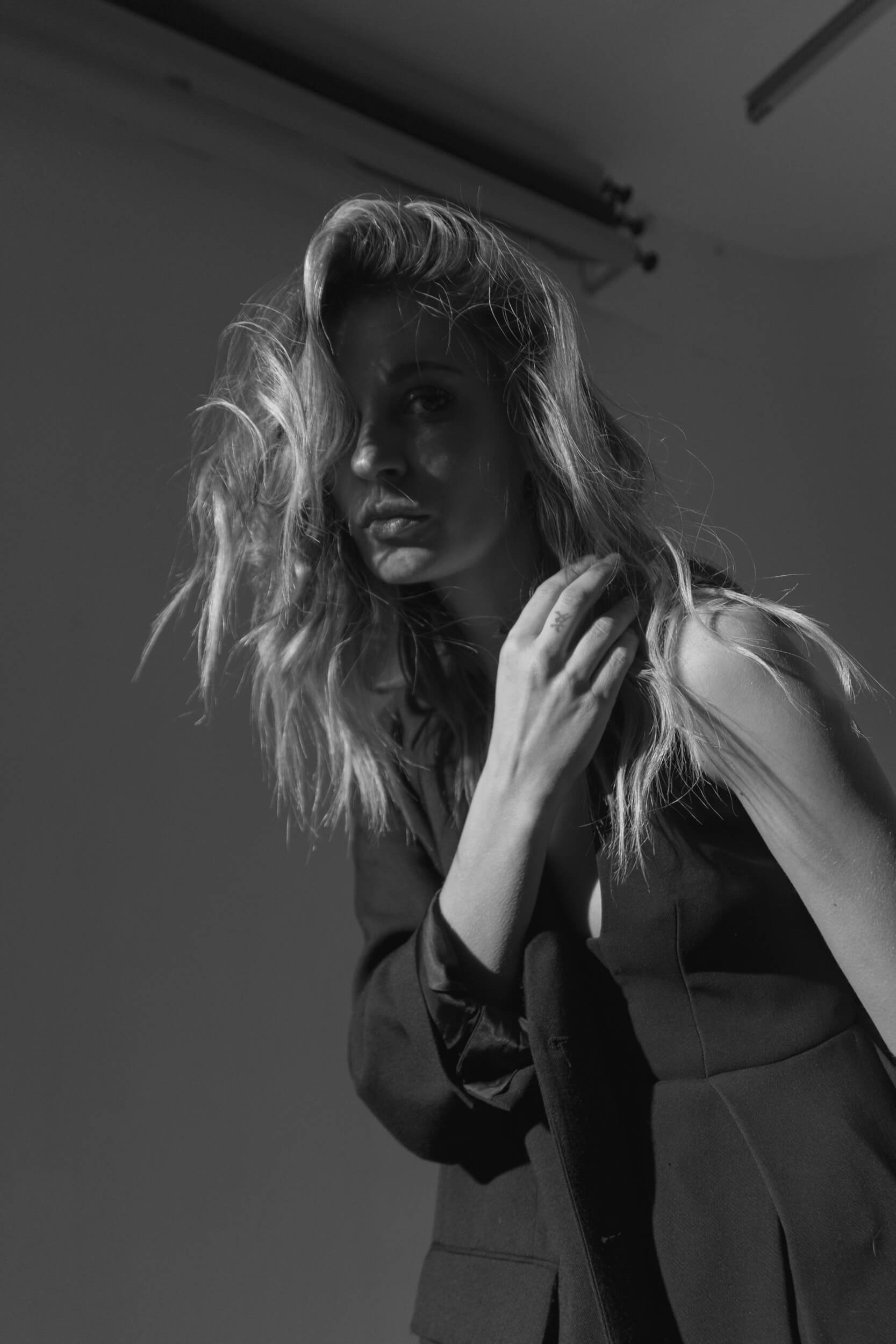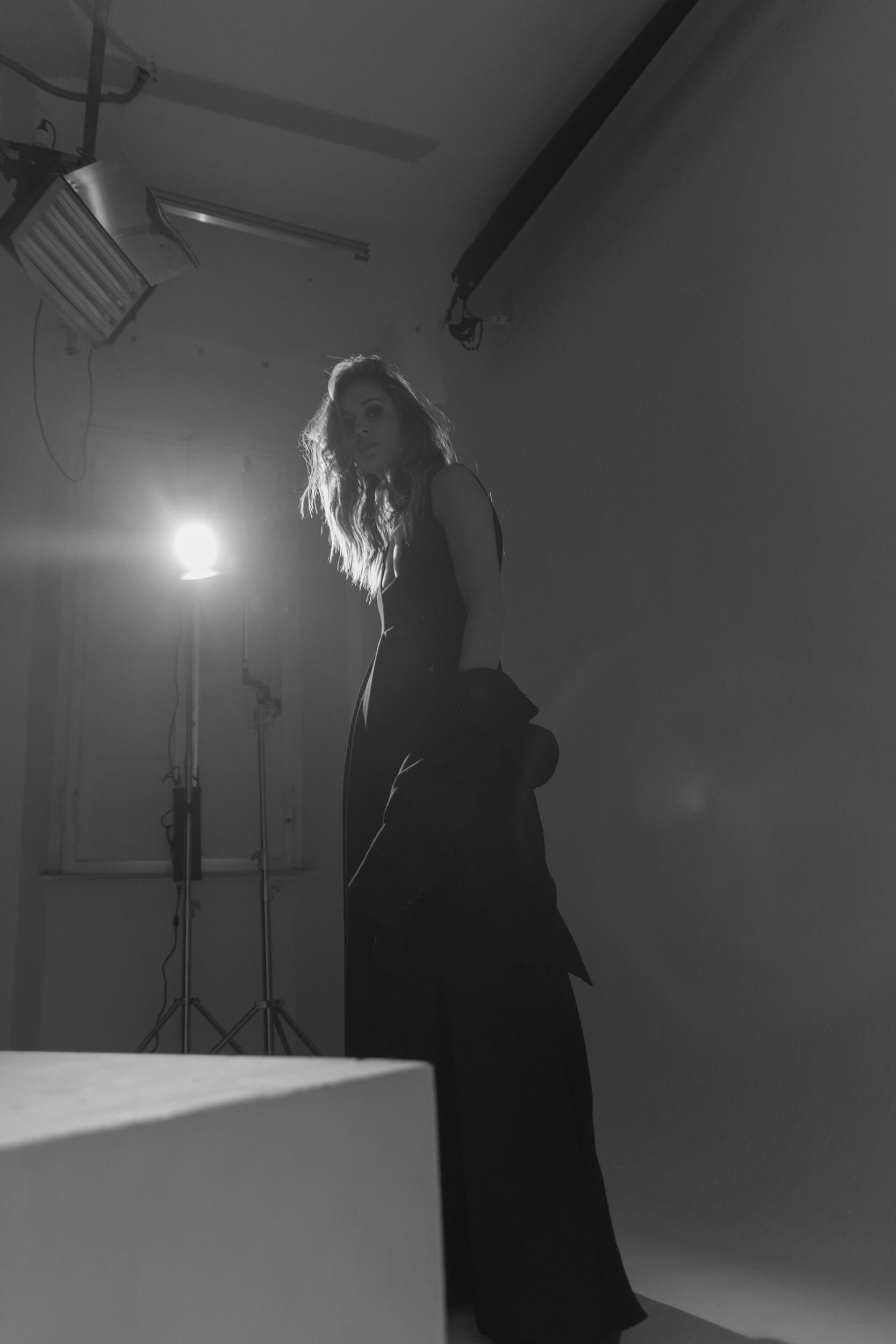 What does "feeling comfortable in your own skin" mean to you?
The feeling of comfort in my own skin is something I'd never experienced until just a few years ago; I've always been very self-judging as far as my physical appearance is concerned because, as I've lived in the world of fashion ever since I was a child, which required from us models to have a certain standard of body measures, my physical appearance has always been something difficult to handle for me. Now that I'm an adult, and I have another job, and I've worked on myself, I've also learned to love myself with all my flaws and perks.
To feel comfortable in your own skin means to feel good with yourself when you go to sleep at night, to feel that you're doing everything you can to achieve your personal goals, that you're someone who respects others as well as yourself, who does good and is good to themselves. To me, it's important to respect the world surrounding you because otherwise, you can't expect people to respect you.
Feeling good with myself makes me sleep well at night, and it's something I've learned to feel not so long ago.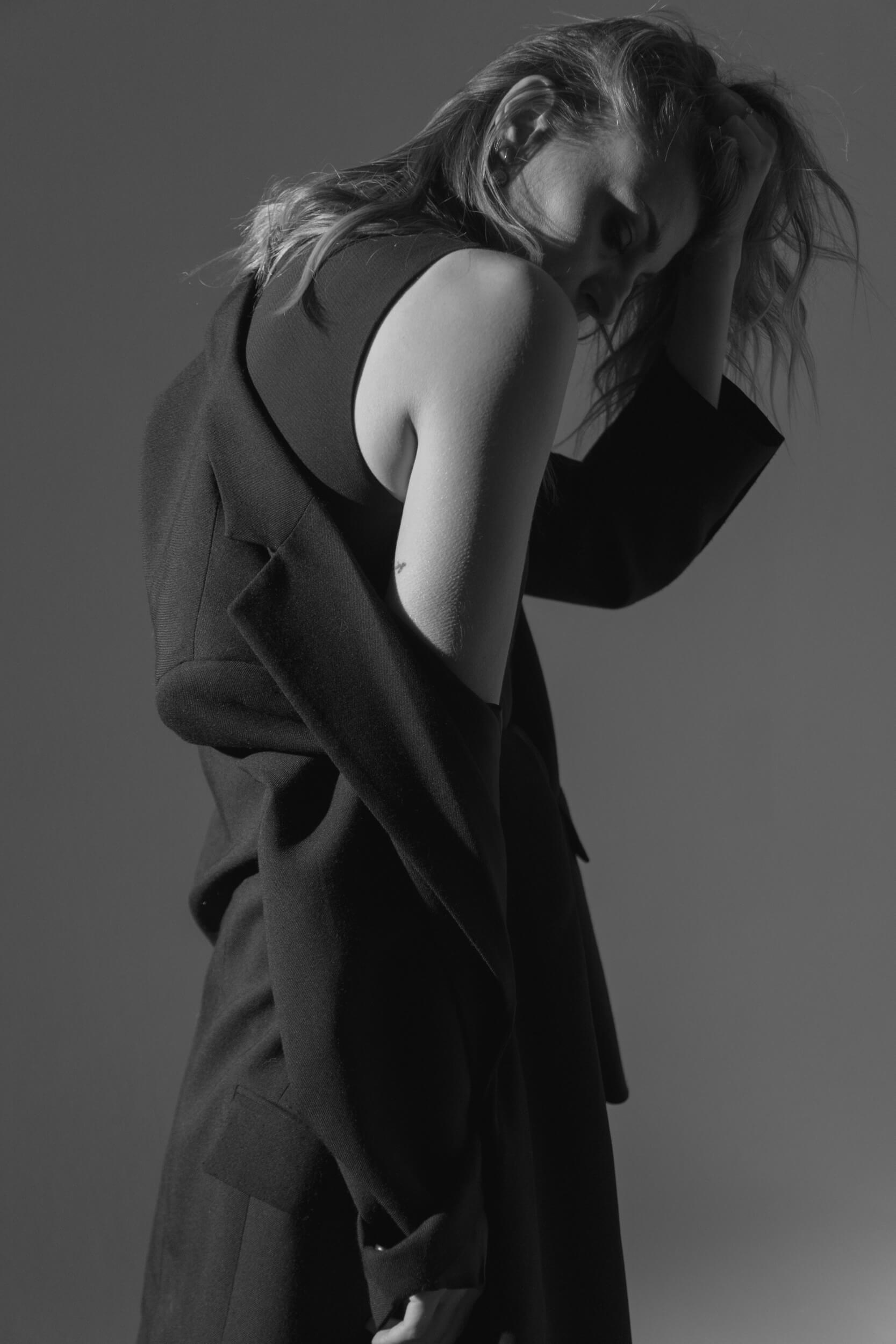 "…I've also learned to love myself with all my flaws and perks."
What's the bravest thing you've ever done?
I think it was jumping out of a plane from 400 meters. I did it a few years ago in Dubai, during a trip organized by Bulgari, a brand with which I work often; there I had the chance to do sky diving and jump out of a plane, and Dubai's landscape is one of the most beautiful ones to view, so I seized this opportunity and jumped. The first seconds were the hardest ones, I couldn't even breathe, it's the craziest thing I've ever done, but this opened things up and made me vibrate inside, I felt alive, so alive that I just couldn't stand still from the joy of having done something like this.
This, I think, is a metaphor for life: when you jump, you decide to jump, and then the rest is magic.
It's true because if we can face and control our fears and, consequently, make some decisions that perhaps scare us, then doors open up to us, opportunities come up, and in this case, we get to feel emotions that I didn't even think I could feel.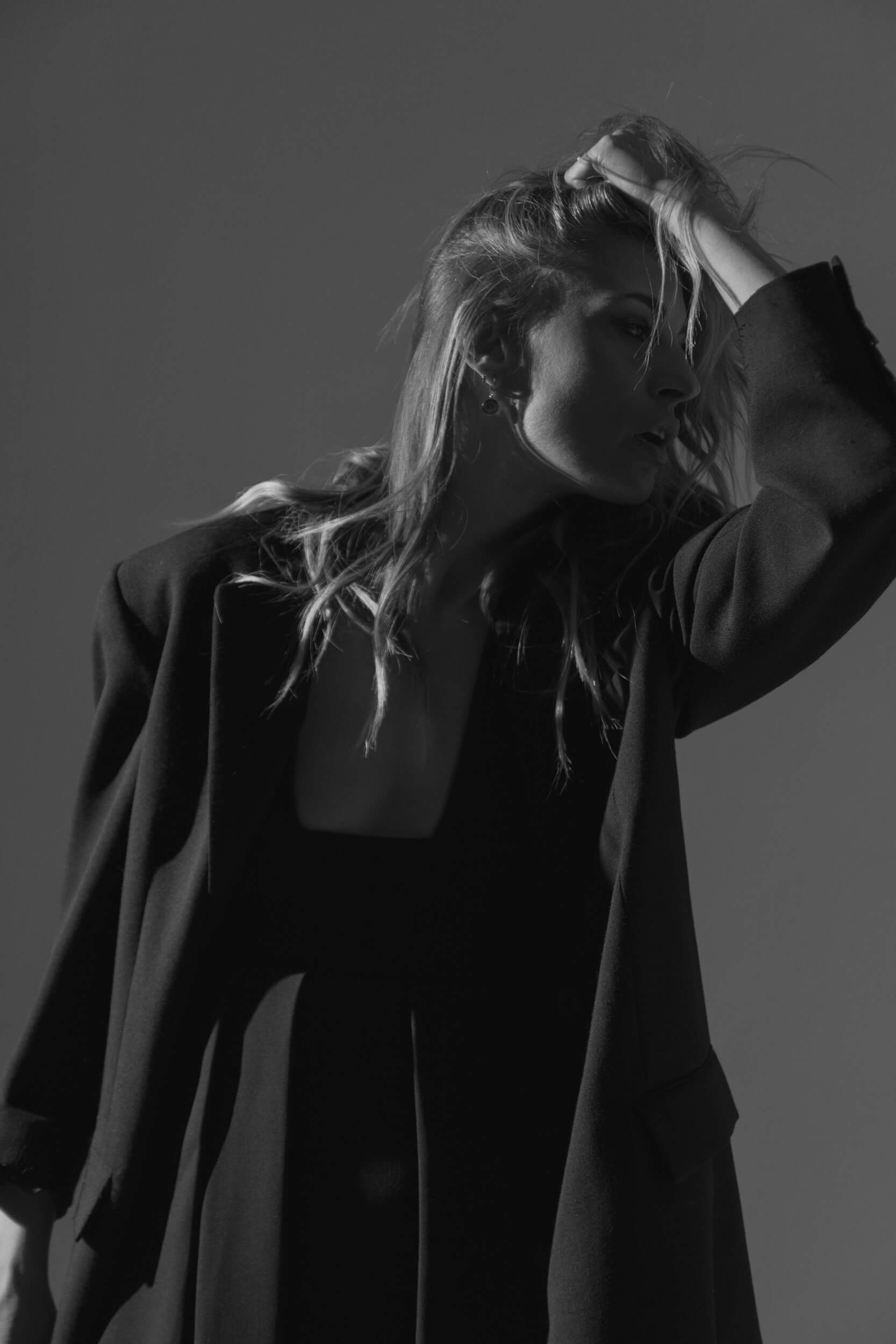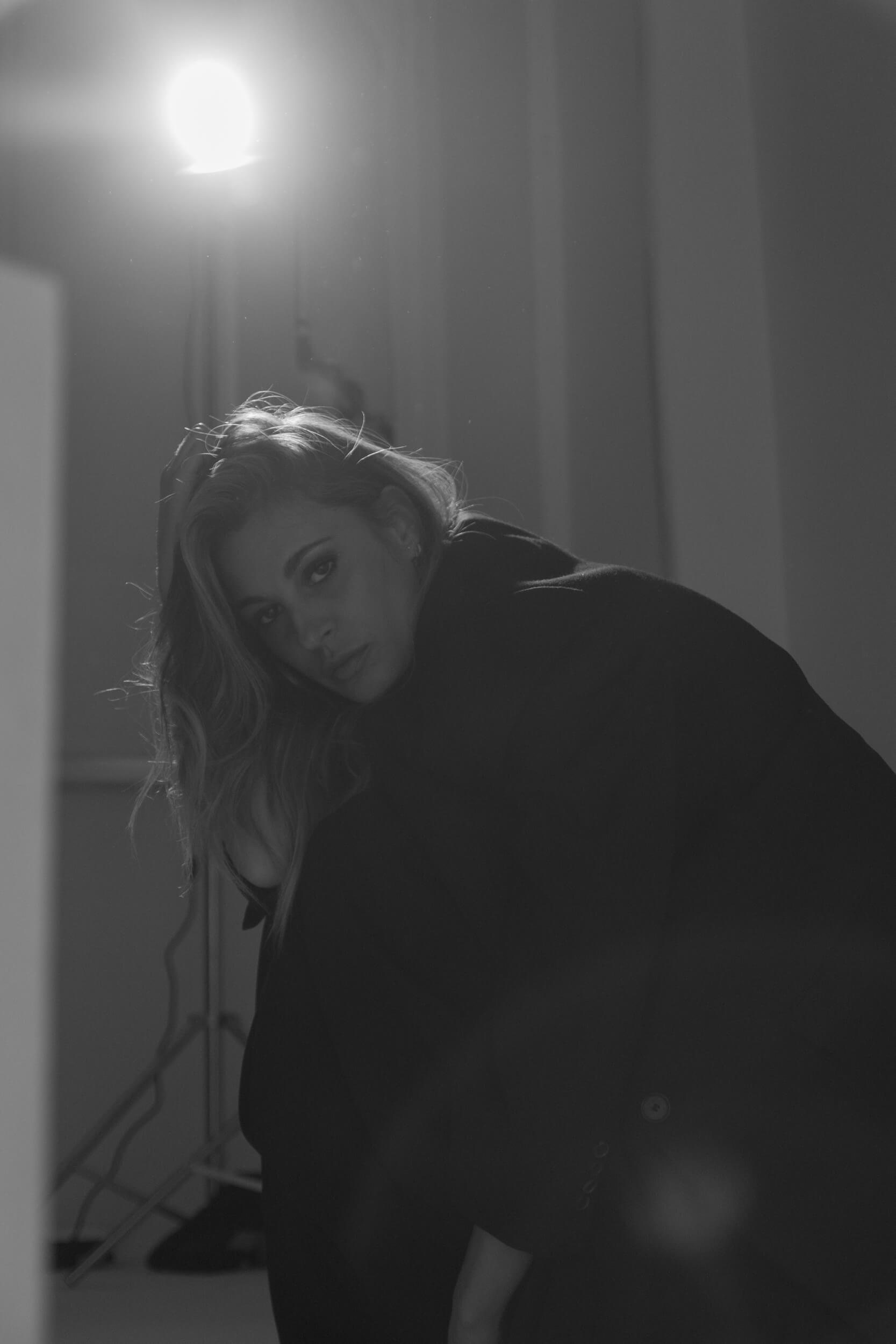 What are you afraid of?
I'm afraid of failing in life, and so of not being able to achieve my goals, but my biggest fear is death. I know it's commonplace, it's something that everyone fears because it's unknown, but it terrifies me.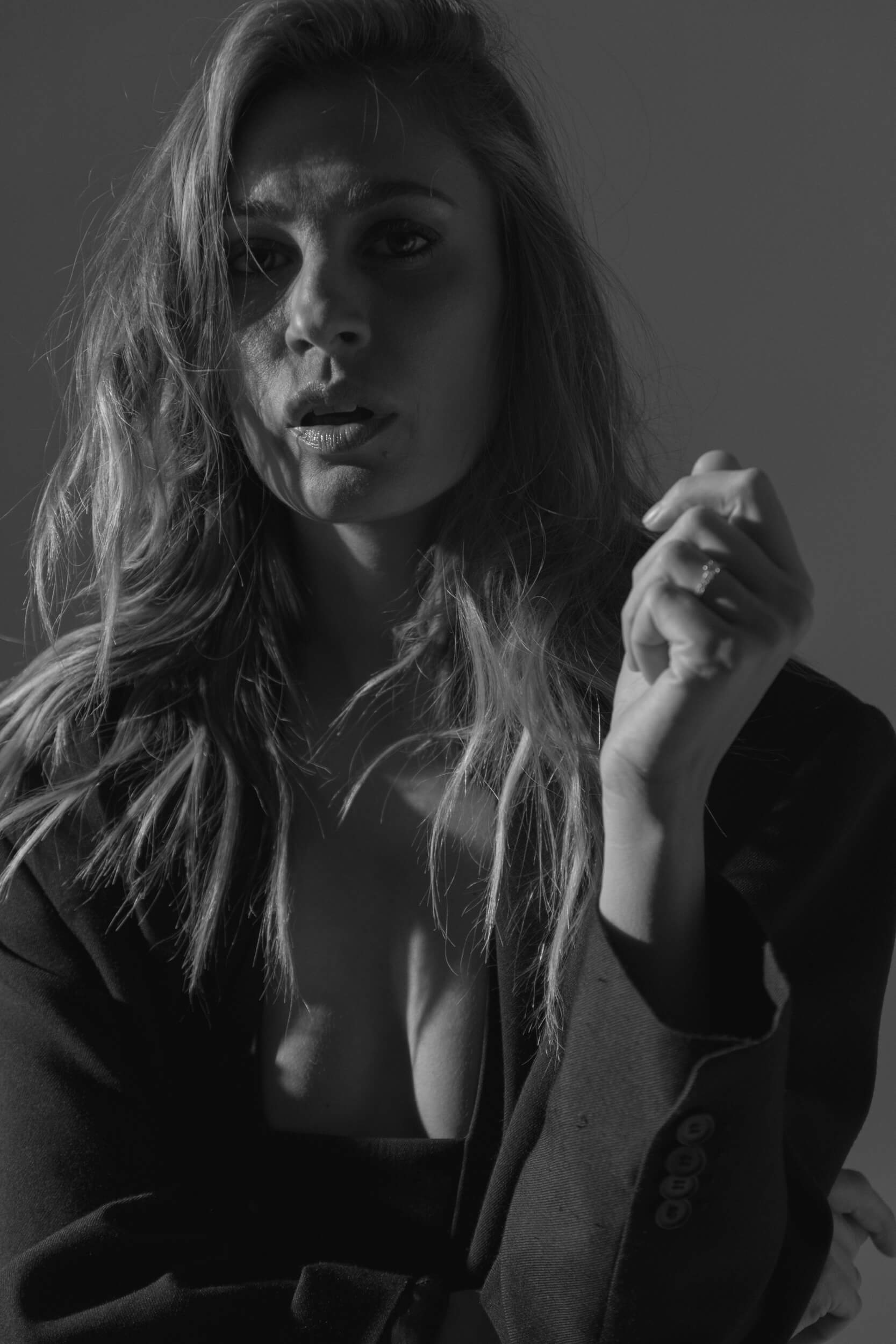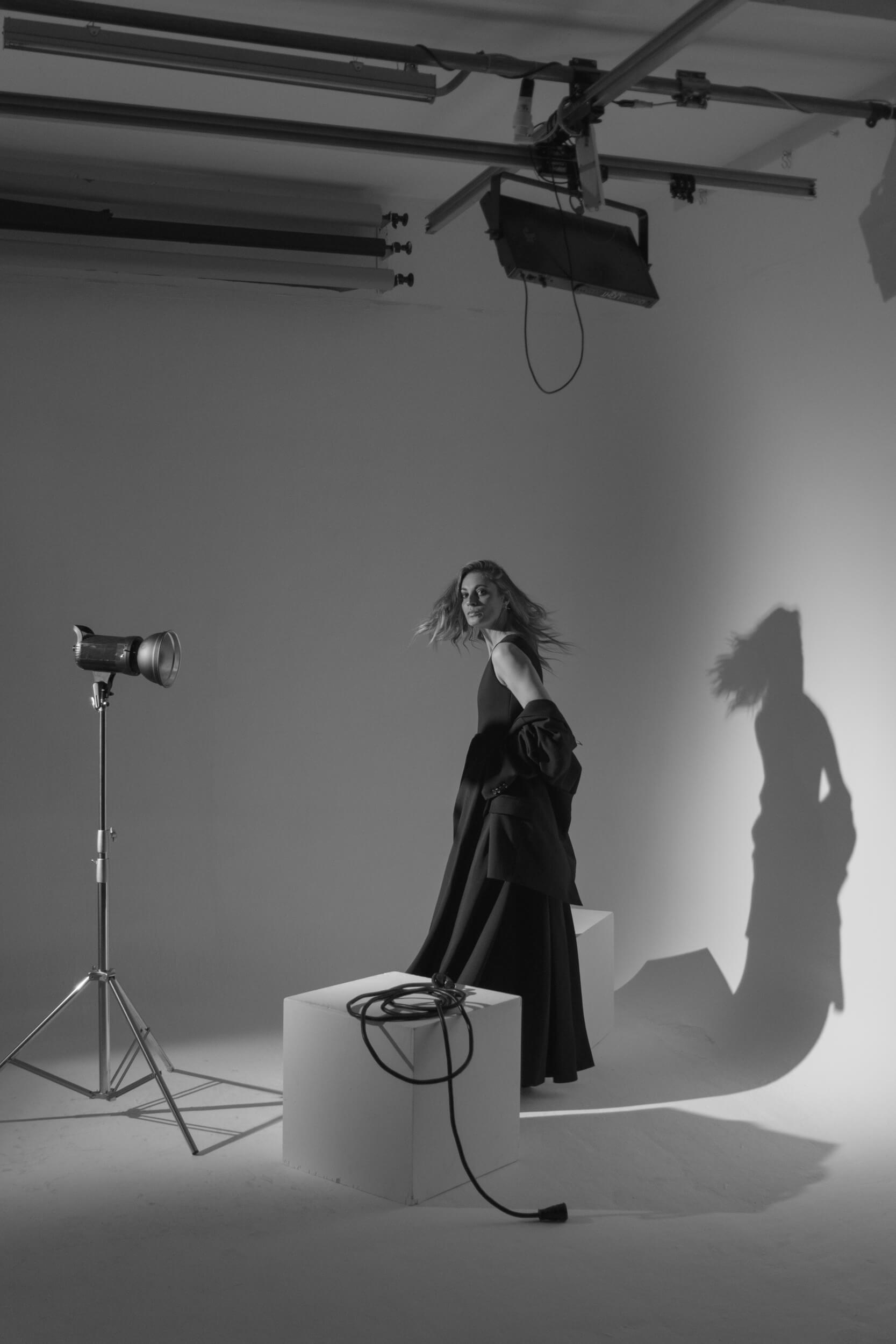 What's your happy place?
My happy place is my family, my partner, my house, where I feel safe, understood, and where I feel 100% myself. I'm happy I have a family and a partner who give me this kind of feelings, this emotional peace of mind because ours is such a complicated and unstable job, so we need to try and find at least in our private life an escape, something that protects us and makes us feel protected.