We always think that love is a journey. Of course, there is a reason why, but loving oneself is also, and above all, a treatment: a way of looking in the mirror and seeing inside oneself, a routine of preparation, a "fuck you" to bigotry, a desire to take care of one's person in its entirety, including that outer shell with which we present ourselves to the world. Stephanie Glitter has turned loving herself every day into a form of art: a model, an icon, a makeup artist, a creative (with a housewife's soul) who in beauty rituals includes those practices of metamorphosis and those memories made to be authentic that make her unique. As if she were her own muse, Stephanie showed us, while preparing for the red carpet, the power of gestures, originality and confidence: after all, everything is possible if you have the right pair of high heels…
How did you first fall in love with the world of beauty?
Harmony and chaos have always seduced me. Beauty for me has always been the perfect means to explore the different shapes of people, an art that can make personalities tangible. Oftentimes, when we talk about beauty, we superficially think of a routing that aims at making you more "pleasant". But what is beauty if not a feeling as delicate as it is subjective? What fascinates me most about cosmetics is the infinite combination of results it can lead to, with one product rather than another, in order to best interpret that precise moment that we want to express. 
What was the first product you developed an "obsession" for?
Its gestures, its smell, this vaporized spray that freezes the strands of hair: undoubtedly the hairspray. I was in love with this huge tin can, like the one used to color the graffiti I had once seen used to draw on the walls. This instead made the grandmother's hairstyle of her friends look frozen in time and space.
A spray of hairspray before going out is equivalent to Chanel number 5 before going to sleep.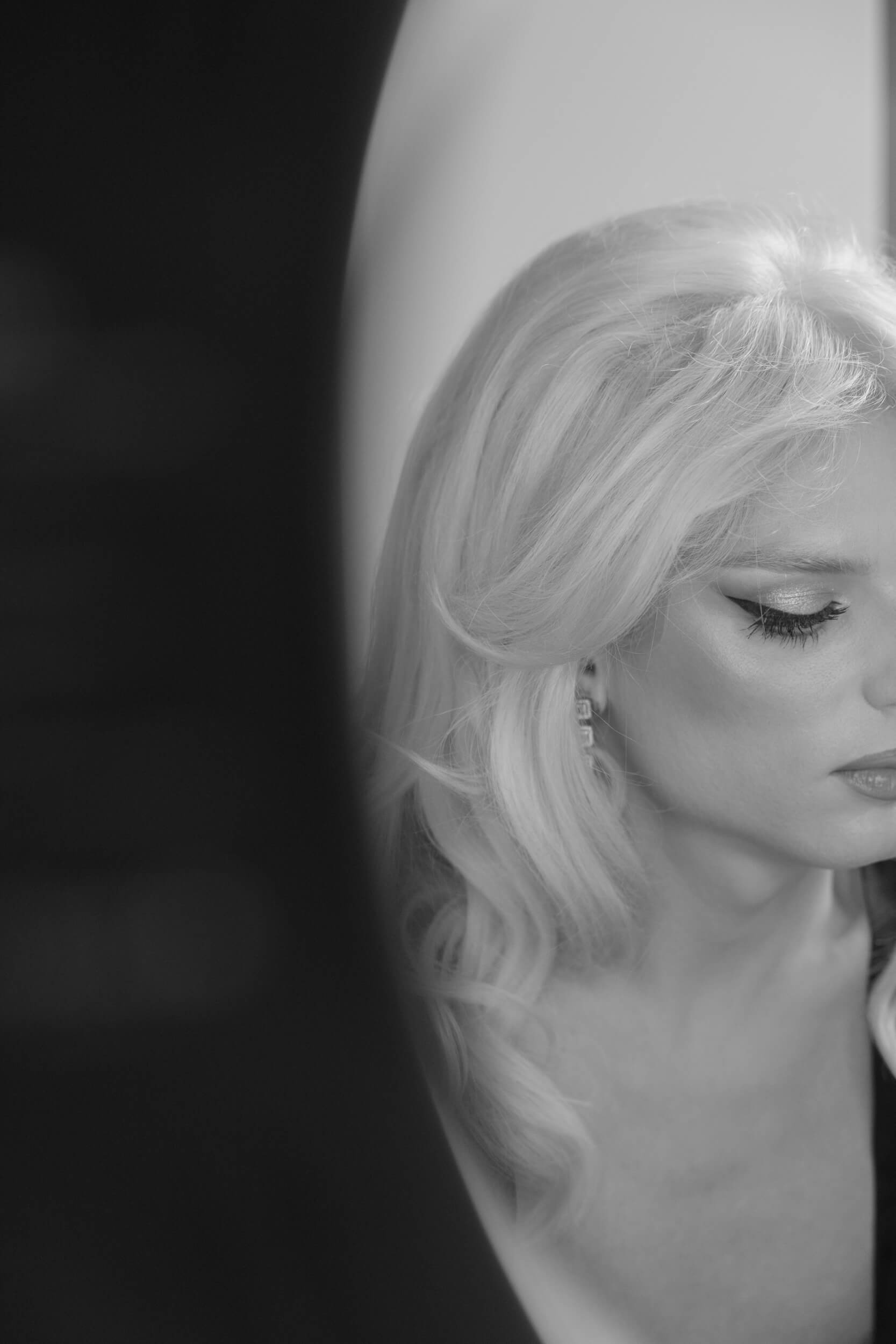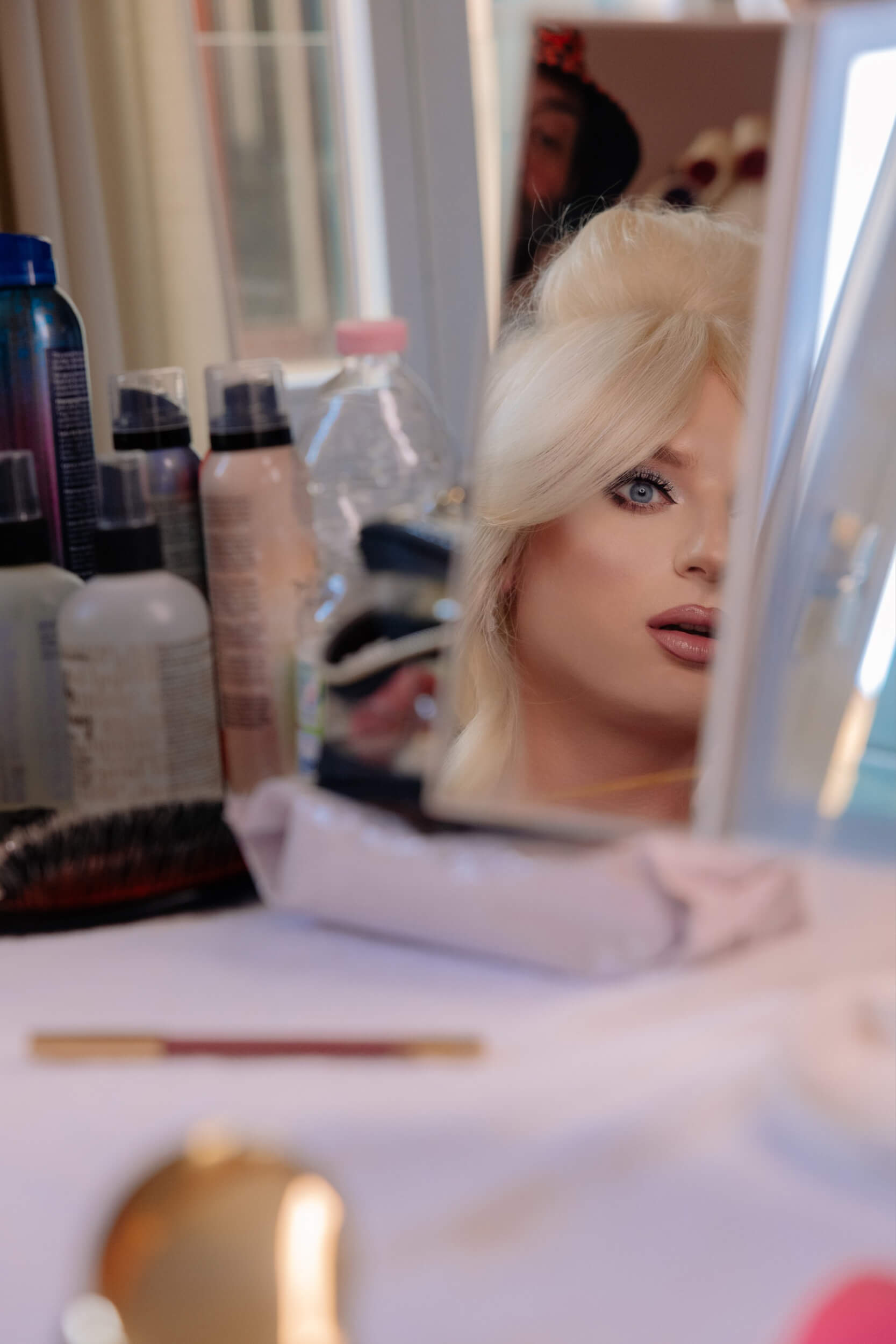 "But what is beauty if not a feeling as delicate as it is subjective?"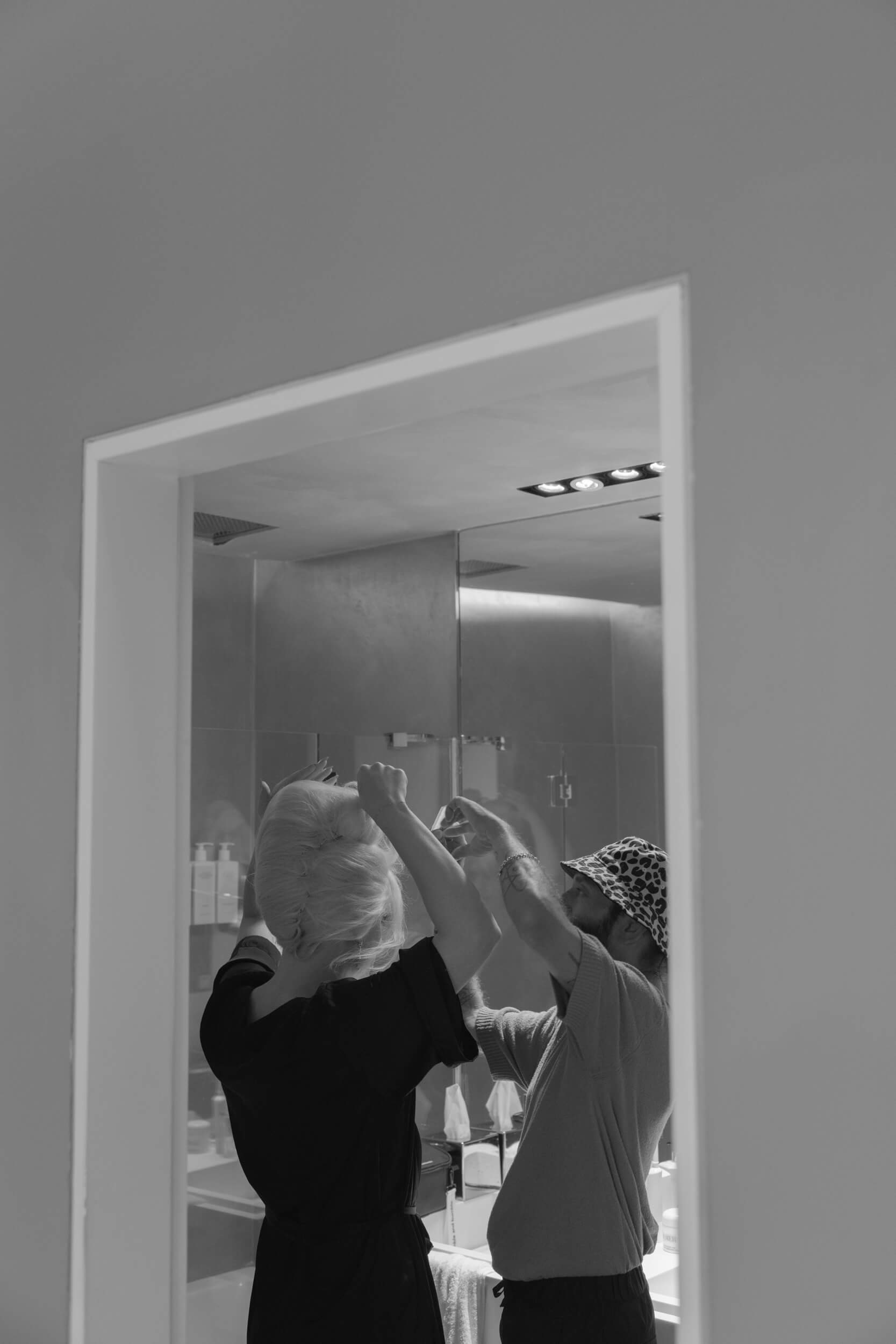 Every shot you share is thought out down to the smallest detail. What weight does art have in your life? How does it also help you to express yourself through social media?
Fashion has always been one of the arts that fascinated me the most, in terms of garments, but above all the looks. I talk about everything, clothes, accessories, jewelry, shoes, makeup and hair. The latter are my real obsession. I have been working in fashion shows for many years, following models, singers, actresses and at the same time I felt the need to explore a different aesthetic from the one I was proposing on set. So, I said to myself, "Why not make it about you?". Documenting and sharing that underground perspective meant giving voice to a reality unknown to many.
More than posts, I like to call them postcards, my photos on social media, they are all the results of the ravings that I indulge in.
Wearing Vivianne Westwood's elevated platforms on the subway in NY, why not? With a three-layered tangerine wig at Sanremo, why not? I love being out of place, or rather, I love being dichotomous, the breaking element in a "normal" circumstance. I'd rather be vulgar than banal.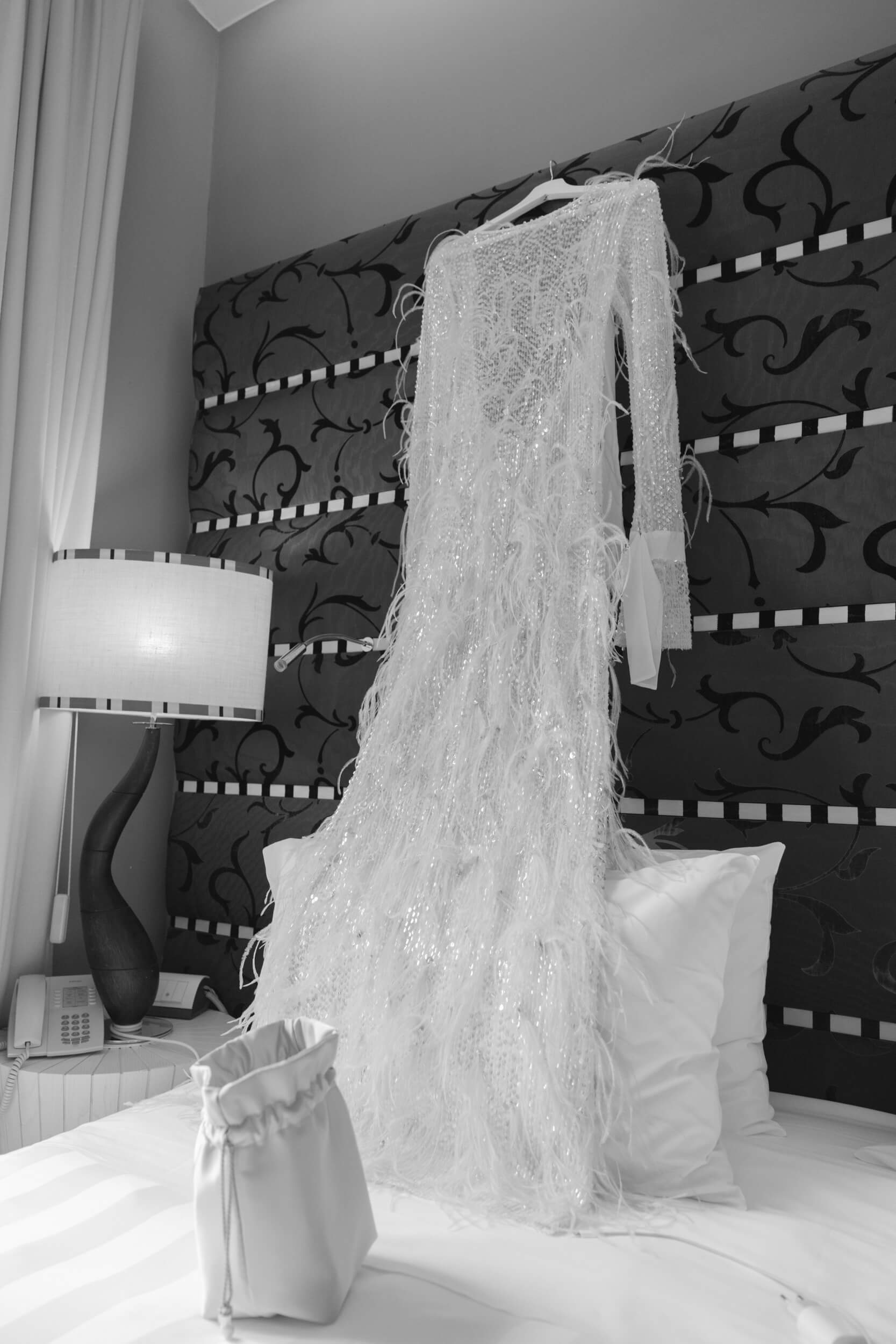 "I'd rather be vulgar than banal."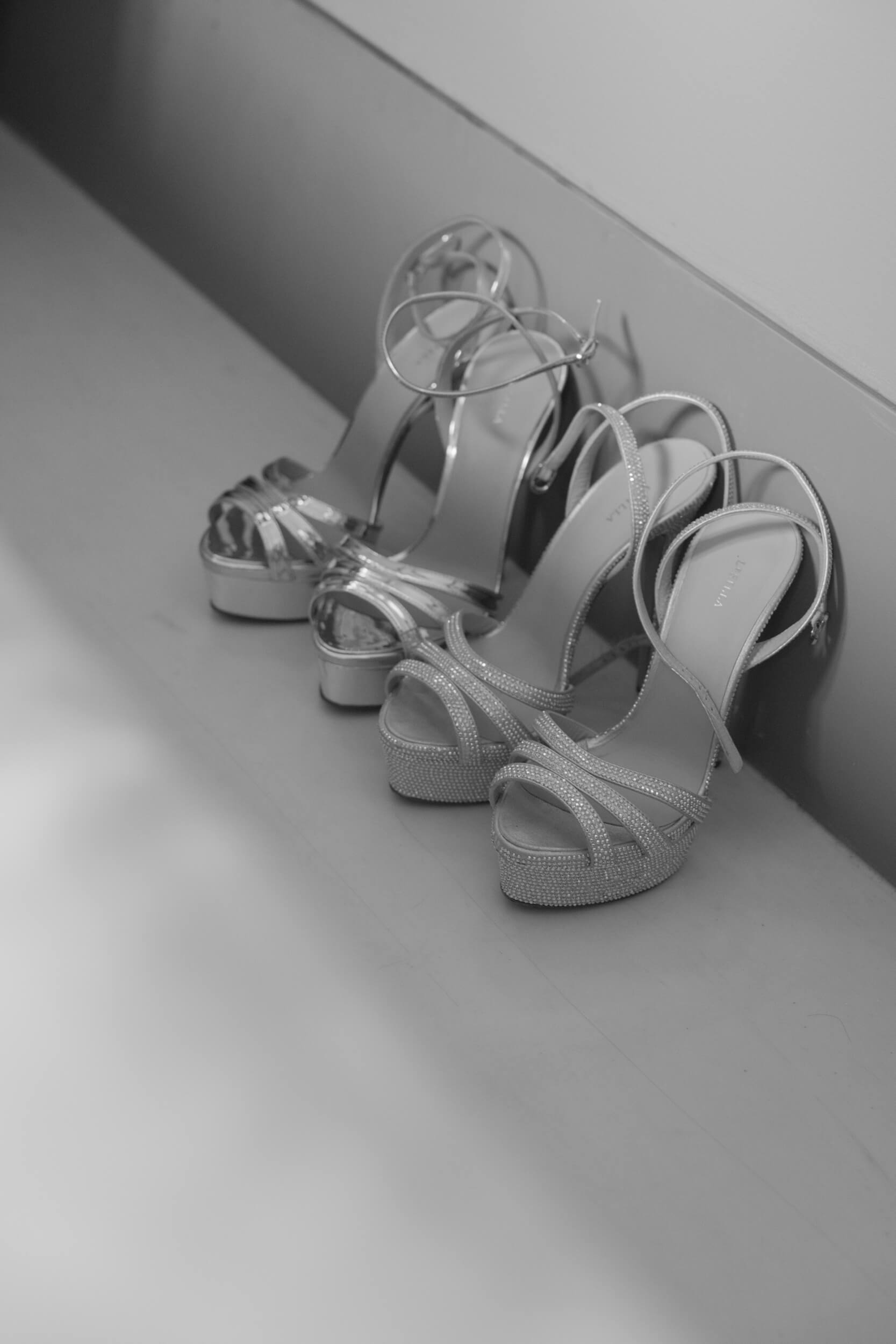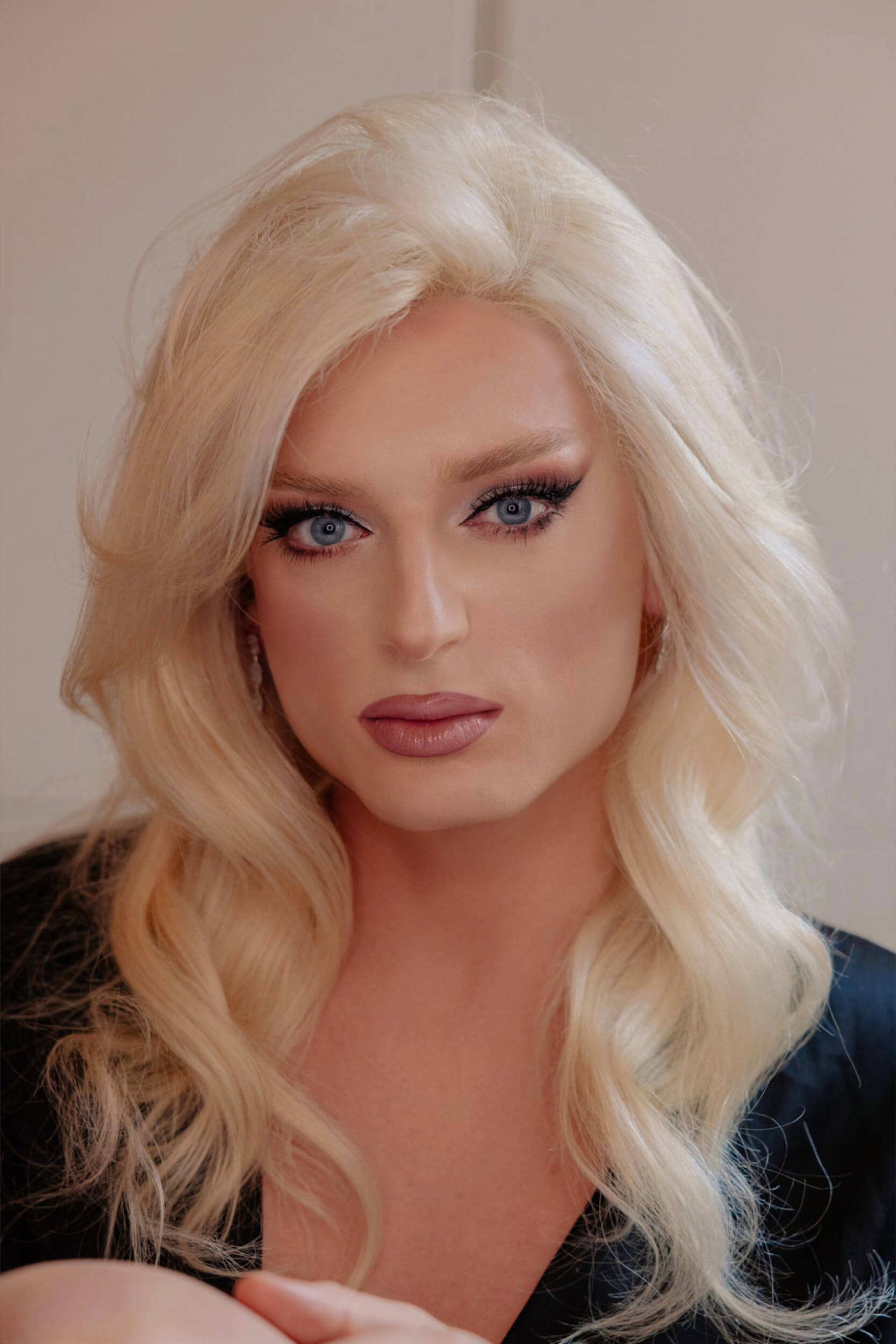 What are your 5 beauty must haves and why?
Cream, face, body, hair: hydration is everything. Drinking water and keeping it in your body is the real beauty secret to keep us young. I also love margaritas but I don't think they make tequila-based balms yet, I sure would be beautiful and relaxed with them, too.
Foundation: there's nothing better than a nice filter between you and the others. By others I mean all those people who greet you enthusiastically and in the meantime hope that you fall down a flight of stairs but you always keep smiling and with your perfect and luminous complexion you wink.
Texture spray: texture is very important, it's the finish that gives you character. Matte or glossy, flaffy or greasy, it depends on your mood. A subtle and sophisticated touch for a few connoisseurs.
Extensions: clip-in, sewn-in, fake fringes, wigs, buns, ponytails, curly, smooth, wavy, waves, scaled, even, braids. Playing with hair is everything.
Glue: last but not least, my best friend. In any size, even the portable one to put in a clutch bag. For false eyelashes, for false nails. Once, at a friend's house, I broke a candle crossing the corridor with my feathered sleeve which, getting entangled, caused damage. I skillfully reassembled the broken pieces of the ceramic cap with my trusty pocket ally. No one has ever noticed my little onychotechic bricolage.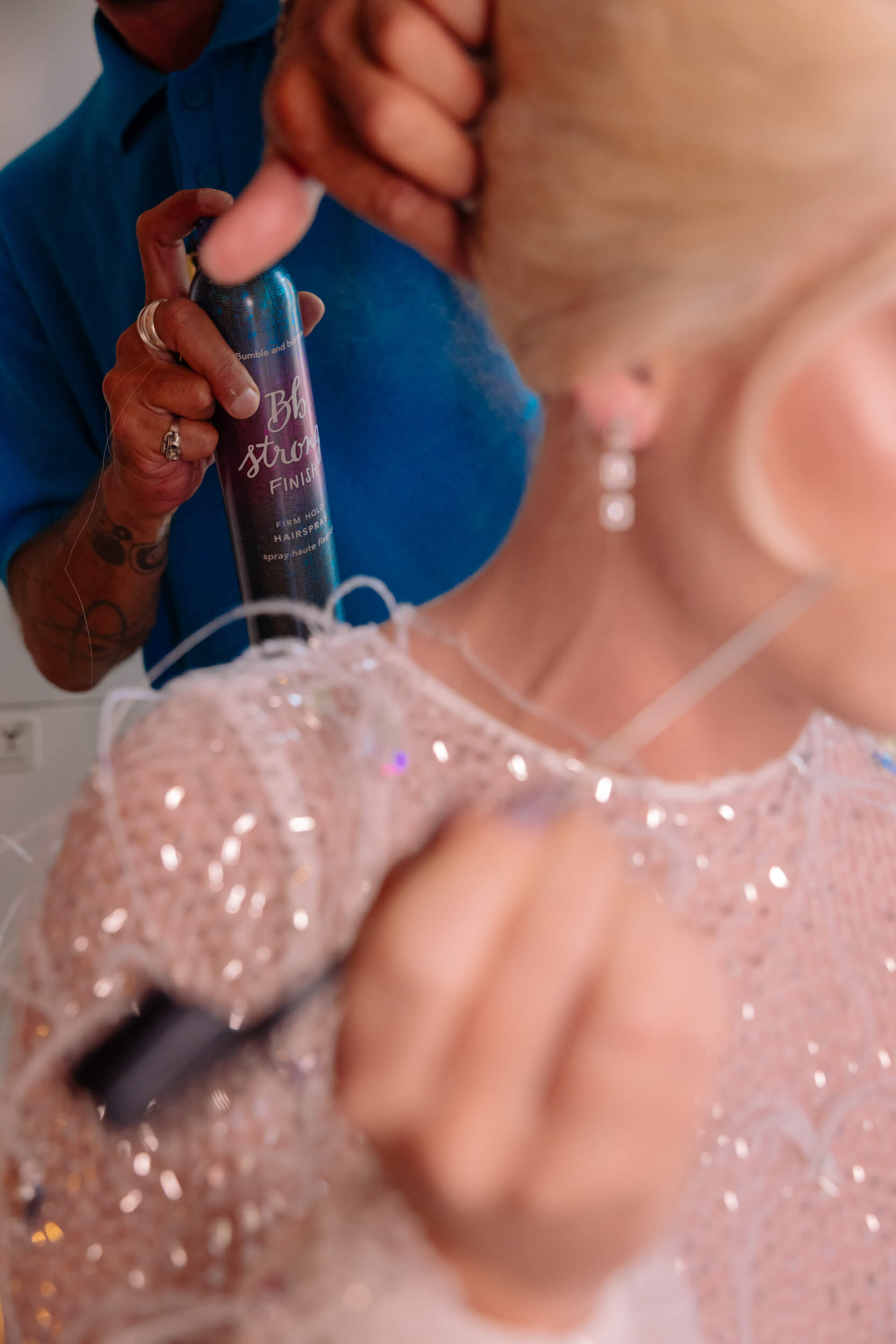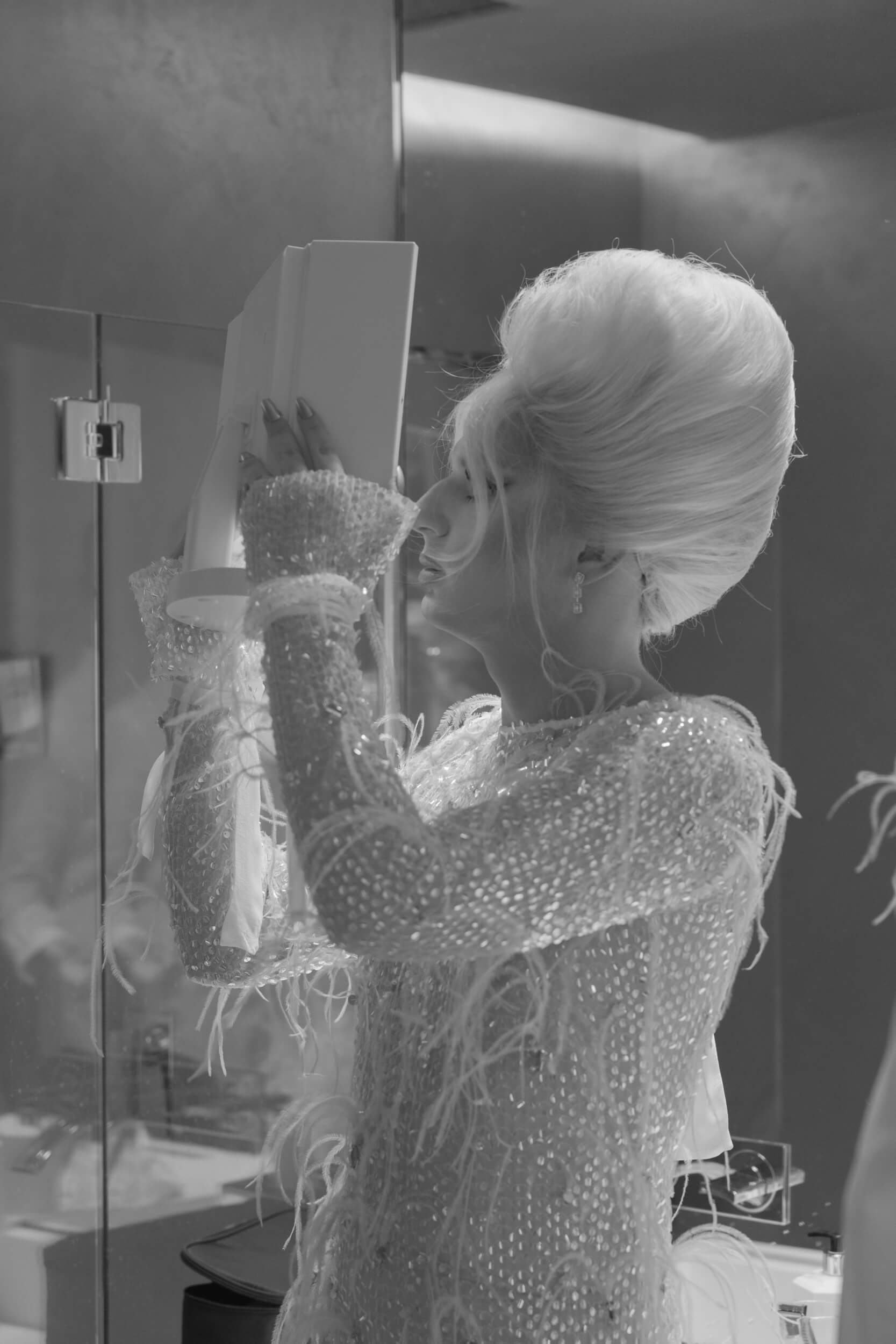 When do you feel most creative?
Many people think that taking photos or recording videos is a real hoot. It's a fun activity for sure, but it's also intense. Deep down I am a real housewife, I love shopping, cooking, washing windows, doing the laundry and chatting with the concierge, and it is right there, while I am slicing tomatoes, that I surprise myself with genius ideas.
Traveling a lot and being always out and about, I've become an anthropological spectator of random habits and customs, I love observing people in their ambitions and when something captures me, I photograph it with my mind. My creative process happens exactly like this, suddenly, I drop everything and run home, I open the make-up closet, I take clothes, shoes, I do some experiments, with wigs scattered everywhere to see which shade of blonde works best on me, and in the meantime, I watch a film, listen to music, paint and get inspired. I'm crazy.
What beauty products can we find in your bag?
Lipgloss and nail glue.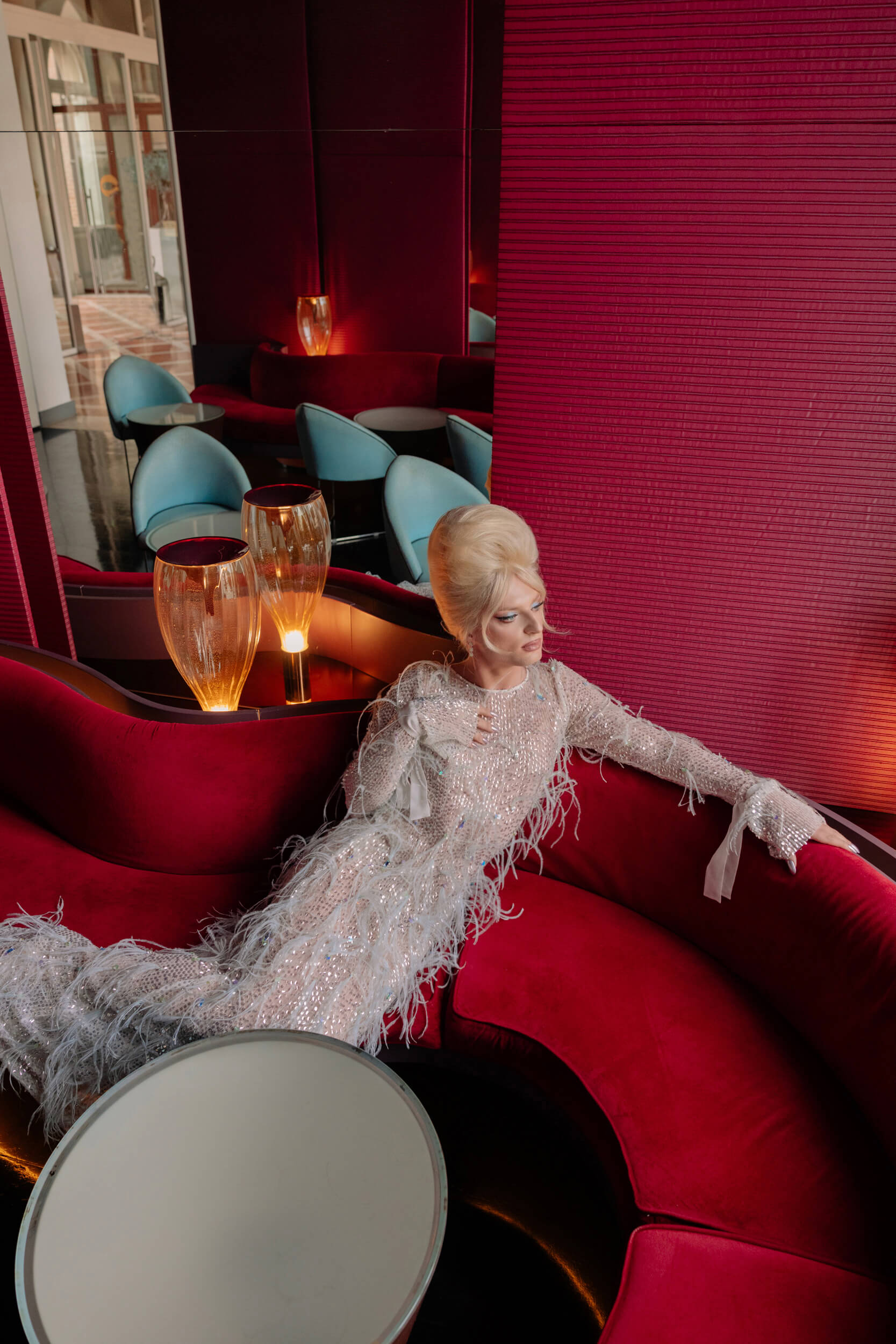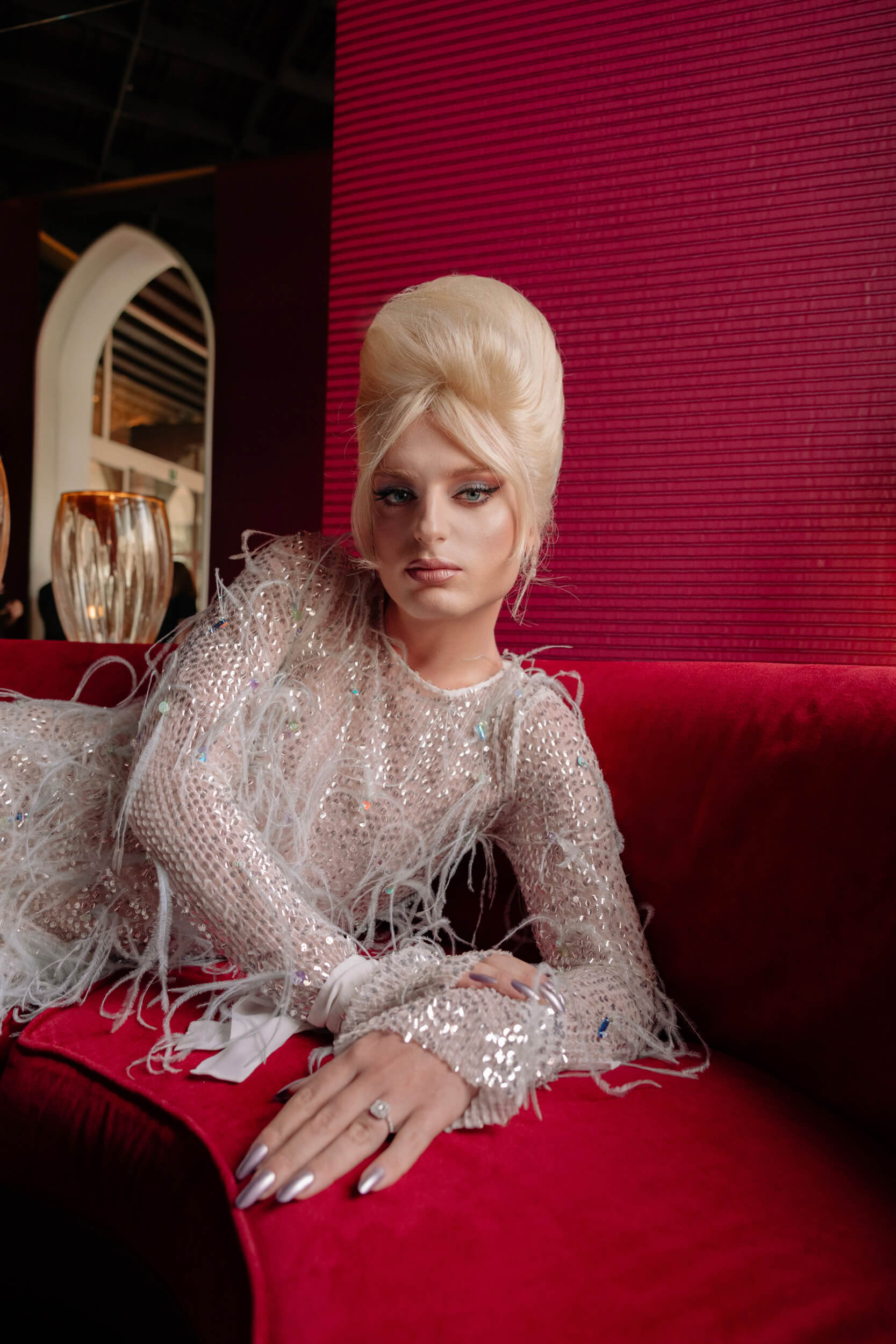 "

I love observing people in their ambitions and when something captures me."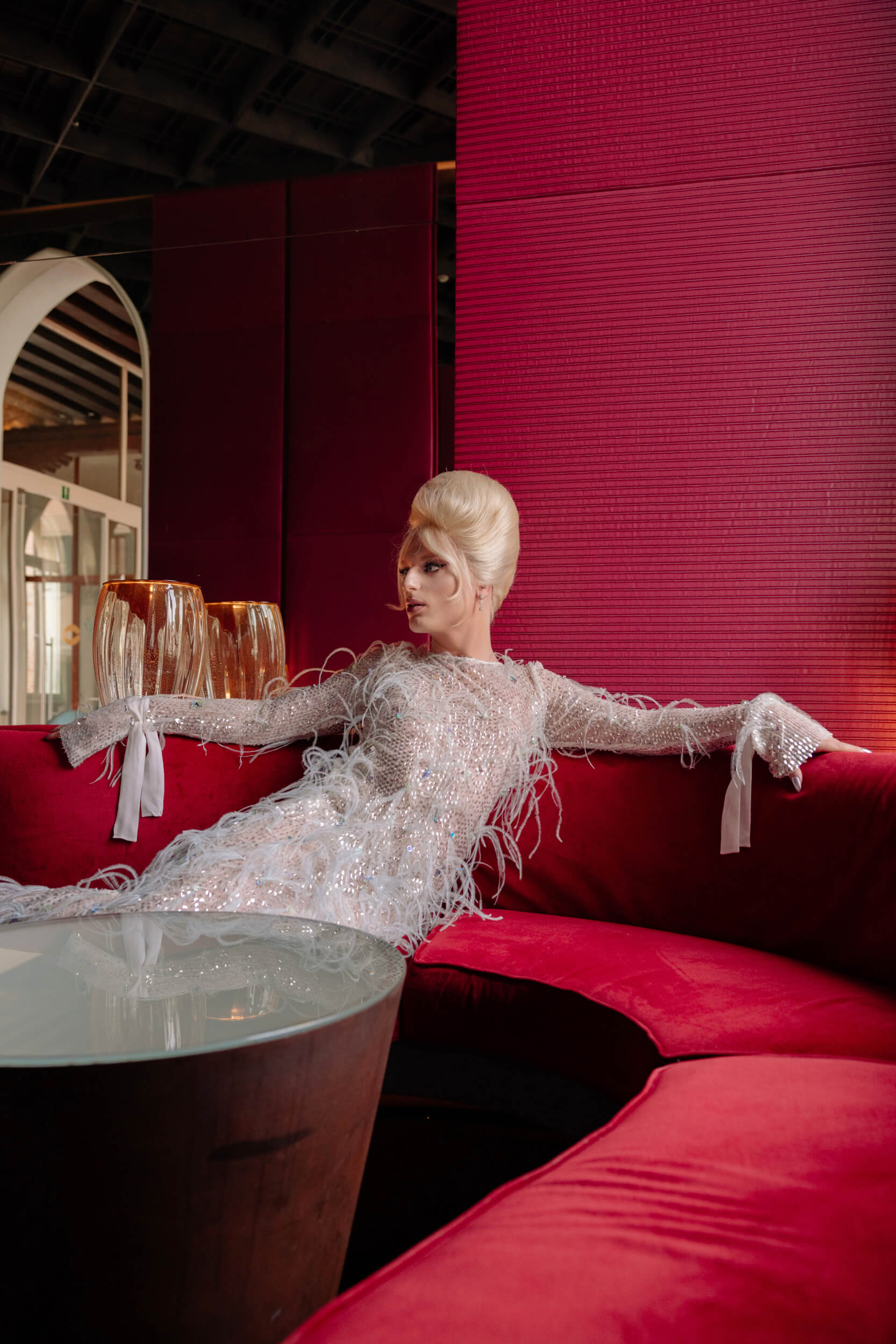 The world of beauty is also a way to deeply take care of yourself: to live a little more in the present through a daily or special routine. What is your special routine, when you feel the need to take care of yourself?
I find that looking in front of the mirror even just 5 minutes a day is a rare luxury and a precious pampering that we give ourselves. Taking a daily look at your changes and accepting them is a good compromise we make with ourselves. My metamorphosis displaces me every time, but beyond the transformation that requires hours and hours of preparations and tricks, I love saving some time for myself in the evening for an excellent skincare.
On this note, tet's talk about makeup but also about skincare: what's your current skincare routine?
Here it is: lots of steps, lots of products. Cleansing, exfoliation, peeling, serums, sprays, masks, moisturizers, eye patches. Daily basis. Ah and an acoustic version of samba as a soundtrack can never be missing. My real guilty pleasure? My exceptional make-up artists: Dr. Valentina Finotti and celebrity facialist Alessandra Ricchizzi.
What does it mean for you to feel comfortable in your own skin?
It's a condition of remarkable comfort. Scientifically called the integumentary system, skin, nails and hair are our surface, our envelope. I've learned to love it deeply over the years, it's an extraordinary mechanism that protects and represents us. 
What do you think is the power of music? And the power of makeup? Do you think these two worlds can connect?
Music is my guiding spirit, the wind that drags me to hidden corners of my persona. Make-up, on the other hand, is a tangible material that somehow interprets me. In recent years I have released a few songs, "Preziosa" my latest single, is exactly a "bignami" of these two worlds. I felt the need to tell a parenthesis of my life through several dimensions, the toxic side of a romantic relationship, where to protect yourself you need to convince yourself and rediscover self-love. You have to find the courage to wake up and prevail when someone drags you down into doubts, paranoia and prickly moods. Feeling like shit isn't glamorous. I define myself as a club minstrel, where through sound I can bring my audience into my imagination.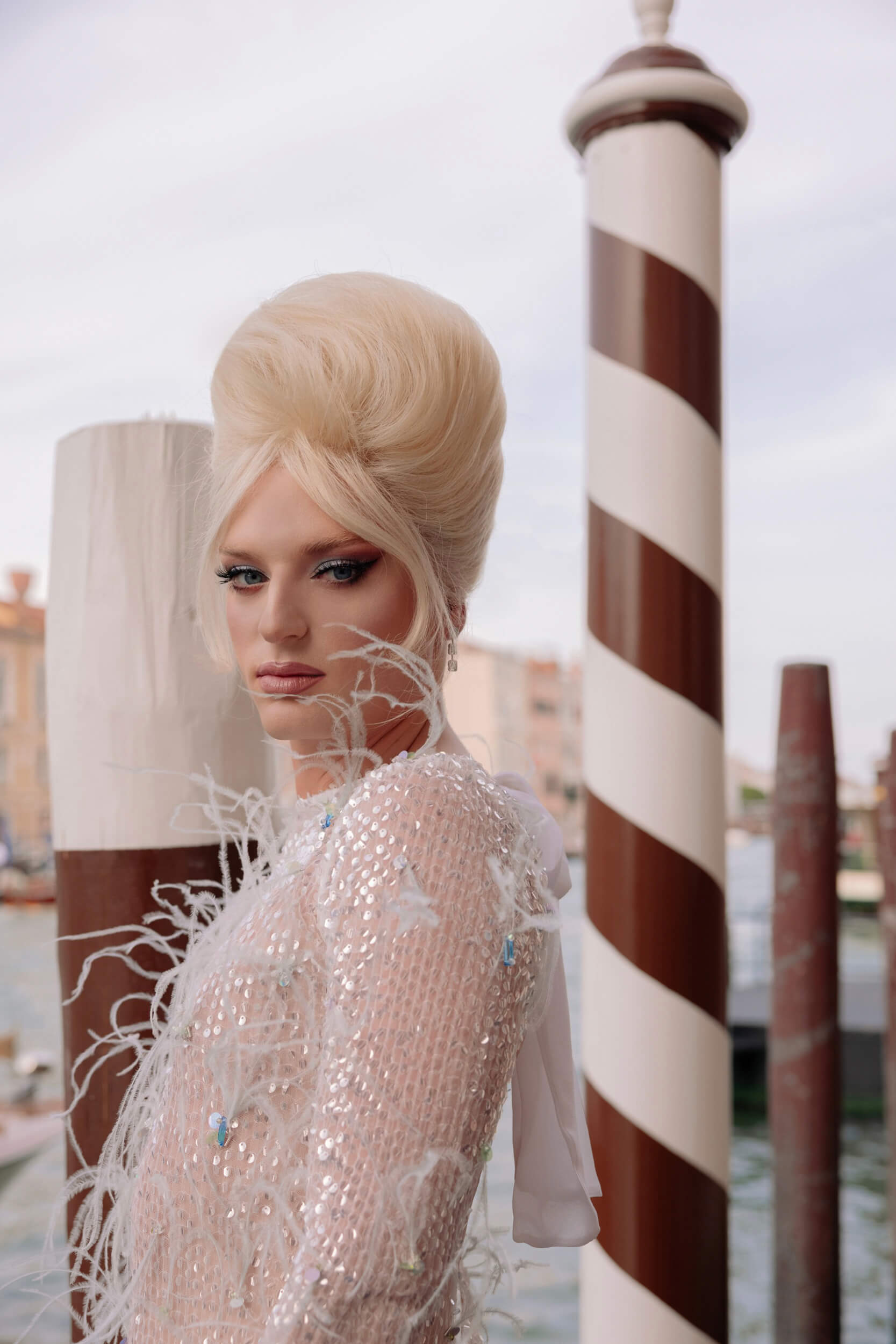 "

Taking a daily look at your changes and accepting them is a good compromise we make with ourselves."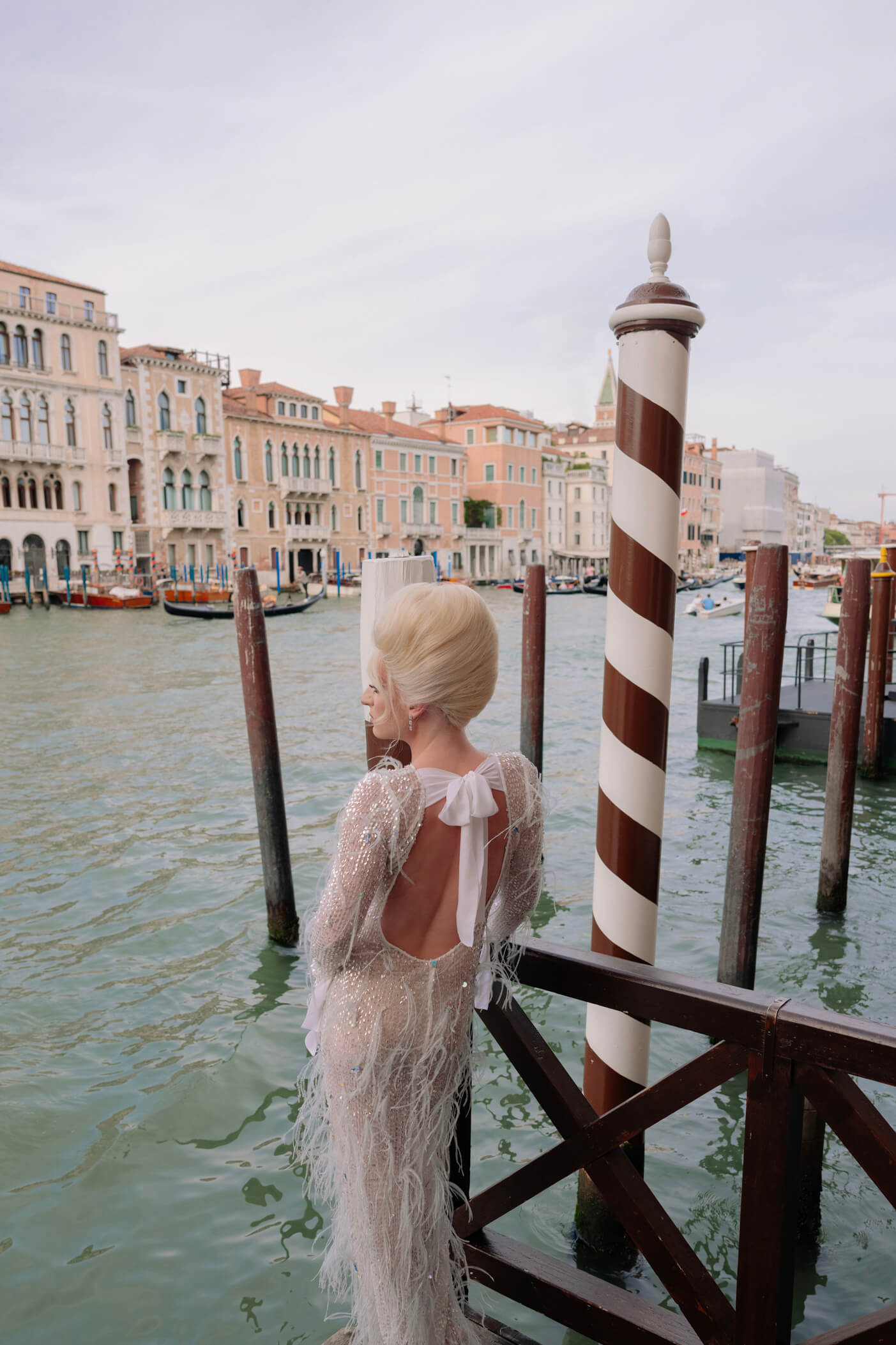 What makes you feel more confident about yourself?
High heels, that feeling of excruciating back pain and foot cramps make me feel strong, upright, present, proud. The more beautiful and uncomfortable the shoes are, the more they give me the idea of being unstoppable. We can call it a super power that you can buy from Miu Miu. 
What is it that pisses you off the most?
I hardly get angry, but I won't hide that stupidity makes me very nervous. I'm not talking about simplicity or unawareness because I can sympathize with these. I like innocence. I find the idea that social dogmas are taken as such without too many questions and produce hatred and discrimination repulsive.
What is the bravest thing you have ever done?
In high school I was a student body president, and one day I thought well of showing up with a blue and electric suit with matching open toes. "Faggot" was a nickname I had been called with too often, the time had come to elaborate it and deprive it of its meaning. As I said, heels do magic.
What was the best fuck you in your life?
This one precisely. A huge slap to prejudice and involution.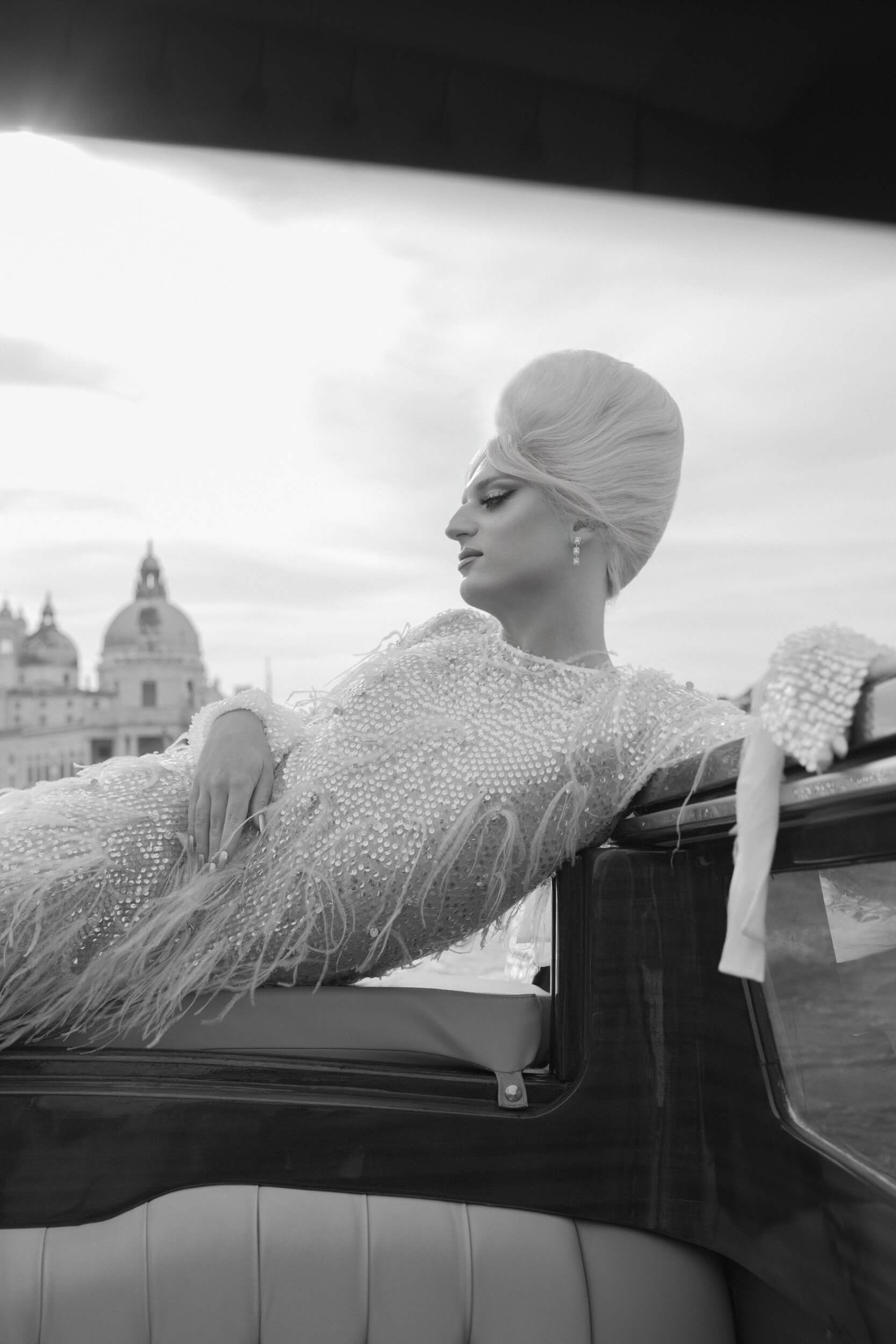 "

I find the idea that social dogmas are taken as such without too many questions and produce hatred and discrimination repulsive."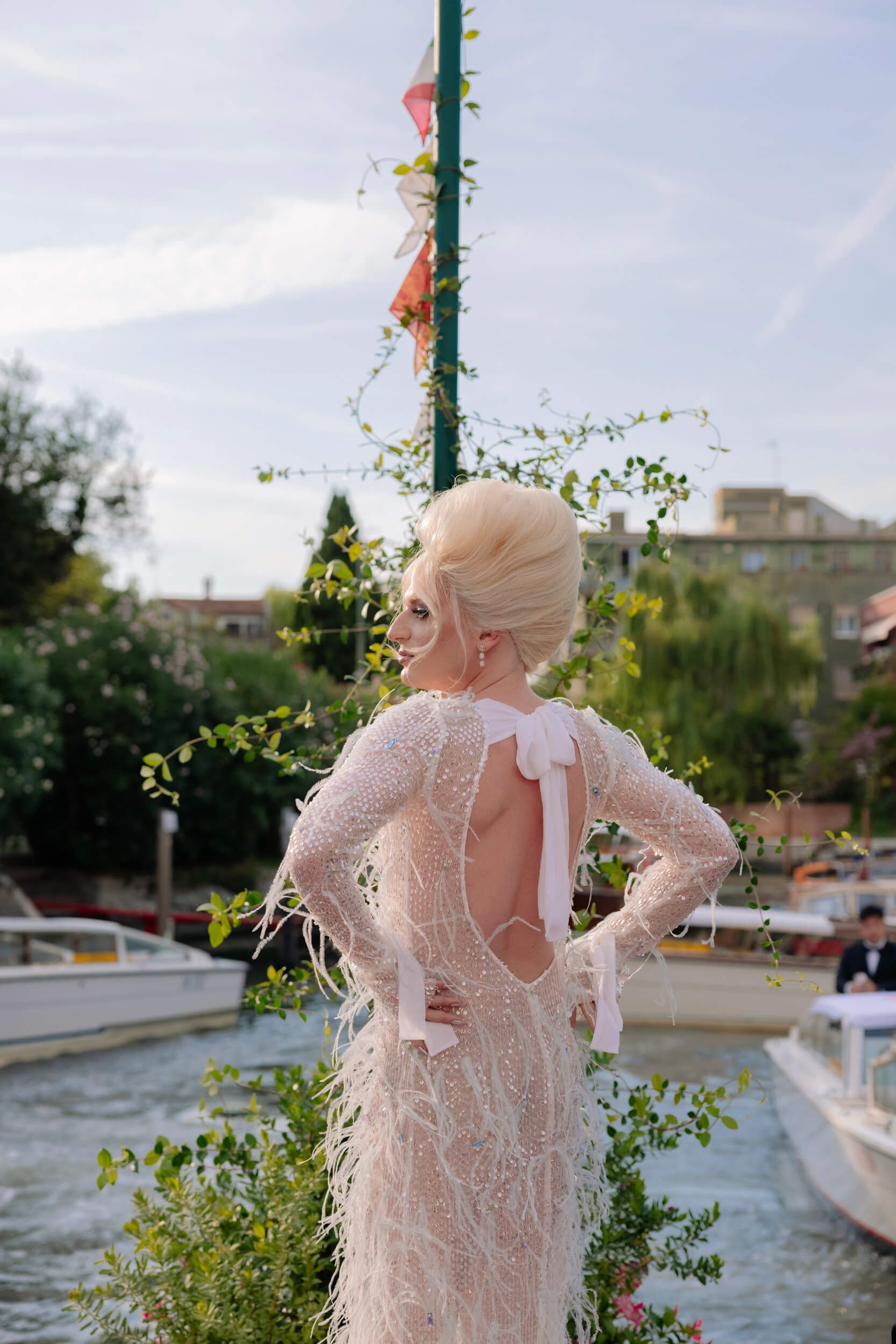 What is your body for you?
My body is my temple. I embrace the Ayurvedic philosophy, everything is made up of choices and compromises. Balancing is a core practice for me. A little of this and a little of that, none of that one. My body makes my existence concrete, it has accompanied me up to now in various forms and who knows how many adventures it will take me through. I do a good maintenance, some vouchers, let's say that it doesn't like the heels I wear, it rebels giving me crazy pains, as if piranhas were biting me. To repay my debt, I often give it fabulous pedicures.
When do you feel safest?
I have an incredible bed, linen sheets, a Sri Lankan silk fringed blanket, orthopedic pillows galore. I feel protected by them. Oh my, how relaxing! 
What is "home" for you?
My loved ones, wherever I am, their smile makes me feel at home. I learned to select and cultivate a few but essential relationships for my emotional ecosystem. A very accurate circle of crazy people. But at this point you must have understood that I'm a bit crazy. But that's a gift that I protect and cherish carefully.