When you plan an interview and photoshoot you never really know what to expect until the interviewee shows on set. With Sofia Vassilieva we were simply blown away by her energy, warmth and kindness. And we truly had fun…almost too much as we were about to wrap everything up a bit too late!
We chatted about her new Hulu TV Series "Looking For Alaska" based on John Green's novel of the same name, an adaptation that took 15 years to get made, that simply needed the perfect ensemble of people to reach the screen.
Sofia plays Lara, a character that just like Sofia, comes from an immigrant family that feels the "honor and responsibility" towards who came before to allow them to have the life they have now.
Sofia's guilty pleasure film is definitely one we can agree upon, and the superpower she wishes she had, and that she actually already has, in part, is one that everybody can relate to!
And we can't wait to see her in the upcoming film "The Little Things" alongside Jared Leto, Denzel Washington and Rami Malek.
This is Sofia Vassilieva!
When did you realized: "Yes, I want to become an actress?"
I was filming the Eloise Films, back in the early 2000s with Julie Andrews and I simply didn't want to go home. All I wanted to do was stay on set and keep working, if I was wrapped for the day I would refuse and stay until the scene was done and everybody had their coverage shot. I even got upset once because I only worked 6 ½ hours instead of the allowed 9 ½ hours. So rather than "Yes, I want to become an actress" it more "Oh, it's this, this I LOVE. "
About "Looking For Alaska," what made you say yes to the project and what was your first reaction to it?
I said yes, because it's a fantastic project to be a part of – it's a beloved John Green story in the hands of Josh Schwartz and Stephanie Savage, all prolific storytellers in the young adult genre. My first reaction was absolute devastation – the story is so heartbreaking and so honest. I was also reading to examine the character of Lara –the strength she has in light of Miles' behavior, the dignity with which she carries herself and the few but immensely poignant moments where she does speak what she really feels were like doses of remedy to me in the story. Lara is constantly bubbling but seldom feels safe or finds it necessary to speak what she feels.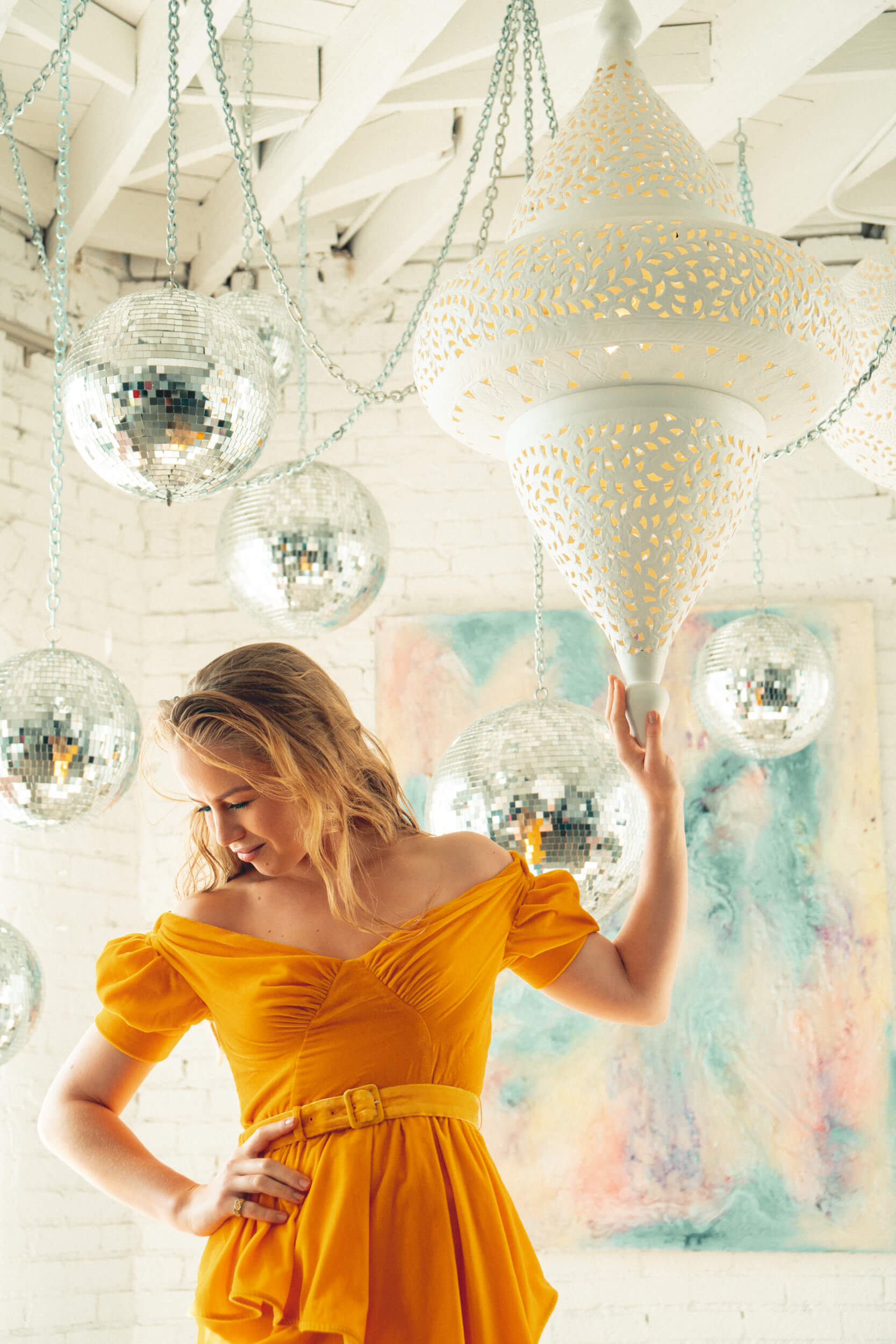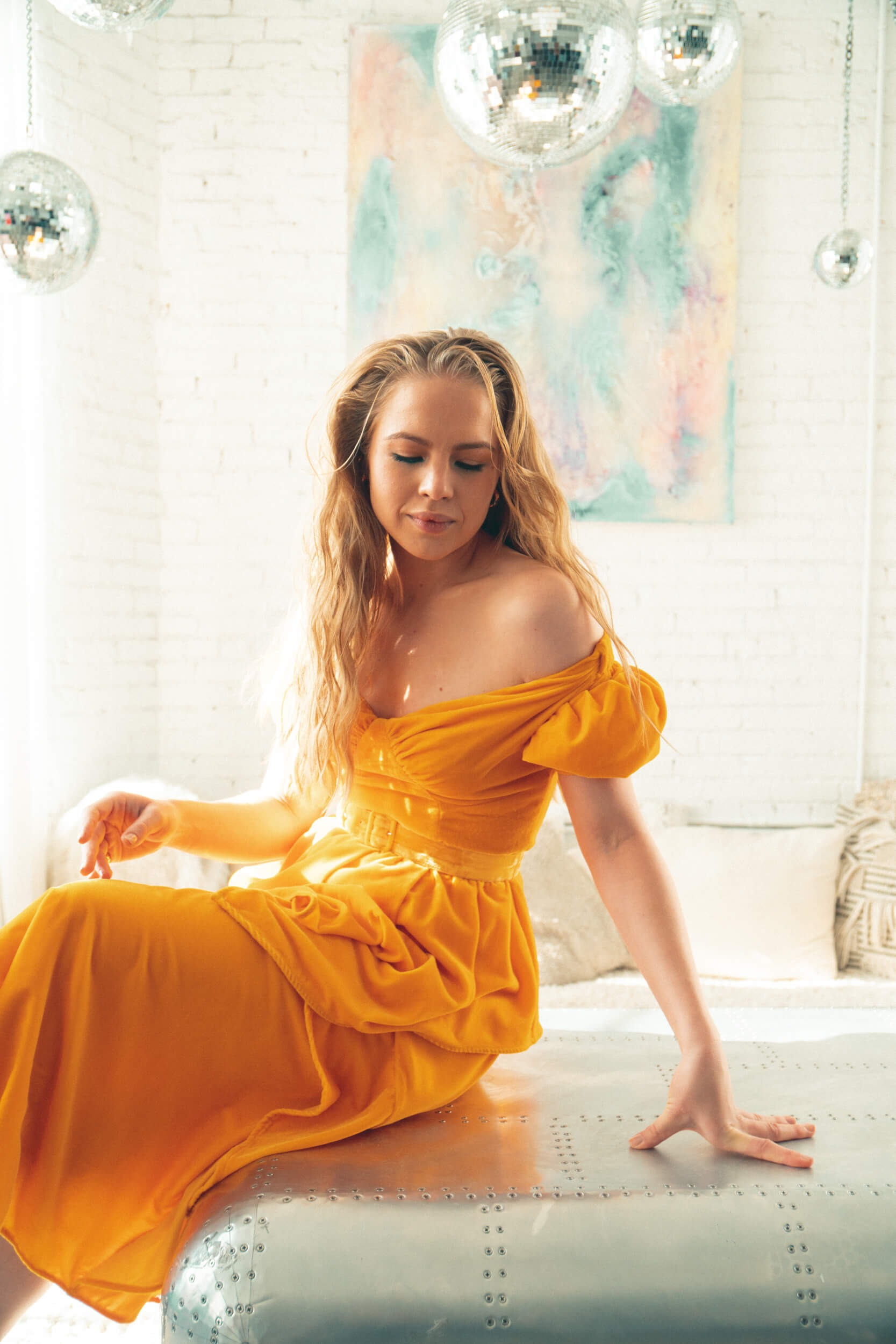 "…rather than 'Yes, I want to become an actress' it more 'Oh, it's this, this I LOVE.'"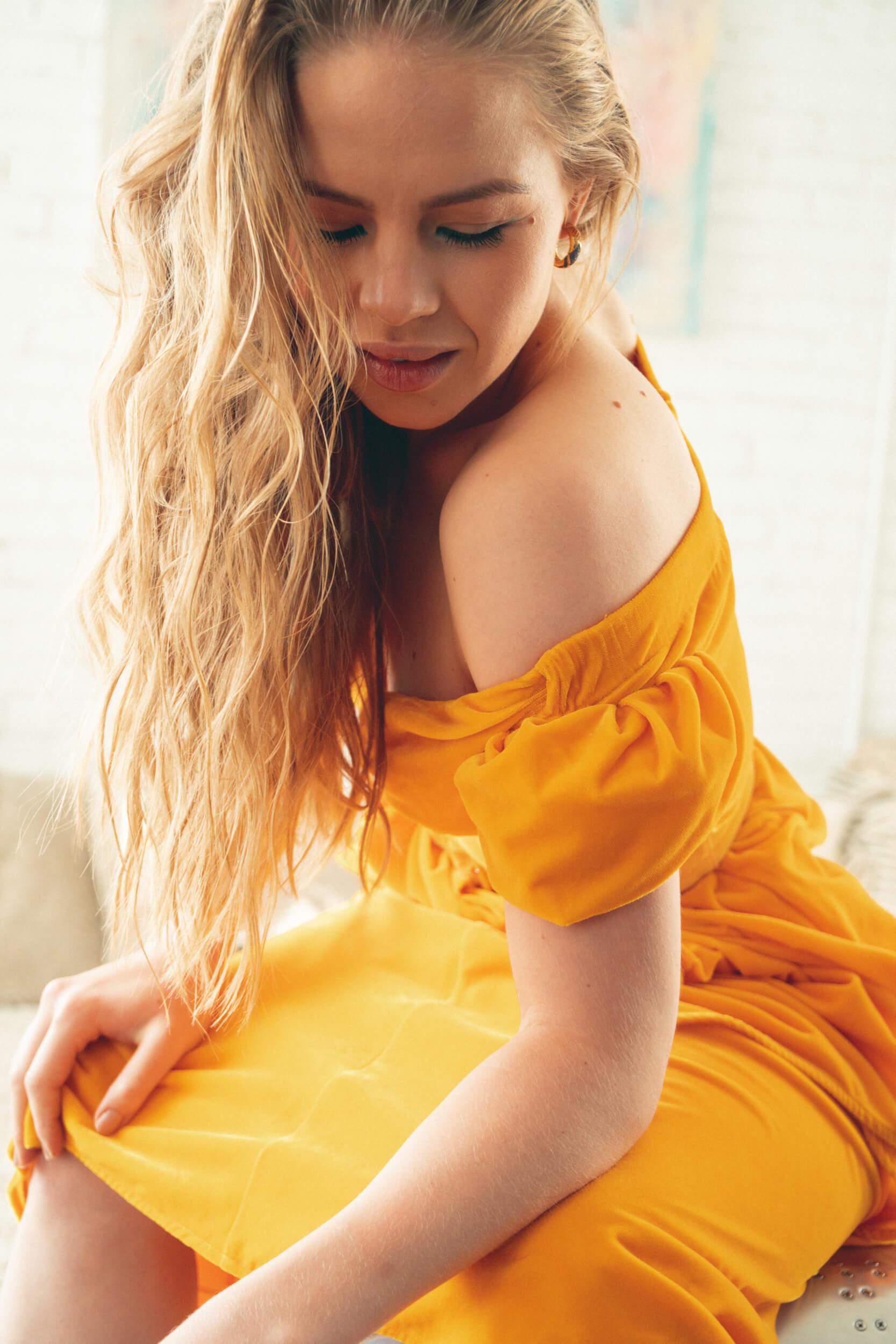 How did you prepare for the role of Lara? Did you take inspiration from your experience in high school as well?
With Lara much of the preparation was in working on her accent, which in turn let me delve into her home life, understanding her transition from Romania to America – what her life looked like versus what it looks like now, and how the experience has shaped her.
My high school experience was different than most, I grew up working and much of my schooling was on set. However, this made me an outsider whenever I was at school, a feeling to which at some point in life most of us can relate. It's that feeling of being left out or unseen. Lara is very much an outsider at Culver Creek being both new to the school and new to this country. I suppose the heart of the feeling is the same – feeling outcast and alone.
How was the mood on set? Did you have the chance to meet John Green?
The mood very much reflected the nature of the episode. In earlier episodes the mood was very jovial – much laughter, fun and friendship. As we got further into production and the episodes started to center around the tragedy of the story and the mood became much quieter – we really just focused on telling the story as best we could.
John Green came to visit a number of times – it was always so special to have him on set. When I first met John, it was really like there was a bit of magic in the air. Before meeting him there was this part of Lara, her never faltering love for Miles, that ever so slightly evaded me, but after meeting John something settled and Lara's love for Miles, as a tender and smart young man, made sense to me or at least I was able to surrendered to it.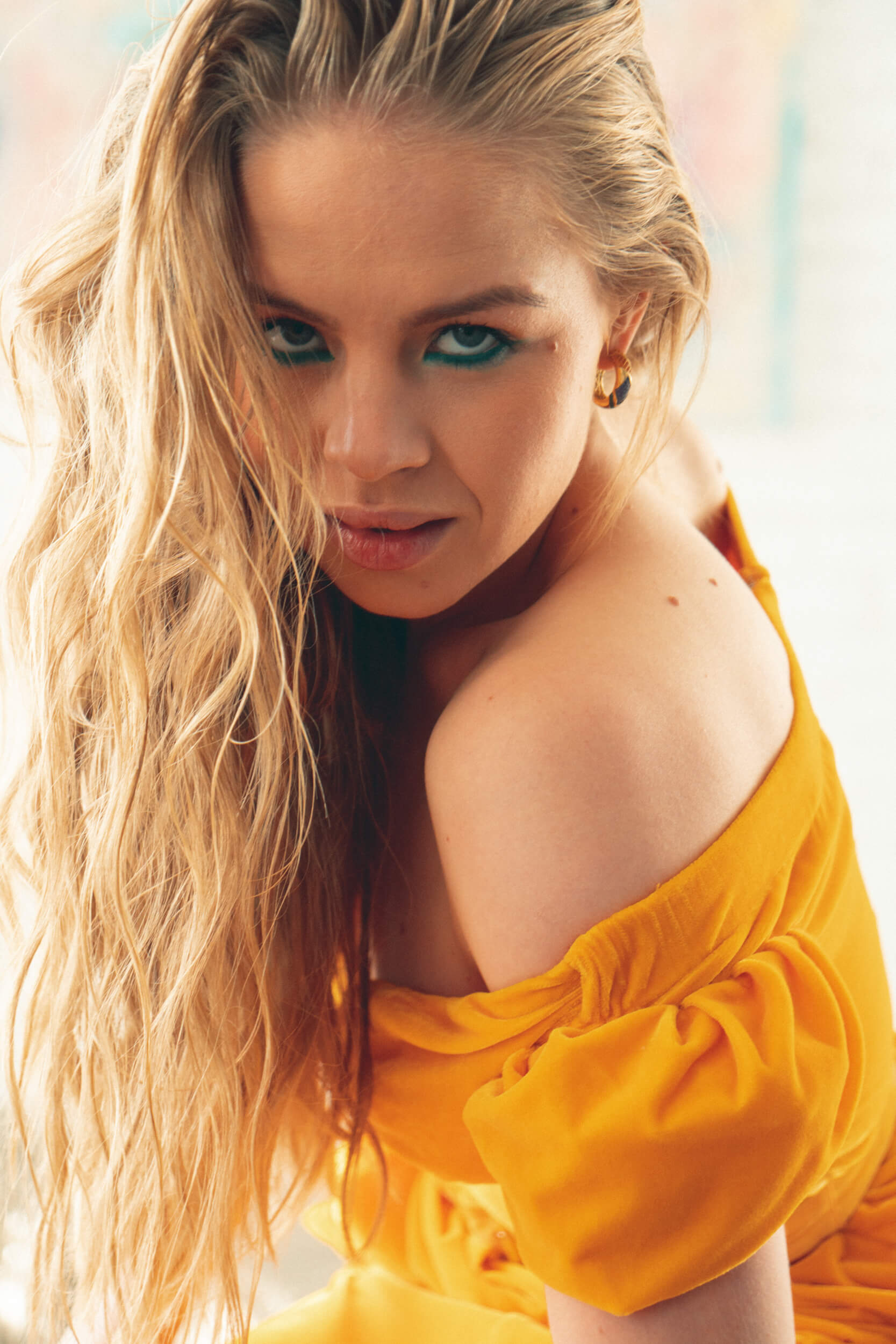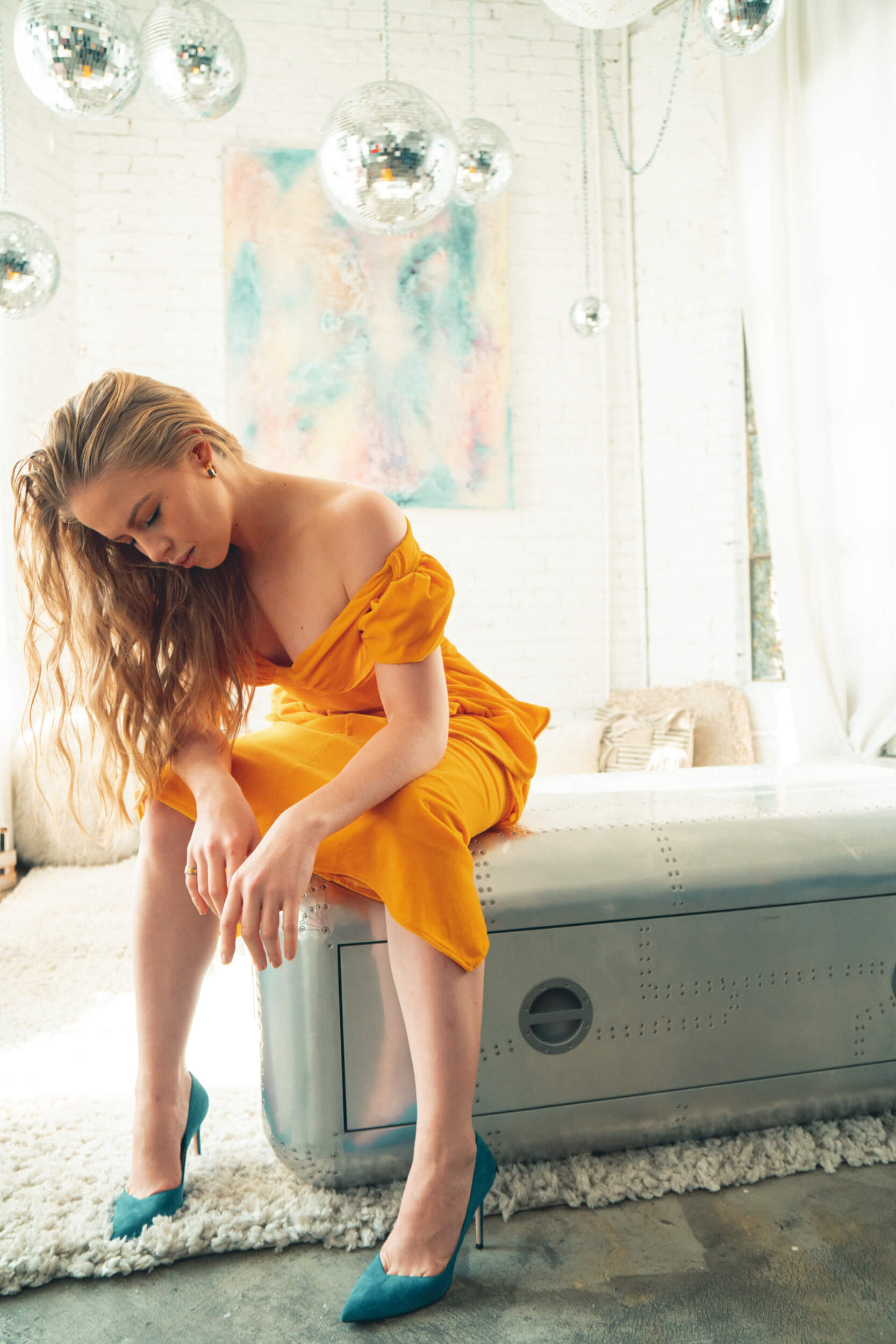 "Lara is very much an outsider at Culver Creek being both new to the school and new to this country. I suppose the heart of the feeling is the same – feeling outcast and alone."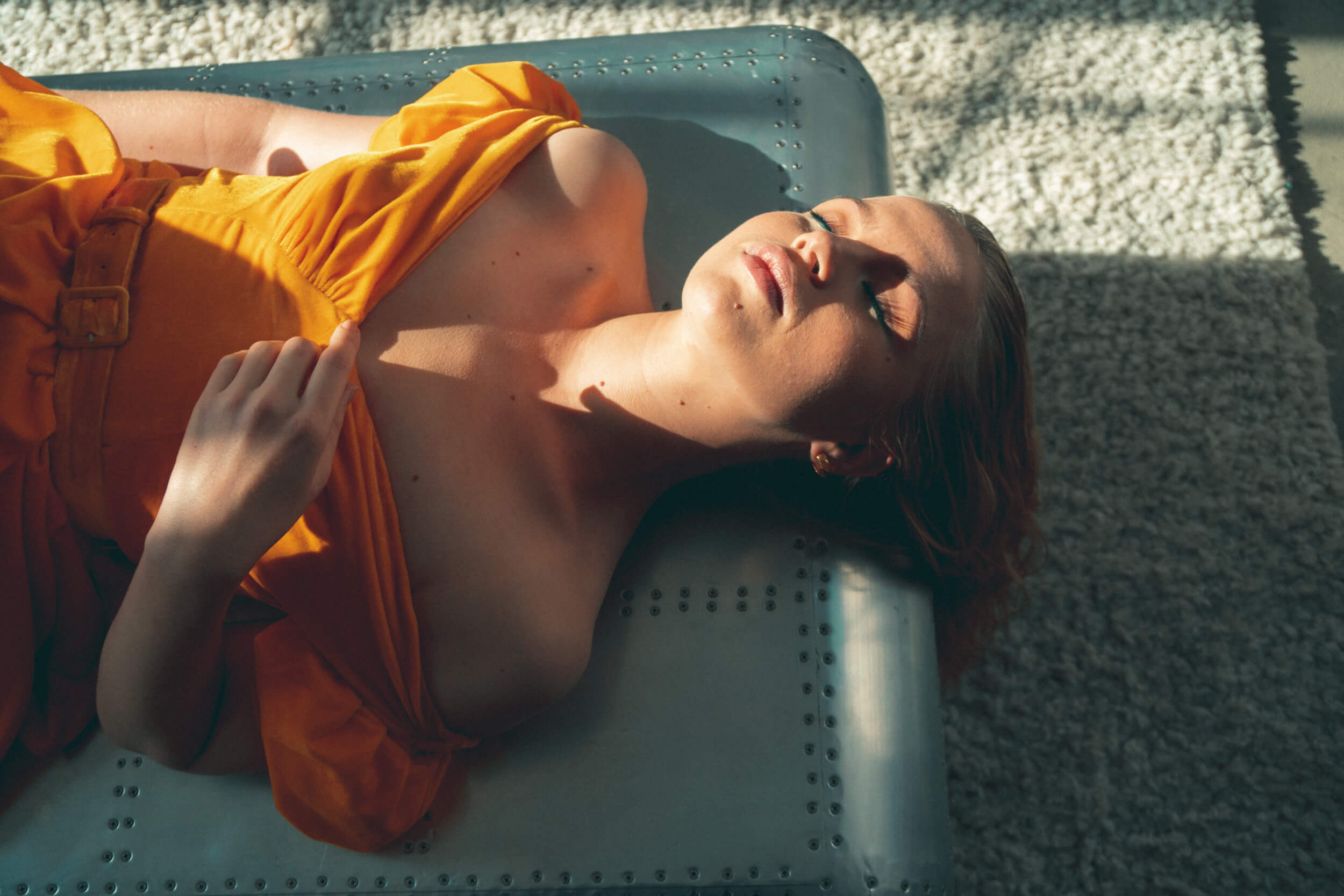 What's the book you would love to see turned into a movie/TV-series?
"The Kissing Hand" – it's a children's book by Audrey Penn that is beautifully illustrated by Ruth E. Harper and Nancy M. Leak. It follows a little racoon as he leaves his mom for his first day of school. I would love to see it done as a beautiful animated film.
I would also love to see a contemporary remake of "Barbarella."
Miles is obsessed with famous last words, what's your obsession instead? And what is your favorite word?
My current obsessions is with finding the perfect bookshelf. Considering building it. My father built much of the furniture when my parents got married so I'm hoping I'll have a knack for it if it comes to it.
My favorite word is "Petrichor" – It means the smell of the earth after the first rain following a long period of warm dry weather. I have not found a fascination with famous last words, but my favorite last action belongs to my Grandfather, he asked for a book to read. "The Black Obelisk," by Erich Maria Remarque.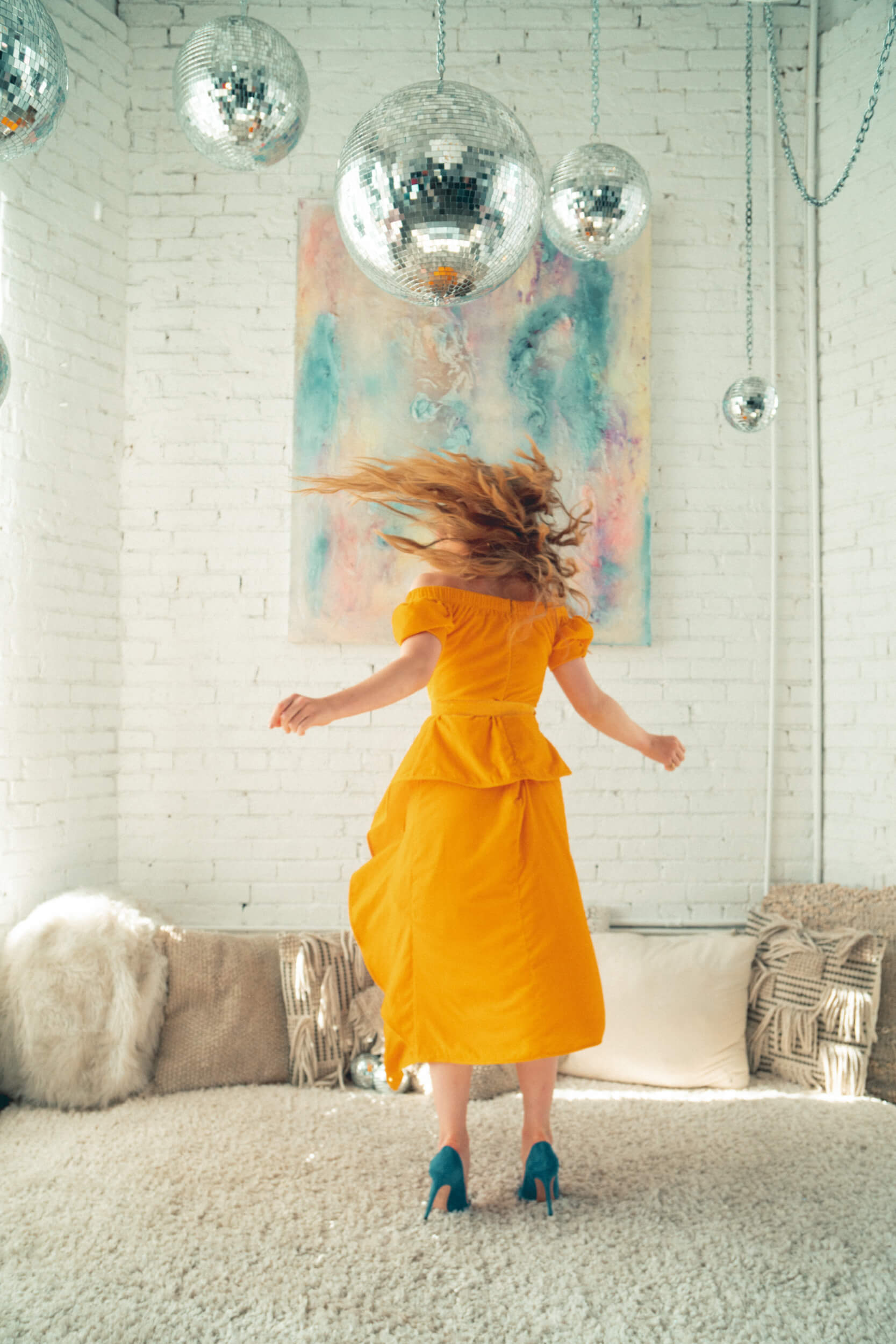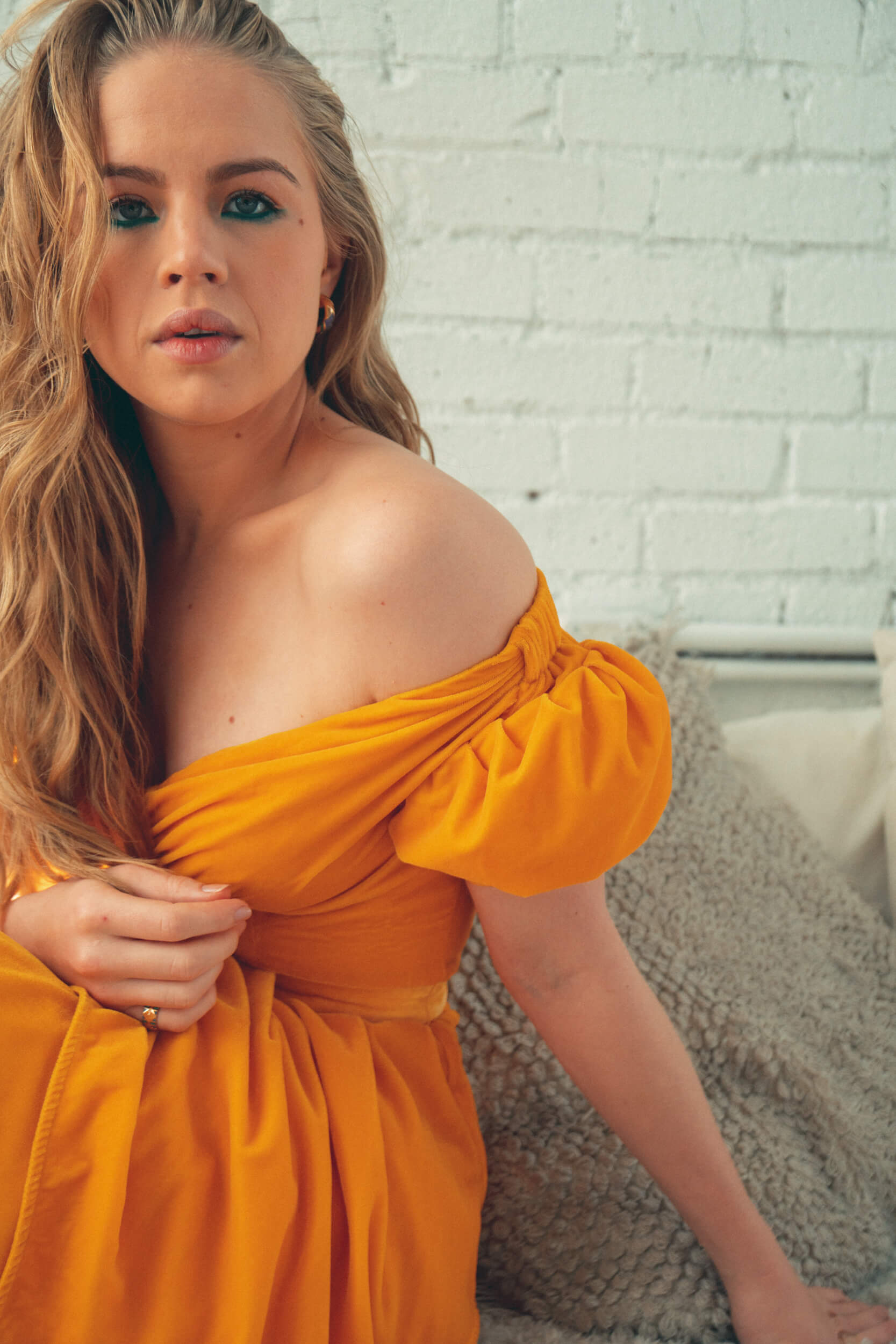 "My favorite word is 'Petrichor' – It means the smell of the earth after the first rain following a long period of warm dry weather."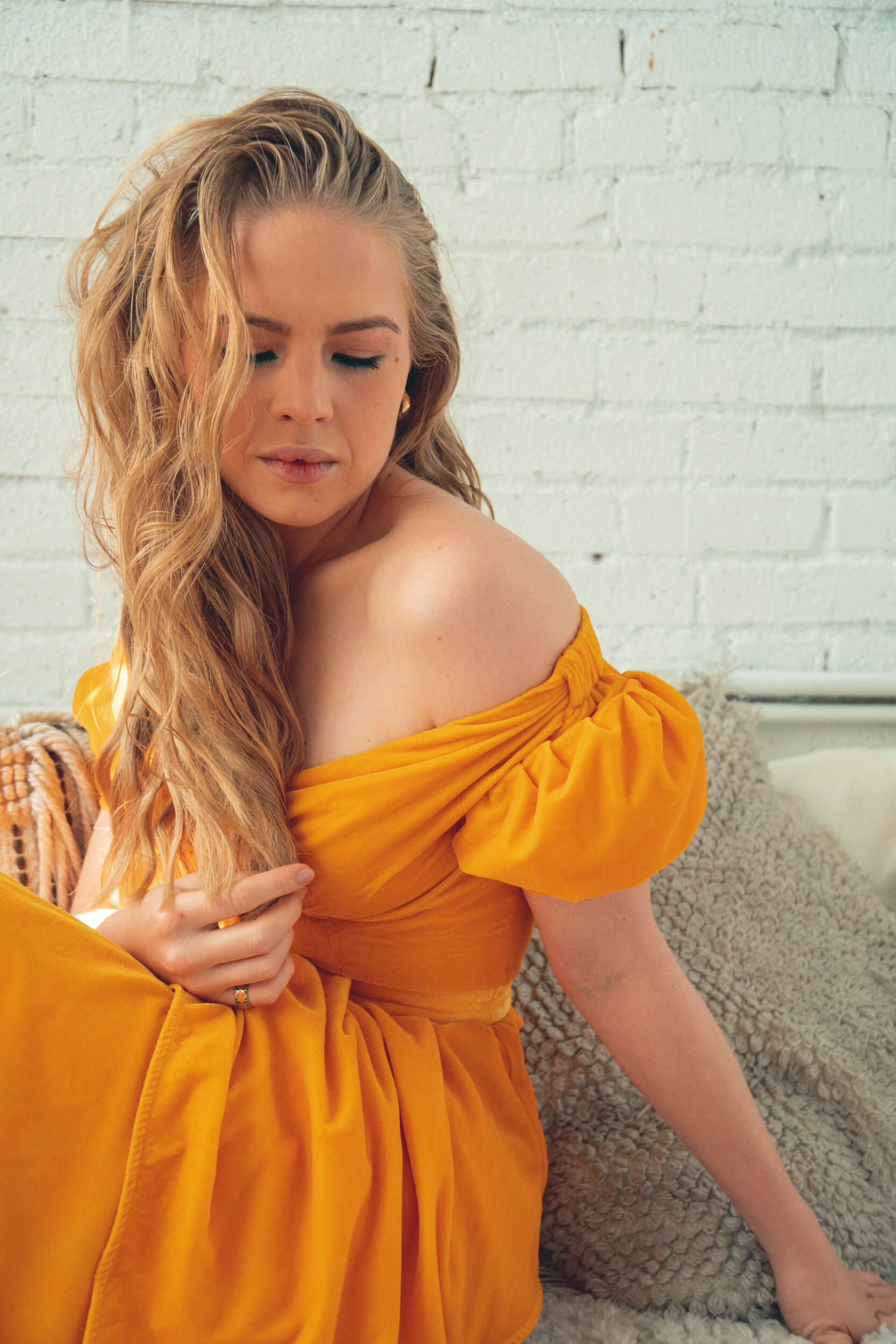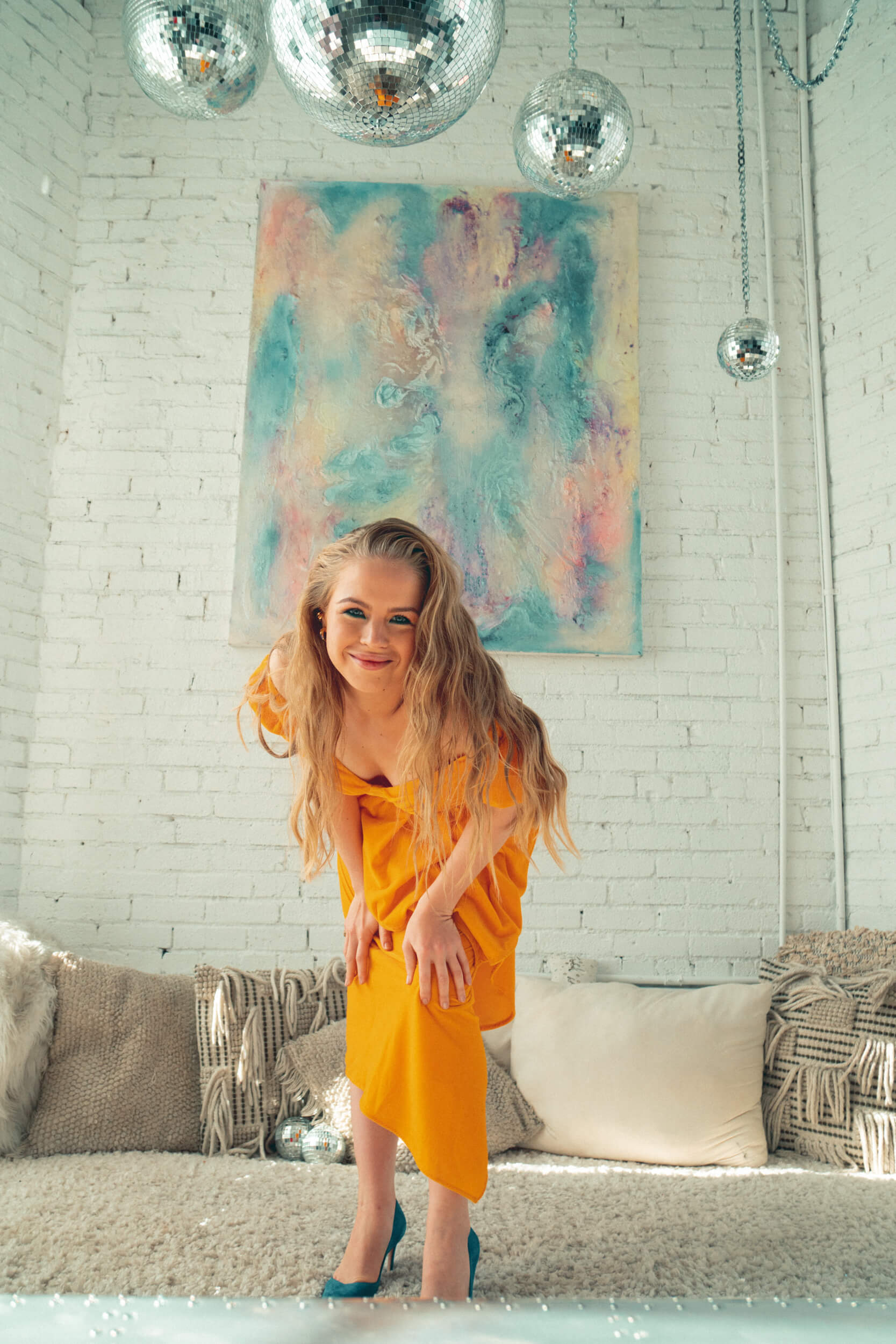 What are the main similarities and differences between you and Lara?
The main similarity is that we both come from an immigrant family and we feel such an honor and responsibility towards the generations before us that sacrificed and risked in order to give us the life we know as our own. It's our love of family and our sense of heritage. Lara is much more patient and quite than I am. I am one who believes "patience is not really a virtue" and I am not particularly quite either. I tend to get involved in things even when some would advise otherwise, but that's me.
It took a long time for the book to be made into either a film or a series, what's special for you about this particular cast and project?
It took 15 years! It seems that this is such a quintessential example of things happen at the right time. Because this was made in 2019 rather than 2005 when the book was published, the project got to take advantage of the format allowed for by streaming services like Hulu. Instead of being limited to a two hour movie, we got to follow the narrative of the book but also delve deeper into the characters. The audience gets to spend more time with each character and better understand their life stories, perspectives and mindsets.
We also got to introduce "Looking for Alaska" to a new generation of young adults as well as share our telling with the audience that first met these characters back in 2005. What is most special is that much of our cast has really personal stories with the material, lots of examples of being in the right place at the right time but also so many specific similarities between the actors and the characters. For everything to fall into place as it did and this whole cast to wind up together really felt like kismet.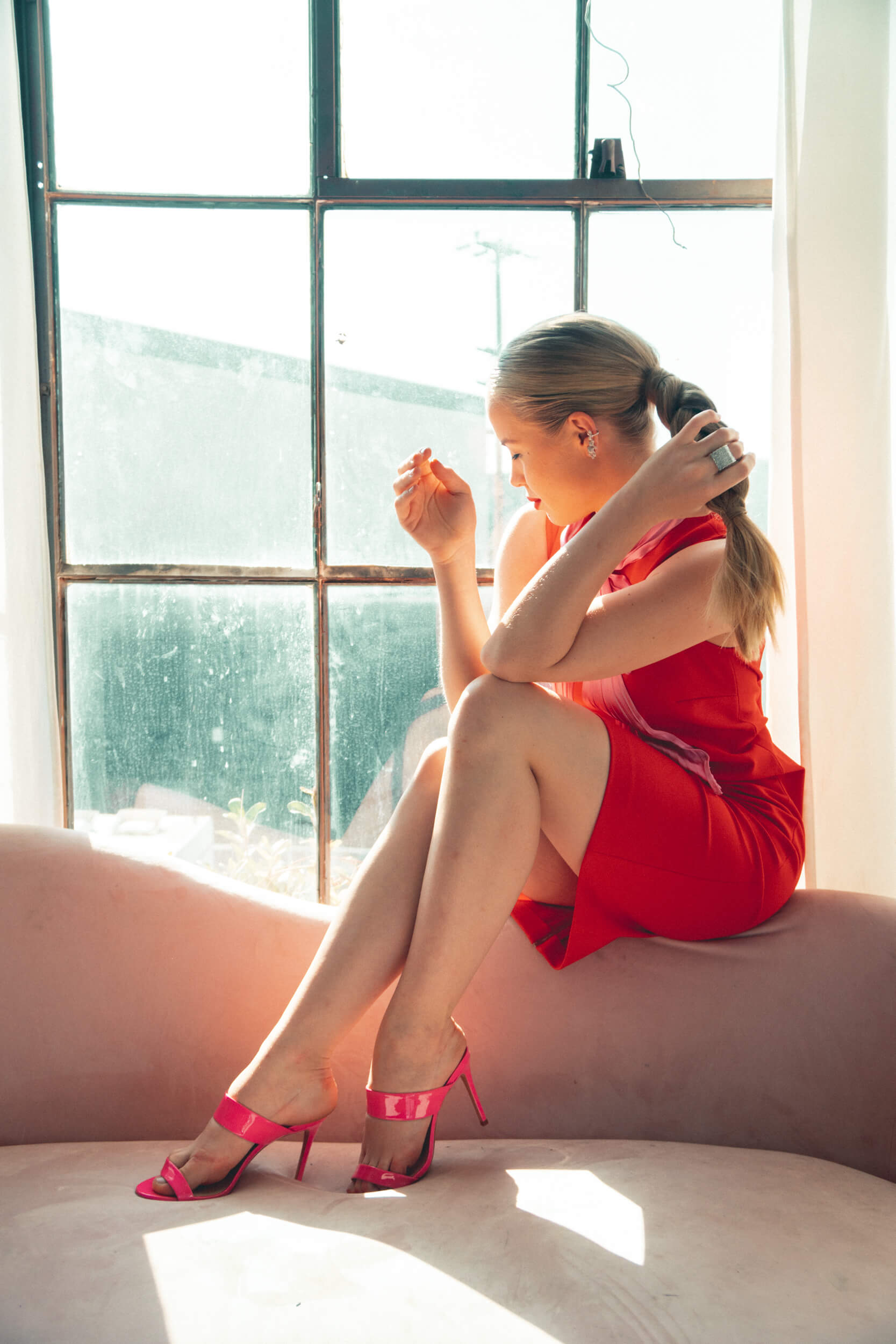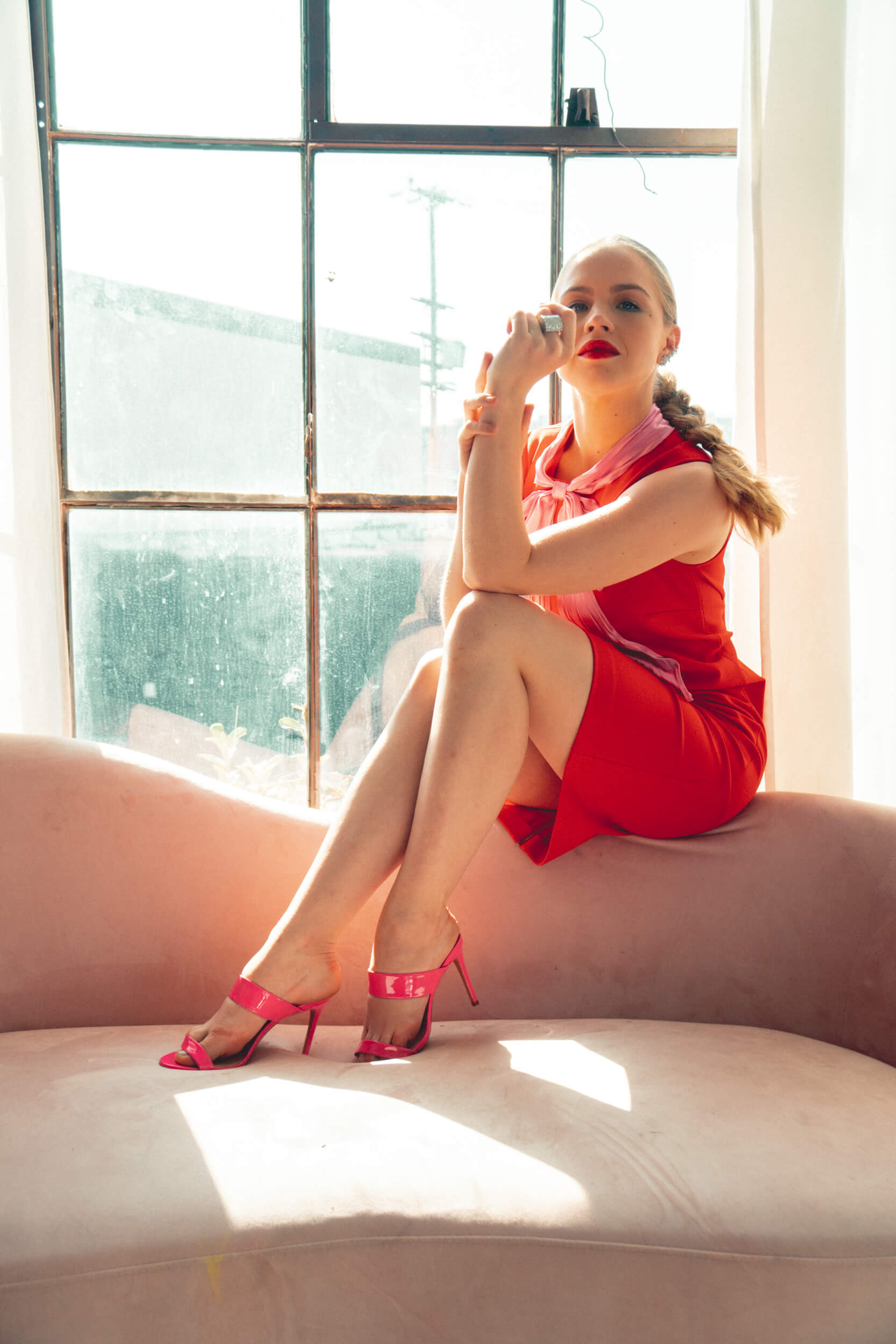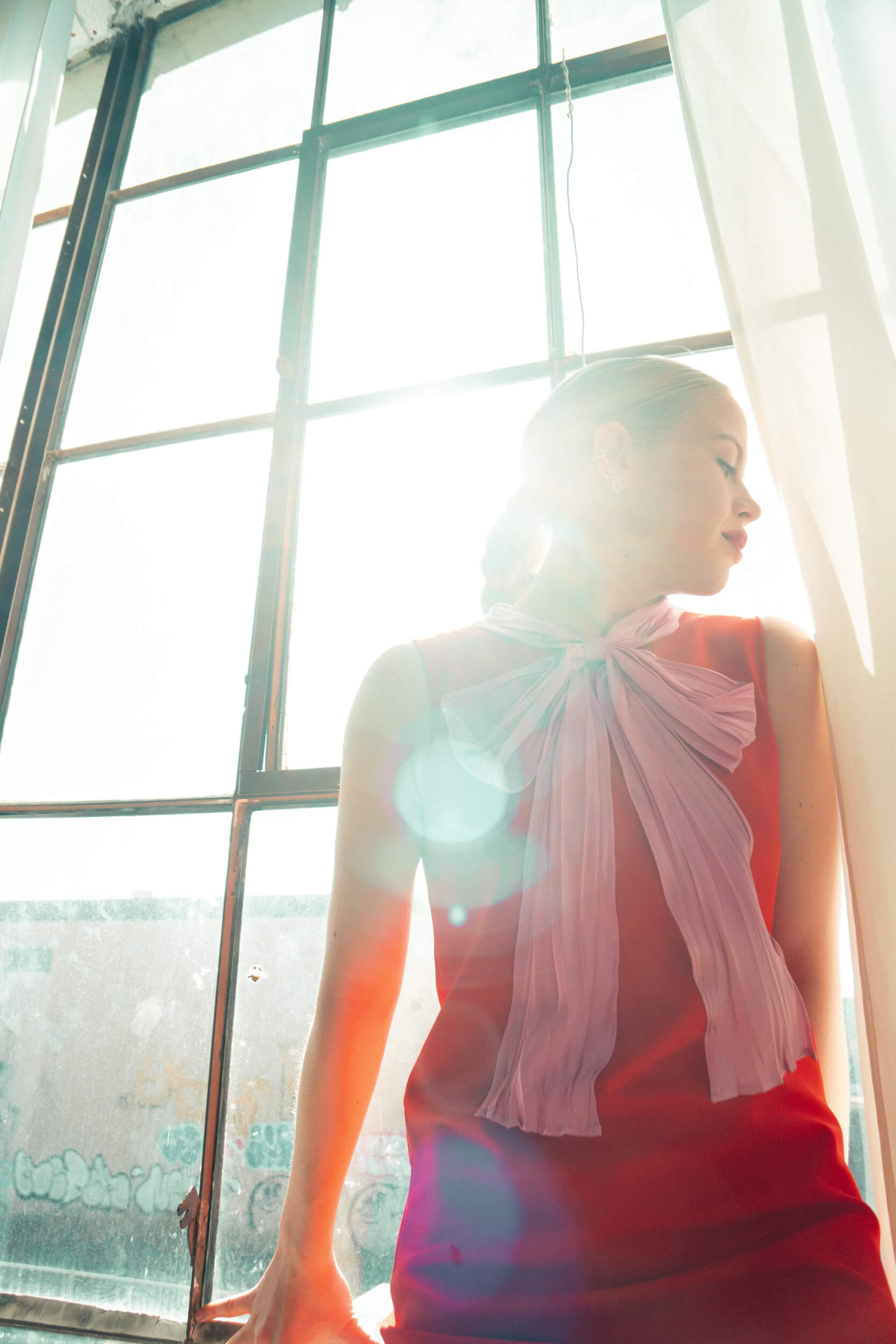 "For everything to fall into place as it did and this whole cast to wind up together really felt like kismet."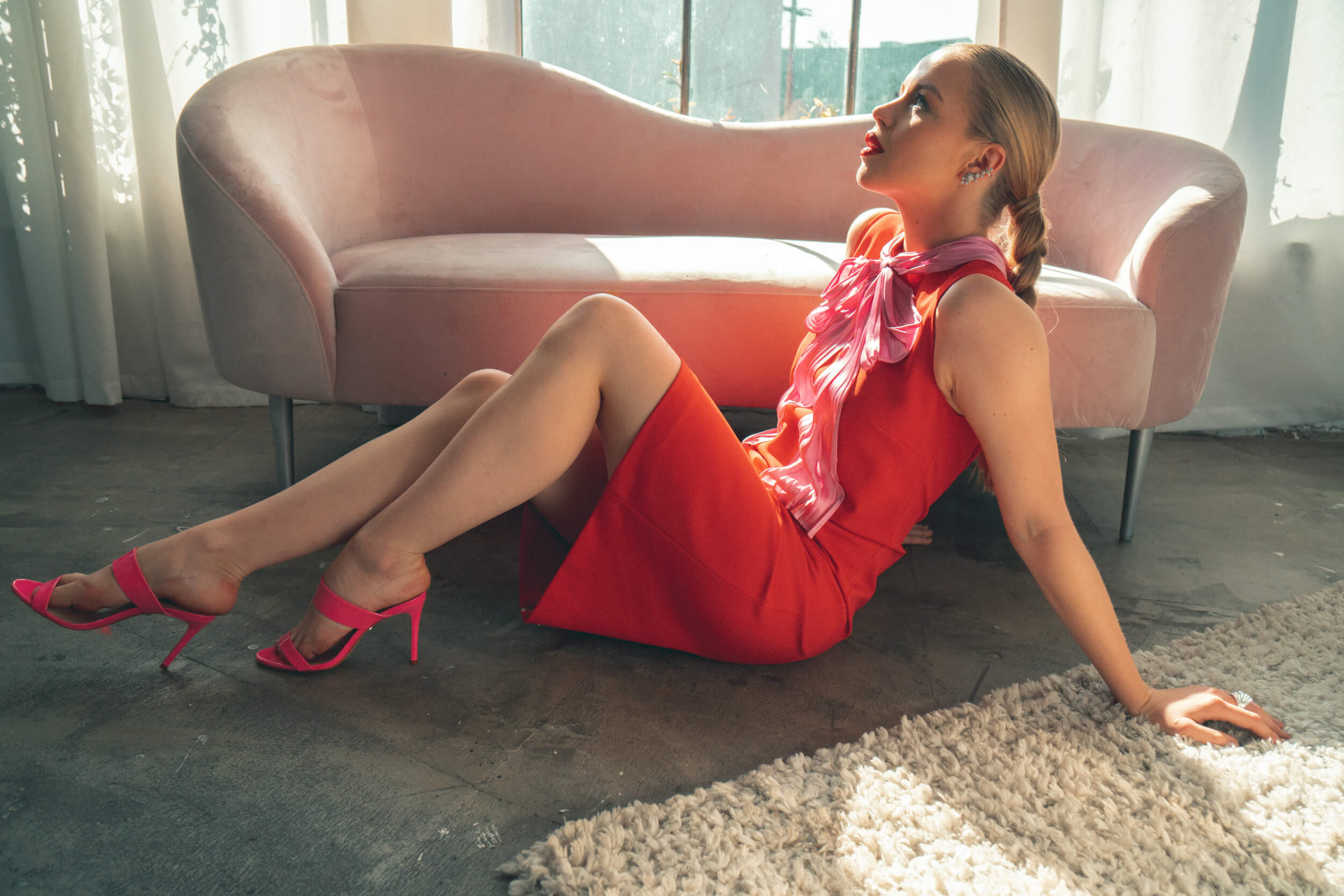 Favorite coming-of-age book and film?
"400 Blows" by Truffaut comes to mind as a favorite coming-of-age film. I watched it for the first time when I was 16 and it has stayed with me since. My favorite coming of age book is ''The Kissing Hand," leaving home and being on your own is such a human experience – it never gets easier.
About your upcoming project "Little Things," what can you unveil about it and about your character and how was working with Denzel, Jared and Rami?
It's a 1990s detective story and I play Tina Salvatore. She is a fun and adventuring young woman who may become a victim but uses her courage and tenacity in the hopes of changing her fate. It's really exciting to be part of this project. Not only is it really special to be working with such stellar actors and with John Lee Hancock directing, but also to be working with genuinely kind people is really exceptional.
Who is your favorite movie character of all time?
Dumbo, from the 1941 animated movie. I think it's so important to remember you have everything you need, no need for a feather – you are enough. Also, Liza Minnelli's Sally Bowels in "Cabaret," 1972.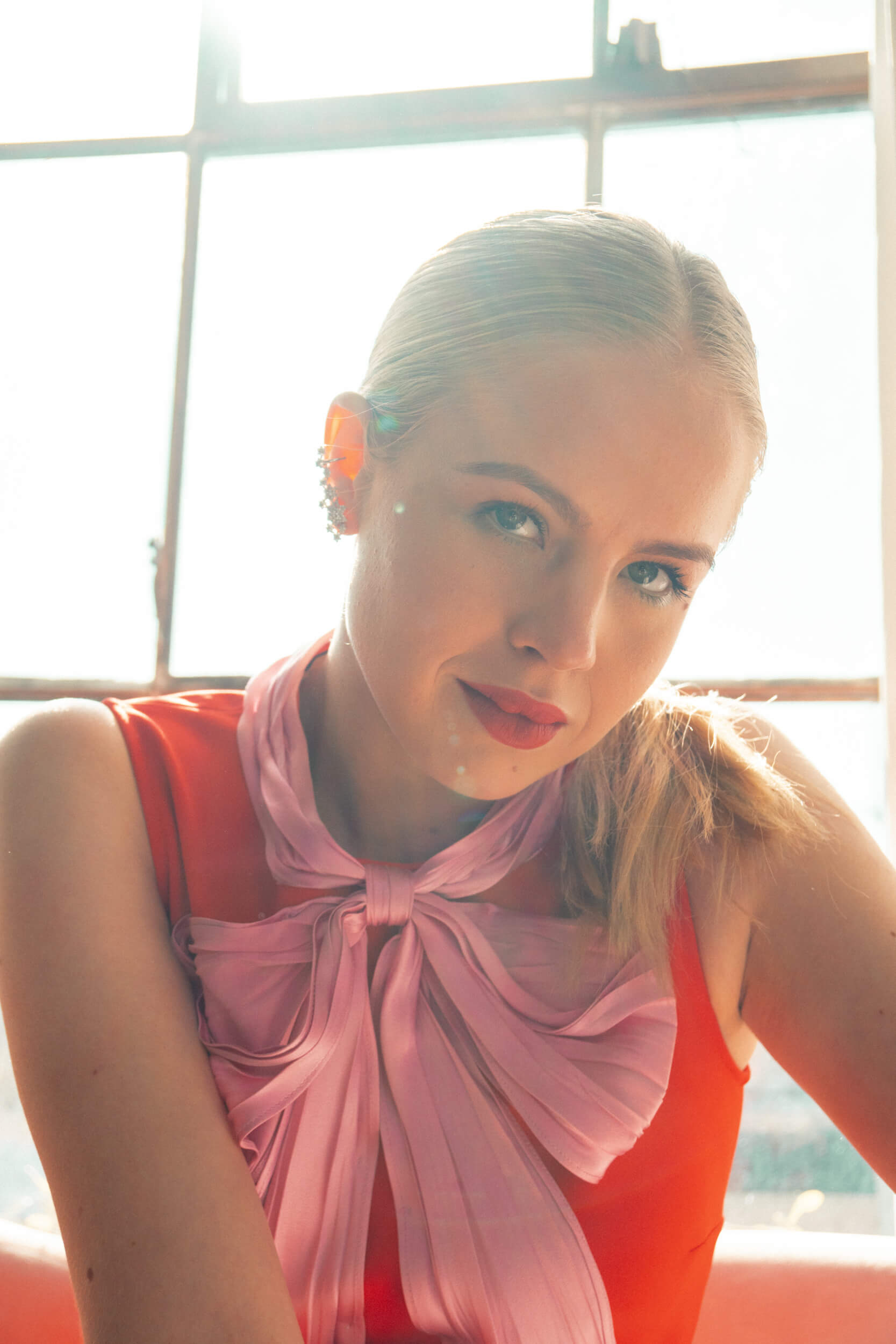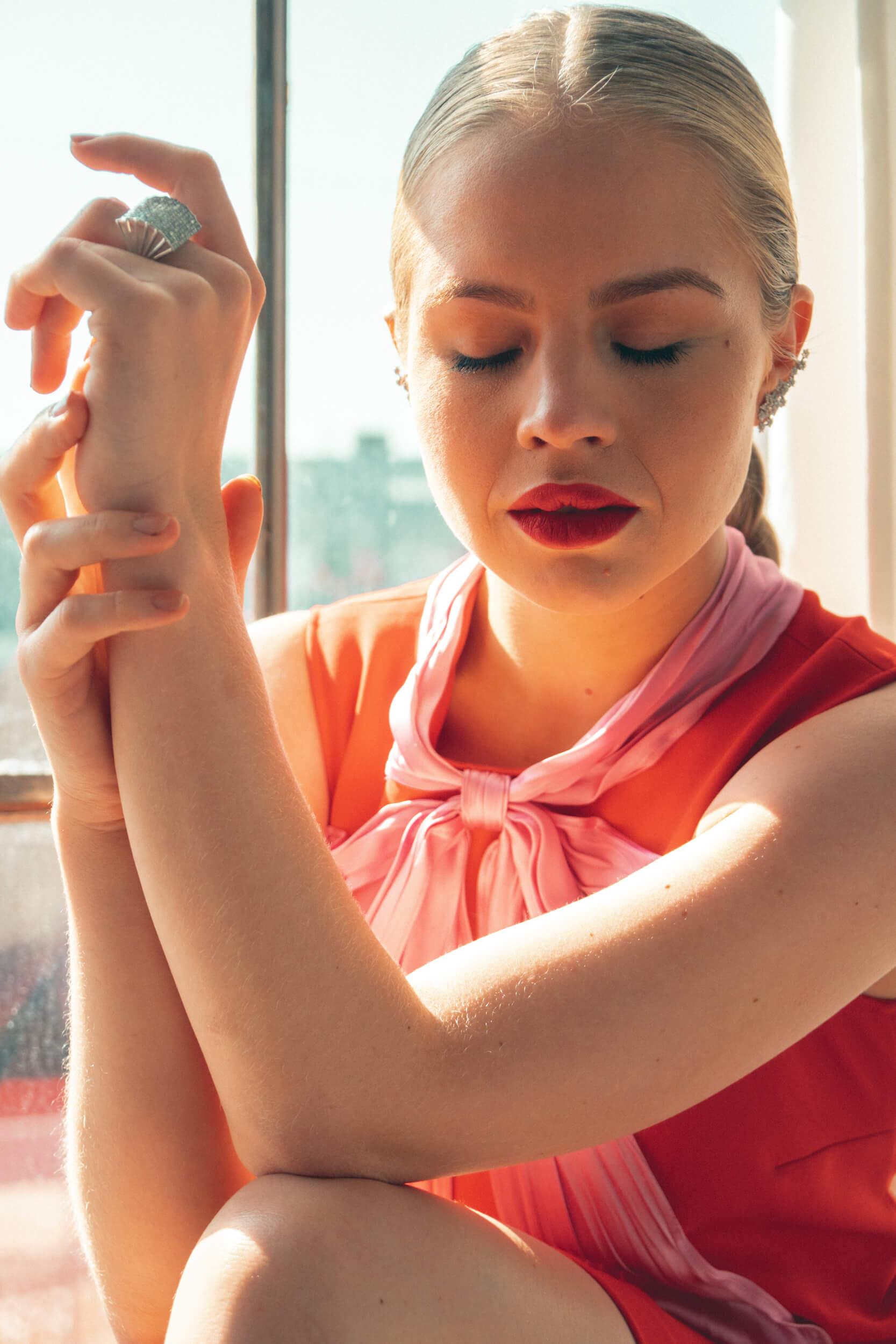 You took part in different crime TV series as well, what's the power of drama for you? And would you love to take part in some comedies in the future?
I have done a lot in the drama genre but my career but I actually started out in comedy with a Brady Bunch movie and with the Eloise films. I don't really delineate between dramatic or comedic characters, I think we have many facets to our humanity that comedy lives in even the most bitter and tragic moments and its really lovely to find those moments in scripts. I do suppose I charge head first into things and I think there is such strength in vulnerability that exists in films of the drama genre differently than it can in the comedy world. But I am much overdue for some silly comedy!!!!!
What is your guilty pleasure film?
"Love Actually," it is my go-to, always. I have seen it more times than I care to admit and I really like quoting it out loud as the movie plays. I often get the quotes wrong but I go into each quote with such confidence that I am surprised each time I don't get it right. I only watch it with certain people because it takes a very loving friend to put up with my quoting attempts.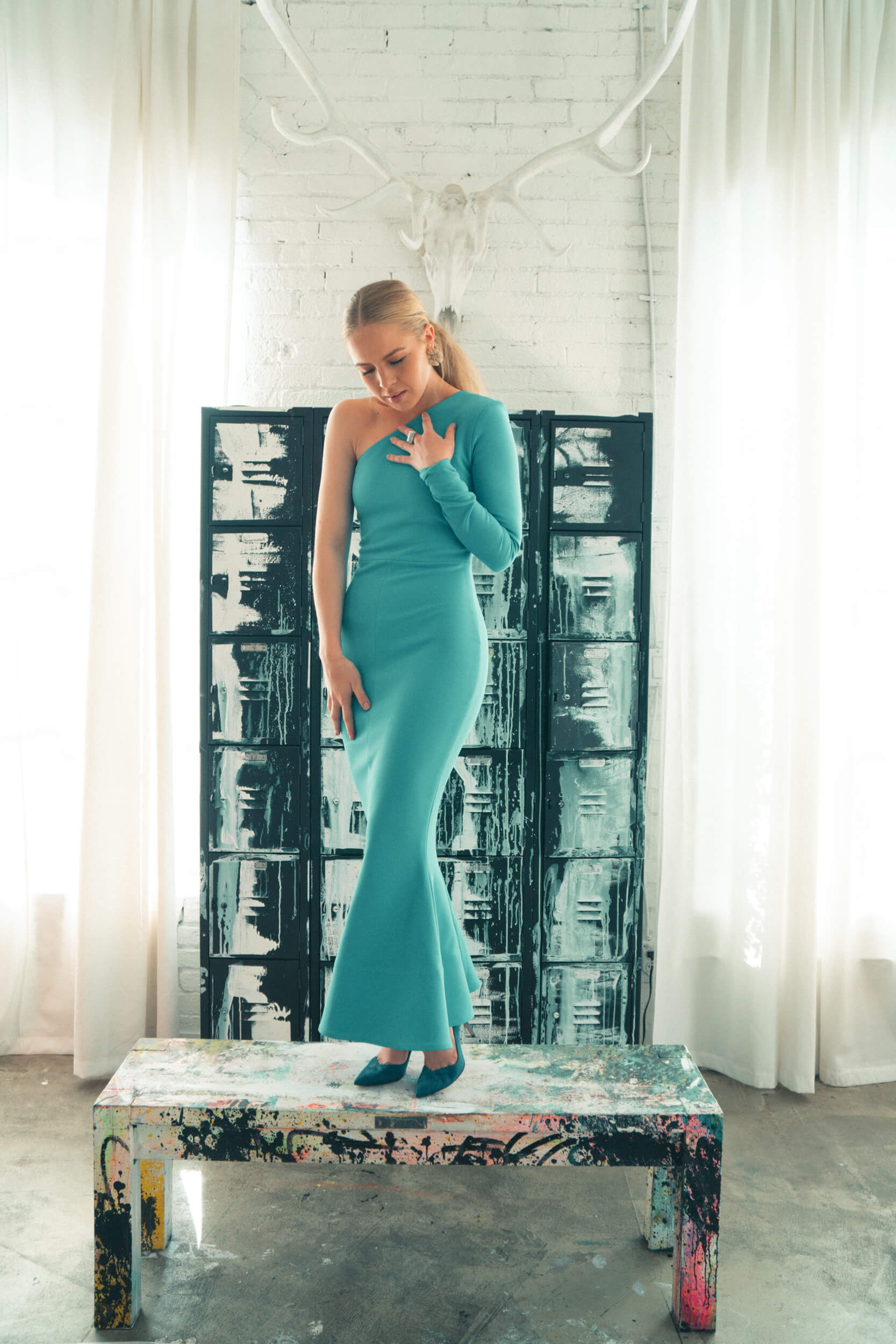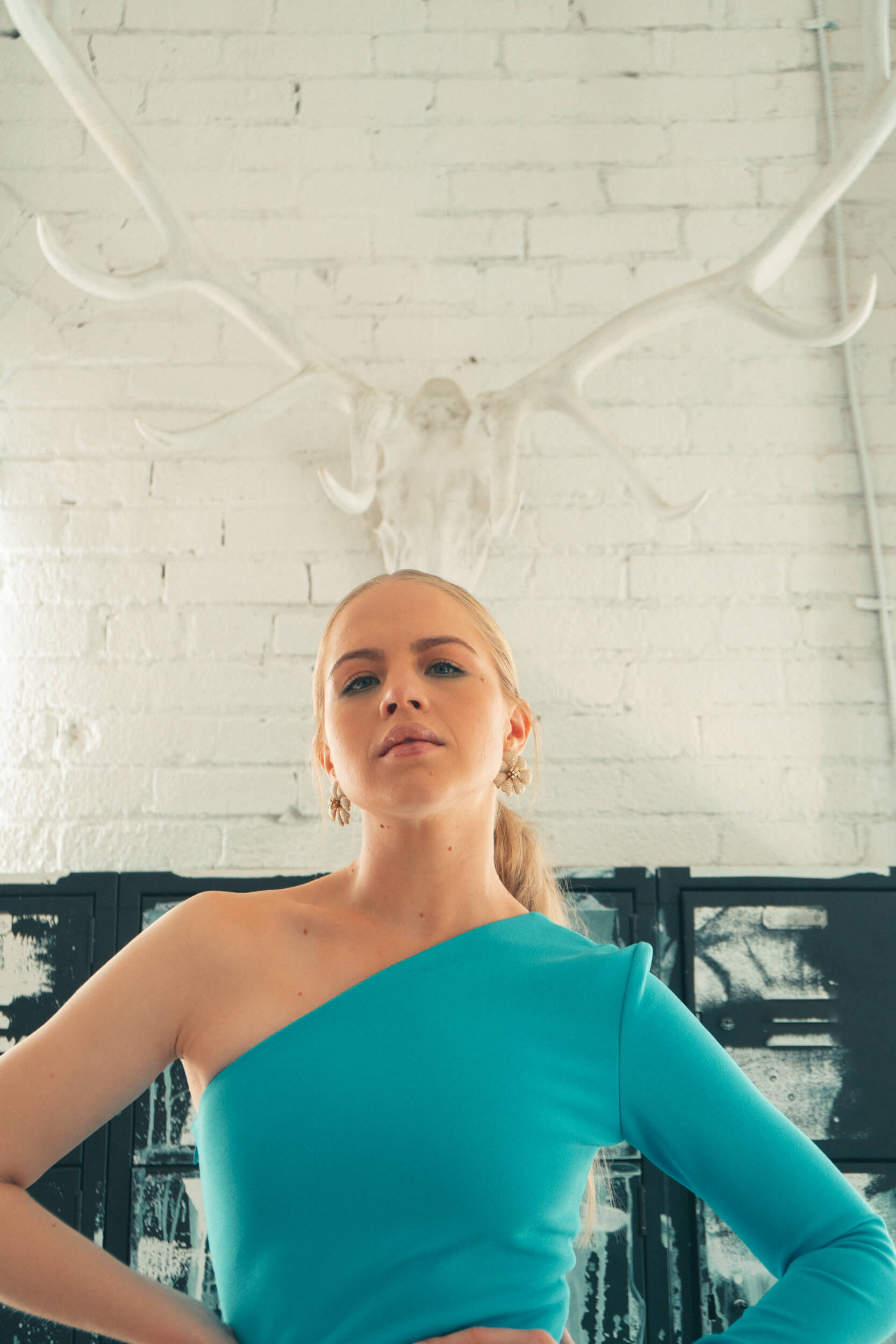 The book on your nightstand.
"Risking Everything: 110 Poems of Love and Revelation," by Roger Housden and "The Art of Profiling," by Dan Korem.
A series to binge and a series to flavor?
So much content, so little time. If I want to see something, I will just leave it on in the background and let it run the whole way through. I just binged "Grace and Frankie" Season 5. I love Jane Fonda and Lily Tomlin.
Secretly, I love shows that make you flavor by releasing an episode each week, it becomes an event. I remember I got to watch the second to last "Game of Thrones" episode with my best friend and her family, it was such a reminder that television, and film, really bring people together. It's exciting to have something to look forward to and make a day and time special. It's a different type of viewing that makes you yearn for more rather than immediately satisfy you. I'm currently watching "The Morning Show" as it releases and it's been so refreshing to watch television this way again.
What's your happy place?
With my family, wherever they are; to be with them, I am happiest.
Your superpower.
I would love to be able to speak every language in the universe. To communicate with people in their mother-tongue is such an intimate way of conversing. There are so many nuances that get lost in translation and there is such history rooted in the composition of a language that it would be really special to hear stories in their native languages. I guess I have a bit of that super power. I speak Russian, French and English fluently and I speak Spanish quit well. There are plenty of other languages I dabble in and several more I would like to learn to at least a degree of proficiency.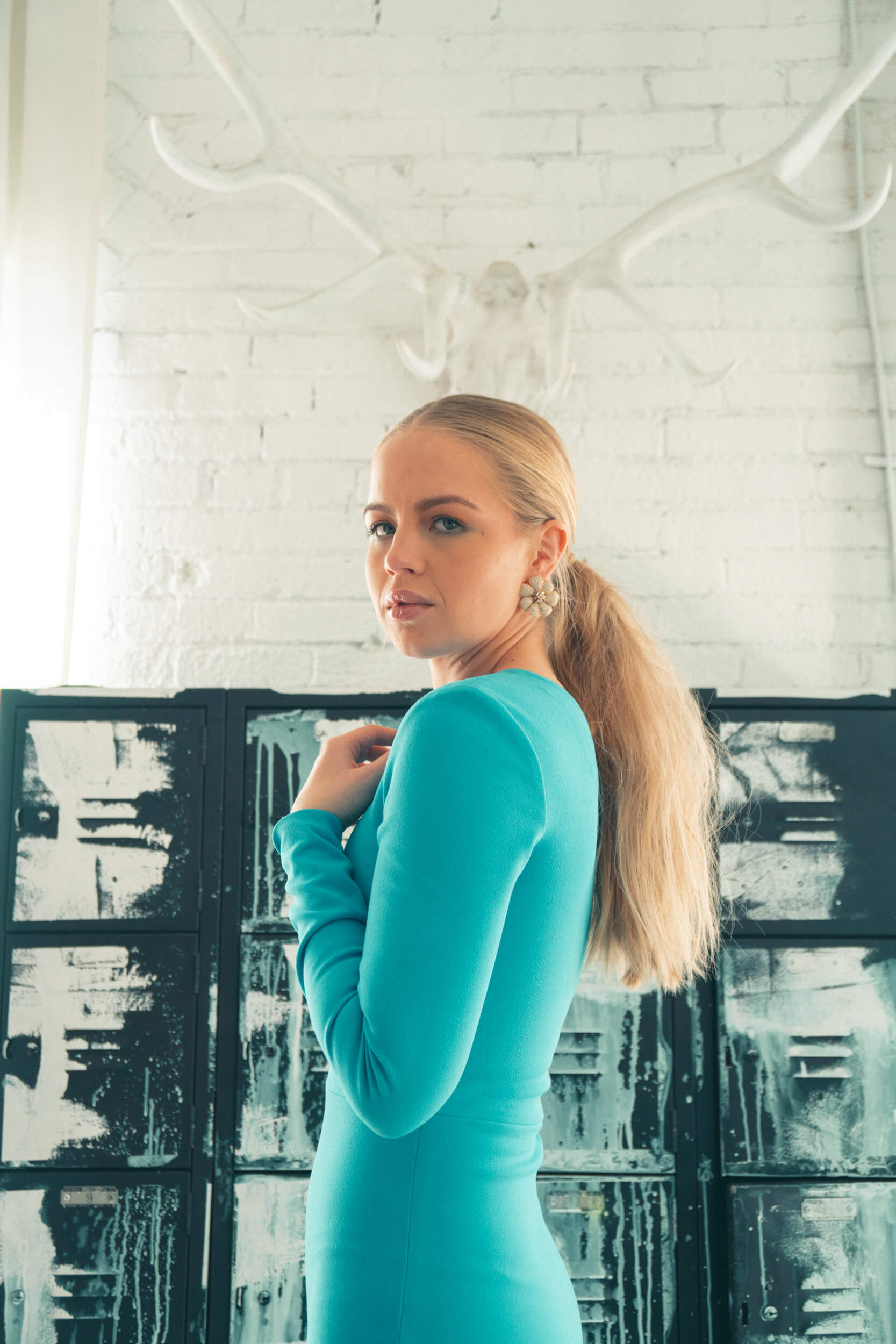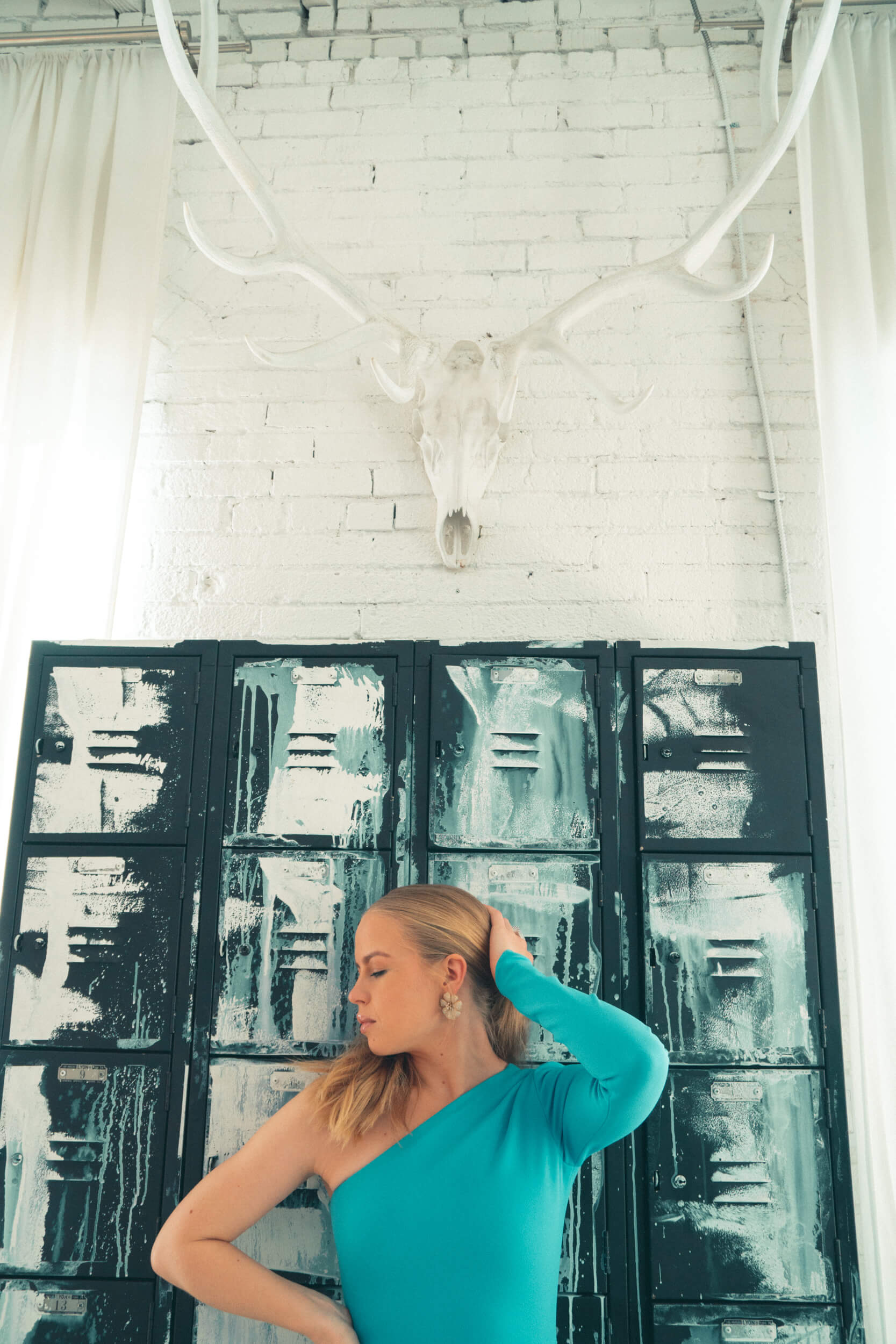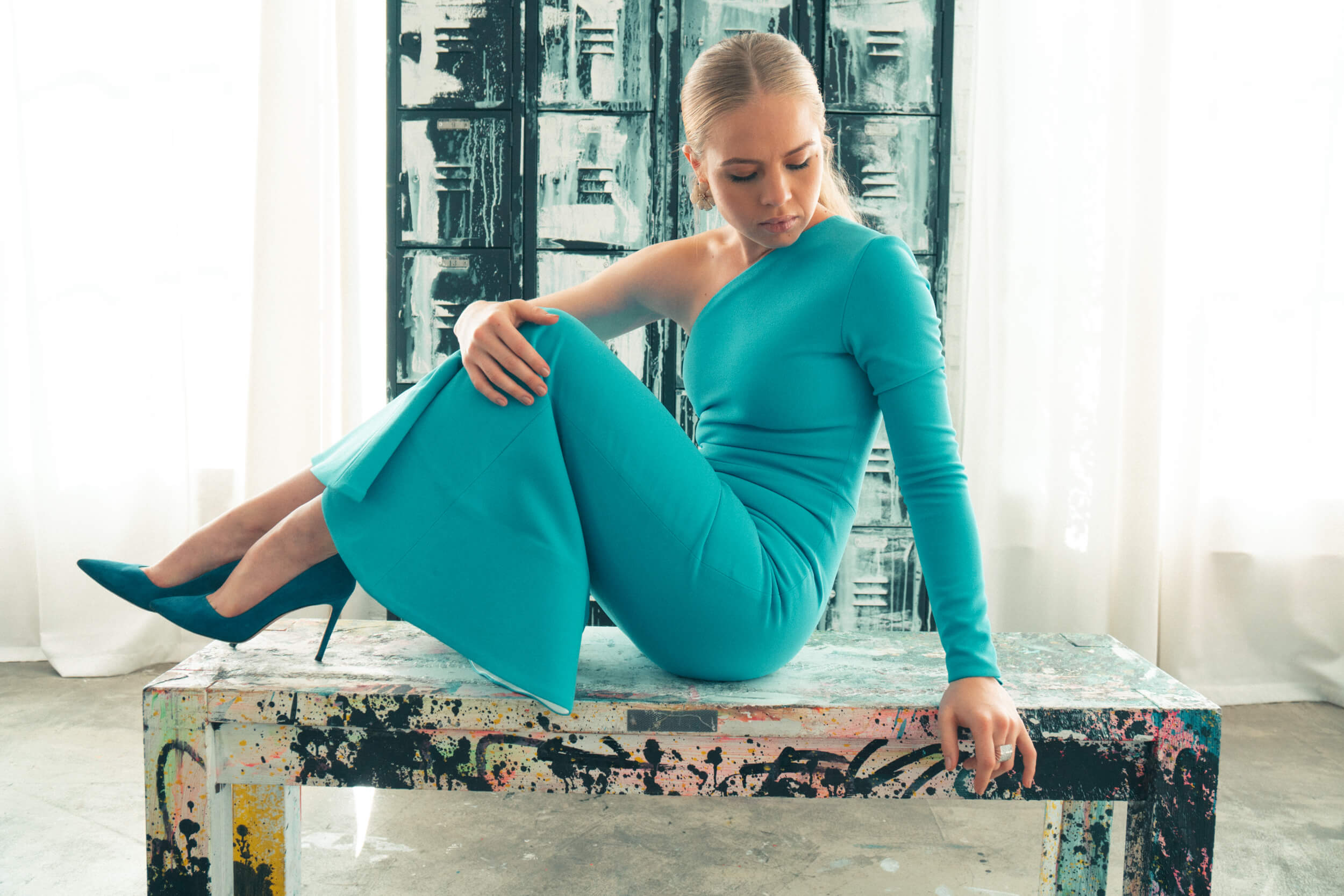 "With my family, wherever they are; to be with them, I am happiest."
You're must-have on set.
A big bag. I always have a Mary Poppins Bag – a bag that can fit anything – with me on set. So it has my script, the book I am reading, lots of water, and sometimes a hidden stash of Lemon Head candies.
An epic fail on the job.
Not completing a project. I think the most devastating job fail, is when you start something but you don't finish it – because the project changes, or the character changes to serve the script differently, or the project simply combusts. But that's not a fail, I think we shouldn't look at such things as "fails" because then we lose confidence and allow those events to have power over us and how we feel about ourselves. They are growing pains, and experiences, that we can come out of stronger and wiser. It's also important to talk about such experiences – we are not alone in them and they shouldn't be given so much value. Cry about it, laugh about it, talk about it, share so someone else going through a similar experience knows it's okay, and then move on to the next exciting thing because all of the sudden you are available.
If you could go out for dinner with three people from the past/present or future, who would they be?
Michael de Montaigne, French writer of "Essays," a favorite text of mine.
A Martian.
Stanley Kubrick, I think we may have a similar working style.
What are you looking for?
Plans that don't change. But then there is that saying, make plans so God can laugh at them, so really I'm just looking to make plans so life can get in the way and make better plans for me! I'm looking for being okay with things changing and choosing to make decisions that will make me happy. I think happiness is a constant series of choices, some very difficult, that we have to challenge ourselves to make to be happier as a whole person.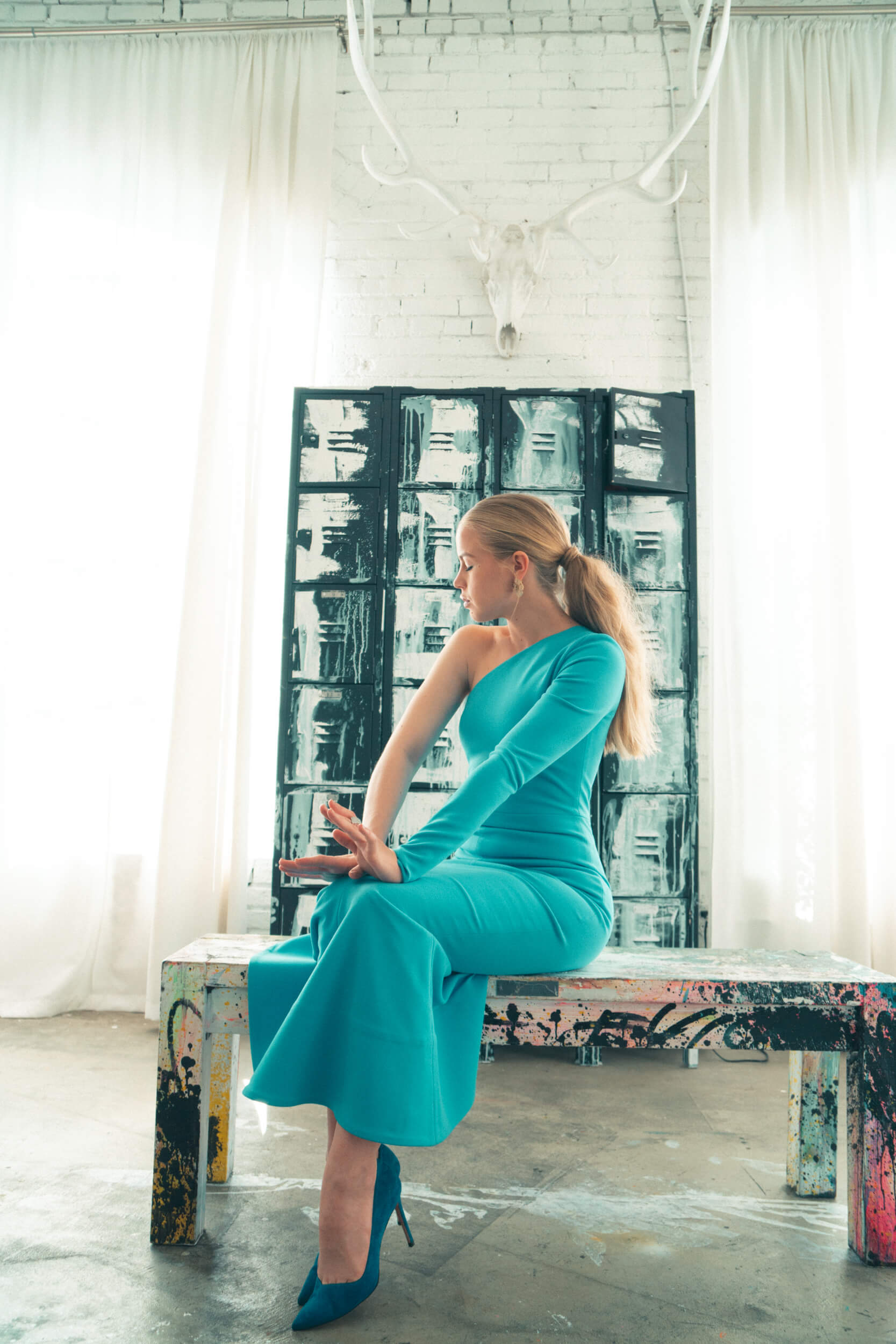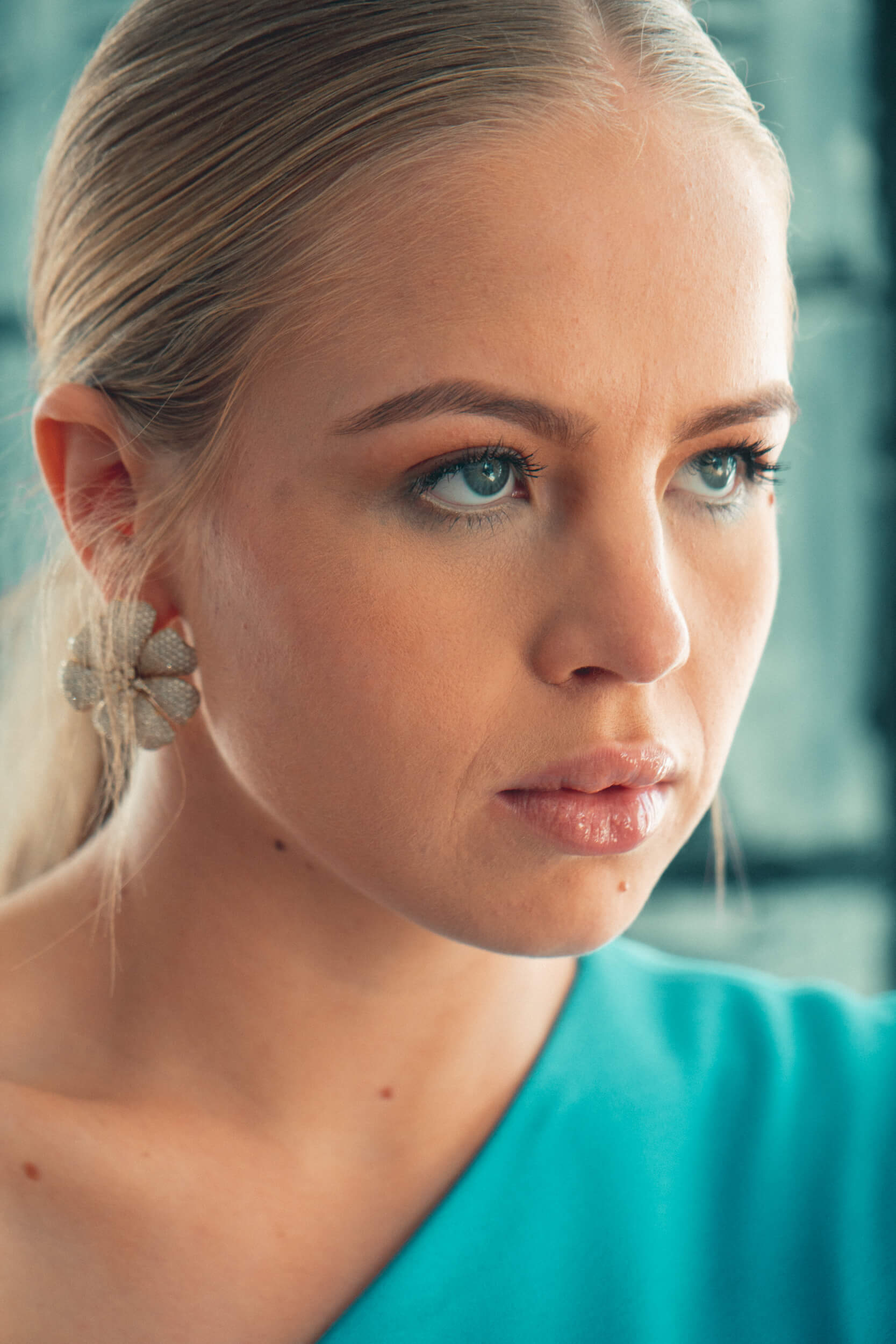 The Film Wall
35mm & Fuji Instax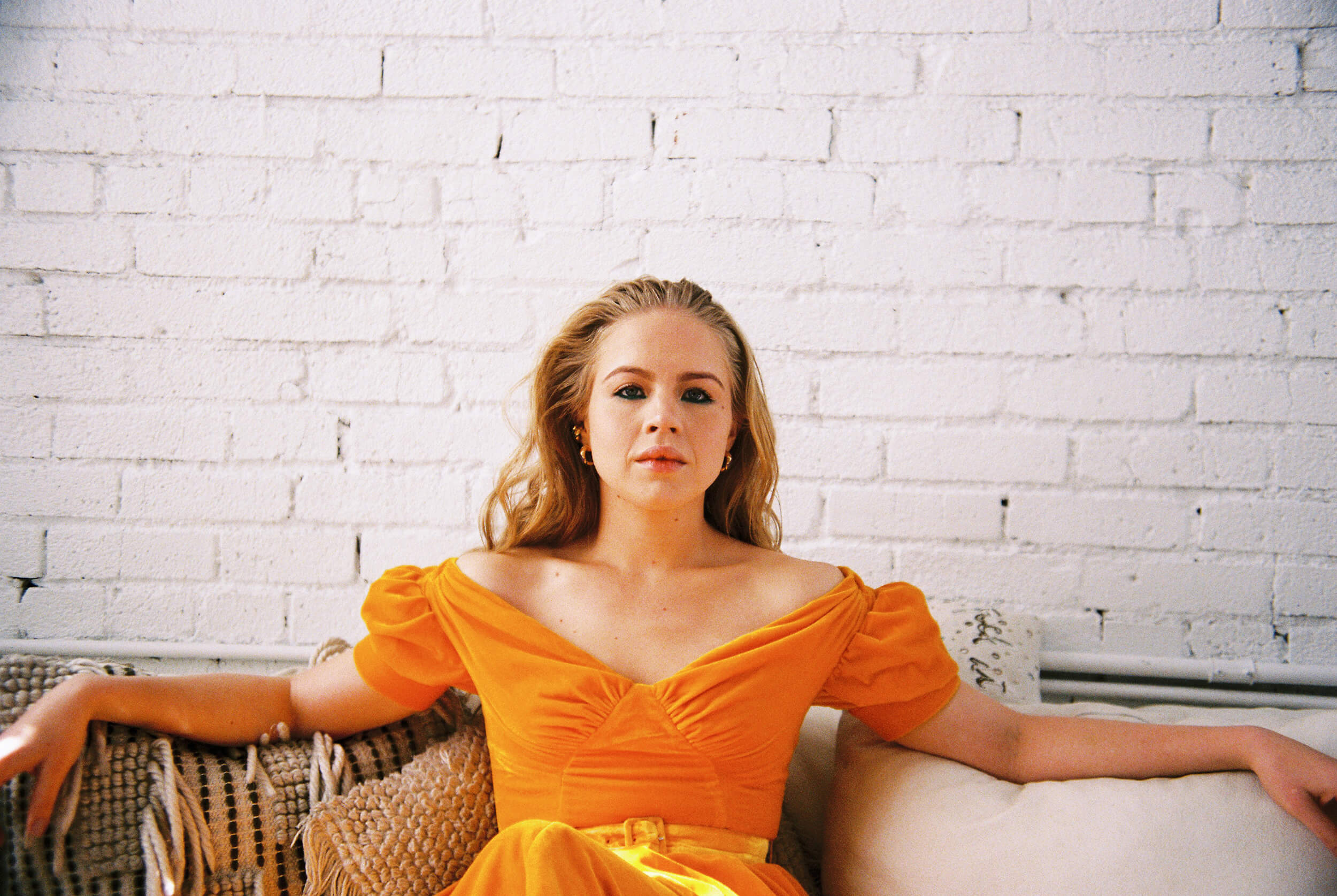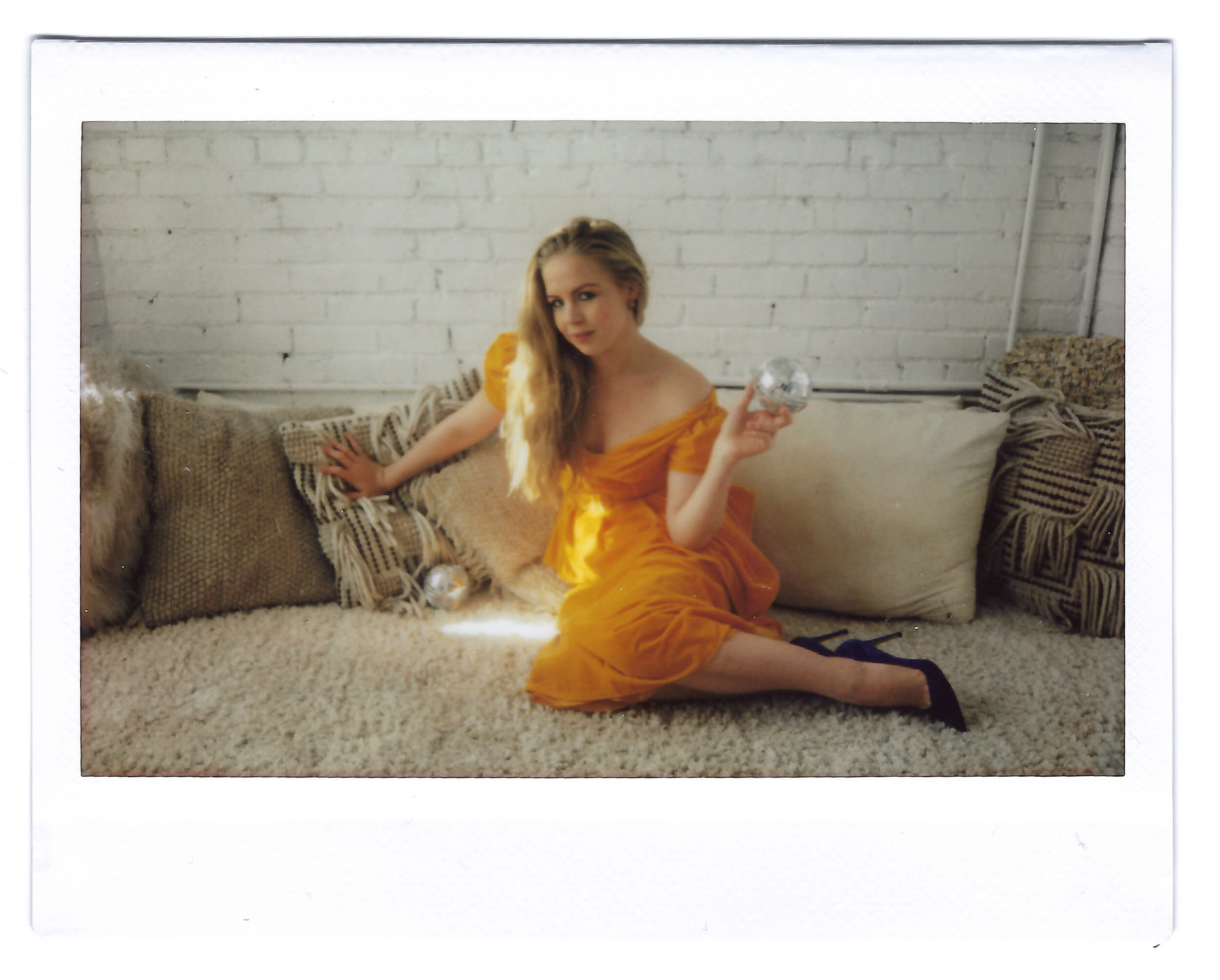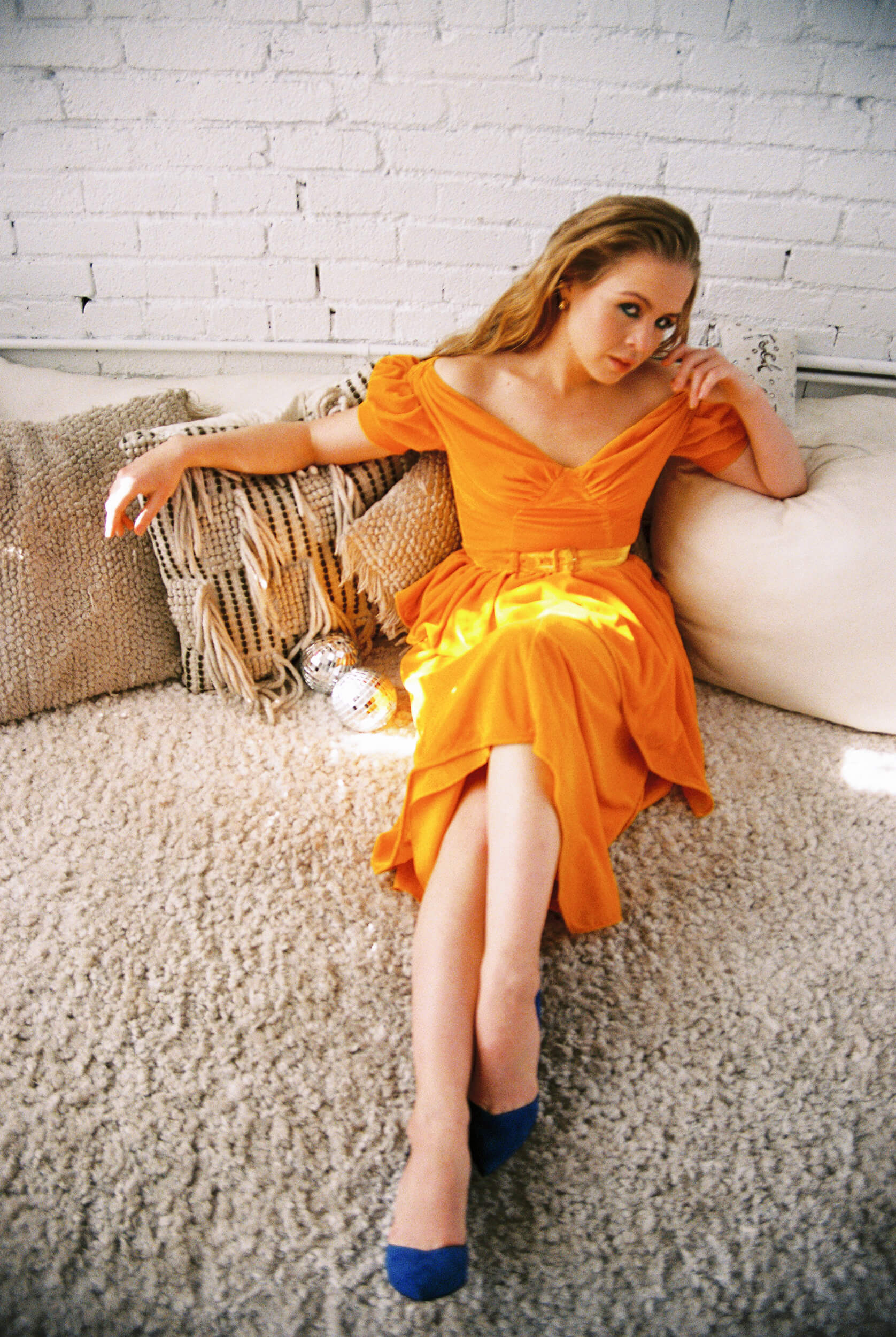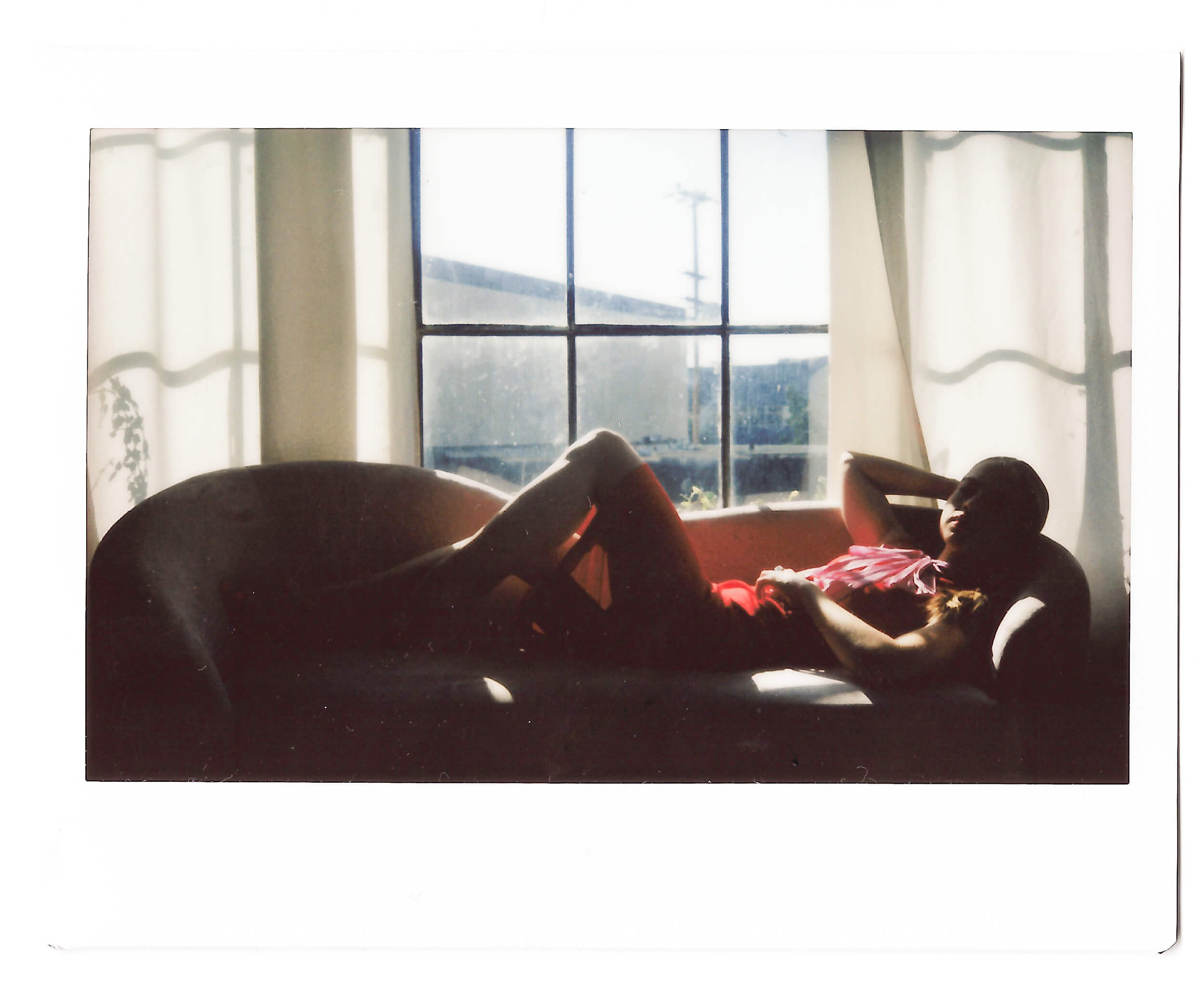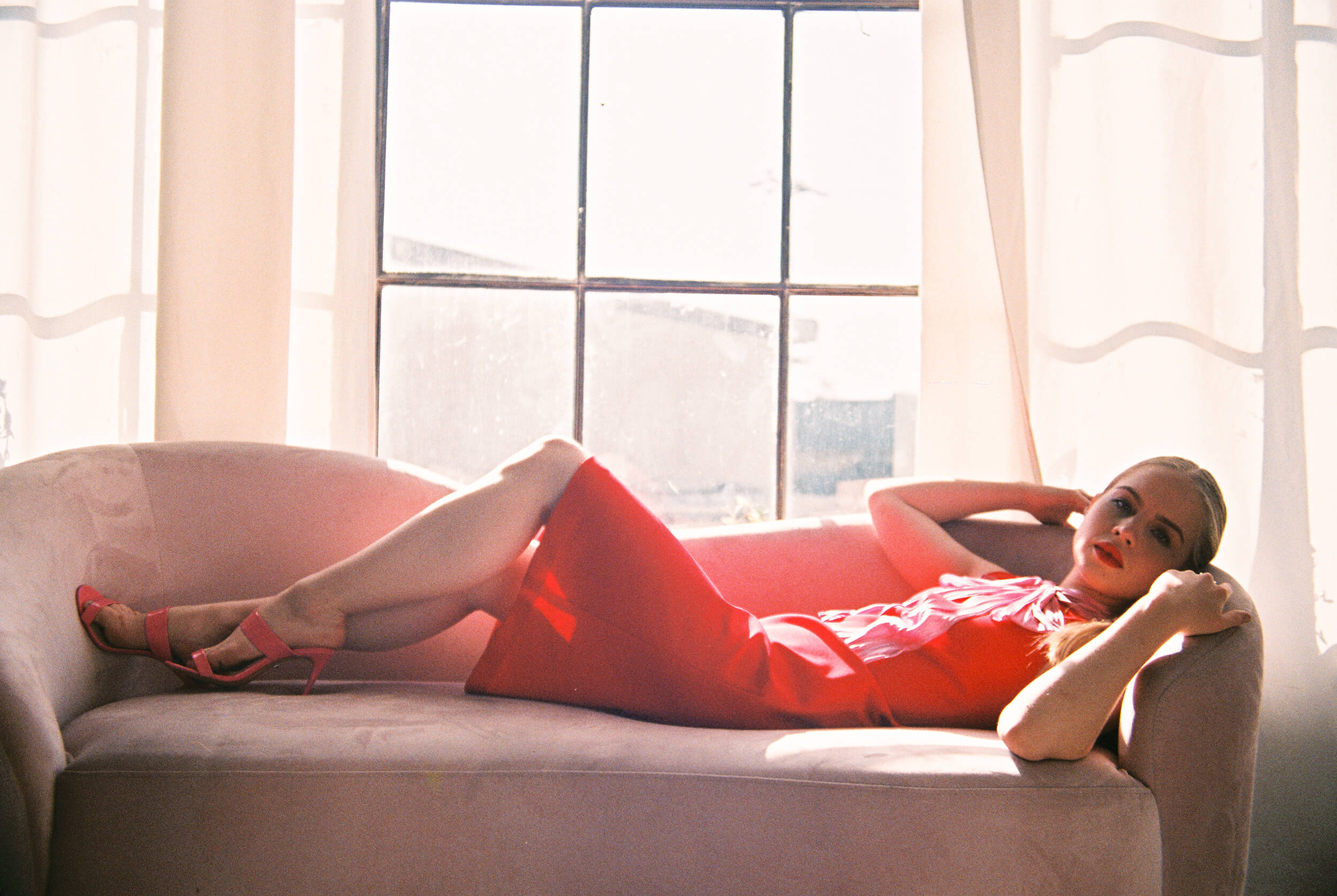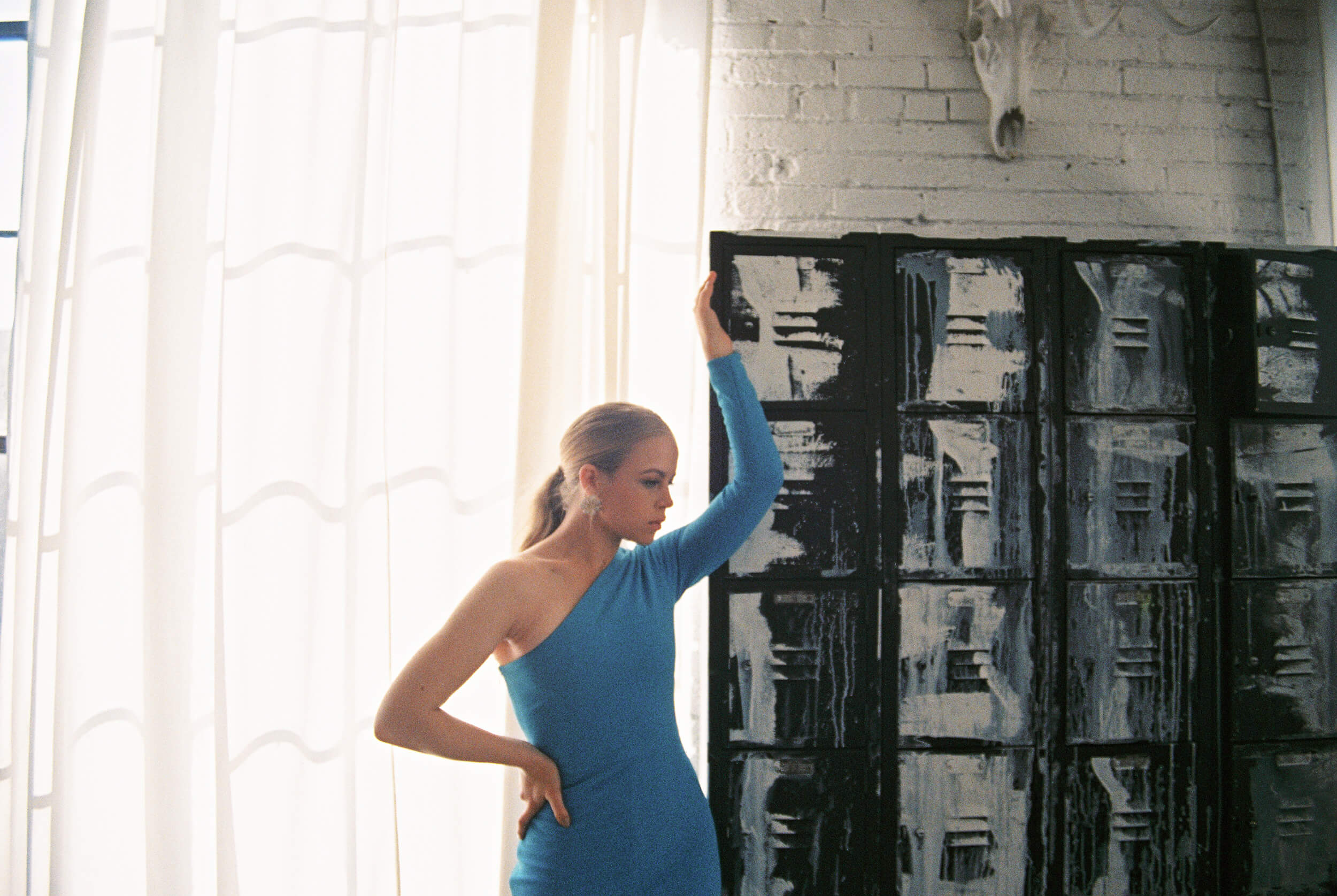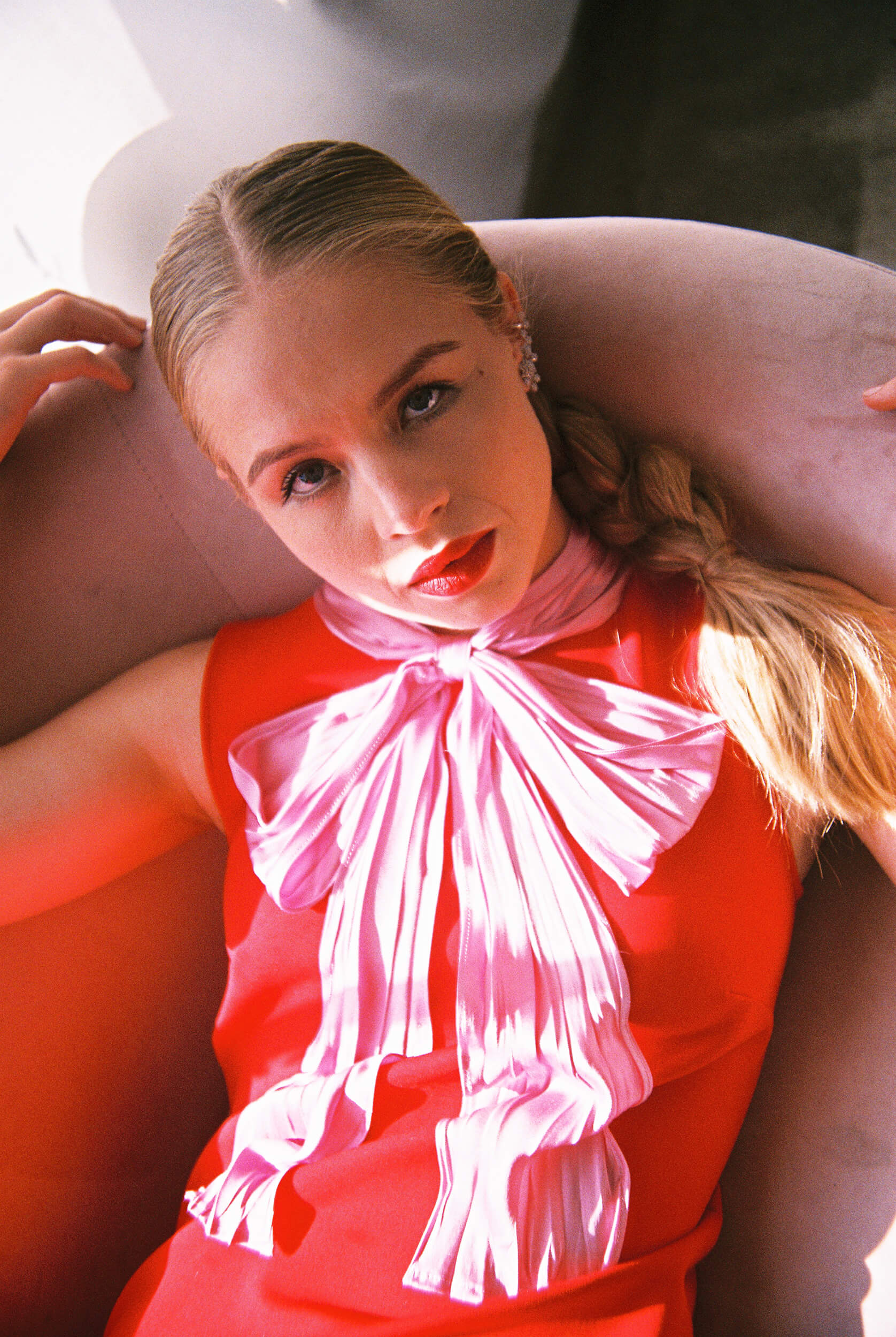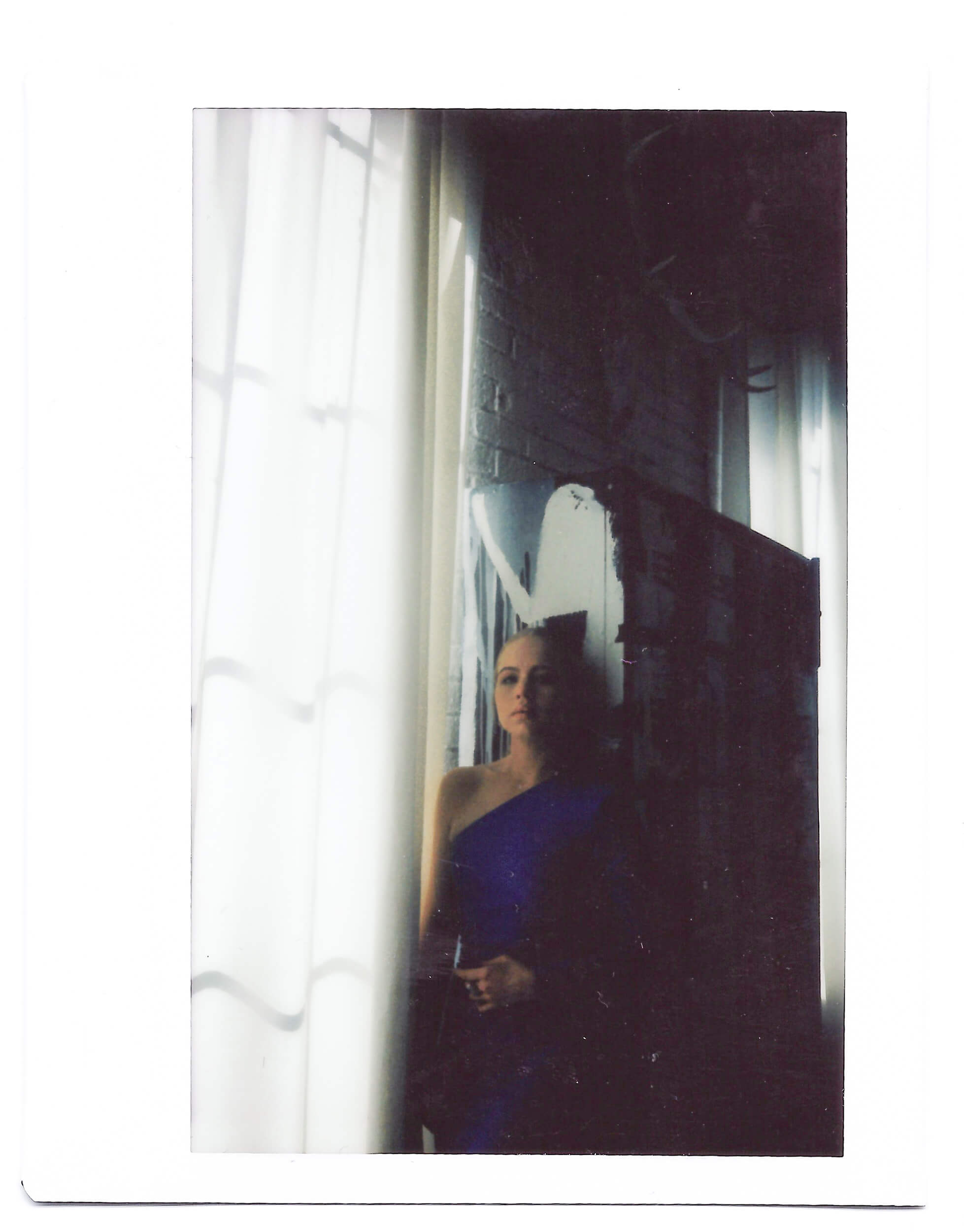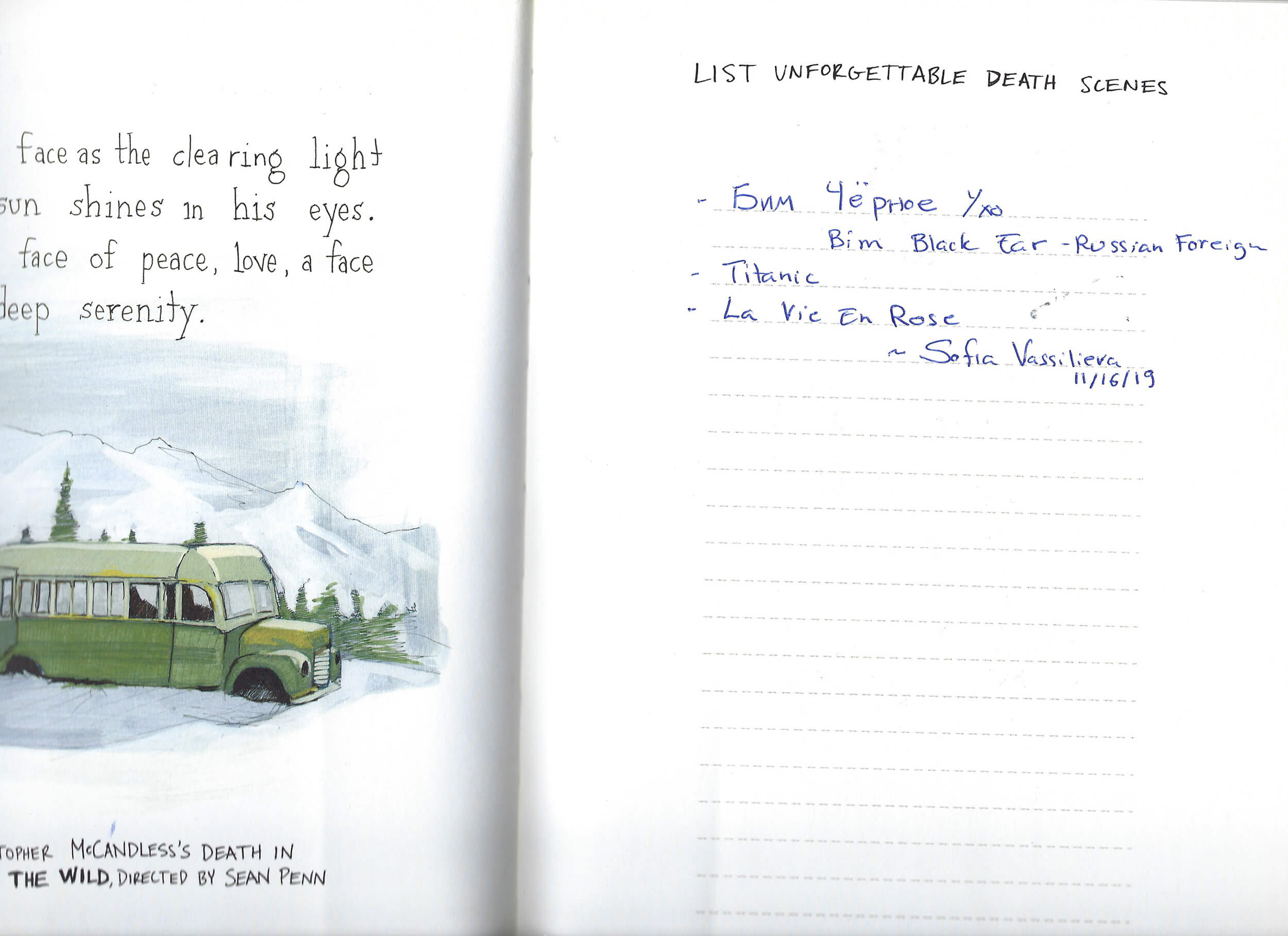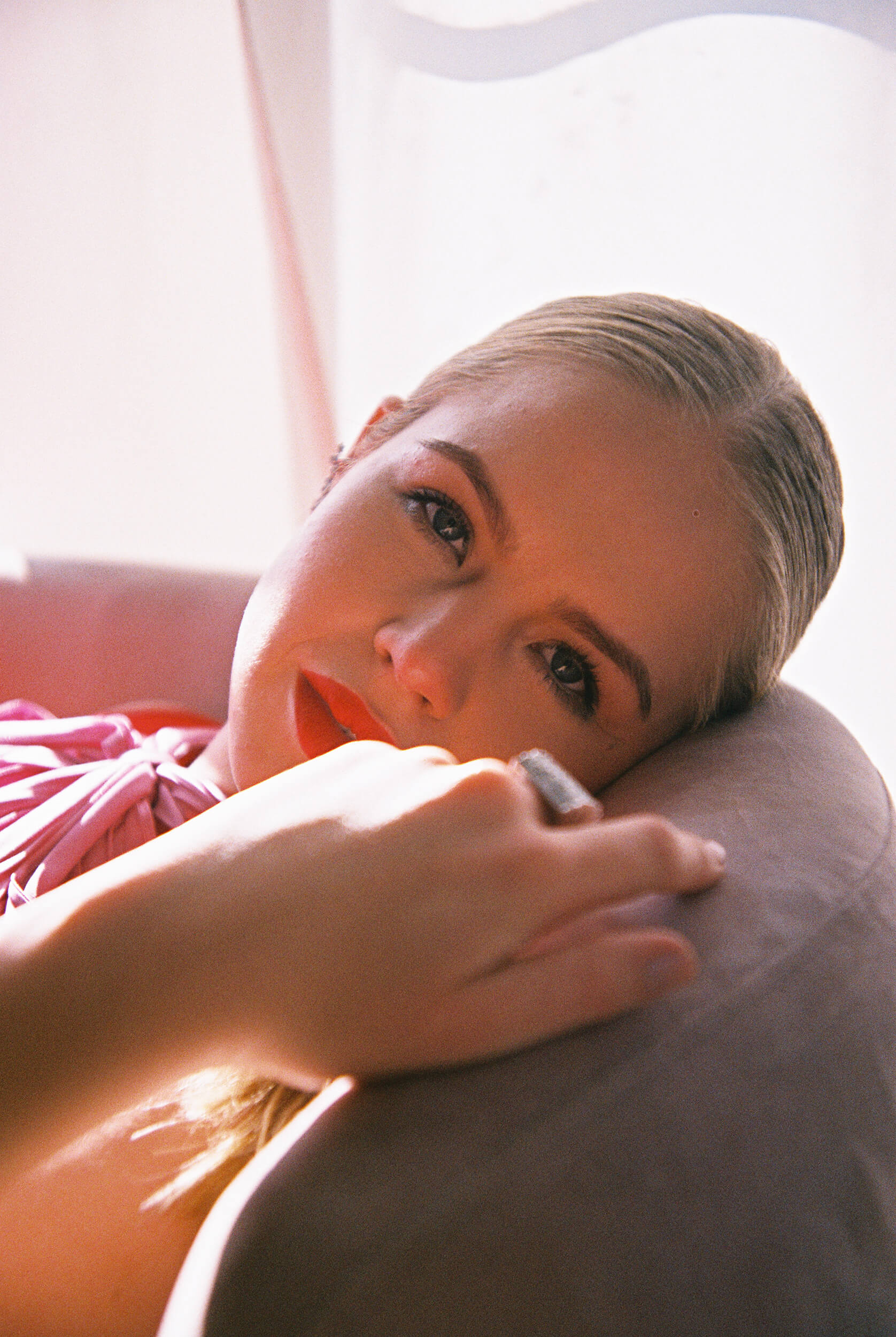 Look 1
Look: Self Portrait
Shoes: Stuart Weitzman
Jewels: APM Monaco
Look 2
Dress: Gucci
Shoes: Schutz
Jewels: Adriana Scarpelli
Look  3
Dress: Solace London
Shoes: Stuart Weitzman
Jewels: Adriana Scarpelli