Some might know him as Clam Fandango from "Toast of London," "Penny Dreadful"'s Dr. Jekyll and Mr. Hyde, or Chief of Security Ash Tyler from "Star Trek: Discovery:" Shazad Latif is a versatile, British actor, perfectly willing to create and experiment with any story worth being told.
While we can now watch him in action again, on the big screen, in the rom-com "What's Love Got To Do With It," and on the small screen, in BBC's TV show "The Pursuit of Love," we took the opportunity to have a fun chat with him about his new, upcoming, and older projects, with an extra couple of personal life anecdotes.
What's your earliest cinema memory?
I used to sneak into the Odeon Holloway with one of my best friends, Kieran Moloney. There was a backdoor that we could yank open. We were movie-obsessed. One of the earliest in the cinema I can remember Is "Apollo 13," "Titanic "and "Romeo and Juliet" off the top of my head.
You have several exciting projects coming up between cinema and television, but, before going through those, let's make a quick recap of your most recent successes: you've starred in critically acclaimed TV series "Penny Dreadful" and "Toast of London," in the fan-favorite comedy "The Second Best Exotic Marigold Hotel," and an award-winning thriller "Profile," to name but a few. How have all these different projects, and the people you've met along the way, shaped your person, both in terms of skills and approach to life and career, in general?
That is a biggie. I think there are things you absorb and take away from every project. Each project leaves an imprint on you in some way, artistically, something has been exchanged and felt and marked. But also, where you are in the world at each time in each job. Dublin for "Penny Dreadful," the mood of the show was dark and my life at the time matched the mood of the show.  India for "Marigold," those are things I will never forget. Eating curry with Maggie Smith and Judi Dench, Bill Nighy telling me to keep a diary, playing scrabble with David Strathairn. Skills are something you hope to learn as a young actor, you watch the old hands at work and hope it will rub off in some way. I'm older now and have my way of approaching things.
The best thing, I guess, is to try to enjoy each and every moment with the work and people and search for some hint of nobility or beauty and pain, all of them, in the work and enjoy the ride. Making some friends along the way maybe, and realizing how lucky we are to be doing such a job, remembering that, always. Then, striving to be good at it and not take it for granted.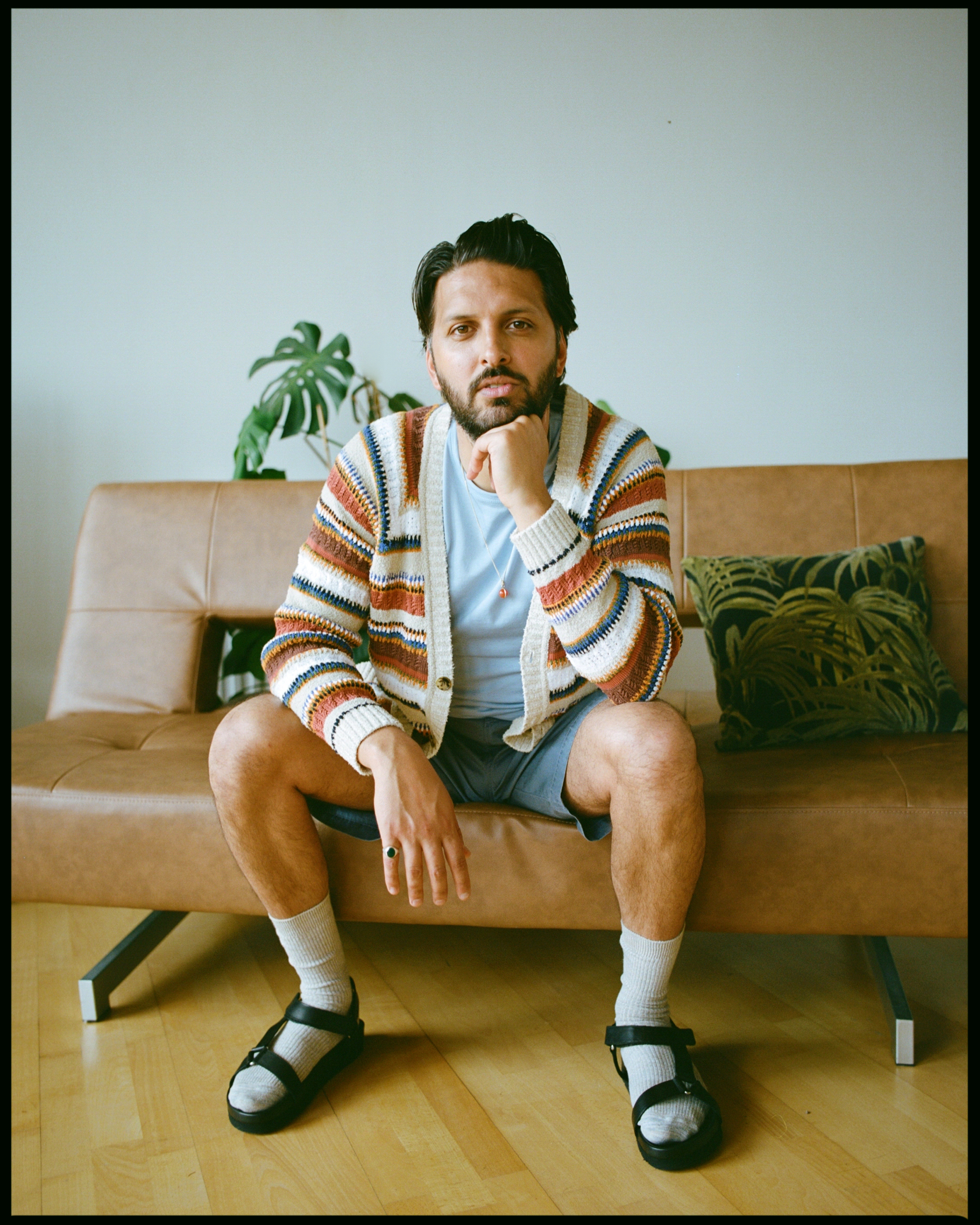 "Each project leaves an imprint on you in some way, artistically…"
One of your upcoming projects is the romance drama miniseries "The Pursuit of Love," in which you play a romantic leading role. The show was written and directed by Emily Mortimer and is based on the novel of the same name by Nancy Mitford: what was your first reaction when you read the script and what was the first question you asked yourself and the director about it?
Knowing Emily Mortimer's work, I was obviously excited. I read the novels and loved them. That is how good they are, that even me, being from a completely different world to the world of the novels, could feel and understand the beauty in them. And they are fucking funny.
My first question was how they were going to approach the fact that my character is South Asian. I spoke to Emily about this and the producers. One of the Indian producer's grandparents or parents had been a Don at Oxford at the time. And reassured me of the obvious truth that people of color were at Oxford at the time the novel is set. There were many, especially in Academia. Krishnamuriti, the great philosopher, was floating about at the time. It was important for me to be involved from that moment as I want to put the color back into history, it is something we must do. We have literally erased a lot from history and now is the time to put it back in. I also liked the fact we weren't signaling it in the story, it was very subtle.
Your character is Alfred Wincham, one of the male love interests in the story. How did you approach your role? Did you read the book before starting shooting, perhaps to get an idea of how to bring to life your character on the screen in the most faithful way (if that was your intention)? Is there maybe something of you in him?
Because filming was paused for a while because of the crazy year we had, I had so much time with the novel. I read it over and over and tried to mine the book for every detail about Alfred. I would go for long walks in character. Talking to myself. He is a funny guy, the only constant, really as the other male roles are mainly Linda, Lily James', love interests. Alfred observes his wife's obsession throughout the entire story. He himself is quite obsessive, slightly odd, highly intelligent, and rather boring, but their relationship is very sweet and touching. There is a great, ridiculous scene at the start of episode 2 where he stops kissing Fanny to pick up and fold his trousers. Bit of a mood killer. Now I would never do that, but I don't like clothes chucked all over the floor. I suppose me and Alfred share that.
You shared the set with fellow brilliant actors as Lily James, Andrew Scott, Emily Beecham, and Dominic West. How did you work with each other to build your relationships on the screen?
Most of my scenes were with the wonderful Emily Beecham, I think she is a fantastic actor. We spent time together on set and in our little cottage and tried to make it feel effortless.  We would improvise and mumble to each other before scenes, trying to create that husband and wife nagging feeling.
"I WANT TO PUT THE COLOR BACK INTO HISTORY, IT IS SOMETHING WE MUST DO."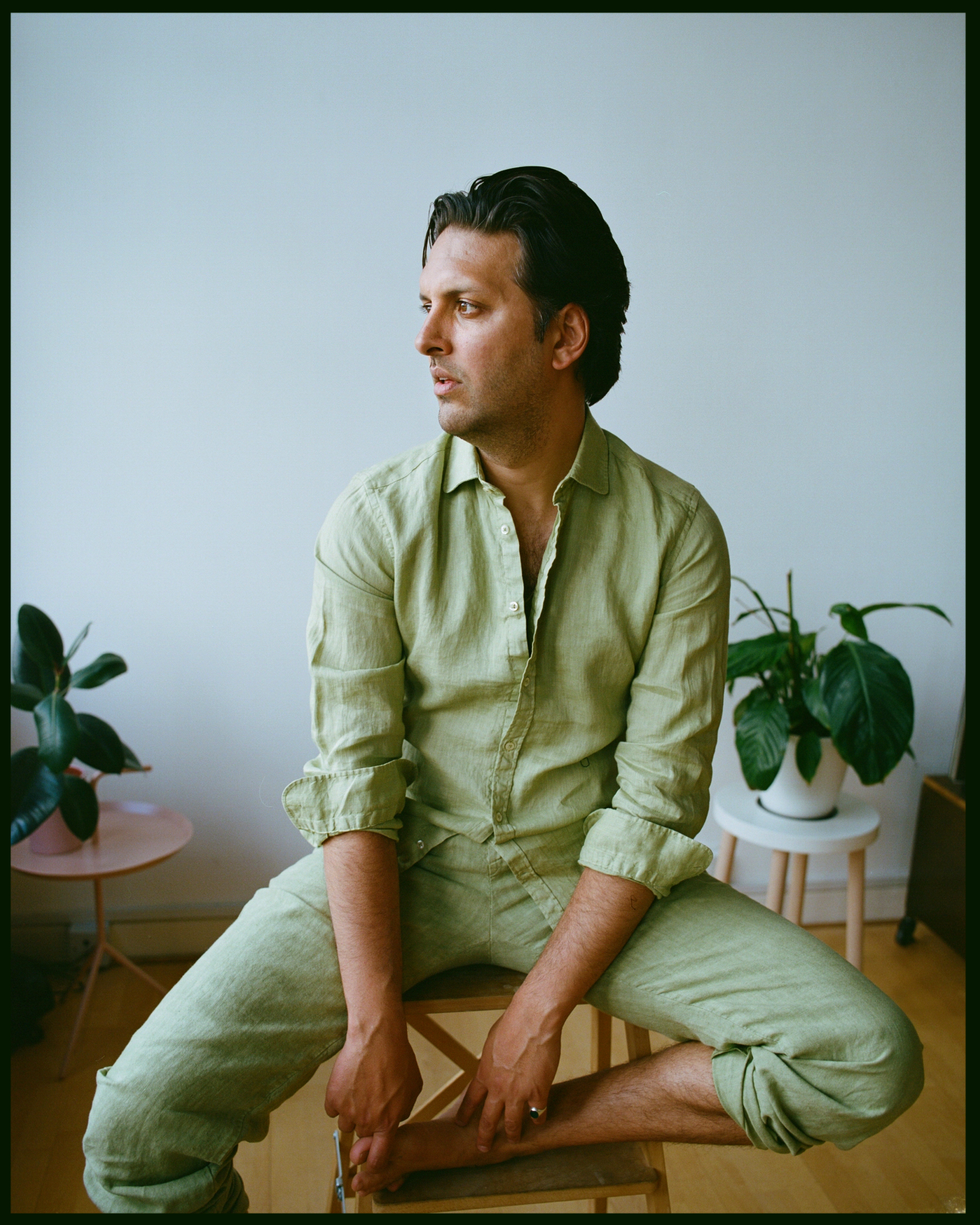 Another anticipated upcoming film project of yours is the rom-com "What's Love Got To Do With It," in which you play the male lead, reuniting with Lily James. How was the experience on this set and what should we expect from this story? 
Getting to work with Lily for the second time in one year was very lucky, especially during the madness of the year. Also, me and Lily are really close friends in real life, so was an extra treat to be working with each other professionally. A time I will never forget, there was an ease with coming to work as we had years of already establishing a connection, so we could just come and try to create together. I felt excited coming in to work every day to see what we could come up with. I think Shekah Kapur, the director, and Jemima Khan, the writer have created a wonderful piece. It's a rom-com, but not like we've seen before. We are exploring a huge subject matter for the South Asian community, so there is a seriousness and heart to the film that you don't get with most rom-coms, as well as it hopefully being funny and uplifting.
How would you describe "What's Love Got To Do With It" in just one word?
Love. (Sighing) The sighing doesn't count as a word.
One of your most successful television projects is the CBS All Access sci-fi TV series "Star Trek: Discovery" – whose season 4 is soon to be released this year – where you play Voq / Lieutenant Ash Tyler, a very complex and multifaceted character, under many aspects. What were the challenges of playing this role and how did you overcome them?
"Star Trek" was madness. The whole scale of it and the world you are living in. Aliens and space and all that, it can get a bit much. I had two characters basically, three actually, (there was a parallel universe episode), which was a lot to try and compartmentalize in the brain, but I think I got there in the end. It was the speed at having to create a whole new character that was scary, but I tried to focus on the truth and heart of the character. It was something I'll never forget.
The fourth series of fan-favorite "Toast of London" is coming up. What should we expect from it and, especially, from your character, aloof hipster Clem Fandango, and his relationship with Steven Toast?
I have no information about the new series yet but I'm sure I'll get to annoy Steven Toast as much as possible. I'm cooking up some fun costume ideas.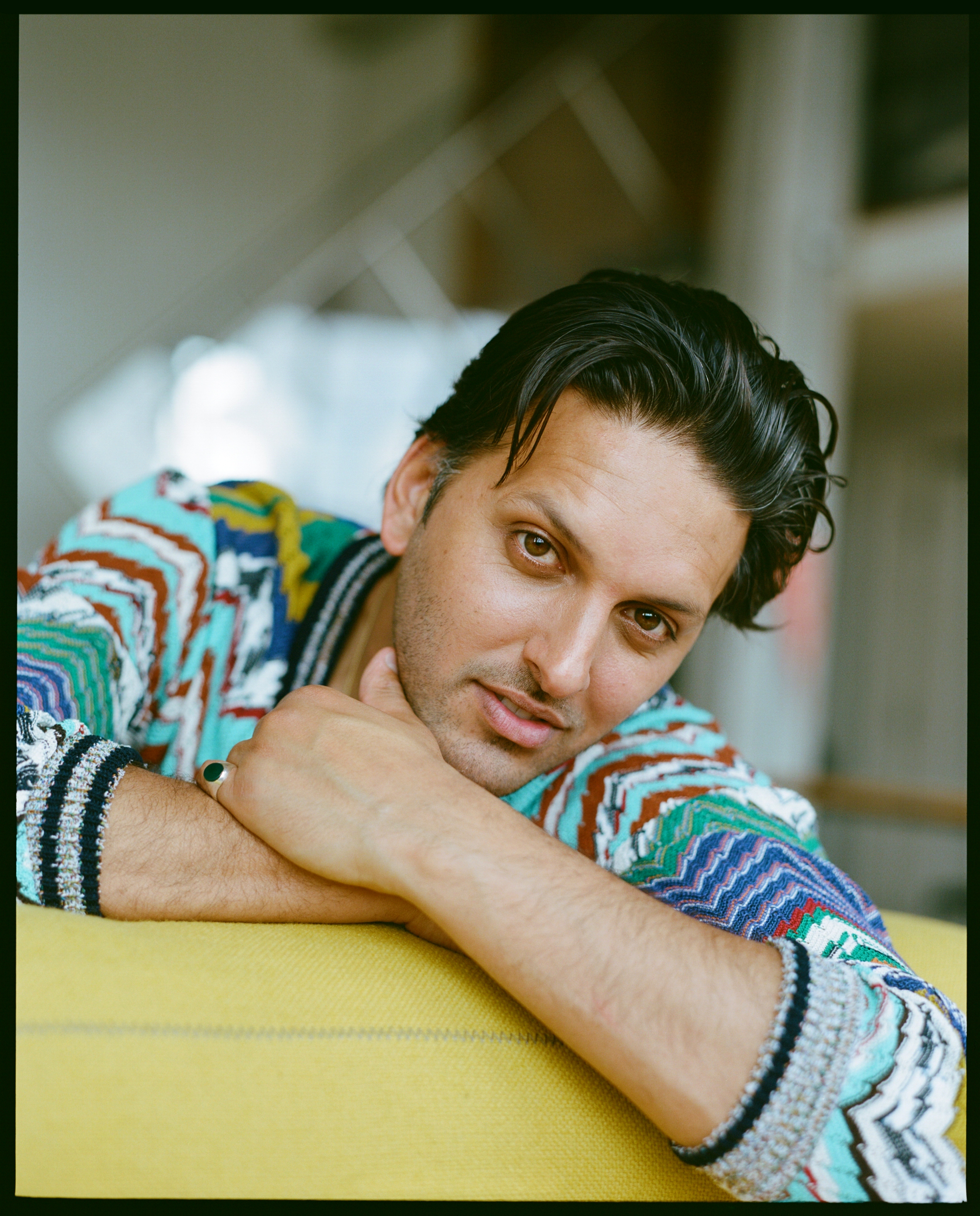 Besides cinema and television, you've also worked in the theatre field. Big screen, small screen, theater stage: where do you feel the most comfortable, and which "system" do you enjoy the most? 
I love all of them. My first love was film, then theater, if I had to order them, but the feeling of a live audience, that energy is unbeatable, but there is also a magic in film, the moment between action and cut something happens, it can be quite deep. I haven't had the chance to do stage since I left school, just the way it's panned out. If the right play came along, I would love to get back on stage.
The last TV series you've binge-watched?
"Are You The One?"
The last film or TV series that made you discover something about yourself? 
"Curb Your Enthusiasm."
What stories do you dream to tell?
I feel there are a few stories I have to tell and that need to get out of me. I'm writing them, so hopefully, you will see them in the near future.
What does "feeling comfortable in your own skin" mean to you?
Being able to ask for something. Being able to be nice to anyone you come across and trying not to judge them. Which is hard. Knowing your history. Exploring all aspects of human nature and having a passion, whatever it may be, without fear of others judging you. Wearing whatever clothes you want.
Your must-have on stage and on set.
A mint. Unless I'm playing a cowboy or someone who should have bad breath.
An epic fail on the job.
Getting food poisoning on the way to filming a scene with Liam Neeson. Vomited all day in my dressing room, until about five minutes before I was supposed to shoot. Managed to get it done but it was a close call, and disgusting.
"I REMEMBER THROWING OUT ALL OF MY VHS, ONE BY ONE, AS I TRANSITIONED TO DVD – IT WAS A SAD TIME."
Your first on-screen crush?
Jennifer Aniston as Rachel Karen Green in "Friends," you may have heard of it. Clare Danes in "Romeo and Juliet," and Juliet Binoche in "The English Patient."
The first DVD you have ever bought?
"Cruel Intentions," "Enemy of the State" and "Aliens," all at once. I remember throwing out all of my VHS, one by one, as I transitioned to DVD – it was a sad time. I kept all my DVDs though.  In suitcases in a shed.
What's the bravest thing you have ever done?
Standing 30 feet away from my brother and taking turns to throw stones at each other but you can't move, like in "Braveheart." I was young. He got me on the corner of the eye. Good shot.
You're afraid of…
The dark. Sometimes.
What's your happy place?
Walking on the heath. Playing football. Playing table tennis. In the sea. In the forest. In Pakistan, with the sun on my face and a bowl of curry.
What's next for you?
Who knows?