On the occasion of the release of "Old Henry," the latest work by director Potsy Ponciroli, we had a chat with the "villain" of the story, Scott Haze. During our interview, right in the middle of the golden hour, between praises to Italy and anecdotes from the set, Scott shared with us his idea of cinema, celebrating its mission as a manifesto of progress and its intrinsic value as a window of the endless possibilities and potentialities of every human being in this world.
Moreover, Scott told us about his experience on and off the set of a Western movie and his unbiased fascination with the most complex, physical, and demanding characters. With a special mention for a couple of newborn interests and a so far and yet so close happy island.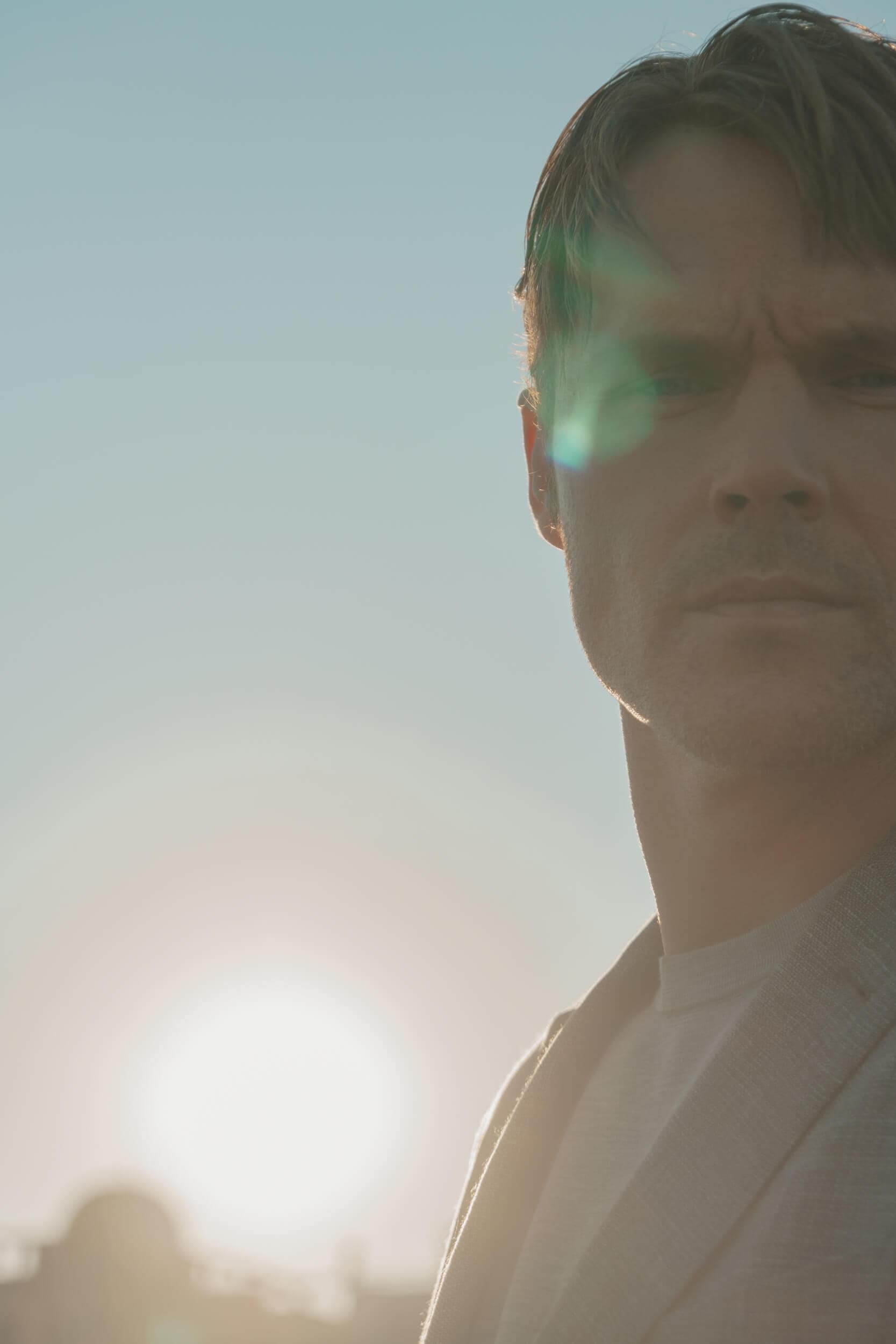 I recently saw the movie, and it's gorgeous, I loved it, it was challenging to watch because it's raw, violent, but it's a very honest story. Your character is Curry, this mysterious man who appears all of a sudden in the life of this small family, with a satchel full of cash and three men hunting him. It's a very engaging story from the beginning: what was your first reaction when you read the script and what was the first question you asked the director about it?
It's a very interesting story that I loved to tell because it originates in Venice, Italy. I was shooting "Jurassic World" and it was near the end of production, and I was wondering what I was going to do next, and I was also sad that "Jurassic World" was ending because that was such a fun, beautiful experience. I think it was the last couple of days of that production when my phone rang, and it was Tim Blake Nelson, and any time Tim Blake Nelson calls, it's either we have a great conversation, or it's some amazing opportunity we're about to go to do together, and this happened to be one of those. He said, "There's a movie I really want you to do with me, would you take a look at it and read it?". So, I read it, and I could not stop reading it, and I thought that this was definitely what I wanted to do next, especially with one of my long-time collaborators, Tim. After "Jurassic World," I flew to Venice, Italy for the week, and I Zoomed with Potsy [Ponciroli], the director, and this was a year ago. So, it's very special to be back here, less than a year later, with this film. The first thing I asked Potsy was, "How are we going to pull this off with the amount of money that I hear we have to make this film?". That was the first question I asked because there's a lot of action, and it takes money to execute those well, so that was my first question:
"Can we pull this off?".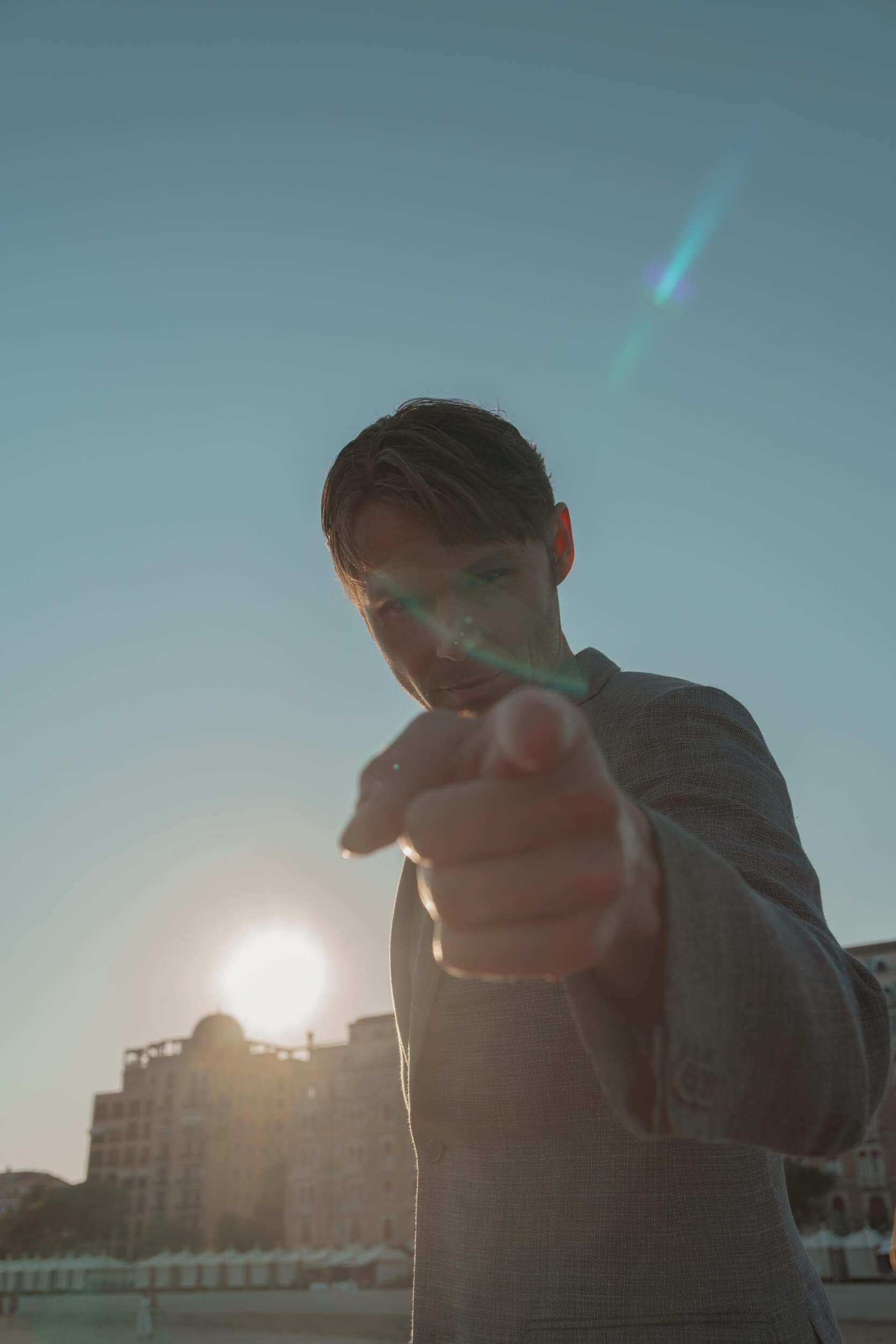 Did you prepare or rehearse in any particular way to build your character? He features in many violent scenes, and you're very often covered in blood and dirt, you're sick all the time, so I suppose you've spent many hours on the makeup chair! 
Well, I did! A lot of my work was endurance, it felt like a marathon, and I knew I was signing up for a marathon when I read the script, but I wanted to play Curry. There were many options for me to choose from, but I gravitated towards Curry because I felt like that was the role that spoke to me and interested me the most. My preparation started with my makeup artist, David Atherton; he was the makeup artist for Val Kilmer in the movie "Tombstone," and, as a kid, I grew up loving Doc Holliday and the way Val looked in that film because in "Tombstone" he was very ill throughout most of it. I was fortunate enough to have the same makeup artist working on me, so I said, "Why don't we start with where Val was at, and then we'll continuously get more and more decrepit, and morbid, and deathly as the film progresses?".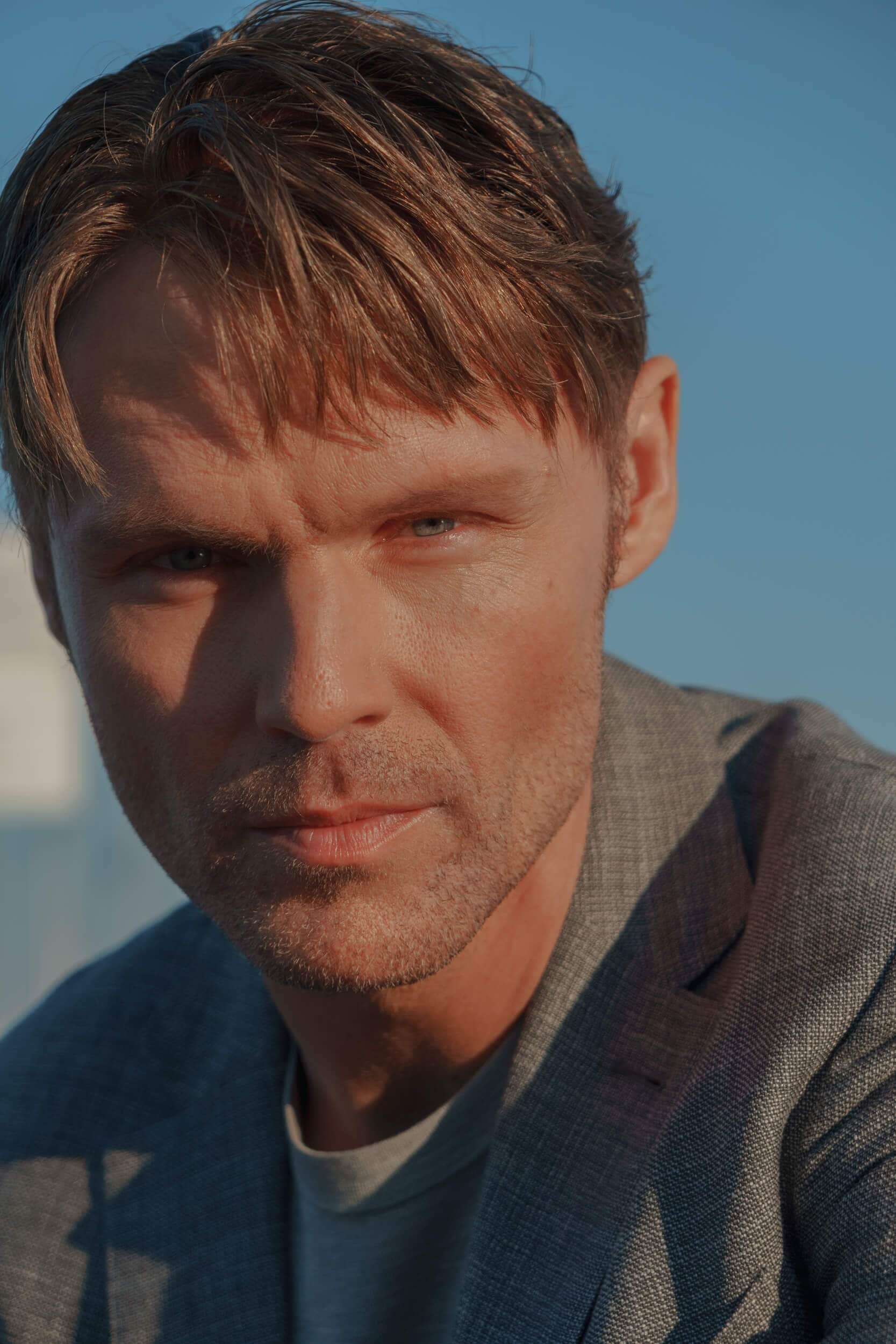 "I knew I was signing up for a marathon when I read the script, but I wanted to play Curry."
You also did another movie, "Child of God," where your play Lester Ballard, another pretty tough character to play, as well, very complex on a psychological level: it seems to me that you're particularly attracted towards those kinds of characters. What is it about them that attracts you? 
Yes, that's an interesting question. Lester Ballard was crafted by Cormack McCarthy, whom I think is such a brilliant author, and there's a certain spirit around those characters that I seem to gravitate towards. It might be because both of these characters, in particular, Lester Ballard and Curry, from "Child of God" and "Old Henry," are very physical and demanding, and I always like challenges like that. I grew up loving sports, I grew up being inspired by Kobe Bryant, he was my main inspiration, and it really allows me to push myself physically as much as I can in the role. I always accept, love, and appreciate that challenge, rather than avoiding it, I move towards it because I know that it can be difficult, and there's something about those characters that's more attractive for me to play, it's like a mission.
There's a movie that's coming out in October, called "Antlers," Scott Cooper directed it, Guillermo del Toro produced it, and that was a role for which I had to basically quit eating for 6 months – I was living off a piece of fish a day, and I've done this for "Child of God" and "Antlers," and it went even further in "Antlers" compared to what I had to do for "Child of God."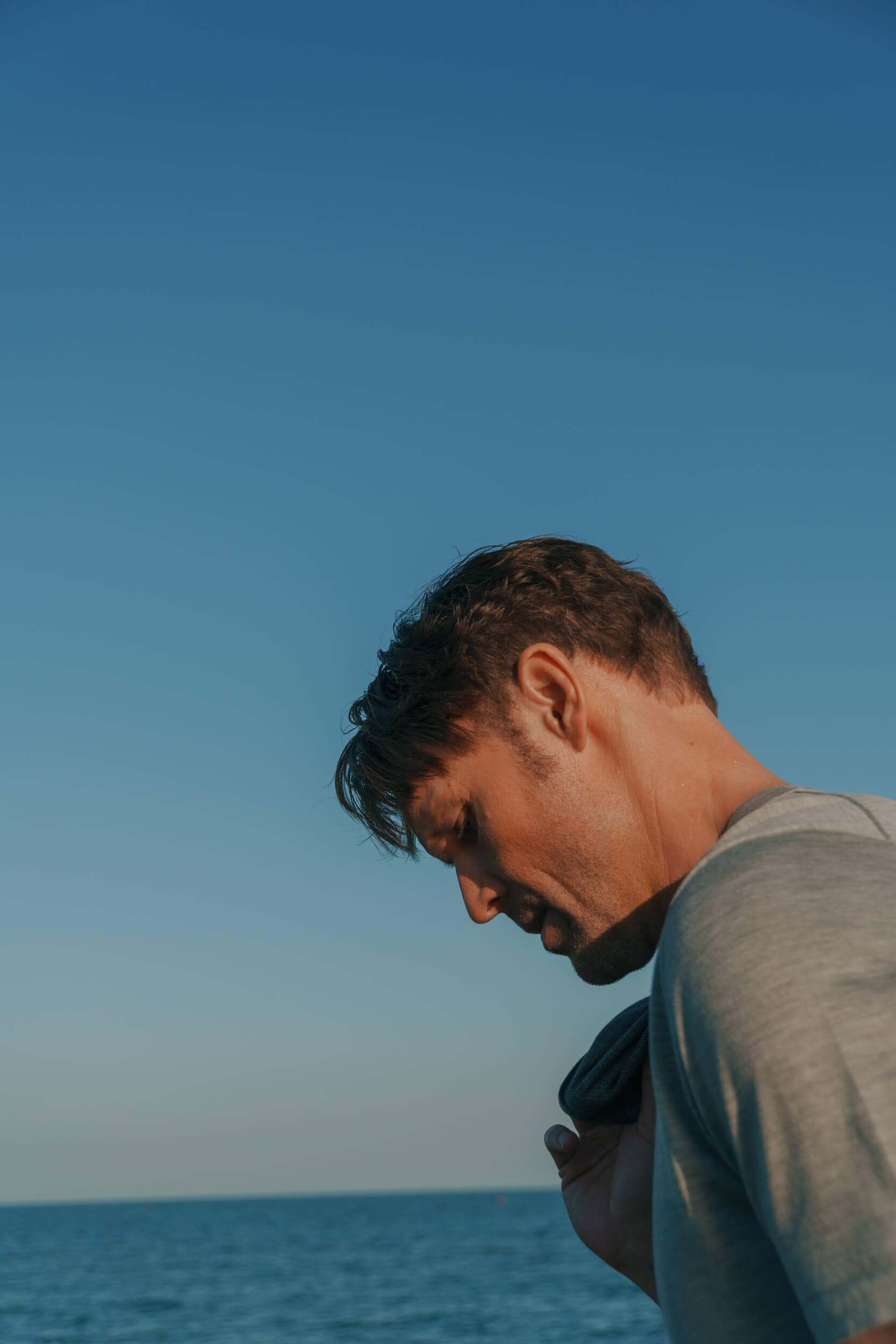 "…there's something about those characters that's more attractive for me to play, it's like a mission."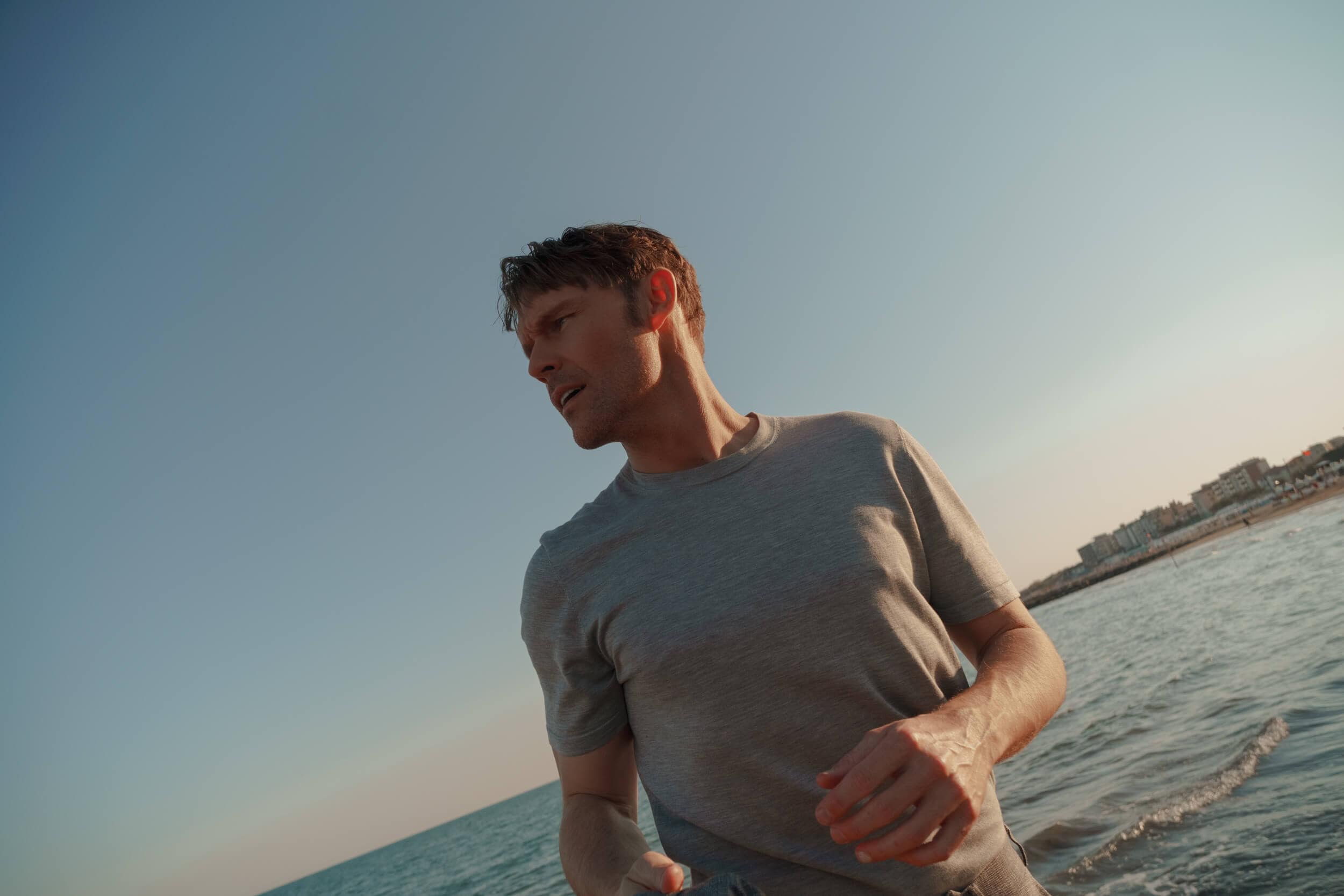 As for your character in "Old Henry," did you take inspiration from any personal experience you had, anecdotes you heard, movies you watched, or stories you read to build it in its complexity? 
The thing about this role, in particular, is that I knew that the circumstances dictated that "I'm going to always be present at the moment:" I'm physically dying, I'm trying to survive, whether I'm tied to a bed, tied to a chair, being shot at in a leg, there's always an immediate point of attention that I can grab onto, which is survival, which drives the whole film. My inspiration, oddly enough, was that I was working from a place of love a lot, and there were a lot of things that Curry wanted to get home to.
I guess you must be a fan of westerns, I don't know if you were one even before "Old Henry," but I suppose you've become a big fan now! What are your 3 favorite western movies?
That's good! [laughs] I think I will put "Tombstone," "Unforgiven," "Lonesome Dove."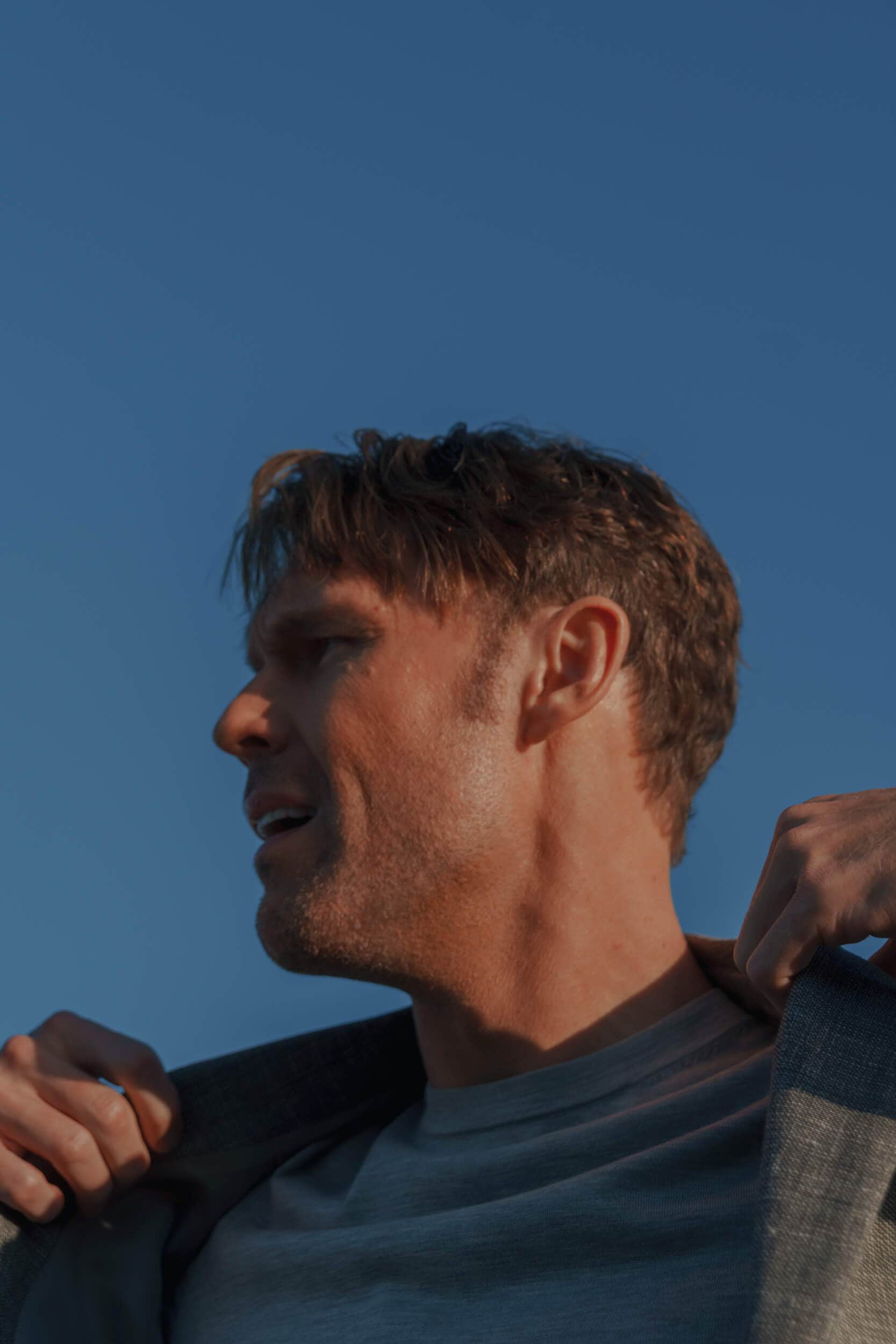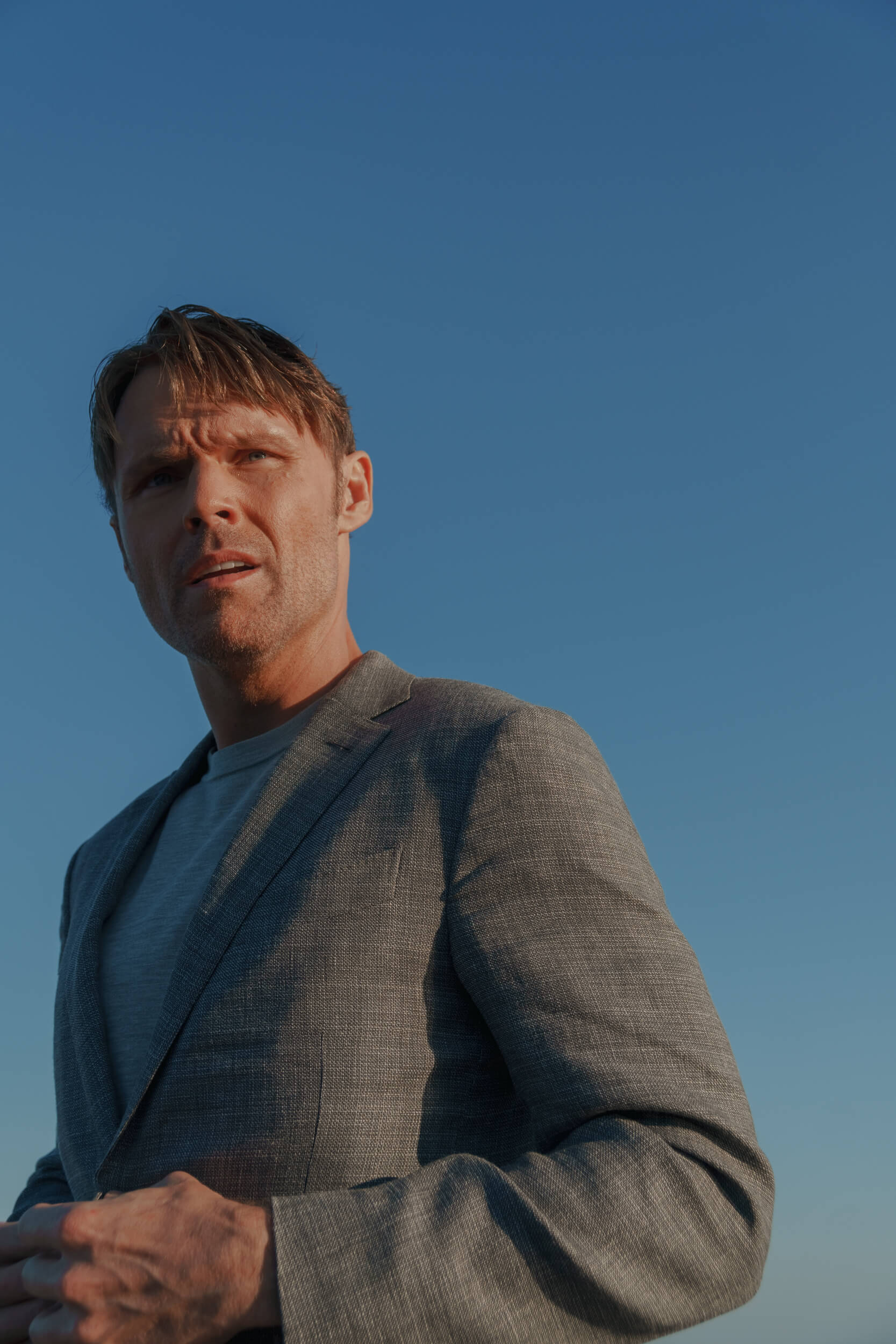 Did you watch any movie or TV show lately that made you discover something new about yourself?
Yes! While I was filming "Jurassic World," we were quarantined at a hotel, and I watched a movie directed by James Fox called "The Phenomenon," which deals with extraterrestrials and unidentified flying objects. My mind was completely blown after watching that film, and subsequently, I think I've watched every bit of content you can find on all the streaming platforms on the subject. I just finished "UFO," produced by J.J. Abrams, and it is fascinating, real, and, to be honest, it's made me think so much about it. That's the most interesting topic for me right now.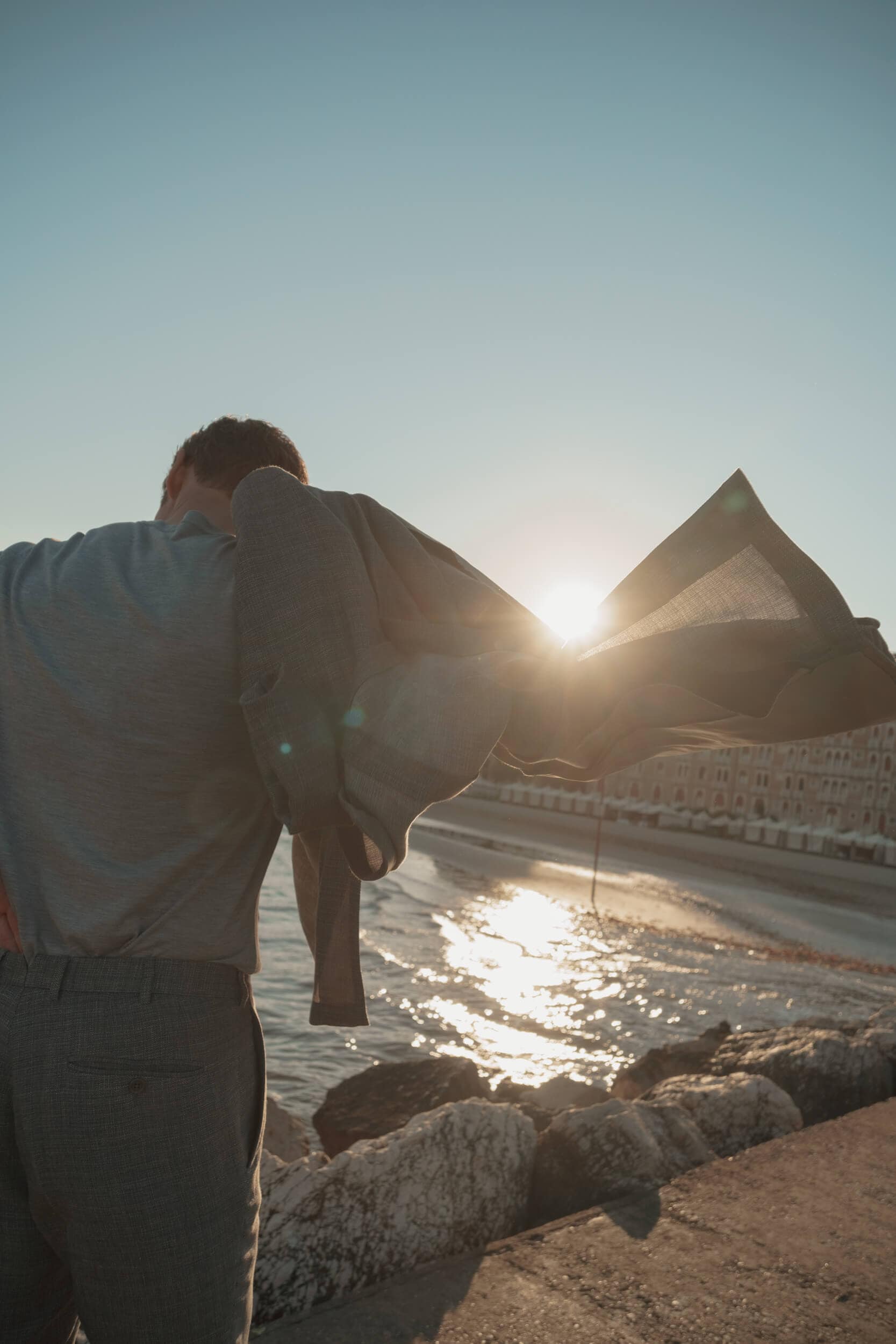 "Extraterrestrials and unidentified flying objects"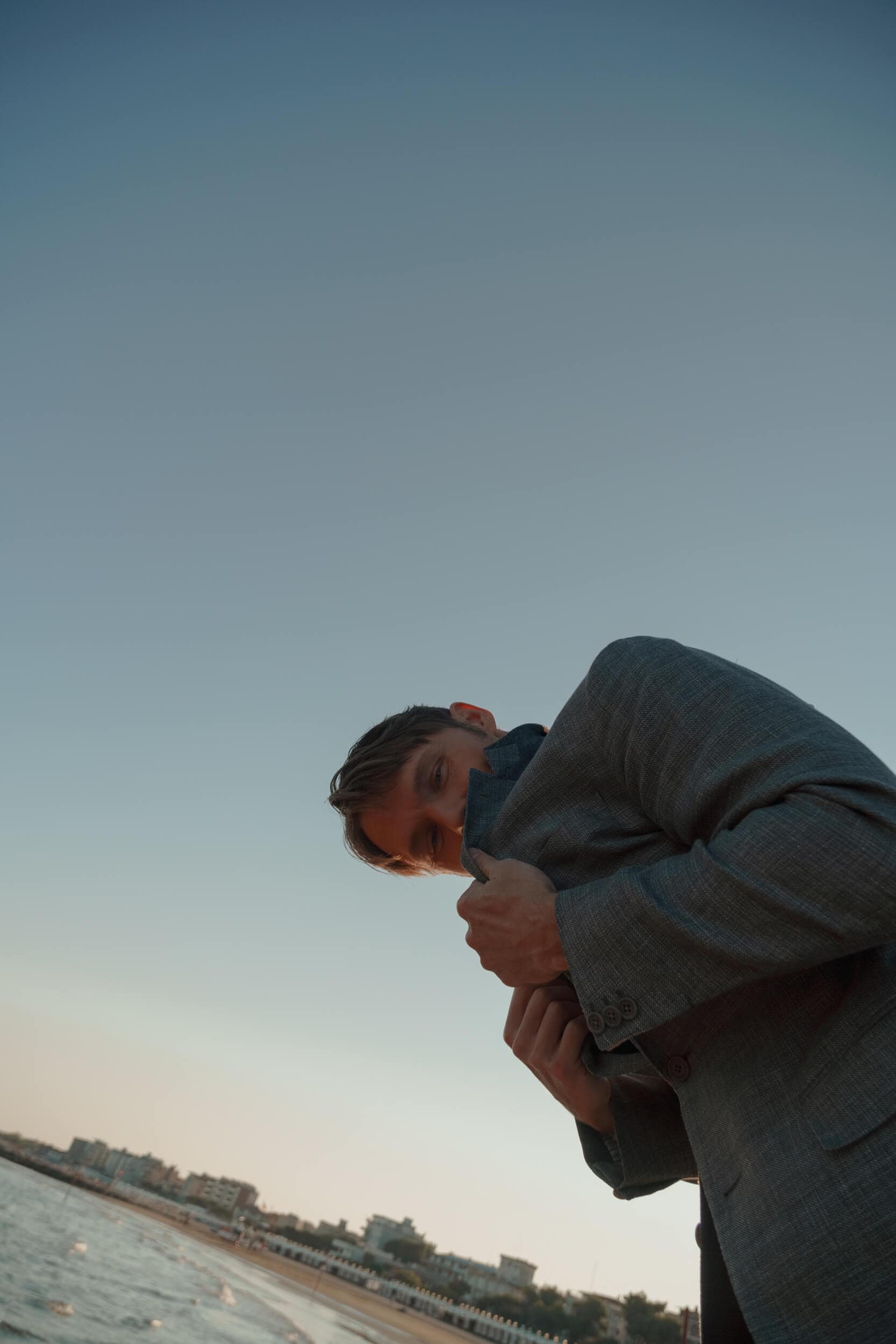 An epic fail on set?
I took my teeth out for a movie, and that movie is never coming out, so I did that for nothing! [laughs] I'd say that would be in the "fail" category, also for the veneers I had to put in…
What's your must-have on set?
Maybe, Eminem.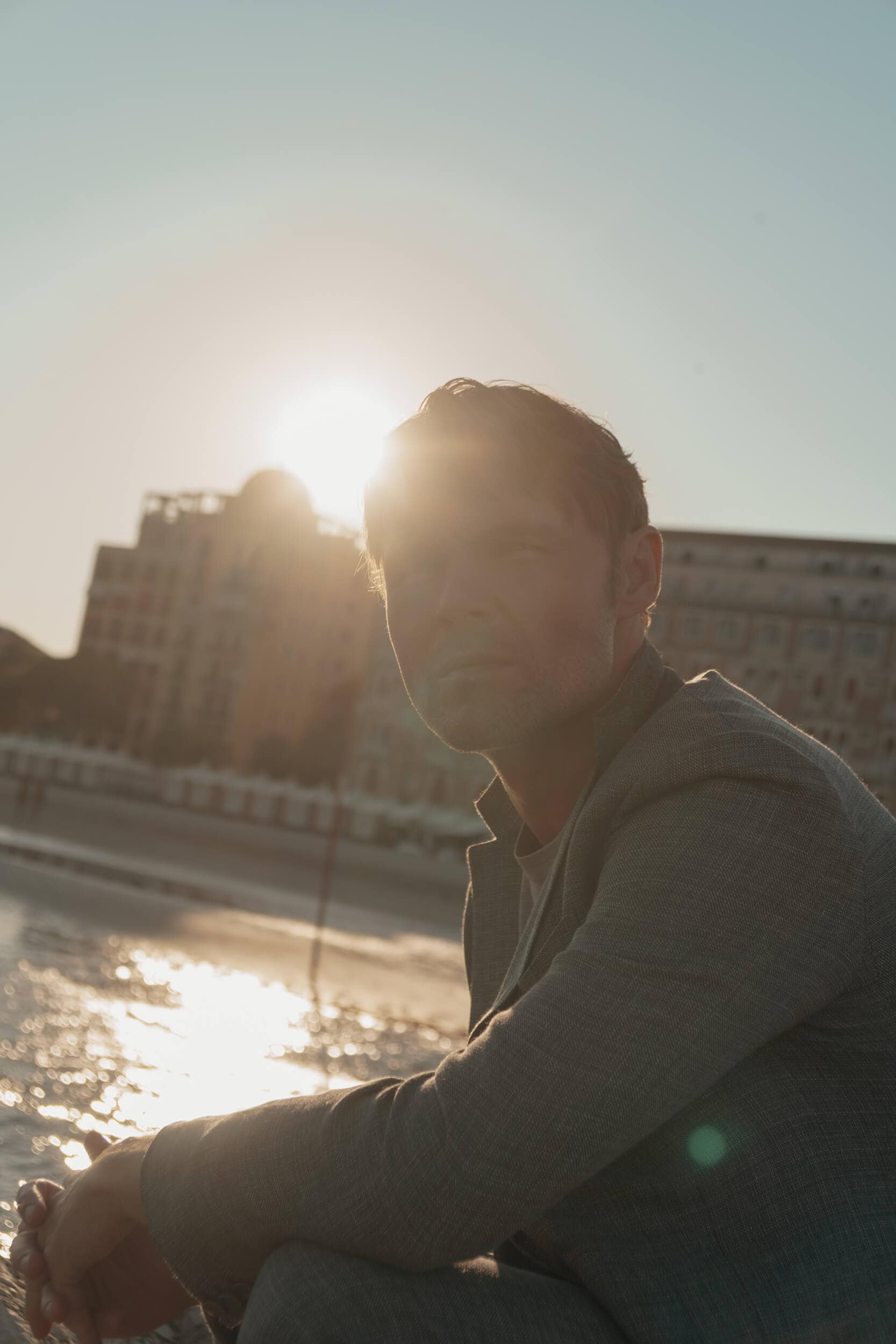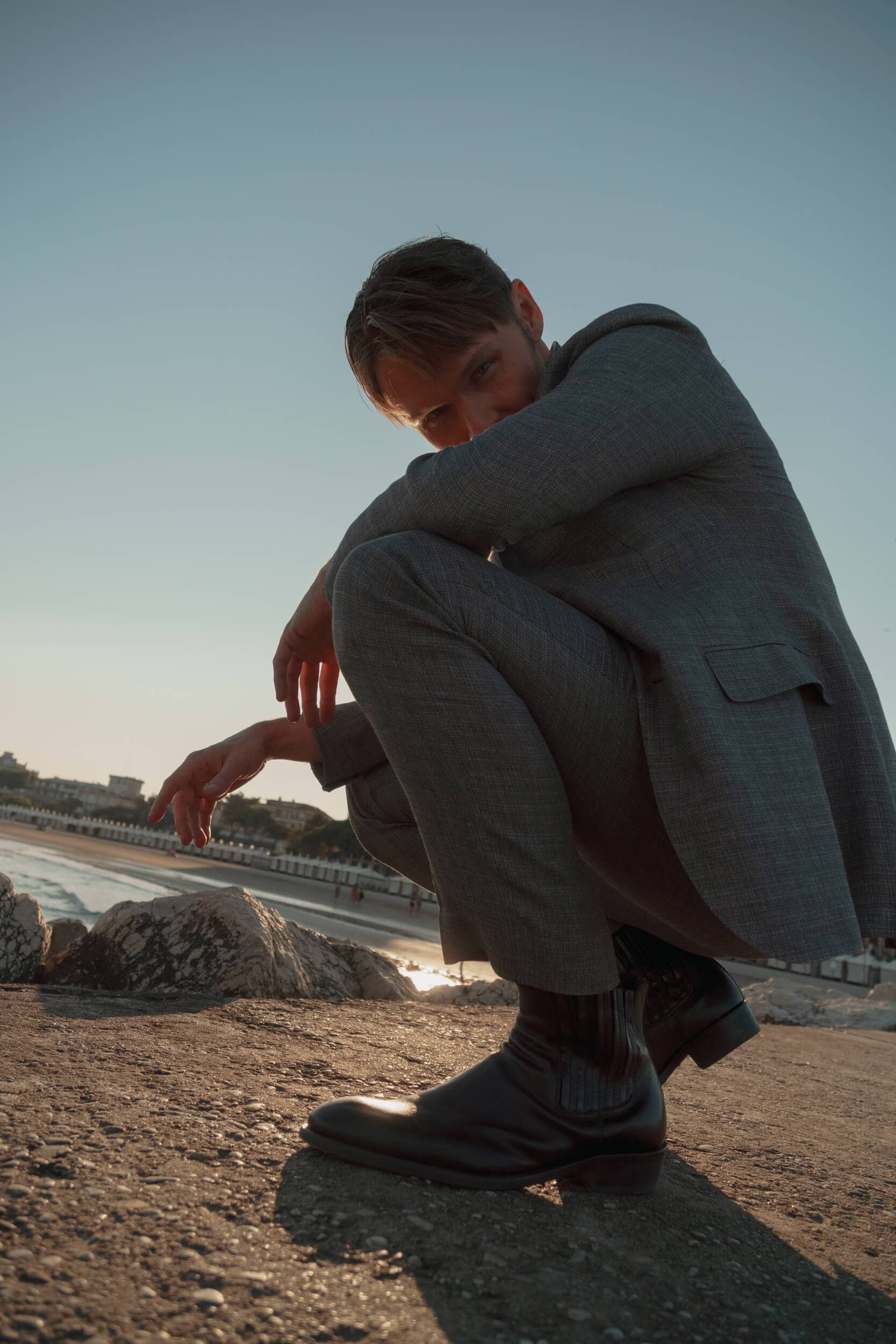 You're also a director: what stories do you dream to tell, both as an actor and director?
There's a movie that I directed called "Mully," I think you'd love it, it's a film that I put my heart and soul into making. I turned down acting work to continue making this film because it's one of the most miraculous stories I've ever heard of. It's a real story, about a man named Charles Mully and his wife Esther Mully who, almost 30 years ago now, started the Mully Children's Family in Kenya. The first mission they did was to rescue orphans and abandoned street children who had been left for dead. On the first night of getting this decision from God, he went out and started bringing these street kids into his mansion: at the end of the first year, he had 300 children living with him, and the town thought he was crazy. Cut to 25 years later, he has rescued 25,000 children, they all call him "dad." He's created a rehabilitation program, an elementary school, a middle school, and a high school, and he's building a university now; he's created sustainable farming with its own micro-climate – in many parts of Kenya it's not raining, but because of what Charles has done with conservation of water and forest, he's managed to this micro-climate, so it rains on his property. What he's doing can change the world, and that's the movie that I've decided to direct first. I was asked to by my friend John Bardis, and it was life-changing, and that's the type of stories that I want to tell, stories that can illuminate the hope that humanity can have, a little bit of faith in hard work and never giving up. We can change the world, and Charles Mully is.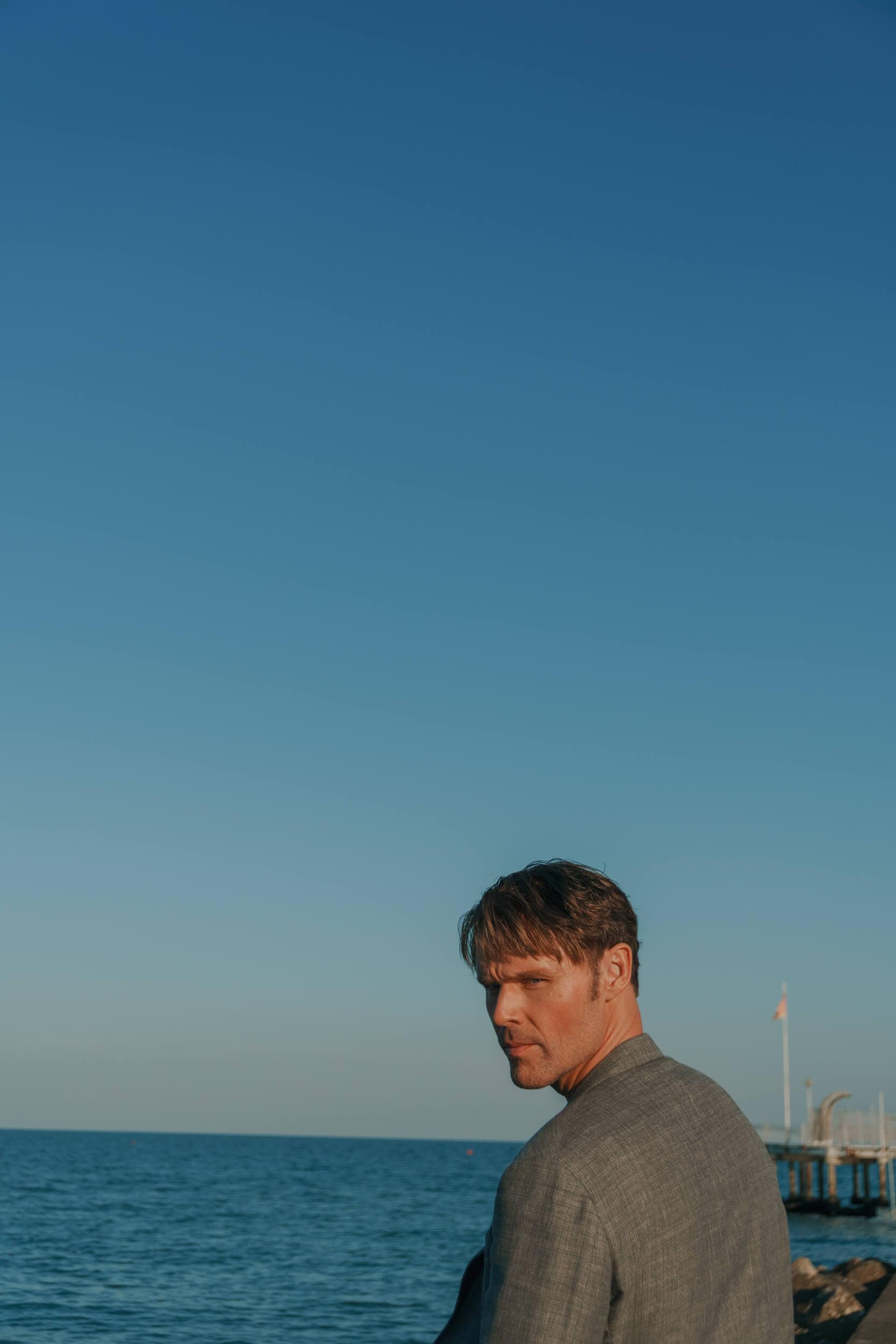 "We can change the world"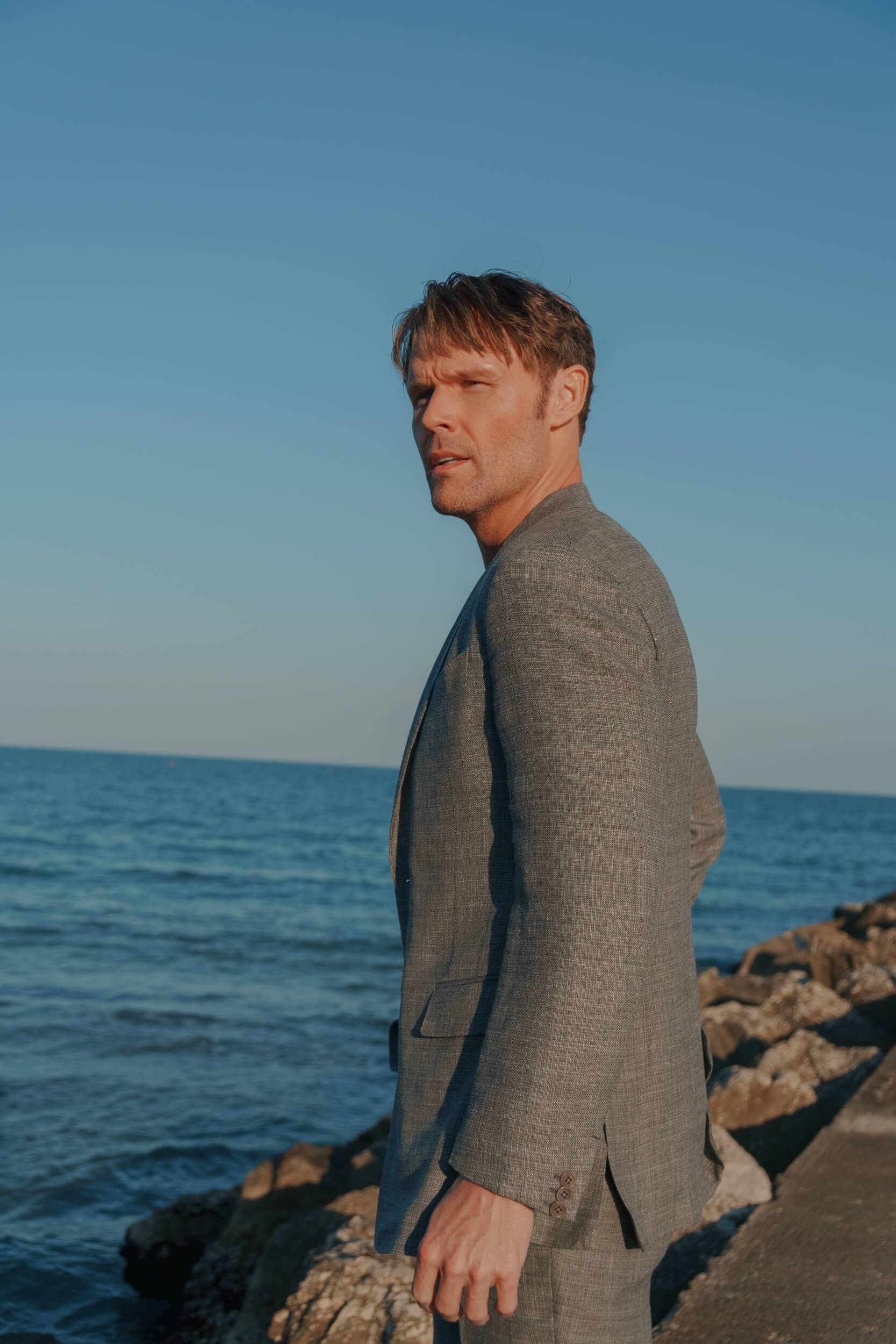 What are you afraid of?
It's a good question… I am claustrophobic. I was trying to find something more poetic, but I'm claustrophobic.
Last question: what's your happy place? 
Venice, Italy. Coming here with "Child of God" in 2013 changed my life. I get emotional just thinking about how much I love this country: it's memories, it's the beauty of this city, I feel like I might have lived here in a past life. I want to come here and do a play in this city, I love it with all my heart. So, that's a happy place for me, that and the basketball court.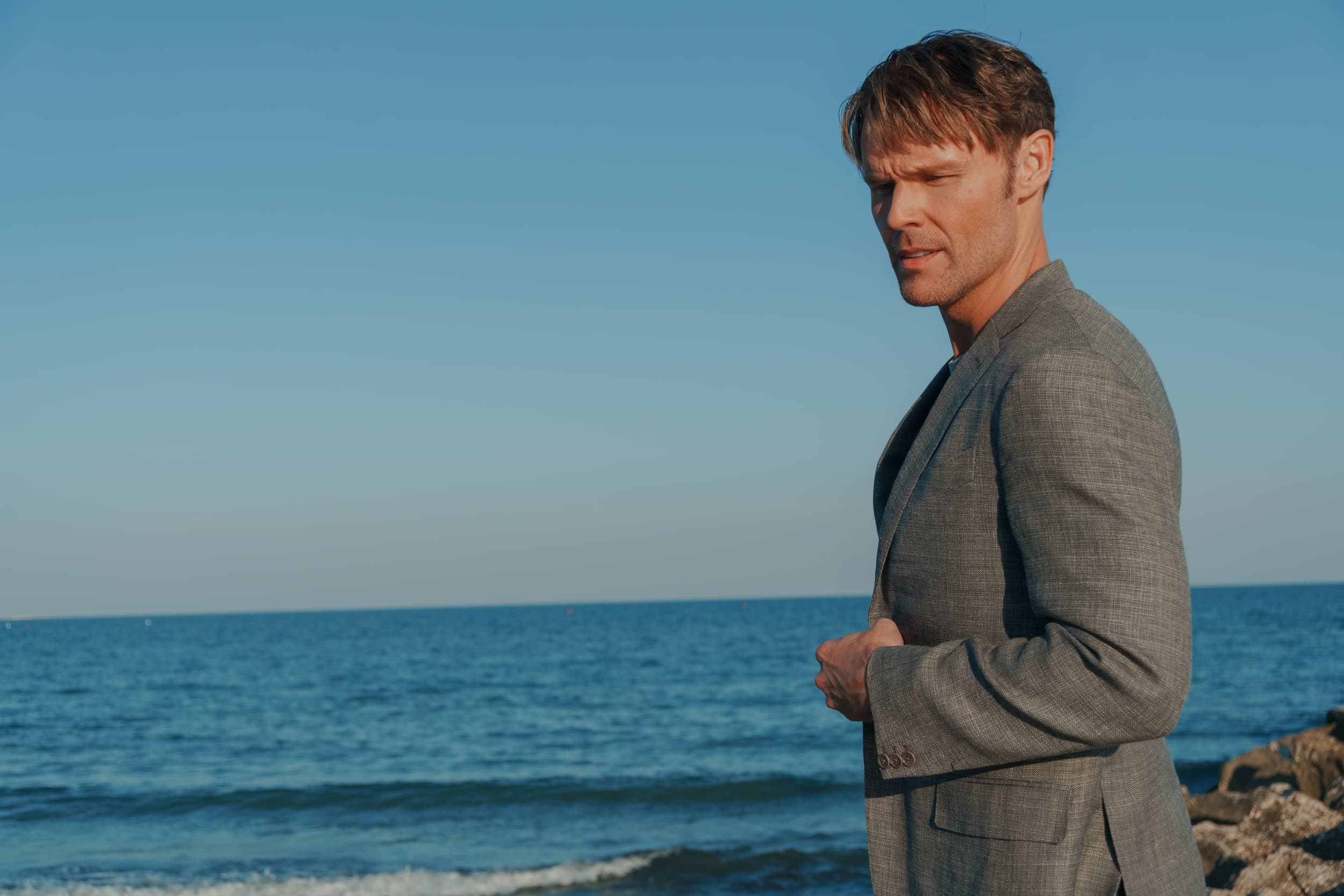 Photos by Johnny Carrano & Luca Ortolani.