Actor, musician, social activist, Sam Quartin has it all, especially what it takes to break through as an all-round artist and excellent human being. Raised between New York City and Upstate New York, she was introduced to the movie world just a few years ago but soon began giving scene-stealing performances in many more projects, and not only cinematographic. Since 2018, she's the frontwoman of the garage rock band The Bobby Lees, currently in the process of finishing a new record with Grammy Award-winning producers.
We had a nice chat with her on the occasion of the release of two of her latest projects, the indie film "Body Brokers" – where she stars alongside Academy Award winner Melissa Leo – and the pandemic thriller "Tyger Tyger" – where she leads the cast opposite Dylan Sprouse. Not only Sam told us about her experience on set, musical heroes, and unexpected stage fright, but she also talked us through her charity work and the values inspiring it, letting us discover the strength and versatility of her beautiful soul.
More details about her upcoming project and life story below, in our interview with Sam Quartin.
What is your earliest cinema memory?
I think "Edward Scissorhands," it was the first thing I saw that made me say "I wanna do that."
You're starring in the highly-anticipated thriller "Body Brokers." It's a story about addiction and recovery, hinting at the purposes of profit that might often be involved in the management of rehab centers, and it's a delicate theme to deal with, for sure. What was your first reaction when you read the script and what was the first question you asked yourself and the director about it?
"Holy sh*t, is this real? How can this be going on?" I thought the script was really incredible, I also felt sick to my stomach. John (the director) told me all about his experience being brokered when he was in rehab. I know profit being more important than people's health and well-being is not a new concept, but this story tells it in a new way.
The film tells the true story of a multibillion-dollar fraud in the drug-addiction domain, approaching in a unique way a theme that is very frequently tackled both in cinema and television. What is, in your opinion, the contribution of this story to the breakdown of the drug addiction taboo in public discourse and everyday conversation?
This film makes it feel personal. It's not just statistics and facts – when I watch the film, Utah could be anyone, my friend, my brother. I think the film does an amazing job at letting you in on what's really going on, while also showing how anyone in that vulnerable state of early sobriety can get taken advantage of by a predatory body broker. I think the film will help anyone who is suffering or has friends or family who suffer from addiction.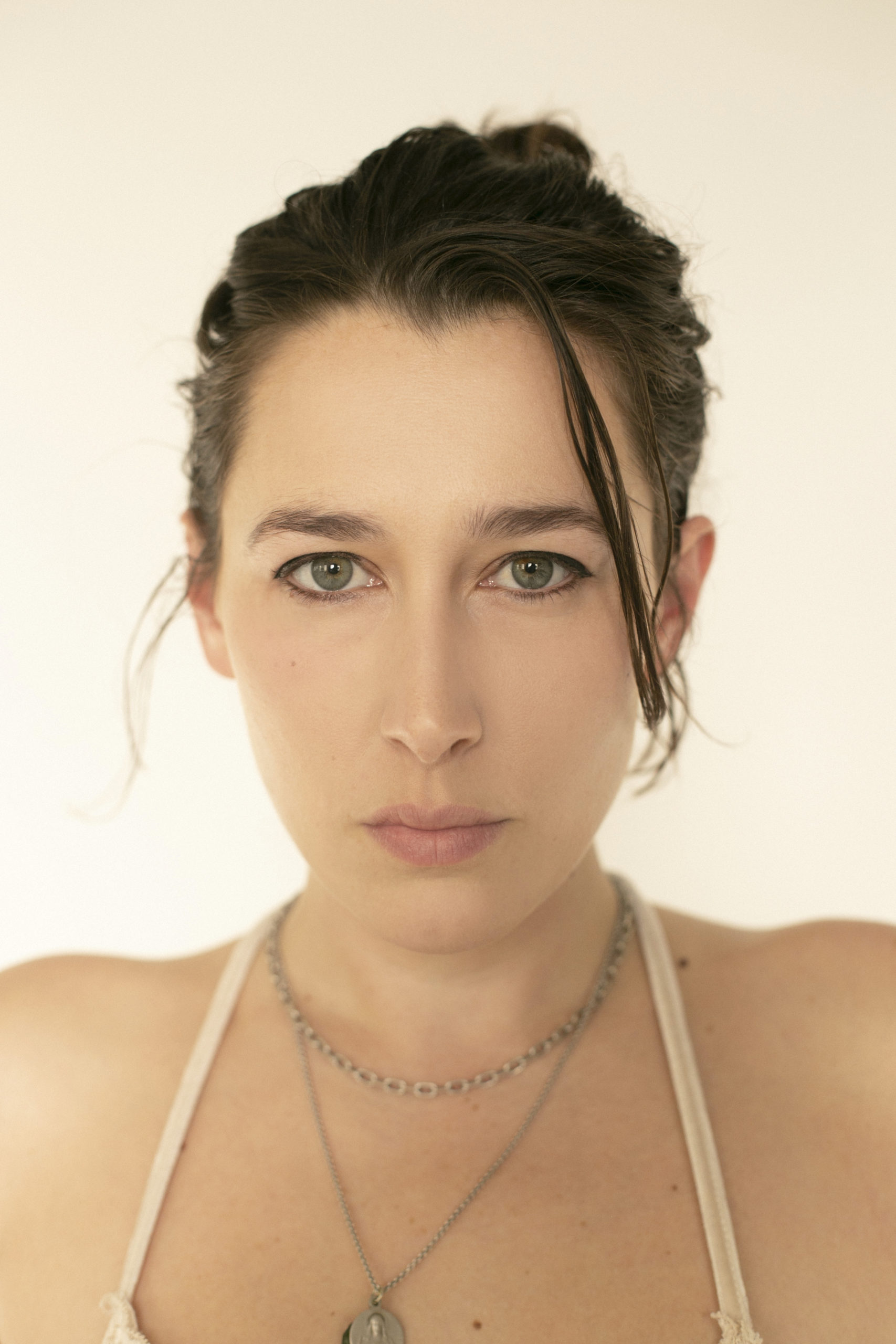 "The film will help anyone who is suffering or has friends or family who suffer from addiction."
Your character, Tina, is a young mom determined to stay sober for the love of her two children. How has your personal story "influenced" the creation of your character?
I've had the experience of early sobriety but I don't have kids, so I needed to do some research. I found someone who had two young children and had recently relapsed. She was very open about what that feels like and what her experience was. I took that in and tried to model Tina after her. I wanted to be of service to her story.
How would you describe "Body Brokers" in one word?
Honest.
We will also see you in a leading role opposite Dylan Sprouse in the thriller "Tyger Tyger." The movie is set during a pandemic and you play a young woman who makes a deal with a drug addict (Sprouse) to distribute stolen life-saving medication to those who need it. How did you approach your character and how did you overcome the challenges of playing this role? 
I was really excited to play Blake. Kerry wrote the kind of character and story I dream about being a part of. Blake felt like a bad-ass version of Mother Theresa or Robin Hood. She puts others before herself and is willing to do anything to help those in need, including robbing a pharmacy and putting her life at risk. She makes decisions on impulse – like falling in love at first sight and going on a wild adventure with that person, not thinking about the consequences or the concept of "real life." It was a fun headspace to get into for a couple of months.
"Tyger Tyger" is not only a tale about love and addiction in pandemic times as it deals with universal themes to which audiences around the world would be able to relate, with or without the current Covid-19 threat. How did you work with the rest of the cast to build your relationships on the screen and give life to such a timeless story?
I knew I was supposed to fall in love with Luke at first sight, so I started a journal and put a photo of Dylan in it. That might sound creepy [laughs] but I've done that a few times on films – whenever I'm supposed to trick myself into having feelings for someone quickly – it usually works for that period of time.
How would you describe "Tyger Tyger" in one word?
Fun. If I was allowed two words, I'd call it Phantasmagorically Romantic.
"PHANTASMAGORICALLY
ROMANTIC"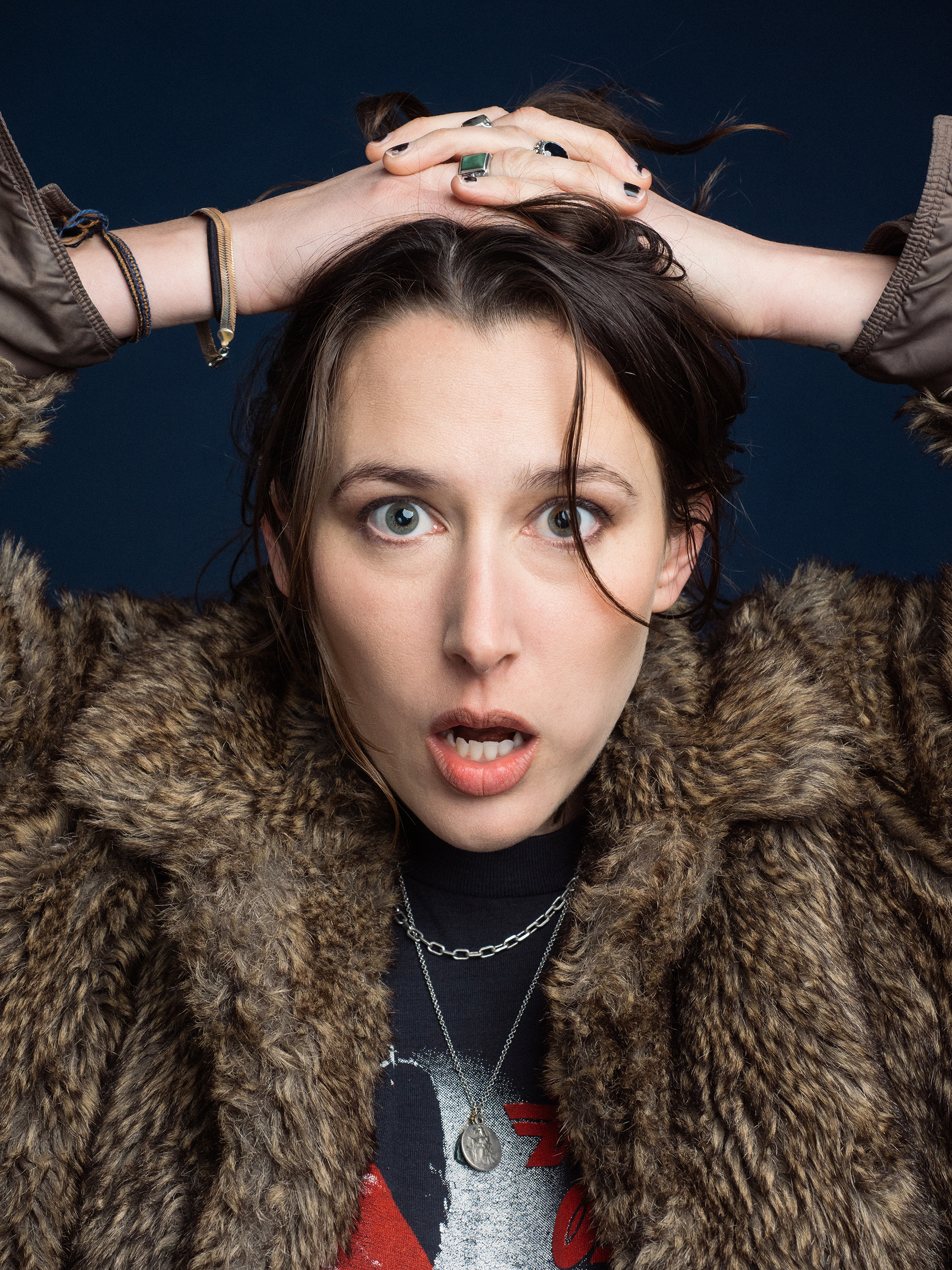 Acting is not your only talent and passion: you're a "slashy," as they say, an actor/musician leading the garage rock band The Bobby Lees. What is your first music memory and how was your band formed? 
First music memory was my dad taking me to see Little Richard when I was really little. Little Richard let the kids on stage and I got to see him up close. He was electric, there was so much energy blasting out of him, it definitely stuck in my head.
My band formed a few years ago when I moved to Woodstock NY, I met Kendall (my bassist) and Macky (drummer) in 2017 and we made our first record. Then Nick (our guitarist) joined in 2018 and that's when we really started.
Your single "Drive" will be featured in "Tyger Tyger:" was this song born before or after you shot the movie, and did they influence each other in any way? 
"Drive" was written a couple of months after we shot "Tyger Tyger." I had so much fun on that set, it was honestly the best film experience I've ever had, so when I got back home it was winter in upstate NY and I got pretty depressed for a couple of months. Sometimes after a film where you have all these new friends and family for a period of time, and then you come home – it feels like a comedown. That happened after "Tyger Tyger," so yeah, "Drive" came out of that. We have another song called "Guttermilk" I wrote while shooting "Tyger Tyger." "Guttermilk" was definitely inspired by the film and my experience on it.
If you could play a famous musician, who would you choose and why?
Patti Smith. I love Patti, her music and her books. There's something about her writing that reminds me of the adventure of life and the synchronicity and magic that can be found when you're open to it. I bought my guitar from the Chelsea Hotel where she used to live. I would love to play her.
Between cinema and music, what's the world you feel most comfortable in, and which is the one you enjoy the most? 
I truly love both, I don't think I can pick which I enjoy most. I enjoy whatever I'm doing, whenever I'm given the opportunity to do it.
You're very socially active, especially on the charity front: can you tell us about your experience with the charities FAMILY and People's Place and Angel Food Meals? How did you learn about them and what is your advice for someone who would like to start volunteering for similarly-purposed organizations? 
I got involved with those charities when I moved to Woodstock, NY a few years ago. I just went online and looked up local volunteer work in my community and found FAMILY first. They do an amazing job. I'm now on an email chain that lets me know whenever they need volunteers. We go to local farms and pick produce from rows of fresh food that the farm donates. Then the food gets distributed to local food banks. I like to do that stuff whenever I'm home, between jobs. I also do meal deliveries sometimes to people who are house-bound. I learned about it through Angel Food Meals but now I just do it whenever I'm home or free. You get to meet some really interesting people.
When I lived in cities like NY and LA, when I wanted to help, I felt overwhelmed and not sure how to start. You drive past Skid Row and there are thousands of homeless people – I'd say to myself, "what the heck am I supposed to do?" When I lived there, I spent a day with some friends handing out hundreds of sandwiches and ended up getting a ticket from the cops… I think it's harder in larger cities to help out. But no matter where you are, I do believe a small act of love or kindness for anyone, especially a stranger, can go a long way.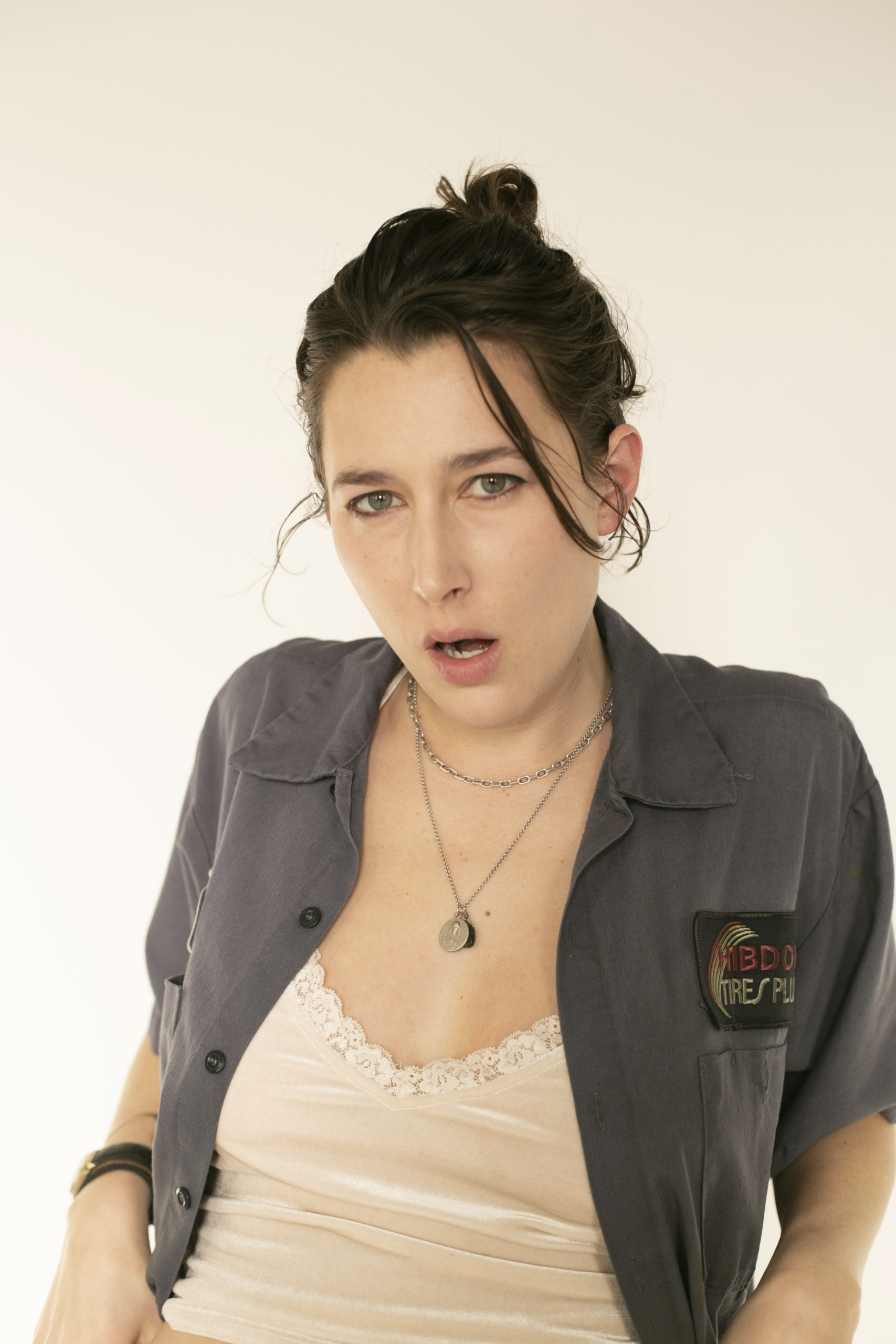 "No matter where you are,
I do believe a small act of love or kindness for anyone, especially a stranger, can go a long way."
The last TV series you've binge-watched?
"Black Mirror" and "Escape at Dannemora." I haven't watched any other shows in the last two years but I've had time to watch a bunch of movies recently. My favorites have been Dennis Hopper's "Out of The Blue," "Over the Edge," "Border," and "Straight Time."
The last album you've binge-listened to?
Ozzy Osbourne – "Blizzard of Oz."
Is there any hidden talent or hobby you've developed over the past lockdown months?
Going in the river in the winter, my friend introduced me to cold dipping last year and I'm really into it now. It makes me feel very alive and hopeful. Also been doing needlepoint.
What stories do you dream to tell?
I recently wrote a script about someone who joins a cult and becomes a witch. Not sure when I'll get to make it, but I like anything that has an element of mystery or magic to it. I love stories of transformation. And stories that don't necessarily assign gender roles. Most of the characters I dream of playing end up being cast by men, I'm hoping to be able to play those roles one day without having to change my gender. I got lucky recently because "Tyger Tyger" and "Body Brokers" are the types of stories I love to be a part of.
"I love stories of transformation.
And stories that don't necessarily assign gender roles."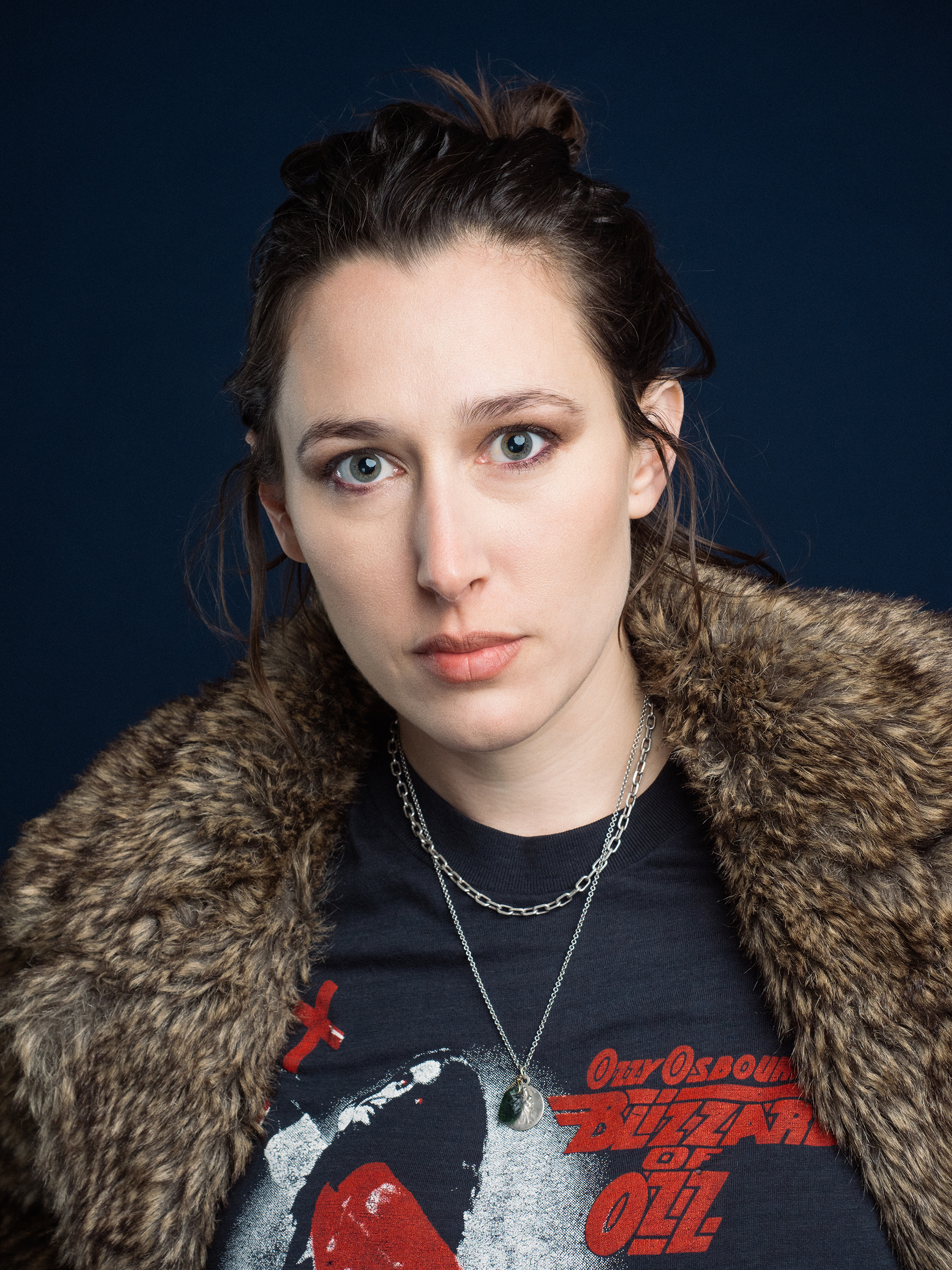 The last film or TV series that made you discover something about yourself?
I wrote down this line "pay attention to what you're drawn to and don't worry about what it's called." It was from a more unknown indie film that came out a year ago I didn't really like, but I loved that line.
What does "feeling comfortable in your own skin" mean to you?
Being true and completely honest when I talk to people, and not feeling like I have to accentuate or boost anything. Knowing that I'm enough. It's not how I always feel, but it's nice when I feel that way.
Your must-have on set and on stage.
A book and a snack. I can't go too long without eating or I get weird.
An epic fail on the job.
I'm sure I've had multiple ones, but I can't think of any right now. Maybe cause if I mess up, I don't think of it as failing, I kind of like it. It's just a reminder we're all human and we're fallible.
You are afraid of… 
Performing in front of people, I know that's odd because I do it often, but every time I play a show, right before we go on stage, I want to turn around and go home and crawl into bed. Forcing myself to go through that feeling and doing it anyway is very rewarding, I'm happy when it's over. Same thing for acting, I guess. I'm also afraid of being stuck in enclosed spaces. I like to be able to walk around or leave at any moment.
The movie or TV series character you would want to be friends with?
Hawk from "Detroit Rock City."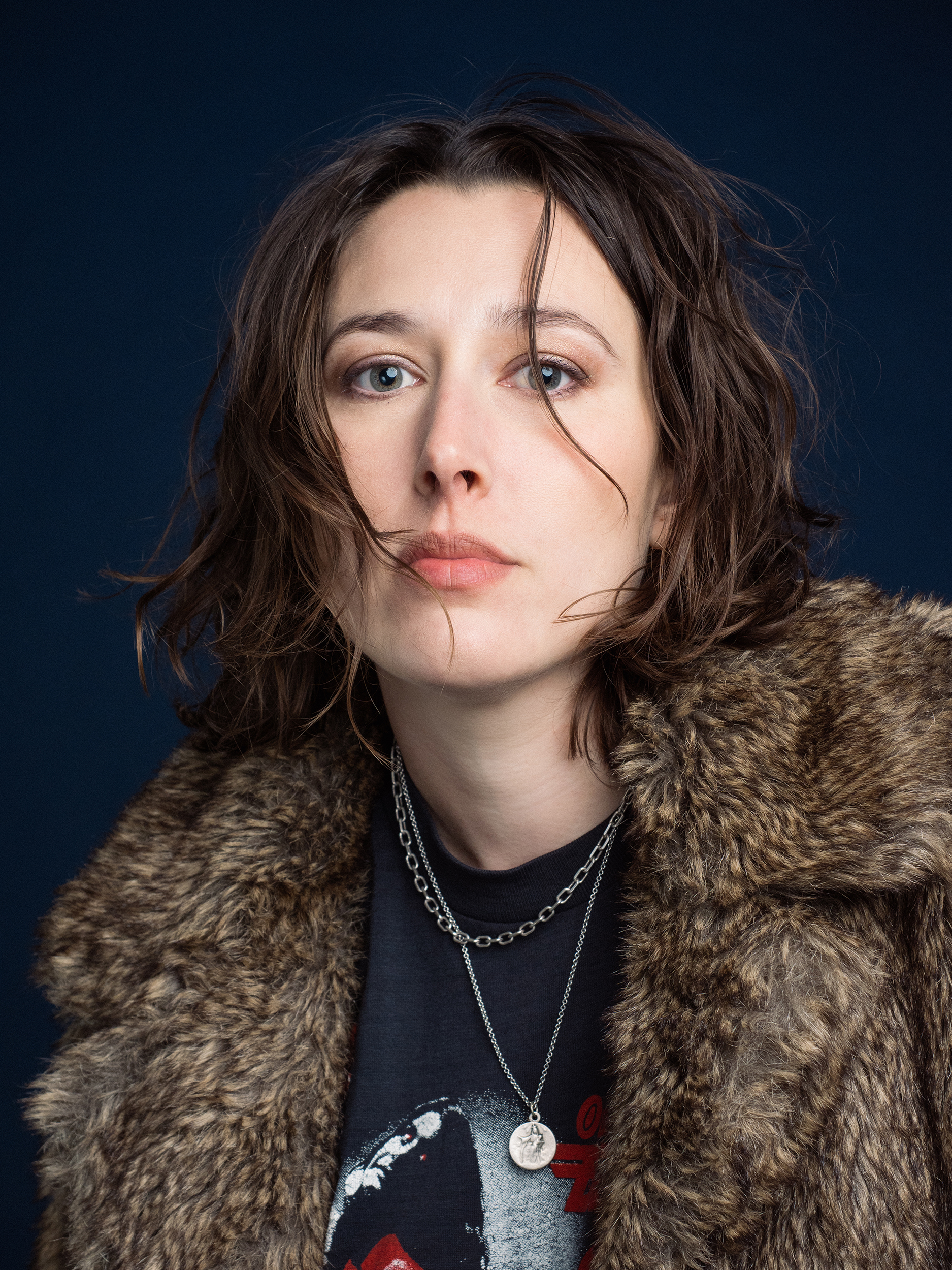 "PAY ATTENTION TO
WHAT YOU'RE
DRAWN TO
AND DON'T WORRY ABOUT
WHAT IT'S CALLED"
Who's your musical hero?
Little Richard, Jack White, Iggy Pop, Gerard Way, Patti Smith, Janis Joplin, James Brown, Bo Diddley, I'm sorry I can't pick just one, there's too many good ones!
What's the bravest thing you have ever done?
Telling someone exactly how I feel when I'm scared to. I've learned recently if you speak your truth kindly, you can't go wrong. It doesn't make it easier, but I think it strengthens your spirit.
What's your happy place?
The woods and the river. And sweet treats, I have one every day.
What can you tell us about your future projects?
I have two films that are shooting this spring/summer but I'm not allowed to talk about them yet.
My band just made a new record and we're working on getting that mixed now, hopefully will be releasing it next year.
Photos by Boris Brenman

Photos by Nikki Ruiz