Actor, director, producer, writer, but most of all, storyteller.
"The Politician," "The Handmaid's Tale," "Why Women Kill," "The Eyes of Tammy Faye."
Looking for a sharp clever writing (possibly with a comedy soul), creating the perfect playlist for a character but leaving the singing to Ben Platt & Co.
We can't hide it, we had the best time when we met Sam Jaeger in Los Angeles! He spoke about his roles, what he looks for in a project and the importance of respecting other people you are working with (because life is too short to deal with assholes) with such enthusiasm and passion that left us wanting to know more and more about him.
We started our journey with him from playing a character that is an honest depiction of the '60s to being the most dangerous kind of politician in "The Politician" (Season 2 will premiere on Netflix on June 19th) up to a smart and manipulating man that admires Serena in "The Handmaid's Tale." We were captured by his view of the Hollywood world and we are now looking forward to seeing more of him, starting from his next project that has a relevant impact.
Ready to meet Sam?
You are an actor, director, producer – you do it all! What made you want to do it all?
I grew up in a town called Perrysburg, Ohio, and my best friend of the time wanted to be a director, so he would direct me as an actor and I thought, "we need better stories," so I started writing. I always felt like a storyteller instead of an actor, and when I moved out here, I also never liked the feeling of being an actor: I don't like the pomp and the glamour part I have no interest in. Also, I didn't like walking into a room and having someone determine my use, and a lot of times I would go in for material that I didn't find good and think, "Why am I trying to prove to you that I'm right through your project?" Hollywood loves to tell a story about itself, and I'm much more interested in stories about where I grew up. Ohio is a halfway point between the East Coast and the Midwest, so there are a lot of stories that don't get told, and those are the lives I'm interested in.
Are you writing something now?
Yeah, I wrote a show based on my family. Among the people in my family, one's a police officer, one's a nurse, one's a pastor, and I think those are far more interesting stories than that of an actor because we have already seen that story, and I'm more interested in how their jobs help expand their understanding of humankind.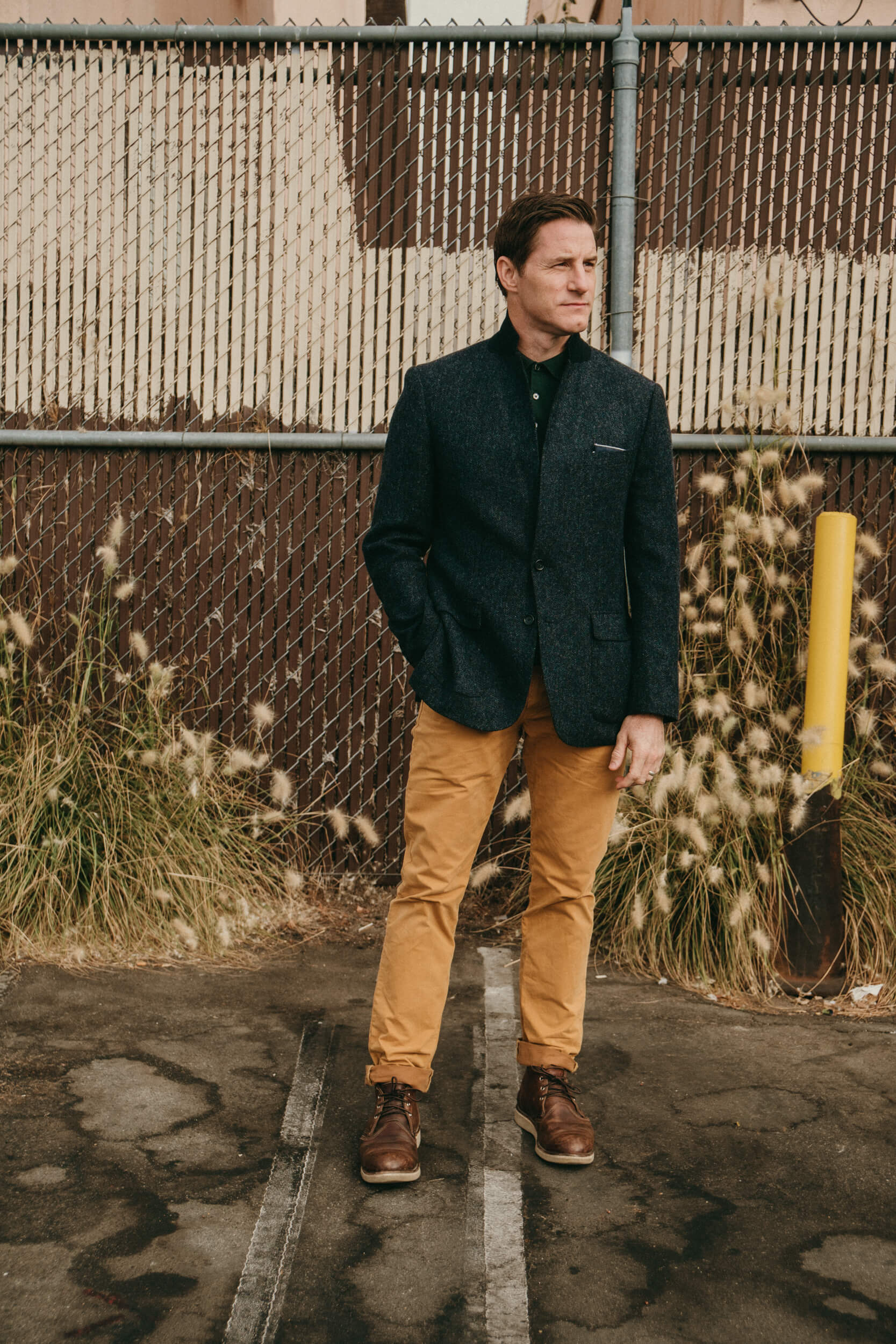 "I always felt like a storyteller instead of an actor."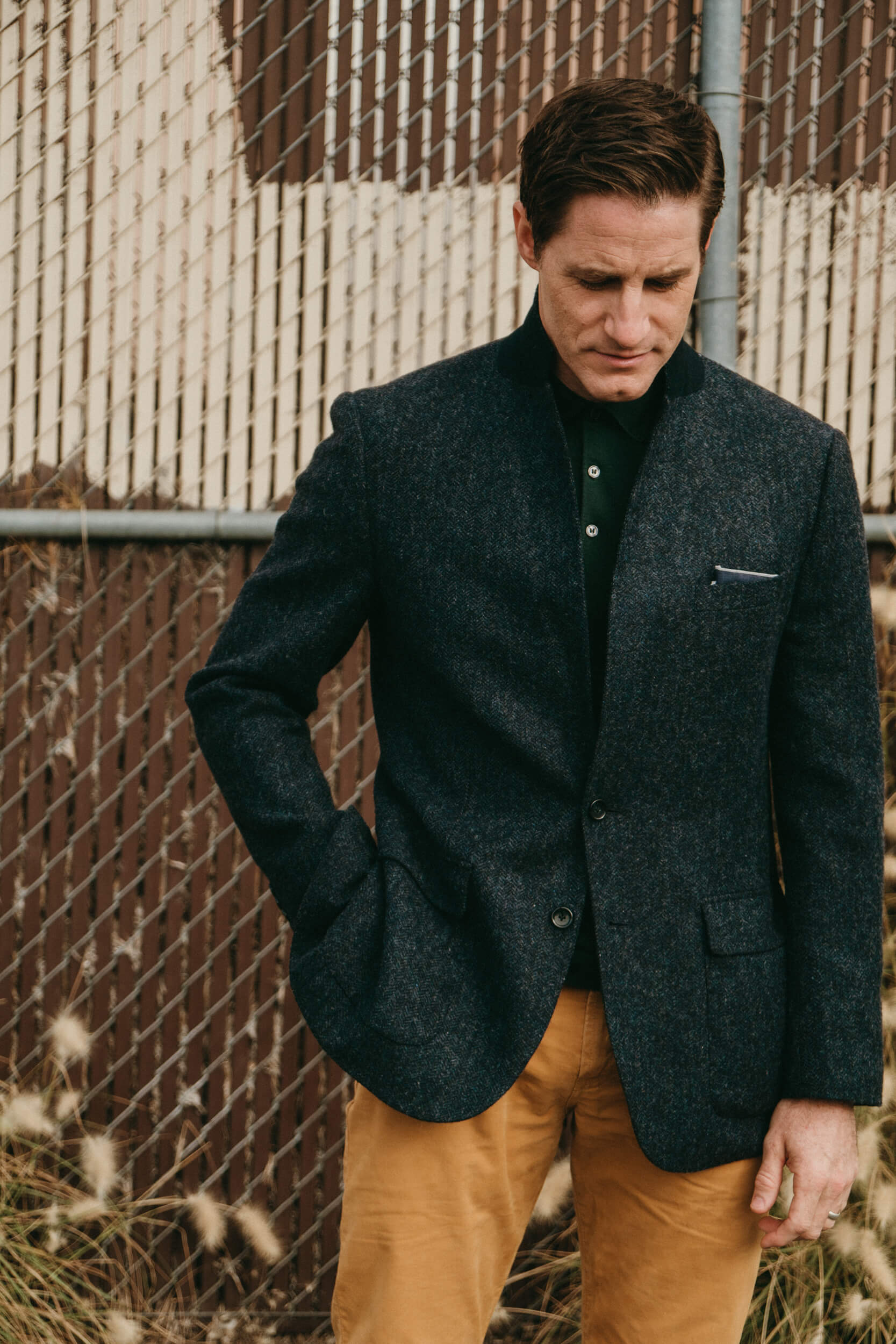 Speaking of your character, Rob, in "Why Women Kill," what made you say yes to the project and how did you prepare for the role?
I was drawn to the character because right now we have to be so cautious about how we choose our words, and a man from 1963 who's very secure in his position and in the home, who doesn't have any concerns about anything except himself, it's a very interesting role to play: someone who's just so far behind, and behind the times of his era, because in 1963 in America things were starting to change, but to see him on screen now, he's so far removed from anything that would be politically correct, and that's interesting to me, it's an honest depiction of an era. There were great people involved, a very sharp clever writing, that's another thing I always look for.
It's incredible how, despite the stories are set in three different periods, society has not changed too much, after all. What are your thoughts about it, considering that your story is set in the oldest period?
What's interesting is how our insecurities as humans don't change, but the circumstances around us change so drastically. My character from 1963 simply couldn't exist nowadays, because he would get caught for being such a terrible human being, right away [laughs], or he would have to be much more clever about it. We could be aloof in 1963 or removed, but it's very hard to be removed nowadays, you have to make very conscious efforts to close off the world.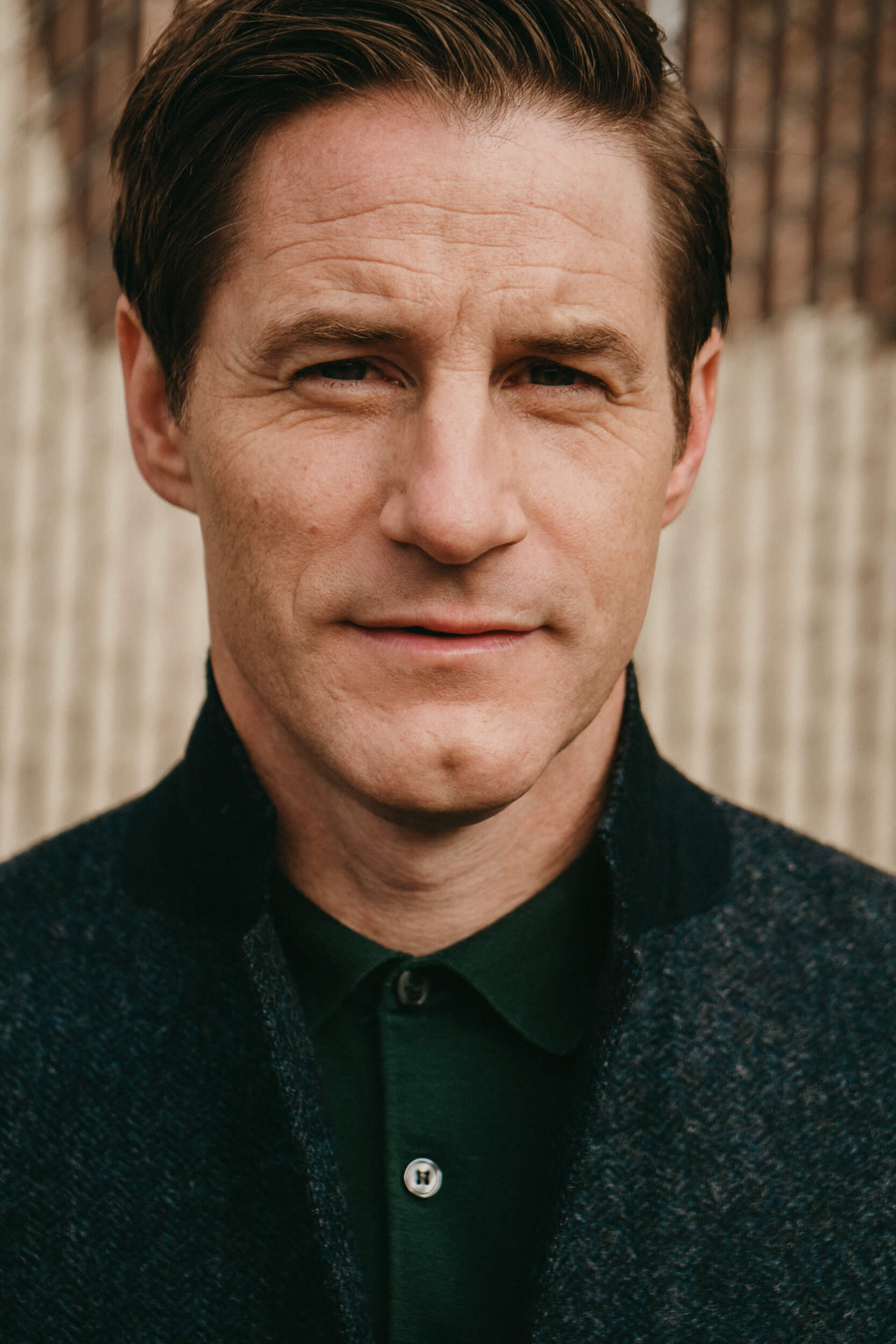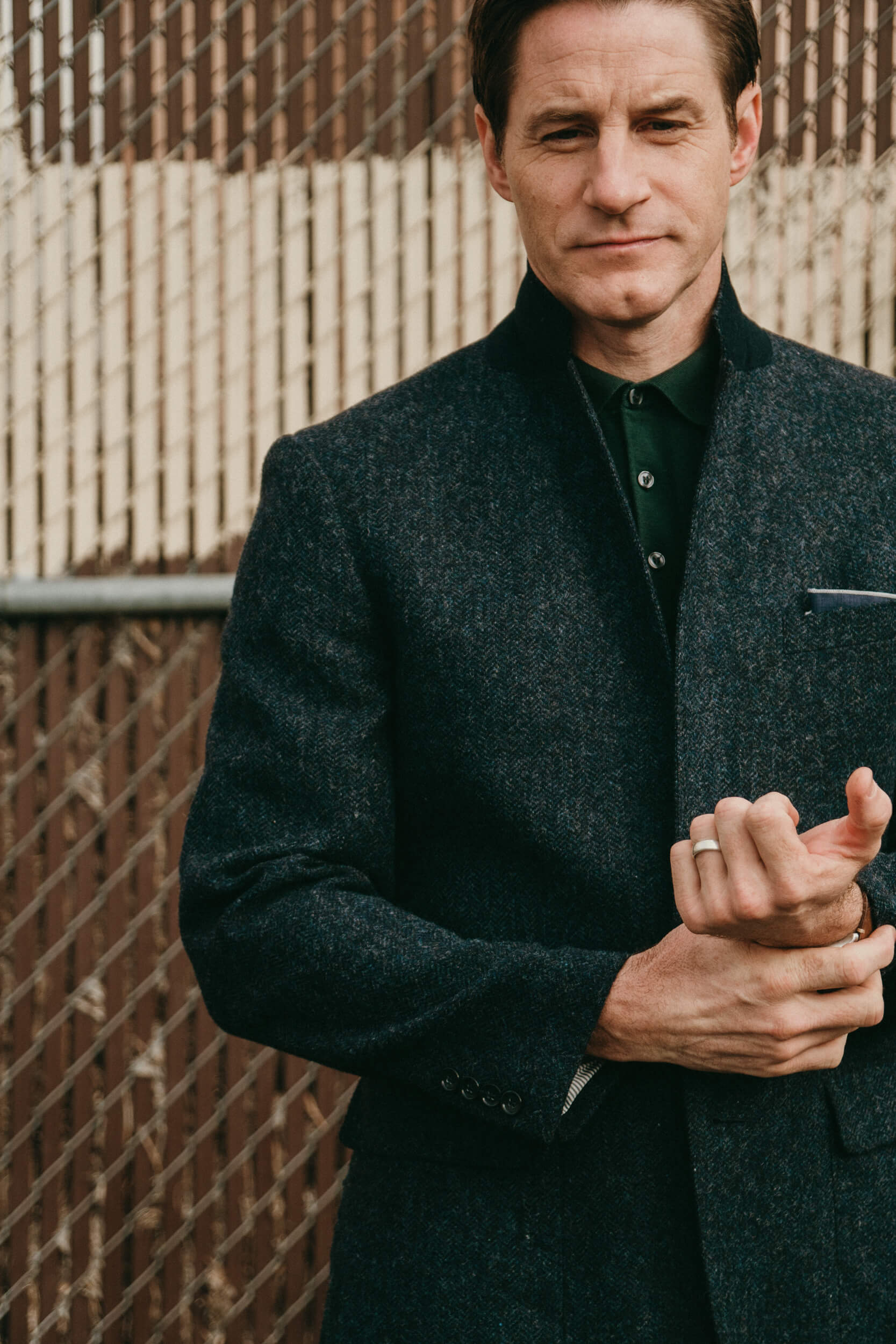 "There were great people involved, a very sharp clever writing, that's another thing I always look for."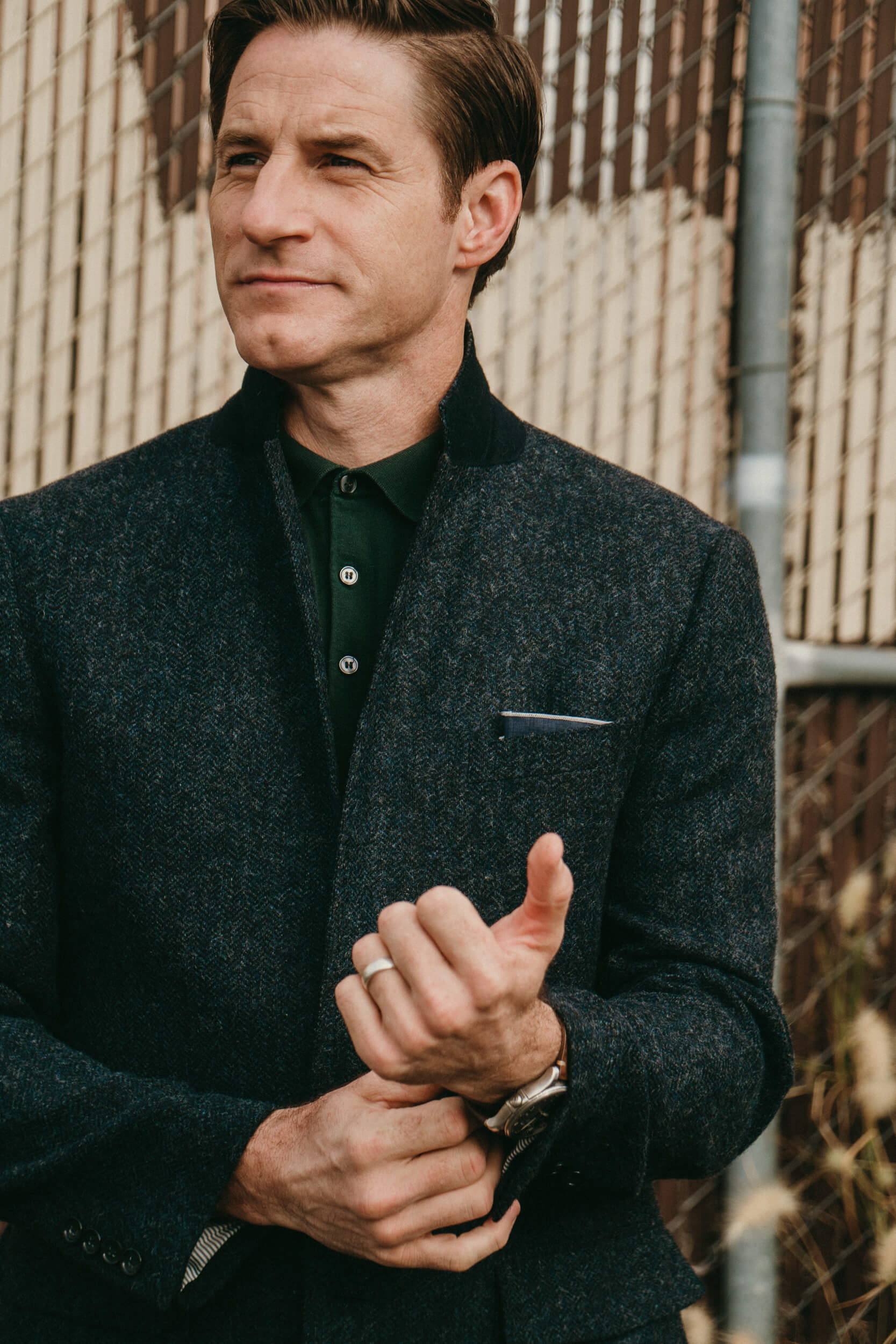 Speaking of "The Politician," instead, season one was about a group of teens that faces ambitions and politics. What should we expect from season two?
The characters are getting older, so their world is expanding; the bulk of season two is set in New York and so we get to see how the main characters respond to a totally different set of circumstances. I also think it's interesting to have New York as the setting, you delve deeper into the characters, but it's still really sharp storytelling and you can't miss an episode. Ryan Murphy does a really good job of just keeping you interested, with these sharp changes. I'm excited to jump back into it and see where he takes us all.
At the end of season one we met Tino but what should we expect from him in the second season? How would you describe him?
Tino's the most dangerous kind of politician: easy to trust, charismatic, and ready to shift in any direction that gains him power.
Describe season two of "The Politician" using just one word.
Sensational.
Now that Payton (Ben Platt) has to face a bigger world and real politics, what are in general the new and fundamental issues of the series?
It's definitely about how tangled relationships can get in Season 2. The stakes are much higher and the alliances, both personally and politically, more tenuous.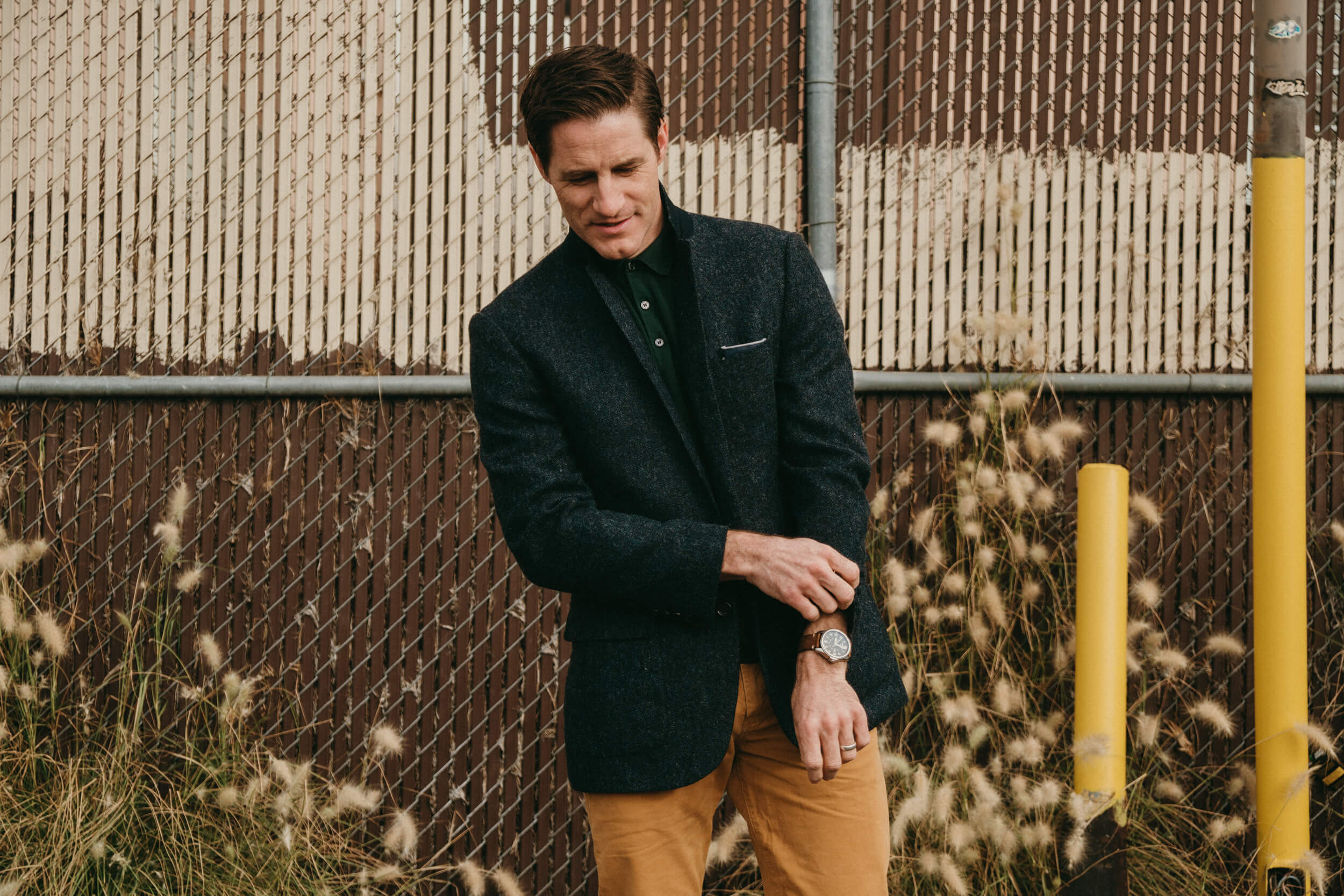 "I also think it's interesting to have New York as the setting, you delve deeper into the characters, but it's still really sharp storytelling and you can't miss an episode."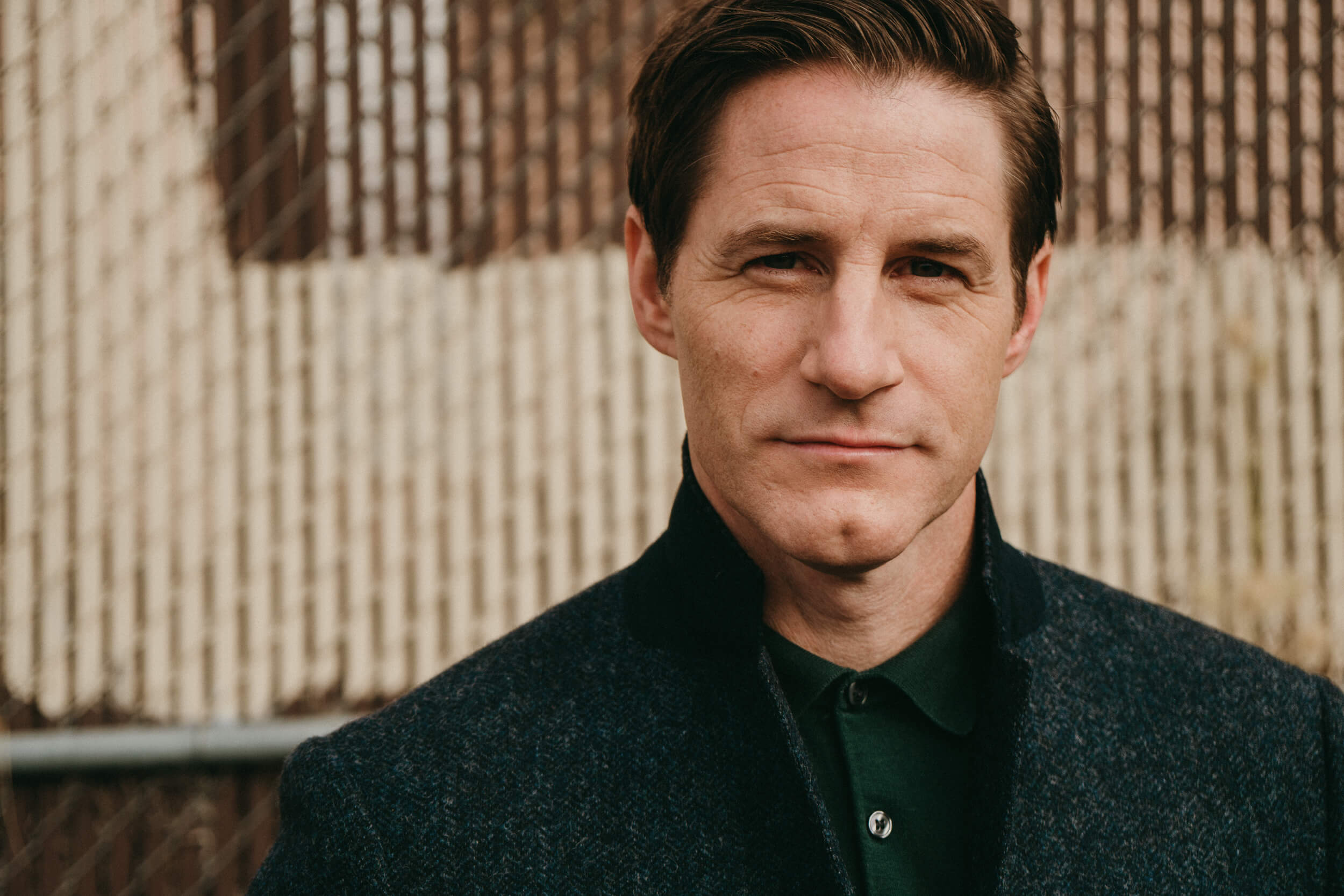 Since the TV series has also a musical side… Do you have a favorite musical?! Should we expect you to sing too? 
It's hard to beat West Side Story. My sweet spot in high school was playing characters you don't remember for their singing chops. The Dentist in Little Shop, Riff in West Side.  But thankfully, Brad and Ryan were smart enough to leave the songs to Ben & Co.
How the relationship with Dede Standish evolved during the season and how did you like working with Judith Light and Bette Midler?
You hope every actor as accomplished as Judith and Bette still cares as deeply about doing great work. That they do that and bring such joy to the set is pretty damn inspiring.
Both "The Politician" and "The Handmaid's Tale" represent the political and social problems of the real world, even though in totally different ways, of course. Do you prefer a comic or a dramatic approach to give voice to these issues?
I always prefer a comic approach because I feel the second you start telling people that something is important is the second they stop listening. I think if you approach something with comedy, people can glean different things from it; I think one of the best examples of that is "Doctor Strangelove" by Kubrick: the first time I saw it I was 13 years old and I had heard it was a great film, so I just wanted to watch it, and it wasn't until a year later that I realized it was a comedy because it was shot so that it felt like a documentary in certain parts of it and that's a very sharp sense of humor that Kubrick has, but growing up, the next time I watched it I enjoyed it so much more as a comedy. This film says more about our society than a lot of other really quote-unquote "important" films, nowadays.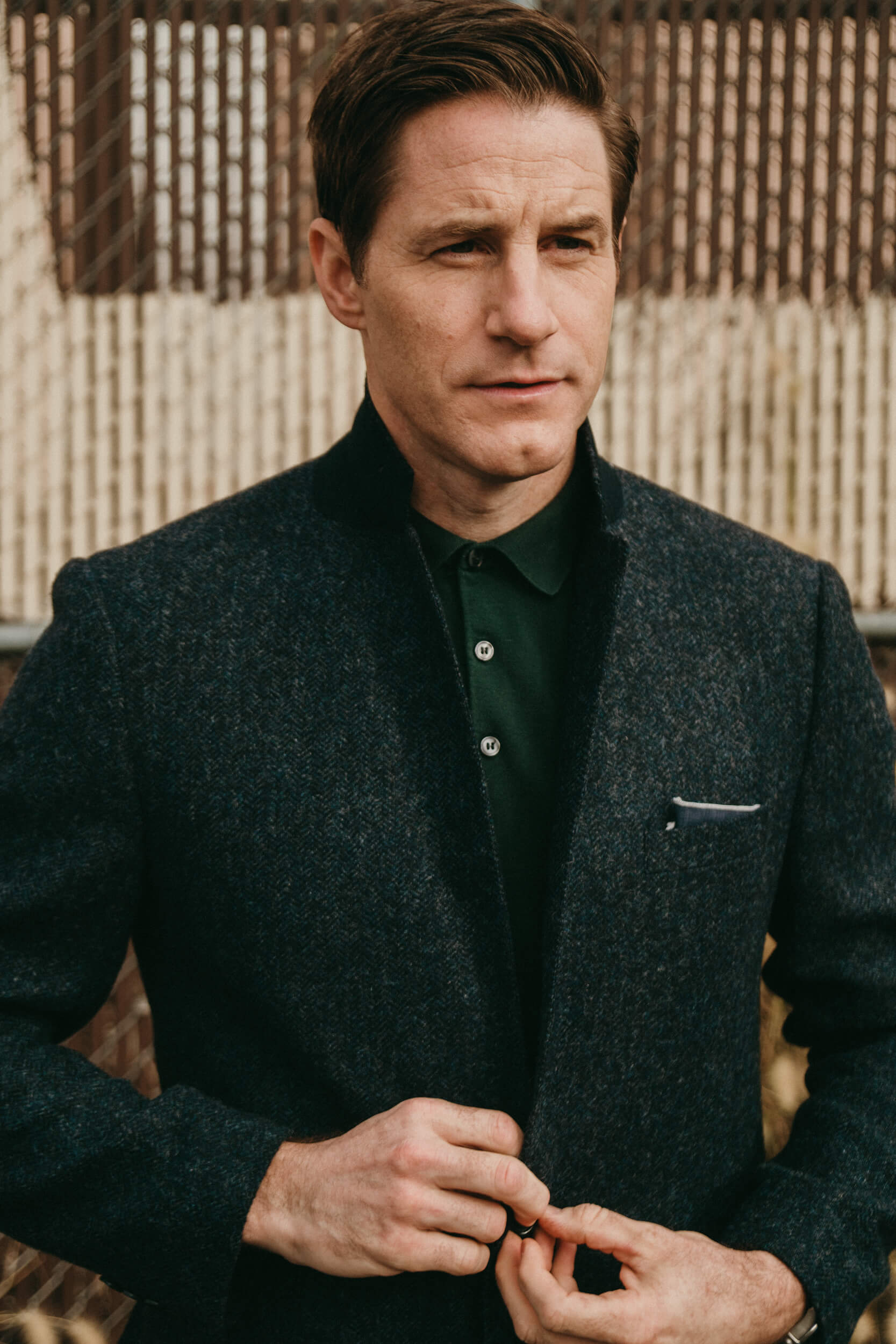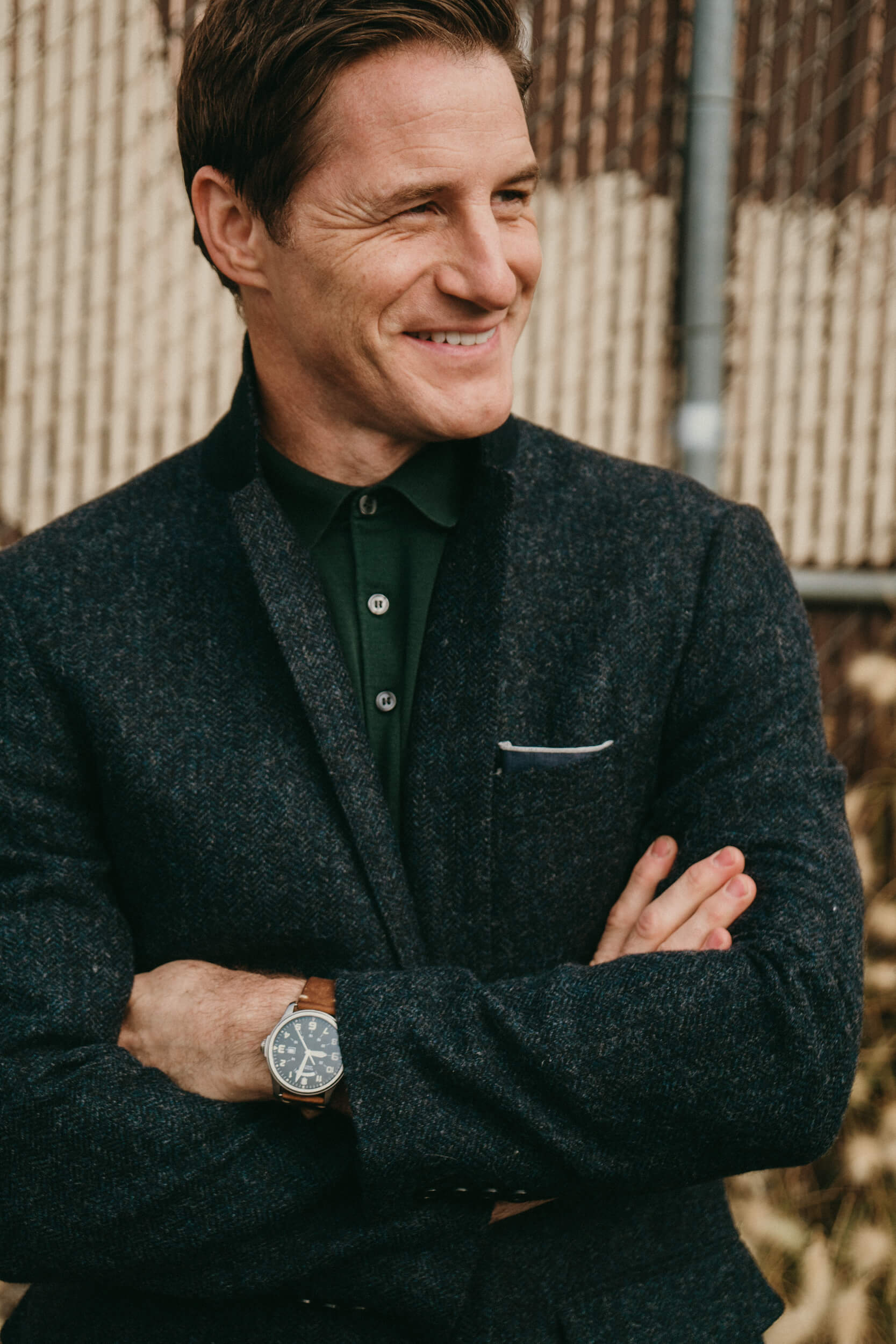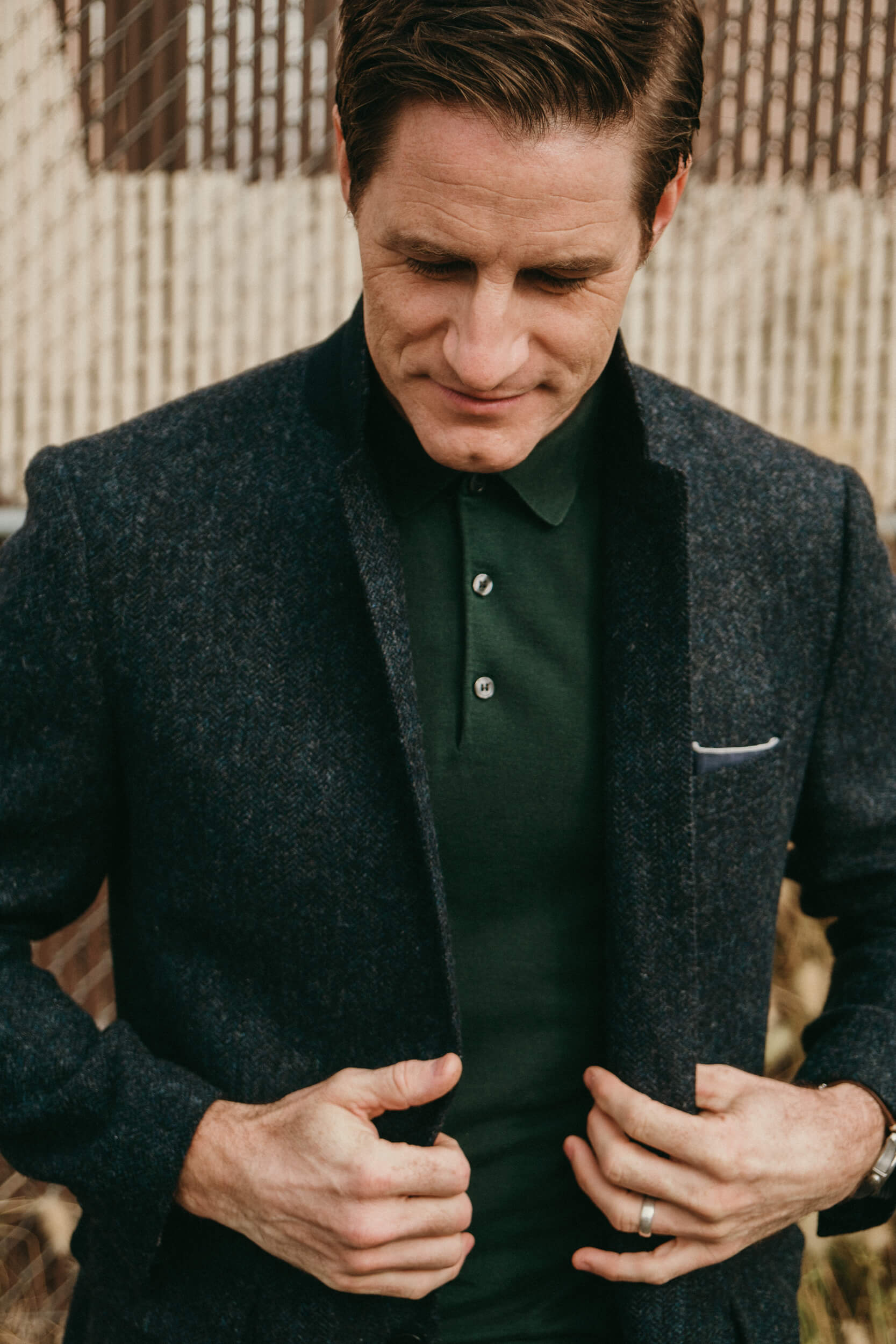 "I think if you approach something with comedy, people can glean different things from it."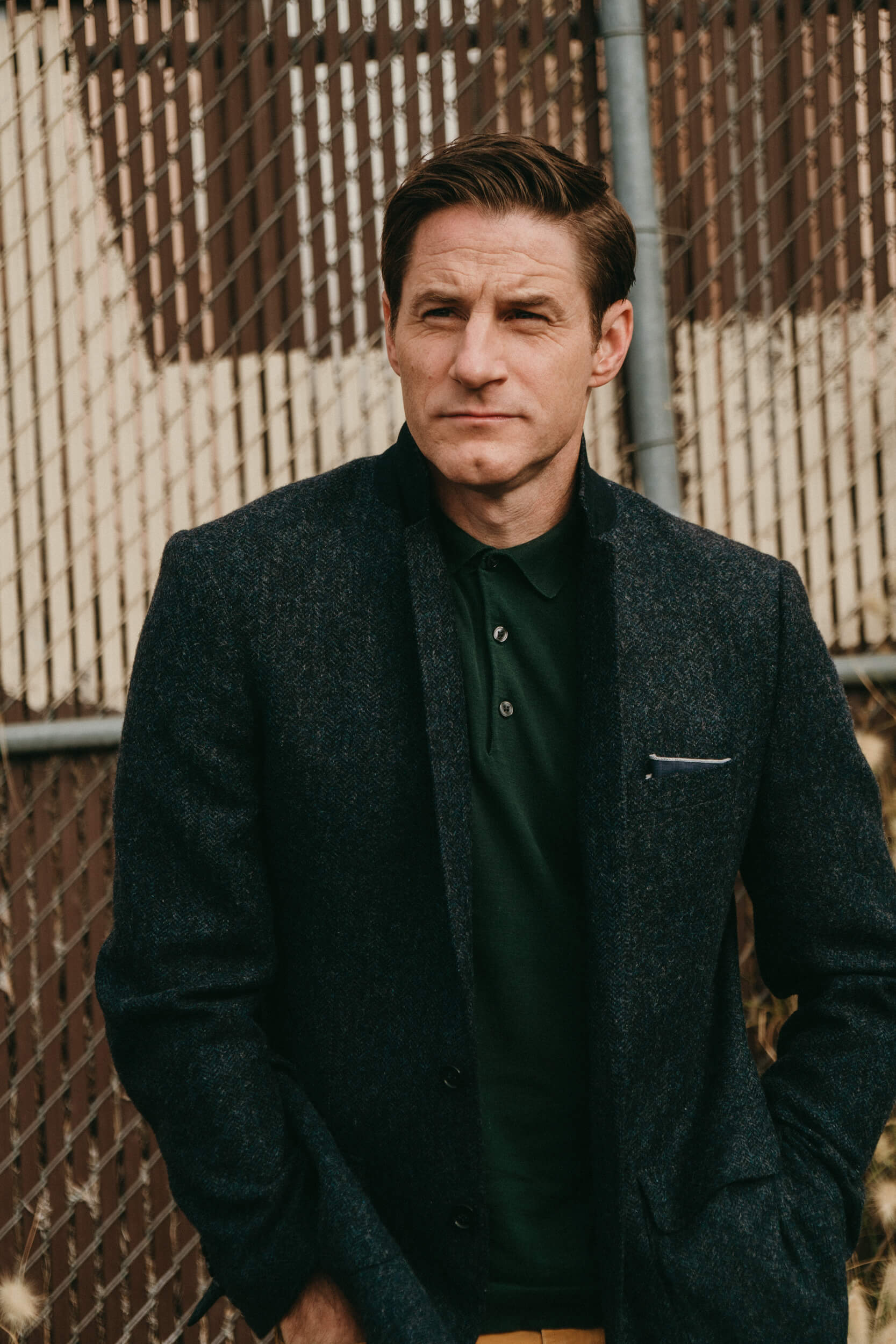 Speaking of "The Handmaid's Tale," what would you like to see happening to your character and also to Serena and Fred, during the upcoming season?
Do you know what's so funny? I purposely watched only the pilot and an episode that kind of describes how Serena was before she was in Gilead, but I chose not to watch the rest of "The Handmaid's Tale" because I didn't want to have that insider view, especially since my character was such an outsider and knew that world only from the outside. When people come up to me and say, "Thank you for getting the Waterfords," I'm kind of surprised because I know that Mr. Waterford is an as horrible person as possible, but I didn't quite understand how people could be so bitter towards Serena, because I simply chose to keep a blindfold on when it came to that, and it was easier, to be honest, and fall in love with someone as a character if you don't know all the atrocities that they're responsible for. I think that all those things will unravel. They've done such a good job of expanding from the book, but I also think that the end of season three was something that a lot of people had been waiting for a long time, because you can't live in that world, even as an audience member, for very long without thinking, "okay, we need some sort of hope here."
Your character empathizes a lot with Serena, so there's a bit of a contrast between how the season ended and the close relationship between you and Serena…
Certainly. And it's also interesting because they're both very smart and they both know how to manipulate each other, but they're also aware of how they're manipulating one another, so I think they admire each other in that regard. I have no idea where it'll go, but I'm as intrigued as you are.
Who's your favorite character of "The Handmaid's Tale"?
I think the most interesting is Serena's character, to go from where she began the story, to show a glimpse of how she was this incredibly bright and powerful feminist, and to have chosen a life that's so far removed from that, it's a very fascinating character, and then to see how she tried to separate from that world and yet she's still very much in it.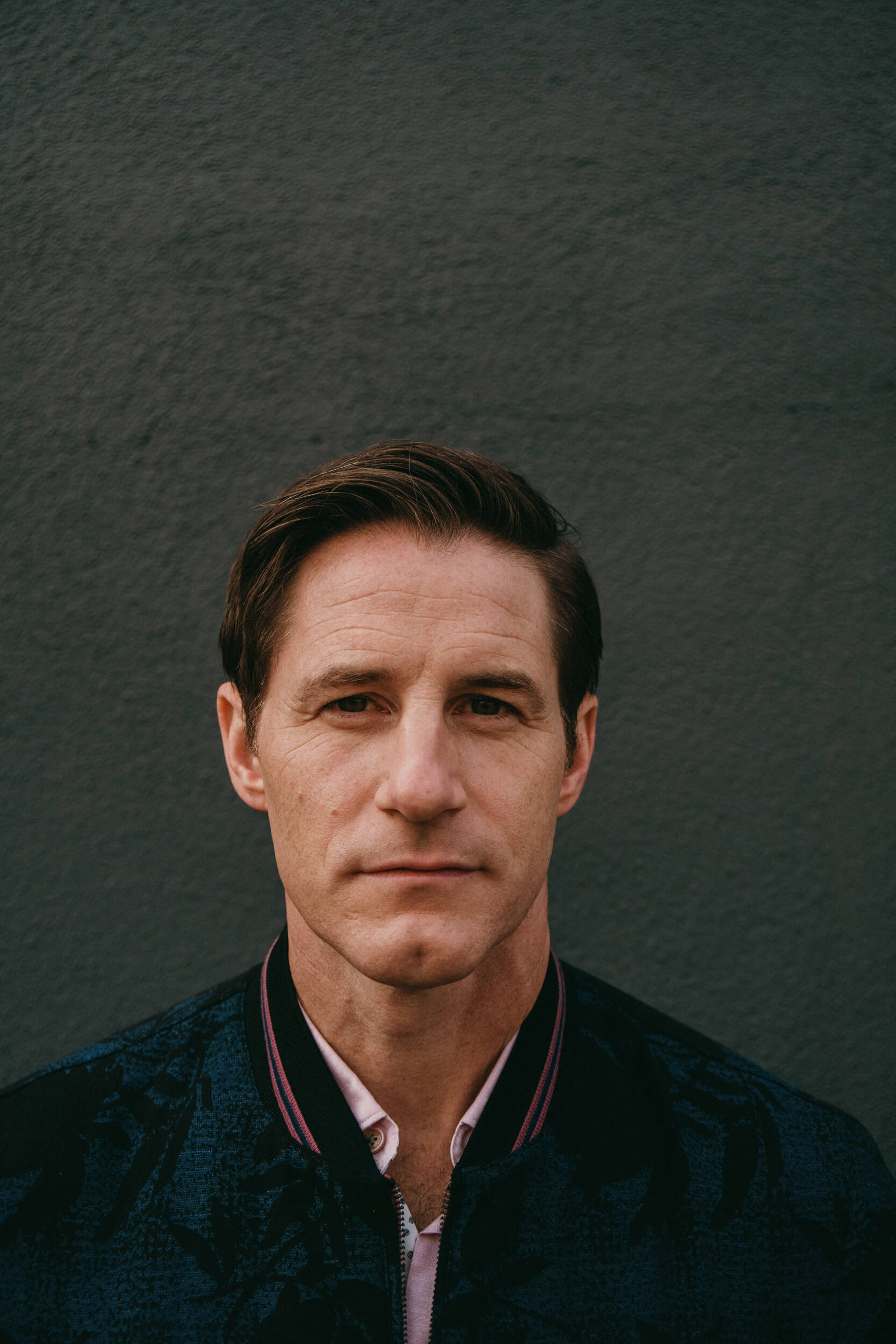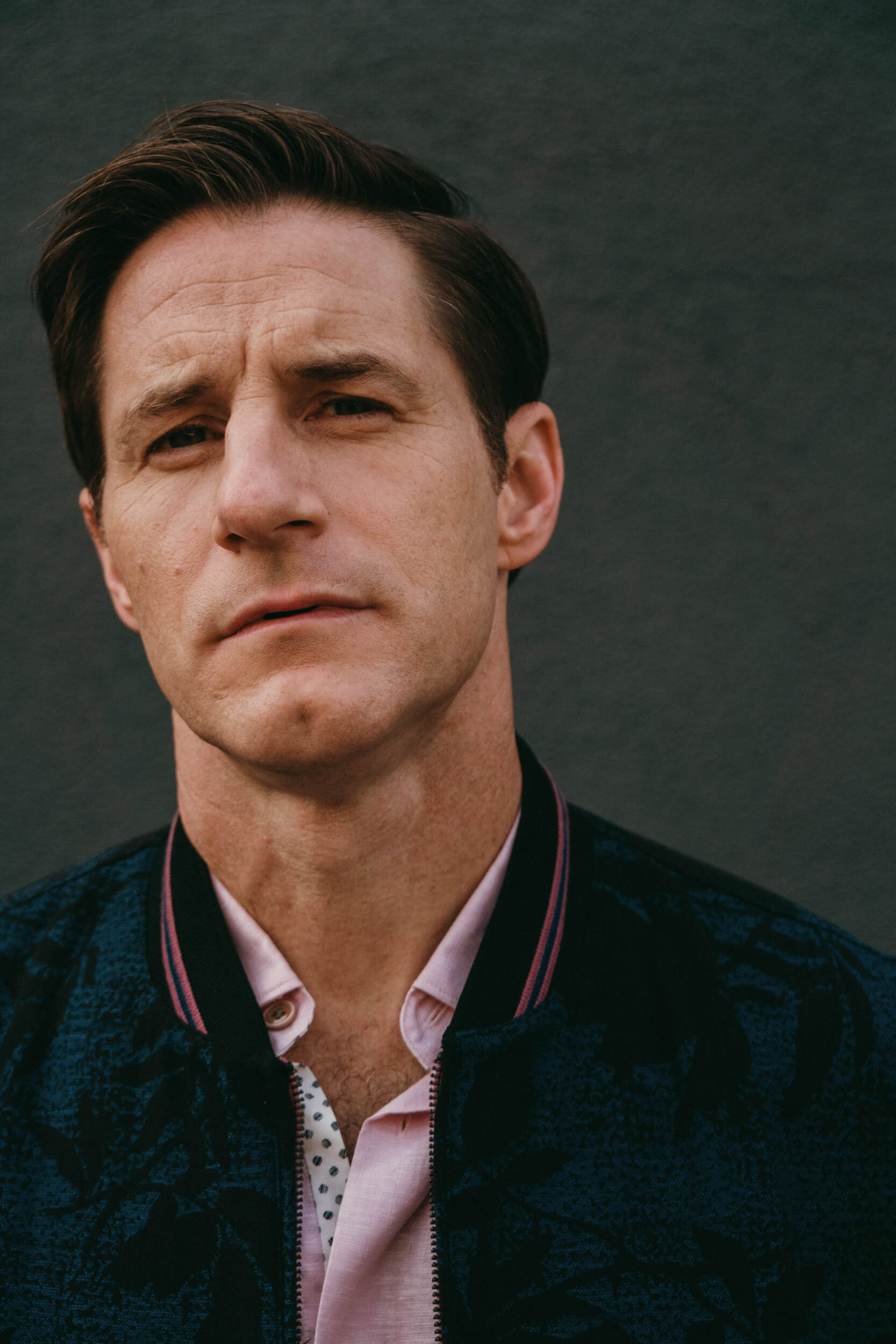 What was your reaction when you first read the script of the third season's finale?
I felt excited. I felt like it was something that we, as an audience, had been waiting for a long time. They do such a beautiful job of not over-writing, and so I was relieved and also it did exactly what the end of the season should do, which is give you some sense of relief, but also curiosity and intrigue about the next season.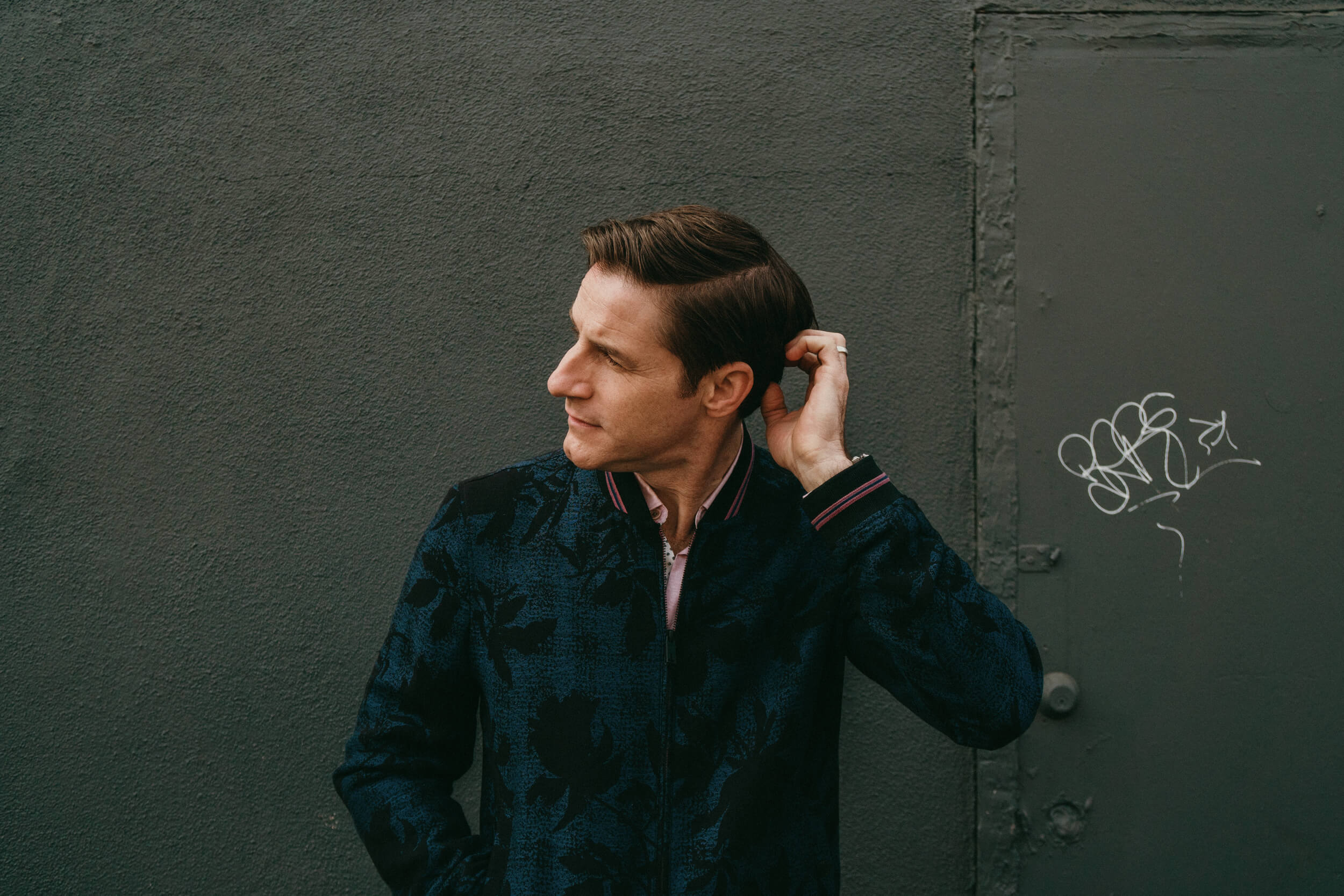 "They're both very smart and they both know how to manipulate each other, but they're also aware of how they're manipulating one another, so I think they admire each other in that regard."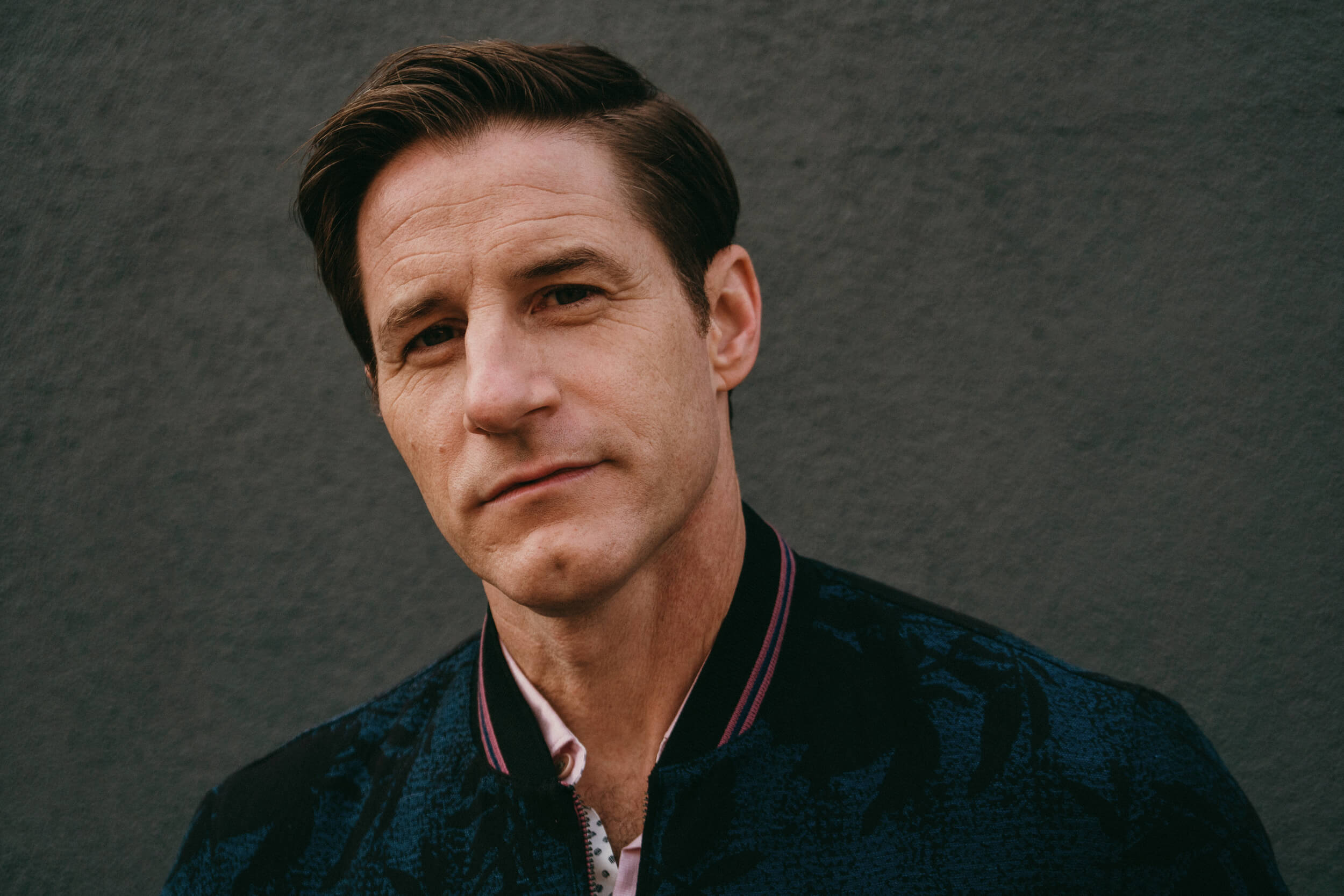 We also loved the "Whenever You're Around" music video. How does music inspire your work and what was the process of making the video like?
The guy who brought that music is an old friend of mine and he did the music for the feature film, my first feature film, and we've always been linked, his music and my filmmaking and our friendship, so when it came time to release this new album of his, he asked me to direct the music video; we started talking about what that might have looked like, and he told me the story about when he was a young man, when he was 10 years old, how he went to this birthday party after a baseball game and he had pitched a terrible game, and he looked across the party and this girl smiled at him and colored his own world so much that he literally got up, went into the bathroom and flexed in his muscle tee and he was so excited about feeling recognized. I think what was interesting about that was that spark of young love and it is in all love, it just takes on different stages and I know with my wife, having those first sparks of love, they're still there, but it's all about cultivating, it's really about stoking the embers and celebrating your life and your relationship as it unfolds and evolves. That video felt like a celebration of that, and also the homage to "Parenthood," the show I was on, felt right for it, because Jordan [Beckett]'s music, "Bootstraps," was first introduced to the world on "Parenthood," and those characters are pretty much in line with that kind of nostalgic sound.
Do you think that music inspires you?
So much. Even when I have an audition for something, I make a playlist of songs that feel right to drive there and for, and it's funny, I auditioned for "Macbeth" recently and I thought, "what music fits for 12th century Scotland?" [laughs] but I was still able to find music, so it shows how important it is to me: I listened to "The Pyramid Song" by Radiohead, some old Scottish folk music, a song by Alice Coltrane, who has this music that's kind of gospel and electronic, it's dark and spiritual and that felt like the right world, something that felt almost magical. I still have playlists from characters I portrayed years ago.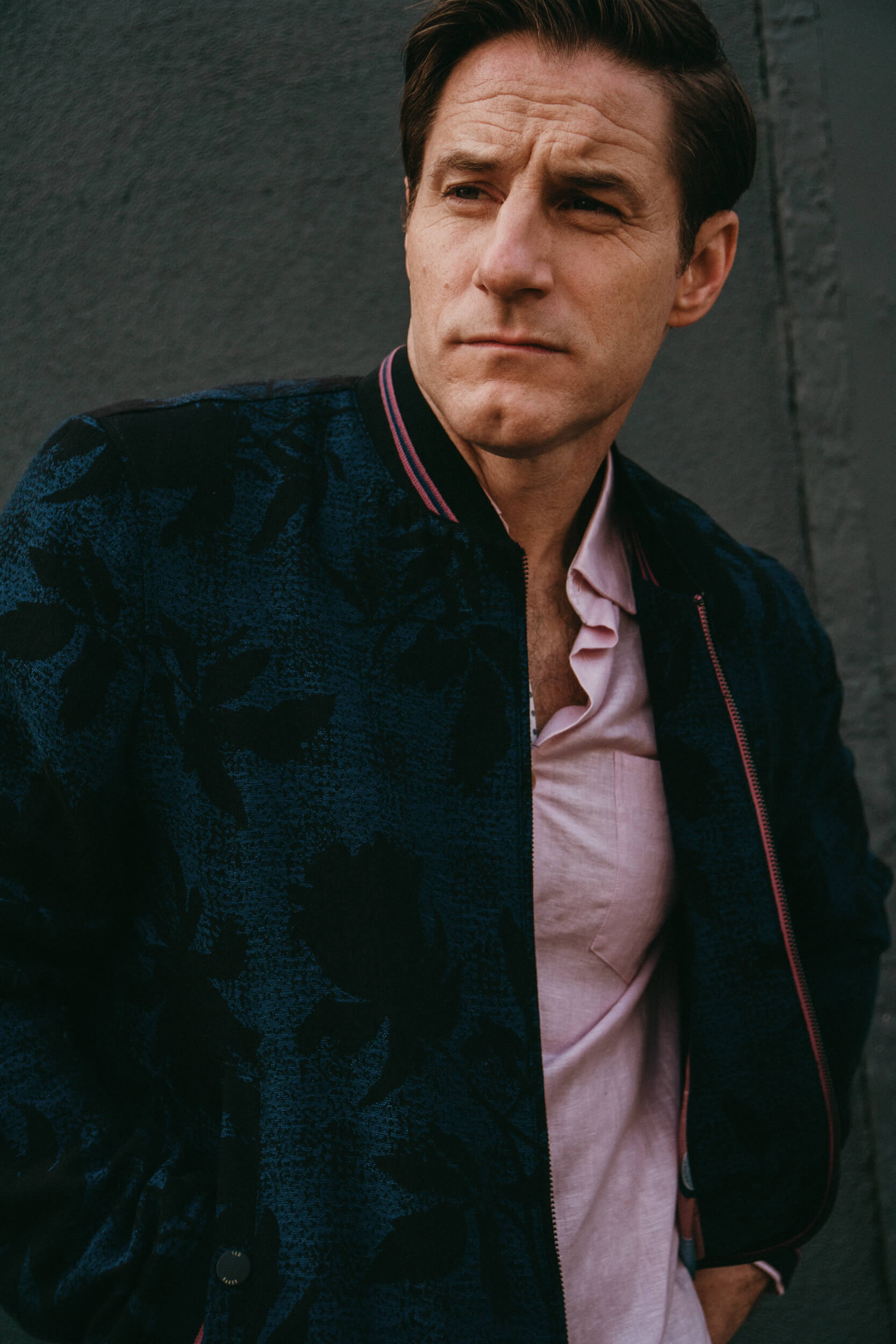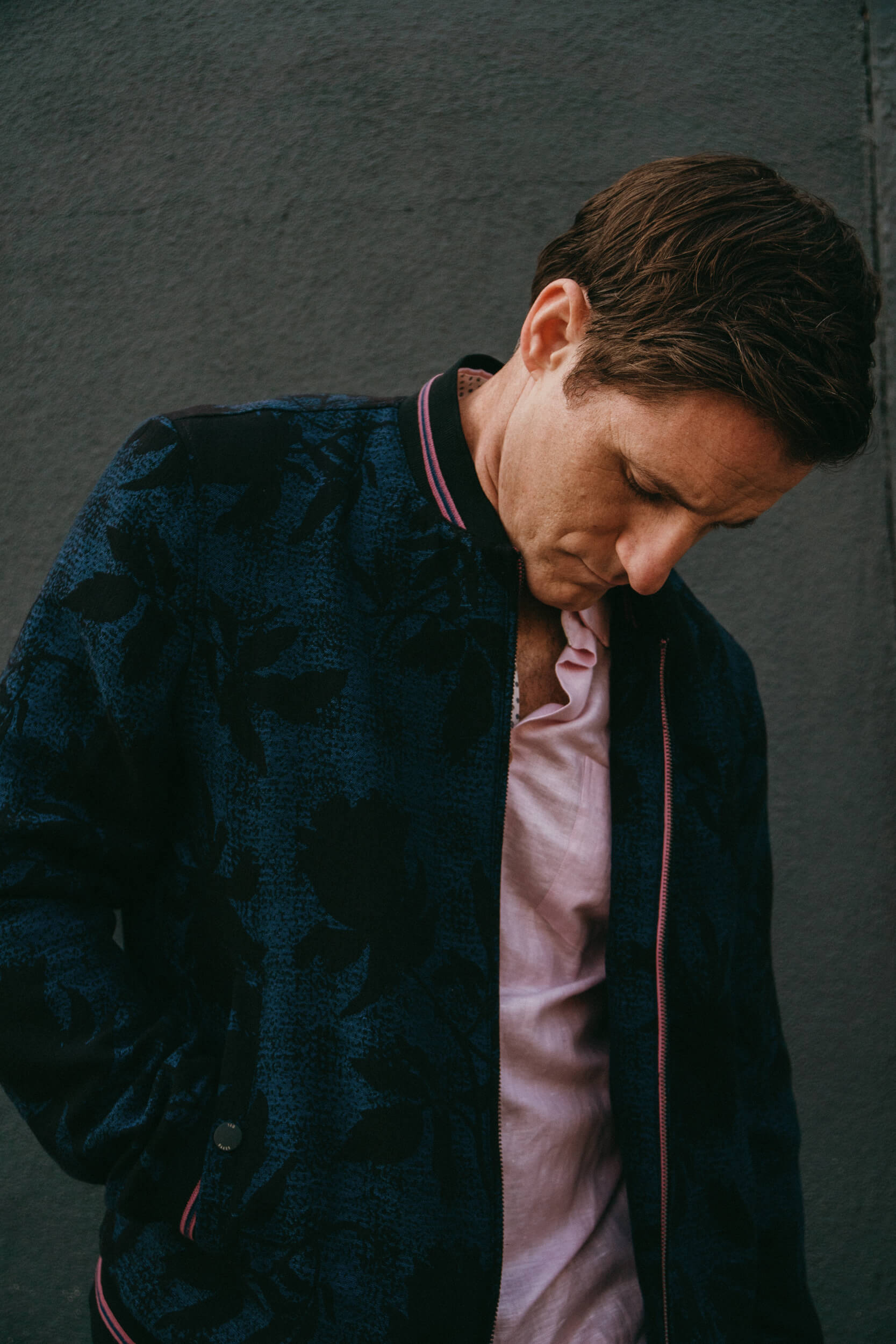 "I still have playlists from characters I portrayed years ago."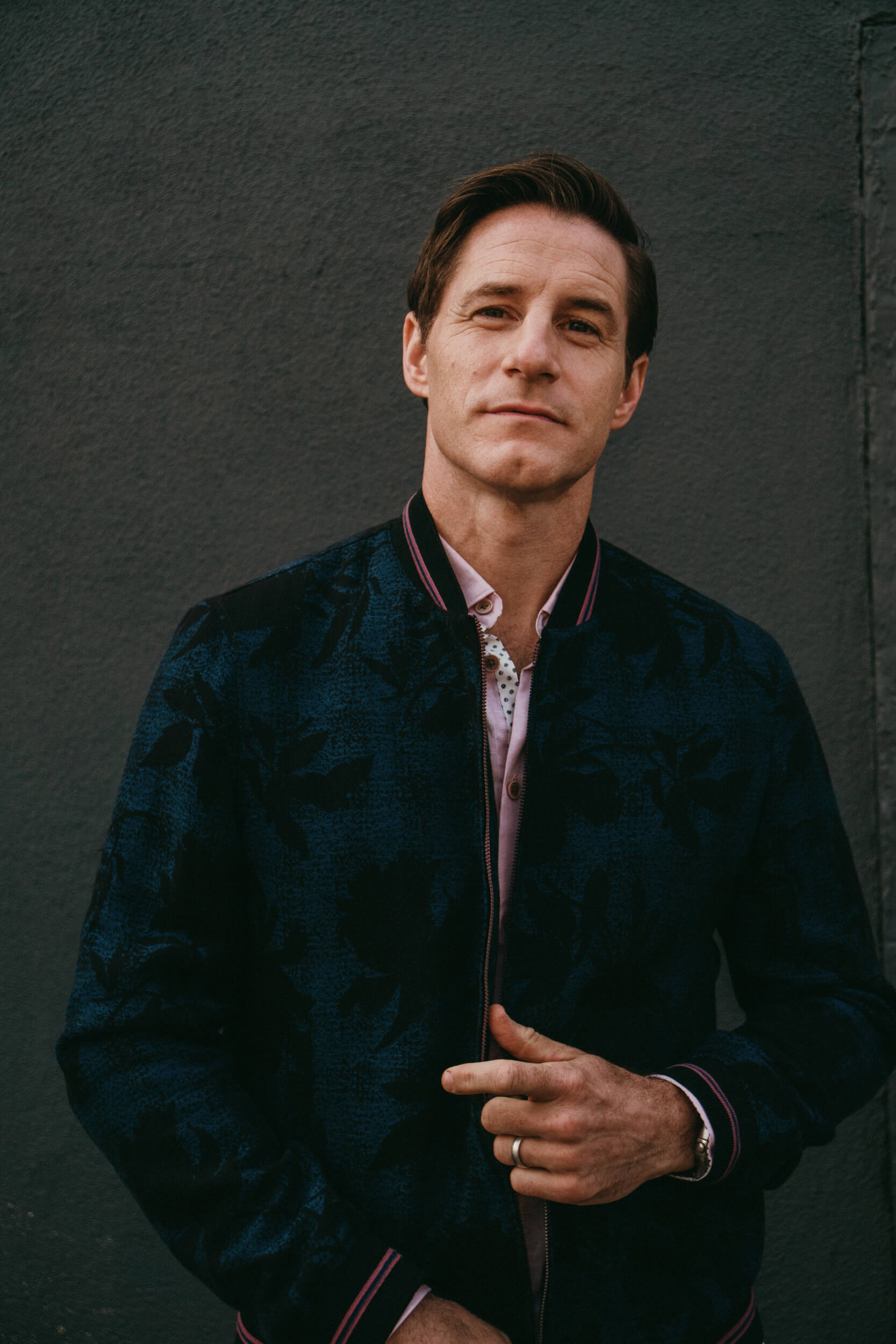 What's the most difficult challenge you had to face during your career and how did you handle it?
I think the hard part about this career is that you can't hide behind a brand, and so in some sick way I have to be my own brand and I don't like advertising. For years, I was trying to figure out what brand I was or how to navigate or introduce myself to the world, instead of just being who I felt comfortable being, and that's come from getting older. I like being older, I thought I'd be terrified by it, but I just give fewer fucks than I ever gave, and that's comforting. It's less about my role in the world and more about my role in the people's lives that are closest to me.
What's your favorite accent?
That's a good question, I don't know if I have a favorite accent! I like particular accents. I'm playing this role in a movie, "The Eyes of Tammy Faye," and the character I play, Roe Messner, grew up in Kansas, but spent a lot of time in North Carolina, so that's two different accents that you have to combine and try to figure out what was the environment that he was in at a young age. I've also seen interviews with him and it's a very interesting speech pattern, and also the timbre of his voice is so soft and so I love that, how particular you can get.
What can you tell us about "The Eyes of Tammy Faye"?
Well, it's just a colossal tragedy! [laughs] And it's very American, the storytelling of evangelists who get so far into building their church up for the sake of God that they almost completely lose the way. The fact that it's all told in the 80s when the fashion is so horrible and everything is so godly, it feels almost Shakespearian, the rise and fall of this couple, so in love and yet so ultimately removed from the thing that they were trying to offer the world.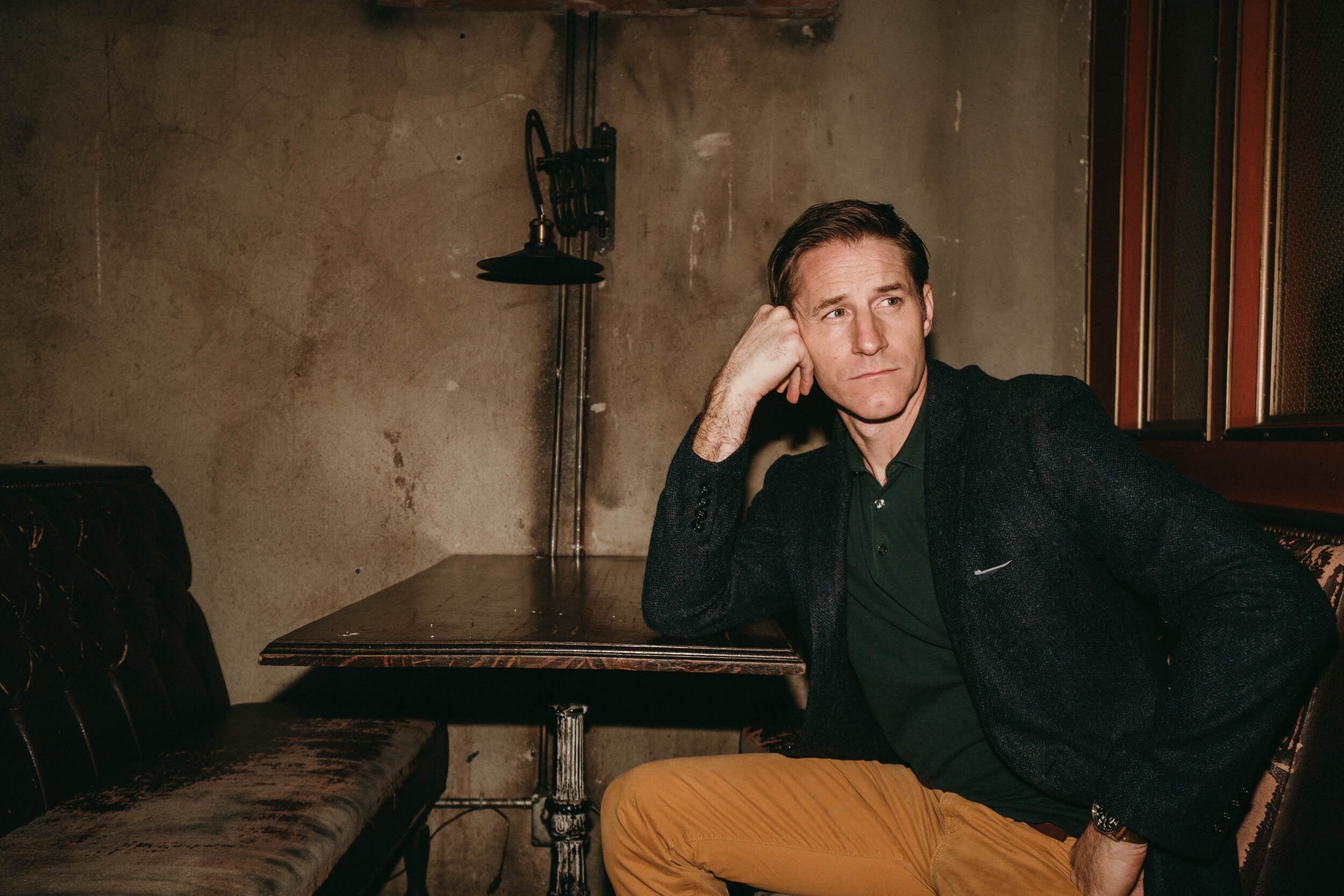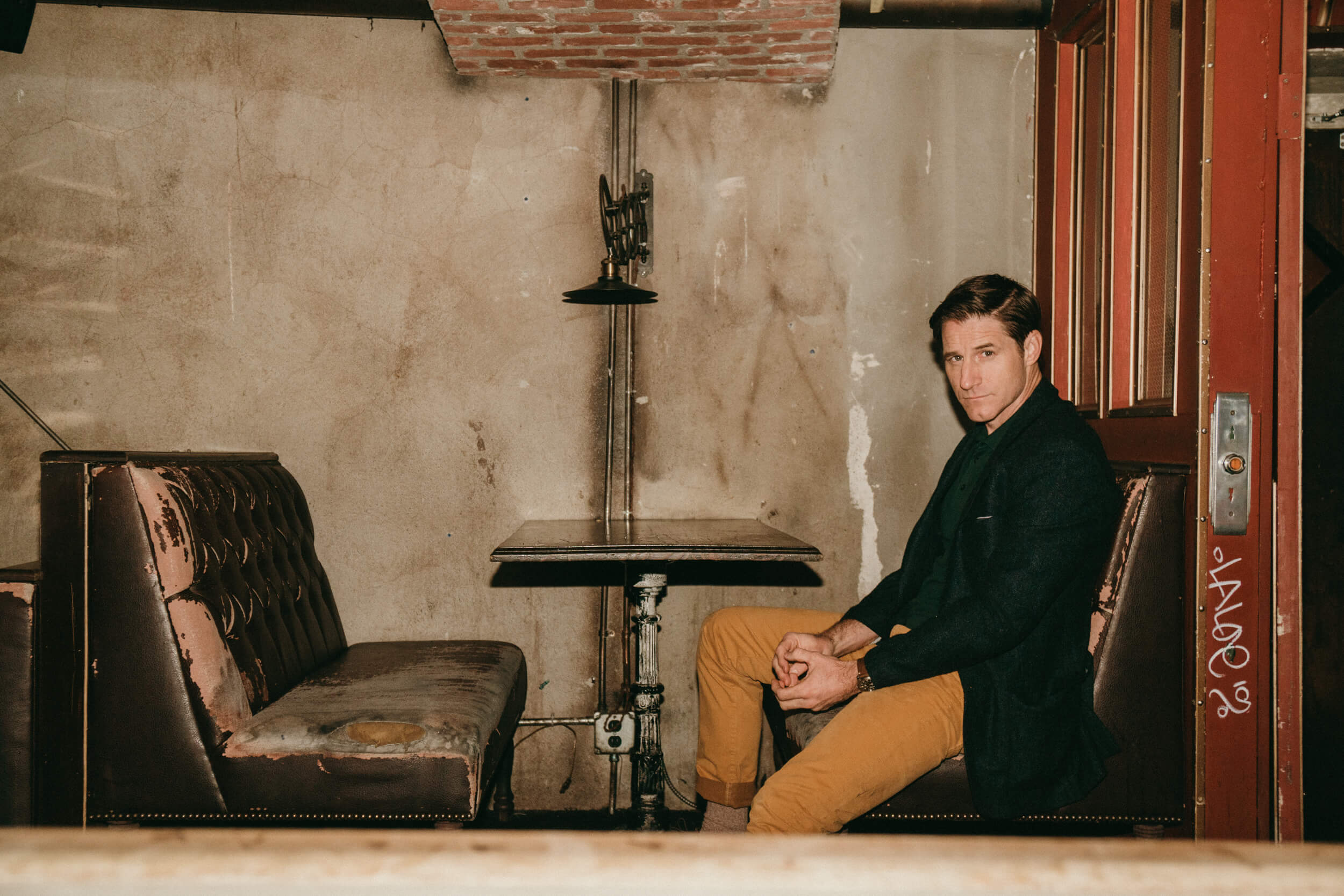 Have you ever had an epic fail on the job?
Yeah! Years ago, I was on a show for David E. Kelley, it was called "Girls Club" and was about these three girls who went to the same law school and then graduated and went to the same law firm and they were supposed to be coming up in the ranks. My role was to play one of their boyfriends, who was a pilot, and who ultimately ended up being in love with his sister. I remember being cast in it and the show only lasted two episodes and I was in the second and third episode, so nobody got to see the episode where it was revealed that I was in love with my sister, but that was a terrible epic fail on all parts: I don't think David E. Kelley was necessarily into the show and they spent so much time trying to figure out what the women looked like, whose hair was going to be up and whose was down in every scene, and I was like, "Should we be focusing on the story? Because the story is pretty…" but no, it was salacious but at the time it paid the rent. I had a whole checklist of things I wasn't going to do when I started acting and I've burned through that checklist so fast, probably the first two years, I was like, "all right, so now I'm just looking to pay the rent for a while" but now I can be pickier thankfully.
What's your must-have on set?
You know, I can be out in the middle of the forest in the dead of winter, but if I'm with people I don't have respect for, get me out of there. So, being around people that love to be there, that are good people to work with, that show respect for one another… because it is such a ridiculous endeavor, making a film or making a show, you have to show appreciation for the people who are giving you their time. That's my only qualm. Life's too short to work with assholes.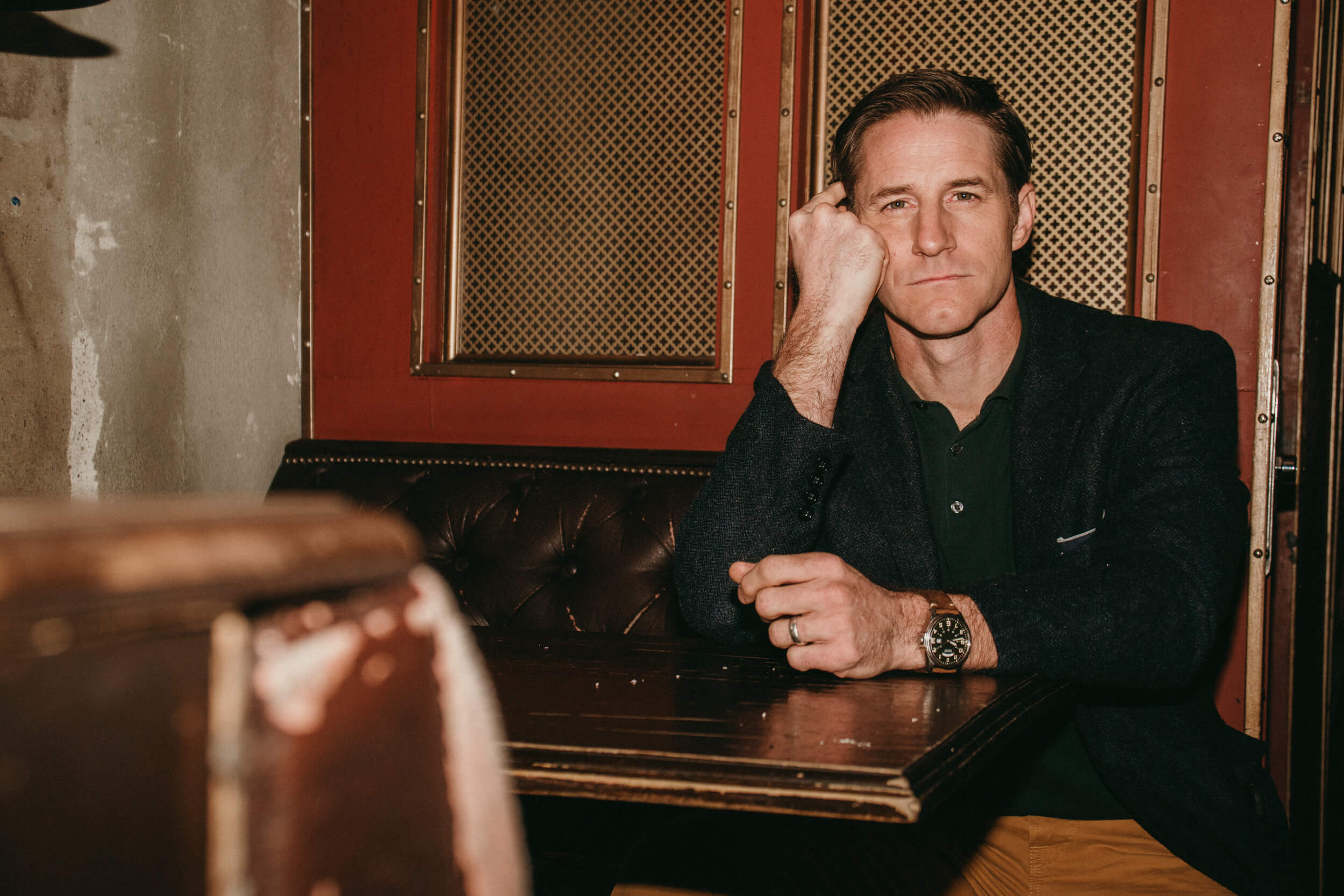 "Life's too short to work with assholes."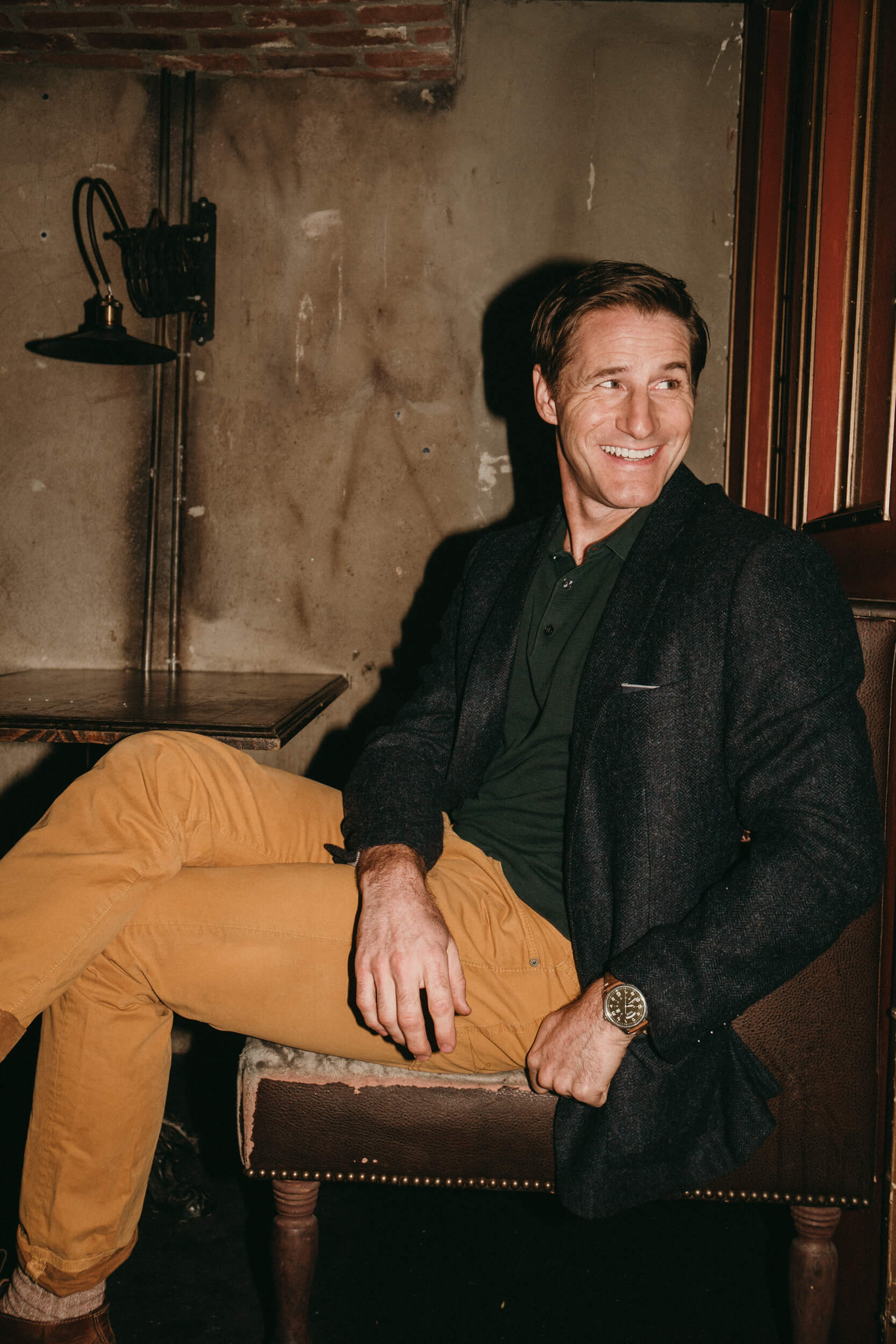 Last question: we have talked about a lot of projects, is there another one, maybe as a director, or producer, you are working on?
Yeah, the next one is about the white male patriarchy that is struggling with how to make space for other people in the world. It's about this very lonely man who installs cameras for a living and starts spying on a couple that he distrusts, one of them, the husband, is up to no good. It's a film noir, and I realized all my favorite movies are all, essentially, the same movie, which is a man who tries to save a woman that doesn't need saving, which is one of the problems of the white male experience, assuming that people need saving they don't.