"Not so elementary, Watson" – or that's what we've learned over our nice chat with British lad Royce Pierreson. Known for his brilliant performances in high-level cinema and television productions such as "Judy," "Wanderlust" and "The Witcher," the actor has now landed a new, challenging, role: a brand-new version of Dr. John H. Watson in Netflix Original crime drama "The Irregulars," currently available on the platform worldwide.
The "Pierreson version" of Dr. Watson is far from what you'd expect from a portrayal of Arthur Conan Doyle's famous character, and there are specific reasons behind a series of choices. To find out more about the British talent's acting technique, life, career, ideals, and the TV show in general, check out our interview with Royce Pierreson.
What is your earliest cinema memory?
My earliest cinema memory is going to see "The Mummy Returns." I remember my mum taking me and my sister to the Pizza Hut across the road afterwards and all we could talk about how great the CGI looked! It definitely wasn't the first film I saw in the cinema, but the feeling of scale and awe and spectacle stayed with me. Something about the scope of the production, the beauty of their portrayal of Egypt, the size of the screen, the endless possibilities of filmmaking. Very special.
Your latest project, the Netflix Original series "The Irregulars," is a crime drama based on the adventures of the most famous detective duo in literature: Sherlock Holmes and Doctor Watson. What was your first reaction when you read the script and what was the first question you asked yourself and the director about it? 
My first reaction…I never thought I'd have the opportunity to play Dr. Watson, let's flip this on its head! Watson, in the literature, is the voice of reason, the sidekick (in the most literal sense), I'm going to find the darkness. Johnny Kenton was the block 1 director: I don't know what I asked him first, but we'd worked together a few years back on a short, so there was a familiarity there which felt nice. I talked a lot to him about Watson's voice and why I thought it should be the way it is, and also about Watson's past and how it's shaped him physically. Johnny's great, he gives you the space to discuss.
Were you a fan of the works of Sir Arthur Conan Doyle even before knowing about the project and being cast in it? 
I was and am a huge fan. My mum has the Classic Penguin Sherlock books, the orange and white ones, so they've always been around my life growing up. It's such vivid storytelling, I think that's a big reason the adventures of Sherlock and Watson have been told so many times.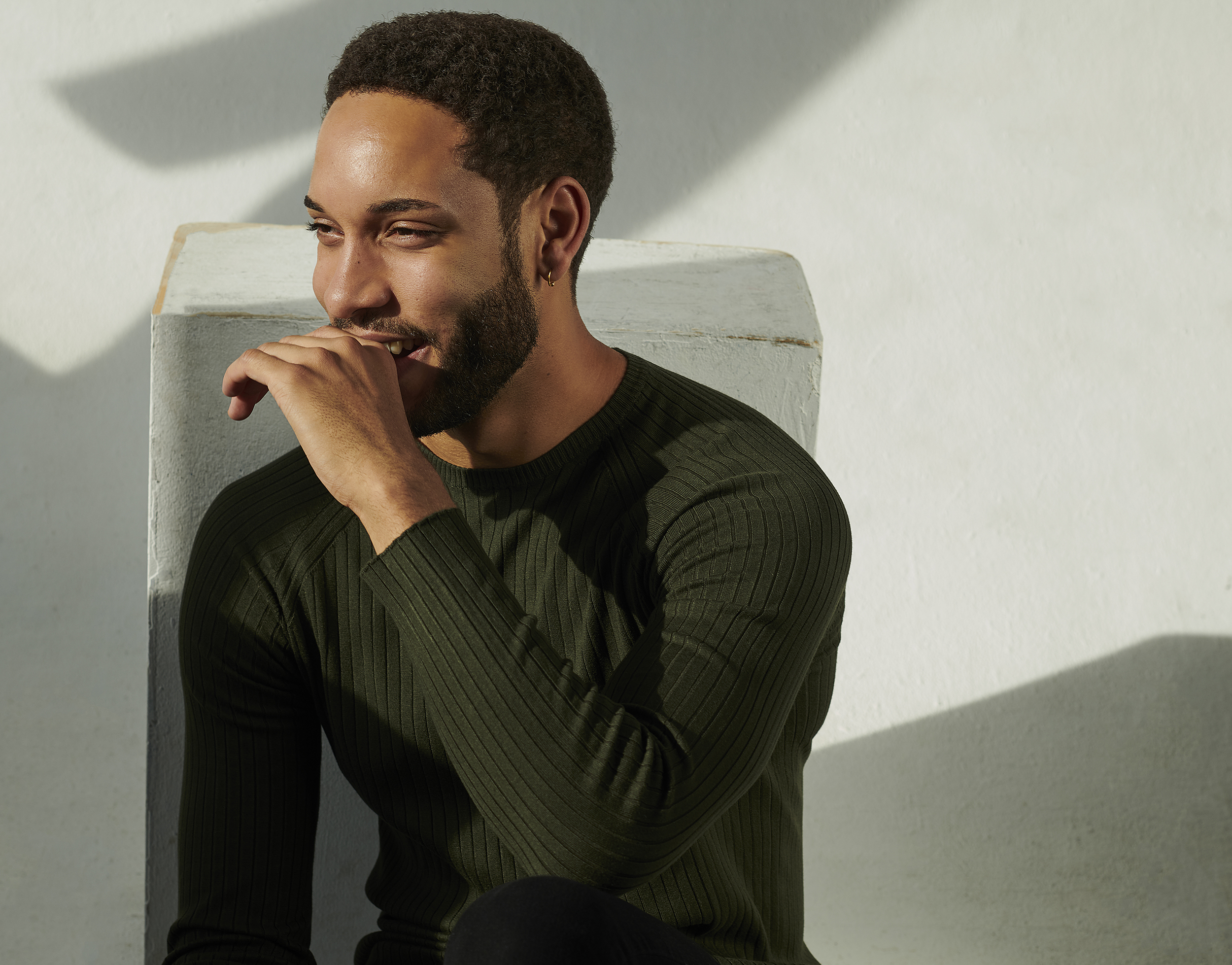 In the series, Doctor Watson is exceptionally described as a sinister business partner to Sherlock. What was it like to play a new version of such a well-known and often-portrayed character? Is there something of you in your Dr. Watson?
I wouldn't call him sinister. I think sinister implies a sort of outward intention, something pre-planned from Watson. I think it's the opposite.
He's been hurt by the secrets of his past, he's having to hold on to these demons as he tries to make amends. In doing so, he's created a facade, a barrier to the outside world that says "leave me alone, don't try and find a way in because I'm a closed shop." I think when you describe a character as sinister, you end up with the mustache twiddling, eyebrow-raising pantomime villain! Also, the facade has been constructed because he's a black man in Victorian London, high society Victorian London. Although it's not directly mentioned in our world, it's still there, so it gave me a really interesting thing to play off. It gave my Watson the strength to say to the world "Yeah, I'm a Doctor, I have money, I live amongst you and I'm not going anywhere so deal with it." It informed a great deal about how I portrayed him.
How did you approach your character and how did you overcome the challenges of playing this role?
Like I mentioned above, I had a few interesting starting points. What also gave me a way in was the accent. I thought about how this man would sound and saw him as a bit of a chancer, a man who's survived life thus far by adapting quickly. So, I played with the idea of a man who's assumed the identity of John Watson, who wears him like another one of his characters and plays the part so well he's become him. Therefore, I wanted the accent to sound almost put on, something that didn't quite fit with the man you see but you can't figure out why.
"The Irregulars" features a coral cast that includes the young actors who play the Baker Street Irregulars, Sherlock and Watson's teenage sidekicks who help them solve their cases. How did you work with such a varied and numerous cast to build your relationships on the screen?
We had a fantastic cast, they're all brilliant. Strangely though, I only really filmed with a few of them. It often happens when you shoot big ensemble pieces, you hardly ever see anyone and it feels like you're shooting an indie movie! We had a great time in creating this world though.
Screenwriter Tom Bidwell talked about the show as the story of "what would have happened if Sherlock had been a drug addict and a criminal, and the Baker Street boys would have solved all his cases with him taking credit." What do you think about the distortion of traditional roles in the fictional world? Do you believe it can affect reality and the way we interiorize change, both in terms of personal mindset and societal growth?
I'm always excited to see a distortion of roles on screen, I think that's the brilliance of TV/filmmaking, you have the potential to tell a story in an endless number of ways. And, I think, if you're going to re-tell Sherlock and Watson, you have to innovate, make bold decisions and run with them. The debate, argument, outrage, backlash will come because you've upset the apple cart and certain people won't like it. But that's the point! I don't do things to hear they're "good" or "nice" or whatever, I strive to do things that people will have a reaction to, that people will question, that will make people think, be confused by, get angry by, love, express. You have to do things that make people really watch, so many things pass us by because of the huge amount of content available. When was the last time you really watched something, been moved by something? Good or bad, it doesn't matter, as long as you're really watching. I digress slightly, but I think that's how I would interpret your question about "change, personal mindset, and societal growth."
Art has that power. Imagination is your only limitation.
"I don't do things to hear they're "good" or "nice" or whatever, I strive to do things that people will have a reaction to."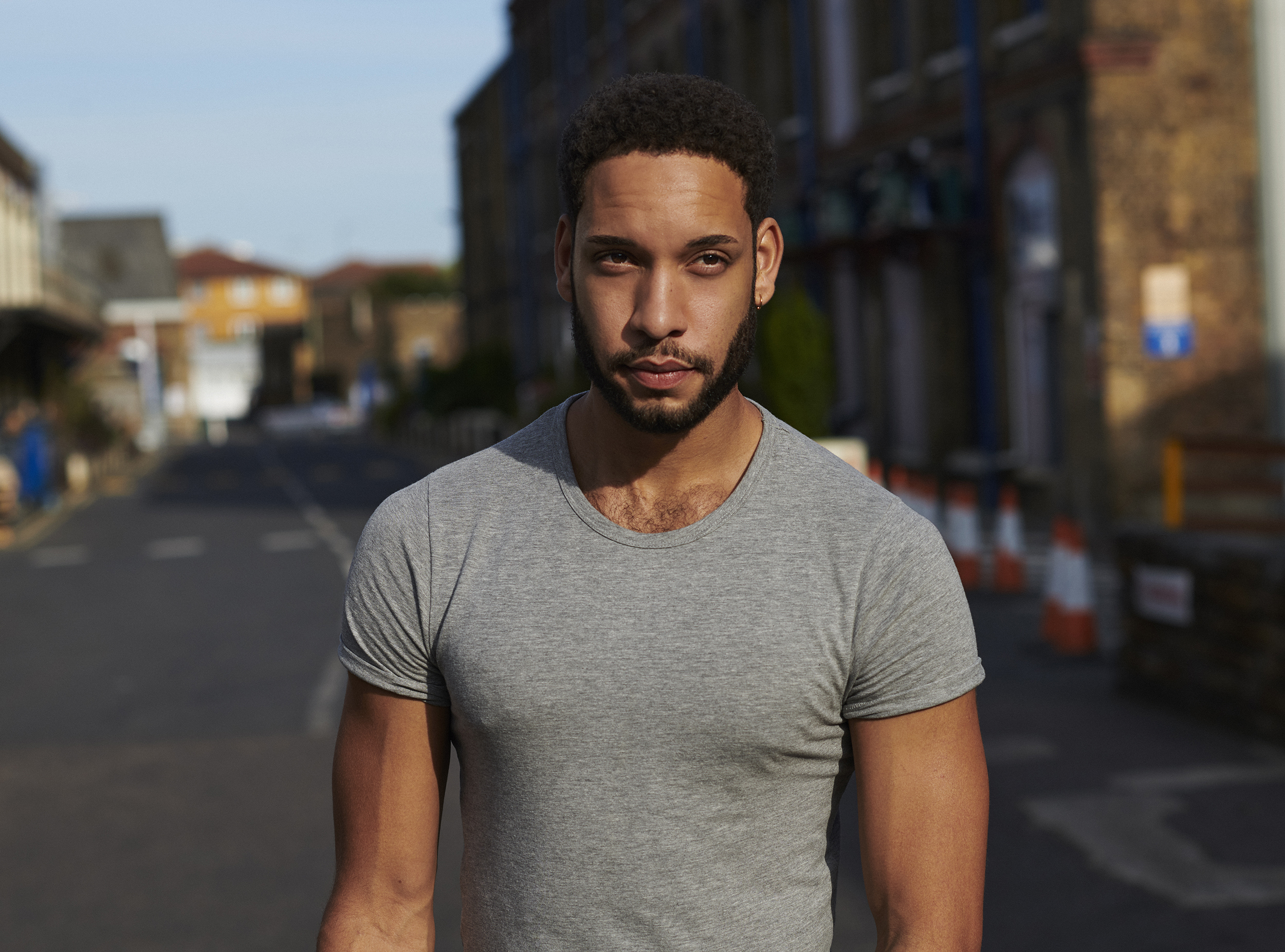 How would you describe "The Irregulars" in just one word?
Inversion.
If you could play another famous literary or real-life character, who would you choose and why?
Muhammed Ali. I've practiced the accent long enough!
Over the past couple of years, we've seen you star in different TV series and movies like "Wonderlust," "The Witcher," and "Judy." What was it like to share the set with veterans such as Toni Collette, Henry Cavill, Renée Zellweger? Did they ever give you any acting tips or advice on how to get by in the entertainment industry?
Their names obviously speak for themselves, they're legends, I grew up watching and learning from them and when you meet them, they're all wonderful, generous people. They taught me that, to be an actor of any worth, you have to be generous and kind and inclusive, above all else, and they all were. I've been very lucky to get to share the screen with them.
You graduated from the Royal Welsh College of Music & Drama, and you've had roles in several theatre productions so far. Between cinema, television, and theater, what's the universe you feel most comfortable in, and which is the one you enjoy the most? 
Theatre is where I trained, starting out I felt safe there. TV/Film I had to learn on the job. I was lucky to land two small jobs in my last week of drama school but had no experience which was a baptism of fire, but you either learn or get left behind. Now I feel comfortable in any of those universes and love to switch between them when I can. Post covid, I'll be dying to get back on stage like every other actor!
The latest TV series you've binge-watched?
"Homeland." I say binged, I'm only on season 3…It's so good I'm trying to ration it.
What stories do you dream to tell?
There's nothing I dream of telling, to be honest, I tell the stories I need to tell at that point in my life. As I adapt, that adapts with me.
The latest film or TV series that made you discover something about yourself?
"When They See Us." I discovered that police coercion and brutality will always be a part of my life as a black man.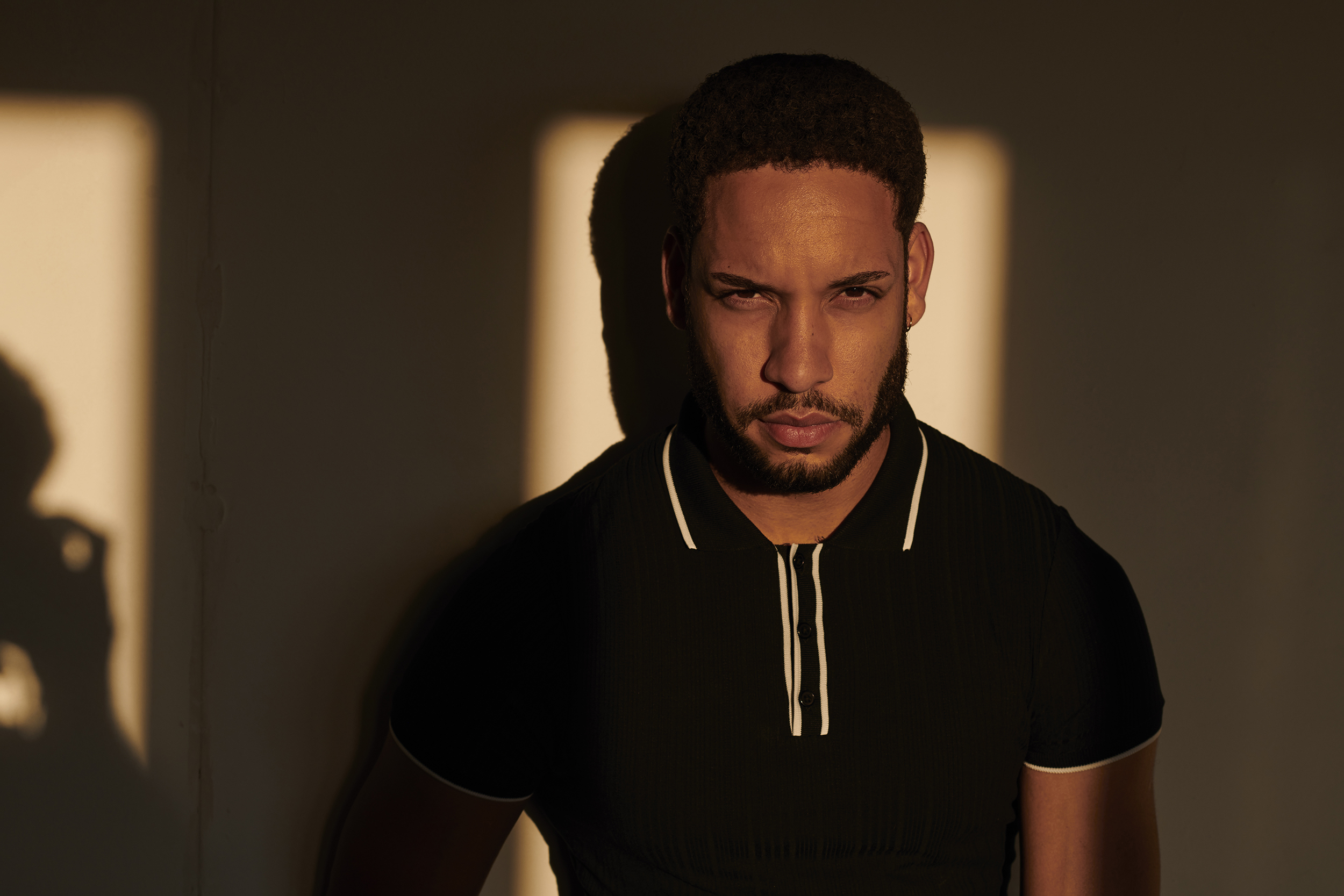 Your must-have on set.
Headphones.
An epic fail on the job.
An early audition I had at the BBC for "Dr. Who." I was in the waiting room, my name gets called, I stand up to shake hands (back when it was allowed), my belt breaks, my trousers fall down, I manage to grab them with one hand as we make contact with the now awkward handshake. Did we say anything? Course not, we're English. Did I get the job…have you ever seen me in "Dr. Who"?
You are afraid of… 
Sock puppets.
The movie or TV series character you would want to be friends with?
Homer Simpson.
The first DVD you have ever bought?
"Out Of Sight," with George Clooney and Jennifer Lopez. Cost me 50p. Amazingly cool, slick, sexy, understated, charming. Like George Clooney and Jennifer Lopez. I guess that's why it works! I'll track it down and give it a watch.
What's the bravest thing you have ever done?
Scored a goal against Bayern Munich in the Champions League Final, gave away a penalty, then stepped up to score the winning penalty. Back then I went by the name of Didier Drogba.
What's your happy place?
By the water in the sun in Stockholm, or at home in Cornwall.
What can you tell us about your future projects?
I run a production company, Another Method Productions. We've just signed a book deal with a TV series in pre-production. A story about football and race that's going to change the game.
Photos by Joseph Sinclair.