Rosie Day is a hurricane of energy: as soon as she enters a room, with her red hair and her genuine smile, it's like everything comes to life. Her enthusiasm and her love for what she does is an inspiration to us all!
Rosie is a young English actress who has worked with names such as Sarah-Jessica Parker and Uma Thurman on the big and small screen. Since 2017, she has starred in TV series "Living the Dream," a family comedy-drama in which she plays Tina Pemberton. The second season is now airing on Sky One. In addition to acting, Rosie wrote and directed short film, "Tracks," and is committed to producing new female-led projects.
It is with a conscious yet light attitude that Rosie chatted with us, on a cold day in London, about all the things that make her world special, from her acting experiences working with people who have helped her to grow, to her passion for the stage. Her charm conquered us from the start, and we hope that you will feel the same after reading our interview. Let your "Day" be inspired by Rosie.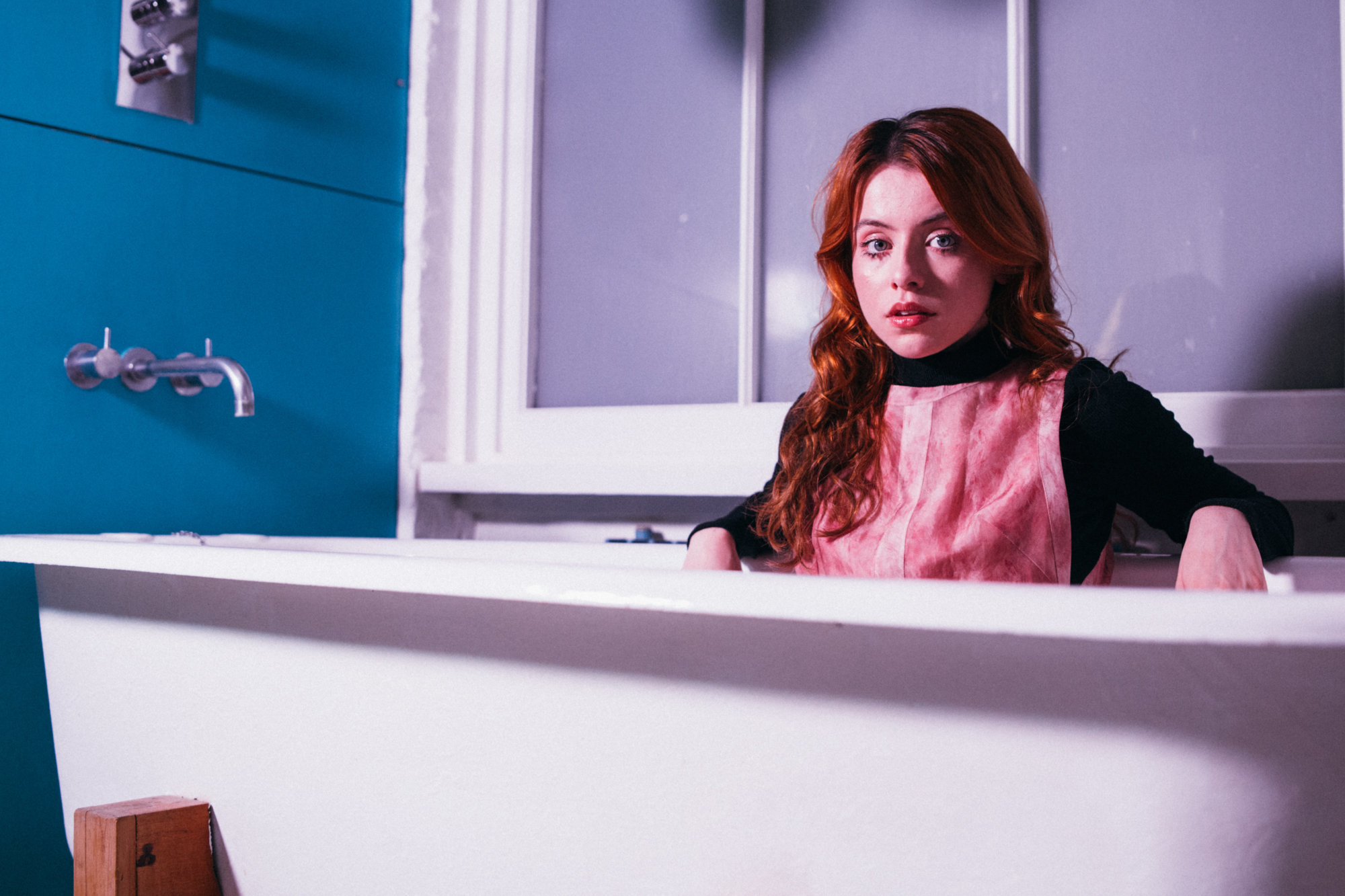 How and when did your passion for acting begin?
_____
When I was little, I was very quiet and shy and had no interest in performing whatsoever. My sister got a part in a BBC Series and they needed a little sister for her. My mum brought me along to help them out, and from then on, we got cast together a lot. When you're six, you kind of don't know what you're doing. But then at age 13, I thought, "I want to do this."
It was like a big long accident; my life essentially is that.
You started your career very early. In what way have these experiences influence your work as an actress and how did it help you to grow?
_____
I didn't go to drama school but with every set, I have worked on I have been extremely lucky to have had lots of amazing actors on board. I really learned the trade by watching other actors.
 Is there someone in particular?
_____
I worked with Sarah Jessica Parker for three months, and she was a huge influence. Suranne Jones who plays "Doctor Foster" was the person that, when I was 13, made me go, "I want to be an actor" and then on "Living the Dream" Lesley Sharp is a huge mentor and influence on me. As an actor, you work with so many talented people and you kind of watch them and think, "oh I like what you did there!"
It doesn't need to be one person, take something from everyone and you form a little acting pocketbook.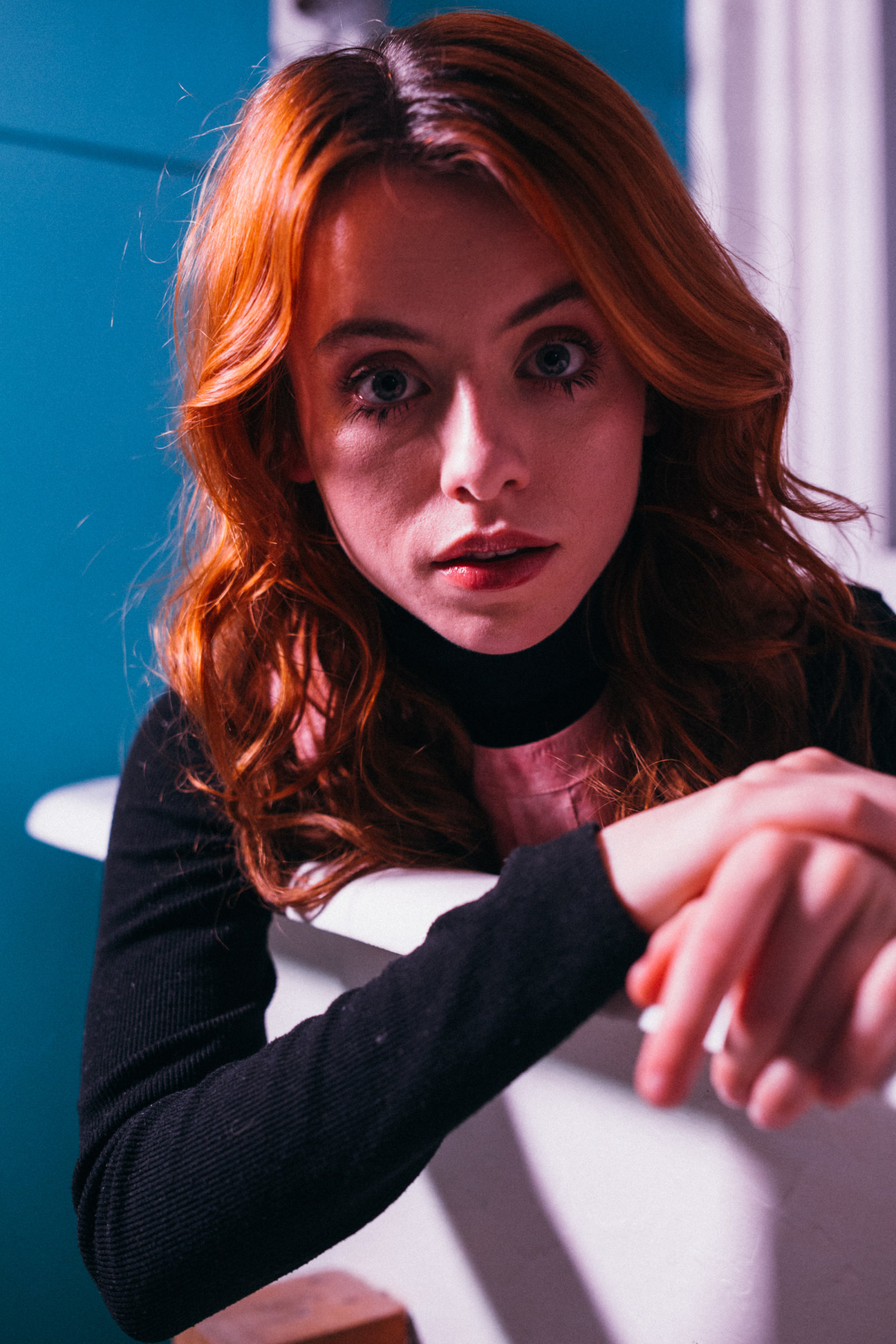 "It doesn't need to be one person, take something from everyone and you form a little acting pocketbook."
Your first film was "The Seasoning House" where you played Angel, portraying a young girl forced to sleep with military personnel.  How did you approach the role?
_____
I was sixteen and a half. I was young and very naïve to it all. I didn't really think about the consequences of it or the sensitivity of what we were doing because I was so innocent at the time. We did a lot of research and my character was deaf, so I learned sign language. There was a lot of simulated rape in the film which can be hugely distressing for everyone involved. You know, to stand there watching somebody act out being raped is difficult. They looked after me really well, but I think that film certainly had an effect on me. 


You were chosen as one of the Screen International Stars of Tomorrow in 2013. The new list just came out in October: what would your advice be to them?
_____
Run…no! [laugh] I think it can be relentlessly hard, you have to build up a kind of tenacity and you just have to keep going if it's what you really want to do. Always treat everybody on a set exactly the same way and make your own cup of tea. There's a lot of bullshit in this industry, so don't get sucked into that and just focus on the actual thing. Just do the job, you've got to love the job.
"…you just have to keep going."
You were in the cast of "Down a Dark Hall," a supernatural horror movie with Uma Thurman. What made you say yes to that project?
_____
It was from the guys who made "Twilight," and I was a part of the Twilight Age growing up. It was this fantastic chance to go and play one of a group of American girls who became best friends. We were on the most beautiful sets for four months in Barcelona with Uma Thurman. That job will forever be one of the most special times of my life. I was thinking "if this is as good as it gets, I'm happy" because we had the best time.
Do you still stay in touch with the cast?
_____
Yes, even now that we're all over the world.  Most of the cast are in America, one is in Canada, but we have a Whatsapp group. I was in LA earlier this year and I stayed with two of them. We call ourselves the Spice Girls because visually we are quite like the Spice Girls, there's one for all of us.
I think that the best thing about acting is you get to meet so many people. And from every job, you walk away with at least one person as a friend which is lovely.
Are you a fan of supernatural horror movies? Do you have a favourite one?


_____
I do! When I did "The Seasoning House" I was made to watch lots of horror films and my family became horror film addicts. I've seen them all! I think "A Quiet Place" made by John Krasinski is an amazing film.
Horrors may not always be the most well-made genre and can often be looked upon in a certain light, but A Quiet Place is just a brilliant film. Also "Get Out." "Get Out" was amazing.
Have you seen "Hereditary"?
_____
No, I haven't! I was in Spain when that was on, and it's wasn't on out there. But I need to see that, it's on my list.
"I think that the best thing about acting is you get to meet so many people. And from every job, you walk away with at least one person as a friend which is lovely."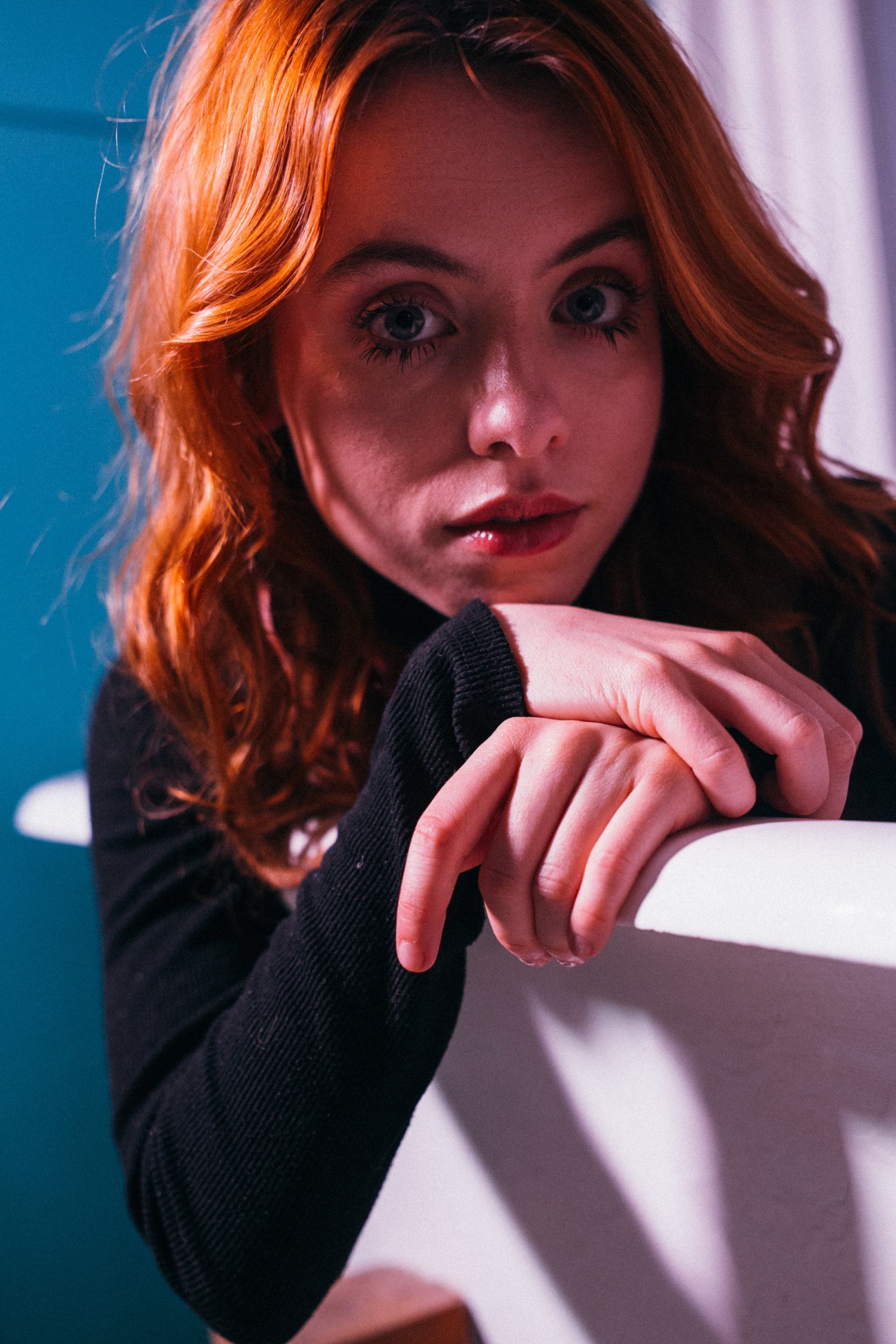 You were also in "All Roads Lead to Rome," Did you like filming in Italy and what made you fall in love with our Country?


_____
I love it!
I got to discover Rome on a bike with Sarah Jessica Parker. I think I experienced the most idealistic version of Rome I could possibly be offered. We lived together in the center of town and every night we would go out for dinner. On the weekends we would go shopping or sightseeing. I don't think I would ever go back to Rome for the rest of my life because I had such an incredible experience there and I don't ever want to tarnish it.
We ate ice cream every evening. I've tried all the Gelaterias in Rome: that's not even a joke, I genuinely have. My favourite food is Italian, so I ate tons of pasta. Rome is a very special place.
Is there a place you would love to visit besides Rome?
_____
I've always wanted to go to Nashville. I love country music. I grew up the biggest Taylor Swift fan and I'm still a fan now. I have to defend my love for her constantly, but I still love her.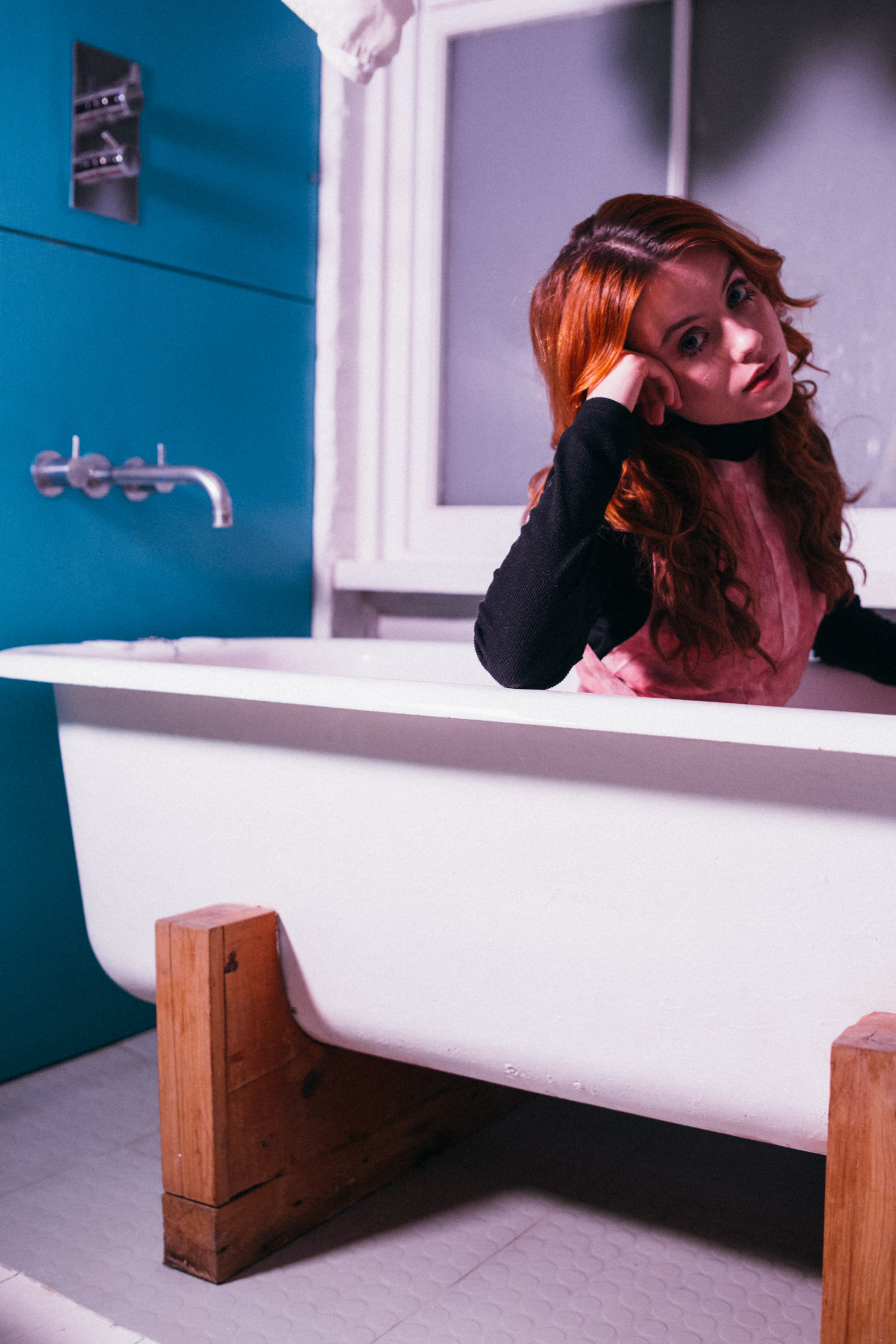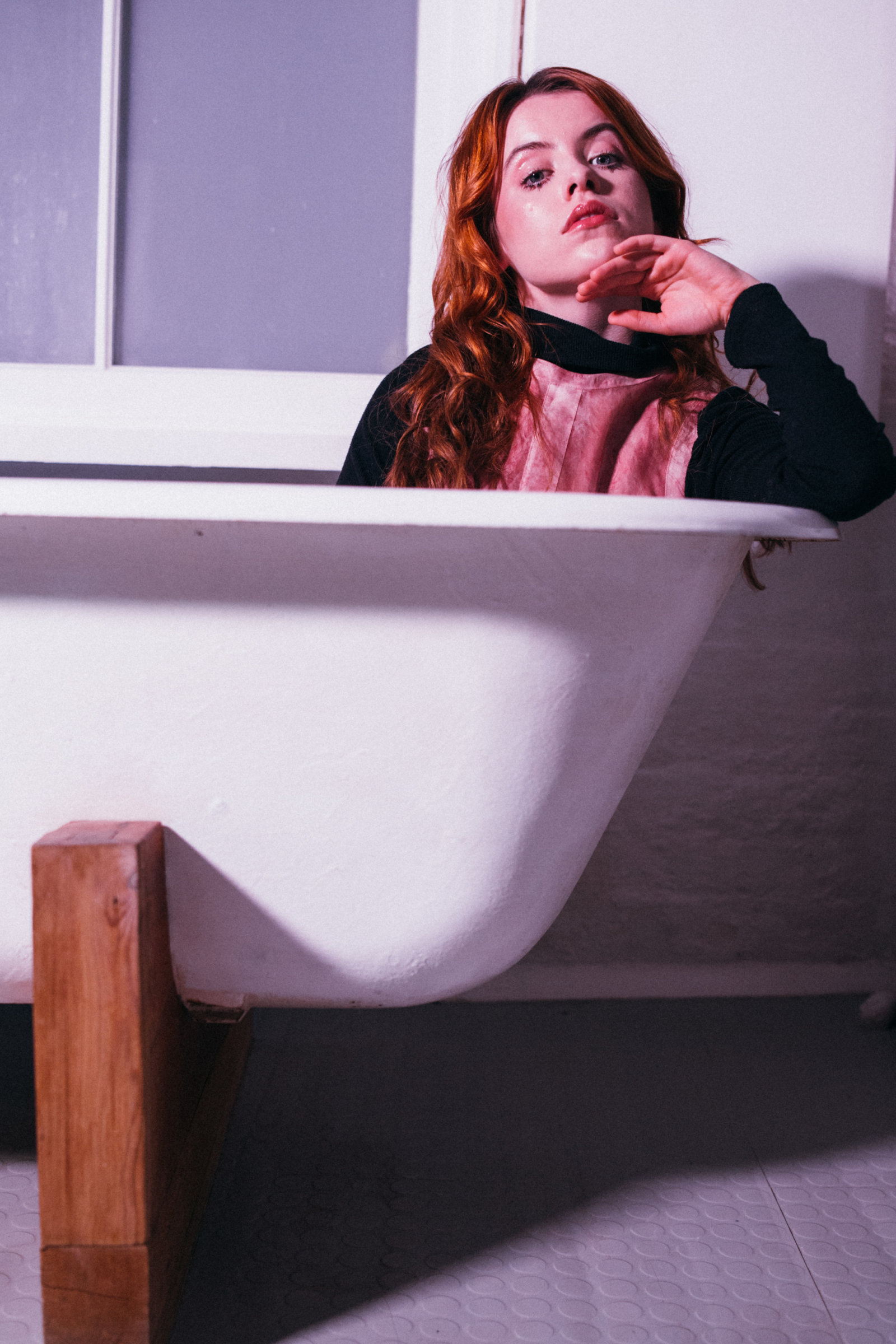 "I don't think I would ever go back to Rome for the rest of my life because I had such an incredible experience there and I don't ever want to tarnish it."
You're also a director: what are the projects you're working on behind the camera?
_____
Last year my best friend and I set up an all-female film company. We shot our first short film which I wrote and directed in January 2018, called "Tracks." Then we made four more short films. We wrote a TV series that has been picked up by a company and we are developing it with them. We are doing a lot of producing and making our own work: it's fun to be in charge of things.
Also, once you have your own idea, and you can develop it in a more personal way.


_____
Exactly, you can see it kind of rise. I think young people don't always know how to make films, even actors. I never knew until this year how to properly do it, so we wanted to be a place where people who don't necessarily have formal training or haven't got the opportunities to make films can come and we kind of do it for and with them. That's our plan in the long run.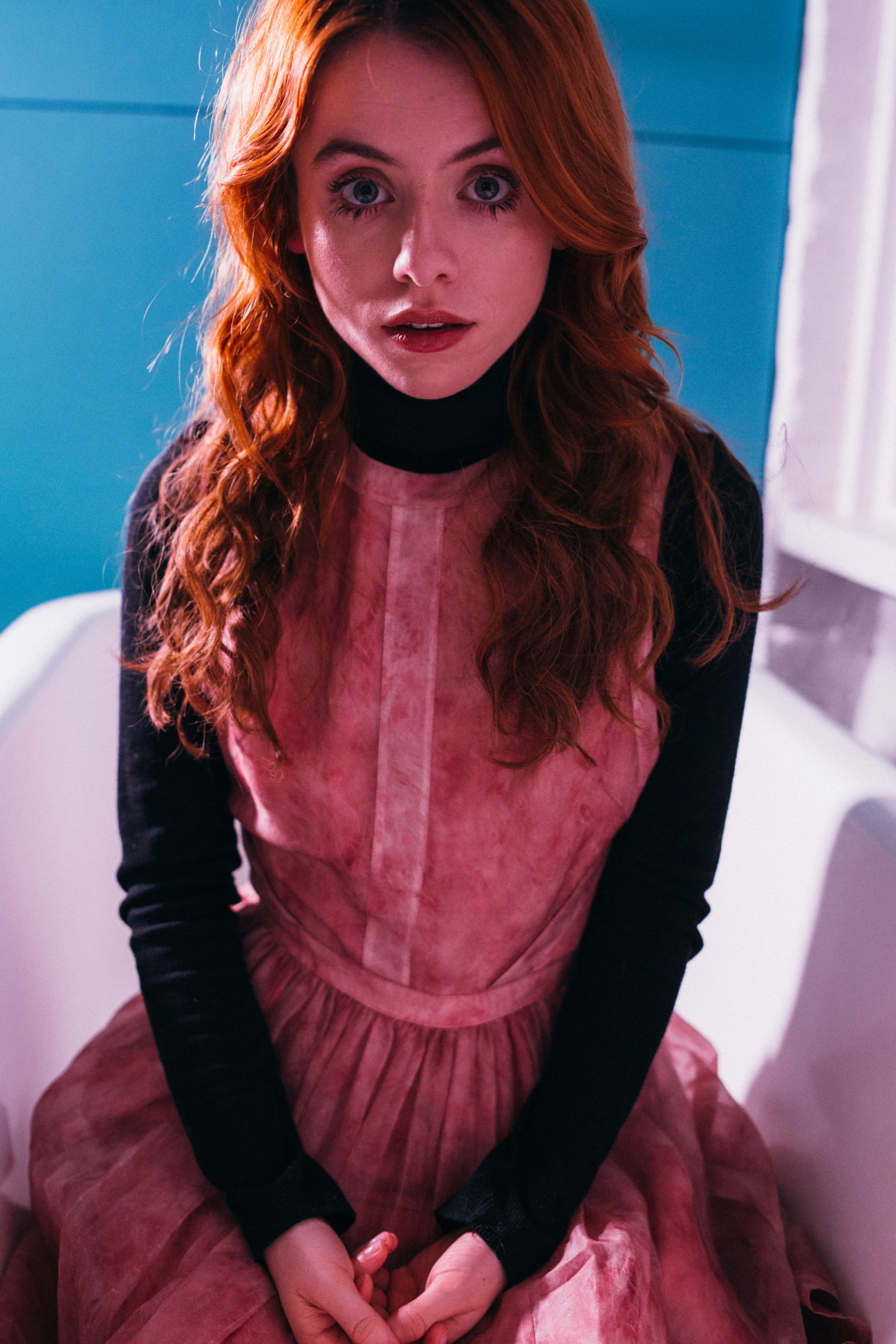 Talking about your recent project "Living the Dream," what should we expect from the second season?
_____
It's very light-hearted and very funny. The Pemberton family have now been living in America for 6 months and we are a little bit more tongue-in-cheek this year, a little bit naughtier. My character becomes political: she's very self-righteous; she is really fun.
How does your character, Tina Pemberton, evolve in the second season?
_____
She's eighteen and she wants to go to Harvard or Yale. She's not quite smart enough, but she wants to try anyway. She gets in some trouble at school because she's trying to change the world as you tend to think you can when you're eighteen. She gets rid of her boyfriend, kicks him to the curb and says goes "I'm going after a career!" That was my idea. I said to the writers "let's get rid of the boyfriend and do something else!"
"Let's get rid of the boyfriend and do something else!"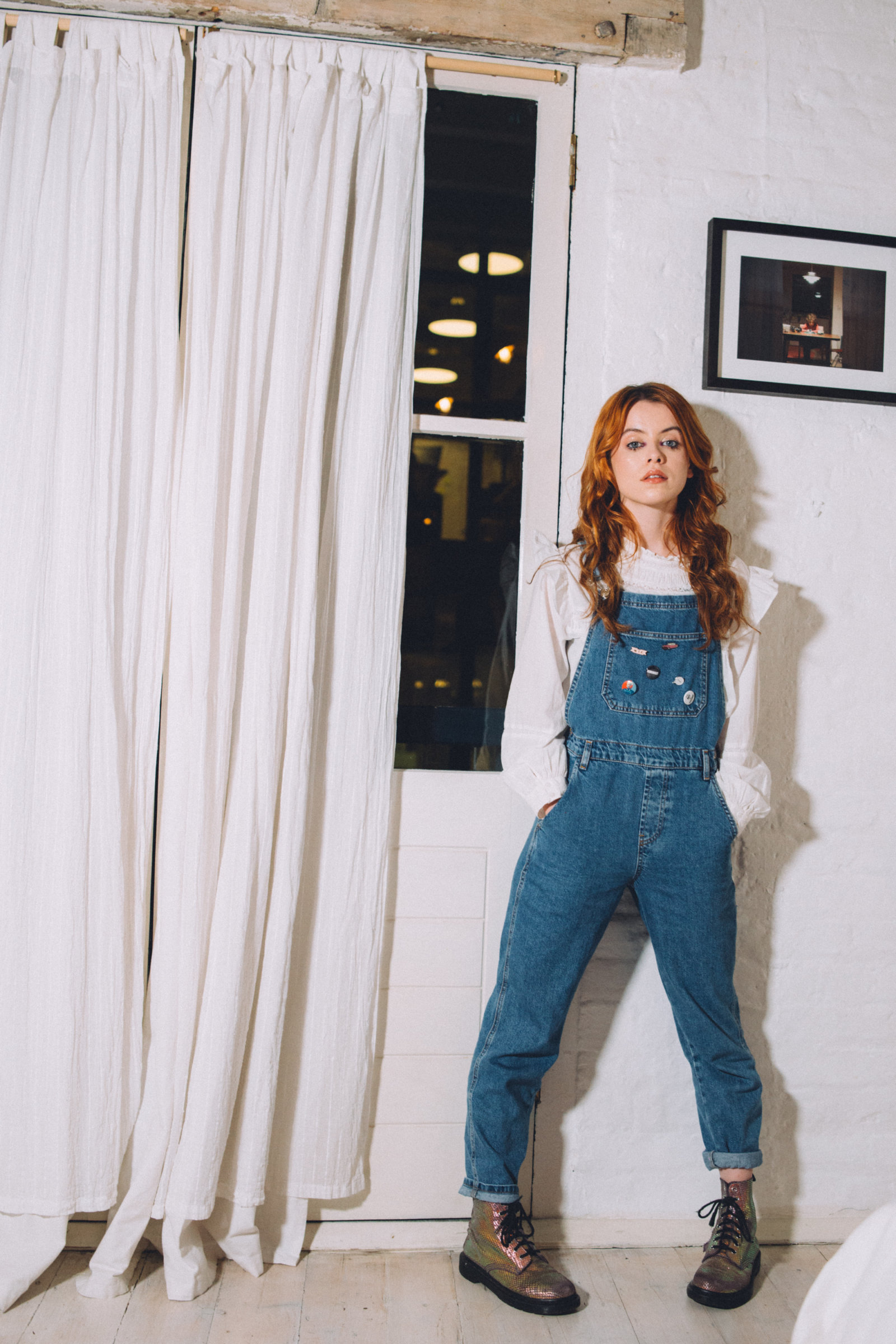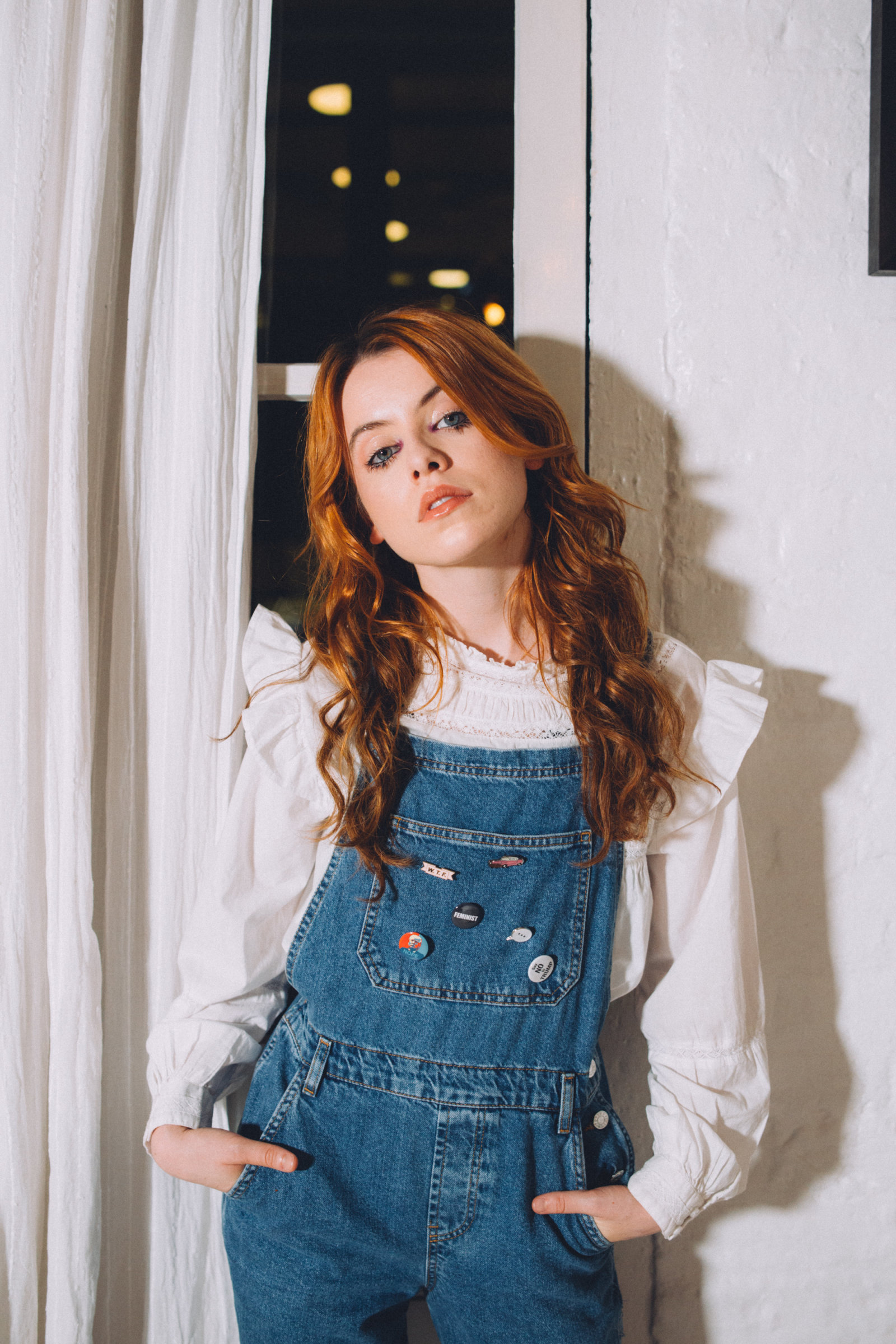 What makes "Living the Dream" different, in your opinion?
_____
We're a family that all get on! It's about the family where the kids actually like their parents. I spent half my life being a moody teenager whereas they actually all get on and go on these adventures together which is really nice.
You also have a great relationship on set. I suppose there was a great mood!
_____
We were in Savannah for the first series. 3 and a half months is a long time to be in Savannah and there's not a lot to do there. Then we were in Spain this year. We're genuinely like an actual family. Philip [Glenister] and Lesley [Sharp] just feel like my pretend London parents who feed me and look after me. The social side of that TV series is the main thing. It doesn't really feel like work ever. 


"We're genuinely like an actual family."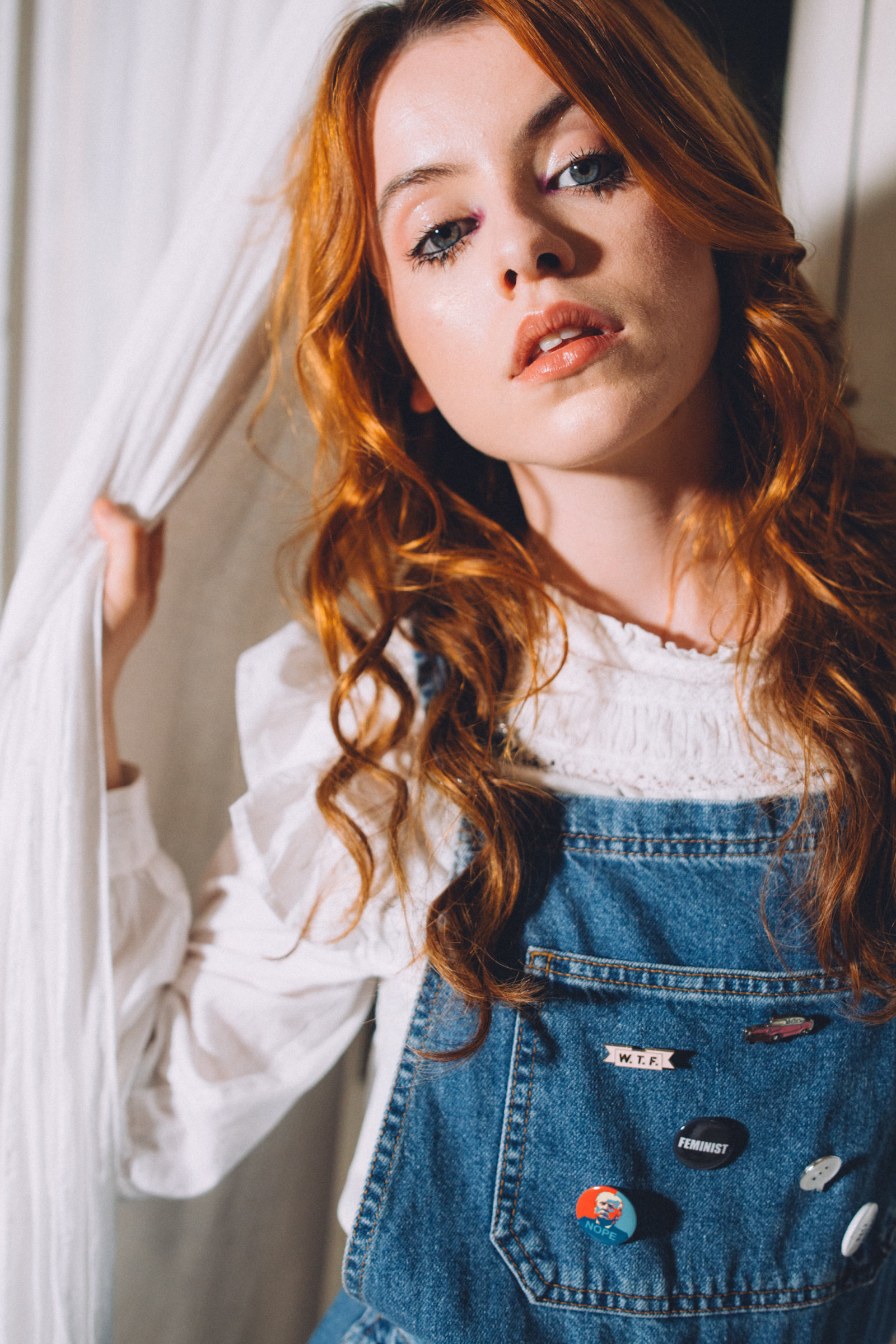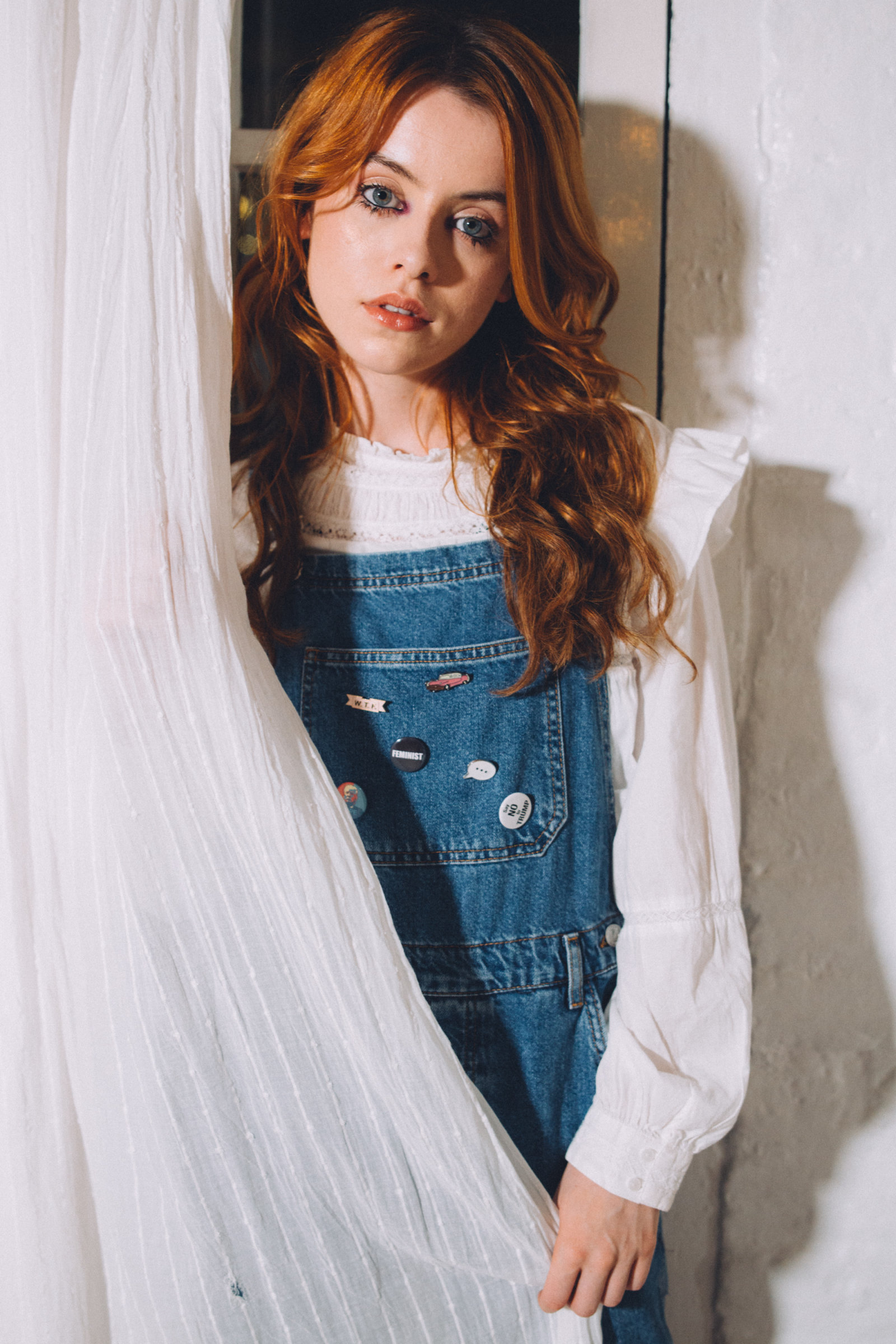 Do you have a special relationship with beauty or fashion? What makes your look unique?
_____
I'm quite chill, I just wear whatever I have in my wardrobe. I would dress like a fairy if I could, but I don't think that is socially acceptable at my age anymore. I definitely did when I was about thirteen. I would only wear puffy skirts and Dr. Martens. I really don't like the beauty industry as a whole. I think it tells girls that they need to be pretty, which is fucking awful, I think there's so much more to life than beauty and that kind of stuff. Fashion-wise, I think you look best in whatever you feel comfortable in.
"I would dress like a fairy if I could."
If you could choose three people to go out for dinner with, both from the past or present, who would you chose?
_____
I would say, Sylvia Plath, Louis Theroux, and my current obsession Emily Blunt.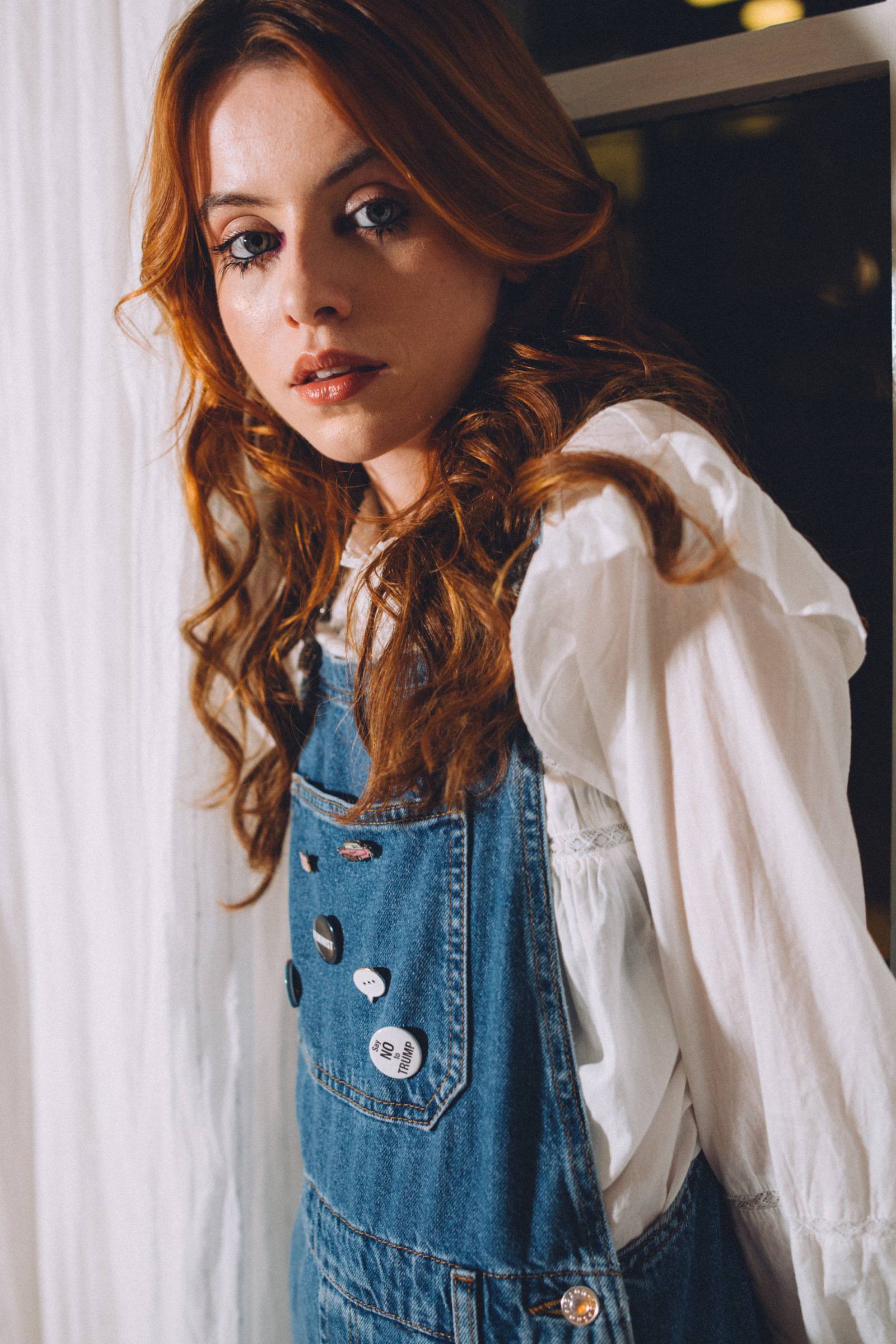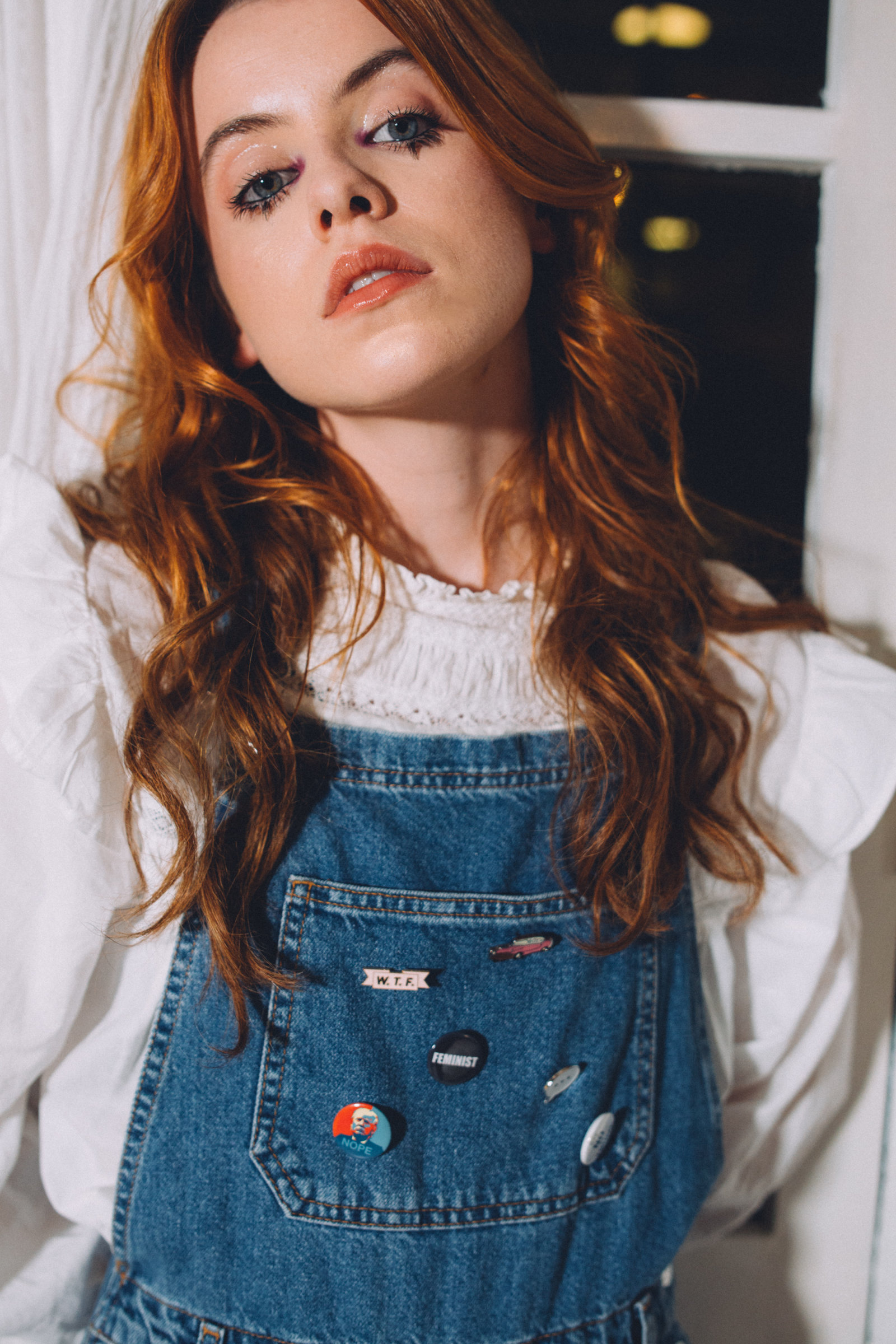 What's your must-have on set?
_____
My must have on set is for everybody not to have their phone, I'm really anti-phone because we used to sit around and talk between takes and now you find everybody checking their phones instead. I leave mine in my trailer when I'm working. I think it's good for people to talk to each other.
What's a character you'd love to play?
_____
I'd love to play a role like Amy Adams's character in "Sharp Objects," that would be the goal. And a character I would love to play in theatre…classically I'd love to play Hedda Gabler. I think that's a really great role because she's quite unlikable and I like characters that are not necessarily likable.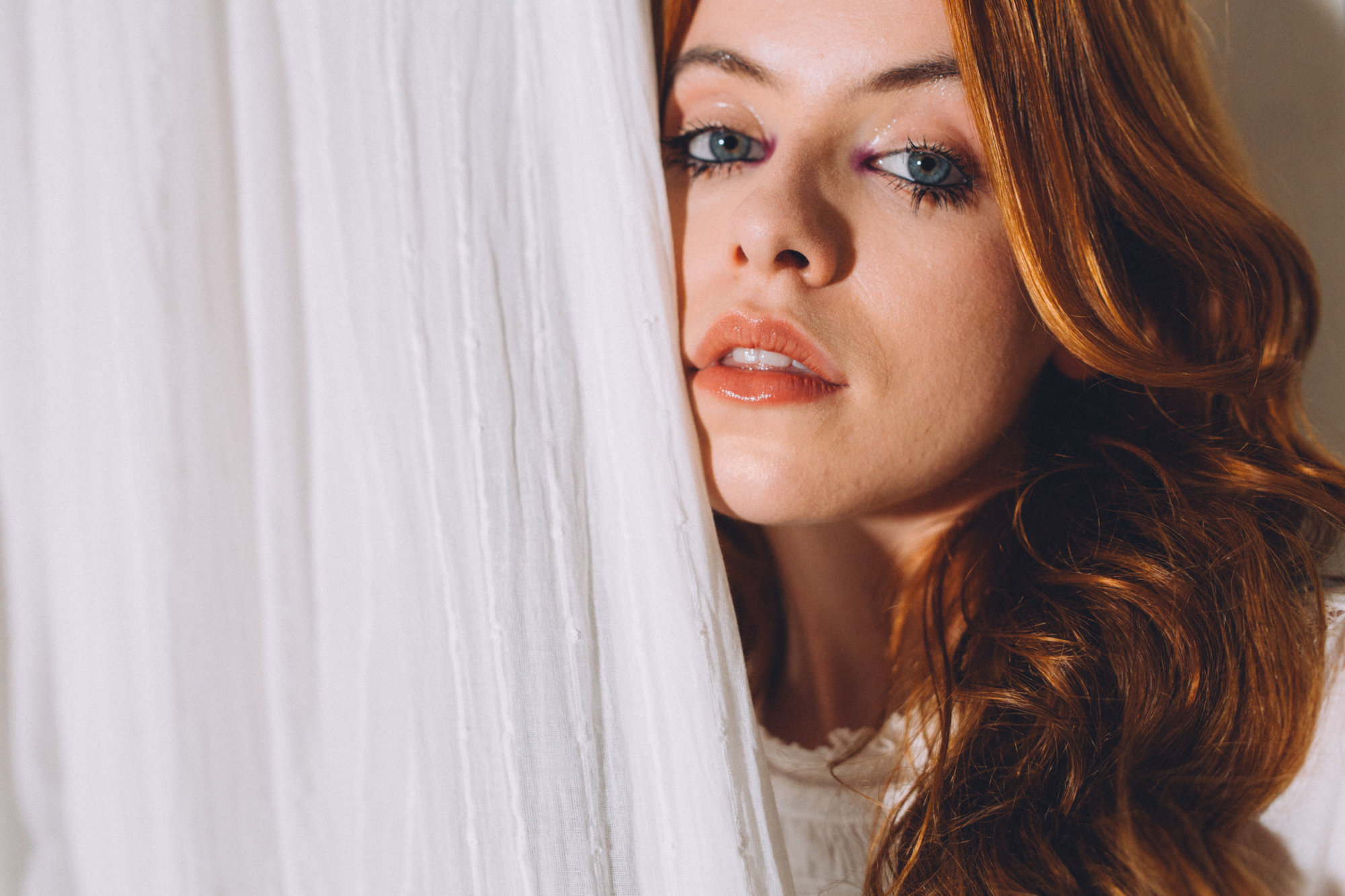 "I like characters that are not necessarily likable."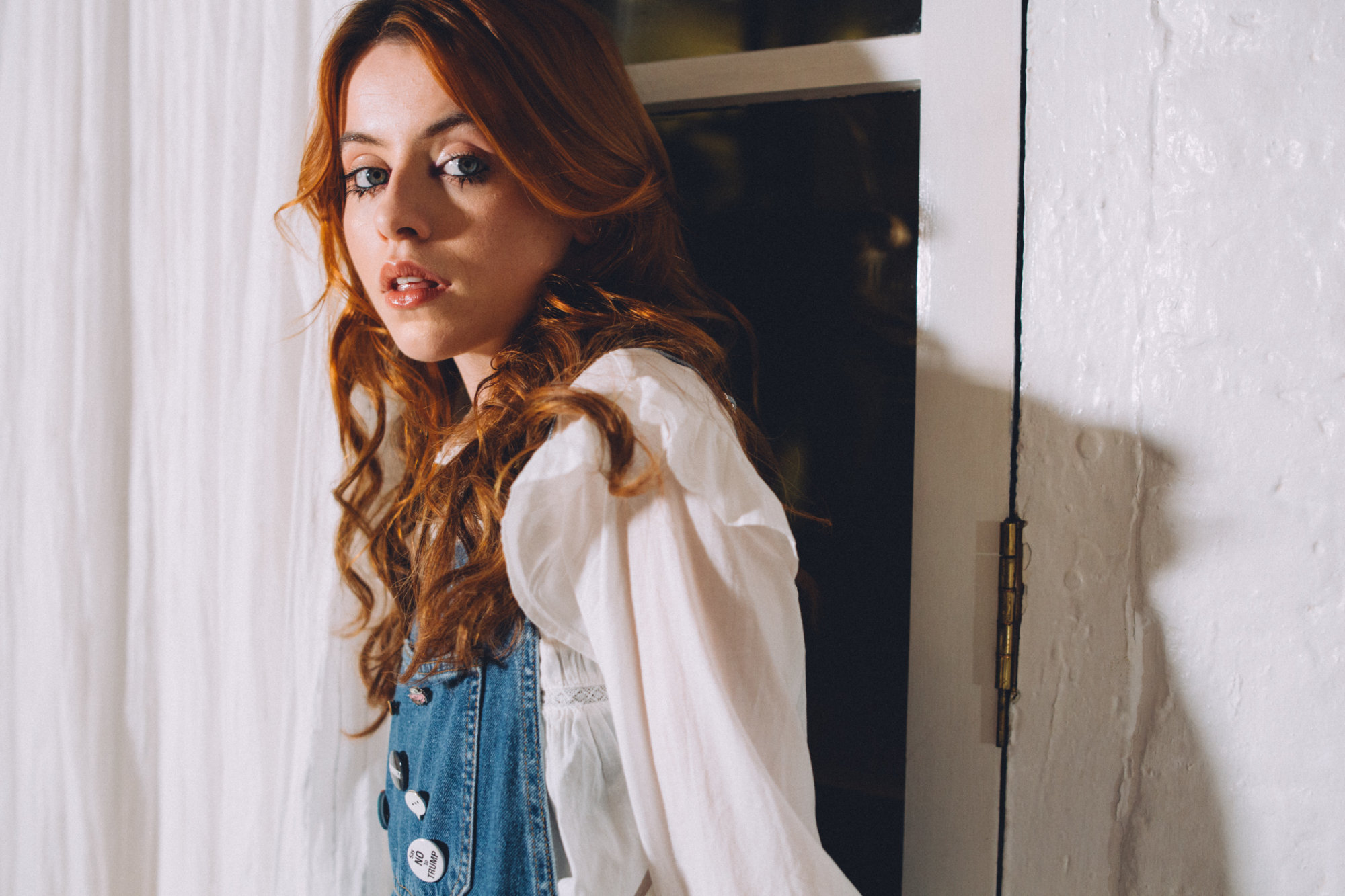 What is your favourite musical song?
_____
My favourite musical is called "Spring Awakening," and there's this song called "Totally Fucked," that's my go-to song. My sister loves musicals, so I grew up with constant breakfast-dinner time musical soundtracks on, it was genuinely ridiculous. We're big on the musicals, at my house.
What's next for you?
_____
We're making the pilot of the TV show that I co-wrote in January which is really exciting. Then if we get another series of "Living the Dream," hopefully we will be off out in Spain again. That would be great!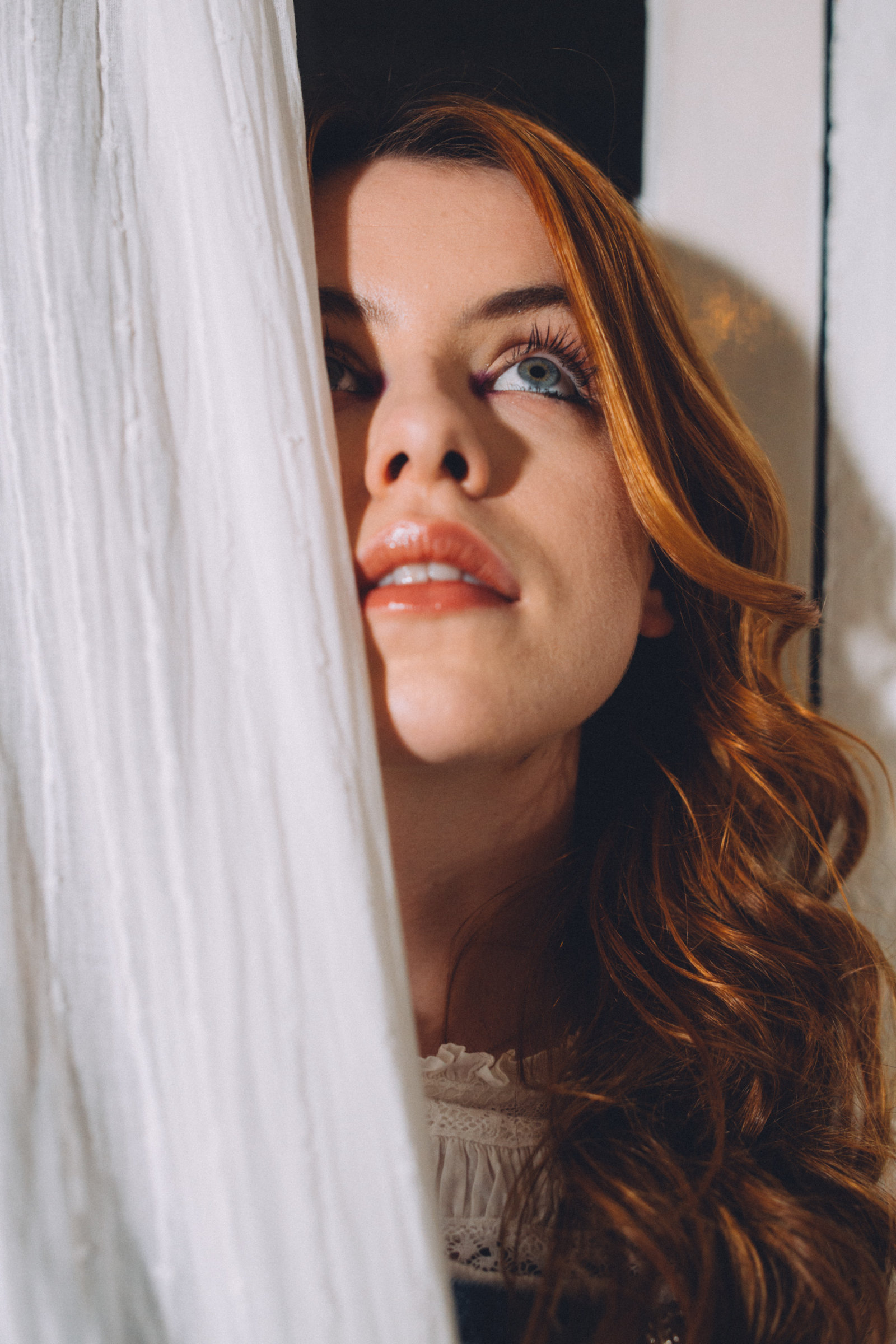 Sky One's Living The Dream is now airing on Tuesdays at 9pm.