The fifth season of "Outlander," the exciting historical drama based on the books by Diana Gabaldon, is officially back and we can't wait to find out how the story of Jamie, Claire, Brianna and the rest of the characters, that find themselves in a very delicate context, that of the birth of the United States of America, will develop.
There will certainly be tensions, threats and moments of happiness, as stated by Richard Rankin, the actor who plays the "decent and honorable" Roger Wakefield. In this interview, Richard told us about his preparation for the character, the silver thread that combines acting and photography, and his epic-fail worth of applause. The actor has even said that this season is the best so far, and we can't but watching it until the end to find out!
What made you fall in love with acting?
I've always craved a creative outlet. Music was my first love in that respect but I became more engrossed with acting. The theory as much as the practice of it. When I first started acting I knew that it was what I really wanted to throw myself into.
The first thing that pops into your mind when you think of your first audition?
Constantly needing to go to the toilet and thinking "I could just leave…who's going to stop me?! They're taking too long anyway… who are they to keep me waiting so…" "Richard Rankin?" 'Yup!! That's me. So excited to get started. Thank you for seeing me. I love your shoes!"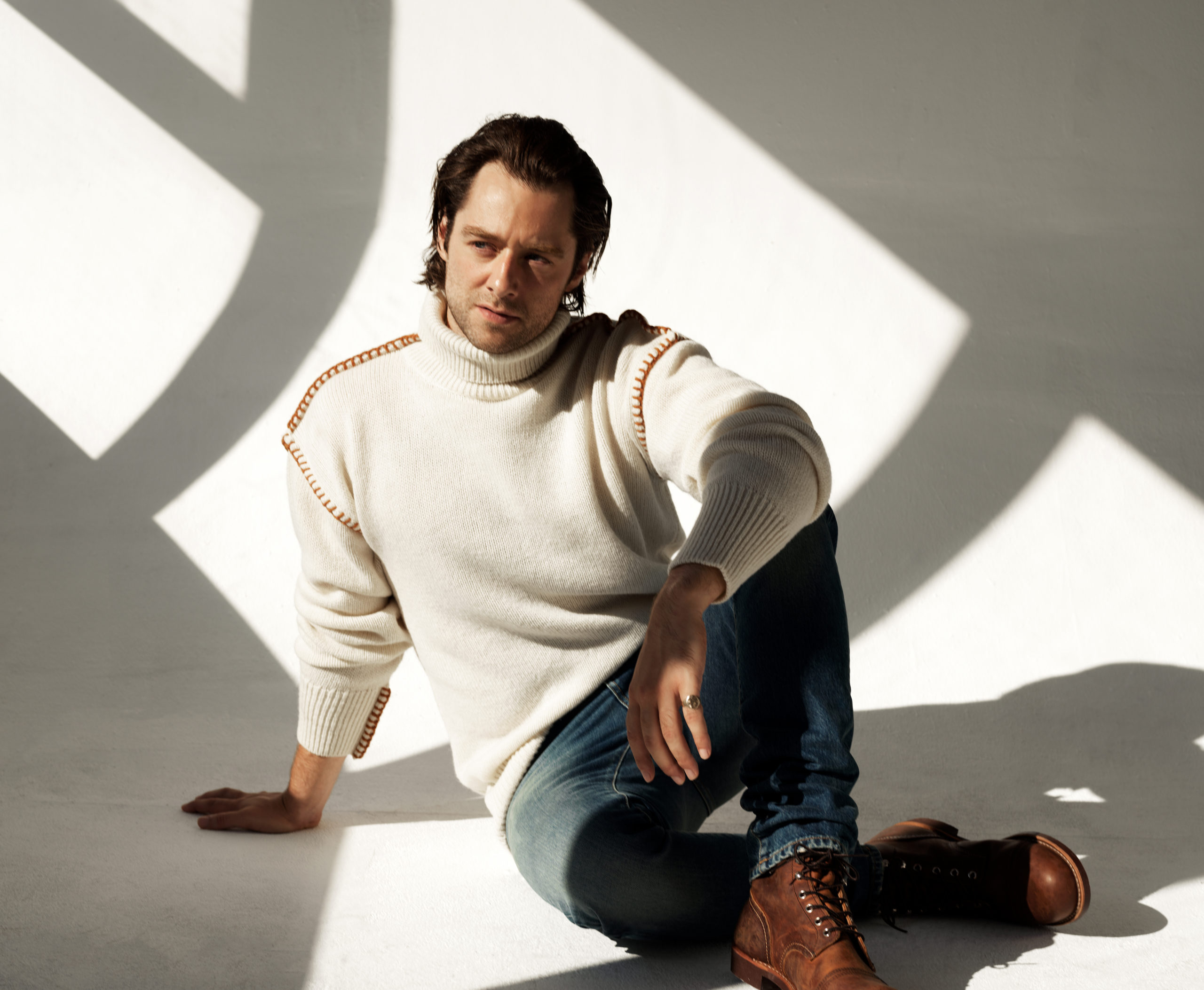 "I've always craved a creative outlet."
Acting and photography, how these two worlds of yours coexist together?
They're about storytelling. I have a great interest in Cinematography. I'm usually to be found harassing the camera team or the DOP for any little tidbits or information they can give me about equipemnt and technique and am always trying to guess (usually quite accurately) what lens we're about to shoot on and why. So photography, for me, is very much the same thing – its the challenge and the love of caputring a moment.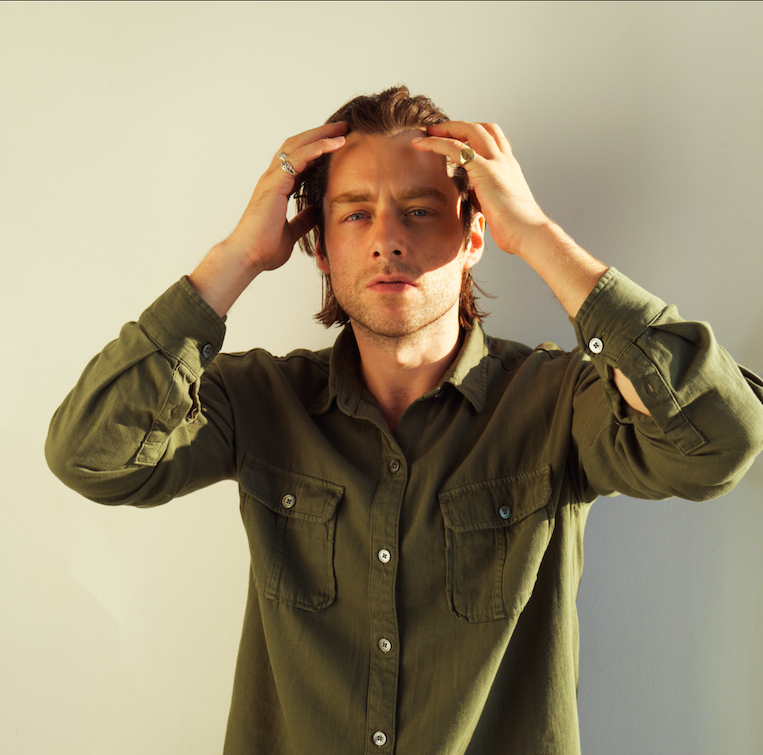 If a shot can tell a story – intrugue the viewer. Provoke thought! Then it has some value. That's what I aim for.
Roger MacKenzie's is an intelligent (also given his young age when he became a professor), kind, brave and curious character: have you found any common trait with him? And what's the thing you like most about him?
I love his passion for good. He is an inherantly decent, honorable, good person and will put himsself and, indeed, his life in harm's way for the protection of others who are wrongdone by. Sometimes he does this without thinking so maybe we are quite alike in that respect.
What kind of research did you do in preparation to act in Roger's shoes?
I spent quite a lot of time researching and preparing for Roger. I like to start with the time the character comes from. I think that informs an awful lot about a person. The music; the current affairs; the society of the time we find him and also the time in which he grew up. Music especially, I think, can say a lot about someone. I was lucky enough to have the books as a resource. So I spent a long time reading them and taking what I could from Diana [Gabaldon]'s work. I also travelled and spent a good deal of time in Roger's hometown of Inverness and tried to immerse myself as much in his home and the immediate history of it, as I could. I found that very helpful.
What can we expect from the upcoming season?
I think Season 5 is going to be the best season yet. We feel from the first epsiode that there are tensions building on many fronts and even although Episode 1 is a rare look at a happy, celabratory time for the family, we can feel threats brewing in the background that will surely make for an exciting season.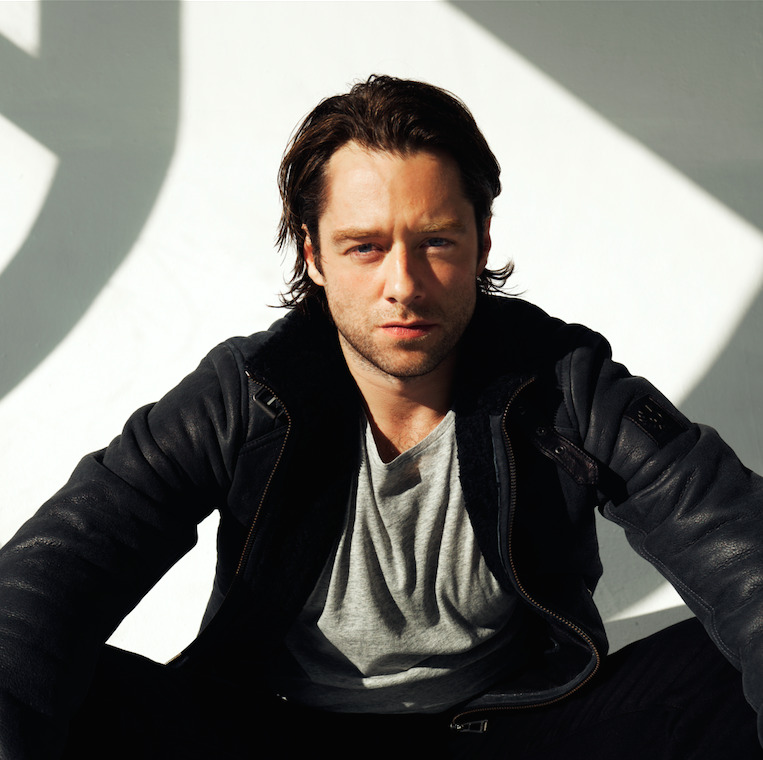 "I also travelled and spent a good deal of time in Roger's hometown of Inverness and tried to immerse myself as much in his home and the immediate history of it, as I could."
If you could only take one last picture what would it be?
A picture of my family.
What stories do you dream to tell?
Stories that people want to hear. Or see, I suppose. Stories that are important. Either to me or the person experiencing them. I enjoy working on my ability to shape or tell stories across multipe formats.
An epic fail on the job?
I slept in one day on a job. Something I very rarely, if ever, do. I hate being late. But I was so late on this occassion and no one could get hold of me. When I arrived to set I was greeted by applause from the entire crew. I was mortified.
Your must-have on set?
Coffee. And a good team. Thankfully we have plenty of both.
The last TV series you've binge-watched?
"The Witcher."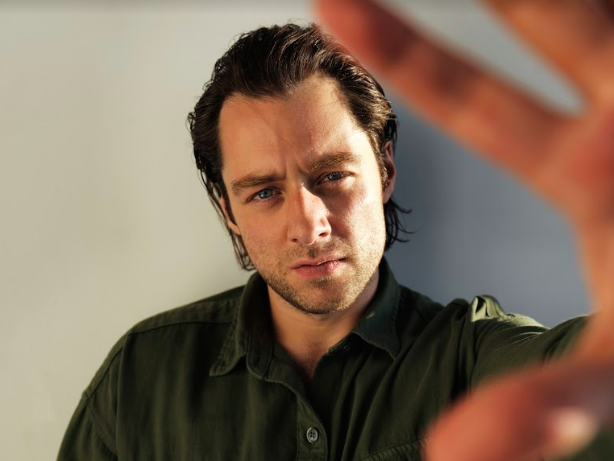 What can you unveil on your upcoming projects?
I can unveil that Season 6 of "Outlander" will start filming this year!! Yay!!!
Photos by Joseph Sinclair.