A world of beauty, not so much in a metaphorical sense, that is an extremely subjective concept as well as actual: indie brand products, refined and well-studied, which open new horizons in the world of skincare and makeup to be discovered, tested, and fallen in love with. The destination, in these terms, is The Beautyhaholic's Shop, a store in Rome now considered the Mecca of international beauty, with a proposal of functional, trendy, and well-kept products. Paola Malaspina is in charge of the search for these small, great jewels of beauty: we met her right inside the walls of The Beautyhaholic's Shop to talk about cosmetics (and especially green cosmetics), niche products essential for one's well-being, and the importance of studying and understanding a brand to better communicate the effectiveness and uniqueness of a given product.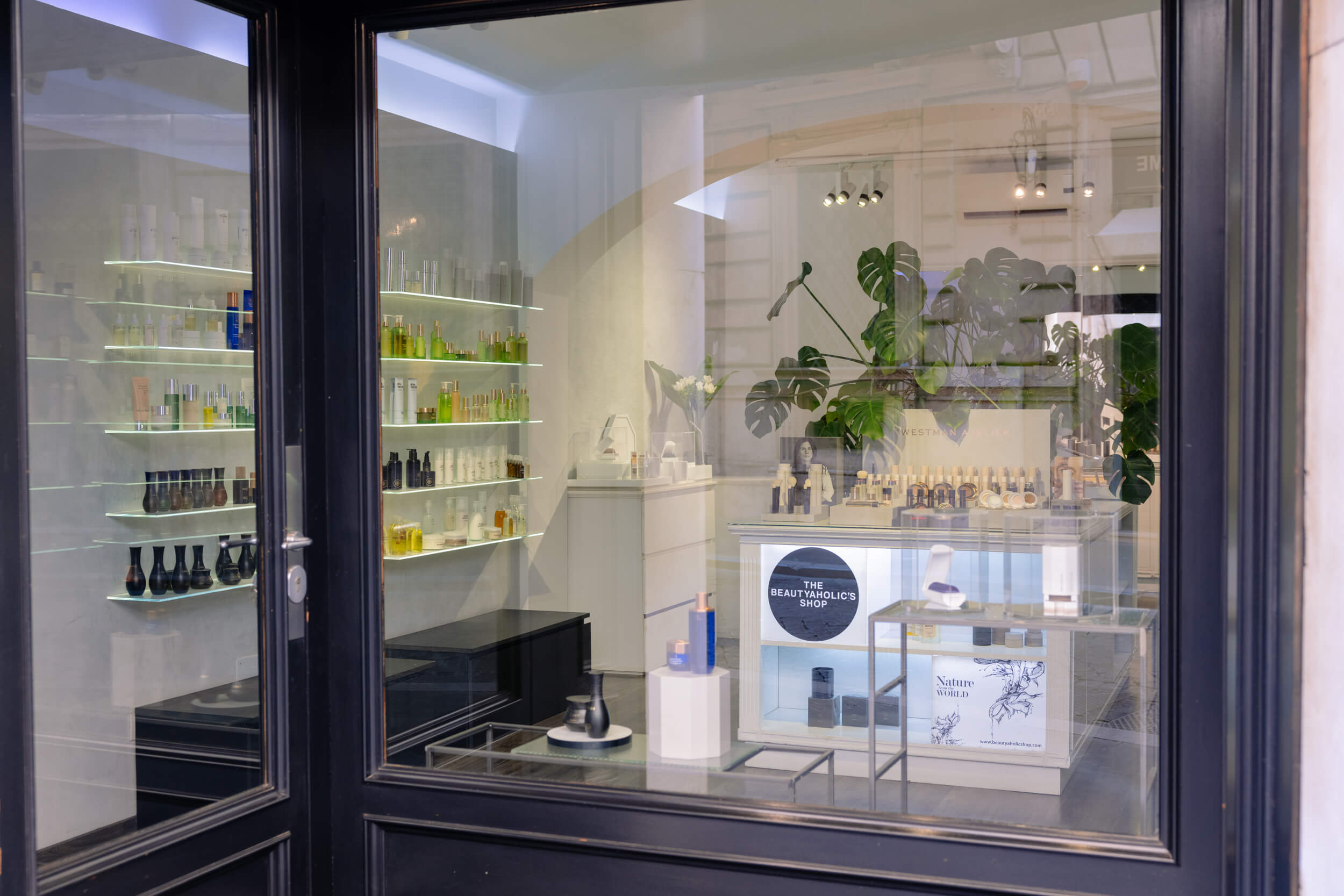 How did you first fall in love with the world of beauty?
I guess that my passion for cosmetics, in terms of self-care and self-attention, was passed down to me by my mother. I can't recall ever seeing her at home without her hand cream or going out without her lipstick.
The Beautyaholic's Shop is a gem, with incredible brands and products that we might not think are available in Italy, but thanks to you, they can become our favorites. How did you start searching for the brands you choose for your shop?
In a very random way, I discovered the existence of highly effective but niche cosmetics during my travels abroad. These were not widely advertised and couldn't be found through traditional distribution channels. I thought I would love to be able to purchase those brands every day without having to fly to New York or London.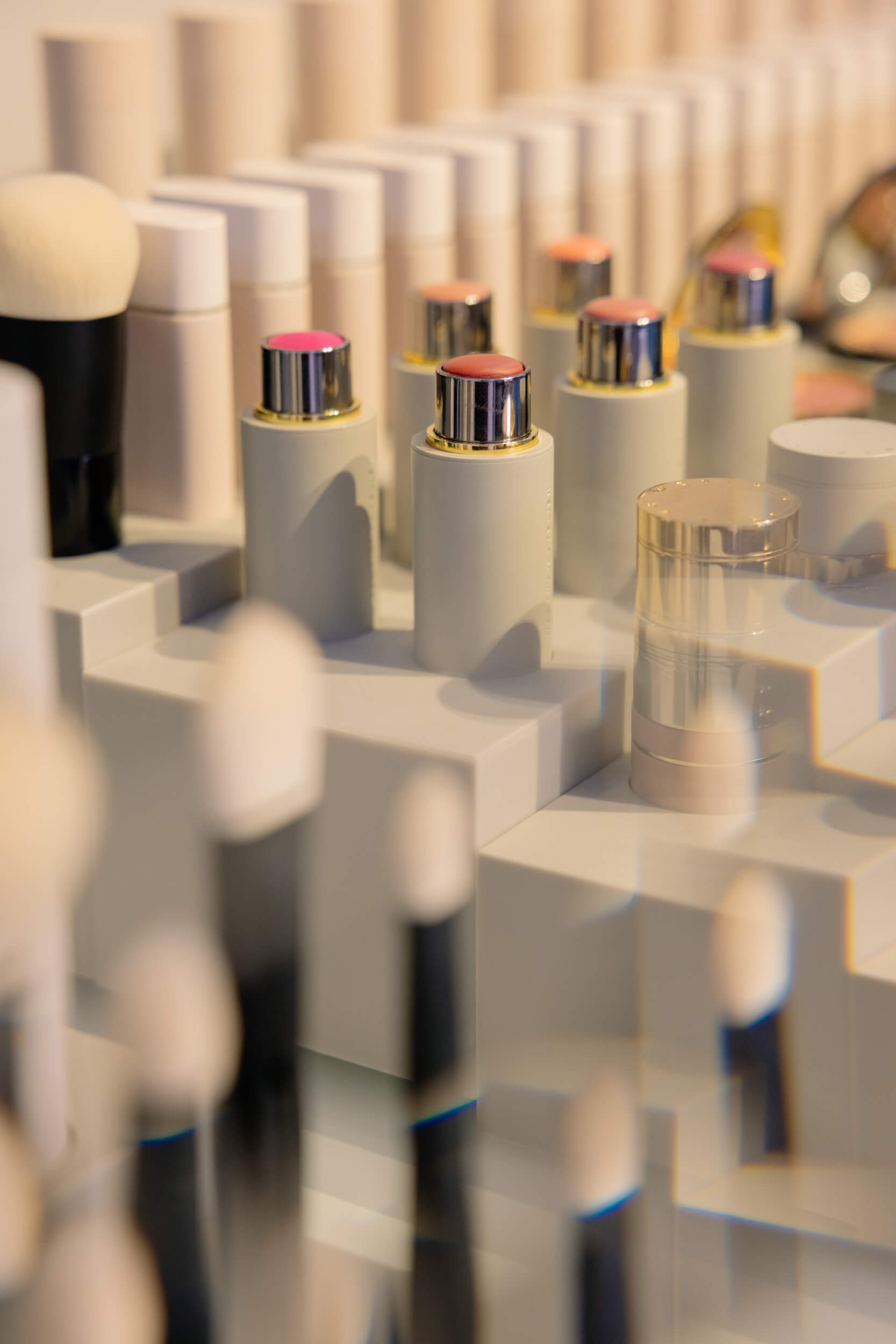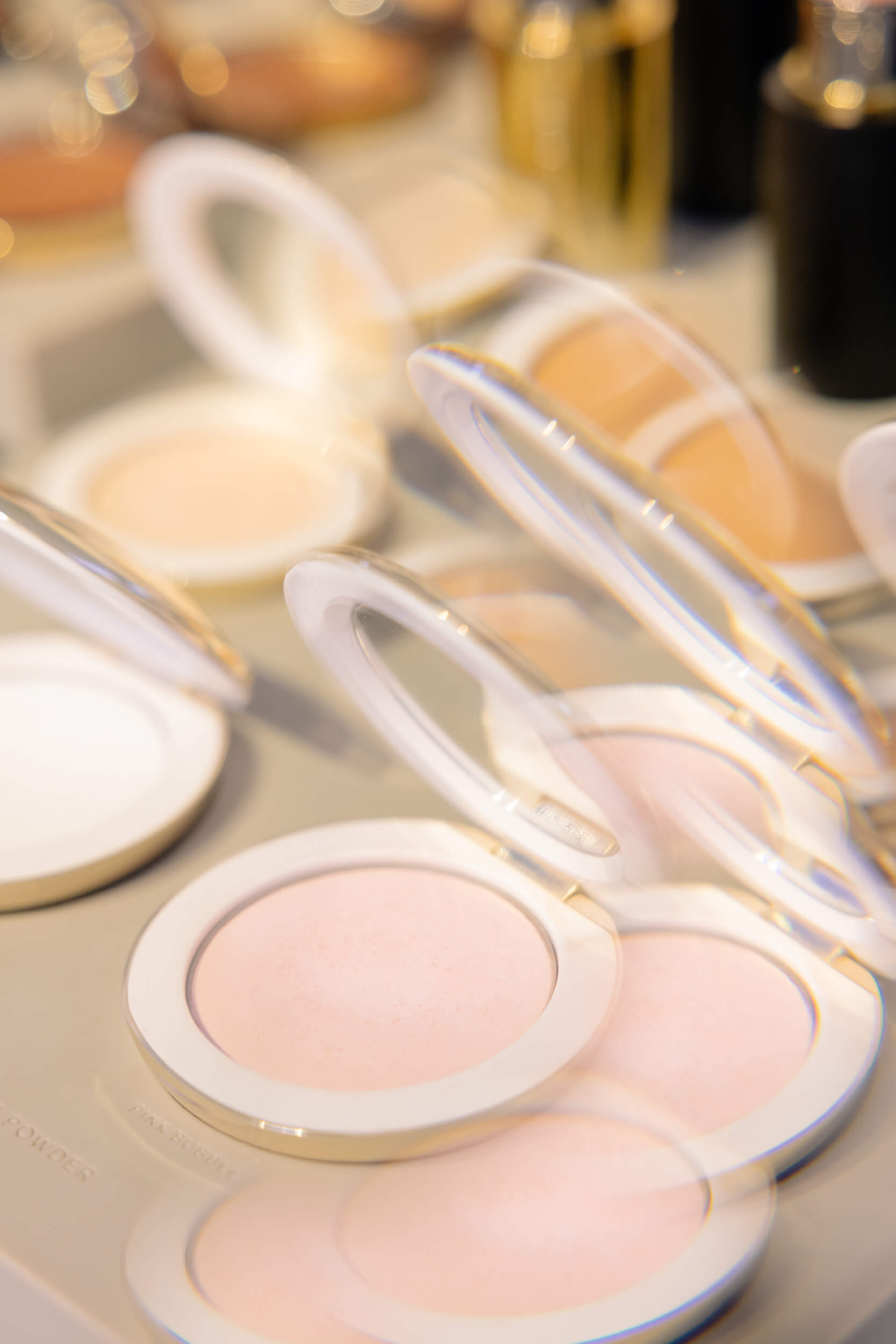 Is there a brand you'd like to add soon?
One of the most incredible developments we're witnessing in the clean & green market is in the makeup segment, which is finally becoming super effective. We already have the world's best brands, such as Westman Atelier or ILIA Beauty, but I would also love to add Victoria Beckham Beauty soon, although they've unfortunately chosen a B2C strategy at the moment.
What was your biggest insight?
Perhaps understanding 12 years ago that green cosmetics would have a great future, even in Italy.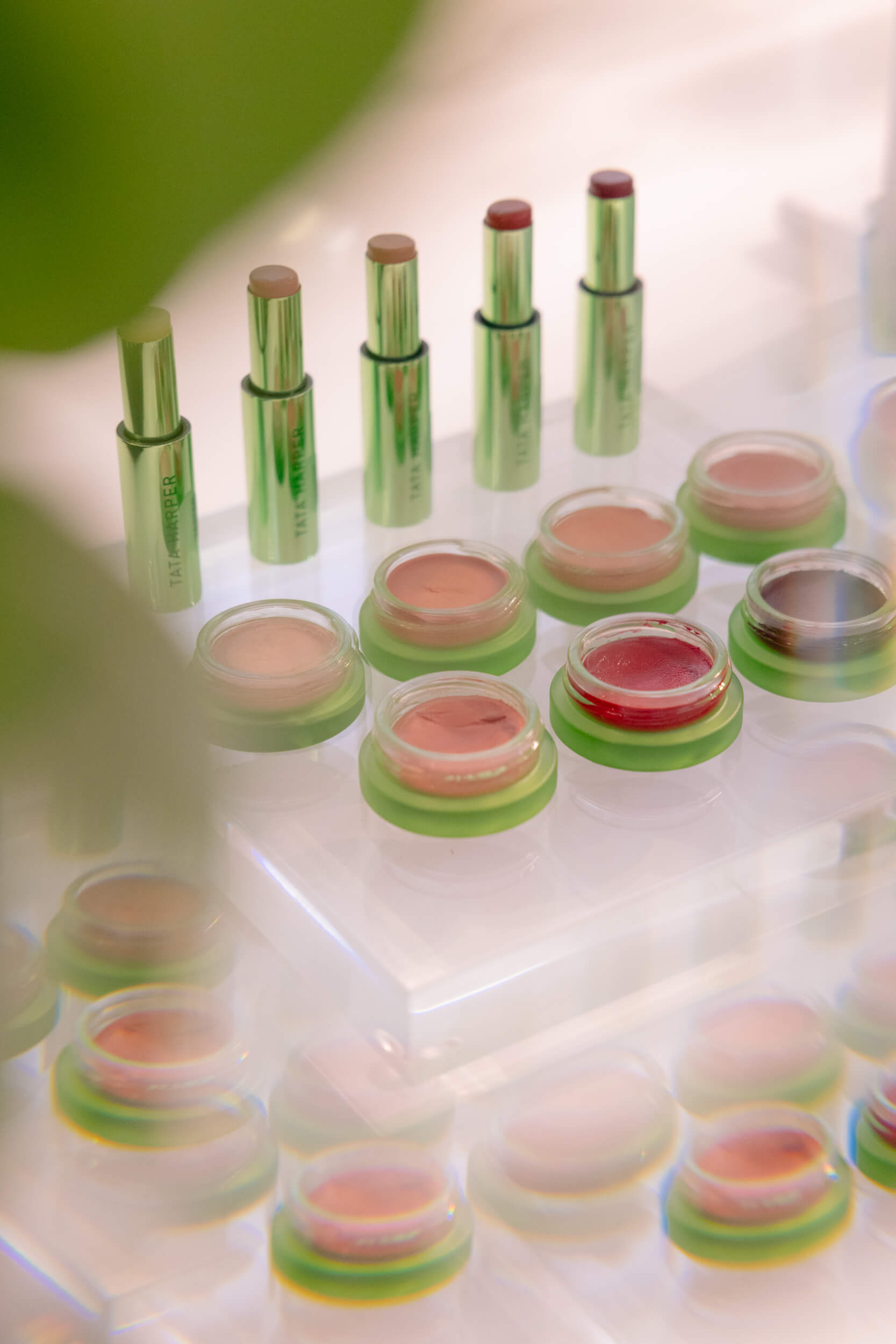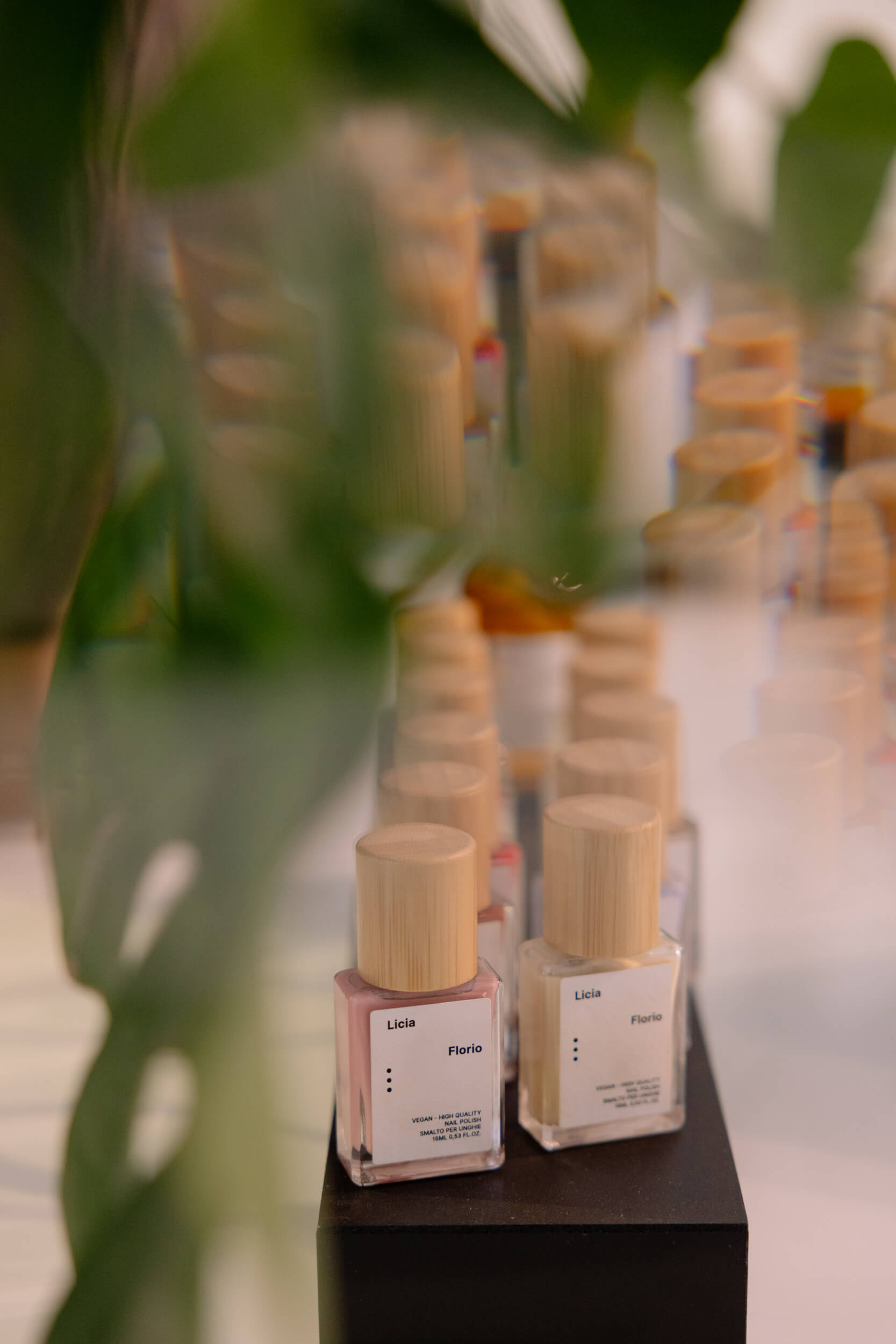 How do you think the beauty industry has evolved in recent years, and what would you like to see in the future?
Finally, green & clean formulas are no longer an innovation but the standard for most brands. Now, the evolution is driven by biotechnology. There are increasingly sophisticated and technologically advanced formulas with remarkable performance. In general, I would like to see more focus on sustainability, completely refillable brands, and projects for recovering and reusing materials.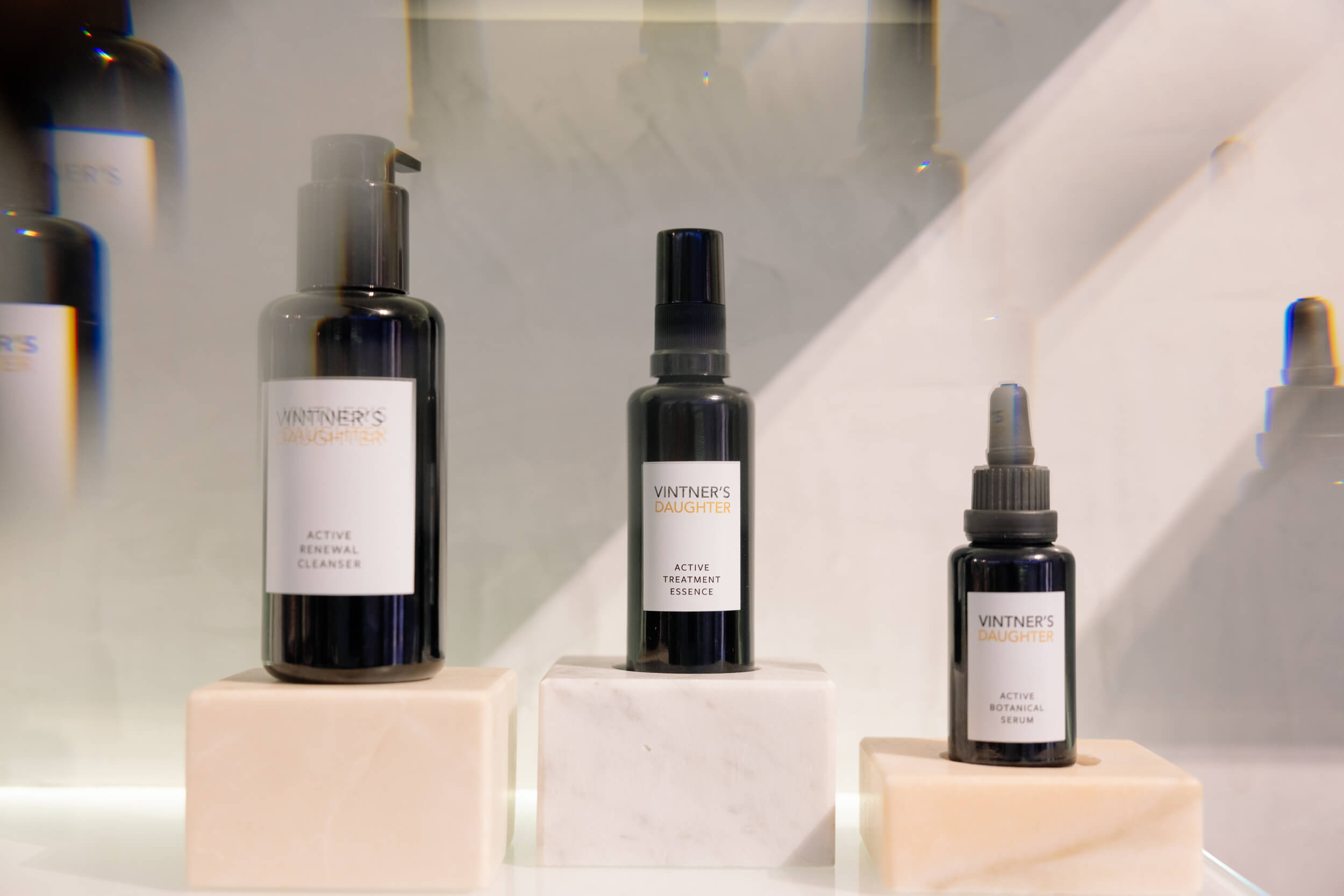 "In general, I would like to see more focus on sustainability"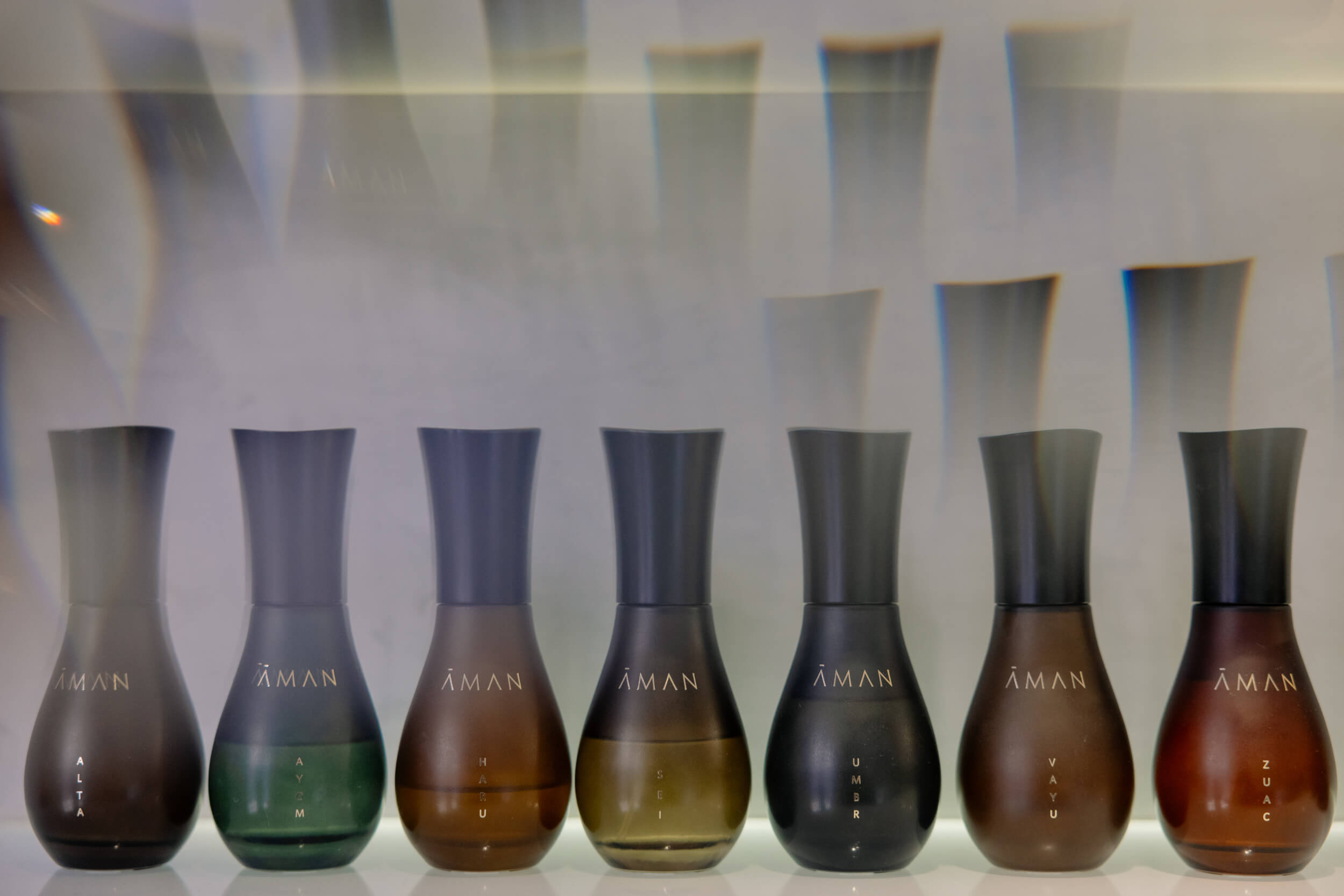 One of the most appreciated makeup brands in recent times, finally available in Italy, is Westman Atelier, founded by makeup artist Gucci Westman. It's a luxury brand with unique and innovative formulas. How did you discover this brand for the first time, and among their many products, which one do you use the most or which one made you fall in love with the brand?
I am always, obsessively, curious to discover new brands and launches. When Gucci Westman announced that she was starting a clean makeup brand, I began writing to her. Westman Atelier didn't exist yet, but I was already contacting them every two months for updates on the European launch. Nearly 18 months later, we were the first in Europe to launch the brand, in May 2020, right in the midst of the pandemic.
I adore and use everything from the brand, but I think their powders are truly incredible—a luminous and hydrating veil of velvet. I never go without the Pressed Powder or Powder Bronzer.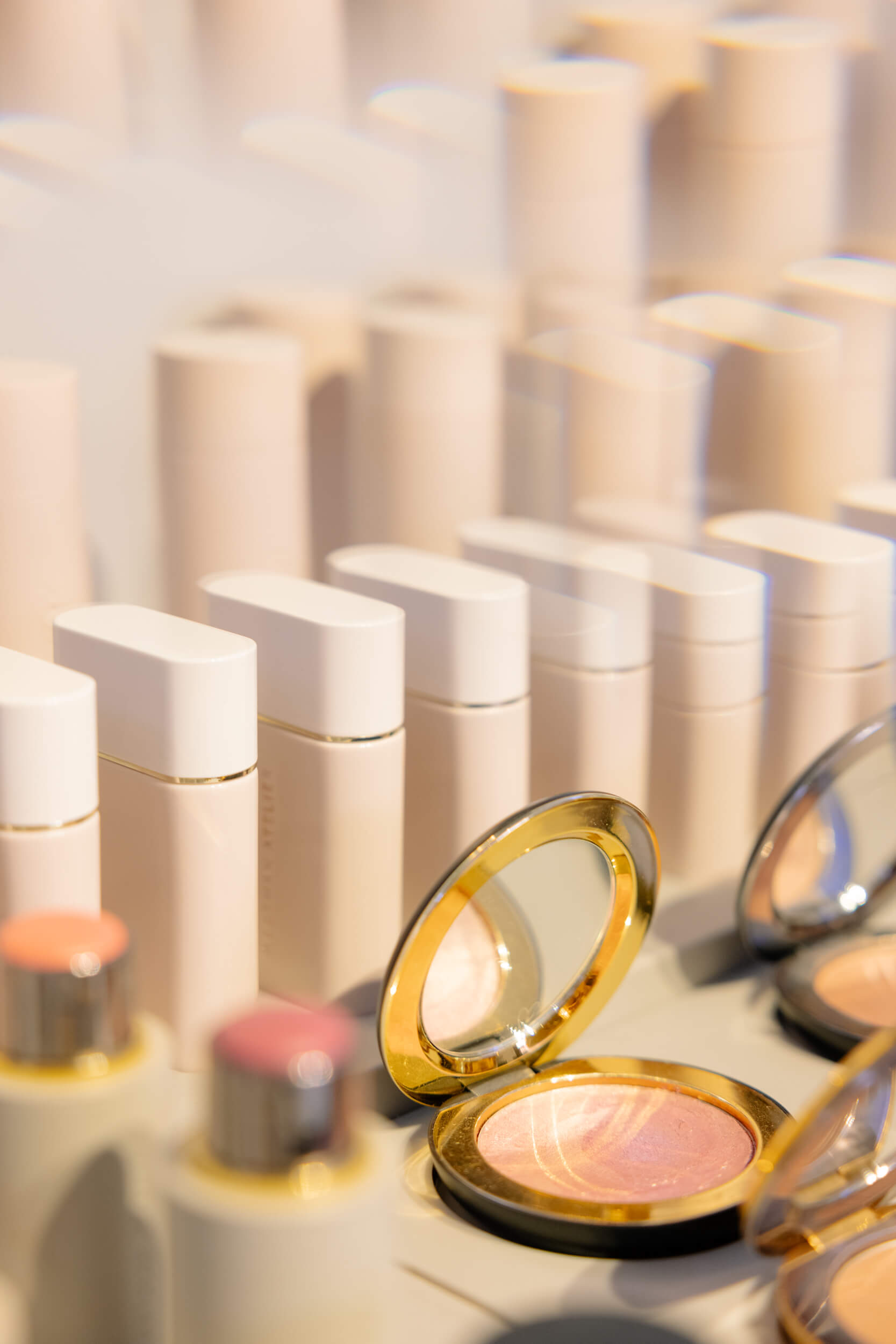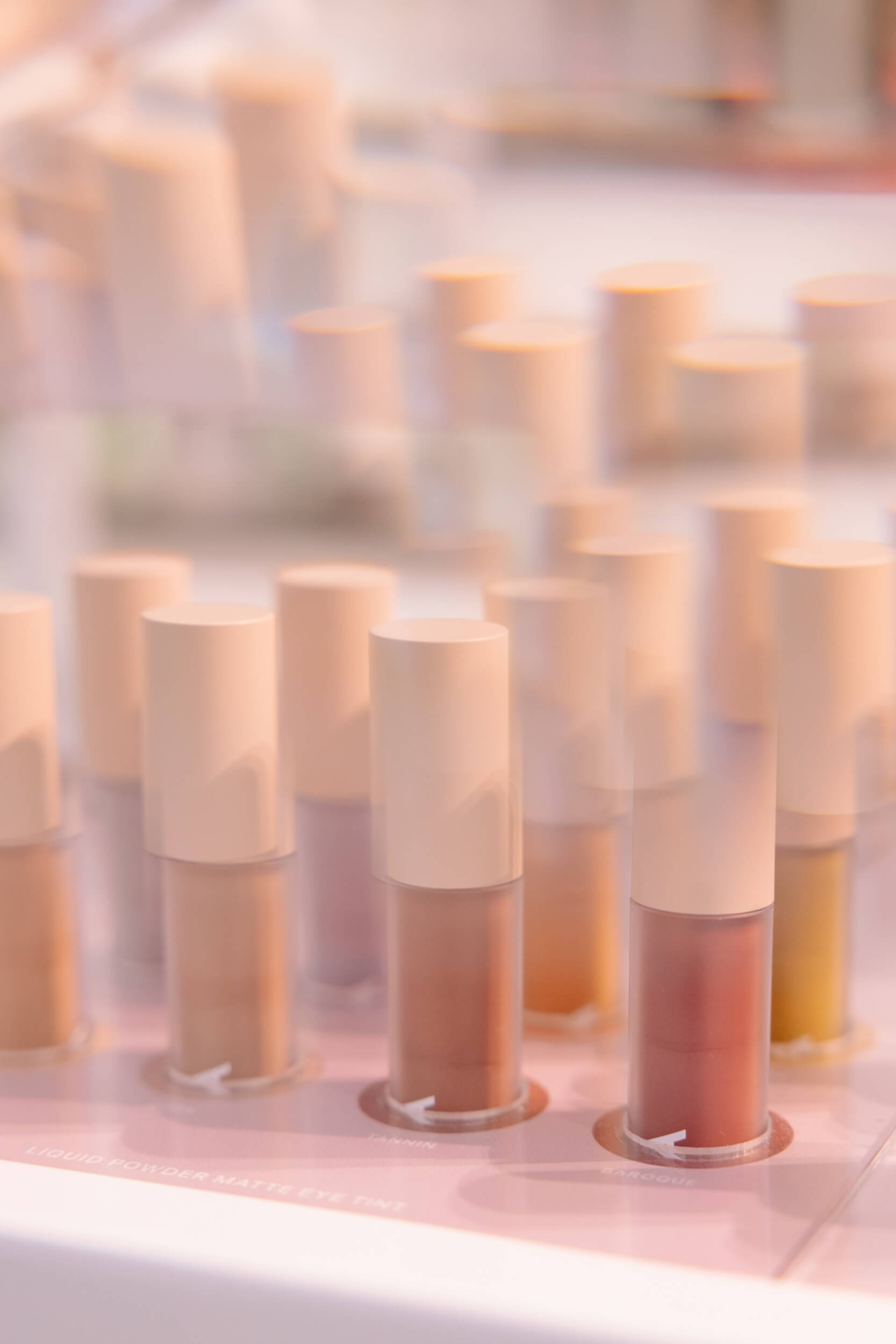 Is there a product or brand in The Beautyaholic's Shop that everyone should know about?
I believe that every brand has its excellence. In an ideal routine, you shouldn't miss Tata Harper's cleansing, Kat Burki's essences, Barbara Sturm's serums, Augustinus Bader's creams, and Noble Panacea's eye contour. And, of course, The Beauty Beyond's body care.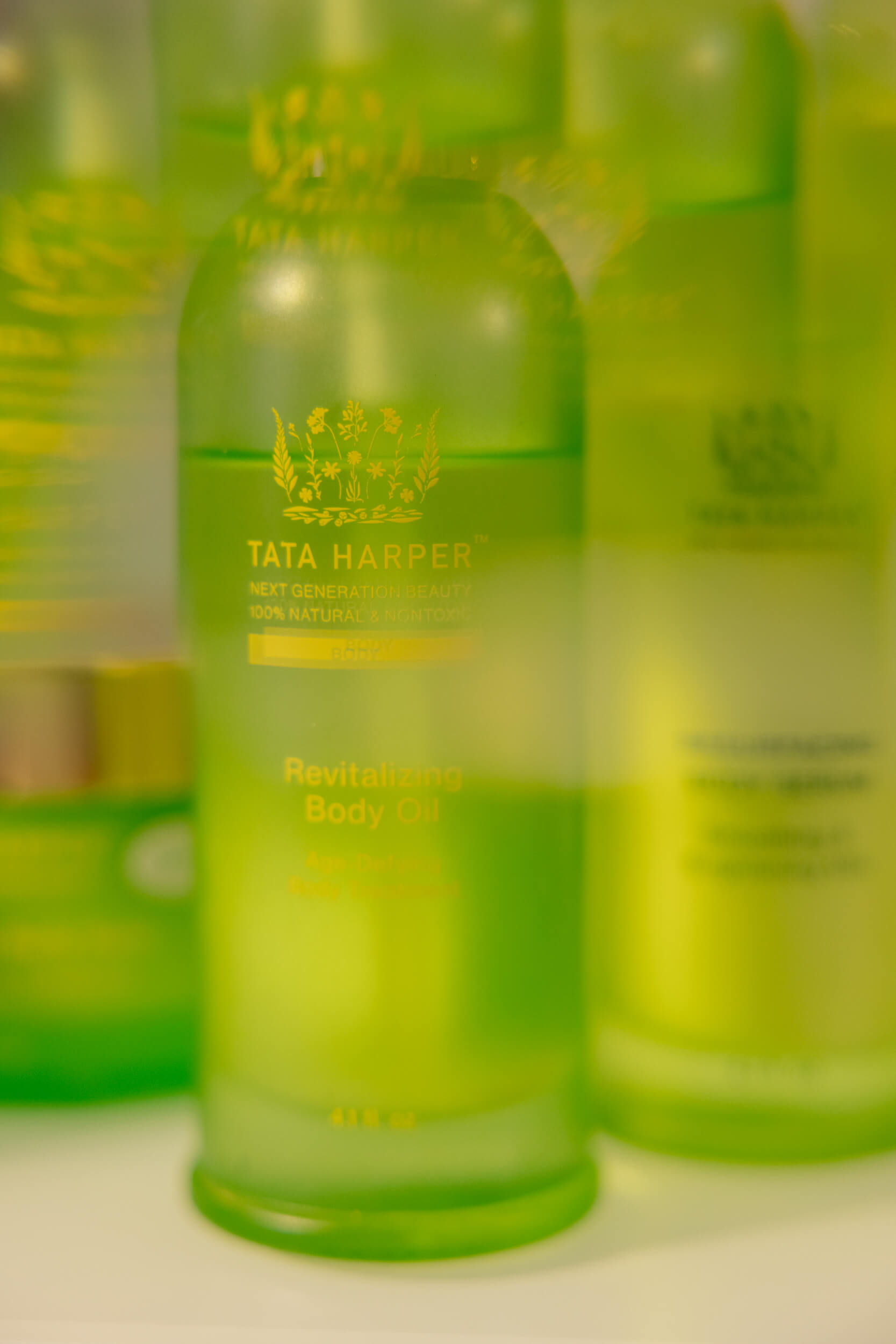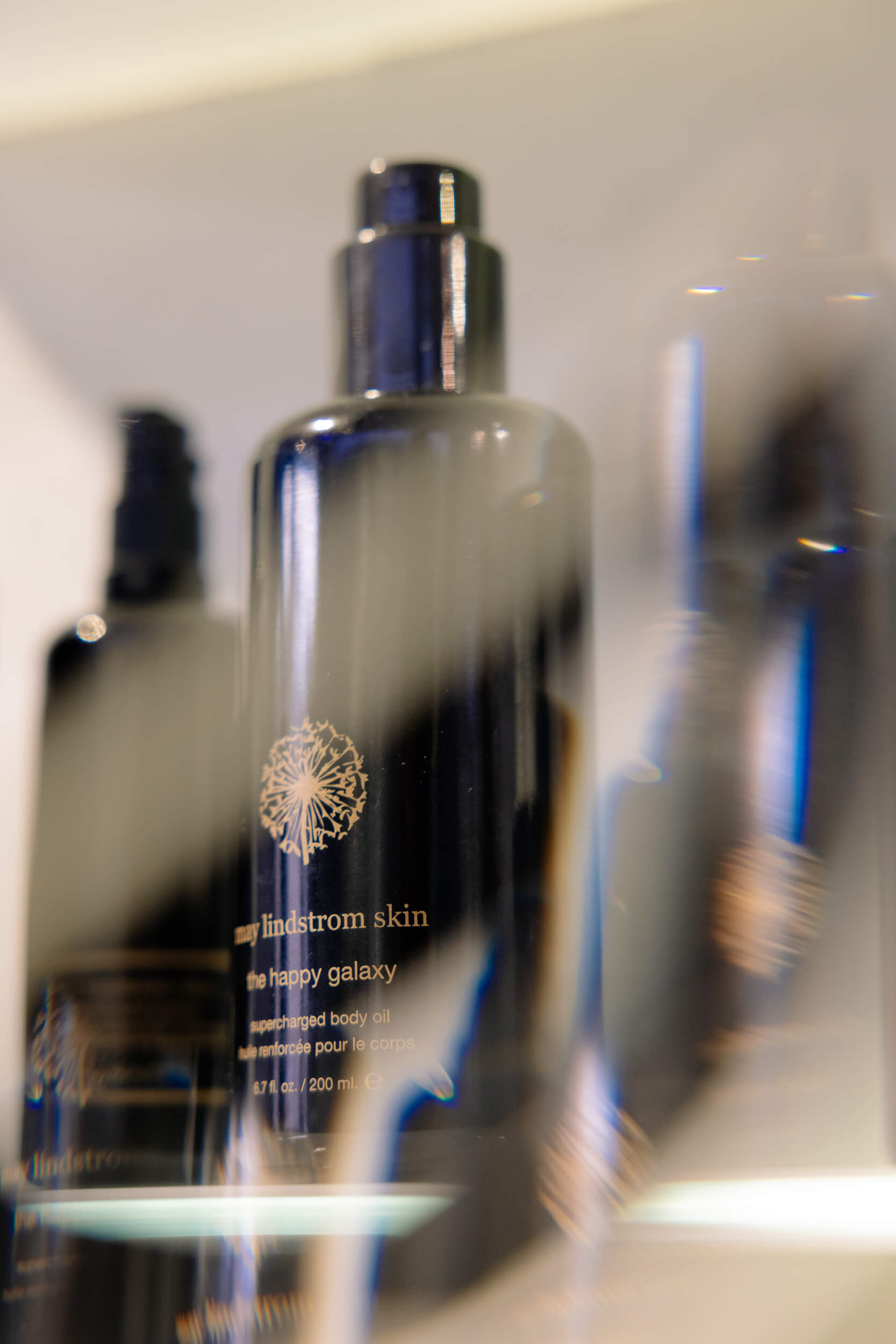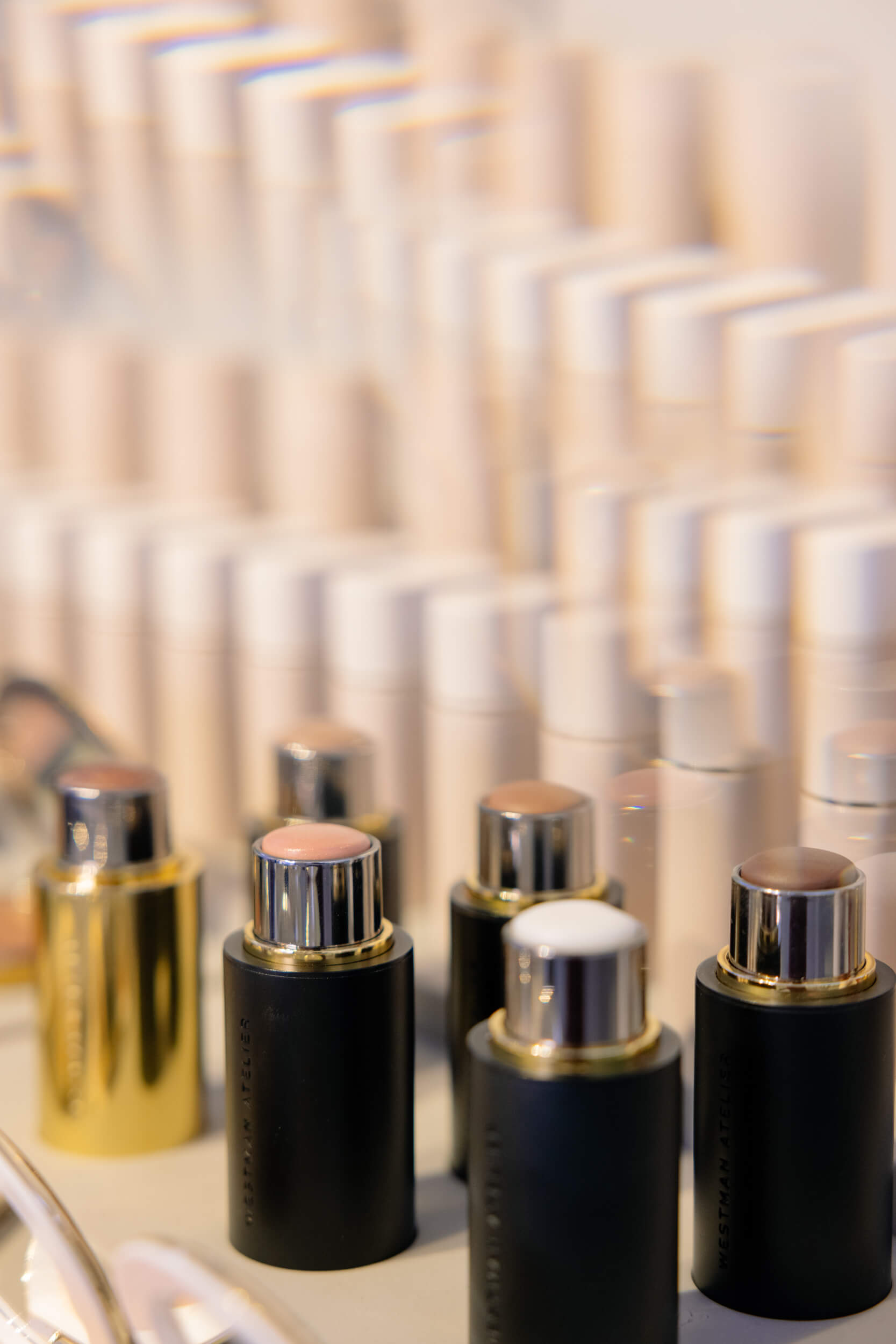 Not just shopping but also education on skincare & more: you often organize masterclasses on the brands you showcase to help people understand their philosophy and ingredients better. How important is this aspect to you, the ability to truly understand and appreciate a brand?
Studying and understanding the brand is crucial to provide the best recommendations and to create the perfect routine for each customer. The entire staff has moments of continuous learning, training, meetings, but also reflections and discussions, and lots of product testing.
However, the masterclasses and events we frequently organize in the store are more directed towards our customers. It's a fun moment where we all come together to try new brands or products, like a pajama party among friends. We all look disheveled, with our hair tied up, no makeup, and smeared faces—in other words, an intimate and engaging moment. Even a superstar like Tata Harper, with a headband in her hair and a mask on her face, becomes one of us.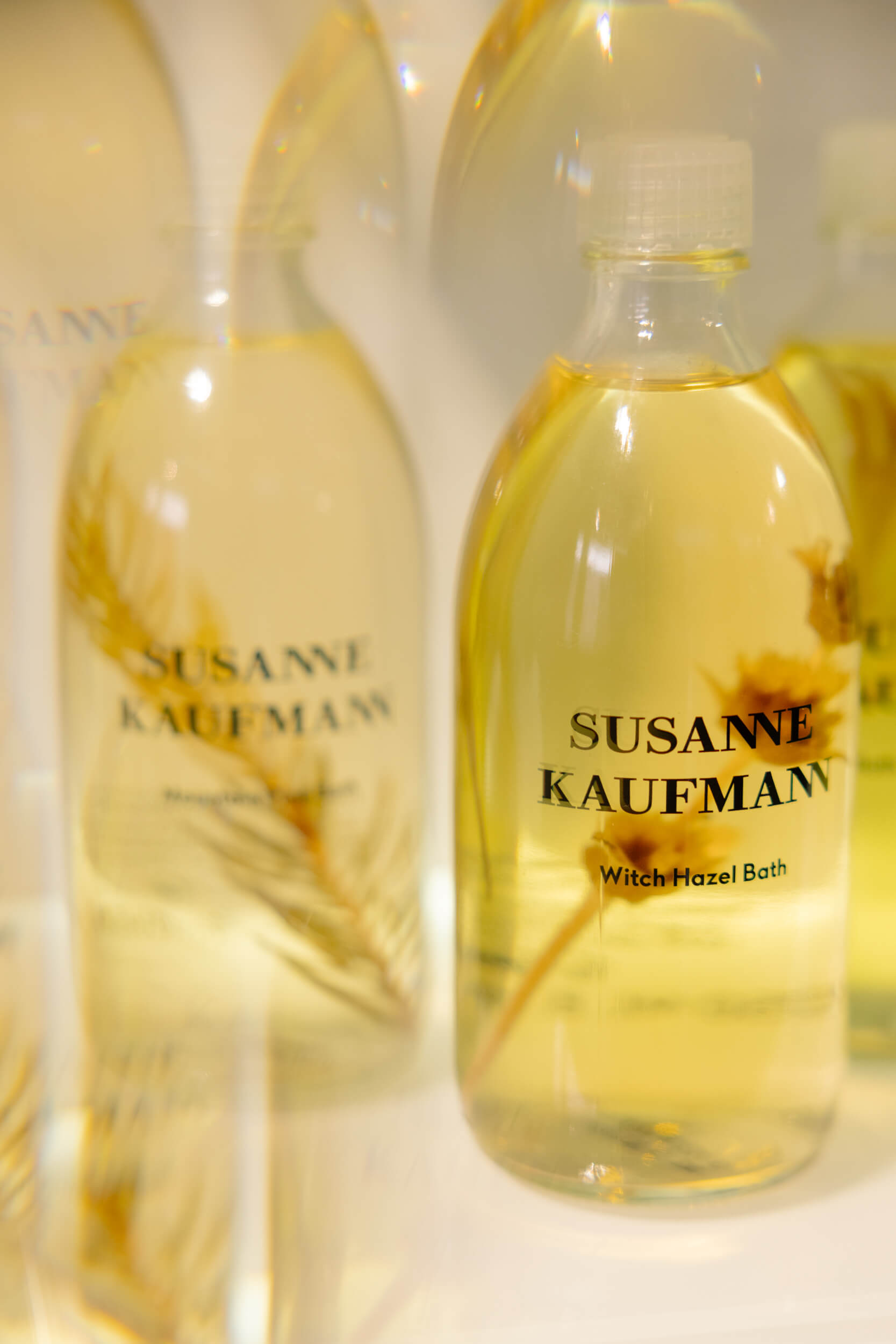 "Studying and understanding the brand is crucial to provide the best recommendations and to create the perfect routine for each customer."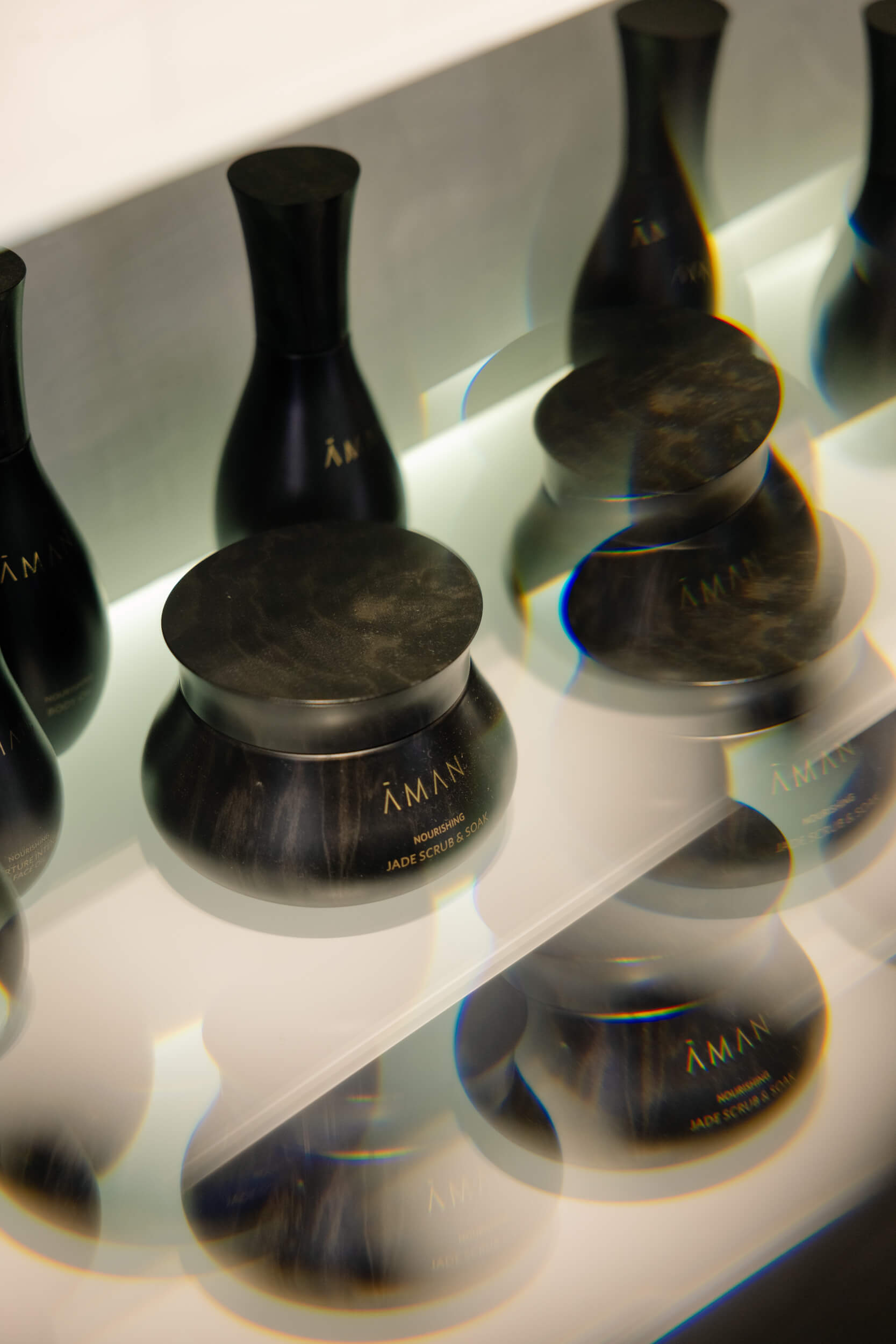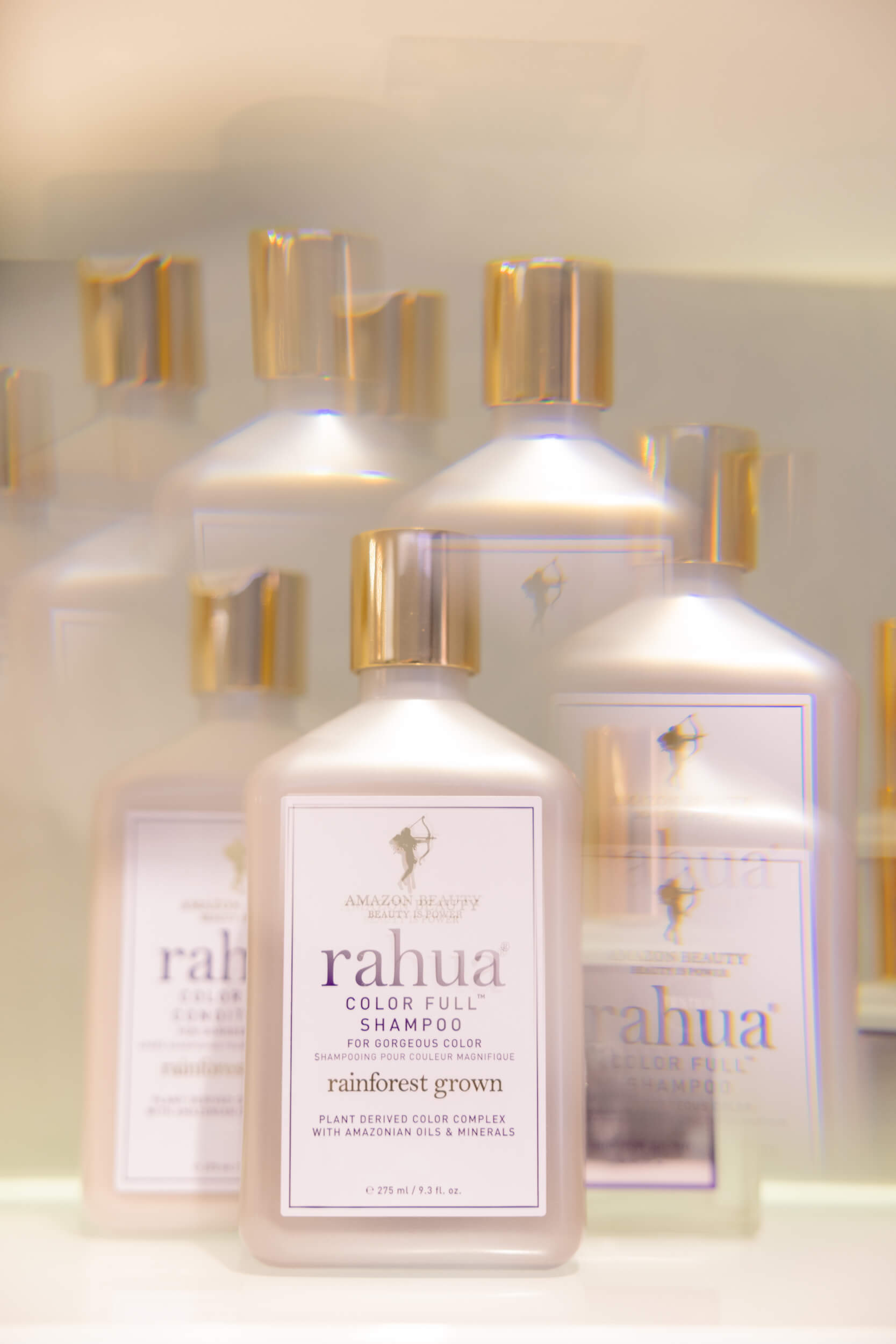 What skincare myth pisses you off the most when you hear it?
The "all-in-one" myth.
Thinking that a product can have an immediate or miraculous effect. Skincare, like all beautiful things in life, requires care and daily application.
What are your top 5 personal must-haves (both skincare and makeup) that we can find in The Beautyaholic's Shop?
Tata Harper's Regenerating Cleanser and Elixir Vitae Eye Serum, Kat Burki's Goji Essence, Barbara Sturm's Night Serum, and Augustinus Bader's The Cream. They're all perfect for my super-sensitive skin.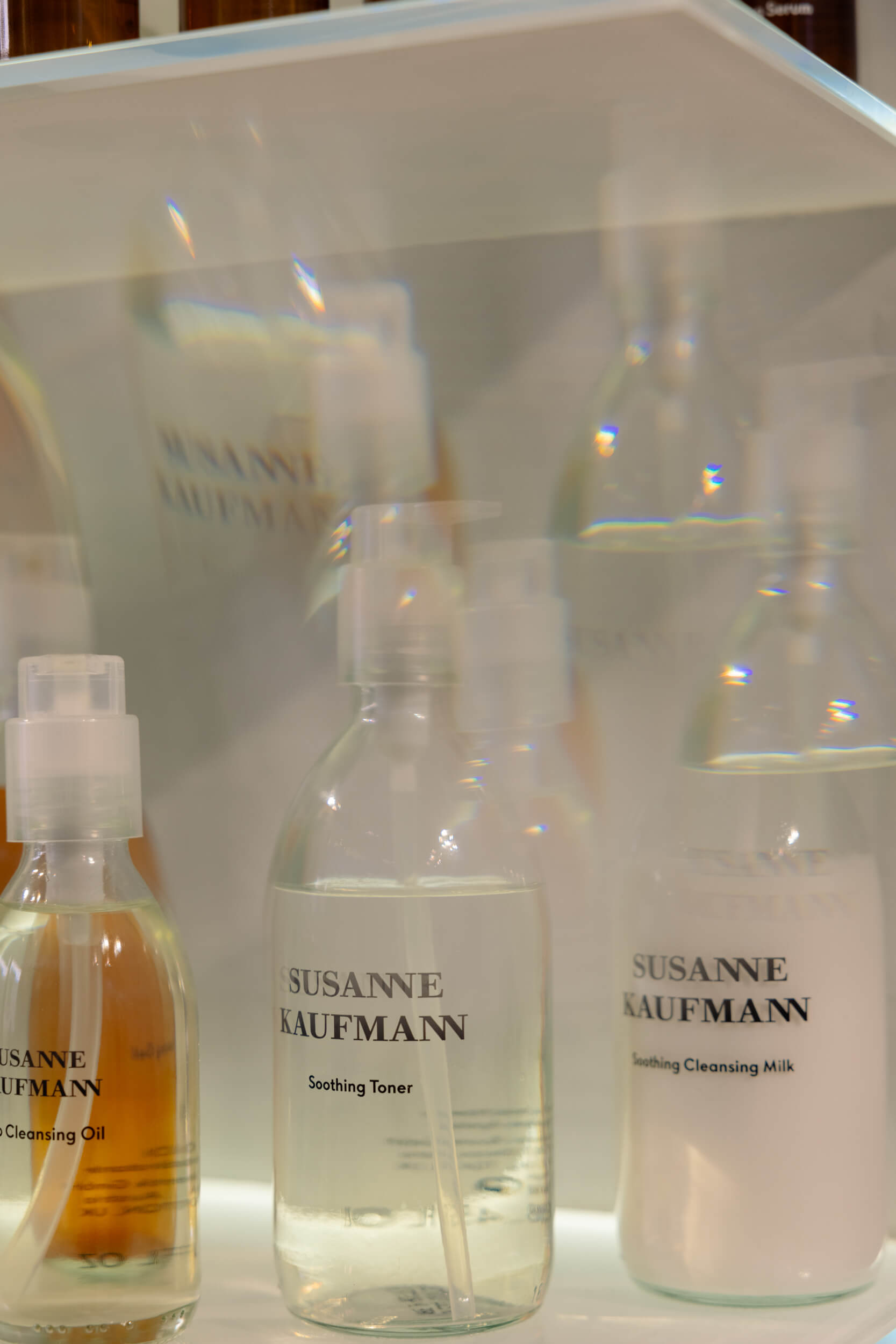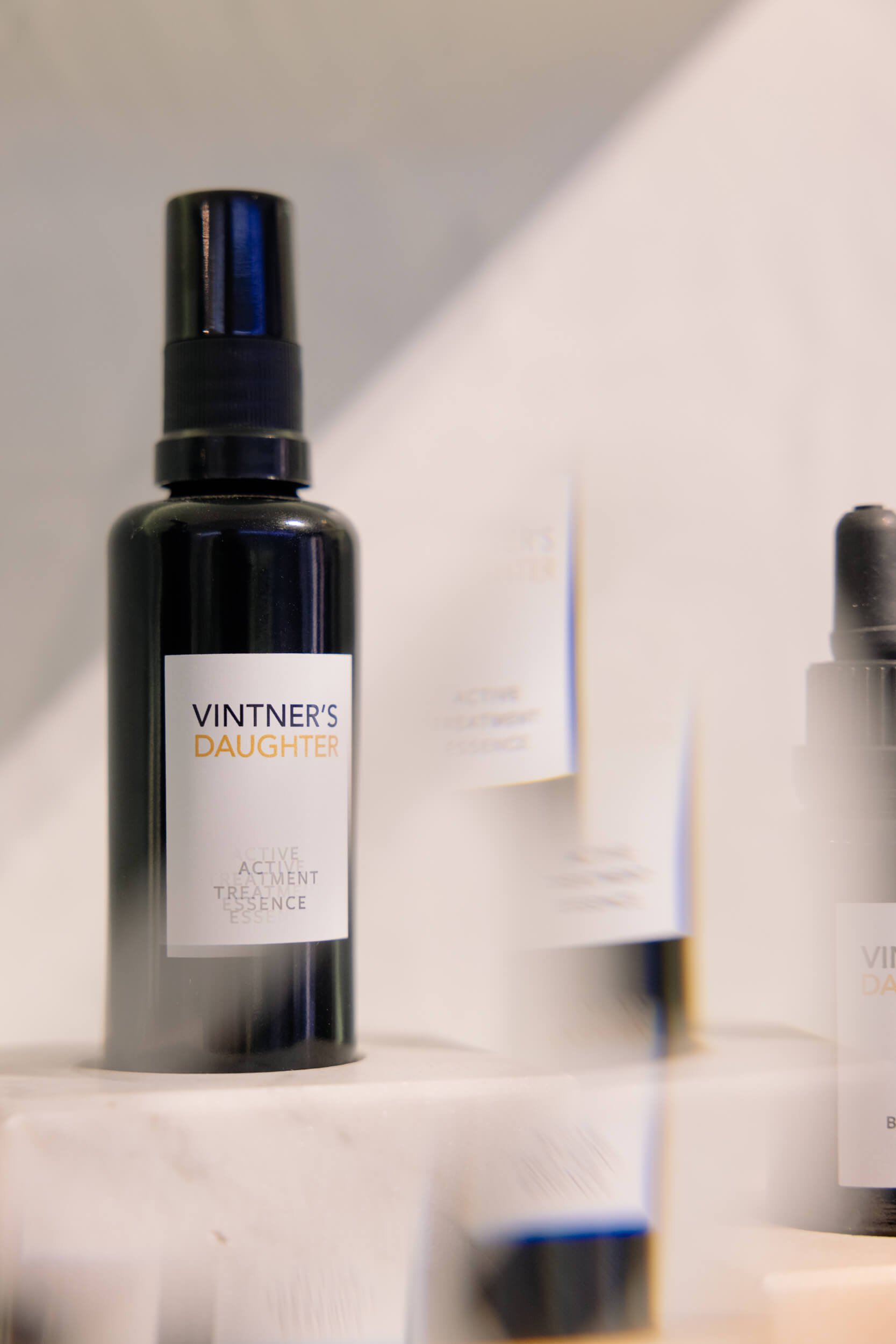 What are your plans for the future of The Beautyaholic's Shop?
We'd like to be closer to the many customers who shop at our online boutique, so we plan to open more physical stores. Hopefully, we can do that soon.
What does feeling comfortable in your own skin mean to you?
It means taking care of yourself simply because you enjoy it and feeling incredibly beautiful even without makeup. Philosophically, it means radiating inner light.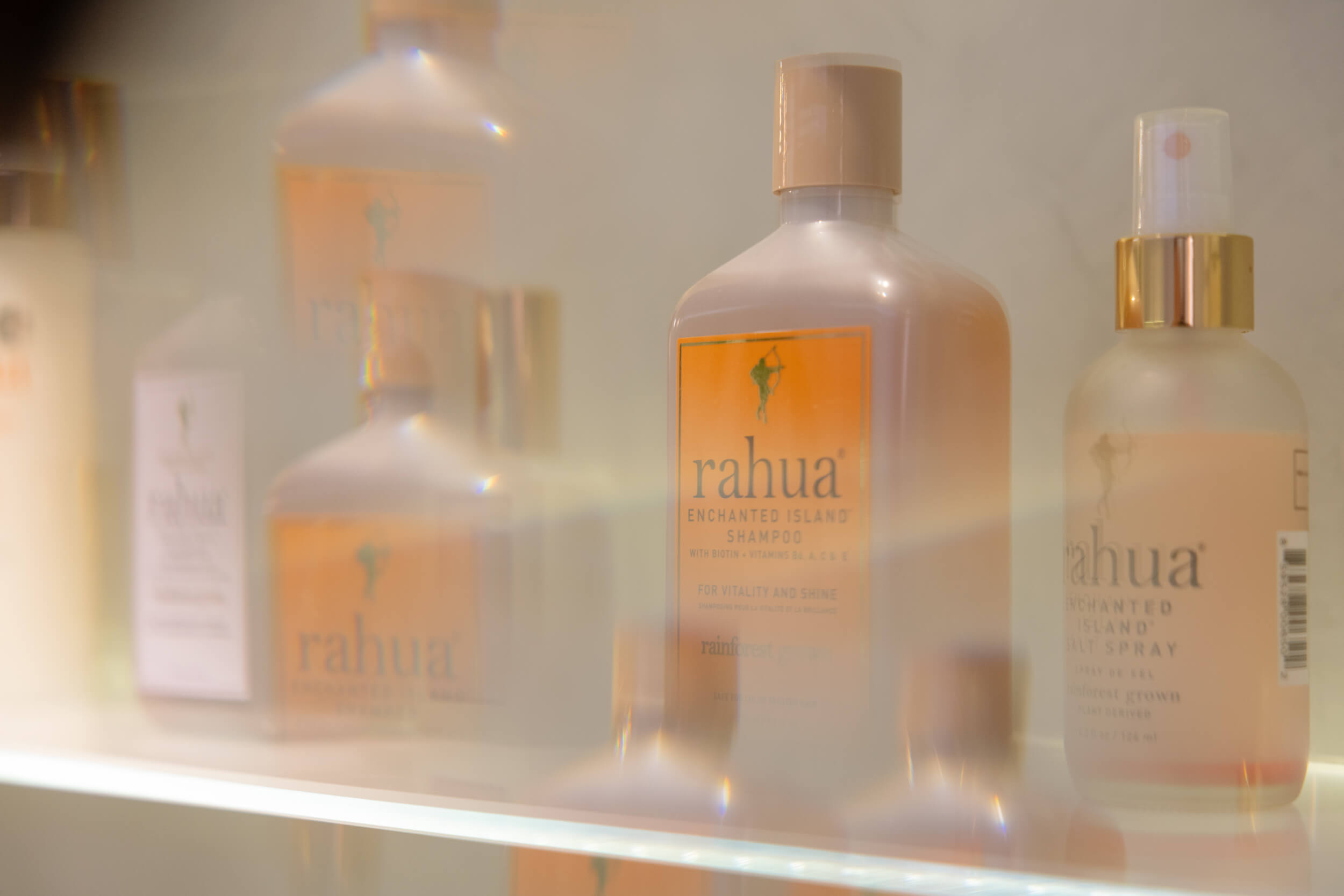 "Taking care of yourself simply because you enjoy it"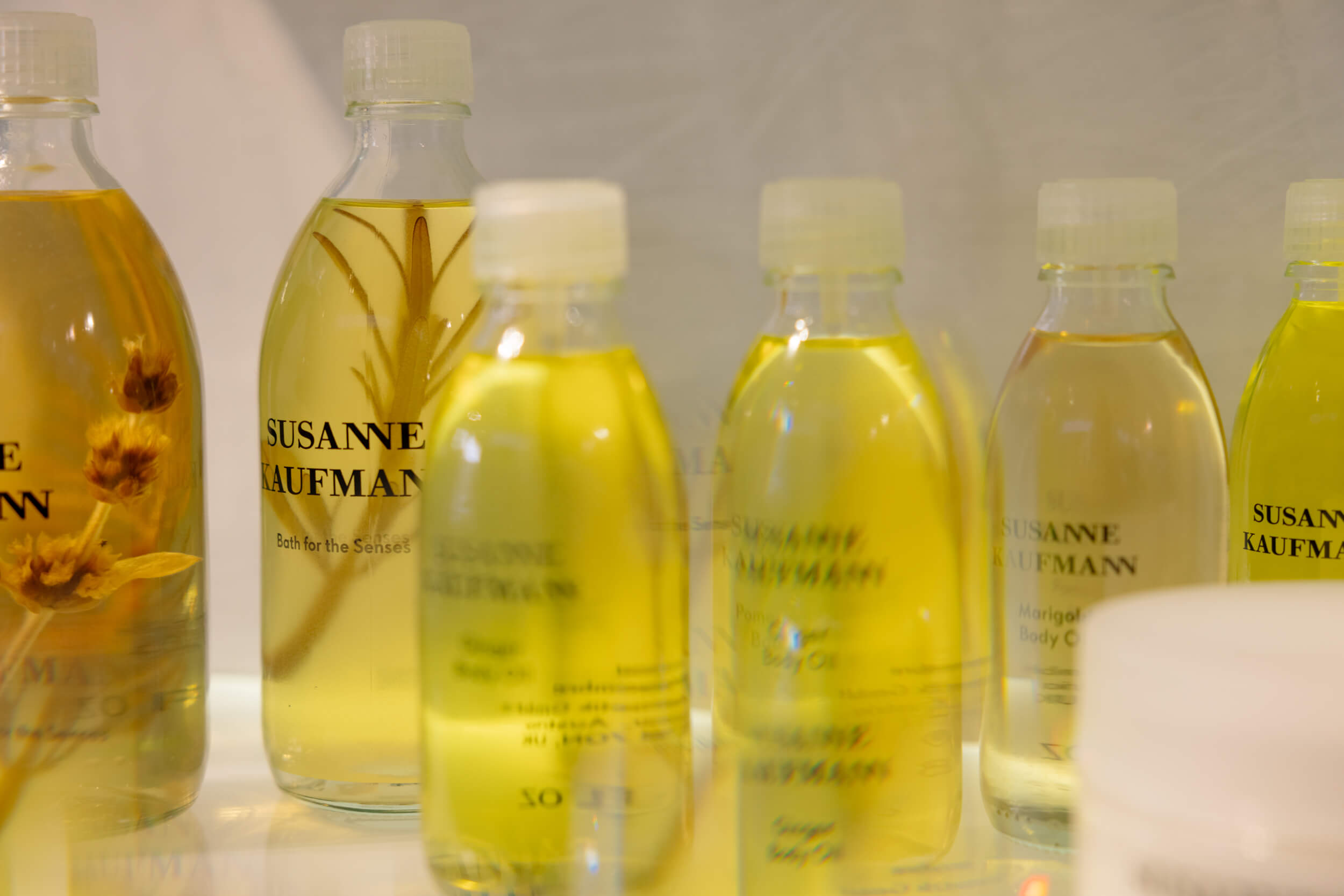 The world of beauty is also a way to take deep care of yourself: living more in the present through a daily or special routine. Many of the products available at The Beautyaholic's Shop are very sensory, from touch to smell, and their use distracts us from external noise and immerses us in a bubble of self-care. What is your special routine when you feel the need to take care of yourself?
In moments when I need serenity and comfort, I enjoy special indulgences that transform my skincare into inner, deep, and solid support. The amber resin in AMAN's Grounding Smoked Body Butter can calm my anxieties and give me a sense of calm and protection. I use May Lindstrom's The Happy Galaxy when I want to chase away sadness – it's pure joy.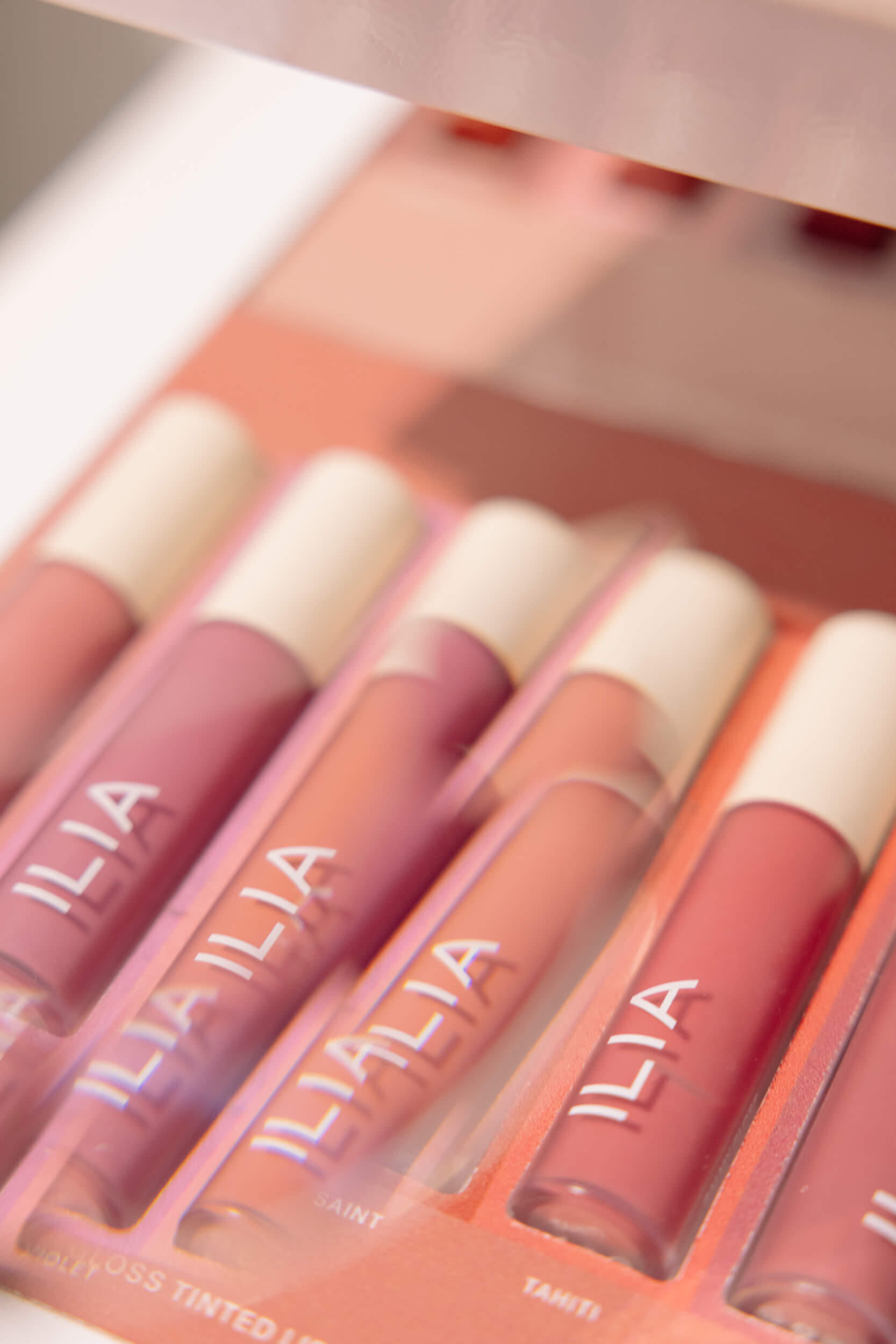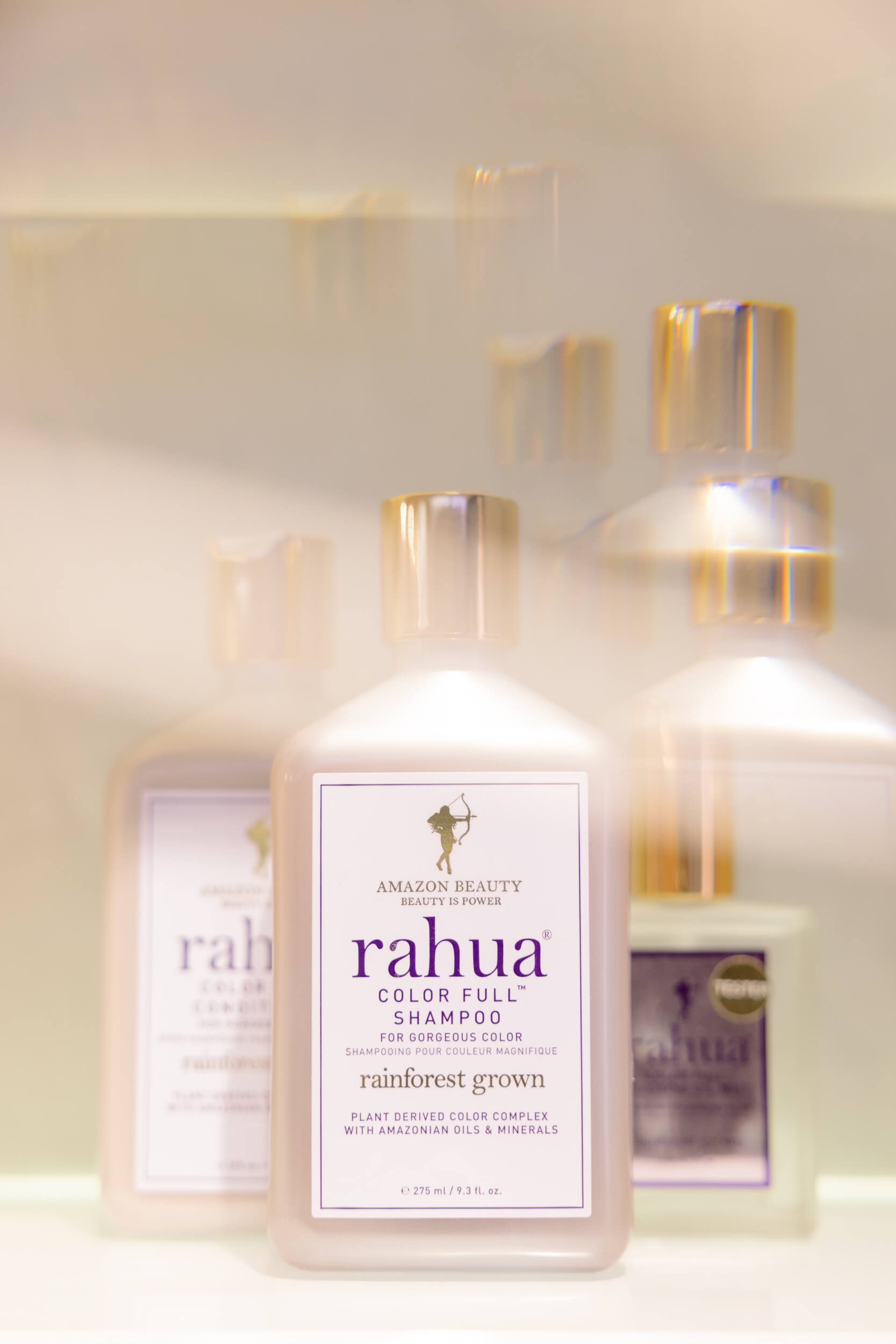 The beauty product on your nightstand?
Irene Forte's Pistachio Lip Balm. I apply it in the morning right after waking up and in the evening before going to sleep. It's a remedy for my lips, which tend to dry out.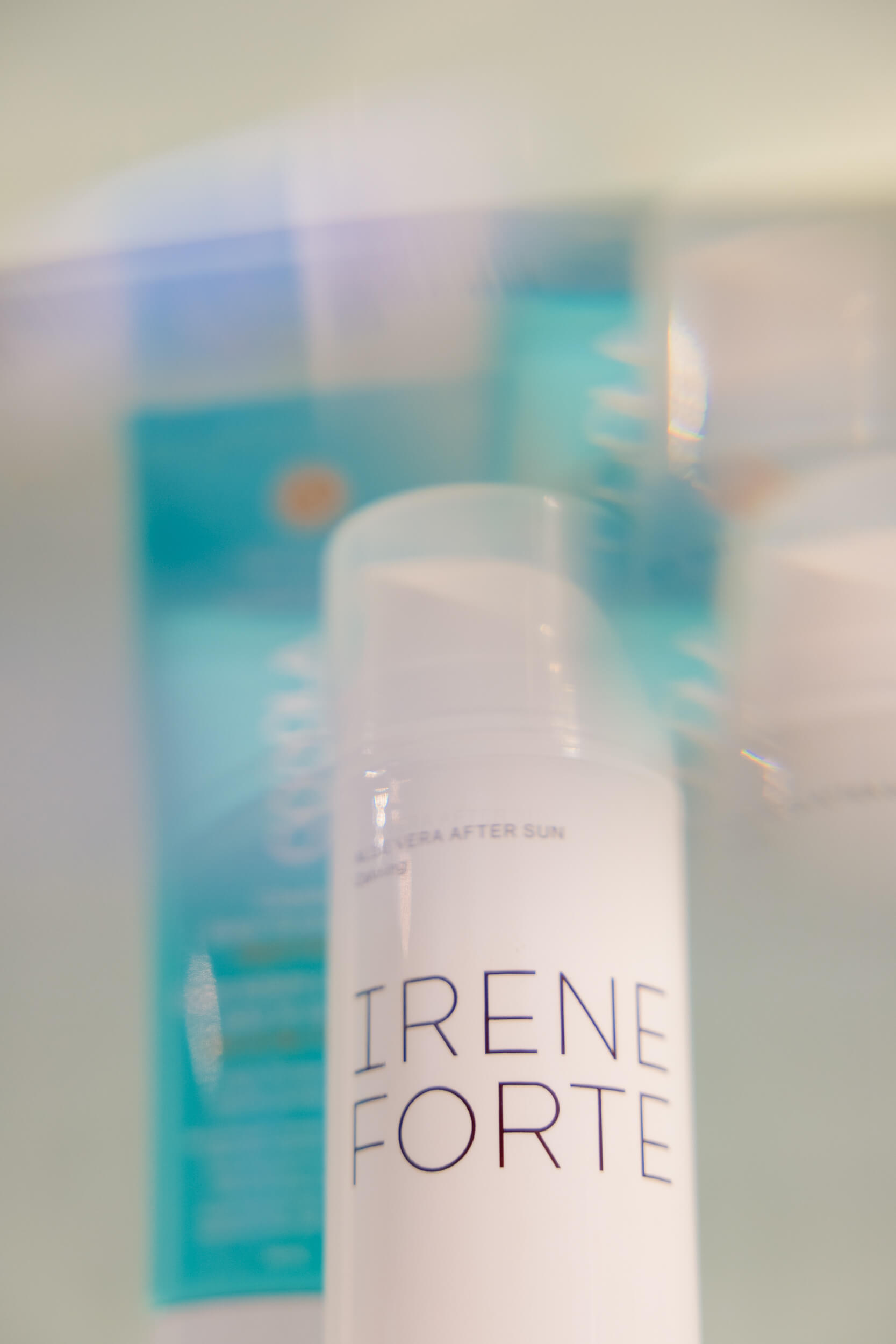 What's the bravest thing you've ever done?
Leaving my solid career in telecommunications to open The Beautyaholic's Shop, a whole 12 years ago!