Comedies with heart. Original stories with female leads. Representation of groups that haven't been shown in cinema.
Three key concepts at the base of Nisha Ganatra's way of directing.
We met Nisha a while back in Los Angeles, and in between considerations of American and Italian cinema, she walked us through her new film "The High Note" starring Tracee Ellis Ross,  Dakota Johnson, Kelvin Harrison Jr., Zoë Chao, Bill Pullman, Eddie Izzard, and Ice Cube. From channeling Tracee Ellis Ross' singing talent to leaving comedic actors room for improvisation (which is a must): the perfect recipe for a dramedy with heart.
And on the power of her favorite genre, comedy, she told us that it has the ability to give voice to important messages because if you get people's attention by making them laugh you might just be able to send through the right message as a wake-up call.
Lastly, an inspirational epic fail on the job, the favorite time to shoot a scene, and the dream story she would like to bring to the screen, all of this and much in our interview with Nisha Ganatra.
What made you say yes to "The High Note"?
Many factors! The script was really well written, and I loved the characters. I also was very excited about Tracee Ellis Ross showing the world that she can sing while also making her feature film debut. It's also been a long time dream to work with Working Title and Focus Features and I grew up watching studio movies with strong female characters, so I've always wanted to make one!
How did you work with Tracee Ellis Ross on channeling her singing talent? Was there room for improvisation?
With strong comedic actors and all actors really you have to leave room for improvisation — sometimes the best comedy comes from letting actors let loose. With Tracee we worked with an amazing music producer named Rodney Jerkins (he is a legend if you google him you will understand why) Rodney and our incredible music team: Linda Cohen, Natalie Hayden, Mike Knoblach and our secret weapon – songwriter Sarah Aarons – were essential to creating the sound of Grace Davis (Tracee's character).
Mostly though Tracee had to do the work on letting her amazing voice come out to the world. I think she was worried about being in her mother's shadow – I mean, how can you not be worried about that. And her siblings sing — so she was really the one that didn't let anyone hear her until now. When you first hear her voice it is an experience you will never forget. She is so talented and has a gorgeous voice.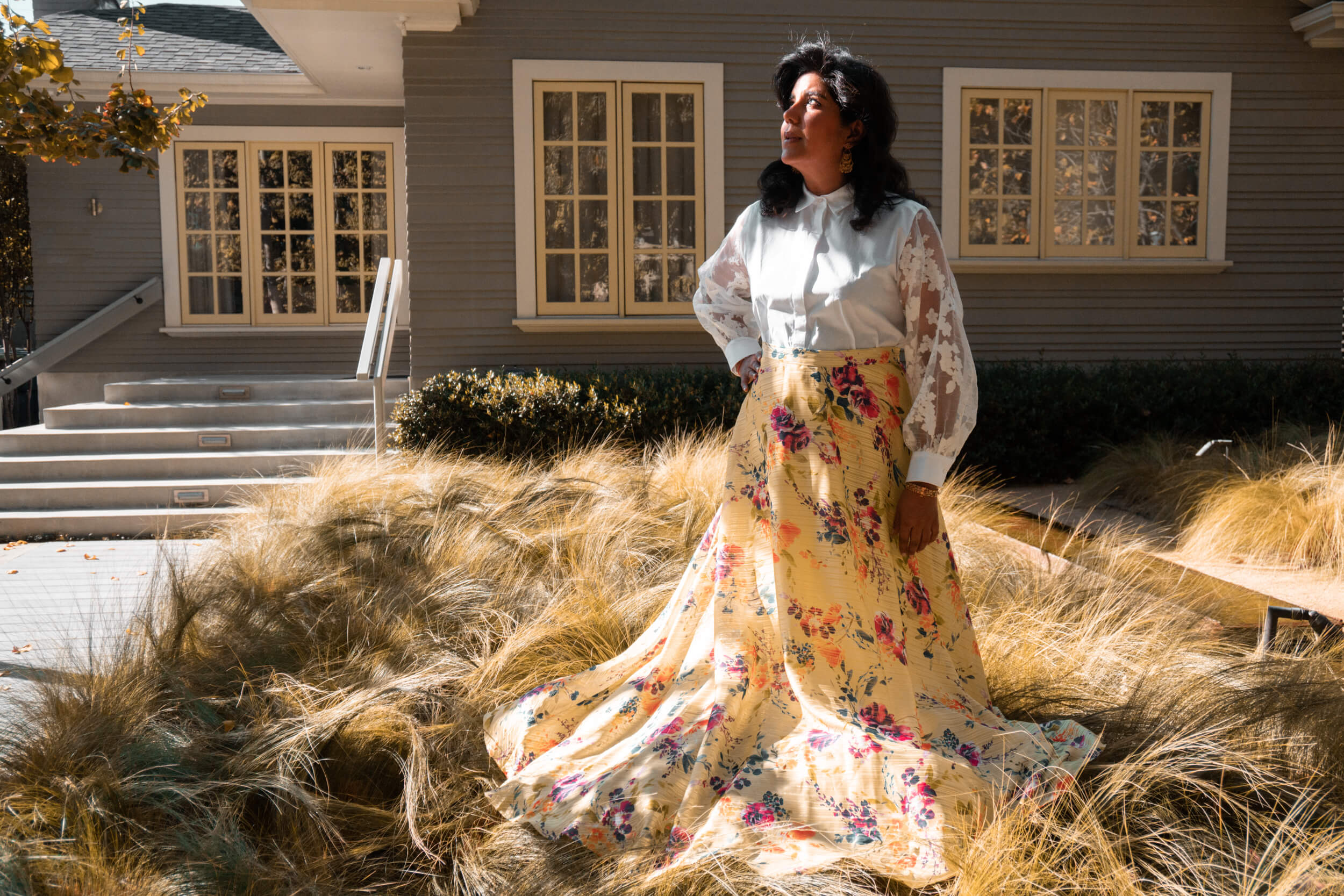 "With strong comedic actors and all actors really you have to leave room for improvisation — sometimes the best comedy comes from letting actors let loose."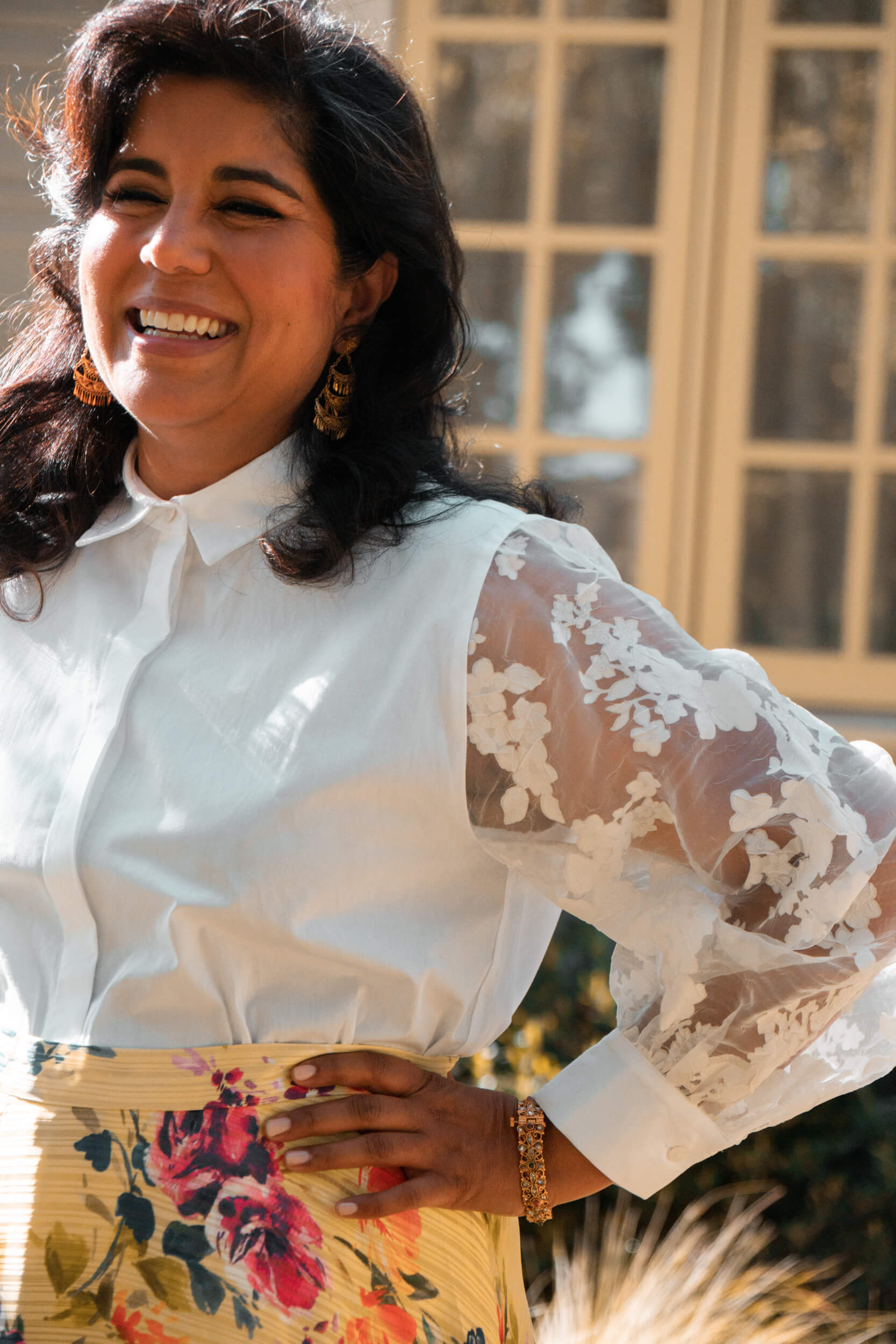 Was there a scene you had in mind how to shoot and then everything suddenly changed once you got on set?
Ha – well yeah, welcome to filmmaking. But in the end, most of the movie turned out as I saw it in my head and planned to shoot it — it's just a journey getting there sometimes.
Your go-to song?
Anything Madonna always makes me feel better. And, oddly, most tracks by the Cure. I'm in a real 80's way right now. But the current music that is dominating my world is Brittany Howard's solo album — wow.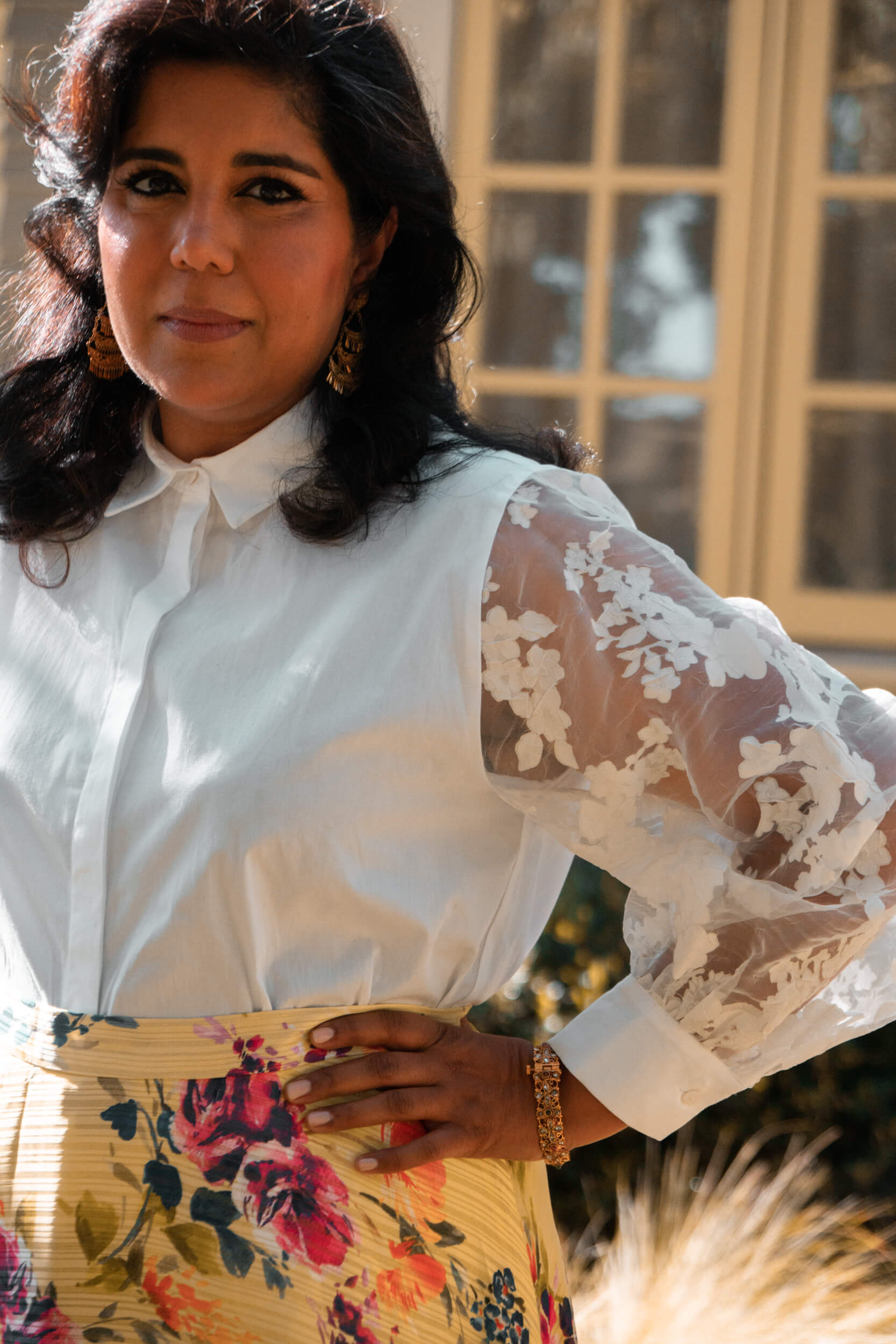 How do you choose your next project? Is there something that you always look for?
Right now, I am looking for a lot of things with female leads and stories that haven't been told. So anything that's representing a group that hasn't been shown in cinema much. That's the sort of thing I'm drawn to: good original stories with heart. Before "Late Night" I had never seen a character like Emma Thompson's one. That didn't exist before. So, that was just a very original fun character. So, I think it's a combination of things. But now I am sort of thinking "oh, maybe I should just do like a big franchise action movie." Just because women aren't allowed to direct those and haven't been in so long. It would be fun to take on those movies that we all go see and love but never get to be directed by women.
In both "Late Night" and "The High Note" we see two women with legendary careers that are kind of stuck, what aspect of these kinds of stories attracts you the most and why and how do you want to tell these stories?
I think it's less about being "stuck" and more about being underestimated by the people around them. They have been paralyzed by fear and by the common thinking telling them to "play it safe" — I love that in both movies the women take big risks and are ultimately rewarded for doing so.
"I love that in both movies the women take big risks and are ultimately rewarded for doing so."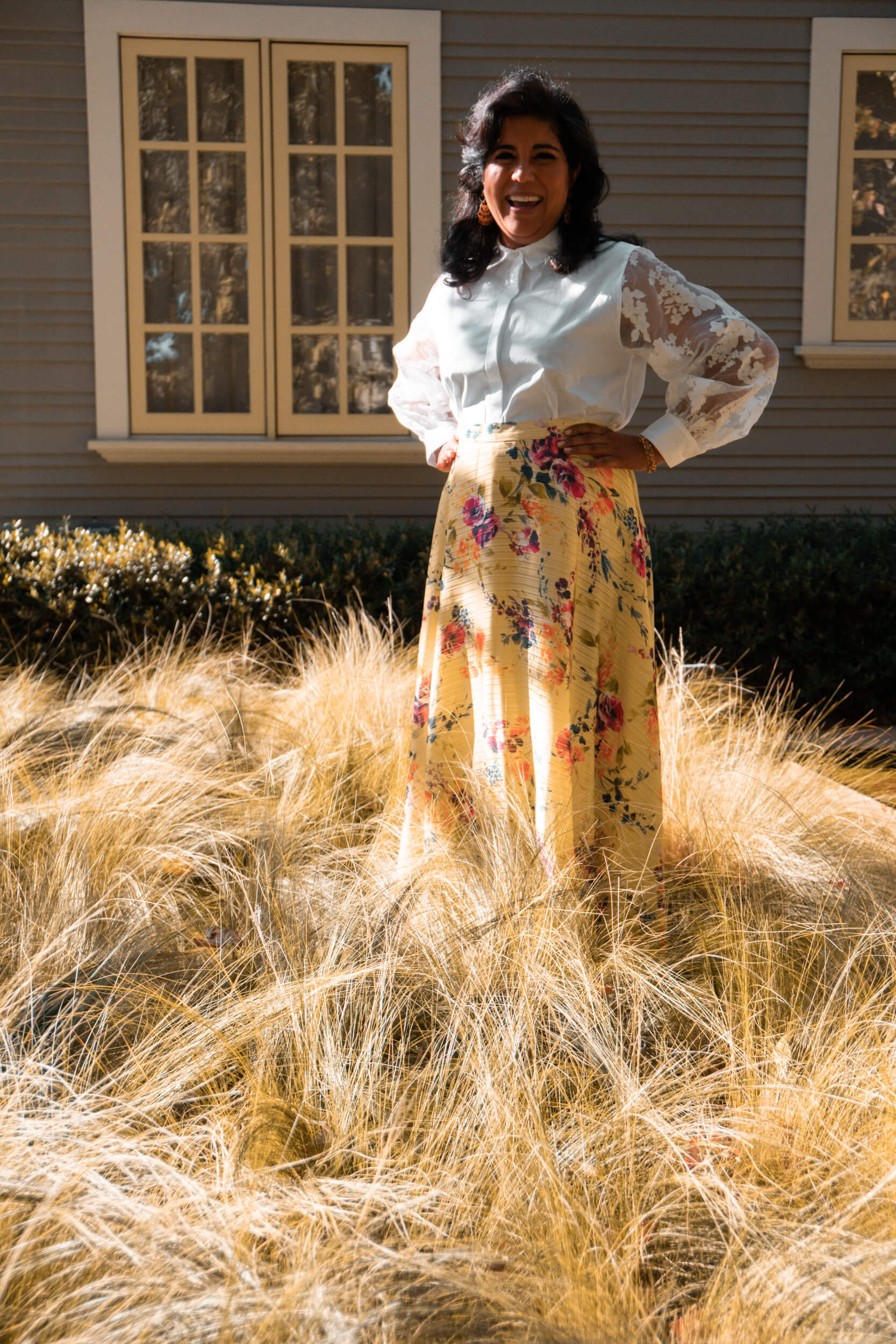 Speaking about "Late Night," it's a comedy but it also makes you think, touching serious themes. How do you combine in comedy, the part that makes you laugh with the part that makes you think?
Comedians are always tasked with asking the most difficult questions. Even from back in the time of kings and gestures, comedians were the only ones allowed to make fun of, or question the authority to present a different point of view always hid it in the form of jokes in comedy. So, if you look right now in America we have this horrifying political situation, but the only people with the bravery to tackle it are Seth Meyers, Samantha Bee, Stephen Colbert…all sort of Late Night comedy people are the ones taking the risk to say "hey, what's happening? Look, Trump is a joke." And they are saying the riskiest things at their own risk. They are getting death threats, they are always threatened by the networks, by people, everyone who doesn't want them speaking the truth, but they are kind of the only ones right now taking risks and speaking the truth.
So, to me, comedians are very brave, and they have always been the most political. They just hide it by making you laugh. And that's what is so fun about the movies: when you make people laugh you can bring in all these messages – sexism, ageism, lack of diversity…to make people think about those things but, if you are very focused on making sure they're entertained and laughing first, it's almost like people relax when they are laughing and you can get your message to them.
Do you usually have a routine with your actors when you start a movie? Or does it change according to the project?
It changes but I usually do a rehearsal period first, especially with the actors, so they get to know each other. But not a rehearsal focused on the words and saying the words but more on doing, almost like a modern dance with them. We all play music together and try to discover the emotion of the character together. Like the documentary "Pina," which was very influential on me and I think we tried to do acting exercises that pull out the emotions the way the movie did.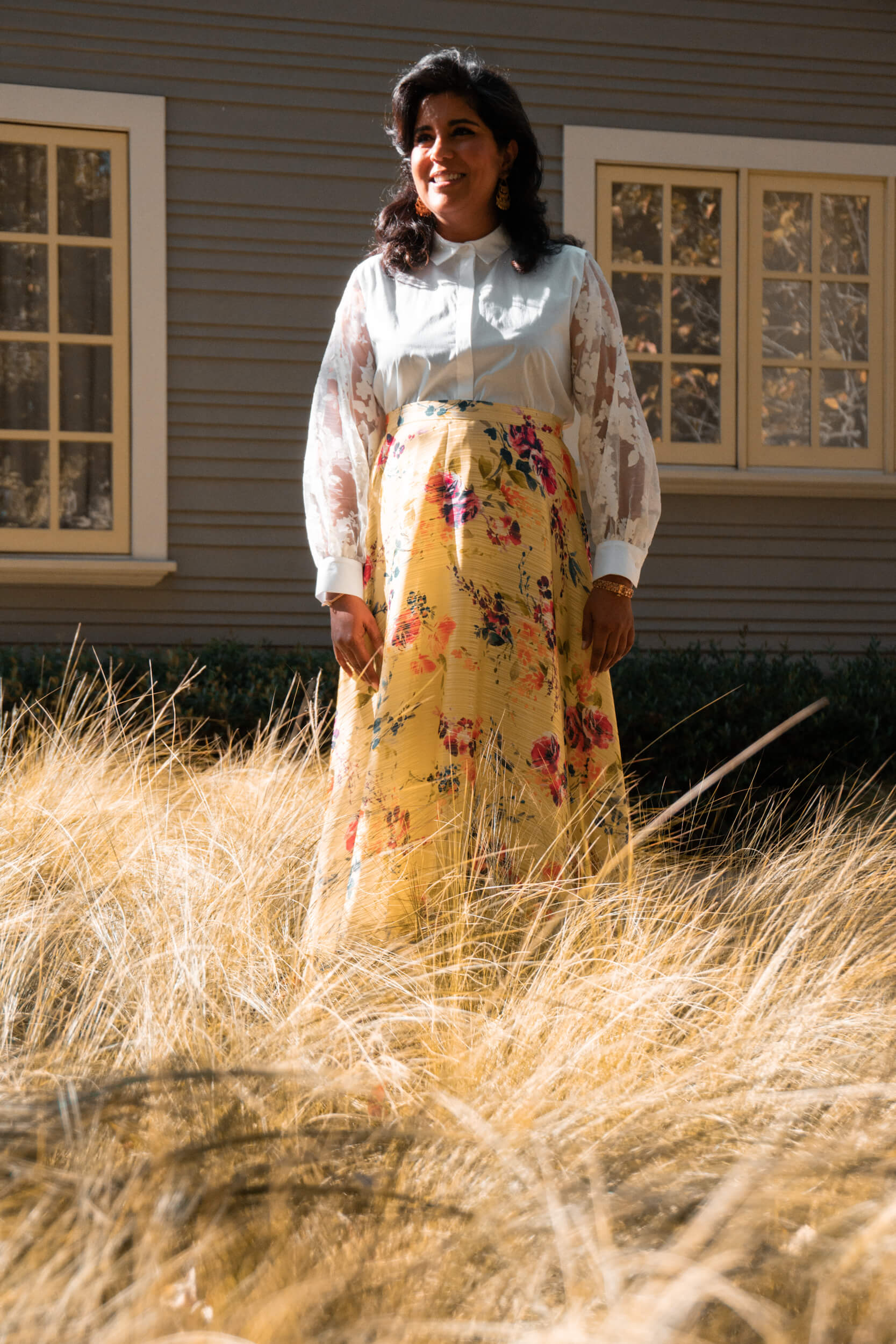 "Comedians are always tasked with asking the most difficult questions. […] So, to me, comedians are very brave, and they have always been the most political."
About cinema in general, is there a country that you are looking at also for inspiration?
I think so many interesting films are coming from Asian countries right now. I've always been influenced by Indian movies because I grew up watching them. But, I remember when I was in film school, all the incredibly strong female film directors were coming from Australia and I was thinking "what's happening in the film school there that there's one incredible Alison Maclean and Jane Campion?"
Even England has such incredible female comedians right now. I'm always into the movies of Andrea Arnold, Lynne Ramsay. But then Phoebe Waller-Bridge always blows you away…all these incredible female comedians from England are finally getting their own shows and the chance to show that they have been doing it for so long. It's pretty exciting everything that's happening with streaming and the digital age, like more and more people getting access to mediums where they can reach more people.
What kind of director did you want to be when you started? Did that image change through the years? Where do you see yourself right now?
I went to NYU Film School and they were very serious about being an author; one rule of the school was "don't add to the shit that is already out there. If you are going to do that don't bother, do something else. If you have something to say, try to say something original. Otherwise just don't make a movie right now. Everybody doesn't need to make a movie." I think that was the first influence and probably I would not have made "Chutney Popcorn" if I hadn't gone to NYU Film School. I wouldn't have been encouraged of making the story like that.
A book you would love to adapt for the big screen:
I think anything by Jhumpa Lahiri. I love her books so much. Anytime I read them they seem so cinema-like.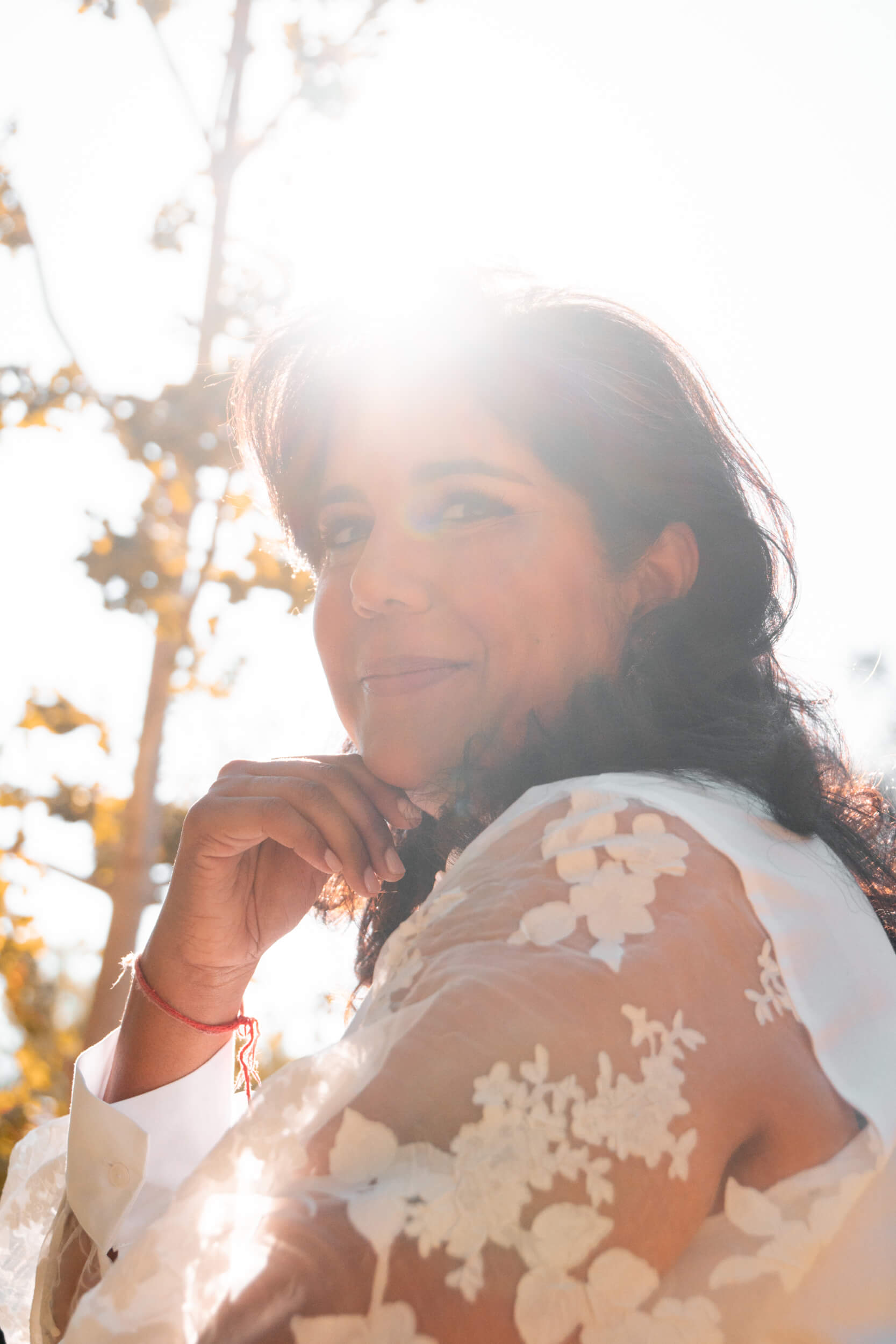 Big screen or small screen? What do you like the most about both?
Big screen: I love the fact that you are telling a story that has a beginning, a middle and an end; and the very satisfying feeling that I made a cinematic experience: everybody watched it together and left together, whereas television you never really know when somebody is watching, or you get different text messages "oh, I saw it, I saw it, I saw it." Nobody is watching it all at the same time. But also, with television, you are never trying to end the story, you are trying to make sure it opens to a hundred more stories. So, it's a different part of your brain that you are exercising with it. There is so much amazing television now; you get to collaborate with such incredible people and have more of a team-experience in television, whereas film it's still very much just the director and the producer, the writer, etc.
But with TV you have to make your episode, something special that stands apart, but you also have to fit inside this other world. And that I think was the most fun I had directing TV was when I got to direct "Girls" with Lena Dunham and she's an incredible director herself, but she's was so fun to just say," actually I am so happy to have you directing, just tell me what to do as an actor." It was really nice to just be with other filmmakers who trust each other, and you can do something so artistic and fun.
Also, in television right now I think, everybody is pushing you to take risks and make things edgier and more interesting to compete with the other televisions, whereas film is still about playing it safe. So, it's harder to make an edgier, more interesting, riskier film. But I guess that's the kind of plus and minus of both sides. Like a lot of people are walking around very scared when you are making a movie, whereas TV they are a little bit more "oh that's cool, try something different." It's a little more pushed to be creative.
What's your favorite film or the first film that made you fall in love with cinema?
It was Pedro Almodovar's "Women on the Verge of a Nervous Breakdown." When I saw it I was like "oh my god, what is this? I want to do that."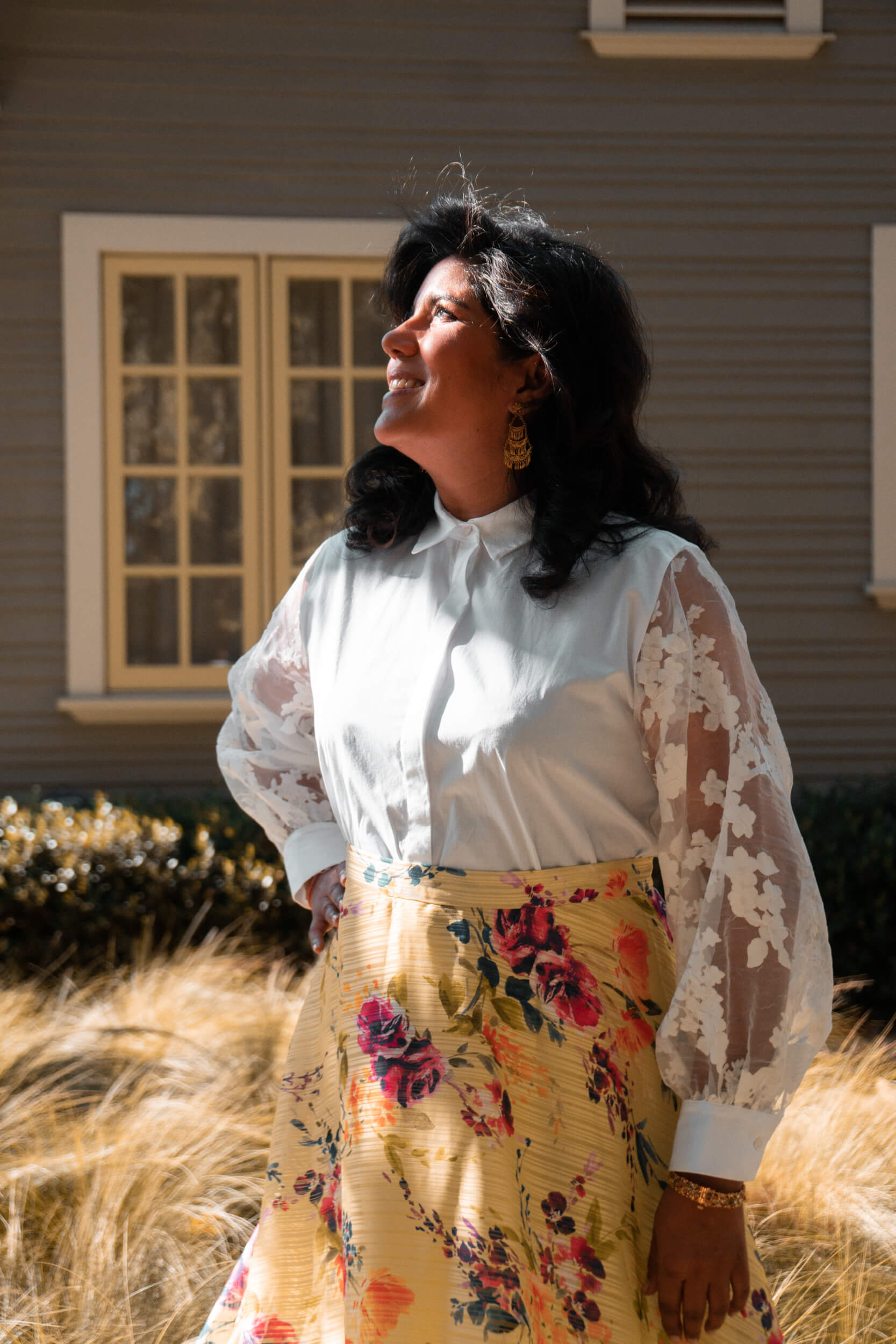 "…in television right now I think, everybody is pushing you to take risks and make things edgier and more interesting to compete with the other televisions, whereas film is still about playing it safe."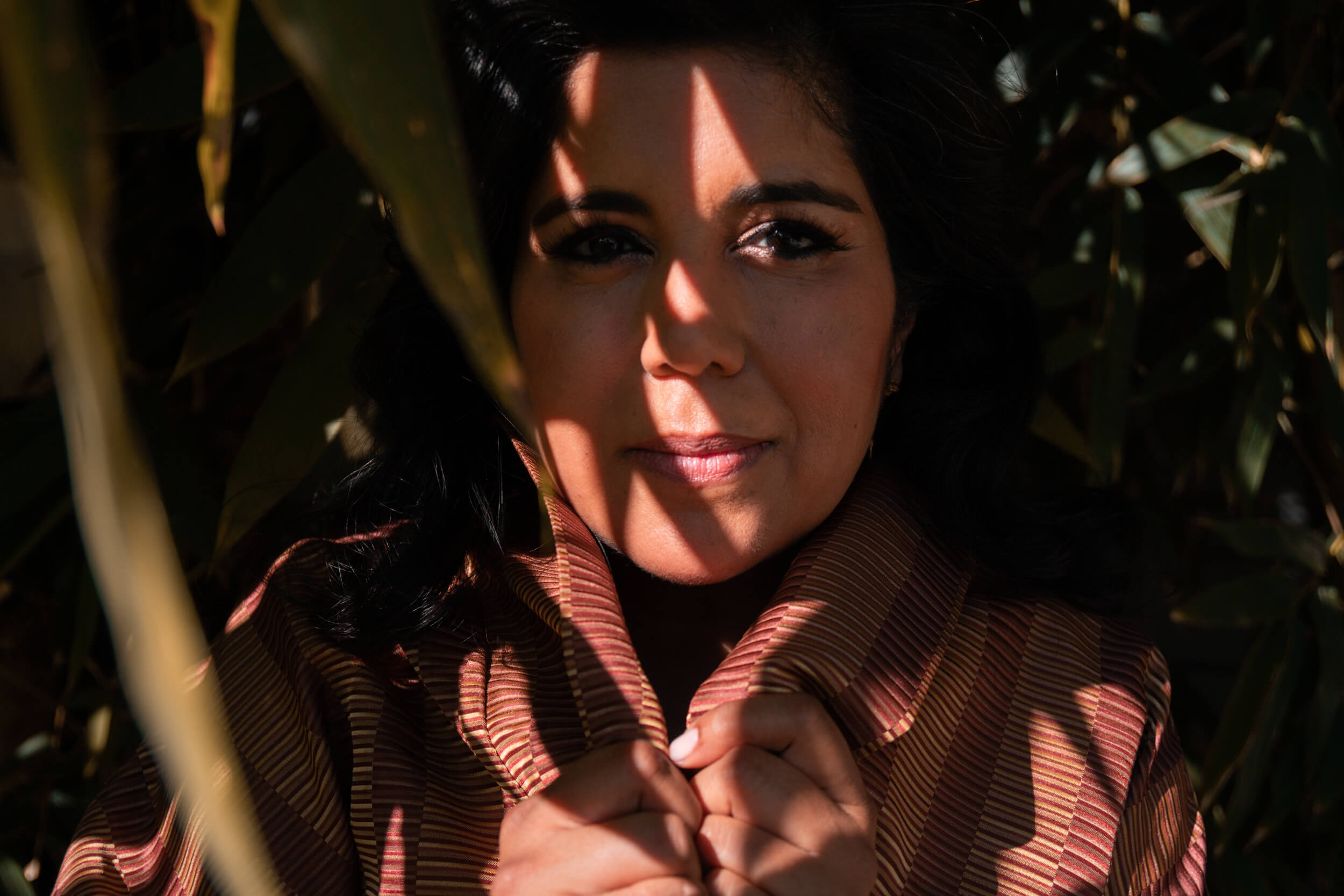 Favorite Italian film, if you have one?
My first film class was Italian cinema. So, we sat and watched the 16-hour version of "1900" which is amazing. But I think anything with Anna Magnani: just watching her acting, how she brought everything to life. It was more about those women, those strong women and seeing them have such incredible characters that they could play. That to me was more moving and something that stood apart because in American cinema at the time they didn't let women play parts like that.
Do you have a favorite time of the day to shoot?
I really like the sunrise. I think people are always reaching for magic hour, but it is always such a panic because it's really like magic 10 minutes. But I love sunrise: it's one of those rare things when you are driving in the dark and the sun starts to come up and you capture that first morning light. Especially in Los Angeles, there's like a really beautiful pink…probably because of all the pollution. Like in India the light is so beautiful and it's all because of that terrible pollution but also the orange of the sunlight. I think it's because it's so close to the equator. It's just a different color of orange. It doesn't exist here. But it's a really beautiful color to shoot. And I also like shooting in the fall. It's a beautiful time of the year.
Have you ever had an epic fail on the job?
Oh my god, so many. A beautiful fail that actually turned out not to be a fail was with Emma Thompson, who's the best actor that I've ever worked with, and one of the best actors in the world. We were doing a scene where we were shooting from behind and she had to turn and look over her shoulder and the DP said to me "you know when she turns like this, you can see the lines, should I tell her?" So, he went up to her and said "Emma, not saying anything but I am the DP and it's my job to say: when you turn this way, you get these lines here, I just wanted you to know. Do you want me to tell you things like that?" And she said "No, I never want to be told how I look. It makes me feel c…" She said the C word. And she said, "But also, are we living in a world where we pretend that women don't get lines on their neck when they turn?" And I said "No, we are not living in that world" And basically, she said that she doesn't want to add to the beauty myth, the standard beauty that says we don't have wrinkles, we don't have lines and our hair doesn't get grey. And that's why she refuses to do any plastic surgery or anything. And it was just this incredible moment where she pretty much just said form the start "let's not add to the problem, let's live in a world that's real. And don't tell me if I have a line or a wrinkle. That's because we should all get lines and wrinkles." So, it's started as an epic fail, but it turned out into mass inspiration.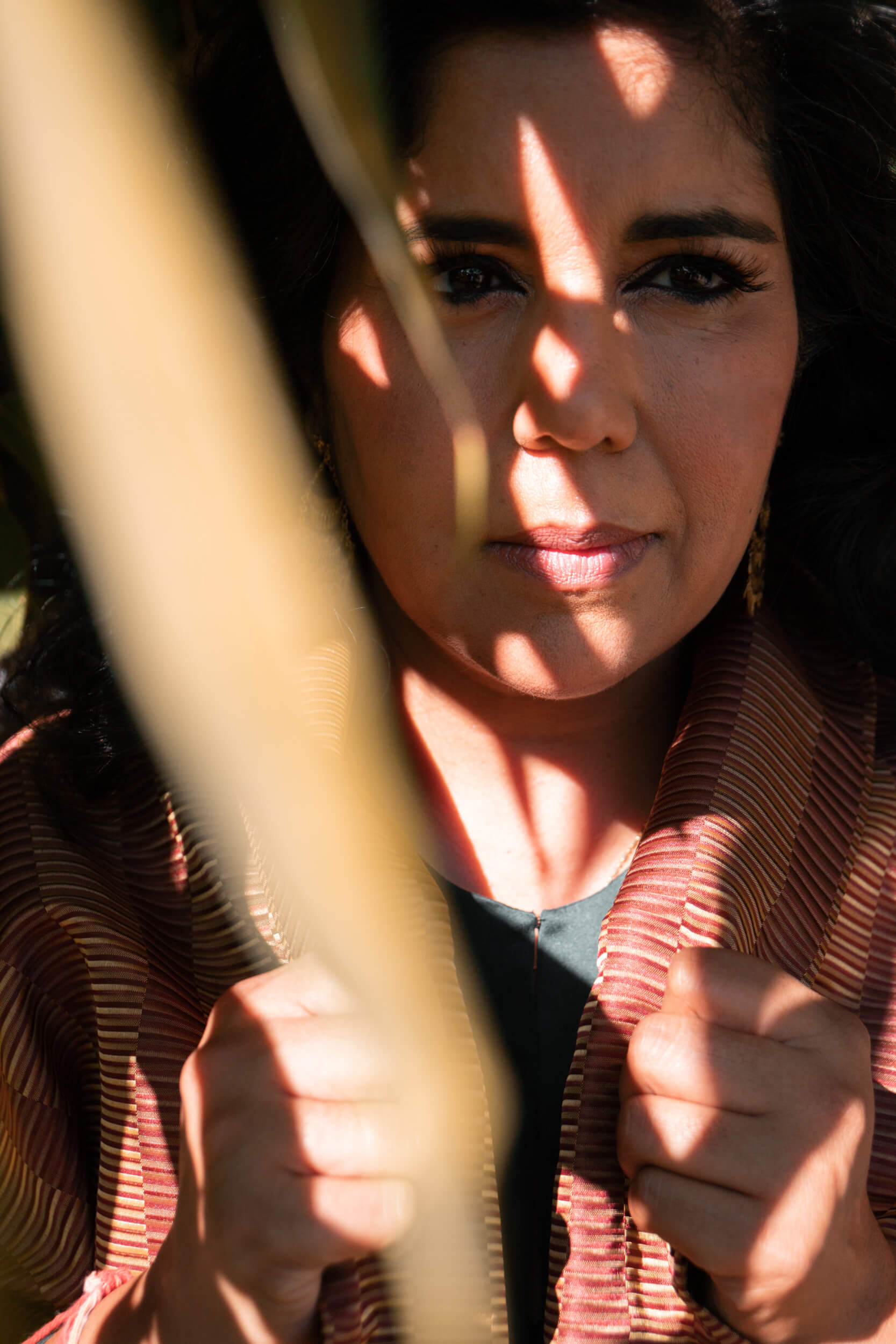 If you could only direct three more films, what genre would they be?
I think I love comedy, but like comedies with heart. There's a really beautiful story of my mom and her best friend leaving India and landing in Nuova Scotia with saris and traveling cross country from Nuova Scotia to Vancouver. I am dying to make that story, that would be a beautiful one to tell.
So yes, I think I would stick to the "dramedy."