From a huge budget superhero movie like "Aquaman" to the critically acclaimed "If Beale Street Could Talk," this is Michael Beach.
In our interview, we talked about the power of family, the craziness of the set of "Aquaman" in which a hydraulic rig was built just for one scene and much more. And let's not miss his upcoming TV series "Truth Be Told" alongside Octavia Spencer which will dive into the modern obsession for true crimes being analyzed and discussed on the screen.
On "If Beale Street Could Talk," what attracted you the most to the project?
_____
I was most attracted to "If Beale Street Could Talk" because I wanted to work with Barry Jenkins. Soon after I knew they were interested in casting me I started hearing about other cast members and it got even more exciting for me.
Where you familiar with the novel by James Baldwin before joining the cast?
_____
I didn't know about this particular novel by Mr. Baldwin.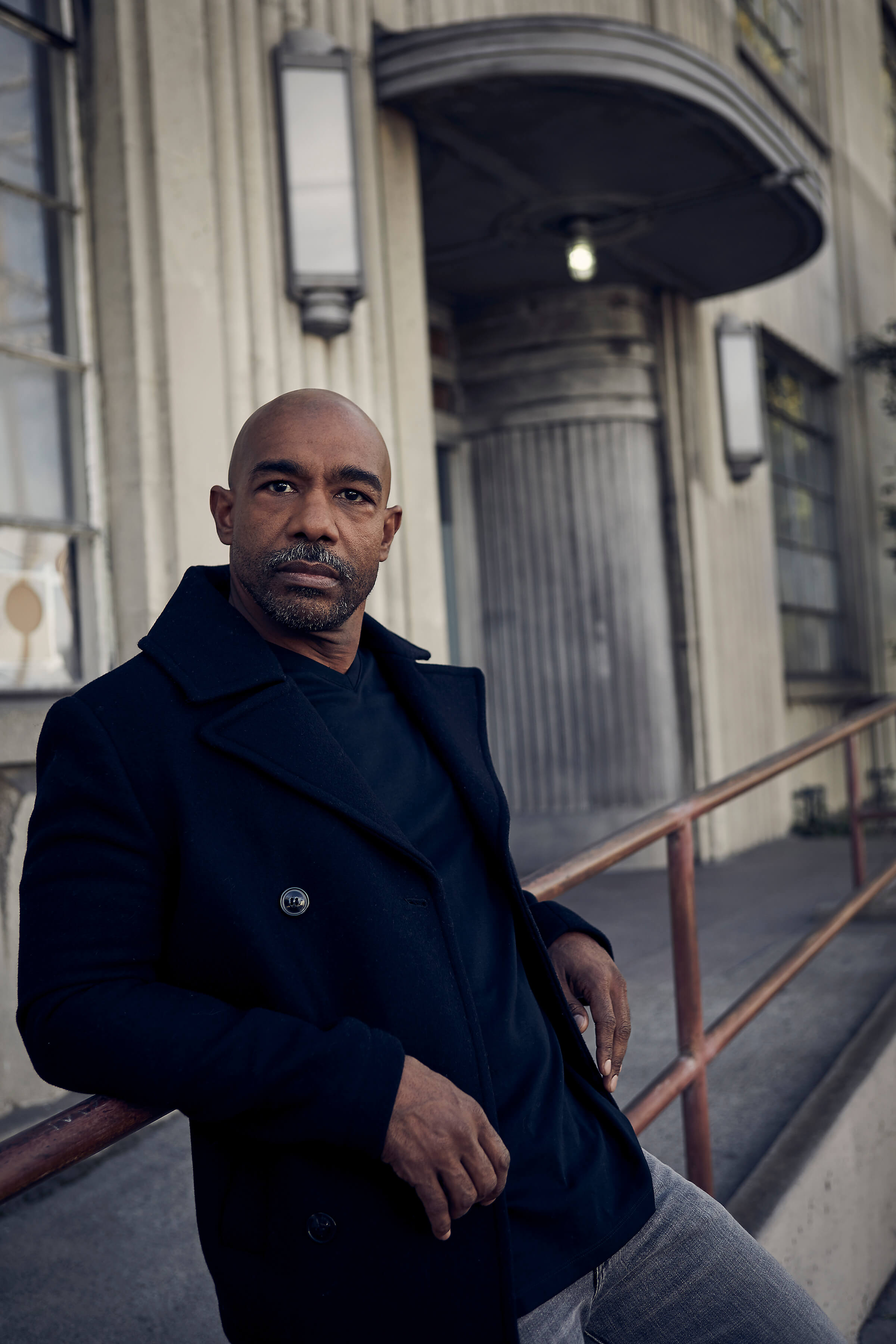 "I wanted to work with Barry Jenkins."
Has the novel inspired you in shaping your character Frank Hunt?
_____
The novel has more information about Frank that isn't in the film. Of course, that always happens because most novels are packed with too much content to fit into a movie and the focus of "Beale Street" is the relationship between Tish and Fonny. Yes, a few aspects of the novel, which I read after being cast, helped shape my understanding of Frank.
We asked the same question to Ebony Obsidian: this is a story of love, but also about struggling with acceptance and racial issues, as well as bugged justice. What do you think people should learn from this movie?
_____
One message from "Beale Street," that I as a family man really connected with, is the power of family. Even though America's past sins have greatly contributed to Black families being torn apart, I hope that the strong, Black family lead by Joe and Sharon Rivers help audiences better understand the immense value of an intact family.
What would you tell to your character if given the chance?
_____
If I could, I would tell Frank not to hit his wife. I would remind him that they once had a good relationship and that he needed to work harder to help his wife and family regain a healthy respect for and of each other.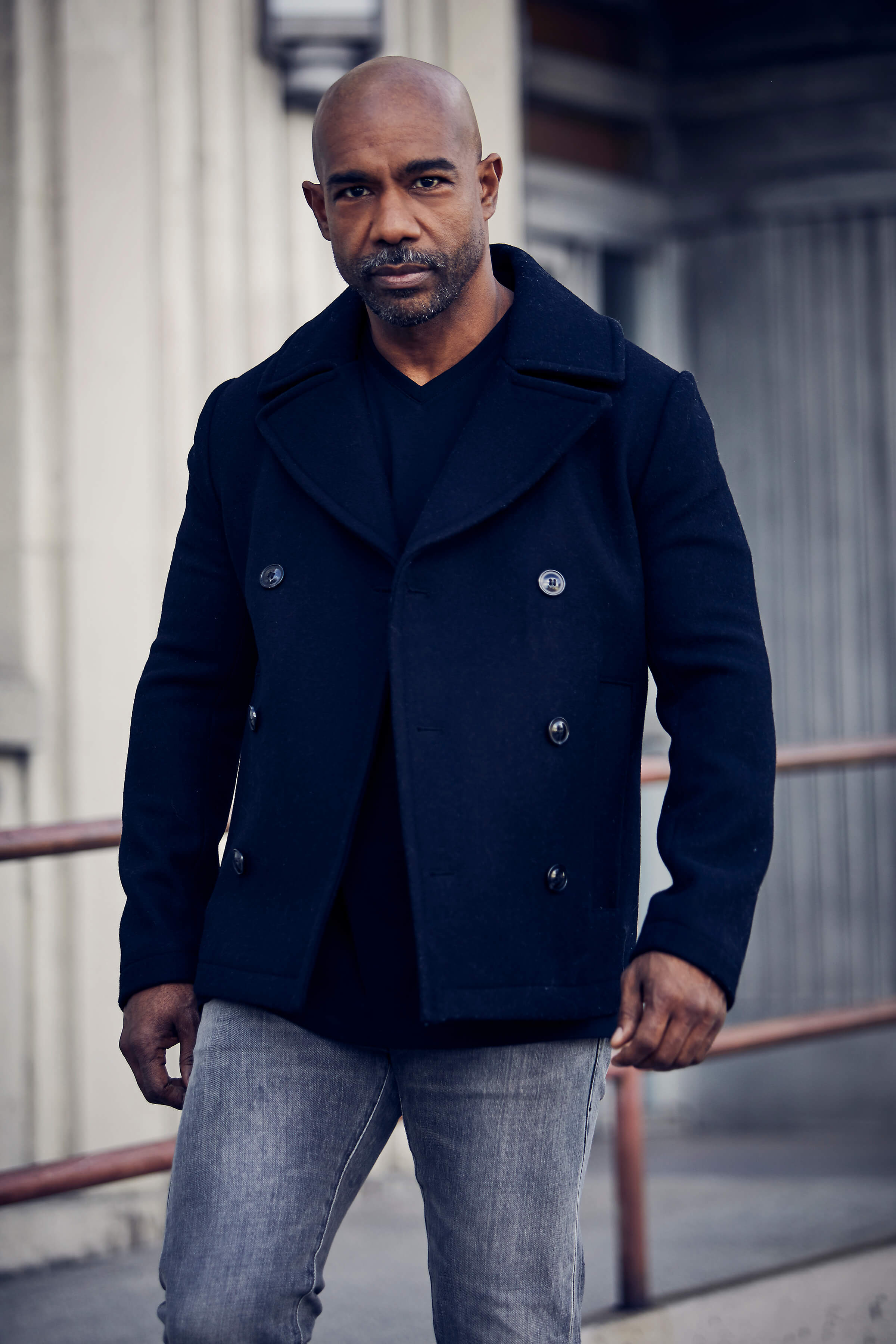 On "Aquaman," how was being in a superhero film? What's the "craziest" thing you've seen on this set with such a big budget?
_____
When the submarine was sinking and my character was trapped in rising water, the set was literally being lowered into a big pool of water by a massive hydraulic rig made solely for that one scene. Outside of the water being warm, it was so realistic that, at times, I really feared drowning. They controlled the speed of the water filling the set and before we found the correct speed needed to play the scene it was rushing in with serious force. Of course, I was never in any real danger cause two men were on set specifically looking out for my safety. But that feeling of realism existed.
You've just wrapped "Super Intelligence," have you changed your approach to the role since the film is a comedy, a different genre from what we are used to seeing you in?
_____
When I'm on the set of a comedy like "SuperIntelligence" I'm definitely not as comfortable as I am on the set of a drama. In a drama, I have no predetermined thoughts of how an audience is supposed to react so it doesn't hinder my ability to do my job. Audiences don't have to cry to be affected by a moment or a scene. But in a comedy, I feel that part of my job is specifically to help make the audience smile and laugh as much as possible and it fills me with performance anxiety. I don't really know why these feelings come over me but they do.
So do I approach the work differently when working on a comedy? Sometimes I do. Believe it or not, I increase the urgency of the situation my character is in to help speed up the pace. I don't always do this but in general, my feeling is that comedy is faster than drama. I'm sure this doesn't sound that impressive and it's probably why I don't do much comedy.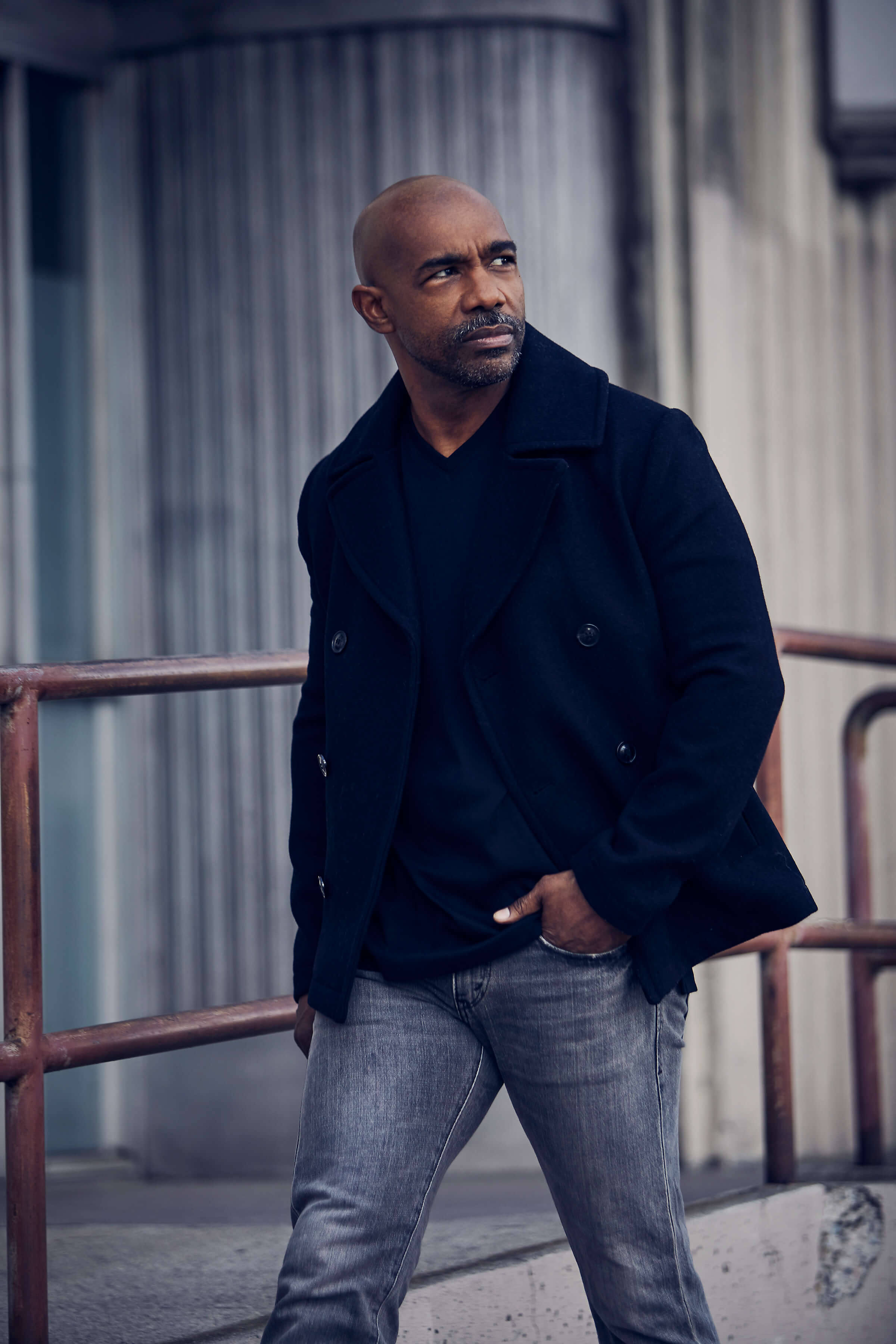 On "Truth Be Told" what can we expect from the first season?
_____
Now we are back in my wheelhouse with "Truth Be Told" You can expect lots of drama because of the high quality of writing from Nichelle Tramble, her writers, and the show's outstanding core actors, like; Octavia Spencer, Aaron Paul, Lizzy Caplan, Ron Cephas Jones, Mekhi Phifer, Elizabeth Perkins, Tracie Thoms, Haneefah Wood, Katherine LaNasa and more.
"You can expect lots of drama…"
The series addresses a quite contemporary situation ­– the obsession with true-crime – why do you think we are obsessed with this topic and how do you think the audience will react when watching the series?
_____
I never try to guess how an audience will react to something. But "Truth Be Told" is a fairly new concept because it involves a podcaster delving into the world of crimes whose outcomes were questionable the first time around. Octavia's character reveals more and more newly uncovered evidence live on her podcast. We are obsessed by this, in real life, because facts are being discovered and discussed in real time for us all to witness.
Have you ever experienced an epic fail on the job? If yes, what happened?
_____
I've had a few big fails on sets over the past 33 years. One night, for reasons I can't explain, I just couldn't get the lines out of my mouth. With veteran actors you expect them to pull themselves together after a few screw ups but it just got worse and worse. It got so bad that a set PA had to feed me my lines while I was on camera just so we could get through the scene. Along with being completely embarrassed, I felt awful for the actor I was working opposite. That has never happened to me before or since. It's proof that editing can do wonders cause the scene turned out to be pretty good.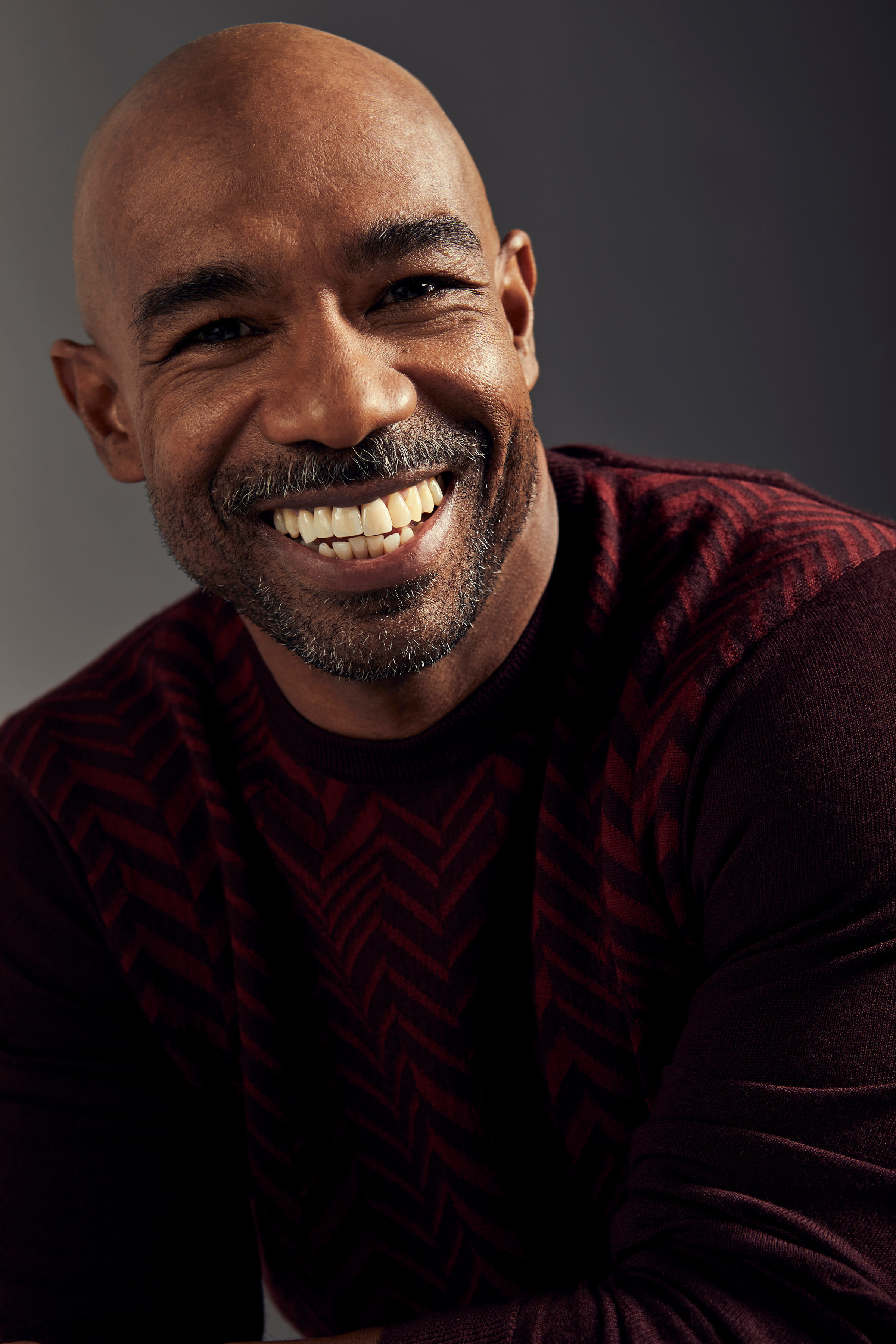 The most beautiful thing while filming "If Beale Street Could Talk" and "Truth Be Told"?
_____
The most beautiful thing about filming "Beale Street" was knowing that I was working on James Baldwin's first-ever adapted novel for the big screen. And that Academy Award-winning writer/producer Barry Jenkins wrote it and was directing it. And the set was filled with collaborative, positive energy.
One of the most beautiful things about working on "Truth Be Told" was the wonderful connection that Octavia Spencer and I had. I always enjoyed going to work and I think we have some very strong scenes together.
Photo credit: JSquared Photography