We know him as James Olsen in "Supergirl" (the 4th season will premiere on October 14, 2018) and now we get to know his love for music, his debut album "May 20th" and what music means to him.
Mehcad Brooks opened up to us, and it's not easy to put your own personal story out in the world, but he does it, through his work which comprehends acting, writing, composing and so on. Because after all, he is a storyteller.
__________
How did you discover your passion for acting?
__________
I was always the class clown entertaining people and as I got older I realized that people got paid for that. And while I mostly do drama my roots are in comedy, I love making people smile and laugh.
__________
For your role in "Desperate Housewives," you won a SAG Award for Outstanding Performance by an Ensemble in a Comedy Series. How did you feel at that moment and how was the mood on set?
__________
It was life-changing. We were actually at the awards and when they said we won I couldn't believe it. As a 25-year-old guy from Austin, TX at the time, it felt too good and too dreamlike to be true. We were floating on air as a cast for the next year.
__________
You joined the cast of "Supergirl" from the beginning: how has it been? And were you a Superman (and Supergirl!) fan before?
__________
I was always a Superman fan my whole life, who wasn't? I've also always been a huge Batman fan and I still have hopes on putting on that suit. Maybe the world is ready for a black Bruce Wayne.
__________
How did you prepare for your character, James Olsen, since he seems to be more confident and a little bit different than how he is in the comics?
__________
I would hope that he's a lot more confident than the freckled-faced cub reporter we know from the comics. The preparation involved in any role is determined by how much the creators allow you to invoke your own personality into the character vs. playing a character that is completely unlike you. James is a bit of both, he's very much the optimal moral justice seeking righteous part of my spirit and due to playing him for the last 4 years it has made me a better person. Someone who stands firmly in their belief that justice and quality is our human birthright. I like to think of him as the "Barack Obama" of Superheroes.
__________
If you could play any Superhero in the DC Universe, who would you be?
__________
I love Guardian, in fact, I'd love to see DC expand Guardian into a Bruce Wayne/Batman type film franchise. I think he could be the coolest superhero in the DC Universe, given a chance. Think about it, he's like Batman but with alien technology and rides a Ducati. He's kind of like Bruce Wayne without the baggage meets Will Smith from "Men in Black."
__________
And what is your "superpower" in everyday life?
__________
My patience.
__________
Modeling, composing music and acting…you do it all! Is there something, for you, that links them all?
__________
I did the Calvin Klein underwear campaign twice because it was the Calvin Klein underwear campaign. I wouldn't consider myself a model. But overall, I consider myself a storyteller, so whether that is acting, music or writing, I'm writing a book and developing a film right now to direct, I just consider myself a storyteller.
__________
Your song featured in an episode of "Supergirl." What about directing and writing, is something you are planning to do? Or maybe write the music for a TV show?
__________
Great minds think alike. Yes, I wrote a film now partly about my life's story and I'm planning on directing in 2019. I'm looking forward to beginning that part of my career. I've been through so much that I know I have a very unique perspective of how I view the world and I would like to share that.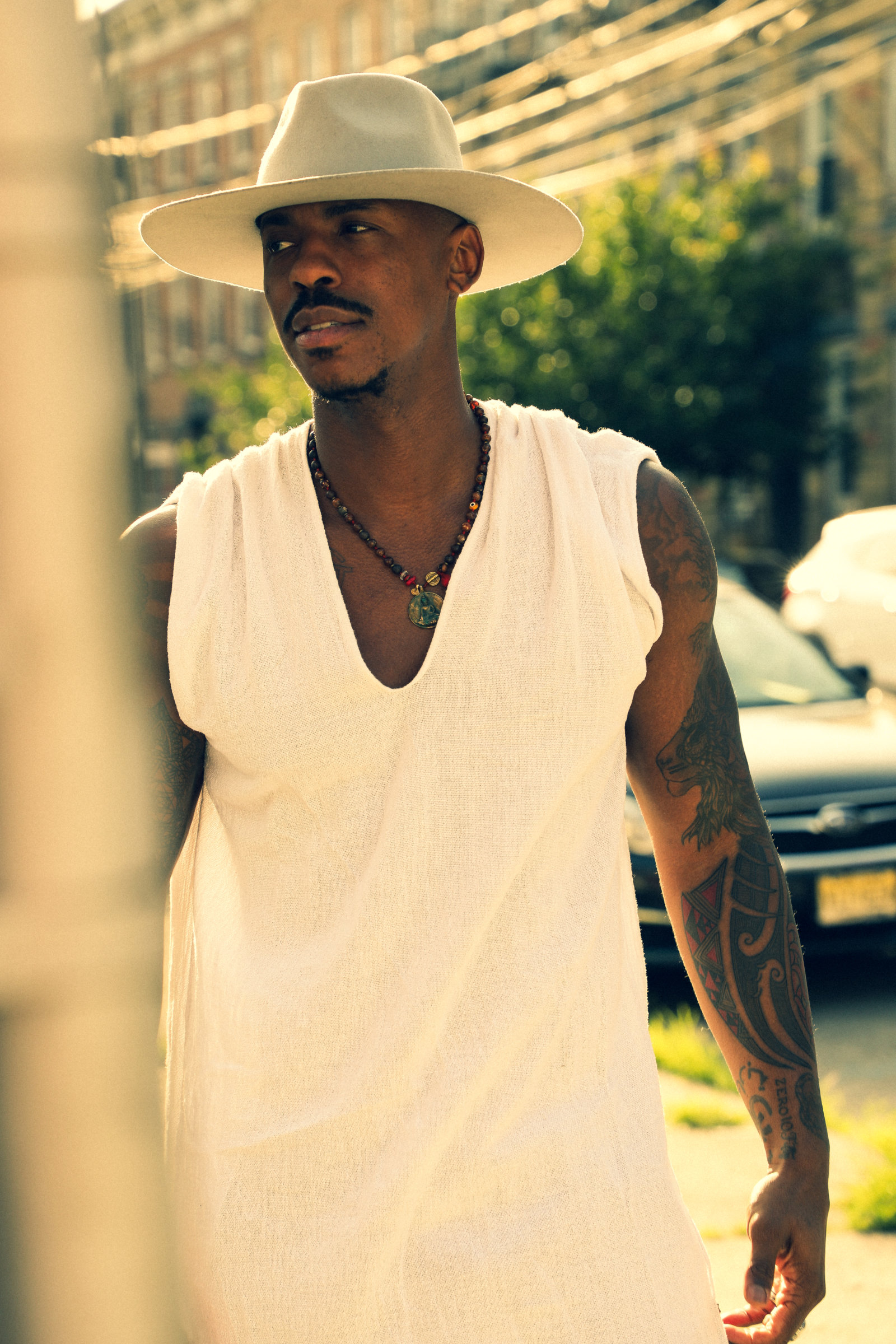 __________
Your debut album, "May 20th" recently came out. What can you tell us about what's behind it? And what's your favorite song in it?
__________
May 20, 2009, I died. I passed away. I crossed over to the other side, I saw all the things that people talk about, the light, waiting through a field of thick darkness yet knowing you're in a loving harmonious oneness with the universe. I've seen it, I've felt it. I've tasted it, I understand what it means to disassociate yourself from who've you've always thought you were and the body you thought was yours. And I guarantee you at the end of this beautiful journey you are going to ask yourself the same question that I asked myself.
Did I do what I agreed to do before I was born? Or did I just somehow allow my life to happen to me? The answer to that question for me was music.
May 20, 2011, I got hit by a car head-on. She was going 65 miles p/hour, I was stopped at a stoplight. Next thing I know I was in a coma and I had a very similar experience and after I got out of that hospital I was ready to fulfill my agreement but it took a long time to heal and May 20, 2012, I met a holy man who opened my eyes to a connection that these experiences kept reminding me of. He showed me a way to connect to that voice of oneness without having a traumatic experience invoke it. The next day I began my music career and I never looked back, so what you hear in my debut album is me fulfilling an agreement before I was born but with the benefit, the pain and the passion that comes with overcoming very unique and traumatic experiences in life.
My favorite song, I'm not sure if I have one but "May 20th" really tells my story and I'm very happy that I was brave enough to put that out there in the world. It touches on some of the weakest moments of my life and I'm grateful to be able to share this with the world from such a position of strength and positivity.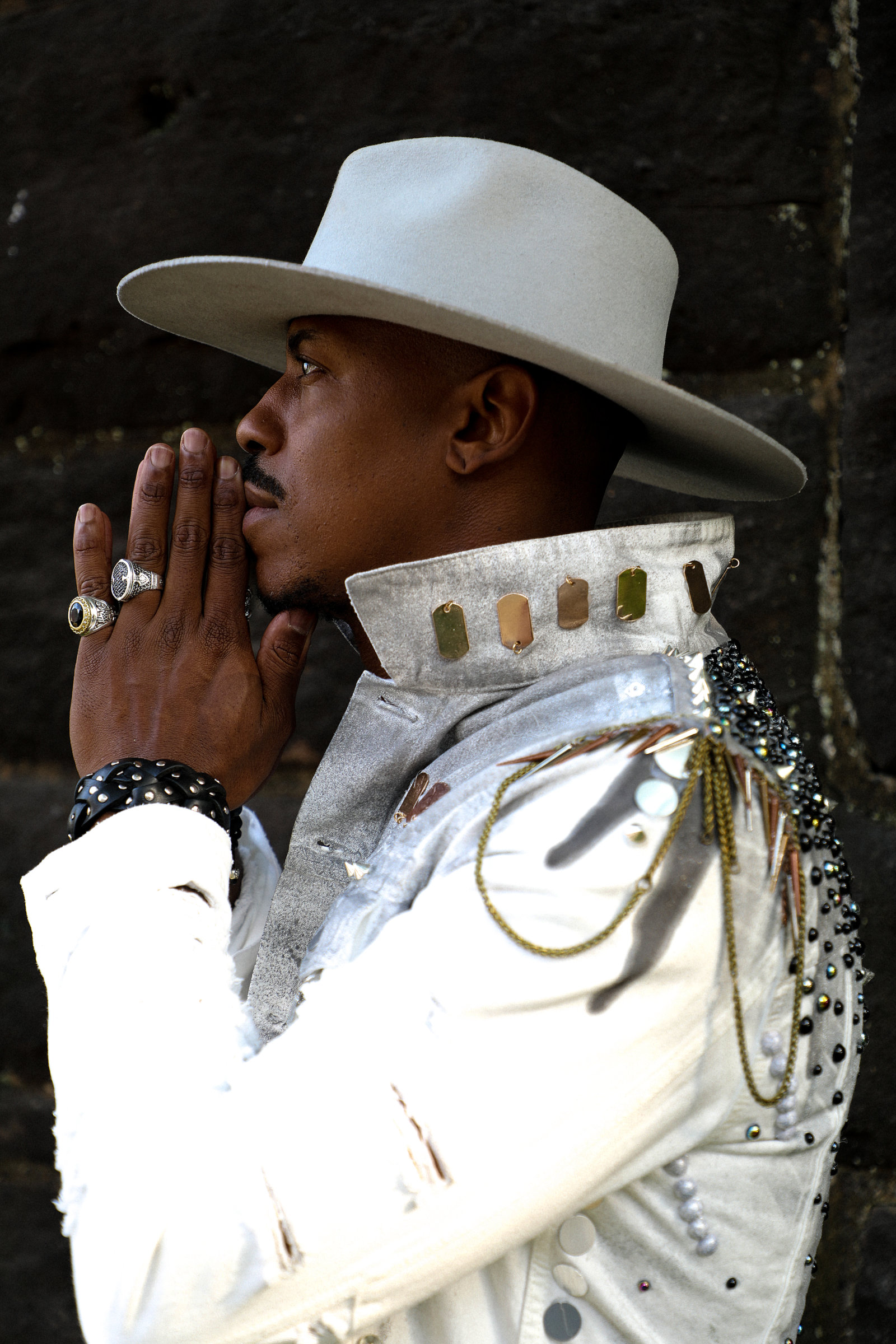 __________
You write music so…what's your inspiration for music? And what's your go-to playlist on Spotify?
__________
"FOR YOUR GYPSY HEART" is my go-to playlist on Spotify that I love, I made it. I have a series of playlists with gypsy vibes: "FOR YOUR GYPSY SOUL", "FOR YOUR GYPSY CROWN" & "FOR YOUR GYPSY ROOT." And as far as inspiration goes, what is not inspiring? I'm inspired by birds chirping, I'm inspired by people laughing, I'm inspired by waves crashing against the shore, I'm inspired by the HUMM of an air conditioner and Bob Marley and Bill Whiters, Chance The Rapper, Bruno Mars, Steve Aoki, Satori, Rihanna. I'm inspired by everything but mostly I'm inspired by trying to wake people up and I think music is a very effective way to do that.
__________
What's the motto on your T-Shirt?
__________
Not today Satan.
__________
Did you ever experience an epic fail on the job?
__________
Yes of course, if you do anything long enough you're going to suck at it once or twice. There has been a couple of times that I have been on set and could just not get the words out and I thought someone put something in my drink.
__________
What is the last series you binge-watched?
__________
"Westworld."
__________
What was the most beautiful thing while filming "Supergirl"?
__________
The fact that we are family as a cast. We're not friends, we're not coworkers, we're family. And I never expected that.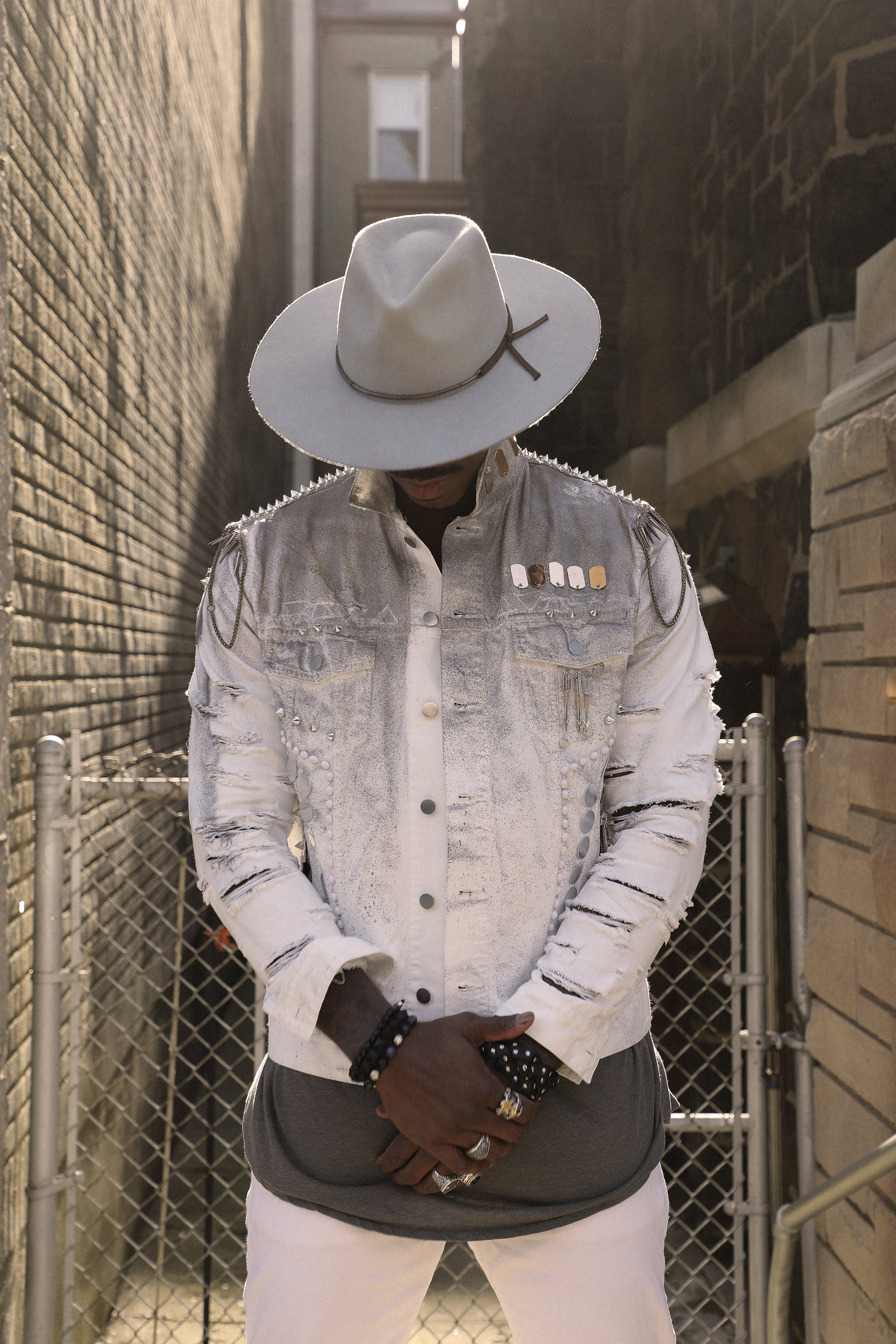 __________
What's your dream project?
__________
To make the world a fairer place for all of humanity and to help raise our consciousness enough that we all feel we should be resonating in a place of unequivocal human equality. We learn that fairness is the right idea in kindergarten but somehow, we have created and uphold a society that contradicts this foundational truth we knew at four years old. That has to stop. We are supposed to get smarter as we get older.
__________
What's next for Mehcad?
__________
Listening to that little voice from the universe. I'm sure I'll see you guys around.
Photo credits Cover: Ethan Scott
Photo credits: Manny Roman