We are still hung up on how much the third season of "Ozark" blew us away.
Endless plot twists that leave you breathless, a rollercoaster of emotions that wipes you out and new characters perfectly threw in.
And speaking of new characters, we got to meet Erin played by Madison Thompson, Helen Pierce's daughter (Janet McTeer), who with her bumpy relationship with her mother adds a "human" layer to the apparently cold-hearted lawyer.
We asked Madison how was her experience on set, working with the "Ozark" family and being directed by the genius that is Jason Bateman. An experience that has already shaped her acting career. Plus a fun rookie mistake…let's all take note that if we have to shoot a scene were we have to eat a lot, we shall pace ourselves, take after take 🙂
What attracted you to the world of acting and cinema in general?
Growing up partially in New York City, the theatre was always a part of my life. I loved the stage and having a platform to share stories. Pursuing a career in acting was never actually my real intention! I first started taking acting classes because I wanted a way to get out of soccer practice. As I started to learn more about the world of acting and cinema in general, I realized that it was an amazing way to express my creativity. At the same time, the Entertainment Industry was beginning to grow in Atlanta, Georgia, where my family lived. All the new projects shooting in town needed talent, and I was lucky enough to be discovered!
How was entering the world of "Ozark"? And how was being directed by Jason Bateman?
Joining the cast of "Ozark" was an absolute dream! I learned so much about myself as both an actress and a person. I can also say for certain that "Ozark" has majorly shaped my career. One of the best parts of working on the show was getting to be directed by Jason Bateman on my first day on set. The experience was exciting, but also a bit terrifying. You can work for hours with an acting coach, take hundreds of acting classes, tape millions of auditions, but nothing will prepare you for the moment when on your first day, Director Jason Bateman tells you to "make him laugh" with your last line of the scene. I repeat, make comedic genius Jason Bateman laugh. What I love about Jason as a director is that he is very specific and technical. He makes my job as an actress enjoyable but also challenging in all the right ways. This show pushed me harder than any project I have ever worked on.
In the third season, we see you going through some rough moments, such as the one with Helen (your character's mom) and Ben. How was preparing for that intense scene?
There was a lot of rehearsal time when it came to shooting the Ben confrontation scene. The preparation for this scene was more intense than others because of the technical components: the blocking and flipping of the table. The "Ozark" production team makes it a top priority to put the safety of all its workers first. This means we had to spend a lot of time practicing just how Ben (Tom Pelphrey) would knock over the table so that it wouldn't hit Janet or me and would be thrown out of the path of the camera completely. It was also so amazing to get to witness the emotional range and abilities of Tom Pelphrey, who plays Ben. He made my job as an actress much easier because he is so believable in his fit of rage. It helped me access the fear and tears easily for the scene.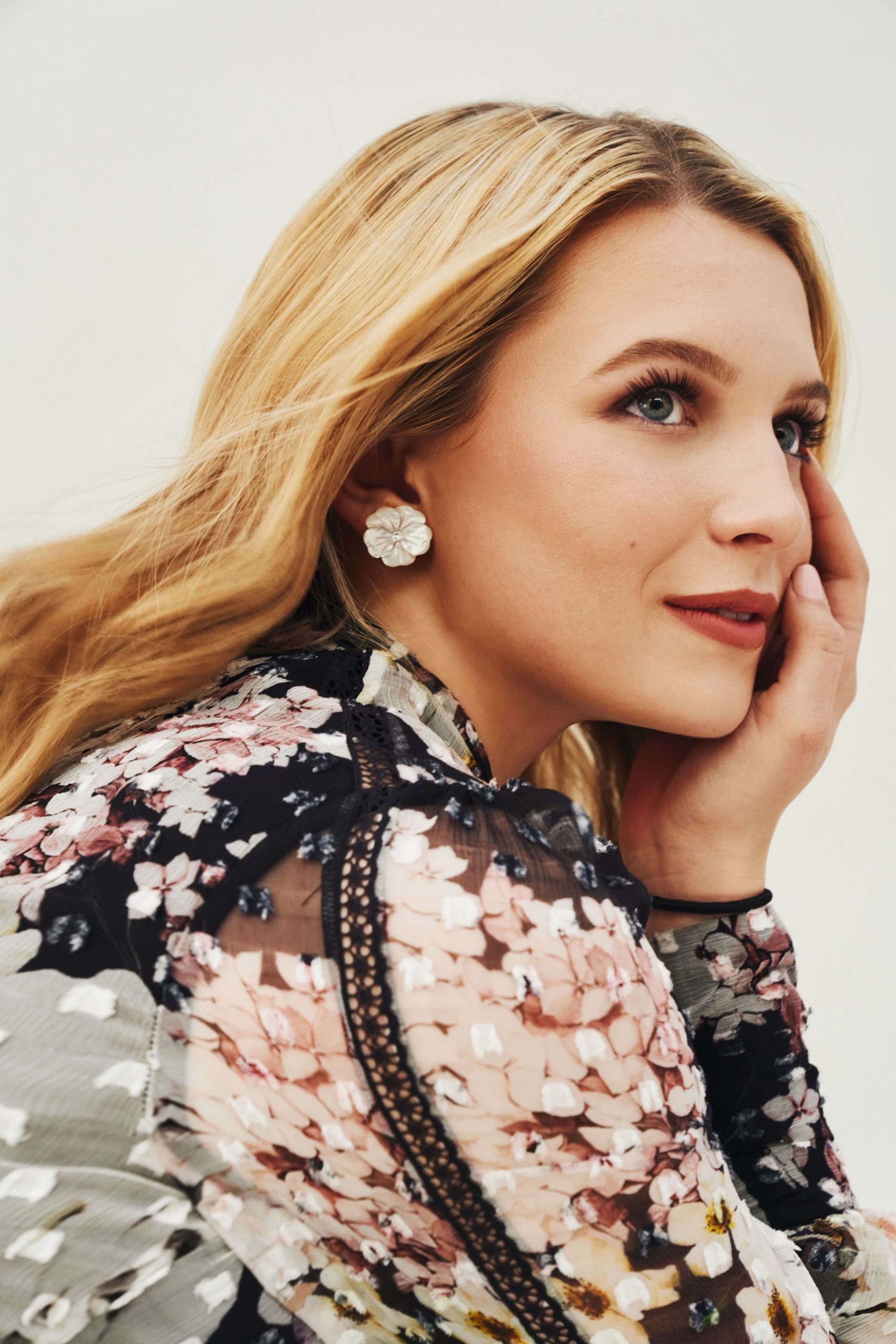 You interpret an adolescent with relationship problems with her mother who is trying to bond with you. What was your preparation for the role and what were the easiest and the most difficult aspects of it?
Before joining the show, I carefully watched the first and second season of "Ozark" to understand the tone of the series and how the characters interact with each other. I focused a lot of time specifically observing the two kids on the show, Jonah and Charlotte, and my character's mother on the show, Helen Pierce. It was important to me that I understood the level and range at which they performed so that I could assimilate into their world seamlessly.
The easiest part of working on "Ozark" was creating an authentic relationship with the actress who plays my mother on the show (Janet McTeer). Though they don't have the best interactions and seem to be fighting a lot, there is still a foundation of love between them. This foundation was easy to create because Janet and I have a lot of the same interests, primarily related to Broadway. The first day I worked with her we spent 30 minutes sitting out by the lake talking about her recent Broadway show Bernhardt/Hamlet, of which I was a big fan. We also shared our opinions on contemporary musical theater hits, chocolate, and the difficulties of high school. Our relationship in real life made the mother-daughter connection on screen even more authentic.
The most difficult part of working on "Ozark" would have to be the emotional control needed to navigate the scenes. Our writers' room provides us with incredible scene material, but that does not mean they are easy on the eyes. My role required quite a few crying scenes and loud outbursts. Though it was hard, challenging material is what makes my job as an actress so rewarding in the end.
The third season is maybe the best so far, and the ending is really a bomb. What would you love to see next?
The ending of Season 3 was mind-blowing, to say the least! We haven't been picked up for a 4th season yet, but if that were to happen I think it would be interesting to dive deeper into the mind of Jonah on the show. At the end of Season 3, audiences were finally able to start to see him come unhinged. Season after season, Jonah creates close bonds with people such as Buddy, Ben, and my character Erin. Eventually, however, they are all ripped away from him.
What was your favorite "Ozark" scene to shoot and the one to watch?
My favorite scene to shoot was the big party scene where Marty and Wendy officially announce the opening of their foundation on the Missouri Belle. We shot this scene on my last day on set for the season! Even though I have a very small role in this particular scene, it was by far my favorite to shoot because it is one of the only scenes of the season that almost every main character is in. I loved getting to spend my last couple of hours on the show surrounded by my entire "Ozark" family!
My favorite scene to watch was my last scene of the season where I confront my Mom, Wendy, and Marty Bryde about what they are doing in the Ozarks. I put in a lot of work to prepare for this scene and the emotional range needed to pull it off. I am so proud of how it turned out. I mean, who else gets to break down and scream at such esteemed actors as Janet McTeer, Jason Bateman, and Laura Liney at age 19? I count myself a very lucky girl!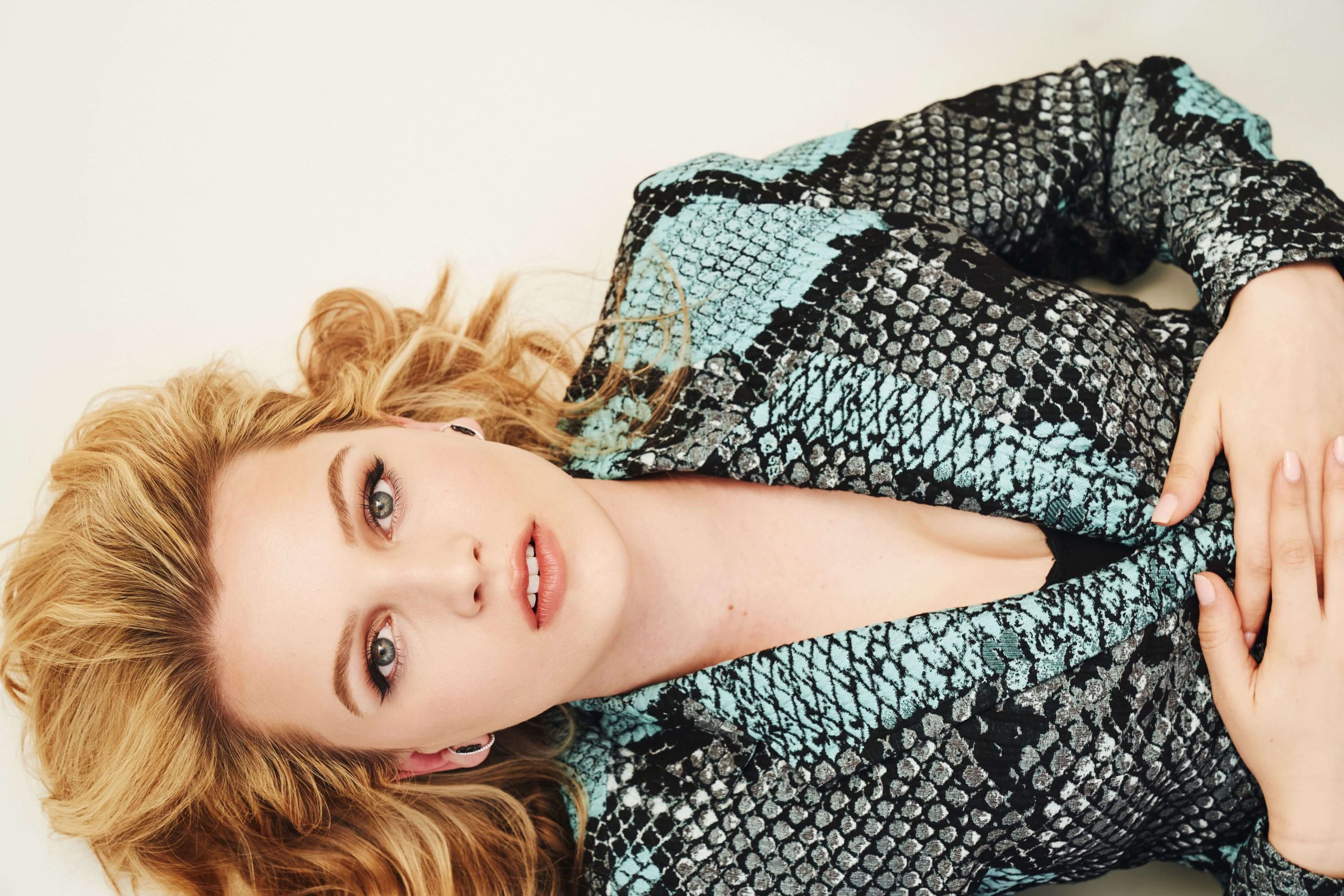 "The easiest part of working on "Ozark" was creating an authentic relationship with the actress who plays my mother on the show (Janet McTeer)."
"The most difficult part of working on "Ozark" would have to be the emotional control needed to navigate the scenes."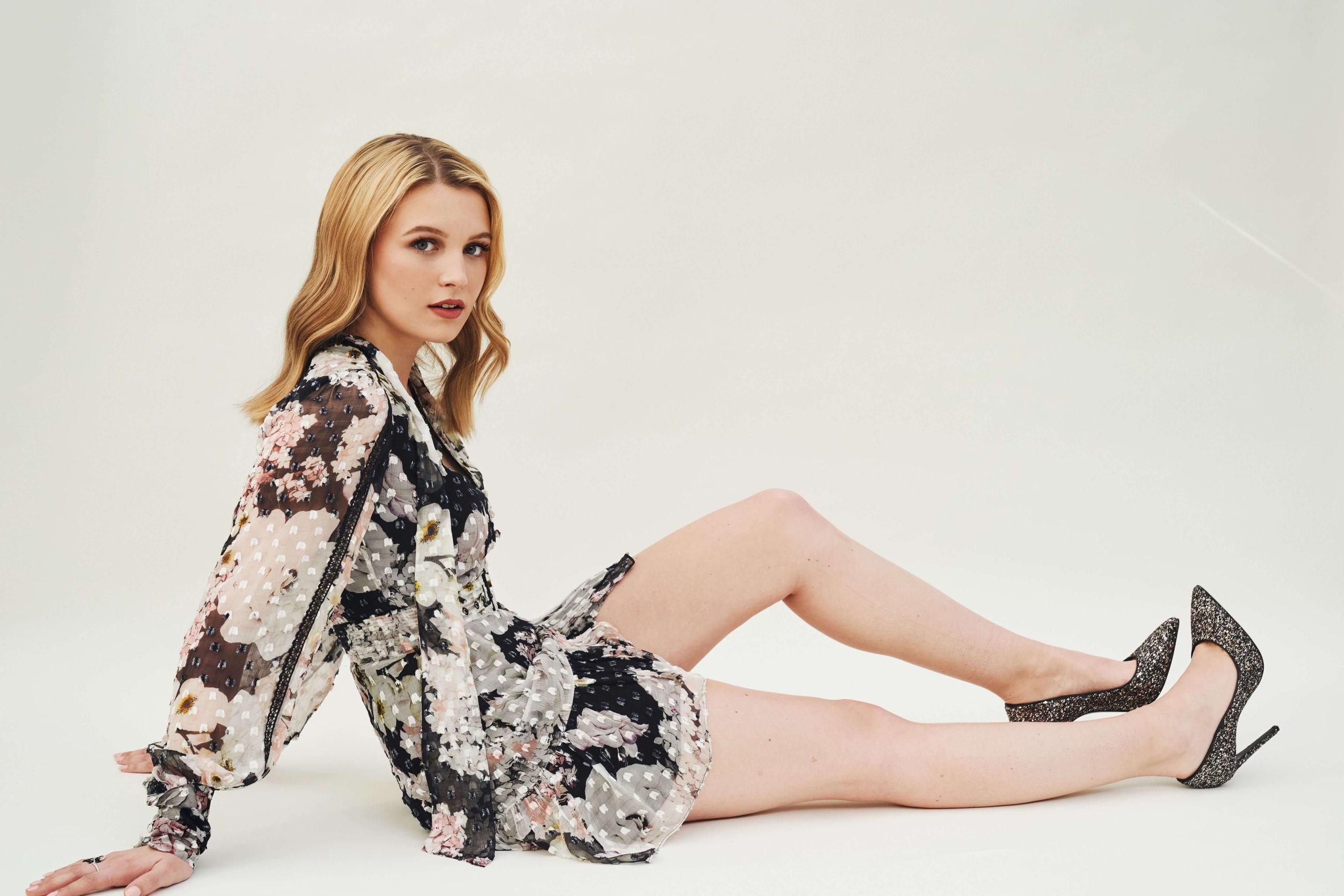 The "Ozark" character you would want on your side?
Ruth by far. She knows the Ozarks, the money laundering business, she is snappy and tough, but also has a compassionate side as seen in her relationship with Wyatt. If I am working for the Navarro Drug Cartel, I also want Ruth by my side! Not to mention the actress Julia Garner, who plays Ruth, is an absolute gem and one of my favorite humans on this earth!
What character would you love to play in the future or what kind of story would you love to be a part of?
That is an easy answer! I have two dream projects that I would love to be a part of.
1. I would probably be the most exciting human being in the world to get a chance to portray a superhero in a Marvel or DC Comics movie or TV show. I grew up watching all of the movies and would love to get the chance to do my own stunts and work with green screens.
2. I would also like to work on any Tina Fey project ever! "Mean Girls" on Broadway, "Unbreakable Kimmy Schmidt," a "30 Rock" Reboot (should it happen), or just any incredible project that comes out of her brain. She is one of my biggest inspirations!
What's your guilty pleasure movie?
It is very random: "Eloise at Christmastime"! I idolized Eloise when I was younger and growing up in NYC. This movie combines one of my favorite childhood characters, my favorite place, my favorite holiday, Julie Andrews, and a young Gavin Creel … It doesn't get much better than that! Or at least for me, it doesn't…
Have you ever had an epic fail on the job?
I have been very lucky that I have had so many incredible experiences on many of the shows I have been part of. No matter how much practice I get, I especially have a hard time shooting a scene where I am eating. One of the first days I worked on "Ozark," we shot a big scene with Jason Bateman, Laura Linney, Janet McTeer, Julia Garner, Tom Pephlrey, Sophia Hublitz, and Skylar Gaetner where we were all eating dinner together. I made the unfortunate mistake of not eating before we began shooting, so I was very excited to get to eat in the scene. I was super excited until I ate a ton in the first shot and then realized I would have to recreate the same eating patterns over and over for 10 + takes. Luckily, craft services made sure the food was delicious… but boy was I stuffed by the end!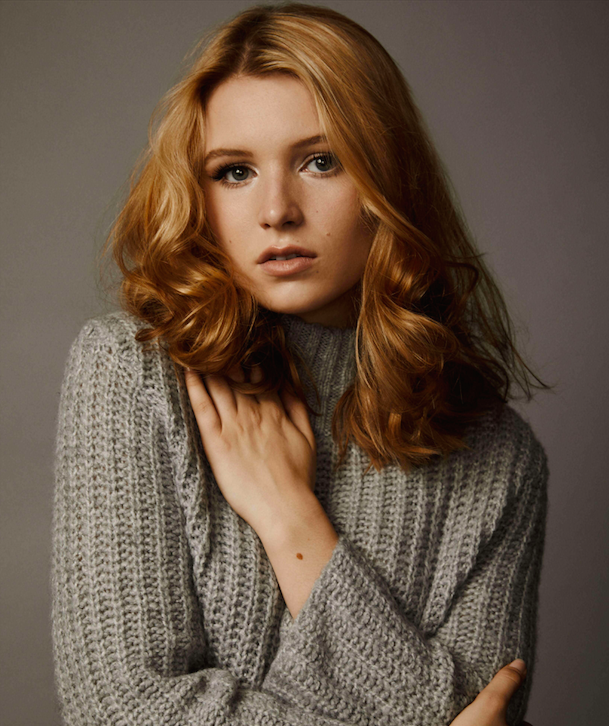 A series to binge and a series to savor?
Well… other than "Ozark" of course! "Unbreakable Kimmy Schmidt" is an incredible series to binge. I feel like it is the perfect binge-worthy show because the characters are hilarious and the episodes are short. "Fleabag" is another great show to binge, especially Season 2. It is pure comedic gold, but try to savor every minute of Pheobe Waller-Bridge because "Fleabag" is only two seasons!
What's your happy place?
A fork deep in a piece of Chocolate Molten Lava Cake.
Your superpower?
Teleportation! It would save me so much time and money in Uber Fees and Plane Tickets… I am constantly traveling for work and that superpower would definitely make my life a lot easier.
Your go-to makeup look?
My favorite makeup look is what I call the "Pink Smokey Eye!" I will start the whole process by duping my normal foundation/concealer/base look that is partial coverage, very natural and light. I will then warm up my (very) pale skin with Bobbi Brown Bronzer and finish it with the Kink & Kisses blush from Marc Jacobs on the cheeks to add some color.
The main part of this makeup look, made clear by the name, is the eyes! I begin with a soft, light pink color all over the lid. Then I add some dimension and smokiness by adding a darker mauve color into the crease and blending it out. (I have been using colors from the Jaclyn Hill x Morphe & James Charles x Morphe palettes recently, but any pink combo will do!) This color combination is fun and different. I will also add a little bit of highlight in the corner of my eye to brighten up the eye. The last step is drawing a nice sharp black wing on the eye, adding a little flirt to the eyes. I love this look because it is so versatile and can be worn during the day or out at night.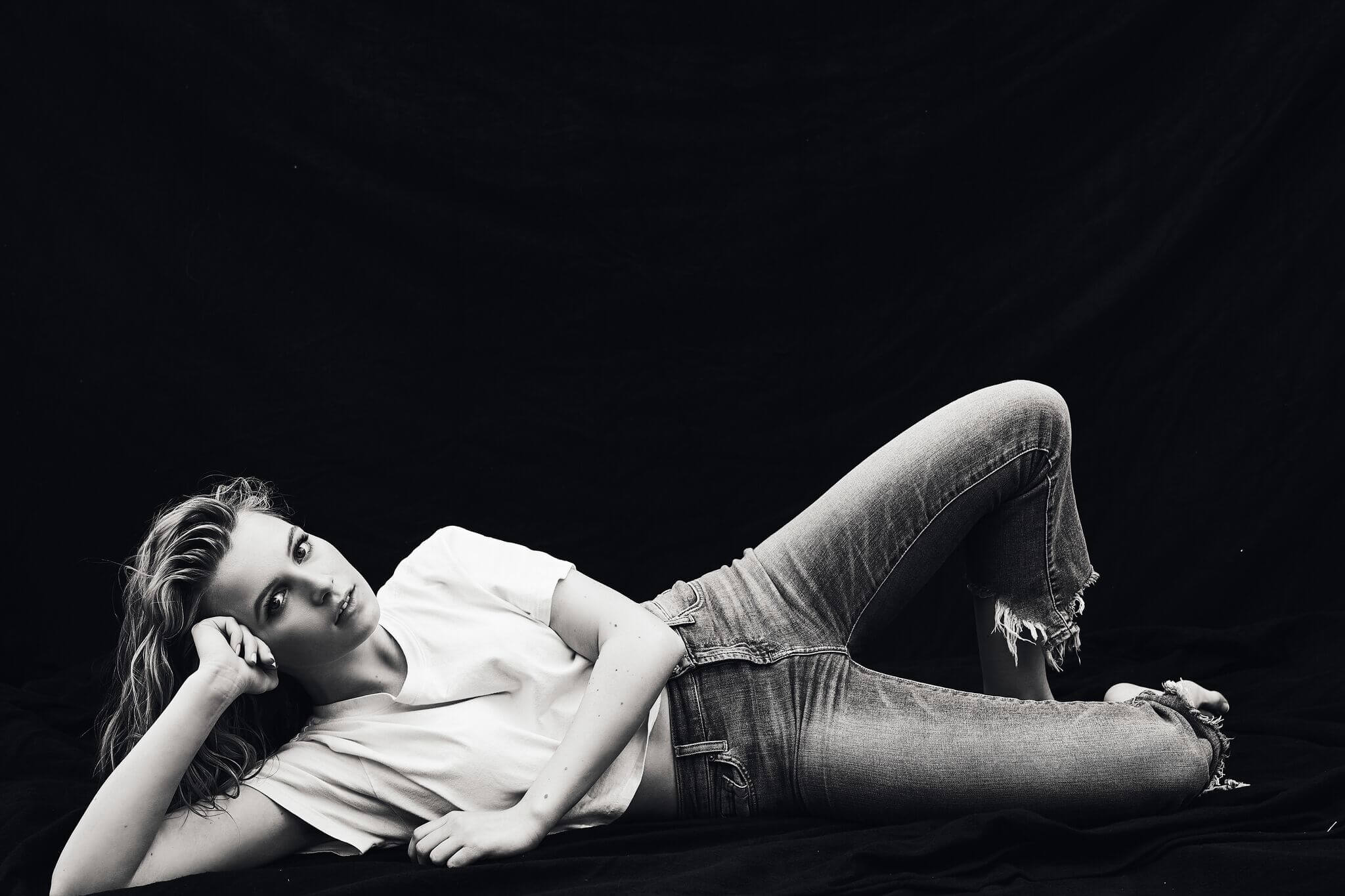 Your go-to fashion look?
I'm obsessed with peter pan collars, be it on a dress, a sweater, a shirt, you name it! I think they create such a beautiful silhouette on top and are the perfect combination of classy and cute. It also is a timeless look. I always know that I have had a successful shopping trip when I bring one home… they always just seem to fit my frame perfectly!
The most beautiful thing while filming "Ozark"?
Early mornings on the lake are by far the most beautiful part about working on our show. We shot a majority of Season 3 on location, which meant a lot of time in boats, on docks, or in houses right on the lake. Since we worked on Season 3 from May through October in Atlanta, the weather was spectacular. I would show up to work every day and it looked as if I was on vacation! Not to mention, the cast and crew make good usage of the lake during our lunch breaks.