The star of a TV show and an extremely famous franchise: Madeline Wise does not fall short when it comes to performing arts.
In CBS's "So Help Me Todd" she plays Allison, the sister of the protagonist, who's a private investigator employed in their mother's law firm: here she explores the topics of family bonds and mother-son sacred ties. In the Paramount+ series "Star Trek: Picard" she plays the protagonist's mother, entering the doors of an iconic universe. We spoke with Madeline about personal and professional life issues, such as the difficulty and necessity of breaking free from strict family ties in order to become your own person and the perks of being sister to a Trekkie when you get to play one of the signature figures of the Star Trek microworld.
Between cooking exotic recipes and fighting for a better and more democratic America (and the world), Madeline says she wants more, "but that's a start".
What's your first cinema memory?
My parents took my sister and me to see "Shakespeare in Love" in the theatre when we were far too young. I think friends of theirs had recommended it – "history, but fun!"– but somehow neglected to mention the numerous sex scenes, so I spent most of the movie with my dad's hand clamped over my eyes.
You star in the critically acclaimed TV show "So Help Me Todd" as Allison, private investigator Todd's sister. The show follows Todd's job as an in-house investigator at his mom's law firm. What was your first reaction when you got the part and read the script?
I thought it was smart and funny, and an interesting spin on the classic legal procedural. And I liked that Allison is this wry, dry, clear-eyed observer of her mother's and brother's antics.
Mother-son relationship and the difficulty to become an adult and float free from family ties when they get too tight: how do you personally live these themes on which the show is focused? Has any personal dynamics of yours inspired your performance and your approach to it?
I love my mom so much and consider her one of my best friends, which has proved challenging at times as I've been growing up and trying to become my own person: I never want to let her down but I know that there are things I do or say that she doesn't like. The show deals so much with a sensation I think is familiar to many people, which is the desire to be true to yourself but also to not be a disappointment to your loved ones.
Your character is the only voice of reason in the family. Do you two have anything in common? Did you discover anything new about yourself while playing her?
I don't know that I'm the voice of reason in my real family but I do think people feel I'm a good confidante, which is true of Allison as well. I think I'm finding a levelheadedness or calm practicality in myself that I'm drawing out of Allison (or at least I hope I am).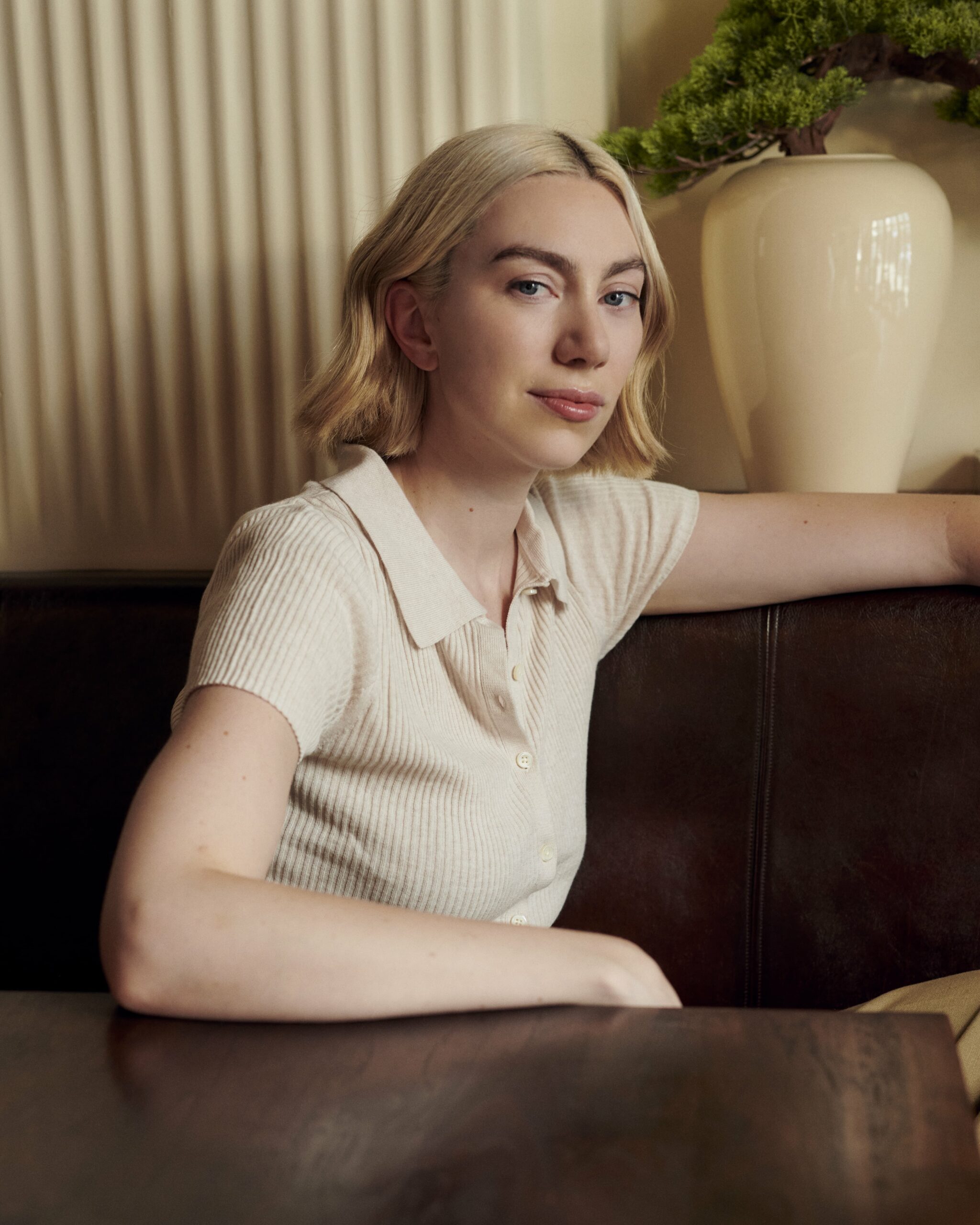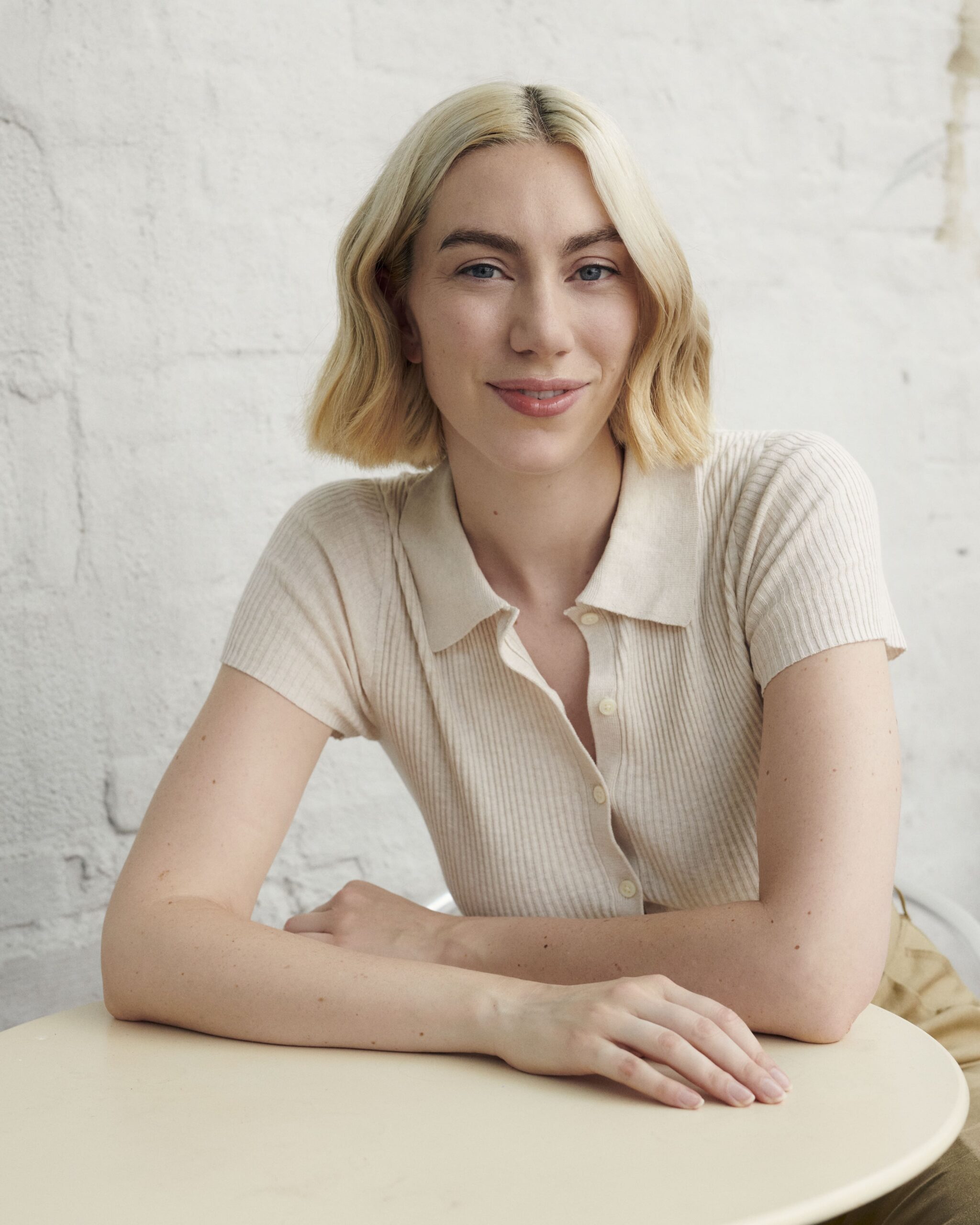 In Paramount+ series "Star Trek: Picard", featuring the retired Starfleet Admiral Jean-Luc Picard, you play the protagonist's mother, Yvette Picard. The show is particularly interesting in its storyline, with each season exploring different aspects of Picard. What was it like to dive into the Star Trek universe? Are you a fan of the saga? And how did you prepare for this role?
It was an amazing thing to join that franchise, but definitely daunting. I was familiar with "Star Trek", of course, but I'd never really engaged with it, which I think helped keep me from being overwhelmed. If I'd grown up knowing and loving those characters my whole life, I might have felt inadequate, like an imposter.
My sister is a Trekkie and I'd watched the original movies with her when I was a kid; she was a fantastic resource as I prepared– she explained the world to me, though I was very careful not to ask any questions that might spoil the show for her. Really the majority of my preparation was working with my accent coach Keri Safran and listening to Patrick Stewart speak– he has such a distinct voice, and I wanted to sound like him.
When you perform a character, are you usually more rational or emotional?
I feel more emotional when I perform, but I like to be rational as I prepare.
What was your latest binge-watch?
Richard Linklater's "Before" trilogy and season two of "Only Murders in the Building".
What's your must-have on set?
Peanut M&Ms. I can't have caffeine, so I need little sugar highs to sustain me.
An epic fail on set?
I've blocked them out. They've absolutely happened but I wouldn't be able to go to work every day if I remembered every time I'd screwed up.
You're an advocate for several social causes including gender and racial equity, voting access, and climate change. What goals do you hope to achieve and what changes would you like to see in the world more than anything?
Feels absurd to even have to say, but I'd like to see an end to our current moment of nouveau-fascism. I would like the US to remain a democracy; I'd like even more for it to become a socialist democracy, where everybody has access to healthcare and housing and a universal basic income. I'd like abortion and weed to be legal and I'd like guns to be banned. There's more but that's a start.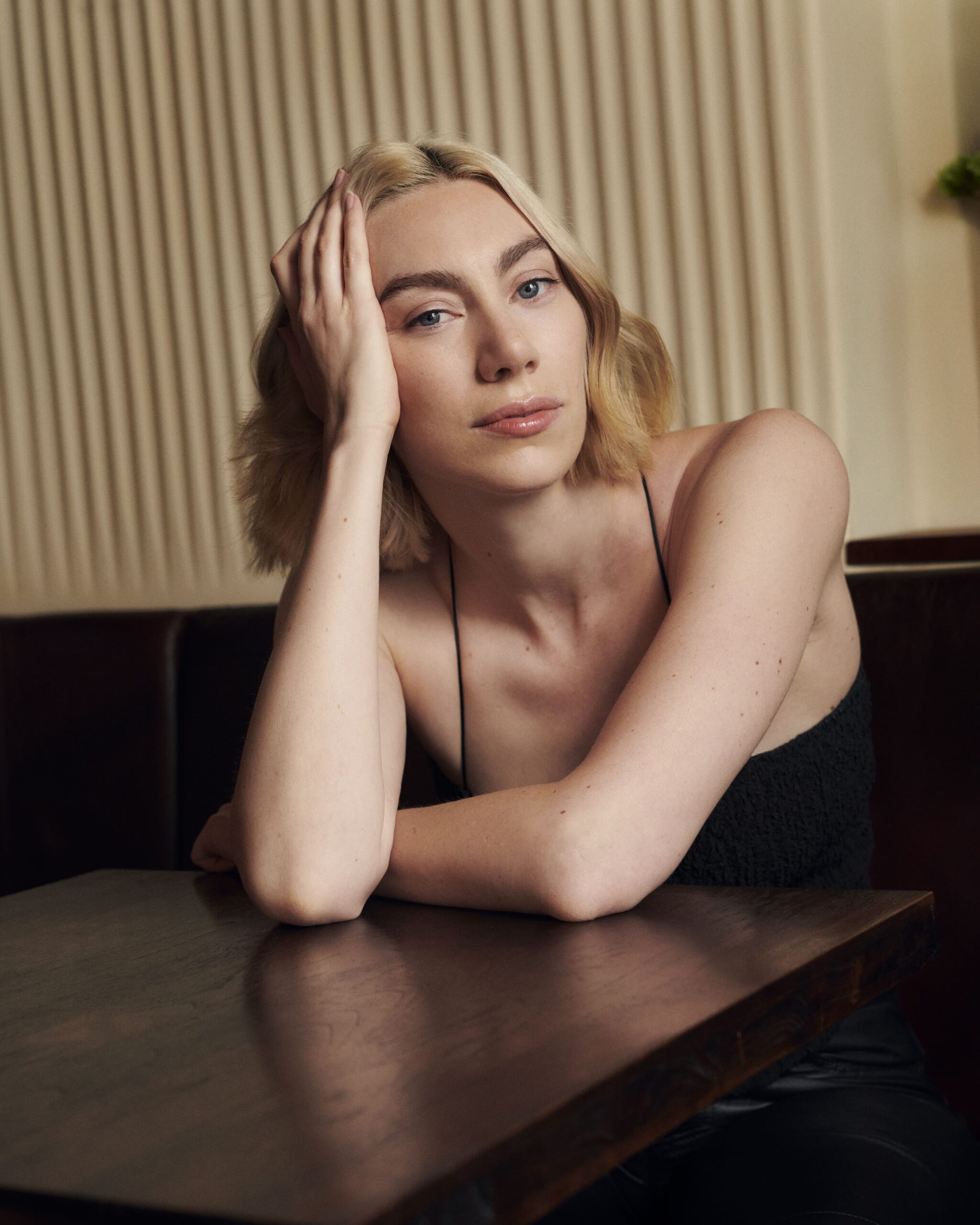 "I would like the US to remain a democracy; I'd like even more for it to become a socialist democracy…"
Cooking is another passion of yours, you like to recreate the typical dishes from the foreign countries you visit: what were the best and the worst recipe you've recreated so far?
I think my most successful recreation is salmorejo, which is actually pretty simple – basically, you blend tomatoes, garlic, olive oil, and stale bread to make a wonderful creamy cold soup. Heaven on a hot summer day. My most disastrous cooking foray was attempting to make sourdough naan – I managed to utterly incinerate the outside but the inside was still raw, and there was so much smoke that the fire department showed up at the house. In the pouring rain. Not my finest hour.
 Your Instagram nickname is "wise_dumb": where does it come from? Do you recognize a combination of opposite feelings in your soul?
One stupid detail is that in my mind I pronounce it "wisdom." I chose it initially because of my last name, obviously, but also because it felt appropriately inane for social media – this was before Twitter became the terrifying political juggernaut it is now.
What makes you laugh the most?
I have a video on my phone of my boyfriend with this filter that makes him look like Sid, the sloth from that movie "Ice Age". It makes me cry laughing every time I watch it.
What was your most remarkable act of rebellion?
I'm afraid I'm not a particularly rebellious person; I don't think I've done it yet. The first thing that comes to mind is that I buzzed all my hair off in college.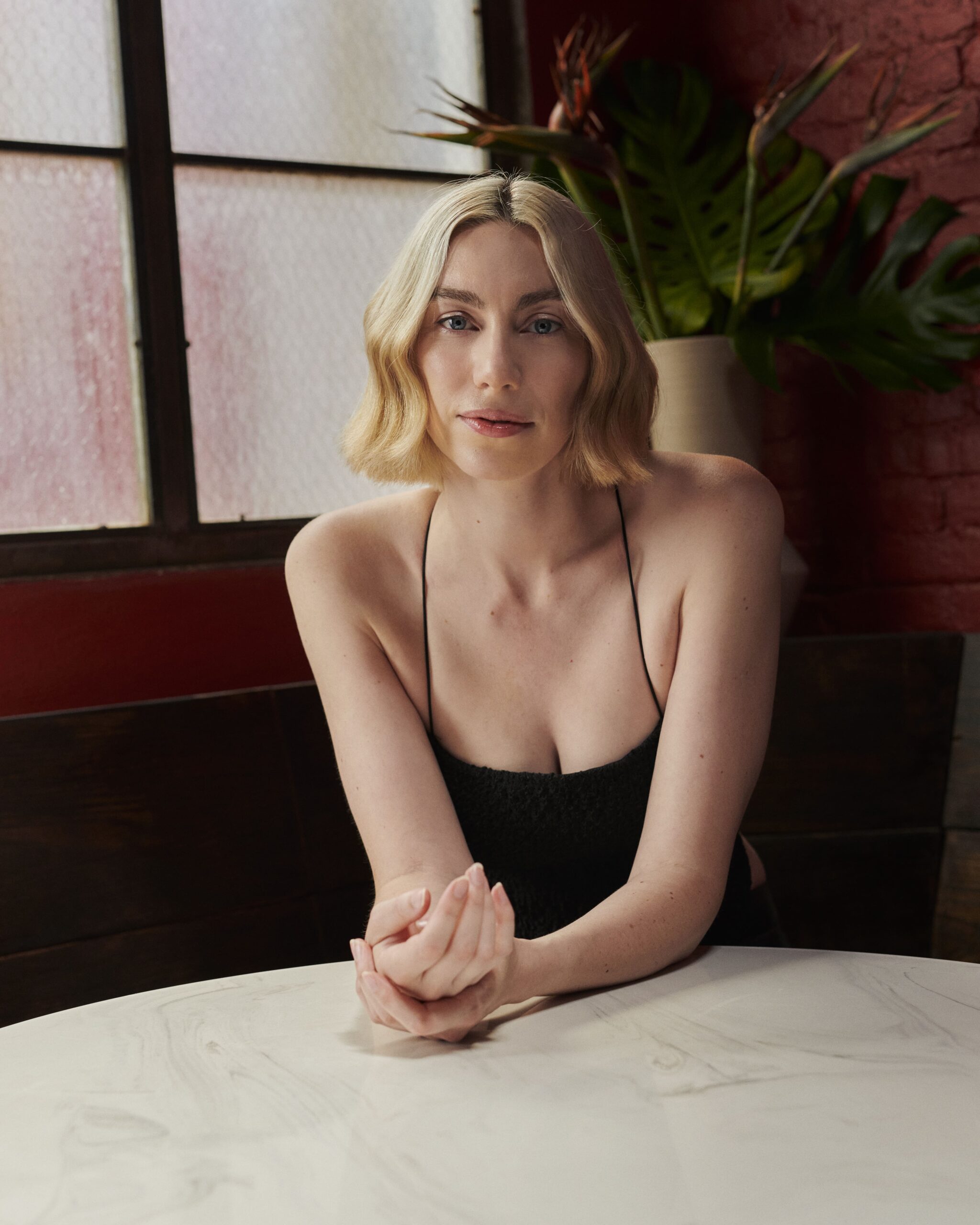 What's your biggest fear?
Being boring.
What does it mean to you to feel comfortable in your own skin?
It means everything. It means being able to share my opinion – with words, or with my appearance or my behavior – to anybody and not worry about how I'll be perceived. It means singing a new song at karaoke and not getting bummed out when I don't do a great job.
What's your happy place?
In the kitchen with Colin, with Tater Tot underfoot, cooking for people we love.