A car. A journey. Maybe defined, maybe improvised, or both, at times.
And the essential: anyhow, no matter what our destination or the reason why we left is, the essential is always one and only. The essential is always and only ourselves and what makes us feel good, safe.
In a journey that gives her the chance to live her life, free and light-hearted, Lorena Cesarini told us about her love for cinema, ever since she was a child, for which she gave up everything and which she later expressed through productions like "Suburra: Blood on Rome" and "È per il tuo bene," and she told us about the importance of the script and the act of daring, without ever feeling inadequate. With the desire to get emotional and be surprised again, almost as if it were an adventure to be written and lived.
In this discovery and rediscovery of oneself, every detail makes the difference, telling something more: just like the jewels of the new Pandora Signature collection, which customize every look and memory of Lorena with a sophisticated and, above all, iconic touch.
Get yourselves comfortable on the back seat, let the sunshine warm your face, and think of nothing other than enjoying this journey through our August Cover Story with Lorena Cesarini
What's your first cinema memory?
Wanting to be a part of it!
That's my first memory!
Ever since I was a kid, I've been fascinated by the world of cinema and, as I'm not a "daughter of an artist," I thought it could never happen unless someone noticed and stopped me in the streets, and so it was.
What is it that usually catches your attention in a script, when you decide to accept a project? Is there something you look for, or do you like to let the unexpected surprise you?
The first thing I consider is the script and how it's written. What matters is that it's intimate and true and not written with the F4 key, to quote the Italian TV show "Boris." Besides the dialogues, the action blocks are important, too, because they encompass the imagery of the screenwriter and director.
I like to be surprised, but when I study a script, I search for the details and the unwritten, too, everything has to be clear in my mind.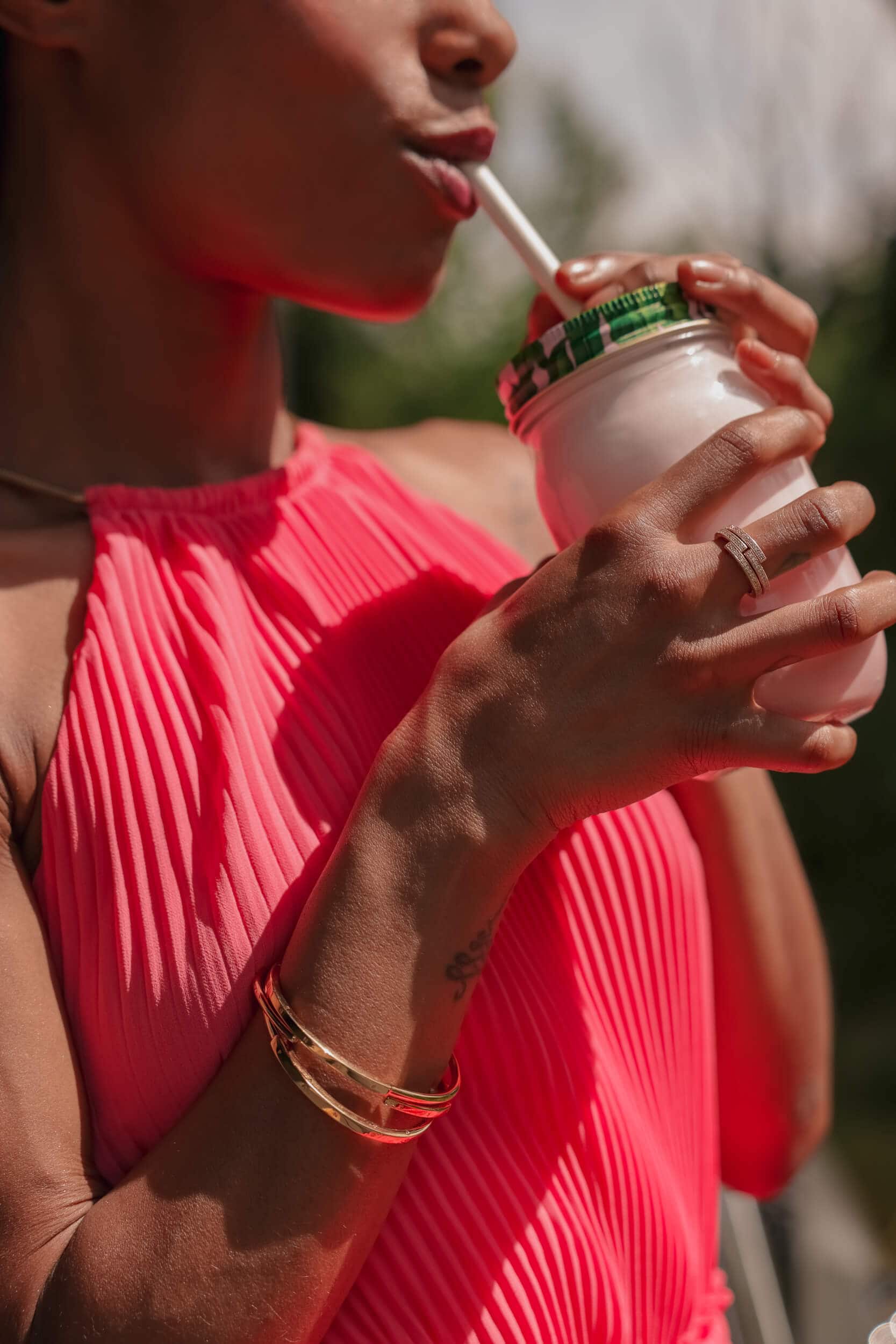 "

What matters is that it's intimate and true and not written with the F4 key, to quote the Italian TV show 'Boris.'

"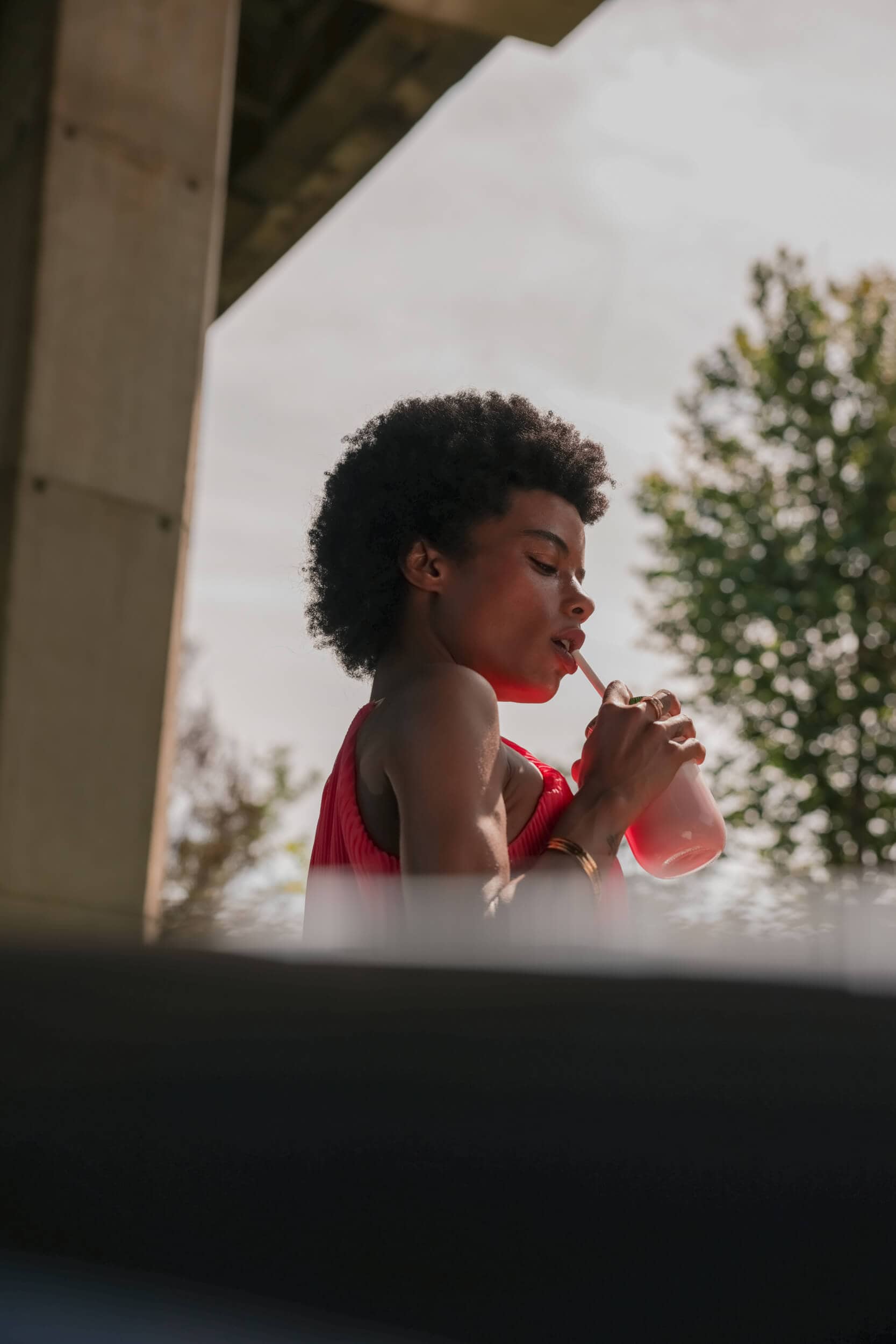 How has your approach to a character changed over the years?
In the beginning, I was unaware of many techniques, so I just improvised. Now, instead, there's a study of the character that goes beyond what's written in the script and what we'll see on the screen in post-production. It's a work of empathy on a higher level: the character is a person, a real one, with a past and thoughts, and I try and imagine that past and understand how the character has made it up there, why they made the choices they made, and how they've become what we see and what made them say those precise lines.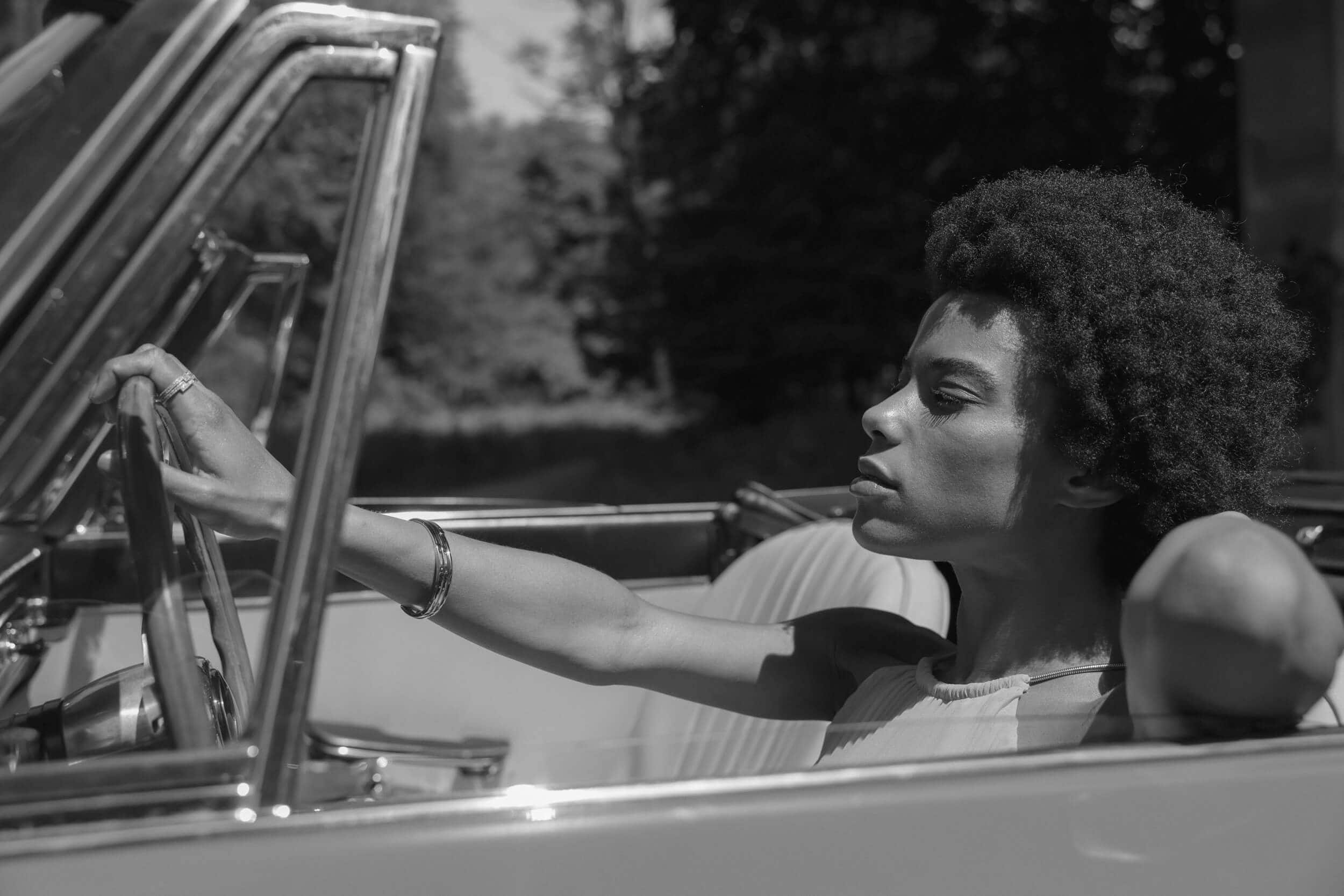 "
It's a work of empathy
…"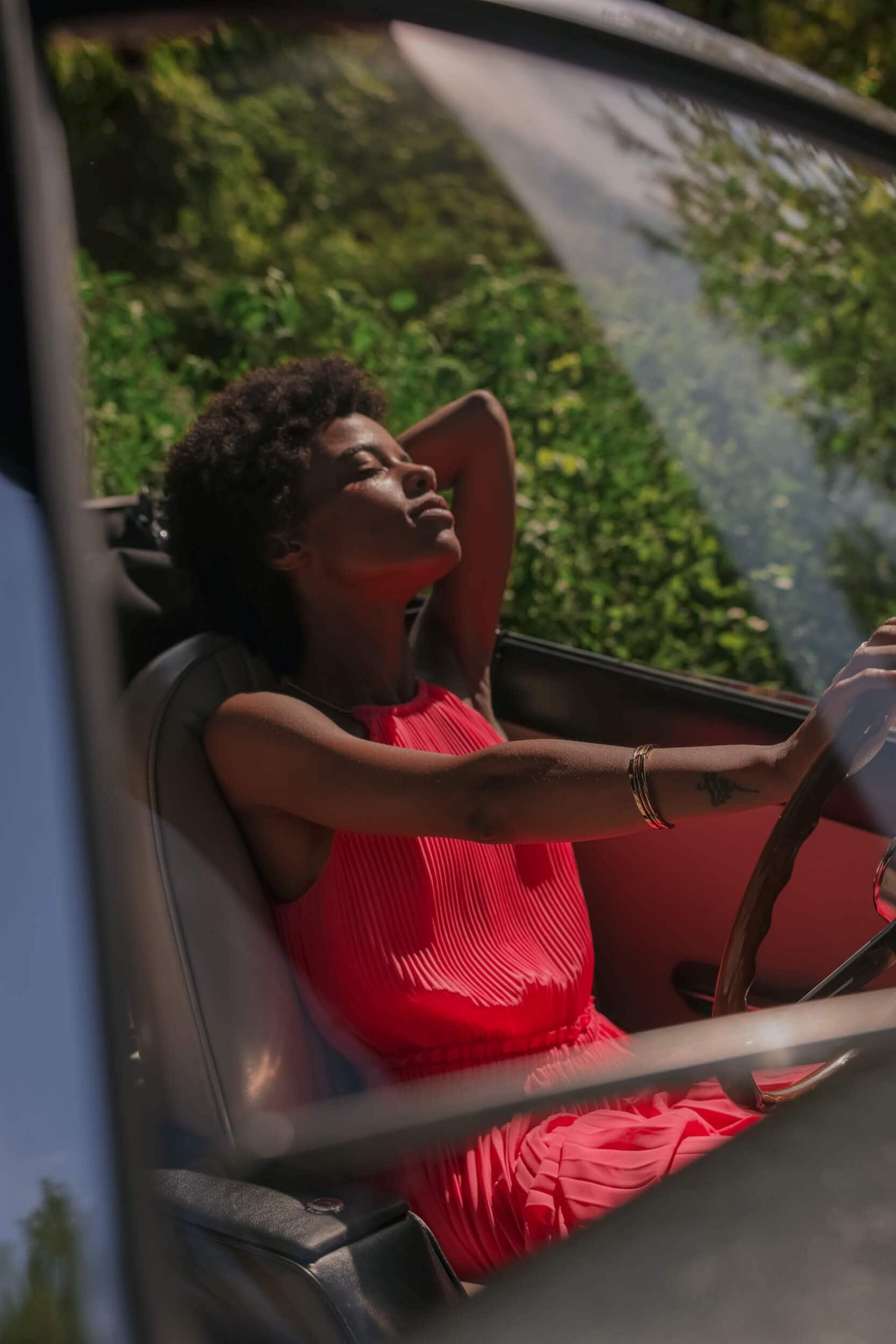 Which one of the roles you've played so far has been the most challenging? 
Isabelle from "Suburra: Blood on Rome," for sure. She's a character who has to tackles very difficult scenes.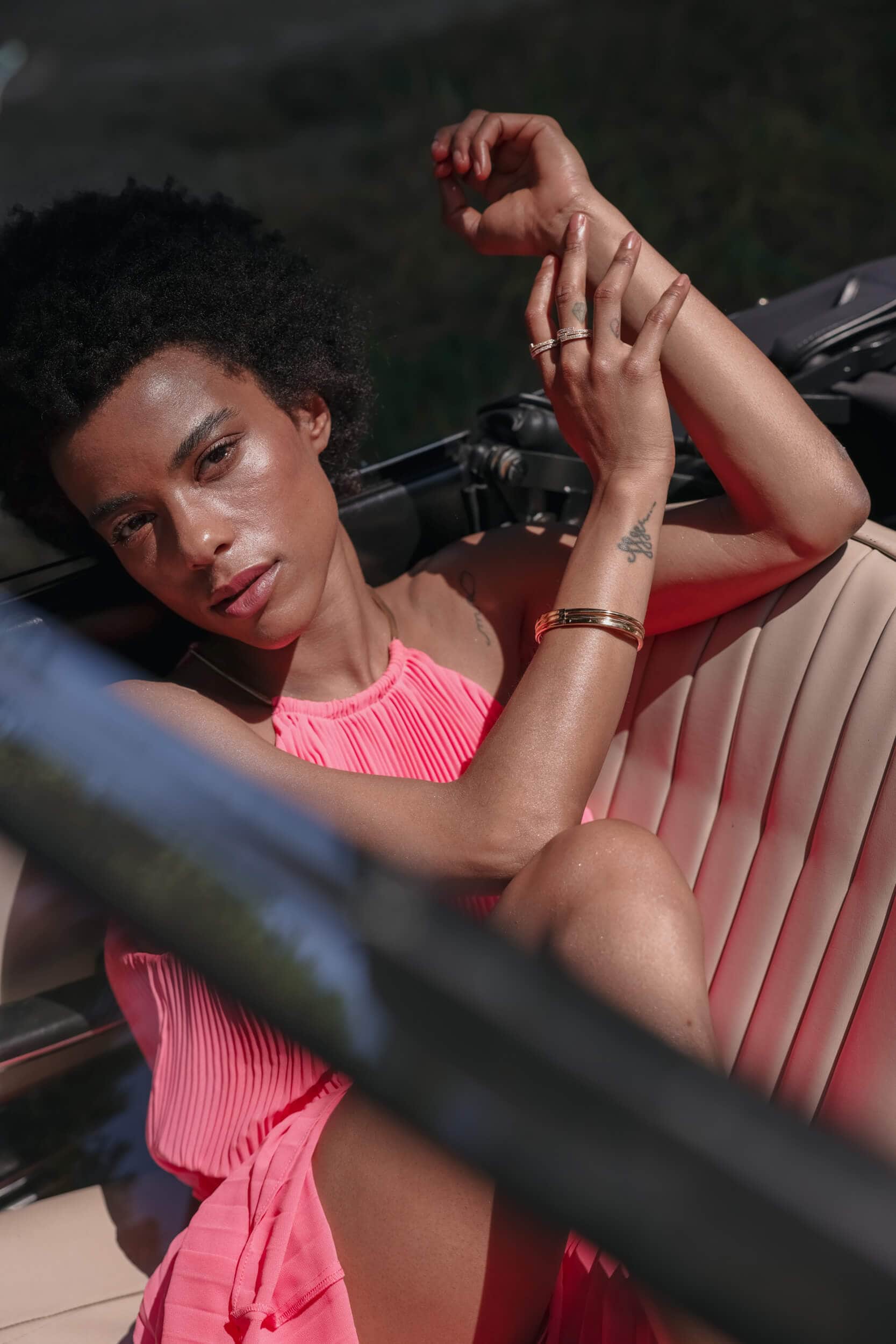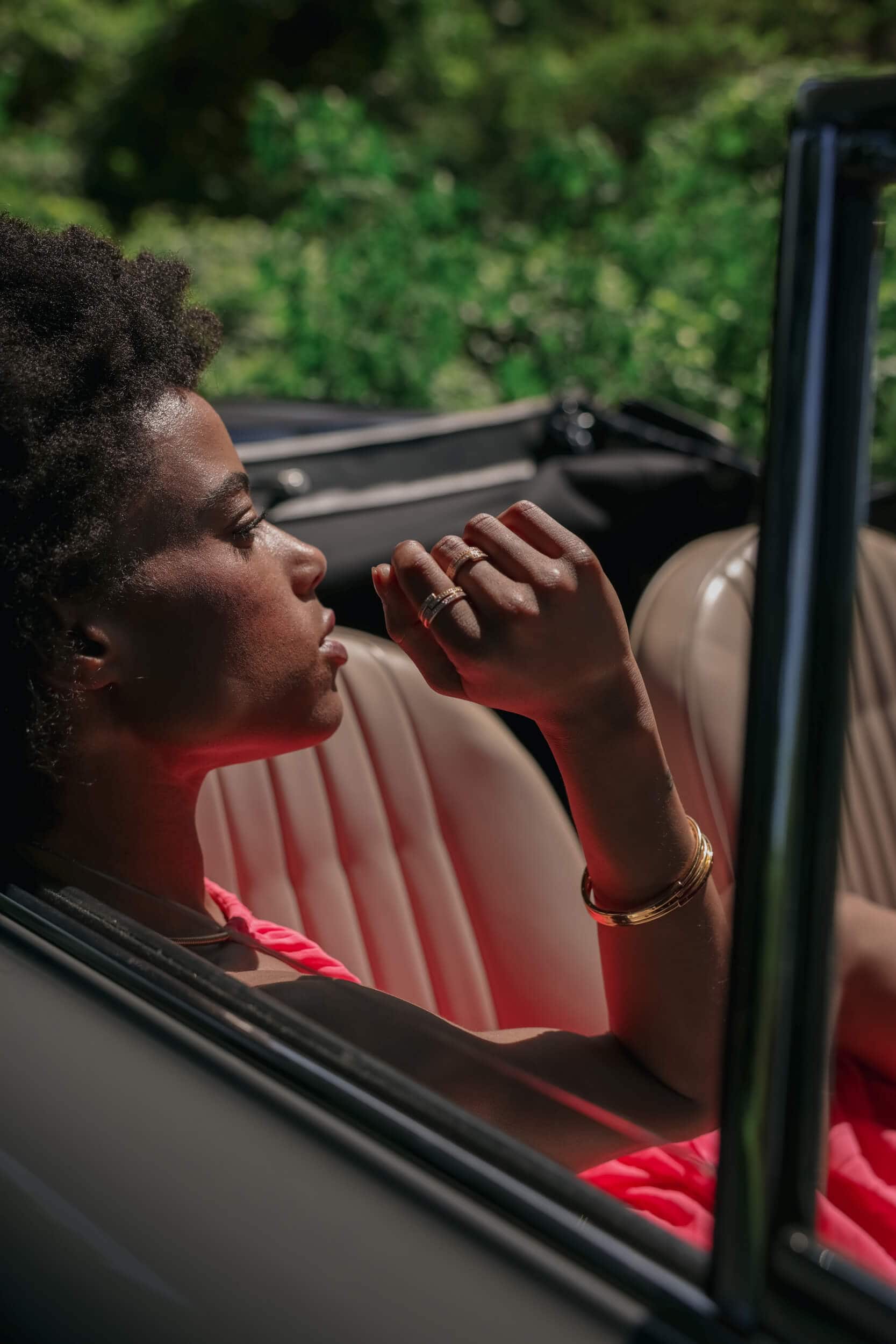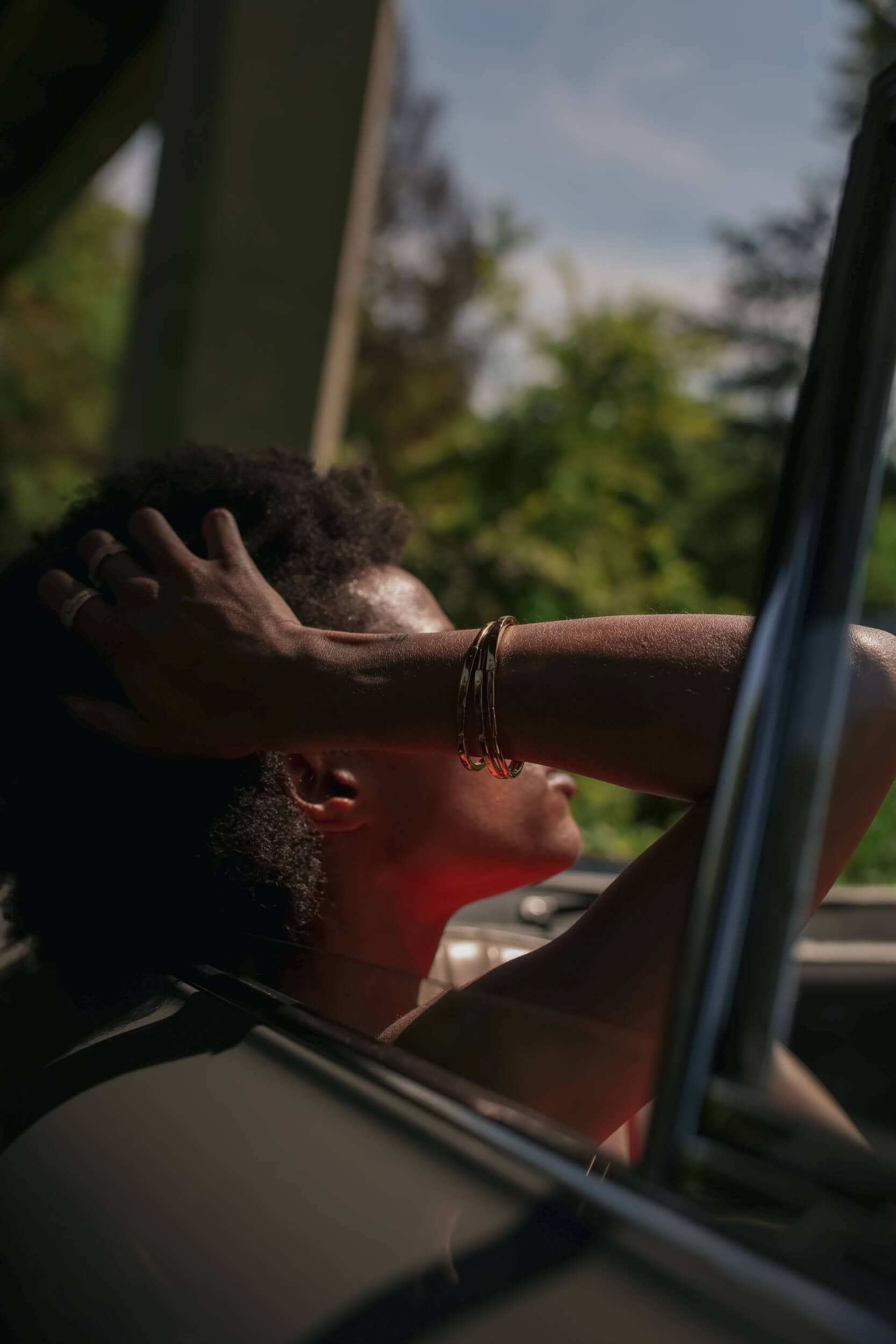 "

Suburra: Blood on Rome

" and "È per il tuo bene." On one hand, the small screen, on the other hand, cinema: how big is the influence of the final use of a product on the way you approach a role?
It makes no difference, there's no influence at all, my approach doesn't change. Same effort, same devotion. I give all of myself to the character, it doesn't matter if it is an international project or a short film that only a few industry specialists will see. It's a quite unique occasion to live someone else's life in full, and I don't let the destination influence me. I always try and do my best.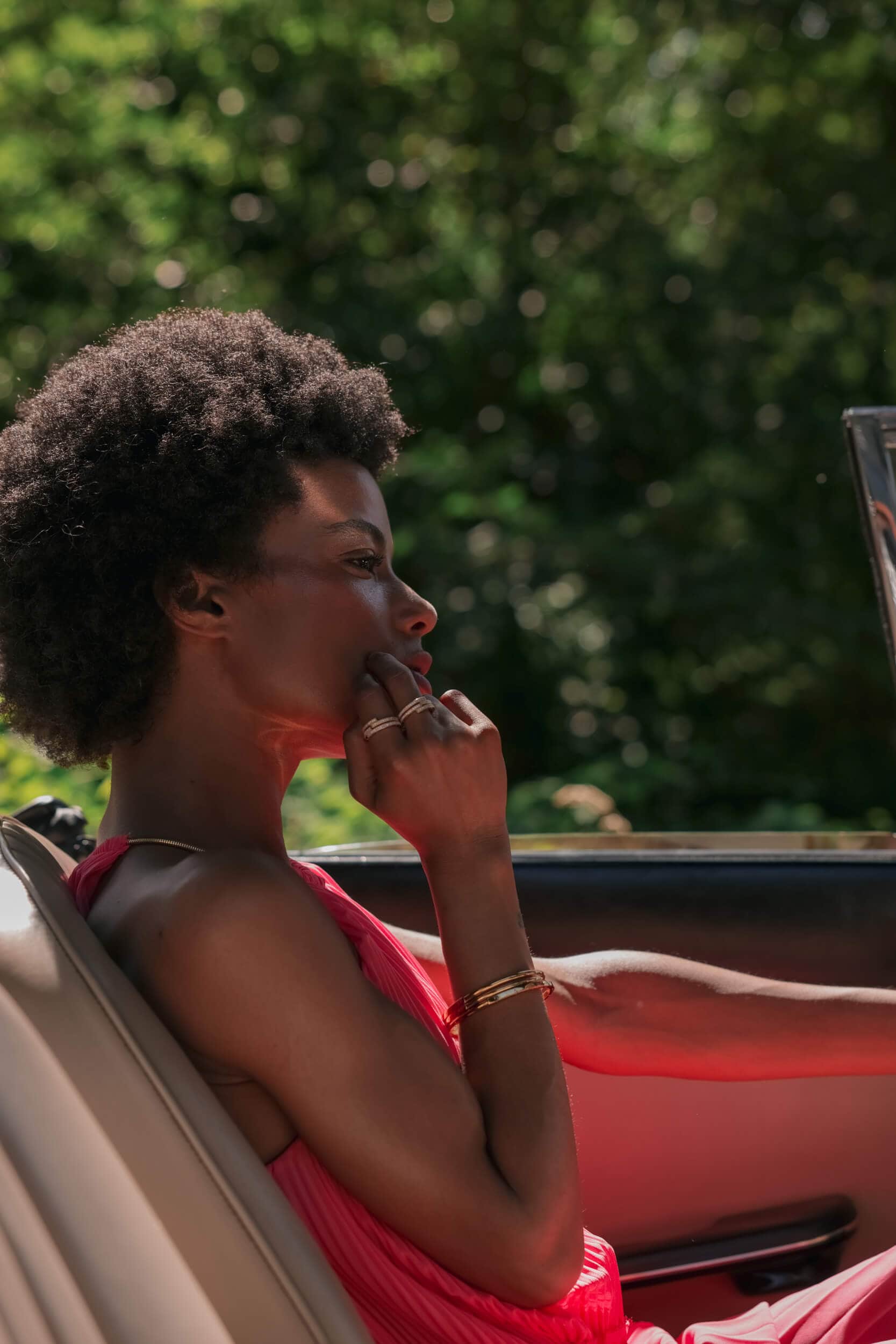 Isabelle and Alexia: describe them using only one word.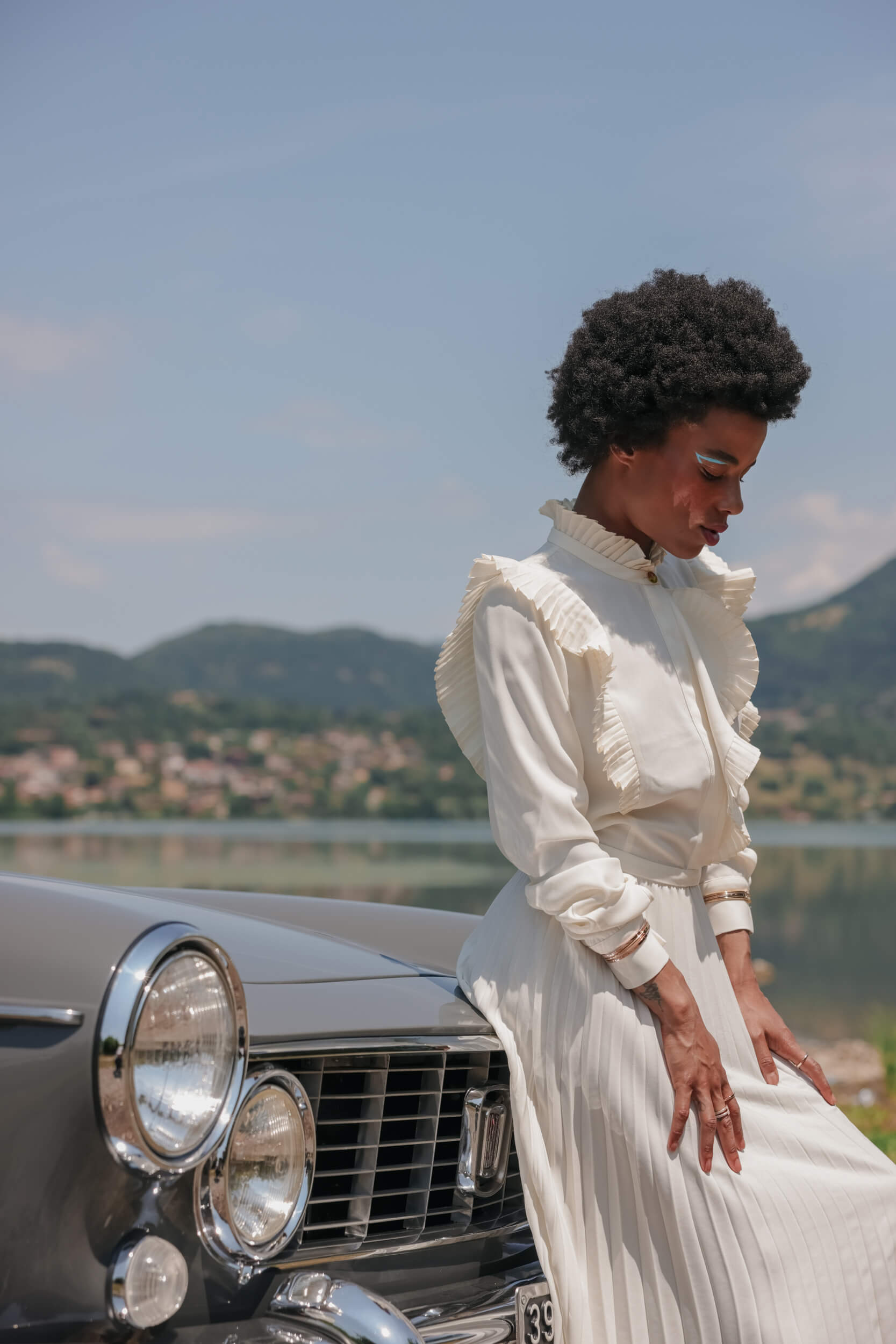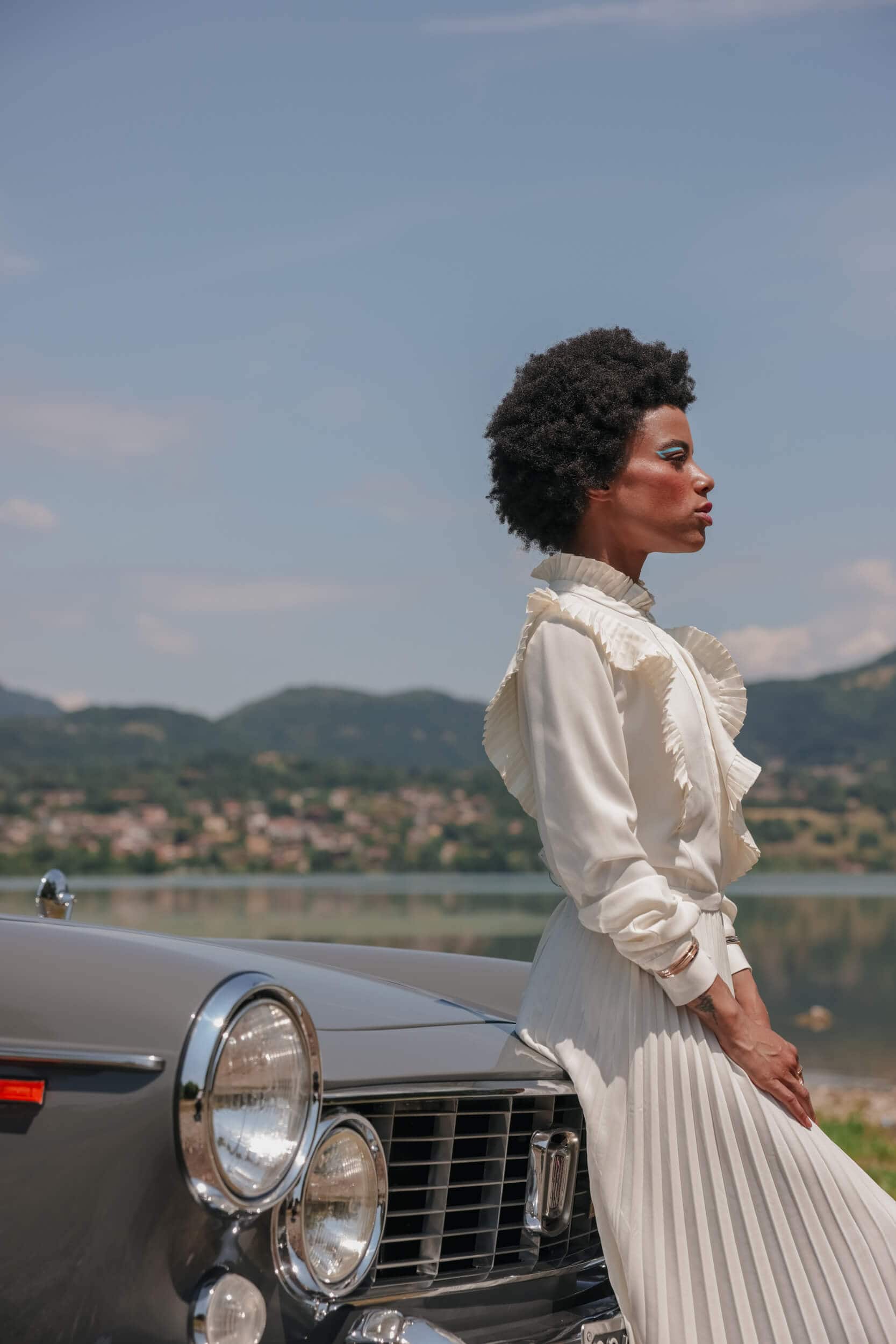 Fashion is a way of expressing ourselves and parts of ourselves that are maybe different, less known: what does personal style mean to you?
Personal style is something essentially tied to a person. Even those who say they're not interested in fashion are actually, unconsciously, already making a style choice. Whether you like it or not, our personality emerges from what we choose to wear, whether it is a desire to show off or hide ourselves, get all dressed up, or all shabby. They're choices; and, consequently, our personality and what we want to show and demonstrate, often come from what we choose to wear. 
How do you live jewels in your everyday life? and how do you express your personality through those you wear?
Jewelry is a new entry in my life. I've always loved rings, but I've never been a fan of necklaces and bracelets. I understood the beauty of jewels growing up. Before, I didn't even love gold! Not realizing that, on the other hand, it looks great on my skin! In everyday life, I wear jewels to which I feel a strong emotional bond, which I consider as a part of me as if they weren't simple accessories, but an expression of my being and the stories they carry with them.
With jewels, I like to play and express not only femininity and romanticism but above all confidence and boldness.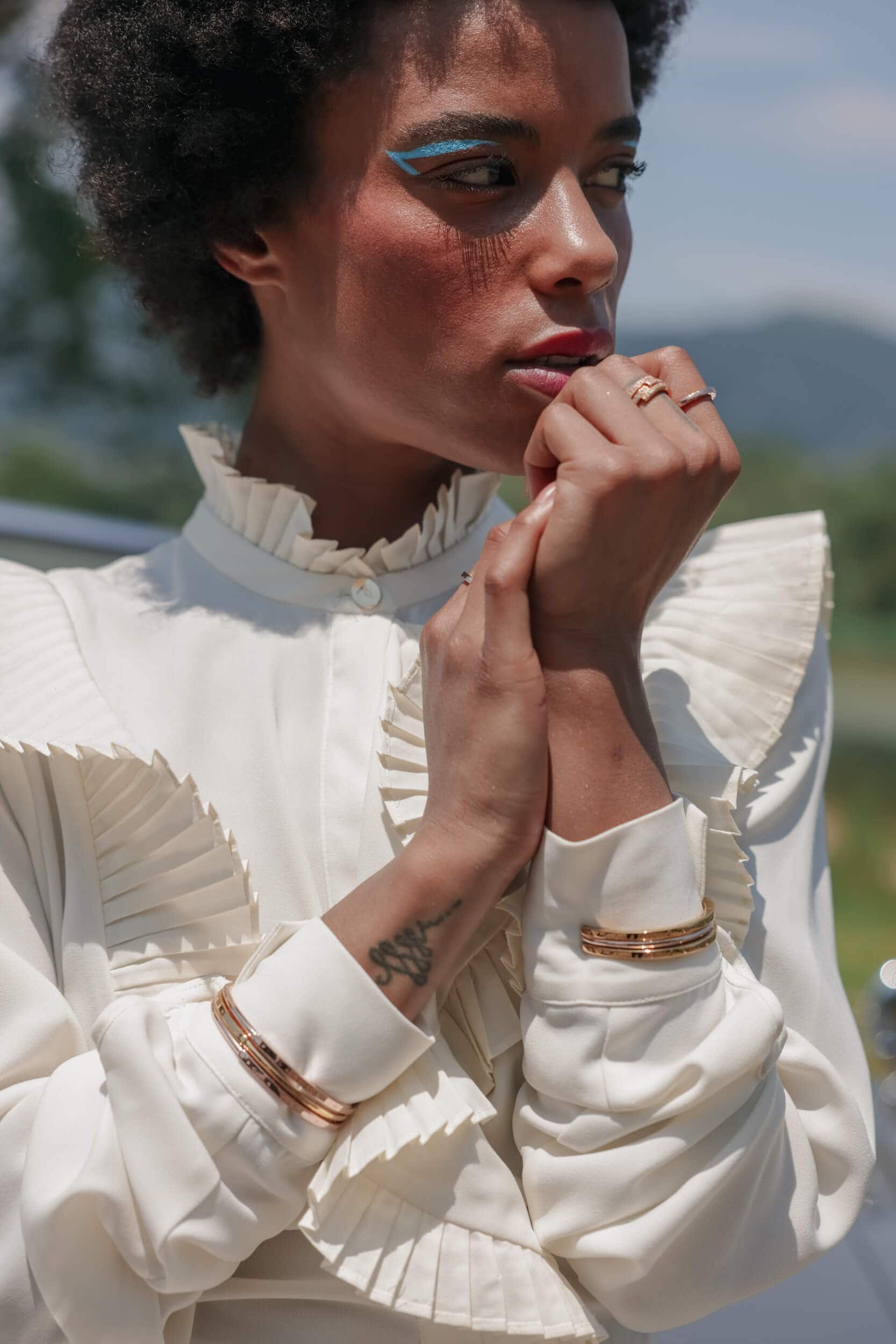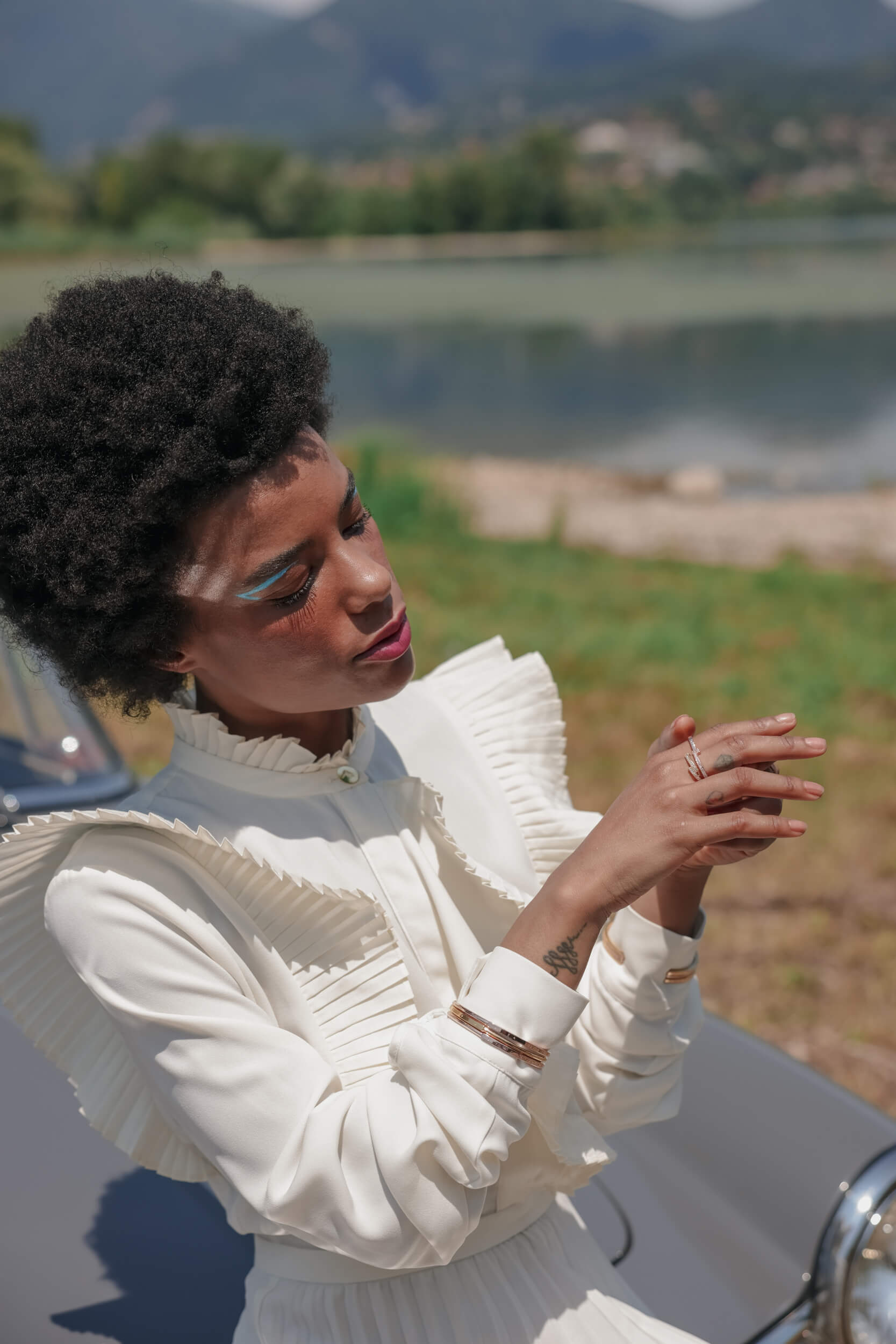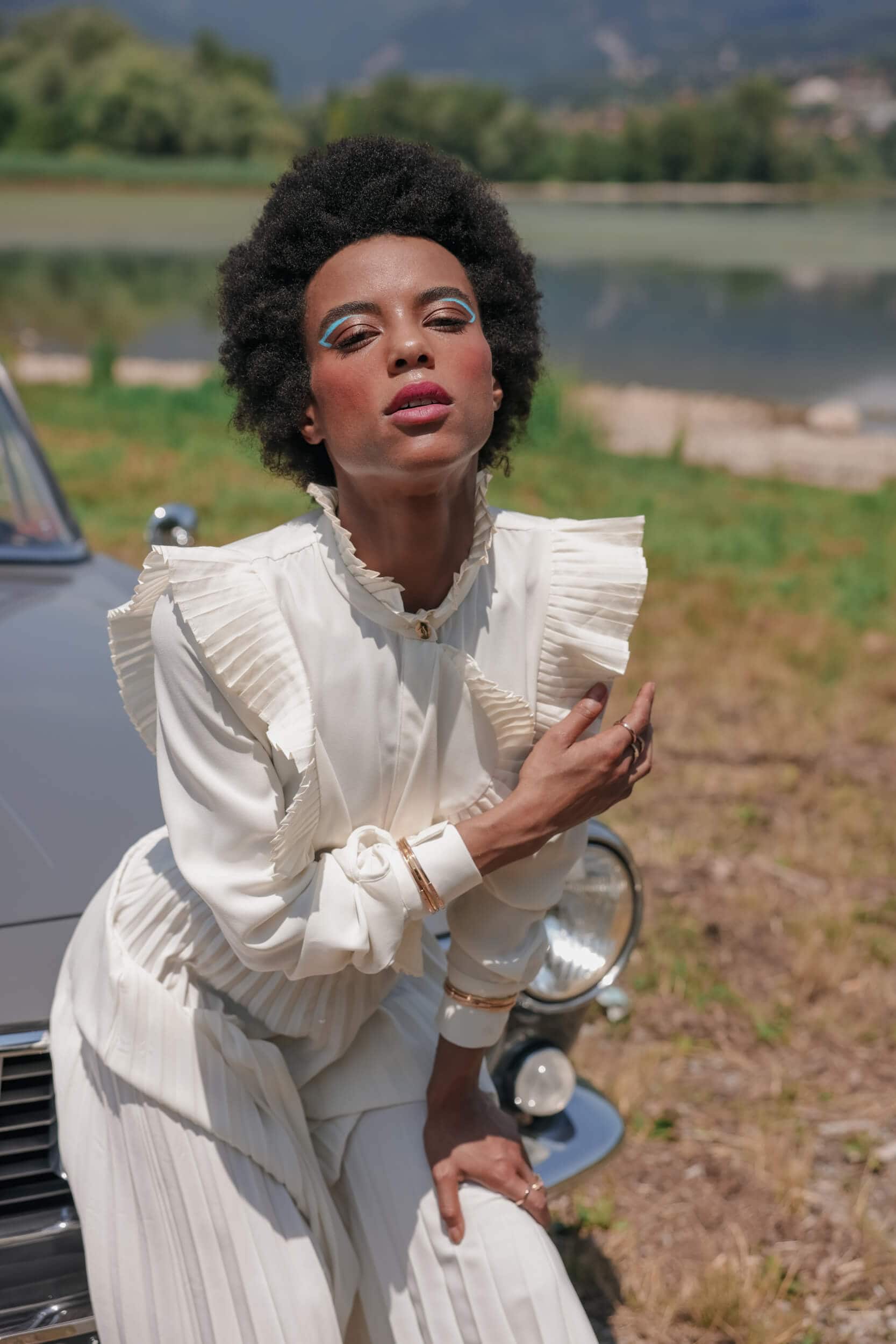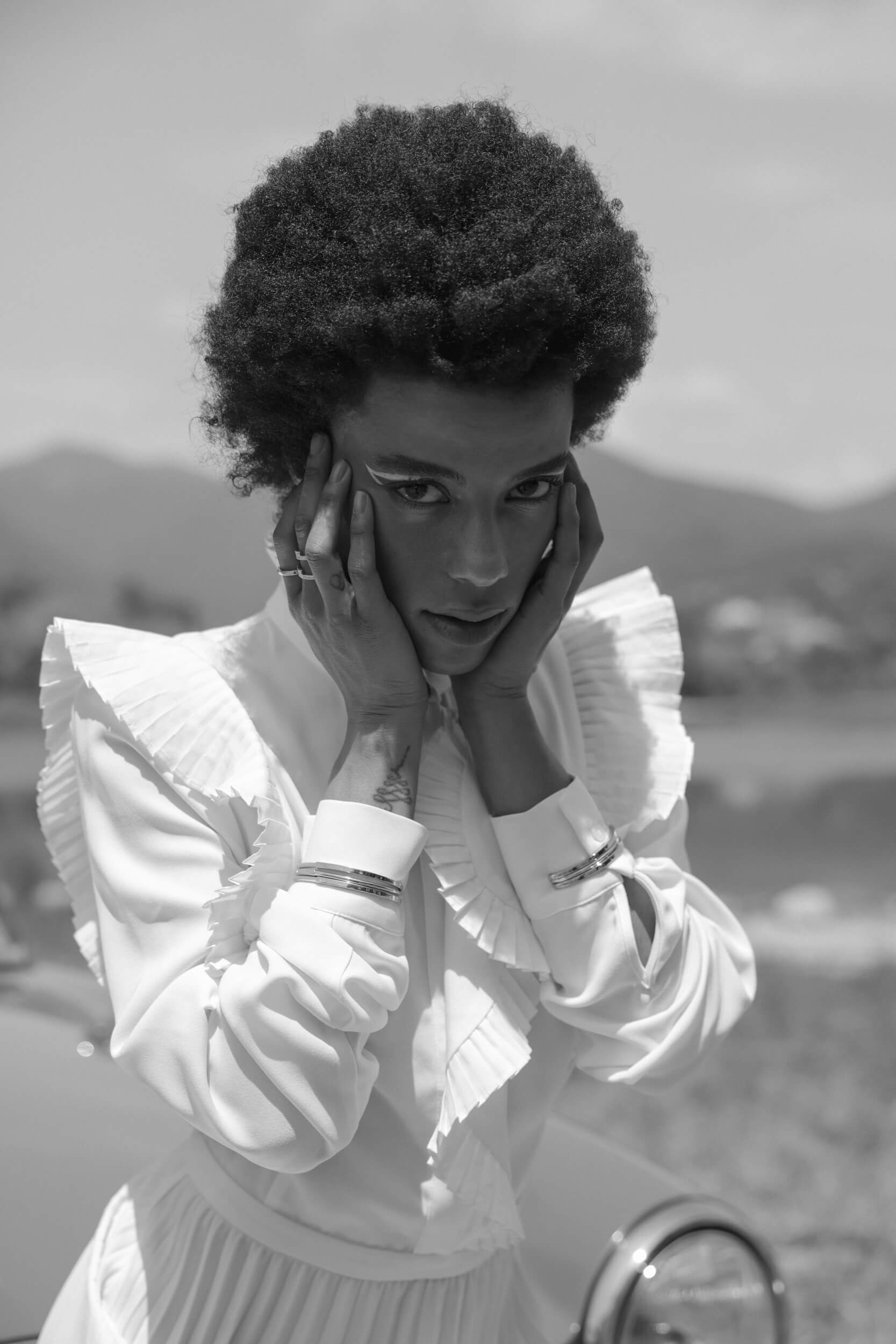 "
With jewels, I like to play and express not only femininity and romanticism but above all confidence and boldness.
"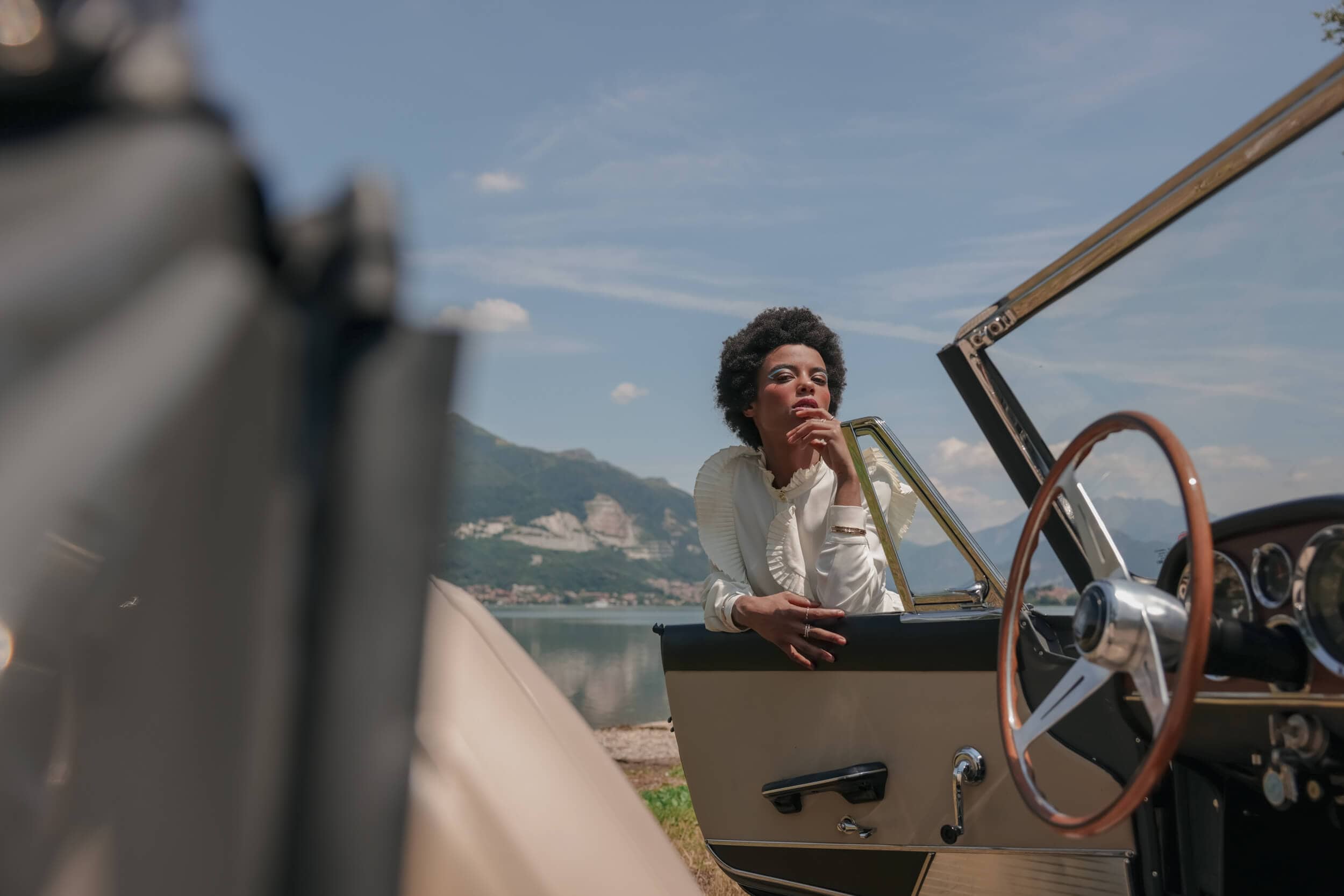 What does "feeling comfortable in your own skin"?
It means to feel good with myself and never feel inadequate, out of place, or not good enough. If I'm here, that's because I deserved it, I've earned it and that's as it should be. I trust myself, no paranoia, no anxiety.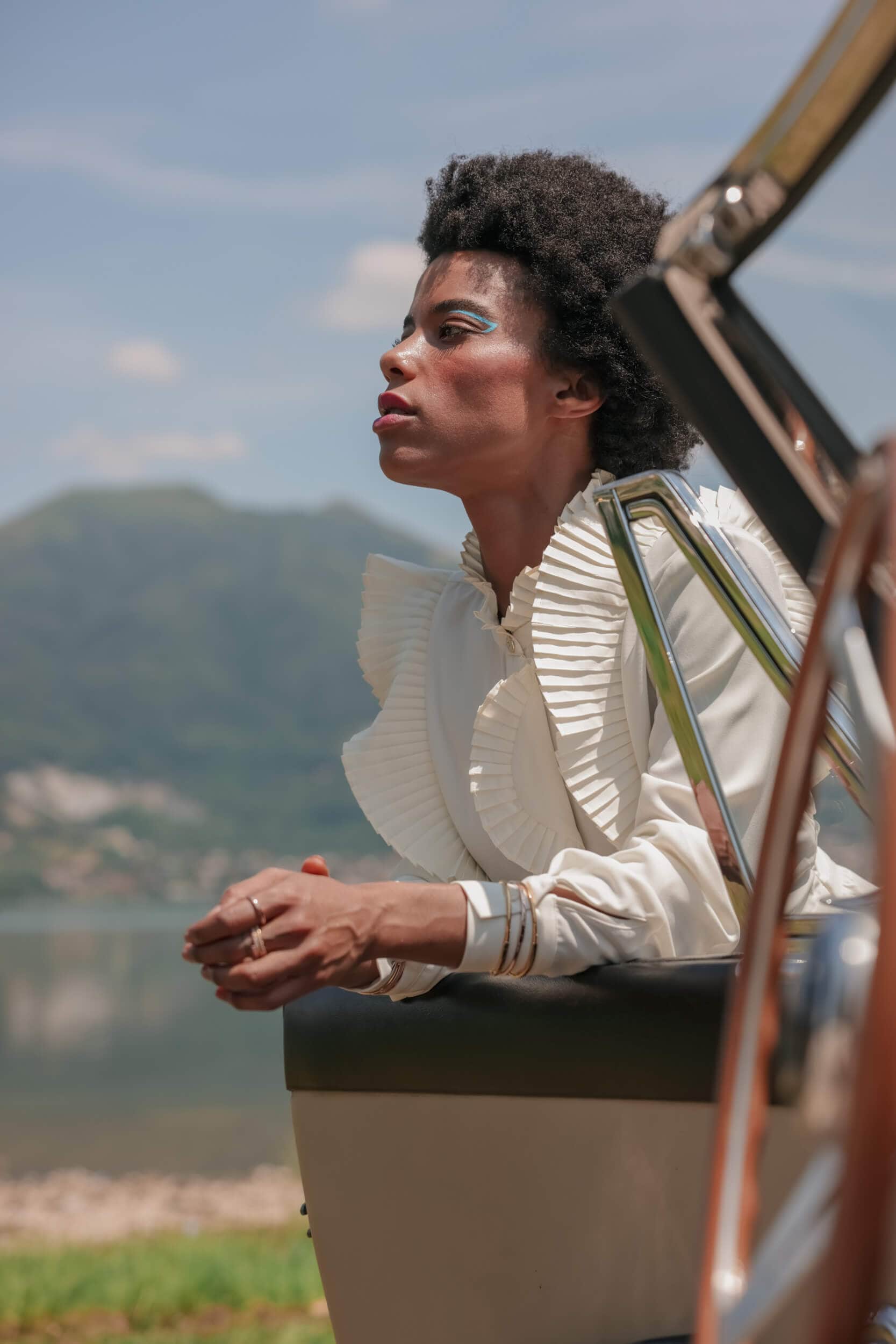 "
If I'm here, that's because I deserved it
…"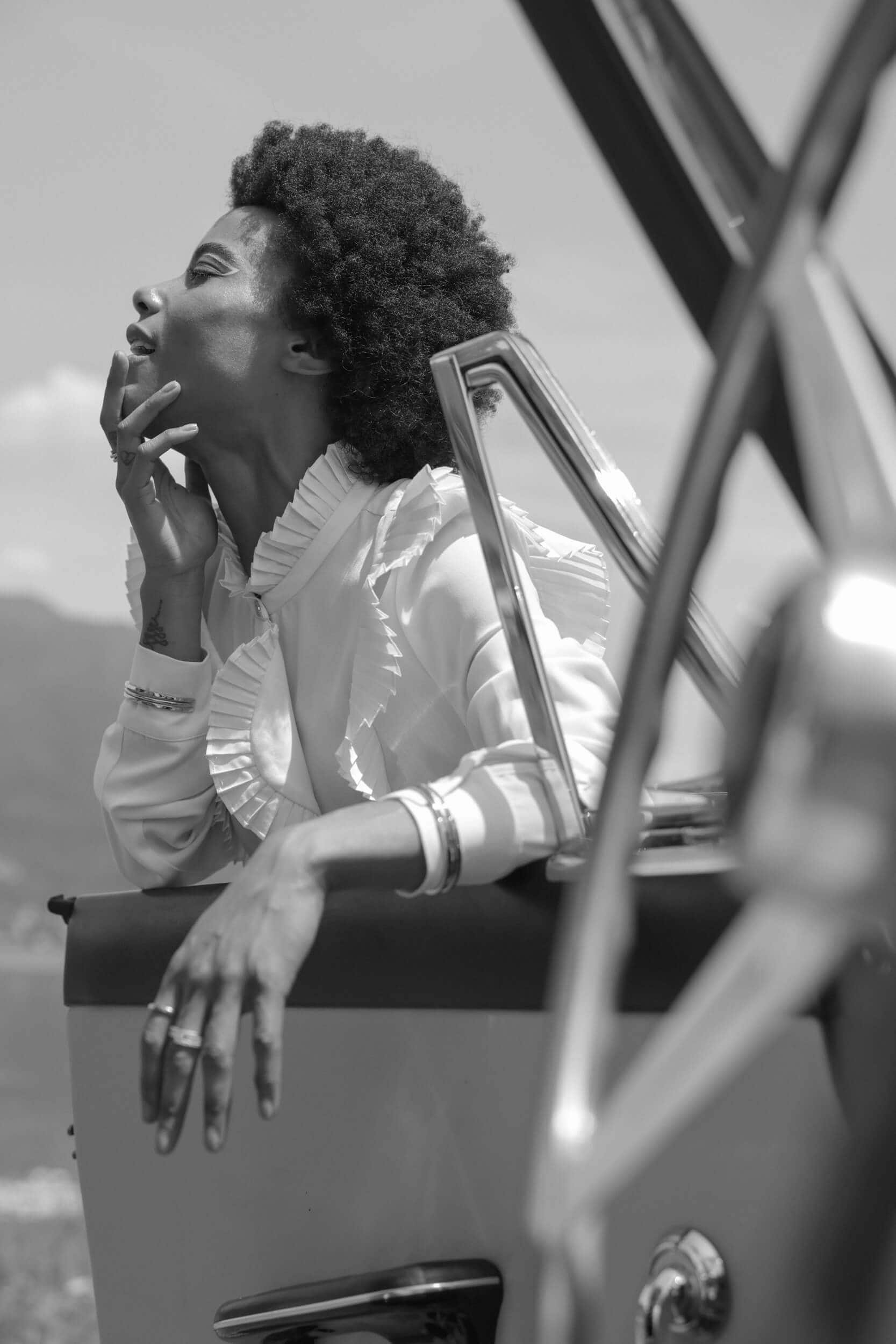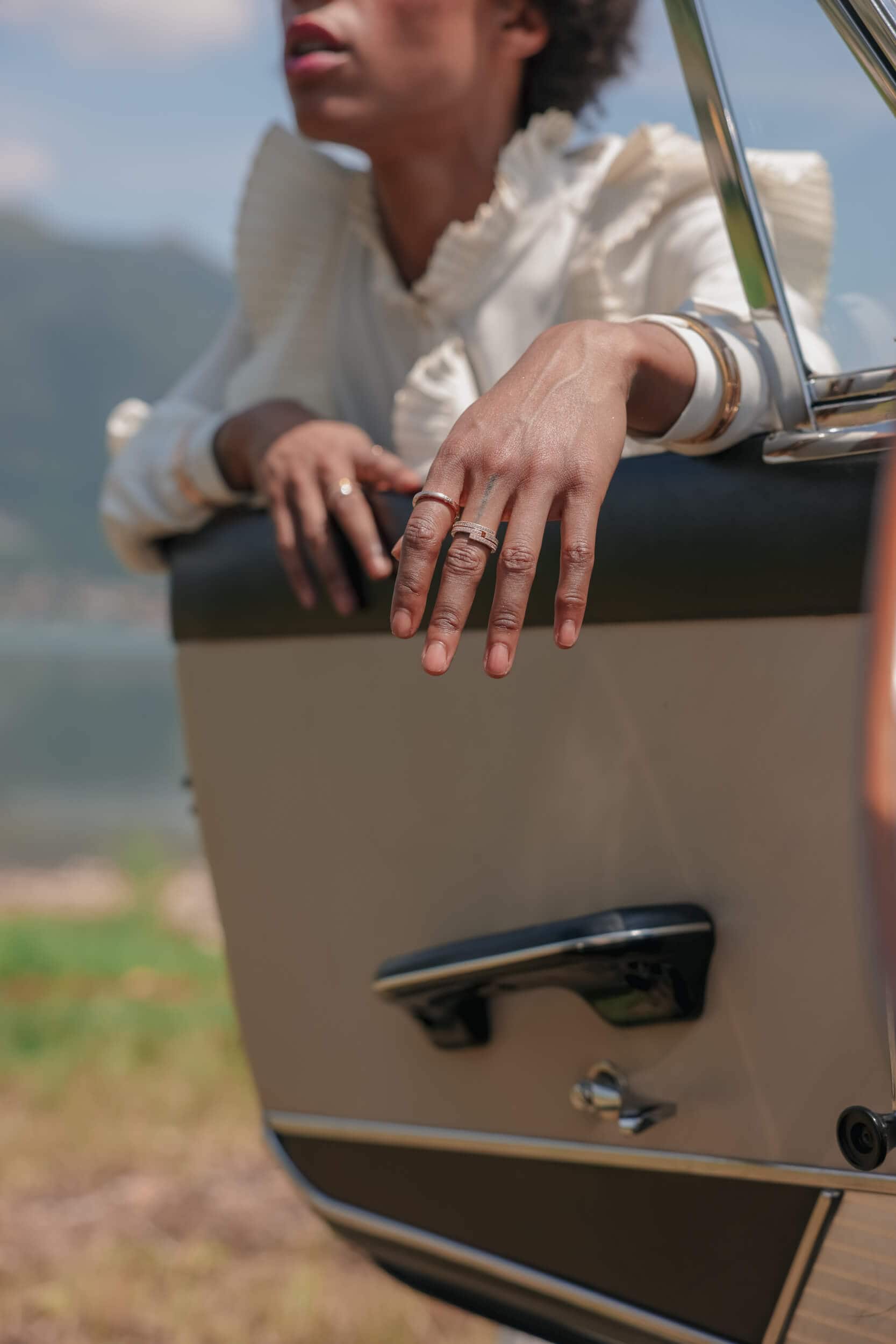 What are your thoughts on today's Italian cinema scene? Given its historical importance, too, what changes have you noticed in this world and its mechanisms? And what changes are still to be made, in your opinion?
I think we've once again found the courage to dare, to tell difficult and uncomfortable stories, stories that can disturb and heal and hurt our hearts at the same time. In the past, we used to be the most important cinema industry in the world, everyone used to take inspiration from us, and they keep taking inspiration from Italian cinema even today. Later, perhaps, we've leaned a bit too much on this awareness, but since a couple of years ago, we've once again been cranking out some very high-level products. We're not scared anymore to display discomfort or have an Afro-American actor speak Italian fluently. I'd say this is progress.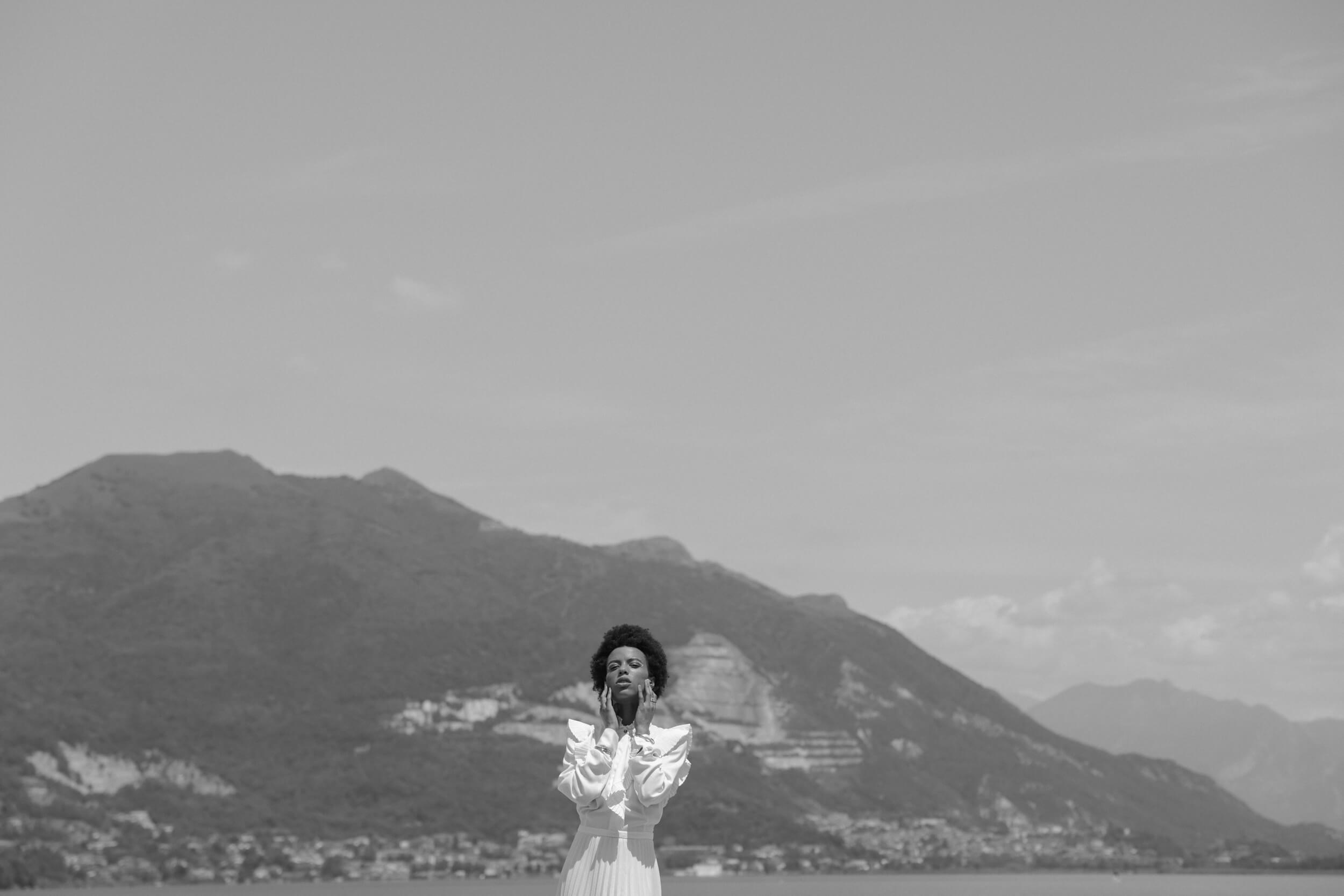 What's the latest thing you've found out about yourself?
Perhaps thanks to how much my boyfriend and I love each other, I've discovered my desire to build a family, give life to the love that we feel for each other.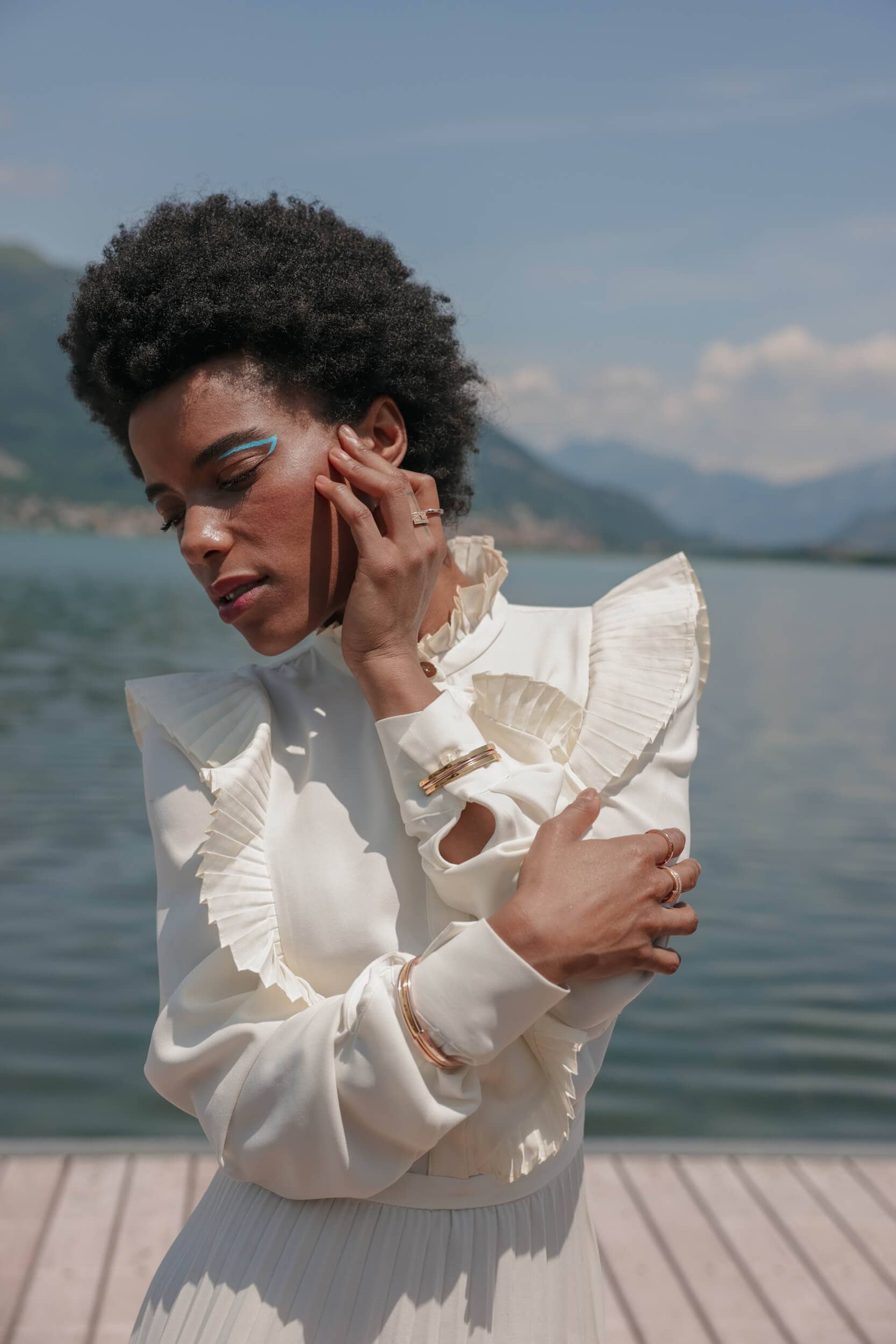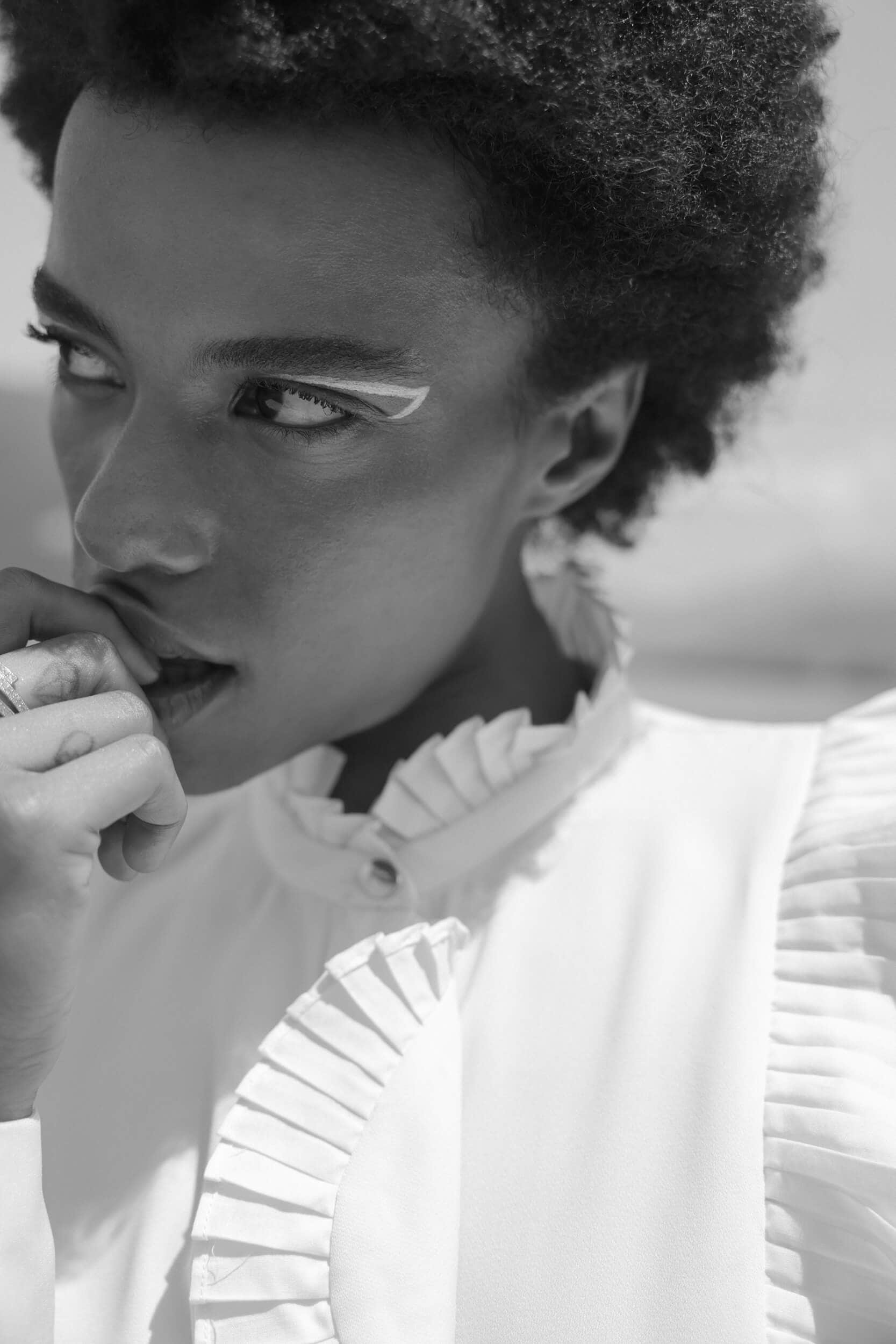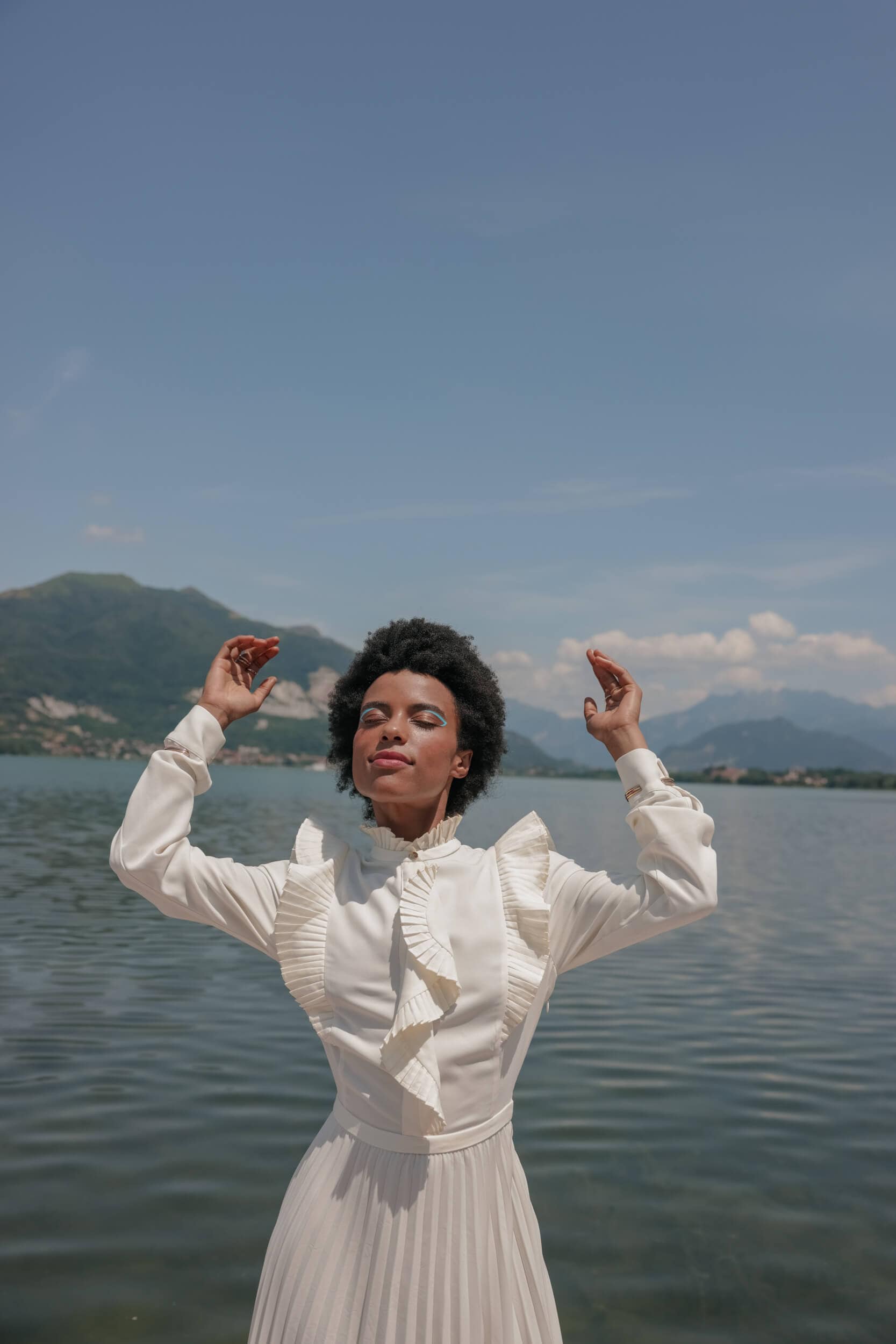 What's your happy place?
My mama's heart and… Ibiza 🙂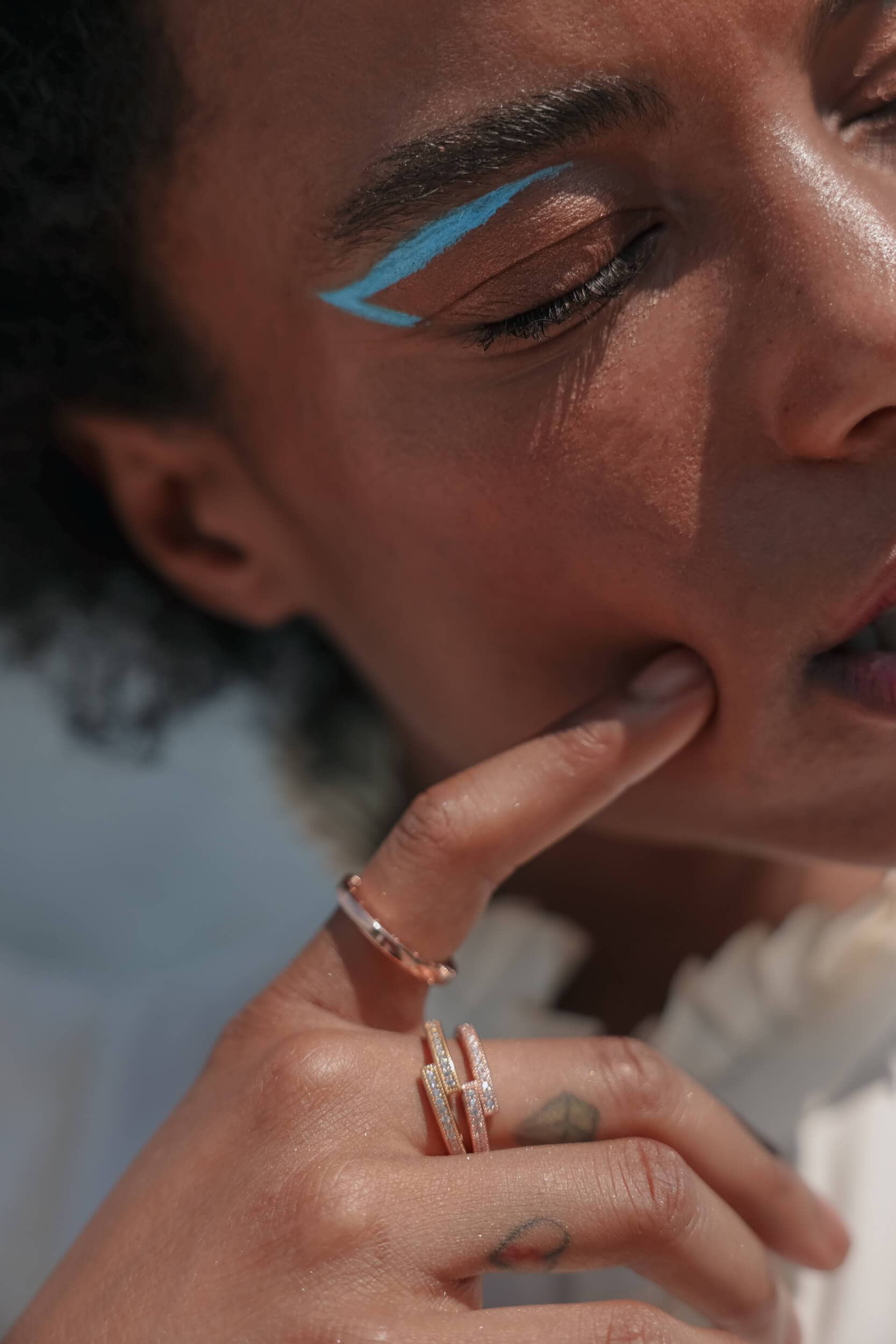 A character from a movie or TV series you'd want to be friends with?
Well, Jeffrey Lebowski aka The Dude, of course.
In which way can the big or small screen still surprise you?
It always surprises me and it will surprise me forever.
Just like the beauty of my city, Rome, keeps surprising me. When there's a great artist behind the camera, even the choice of a specific camera movement can arouse emotions. The directorial choices, when they come from a great sensitivity, can touch people's souls and arouse emotions. It makes me happy and proud to be part of a world that is able to give so much to those who decide to see a work not only through their eyes. Another thing that surprises me is the perception of the huge teamwork that's behind a cinematographic project. It's all about many talents getting together and cooperating, with dedication and effort, to give life to some work. All of this is beautiful!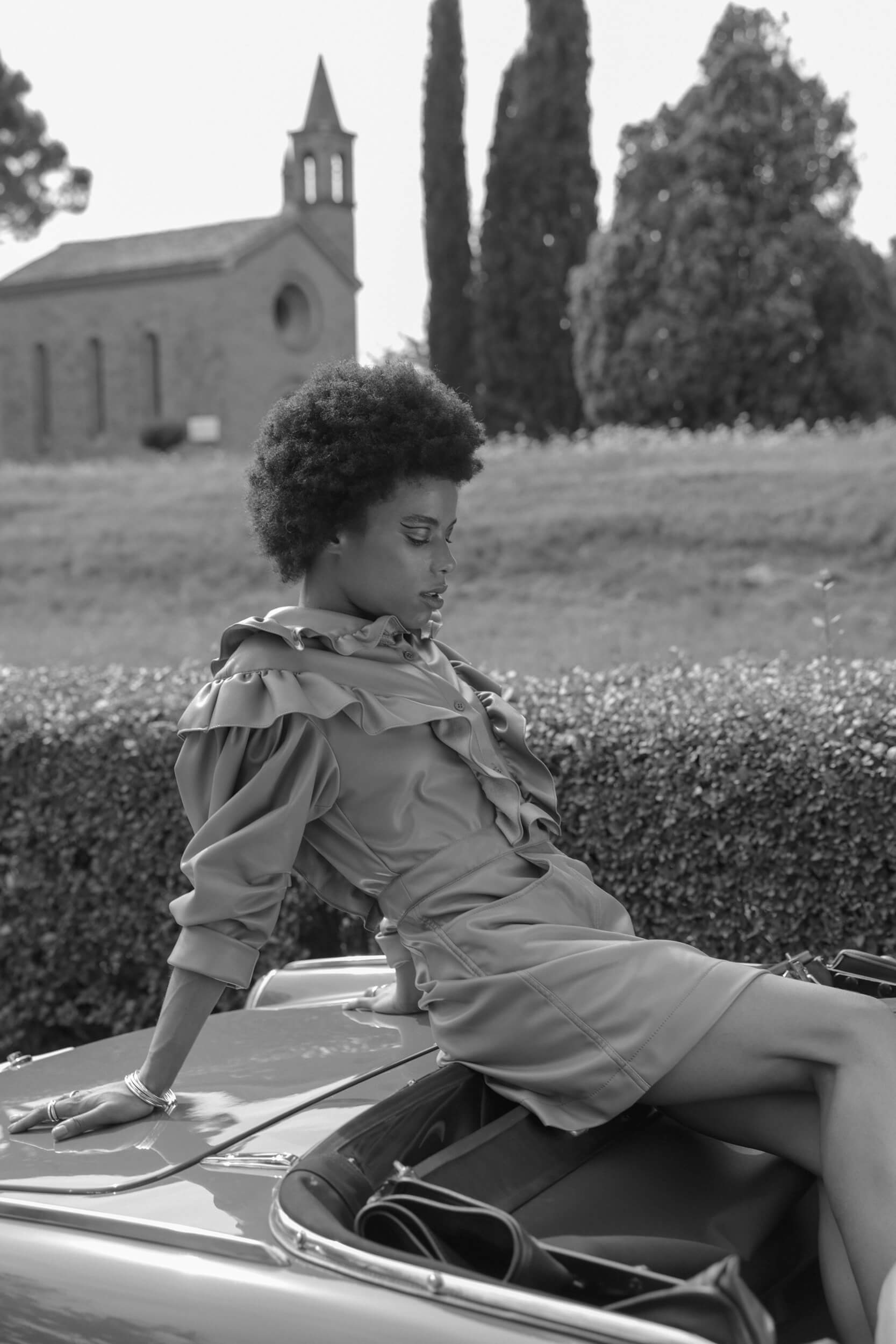 "The directorial choices, when they come from a great sensitivity, can touch people's souls and arouse emotions."
What stories do you dream to tell?
I like true stories, those that make you think and give you an additional point of view. But I also love fantasy stories very much, I'd like to play a superhero or vampire. These are my dreams.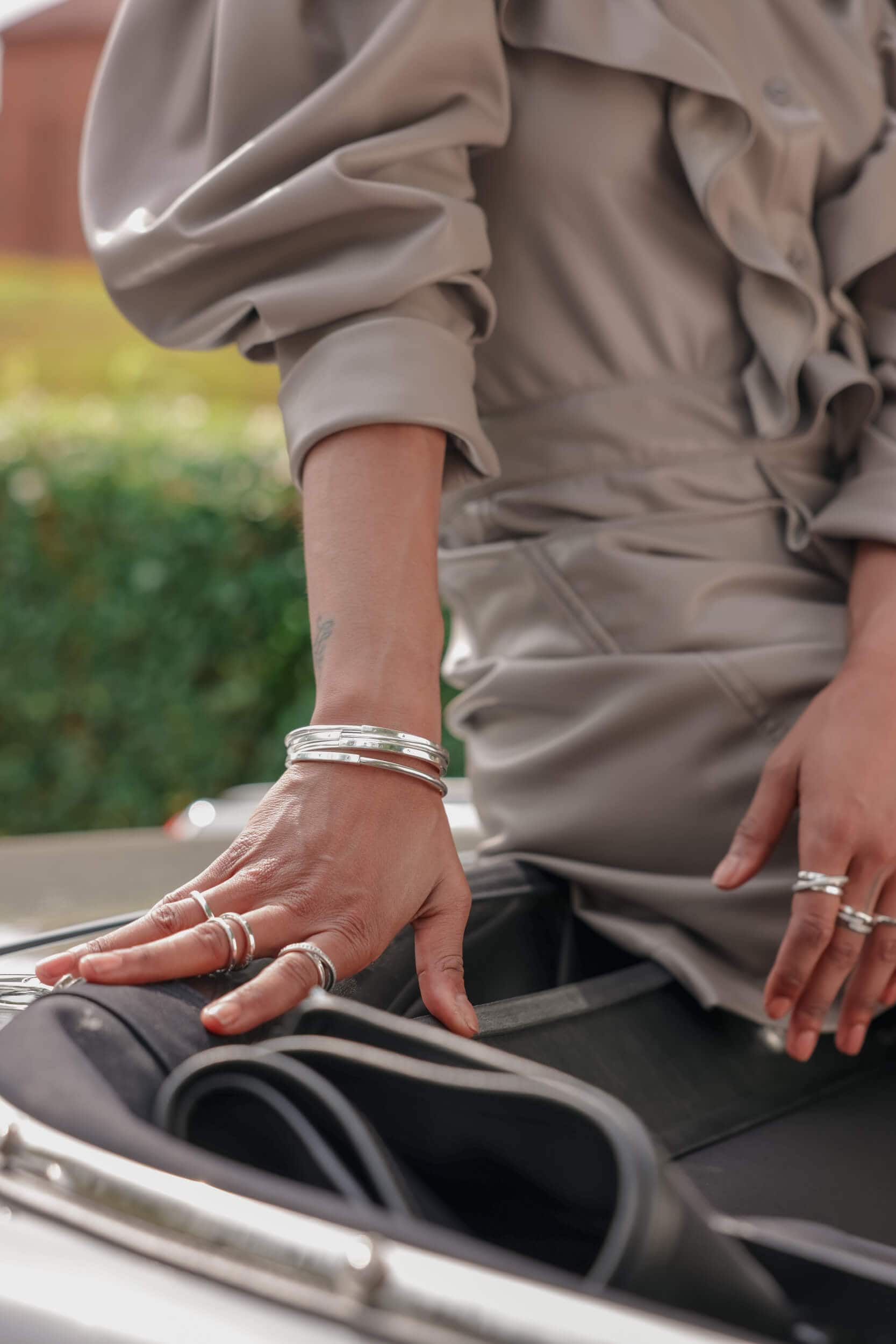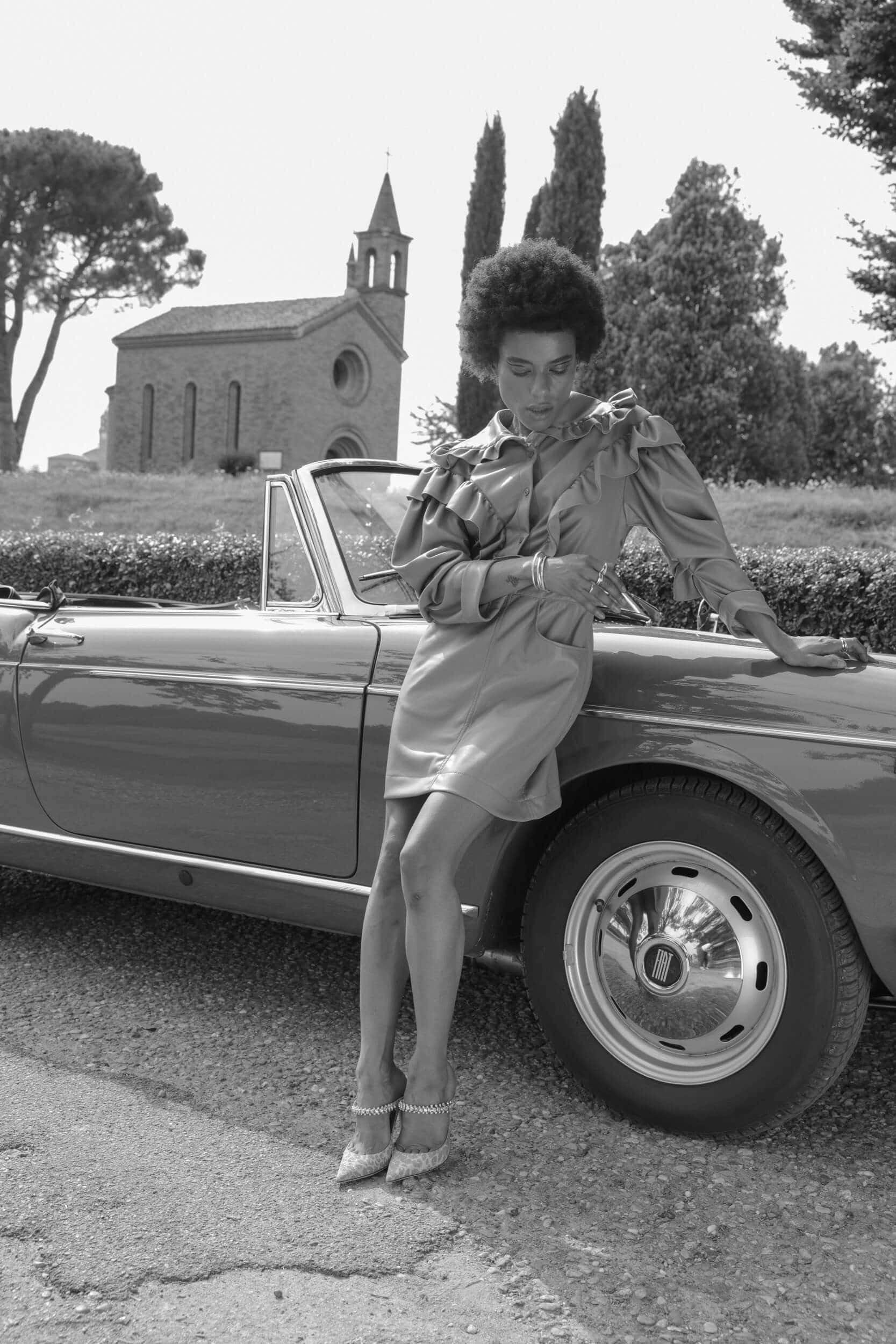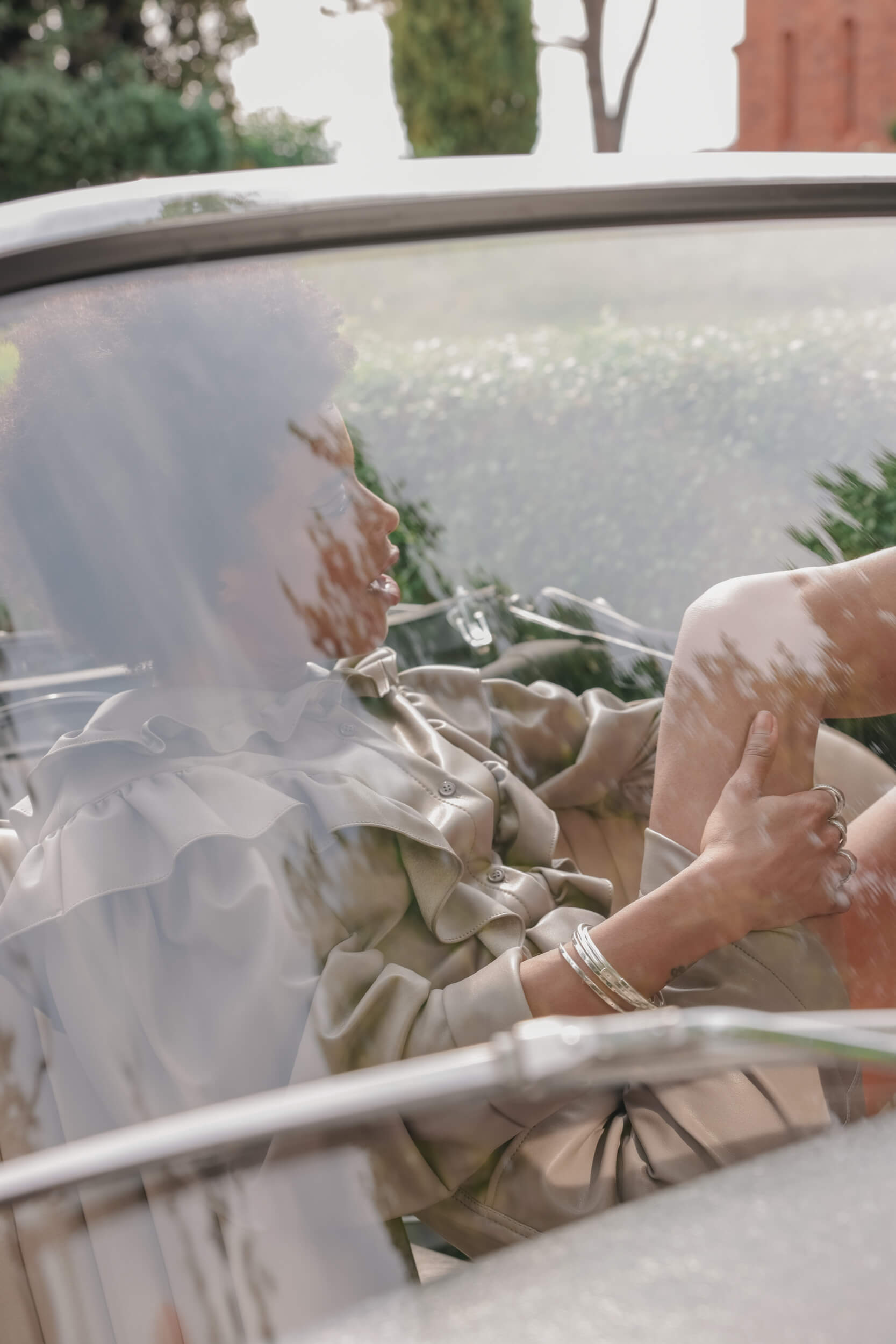 Your latest binge-watch?
"Vikings." I was late to the party, but I binge-watched the whole series! It's very well done, I loved it.
Your favorite "guilty pleasure" movie?
Mmmh, this is a hard one! Maybe, "Coyote Ugly." It used to be my favorite movie back when I was a teenager, my friends and I used to watch it all the time.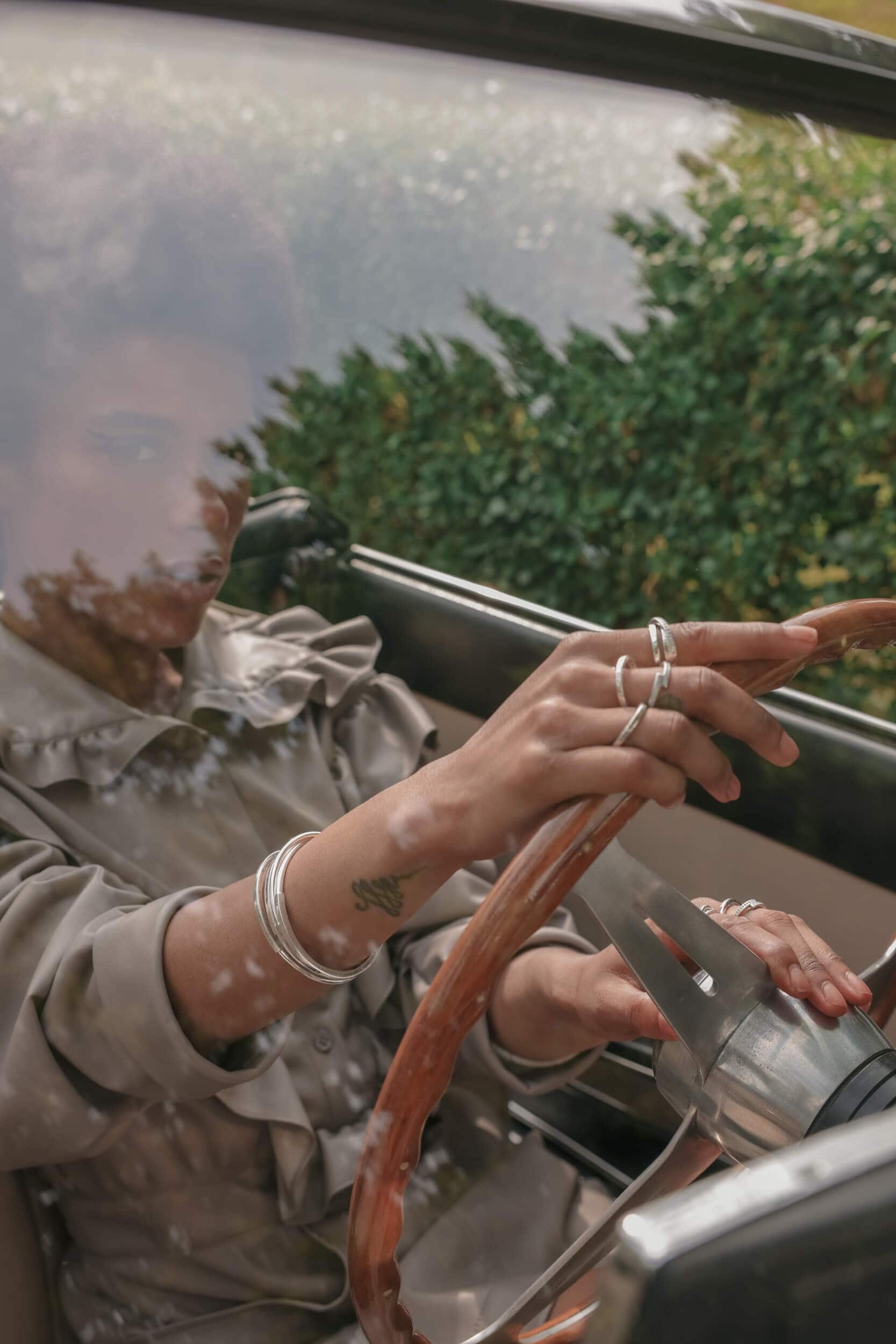 What's the bravest thing you've ever done?
Dropping out of university to study acting and become an actress. It's been a tough and brave choice. My university career was already launched, it was something certain. I gave up everything after graduating and decided to follow my lifelong dream. I took a leap in the dark, I know, but no guts, no glory, and I've always been attracted to difficult things.
You're scared of…?
I'm scared of being ununderstood, misunderstood, and of not being loved.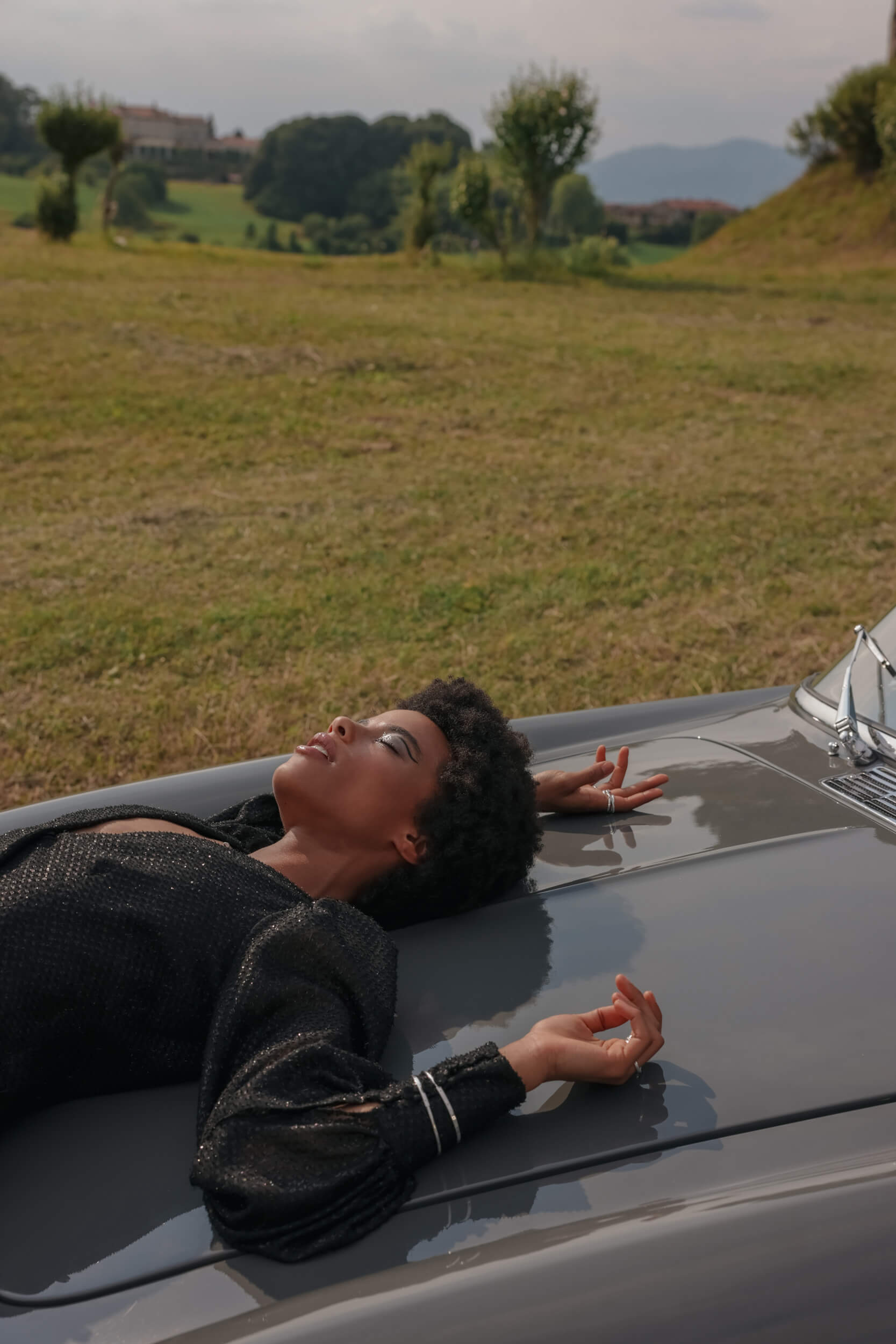 The latest lie you've told.
I find it hard to lie, I can't do it! If I try and tell a lie, I immediately think that my interlocutor might understand that I'm lying, so I'm the first to take a step back and admit that what I was trying to say isn't true. So, my latest lie could date back to when I was younger and told my mom that I was going to sleepover at a friend's house, while the truth was that I was getting on a train to go to some party who knows where.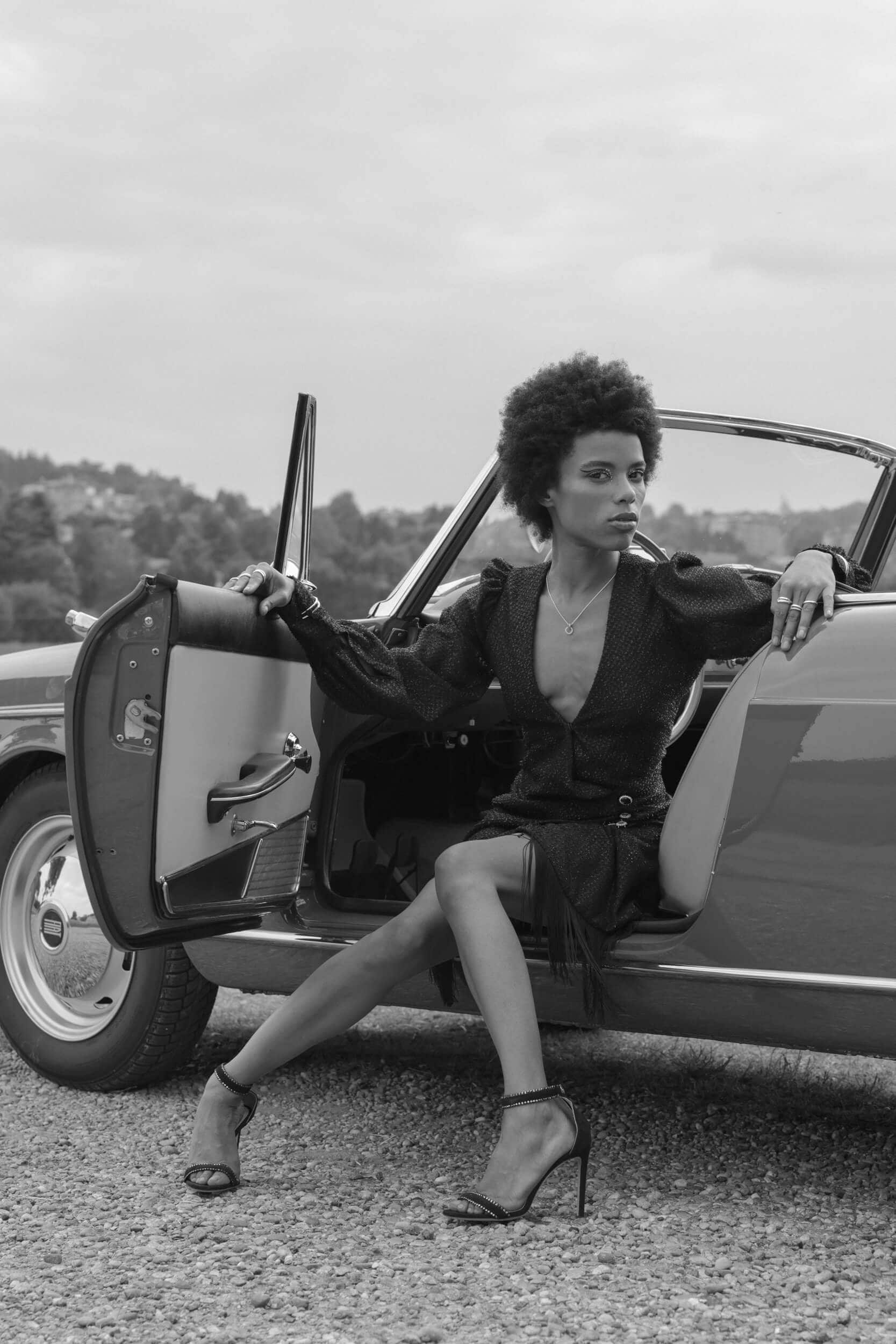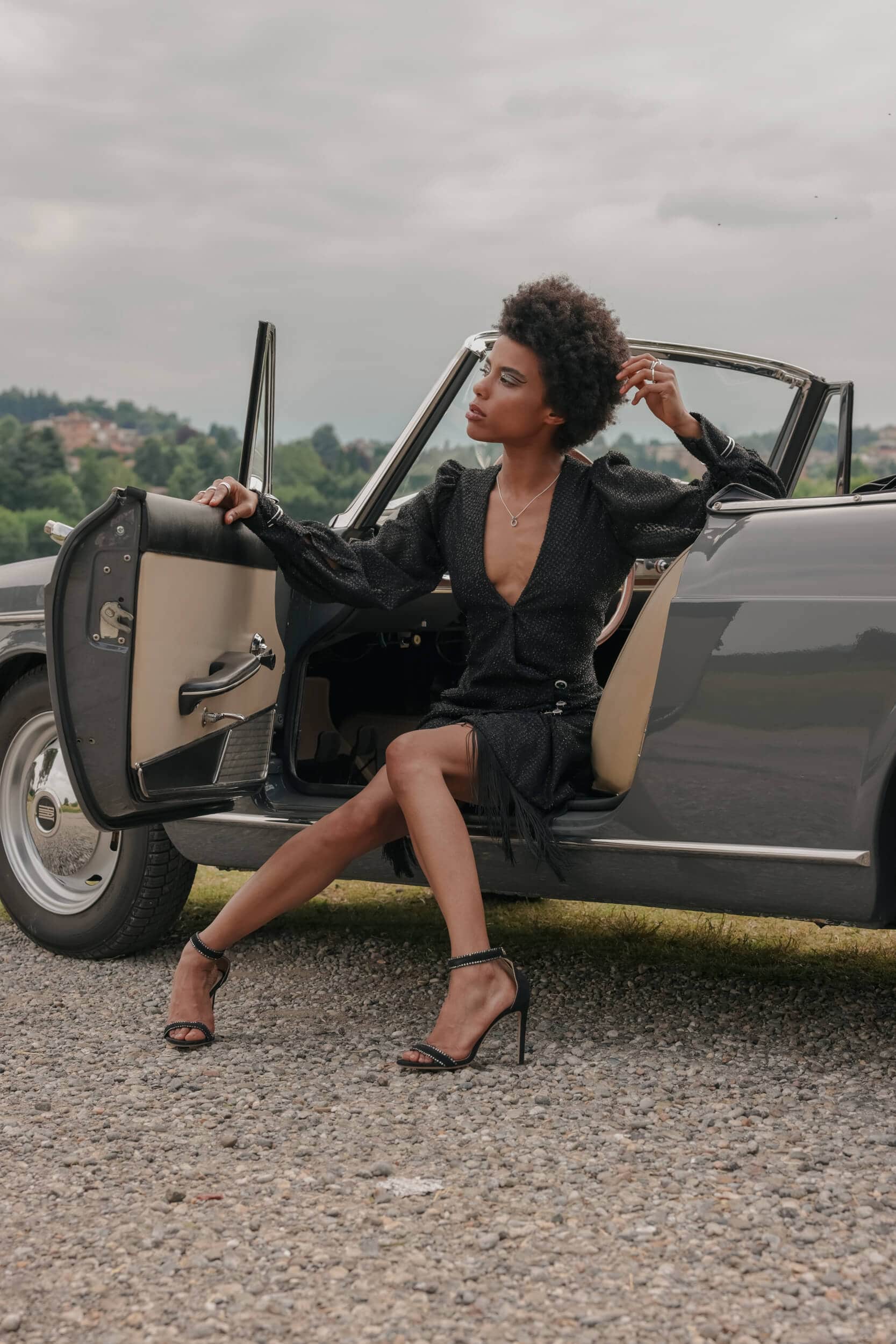 The first DVD you bought?
When I was a child, we still used VHSs. The first DVD I bought is probably "Arance e Martello," my very first movie.
Your must-have on set.
My notes about the scene and the character, and my mom's lucky charm.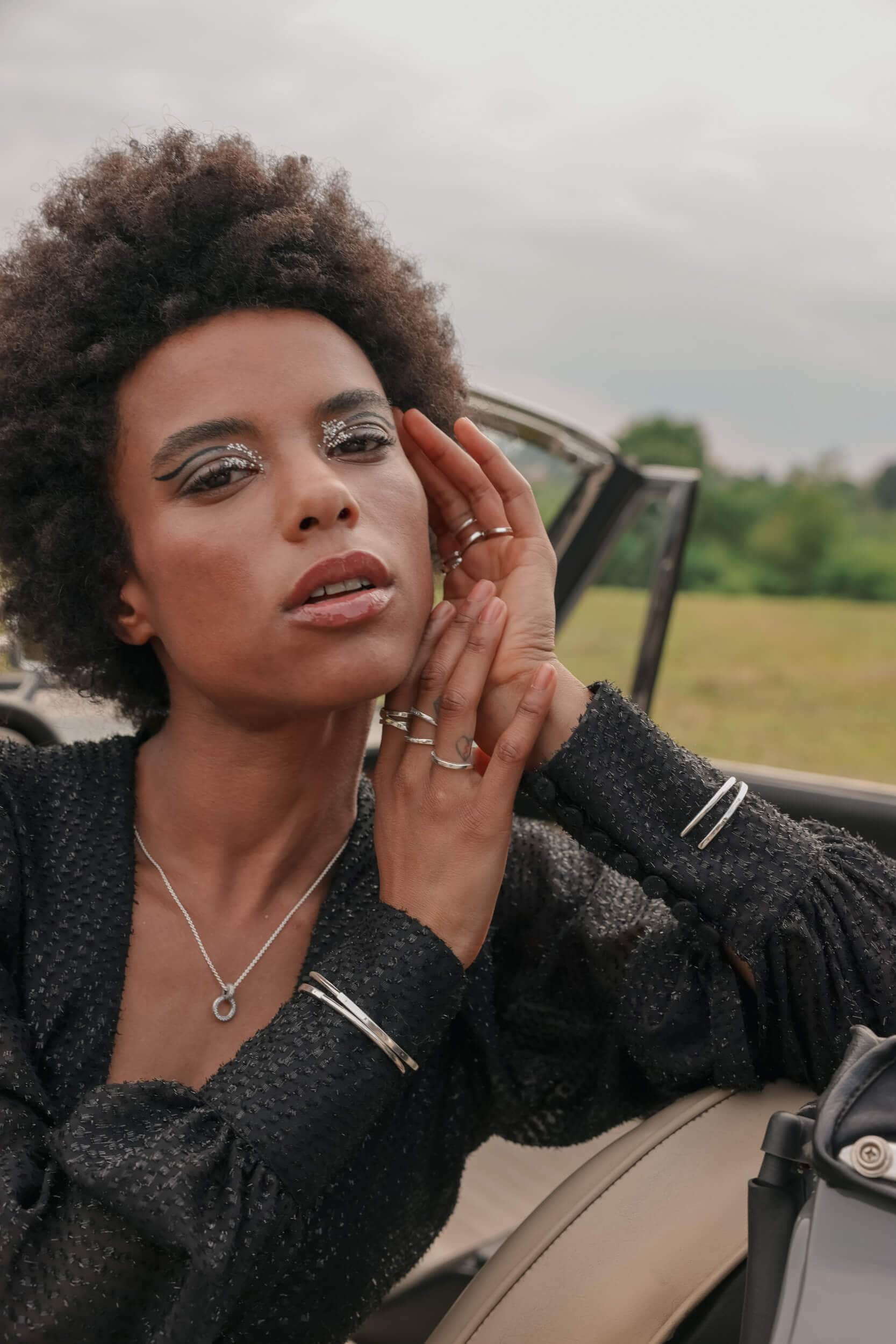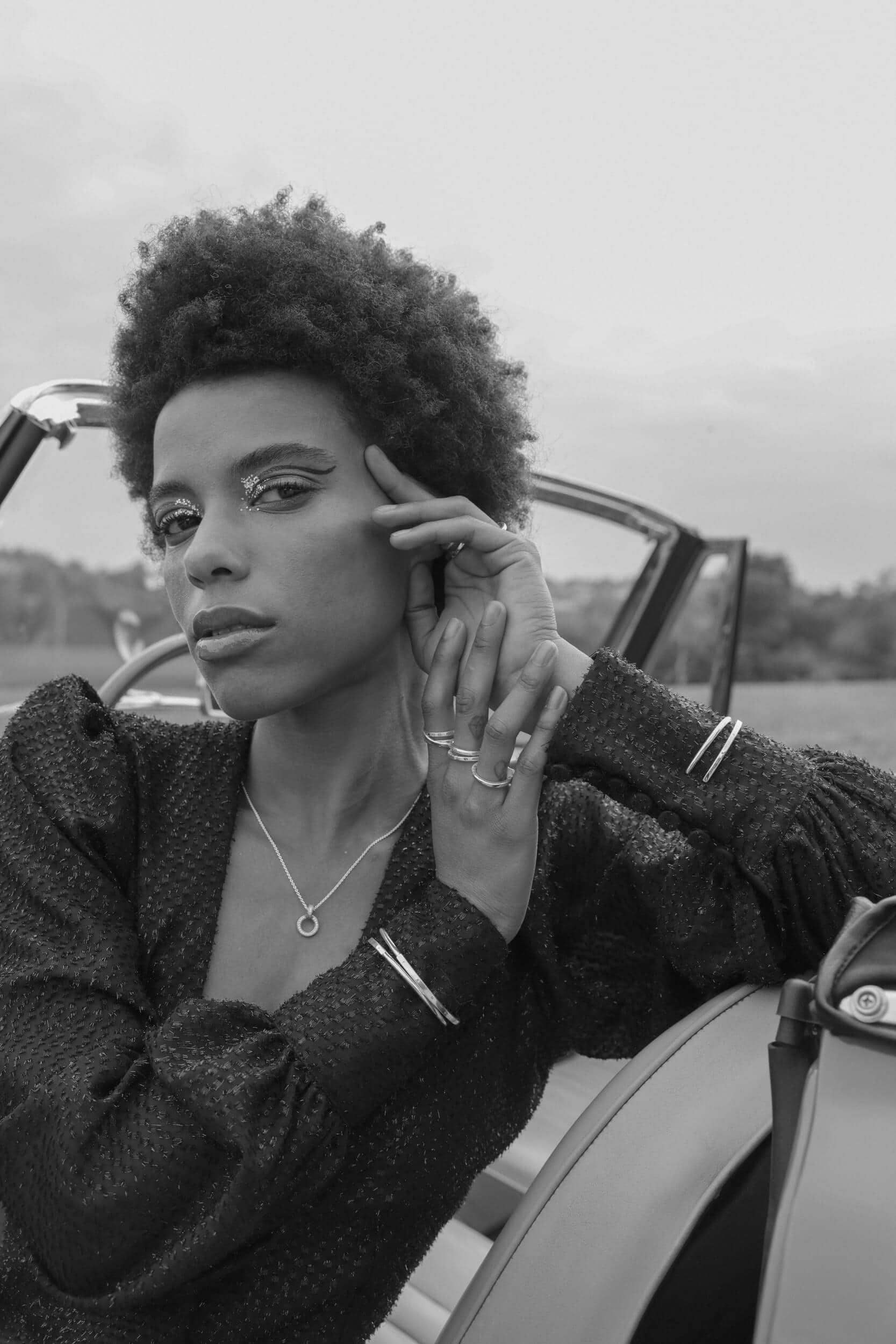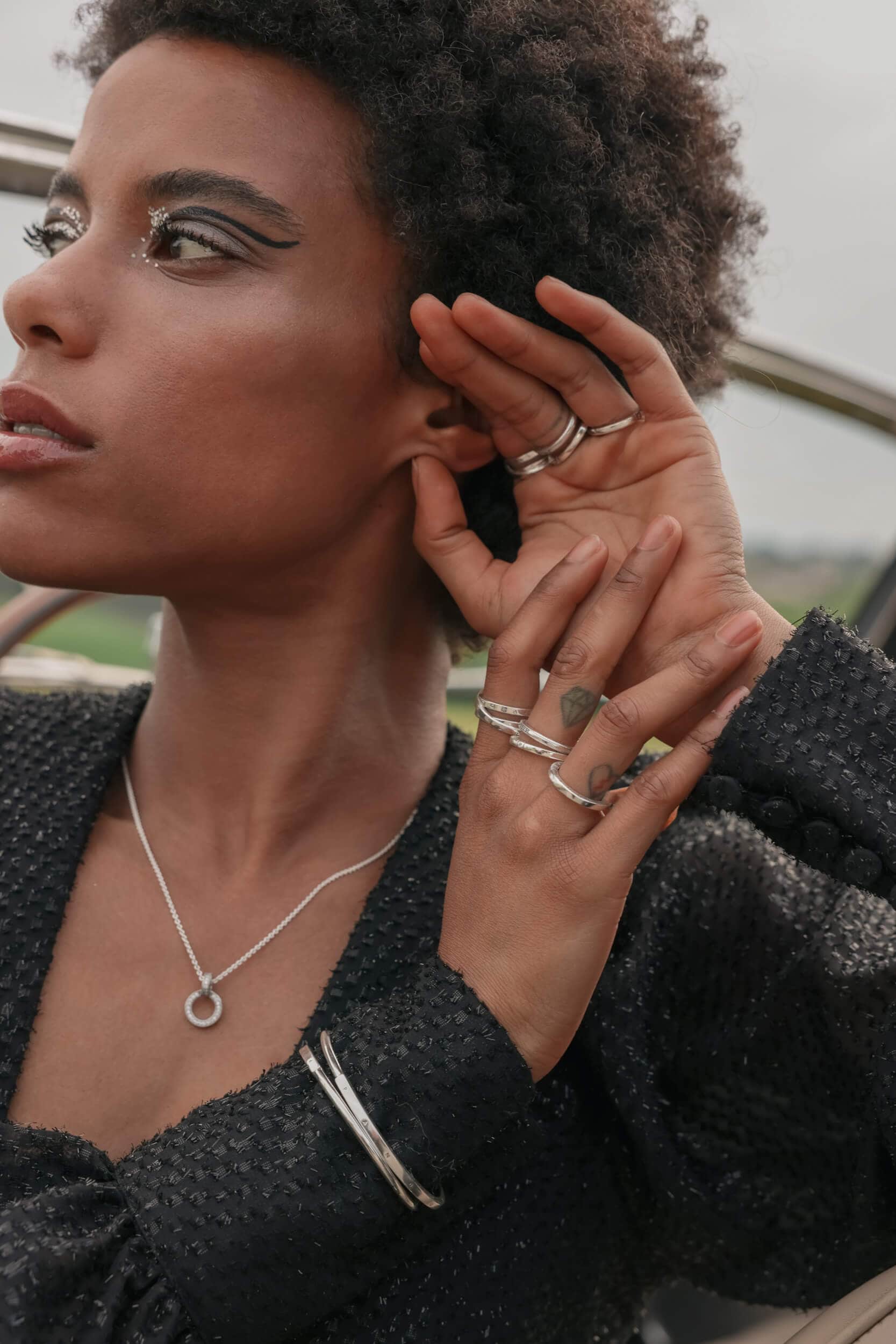 In your Instagram bio, you've written, "I think too much." What are you thinking "too much" about right now?
My next project. I want to have fun and enjoy the set with no fear and no performance anxiety.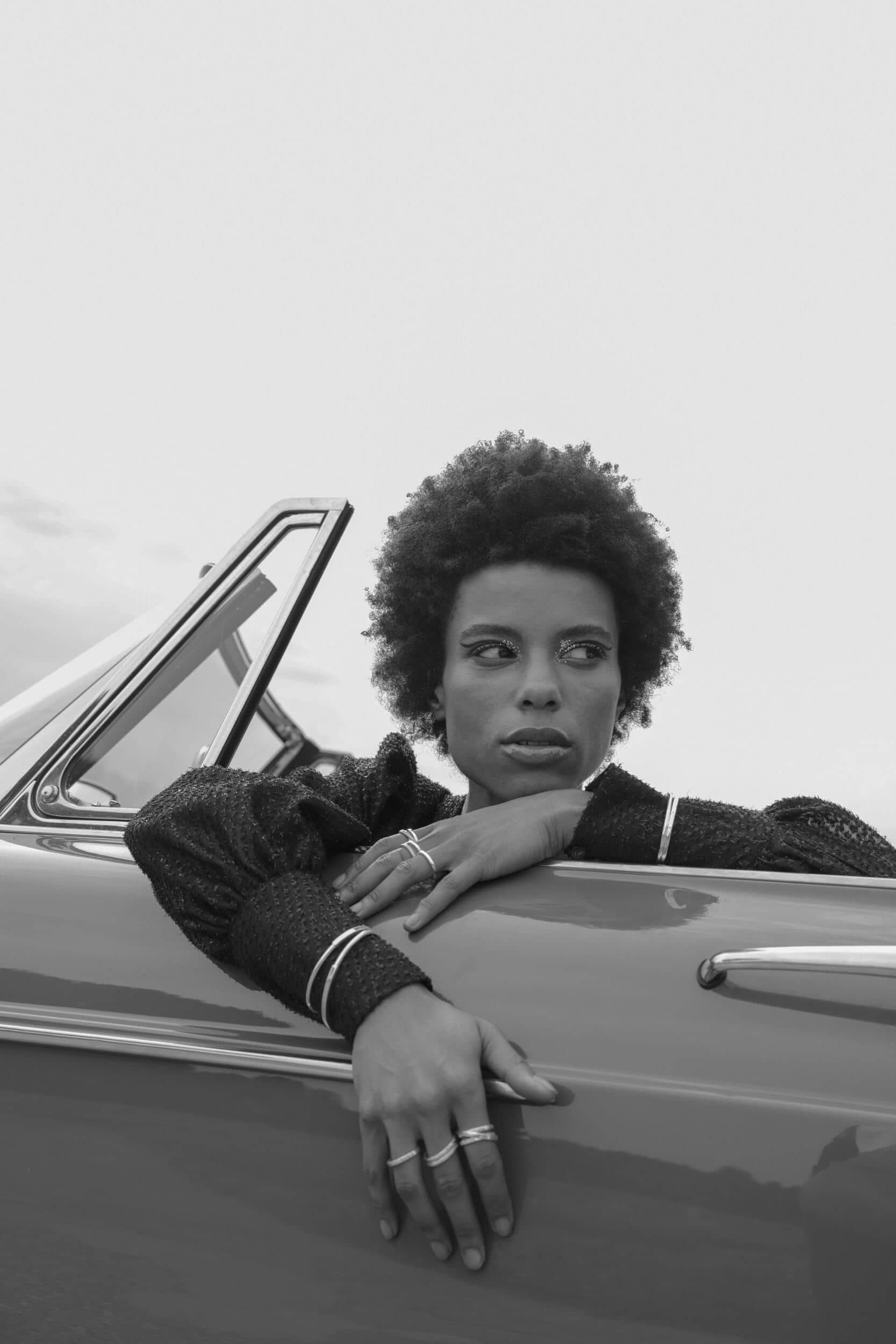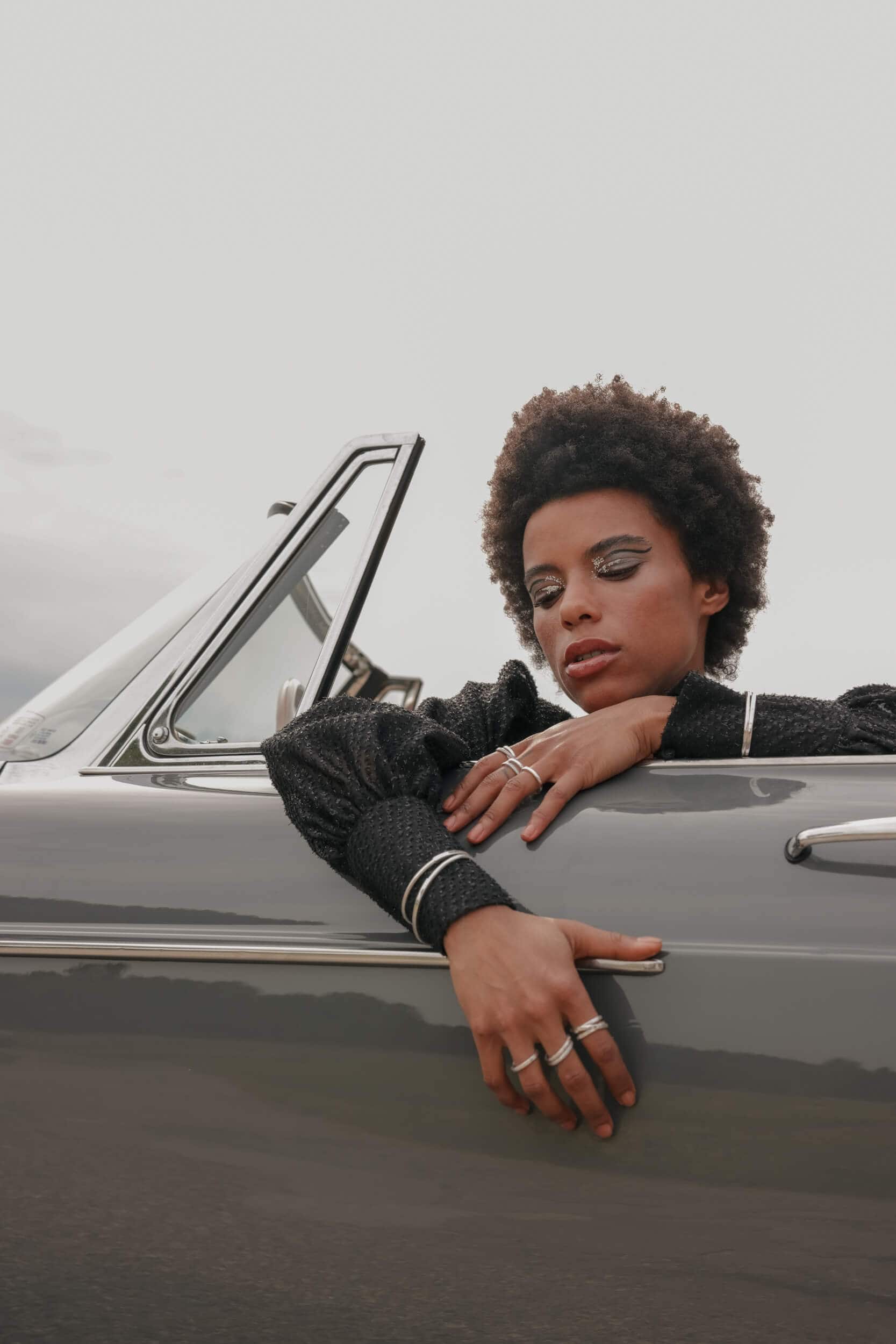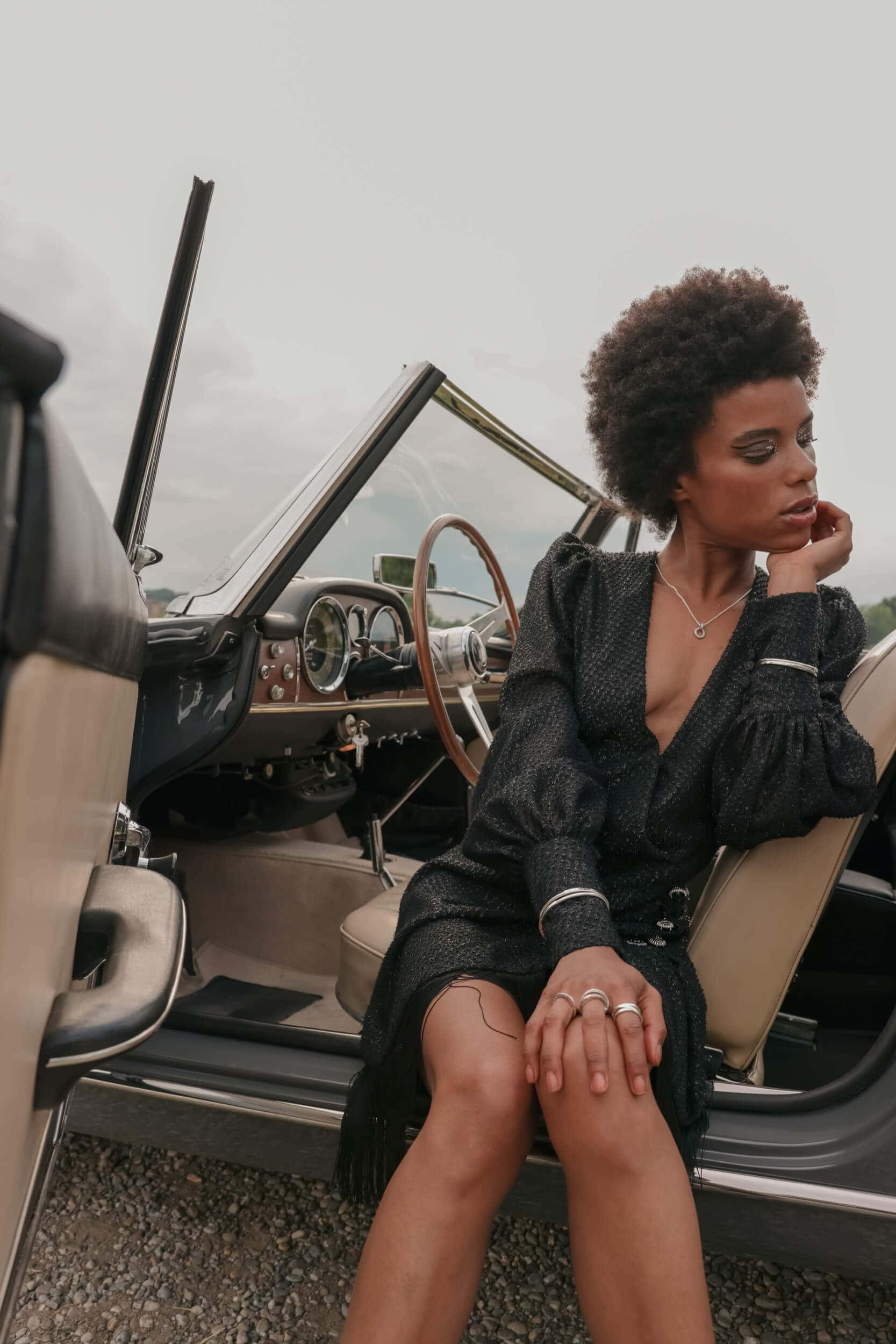 What can you unveil about your future projects?
My future project is a feature film directed by Gianni Zanasi. I'm very happy about it because the script is very well written and it tells a surreal but at the same time very plausible scenario! It's a movie that makes you think, like the ones that I like.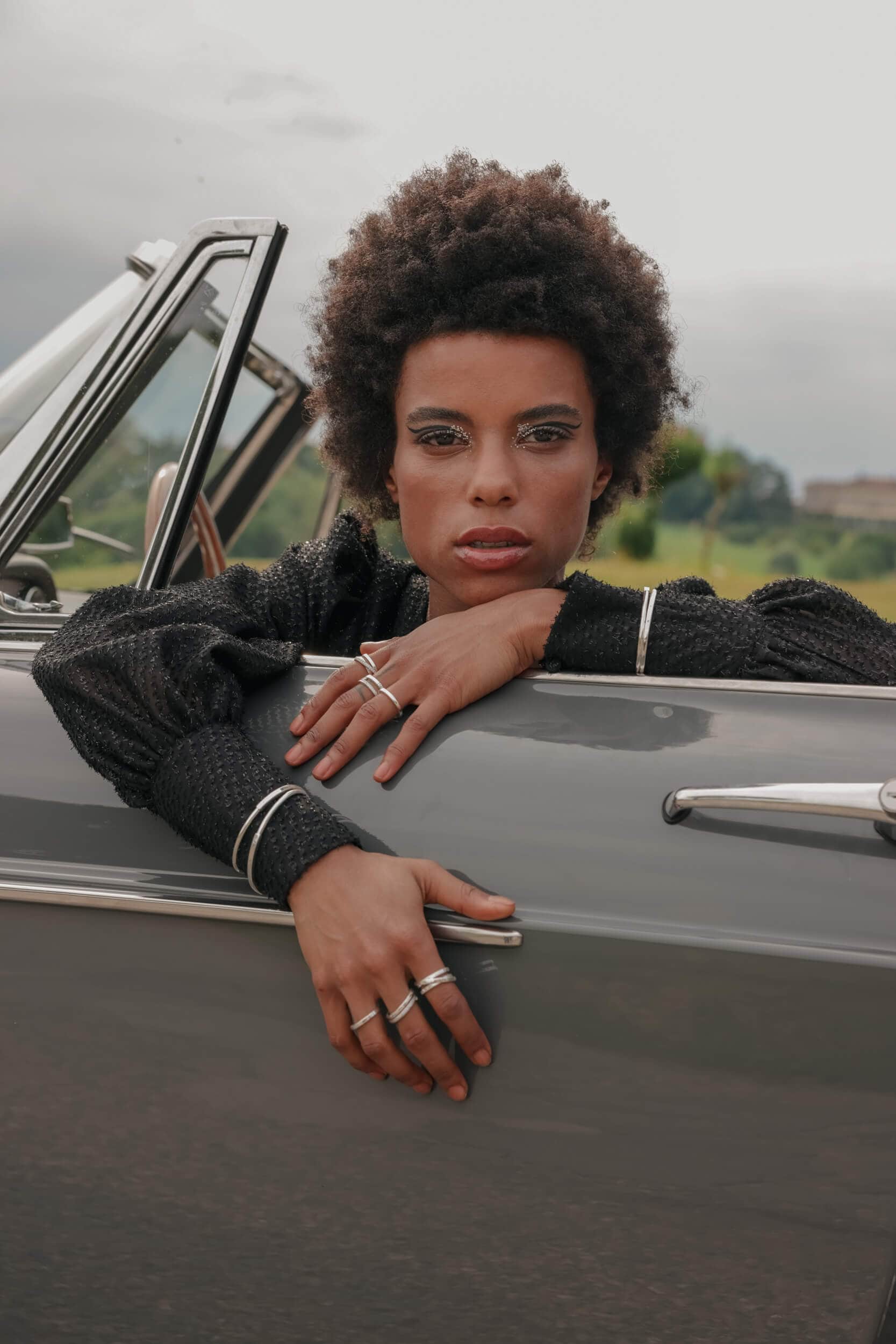 Last question… automatic or stick shift?
Ahahahah! Automatic, forever and ever!!!