With disarming humility, Lodo Guenzi approaches his career and life one step at a time, drawing inspiration from what he sees outside the window. He's "someone who takes the stage and says or interprets things" for the pure satisfaction that comes from speaking to people who give more weight to your words than you ever have and thus save your life. Whether it's through music or film, art is what most resembles life, and in this world that sometimes seems "messed up", there is never enough of it.
In Venice to receive the Kinéo Award for Best Supporting Actor for Pupi Avati's film "The Fourteenth Sunday of Ordinary Time," and in the midst of a tour with his band, Lo Stato Sociale, which will conclude in Berlin on September 29th, at the end of the month, Lodo will host the program "Tutto quanto fa cultura" on RaiDue. He transitions seamlessly from art to music to television to literature, a transition that ultimately feels extremely natural to him.
What is your earliest memory related to music? And your earliest memory related to cinema?
I remember my first concert, in a place on Via Mascarella in Bologna, a kind of disco. I think I had put myself in a shopping cart… I also remember that at the beginning, I liked doing rehearsals, which is something I hate doing now. With my first band, which had an unpronounceable name, we were at that party, and we were very out of place because it was a very chic party, and we were the "freaks" in that context. It was strange.
My earliest memory related to cinema, on the other hand, is the dinosaurs from "Jurassic Park" because I liked dinosaurs but not cinema. My grandmother used to take me to the movies, and after watching that film, I had nightmares for a month, dreaming of those dinosaurs trying to eat me.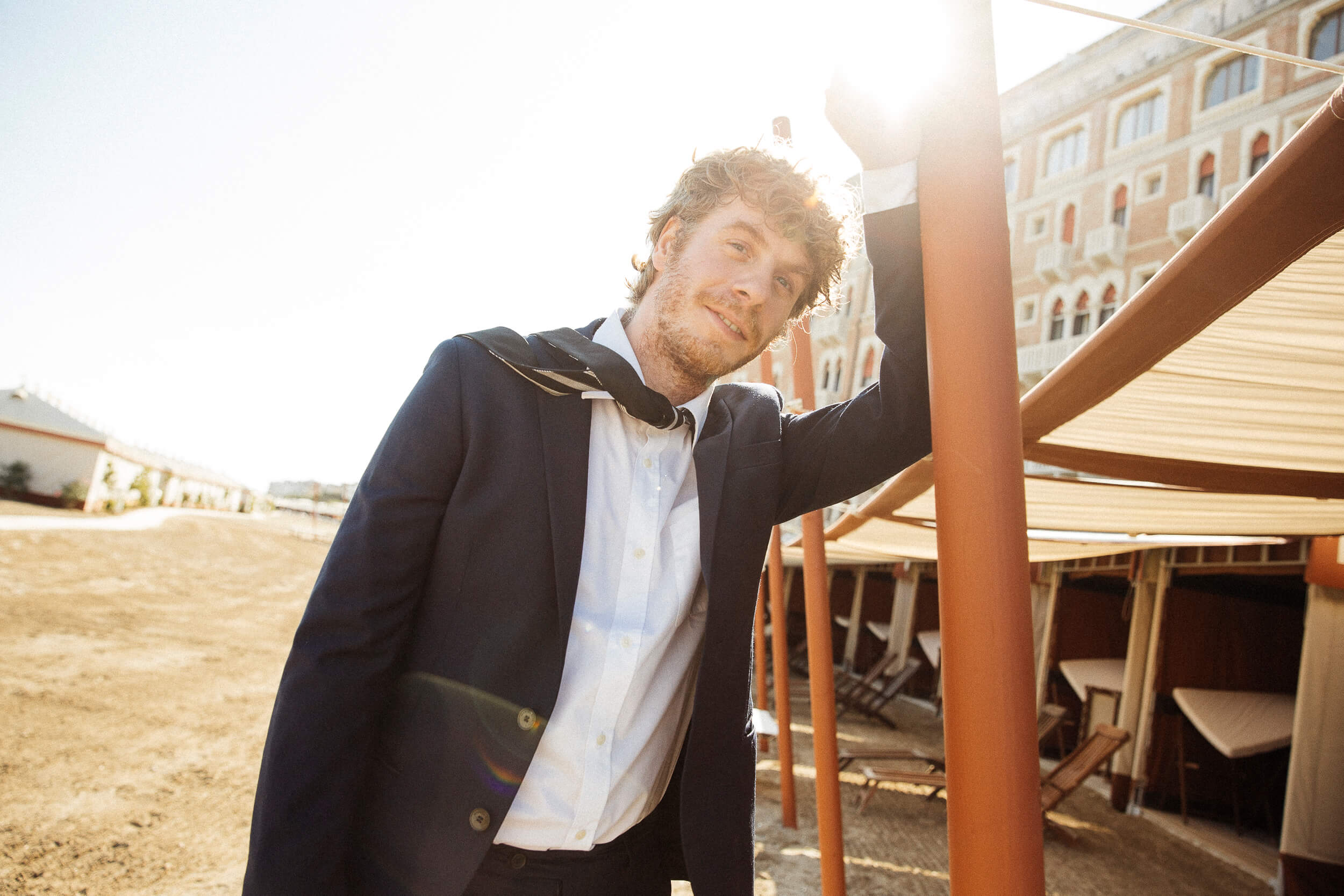 How did the idea of forming Lo Stato Sociale come about? What was your main source of inspiration?
Lo Stato Sociale was born because we were bored. I had just graduated from drama school, was working as a theater actor, and didn't feel good about it. It seemed like I was doing things for an audience that wasn't mine. I saw my friends performing in front of a live audience, and the words they sang had weight. So, I had just finished drama school, the other two were still in college, Bebo started working instead of finishing university, Albi was supposed to do his last year of university abroad but ended up staying to play with the band. Somehow, we invented this story, which ended up changing our lives. Perhaps initially, the main inspiration was more on the absurd side, the idea of doing things for laughter. But then we saw that people came to listen to us, that they gave more weight to our words than we did, and so we started taking ourselves a bit more seriously.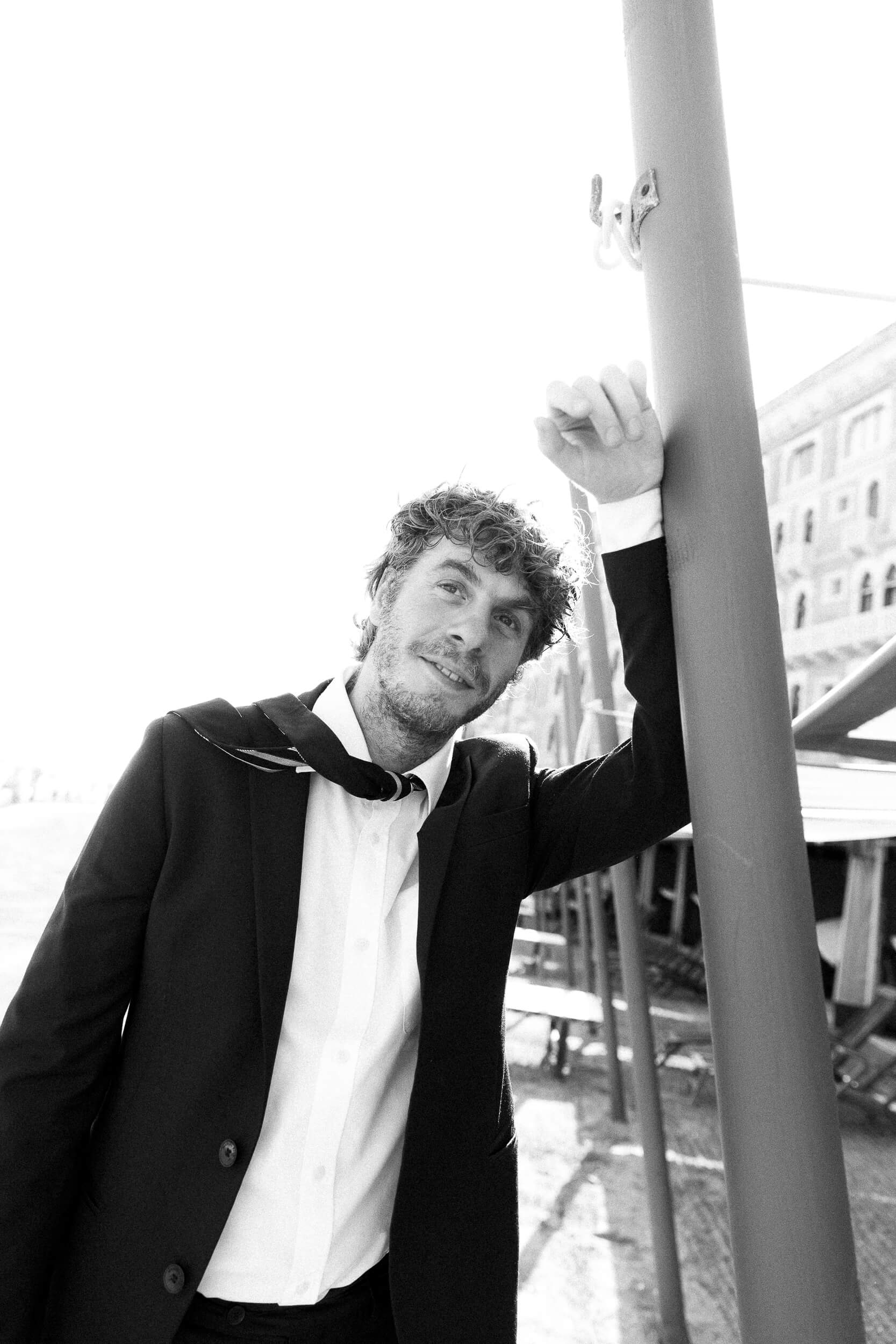 "Somehow, we invented this story, which ended up changing our lives."
How has your music evolved over the years? What were the main factors influencing any changes or developments?
The first step is when you realize that people are paying for a ticket to see you, which doesn't make sense when you think about it. The second step is when your parents start to consider what you do as a job and not just a way to waste time with your friends. I remember when we were in Rome at the Locanda Atlantide, which no longer exists, in 2012, and we had sold 300 tickets… You can sell 30,000, but the difference is between 0 and 300. So, the venue was filling up, and Checco, next to me, said, "Guys, we're an established band". I remember that as the first moment when it made sense to believe in it, it wasn't an egotistical fantasy. Then, I remember when my parents started to think that I was really doing this in life, that is when their colleagues and acquaintances began to stop them on the street to talk about me. The definitive moment was with my father, who is a big fan of the "Settimana Enigmistica" (a puzzle magazine). One day, he bought a "Settimana Enigmistica" that had a crossword puzzle with my face and my name to guess on the cover.
The lyrics of your songs often address social and political themes. What are the main messages you aim to convey through your music?
A phrase that is very popular is: "The personal is political."
It's a phrase that has many elements of truth, although I sometimes find it abused in its extreme consequences. In the sense that personal experiences, if not within a systemic framework, can also be exceptions. But it's also true that politics must be personal. What should we talk about, really? What should we talk about? If not about the market that crushes us, about our peers who are slaves to an algorithm, about people who die at sea or are systematically exploited by our system of work and slavery, about the rights we don't have, about the constant pressure that society unconsciously puts on us because it's within a market system, not because there are categories of good and bad, the constant pressure that society imposes on us to produce endless goods of no relevance that harm the planet and constantly lower labor rights, to make us all appear more or less the same, to make us think the same thoughts, to engage us in sterile, constant controversies in a world like the Internet that isn't the street, that isolates us, that deprives us of interaction with other human beings, that drives us crazy, that offers a world where you can only go mad and then fight many battles against the taboo of psychoanalysis, to make us see ourselves as beautiful every day, to accept our bodies, whatever they are, as long as they are beautiful, as long as we are considered beautiful by everyone when not seeing ourselves as beautiful is a good sign because it reveals our unhealthy relationship not with our external appearance but with our agreement to a world that wants conditions to get worse, the increasing wealth inequality between a few rich and many poor, the sensitivity towards the demands and minorities constantly skewed towards the rich part of each minority… In short, a completely messed up world.
And if you don't look out the window, what should you write about?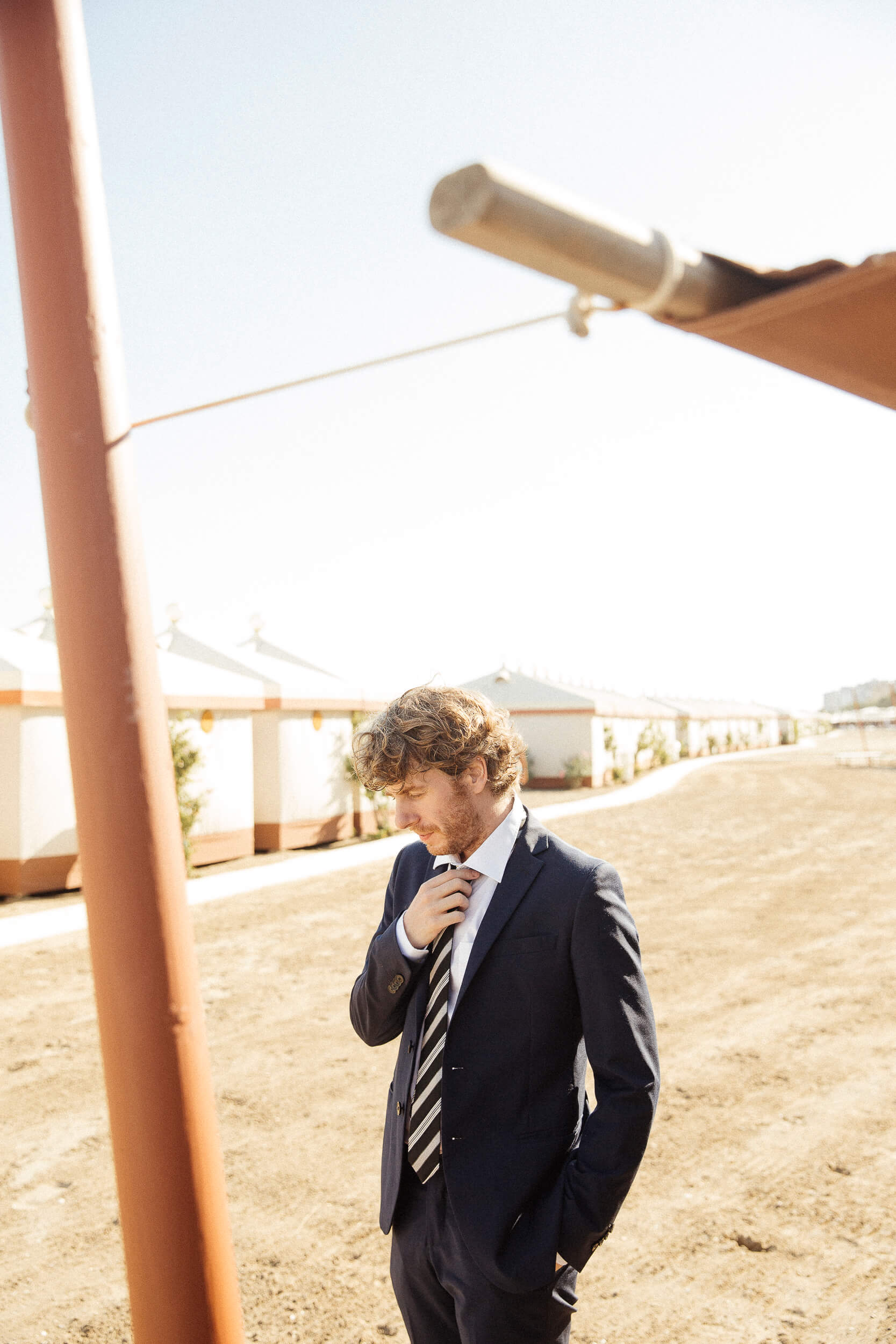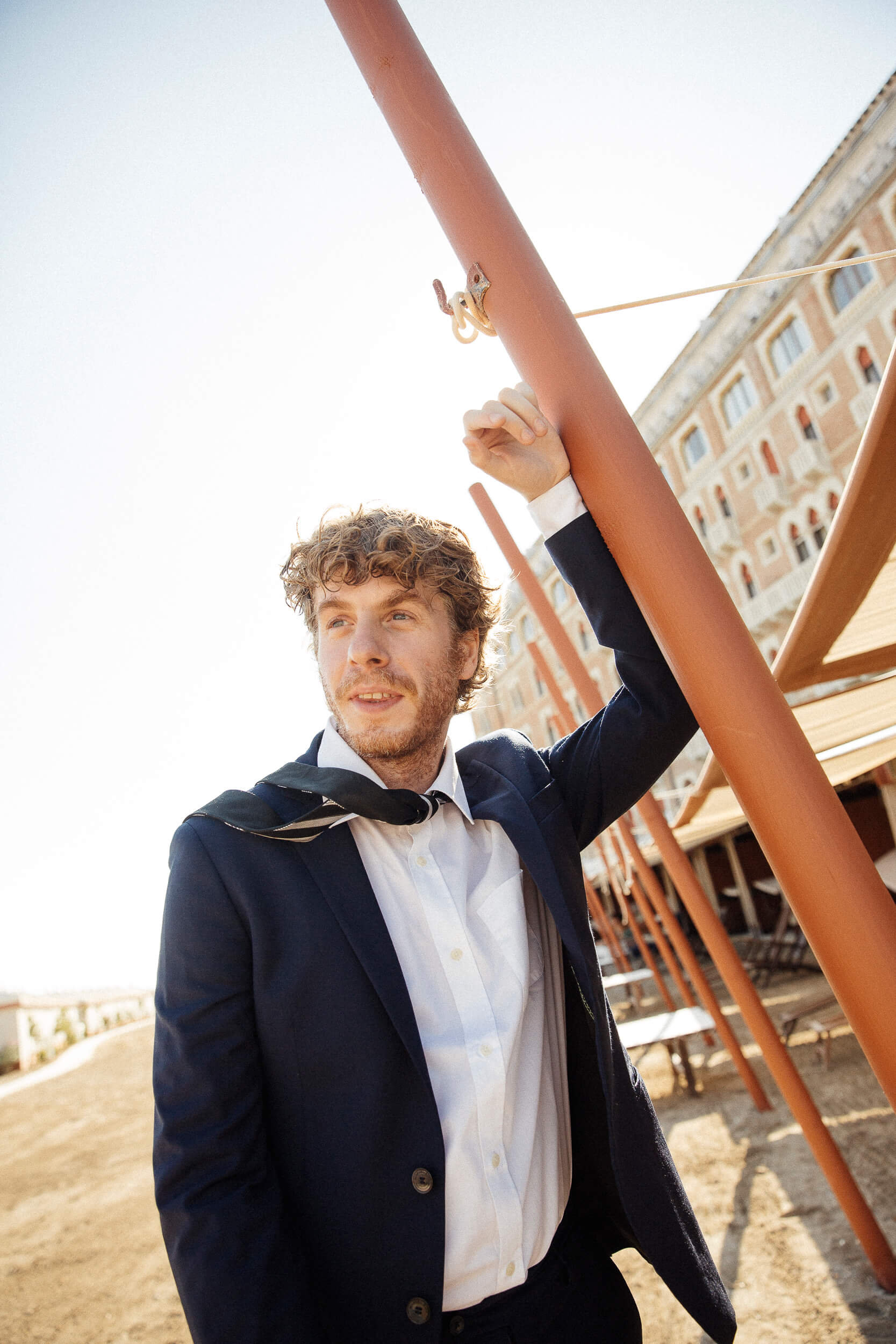 You call yourselves "Lo Stato Sociale" (which stands for "the social status") for a reason… How do you believe your music has influenced the social or political thinking of your audience? And yours?
I'm not sure if I've influenced anyone. This idea makes me feel very responsible, and in my opinion, it enters a very strange territory. Because I should have the freedom to say what I think and shouldn't have the responsibility for a population of indoctrinated followers because I'm not a guru, and I haven't founded a religion. It also delves into the strange realm of political self-absolution, where kids in America commit school shootings because of Marilyn Manson, not because anyone can easily get a gun and losing control is quite easy.
I prefer the idea of storytelling over indoctrination. I'm not a role model, neither personally nor in terms of thought, and I don't want to be treated as one. I'm a person, a guy full of flaws who has made many mistakes, who has his own view of the world and tries to express it, and my only great luxury is being listened to by someone.
You're currently on tour with your band. Tell us about your experience touring Italy and your live performances. What is your relationship with the audience during the shows?
Our audience is one of the few things that make life worth living. At this point in my life, the amount of love they pour on us, which seems undeserved every time, is something that keeps me afloat, that's the truth.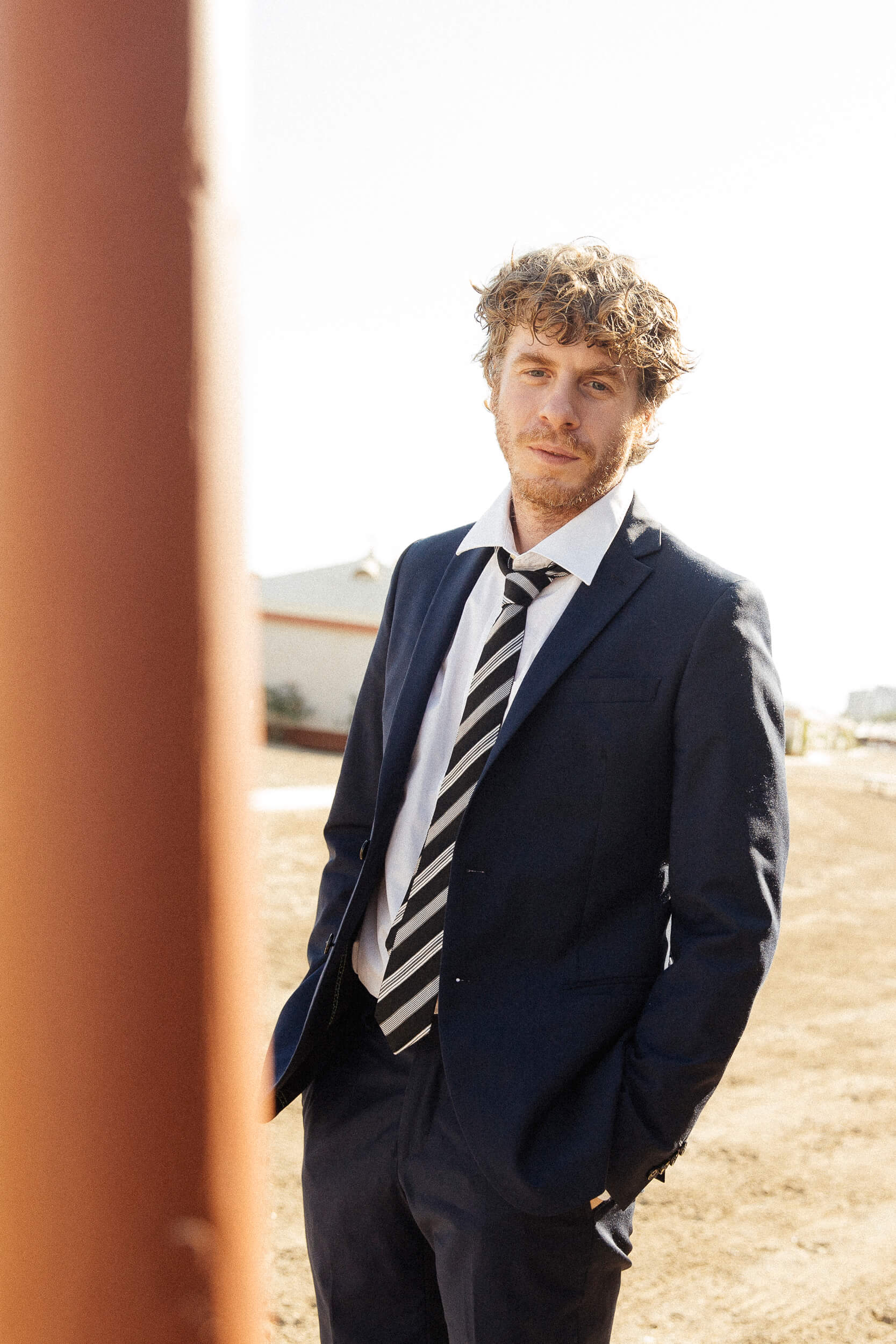 "I prefer the idea of storytelling over indoctrination."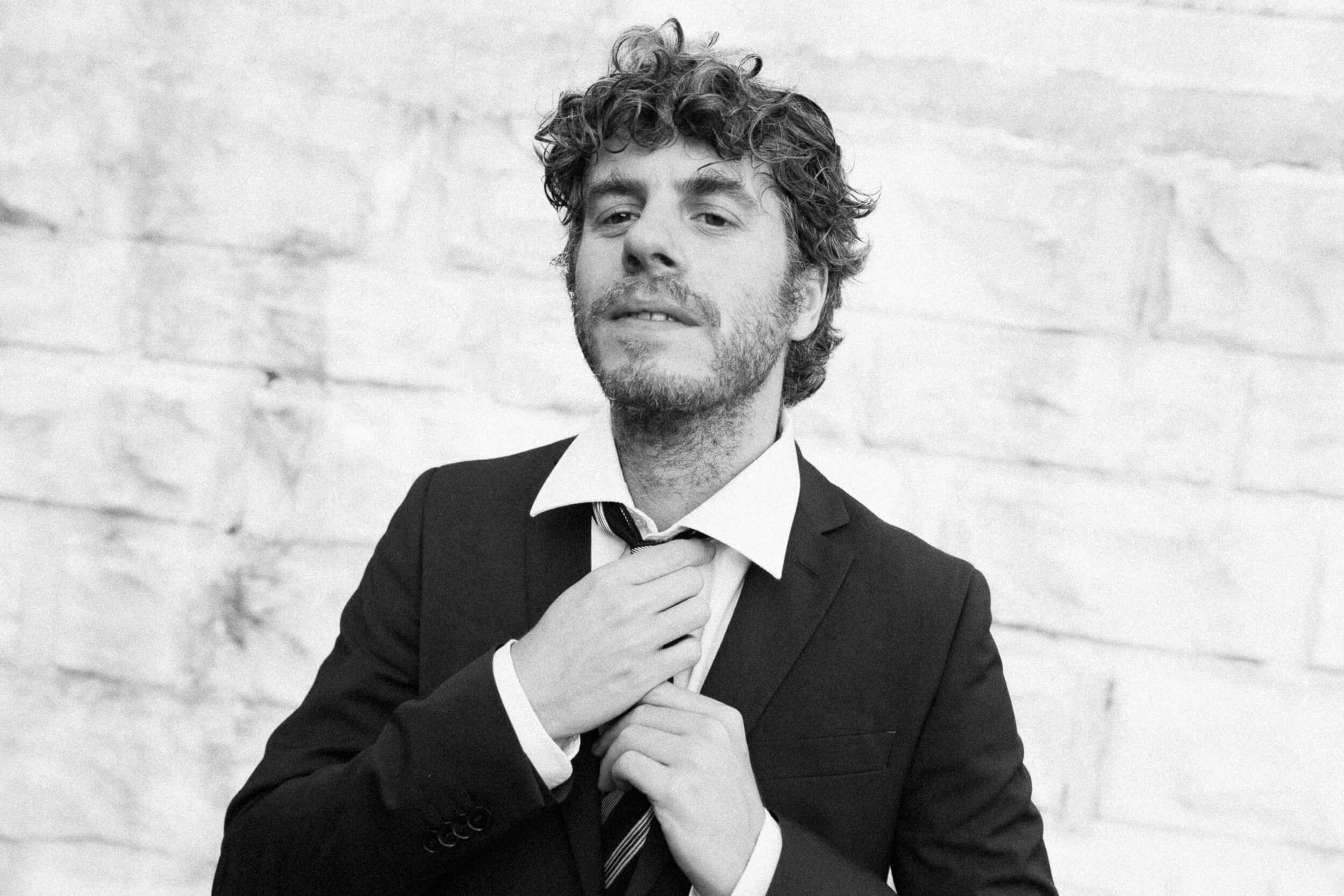 And now you've won the Kinéo award for Best Supporting Actor for Pupi Avati's film "The Fourteenth Sunday of Ordinary Time." Where did your journey in cinema start? What led you to pursue this path?
Until I was about 30 years old, I had never imagined doing cinema; I wasn't even passionate about it. Then something strange happened: a director insisted on having me as the lead in his film, and he was so kind, so polite, and intelligent that I thought, why not? Before shooting this film, the director, Max Croce, passed away. I was on tour with the theater, performing "The Cherry Orchard," and I said to the press agency, "Why don't we call a couple of film agents and see what they say?" They said they wanted to represent me, and that's where the journey began.
What attracted you to Avati's project? Did you discover something new about yourself through this experience?
I was at a festival when Antonio Avati called me to offer me this film. Obviously, at first, you take it for what it is, an extraordinary career opportunity with a great master of Italian cinema. Especially because they sent me a script that really resonated with me. It came at a time in my life when I didn't understand what I wanted to do as a job, when music, which had saved my life, changed it, made me experience unimaginable things, was starting to hurt me, when something was breaking. The film is the story of a split inside, a split in half, of someone who plays because they're not doing well, like many musicians and friends I've had during this strange journey, some very successful, some not at all, some who no longer make music, some who are no longer here. This was the story of me and all of them. It was my chance, within a beautiful story, to tell my own story within the world of music, and for me, it was one of the most beautiful journeys ever.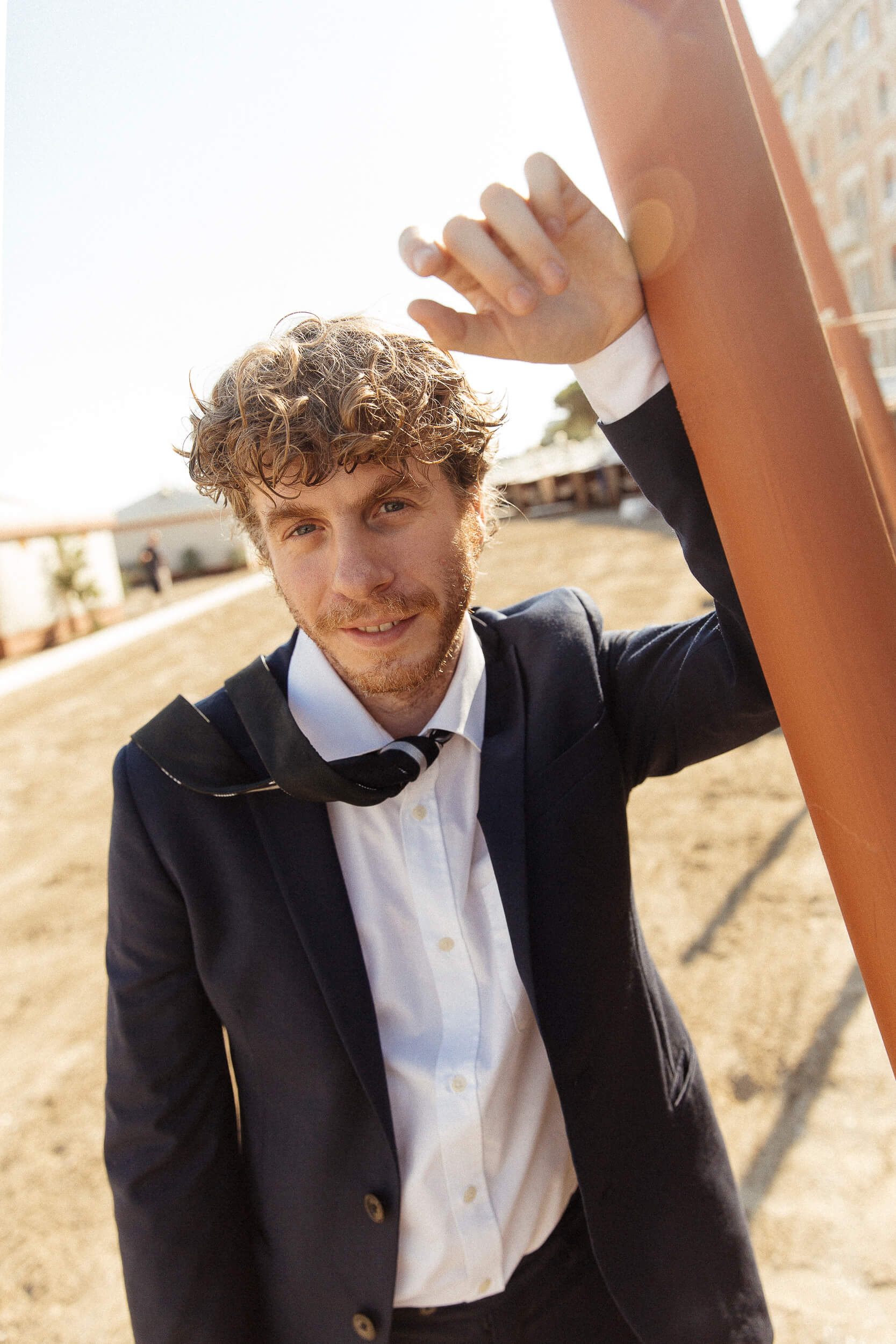 Is there a type of role you prefer to play or find particularly stimulating?
I'd like to do things that I imagine will be very challenging for me. After many years on stage, you refine something, learn to know yourself, and certainly the desperate, the drunkards, the marginalized, those to whom everything has gone wrong in life, are the losers, characters who have something to do with me. But there's a character I'll have to play, and when I read it, I thought it could be very difficult, and I'm constantly looking for things that make me think, "I won't be able to do it." When I read this new script, I thought, "I won't be able to do it," so that's what I want to try to do.
How do you manage the transition between music, writing, and acting? What challenges have you encountered in balancing these different passions?
I experience this transition very naturally because it honestly feels like I'm always doing the same thing. I've never been a singer, I've never been a great musician, I've never been a writer; I'm someone who goes on stage and says or interprets things. Whether there's a musical background or whether I'm interacting with a sheet of paper or a screen, it doesn't change my life.
What do you like most about acting and performance? Is there a particular aspect you find rewarding?
What I love most about acting is that, for someone like me who is paranoid, obsessive, full of thoughts, fears, and anxieties, it puts me in a position to be in the here and now and not elsewhere. Only there, only there, and that's the thing that most resembles living, if you think about it, and I'm not good at living, so sometimes I need to act to feel that way.
Have you ever thought about directing or writing for cinema? If so, what are your goals in this field?
I've thought about writing. I like writing stories, I like telling stories I know. But I've never thought about directing; it seems like the most difficult profession in the world related to cinema, the job of the director, and it seems like a job for enlightened masters. Being able to hold the arc of a story in your head and shoot it out of chronological order seems like a minor miracle. All the directors I've seen working have left me with this impression. How do they do it? This thing is very difficult, and I would never know how to do it.
"I'm someone who goes on stage and says or interprets things"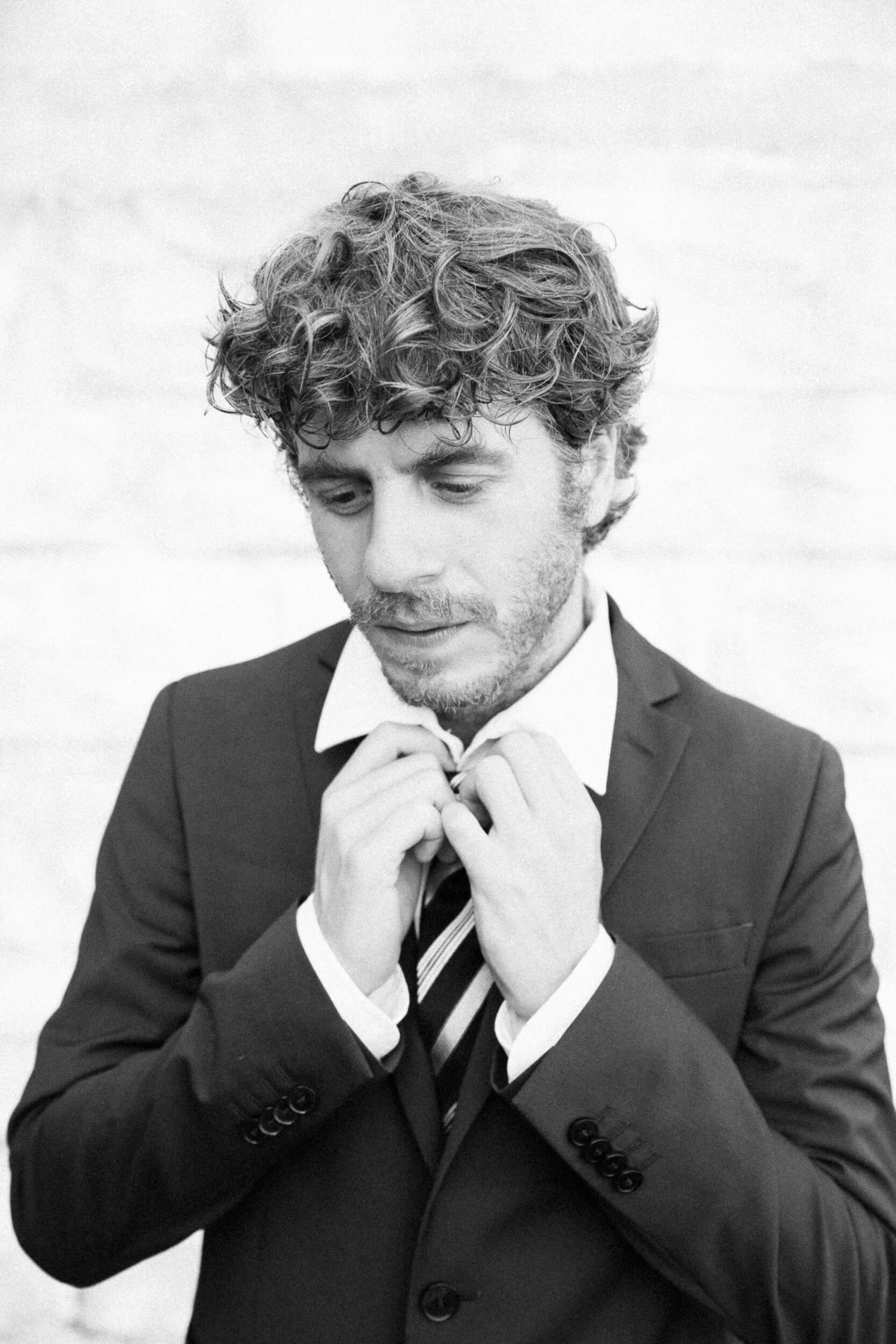 What is a song or album that describes this specific moment in your life?
It's a tough summer, a sad summer, and the right song is one by Jannacci, called "Lettera da lontano".
What is your biggest fear?
A few years ago, I would have told you the fear of not being heard, of being alone. Now I would phrase it differently, but it still comes down to the fear of loneliness. You see, when you reach many people, you also reach people who know how to hurt you, who can make you suffer, who can make you vulnerable. I'm afraid of giving up doing things to hide from the possibility of being seen by many people, including those who can hurt me, even though they are a minority. I'm afraid of hiding out of fear. I'm afraid that fear will win.
Your greatest act of rebellion?
For me, the greatest act of rebellion is giving yourself the chance to say what you think without any consideration for opportunity. It's not an act of rebellion that I frequently engage in, and when it has happened, it came at a cost, but I would do it again.
What does it mean to you to feel comfortable in your own skin?
I don't know, I have no idea; I've never felt comfortable in my own skin for a single day of my life.
The last person or thing that made you smile?
Fortunately, I do smile, I have people around me who can make me laugh. But I'd say unexpectedly Vasco Brondi, who is a friend, but we don't have an incredible bond, and I've never confessed this to him. For a completely random reason, he said something serious and heartfelt to me during the worst time of my life, which was the period after June 14. But by a magical coincidence, it came out in a very comical way during our chat preview. So, he was the first person to make me laugh during the worst time of my life.
What is your happy place?
Ah, this one is simple: being on stage. It's the only place where I feel comfortable in life, the only place where I feel free, where I feel unassailable, where I feel serene, where I don't despise being myself, where I feel at home. I'm more myself in front of 10,000 people than in normal life talking to those who know me best in the universe. And that's also a problem.