They say life is a constant evolution, a constant transformation.
And what else is acting if not a constant evolution, a constant transformation, in other words, life?
Actress Juju Di Domenico went through a growth path as Micki, the character she plays in "Curon," with whom she has learned to be not only the character but also to be a little more herself.
On a beautiful day in Rome, Juju told us about the "Curon gym," her passion for languages and makeup, allowing us to take a peek under the surface of that "lake" that is her life and her work.
Which aspect of the script of "Curon" struck you the most when you first read it?
During auditions, I had the chance to read only a few scenes, and I immediately fell in love with Curon's mysterious atmosphere. Having read just a small part of the script, I was very curious. Once I got Micki's part, they would send me the script one episode at a time, because they were constantly modifying it and this made everything even more appealing, I couldn't wait to read the rest of it.
"Curon" is also a coming-of-age story. What struck you the most about the characters' evolution? What is your favorite coming-of-age story (novel or movie)?
A word that I frequently use to describe my character is "evolution." Micky, throughout the episodes, deals with and experiences a growth process, learning how to be herself. At the beginning of the show, each character seems well-shaped and well-defined, but as the story goes on, you find out that not everything is what it seems, there's more under the surface, as in the lake.
One of the coming-of-age stories that have impressed me and fascinated me the most is "Call Me By Your Name." A delicate, but visceral story, I recommend watching this masterpiece by Guadagnino and reading the delightful novel by André Aciman.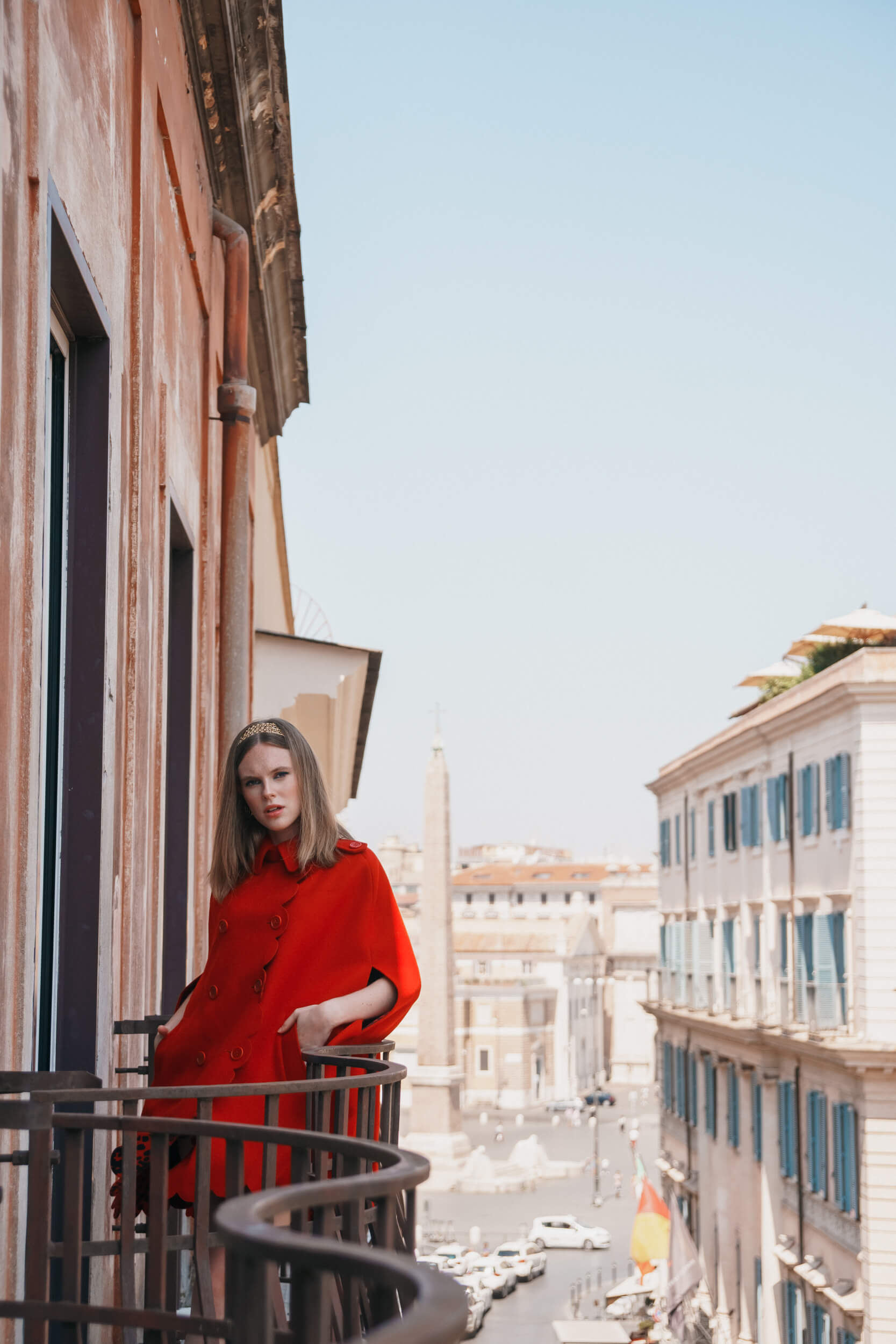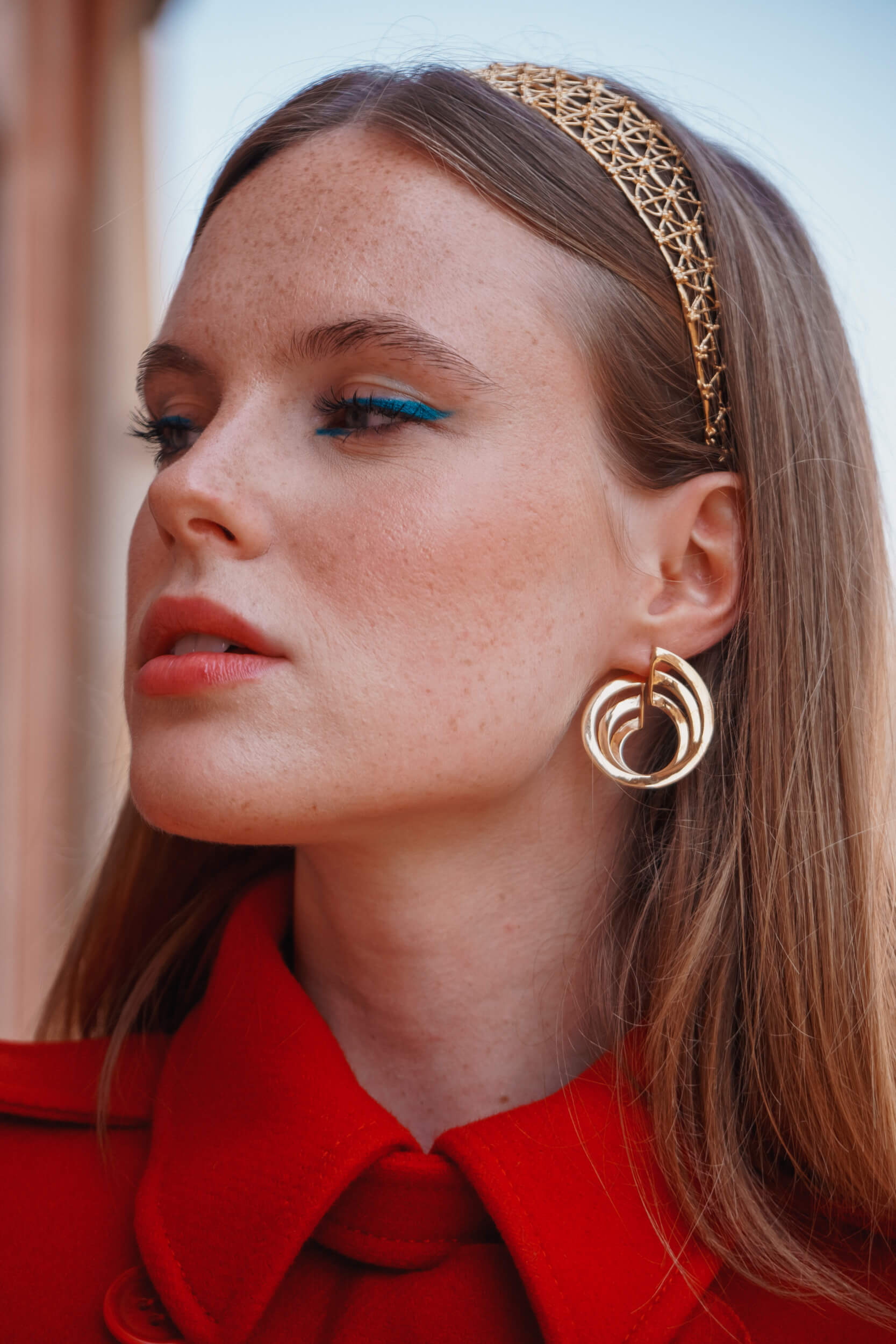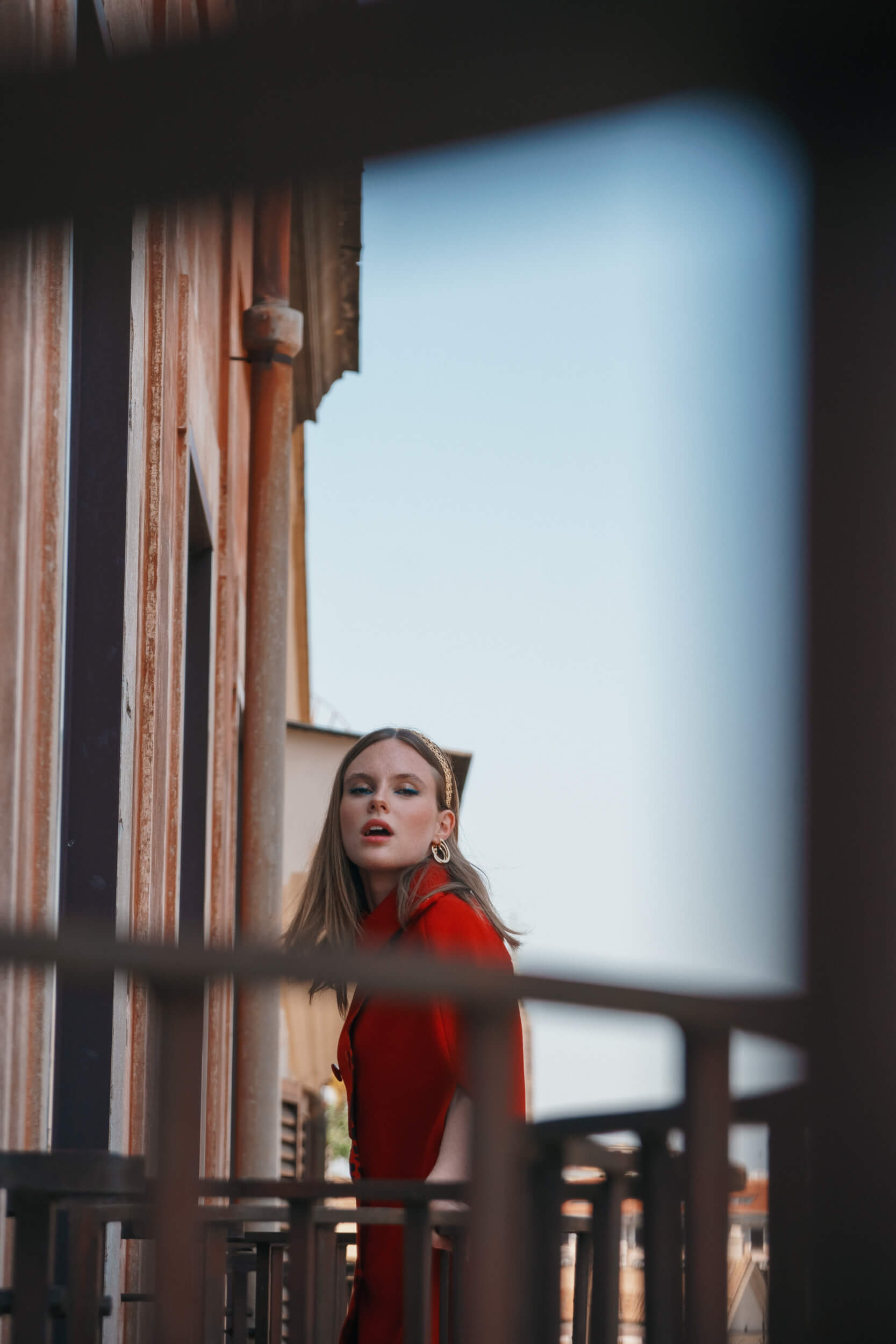 "A word that I frequently use to describe my character is evolution."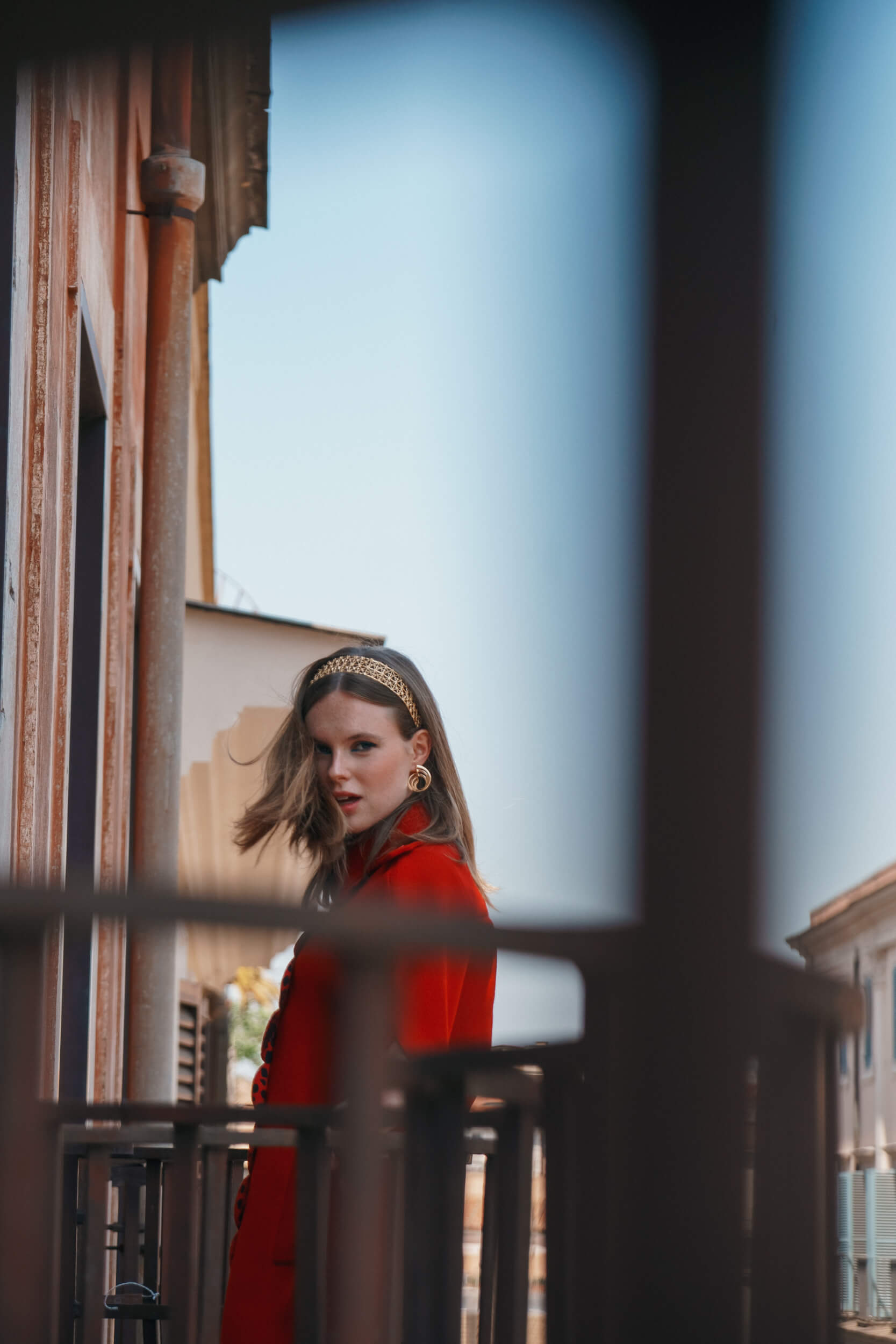 How did you build your character, Micki? How much of Juju is there in Micki?
In "Curon's gym," (the place where we used to rehearse to play our roles) we've had the chance to build our characters for three hard weeks, full of satisfaction, with some great coaches.
There's a piece of Juju in Micki, as in every character I get to play: a part of in particular that I take to the extreme to further develop it. She's a girl who's apparently very simple, joyful, but who has fears and insecurities inside with which she will have to deal over the course of the story.
How did you and the other members of the cast work to establish the relationships between the characters? 
We got the chance to get closer to the characters as a group, all together, one step at a time. This was very important, because confrontation, especially in a story like "Curon"'s, where all characters are connected and intertwined with each other, helps better understanding the dynamics of the storytelling.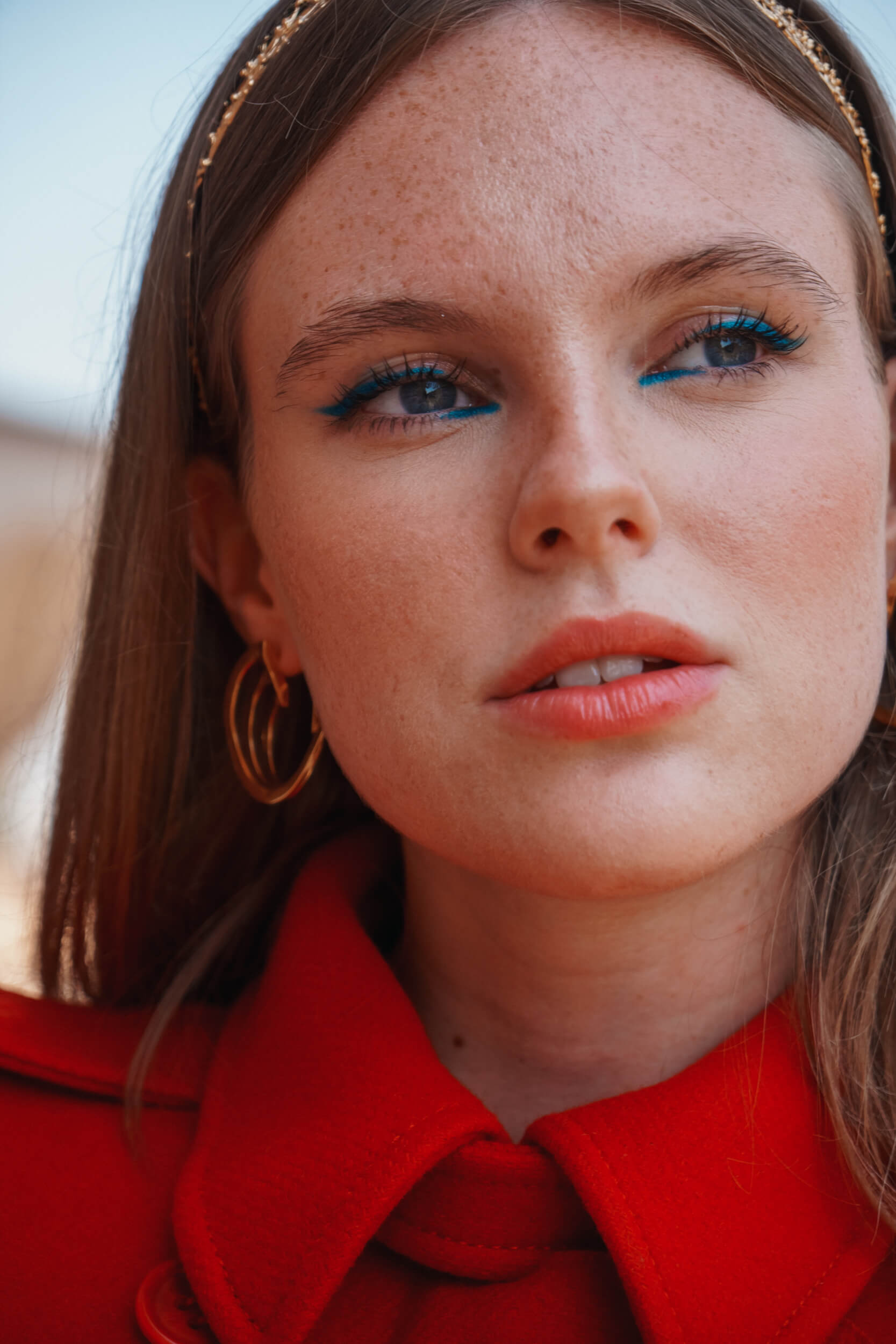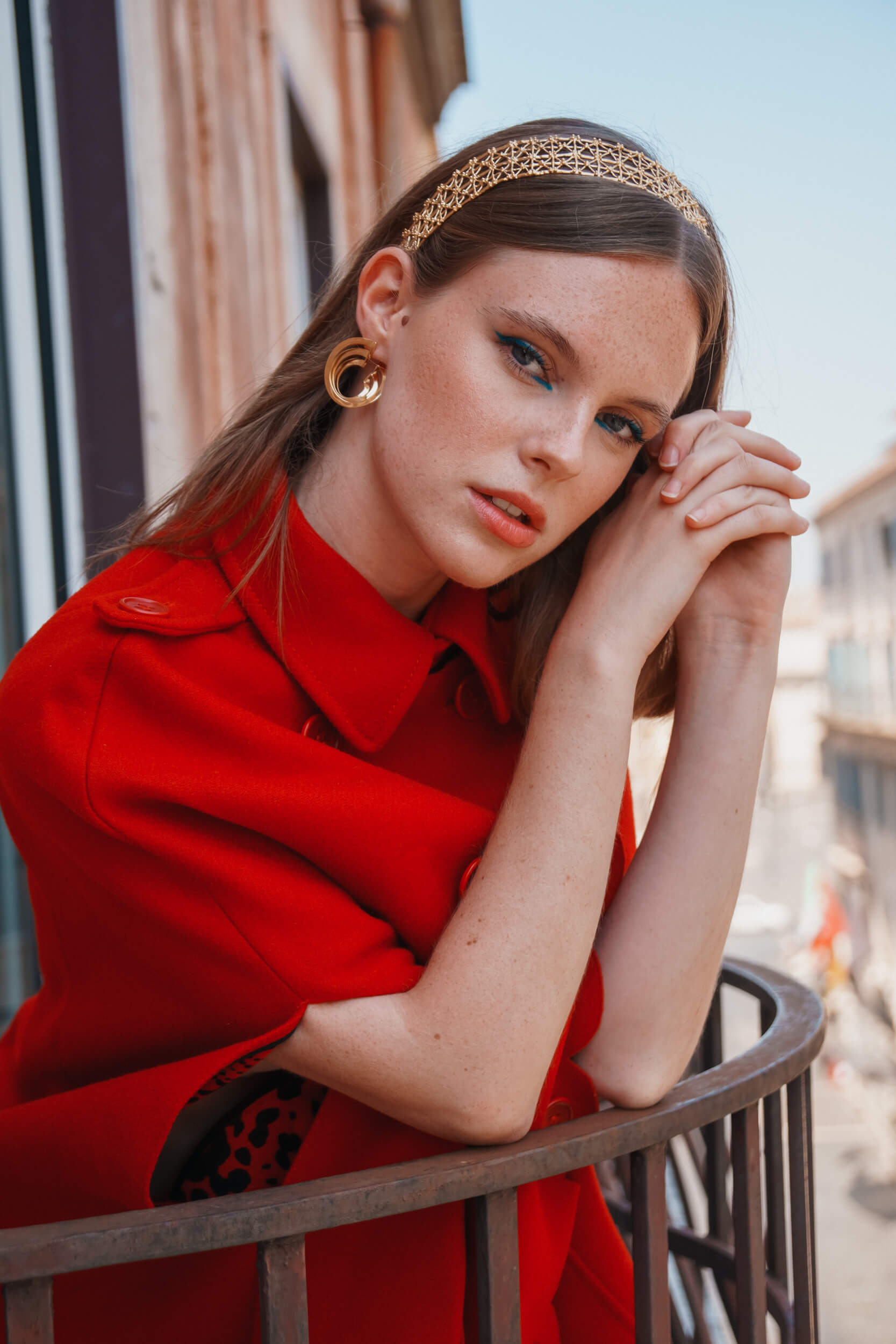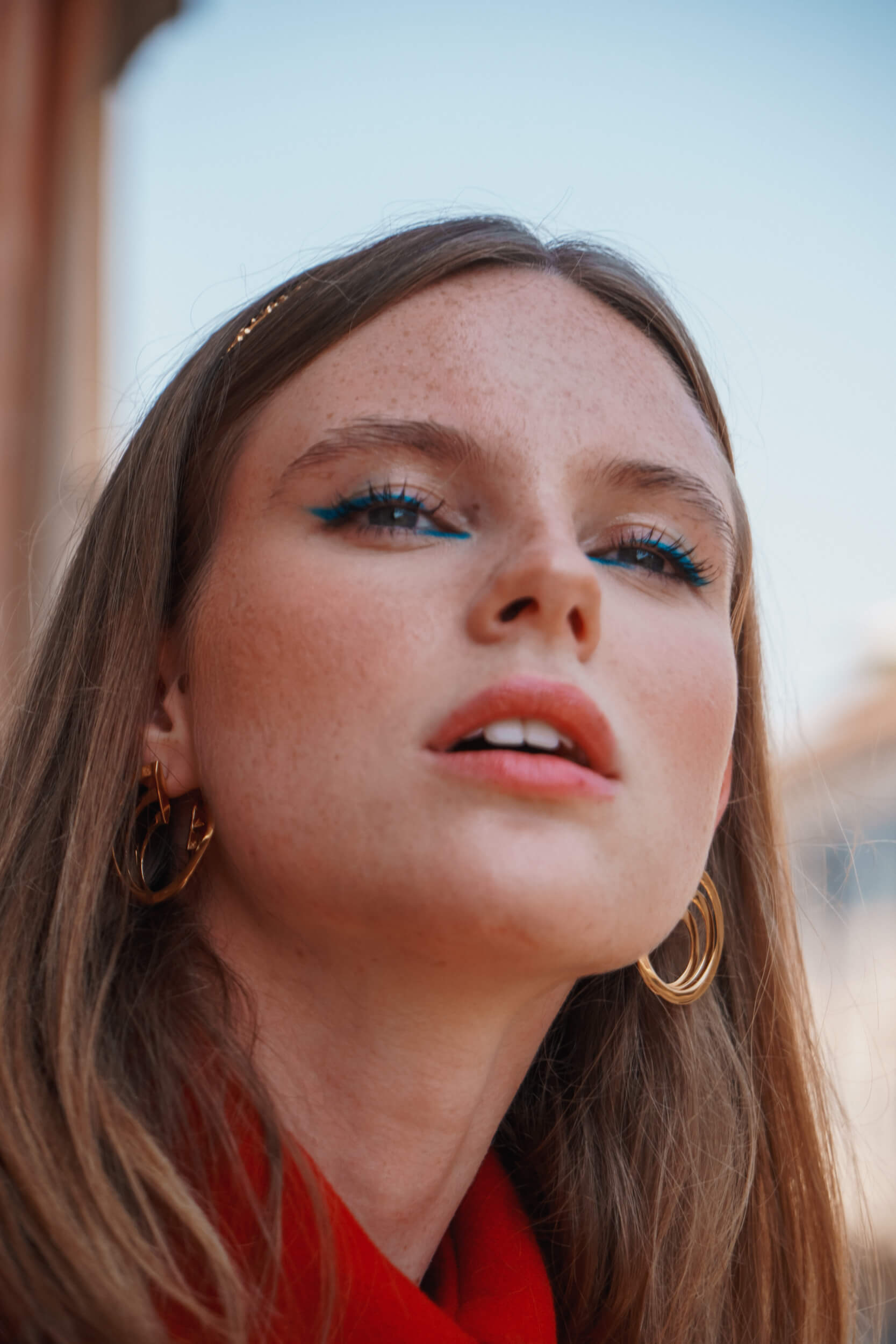 "There's a piece of Juju in Micki, as in every character I get to play."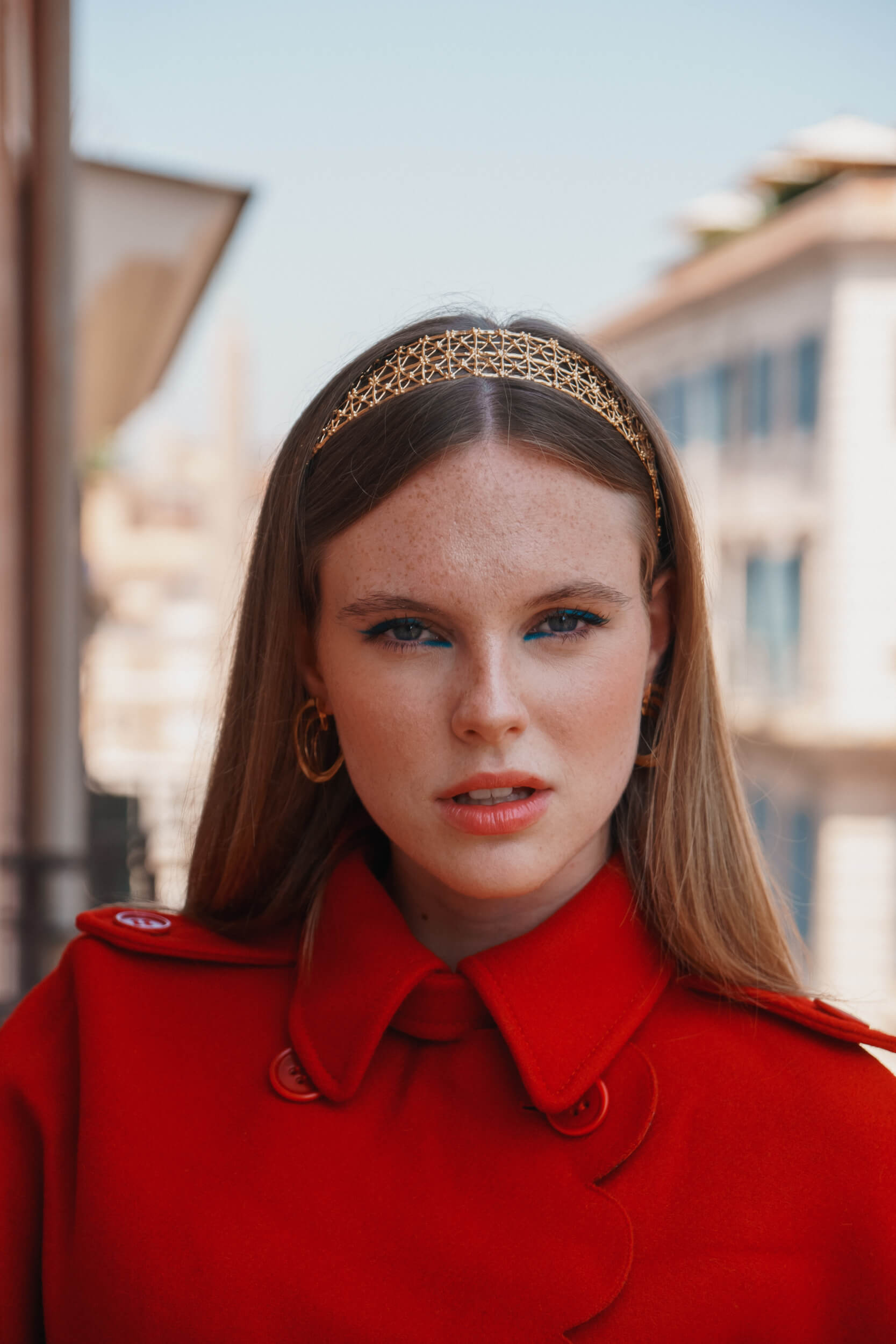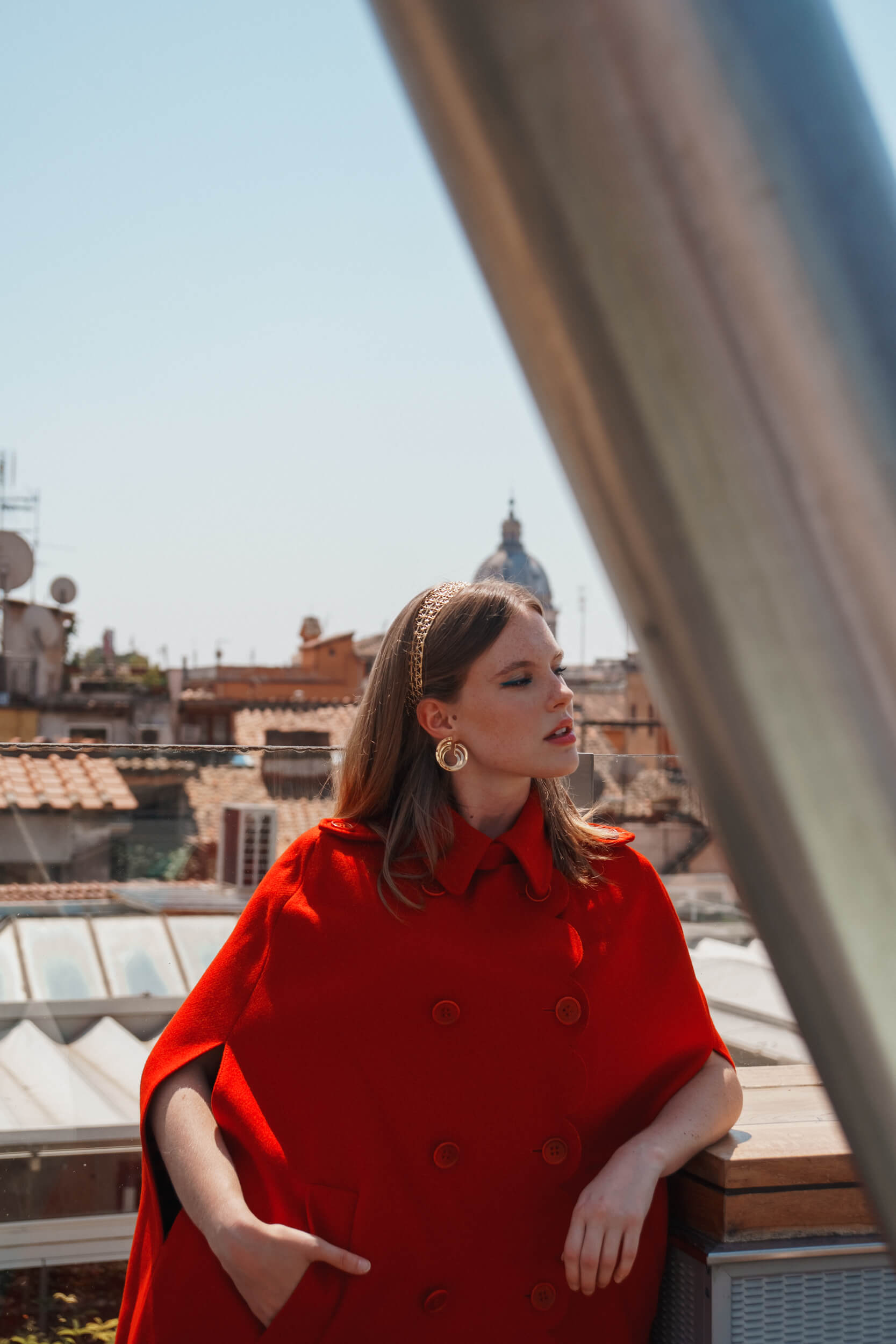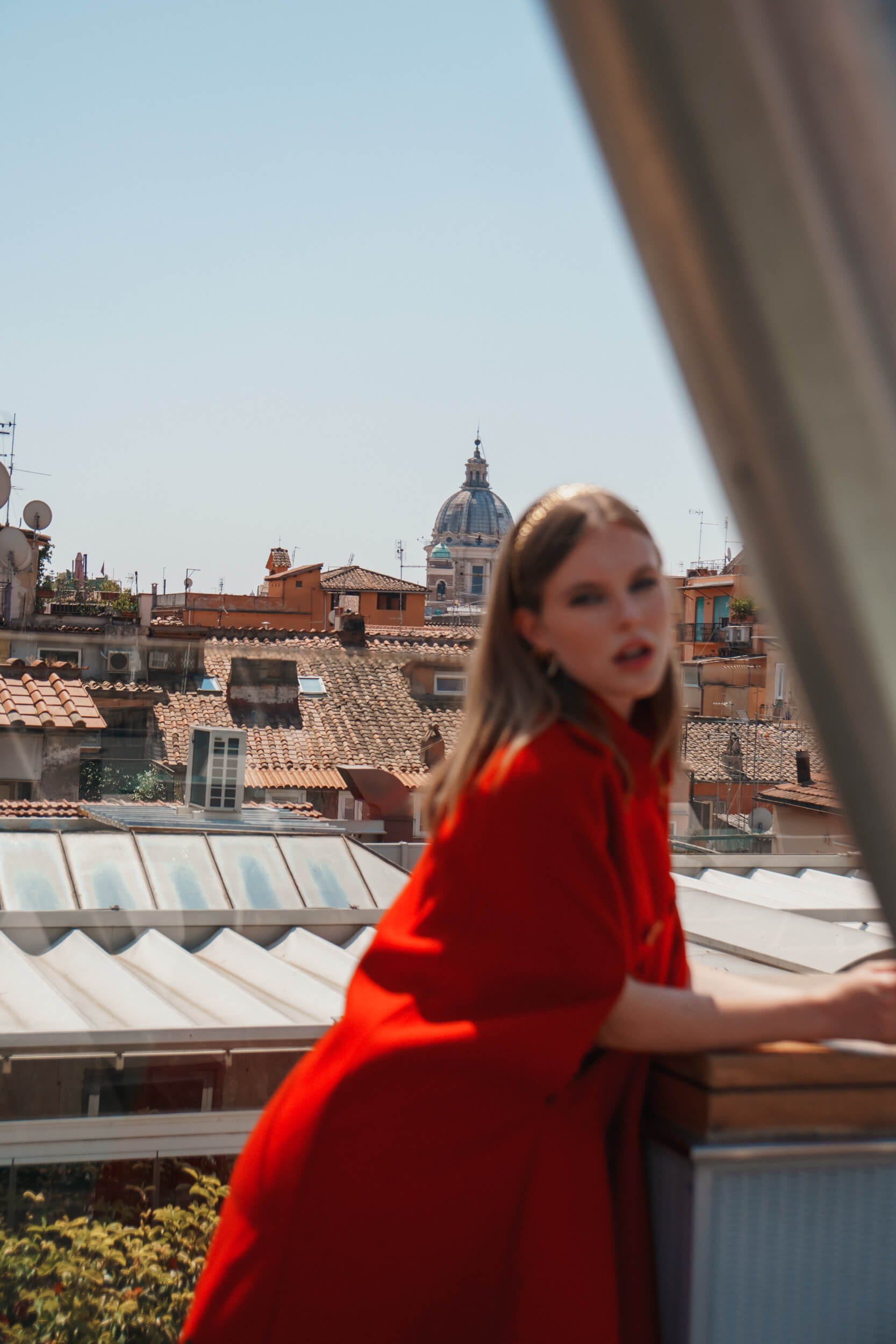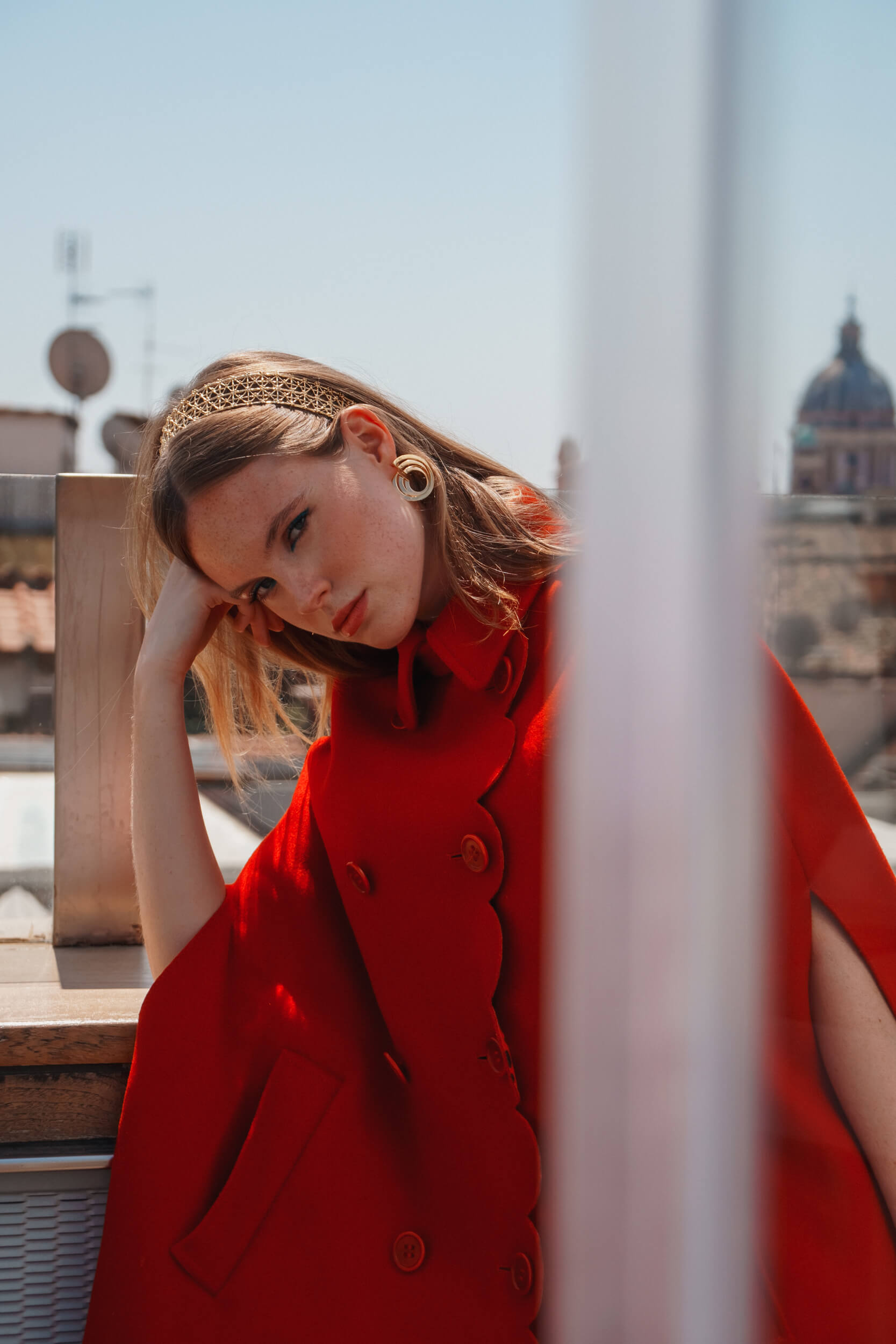 Given your passion for languages, in which other language would you want to act and which new language would you want to learn?
Acting in English would be an achievement; a language I'd like to learn would be Chinese, I think.
Would you dub yourself in another language?
It would be fun to listen to my voice in another language, but I have to admit I don't feel comfortable in a dubbing studio. I find it really hard to give life to my character once again, but locked in a room between microphones and screens.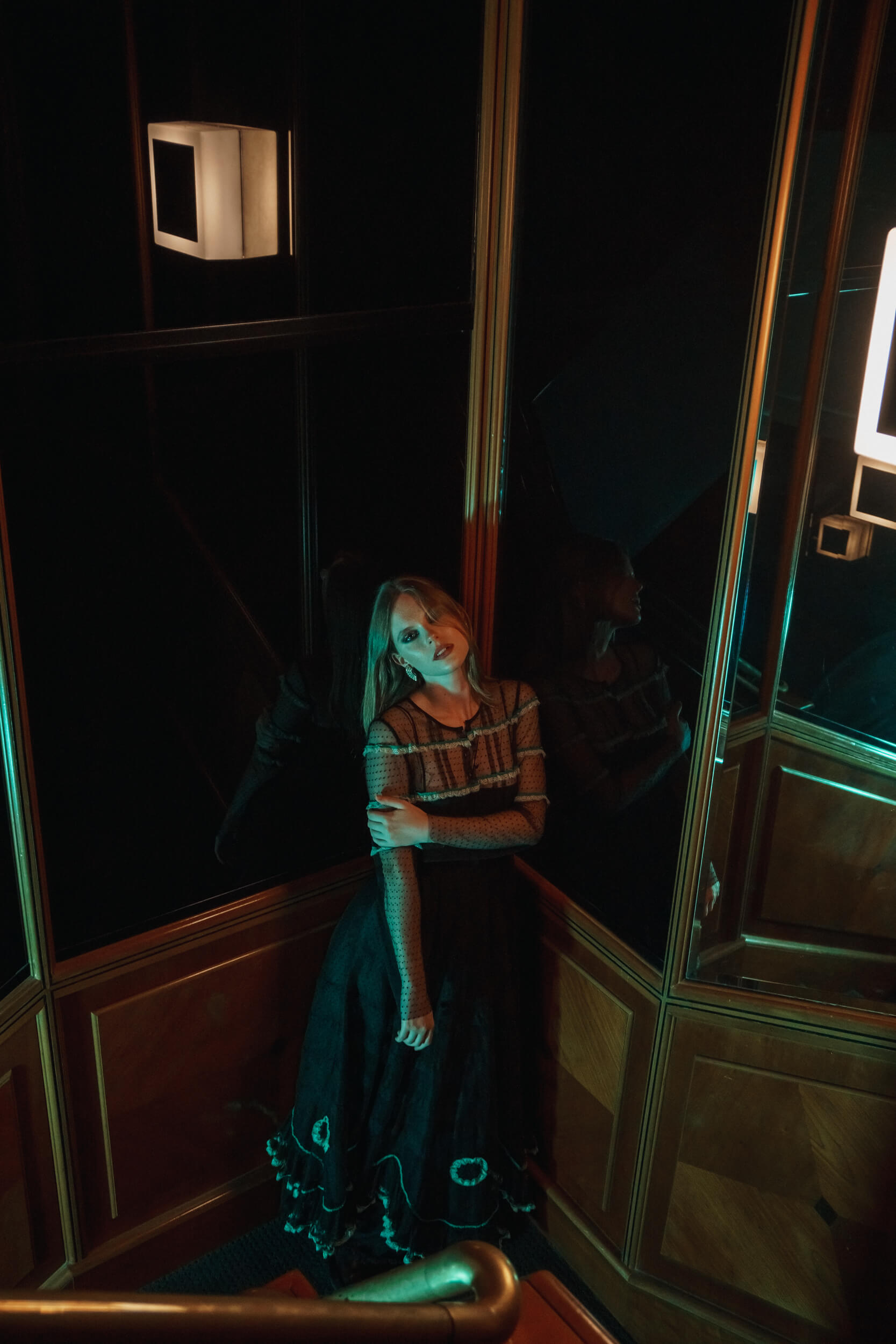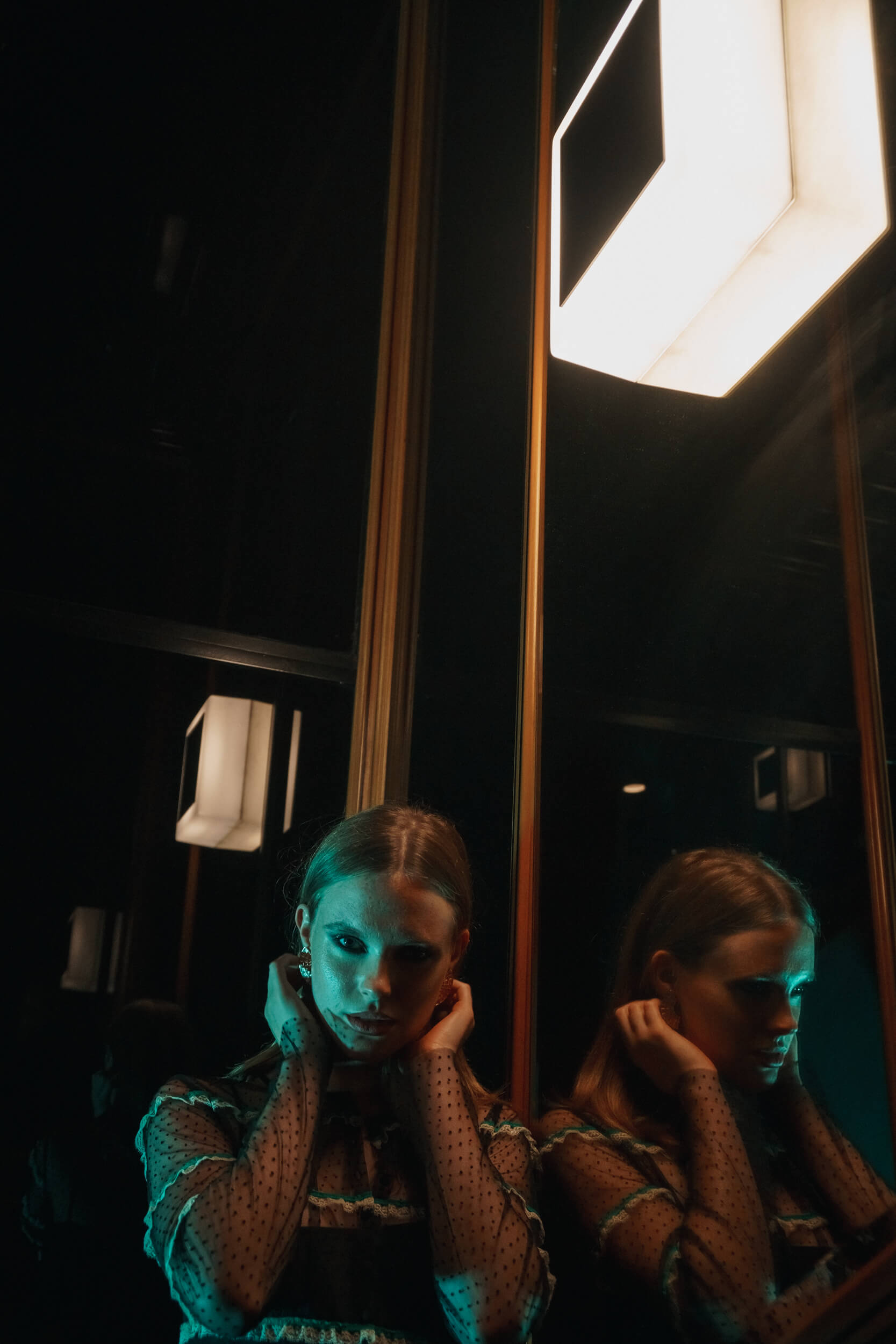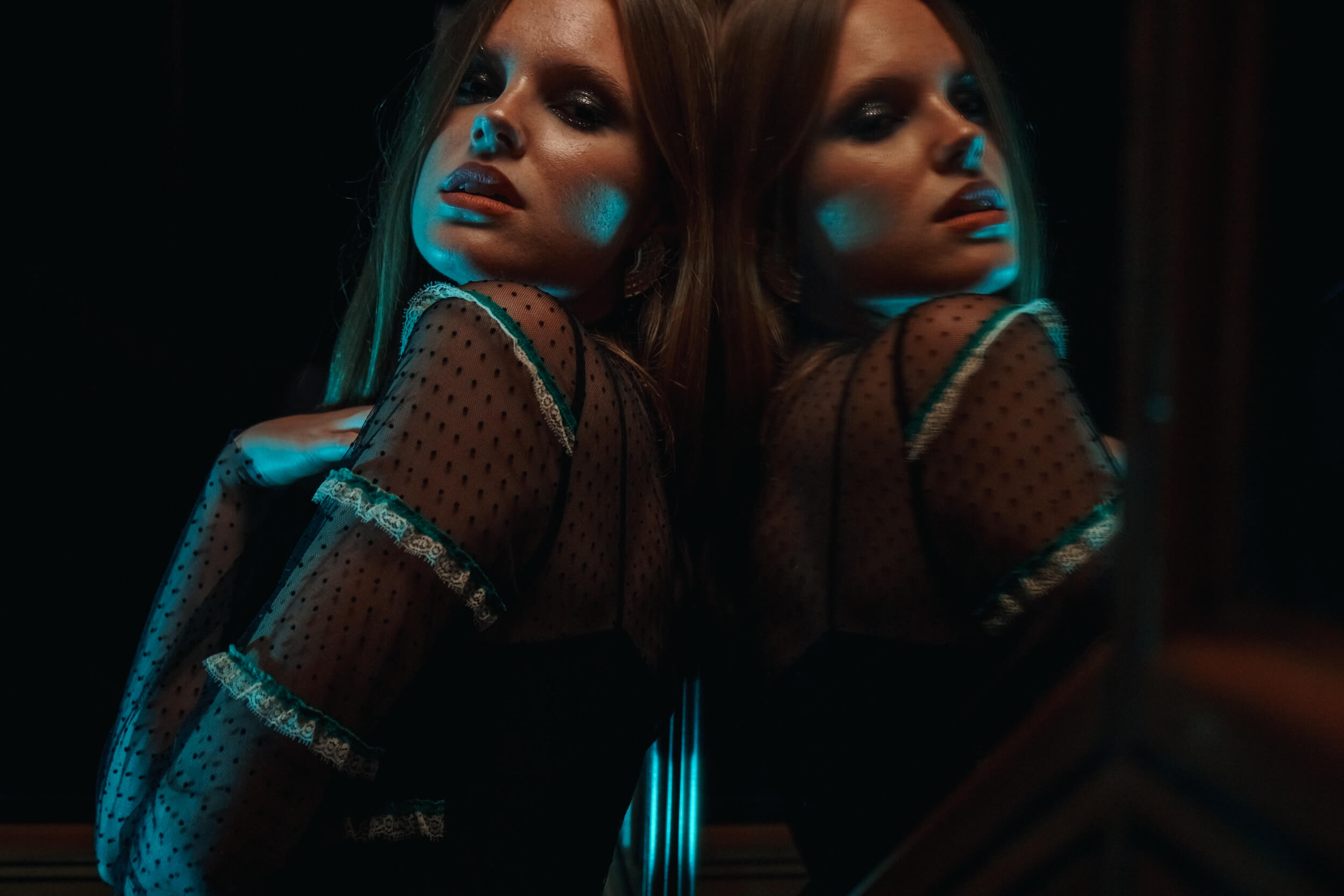 What's the movie that made you fall in love with cinema?
"Billy Elliot."
A movie that makes you laugh, one that makes you cry and one that makes you hold your breath?
"Crazy, Stupid, Love" to have a laugh.
"About Time" if you want to cry.
"Dogman" to hold your breath.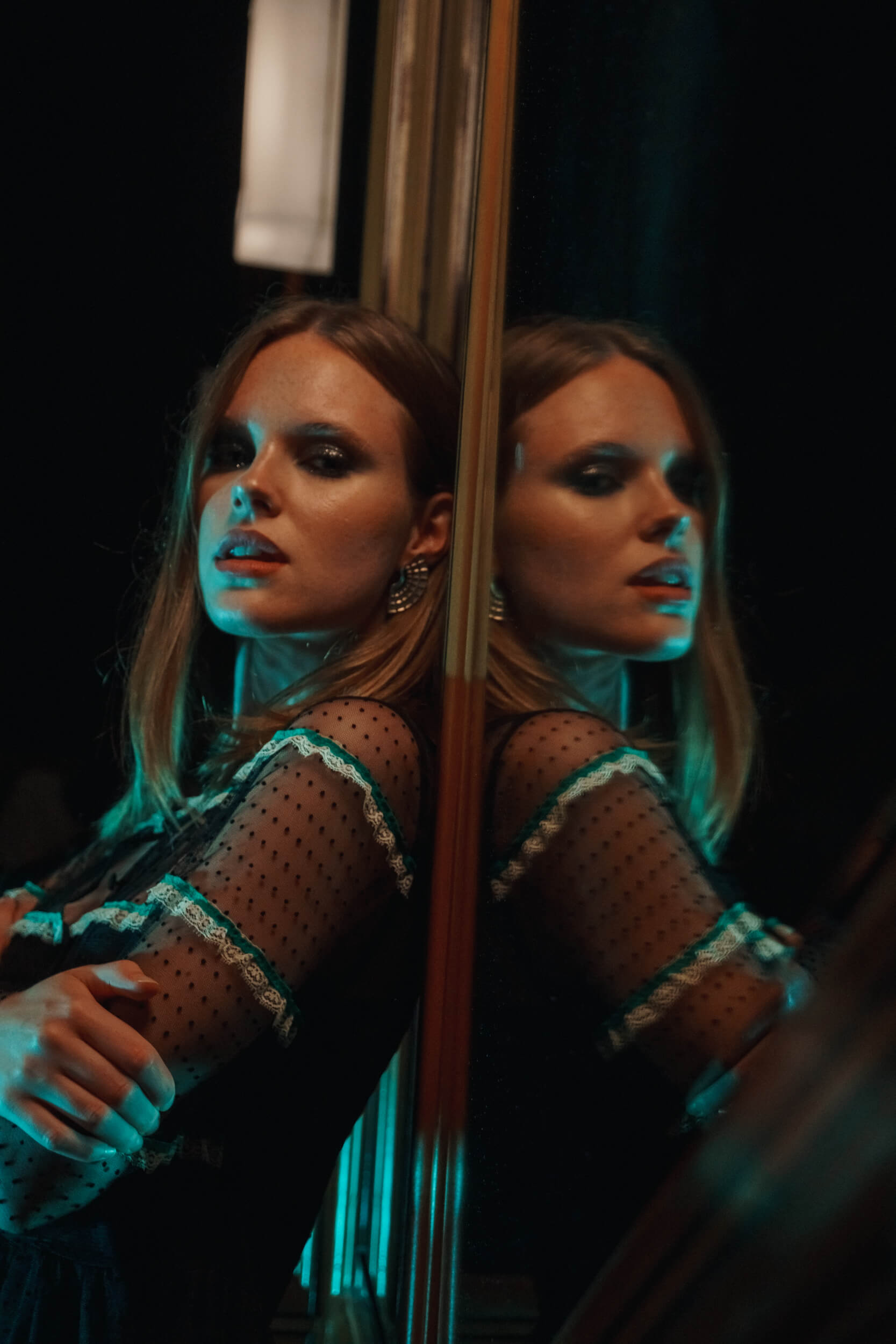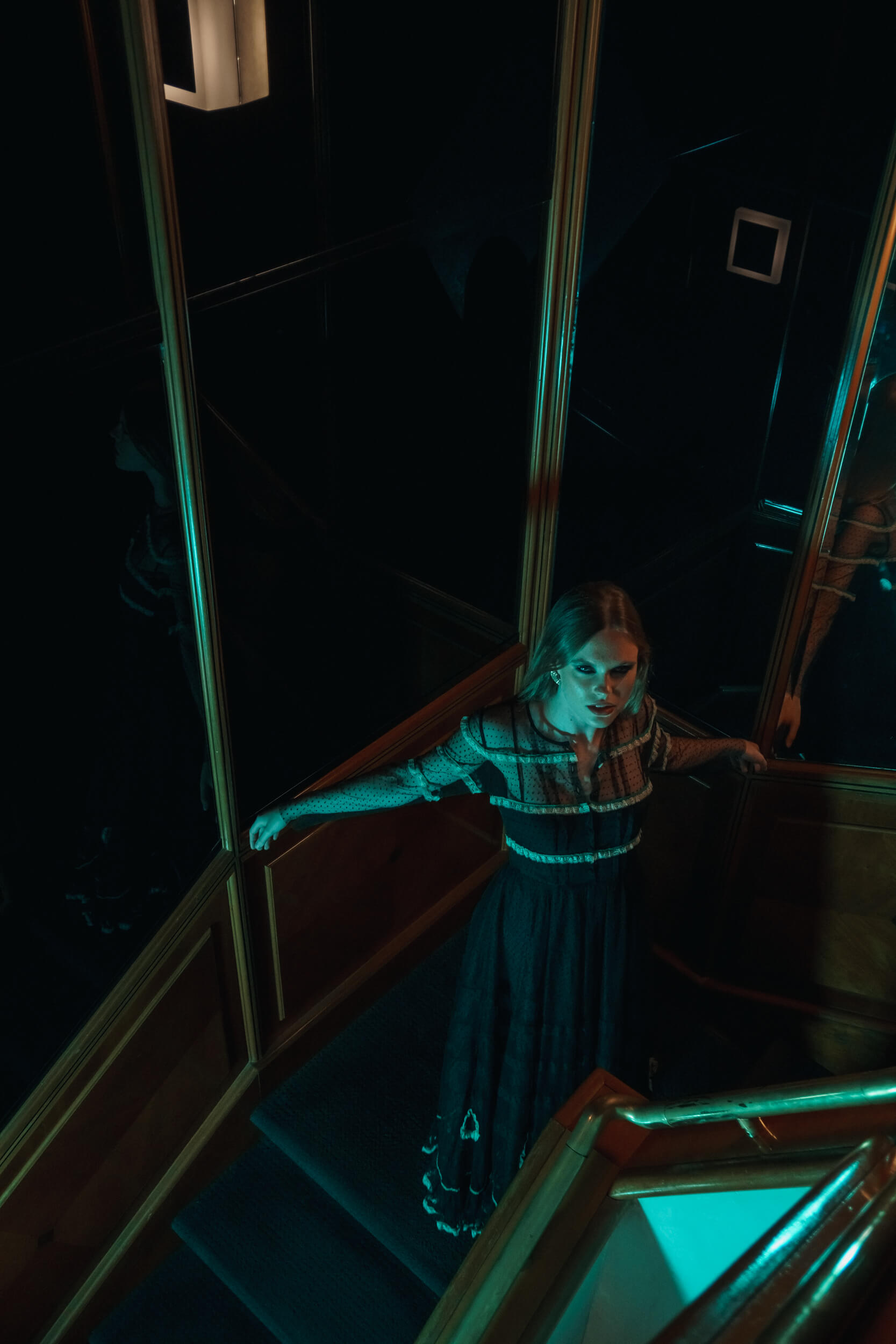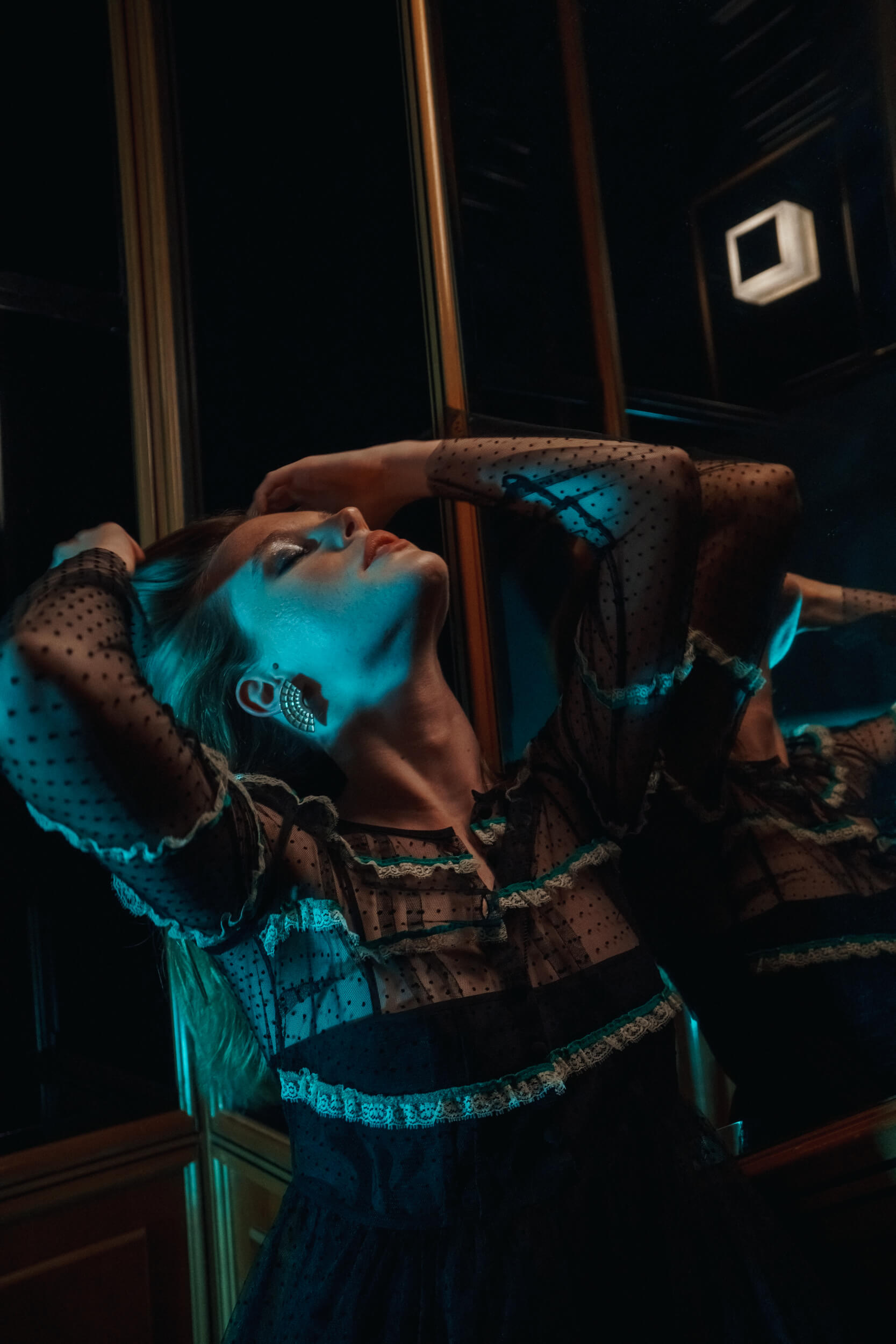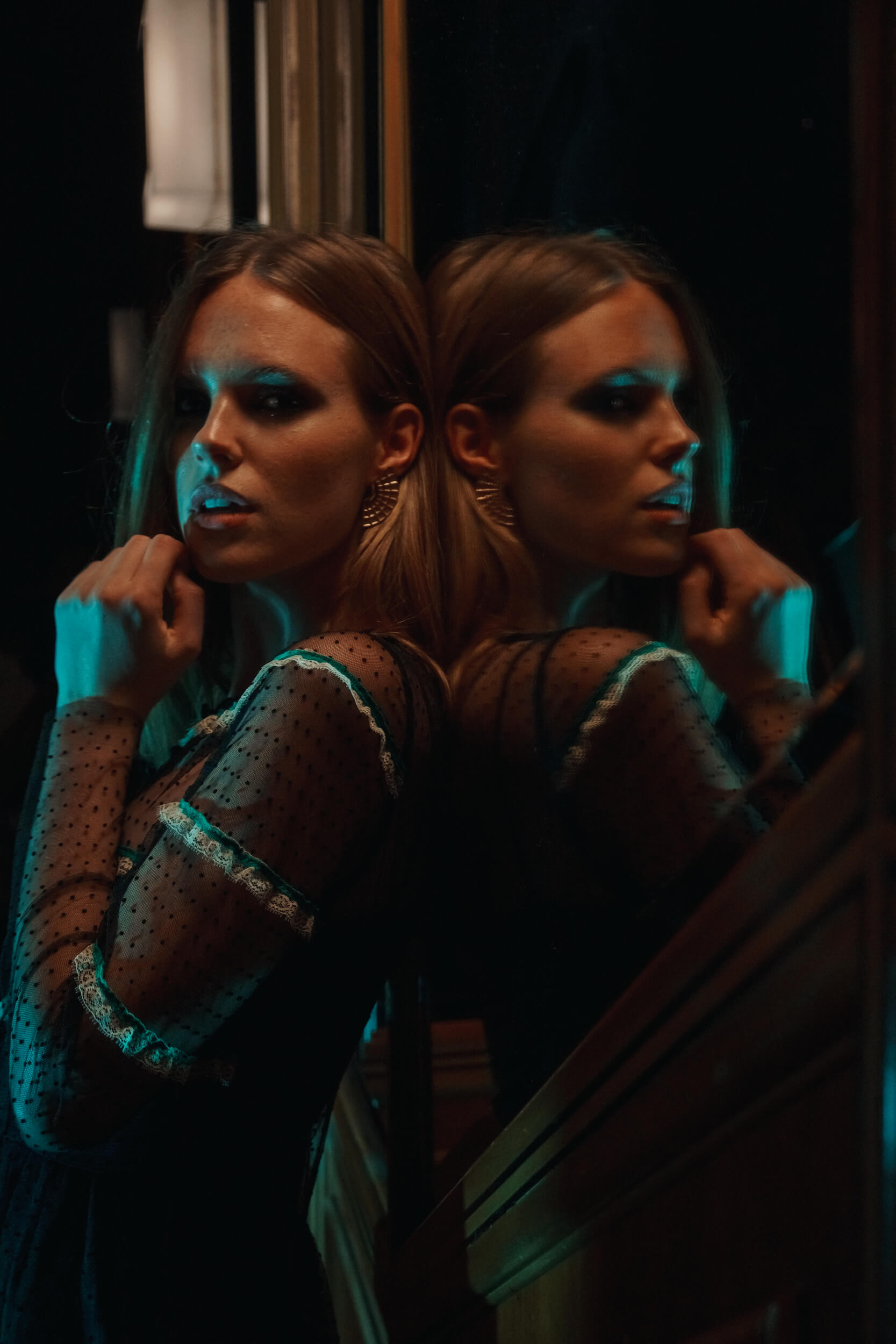 What's the last show you've binged-watched?
"Chernobyl." Amazing, I loved it and I highly recommend it!
What's your must-have on set?
A bottle of water, mints, an interesting book and headphones.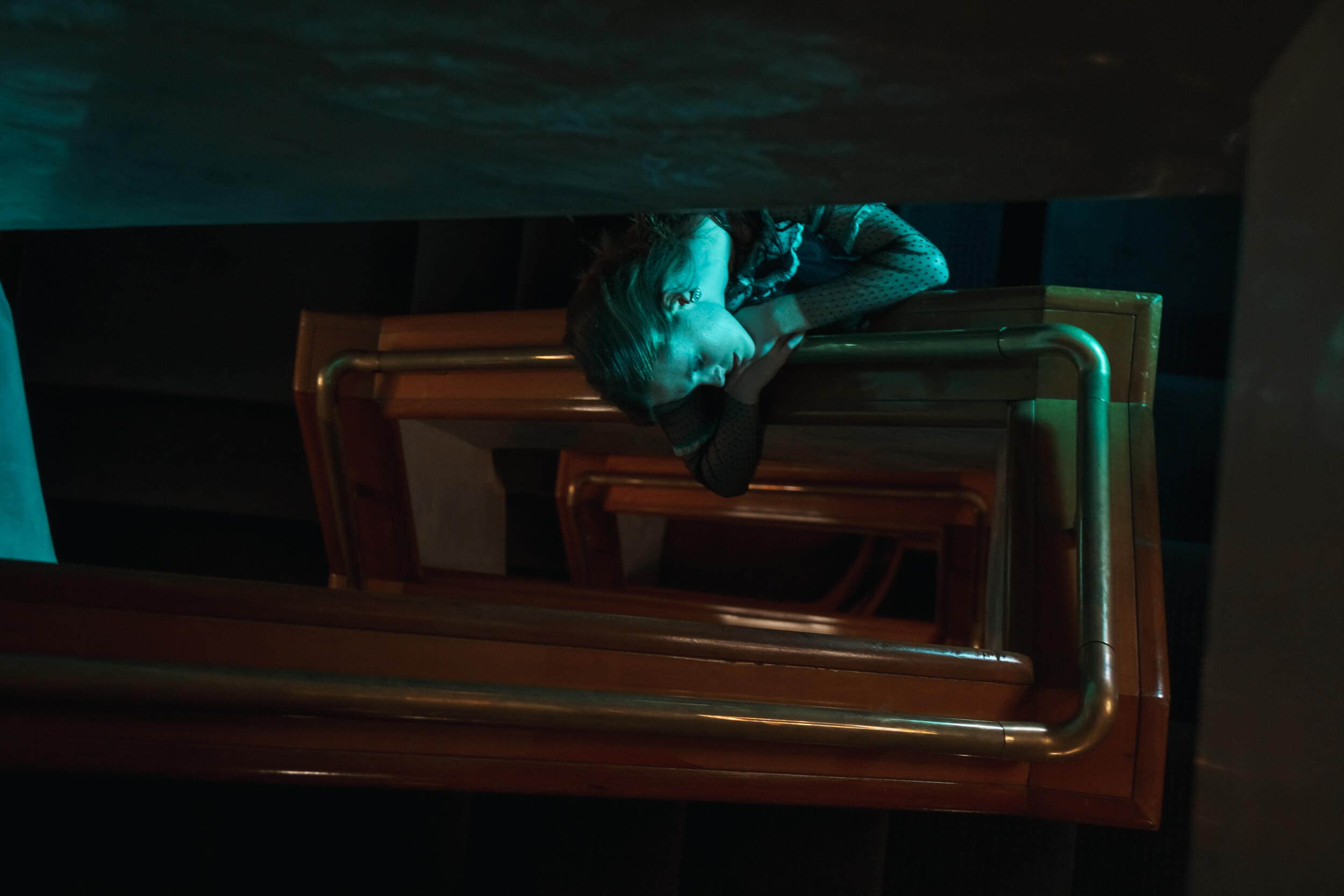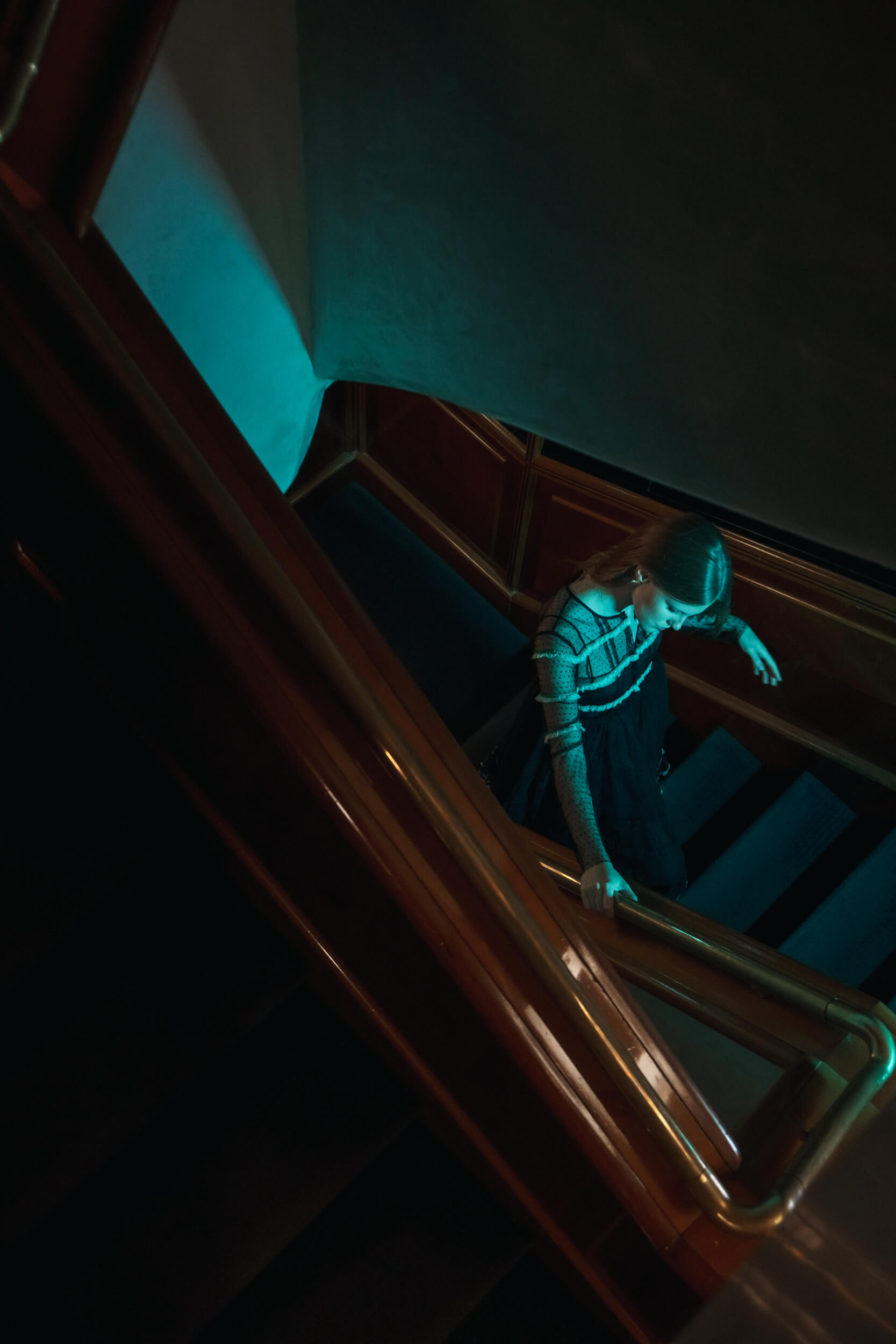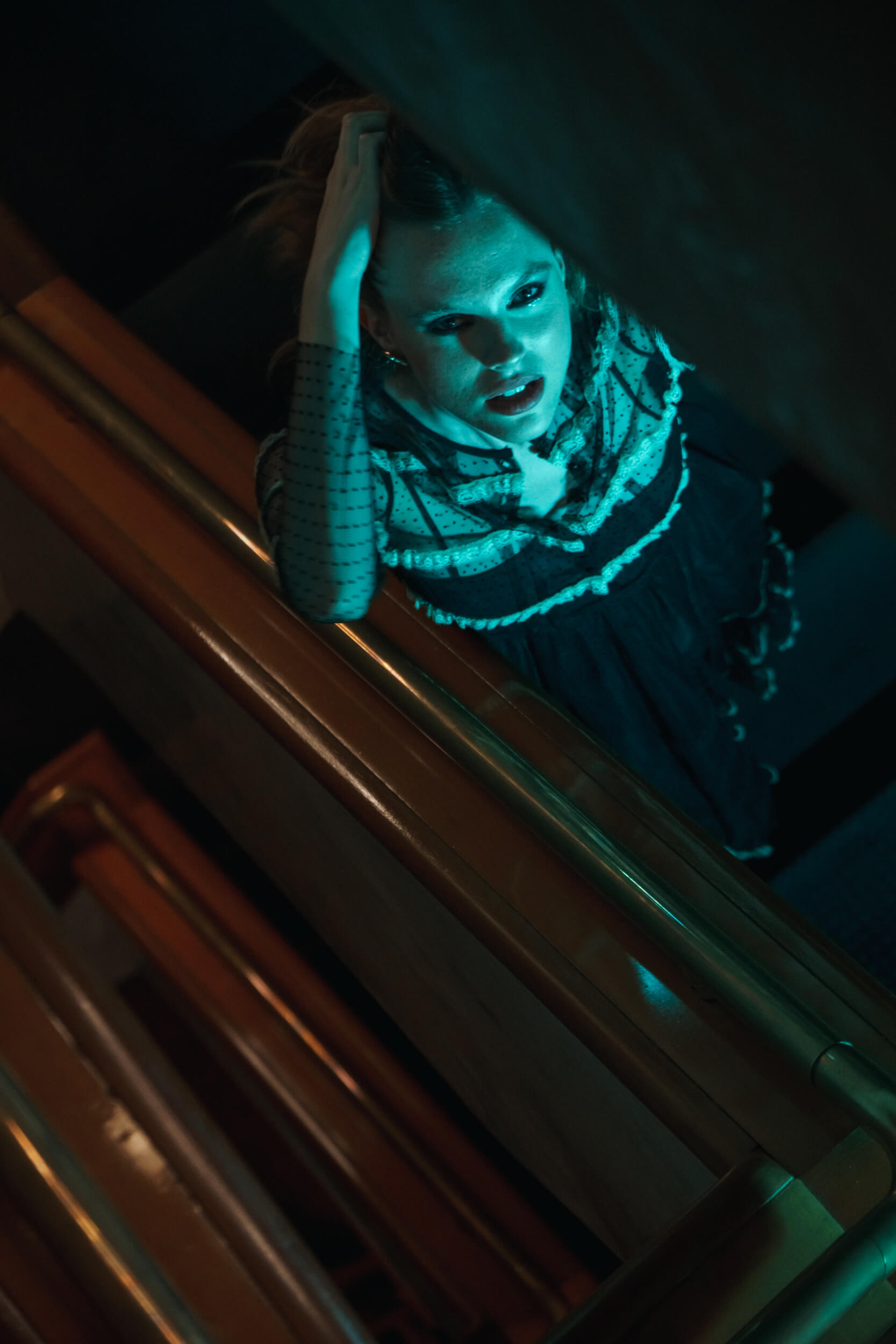 An epic fail on set?
I don't think I've had any yet, but it won't be long, I guess, because I'm a mess in daily life, I stumble upon my own feet!
What's your relationship with makeup, inside and outside the world of cinema? Do you have a favorite makeup look from movies?
I really love makeup: I love doing my own makeup and having it done from someone else, it's fun to see how you can change with so little effort.
Onset, I'm really impressed by special effects like wounds, aging of the skin, fake blood. It's really interesting to watch makeup artists at work.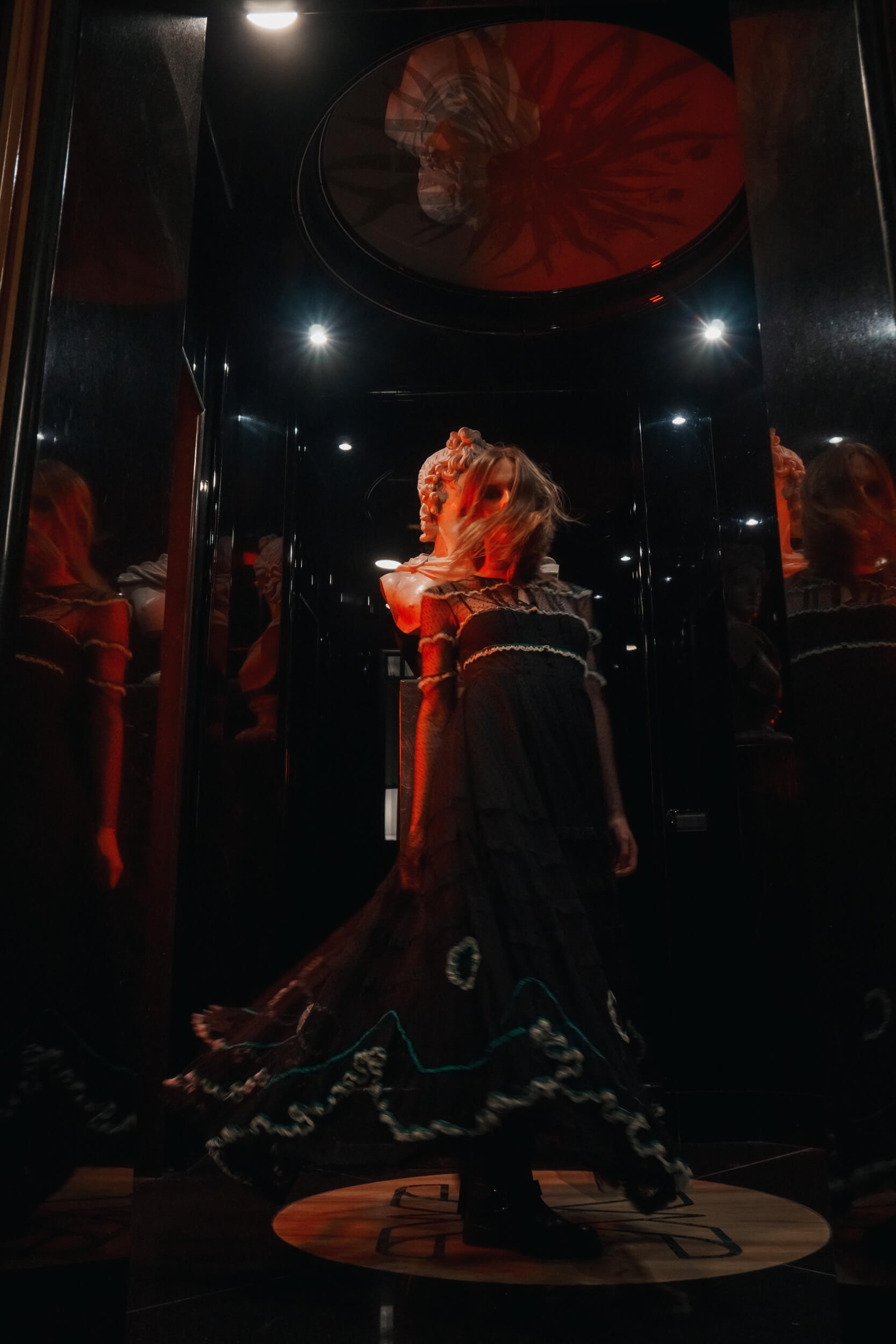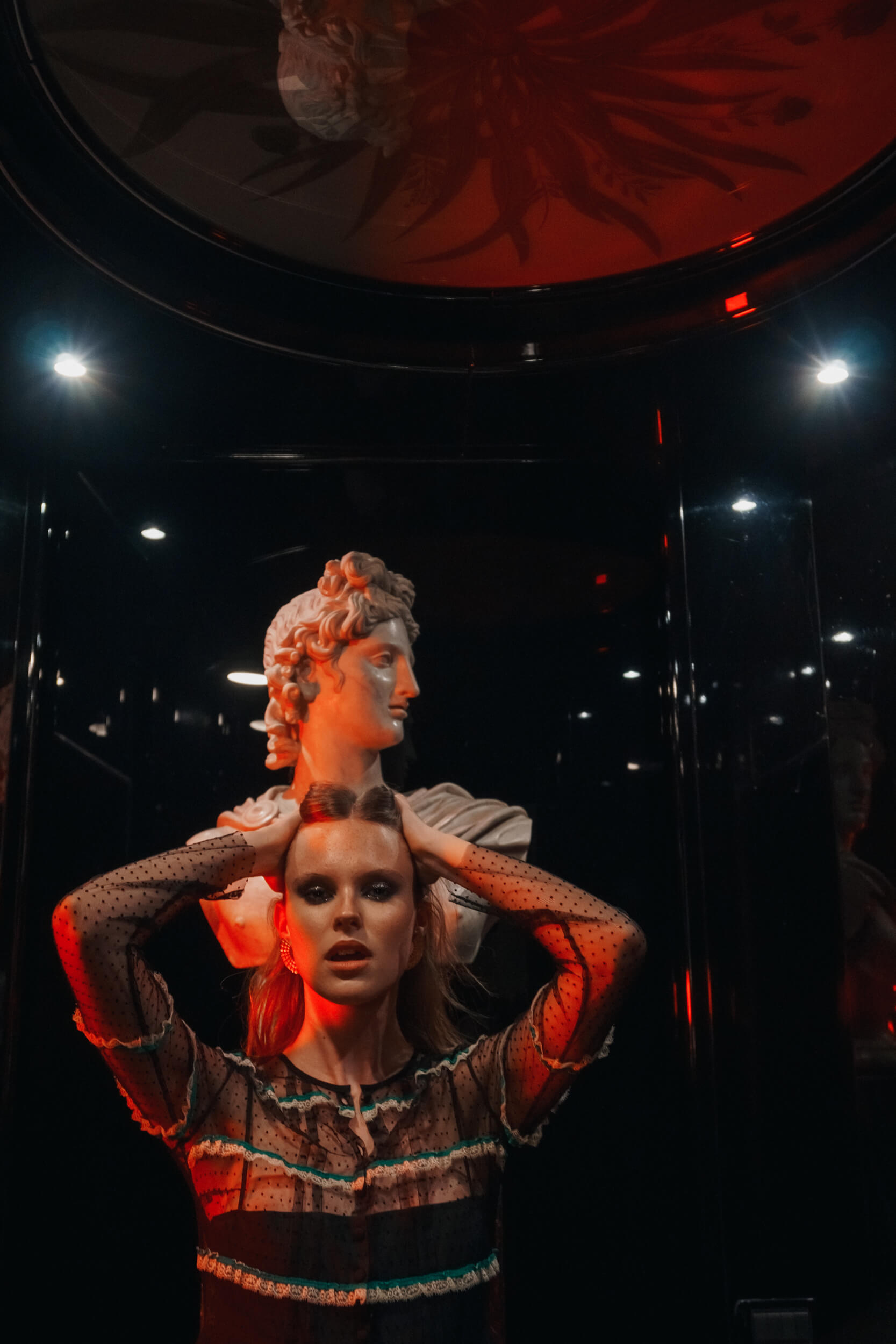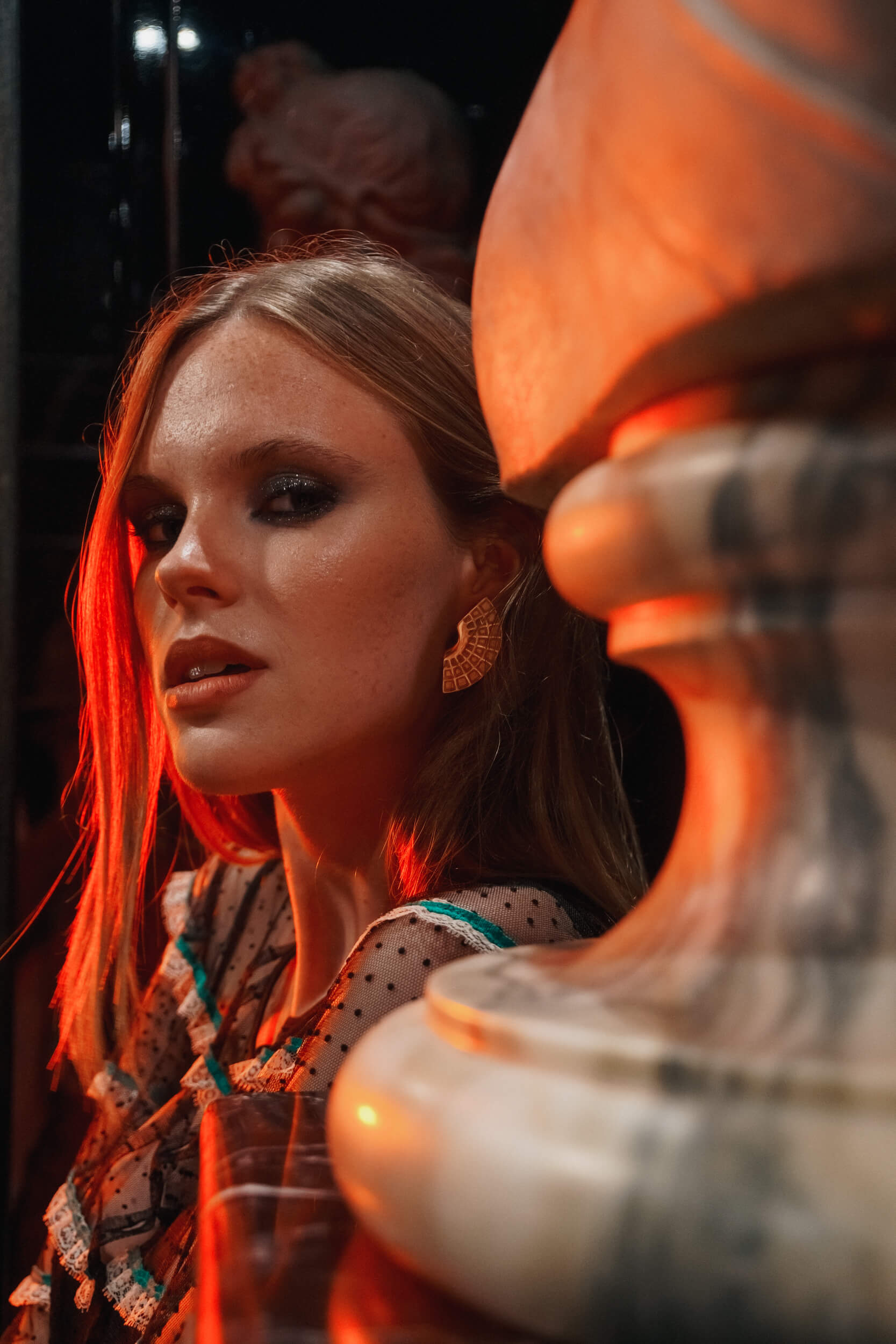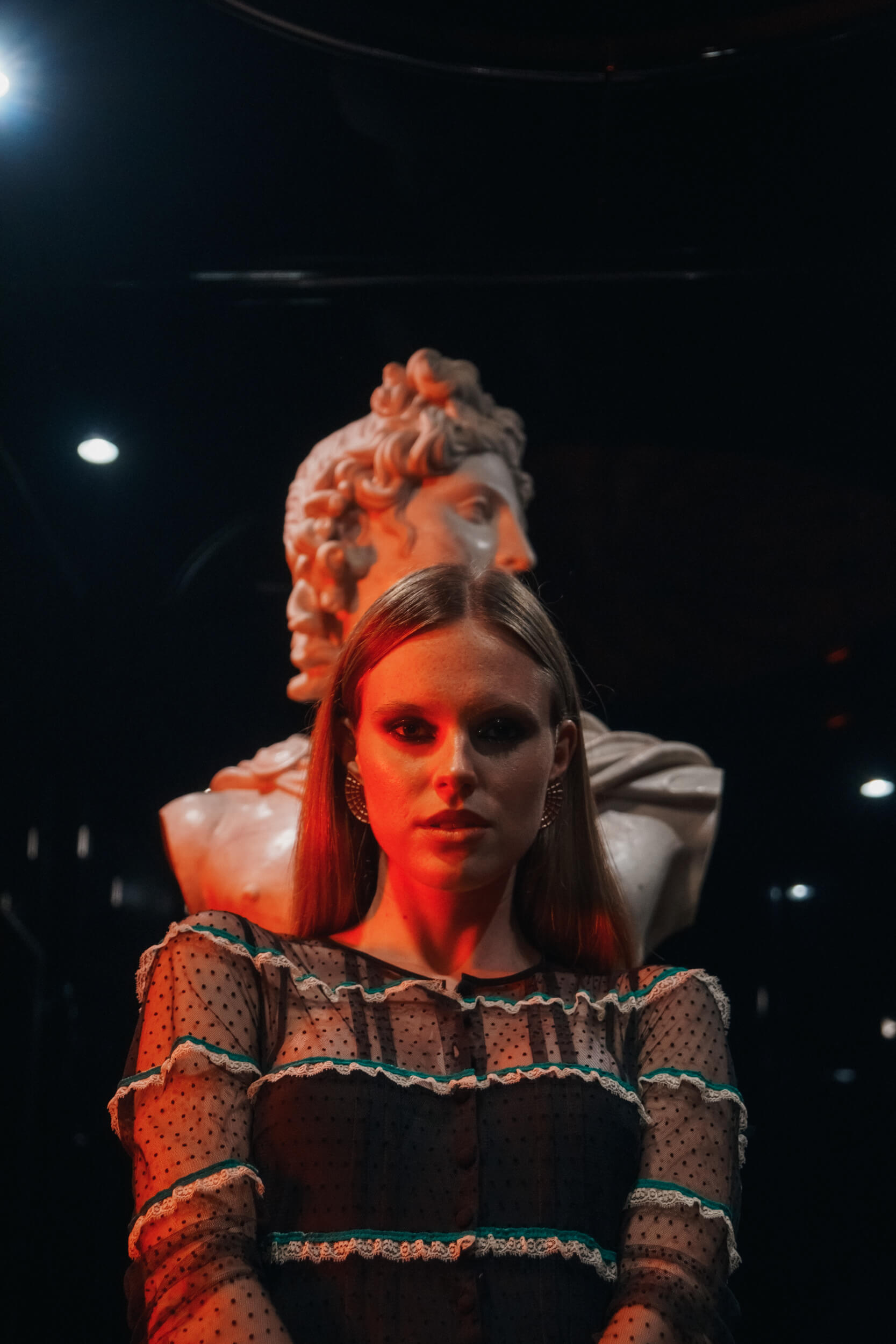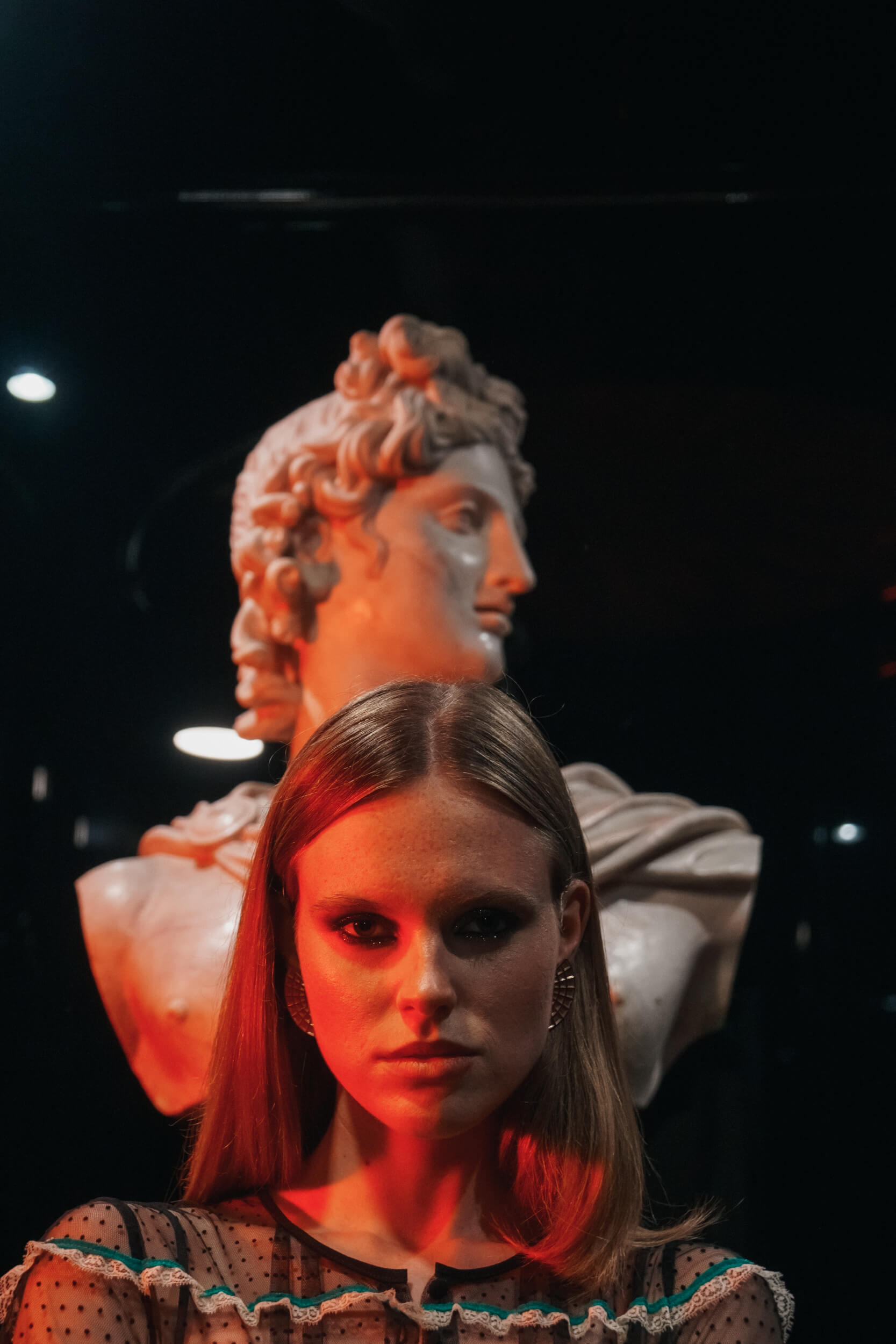 What's your go-to makeup look?
I like to think that it's an easy and quick makeup, but if I look into my clutch, which is quite big, I realize that maybe it isn't. I like to experiment with new products, colors, and textures. My first pocket money used to finish very quickly.
What does feeling comfortable in your own skin mean to you?
It means feeling good with myself and listening to my body.
Happiness.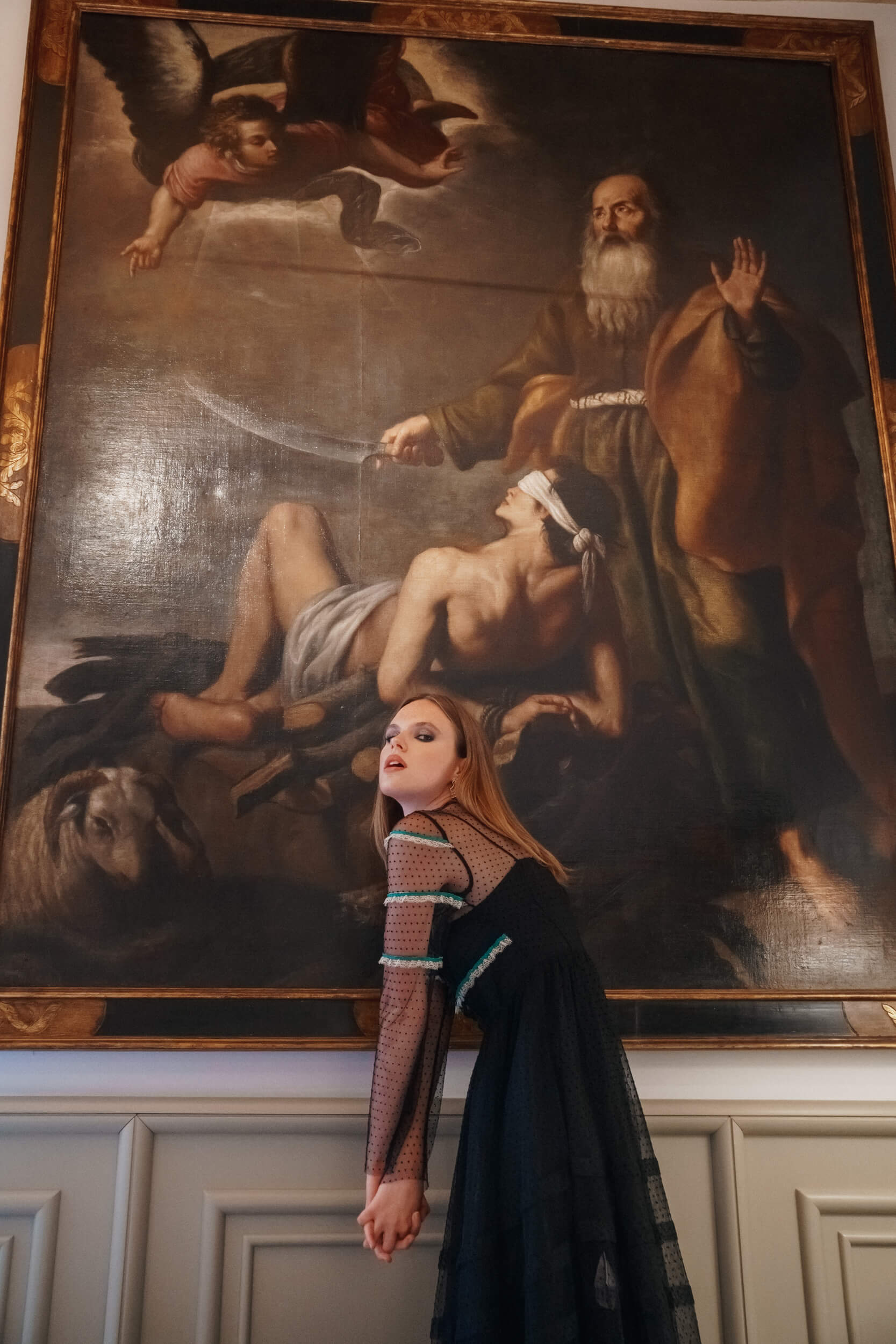 "Feeling good with myself and listening to my body."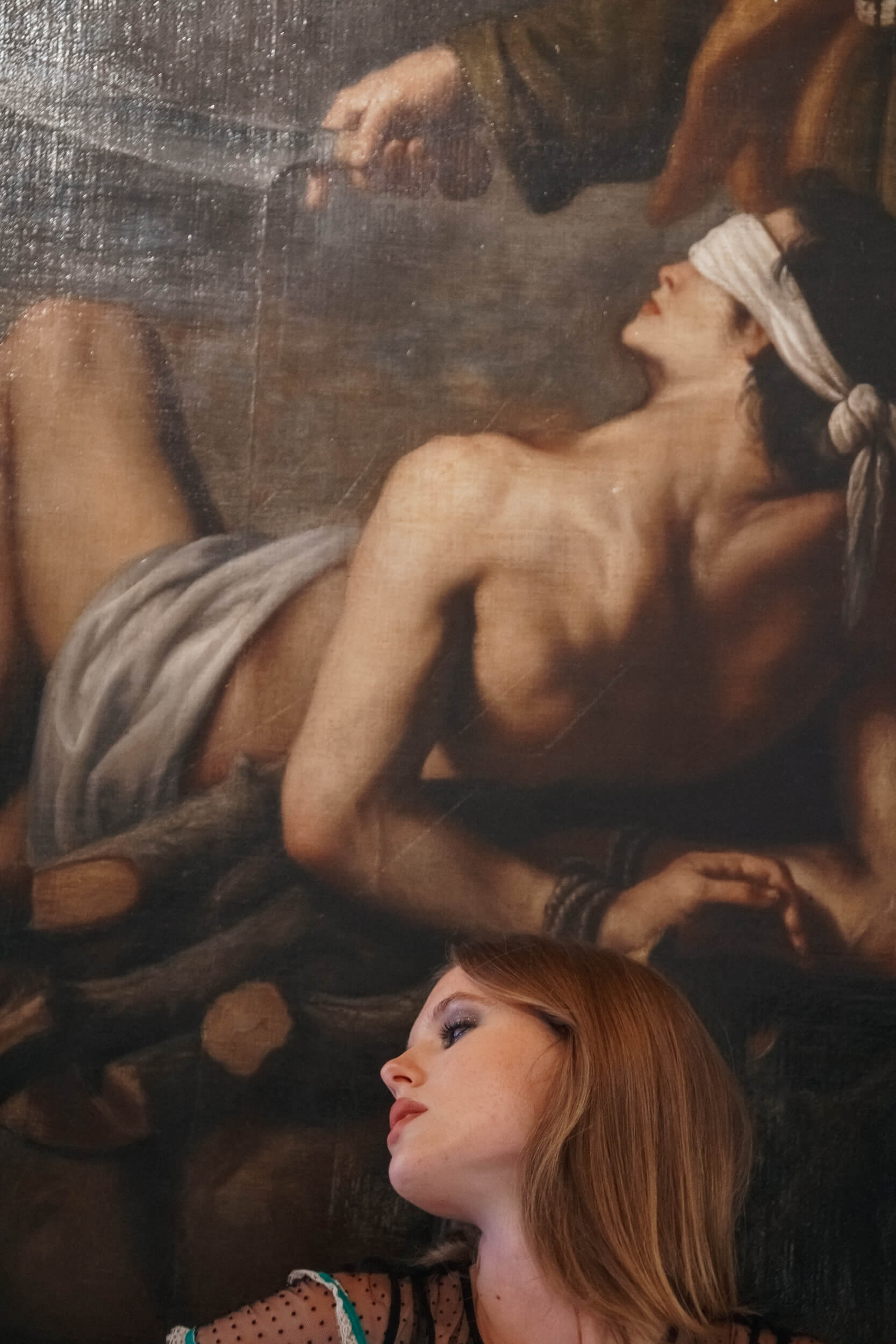 What can you tell us about your future projects?
I've just finished shooting "Con le mie mani," a movie starring Francesco Montanari and Laura Chiatti. It's a real-life story set in Milan in 1979 about the murder of Pierluigi Torregiani. Now, I'm off for a beach break and then back on the books for the September university exams. I hope we can say and do more as soon as possible!