Currently one of the most-watched and top-rated shows on Hulu, "Dopesick" tells the hard-hitting story of America's opioid addiction, with a focus on an upset Virginia mining community and the legal battles against OxyContin manufacturer Purdue Pharma. The limited series created by Danny Strong and based on Beth Macy's book "Dopesick: Dealers, Doctors and the Drug Company that Addicted America," stars a top-class cast including, alongside Michael Keaton, Peter Sarsgaard, Michael Stuhlbarg, and Kaitlyn Dever, John Hoogenakker in the role of Randy Ramseyer, an Assistant U.S. Attorney for John Brownlee and U.S. Attorney for the Western District of Virginia in the lawsuit against Purdue Pharma in 2007.
We had an interesting chat with John about the show: he told us about his singular experience on set, the critical situation of America and its government's "misplaced interests," and he even revealed to us a couple of anecdotes and "fails" on the job.
What's your first cinema memory?
It would've been Pascal Lamorisse in "The Red Balloon," which we watched in preschool on a film projector. I loved the balloon's personality, and Pascal's character overcoming the adversity in his world with his balloon friend. Years later, I gave the DVD to several friends when they became parents. Such a lovely film.
"Dopesick" is an eight-episode limited series adapted from Beth Macy's bestselling book and, first and foremost, based on the real story of a battle that America has been fighting for several years: the opioid addiction. What was it that made you say "yes" to this project?
I've always loved Michael Keaton, Barry Levinson and Peter Sarsgaard, but the opportunity to work with them on such an important project required no reflection, at all. That Danny Strong was the engine behind the project and that we were going to be able to give it a full 8 episodes and really dig in and tell the story properly only sweetened the prospect.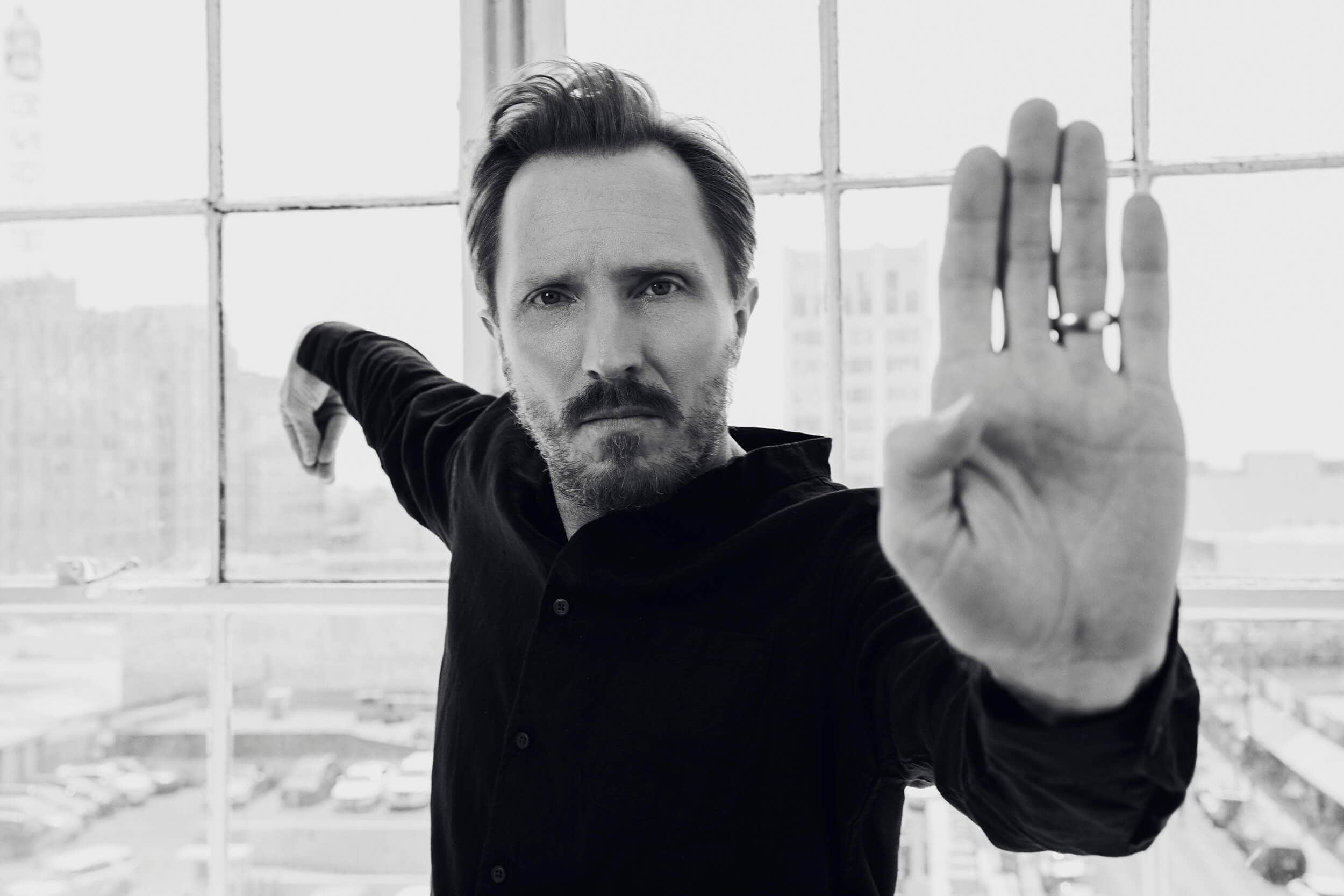 You play Randy Ramseyer, an Assistant US Attorney who worked on the case against Purdue Pharma. What was your first reaction when you read the script and what was the first question you asked the director about it?
I was struck by how well it was written and by how passionately and thoroughly it had been researched. Learning of the machinations that went into creating addicts and then maligning them in order to continue strengthening a culture of overprescribing opioids was a revelation of a heartbreaking and all too unsurprising storyline, given the challenges we face here, with commerce so closely intertwined in our government, and its interests of more importance than those of our citizens. Also, for being about such a complicated subject matter, it does a wonderful job charting the progression of the crisis and humanizing people suffering from opioid addiction. This is thanks in large part, of course, to the source material provided by Beth Macy's book, "Dopesick."
Did you read the book or tap into some memories you had about the fight against Big Pharma before filming? What was your preparation process and your approach to the character like?
Yes, the book, "Dopesick," is an unrivaled resource for folks who want to learn more about the opioid crisis. The more we as a society learn about the problems facing us, the closer we get to finding solutions for them, and this is such a multifaceted crisis that it helps to have such a clear and well-researched guide.
Your character and Peter Sarsgaard's character (Rick Mountcastle) are very united in the battle against the drug company, although they seem to have a very different mentality and approach to things from one another. How do you think they managed to put their discrepancies aside?
I get the sense that their perceived differences serve to help them balance each other and that both men likely brought different strengths to the table. I also feel like they keep each other engaged in overcoming the challenges they face throughout these court battles.
What was the atmosphere like on set, knowing that you were telling a very important and tragic piece of American history and portraying the struggles that many families had to face?
We were continually awestruck by the audacity of Purdue's actions surrounding the promotion of OxyContin and its interactions with the FDA. The work demanded reverence, without a doubt, but ours was a path that allowed for moments of levity, as well. The KFC kerfuffle with [James] Comey comes to mind.
"We were continually awestruck by the audacity of Purdue's actions…"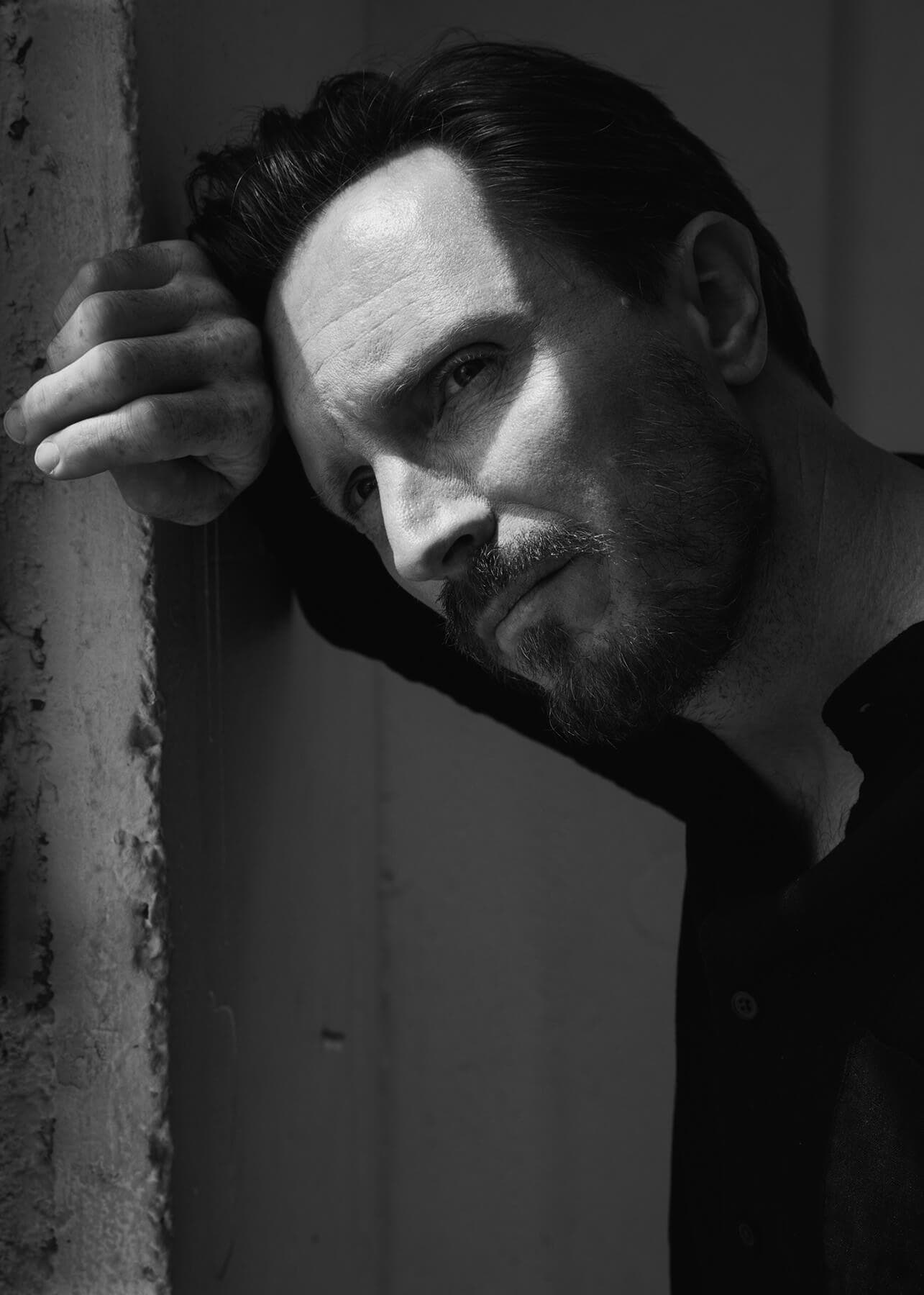 What message do you hope to convey by making such a story globally available to watch?
That the crisis we are still in the midst of was largely manufactured by a privately held pharmaceutical company's drive to make money, and by misplaced priorities and outright moral lapses at the regulatory and legislative levels of our government, and not simply an overpowering desire by millions of Americans to abuse pills.
How would you describe "Dopesick" in one word?
Healing.
What's the most recent thing you discovered about yourself?
I have practiced yoga since I was 18, and I'm continually amazed that I can still grow in my practice after so many years. It's humbling, gratifying, and exciting, all at once.
What's the first DVD you bought?
I think it might've been the first season of the English version of "The Office," with Ricky Gervais. I was still lugging around my VHS tapes for a while.
What's the book on your nightstand?
"Sapiens," by Yuval Noah Harari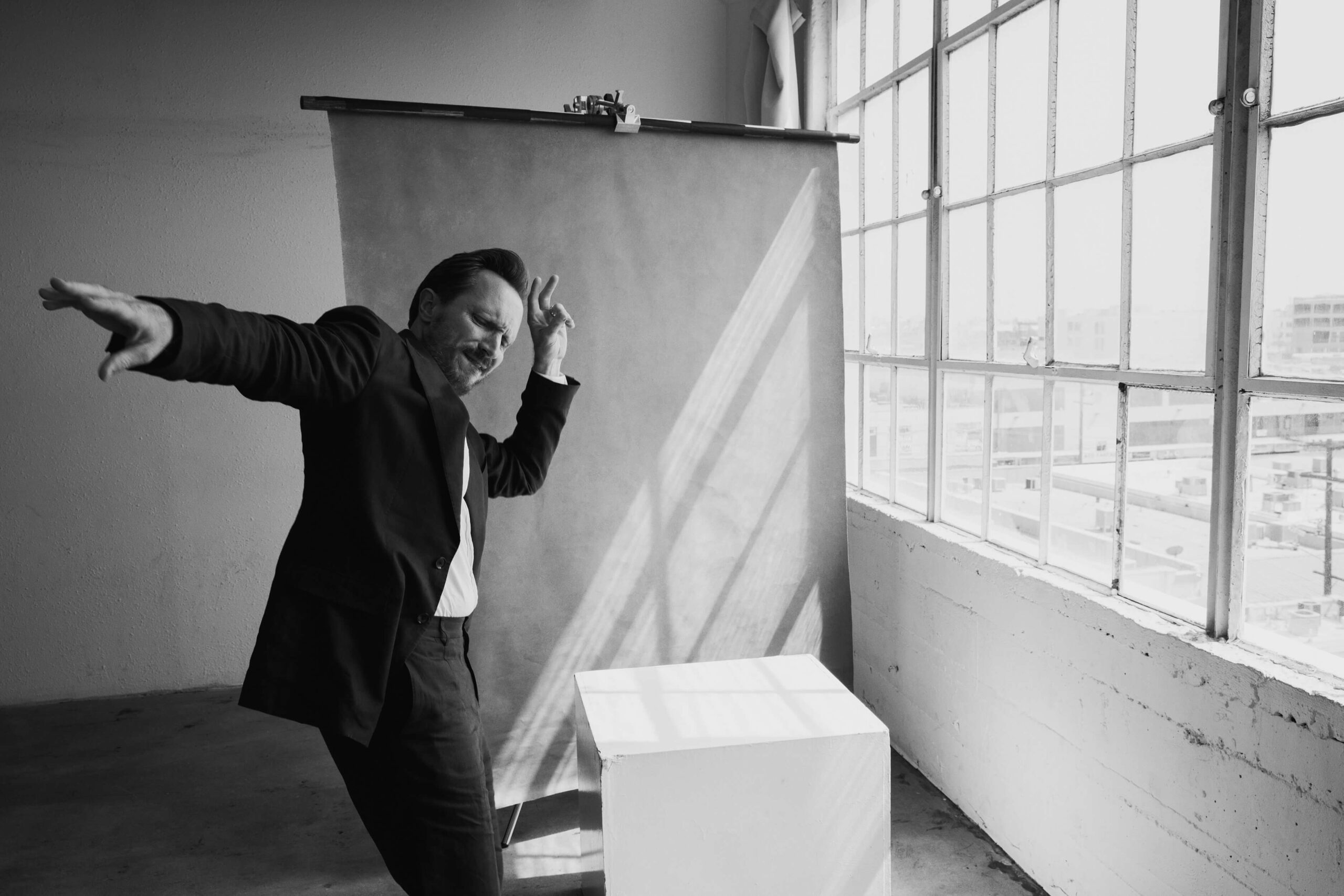 Have you ever had an epic fail on set?
Though I wouldn't call it an "epic fail," I did suffer a bout of food poisoning on the set of "A Very Harold and Kumar Christmas" that tested my ability to keep going although my body was fighting to shut itself down.
What's your must-have on set?
There have been some truly magnificent foods options on some of the sets I've worked on as well as plenty of mediocre ones; ultimately the best thing I've found to keep me going through those long days and nights is healthy food options, and the willpower not to pig out on all the junk food.
What does it mean to you to feel comfortable in your own skin?
To not feel compelled to mirror the styles or beliefs of others out of a desire to fit in. To give space to realize that iteration of myself which is the most authentic. Working towards actions and speech in my daily life that leave me nothing to regret, and which bring healing to the world.
What are you afraid of?
Climate change.
What's your happy place?
Playing with my family in a mountain stream on a summer's day.