It's the latest Hollywood phenomenon, it has been killing at the box office, and it's simply "Crazy Rich Asians."
Here our interview with one the protagonists, Jing Lusi who in the film plays Amanda "Mandy" Ling, a Manhattan socialite and Nick's former girlfriend who makes thing "complicated" for Rachel (Nick's current girlfriend).
We asked Jing what this film means for the entire industry, her dream project (which it's happening) and some more curiosities.
________________
What was the first line you ever said on set?
________________
I wish I could remember. I also wish it was really cool, but I doubt it was. I didn't go to drama school so after graduating from law, I had to find my way into the industry by doing a lot of student films, unpaid jobs, and corporate training videos. I have blocked a lot of those early days from my memory, but it was probably something as exciting as "clean up all spillages at your earliest convenience."
________________
One of your first roles was as Meng Li Hua, the princess in "Clash of Empires: The Battle for Asia." What was acting for you then and how has it change over time?
________________
I filmed "Clash of Empires" in 2009. I didn't have an agent then and got that role through a chance meeting with the lead actor Stephen Rahman-Hughes who recommended me to the director. Back then, I had no idea what acting was. I was totally clueless to the technical aspects of being on set, camera angles, lighting, but also the flexibility needed during a project as things change all the time, especially in a monsoon prone country like Malaysia, where it was filmed.
I put a lot of pressure on myself to get things perfect, and as a result, I never enjoyed the work. But through time and experience, I learnt that acting is not about perfection. It is about being real and truthful and most of the time, that is not pretty. Since I realized that, everything changed. I could just be me, something I am quite good at, and definitely more enjoyable than striving for unobtainable standards.
________________
About "Crazy Rich Asians," what can you unveil about the film and your character, Amanda?
________________
The novelist Kevin Kwan told me that Amanda is based on a dear friend of his. In the book and film, she is Nick Young's ex-girlfriend, who was favored by his mother Eleanor (Michelle Yeoh) to be his suitor. So when Nick (Henry Golding) brings Rachel (Constance Wu) to Singapore for Colin's wedding, you can imagine Amanda is not too thrilled about that.
For those who are familiar with the book, Amanda in the film is an amalgamation of Amanda and Francesca. Rachel is already feeling deeply insecure and out of place in Singapore, so Amanda goes to extreme lengths to push her to the limit. She brings the "Mean Girls" aspect to "Crazy Rich Asians," which was great fun for me, as I have always loved Regina George.
"…through time and experience, I learnt that acting is not about perfection. It is about being real and truthful…"
________________
"Crazy Rich Asians" is killing it at the box office: what was the best reaction you heard from a fan?
________________
Journalist and radio producer Stephanie Foo recorded her response to watching "Crazy Rich Asians" for Vox. She talks about crying throughout the movie upon seeing her identity reflected back at her, and in turn, I cried at listening to her reaction. Her words, "I do feel a little less alone having seen this movie," will stay with me forever.
Similarly, Kimberly Yam, the Asian Voices editor for The Huffington Post wrote a thread on Twitter about being made to feel ashamed of her Asian heritage growing up, ending with:
"You're 25 years old. You see a movie with an all-Asian cast at a screening and for some reason, you're crying and you can't stop. You've never seen a cast like this in Hollywood. Everyone is beautiful. You're so happy you're Chinese. #CrazyRichAsians #RepresentationMatters" – I cried ugly.
"I do feel a little less alone having seen this movie"
________________
What will the huge success of this movie change in the industry, in your opinion, in an era when Hollywood is starting to open up?
________________
Hollywood speaks money; it is a business after all. "Crazy Rich Asians" was always a risky investment as it has been 25 years since its former business model of an all-Asian contemporary film. But we were so lucky with heavyweights like Nina Jacobson, John Penotti and Jon M Chu championing this film to happen with their unshakeable belief and passion.
"Crazy Rich Asians" defying all box office expectation has changed the Hollywood landscape in ways we could only have dreamed of a few short years ago. Its phenomenal success proves that there is a desperate need for Asian stories, Asian faces and Asian voices. That our tales are just as important and valid as any other. "Crazy Rich Asians," followed immediately by the success of "Searching," has proved that Asian led projects are financially viable, that Asian actors are bankable. And if money talks, then Hollywood should finally be realizing what we have known all along – just how worthy Asians are.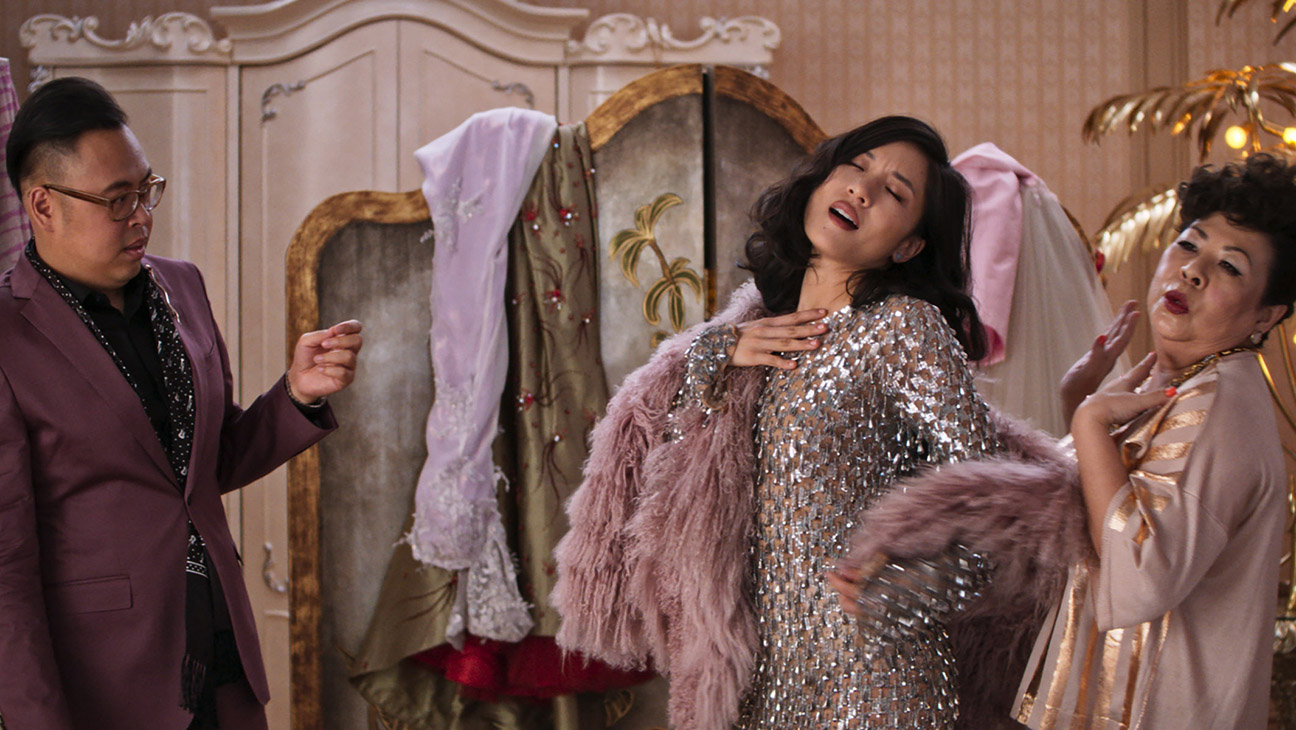 ________________
Recently, global streaming platforms such as Netflix are opening the path to Asian movies and TV series: what do you think this will mean for the future of Asian cinema?
________________
There is an important distinction between Asian cinema and the inclusion of Asians within mainstream Hollywood. China, Hong Kong and Bollywood have its own thriving film industry, producing great work for decades. Inclusion is different. It breaks down the barriers of "them and us" and seeing Asians as "other."
There has been a lot of negative Asian depiction over the years to undo and heal, such as Yellow Peril, objectifying Asian women, and anything set in a high school or office will have its own undesirable Asian geek. "Crazy Rich Asians" is just the beginning of a very long process. What this film has done is to turn stereotypes on its head – men are attractive, women are independent. And how rarely do we get to see Asians being wet your pants funny? We are usually the butt of the joke.
This film has laid an extremely solid foundation for any future projects to reference in terms of positive representation. The dialogue it has begun needs to be continued. I sincerely hope to see more inclusions of Asians in mainstream projects, rather than clumped into a film or series every few years about a great wall, some Communist period piece, or doing martial arts.
The more Asian faces we see in everyday projects, the more "normalized" we become. Which is ridiculous, because we have always been normal.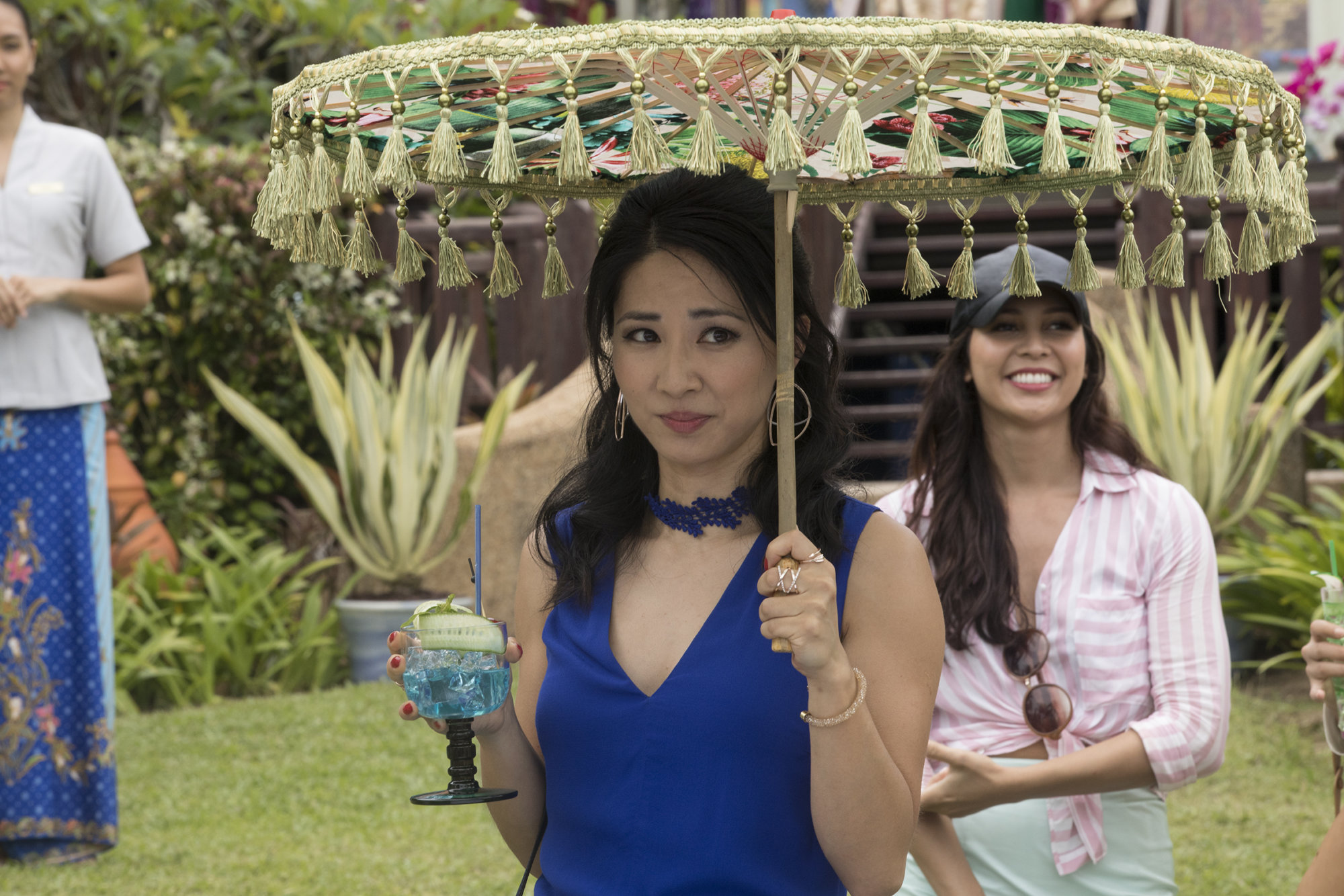 ________________
What is your dream project?
________________
I am writing it now. I was quite unfulfilled at one point in my career, just before "Crazy Rich Asians" actually, at the lack of quality parts for Asian women. I've been lucky to have played doctors, detectives, princesses and villains early on in my career, so the range of what I wanted to do got smaller and smaller.
One day, after reading a ton of scripts I did not connect with, I thought – why not write your dream role, in your dream project. So I did. It took me two years. Finally, inspired by Kevin Kwan's incredible journey as a writer and what he has created, I plucked up the courage to send my script to America where it has been very well received. My show is a modern-day "Ally McBeal" meets "Trainwreck," but with an Asian lead who never quite fits in.
They say write what you know.
________________
What's next for Jing?
________________
I am currently filming "The Feed" for Amazon Studios. It is my first sci-fi themed show and I am very excited to be a part of it. It is based on Nick Clark Windo's book of the same name. Set in a dystopian world where technology has been absorbed into our nervous system, it poses many philosophical and ethical questions of technology's impact on humanity. As soon as I read the script got shivers. It is everything I fear of the world we are headed for. I had to be part of it.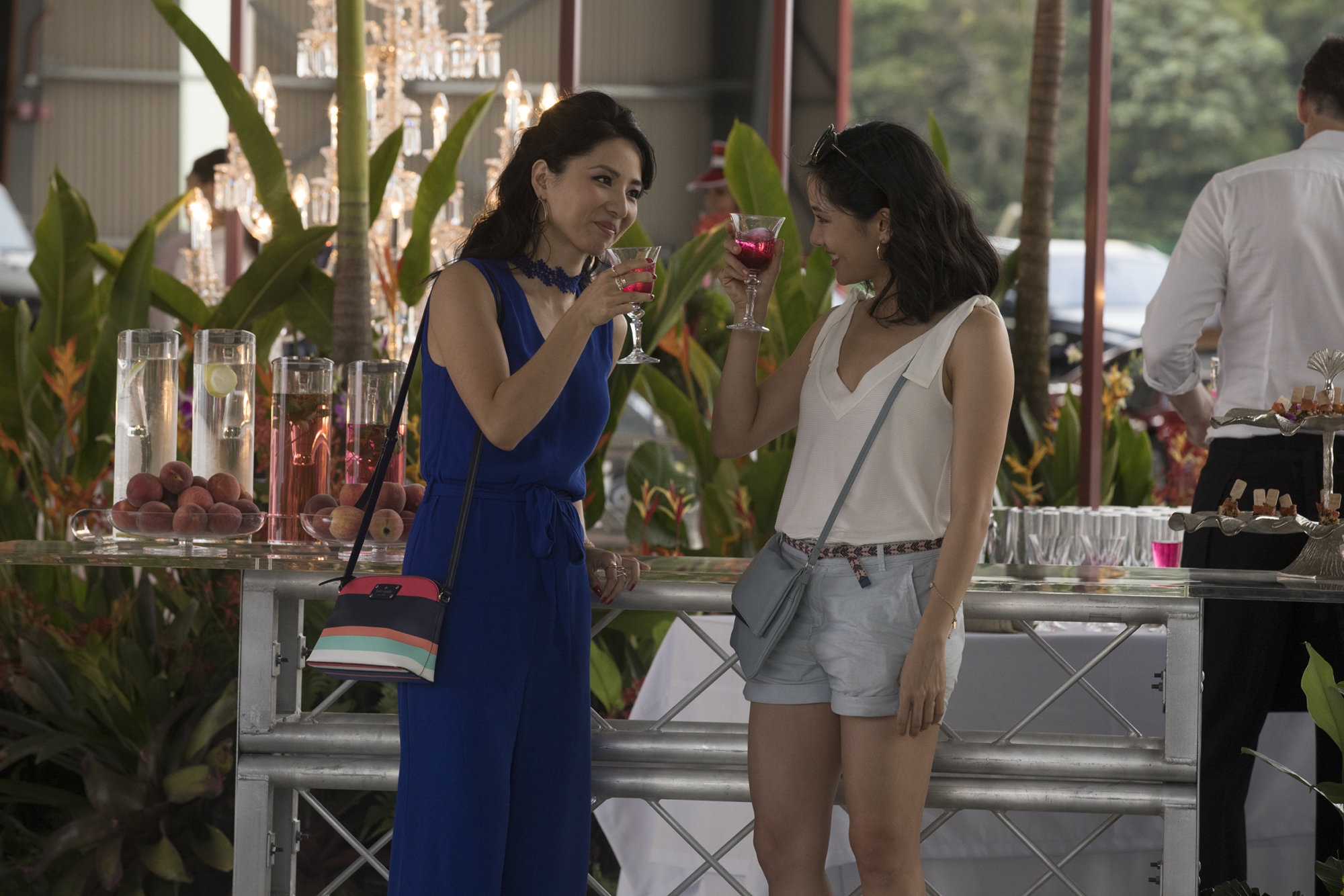 Must have on set: Phone, phone charger.
Superpower: Is this a power I would like? If so, please can I have the ability to get 8 hours of sleep every day.
Epic fail on the job: Getting too drunk the night before, forgetting alcohol doesn't wear off after only four hours sleep and turning up to work in a combined state of intoxication, hangover and exhaustion. Unsurprisingly, my short-term memory and speech were impaired.
Happy place: Hong Kong. I've filmed quite a bit there, most recently "The Romanoffs" for Amazon. It is like Asian New York but on steroids. The food is outer worldly, the landscape is forever cinematic, and the climate is always warm. I have friends there who take me hiking on the lesser touched islands, so for me, it has the perfect combination of city and nature.
Favorite accent: Irish or Italian. I'm not just saying that because this is an Italian magazine. It has a lot to do with a boy from Naples I met when I was 15.
Movie: then and now: Then, "The Little Mermaid;" Now, "Before Sunrise."
Favorite Word: Not sure if it's literally my favorite word, but I literally use it the most: literally.
Who you'd rather be: Joy from "Inside Out." Imagine being happy all the time.
Favorite Emoji: That's tough. Like picking your favourite child. I do like the squatting monkey though. ?
Italian movie: Does "The Godfather II" count? I love everything about that movie. It really spoke to me. I see a lot of similarities between the Italian and Asian culture. Food, immigration and filial piety. And everything they do, even if seemingly bad to the outside world, is for the love and protection of their family.
Favorite quote: "Life is What Happens To You While You're Busy Making Other Plans" – John Lennon.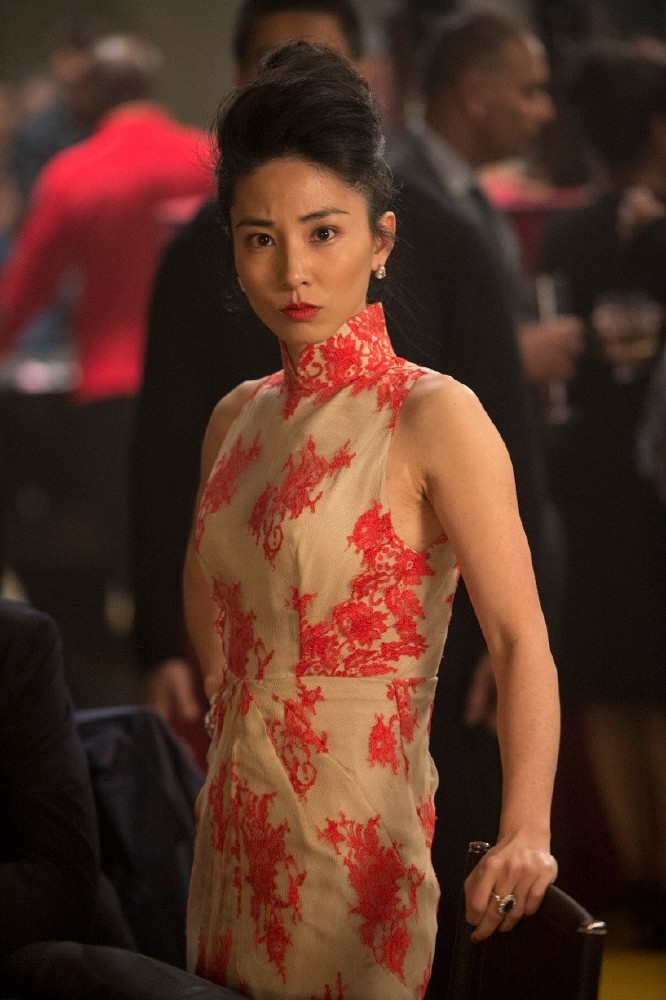 The last series you binge-watched: "Killing Eve." Sandra Oh, I bow down. And multi-hyphenate Pheobe Waller-Bridge is someone I aspire to be. As I watch shows like this, I can literally see the TV landscape shifting before my eyes. It is an exciting time to be an actress and writer.
What have you already crossed from your Bucket List: Being part of a ground-breaking, revolutionary film that was No 1 at the US box office for three weeks.
I Dreamed a Dream… The one I'm writing.
The most beautiful thing while filming "Crazy Rich Asians"? Feeling properly accepted for the first time. That I wasn't hired to tick a diversity box, to fill a politically correct quota. I wasn't the "other" for once, I was there for my own merit, for my own individuality. This feeling resonated across the cast and as a result, it connected us like the closest knit of families; a bond that remains resolutely strong to this day. I always believed that if the audience could feel even a tiny bit of the love we felt during filming, the movie would be a great success.
Ops! Break Time:
Snack Crush: Peanut butter on toast.
Sweets or Popcorn? Popcorn – salted, please.
Since we are Italian… Hawaiian pizza, yay or nay? Yay!