"Love is a many splendored thing."
Have you ever really thought about how everything and everyone can be related to this powerful, yet so personal, concept? Loving what we do, who we are, where we are in the world, and, if you're an actor, even loving the characters you have the chance to play during your career. It's something that is never to be given for granted but it's so fantastic, that when you talk with someone who genuinely loves what they do, you immediately feel it, and you get to understand a little bit more that ideal of love for art, beauty, and life that's so dear to Bohemians.
Jamie Muscato is exactly that actor, or rather, human, who speaks about what he does with so much love and gratefulness that you understand why the characters that he plays on stage or on the screen are so real: because they are just like you. Yes, even the morally grey ones like JD from "Heathers" because he takes the extremes of these characters to show something so complex, and yet so human, that it's impossible not to try and put yourself into their shoes.
So, when my huge love for musicals met his huge love for creating new things in his own way, the conversation flowed as if we were on a stage, right before the beginning of a musical, both there to share our thoughts. From his approach to playing a version of Christian that enhances a real changing process over his journey in "Moulin Rouge!" on the West End (P.S. Go. See. It. ASAP.), from the hard job of being self-reflective when you're trying to be in the moment to the legit fear of failure.
He seriously loves who he is and what he does.
He seriously loves just "existing in the world".
He seriously is one of a kind.
Ladies and gentlemen, playing the role of our July Cover Story, here is Jamie Muscato.
What's your first theater memory? And do you recall the first moment when you said "Yes, I want to be a part of that world"?

My first theater memory I think was something I saw. I remember I went to see "Les Mis" with my amateur group of theater when I was in Brighton, but I already knew by that time that I wanted to be an actor, and theater was a big part of that, as well.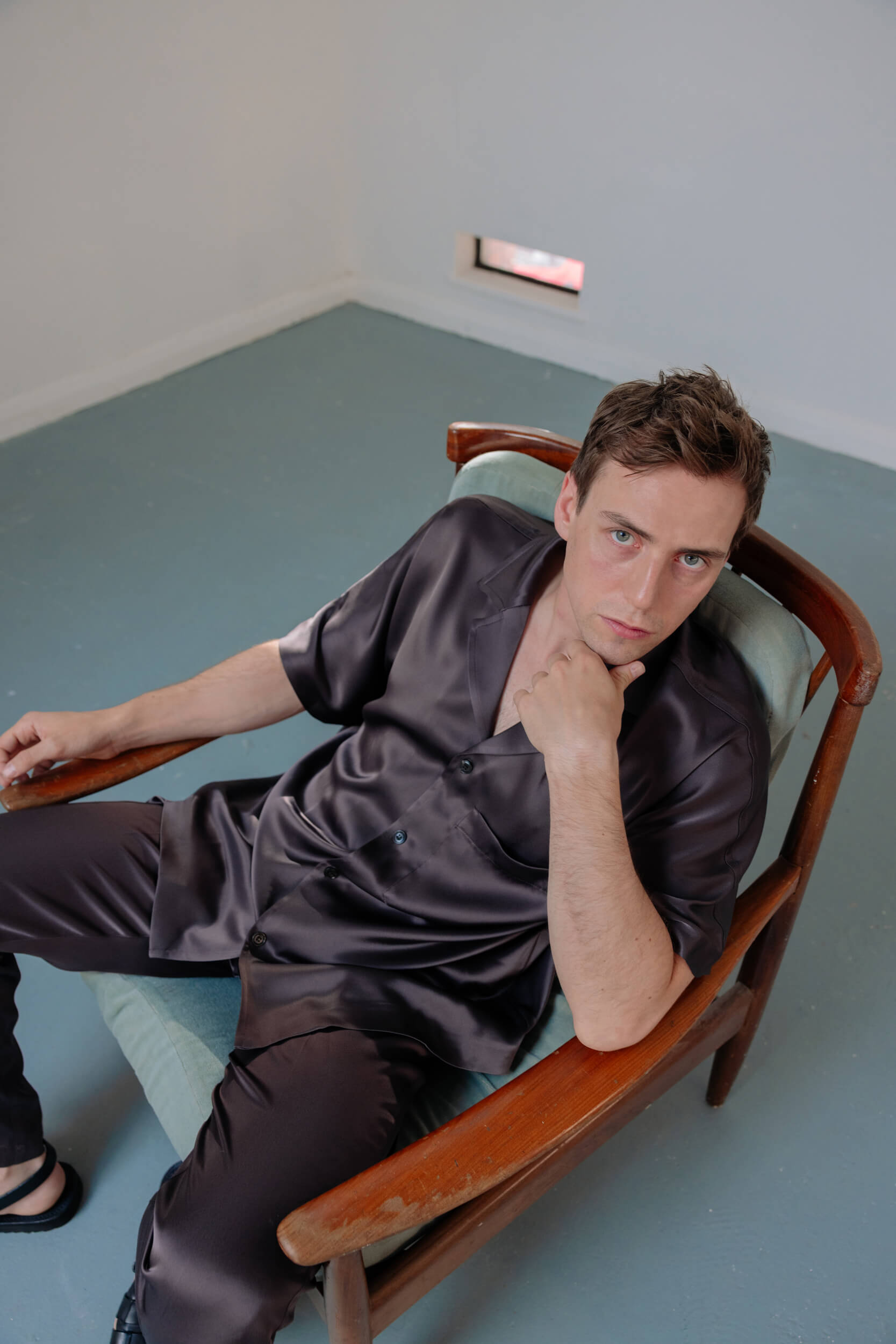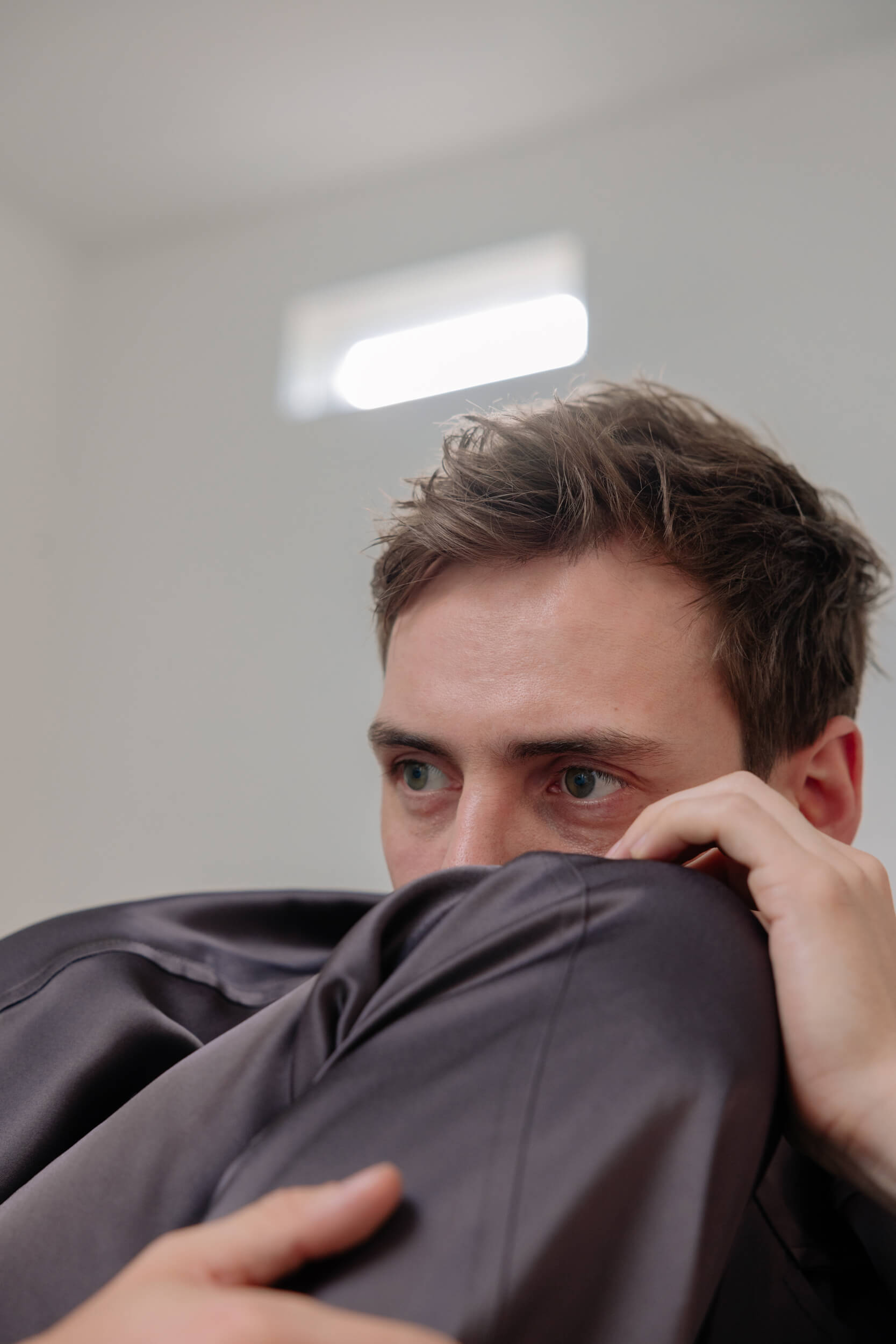 And then you ended up being 4 times in "Les Miserables", in one way or another!
Yes! [laughs] I did the 25th Anniversary tour, which was newly directed, there was a concert at the O2, and then I did the film. Then, I went to the Oscars to perform with "Les Mis" and did the soundtrack. Yeah, I've played this a lot, and then did the concert during the pandemic, and that's it! I guess it's quite a lot when you put it together [laughs].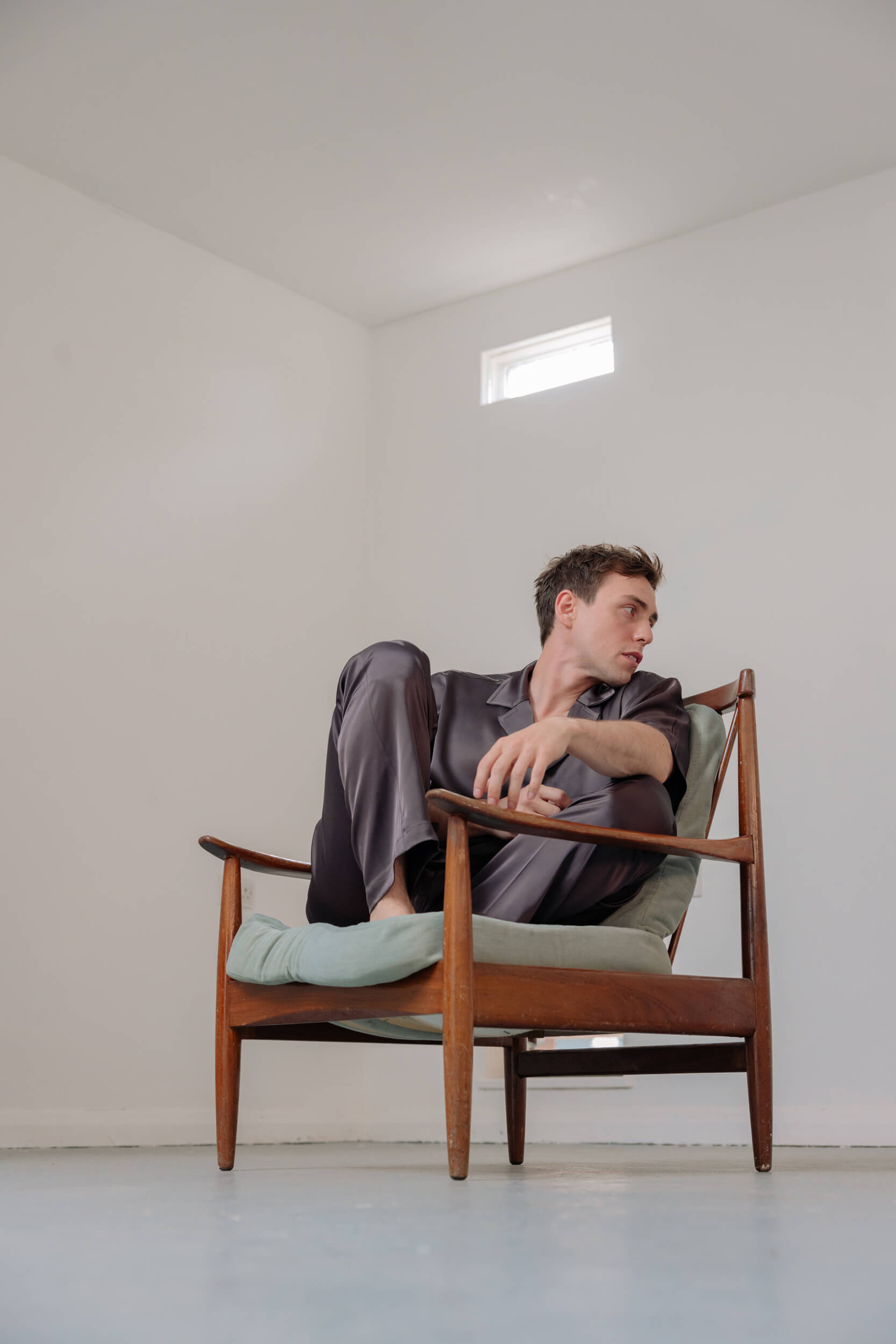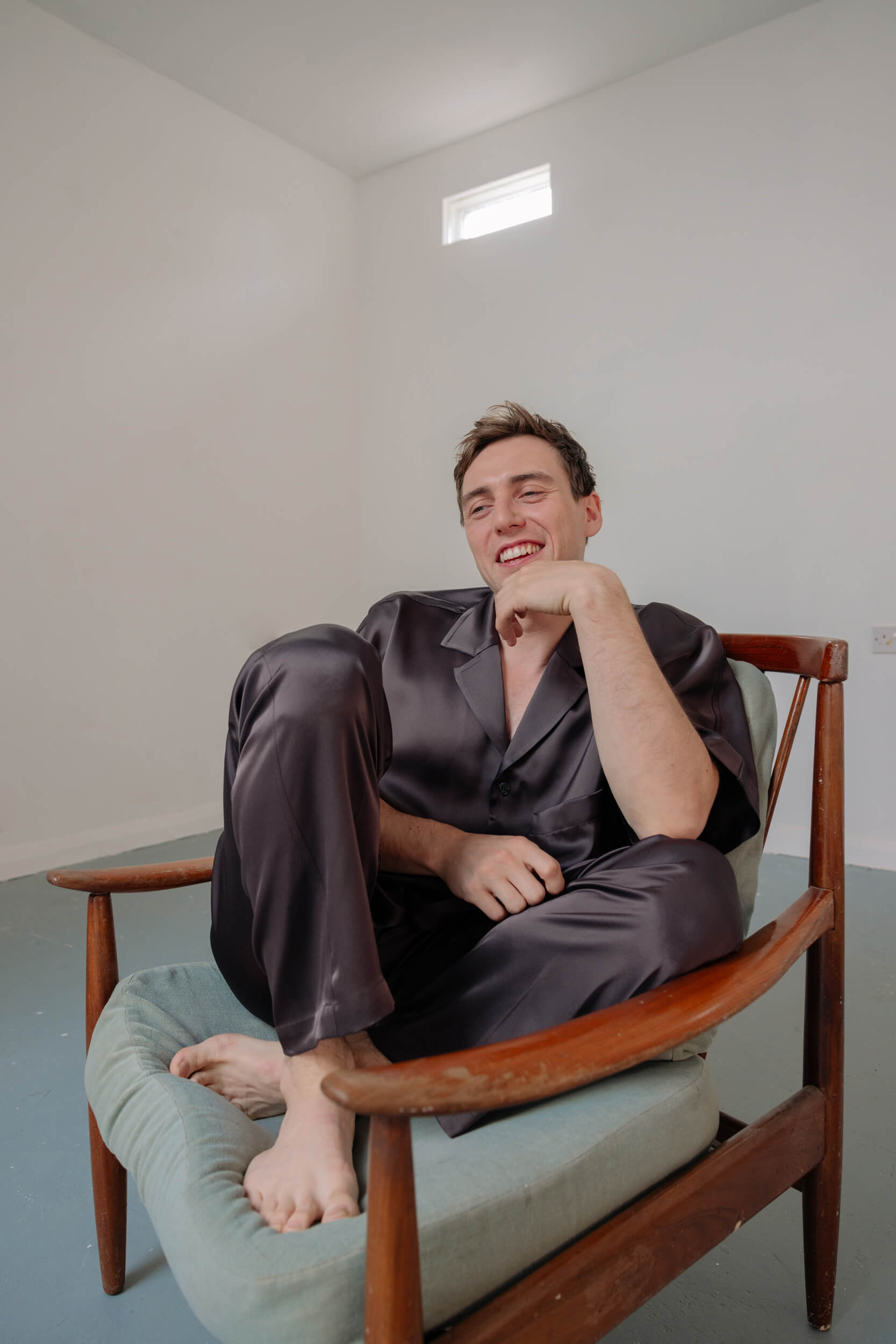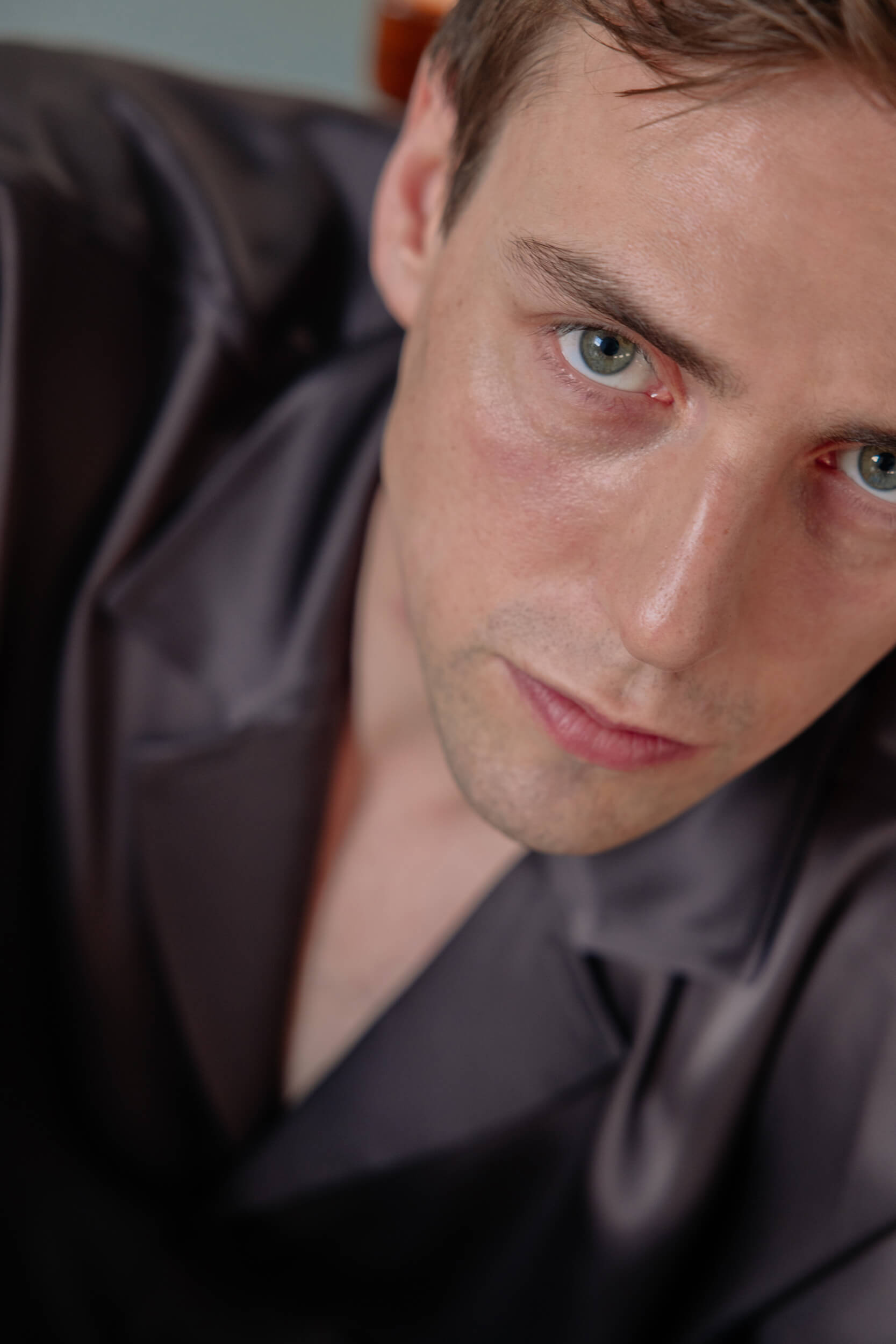 Would you like to join that project again in the future, maybe by playing Marius, Javert, or Jean Valjean?

Well, I guess I'll have to be older, and then come back! Maybe in a distant future, but hopefully I'll do some new stuff before that.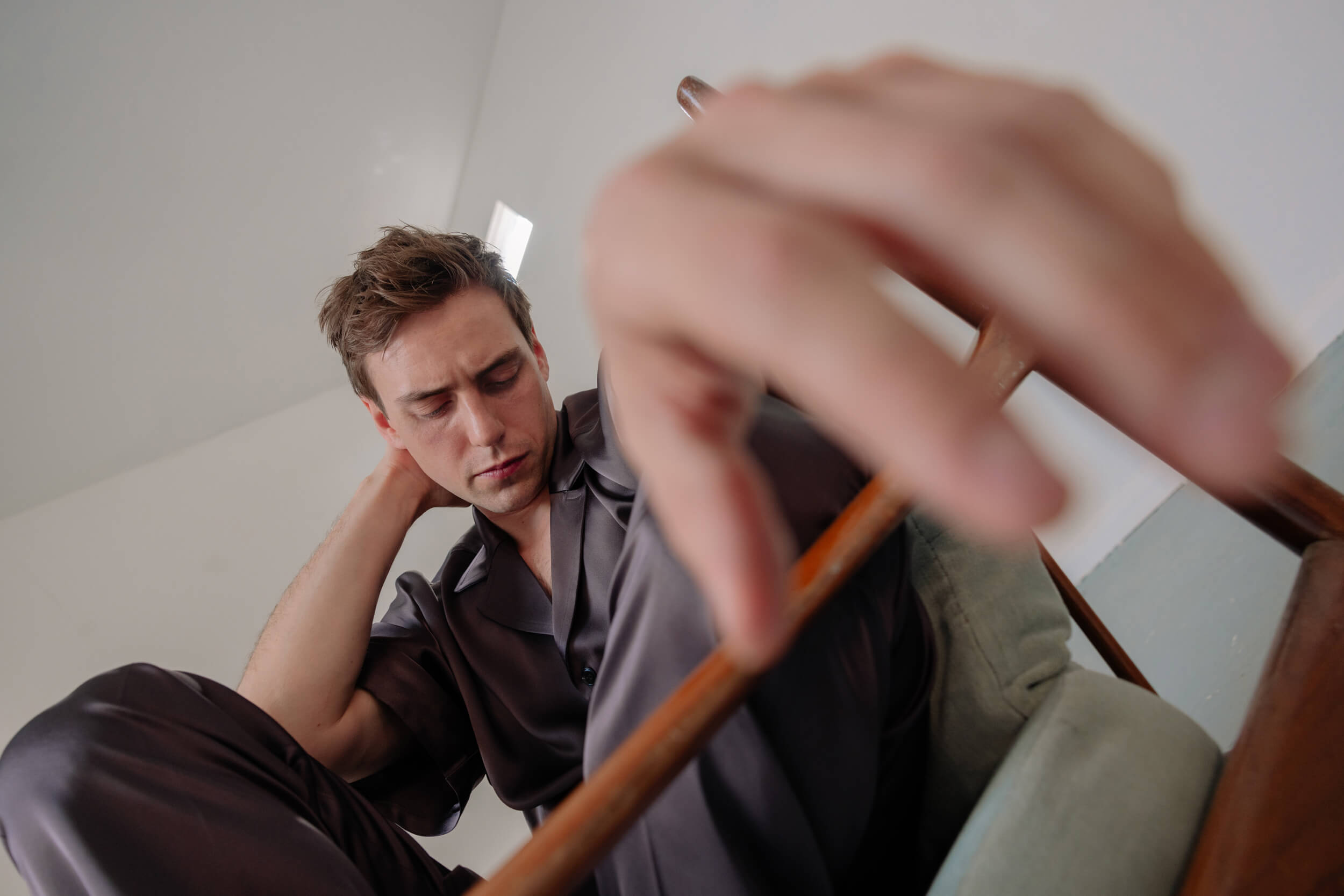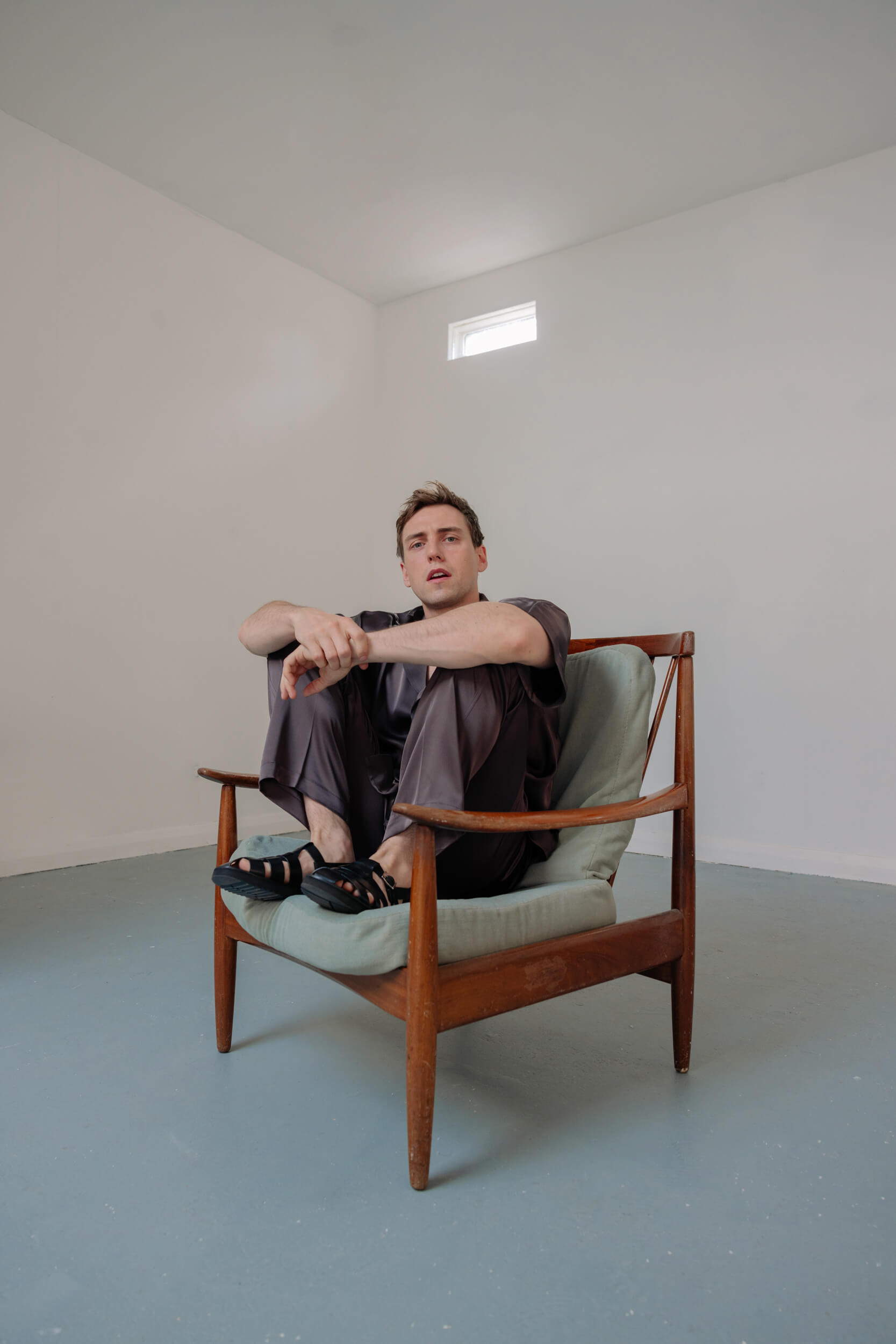 Your journey since your West End debut in "Spring Awakening" has been amazing and, along your path, you've had the chance to be a part of the most iconic musical productions of the last years. How does it make you feel?

It makes me feel very lucky. As you said, I've been a part of some amazing productions and worked with some incredible people. I don't take this for granted, being an actor, being able to do what I want, but every day is a playground, I really get to do what I love and it's fantastic.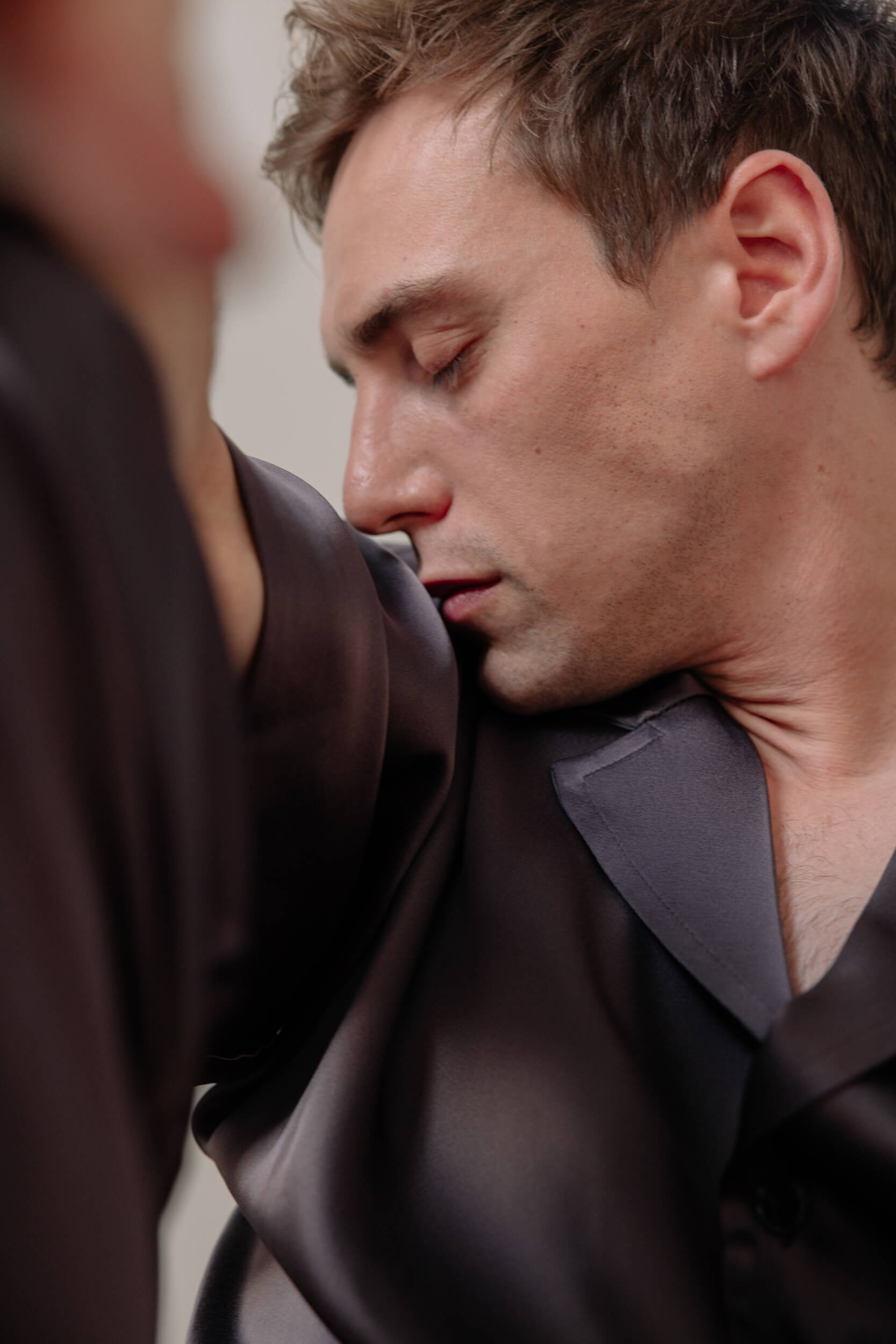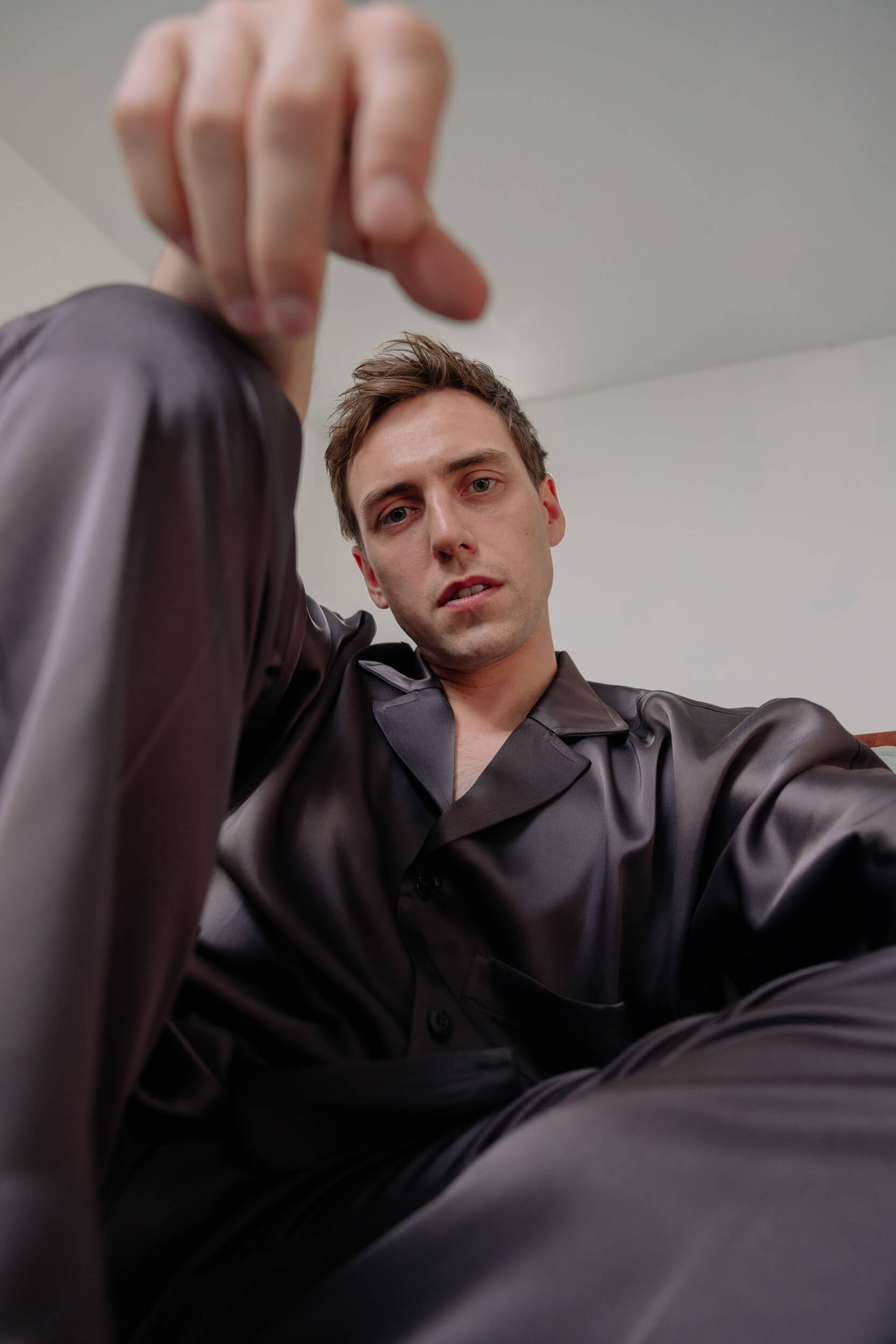 "I really get to do what I love and it's fantastic."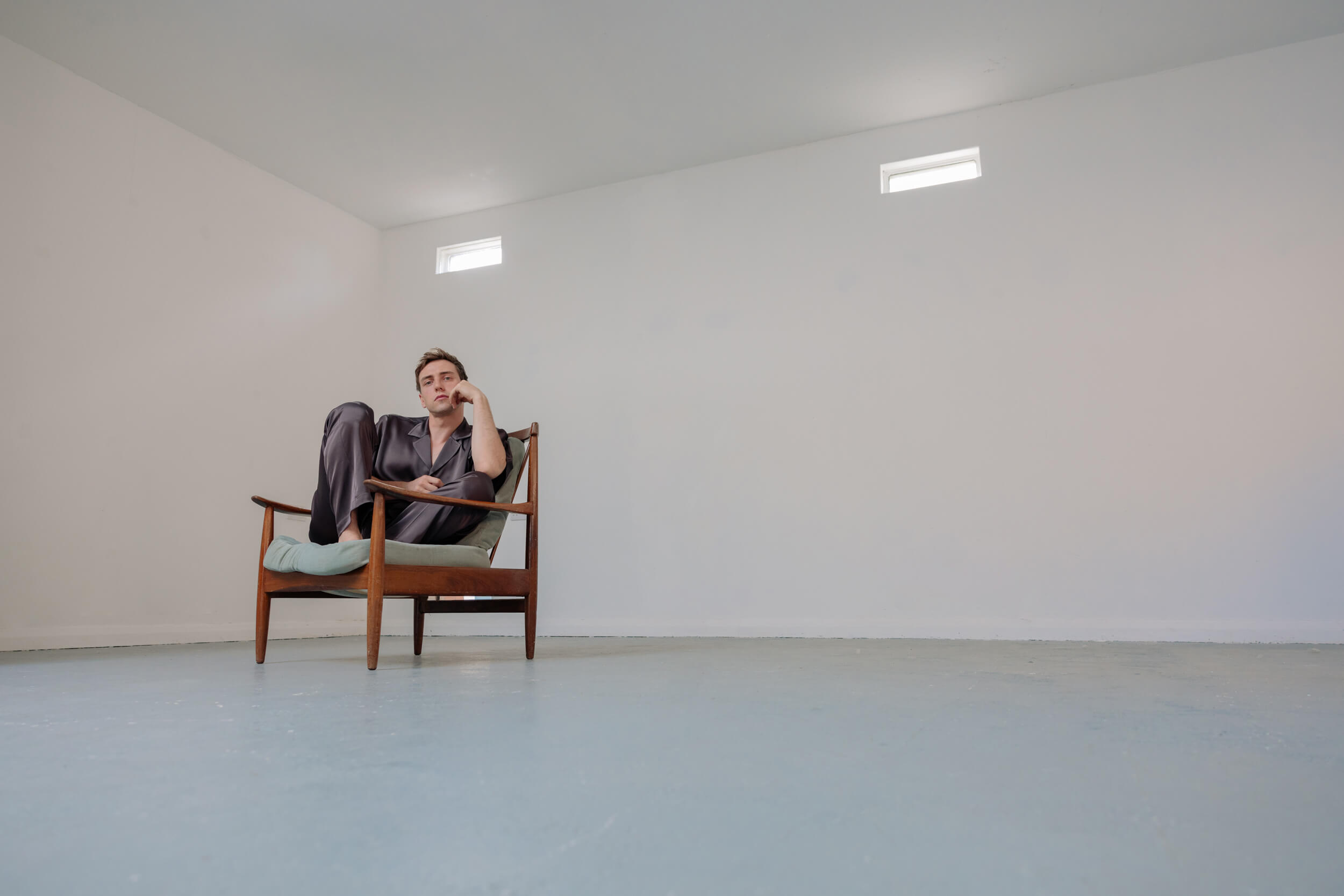 When you work on a character, are you usually more rational or instinctive? How do you "build" it?

I think I'm definitely more instinctive.
I like to do a lot of indirect research, so I'll look at the era if it's set in a different time, or I'll look at the locations, so I know if a character is walking out this street, what he might be like, and then I know what I'd feel from that. So, it's a sort of indirect research which then informs a character directly; it's a weird way of doing it, but it seems to work! [laughs]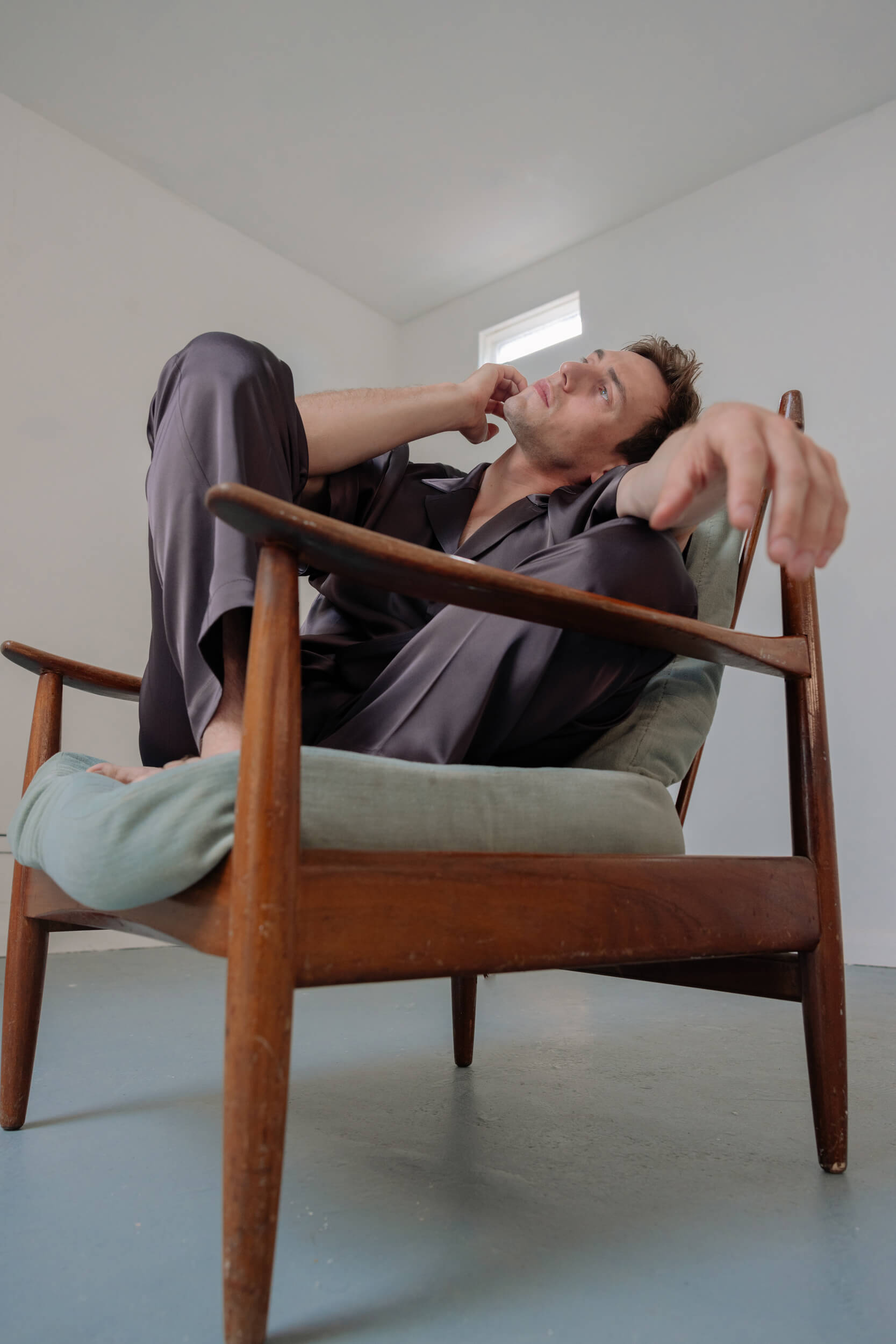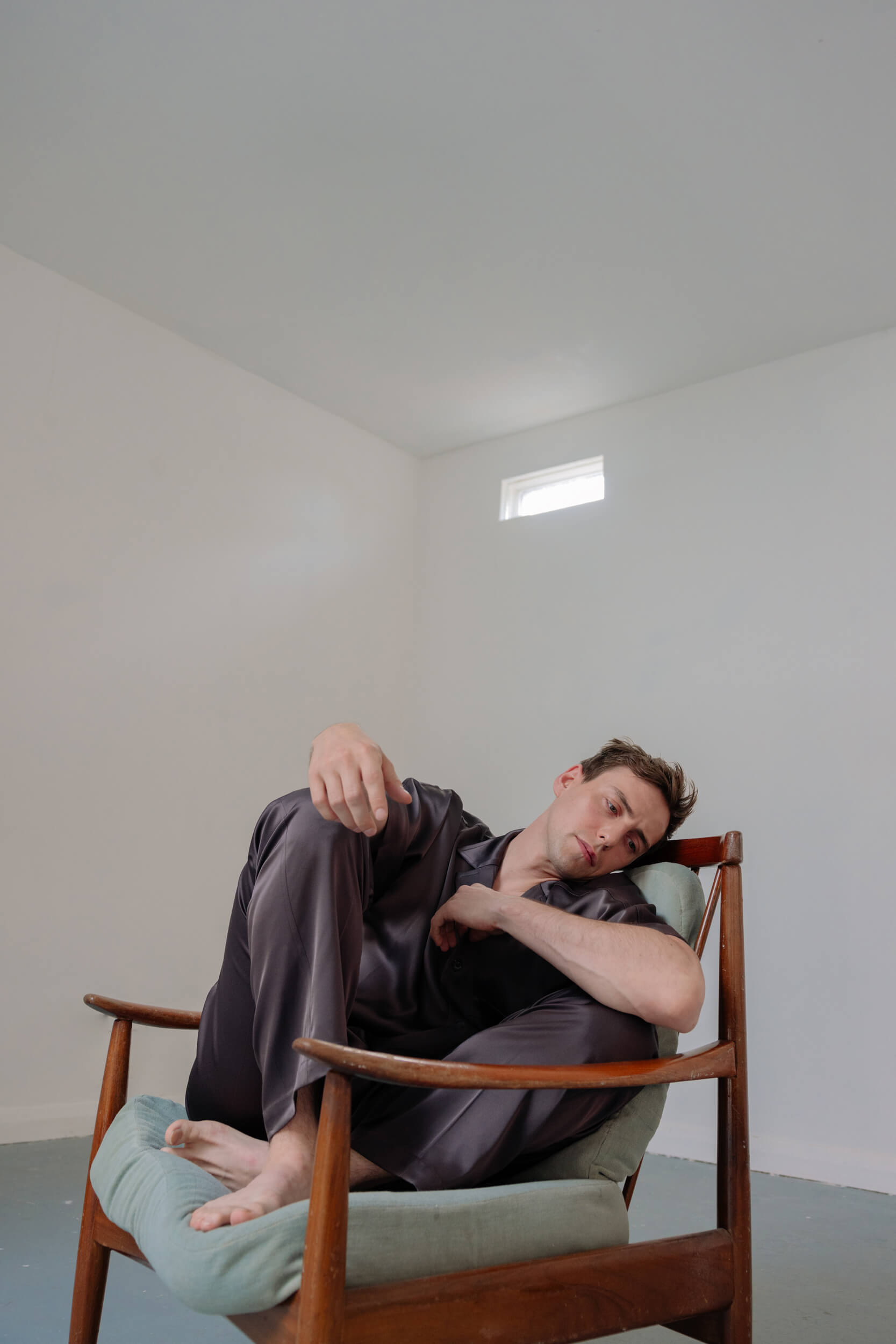 Also, when it comes to playing different kinds of characters, like historical figures or people belonging to the Shakespearean world, criminals (such as JD or Clyde), or the "good" guy in a musical, does your approach change according to the type of character? And is there a type that you would love to play more in the future?

Someone said this to me, and I use it quite a lot: imagine a sound board, where you have faders that you can put up or down, so if I you're on the soundboard on 0-0-0-0, according to the character you play, you move it a little bit up and a little bit down; so, I like doing characters that use my extremes, the most extreme sides of my personality, so playing with those beats that ring me, obviously not as strong as they would be in a character.
So, whatever makes me play the most around!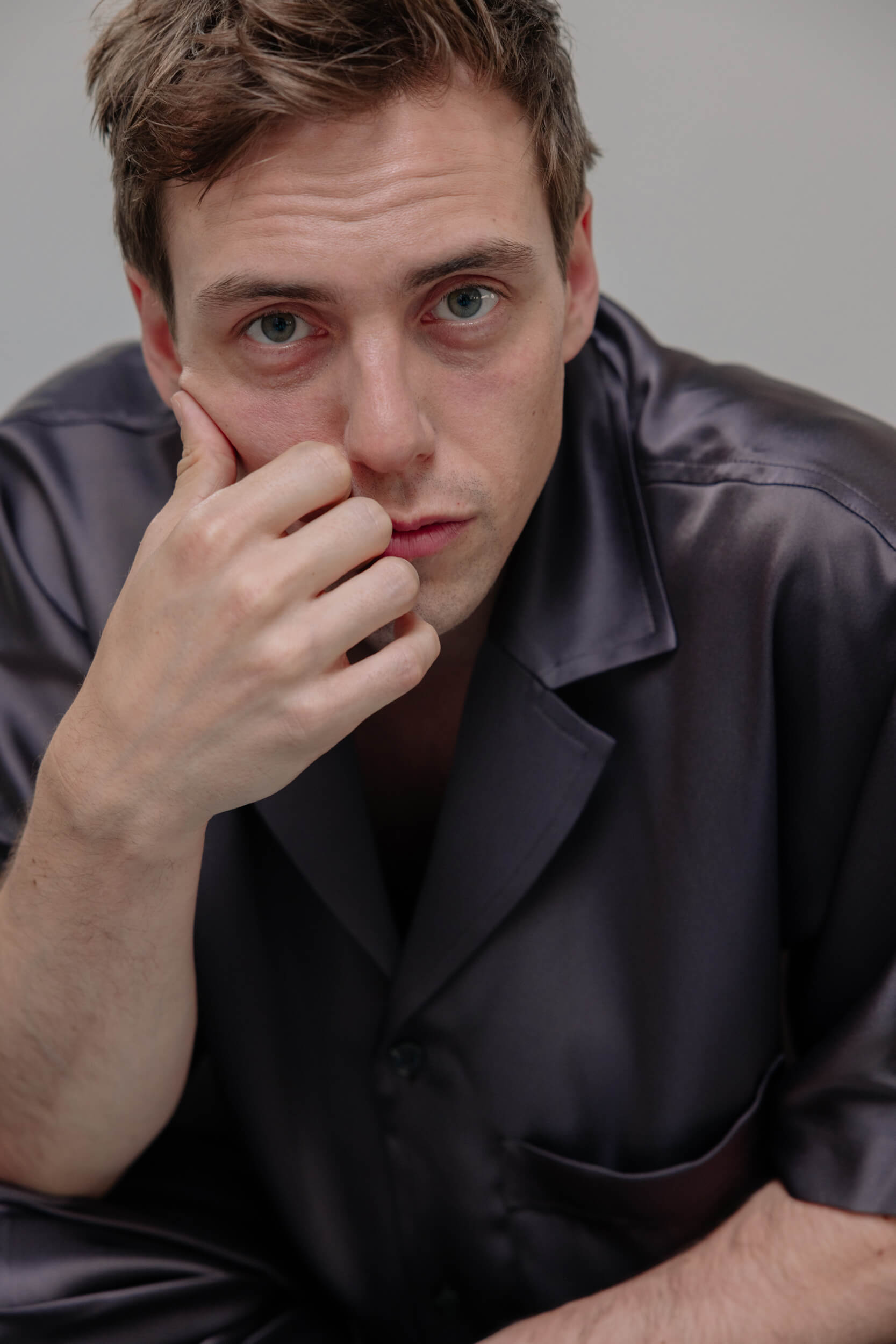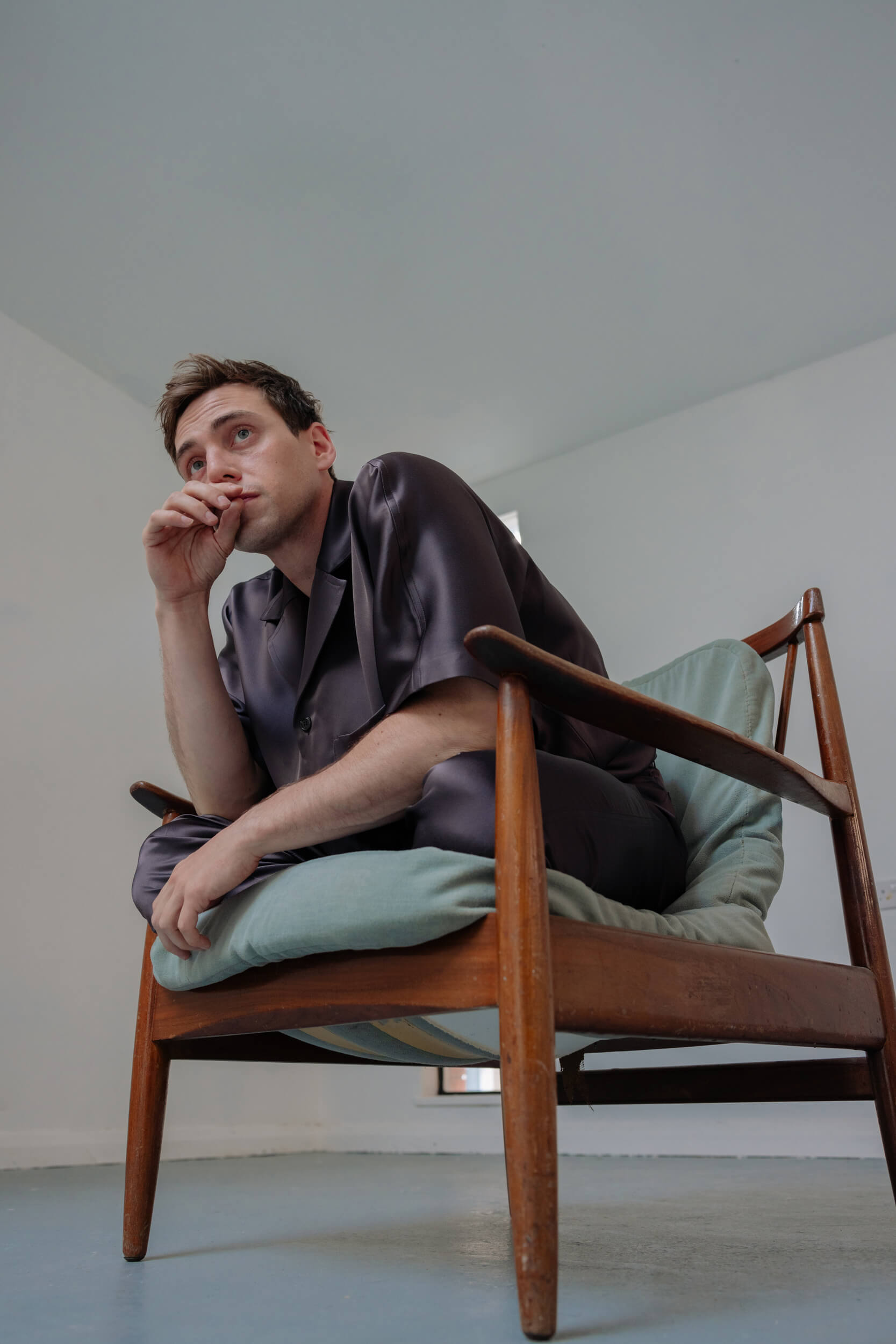 Also, when it comes to playing different kinds of characters, also "morally grey characters" in your case, you have the great chance to play with different parts of yourself.
Yeah, even though there are some "morally grey characters", I think there's always a human inside, so if you see the human and then you see what they do, I think it makes it much more interesting than just considering, "This is a bad guy" or "This is a good guy".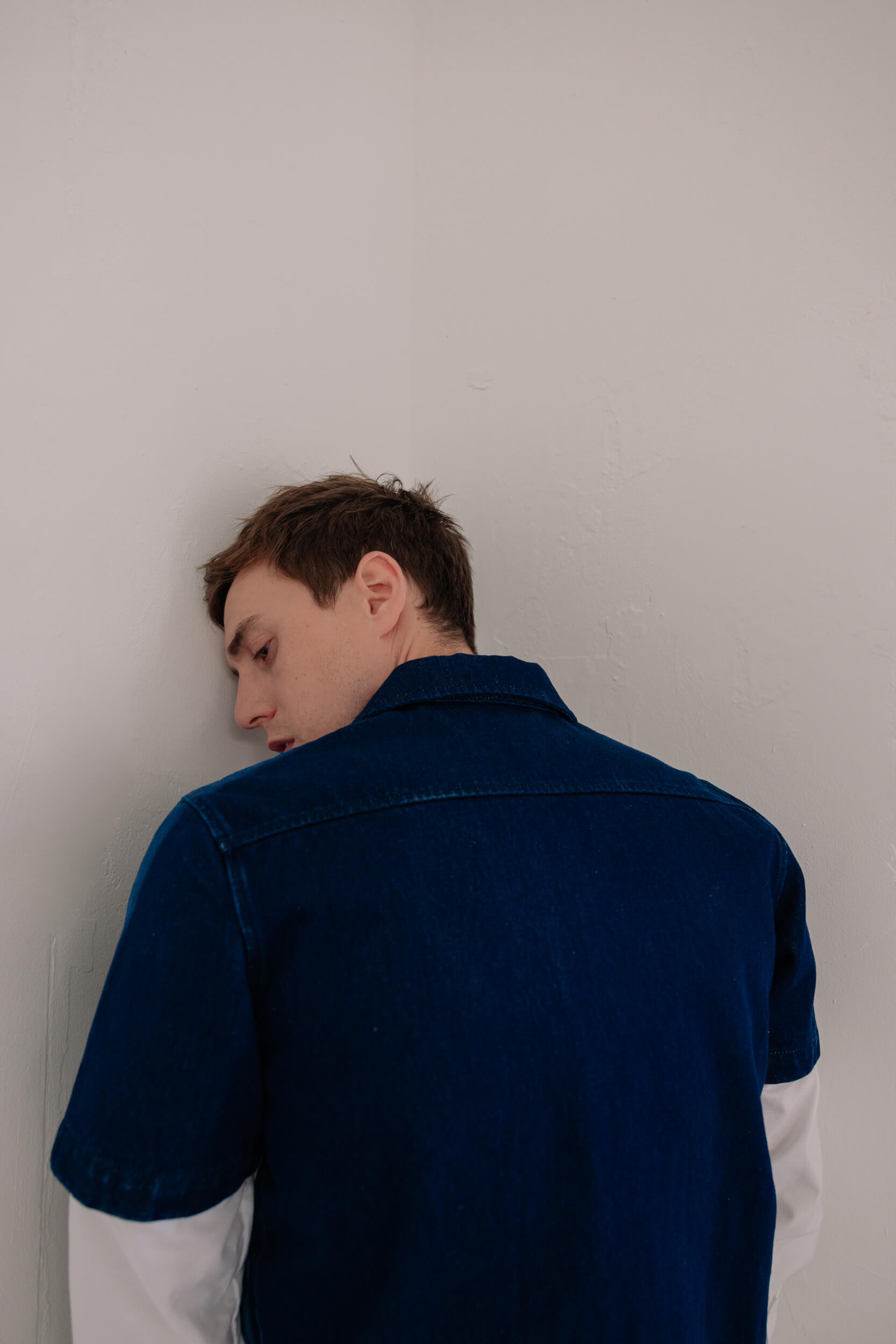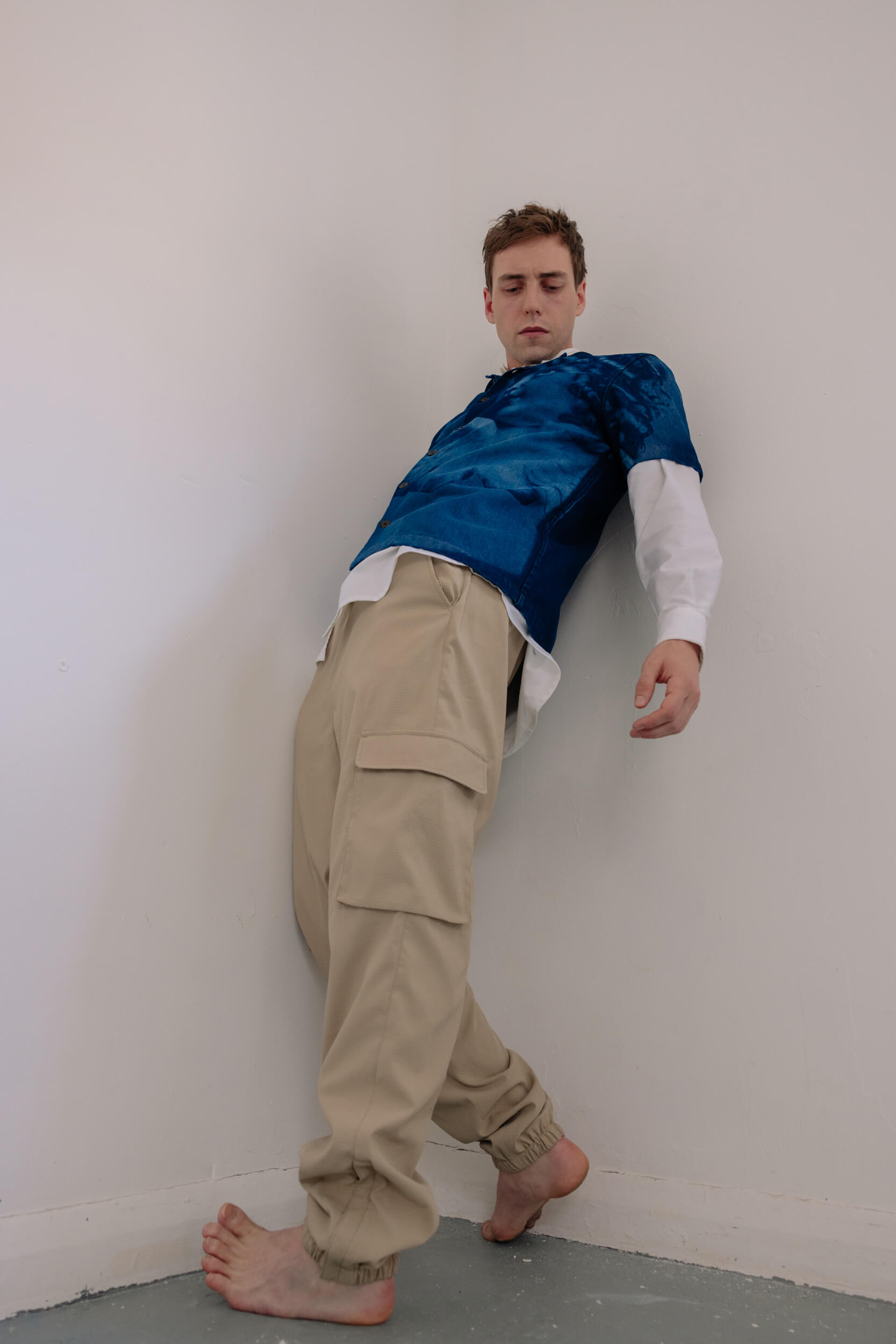 "Even though there are some 'morally grey characters', I think there's always a human inside"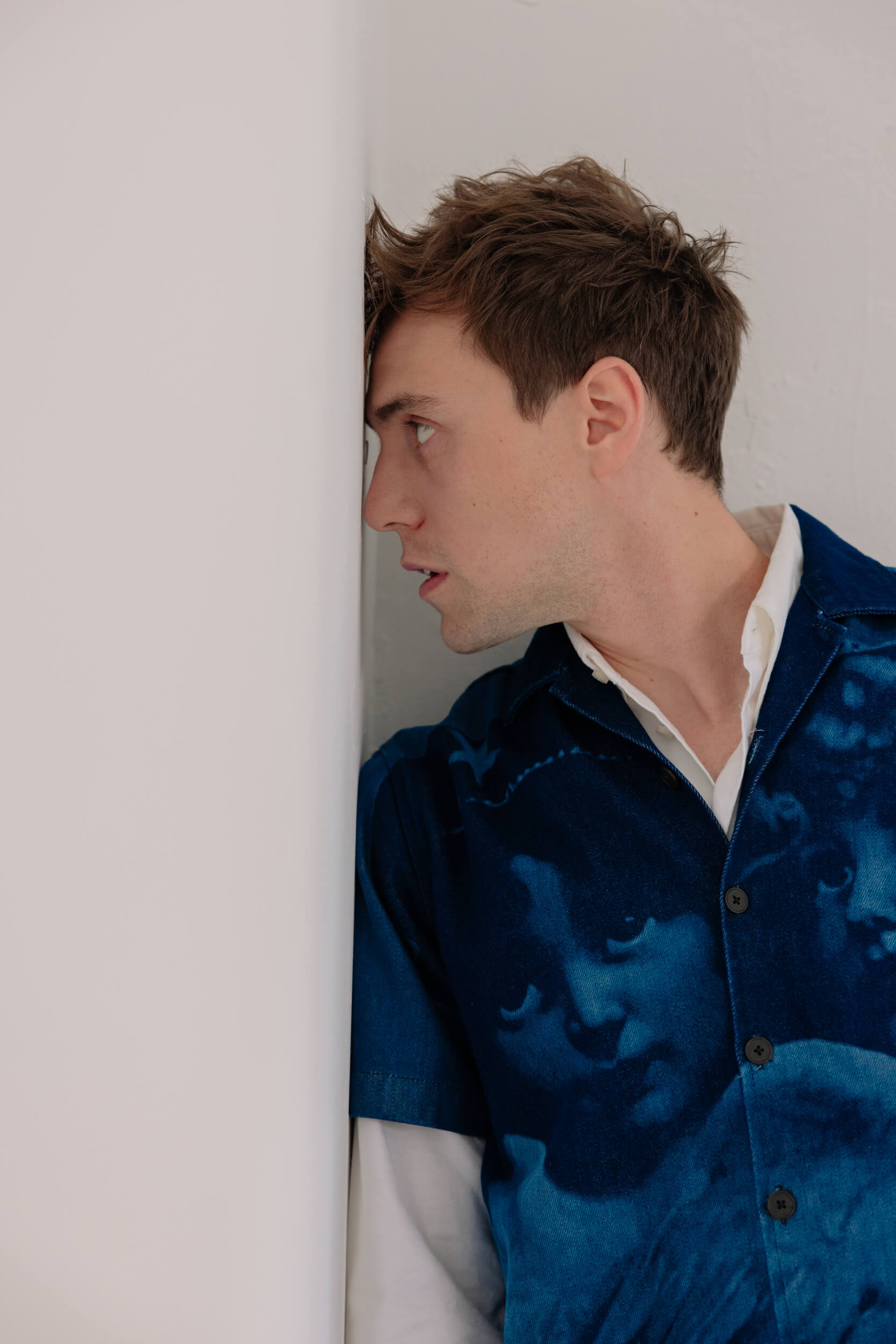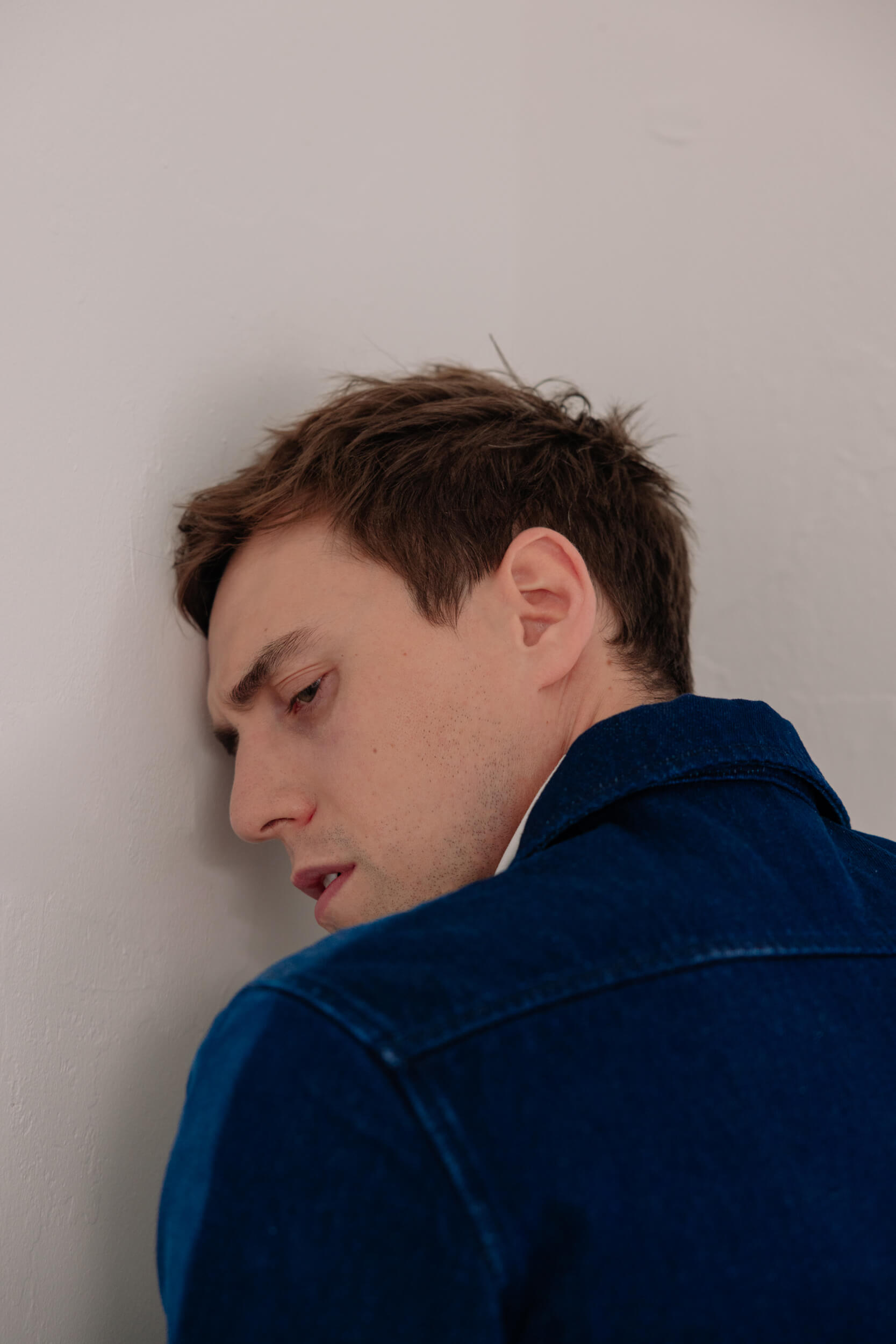 Yeah, like historical figures or people belonging to the Shakespearean world, criminals (such as JD or Clyde), or the "good" guy in a musical; with JD, for example, I think you did a great job in showing that he was a person, first of all, with his problems, his family issues, and then he ended up doing what he did, but he's a human first and foremost. But let's talk about "Moulin Rouge! The Musical" instead. I saw it at the end of April with a friend and let me say, it's spectacular, such an incredible atmosphere and vibe all over the show! How is it to be Christian in the West End?

It's fantastic, every night! Christian is such a brilliant part to play, he's a love-sick puppy that comes to Paris and then sees this woman whom he immediately falls in love with and gets swept up into this bohemian world of Parisian songwriters and artists, showgirls and performances. But then he has a mental breakdown on stage, alcohol-induced, and goes into a dark place for him and then comes back out and then he goes back in again. It's a really complex part to play, along with the amazing songs to sing, on the side of it. It feels great, the audience adore the shows, so I feel very lucky to be part of it.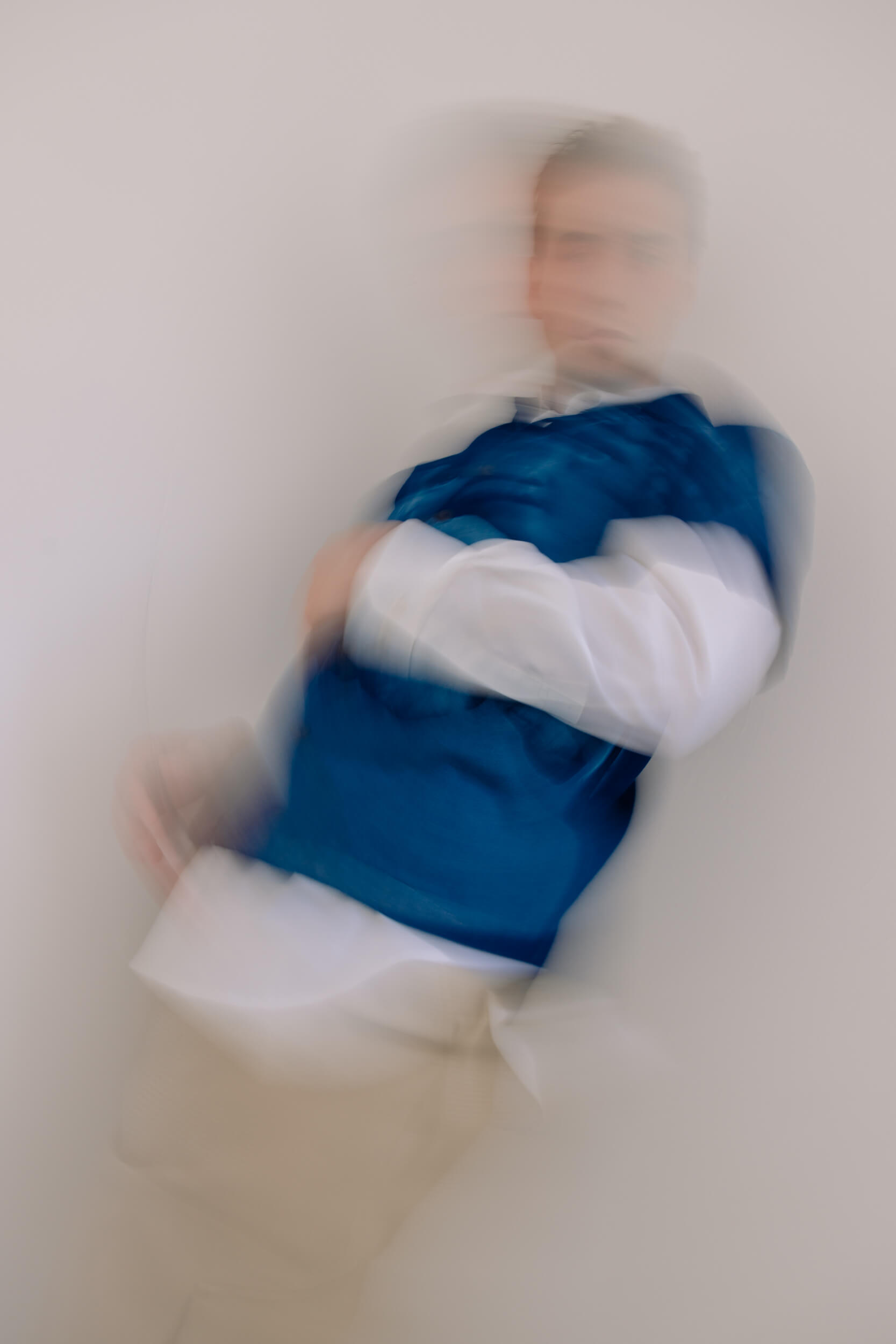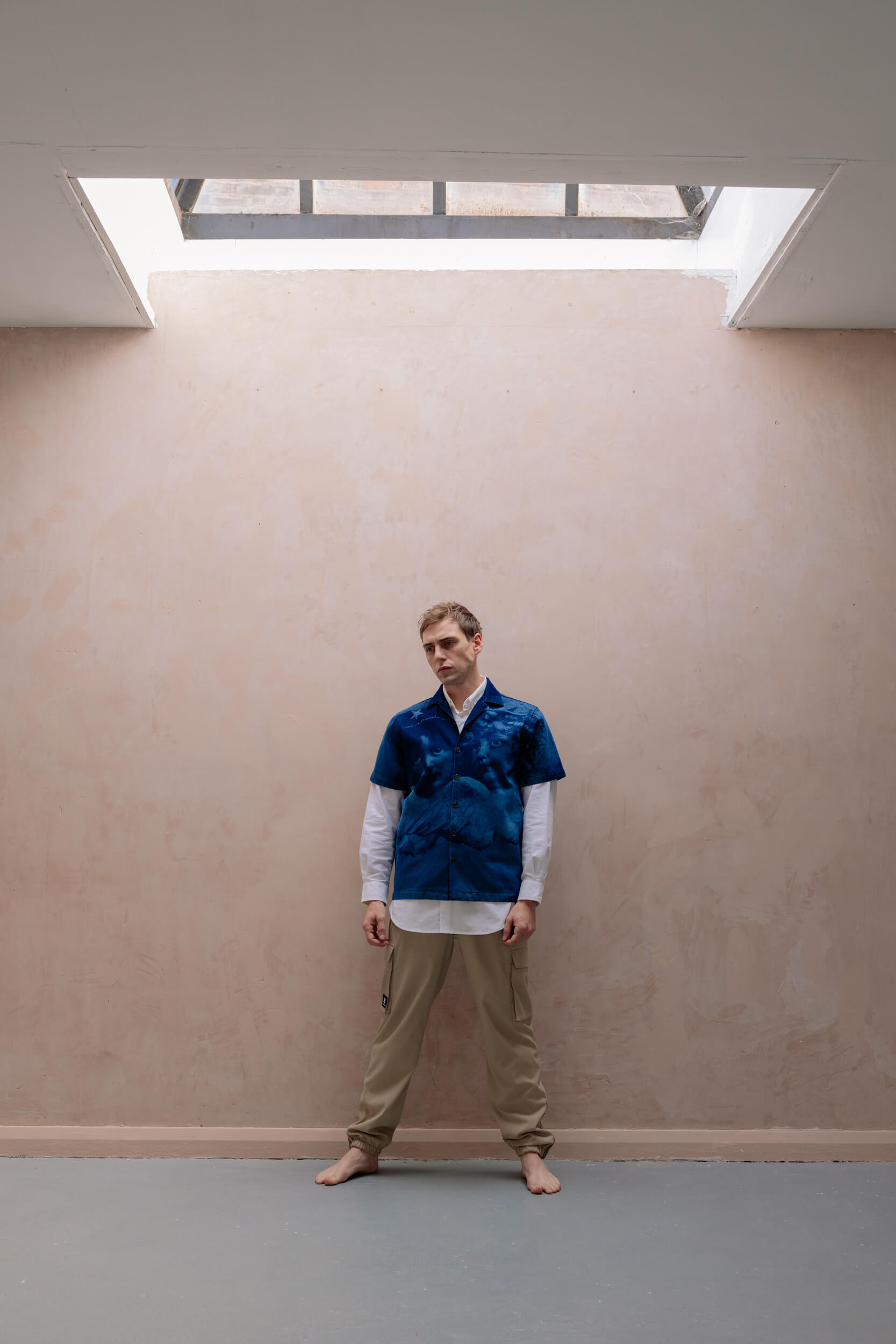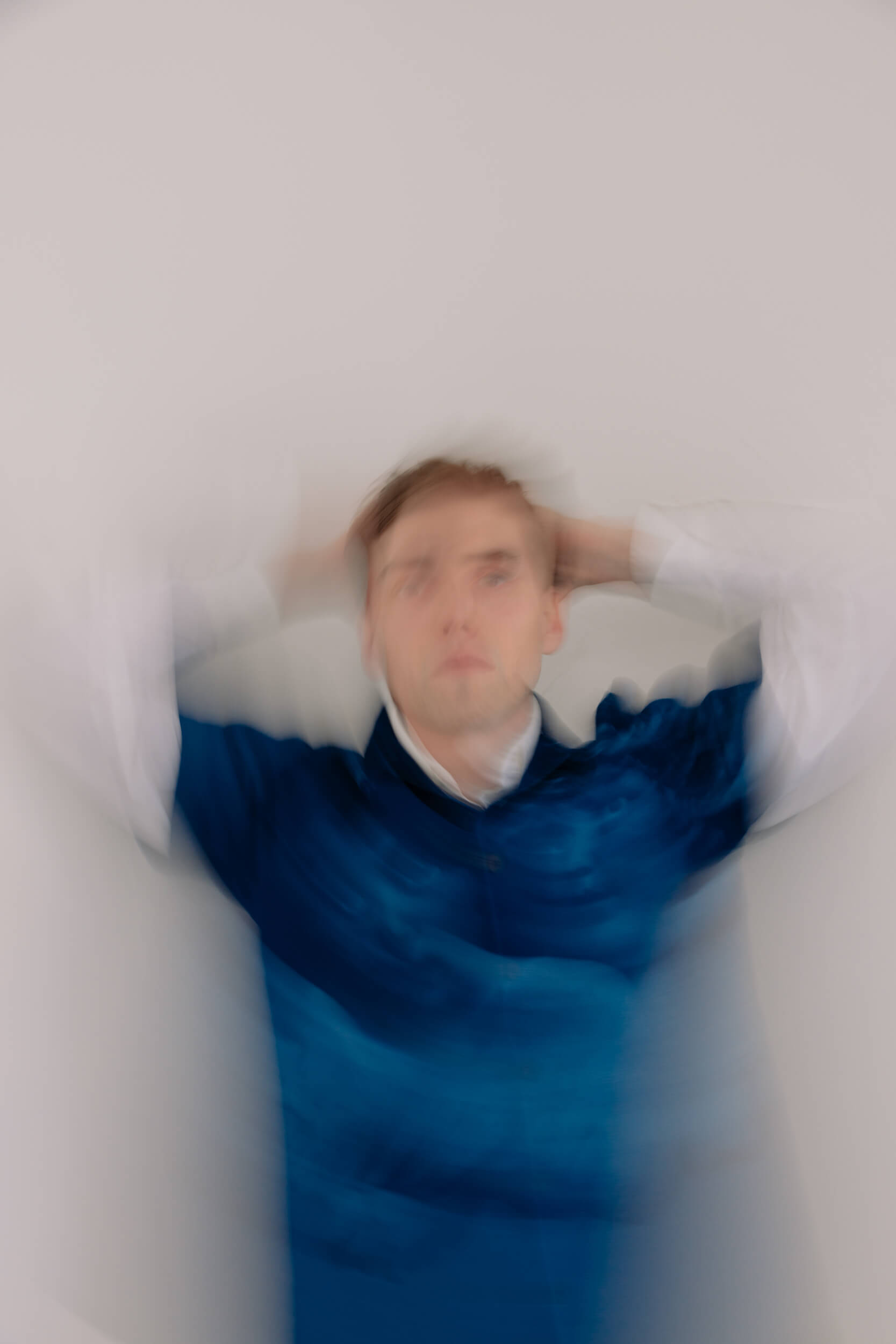 Indeed, it's quite mesmerizing the way you portray the different emotions of Christian during the show. Did you perhaps take inspiration from Aaron Tveit's version on Broadway somehow? And what, instead, did you bring into the character that's only yours?
Obviously, I've watched the film; I haven't seen Broadway, but I've seen clips online, and I know a couple of people involved. We had such a good directorial team when we were working on it, but a lot of it feels very much mine because we were allowed to create what we thought, and stuff. So, even if it's not entirely mine, it feels like it's mine.
We had a 6-week rehearsal process and it felt like everything came quite organically and naturally. What I like about my version of Christian is marking the journey that he goes on. Not much time passes during the whole thing, maybe a few months, but he grows into a man over the course of the show, and then by the end you see that the love of his life had died but he is old enough and wise enough now to see in a longer lens, he's not like, "Oh, my life is over now", he's like, "I will always love you for the rest of my life, and that's what I know now, even though you've passed away". I think that's a really nice journey for him.
What's your favorite part/moment of that musical?

Everything from when it starts going badly! [laughs]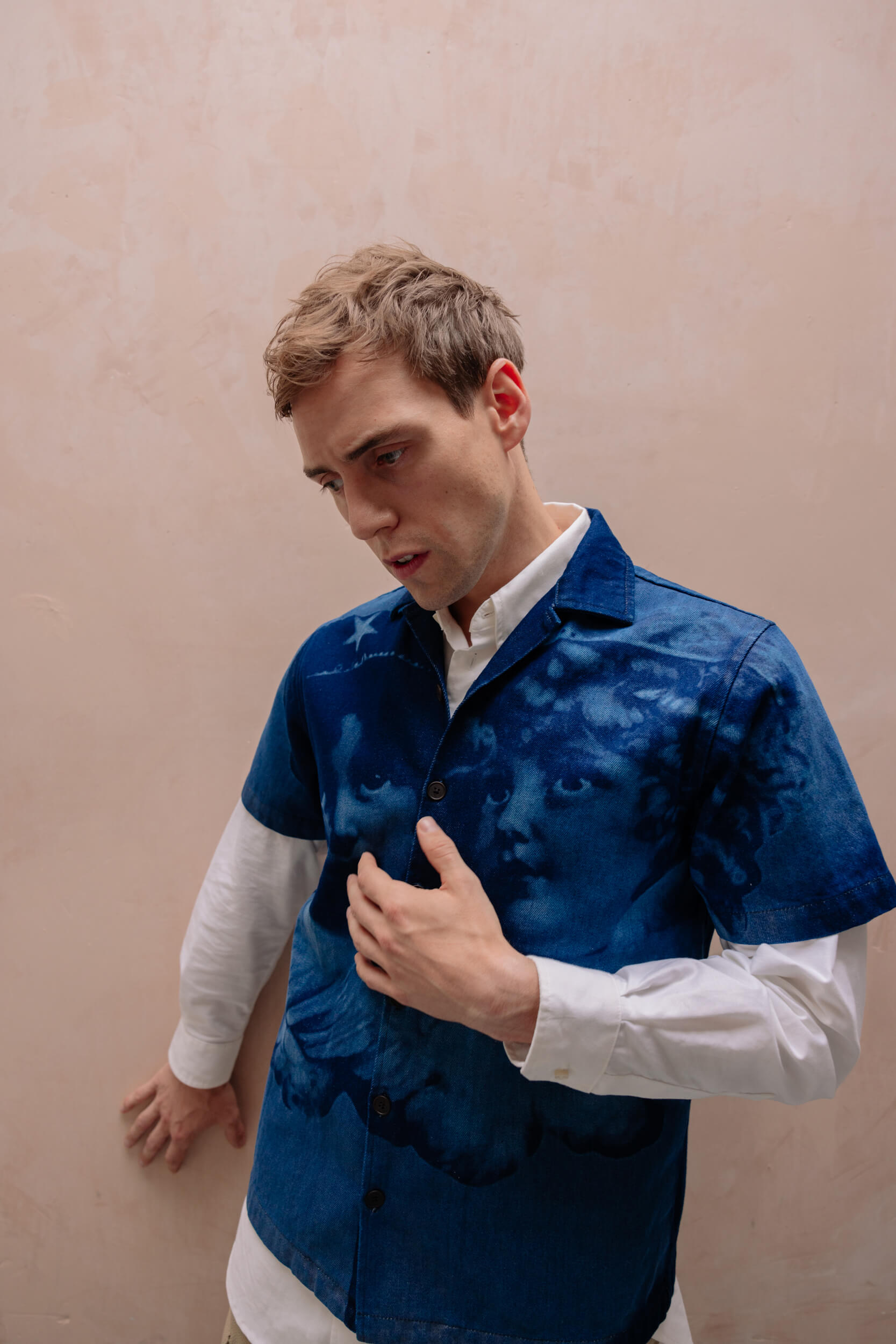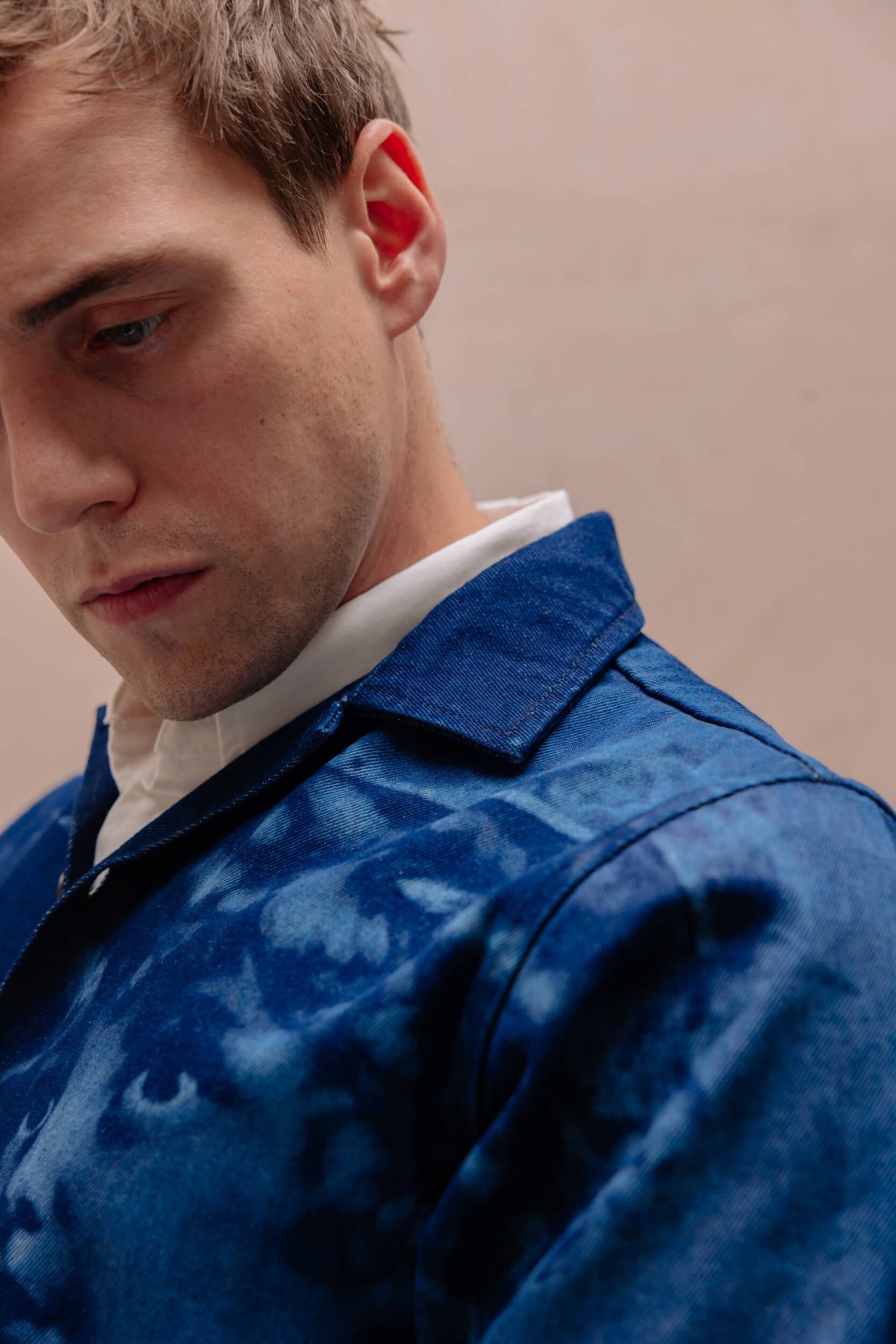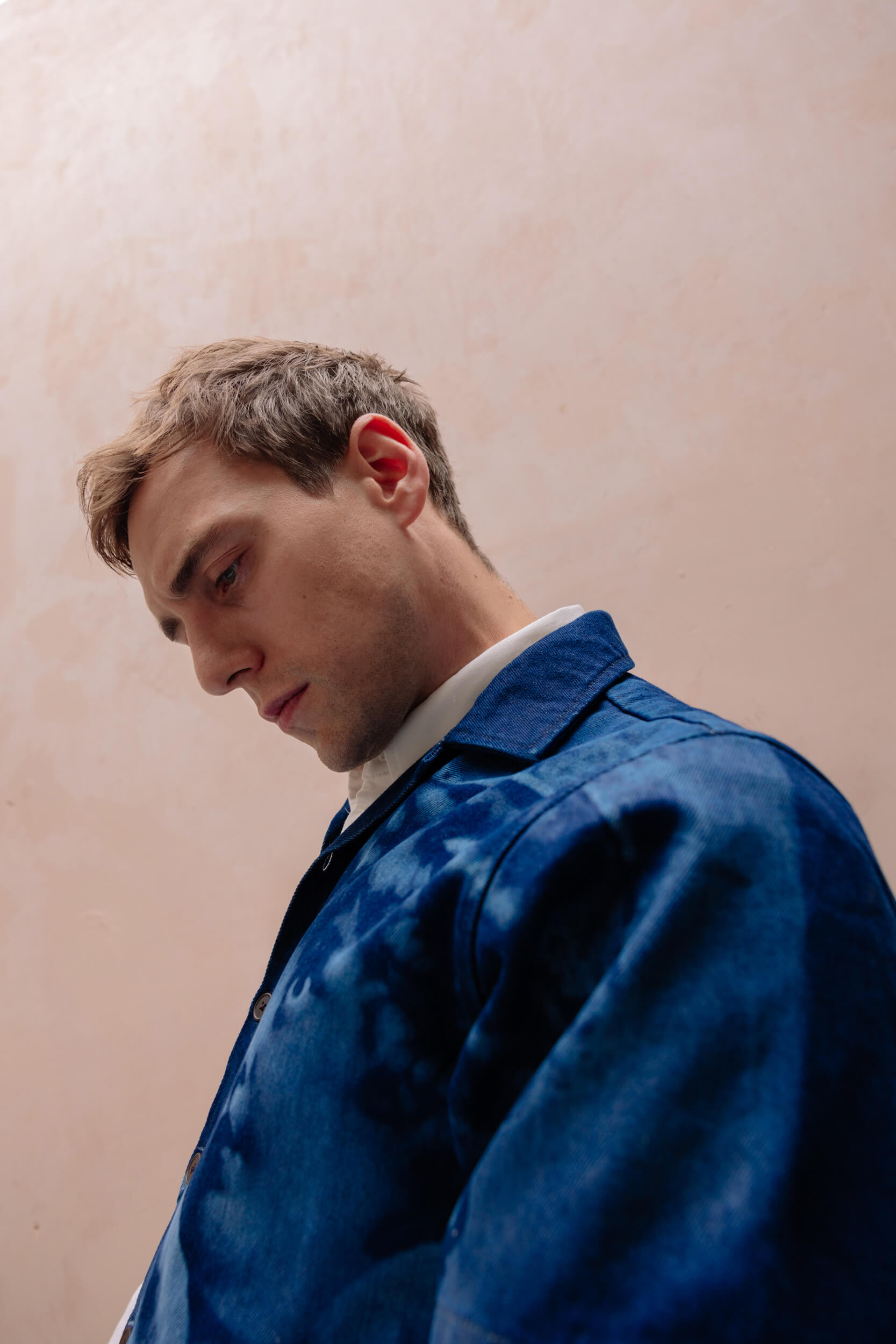 The Bohemians believe in the values of love, art, and beauty, all elements that are vital to fuel the musical scene, which has a beating heart in the West End. I think that over the past few years, a new interest in musicals has been raising, and I'm feeling it coming from a Country where there's nothing like Broadway or the West End even as a concept. Did you notice something similar as well? Like, a new perception, a revival of musicals as a genre and form of entertainment?

'I think a lot of that is because, coming out of the pandemic, we've just watched TV and films in our houses for two years, we can now go into a theatre and experience something as a collective again. I think it's much more powerful seeing art when you're with other people because you feed on everyone's emotions when you see a live performance, and you can't recreate that. But it's also good that productions like "Hamilton" and "Come From Away" have done film versions so people can watch them and theater now is more accessible to people who live in Italy for example, as they don't have Broadway and they don't have the West End. I think that opens doorways, so when people are in a space where they don't have the theater, they can go and see it and understand what it's all about.
Theater is one of the oldest forms of entertainment we have, so I don't think we would let it die, it just needs to adapt to a new world, which I think is now doing.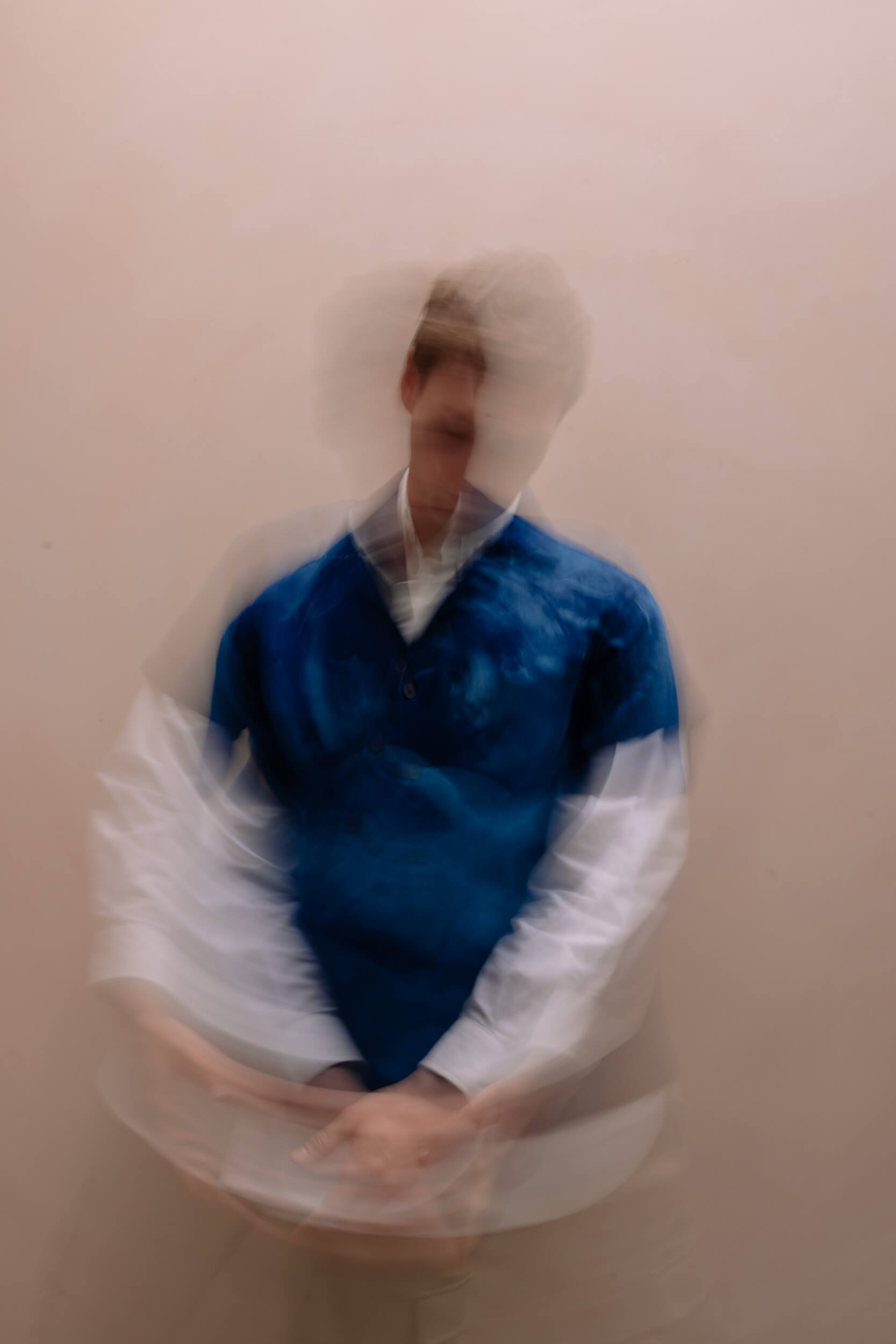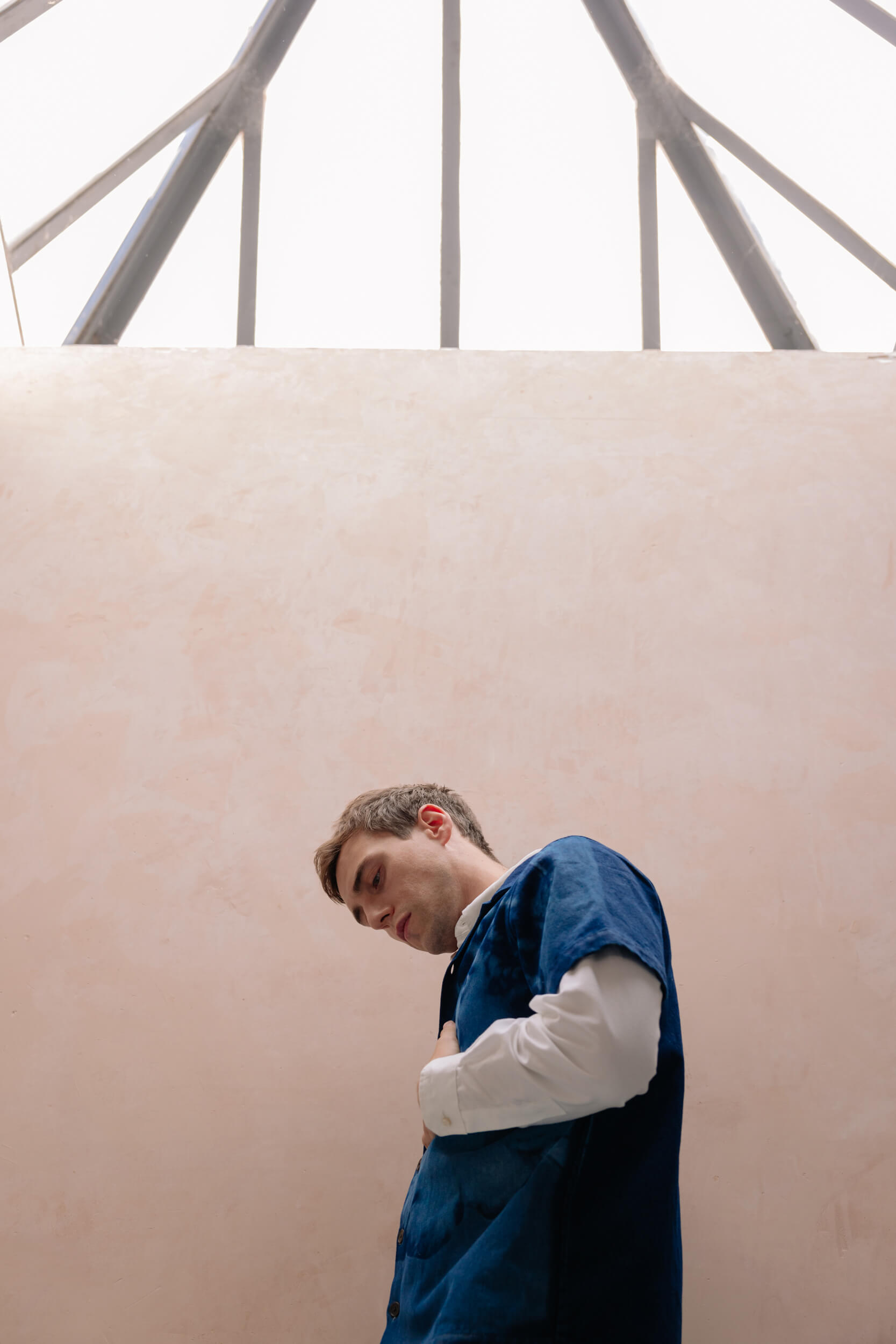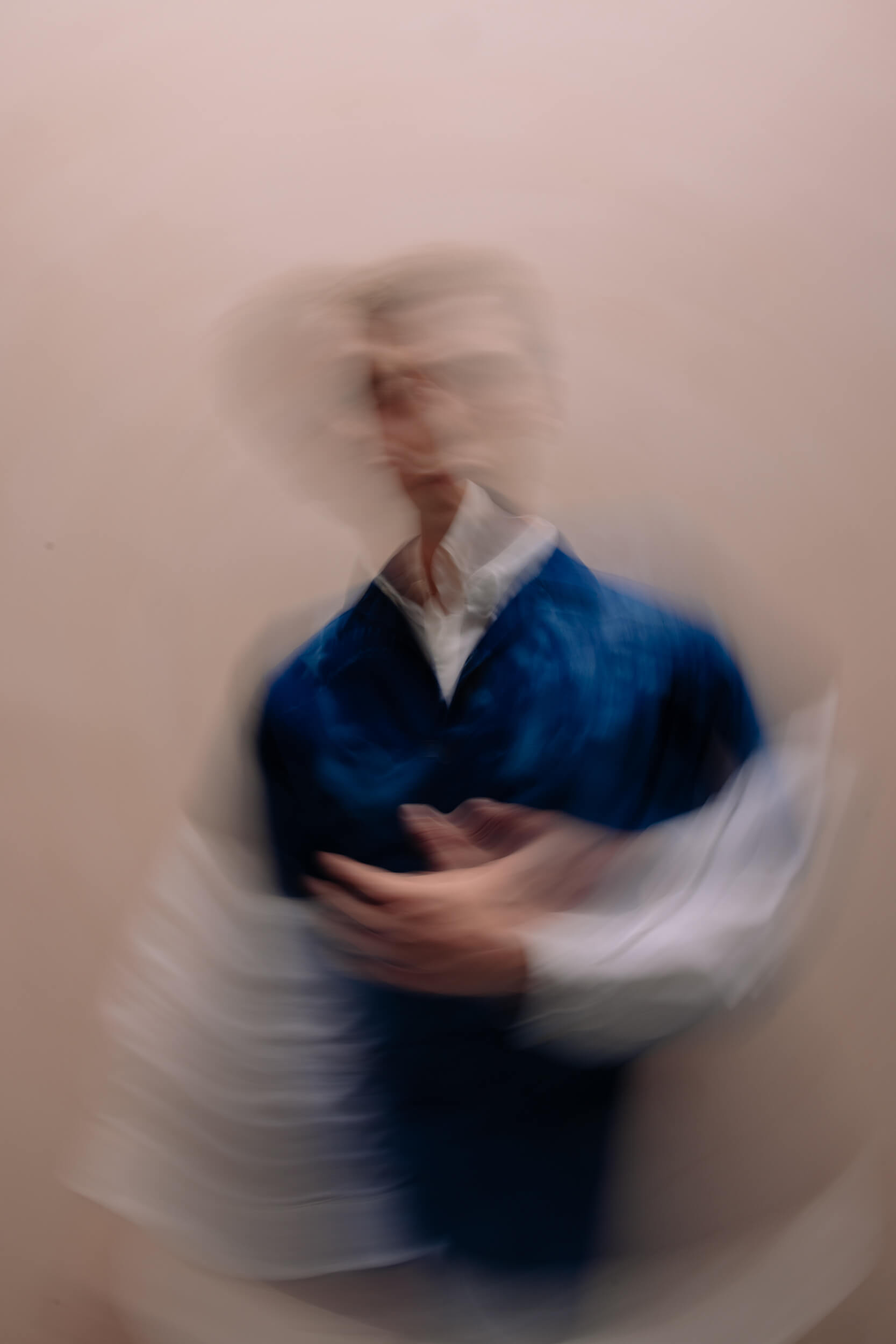 "It's much more powerful seeing art when you're with other people because you feed on everyone's emotions…"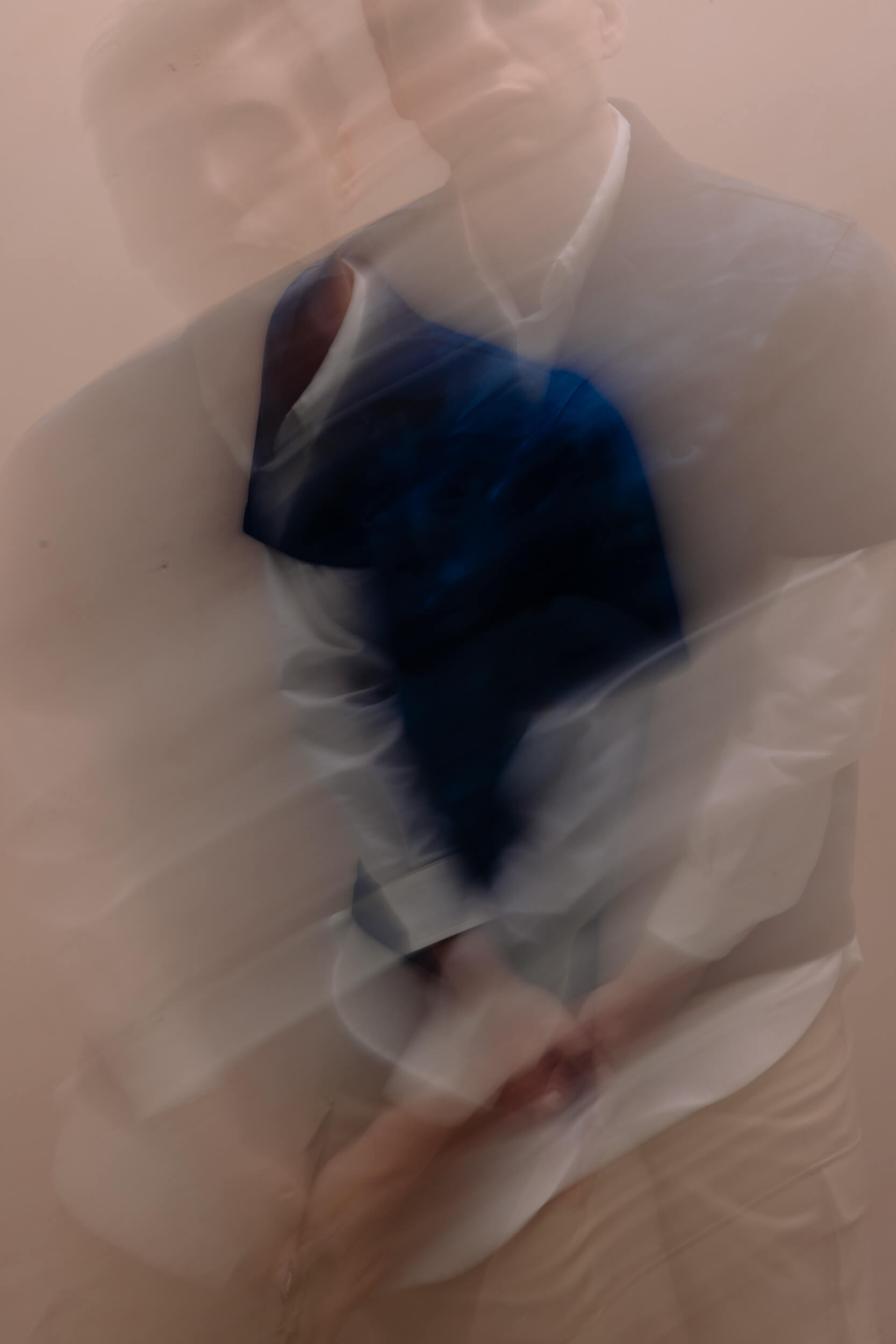 You even took part in some film and television products. Would you like to further explore those worlds in the future?

Yeah, 100%! I've always done TV and film alongside theater. I've got a couple of things coming up next year, which I'm pretty excited about. If I could do everything, I'd be happy!
Actor, singer and musician. In which ways do all these elements play a role in your life?

I guess they all come from the same place. I love creating and I'm lucky enough to have to tools to do that in different mediums. Nothing makes me happier than sitting down and playing the guitar, or working on a script. It doesn't really matter what kind of form it takes to do creativity because creating something that wasn't there before is so exciting to me, and if you do that with other people, it just makes it all better.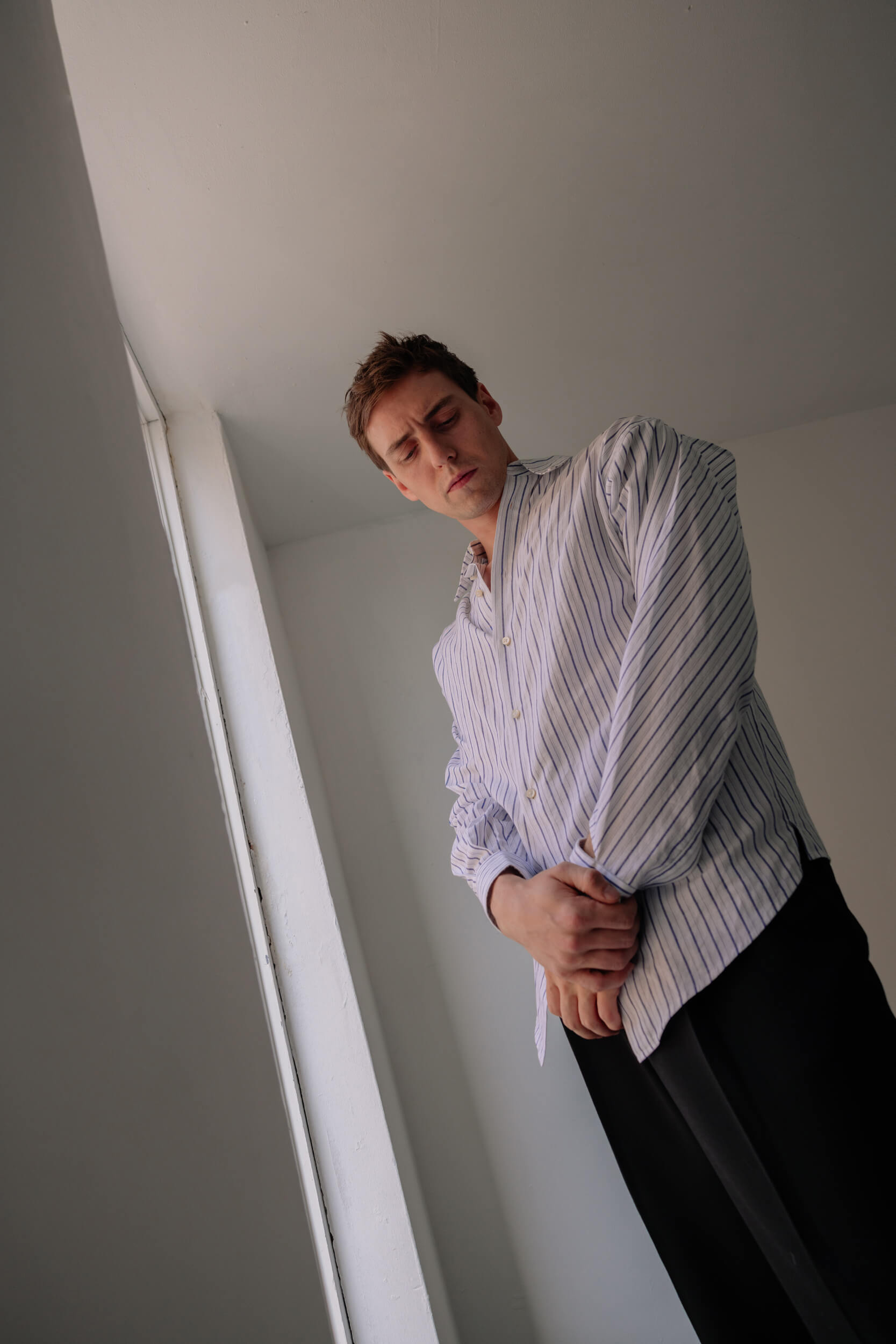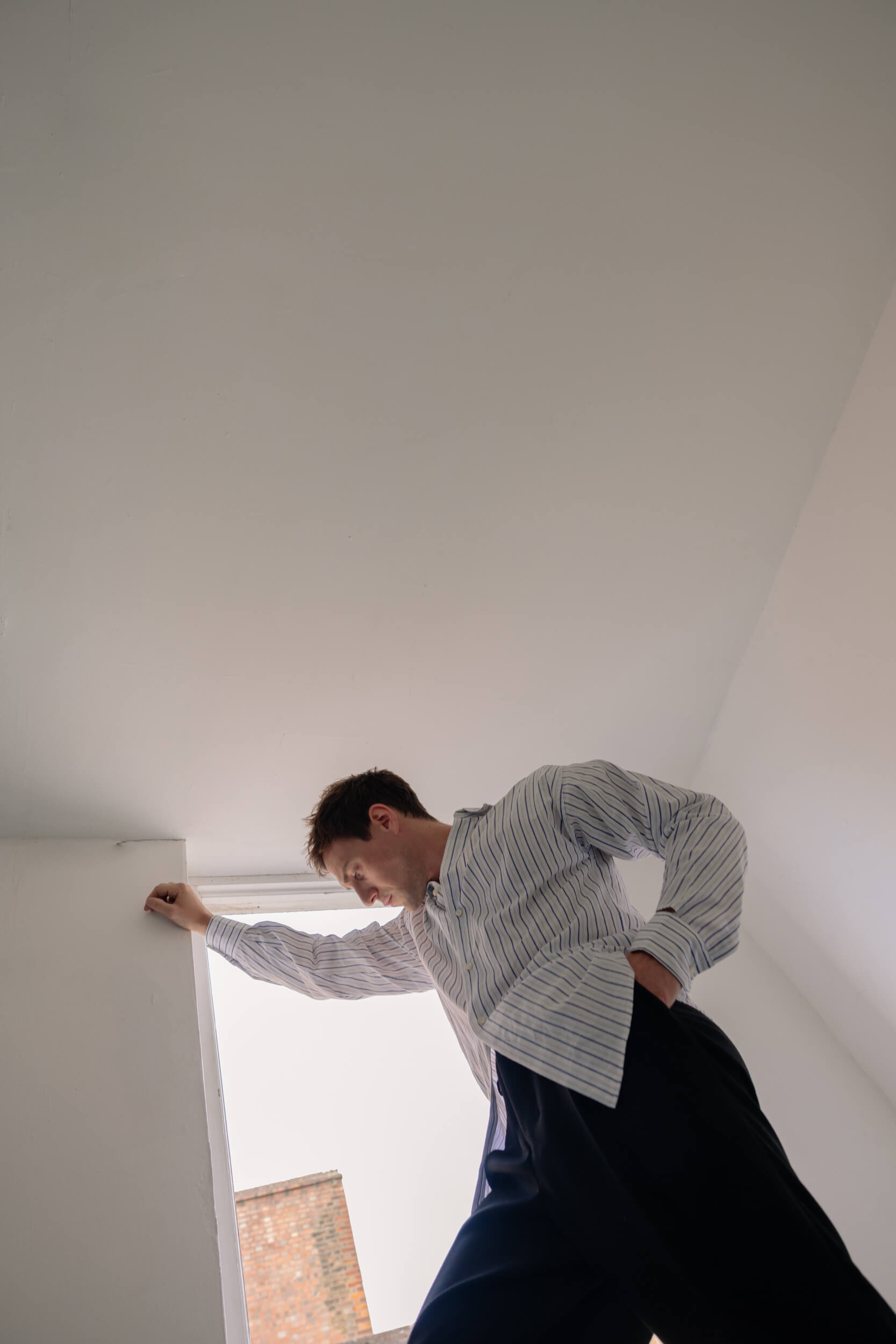 Being yourself and being someone else, aka playing characters. Is it hard, from a mental health point of view, to find a balance between these two ways of being? Is there something that helps you to find yourself again when you feel lost or overwhelmed?
It's a really good question. I mean, with JD it was different because he goes to very very dark places. I kind of feel a responsibility to understand their troubles because you're portraying people that have real life issues, it just happens to be in a musical. So I feel like there's a certain responsibility to at least try and understand how those people are feeling'
I think as long as you take your rest periods seriously, as well, it can help because you can get caught up and run down and burn out quite quickly if you just head down on that train track.
So… are you going on vacation and take a break? [laughs]
Yeah! [laughs] Next week I'm going to Croatia. And then I'll finish with "Moulin Rouge!" in mid-October, and I'm planning some off-time then too, maybe go to New York.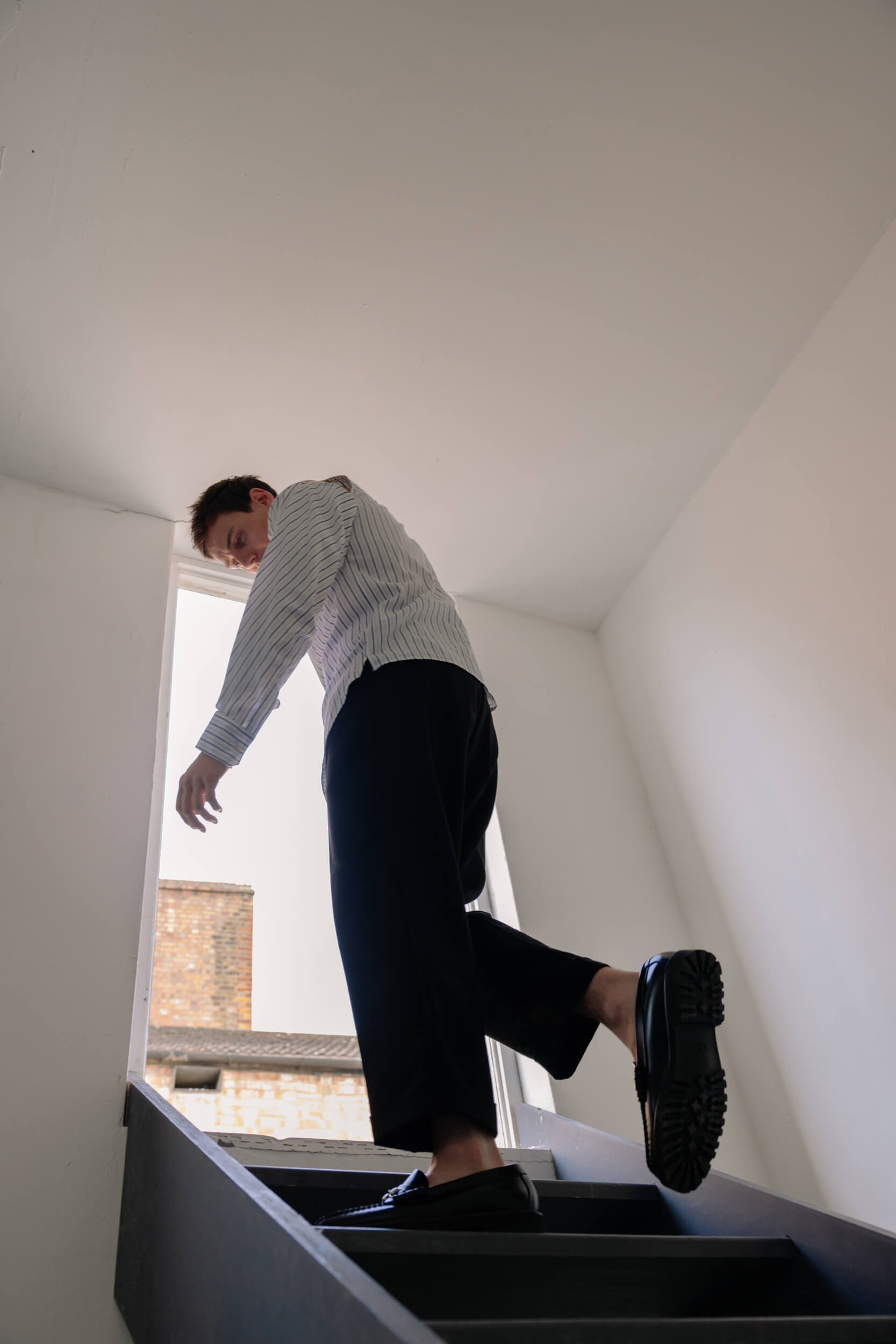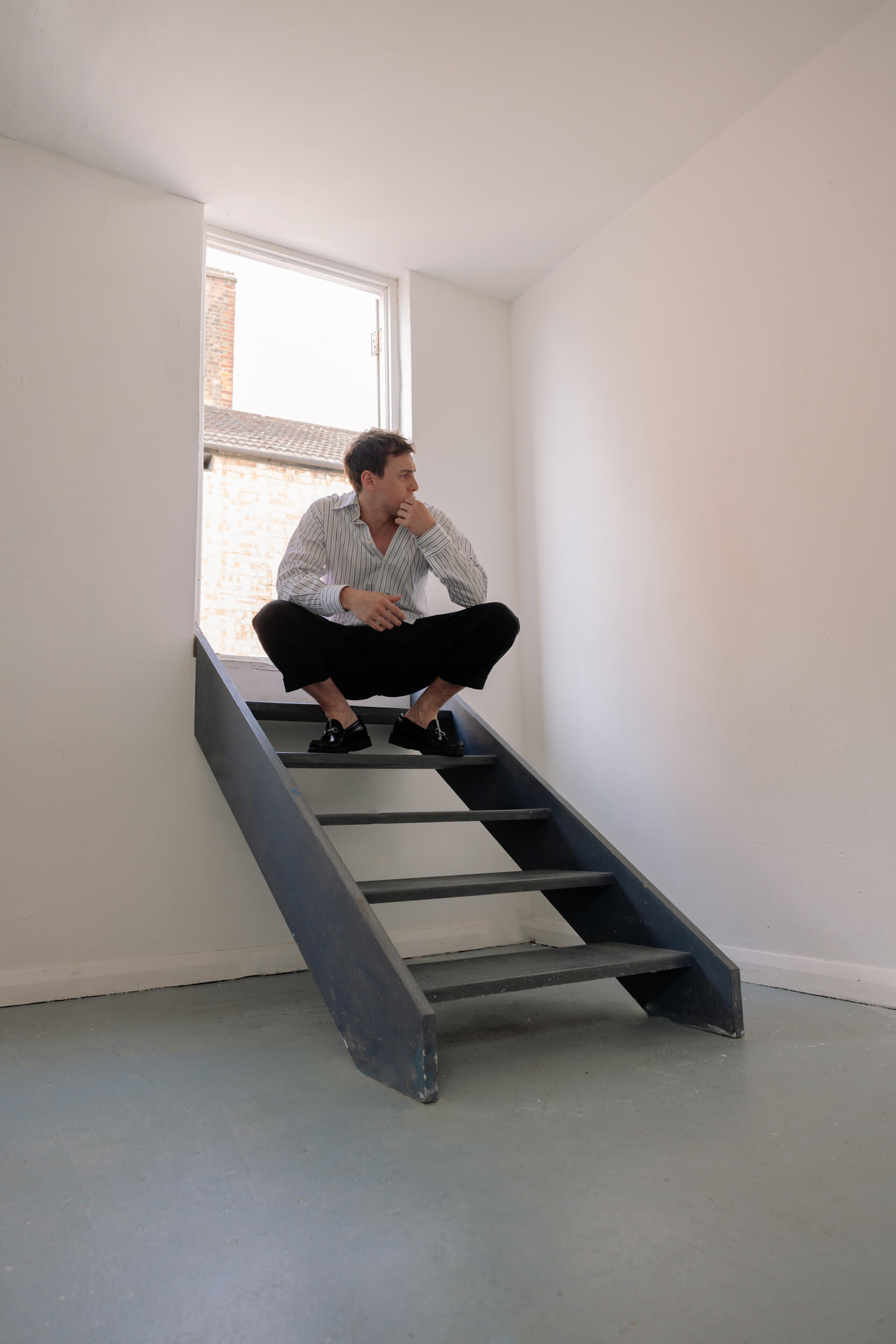 What's a song that represents this moment in your life?

I'm listening to a lot of P.J. Morton at the moment, he's an amazing artist and incredible songwriter, and his vocals are incredible as well, so I'd pick one of P.J. Morton's songs.
Do you usually create a playlist for your characters?
No, I wouldn't create a playlist, but I'd definitely listen to music to get into character, sometimes. It's like a shortcut into the character's headspaces. Most of the time, when I do that, it's usually just one song, so I'll find the right song and that would be the routine, so you'd put that song on and by the end of it you're there.
So that's a ritual of yours before a show.
Yeah, I guess! Though, with Christian, I don't have a song, I have more of a vibe, different songs, but for darker characters I like to have a "trigger" song, that triggers me into a state of mind. But with Christian, as he starts off so happy and then descends badly, you can't start in that headspace, otherwise it wouldn't work.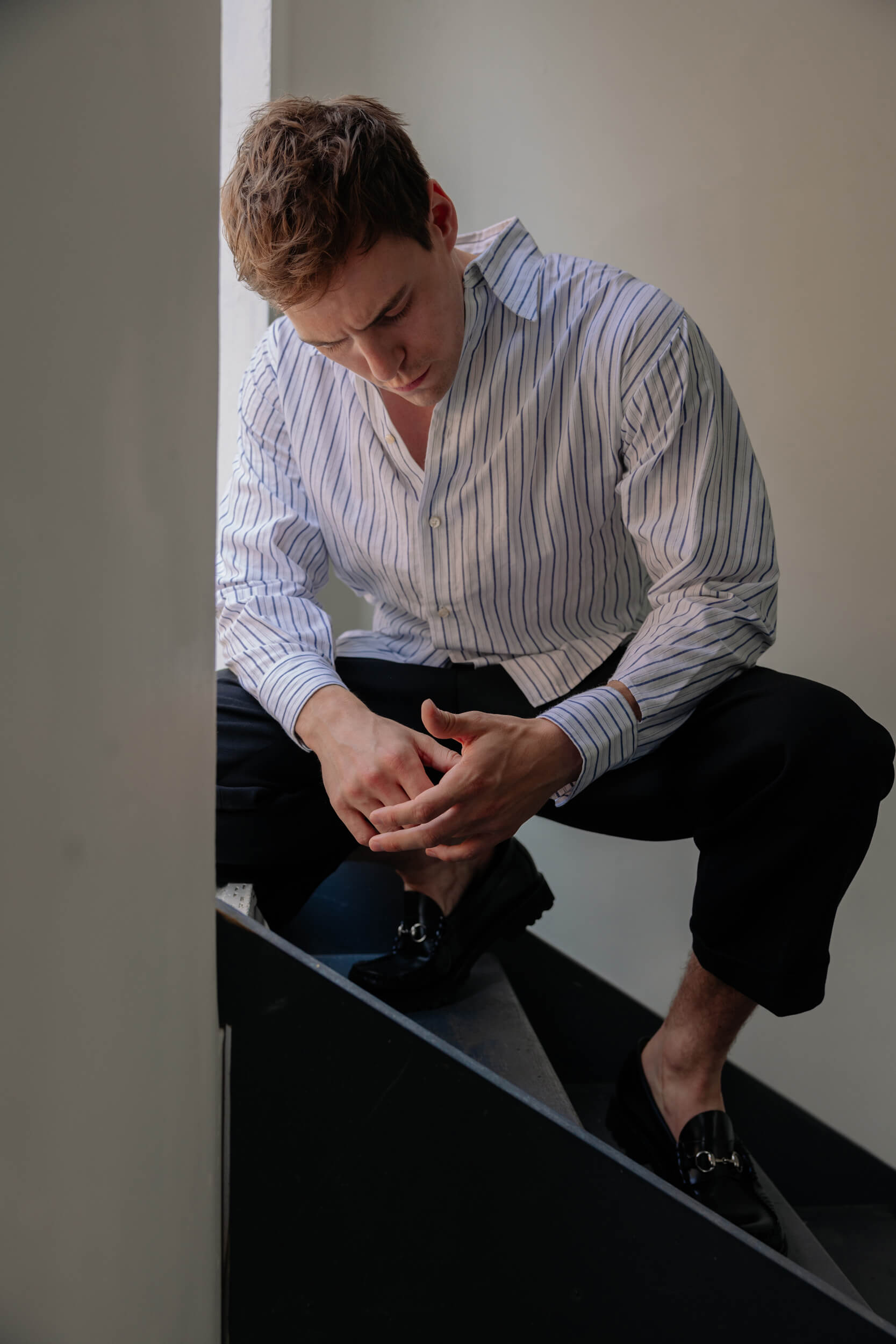 What's the latest thing you've discovered about yourself thanks to your work?
It's hard to know, really. I always find that once I finish playing a character, only then I've realized what I've learned because it's hard to be self-reflective when you're trying to be in the moment. Every character teaches me something because they allow me to understand a different person for a certain amount of time, and any time you understand a person, I think you learn about yourself because it teaches you something about that person's feeling and, therefore, you end up wondering: "If this is how other people feel, how would I ever respond to that?".
It's a really good question, and I'll keep an eye on it for when I finish "Moulin Rouge!" [laughs] and I'll let you know!
What's a musical you would adapt into a movie? And a movie on which you'd base a play or musical?

There are lots of things I think would work amazingly as a musical, but also some things are perfect in their original form. A lot of films I like, for example, wouldn't translate well into musicals. Like "Into the Wild", that's one of my favorites, a one-man sort of film about this guy coming to terms with his own humanity, I don't know how it would work, but I would go with that.
"Any time you understand a person, I think you learn about yourself"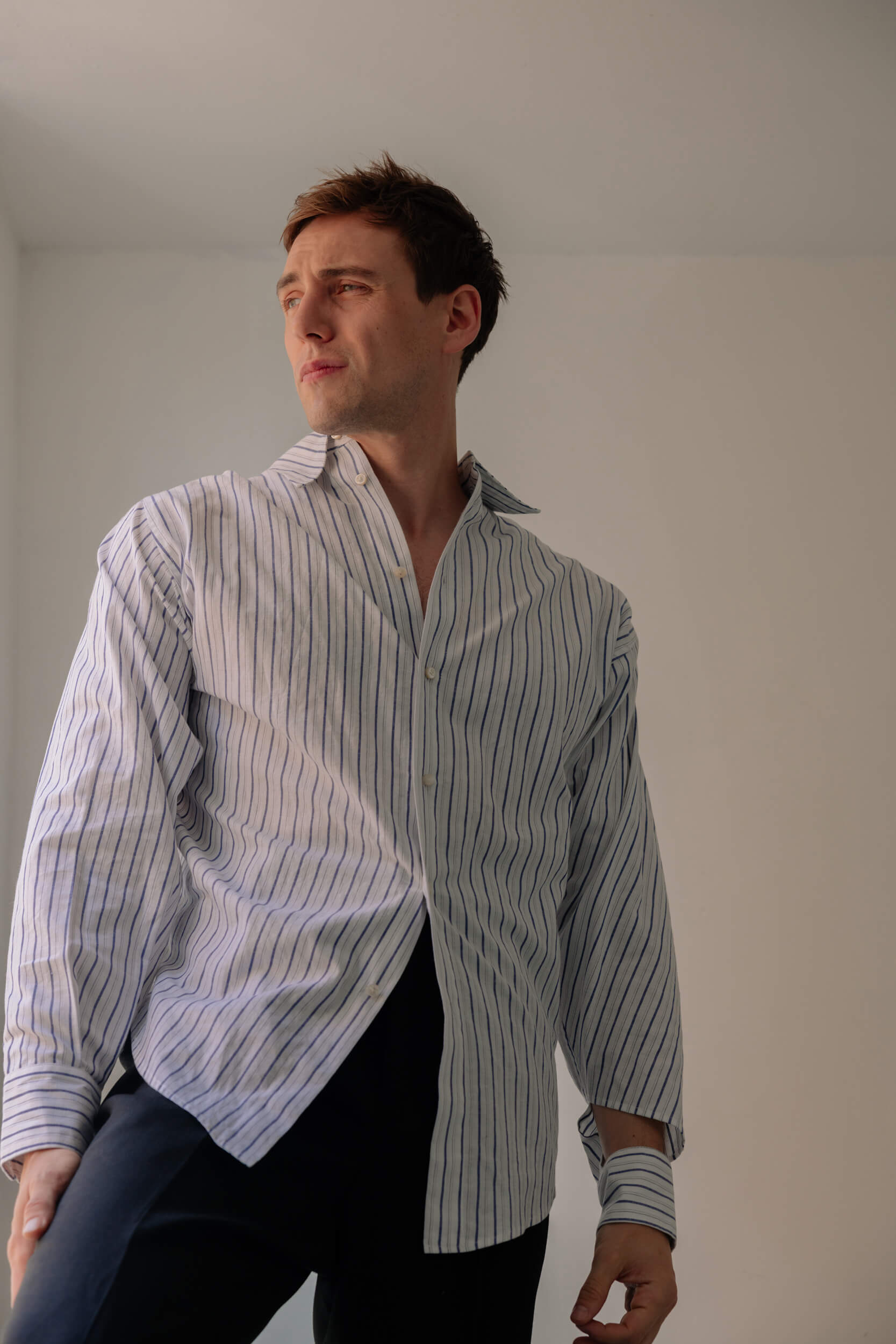 Do you have a favorite musical or character?
There's nothing that I ever look at and think, "I want to play that". One of my favorite things is doing new things, creating a role all from scratch, so when I see someone doing a role, I will think that they're amazing at doing that. I'm much more interested in seeing words on a page and then putting those to life rather than trying to recreate what someone else has done.
What book are you reading right now?

I've recently finished a book called "Into the Grey Zone", which is a non-fiction about a neuroscientist who looks at the brains of people who are in vegetative states. He's a pioneer, and discovered that a lot of these people that were thought to be "brain-dead" are actually aware of the things going on around them, it's fascinating. I'd love to do something around that, to be honest, at some point.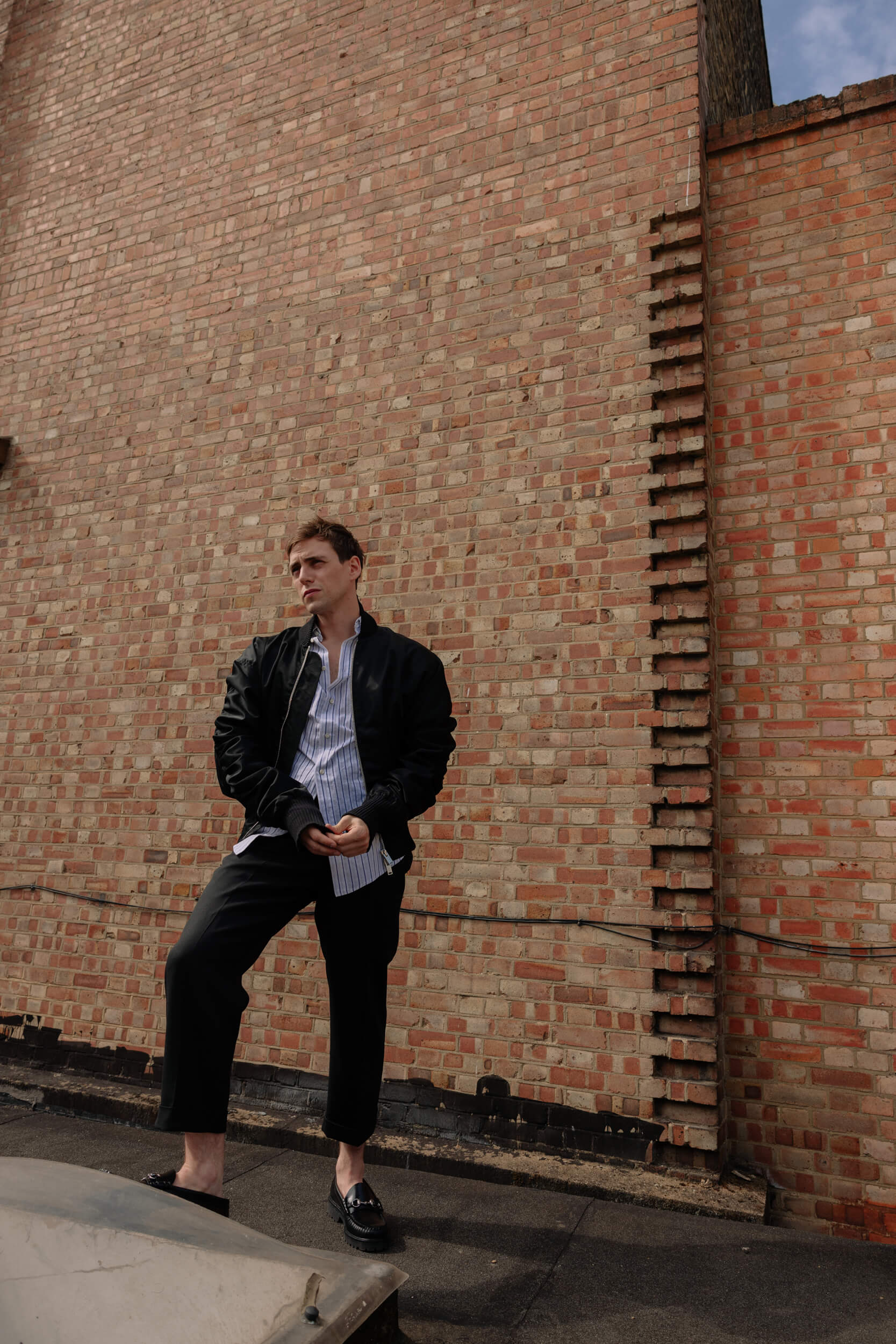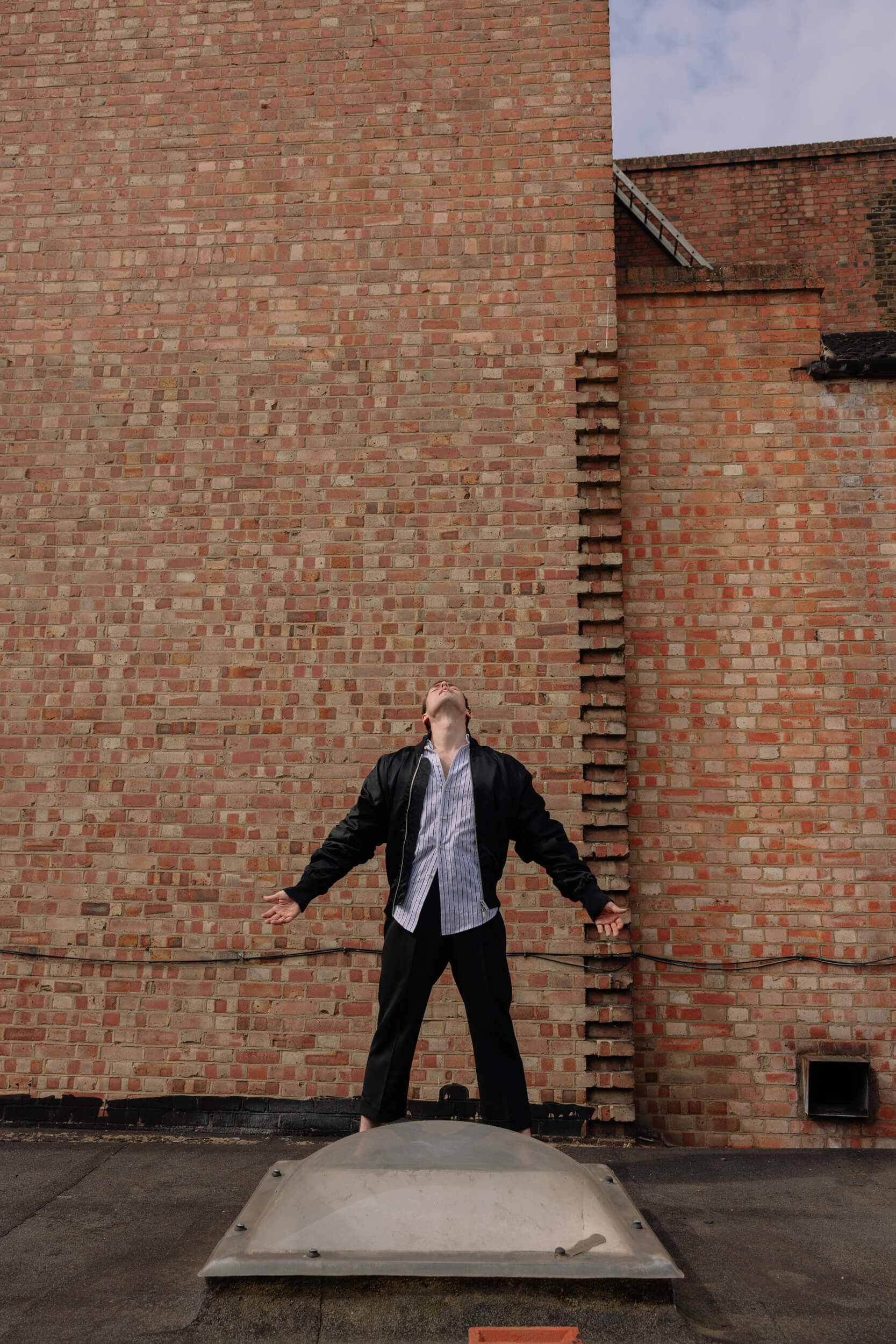 What are you afraid of?

Failure, I guess, is a fear of mine. Obviously, as an actor you're quite exposed, a lot of people watch what you do, so failure is a driving force to succeed for me. I make sure that I do everything I possibly can to not fail, which is what actually helps me to succeed! That fear is useful to me, I can use that to drive success.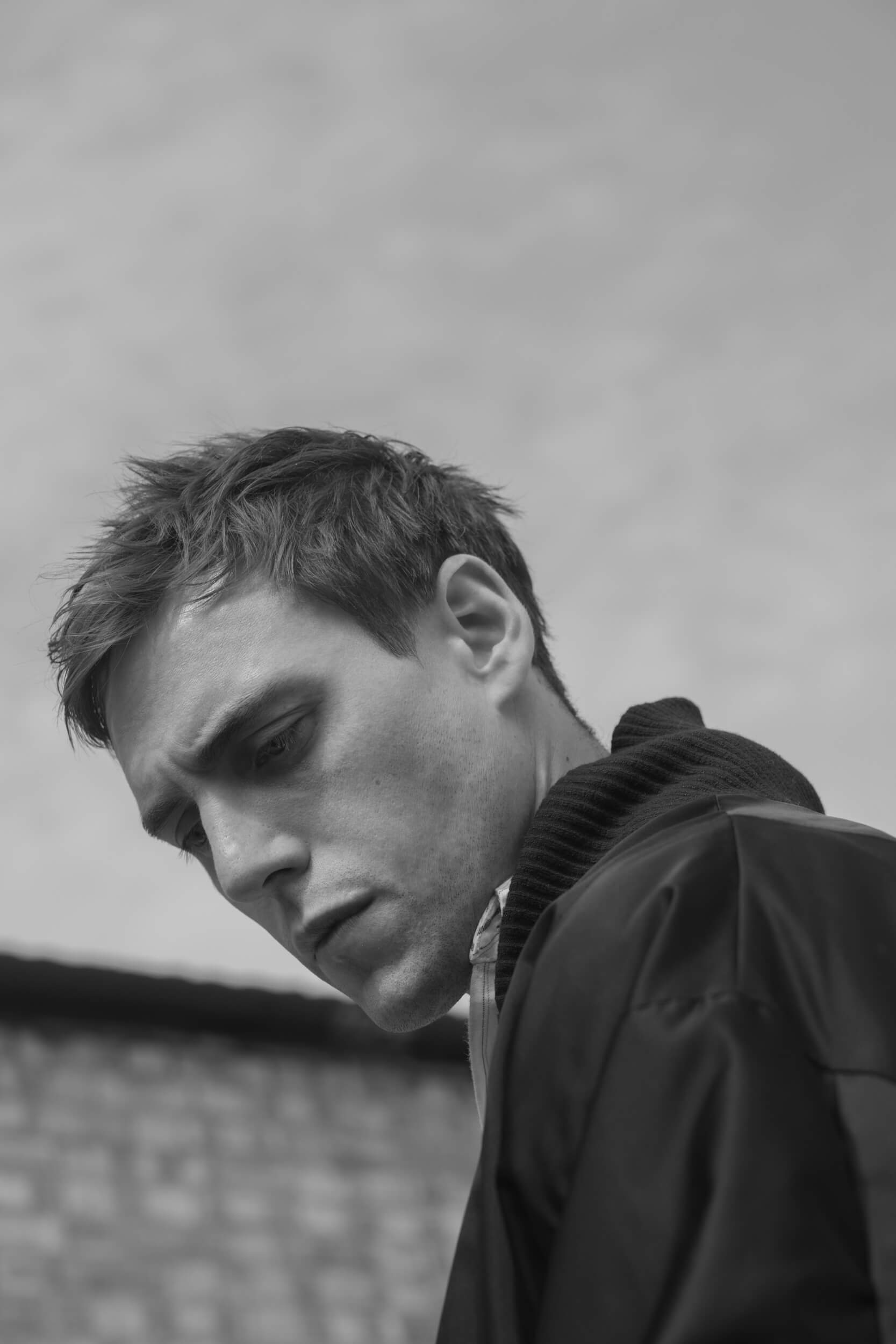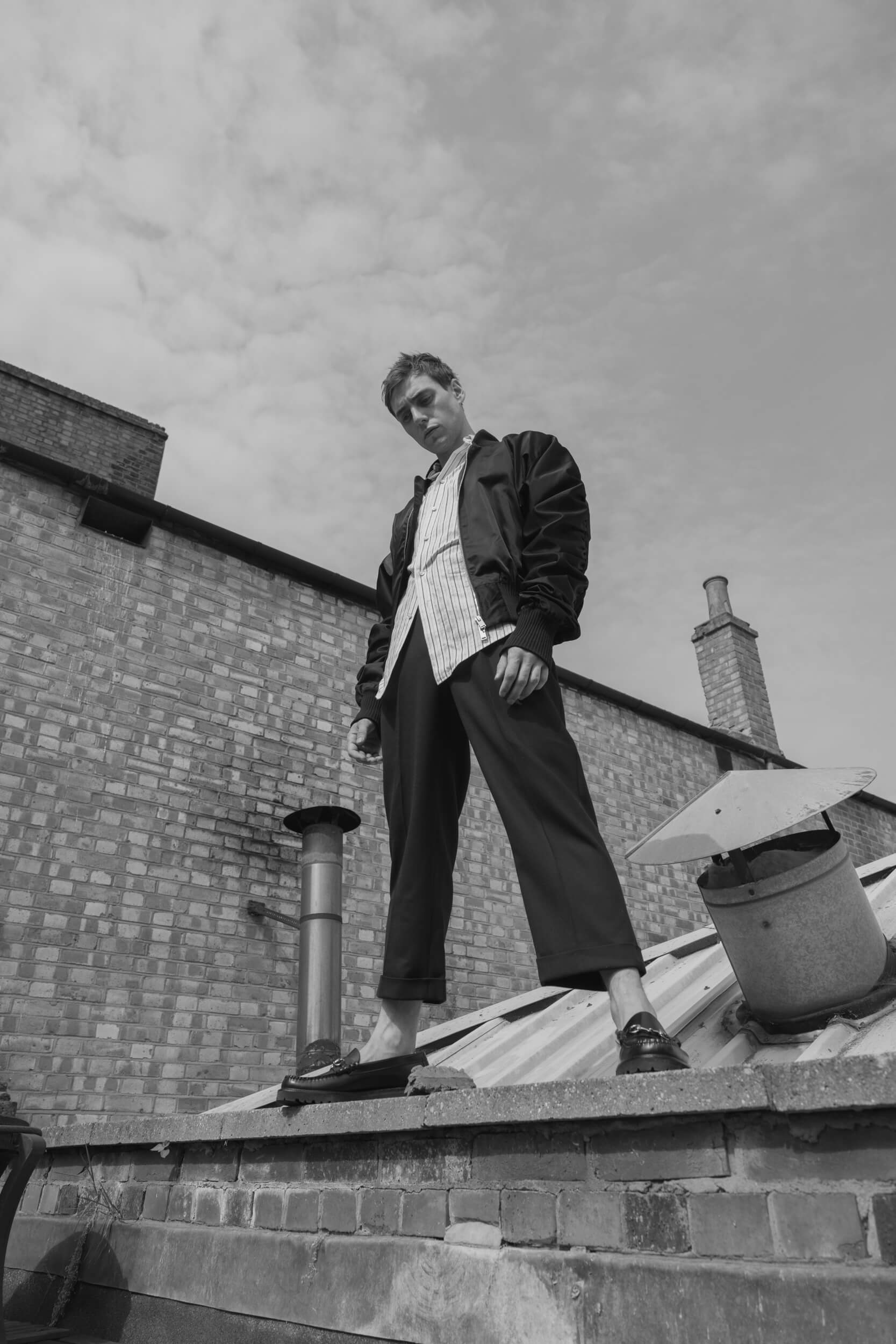 Your greatest act of rebellion?

I like to do things my own way.
I didn't go to drama school, I didn't do any "official learning" when it comes to acting or singing, so I guess that would be my biggest act of rebellion, that I just find my own way of doing things. It took a few years for me to hone what it is that that is, but I guess my biggest act of rebellion is just try to be myself all the time.
What's your happy place?

On stage, or on a film set, even if I'm not doing anything, sitting in my trailer or whatever. I just love existing in that world.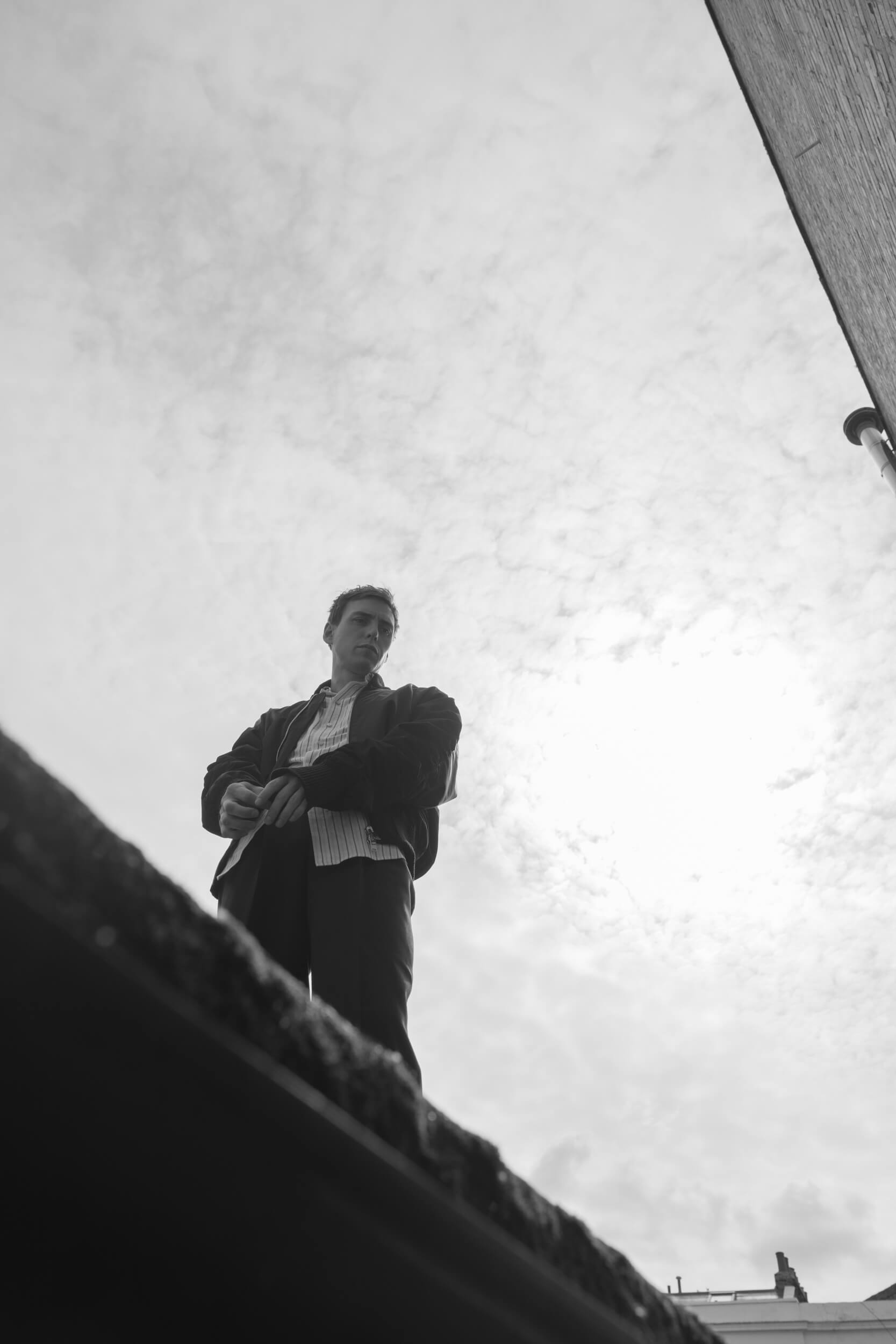 "I just love existing in that world."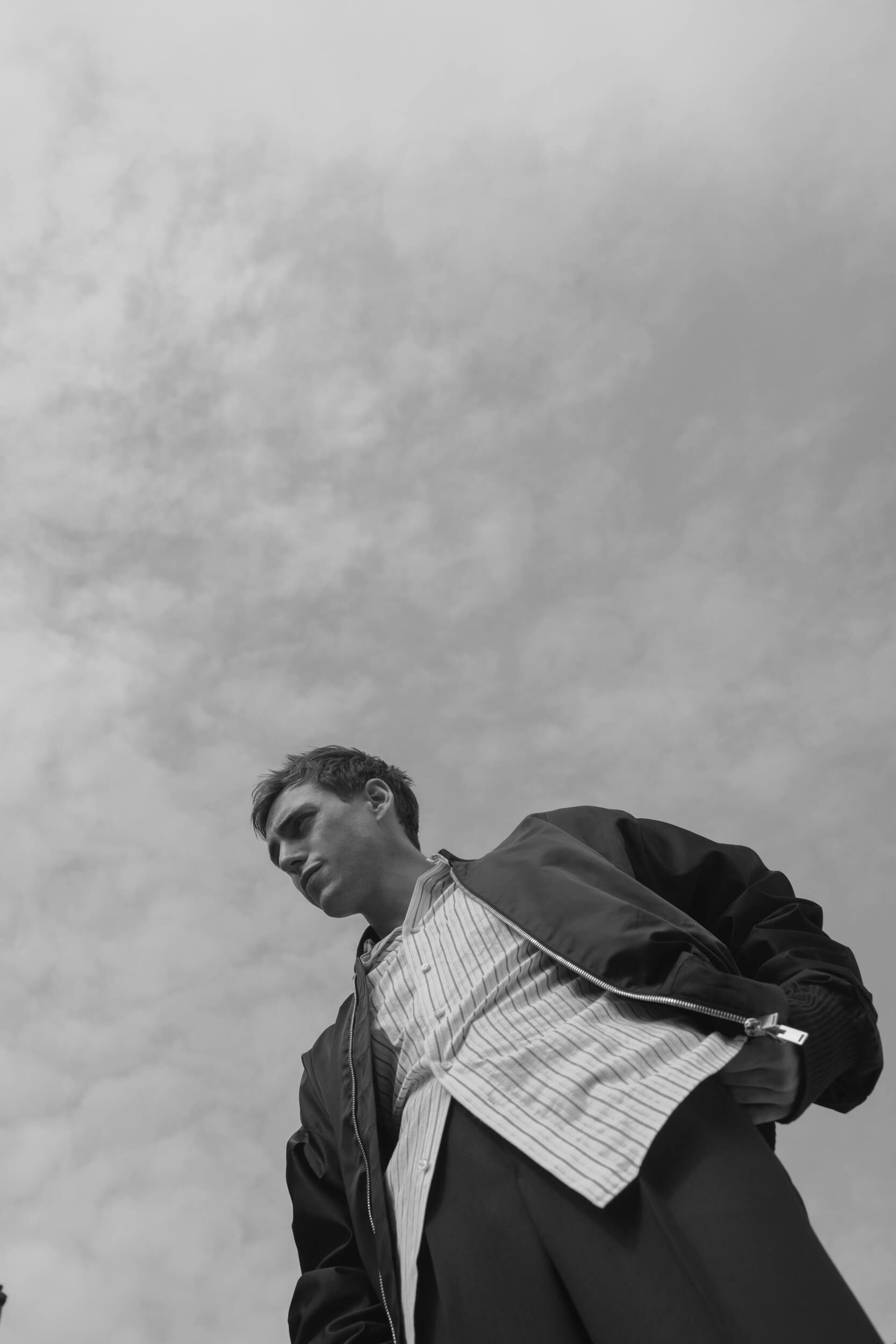 My last question is actually rather a curiosity of mine because I was one of the many people who went crazy when your performance of "Meant to be yours" from "Heathers" became viral on social media last year. What was your reaction when you found out?
It was fascinating! Obviously, I felt so proud that something I'd done affected so many people, so that was amazing. Billie Eilish did a thing with it, which was quite a lot. I still get people talk to me about it, so I'm glad they enjoyed it.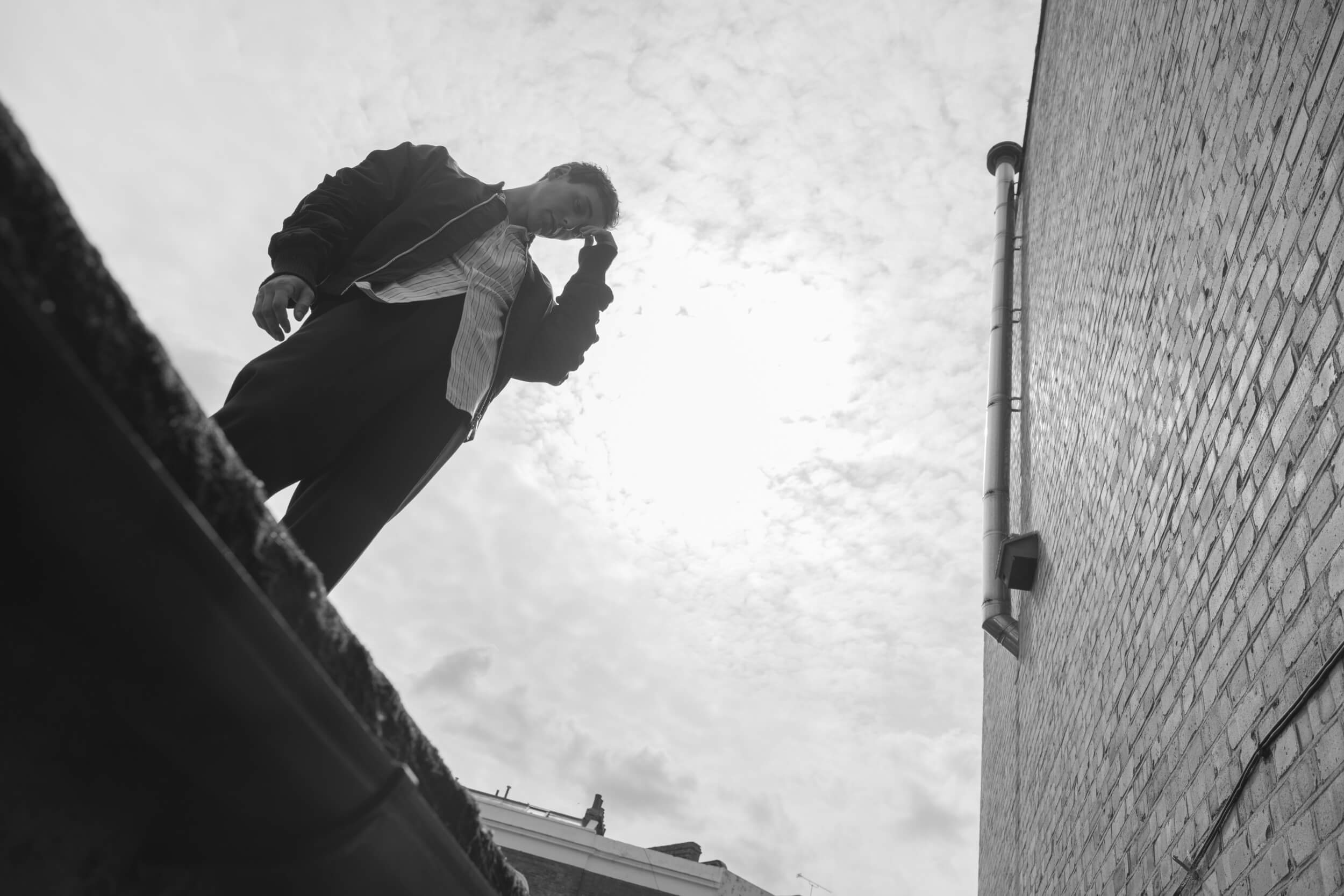 Photos & Video by Johnny Carrano.
Styling by David Daley.
Grooming by Ben Cooke.
LOOK 1
Shirt & Trousers: Nanushka
Shoes: Grenson
LOOK 2
Blue shirt: Fiorucci
White shirt: Gould
Trousers: Daily Paper
LOOK 3
Jacket & Shirt: Gould
Trousers: Ami Paris
Shoes: G.H. BASS