The second season of "Romulus", the TV series by Matteo Rovere set in "pre-Roman Rome", is unique for many reasons: it's entirely filmed in proto-Latin, it proposes an incredibly faithful reconstruction of archaic society, and it's one of the first Italian sustainable productions by Sky Original. A prestigious project with a cast that lives up to it, that's both the origin and the enjoyer of that prestige. Francesco Di Napoli got in the role of young Wiros, friend, and rival of the protagonist, Yemos, with passion and with physical and mental preparation that, for this second season, got even more intense.
In anticipation of its release on October 21st on Sky Atlantic, "Romulus 2" suggests a sequence of battles, prophecies, contended powers, and internal struggles about which Francesco told us with great pride, fueled by the desire to leave a mark in this world of cinema in which he's just arrived.
In the role of Wiros, who in this second chapter is the "co-king" of new Rumia, Francesco narrates the ferocity of a world that entails deeper meanings, and clues of a world that seems so far from ours but, in some ways, vaguely recalls it.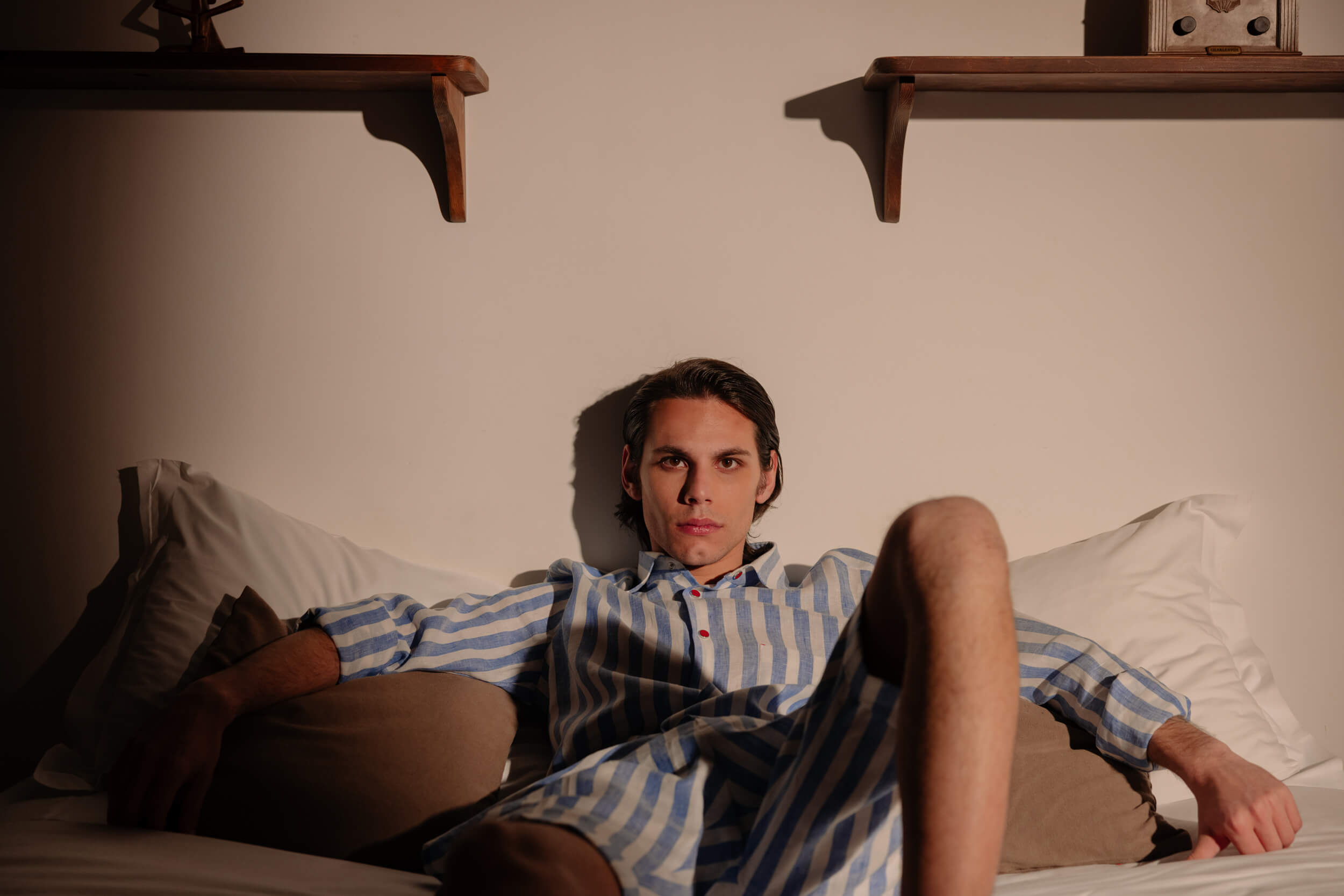 What's your first cinema memory?
My very first memory is obviously the movie theater. I remember that, as a kid, when I was 13, my friends and I would go there every Saturday, that was our meeting point even if we were not really passionate about movies. However, my real first memory ever since I've become part of this movie is the magic of film festivals, first and foremost Berlin, which was the first for me.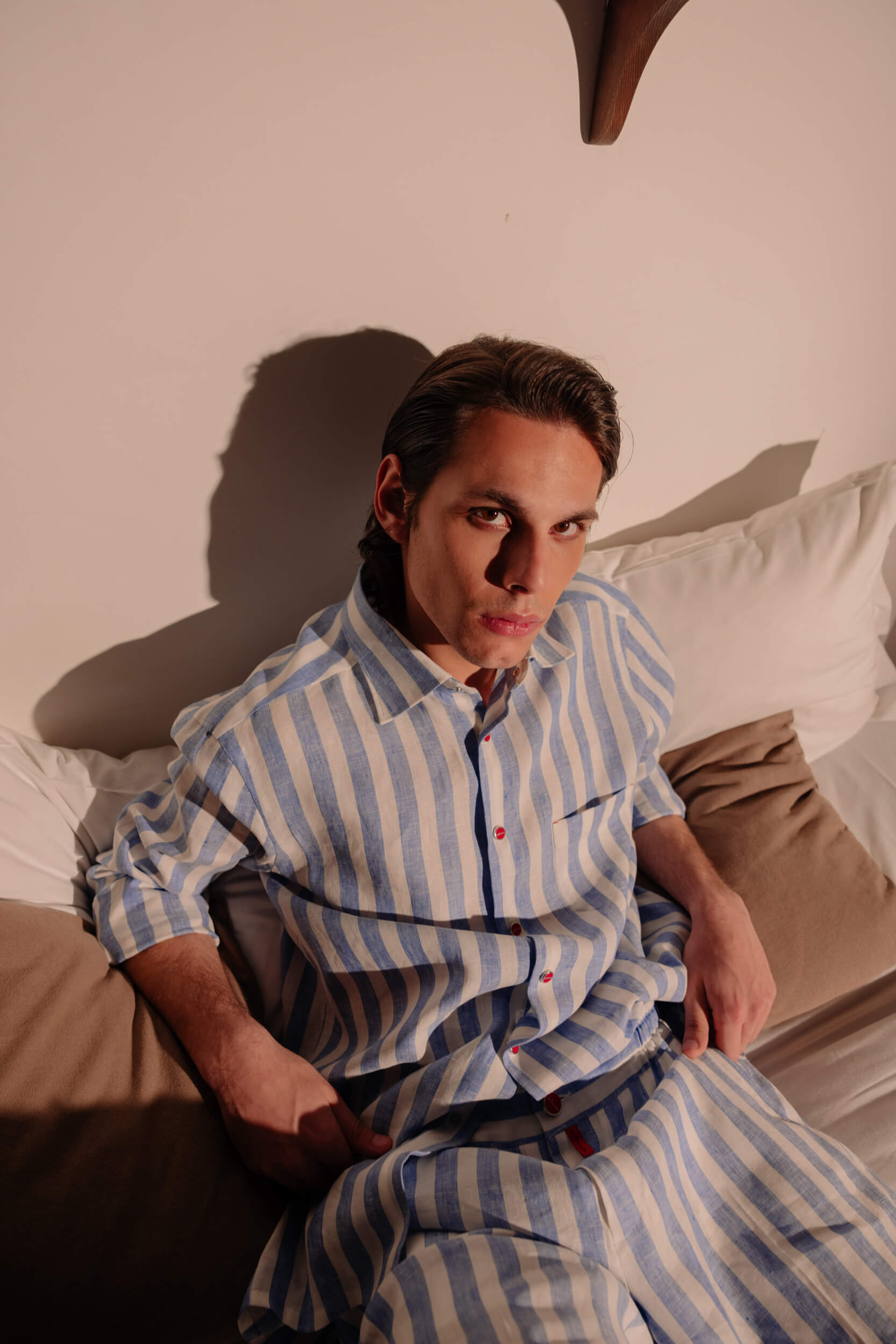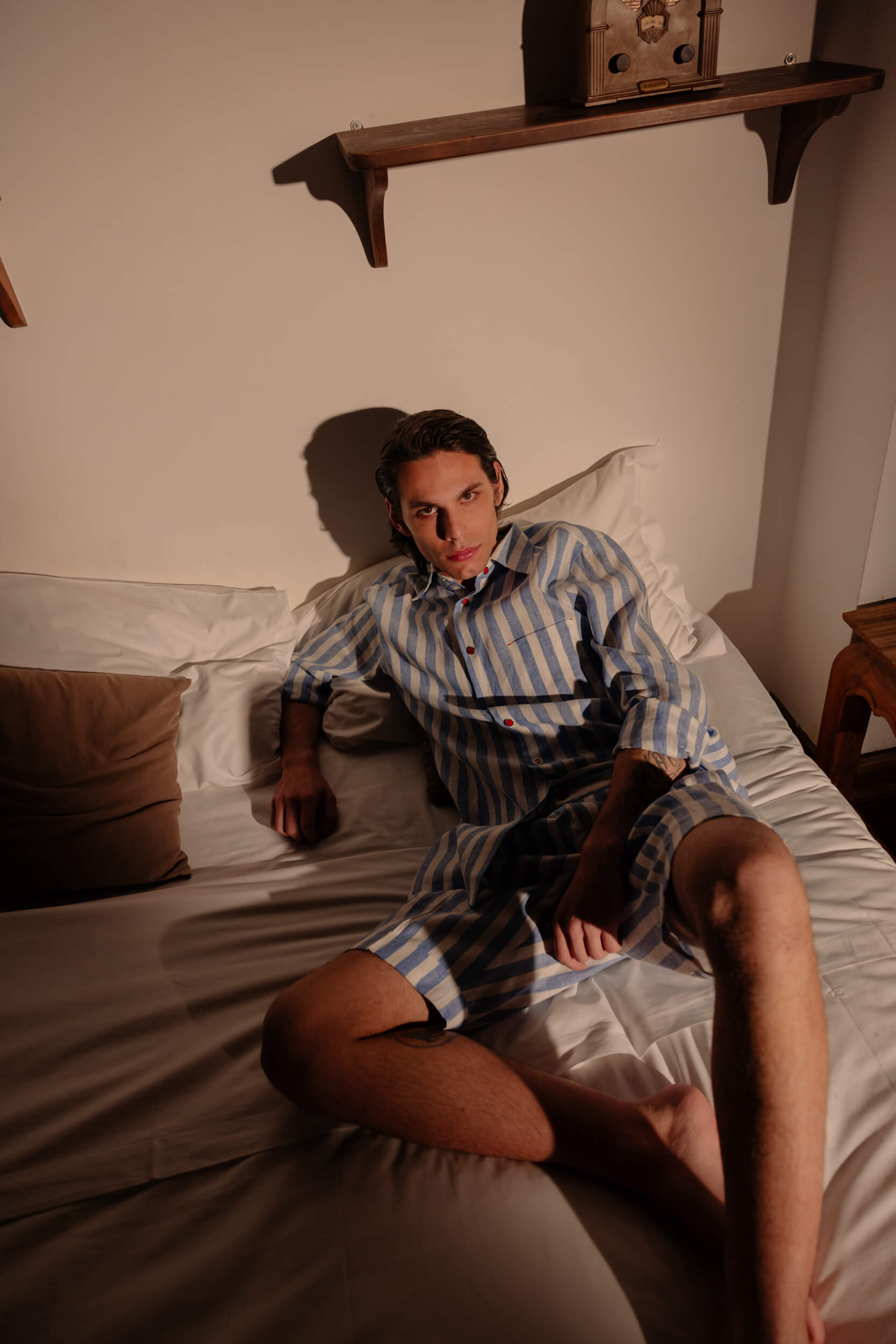 The second season of "Romulus" comes out in October. What was your first reaction when you read the new scripts?
I'll start by saying that the scripts didn't come all together, but we were given them a few at a time, which turned out to be a positive strategy because little by little, with the passing of time, we would find out what happened.  Anyhow, already from the first episode, I was struck by it and immediately found myself soaked in that world, in that era, in those clothes, in everything.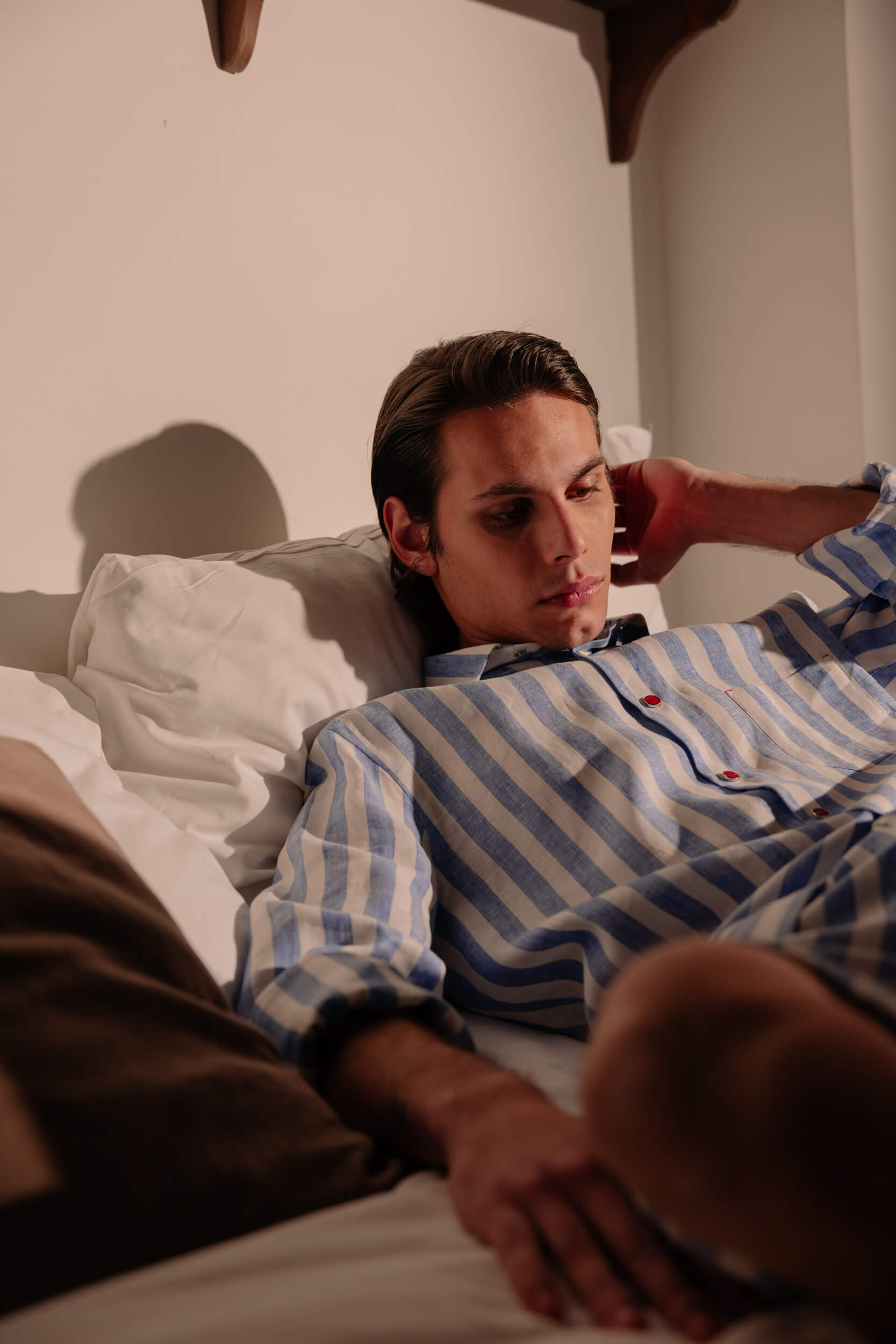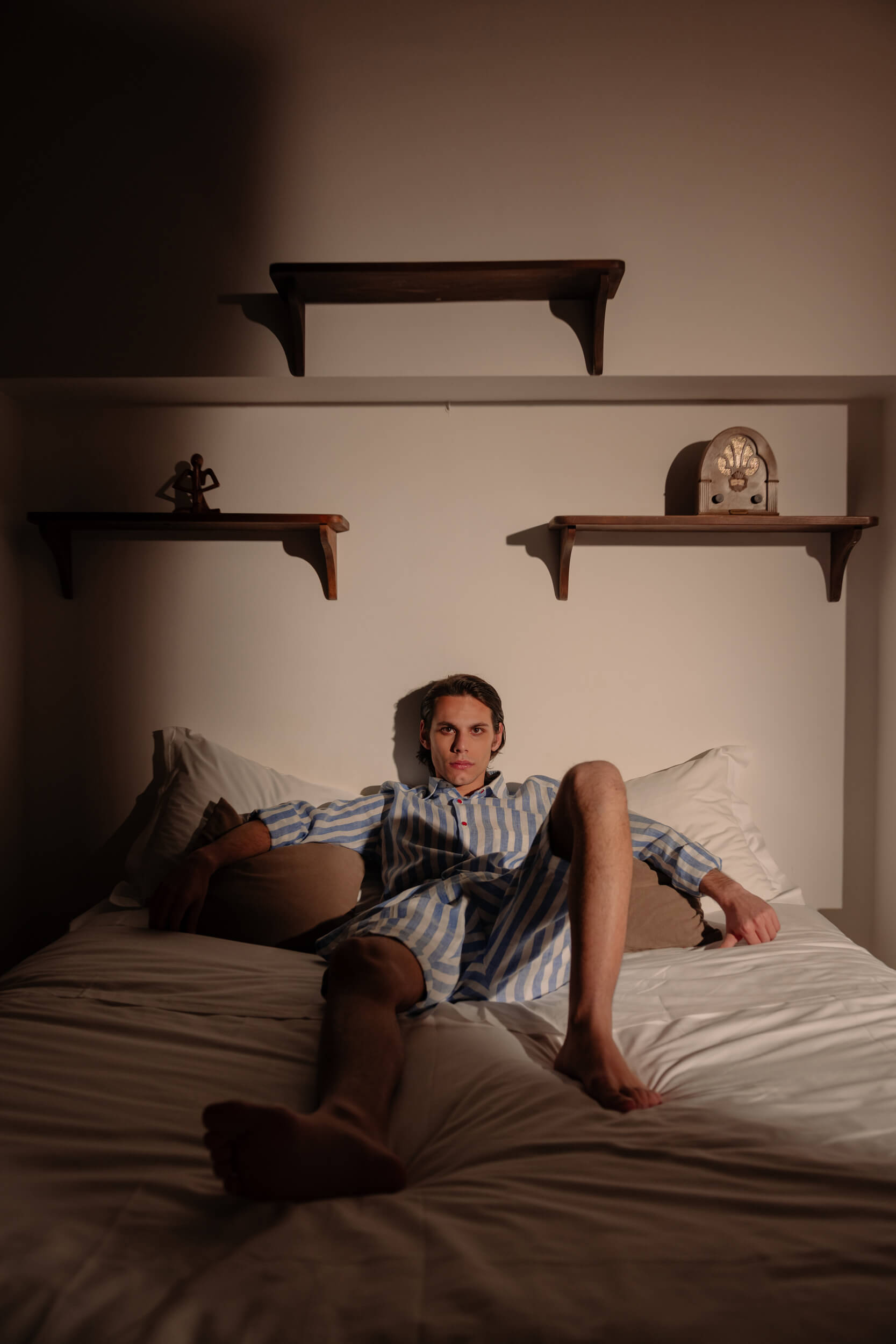 This second season is part of Sky's plan to become Net Zero Carbon by 2030, so it's one of the first sustainable Italian Sky Original productions. In which way did a sustainable production affect your preparation and the whole shaping of the series? What was your contribution to the "mission"?
First and foremost, congratulations to them because it was a great initiative, and I hope all productions follow this example because besides contributing to doing good to our planet, or rather "hurting it less", it makes you feel well with yourself. For example, I used to throw cigarettes on the ground until a while ago, I'll admit it, while now I double-think it 10 times before doing something like that.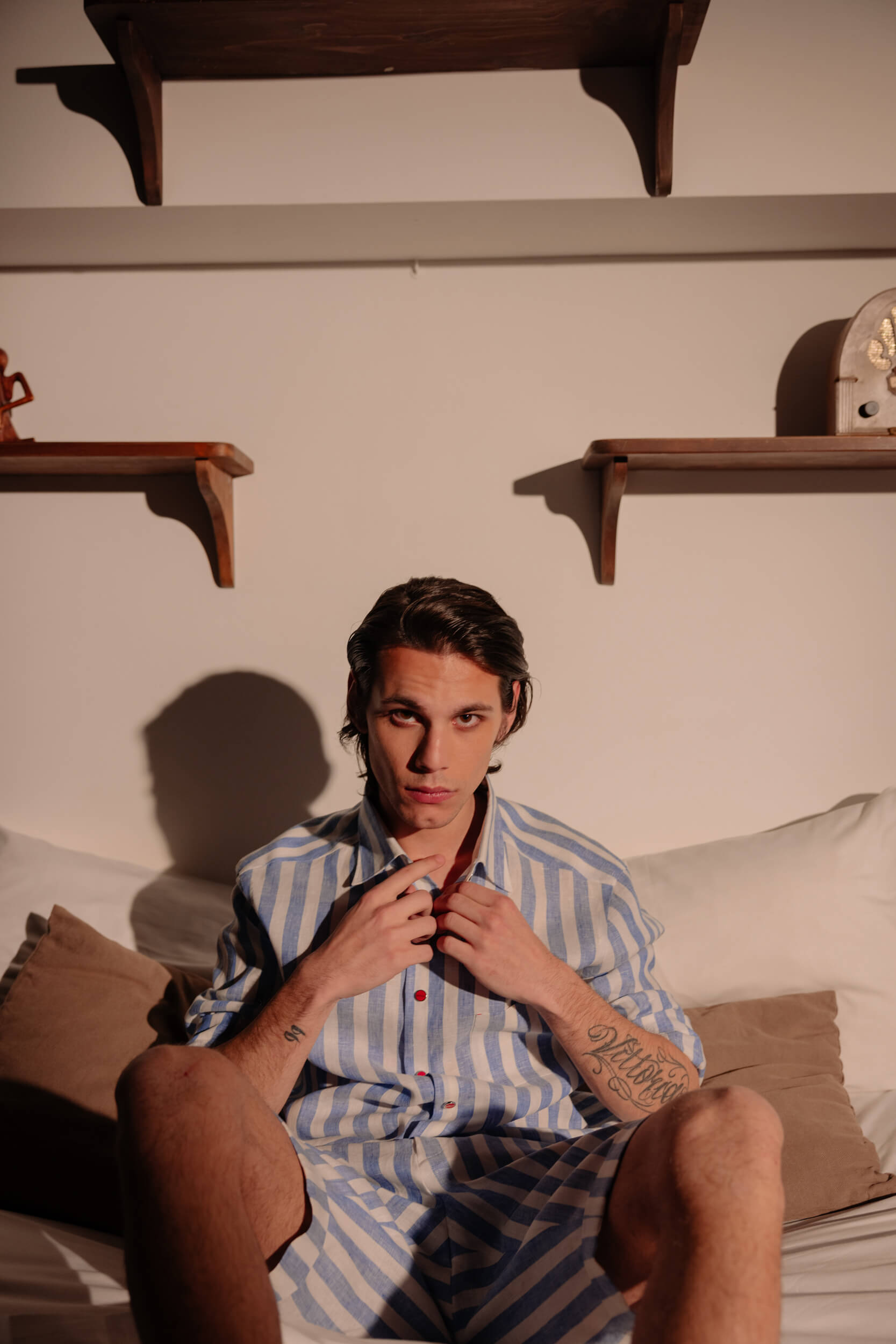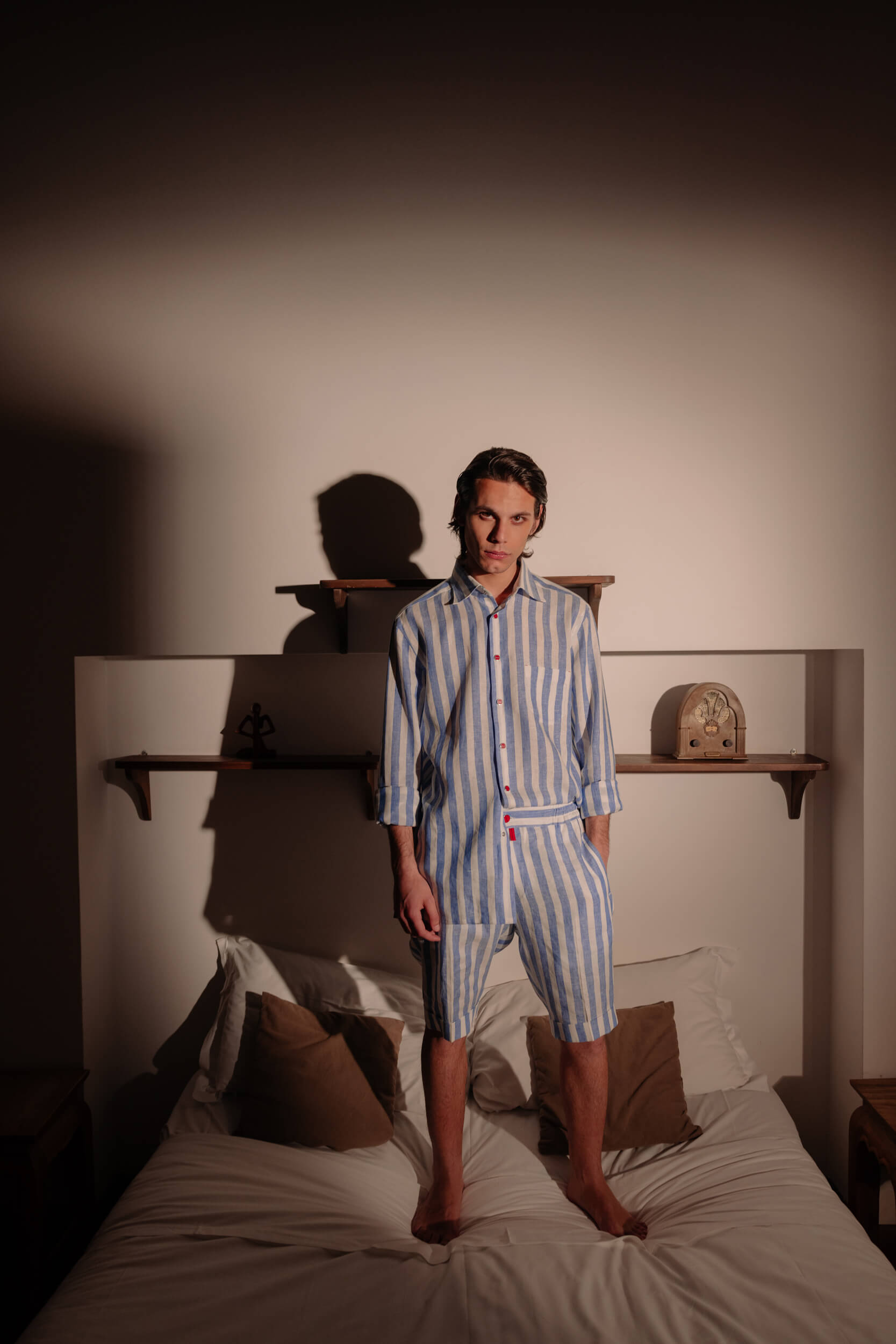 "Contributing to doing good to our planet, or rather hurting it less"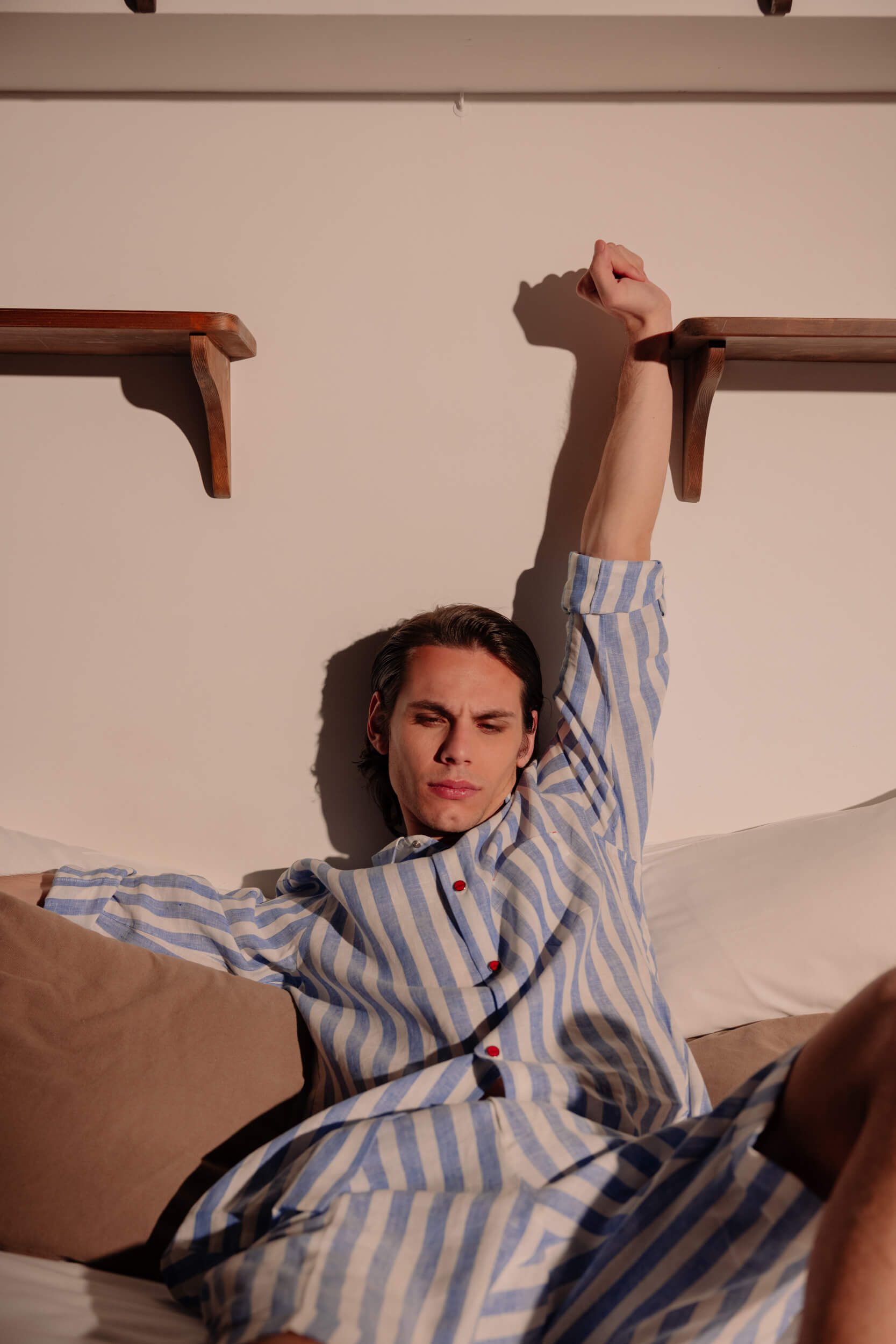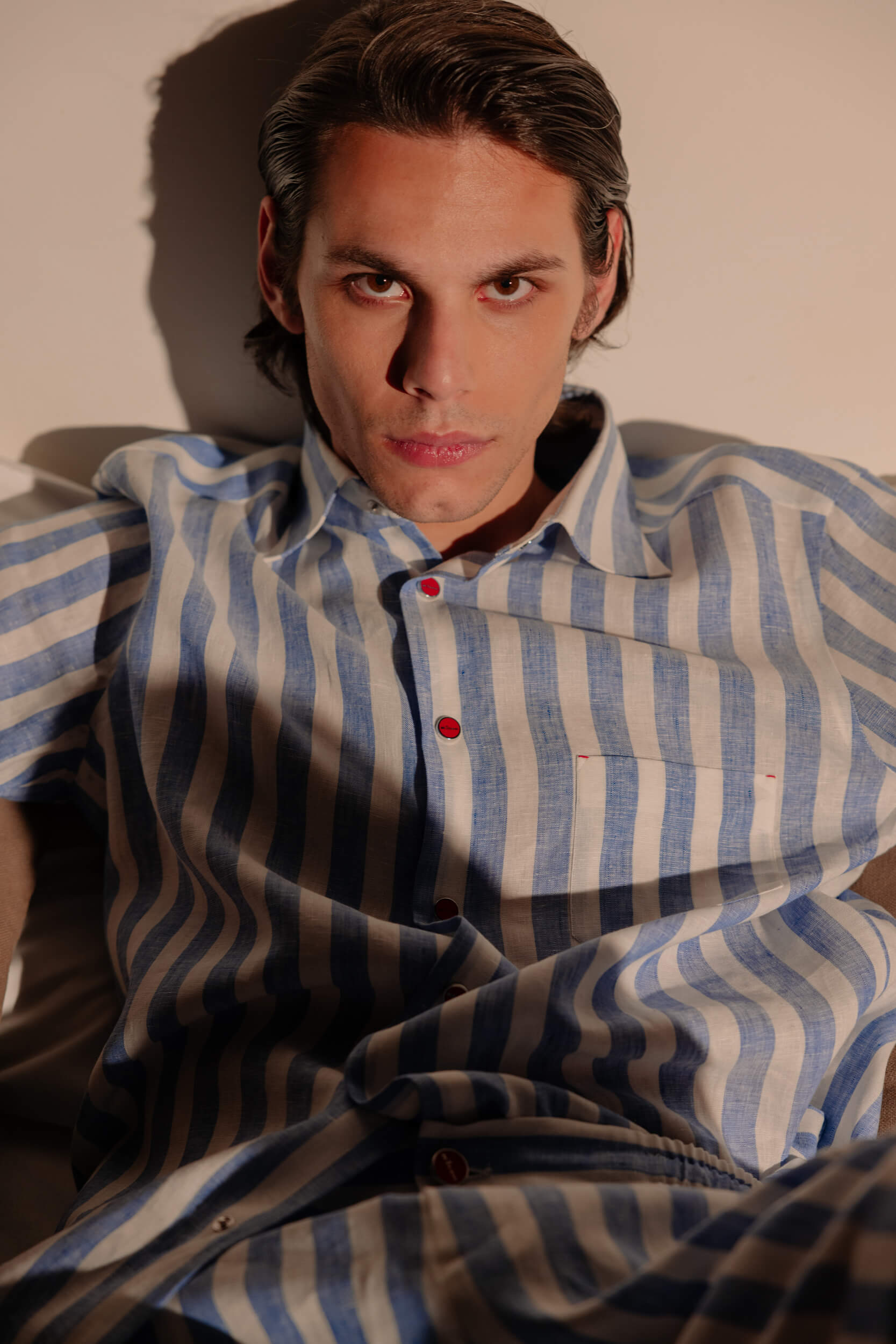 From several points of view, "Romulus" must have really tested the patience and skills of the cast and crew: it's entirely filmed in proto-Latin, set in an archaic and ferocious world with a scenic, content, and gestural reconstruction based on accurate historic documentations. How has your way of approaching the challenges of this production changed between the first and the second season?
Obviously, in the second season, I was much more prepared both with the proto-Latin and on a physical level: I could use the sward with much more confidence. By the way, even though I already knew what to expect from it, more or less, this second season has been really tough to film on an acting, physical, and mental level.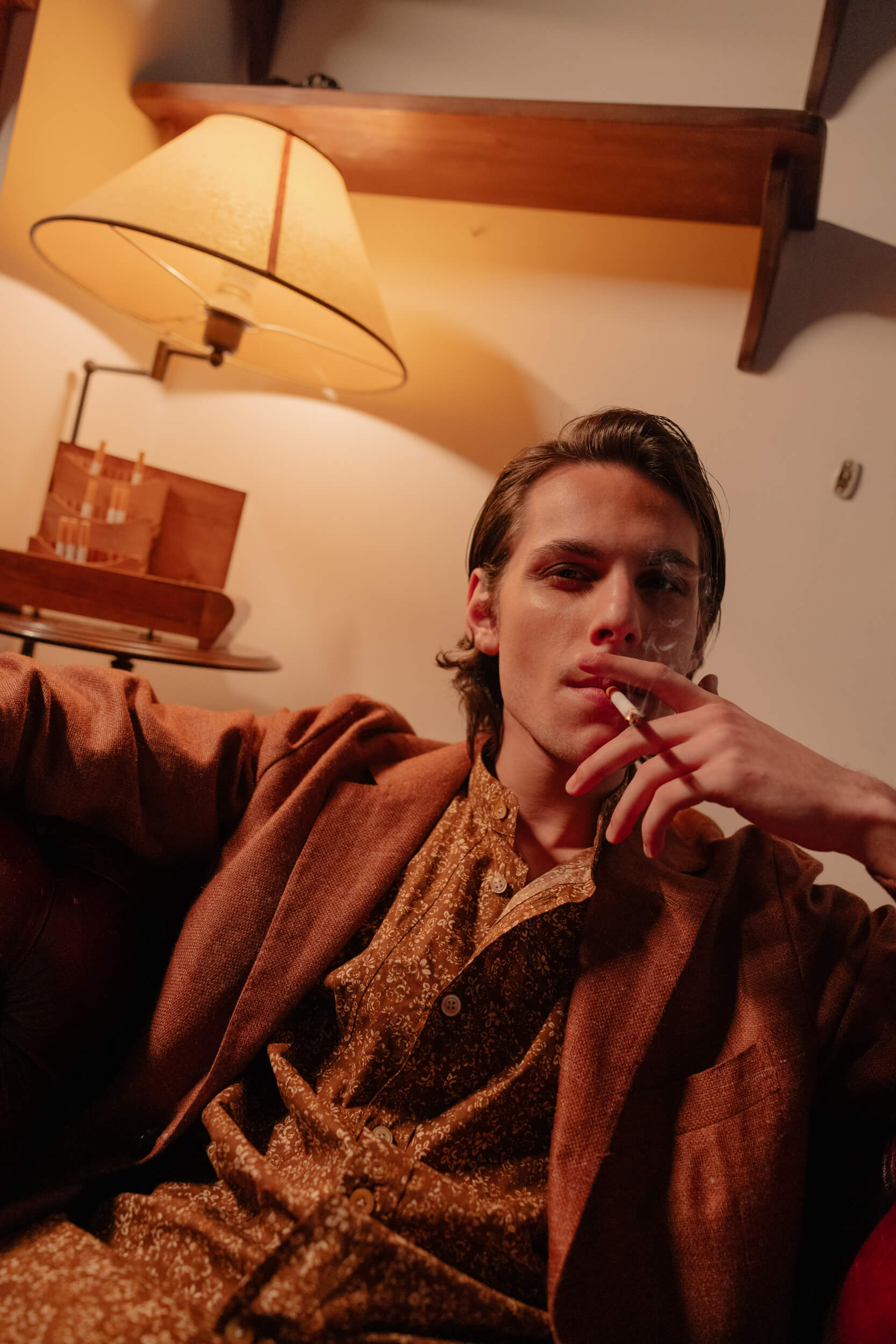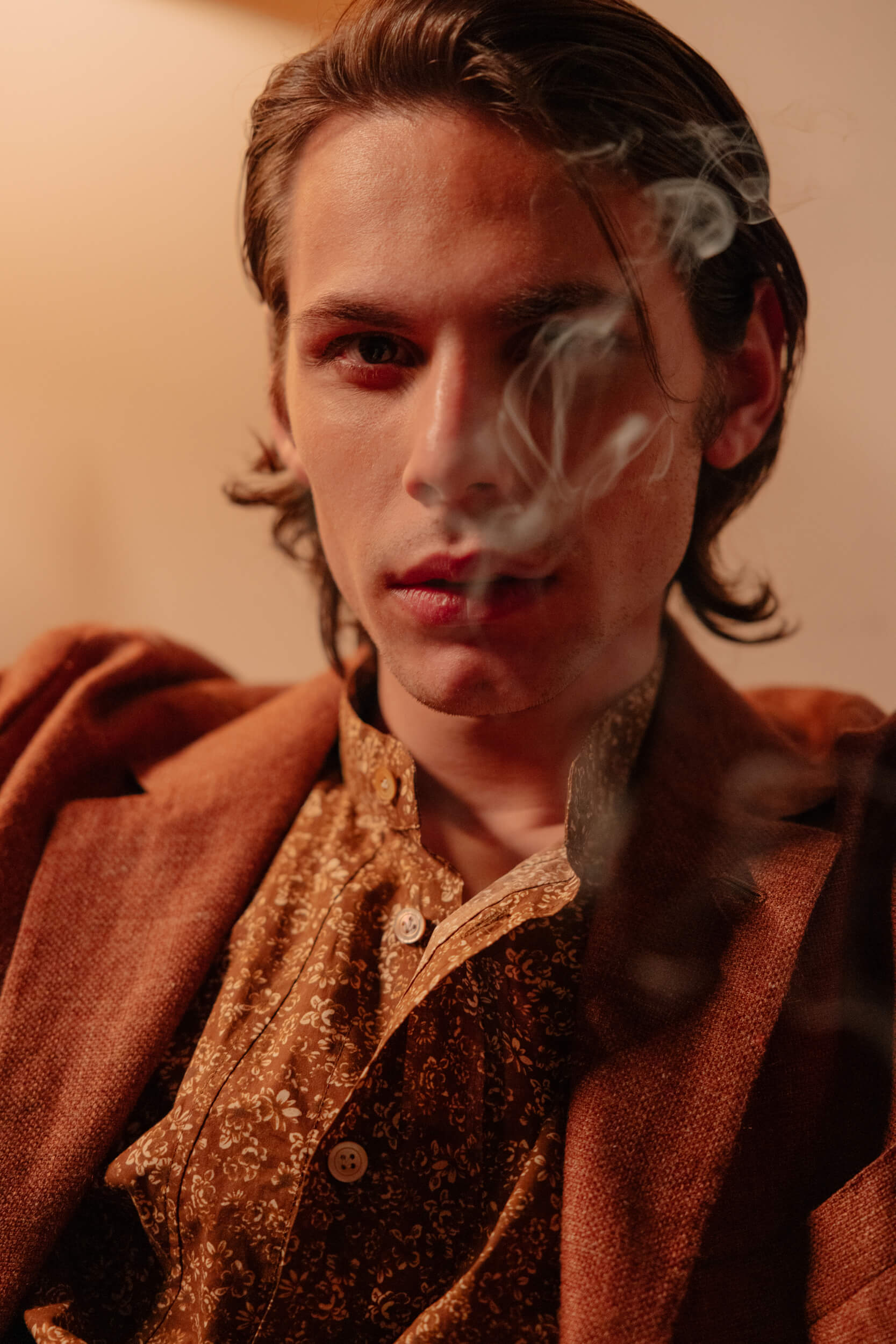 Your character, the slave Wiros, undergoes some remarkable changes from the first to the second season: thanks to Yemos' friendship, he goes from a weak and tortured orphan to the co-founder and "co-king" of the city of Rumia. What side of your character impressed you the most on a human level?
What struck me was Wiros' authority: when he has to make some decisions, he looks unsure at the beginning, but then he'll become more and more authoritarian. This is a personality trait that I'd already dealt with when performing another character, but this time I could face it in a very different nuance.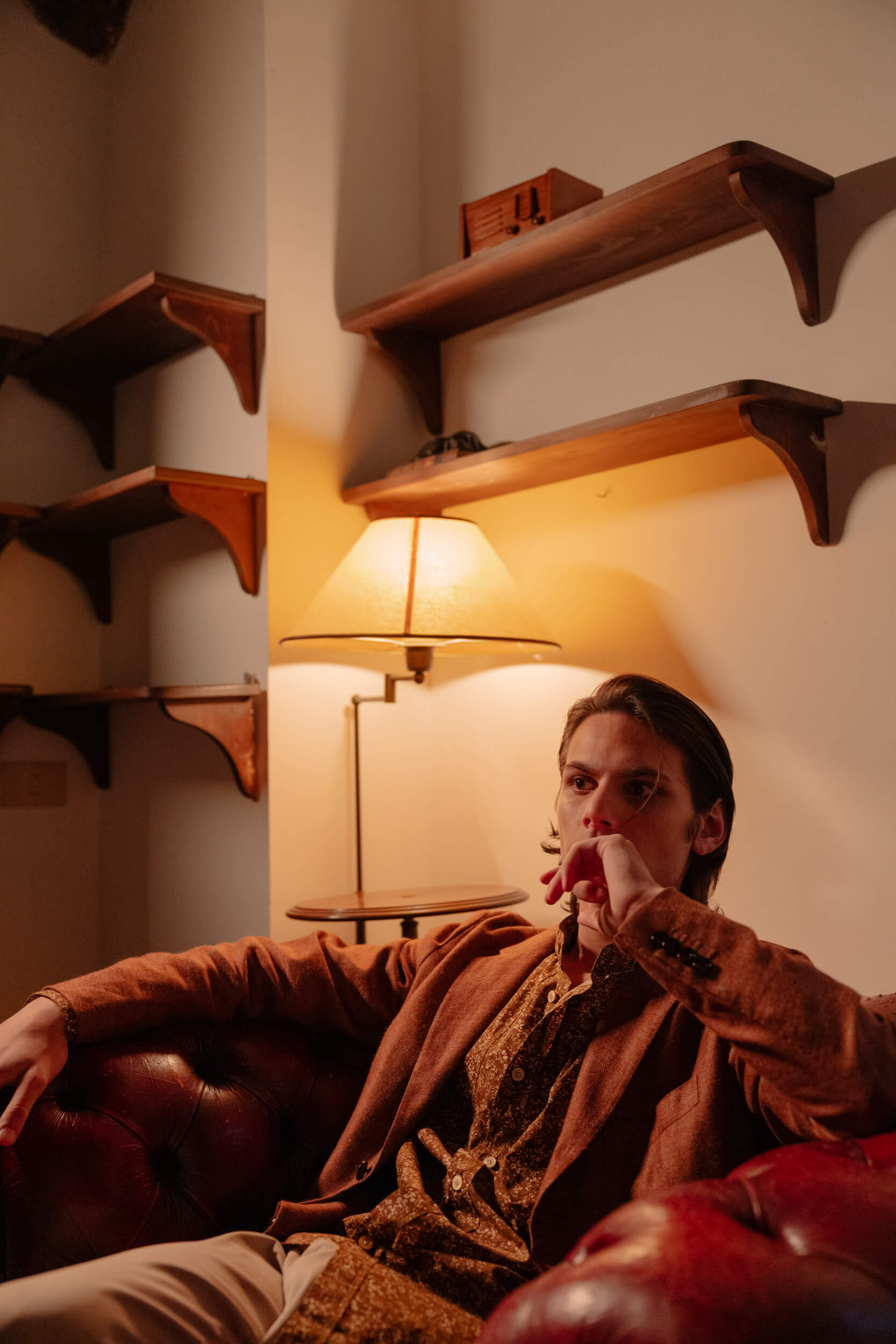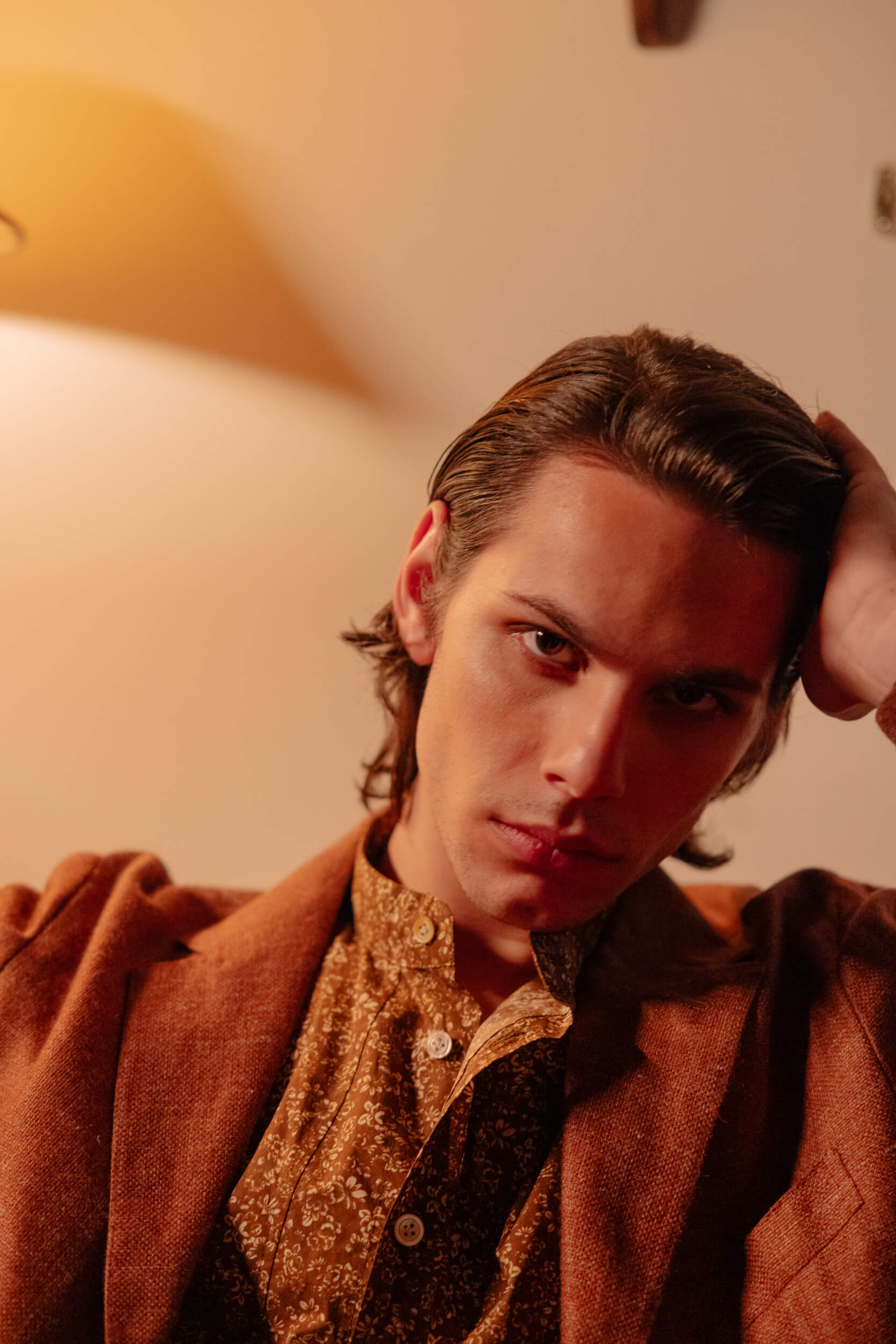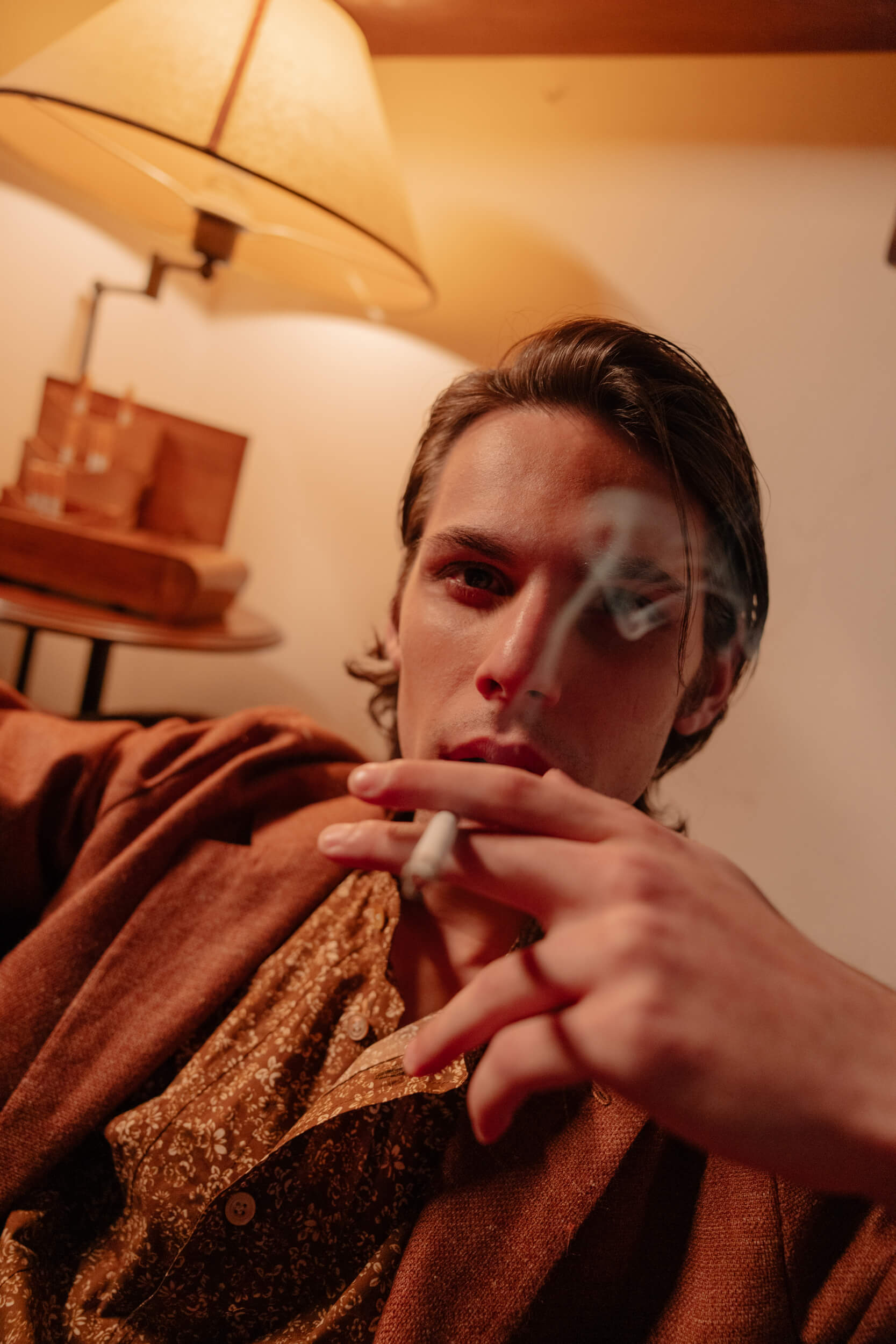 The teaser trailer of season 2 foresees an uncertain future for Wiros and Yemos: one of them is "the fake king" and only the "true king" will survive. What kind of new challenges and battles, both physical and moral, should we be expecting, then? Is there any clue word that comes to your mind to describe "Romulus 2"?
This season will be very full of action: there will be lots of duels and quite long-lasting battles.
The clue word of this second chapter I guess is inner conflicts.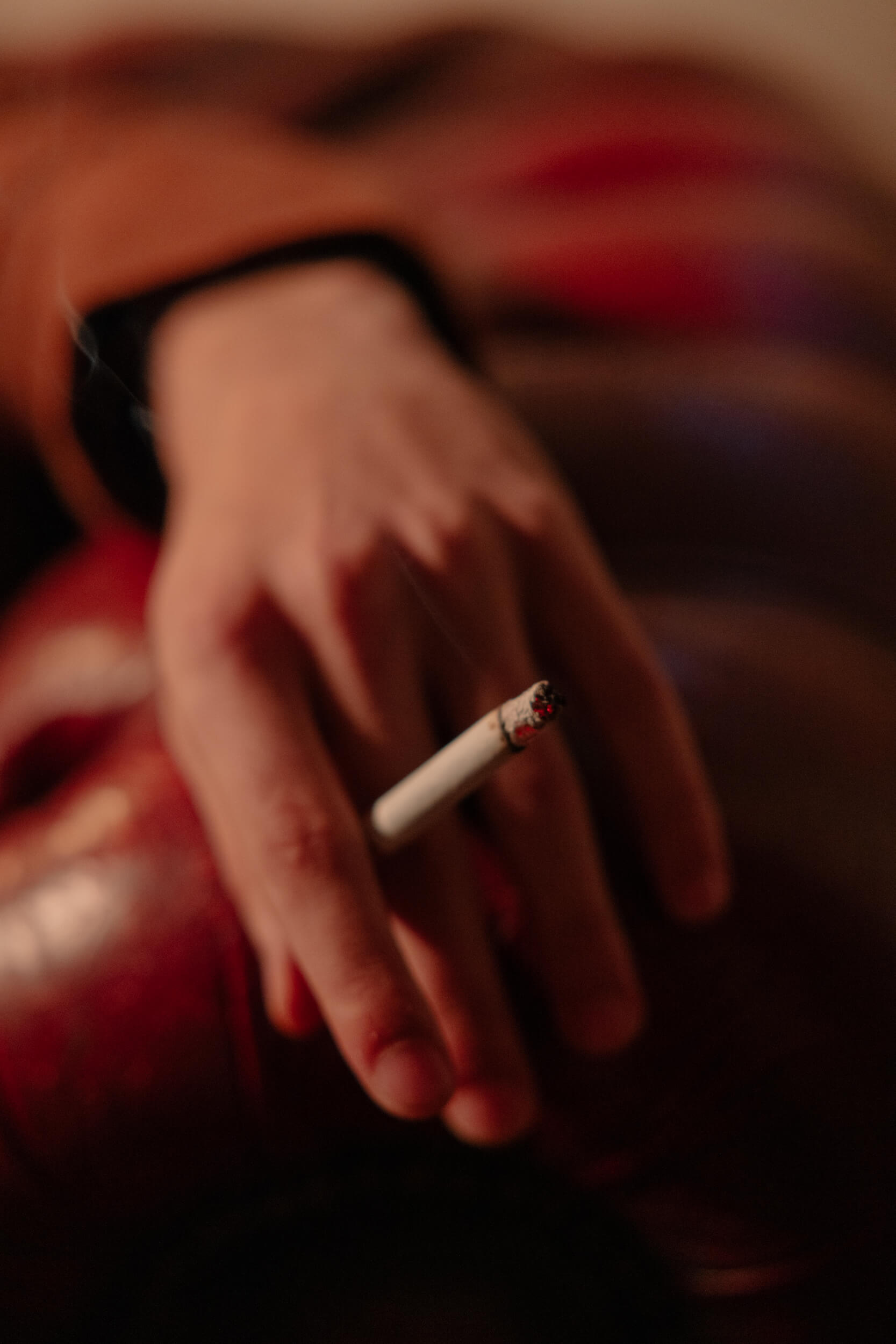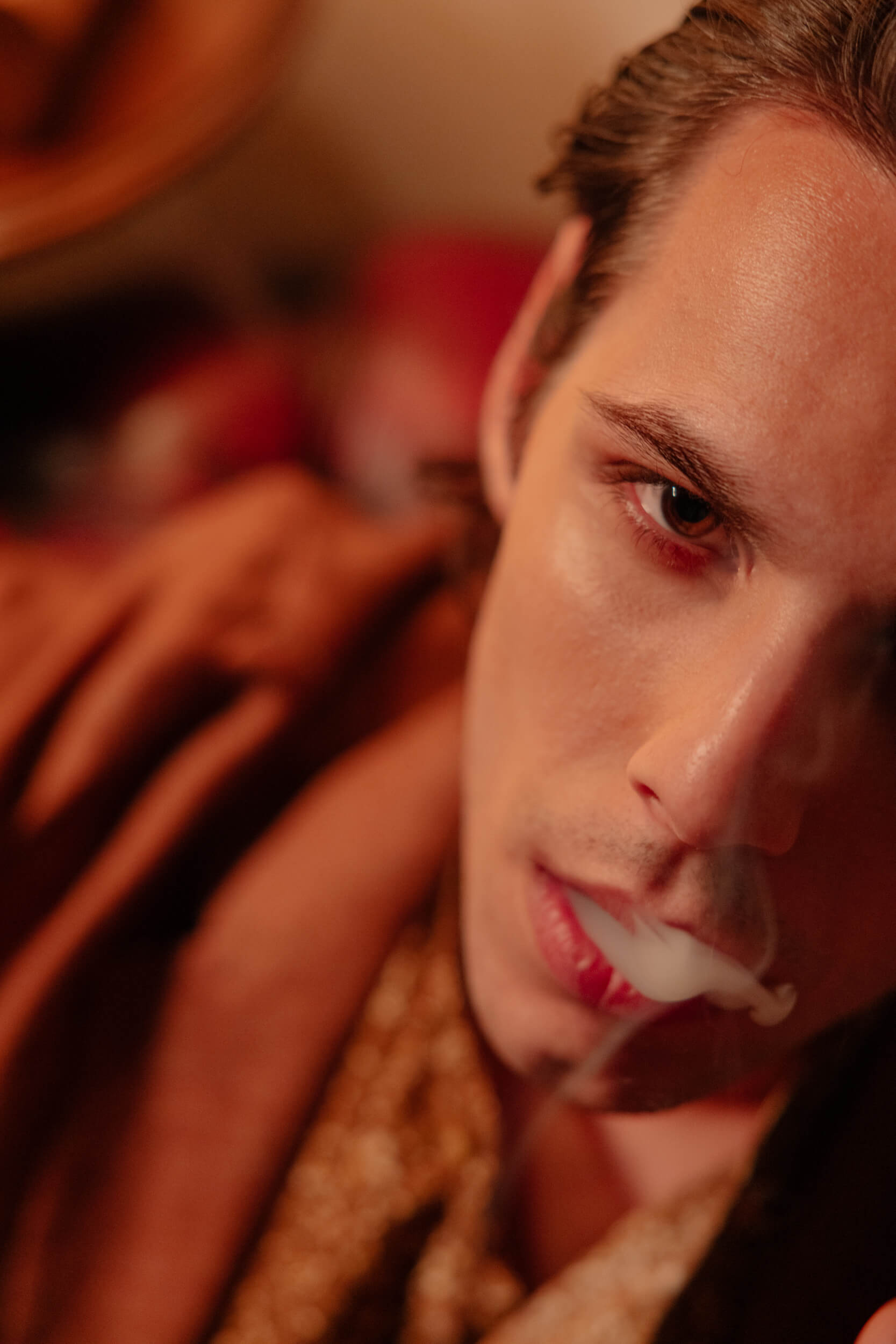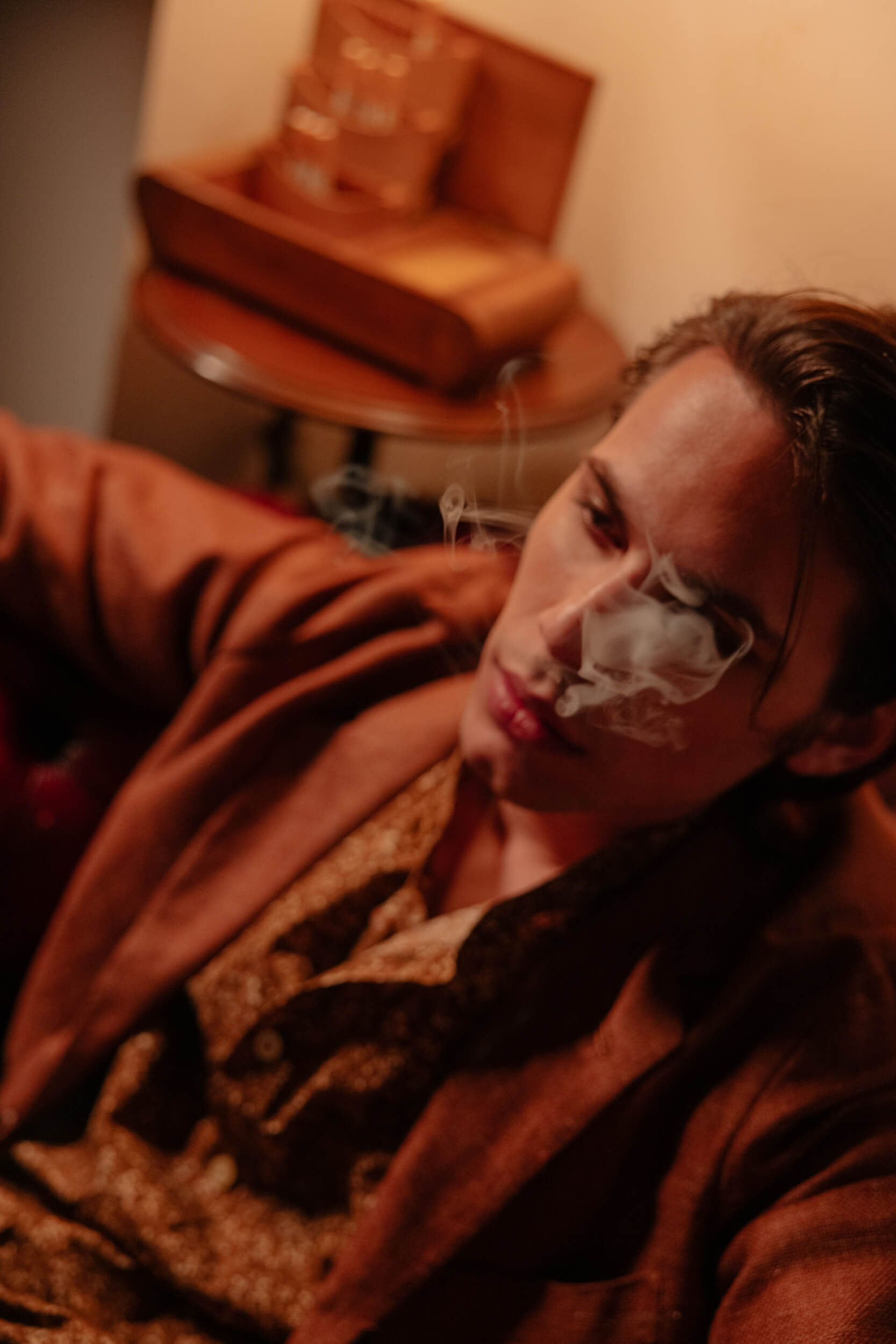 "Don't fight to revenge the past, fight to protect the future": this is how the teaser trailer ends. Can you relate to this motto? What's a battle you would fight for?
This sentence makes me think of my will to fight for our children's and grandchildren's rights, to fight, as the teaser says, "to protect the future".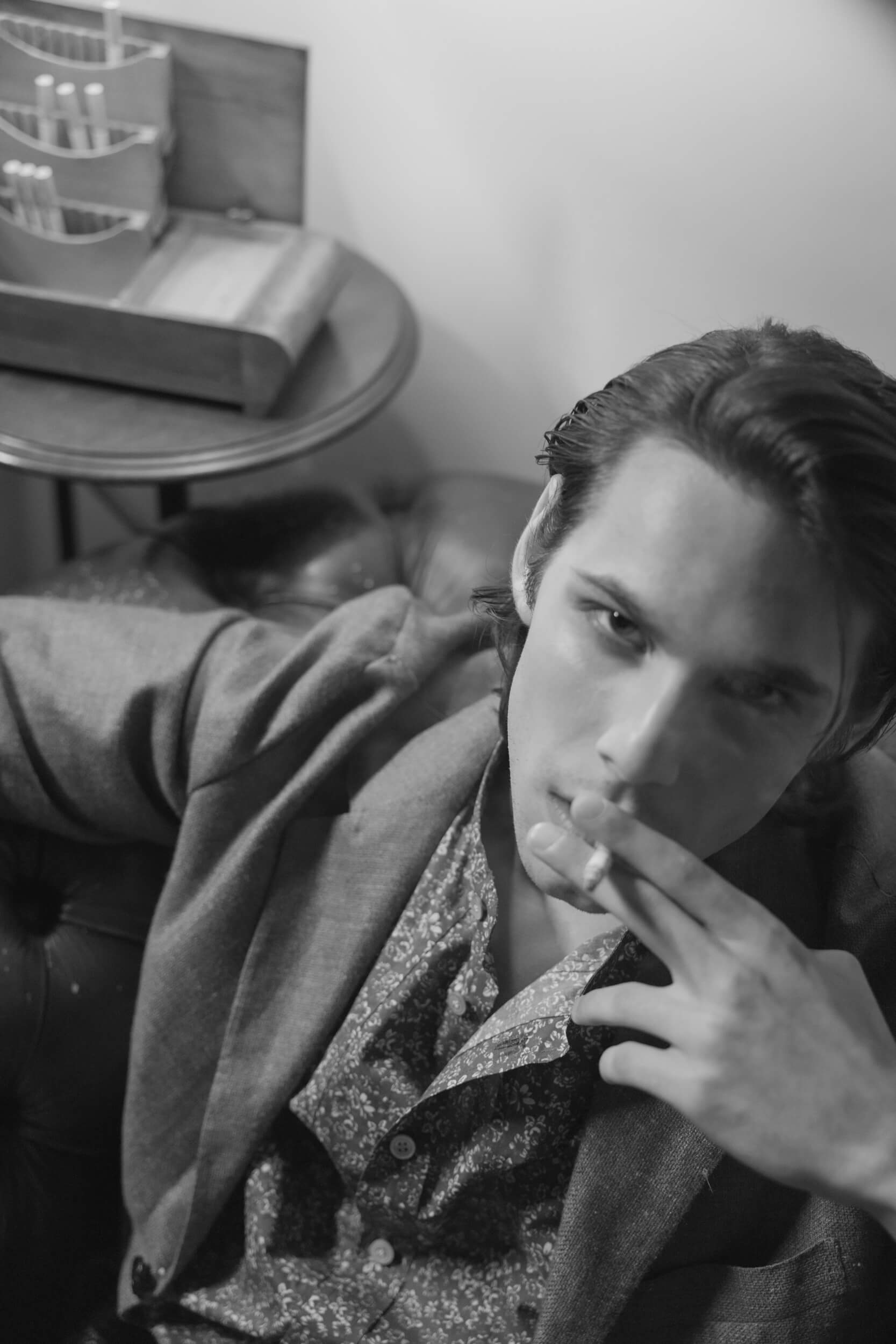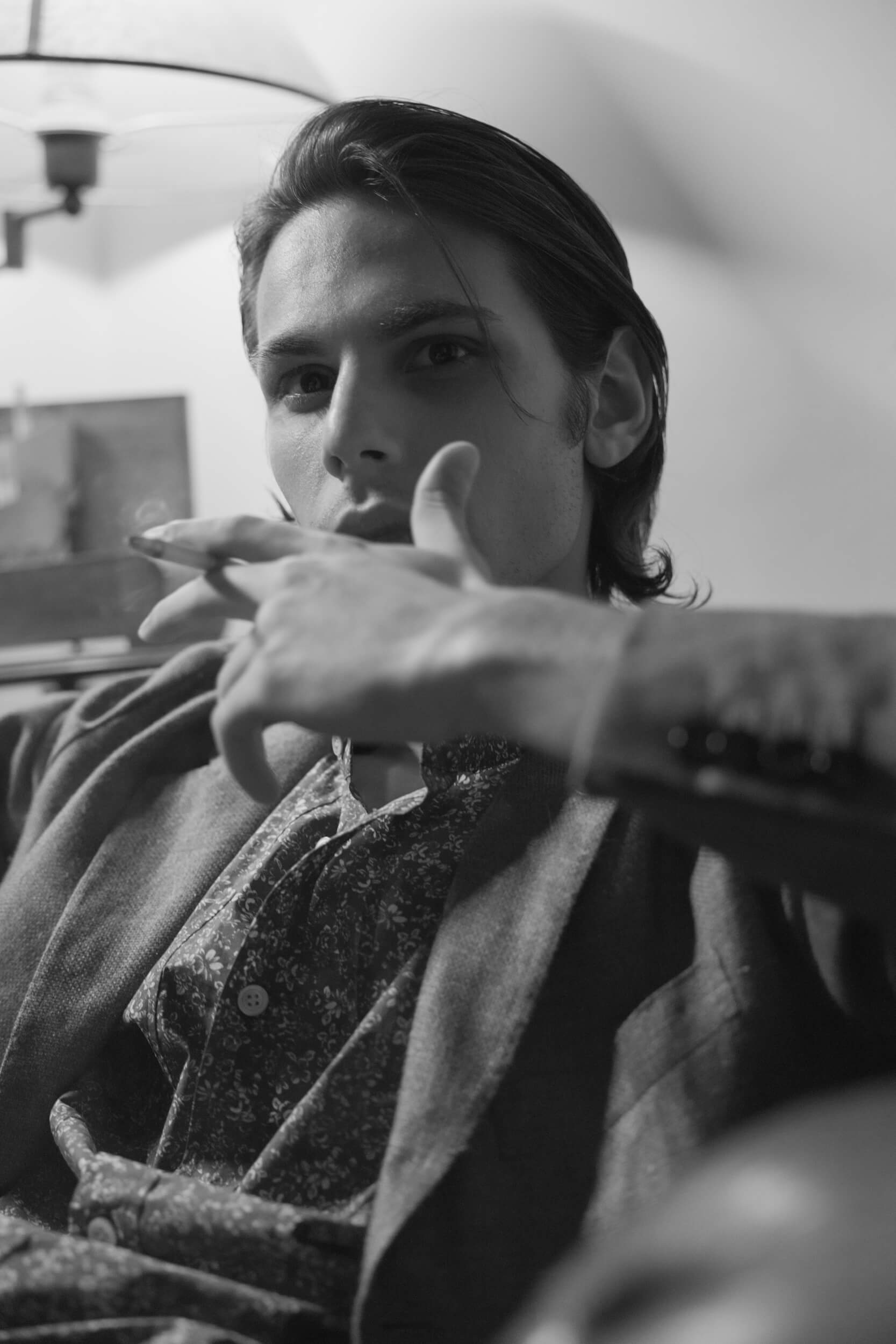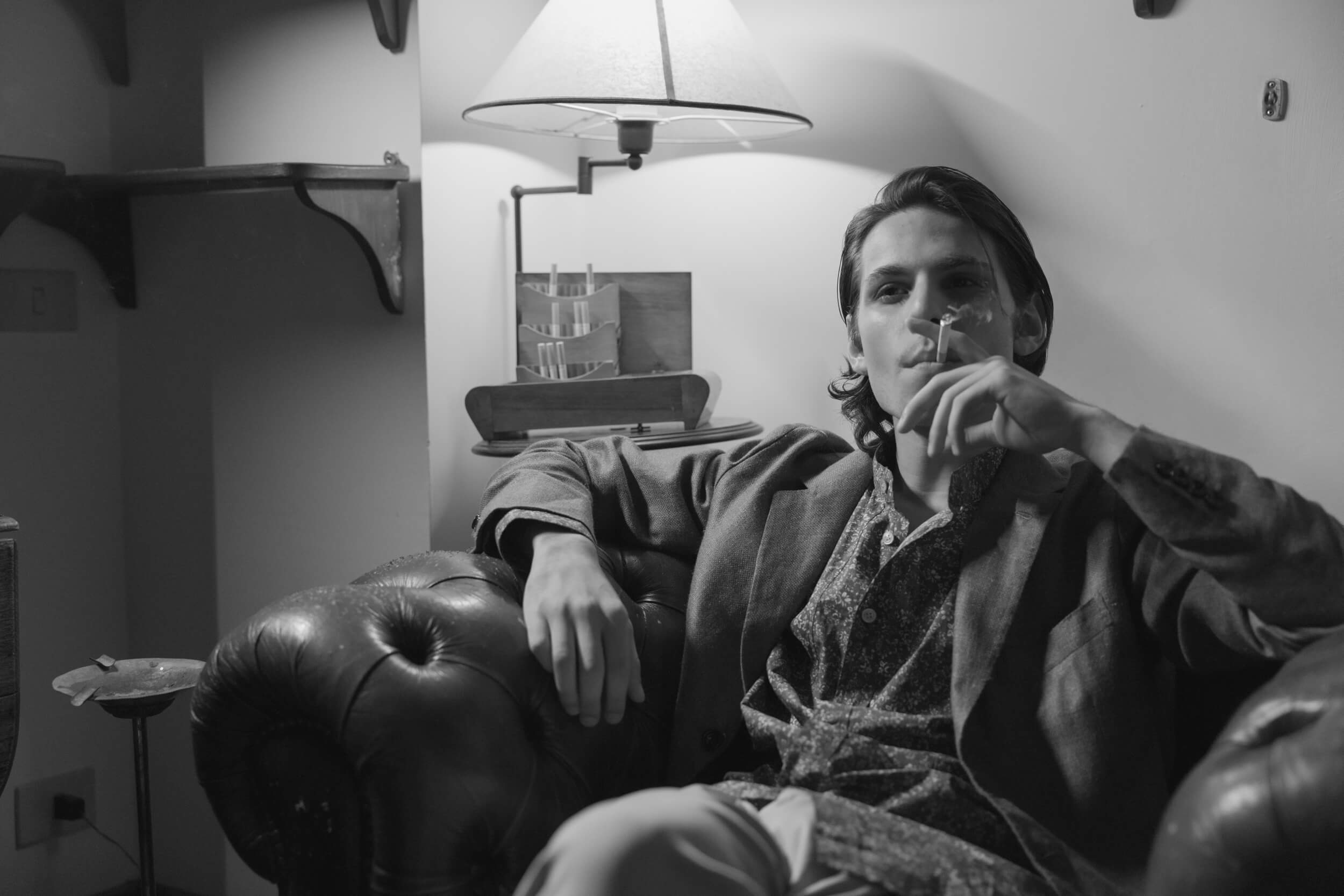 When you build a character, do you usually tend to be more rational or emotional?
Both things, to be honest. Some aspects of the character need to be studied and prepared, but there are other things for which, sometimes, you need to be instinctive, without thinking too much about them because it should kind of depend on the scene and the mood.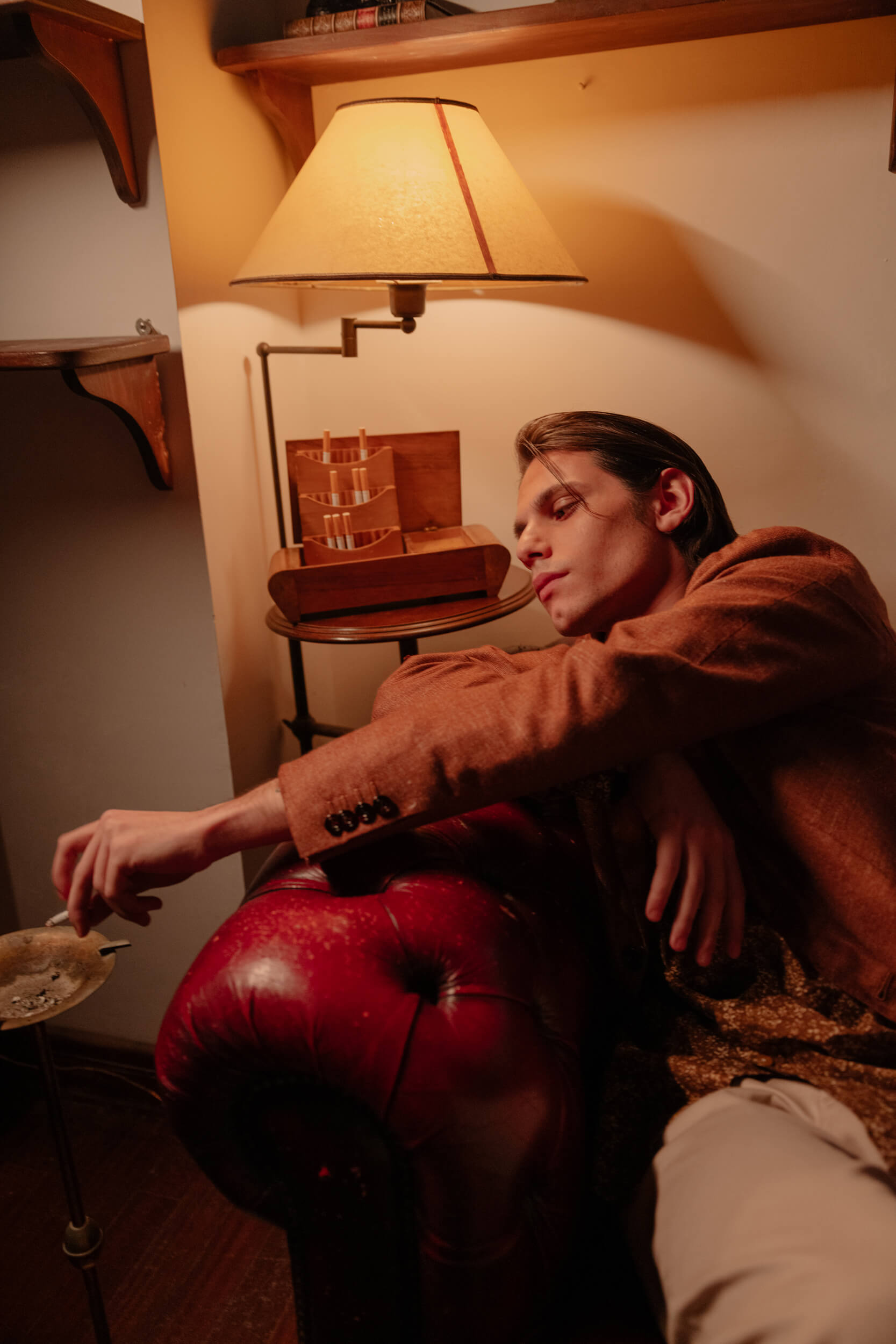 "…sometimes, you need to be instinctive, without thinking too much about them because it should kind of depend on the scene…"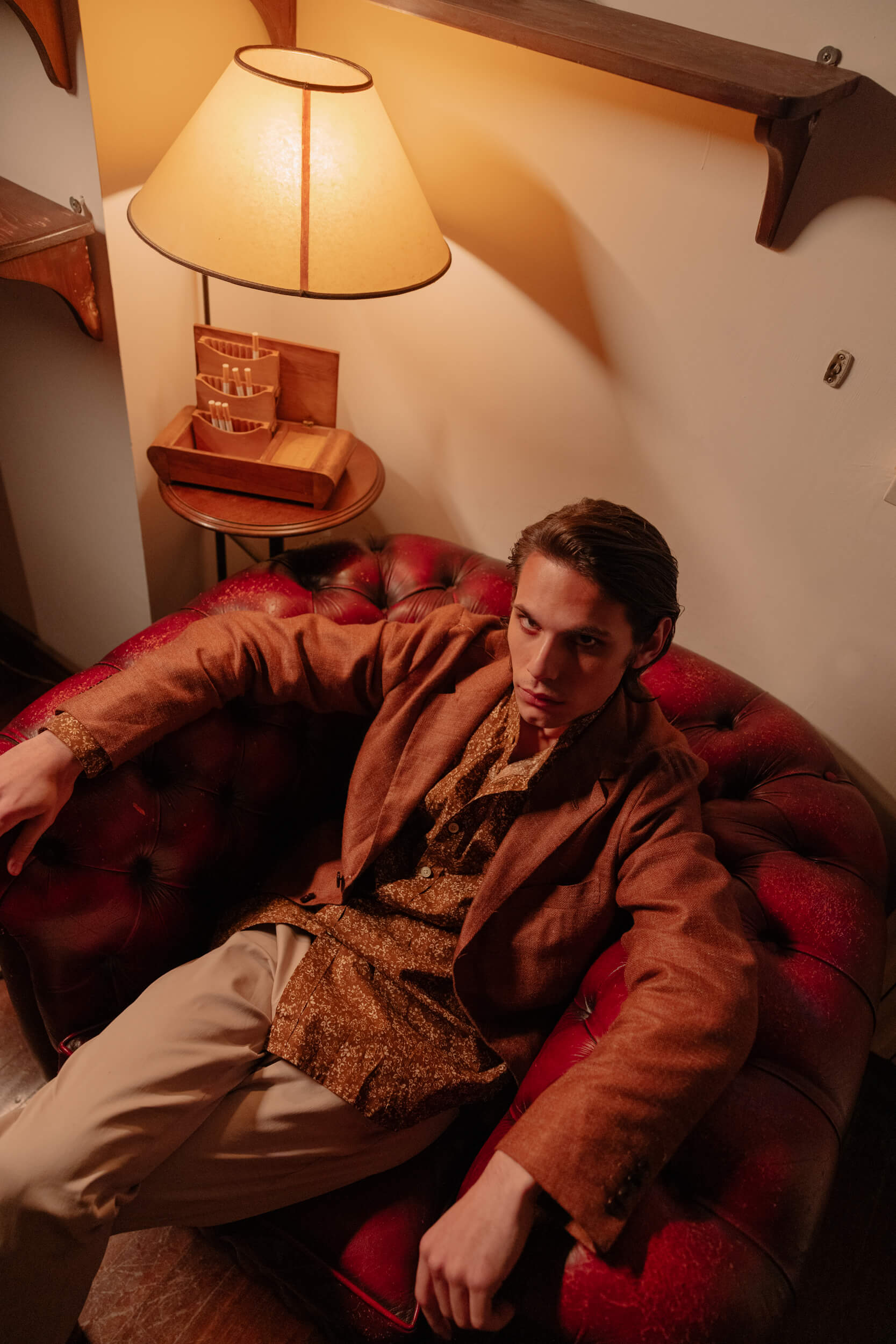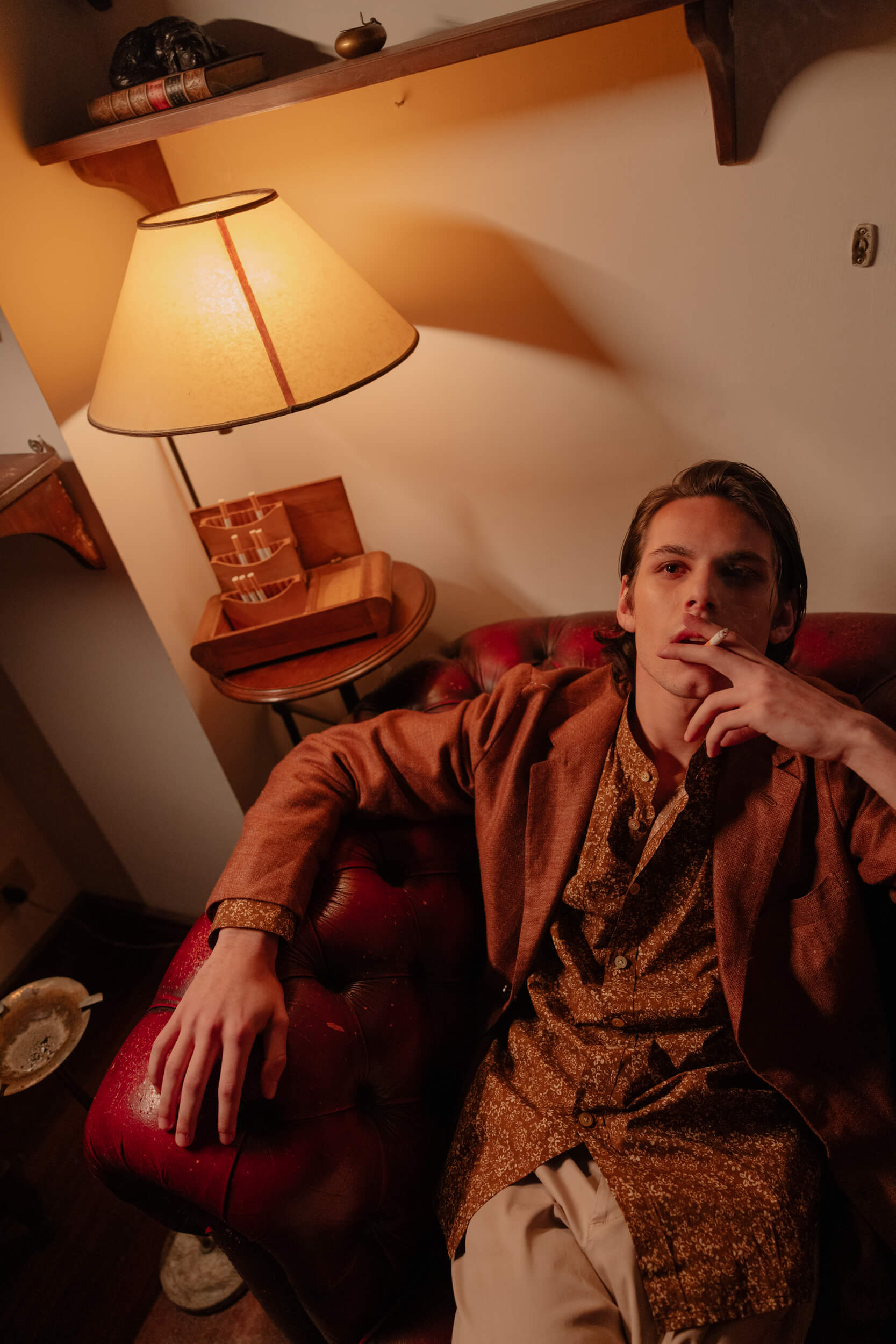 What makes you say yes to a project?
I obviously look at who's directing it, but above all things, it's the script that needs to thrill me.
Is there a new one you're currently working on and you'd like to tell us about?
This month "Mina Settembre 2" is coming out, it's a Rai TV show directed by Tiziana Aristarco.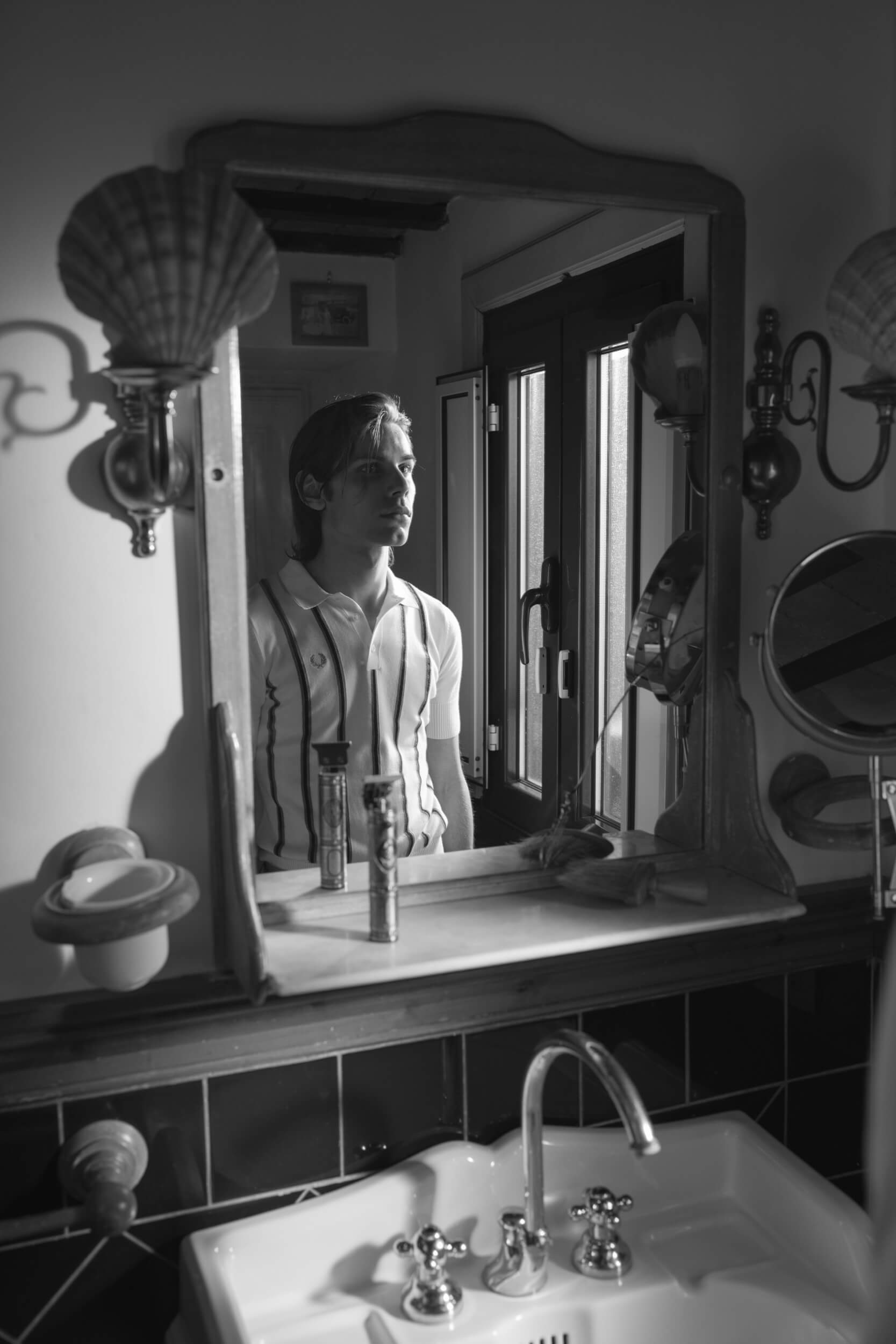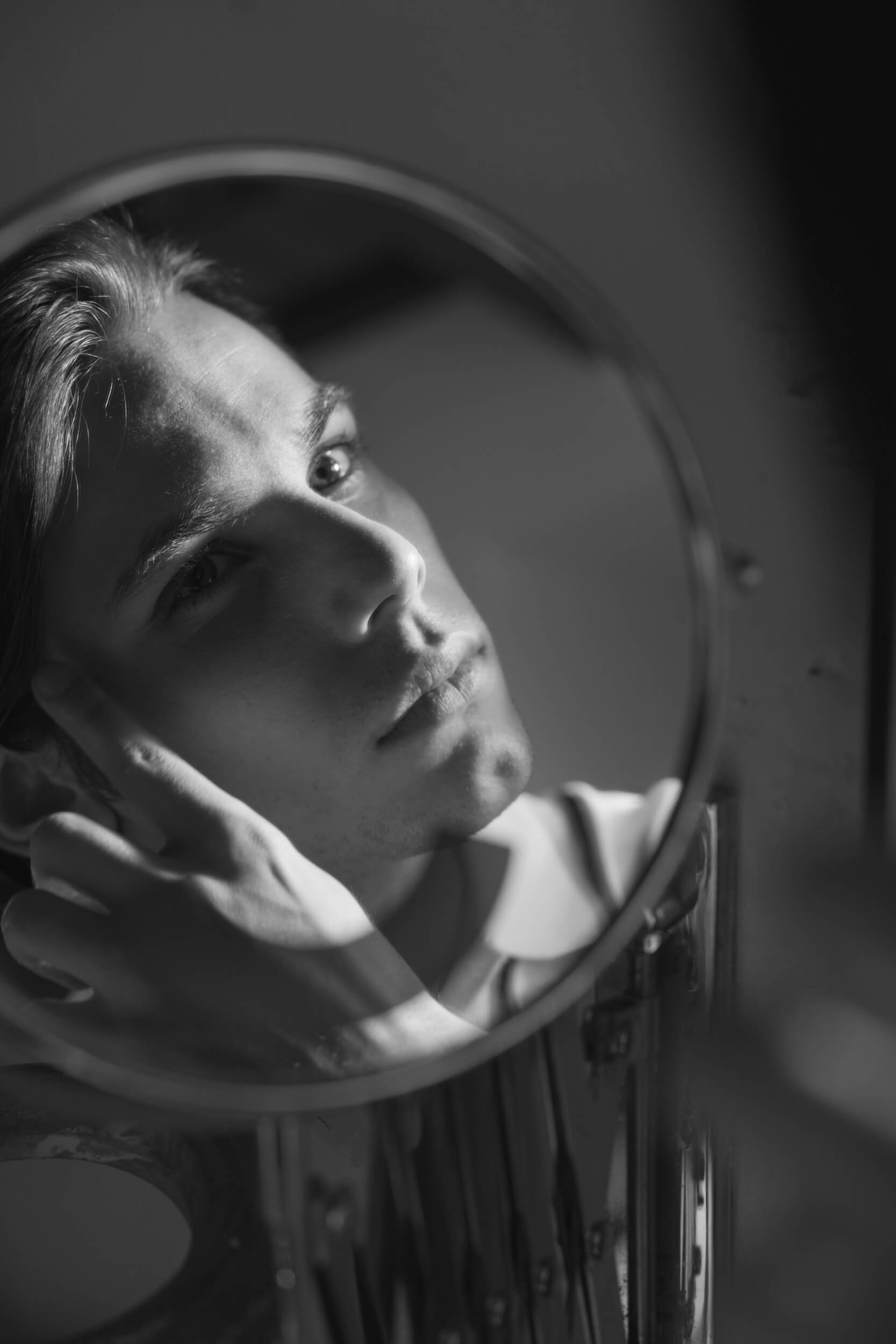 What's the best advice they've ever given you?
The best advice I got was: "the train runs only once". Every time I find myself having a hard time because of something out there or myself, I always think about that sentence, which makes me go back with my feet on the ground and keep walking my own path.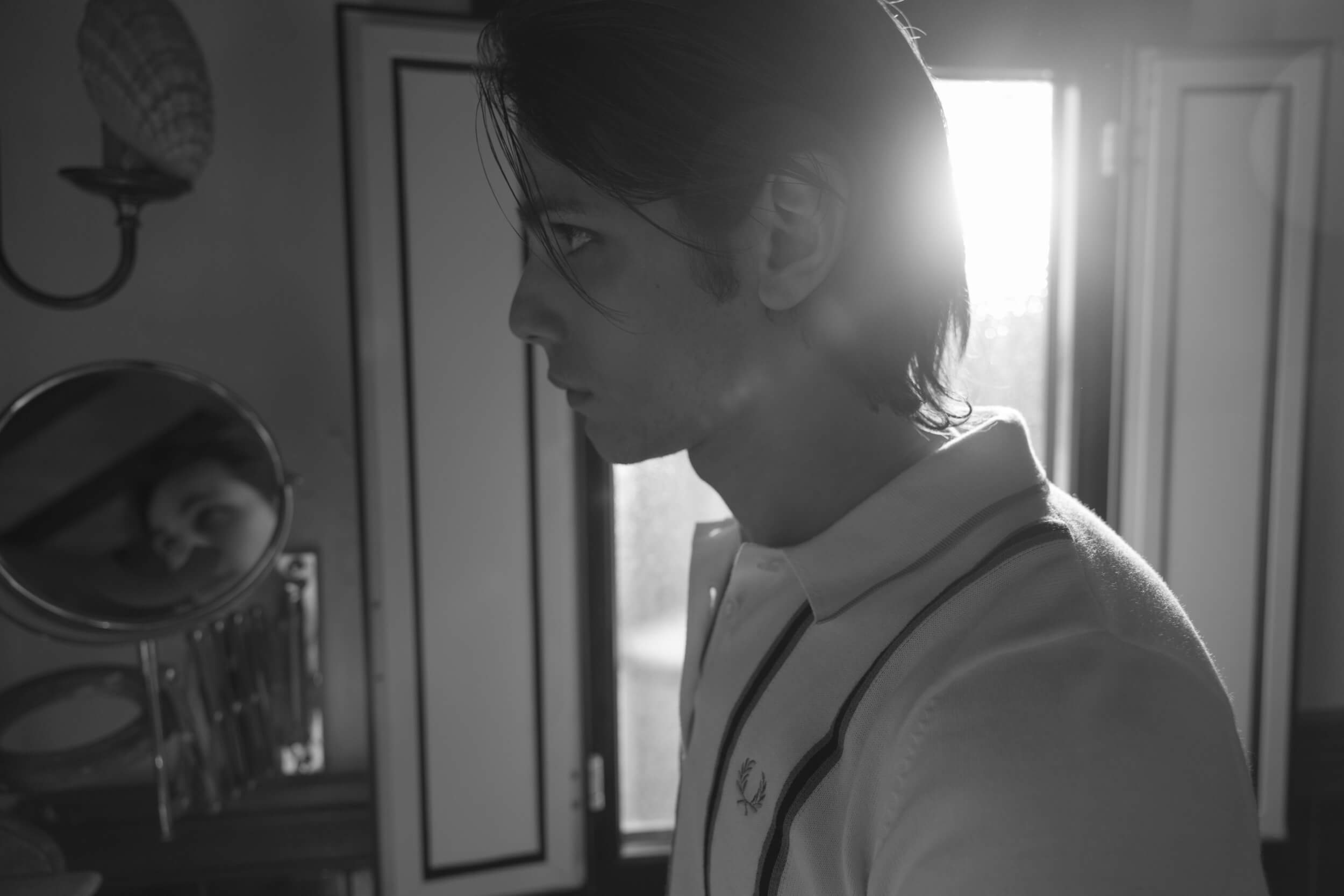 "The train runs only once"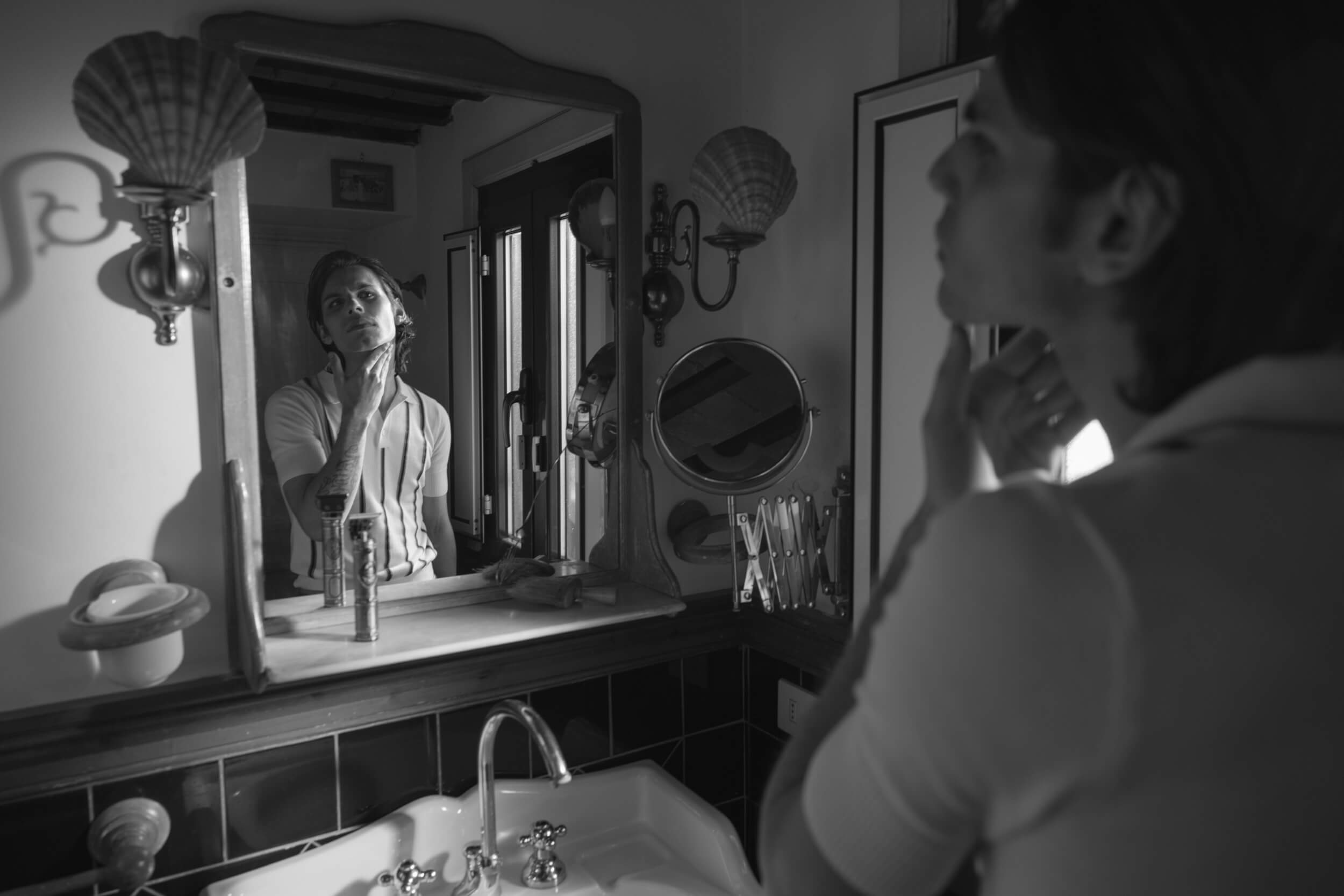 An epic fail on set.
I've had so many. One of the funniest was the time when I had to make a speech in front of the kings, and I had to look fierce and authoritarian, and in the middle of the speech I had to drink a glass of (fake) wine: the moment I was about to drink, a huge insect flew into my glass and I got so scared and started screaming in the middle of the scene, and shouted: "STOP!" 
Your must-have on set?
My earphones, to recharge up before starting filming.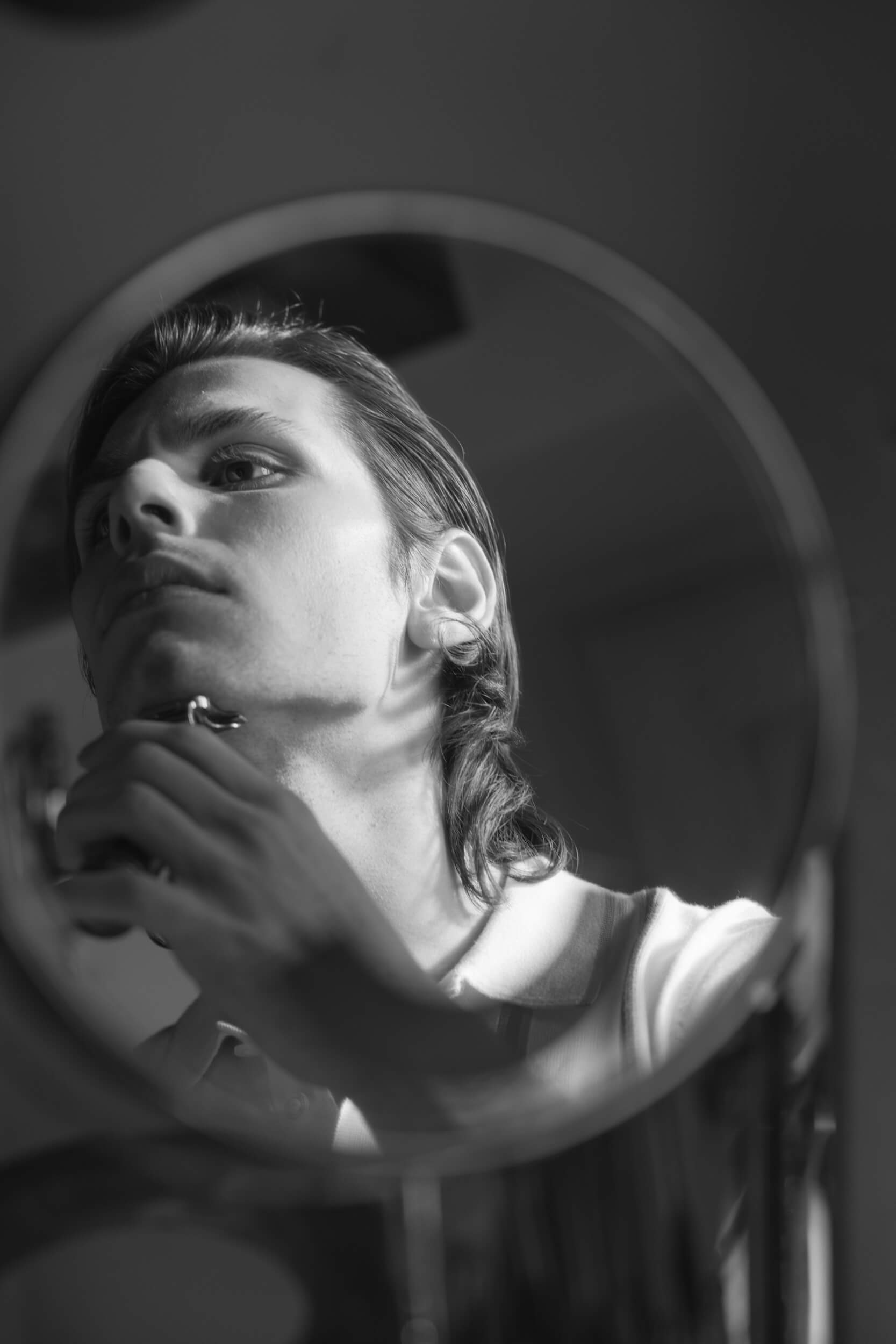 What's the bravest thing you've ever done?
Maybe the bravest, but also the silliest one I've done was running away last second from a tree that was falling on my head, just to make the scene look more credible.
What are you afraid of, instead?
Of being left alone.
Your biggest act of rebellion?
When I was 14 and left home… But the getaway only lasted one day! [laughs]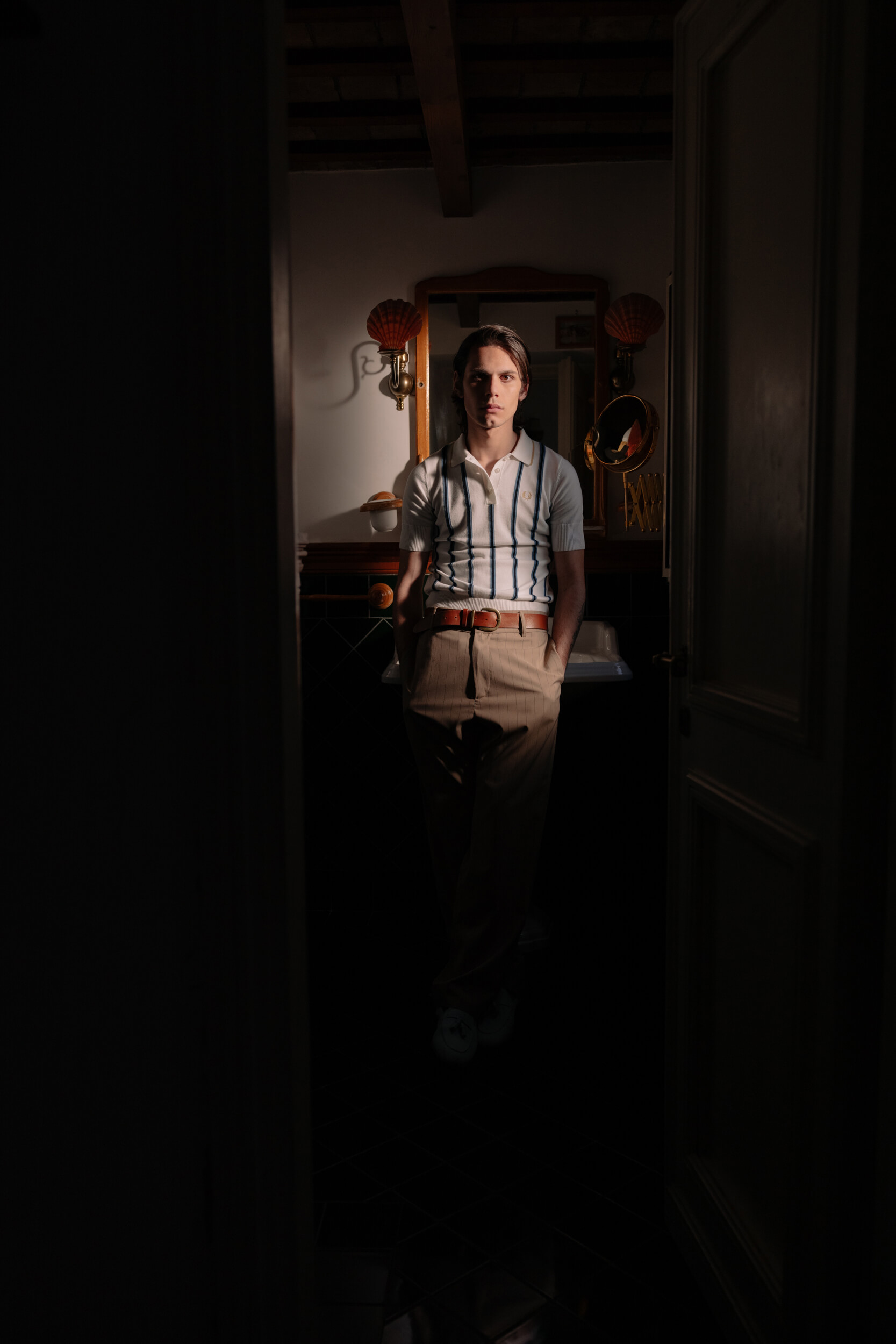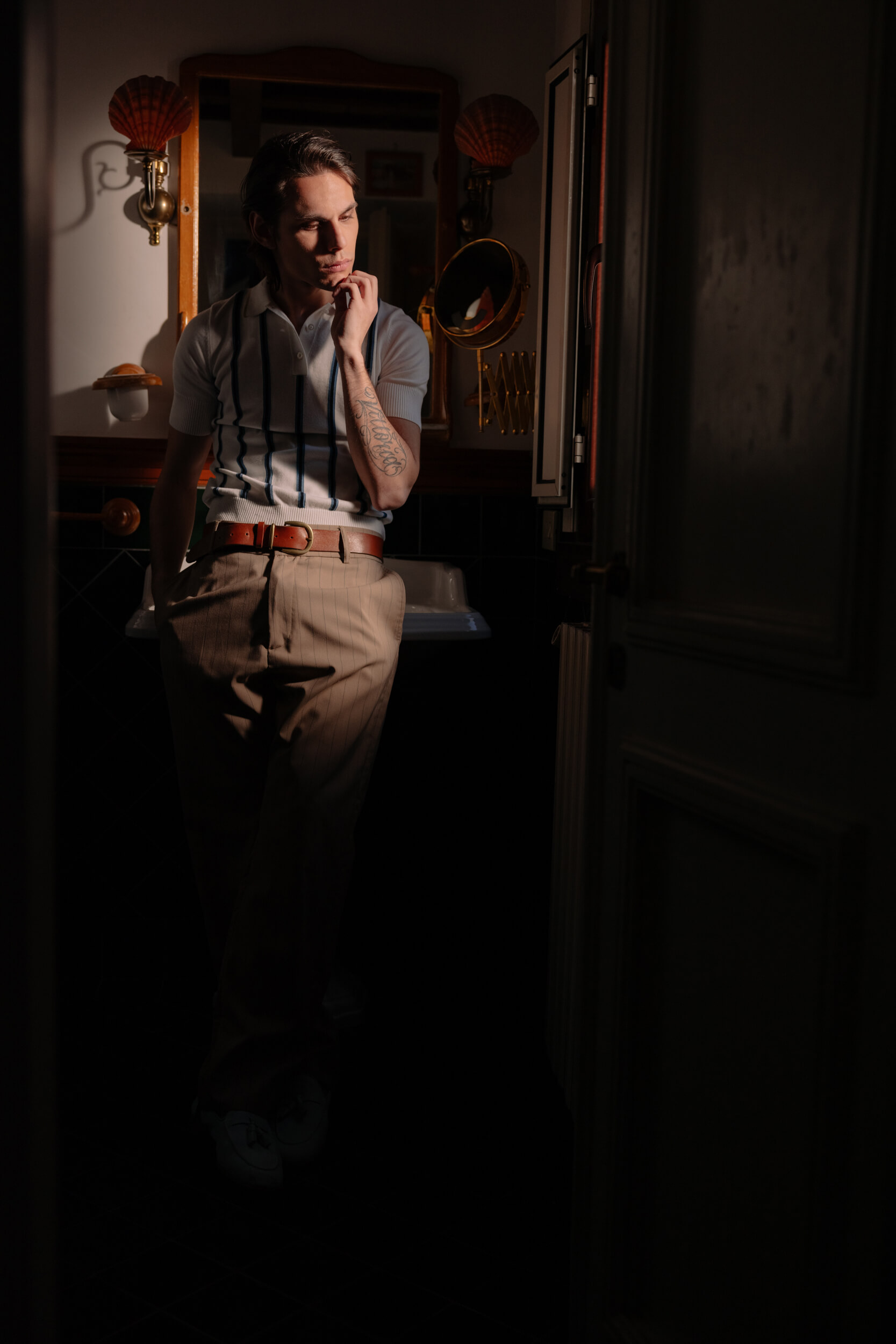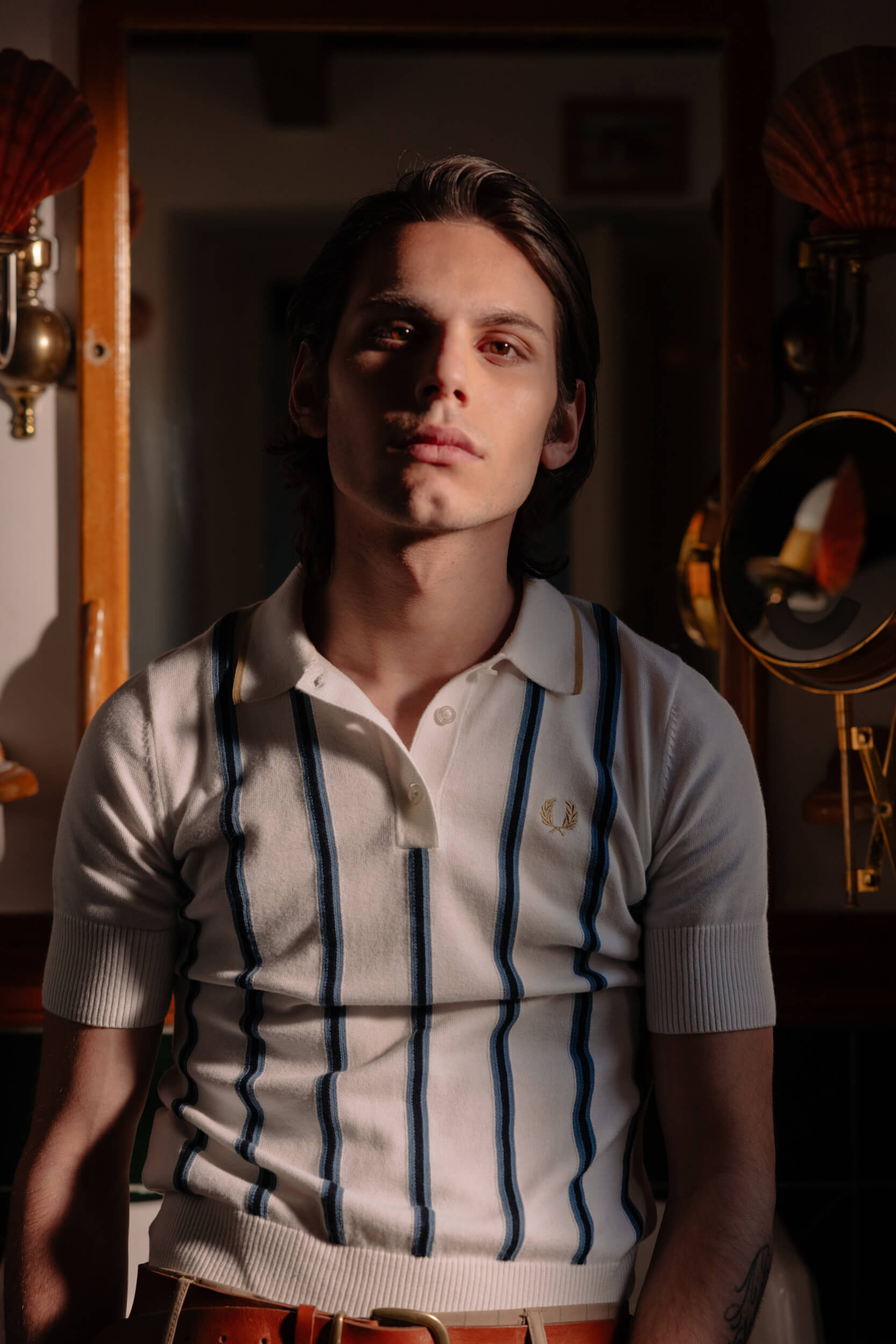 What does it mean to you to feel comfortable in your own skin?
It's important to feel comfortable with your body to avoid self-judge. So, it shouldn't be about pleasing other people because we shouldn't care about other people's judgment, but the goal should be not to feel uncomfortable with ourselves.
The latest thing or the latest person who made you smile?
My mother.
What's your happy place?
Palma de Maiorca or Tenerife.