Are you ready to dive back into the thrilling atmosphere of Hawkins, where the creatures from the Upside Down return lurking in the shadows this July 4th?
For the release of Netflix's phenomenon "Stranger Things 3," we chatted with Francesca Reale: she will play Heather, a popular lifeguard in Hawkins' community Pool.
Here's what Francesca told us about the upcoming season and her role!
A classic question, were you a fan of the series before joining as a recurring character? And who's your favorite "Stranger Things" character?

_________
I was definitely a fan of the show before getting to be a part of it. I remember watching it for the first time after one of my friends had recommended it to me because I'm a fan of scary shows/movies, and becoming completely obsessed with the universe the Duffers had built. Obviously, all of the characters in the show are phenomenally written and developed and I truly love all of them. But my favorite character would have to be Mr. Clarke, the science teacher. He seems to be the most enjoyable human being to set foot on this planet.
What can you unveil about your character Heather?
_________
I don't want to spoil anything but what I can say comfortably is that Heather is another lifeguard at the community pool alongside Billy Hargrove, who is just trying to get through her summer job before she gets roped into the madness that goes on in Hawkins. I'm really excited for the audience to meet her!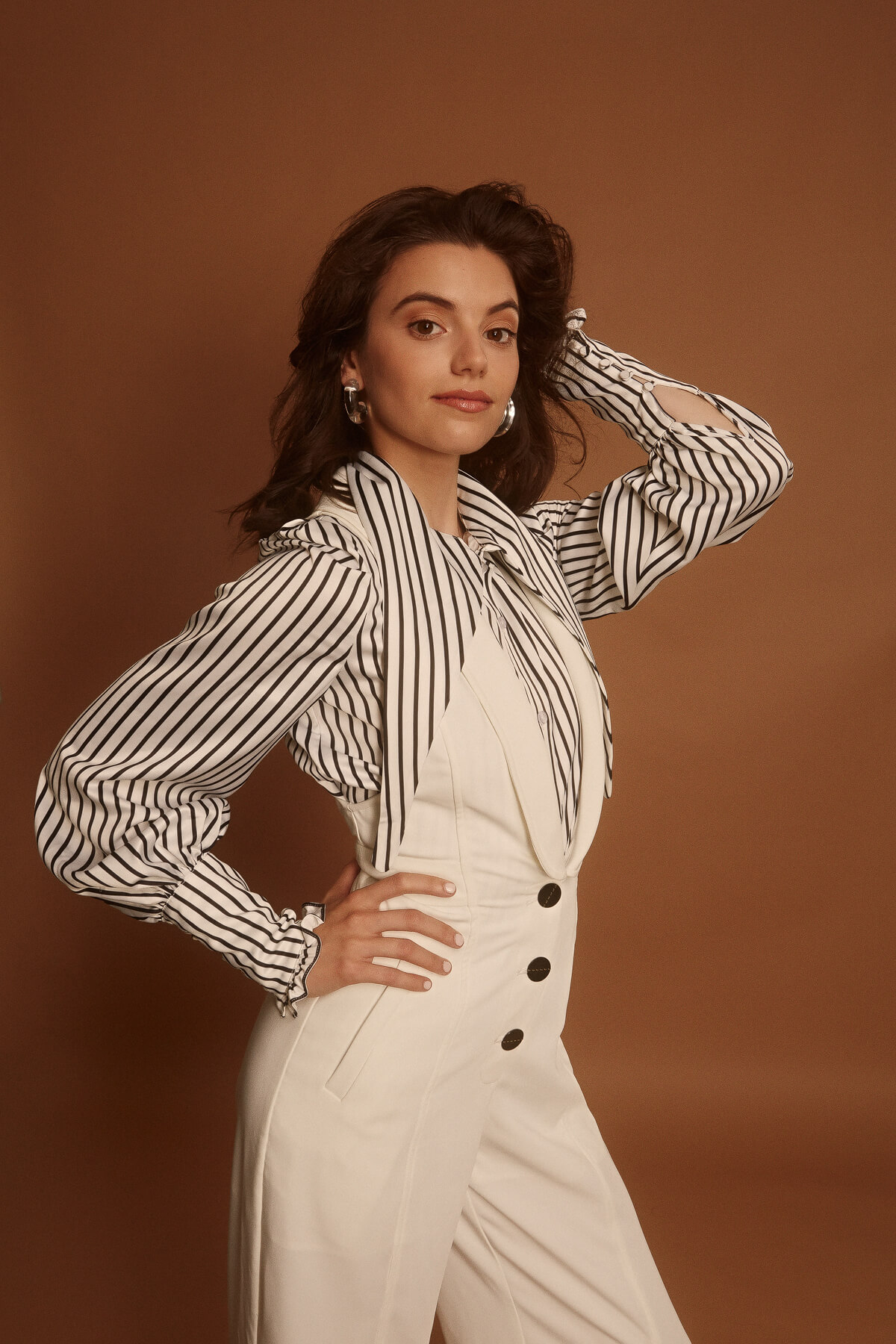 The trend about the 80s that you discovered by being on "Stranger Things" that you like the most?

_________
         Honestly, there are not a ton of redeeming fashion qualities about the '80s in my opinion, however, I will say I absolutely fell in love with a pair of parachute pants from the show. They were by far of the most comfortable pairs of pants I have ever worn in my life. So to the '80s – I truly thank you for the creation of parachute pants.
"I absolutely fell in love with a pair of parachute pants…"
What's your guilty pleasure movie?

_________
      There is this movie I stumbled upon on Netflix called "About Time" starring Rachel McAdams and Domhnall Gleeson that I fell completely in love with. I watch it as many times as I can when I have a free moment. 
What's a classic movie you are "ashamed" to admit you've never seen?
_________
            I am absolutely ashamed to say I have never seen "Gigi" or "An American in Paris" because I am such a fan of Vincente Minnelli and his work. 
Must have on set: A book.

Superpower: Invisibility.

Epic fail on the job: Once, on set, we were filming a pretty serious scene and I could not stop laughing uncontrollably. I think I ruined a few takes, but that's part of the fun of the job.

Happy place: A diner in Culver City, California, Called the S&W Country Diner.

Favorite accent: British.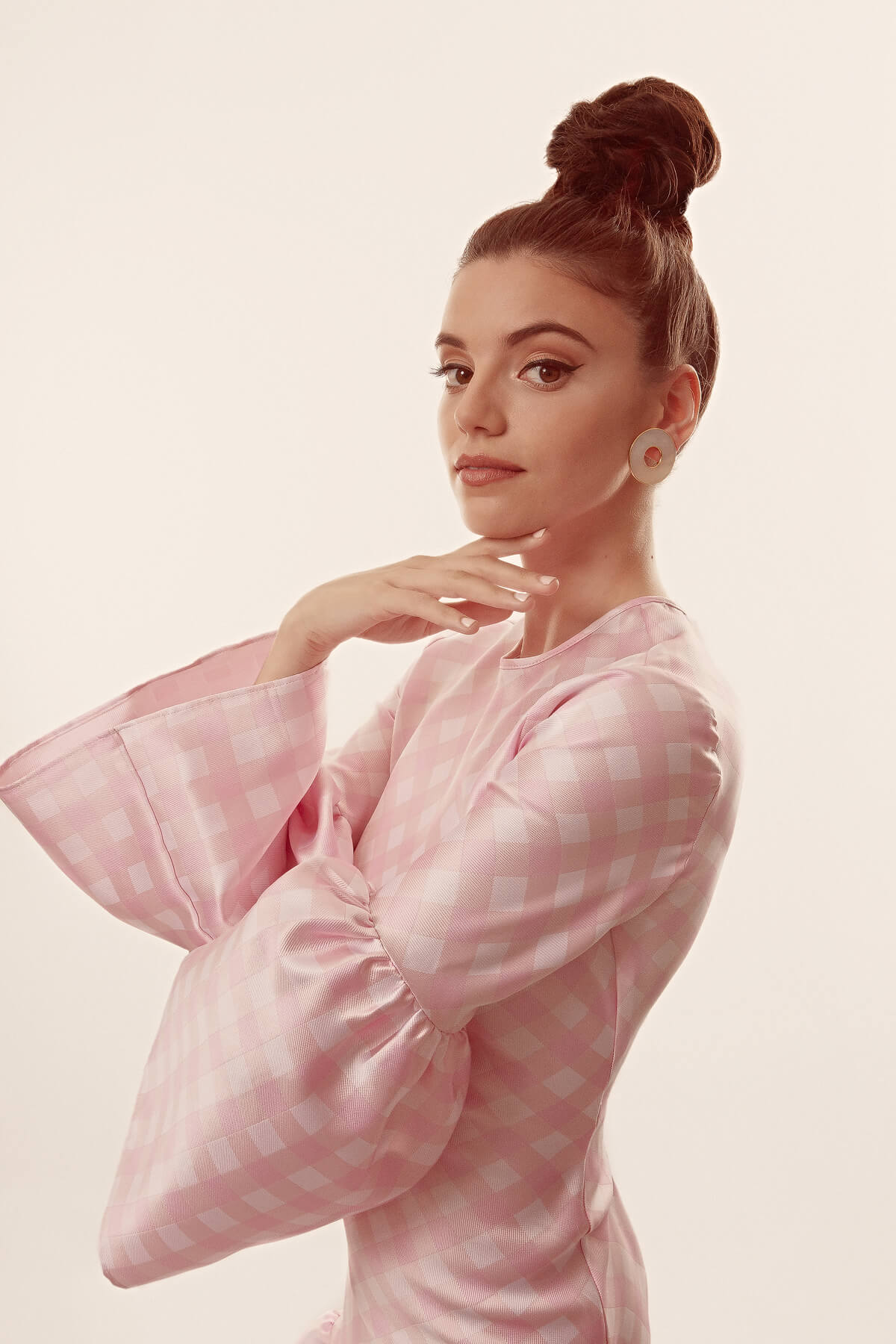 Movie: then and now: "Breakfast at Tiffany's" was my favorite movie as a child and now.
Favorite Word: Breakfast. I perk up whenever I hear the word "breakfast." 

Who you'd rather be: Am I allowed to be Paddington the Bear? He's technically an animated character but has a heart of gold. 

Favorite Emoji: 🤪
This face is my go-to for any and all circumstances. 
The last series you binge-watched: I just recently dedicated a lot of time into re-watching and binging all of "Game of Thrones" in preparation for their final season. What a journey that was…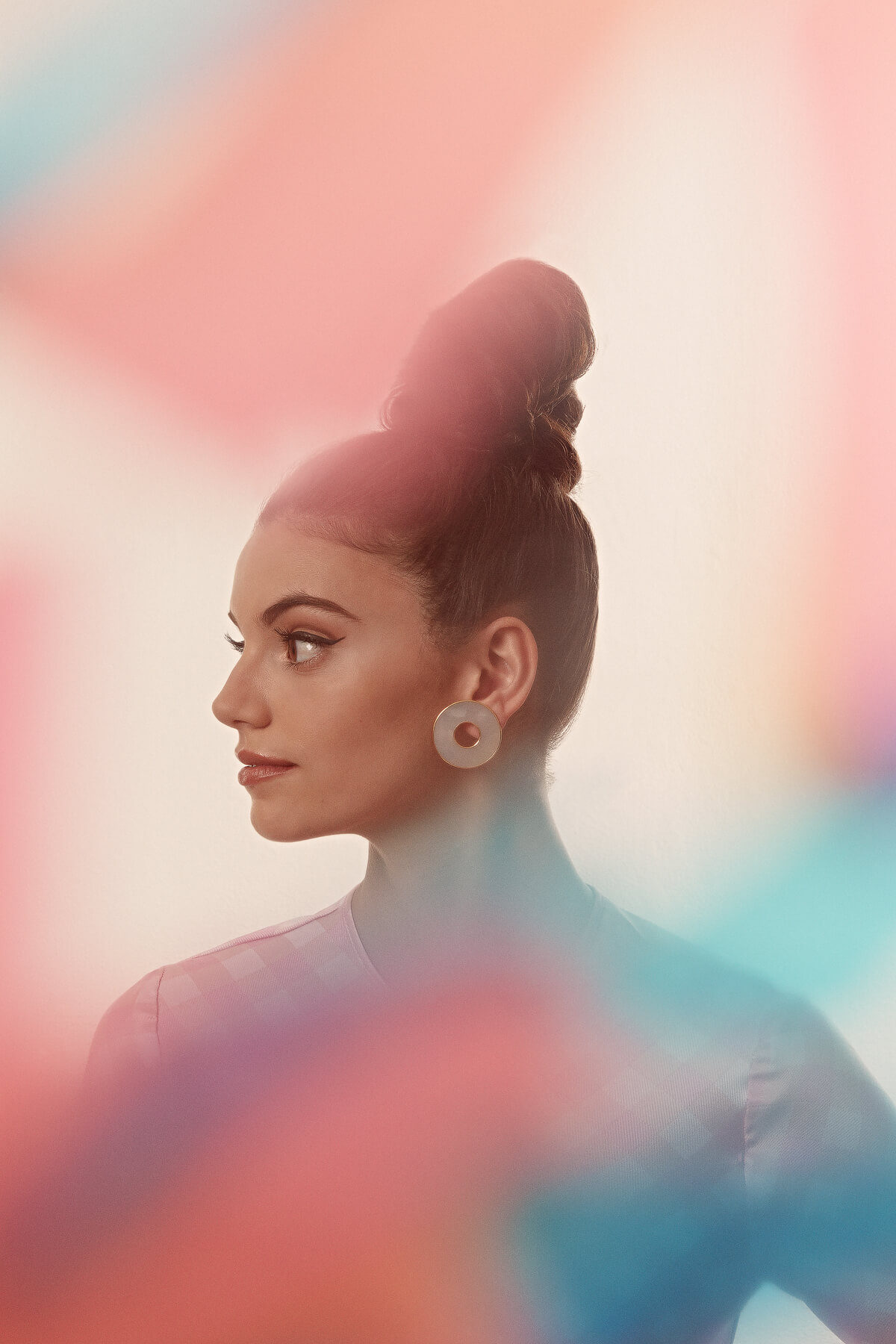 What have you already crossed from your Bucket List: Nothing comes to mind. My bucket list might be a bit too ambitious for where I am currently in my life, soon though…
I Dreamed a Dream… To play Audrey Hepburn if and when they make a biopic about her life and career.
The most beautiful thing while filming "Stranger Things"? 
The family dynamic of the cast and crew. Everyone is so kind, loving and respectful to one another. That can be a very rare thing to find on set. I felt very lucky to be a part of it.
Ops! Break Time: 
Your Snack Crush: Cheese and Crakers.

Sweets or Popcorn? Both. Mix the sweets and the popcorn! You won't regret it.

Since we are Italian… Hawaiian pizza, yay or nay? Nay. Nothing personal to pizza… Or Hawaii.