Edward Bluemel has come a long way from his first experiences at the movie theater, and it's up to you to discover what we mean when we say this…
Now, after his roles in productions such as "A Discovery of Witches", "Killing Eve", and "Ten Percent", we've recently seen him in the Netflix movie "Persuasion", and we will see him again in "My Lady Jane". That goes without saying, we can't wait to see him play "the right rockstar".
We talked with Edward about his experience on the set of "Persuasion" and the importance of an open, kind, and possibly funny project, and/or characters with whom to empathize to discover something more about yourself. We also chatted about giving the audience the freedom to interpret a role on their own terms, and recognizing that doing things that you care about is the key to doing something in the right way. Last, but not least, it was the perfect occasion to remind ourselves to never give something for granted and to be genuinely happy, even about something as simple as having the most comfortable bath in the world!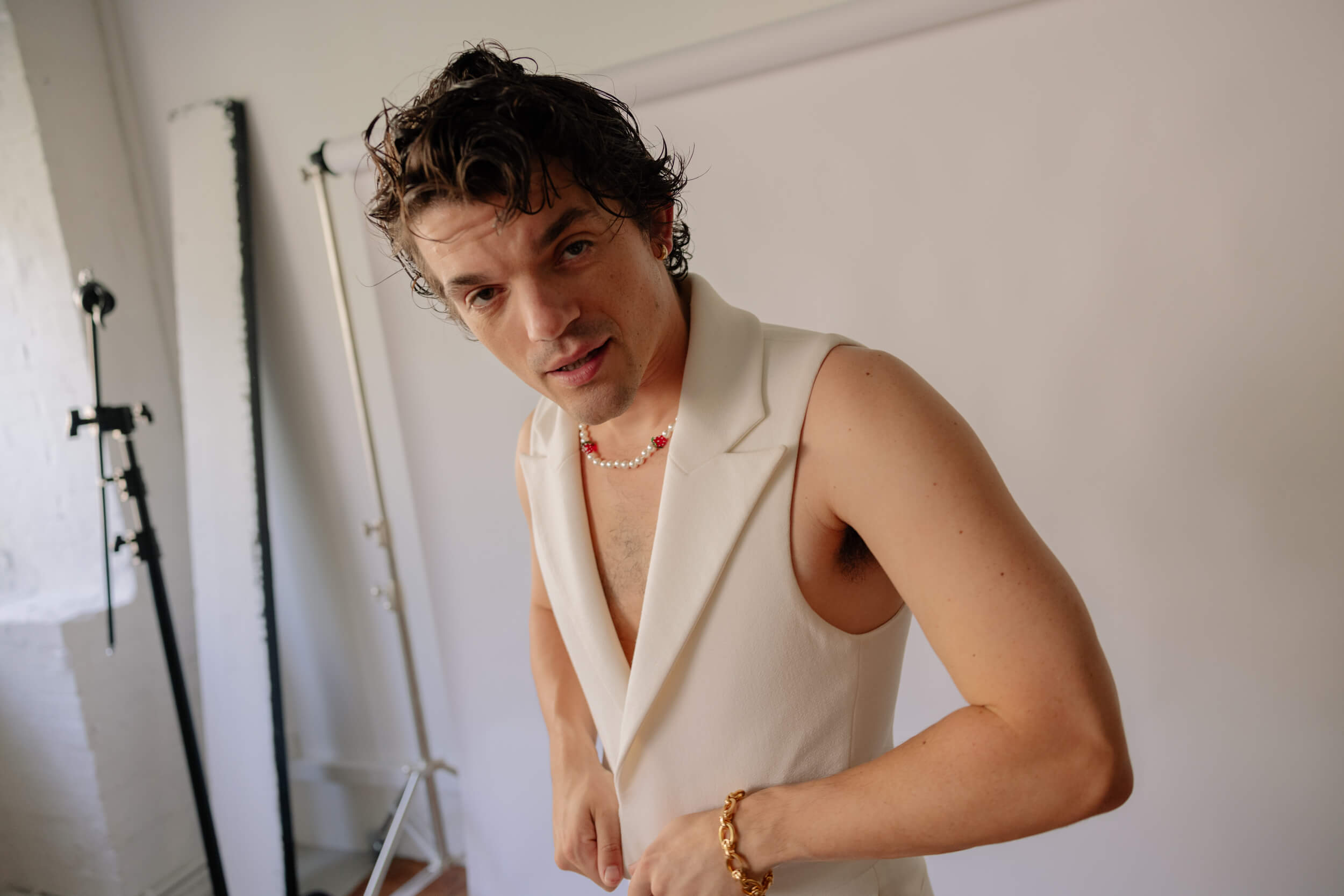 What's your first cinema memory?
I remember going to see "The Borrowers", which is a family film about tiny people that came out in the late 1990s; I don't have many memories of the actual event, but I remember the second film I went to see at the cinema and it was "A Bug's Life", a great flick, but I had a Fanta or something like that before it – I must have been 6 or 7 – and I had to go for a pee 6 times during it, and my mom, afterward, said to me, "You can't go to the cinema if you do that, there's no point." So, then I was on cinema probation, and came back in with "The Parent Trap".
Those three were the opening films in my cinema experience, and they're pretty good ones, epical, a great animation in there, but as long as I wasn't fidgety; I was quite fidgety as a kid, so that's why I was always like, "I need a pee", or wondering in the cinema, and it took ages for me to learn to sit still when my parents took me to the cinema.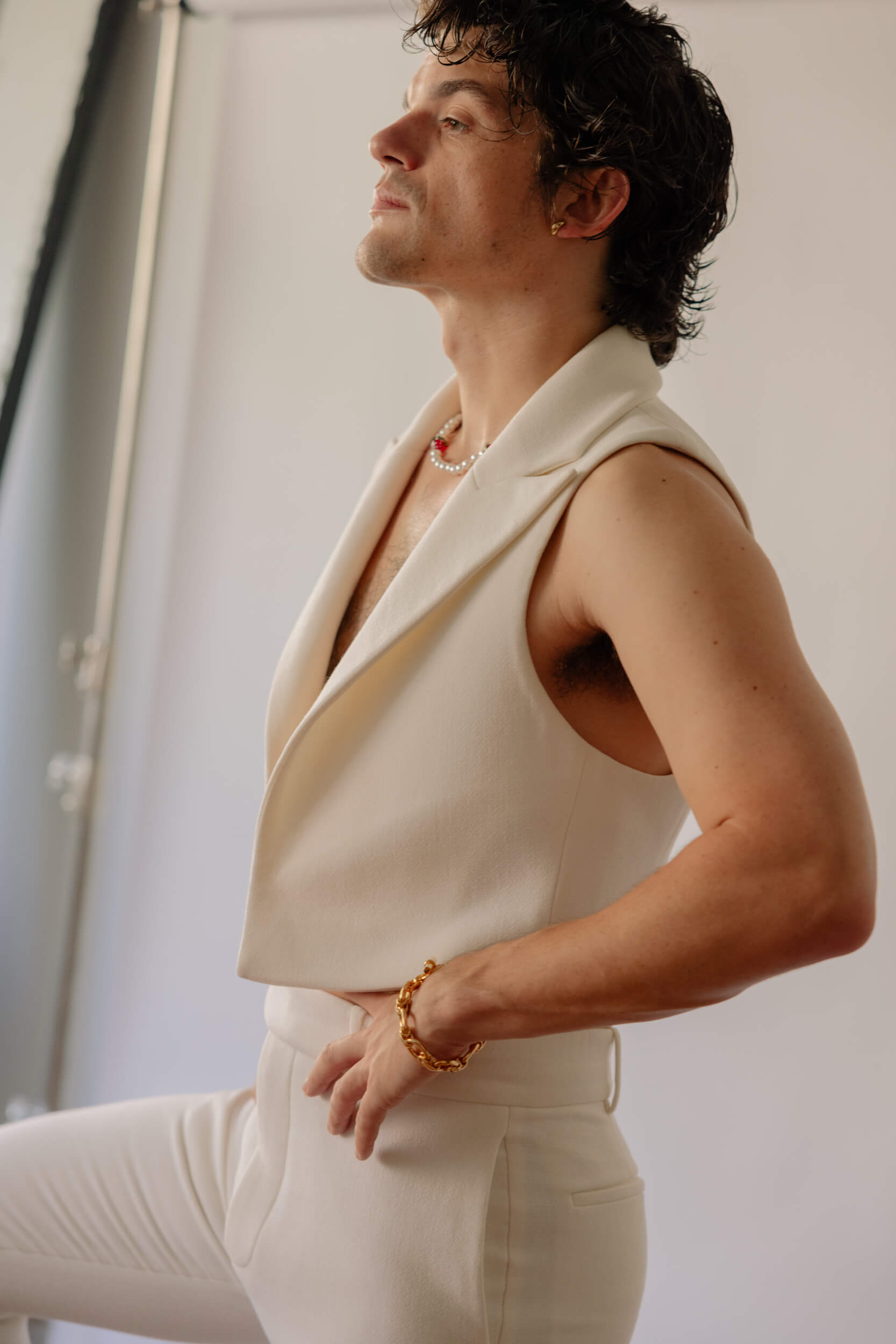 But now you can do it! [laughs]
Now I can do it! But things like "The Irishman" tested me for how many times I had to go to the toilet during it: I watched it in the cinema, at a screening with Al Pacino, so it was tough, at times I thought, "I feel like I'm in 'A Bug's Life' again" [laughs].
Anyway, those are my first memories, but it took a while before I was regularly going to watch movies.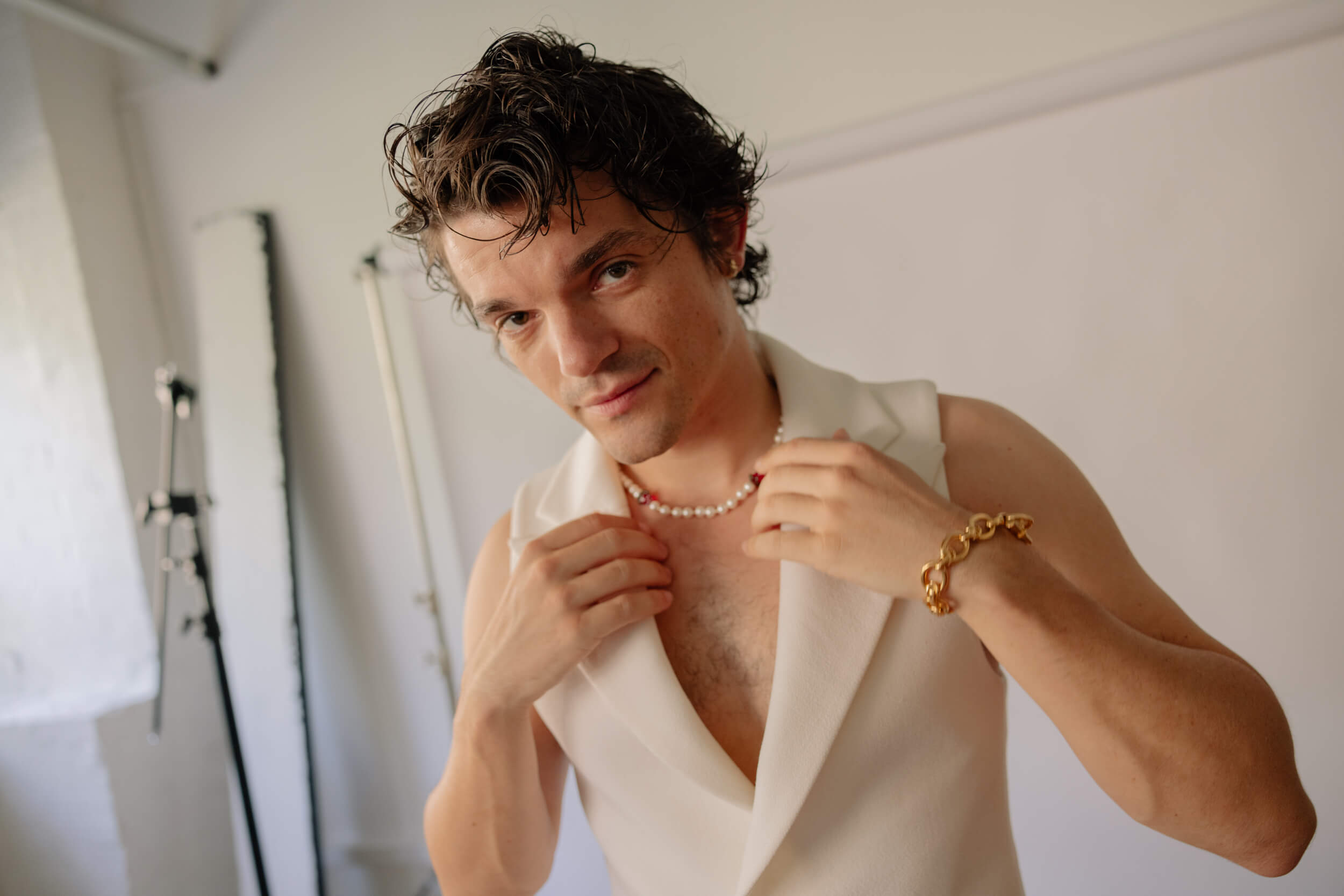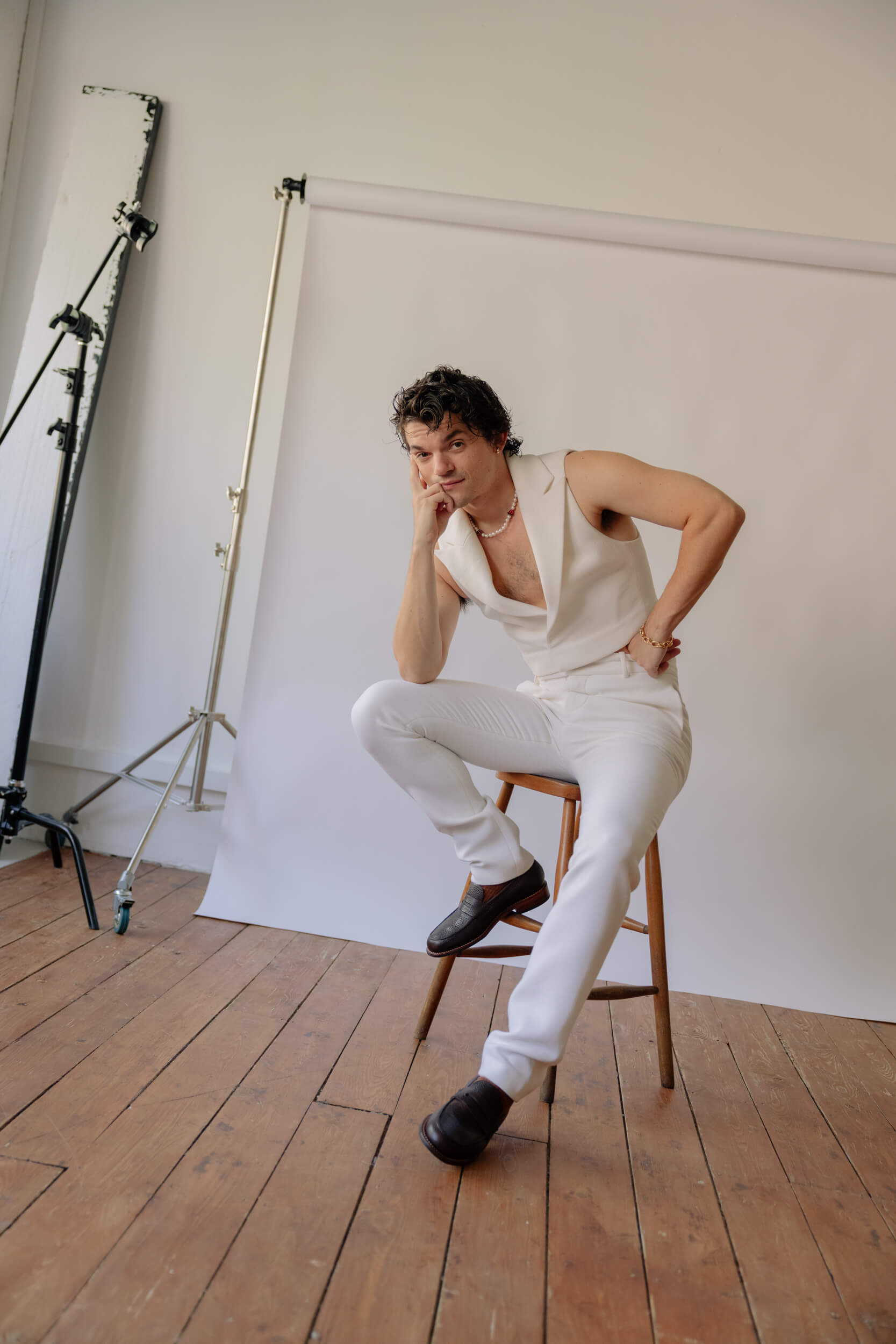 What was your experience on the set of "Persuasion" like? Had you already read the book?
It was a great experience! It was such a beautiful group of people who were all so kind and happy to be there. It didn't feel like work at all. It was a lovely summer, we were in a beautiful part of the UK, down in the southwest, near Bath, and I had a great time on it. I was really happy to be there and do some acting with Dakota [Johnson]. It was nice because my scenes were quite wordy and long, which I really like; you don't often get the chance to do such scenes because in so much television, these days, or in the television that I've mainly done so far, the scenes are rarely over two-pages long, it's rather snappy, which has to be, a lot of the time, whereas my scenes with Dakota in "Persuasion" were four or five pages long, so it was nice to actually get into the scene and feel like you're in it before they call cut.
As for the book, I've never read it. I got it, I had a look at it, and I'd flicked through to my character to make sure I got the details, and the first thing I read was that he's 40, and so I thought, "I think this might not help" [laugh]. They were very loose with the casting, and I love Jane Austen, but I thought, "I'm going to do this one myself because if I keep taking things from the book, it's going to be confusing" because he's really a different person in the book.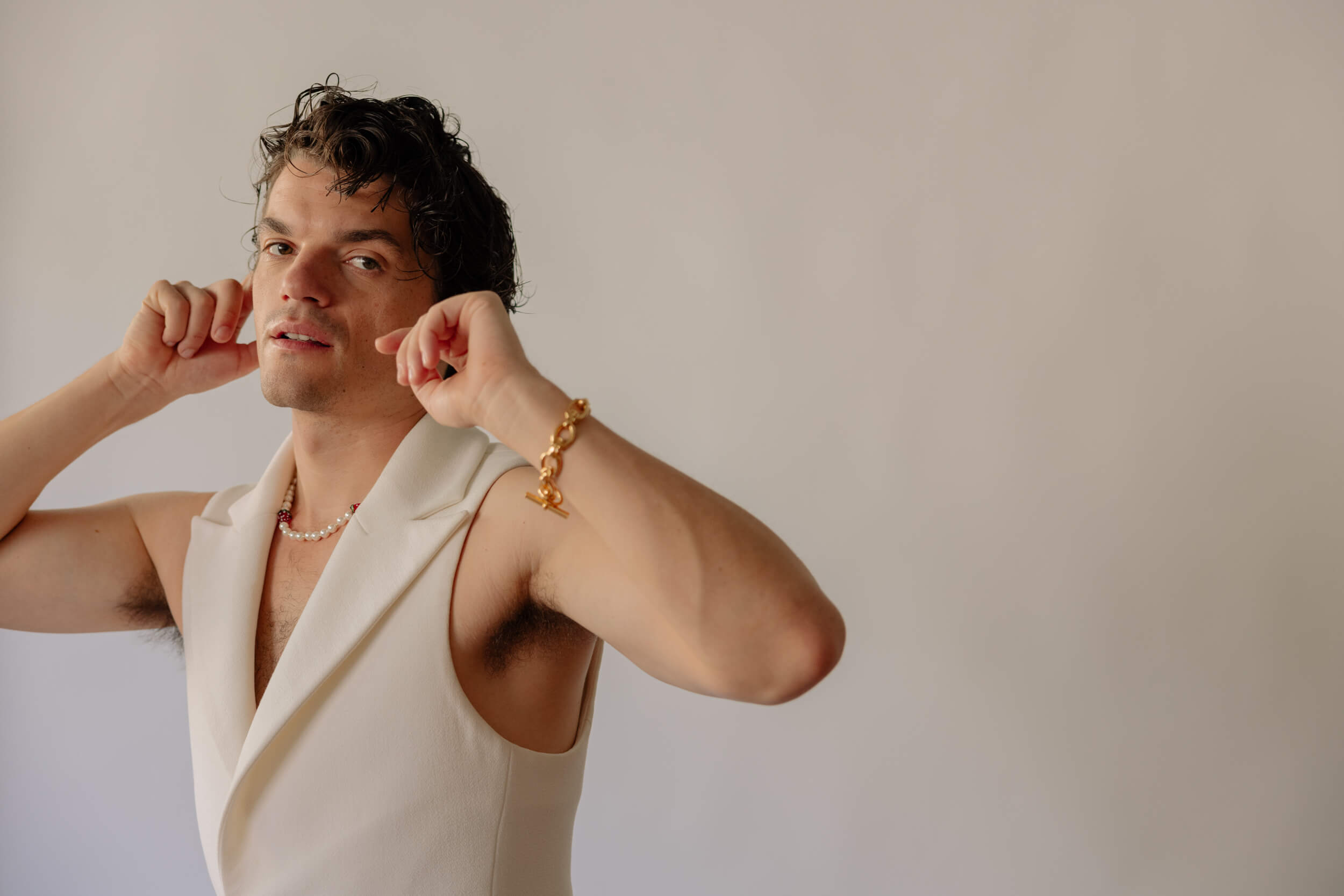 "It was nice because my scenes were quite wordy and long, which I really like."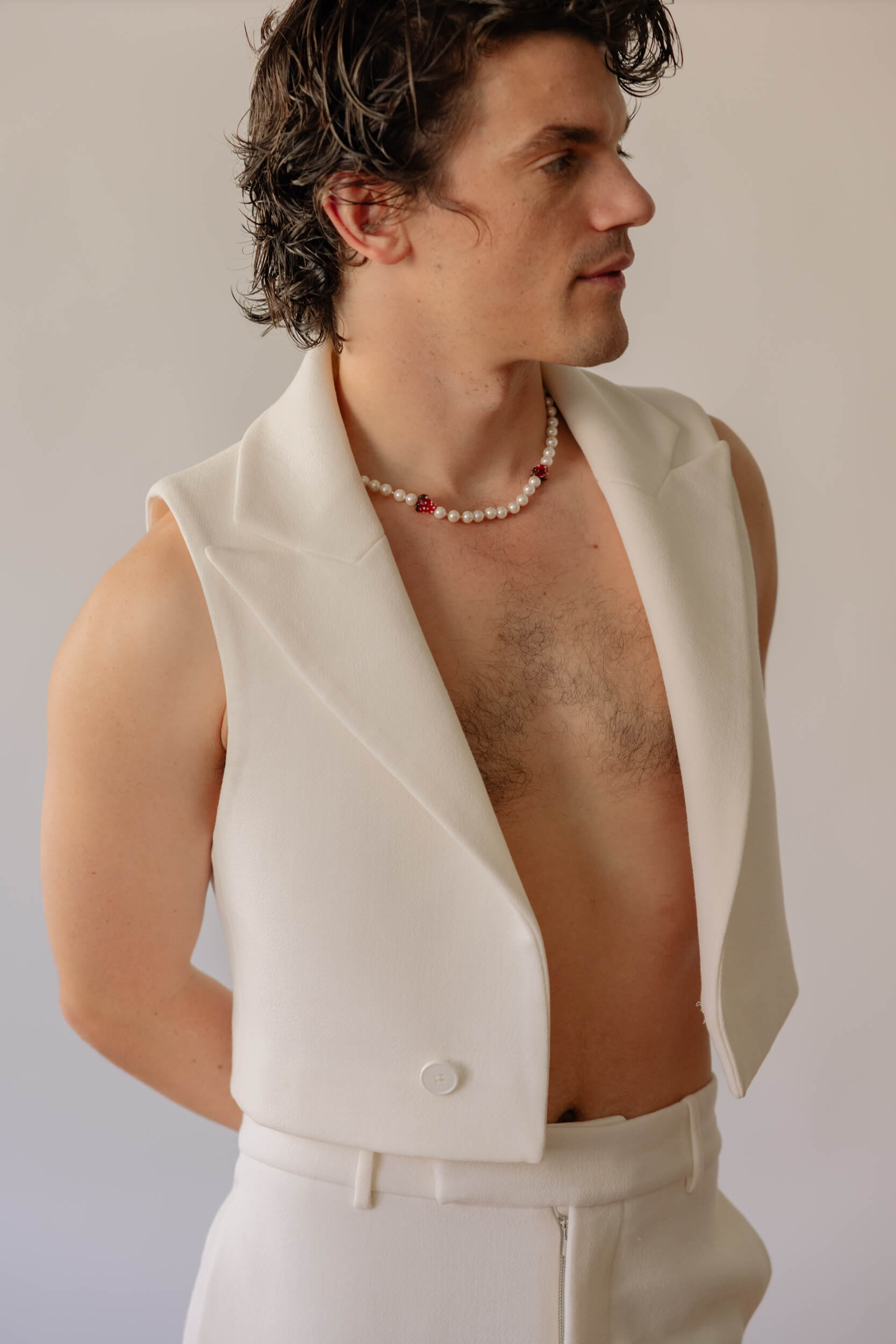 The movie, in fact, is a very funny version of the original story in which you play Captain Harville, an energetic seaman who joins the company of the Elliot family for a few rendezvous. What was your first reaction when you read the script? And what was the first question you asked the director about it?
I remember reading this scene where he somehow challenges Anne, and one of their conversations may be read as an argument and he may be read as contrary, and I remember asking Carrie [Cracknell]: "What do you think Captain Harville's after and what's the tone of this? And what's the tone of him in general?". I think what's really important about that part – and this does reflect in the book and in every portrayal of Harville – is that he's a very open, kind, and honest person whom everybody likes, and it's weird to play someone whom people just love being around; so, I remember Carrie telling me:
"Don't read into the fact that he's arguing, it's not an argument, he's just genuinely challenging people, he tends to bring out the best in people".
He's subtly very clever and very emotionally intuitive, and that's why he and Anne get on so well because they're the same, they're both watching people and notice things that other people maybe don't notice, and they both are kind and loving people. I think that was what I had to learn through it because I tend to lean toward playing dicks a lot, I quite like to find the nastiness in characters, so it was a new challenge for me to find a character in whom there was no real nastiness: I couldn't fall into that corruption of being sneaky or Machiavellian in a way that a lot of characters that I've played before are. He was just happy to be there, as was I, so it wasn't hard to act!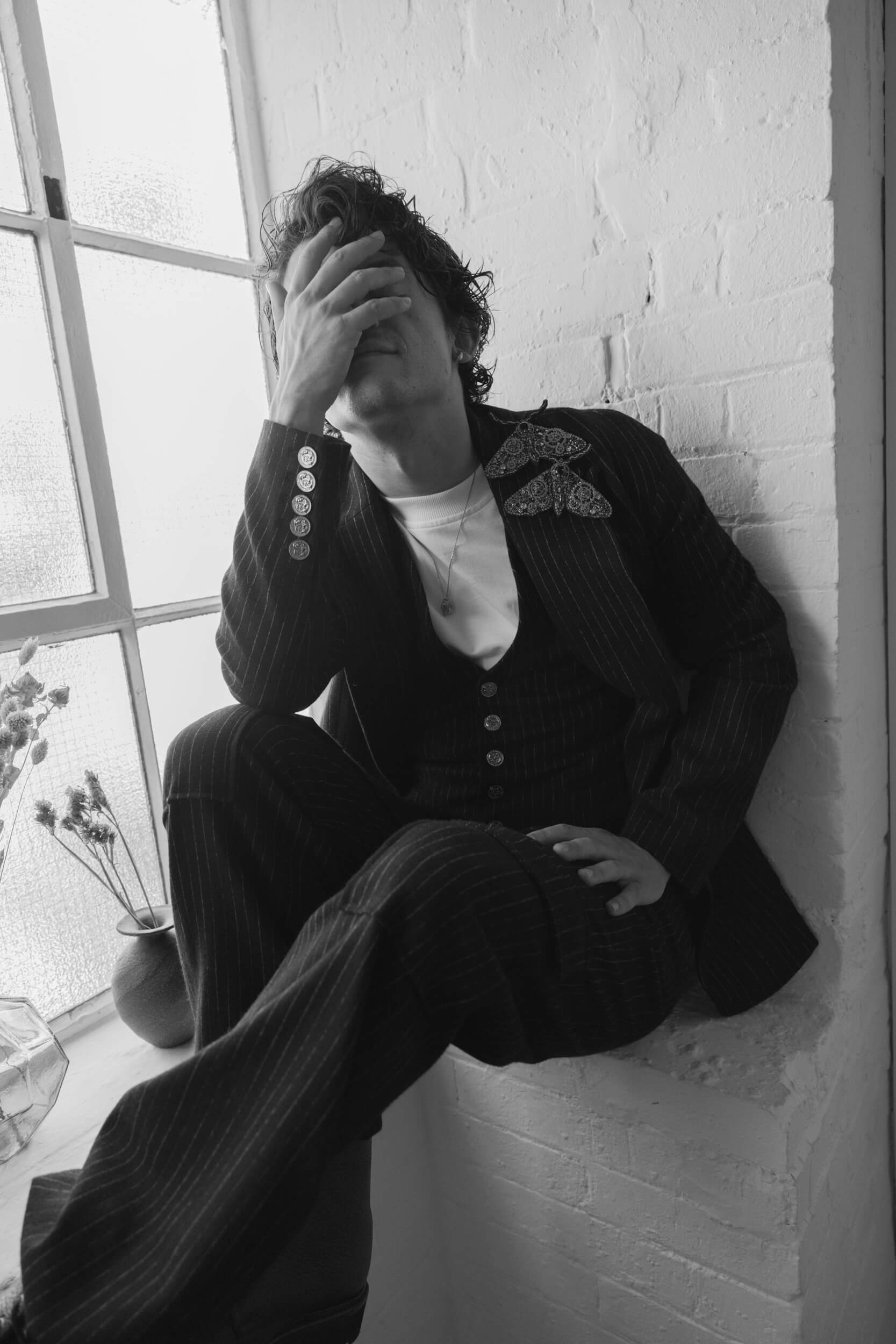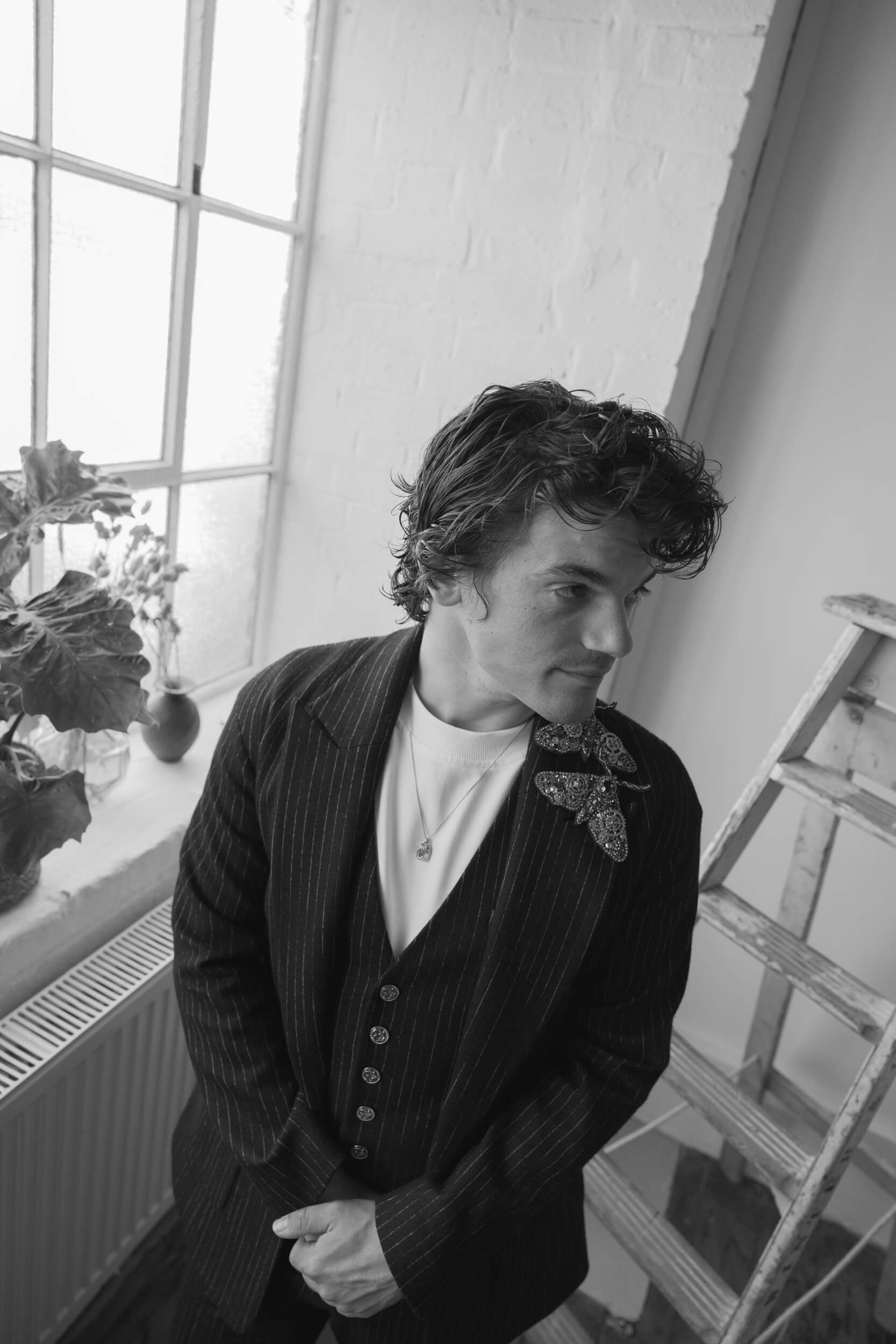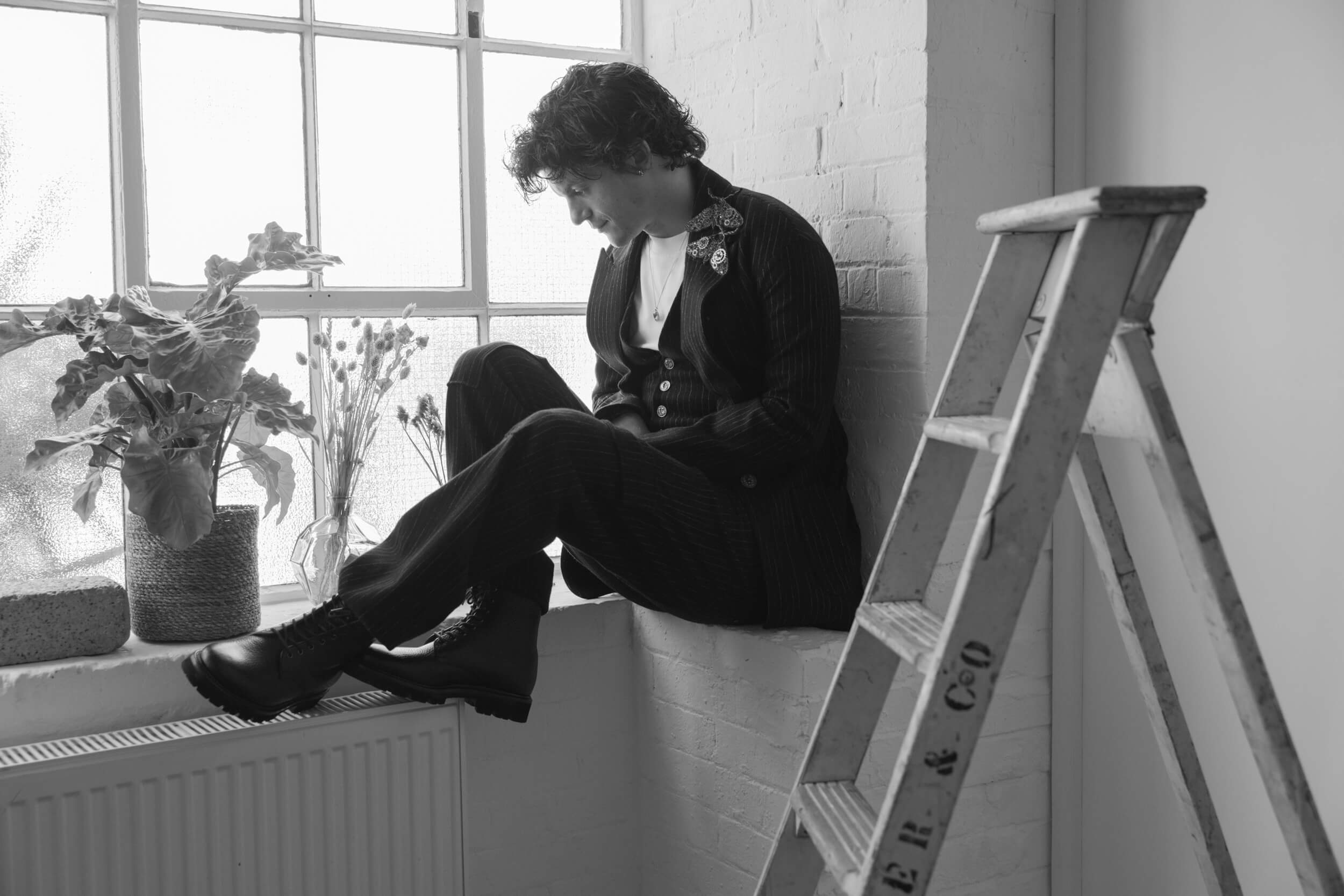 How did you approach your character? Were you rather rational or emotional?
I was more rational.
Often, there's not much information in the script about the characters that I play, and all we know is what we hear them say. So, I don't overthink characters too much. When you play big roles, you have to go with it from a more emotional angle, and you have to find more empathy, but generally, with the supporting roles, I think, "I'm just going to pretend to be them" [laughs] so I go in it more pragmatically: this is the information we've got, I don't want to over-complicate it because overcomplicating hasn't served me in the past. I think there's room for that in bigger roles, where the audience would see loads of sides of the character. But because I've got quite used to and enjoy playing supporting roles, I like the mystery of it – I just do what I see on the page, and then the audience is going to interpret it however they want. I think there's real fun in being quite ambiguous and not being obvious, and not overthinking everything, not putting too much thought into it.
There's this Harold Pinter interview where somebody asks him why he wrote a character in a certain way and what the character is thinking at a certain point in the writing, and he answers something like, "It's none of your fucking business! Work it out, I'm not going to tell you." [laughs] That makes it more real-life because rarely, in real life, or only if you're super comfortable with someone, would they say something and you would say back, "Why are you saying that? What's the thought behind you saying that?", that's quite a confrontational thing to do and most of the time we don't do that. So, it's more like real-life if you don't really know what the thoughts are behind, and you have to fill in the gaps yourself, and I think that's fun. I try just to do it and let whoever is watching make their decisions about it.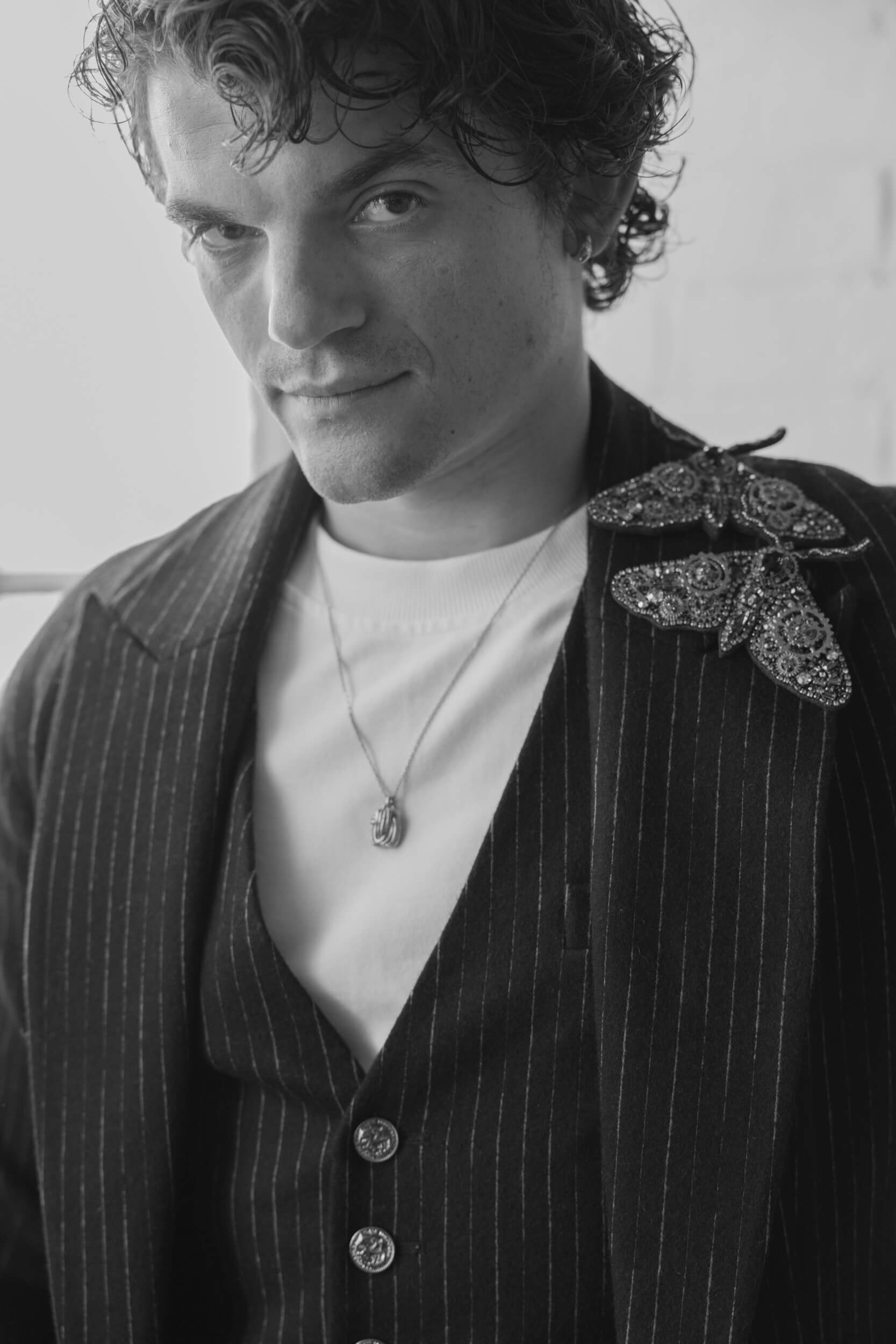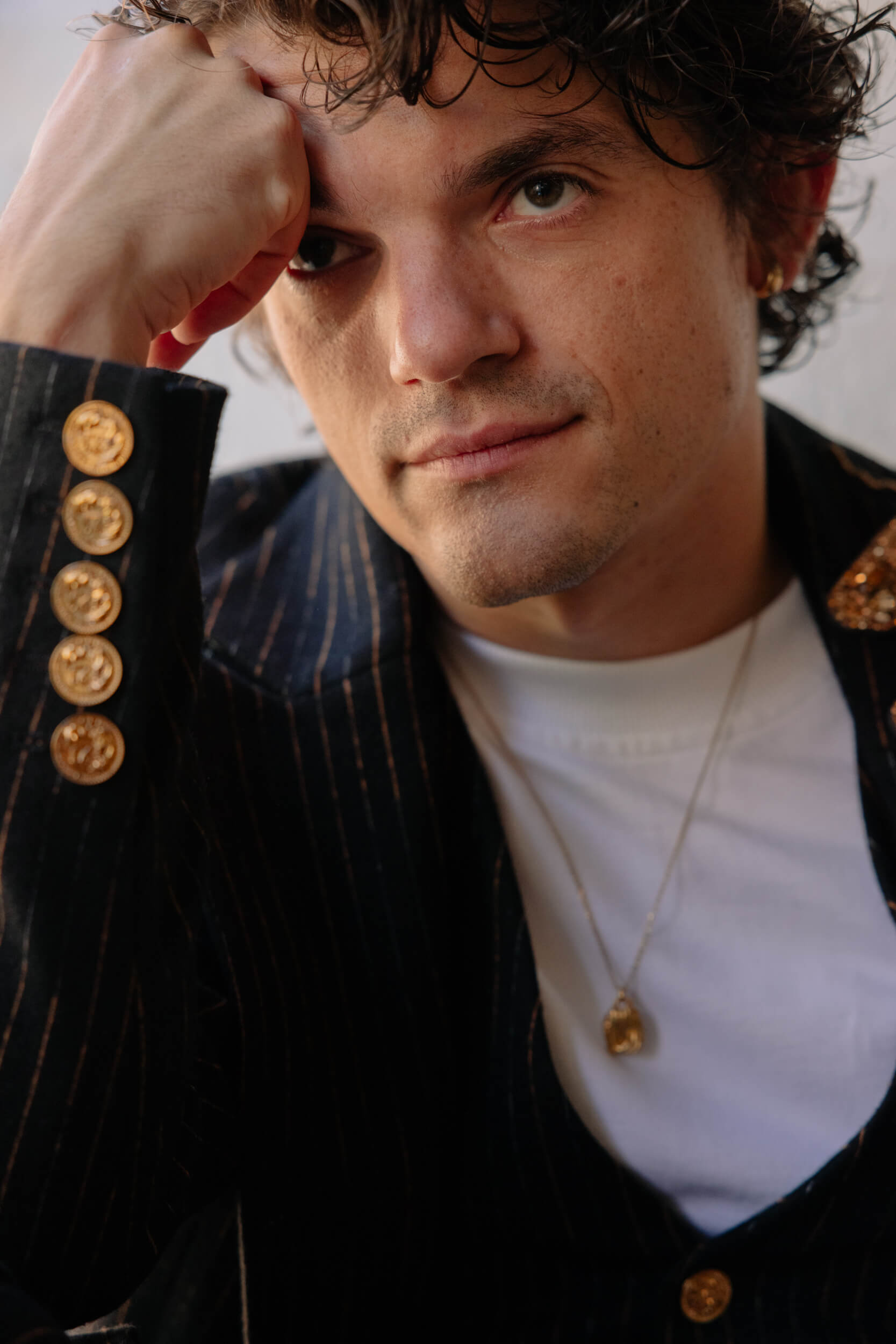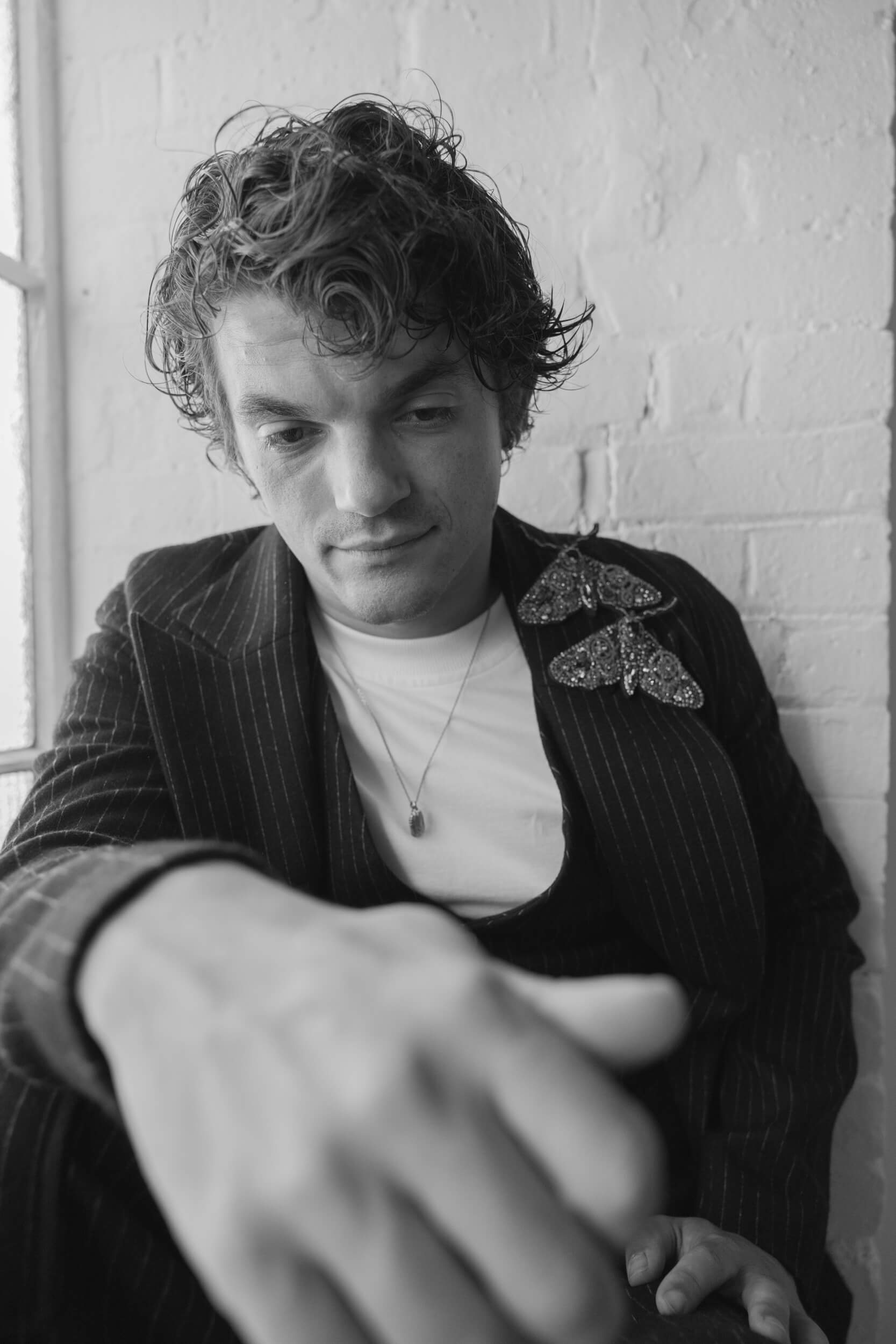 "I think there's real fun in being quite ambiguous and not being obvious, and not overthinking everything, not putting too much thought into it."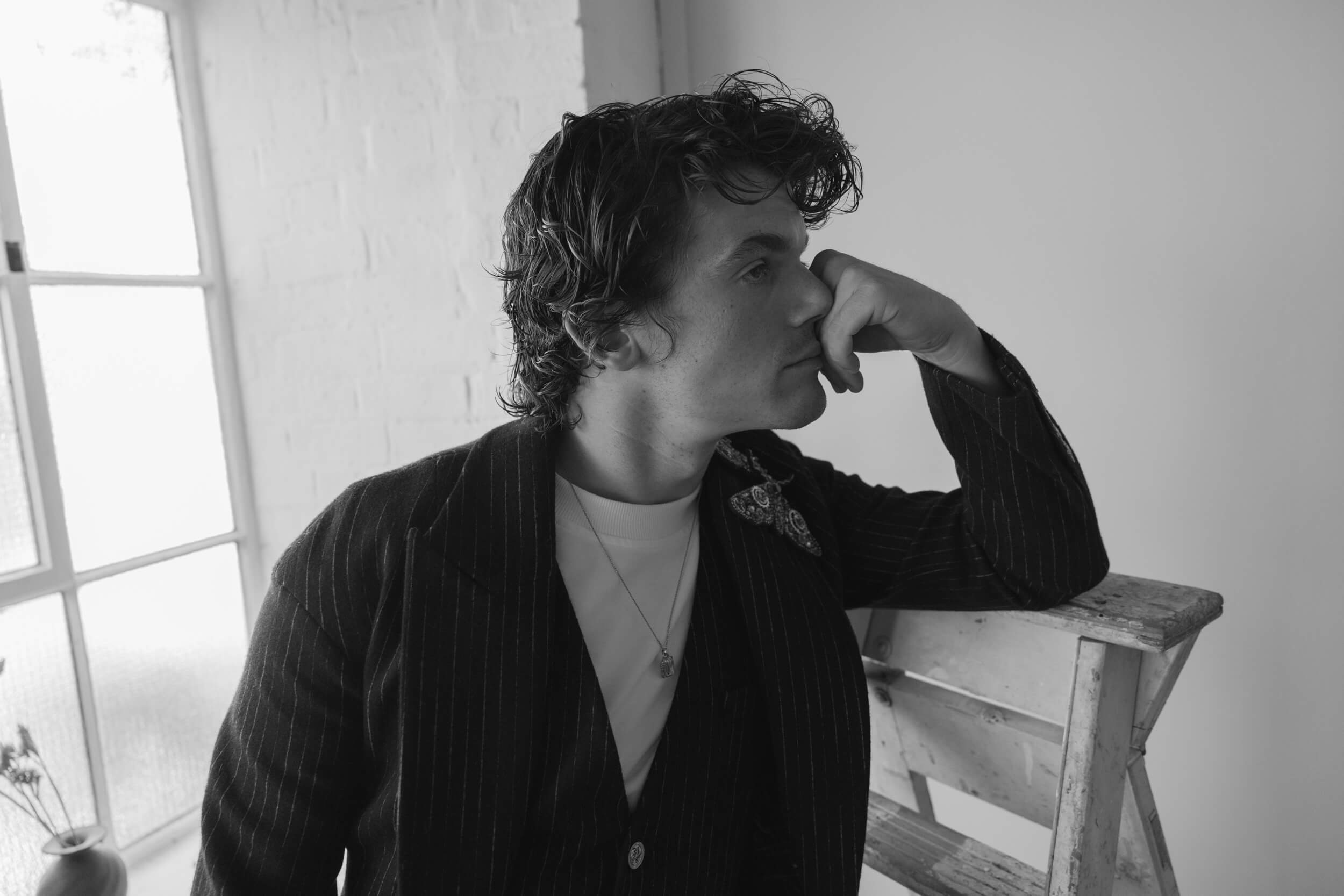 I think that when you prepare whatever character, you also work on yourself a little bit. Did you discover anything new about yourself in the process of shaping him?
Yeah! I think whichever parts of characters that you suddenly empathize with can teach you about yourself.
With roles that maybe aren't as good people or people who come across worse as characters, I think sometimes you can shock yourself and think, "The character I'm playing right now is being very manipulative" or, on the other hand, "I've done this before", "I've used these tricks", and you find yourself understanding the character and, sometimes, it's not going to be shocking that it's a bad character and you'll find yourself thinking, "Maybe, I should look at the way that I approach the situation!" [laughs], "Should I be empathizing with this character? Should I be finding this as easy as I am to perform?".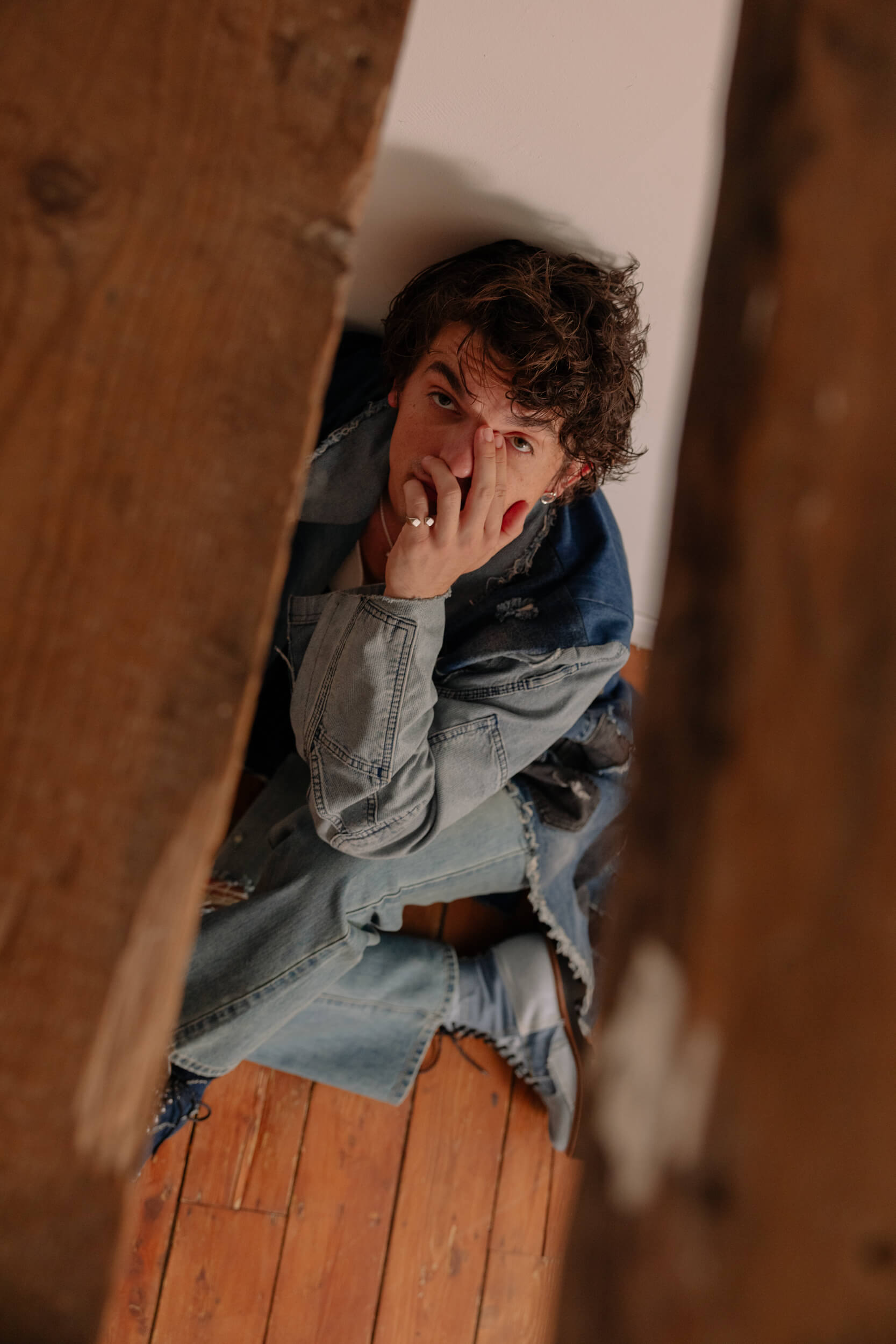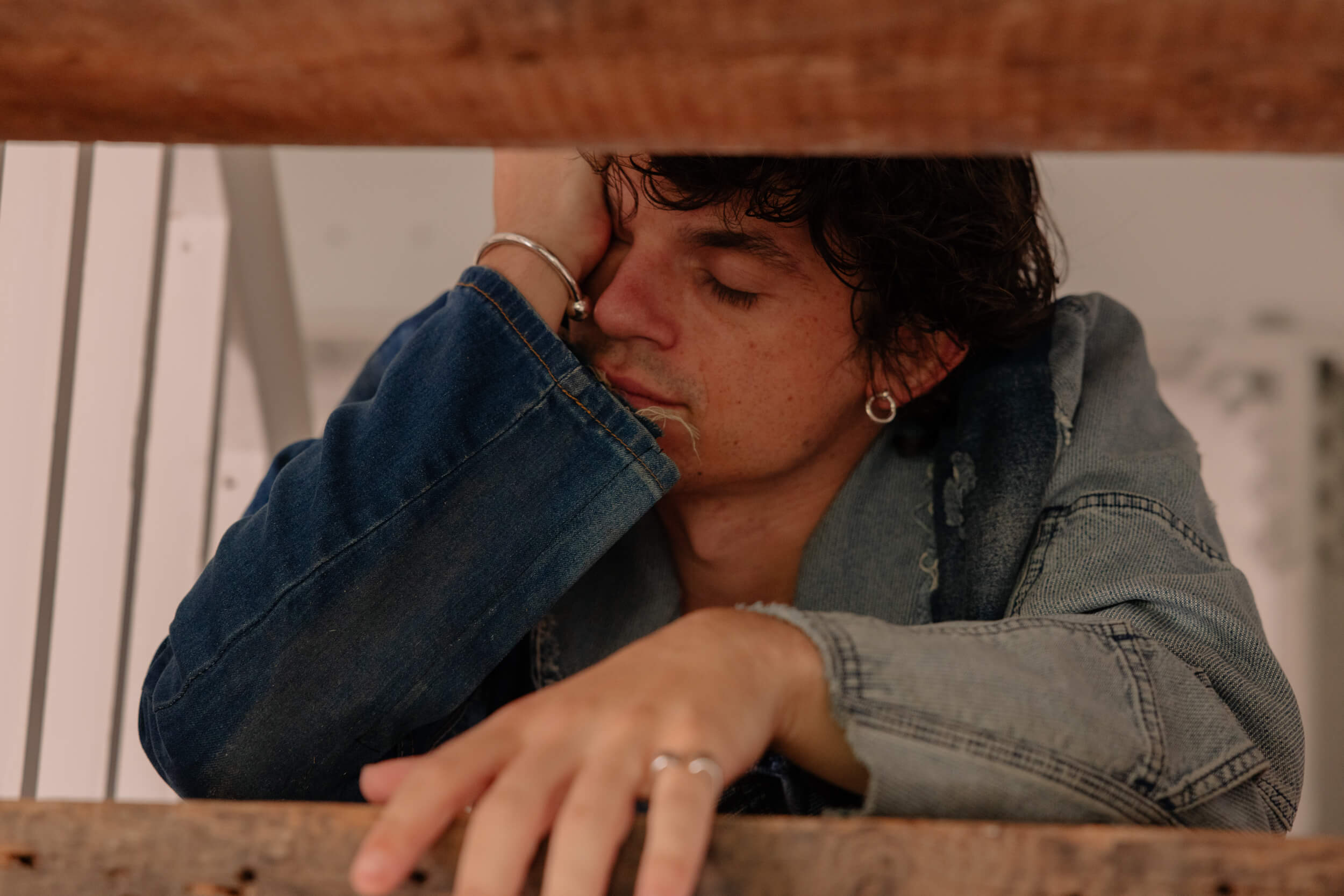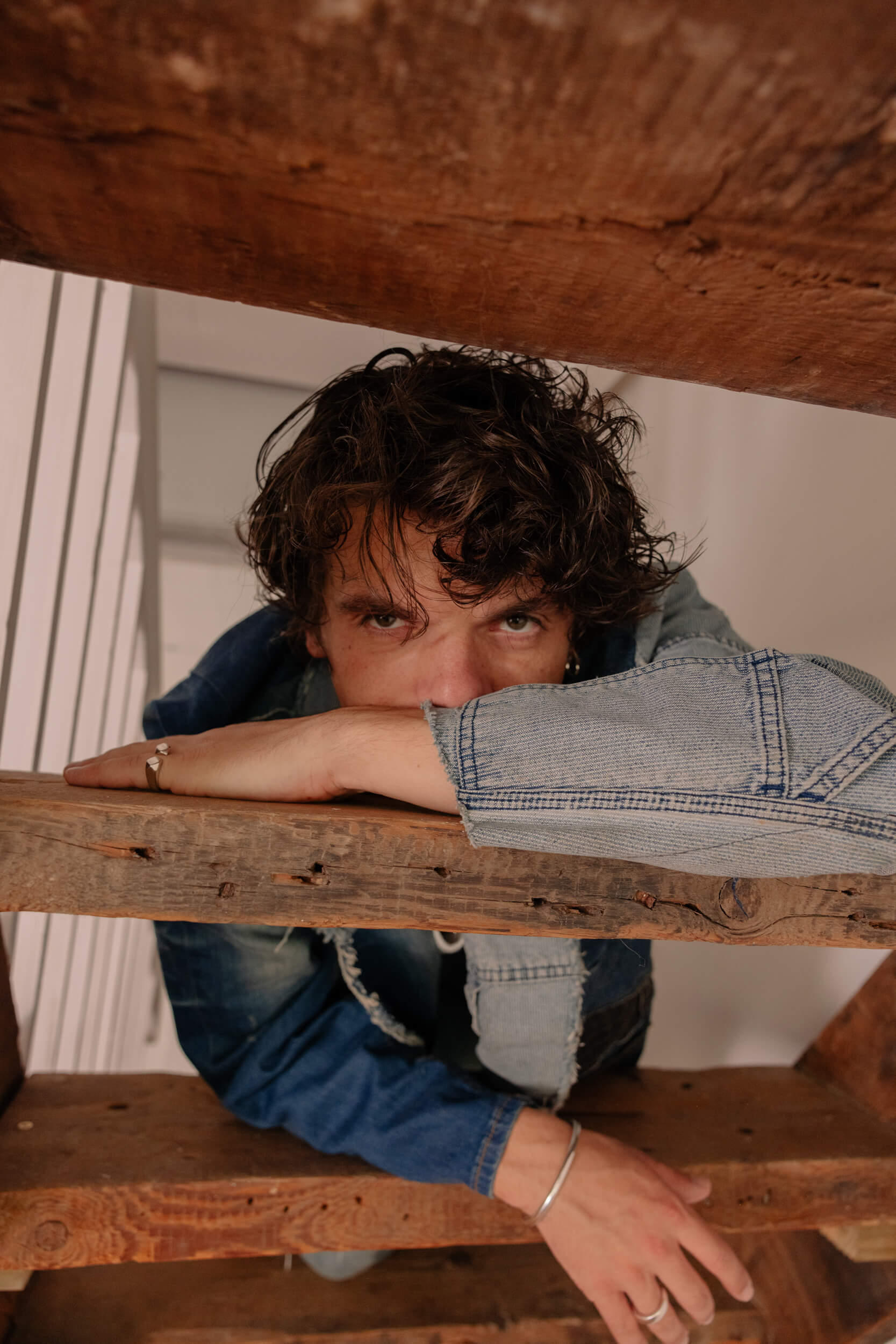 Regarding "Ten Percent", was it "easy" to relate to this world, being an actor?
Yeah, it was so strange! Being on set on that show was just like being in my agent's office. It's so well observed, as well as the characters are. There were these amazing actors playing characters I've seen so many times in my agents' offices and met so many times, so it was really funny and fun. Even though my character wasn't an actor (he's a writer), I still could identify with the feeling of being an artist in an agency space where it's all just numbers, computers, emails, commissions…
It's so well written and well observed that sometimes it felt worryingly weird!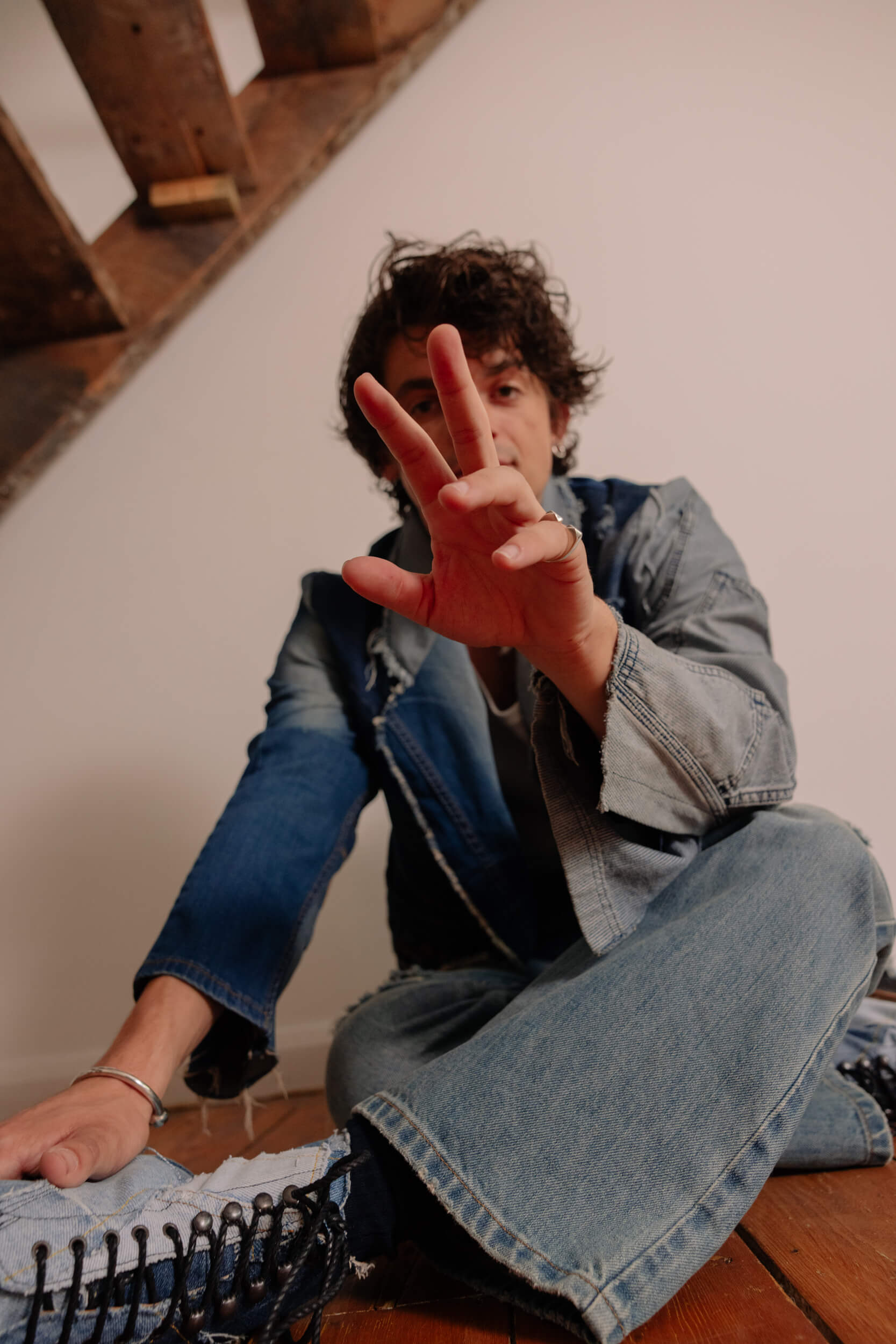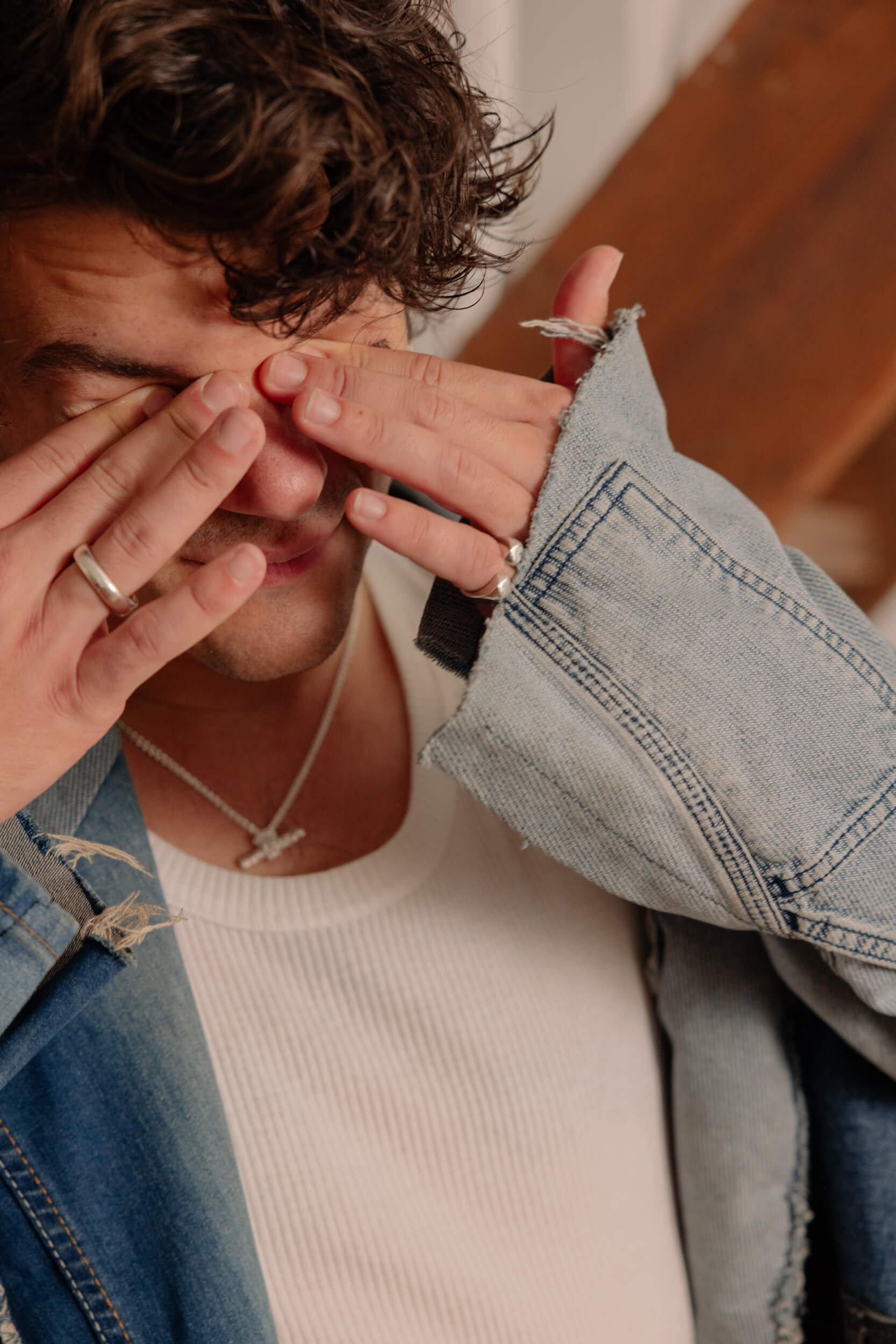 You're set to star in "My Lady Jane", is there something you can unveil about the project?
I think it's going to be really fun. It was so fun to read the script, and that's always a great start. Sometimes, you get sent scripts that are a slog to read, but this was not at all. I love TV that doesn't take itself too seriously and I love TV that's willing to stretch boundaries and have a fresh and fun take on things, and I think that the show is all of those things and I can't wait to get started. It's also a genre that maybe has been done in the past, but it hasn't been done fully in a little while, which is that sort of comedy period drama that's self-aware, a nice tale style, with a "The Princess Bride" sort of tone.
I think it will be loads of fun, and I've also put a lot of heart into it, so I'm looking forward to that part shining through.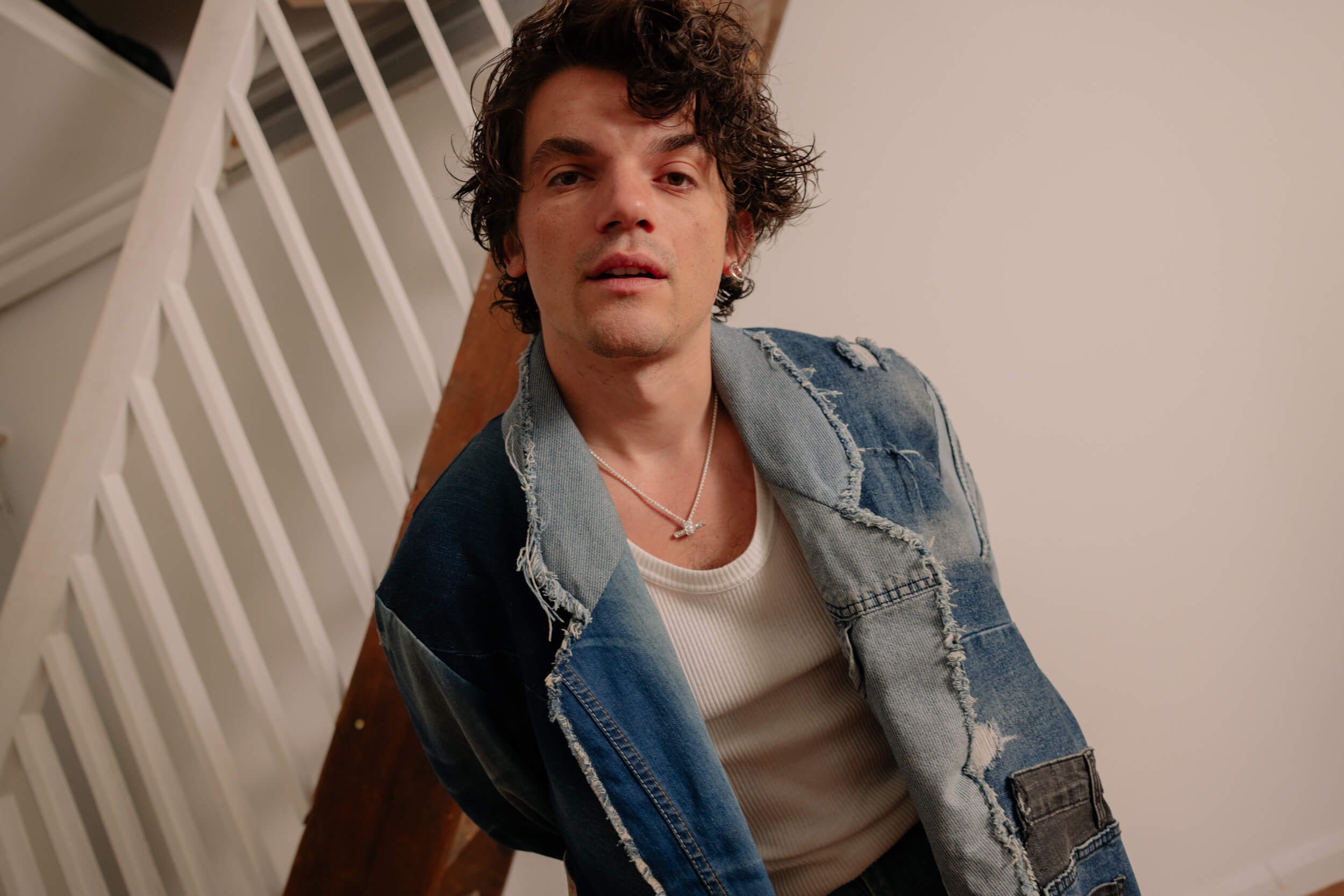 "I LOVE TV THAT'S WILLING TO STRETCH BOUNDARIES"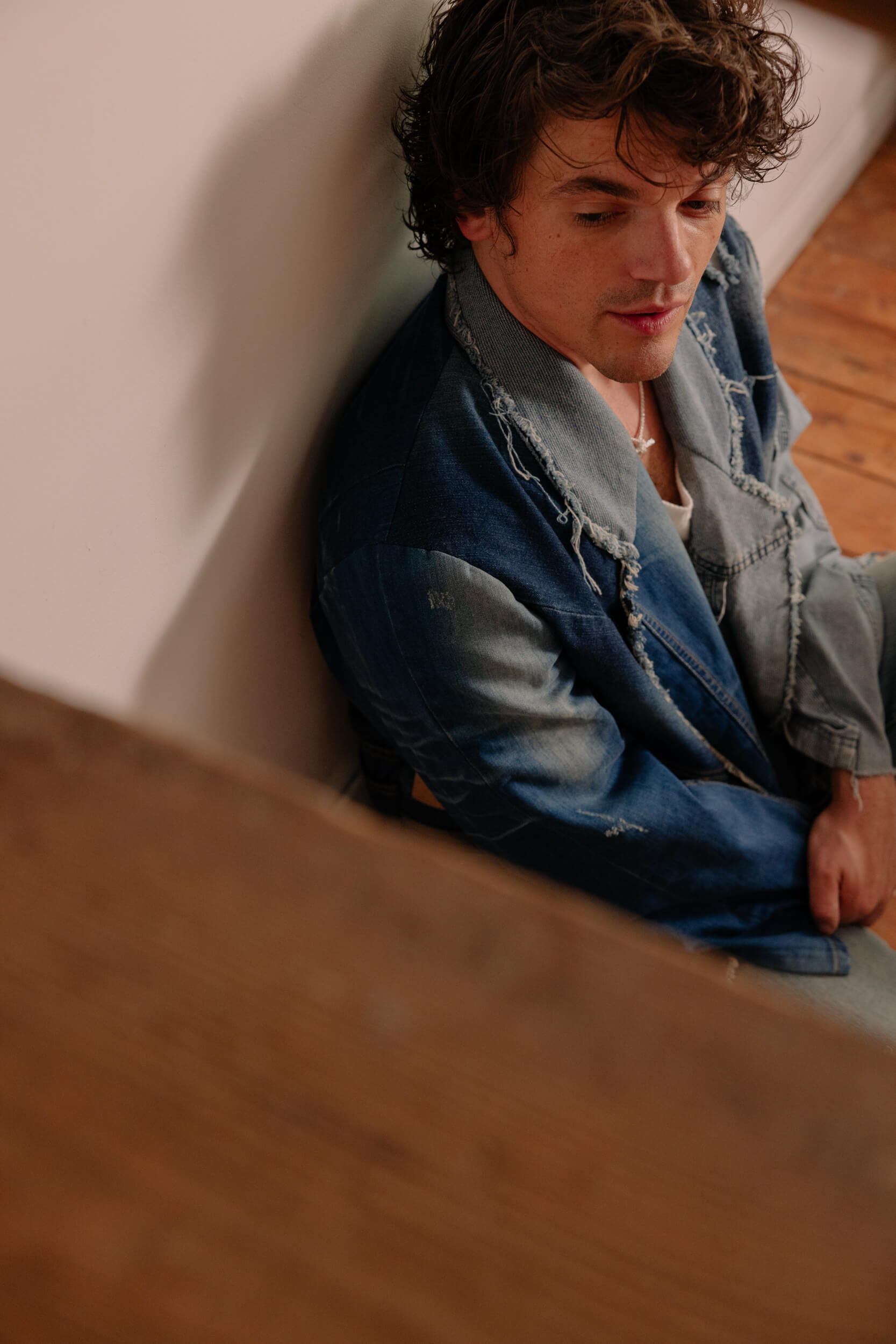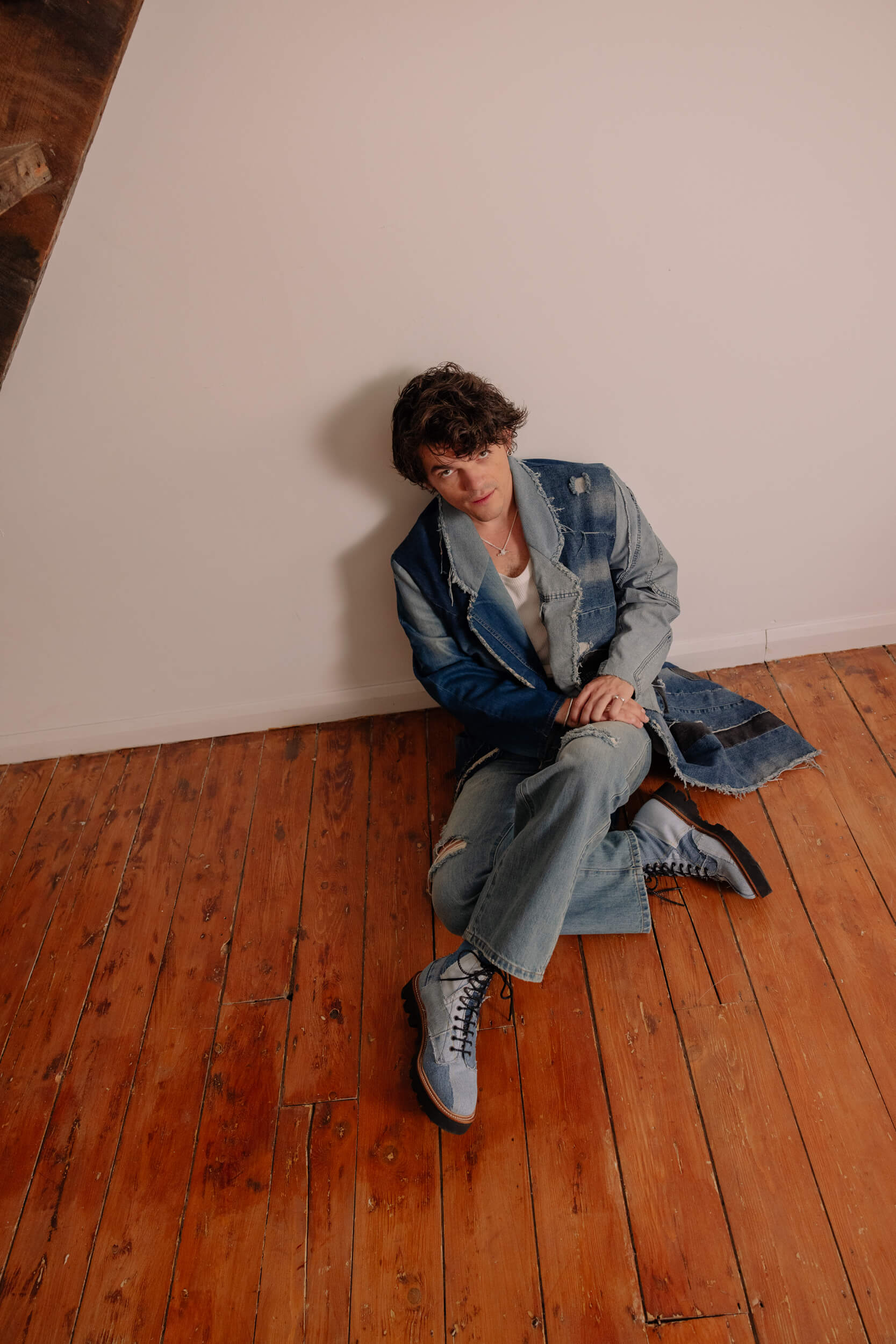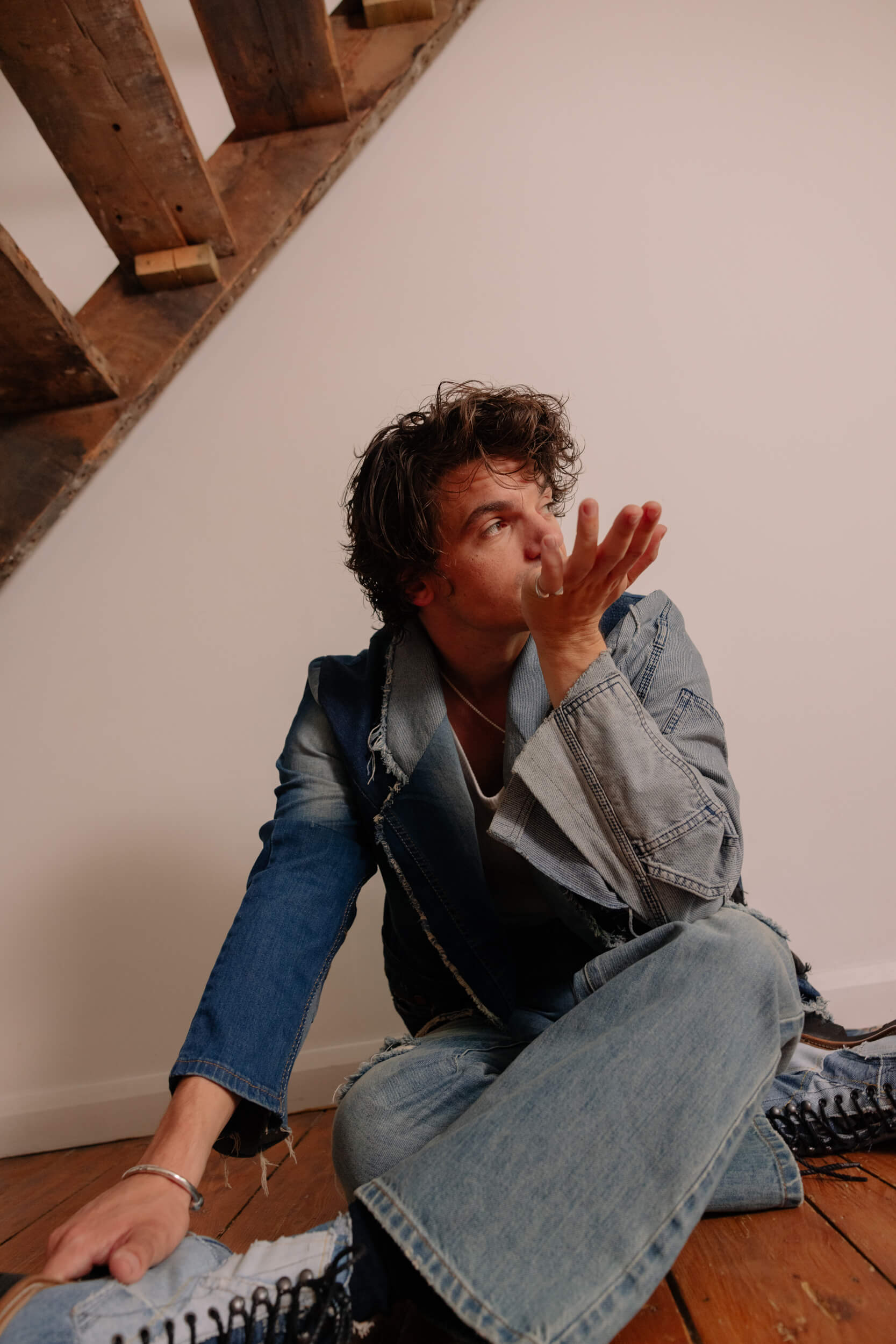 What's the thing that makes you laugh the most?
I find shows that are open and honest really funny. Recently I've been watching a Channel 4 show called "Big Boys": it's a really open and honest memoir of this guy who's a writer and comedian, Jack Rooke. He's turned his university into a show and what's so funny is the honesty of it all; it's portrayed really funnily and it suddenly can take twists and turns, be emotional and other times be really funny. It's done so well because I feel like everyone can relate to it and its portrayal of growing up and realism.  So, I think that naturalistic comedy is what makes me laugh a lot.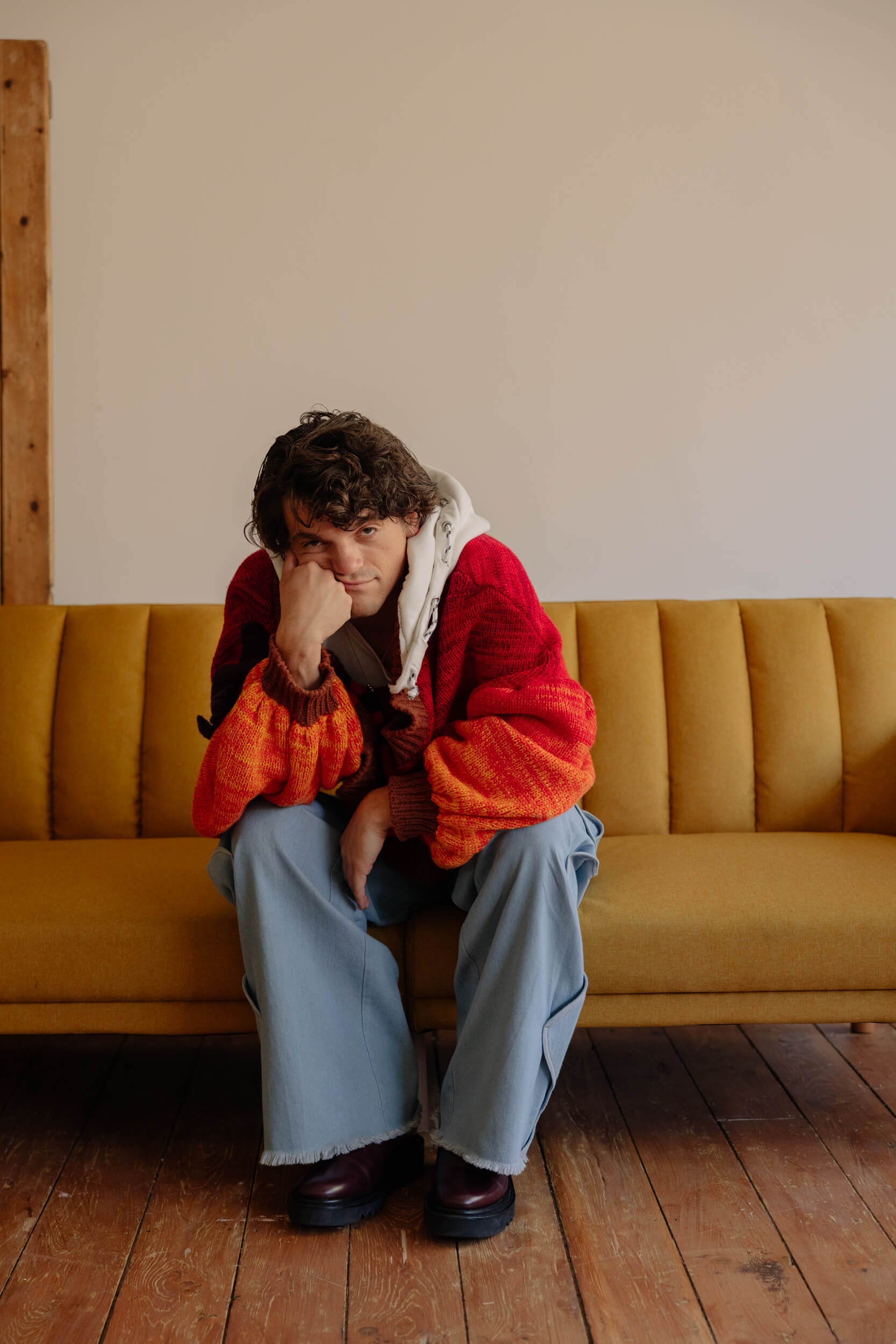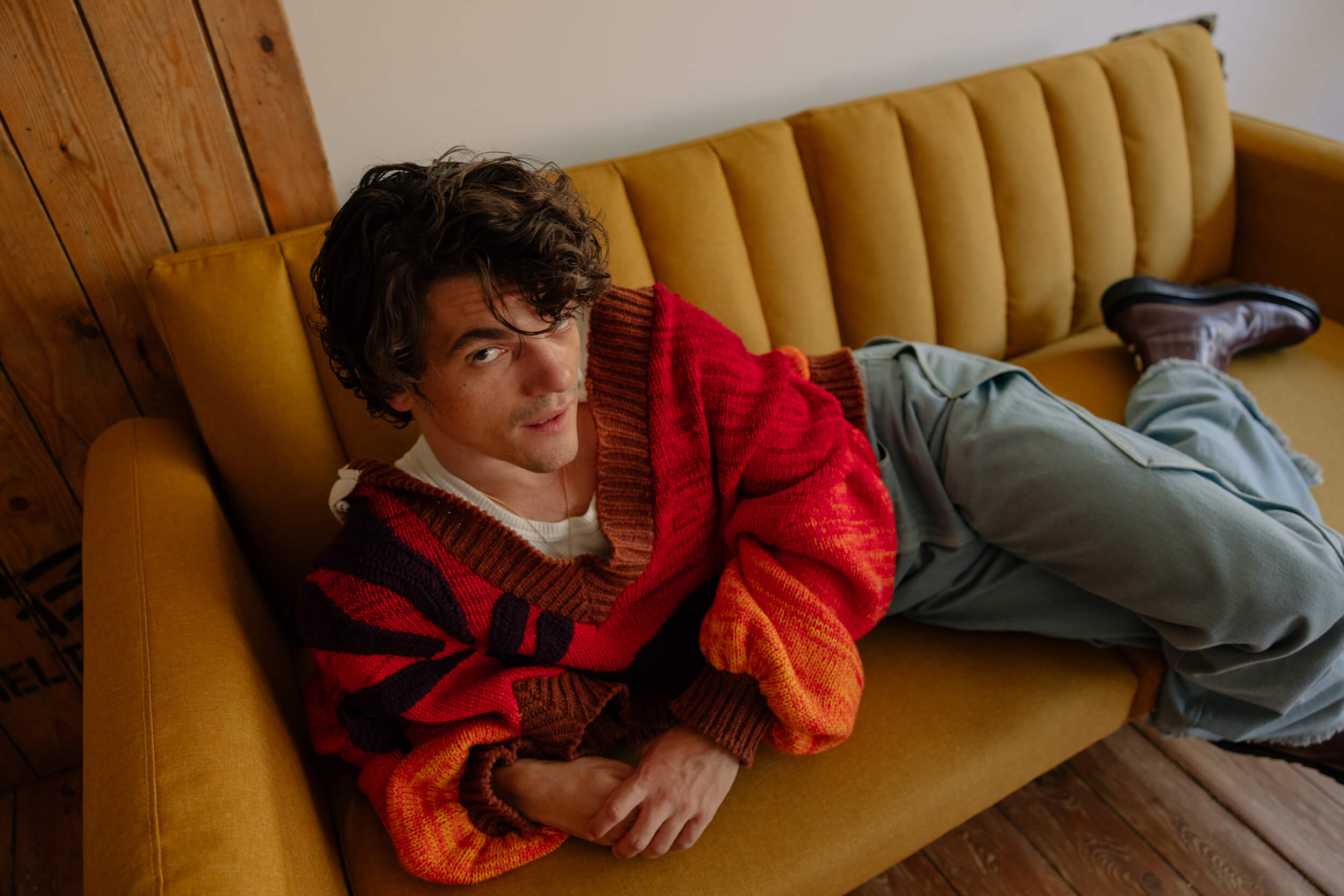 Your most remarkable act of rebellion?
I like to pretend that I'm a rebellious person but I'm often somebody who gets a bit nervous if rules are getting broken.
However, I was once supposed to advertise a pair of boots for a brand, and I got fired because my Instagram posts were deemed inappropriate for the boots and their publicity alignment. I refused to change that because I have a very specific way in which I like to act particularly on social media. I was proud of myself for holding firm and not posting something like a picture of me and the boots and captioning it "I love my boots!". That was an act of rebellion. I did have to take down my Instagram posts about it, but they didn't approve of me being naked in the bed with just the boots on, even though it got a lot of attention in the brief time it was online. That made me realize what I want to do and what I don't want to do in the publicity world, that experience helped me sort it out, I only want to do things that I care about because I want to be an actor, I don't want to be an influencer.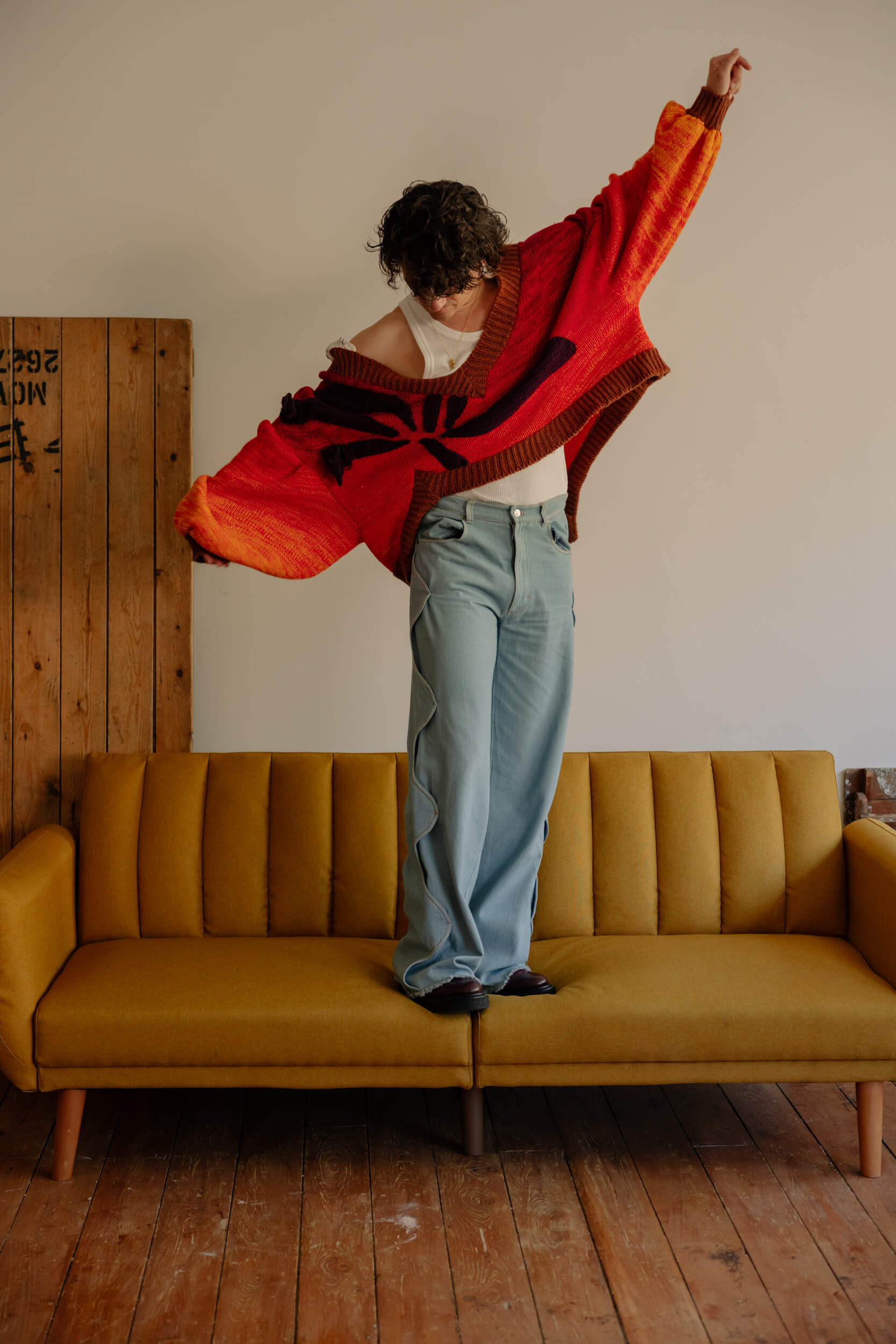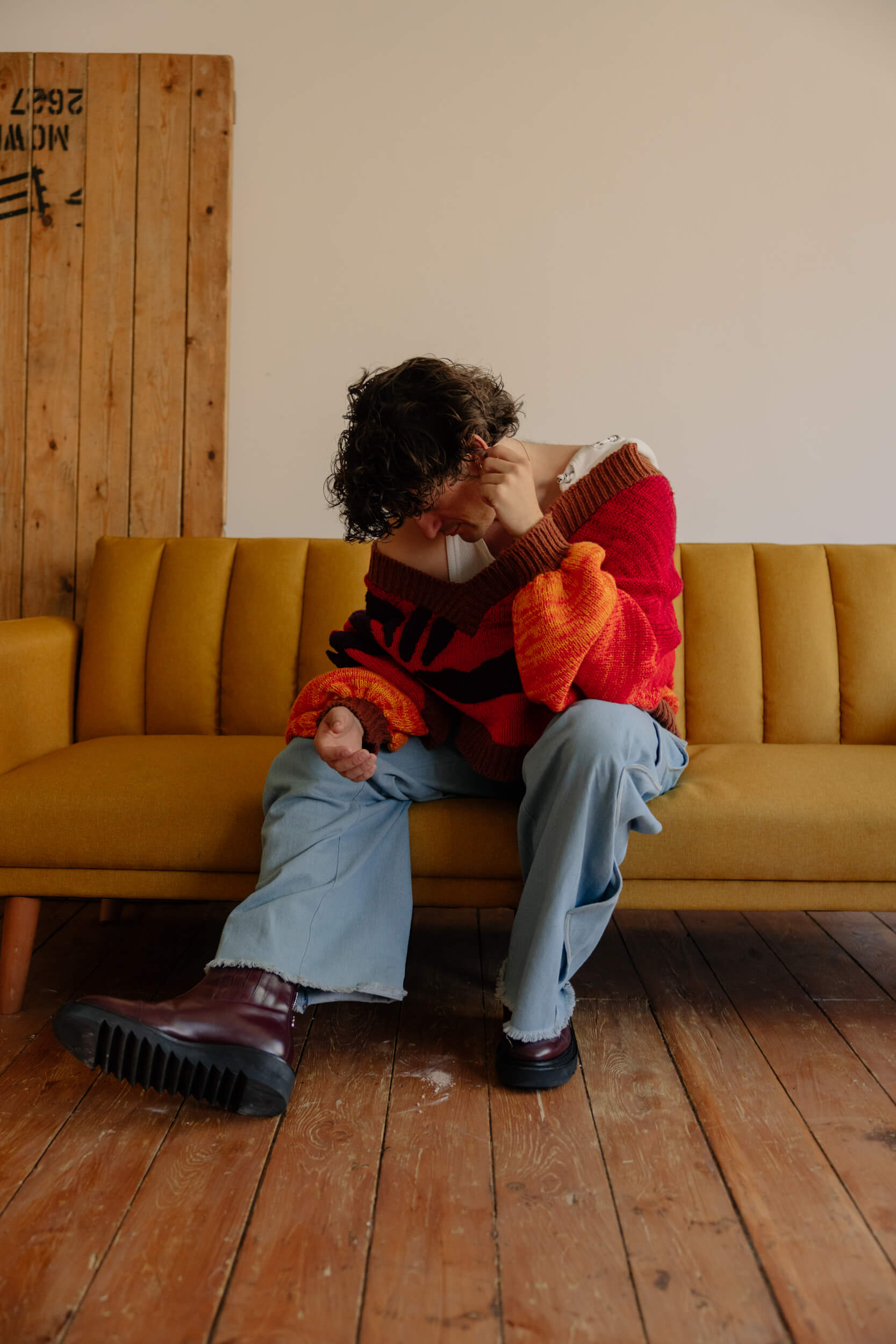 "I'm often somebody who gets a bit nervous if rules are getting broken."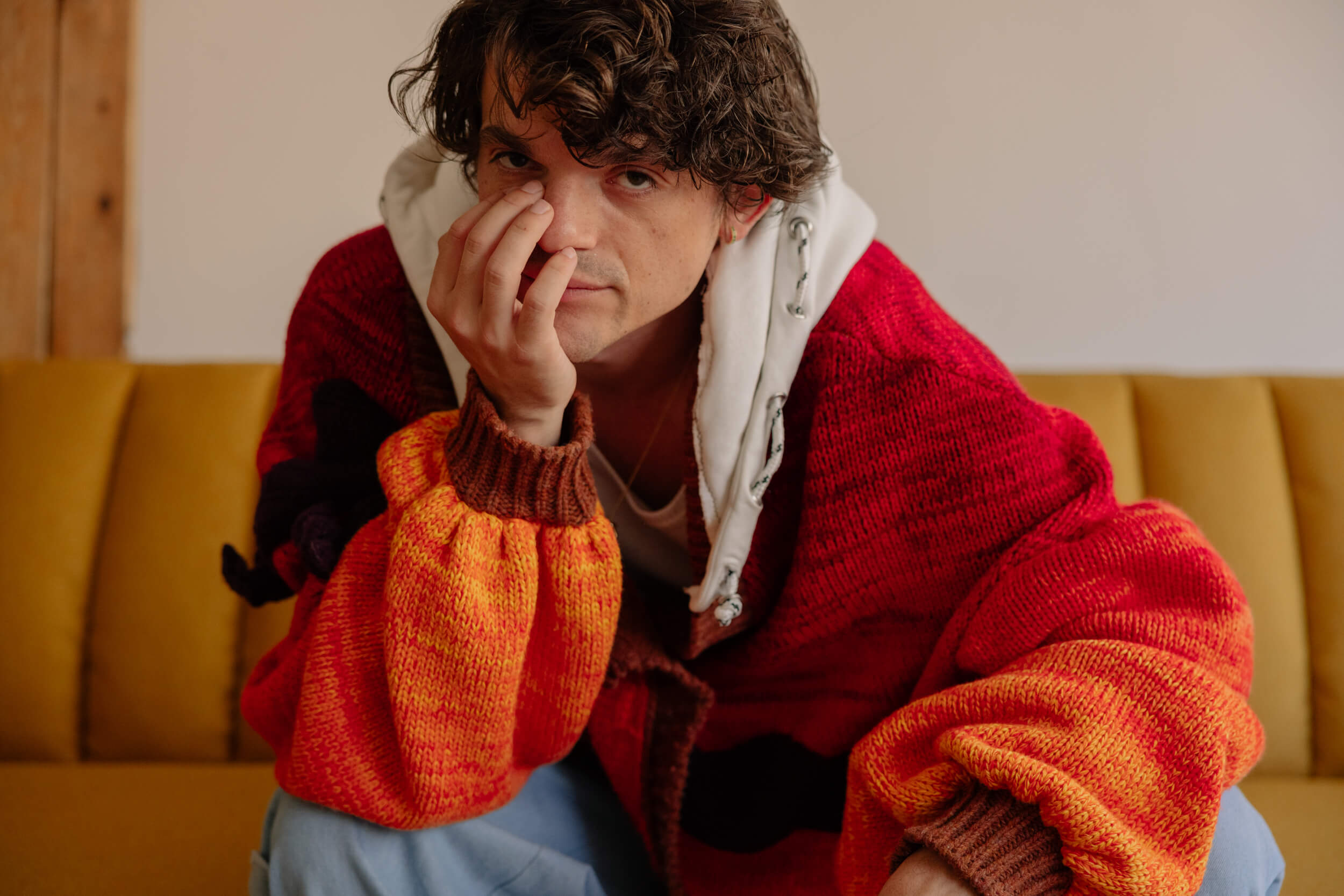 A real-life character you dream to play?
I always get jealous when people do music biopics! I'd love to play a rockstar, I don't know which one, but I think it would be fun. I auditioned to play Mick Jagger once, a long time ago; I'd love to play Robert Smith of The Cure, but I don't think I've got the right looks; anyway, I love The Cure and I love him, I think he's so interesting and funny, and it would be fun because of his whole look throughout the '80s, it would be fun to dress up. Also, I always get told that I should play the lead singer of the Australian band INXS, Michael Hutchence.
I think it would be so much fun to do a piece about that world in the 70s/80s. So now I'm just waiting for the right rockstar to try and get!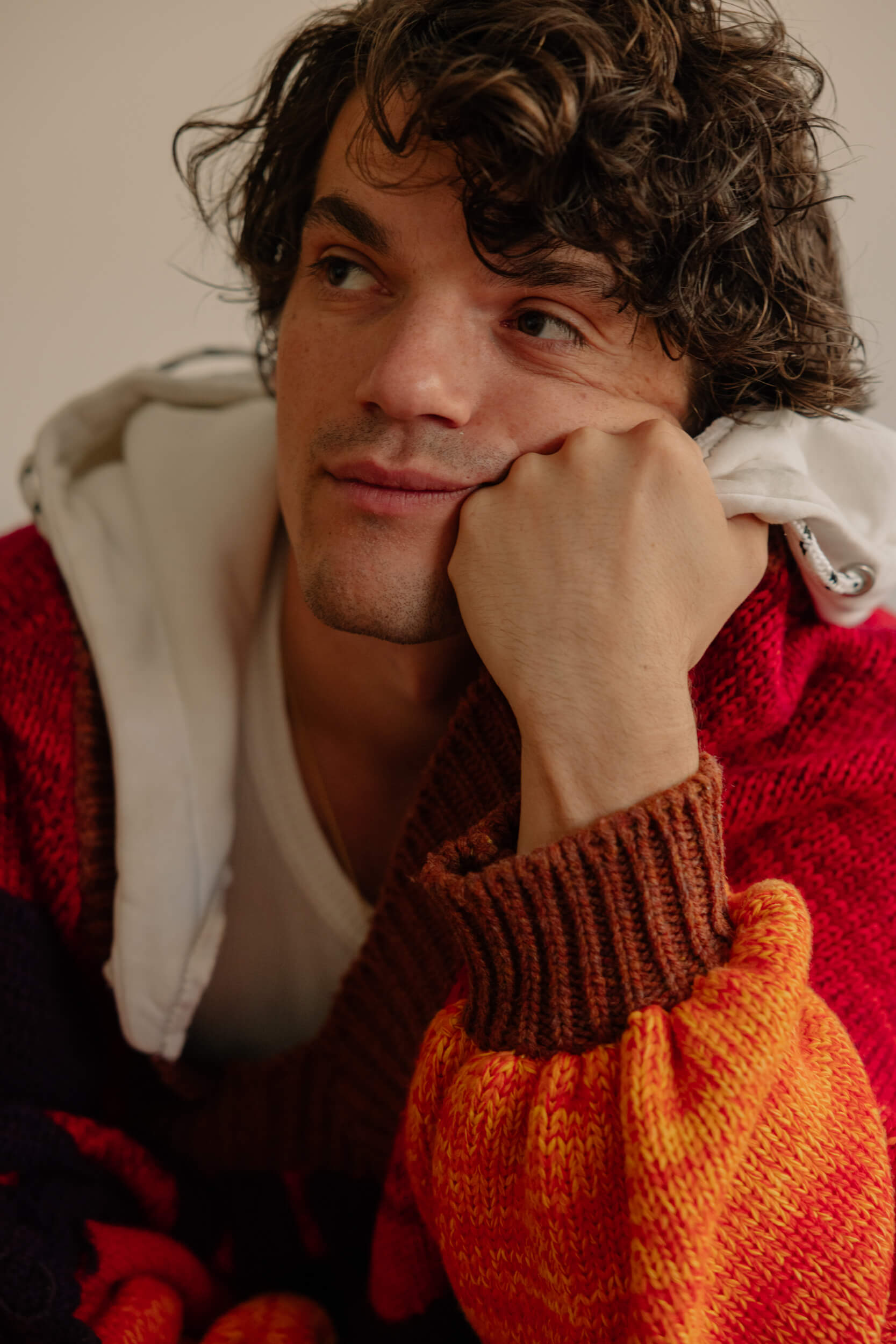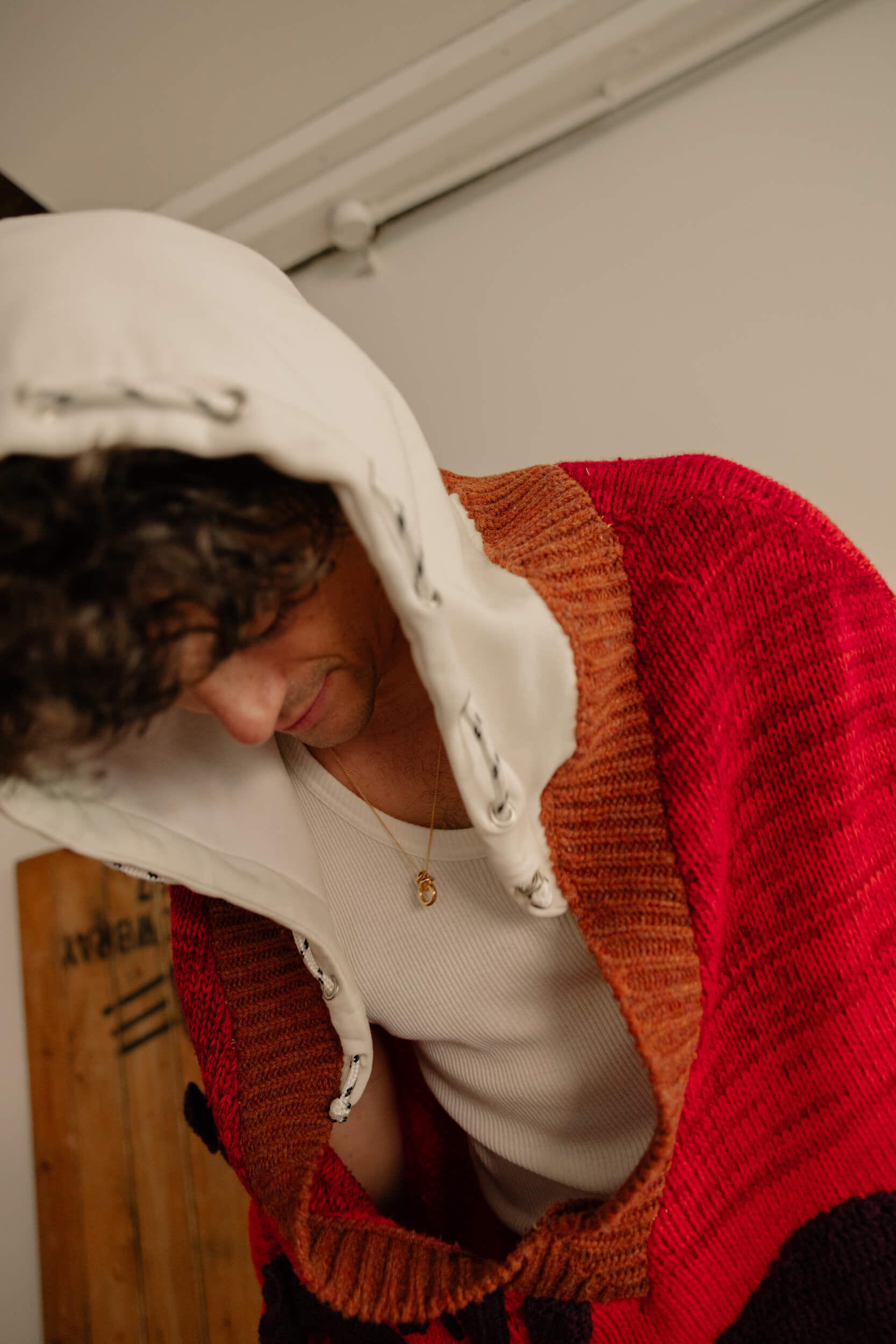 Do you ever write things of your own?
Sometimes! Never insanely seriously, but at some point, I would like to delve into something like that. Now, though, it's on my own terms, sort of baby steps. I find it quite nerve-wracking, especially showing people stuff that I've written, but it's also fun and nice. The few times that I've written things and showed them to people, they've liked parts of it and it makes me very happy. So, I definitely want to pursue that as well.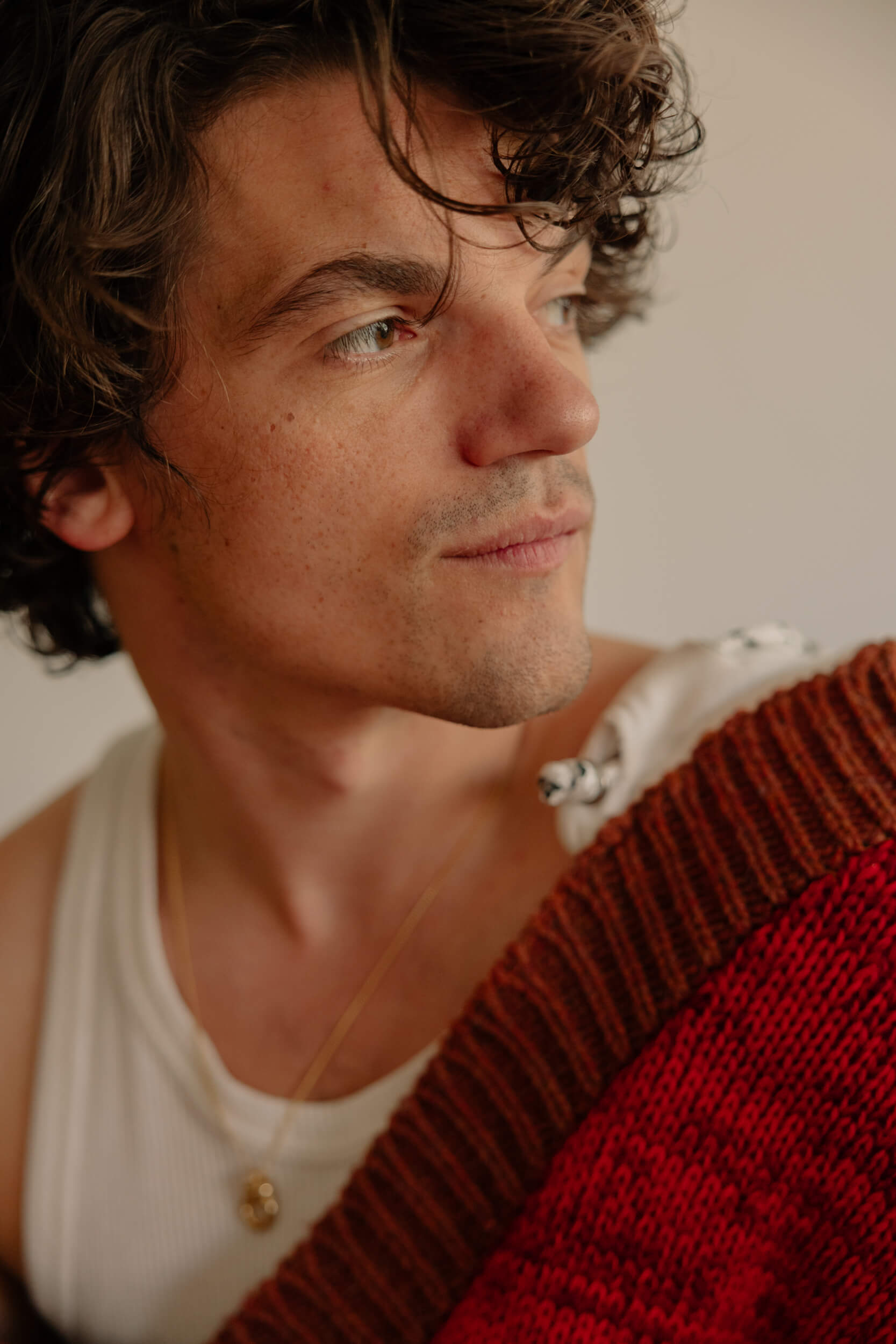 What's your happy place?
My happy place is my bath in my house.
We got really lucky with the bathroom in our house: it had just been re-done when we started renting, and it's got a big, standalone bath, we don't deserve that, but we do have it and it's very deep and big. I live in a house of five people, and we're all like, "We've got to stop taking these baths" [laughs]. When you're an actor, and you're unemployed and you're not doing much in a day, it's hard to resist having two baths a day. But, you know, from a life of being a student and having the tiniest shit of shower in the world, to then get lucky with this bathroom and specifically the bath, is a big thing. I love a bath, as soon as I get to a hotel room, the first thing I do is check if there's a bath, and if there's a shower, I'm like, "Fuck!". So, that's my happy place.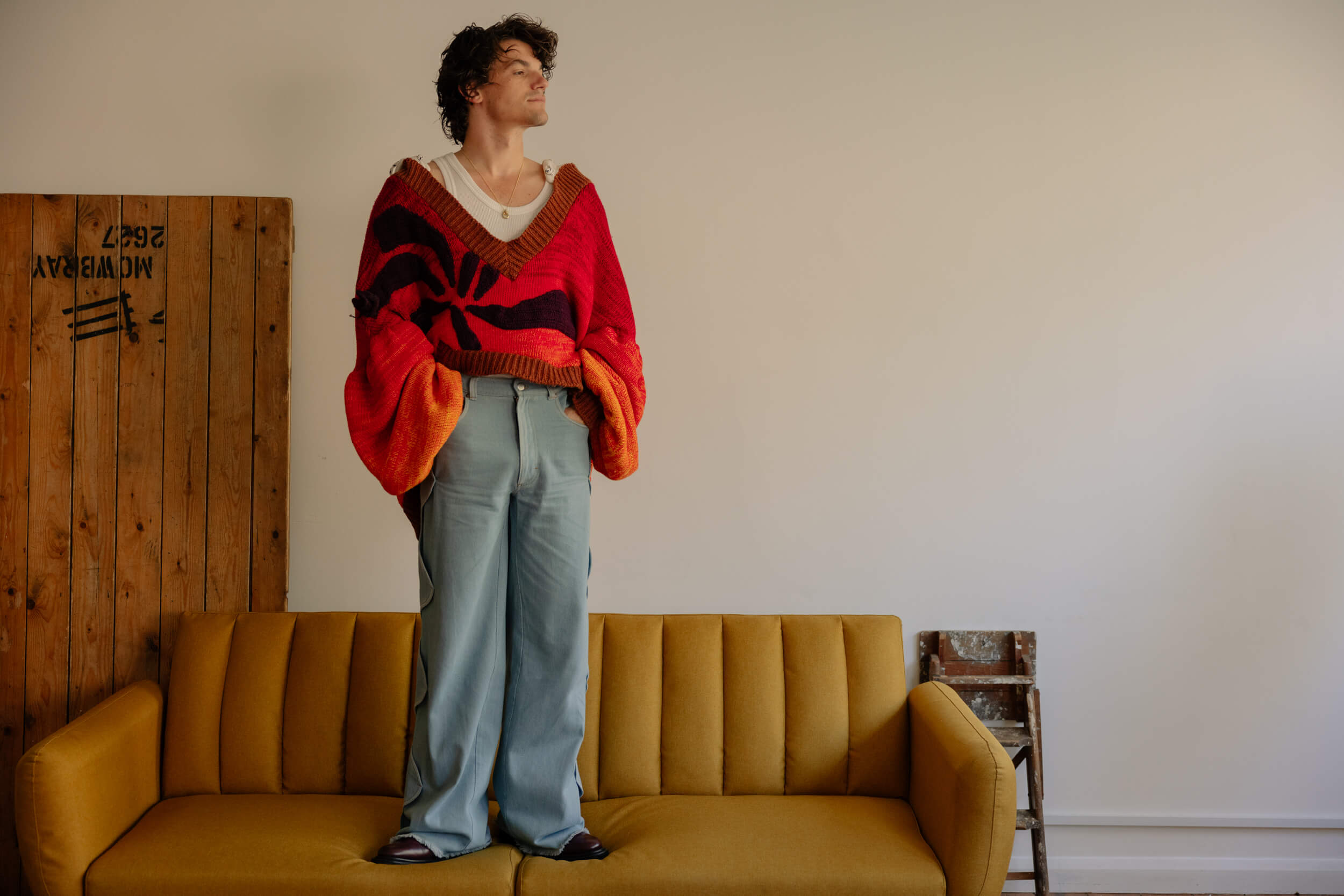 Photos by Johnny Carrano. 
Grooming by Christopher Gatt.
Styling by Annabel Lucey.
Styling assistant: Rebecca Evanswhite.
Location Stamford Works.
LOOK 1
Suit: MITHRIDATE
T-Shirt: Basic Rights 
Shoes: Grenson 
Necklace: Ruddock
LOOK 2
Suit: Kaushik Velendra
Necklace: Serge DeNimes
Shoes: Grenson
Bracelet: Tilly Sveaas
LOOK 3
Jacket: Jen Lee
Jeans: MITHRIDATE
Vest: Stylist's own 
Earings: Ruddock 
Boots: Kelly Harrington X Grenson 
Necklace: Ruddock 
Rings: Tilly Sveaas
Bracket: Ruddock
LOOK 4
Jumper: Igor Dieryck
Jeans: Igor Dieryck
Shoes: Toga
Vest: Stylist's Own