"Bat Out of Hell" is one of the most acclaimed rock musicals of recent years, written by Jim Steinman and based on the album of the same name. We had the pleasure to chat with Christina Bennington who plays the leading role of Raven an "angsty, vulnerable, dark and often contradictory teenager," as described by Bennington.
Christina's performance has gained much recognition and now we are ready to discover her as a solo artist: she will have her debut concert on January 7th at the Crazy Coqs venue in London. We are certainly in for a treat since Christina will sing a selection of the best of musical theatre through age.
Now, let's leave it to Christina to tell you how she developed her character Raven, some behind the scenes curiosities about "Bat Out of Hell" and what's coming up next.
When did you decide that you wanted to pursue acting?
_____
It seems from my family videos that I've been an attention seeker my whole life! I've always loved telling stories. I trained as a classical singer in my teens first, before exploring acting and eventually dance to arrive where I am today.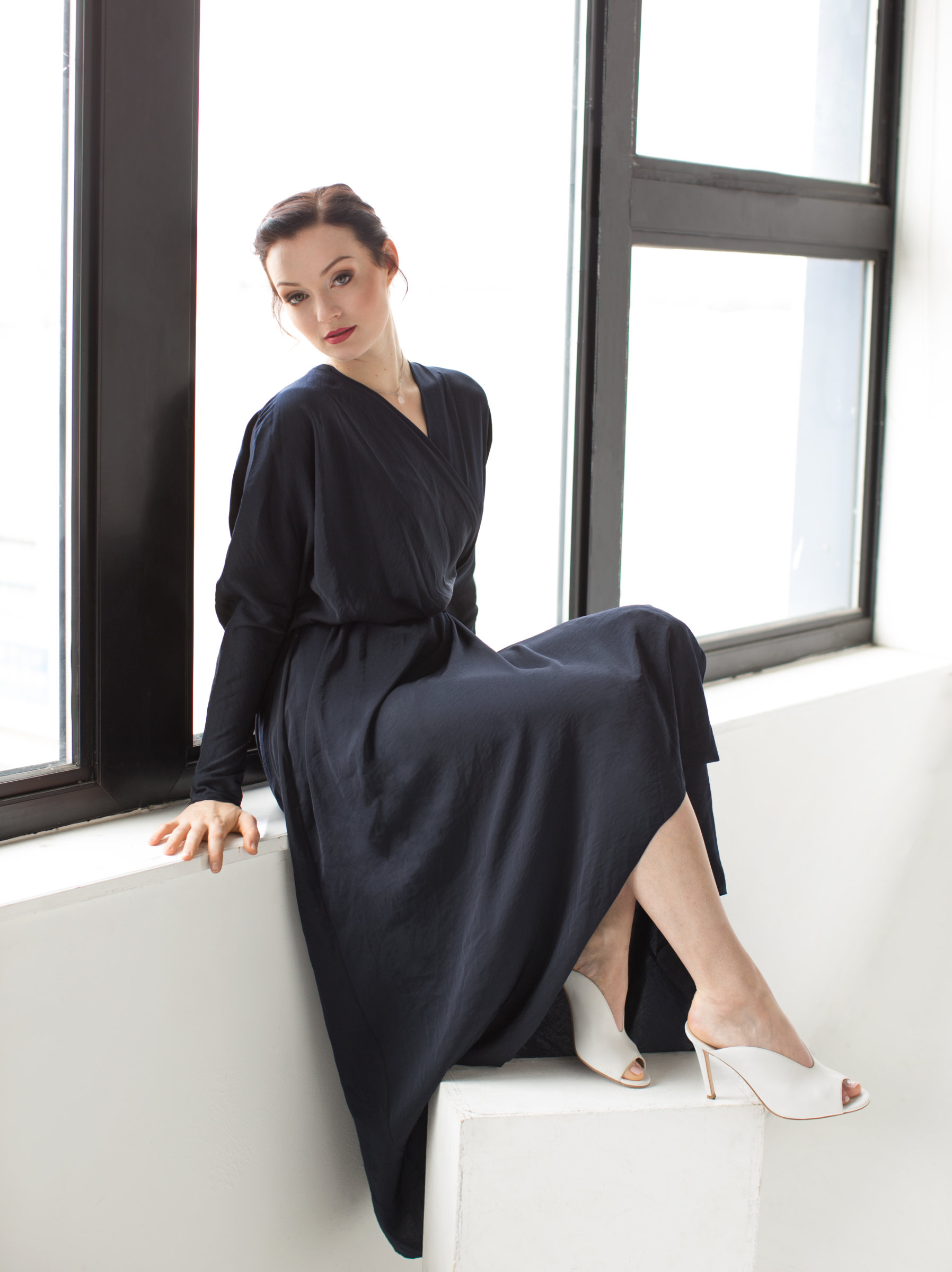 "I've always loved telling stories."
You are Raven in "Bat Out of Hell," the musical. How was working on this character, both acting and vocally-wise?
_____
It's been a career-changing opportunity to create a leading role in the biggest show in London. I've worked very hard to develop her character into the angsty, vulnerable, dark and often contradictory teenager we see in the show. Vocally, it's been great fun to find these famous songs in my own way. I was given freedom to find the right keys for me, which was very exciting as I took most of the songs up from where the creative team thought they would sit in Raven's voice.
"Bat Out of Hell" has received acclaiming reviews. What's your favorite thing about being in this project? What is the mood behind the curtains?
_____
This is show is truly different every night. It's a joy to be in a show that feels like an ever-evolving beast. The mood backstage is always of a team pulling together. No matter what is thrown at this company, everyone bands together to deliver the best experience we can every night for an audience.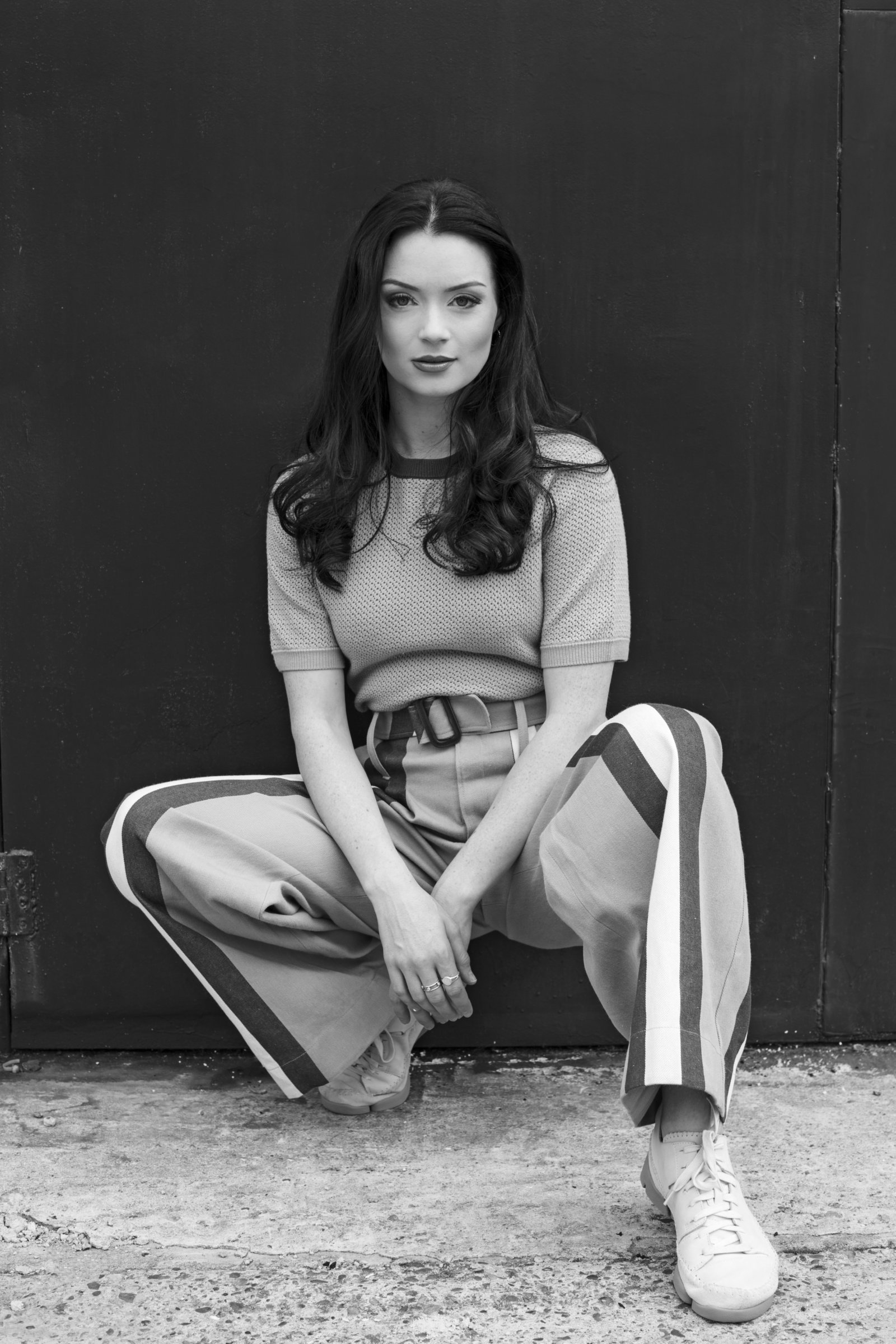 The Season ends at the beginning of January: how has it been this journey through rock'n'roll? And what was the best moment about it?
_____
This journey has been life-changing. I've grown as a performer massively. I'm so grateful to this project for allowing me to find my feet as a leading lady and to develop my process to create a character. One of the highlights for me was Meat Loaf himself watching from the Royal Box and loving it!
What's your favorite song in "Bat Out of Hell"? And your favorite song at all?
_____
My favorite song to perform right now is "It's All Coming Back to Me Now." It's such a famously huge song and to hear the audience react to the first couple of bars of the introduction is thrilling.
"I'm so grateful to this project for allowing me to find my feet as a leading lady and to develop my process to create a character."
What has been the most challenging part until now?
____
It's constantly challenging to stay fit and healthy enough to perform 8 shows a week. It takes a lot of work outside of the 4 hours a day I'm at the theatre to ensure I can deliver Raven's story to the best of my ability.
What's the moment you felt freer on stage in your entire career?
_____
Back when we opened the show in Manchester, Andrew (Polec, who created the role of Strat) and I would improvise the staging of "For Crying Out Loud" every night. It was very flexible and we would always surprise each other. That was incredibly freeing for me physically as an actor.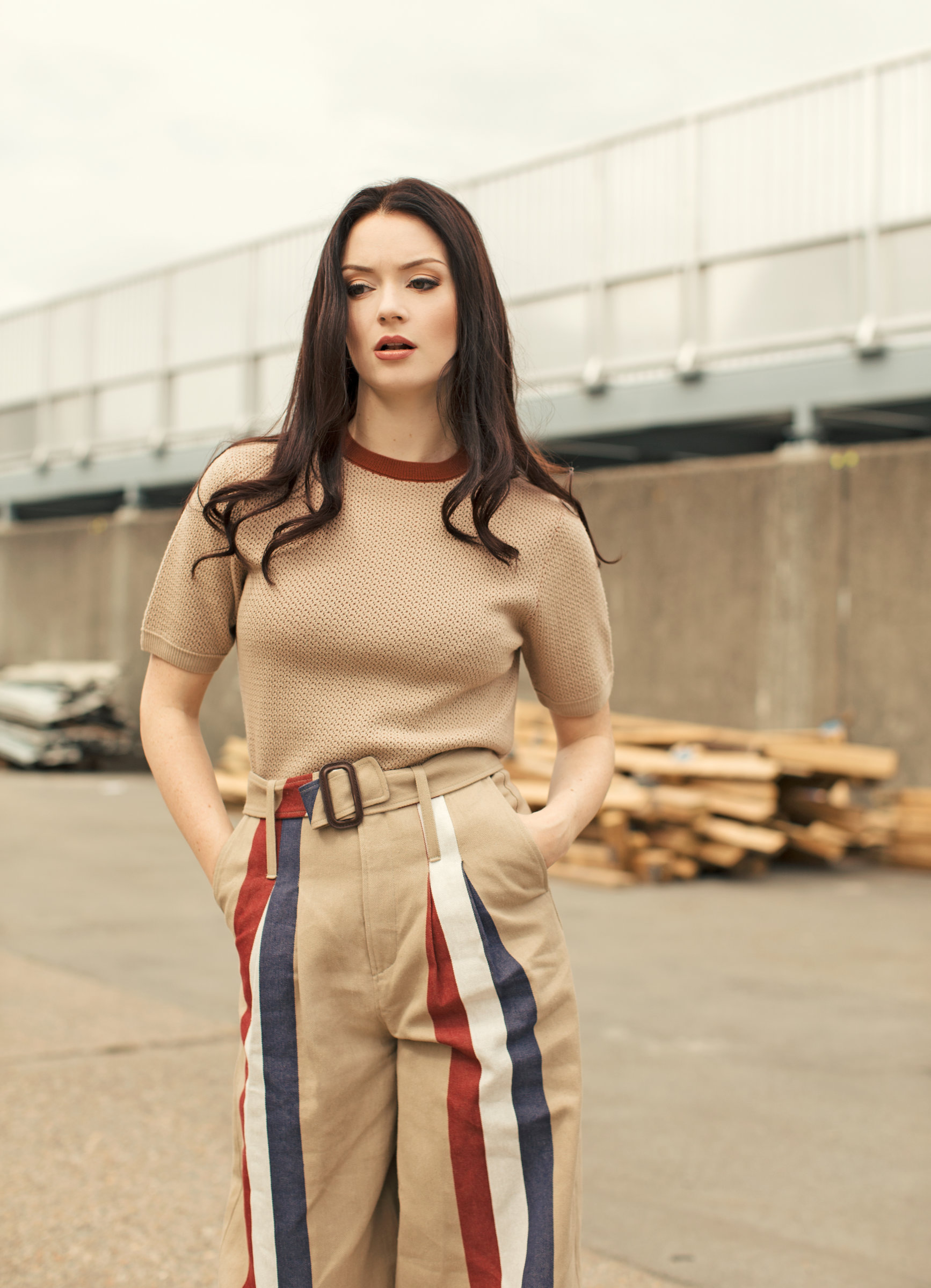 If you could do any musical in the world, what part would you do?
_____
I'm always looking for the next opportunity to do something new. In that vein, I can't tell you my dream show because it doesn't exist yet! Creating a role is my favorite thing. Childhood dream roles include Mary Poppins and if Buffy the Vampire Slayer ever becomes a musical I hope to get a call!
What's the last series you binge-watched?
_____
"Killing Eve" on BBC iPlayer – I absolutely loved it. Jodie Comer and Sandra Oh both play incredibly complex women. It's a perfect marriage of amazing writing and wonderful acting.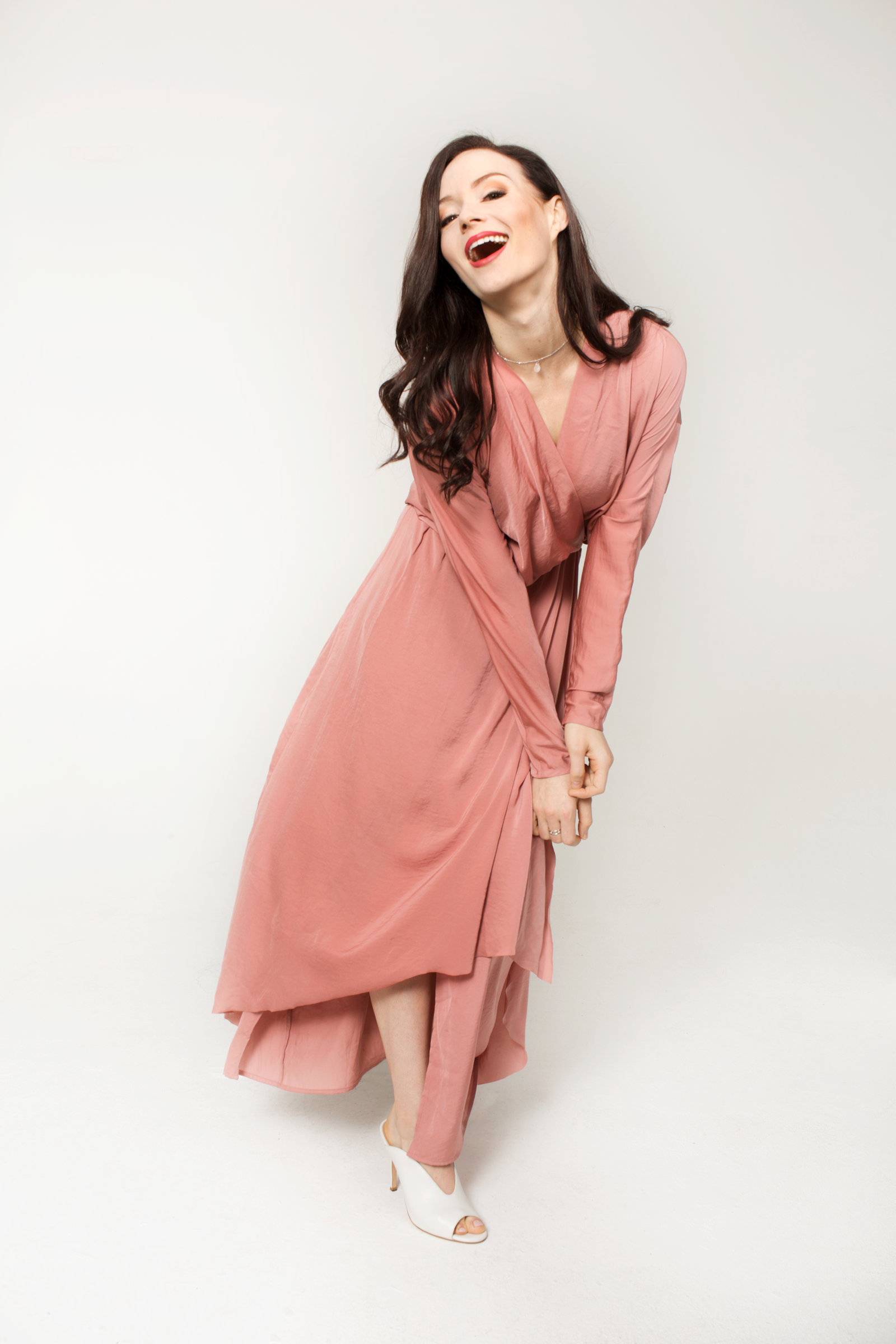 What's a movie adaptation for a musical that you'd like to see in the future?
_____
"Bat Out of Hell" of course! I'd love to play Raven in the film version.
Do you have a pre-show rite that helps you focus?
_____
I have to zone in and listen to great music for half an hour before the show while I finish getting ready. I have a playlist that varies massively – it includes indie rock, choral music, pop, yacht rock, folk and really a bit of everything.
An artist you'd like to duet with?
_____
Avril Lavigne! I've loved her since I was 11 and her vocal style has massively influenced me. When it comes to musical theatre I'd love to sing with my idol Laura Michelle Kelly.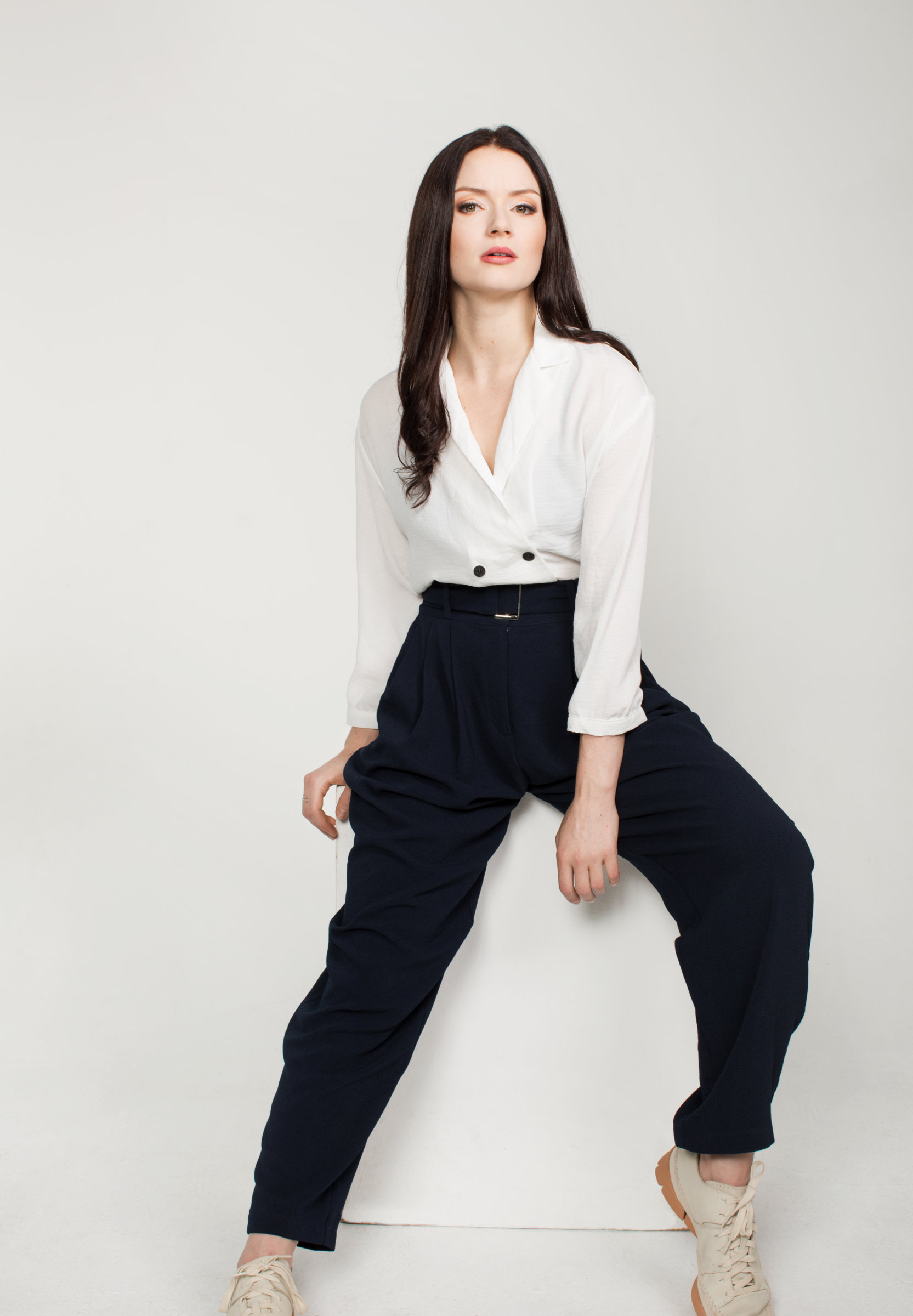 Would you like to write or direct your own musical in the future?
_____
I'm not sure I have the mind of a writer but it would be fascinating to get to a place in my career where I have a strong enough point of view to direct. I love trying to get the best out of people and I love watching great directors do that in a rehearsal room.
What's next for Christina?
_____
Two days after we close "Bat Out of Hell" I'll be performing my first two solo gigs at Crazy Coqs on January 7th. I'm thrilled and terrified to be performing so many of my favorite songs in such an intimate venue. I hope to continue learning and experiencing new things. I would love to do more regional theatre, as well as exploring screen work and of course working on the West End again. Who knows what the future holds?
Credits
Photos by Joseph Sinclair