Listen up.
Can't you hear a certain background melody that's getting closer and closer and increasingly intense? "Come on, come on, come on", of course, you can hear it, the lyrics say, "I'll use the eyes of the heart to catch your secrets…". No, this is not hysteria or any kind of hallucination, it's all true: the much-awaited fourth season of "Boris" is finally out on October 26th on Disney Plus!
So, open everything up, as fine Duccio would say, but most importantly open your Disney Plus profiles to discover how the crew headed by Renè Ferretti will (?) succeed in this huge, (literally) biblical undertaking: telling the "Life of Jesus" with means, rules, and challenges that mirror those of a production shot in the Twenties of this century.
Among the many comebacks, there's Carolina Crescentini, who's come a long way since the last time she's worn Corinna's shoes: the experience is so much more, but the will to do and put herself in the game playing this role is the very same, with the awareness of belonging to a cast and a production that, in the Italian TV landscape, have become iconic.
If what we can expect from Corinna is her usual drama queen approach, what we should expect from Carolina, instead, is the recount of extraordinary acting experiences (but for real, non as one of Renè's recounts). With laughs, discipline, teamwork, and newly discovered physical endurance, Carolina shows us the value of an incredible career. But for real, not "Corinna-style"…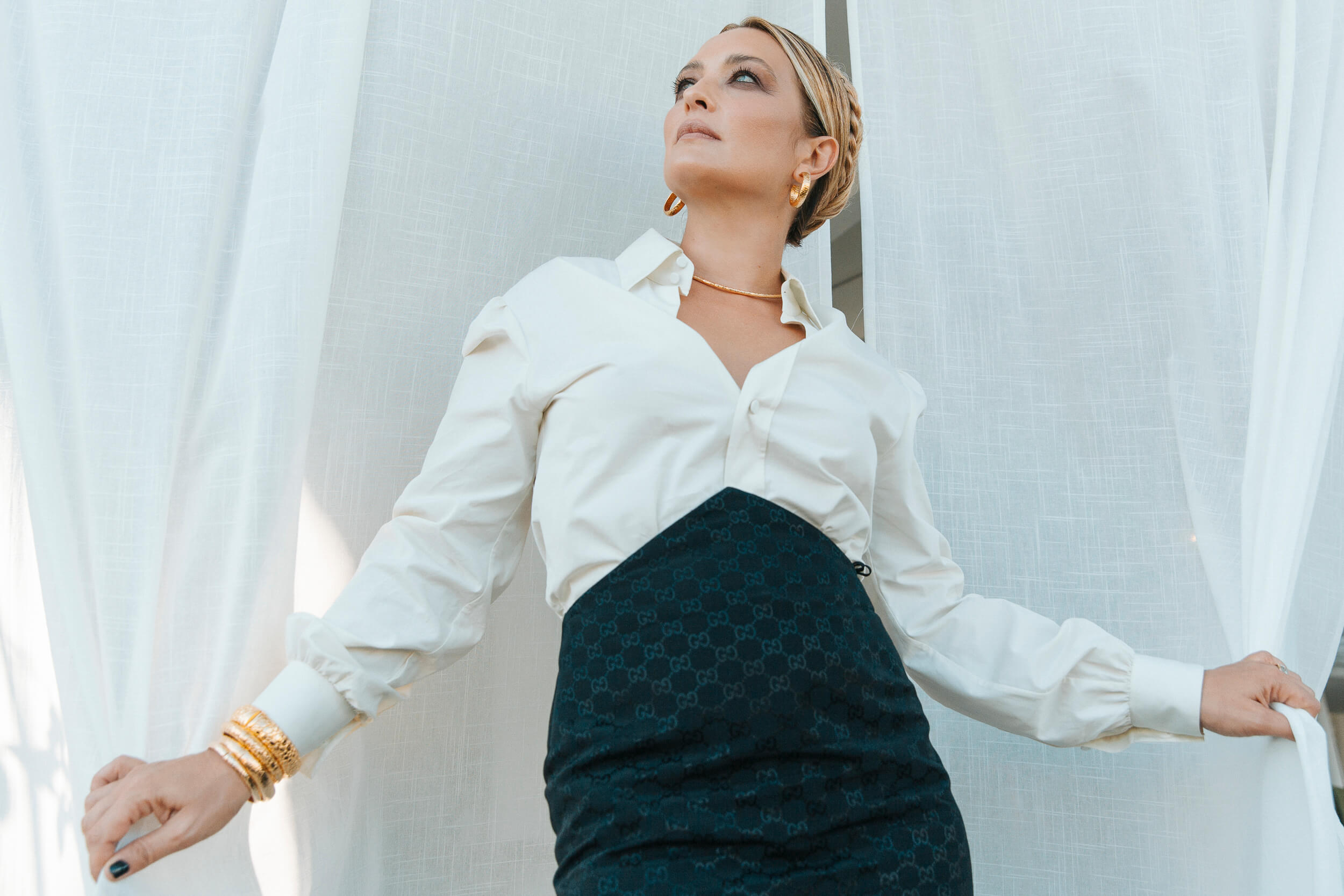 What's your first cinema memory?
My dad owned a Super8 projector and a huge canvas when I was a child. My first cinema was, in fact, in my parents' house living room. All Disney classics. It was beautiful.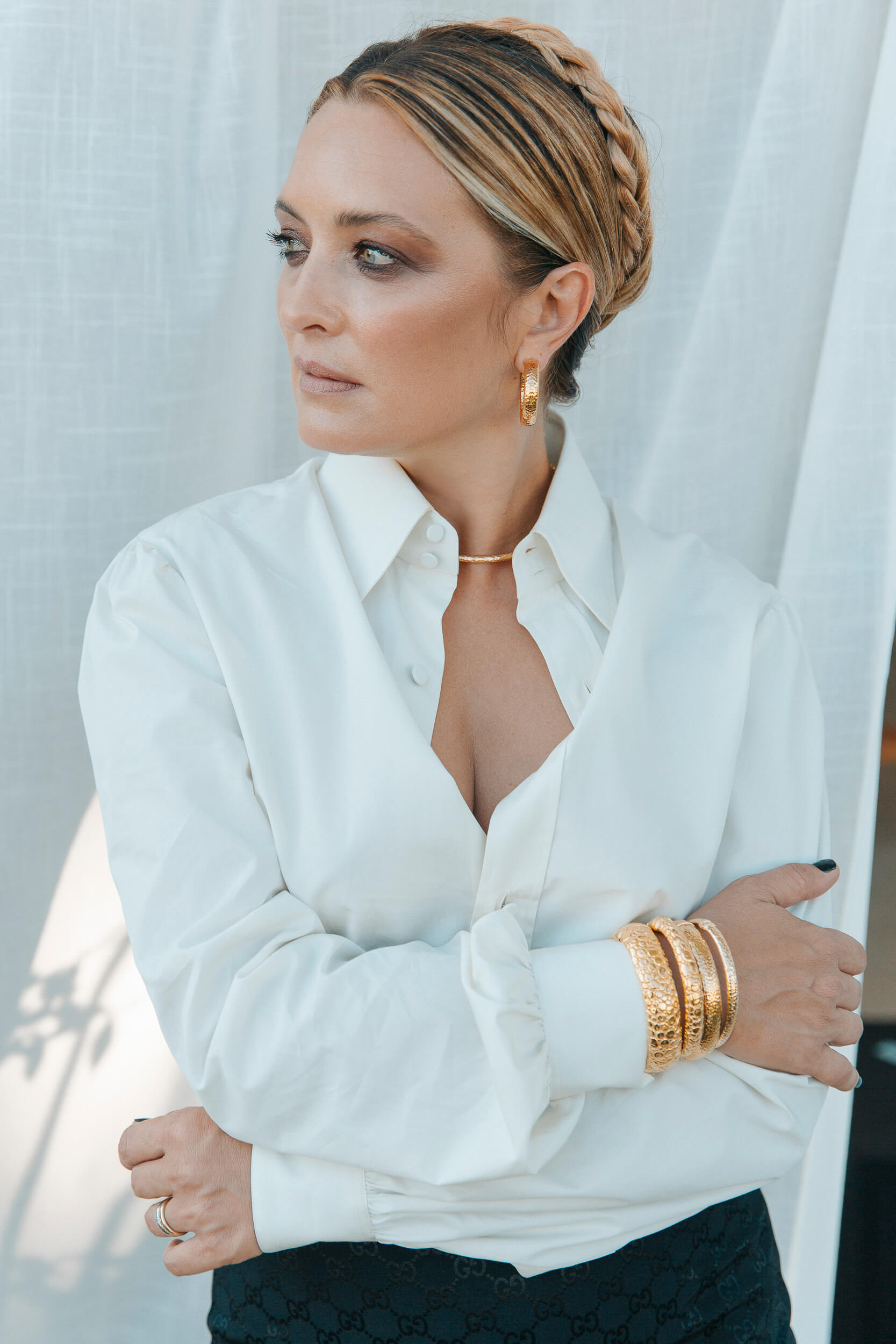 What is it that usually makes you say "yes" to a project? Is there anything, in particular, you look for in a script?
The story we're telling needs to appeal to me and the character needs to make me feel emotions, of any kind, even just a loud laugh.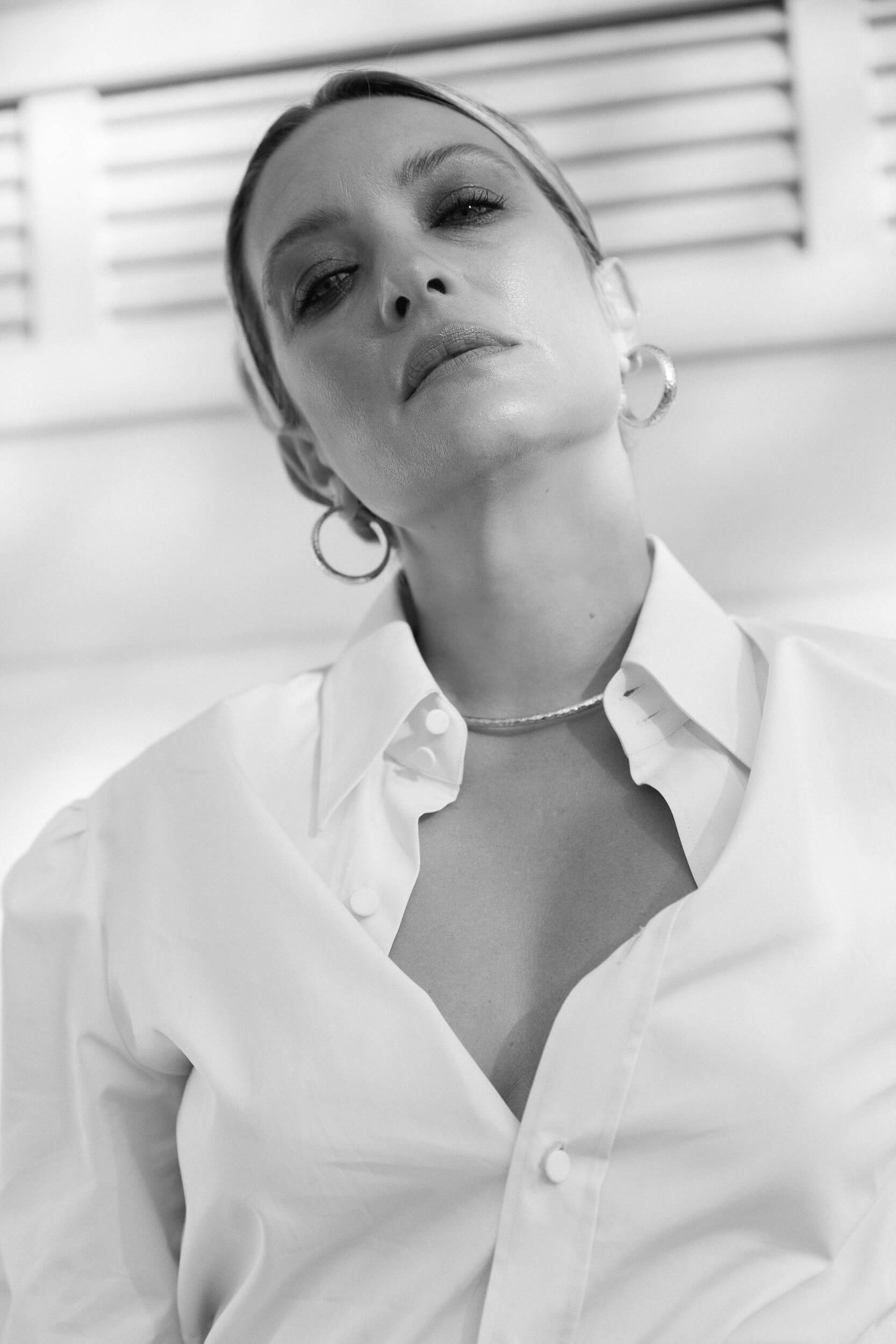 Eleven years after "Boris – The Movie", you're back as Corinna Negri in "Boris" season 4. How has Carolina changed in the course of these years and how has your approach to your character consequently changed?
So many things have happened since we filmed the "Boris" pilot. Back then, I was a student at Centro Sperimentale with only a little experience but an endless will to do things. Now, I have more experience, but that very same will.
A great comeback which, I guess, has also been nostalgic, other than very emotional. What was your first reaction when you read the script and what was your first thought when you went back on set?
When I read the script, other than laughter, I felt a strong sense of belonging. When I went back on set, I found a team of amazing actor friends and we started playing again as if time had never passed.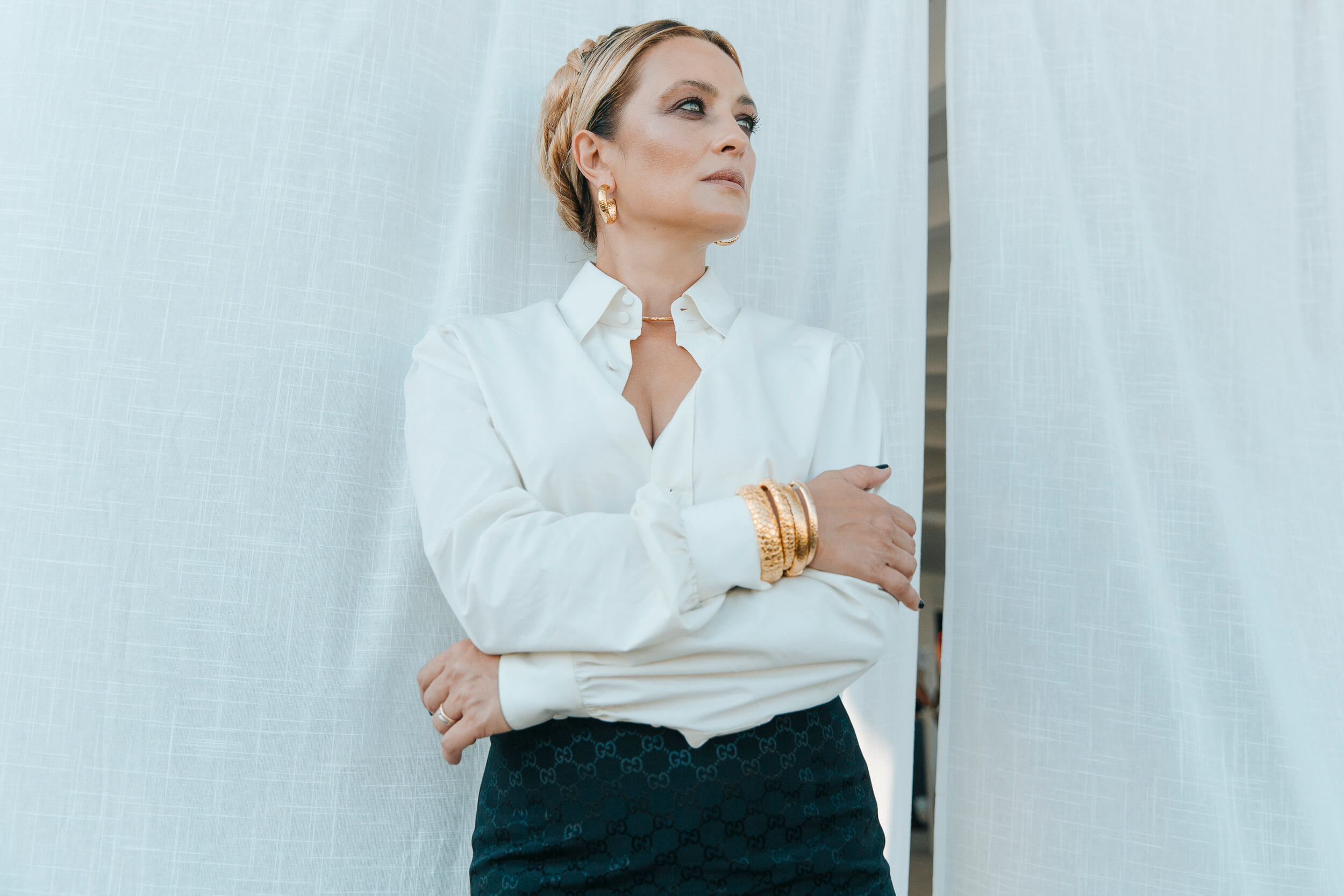 "Other than laughter, I felt a strong sense of belonging."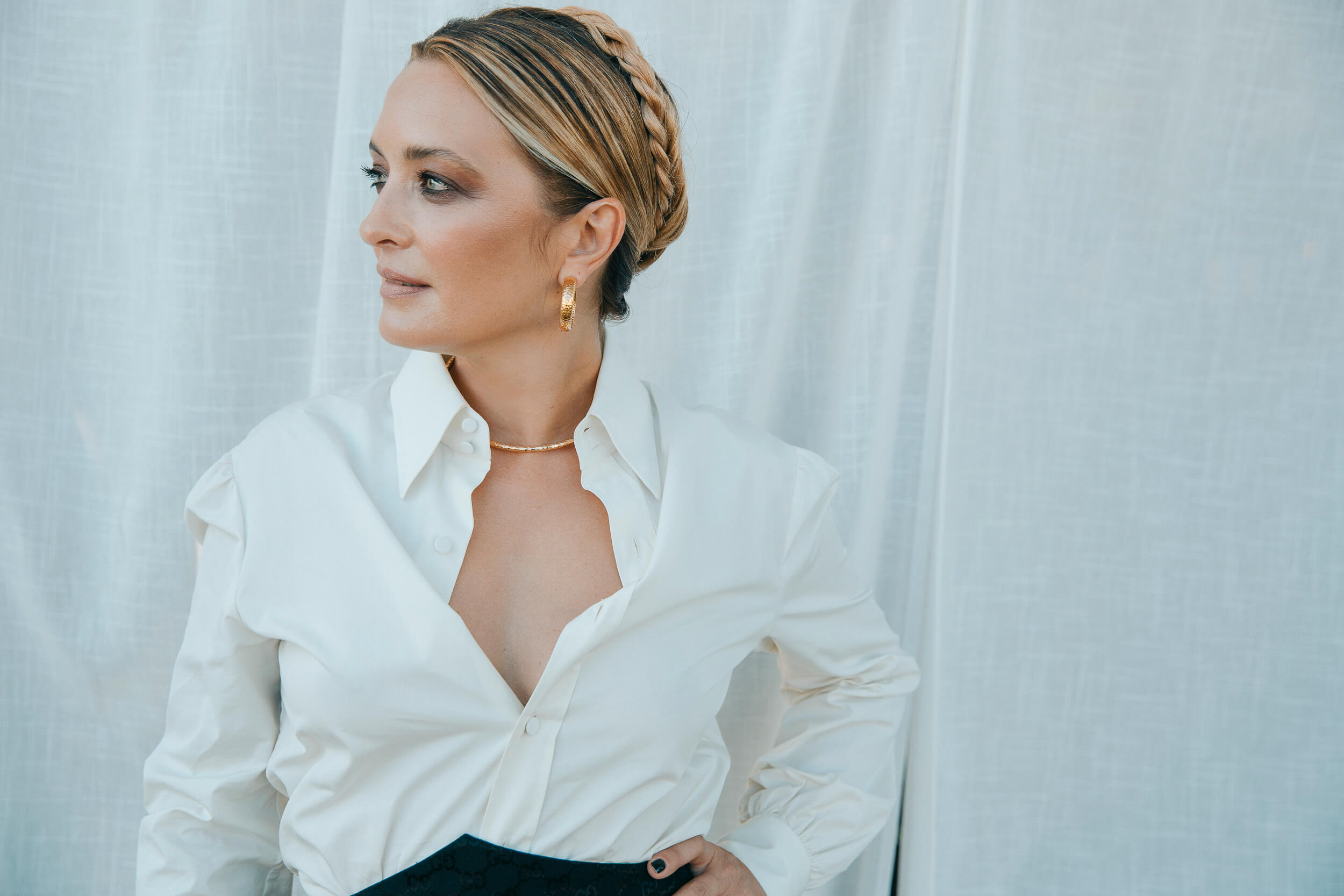 After the success of "Gli Occhi del Cuore" (and much more), the focus of this season will be the fiction "Vita di Gesù": what should we expect from this? Does Corinna still "have Mother Theresa inside" somehow?
"Vita di Gesù" is an ambitious project of Stanis'. Corinna hasn't perhaps gotten the career she wanted yet, but she evolved, even though she continues to have a very bad temper!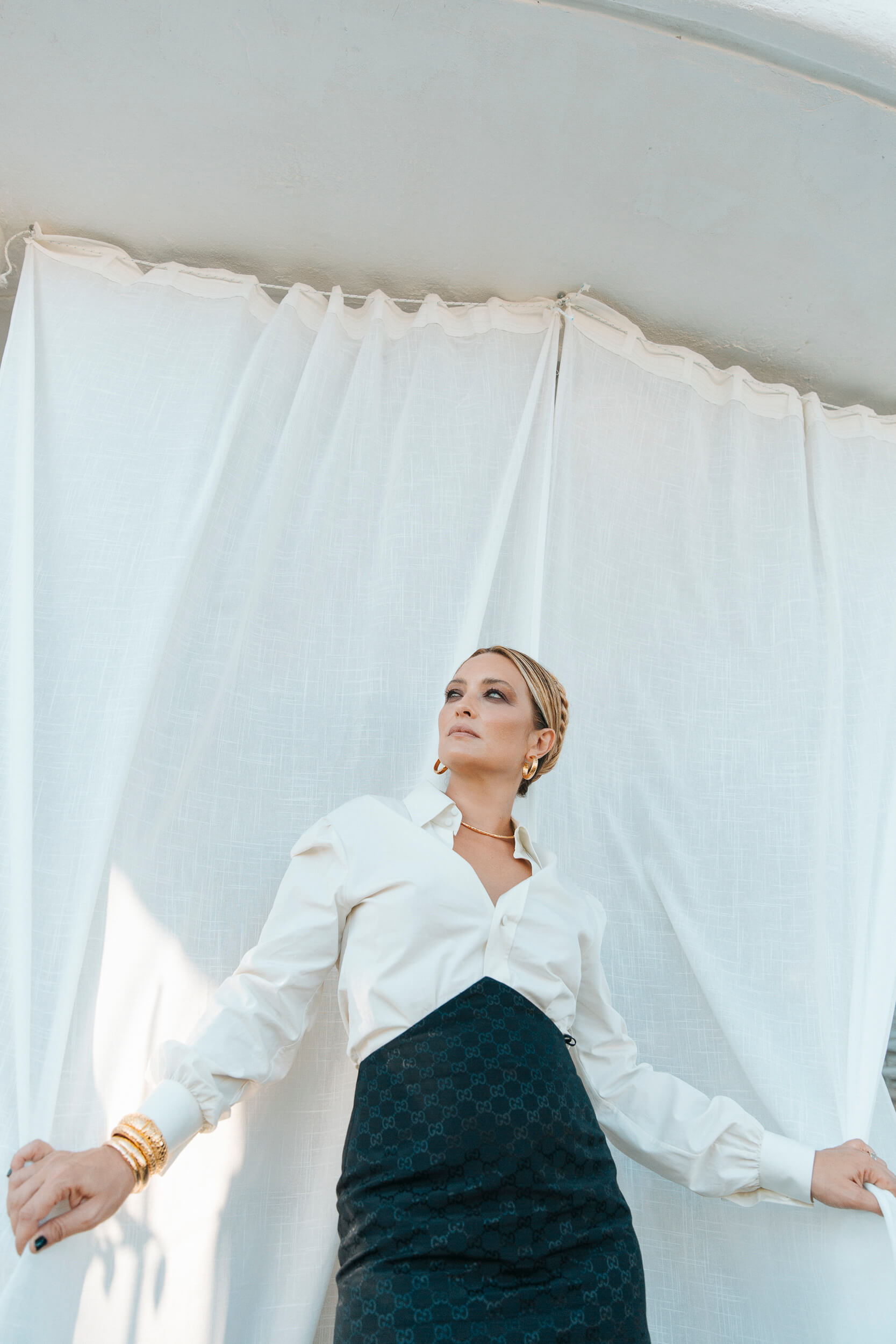 Can the makeup moment on set really be a moment for "confessions"?
Of course, but it depends on the makeup artist! On their sensitivity. They're basically the first person you meet after your driver, so if on that day the effects of your private life come on set with you, you're very likely to talk about those with them.
In its own way, "Boris" shows the dynamics that characterize film sets for TV and cinema. Can you think of a funny anecdote about another project of yours where you felt like you were in "Boris"? Without naming names of course.
"Boris" is an exasperated documentary. It only tells the truth. Things that have often happened. Sometimes, I've been told Renè's "great" or "good" at the end of a take in the very same way. "Amazing", and there you know that you'd better try another take!
Renè Ferretti has a habit of tirelessly repeating, "come on, come on, come on", to encourage himself and those surrounding him. What is it that helps you find the motivation to believe in what you're doing even in the hardest times?
Discipline, set, the sense of team and the smile of the audience members are always helpful.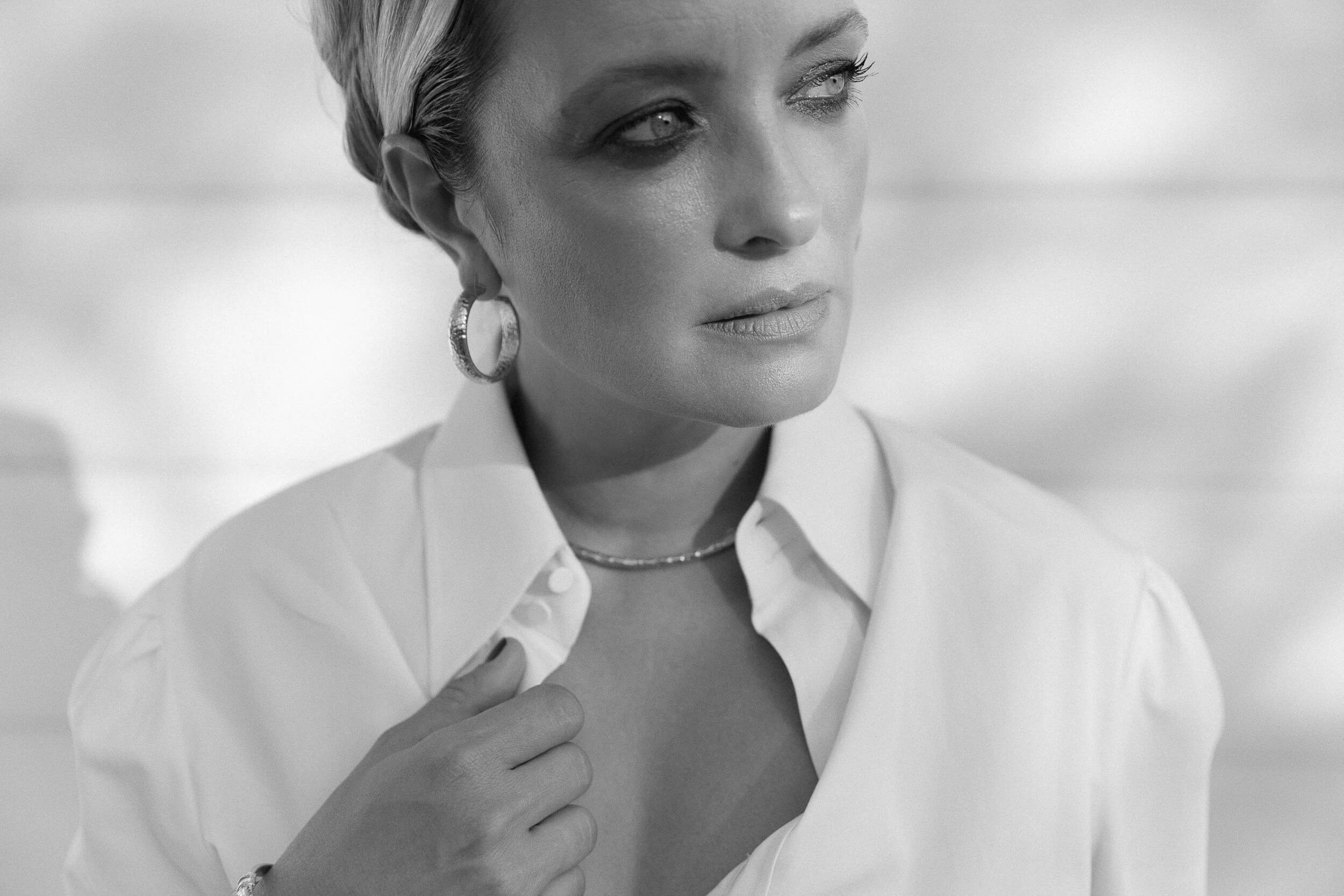 "An exasperated documentary"
You're latest binge-watch?
"Succession". I'm eagerly waiting for season 4.
What's the most recent thing you discovered about yourself, also thanks to your work?
The latest thing I found out about myself is that I have great physical strength!
Your greatest fear?
Madness scares me.
What does it mean for you to feel comfortable in your own skin?
In my opinion, feeling comfortable in our own skin means accepting ourselves with all our physical, psychic, and behavioral imperfections.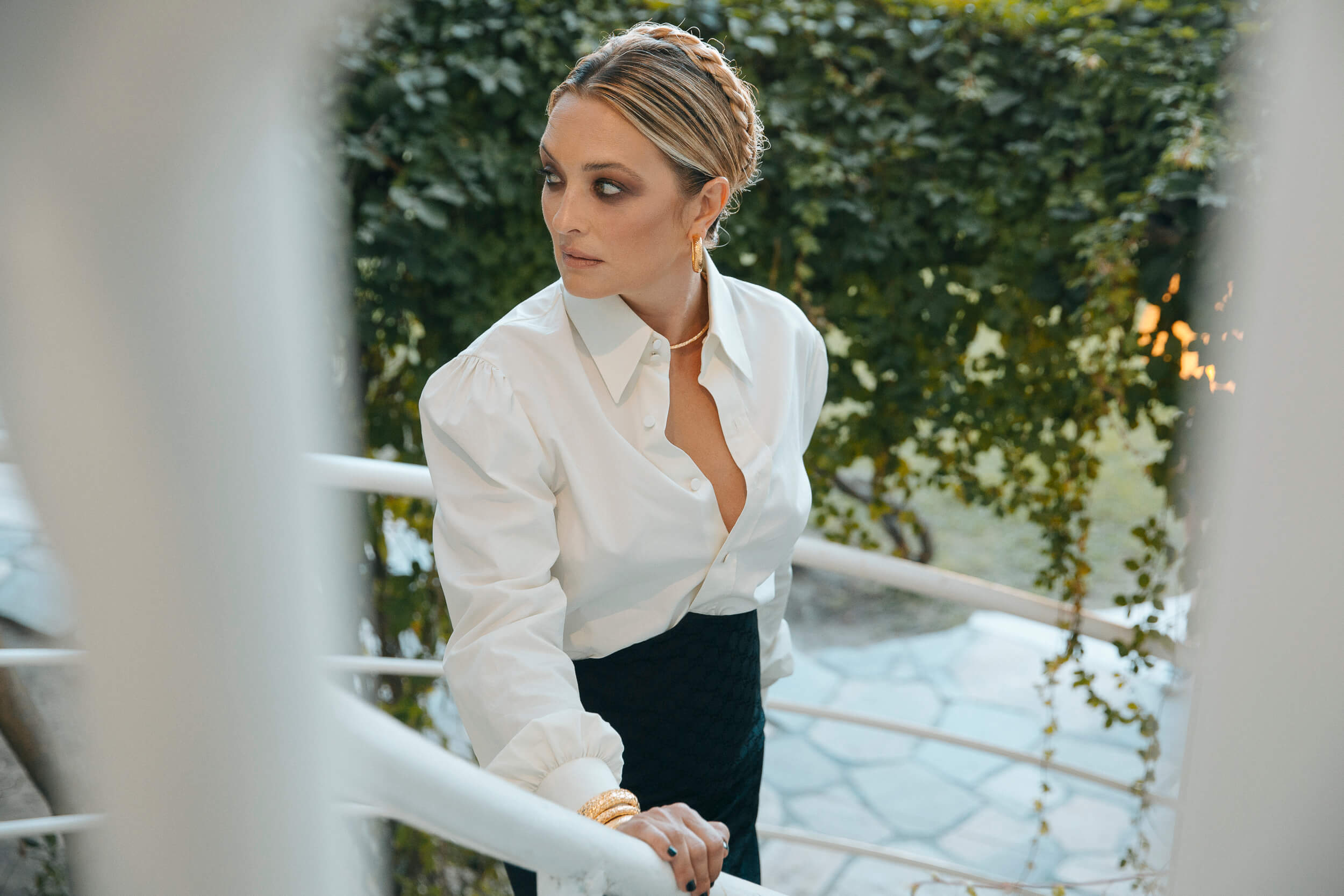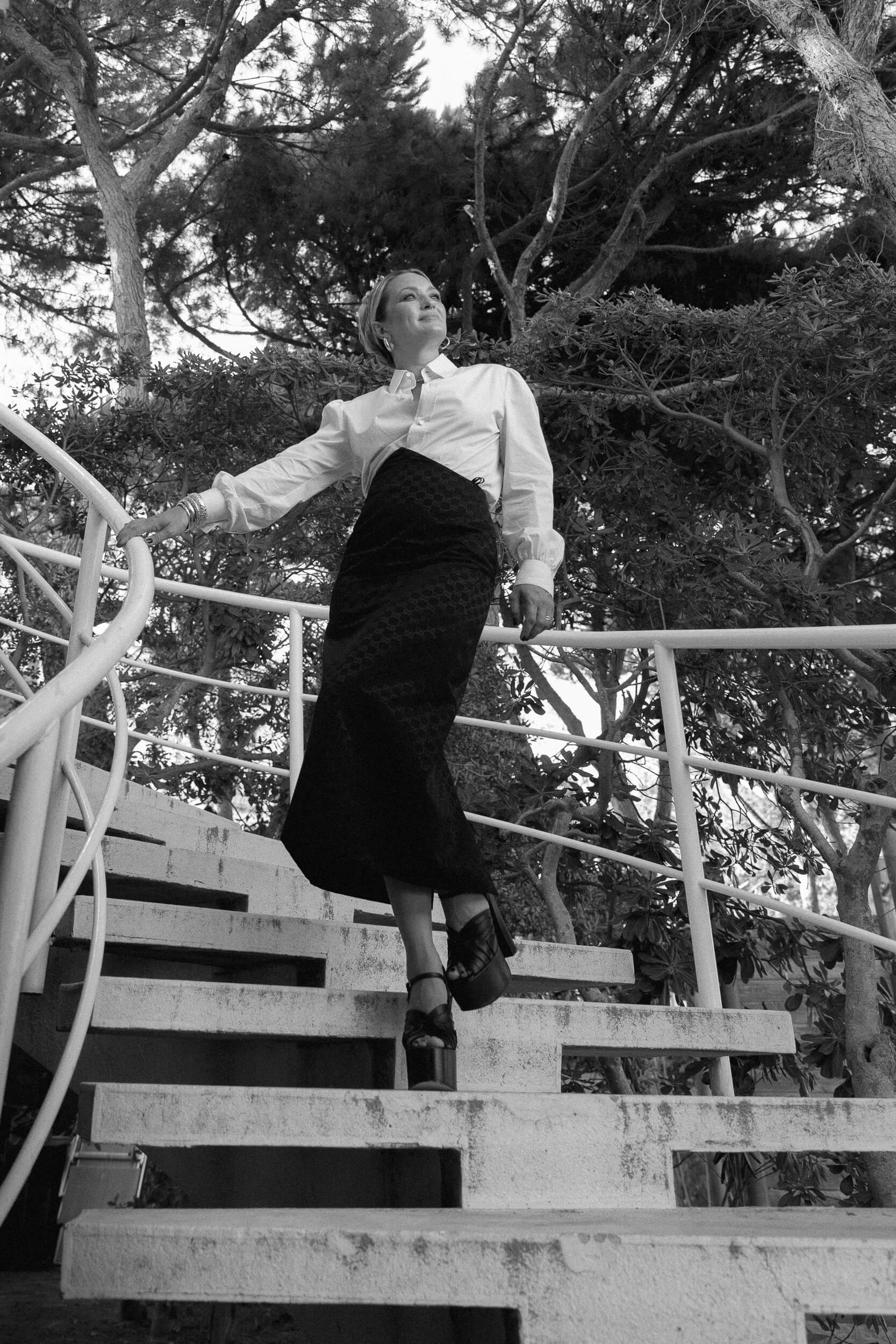 What's your happy place?
It's the countryside when I'm surrounded by animals.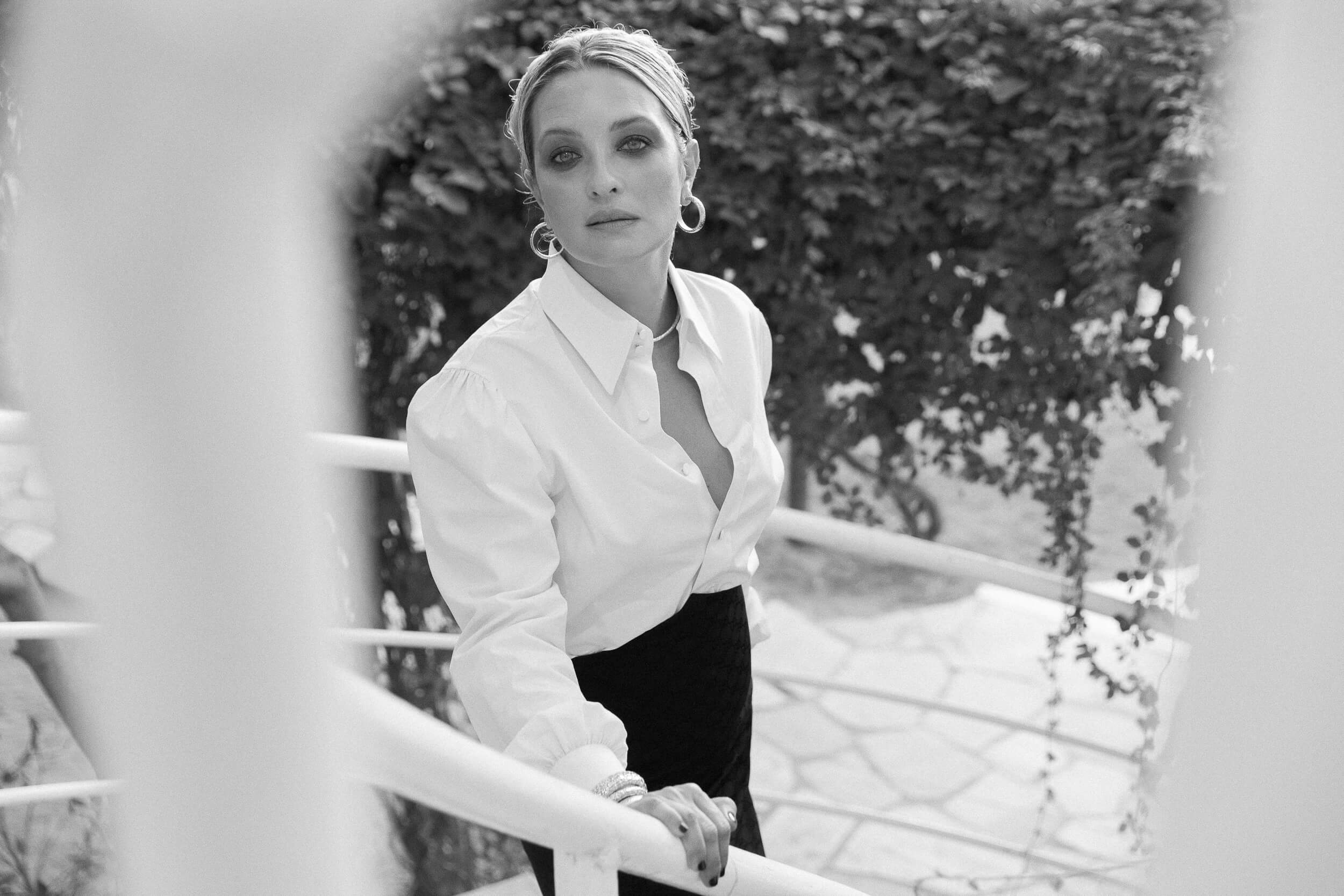 Photos by Luca Ortolani. 
Hair: Roberto D'Antonio
Makeup: Fulvia Tellone
Gioielli: Giovanni Raspini
Total Look: Gucci
Thanks to The Rumors.