"Vostro Onore" and "I Sopravvissuti" are just the most recent projects of Camilla Semino Favro, who made out of the sacred places of theater, cinema, and television her home. Camilla told us about her experience on the set of the Italian remake of "Your Honor" and the Israelian original series "Kvodo," recognizing a special side that distinguishes the storyline at the basis of every version: the domino effect of the events that involve the characters, in a story that digs deeper than it seems into the triggering factors of plots and life. Between studies and research in the world of lawyering and in the academic one, Camilla wanted to get as close as possible to Ludovica, her character, to make sure she reached one main goal: creating a realistic and recognizable person.
While waiting for the release of the TV series "I Sopravvissuti," from March 28 on the Italian channel Rai Uno, Camilla unveiled some BTS, such as the unrepeatable experience of the rebuilding of shipwrecks and storms, between fake waves and infinite sequences of stunts.
With her sharable and "risky" models, Camilla told us about her fear of making mistakes, and her parallel desire of doing it with no regrets, to learn and appreciate the hidden usefulness behind every mistake, on stage, on set, and in everyday life.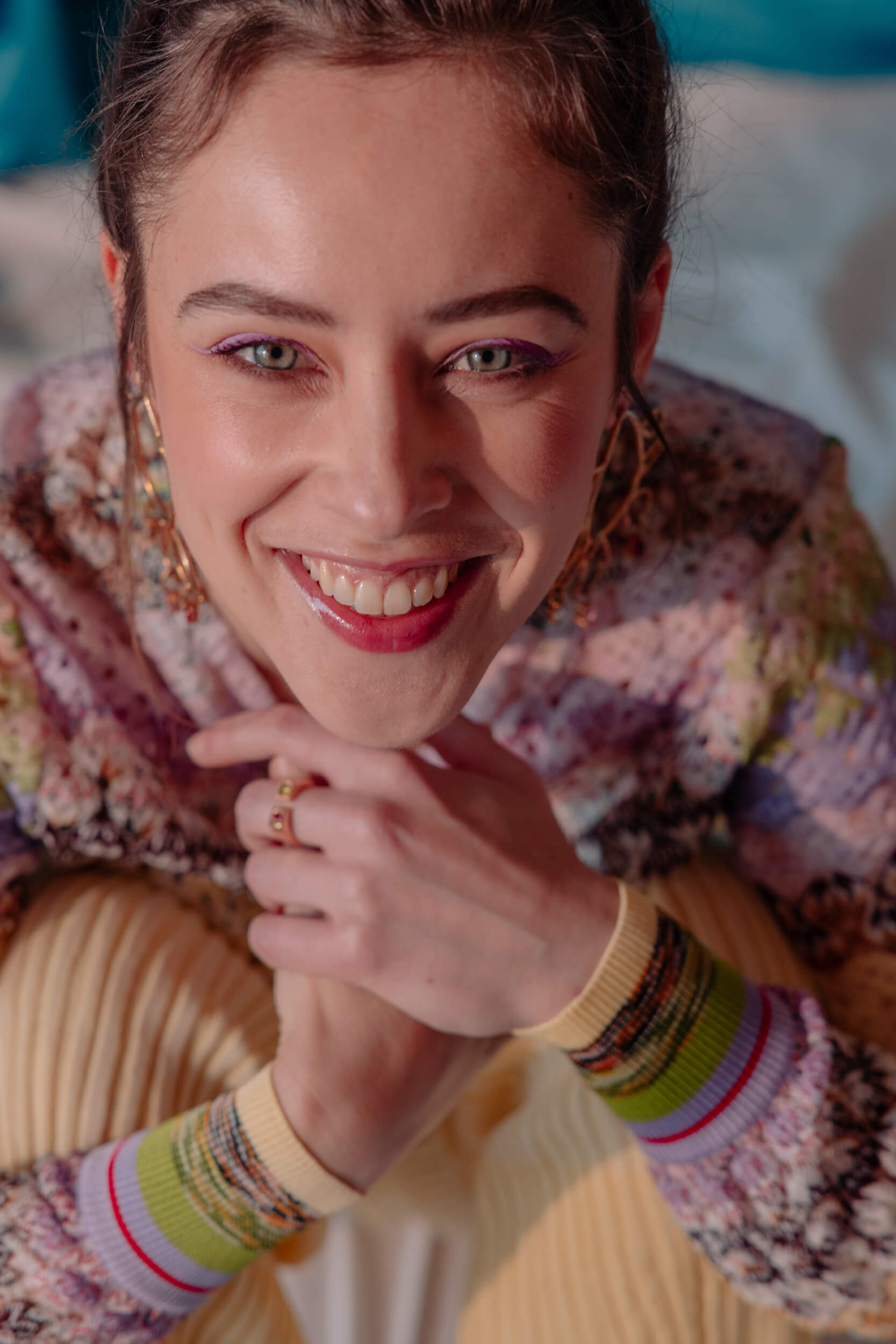 What's your first cinema memory?
My first cinema memory is my dad taking me to the movies to see "Jumanji" in 1996. It certainly wasn't my first time at the cinema, my mom, dad, grandparents, uncles and aunts, cousins had already taken me to see some Disney films before, but the most vivid memory I have is "Jumanji" with my dad when I was about 10: I remember I loved it.
You're the female protagonist of "Vostro Onore" by Alessandro Casale, currently airing on Rai Uno, the Italian remake of the Israeli series "Kvodo," from which is also adapted "Your Honor," the American version with Bryan Cranston. What particular aspect of the project made you get into the series?
The particular aspect of the series that struck me, as I've seen both "Your Honor" and "Kvodo," is that in both cases it is a "disguised" series: an apparently legal crime that, actually, on a closer look (but not even so close), clearly emerges as a much deeper and psychological series, of which the crime and legal one is only the superficial part, almost the pretext and the theme of the story, which leads the protagonists towards a deeper vertical insight in the true meaning of the term because it's a series that "falls down" a lot, that digs very deep.
In both versions, the American and Israeli one, what happens is a pretext to go dig deeper in the theme of the characters' choices, work-wise and work ethics-wise, moral choices, deep and personal; characters which, one by one, are hit like dominos by this initial triggering event, and this was the factor that particularly struck me both in the American and Israeli show and that, later, has clearly been replicated into the Italian one.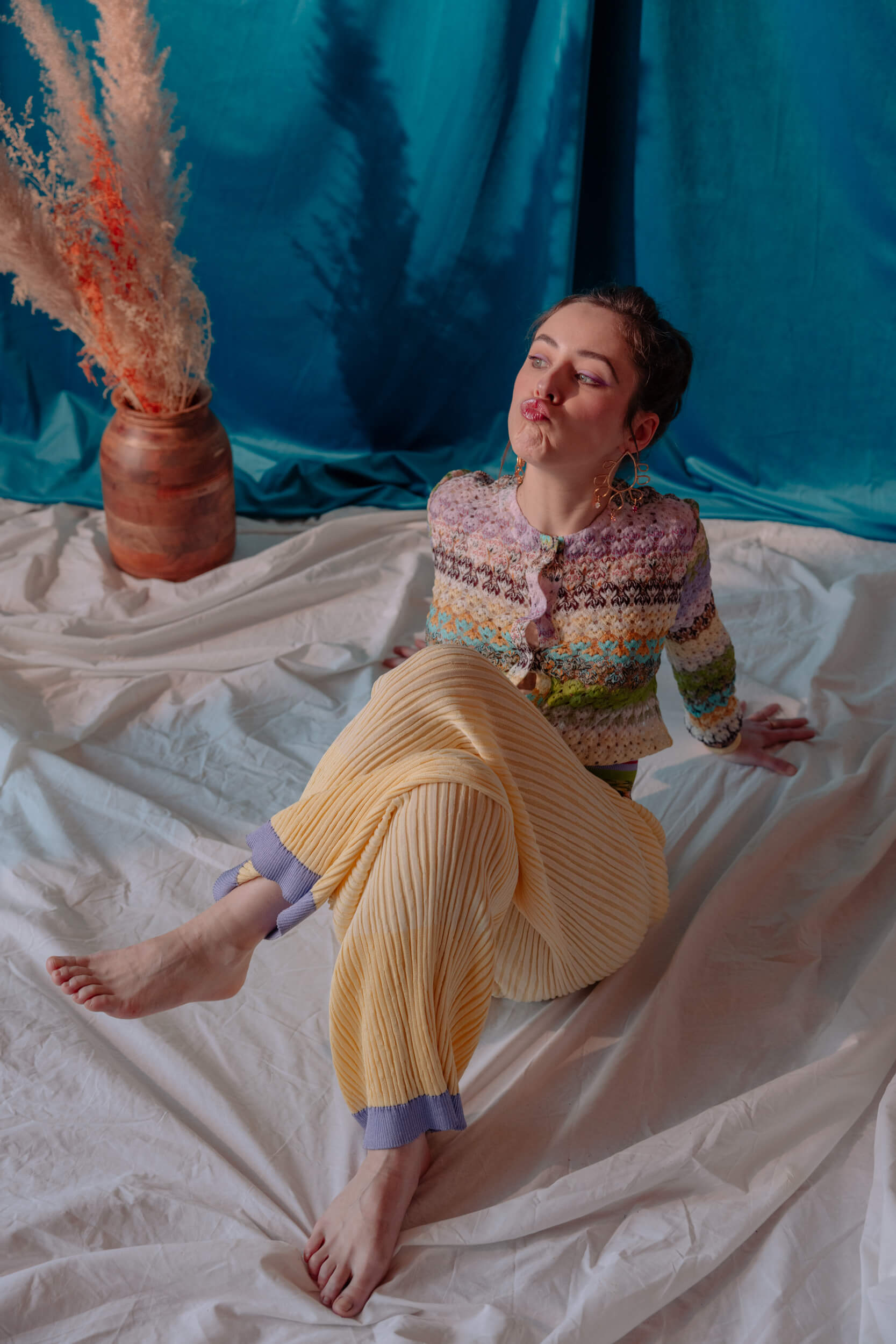 The series is centered on the consequences of a crime committed by the son of a judge (played by Stefano Accorsi) and you play a young lawyer who struggles to find her place in a work field that's very difficult to live in for women. When you got the part and the scripts, what were your first thought and the first question you asked the director and yourself?
Once I read the script, my first thoughts and questions were mainly related to the building process of the character and, especially, the creation of a realistic character. Besides the fact that the structure of the story was perfect and the narrative arc was already perfect in the initial form and then readapted by Donatella Diamanti for Italy, my doubts on the character were about the way in which I, being so different from the two actresses who've played my part in the Israeli series and in the American one, both on personality and look-wise, could bring on the screen a realistic lawyer; I wanted to try to dethatch as much as possible from the stereotype of the lawyer, the one that's rooted in the common imagery from many TV series and films, the male lawyer in coat and tie and the female lawyer in suit and heels. In my imagination, that idea is so 1980s/1990s, so the main question that came to my mind is: since I don't know the world of lawyers, nor that of law students, what do these people look like? I tried to understand it also with a simple work of study and research in universities and courts and legal studies, so to have a better idea and make my character human for the people who watch the series and could maybe recognize their daughter, partner, or themselves in her and realize, "Actually, I'm just like her when I'm at work." So, I wanted to try and humanize and root as much as possible my character who, sometimes, is a bit too stereotyped.
A second goal that I wanted to achieve was that of creating a narrative arc of my relationship with Vittorio Pagani that would be as organic as possible because inside the frenzy of the events, there's also the important, delicate, and fragile storyline of the relationship between Ludovica and Vittorio, that goes from work to love and desire, and so it had to be thought and built in a credible way.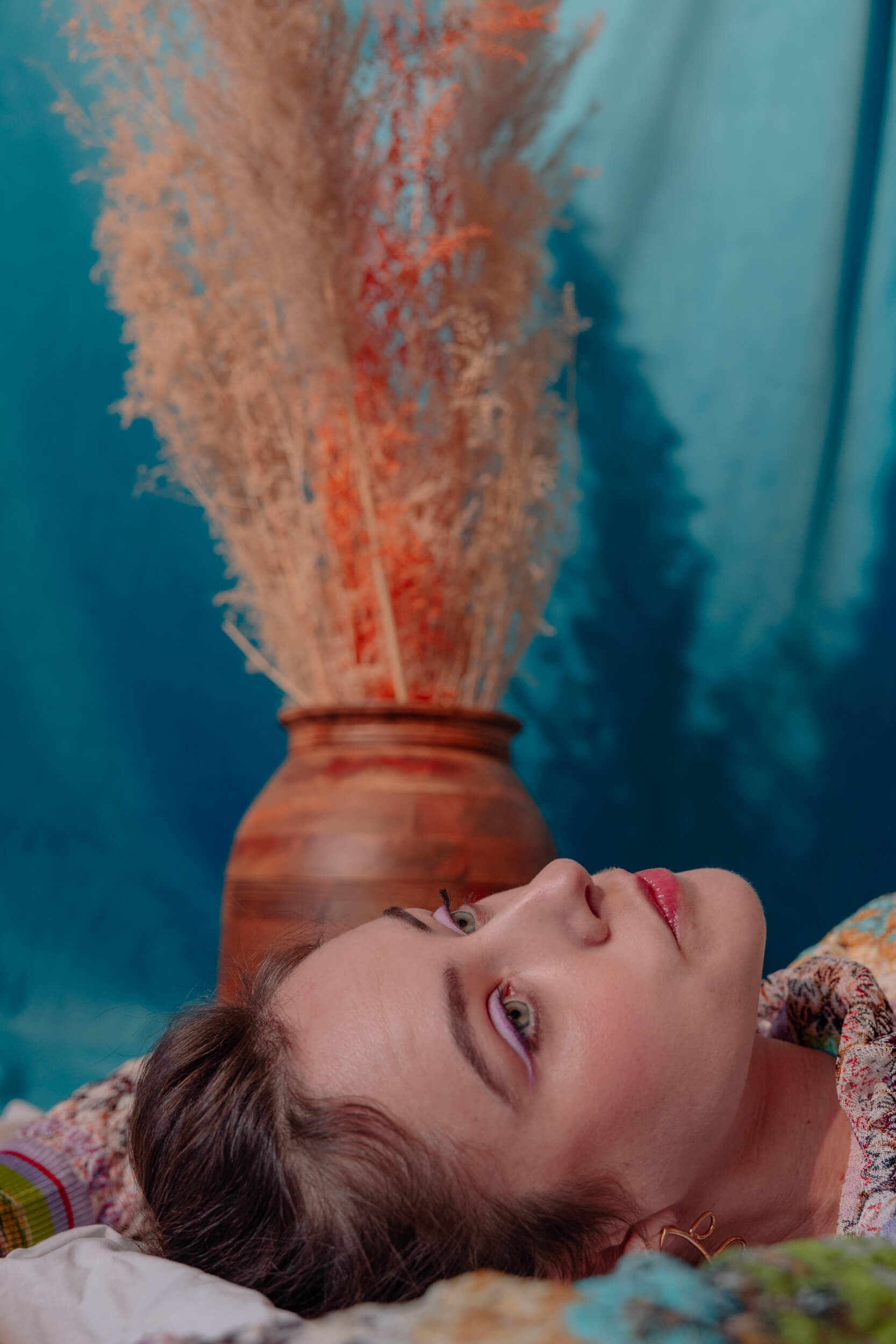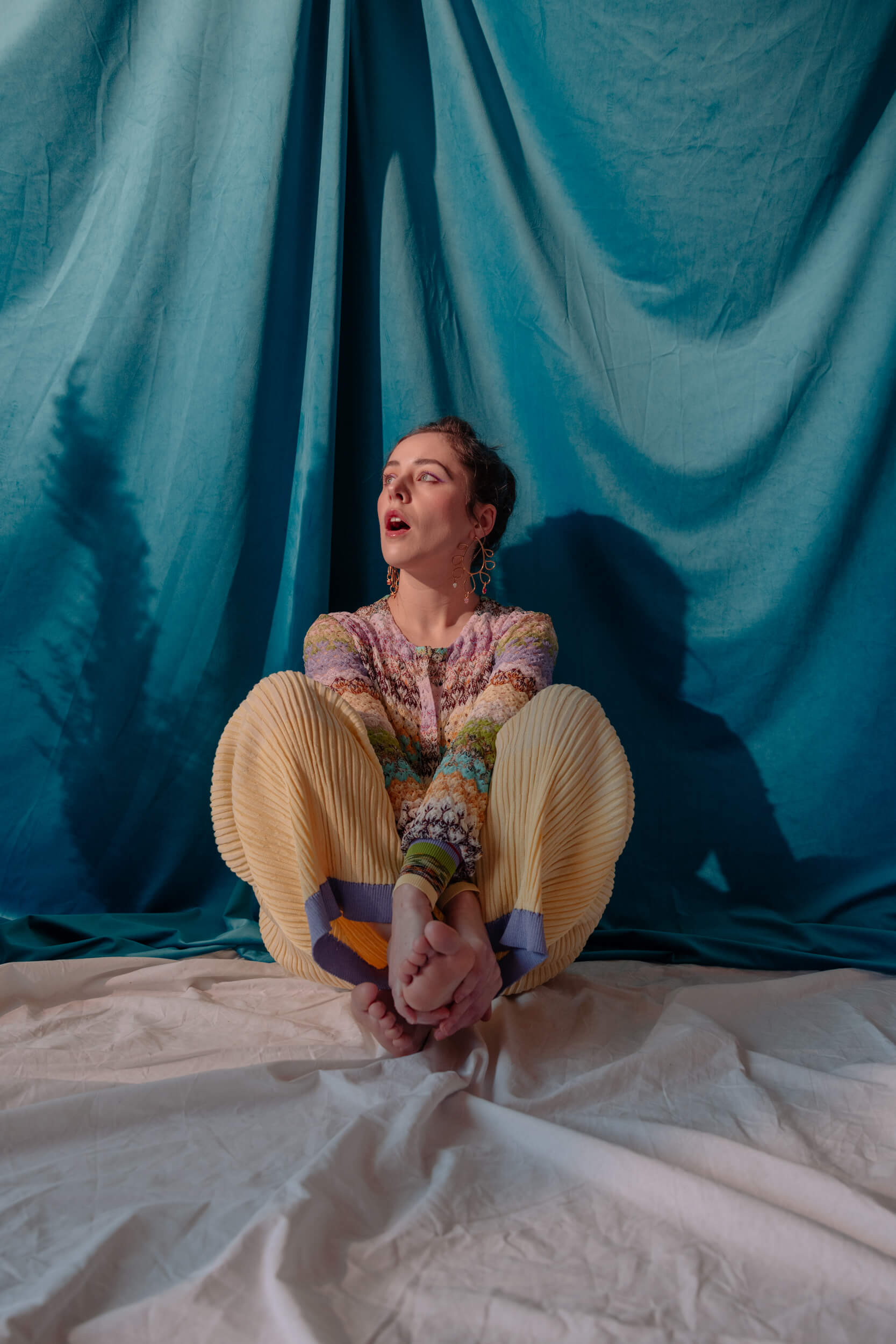 What was your approach to the character and the thriller/law genre?
I didn't exactly approach the thriller/law genre: I can see it, its presence is sensible, but in order to approach my character I had to work on the relationships between her and the other characters of the series: Vittorio Pagani, Nino Grava e Sara Vichi.
So, the thriller and law aspect of it comes as a consequence of the relationships.
In my way of playing the character, there are things of myself that came out almost unconsciously, that emerge while you're filming, you don't even realize that, but then you watch the series and think, "Oh, this personality trait is mine!". Actually, of mine there's maybe the fact that Ludovica, when she's working, tends to show attitude, play it off, especially when she works with Nino Grava, her assistant who has quite of a smartass attitude and, as a consequence, she starts to react like him, behaving like a smartass herself; then, anyway, there's a counterpart because as she hits the corner, she instantly turns into a fragile woman and huge insecurity emerges, almost on the edge of clumsiness, with all her bags in hand for example. These are the aspects of the character that I can kind of recognize as mine.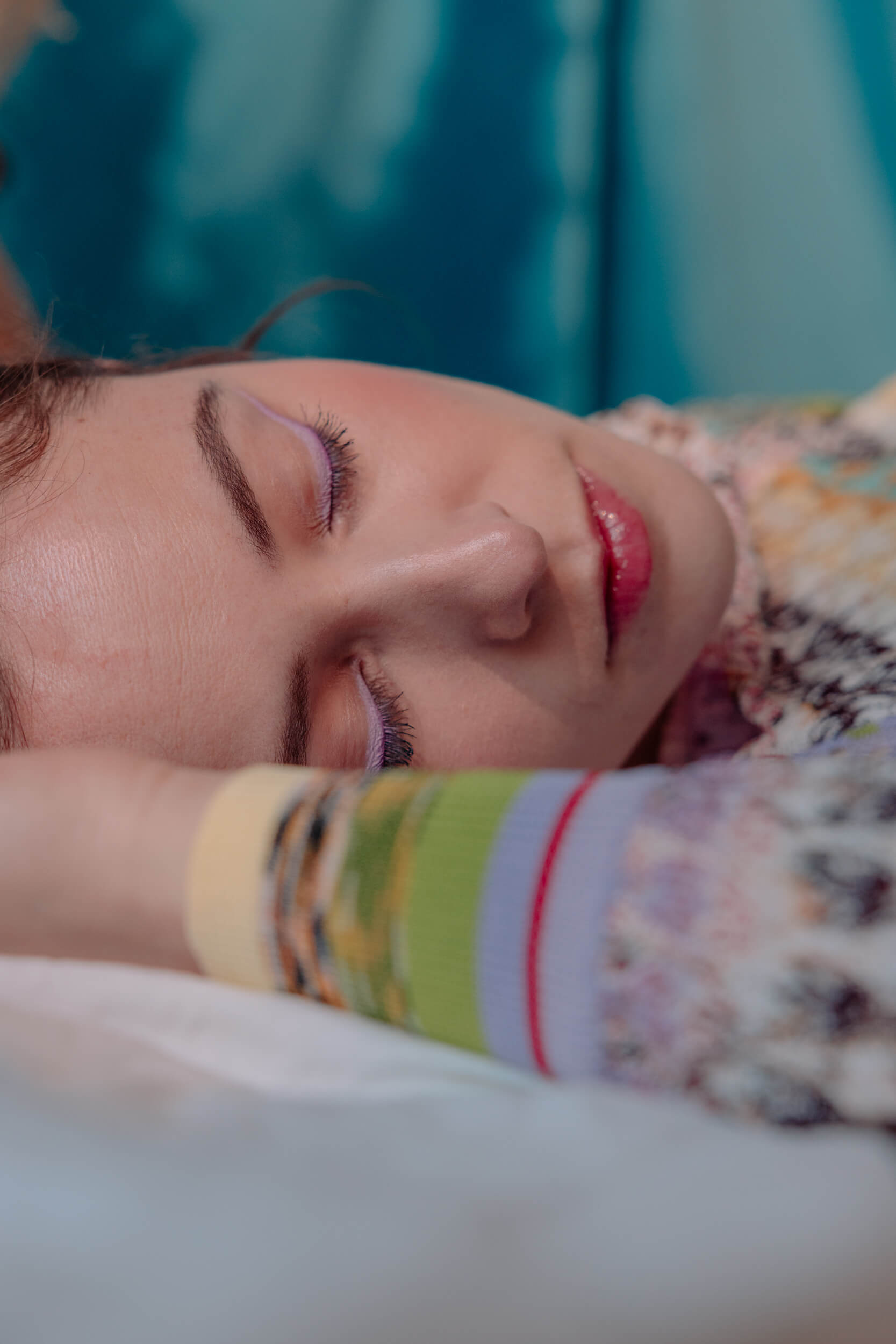 How much have the American and Israeli shows helped/influenced you, if you watched them before filming?
From time to time, I would watch fragments of the American and Israeli show even in between takes, maybe to understand what to steal from the characters, what to remove, and what to ward off completely. So, watching the shows was helpful also to recognize the differences between the versions, to learn to detach and transform the character, make it become mine without emulating something that doesn't belong to me; it was useful to understand what wasn't a part of Ludovica from "Vostro Onore," so to try and pull the character closer to me.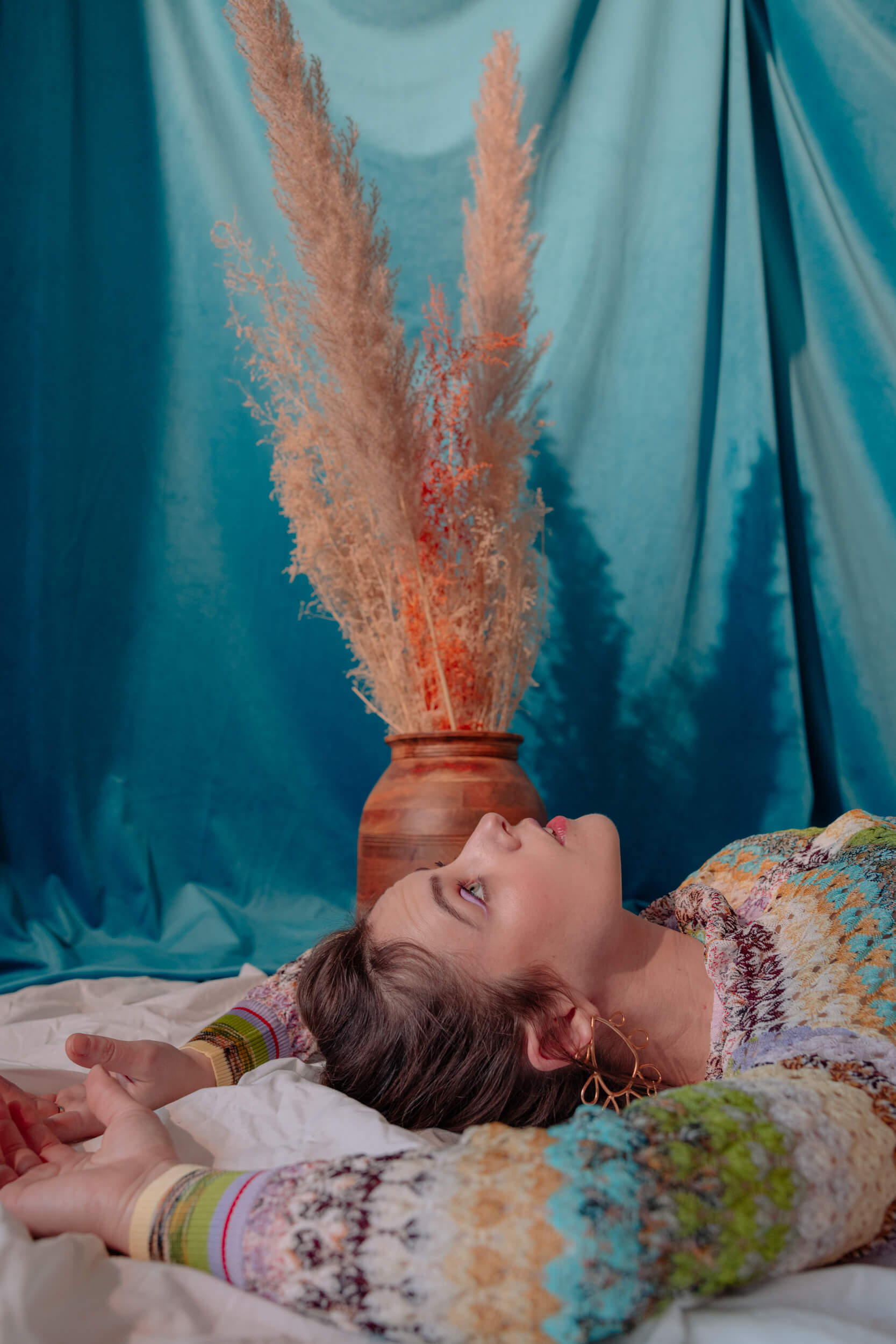 "Learn to detach and transform the character"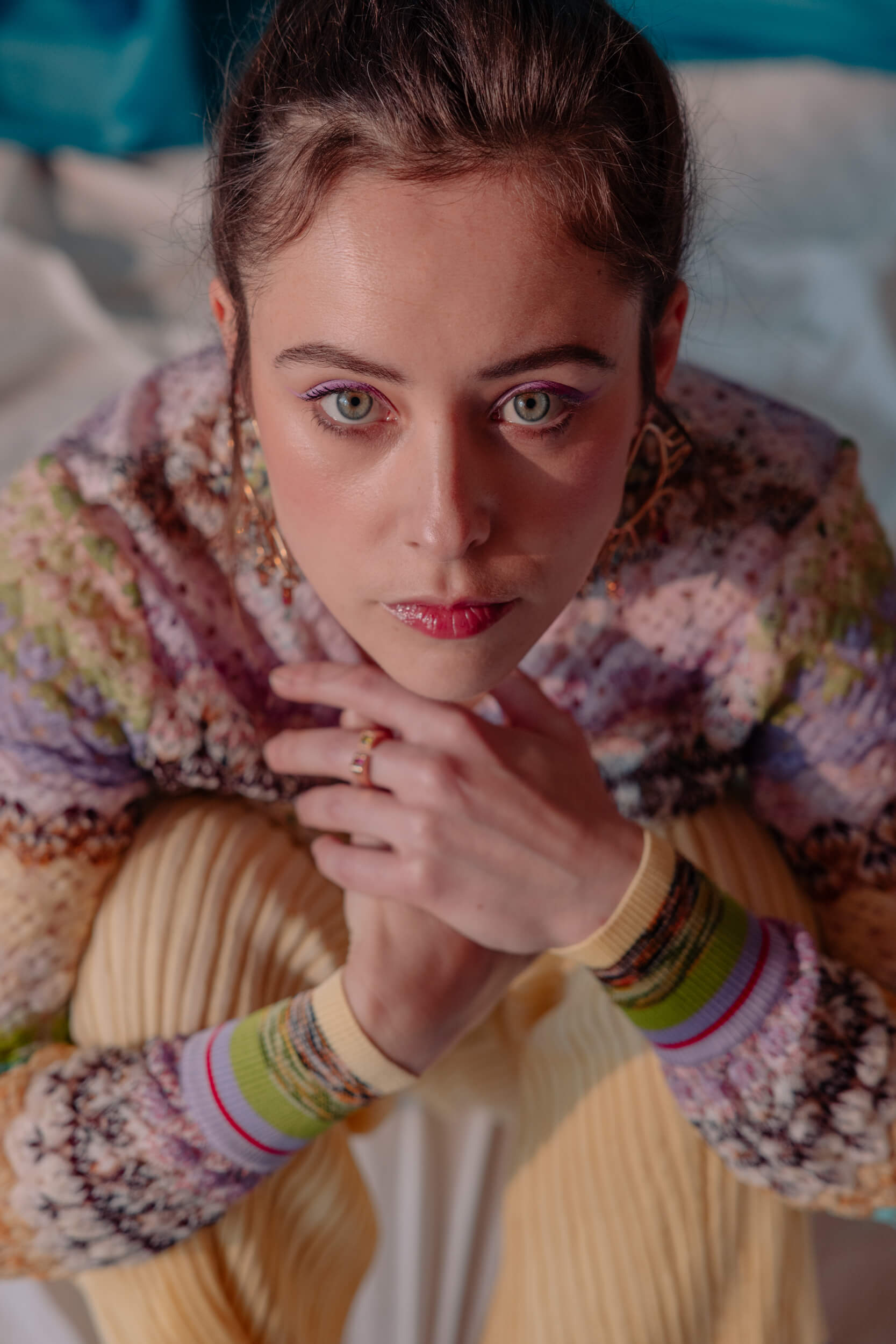 You're also in the cast of the TV series "I Sopravvissuti" by Carmine Elia, an international RAI Fiction, France Télévisions, and ZDF production, airing on Rai Uno from March 28th. The story revolves around the sailboat Arianna, which leaves for an ocean crossing, but it shipwrecks and disappears from the radars' view. They find it a year later with seven survivors (out of 12 passengers) on board. What should we expect from this show?
"I Sopravvissuti" is a huge challenge on so many levels, both from the point of view of the story and the production. One should expect something new, risky, an intricate and deep plot with characters that, throughout the story, will increasingly break and crumble.
Can you tell us some detail/curiosity about your character and your experience on set?
I wouldn't want to spoiler too much about my character… But I can tell you that the time of filming has been a wonderful period, especially when we shot the part of the shipwreck, a month and a half in the studios in Tiburtina, with a giant, recreated sailboat that bent, moved, with fake rain and waves, and all the equipment to emulate a storm and replicate the real movement of a sailboat.
Obviously, when we filmed the storm scene, we kind of messed around a lot, with drawers opening, cutlery flying around. It was technically complicated, it required a lot of work from the actors, operators, and stunt, between broken glasses and liters of water on the deck and inside the cabins.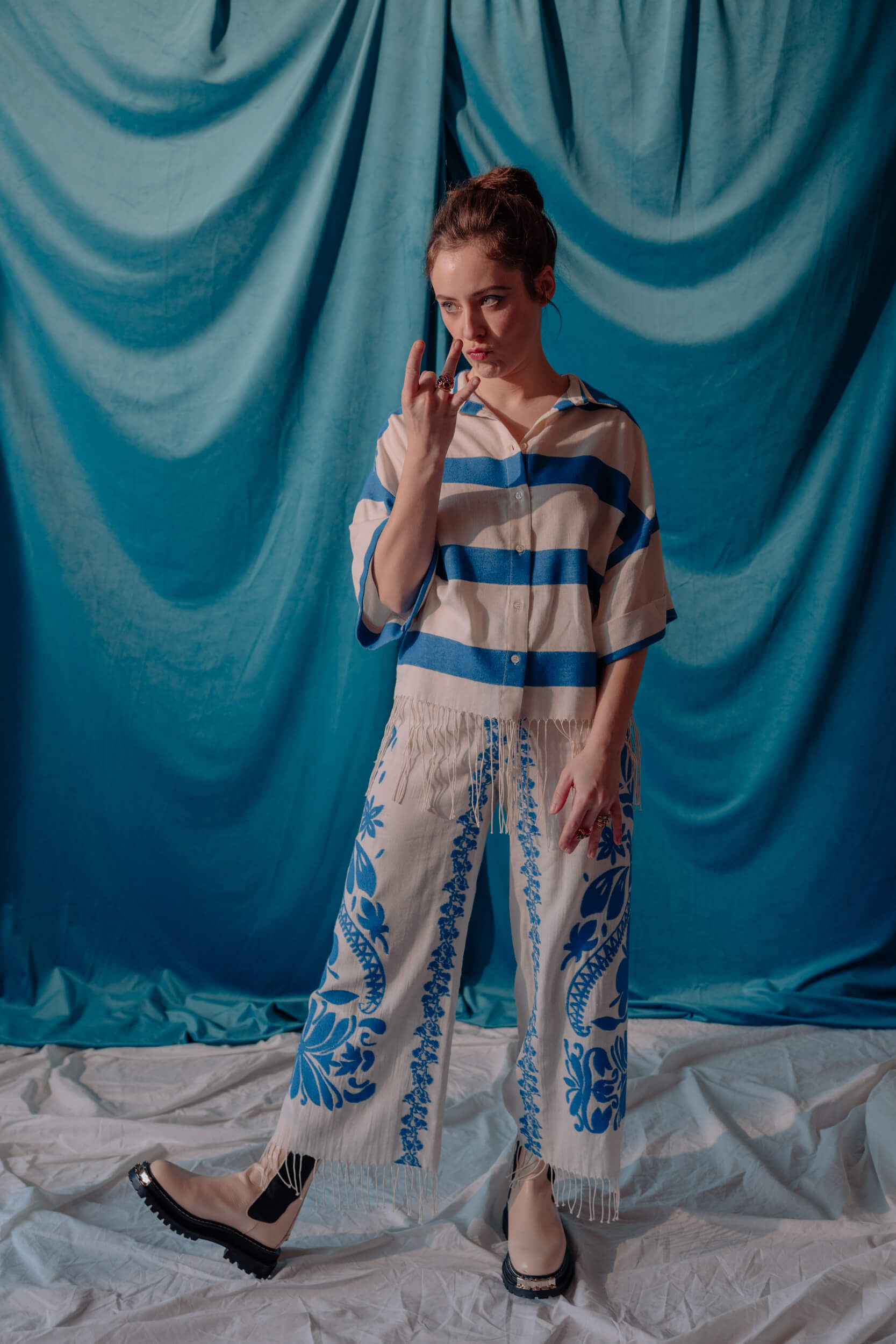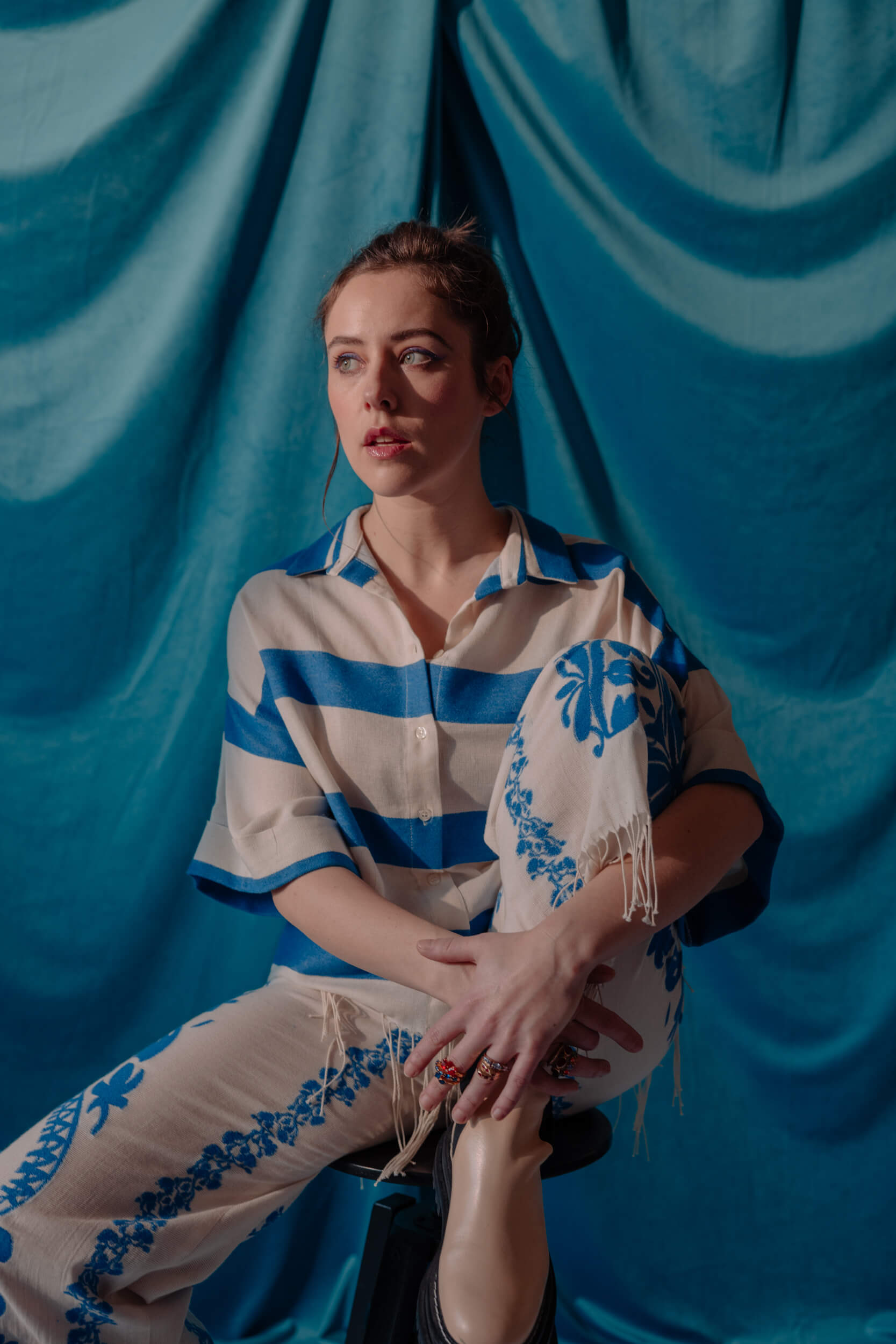 How would you describe "I Sopravvissuti" in one word? And "Vostro onore"?
My word for "I Sopravvissuti" is "pack," as the actual group of animals of more or less the same species. The word I'd choose for "Vostro onore" instead is "choices."
You're on tour with the theater play "When the rain stops falling." Cinema, television, and theater: which one of these worlds do you feel closer to, and where do you feel more comfortable?
I certainly feel more comfortable in the world of theater because I'm more used to being on stage; I started performing in the theater when I was a little girl, as an amateur actor, then I attended a theater school at the Piccolo in Milan. I started working in 2008, mainly in the theater field, and I grew up in that environment. Then, little by little, I've started inserting in my path some jobs in cinema and television, which, over the past few years, have actually increased. I'm only more used to theater as a place, so I feel more at home there.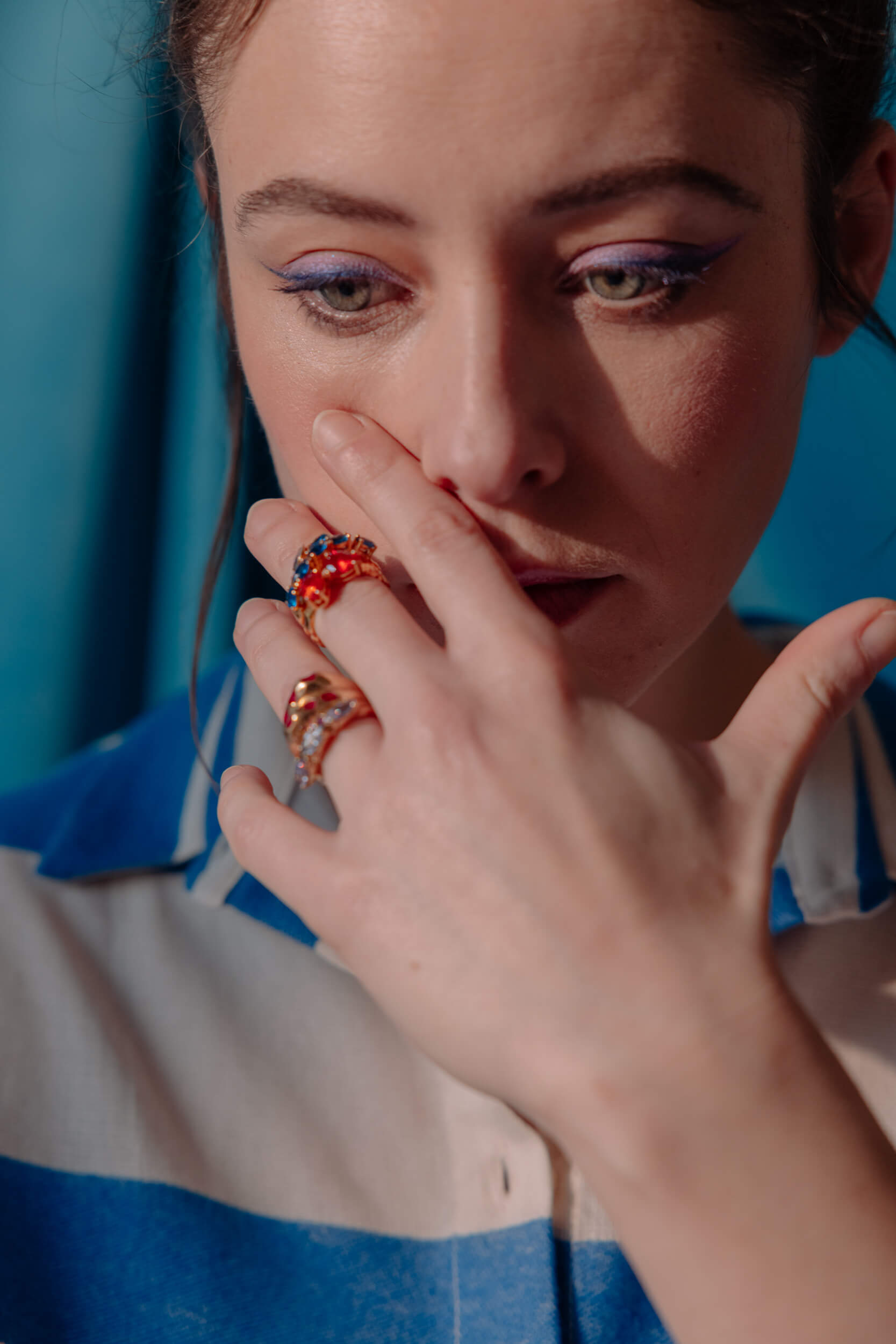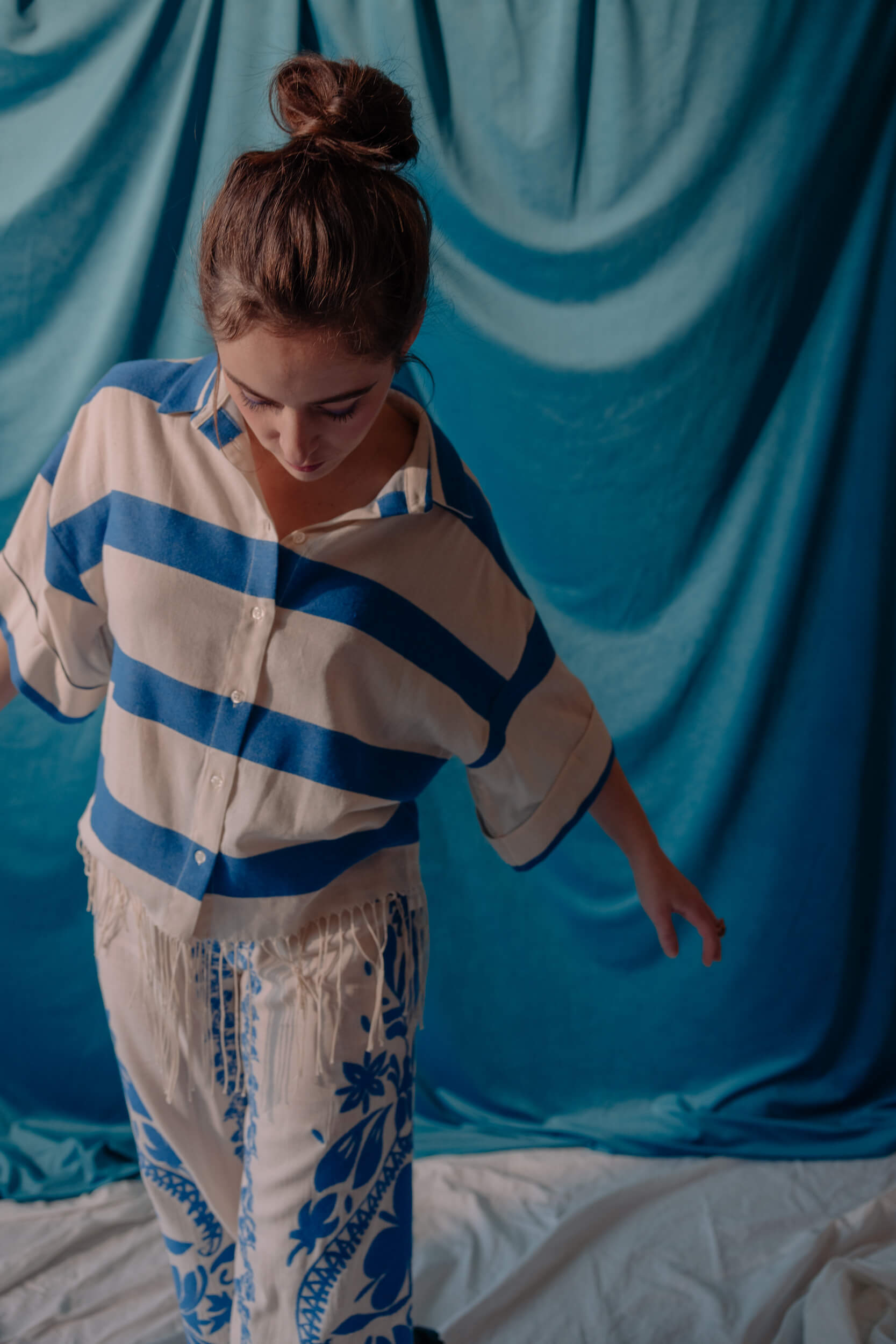 How do you live the differences between the set and the stage, those that anyone could see, like the "freedom" to make mistakes and forget lines that you don't really have in theater, and those that the people who don't belong to that world may not know about?
I've actually been having the opposite experience, in the sense that in theater, precisely because I'm more used to it, even though, most of the time, everything is already structured during rehearsals, I feel freer to play, risk, make small-to-medium changes, have fun with my colleagues, put myself in danger a little bit more.
In cinema, instead, maybe because I'm less used to the set, I always feel kind of haunted by the ghost of the lack of time and, so, since I usually have only a few takes, I enter a more organized and "performative" mode, I feel less free to make mistakes. In that situation, I have a habit of structuring everything in advance, so that I know that in those two, three, four takes and I'm doing the scene in a certain, precise way. I should learn to overcome this limit and feel more flexible, despite there being less time and no rehearsals, I should feel freer to make mistakes, change things up when I'm filming a scene with a colleague. Strangely enough, though, I found out speaking with the authors or directors, that when I'm filming, I'm more rigorous on set than on stage in repeat performances.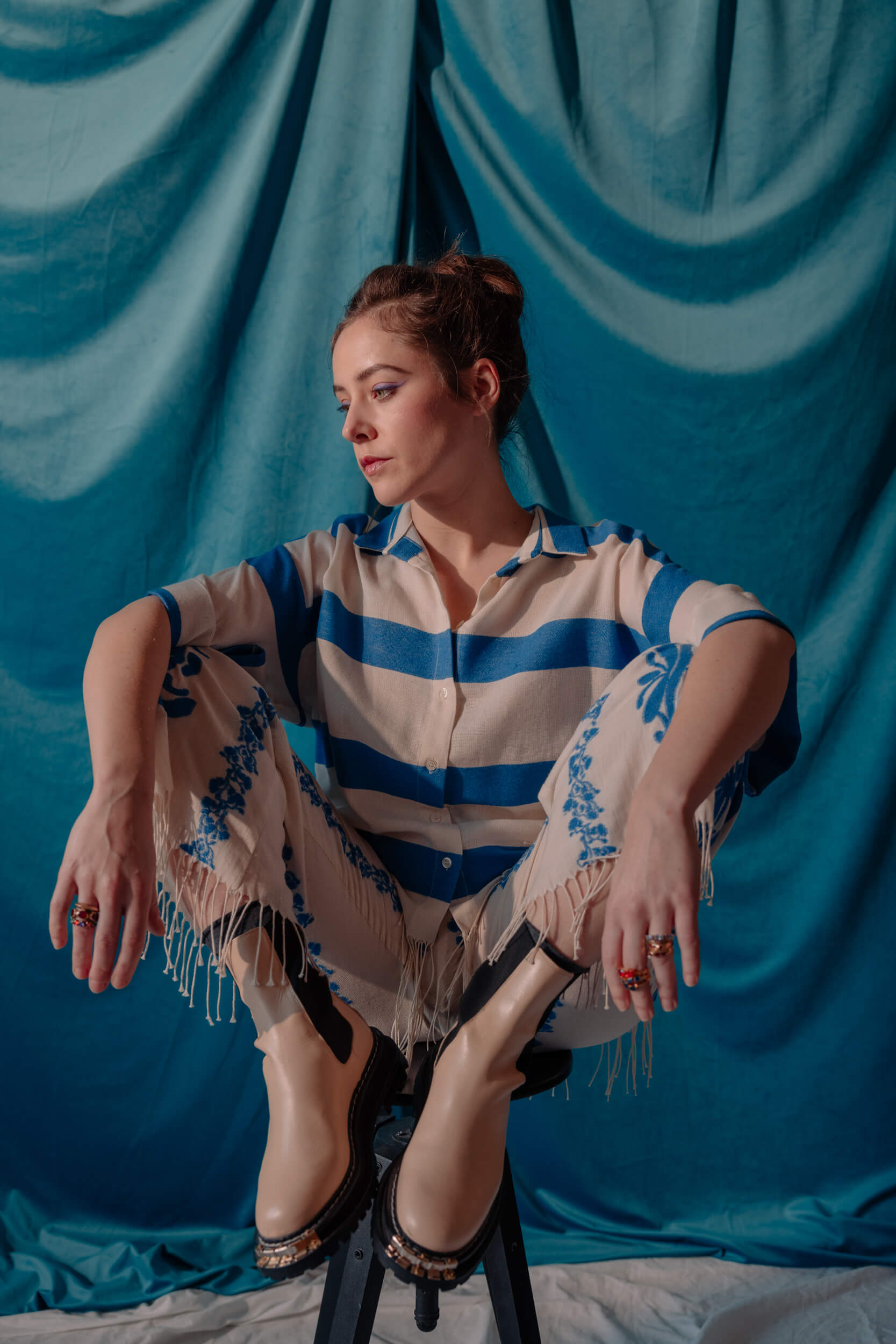 "I always feel kind of haunted by the ghost of the lack of time…"
The most significant cinematographic encounter of your career so far?
So far, the most significant one has been Daniele Vicari, when I shot my first movie with him, "Diaz – Don't Clean Up This Blood," both because of my experience on set and the theme we tackled in the film. I'm from Genoa so, even if I was very young, I've lived the tragedy of my city. The research and in-depth study I did with Daniele during prep time and on set struck me and indelibly marked me.
Who or what inspires you on the job, but also in everyday life?
I'm inspired by the people who collaborate. In life and at work.
I'm inspired by the people who can see their mistakes and accept them, the people who have a sense of self-doubt. I'm inspired by the theater, both structurally and conceptually, the sacred place of theater. Then, Mariangela Melato was always an inspiration for me, even though as of now I tend not to consider a specific person but rather some concepts and places; however, I've always found her an extraordinary woman and an actress who's had the courage to make work and life choices that were quite risky and unconventional.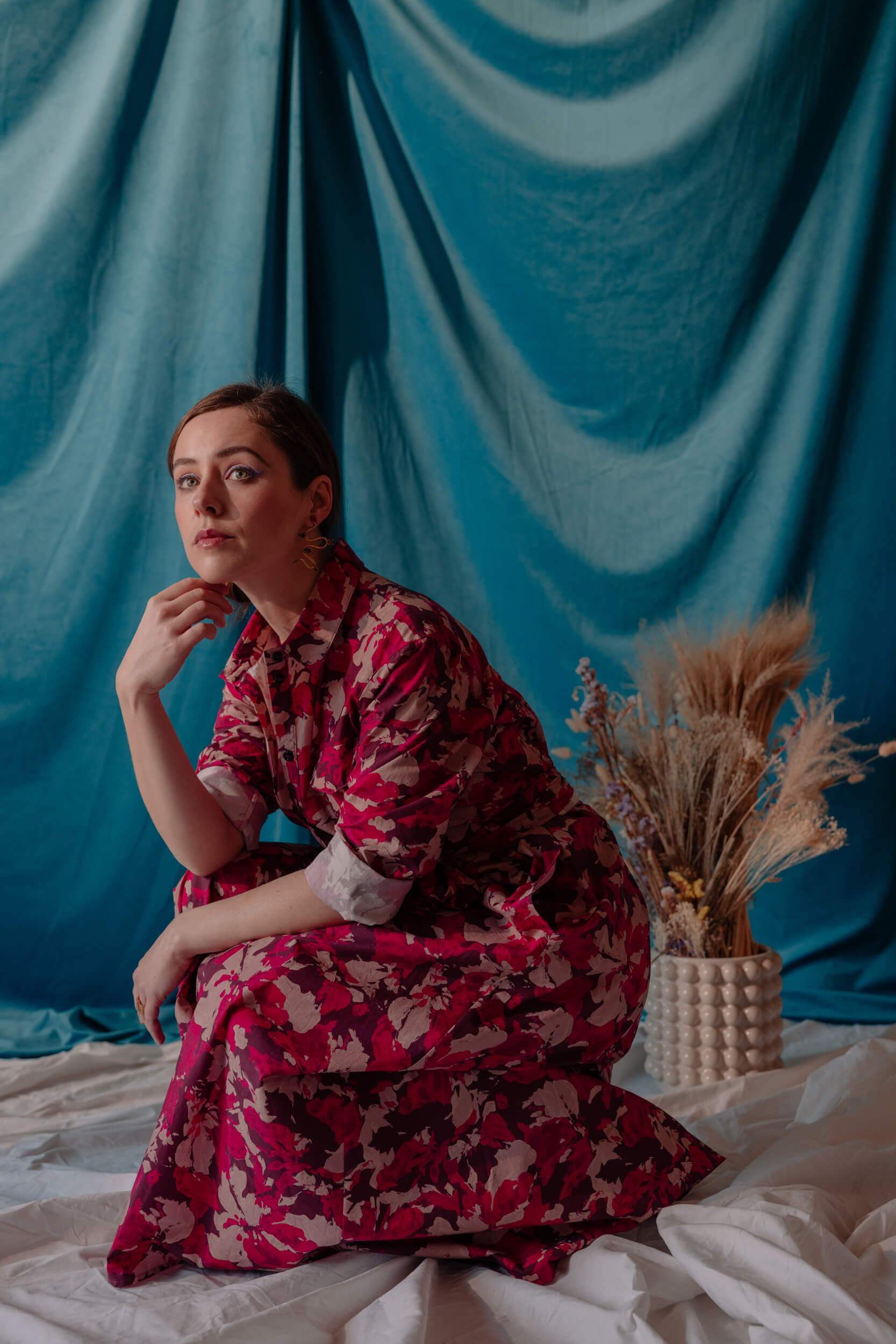 A character from a movie or TV series that you'd like to be friends with?
I've always wanted to be friends with Alf, the alien coming from space of the 1980s TV show of the same name.
A real-life character you'd like to play?
Moana Pozzi?… Even though they've already done it, and I'm so fucking different from her! [laughs] But it was a thought that came to my mind when I saw the miniseries about her life. She was a mysterious, delicate, and contested figure of the Italian landscape. I'd like to play a character that's far from the idea that the other people have of me and what I'm usually asked to play.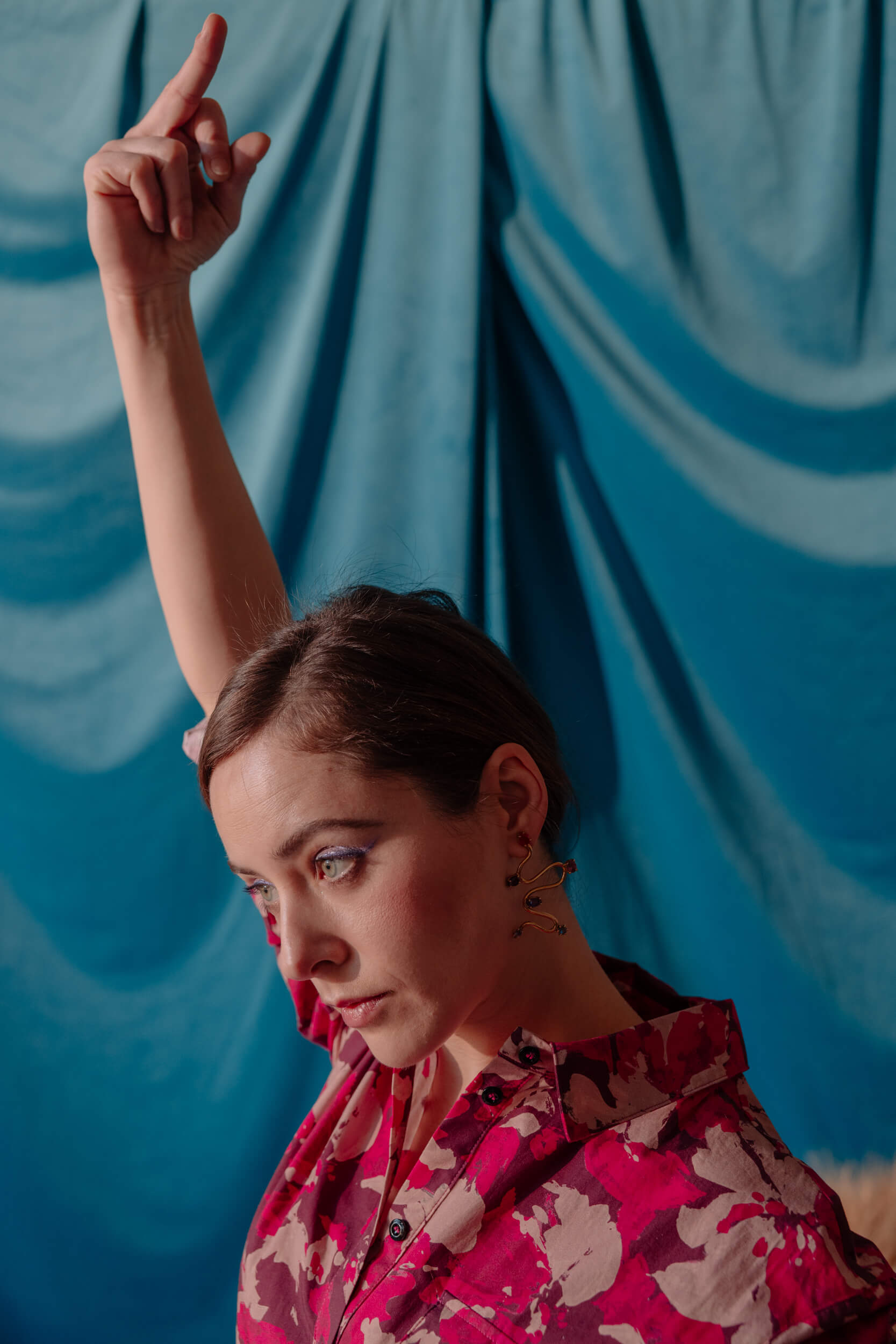 Your dream collab?
Ettore Scola and Lina Wertmüller in another era; right now, Paul Thomas Anderson…I like to fly high.
An epic fail on set?
Some very bad comments on a script and a scene while we were filming, and the mic was on, and the screenwriter was present, sitting with his headphones on. A classic! [laughs]
Your must-have on set?
Lip balm and cigarettes.
What does "feeling comfortable in your own skin mean" to you?
It means experimenting, making mistakes, doing ordinary and superficial things without feeling judged, without caring, and actually finding something useful and interesting and unexpected in the simpleness and banality of mistakes.
What's the bravest thing you've ever done?
Choosing to do this job when I was totally unaware of what I was doing. So, when I was 16/17, I made an absolutely risky and very brave choice because I didn't know what I was talking about, I had no idea of what this job would have been like, I just said to myself: "Oh come on, yes, let's do this job that I really like!".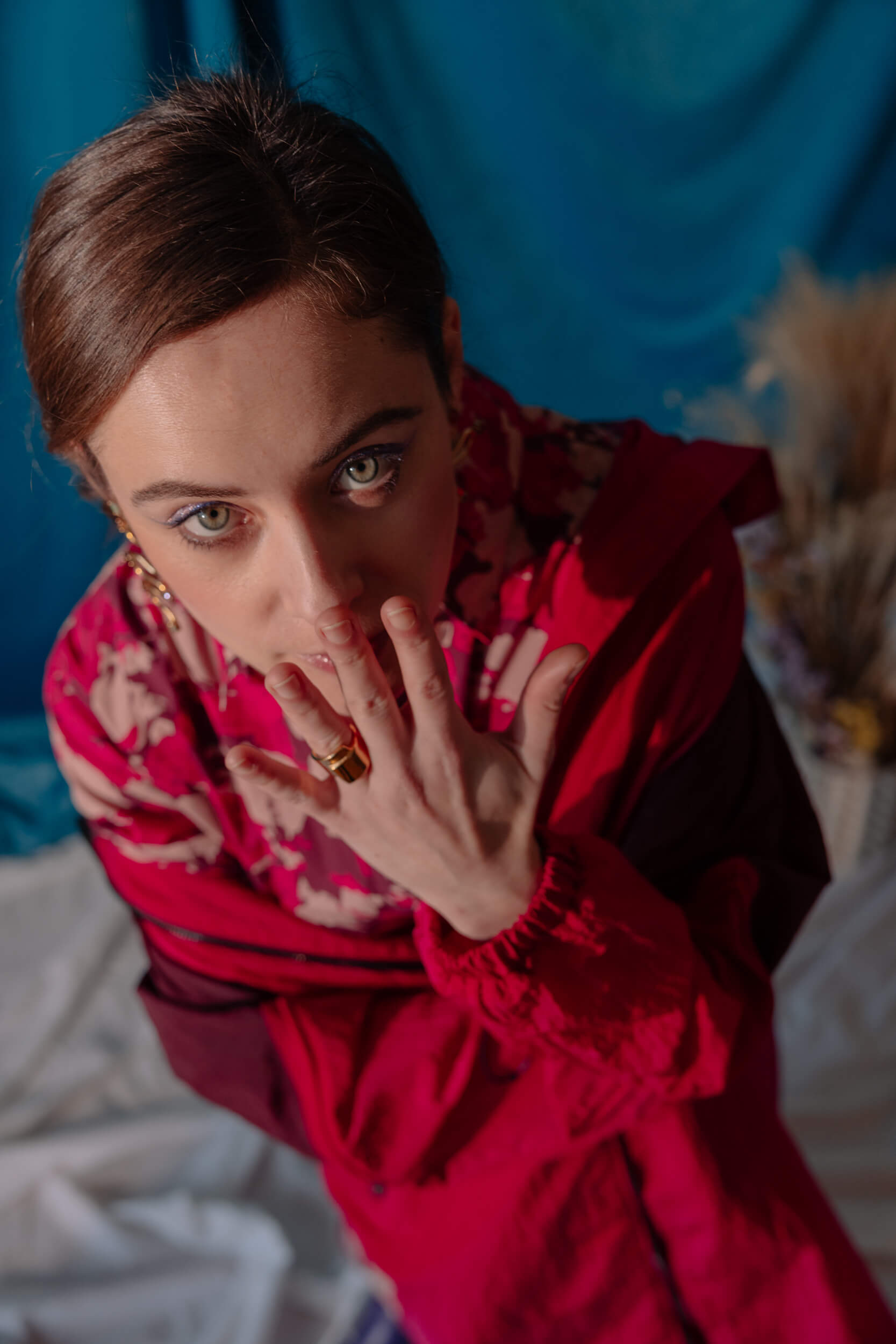 What are you afraid of?
I'm afraid of the motorway, of driving on a motorway, of certain species of insects like scolopendras and scorpions, of It, the clown (yes, I'm still scared of him, after having been traumatized by him when I was 6), of falling, of not being able to take on the responsibility of thigs, and losing faith in myself at the same time.
What's the latest thing/person that made you smile, today?
The latest person that made me smile was a colleague of mine from the play I'm performing in.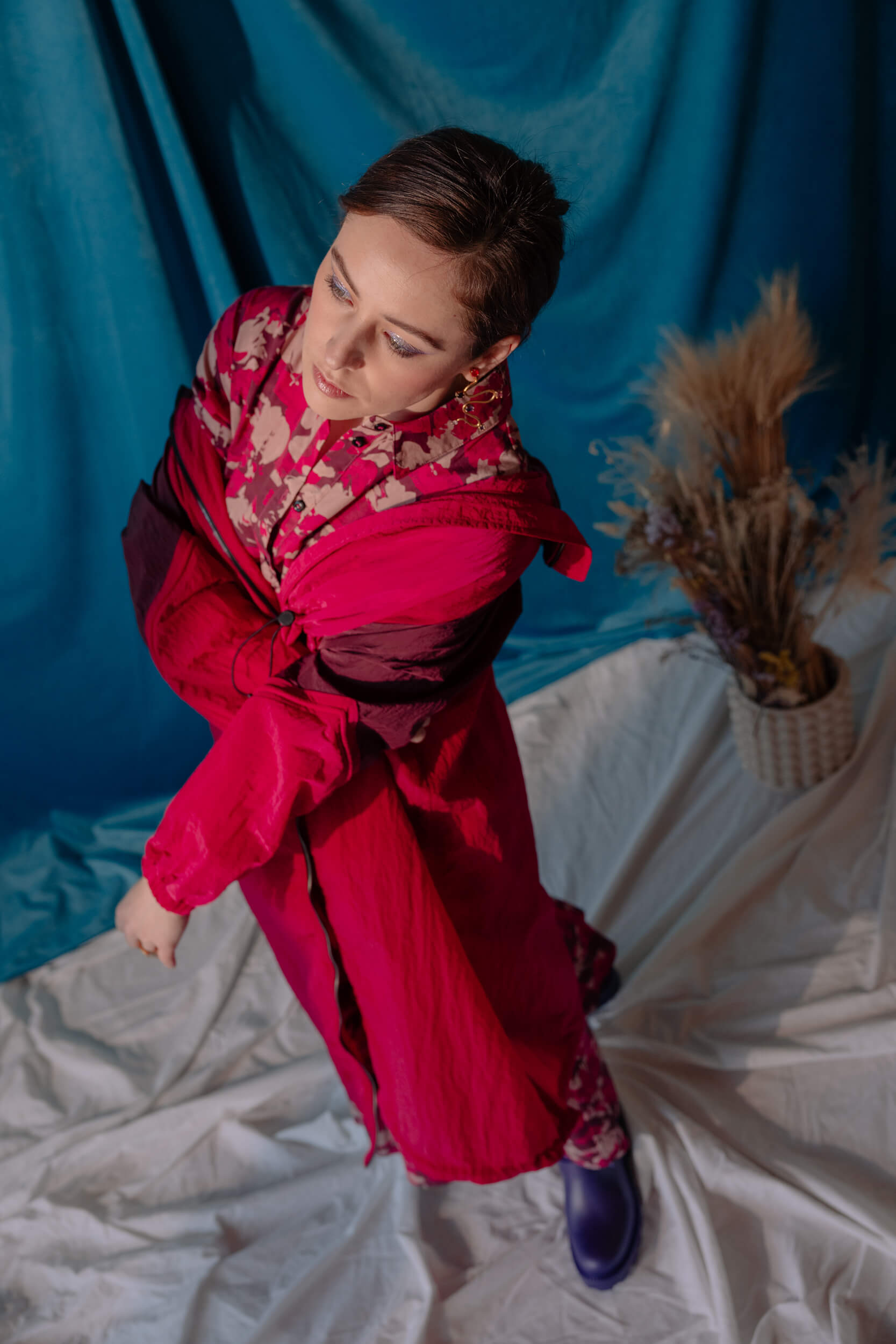 "I'm afraid […] of falling"
Your happy place?
My happy place is me, in a few years' time, on a pebble beach in Liguria, on a sunbed, in June, when it's still not too hot, with a popsicle. This is the ideal situation that makes me feel calm, that reminds me of my grandparents, my childhood, my past, and I feel so good in there.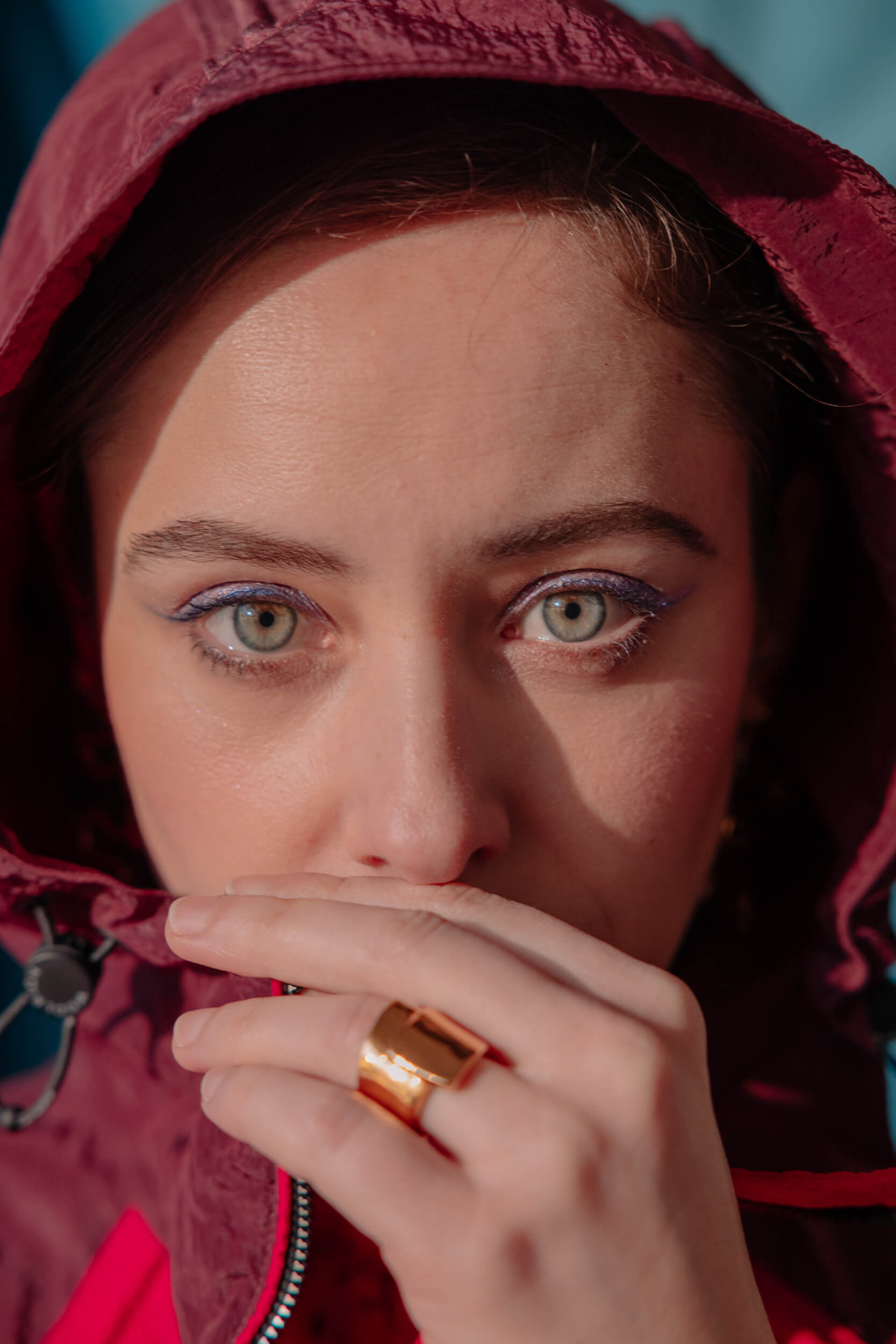 LOOK 1
Total look: Missoni 
Earrings: Voodoo Jewels
LOOK 2 
Total look: Dixie
Rings: Voodoo Jewels, Nali
Boots: Sandro Paris
LOOK 3
Total look: Woolrich
Earrings: Voodoo Jewels
Rings: Nali
Boots: Jimmy Choo