In the beginning was "High School Musical" that, with the love story between Gabriella and Troy, its songs (admit it, you still remember them) and its themes, has influenced an entire generation making it dance and romping.
Now it's time to move on and become a fan, in case you are not already one, of the new phenomenal Disney Channel Original Movie "Descendants,"  the film that all Disney Channel's lovers have been speaking about since 2015. The story tells the adventures of Mal, Carl, Evie and Jay, sons respectively of Maleficent, Cruella De Vil, the Evil Queen of Snow White and Jafar, who live in an island where all the villains of the Disney World were confined. The four protagonists are invited to move into the world of the good ones by Ben, son of Belle and Beast and Prince of Auradon, the reign where Disney heroes and heroines live.
The series, directed by Kenny Ortega ( the same filmmaker of "High School Musical"), between engaging adventures, addictive songs, and exceptional protagonists, has reached its third chapter, which will be released next Summer. What if we told you that, to deceive the long wait, it is possible to have a glimpse of "Descendants 3"?
No, it is not a spell made with the magic wand of the Fairy Godmother, but rather of a hint revealed by the daughter of the Fairy Godmother herself, Jane, portraited by the young actress Brenna D'Amico! Brenna, who is 18 years old, has already given proof of her singing and acting talent with "Descendants," but the future has a lot of projects for her that will test her skills: this, however, does not frighten her, because she is determined to do more and more, and when you love what you do then the journey becomes much simpler!
Be our guest, or rather, be Brenna's guests at least for a while!
__________
 What's your take on the upcoming third movie of "Descendants"? And how does it feel to be back as Jane?
__________
"Descendants 3" is going to be just as amazing as the first two movies. I love playing Jane, and it was great to be back with everyone! I'm so grateful for this whole experience.
__________
 The first two movies had very important and clear messages, such as finding a balance between who you were and who you are. What can you unveil us about the message of the third film?
__________
The message of the third film is to not judge people for their past, or for things they've done or for where they come from. It's about learning to accept everyone and to give people a chance to do and be better.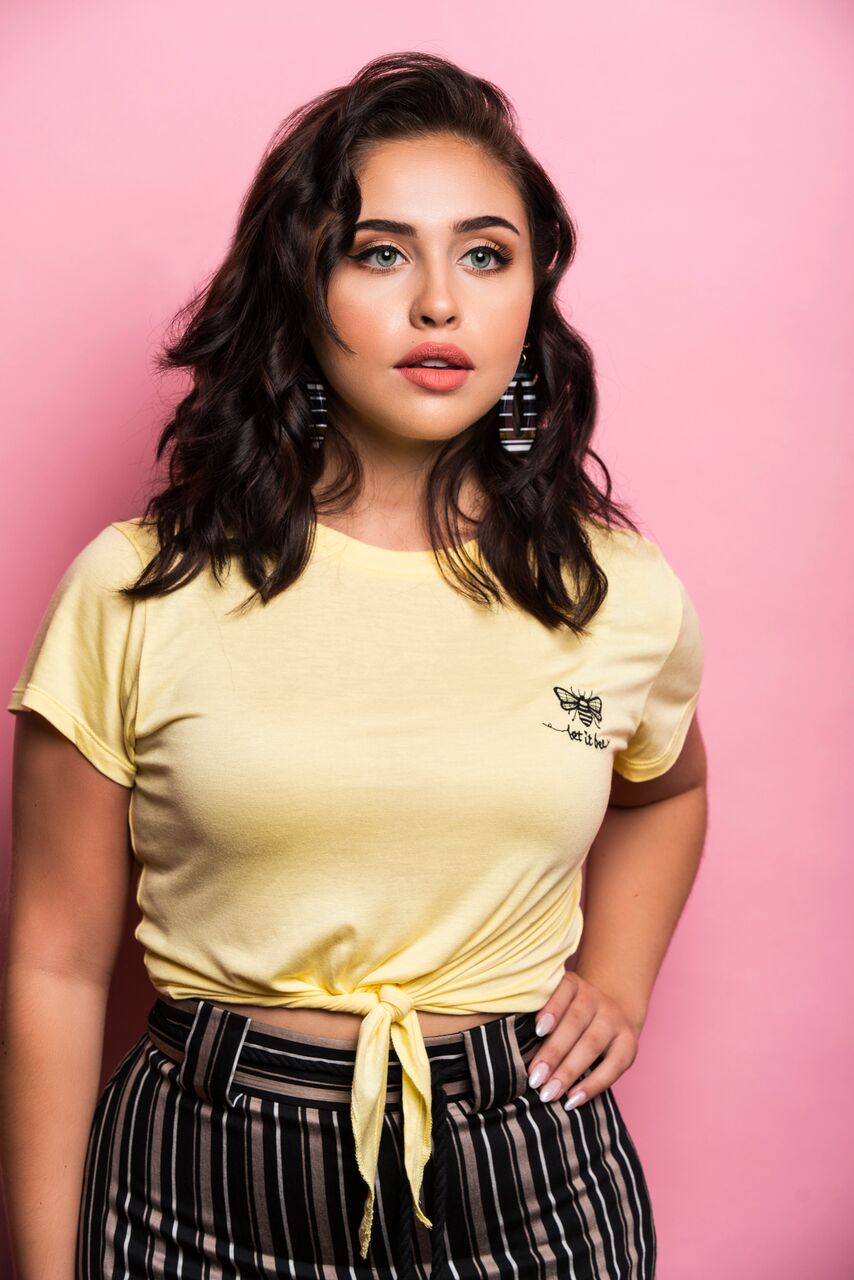 "The message of the third film is to not judge people for their past or for things they've done or for where they come from."
__________
How was the mood on set and how did it change with the addition of the new actors and characters? 
__________
Always such a fun vibe on set! We truly have the best cast and crew. Everyone is so supportive and new actors are always welcomed with open arms! 
__________
 In the movies you sing and act at the same time, but what do you prefer the most?
__________
I love singing and acting, equally. I started participating in musical theatre productions when I was 8 years old and I've been hooked ever since.
__________
 What's a film, both Disney or not, that combines perfectly music and cinema for you?
__________
I loved "La La Land"! So good!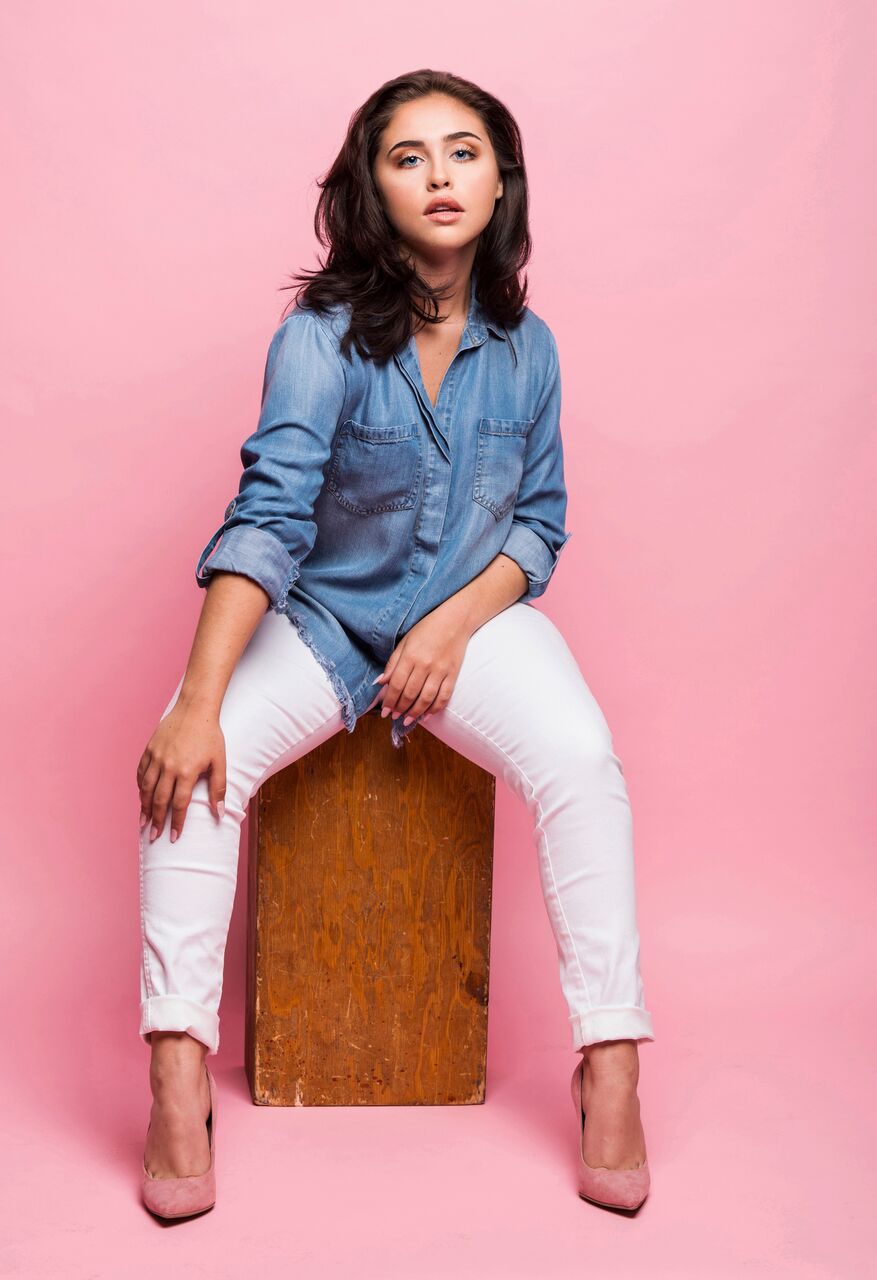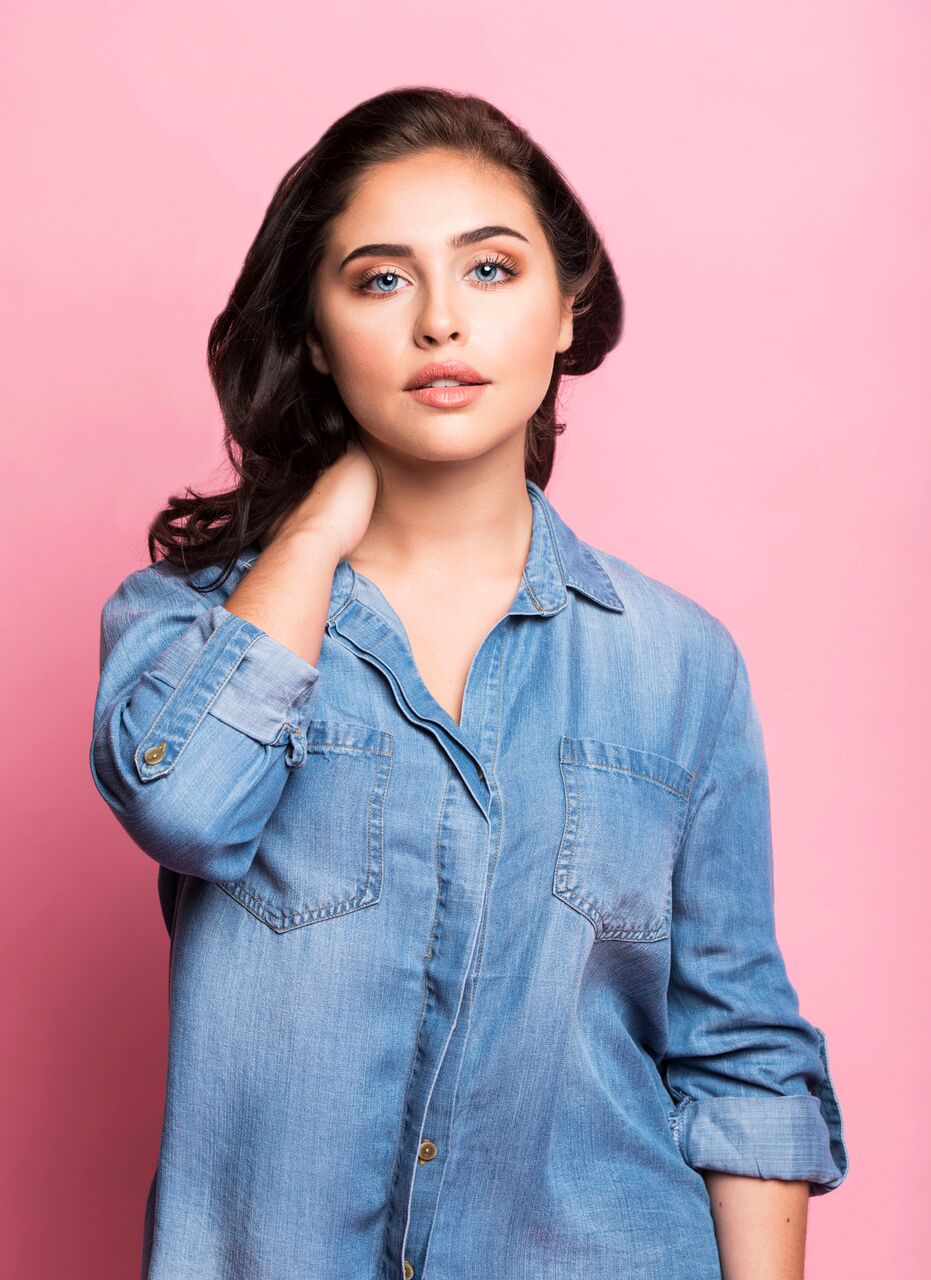 __________
 The relationship with your mother in the movies is something that everyone can relate to: did you take something from your personal experience? And more generally, how did you prepare for your character?
__________
Jane had insecurities that she wanted to fix with the magic wand, but her mother wanted her to learn to see the good and beauty in herself that was already there. Jane eventually got there and realized her mom was right. And that's the thing I've learned…My mom is usually right!
__________
 What's your rêve (dream) for the future?
__________
I want to continue acting. I truly love everything about it.
__________
You have another upcoming project: "Saturday at the Starlight," what can you unveil us about that?
_________
I had so much fun filming that movie! It's a comedy set in a roller rink in the mid-'90s and it's about a crazy night at this roller rink. I think people are going to LOVE it.
"Learn to see the good and beauty that was already there."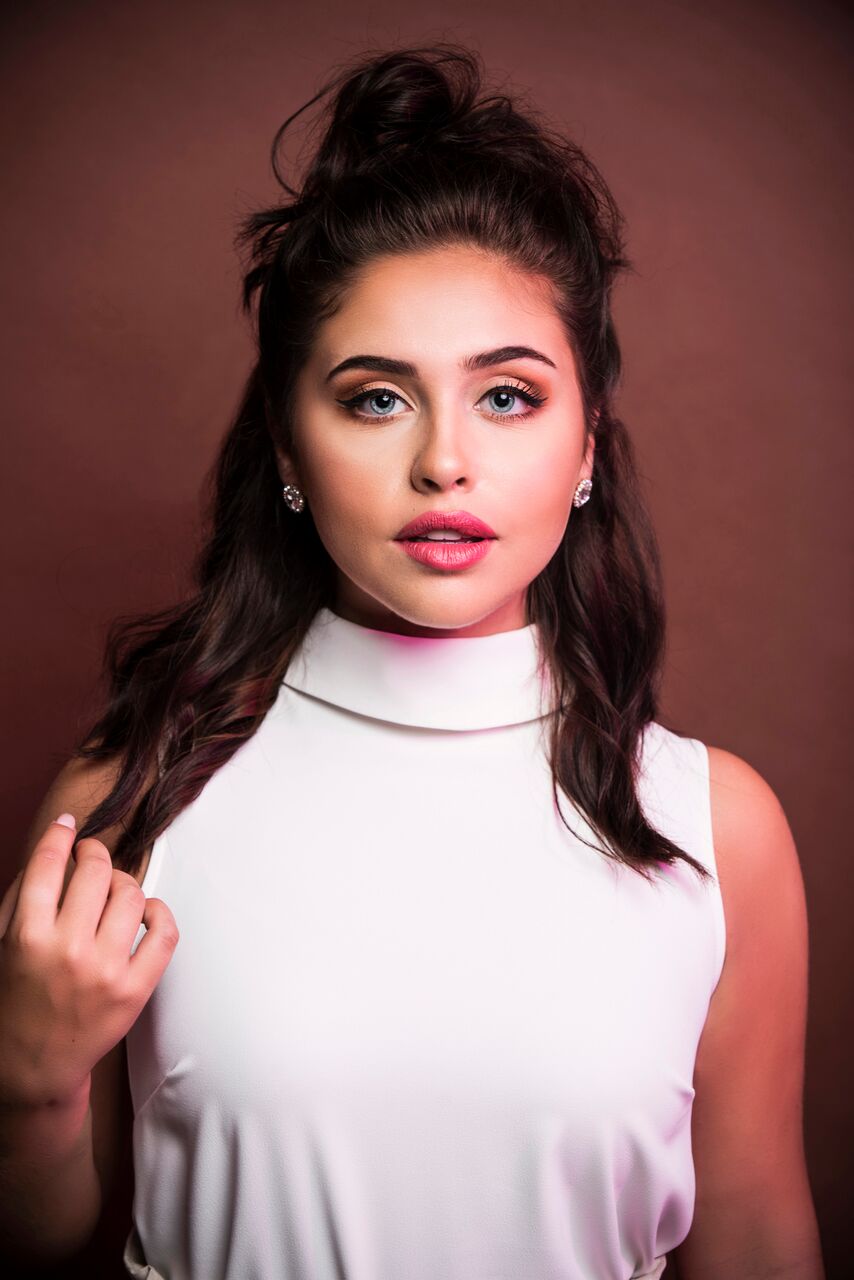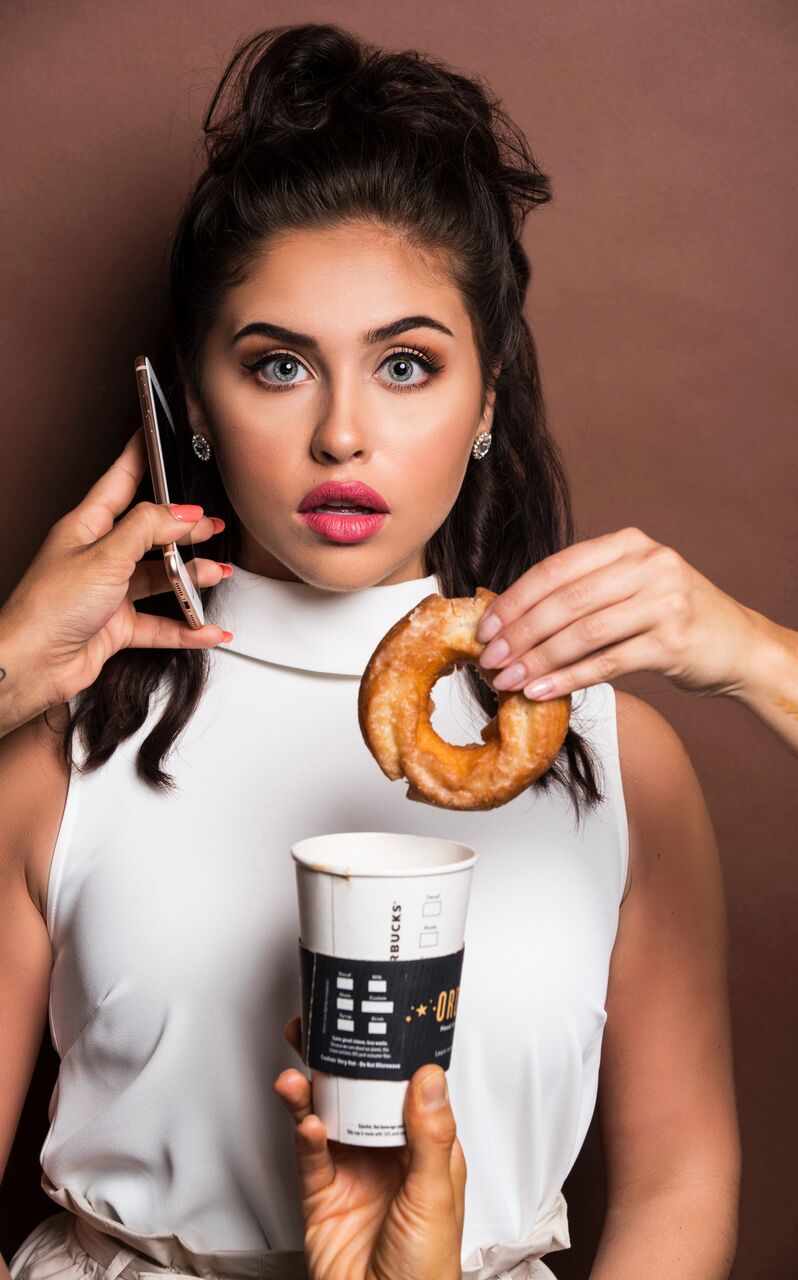 __________
What's your favorite Disney song? 
__________

"Reflection" from "Mulan." Beautiful!
__________
 What's your epic fail on the job?
__________
Falling! I'm so clumsy! I don't think there is a set where I haven't fallen!
__________
What's your happy place? 
__________
I love being at the beach with my friends and family.
__________
What is the last series you binge-watched?
__________
"Atypical" on Netflix! Watch it now!
__________
If you could go to a dinner party with three Disney characters, who would you choose? 
__________
Oh, this is so hard! I'll pick Belle, Beast, and Mulan!
__________
What's next for Brenna?
_________
Right now I'm working on an indie movie, "The Never List." And I just booked another movie, which I'll start right after "The Never List," so I'm excited!