Actress and model, a point of reference for Gen Z, Beatrice Vendramin has emerged as one of the most promising young stars in the Italian scene. We met her for a beach photo shoot, and later, we talked about her new film project, "Felicità", Micaela Ramazzotti's directorial debut presented at the Venice Film Festival. In a profound portrait of the pursuit of happiness, Beatrice portrays a delicate role, playing the character of a patient in a psychiatric facility struggling with eating disorders. Together, we explored her approach to acting, the challenges she has faced in her career, and reflections on the realistic representation of sensitive issues in contemporary cinema.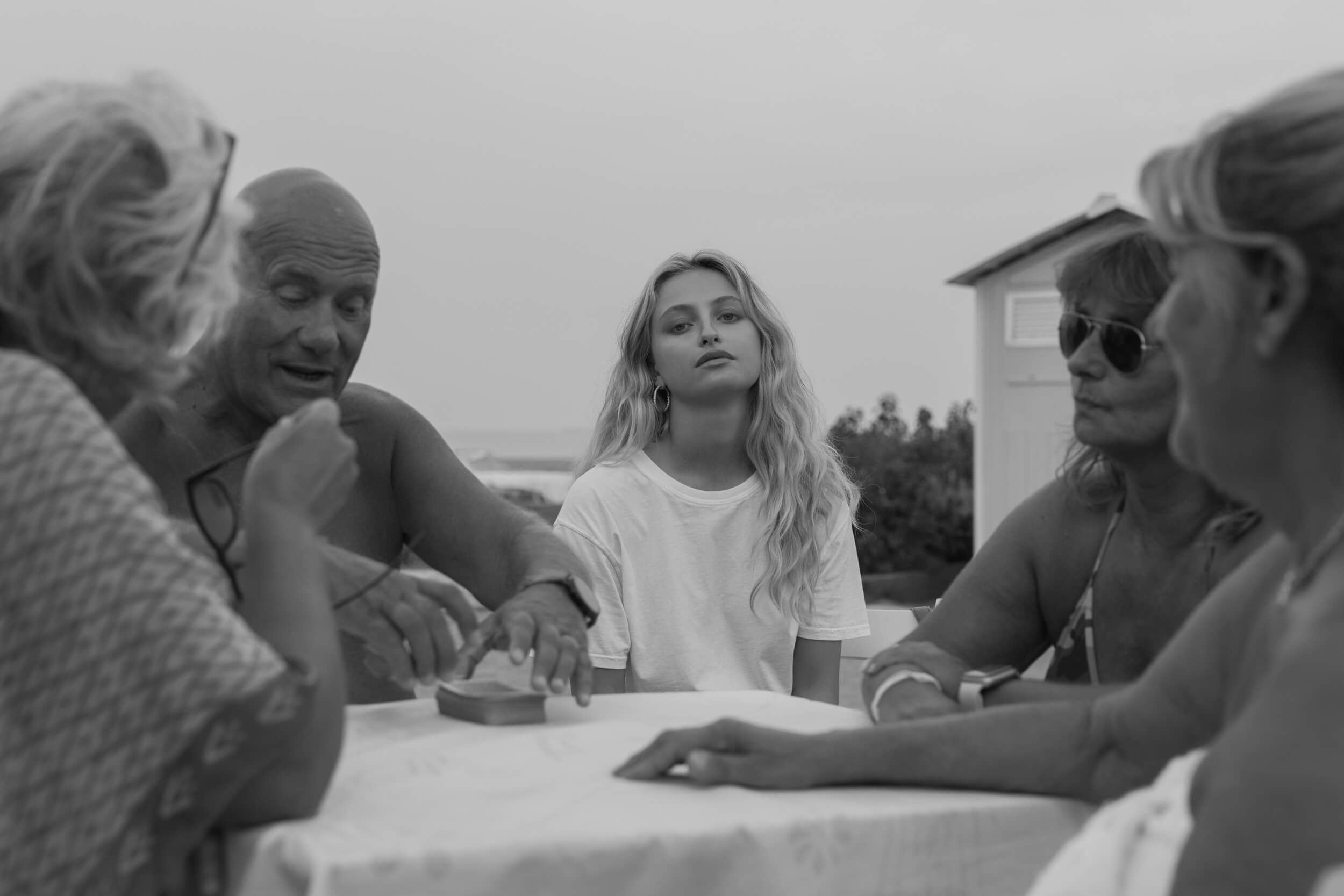 What is your earliest cinema memory?
My earliest cinema memory is when, as a very young child, my mom took me to see "Harry Potter", perhaps it was the first time I went to the cinema.
When you build a character, are you more emotional or rational?
Definitely more emotional.
In "Felicità" you play a patient in the psychiatric facility where the protagonist's brother is taken. Your character suffers from an eating disorder, being dependent on the need for her image to appear perfect and desirable to others. A "disease" of the new generations, especially that of perfectionism from social media. How was the preparation for this character? Is there something new you discovered about yourself? What is your relationship with social media, for example?
The character was prepared together with Micaela, who explained very clearly the direction she wanted to go with Ludovica. My relationship with social media is very healthy and balanced; sometimes, I spend more time using them, while other times, I prefer to take a break. I think it's crucial to have balance in this regard.
When I discovered the title of the film, my first thought was, "this will be a film that talks about the exact opposite." In fact, it is, it's a tragedy, but at the same time, it's the story of great suffering that promises happiness, or hides it somewhere, trapping it. Do you think happiness is only attainable through pain? That there is no happy person who has not suffered first?
Certainly, without pain, one could not truly know happiness. That said, I don't believe it's necessary to suffer to be happy.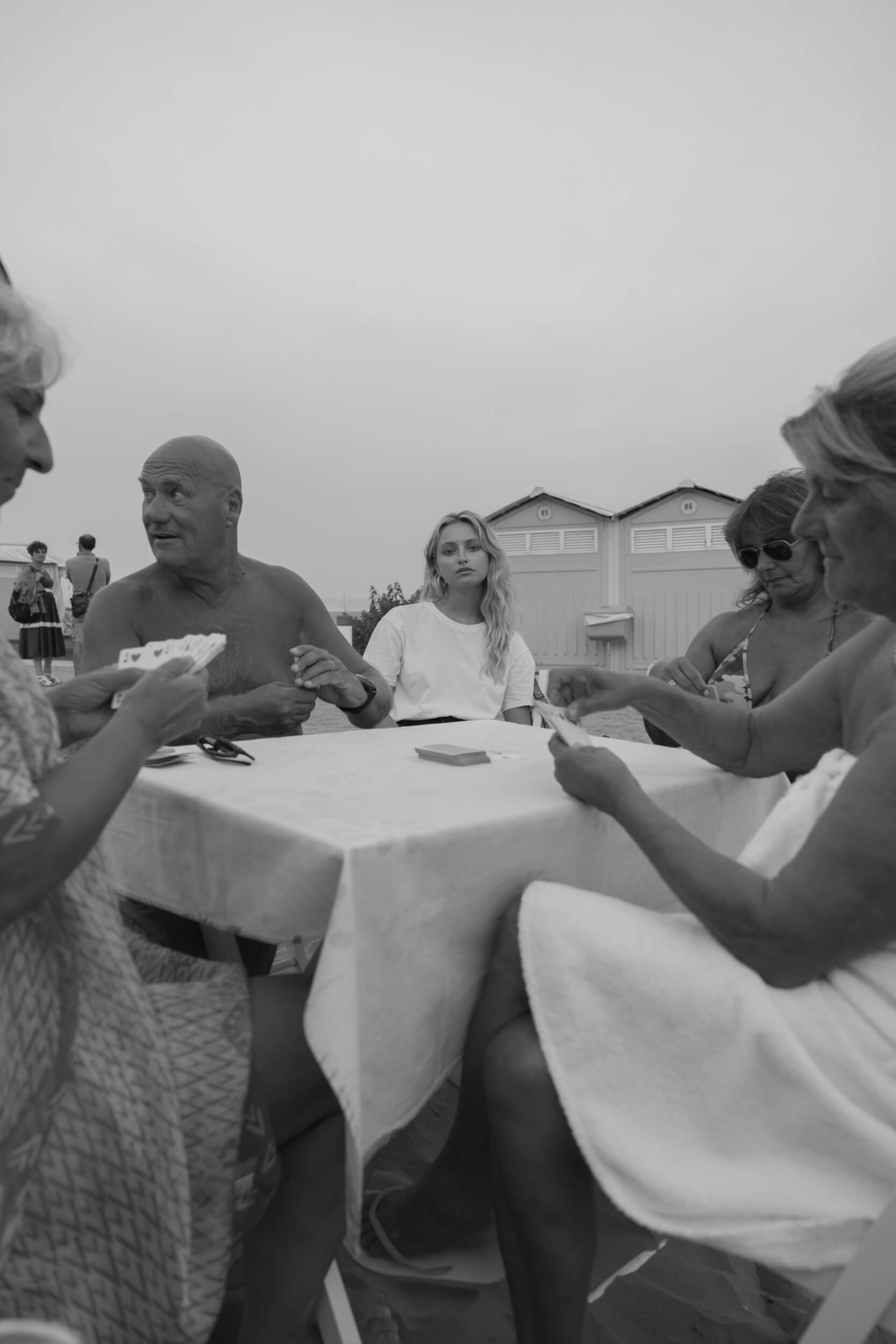 We'll soon see you in the series "Noi siamo leggenda", what can you reveal about the series and your character?
I can't wait for it to be released; it's a series I worked on very intensively, a teen drama fantasy that I hope will capture the hearts of many young people. My character is a dual role, and I can't reveal more about it yet, but it was a really interesting project that allowed me to grow a lot as an actress, thanks to the guidance of the director, Carmine Elia, and actors like Giacomo Giorgio with whom I had the pleasure of sharing the set.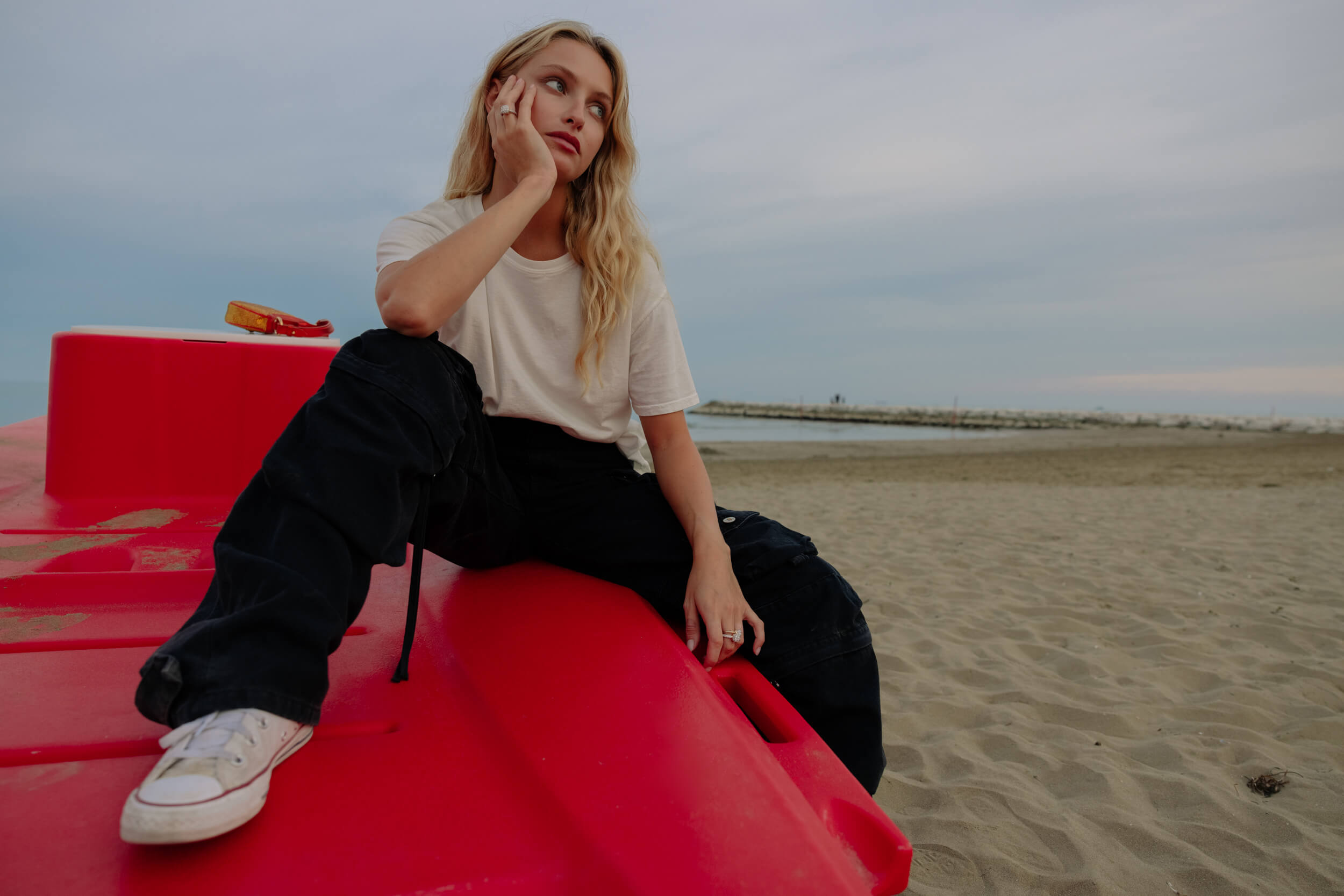 Speaking of upbringing, you grew up in the world of cinema. Is there anything that has been difficult for you to accept about yourself or this world? And what makes you happiest?
I think the important thing is never to stop learning; what makes me happiest are the human relationships that originate on set.
And what is happiness for you, really?
Happiness is having people you love by your side, laughing a lot, never taking yourself too seriously, letting things go, and always being amazed by the little things.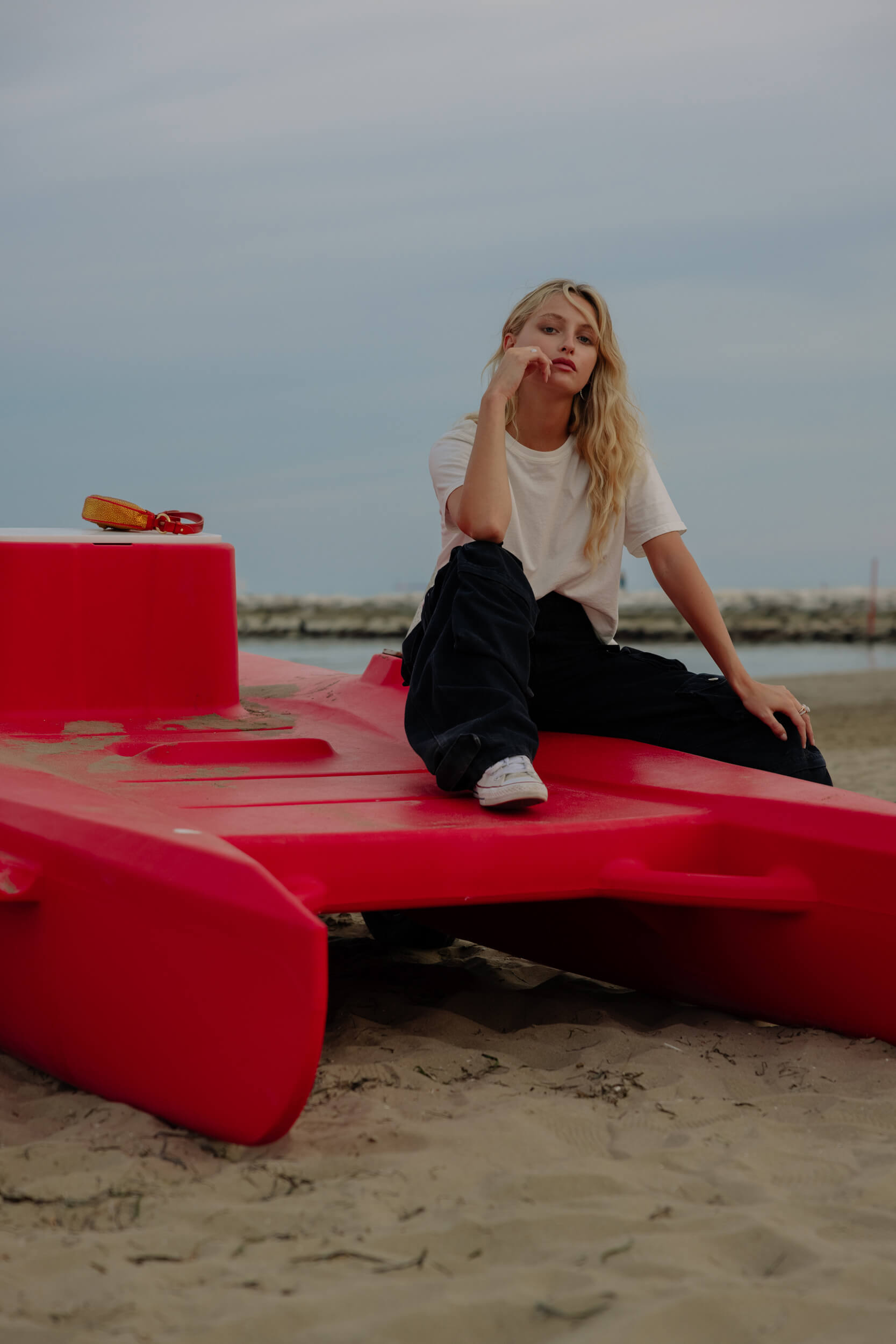 "…what makes me happiest are the human relationships that originate on set."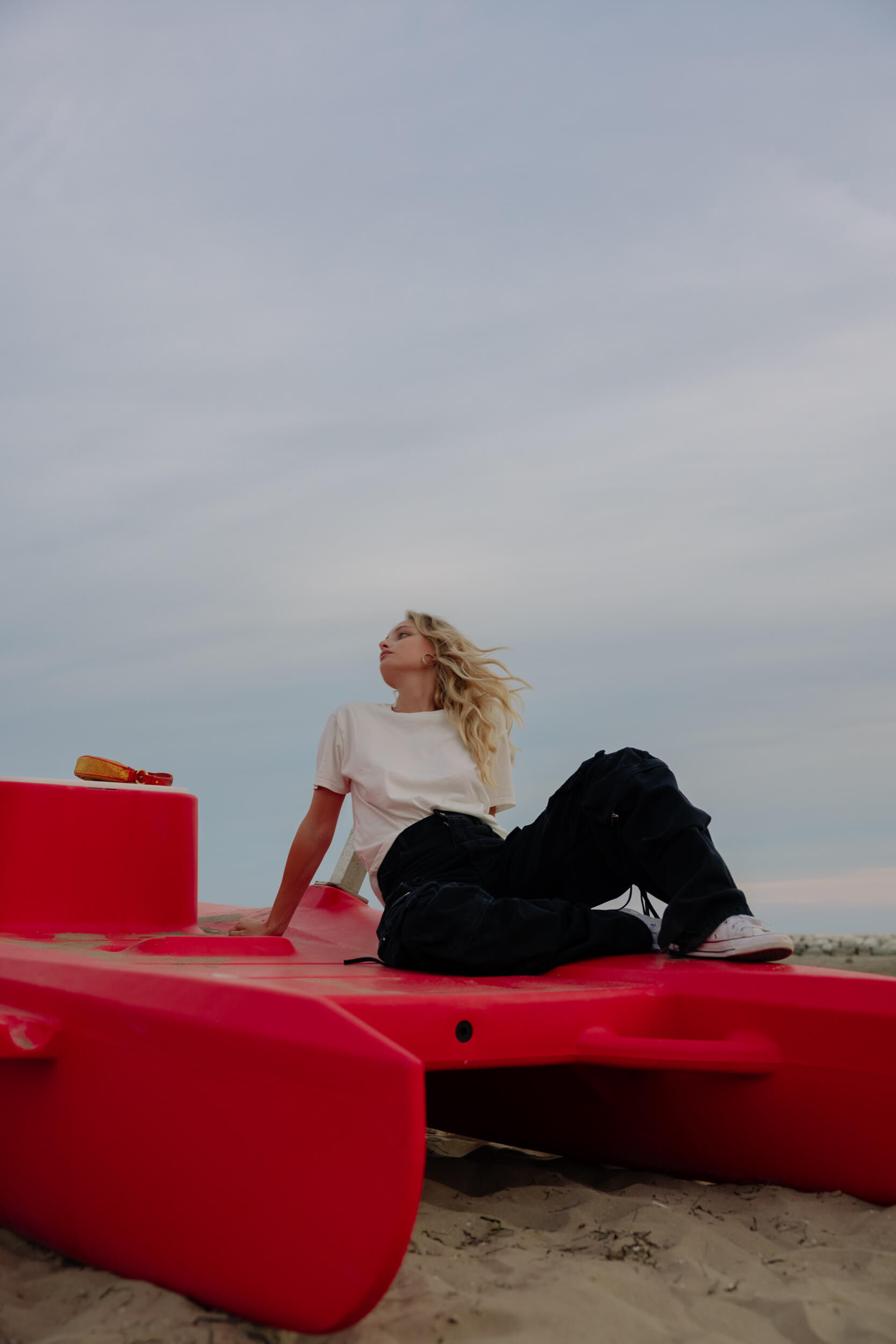 Are there rituals/habits you do every day to "connect" with yourself, or is it something that comes naturally to you?
I don't have specific rituals.
Have you ever felt lonely? How do you deal with loneliness? Do you sometimes actively seek it?
I often seek solitude because I also like to detach from the world and stay at home by myself. However, especially during this period, I enjoy being in the company of others.
What was the best "fuck you" of your life?
In my opinion, the best one is yet to happen.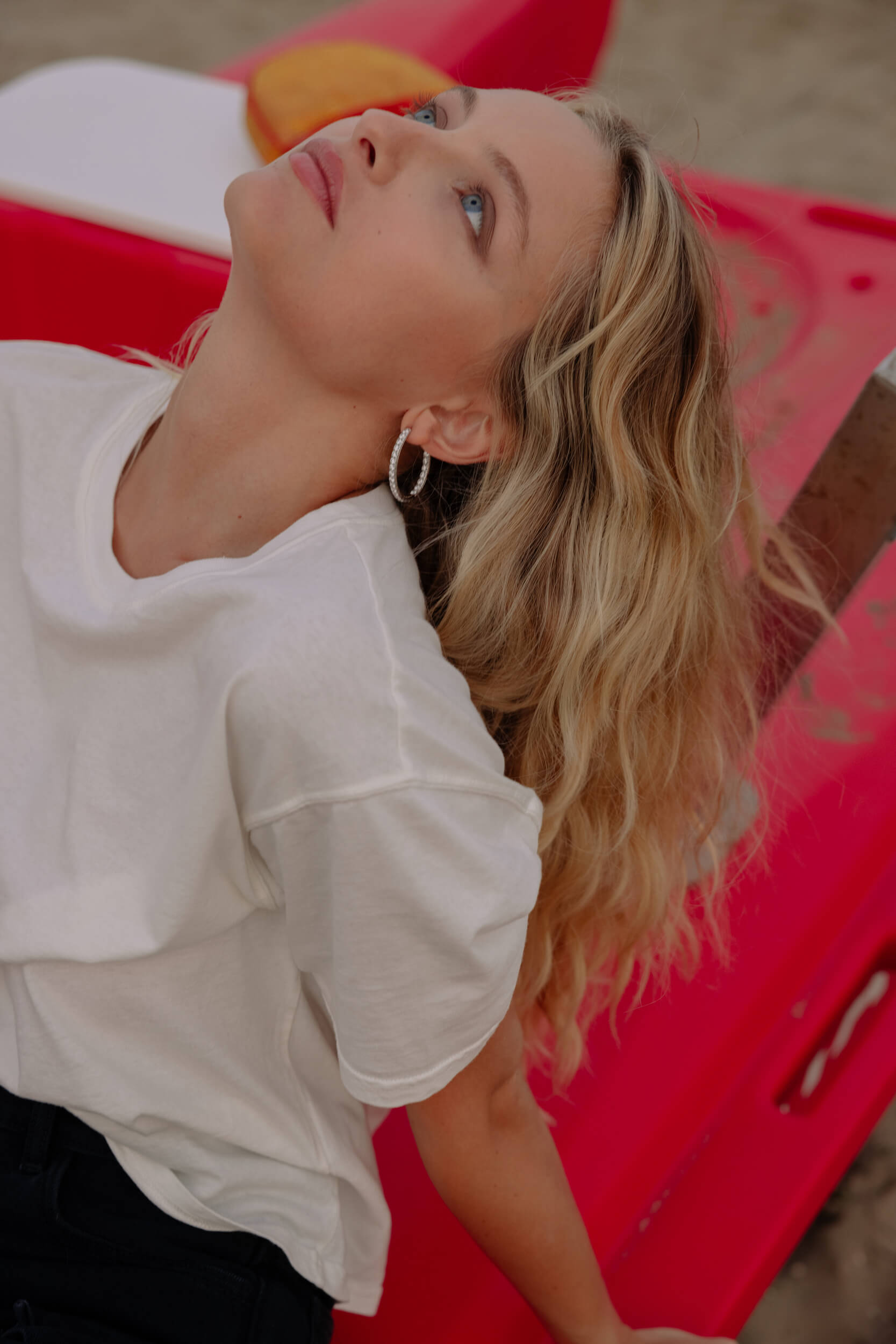 What makes you angry?
Regretting not having done something without listening to my gut feeling.
What does it mean for you to feel comfortable with yourself?
It means taking care of your body, going to the gym and eating healthy perhaps, or simply taking a shower and getting ready to go out. Honestly, fortunately, I always feel comfortable in my body, especially when I take care of myself.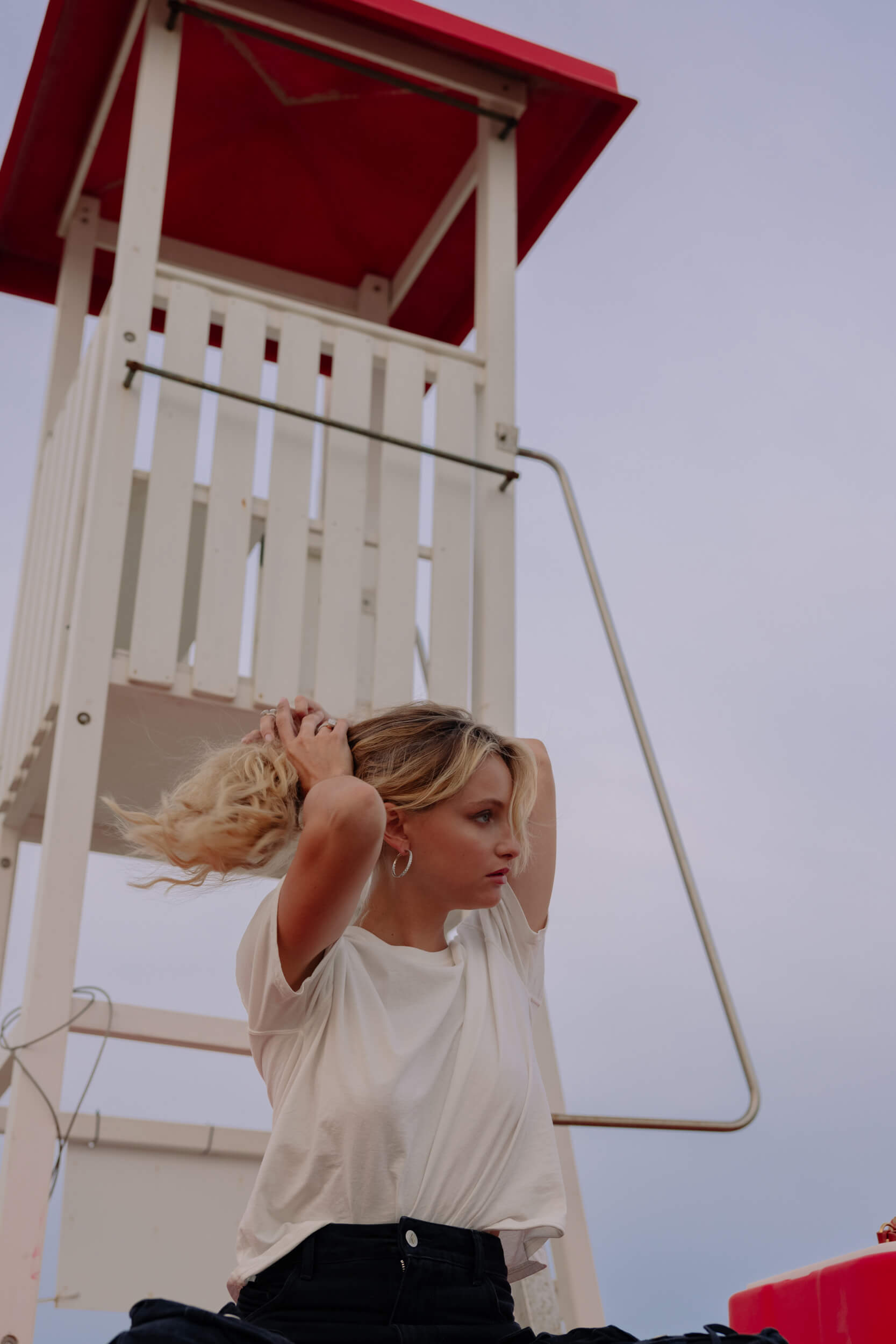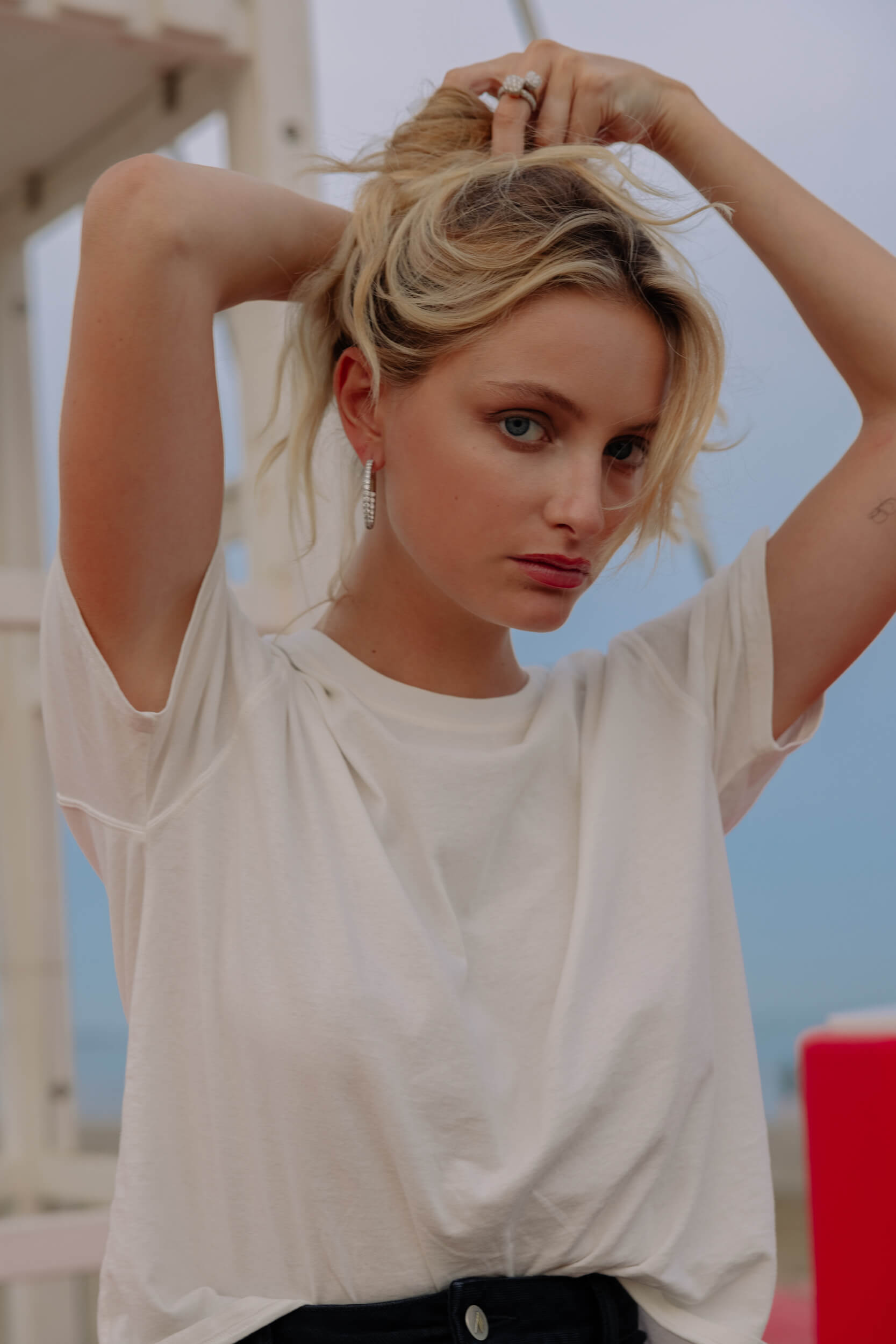 What scares you the most?
The possibility of disappointing someone I love.
What has been your biggest act of rebellion so far?
There's one every day.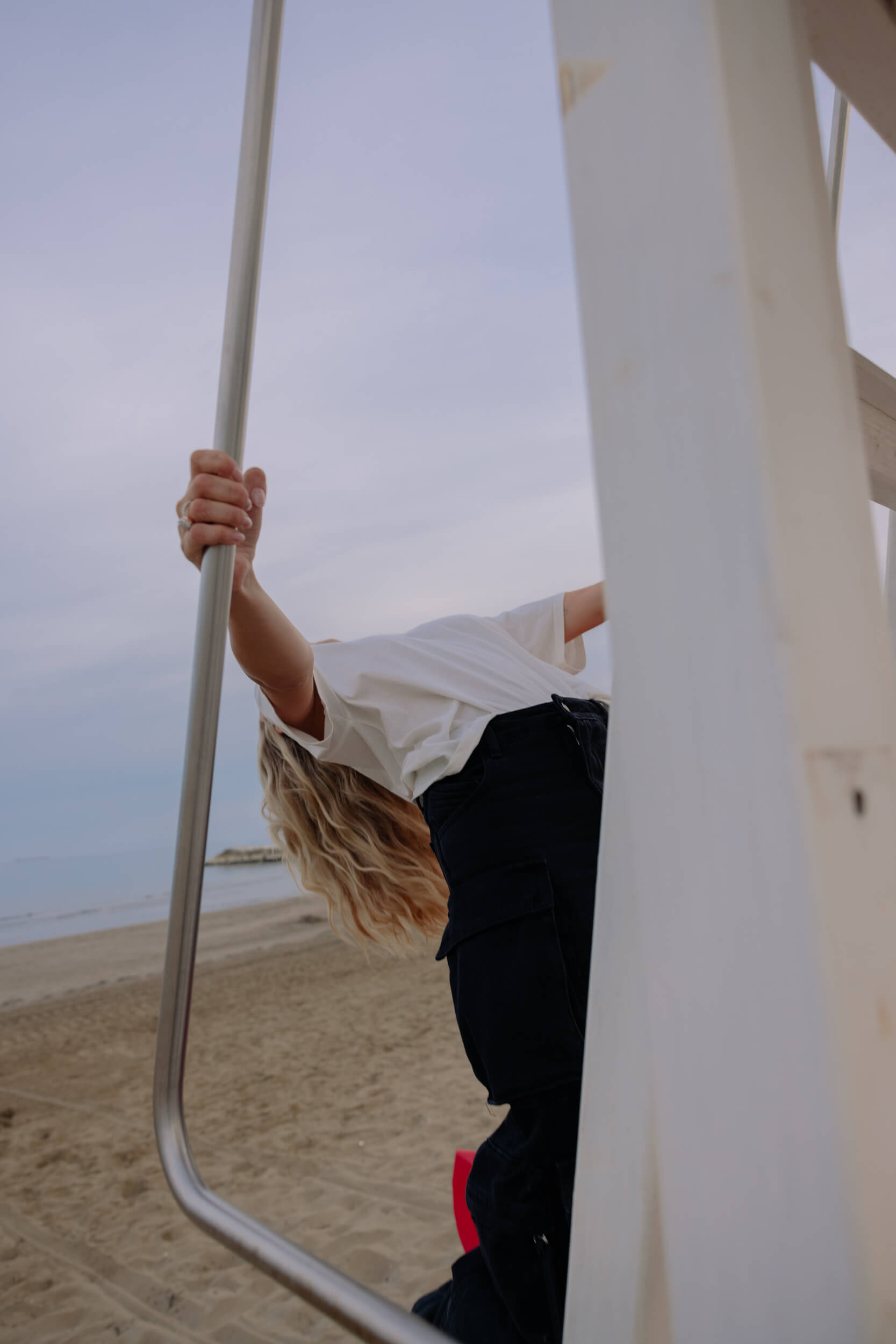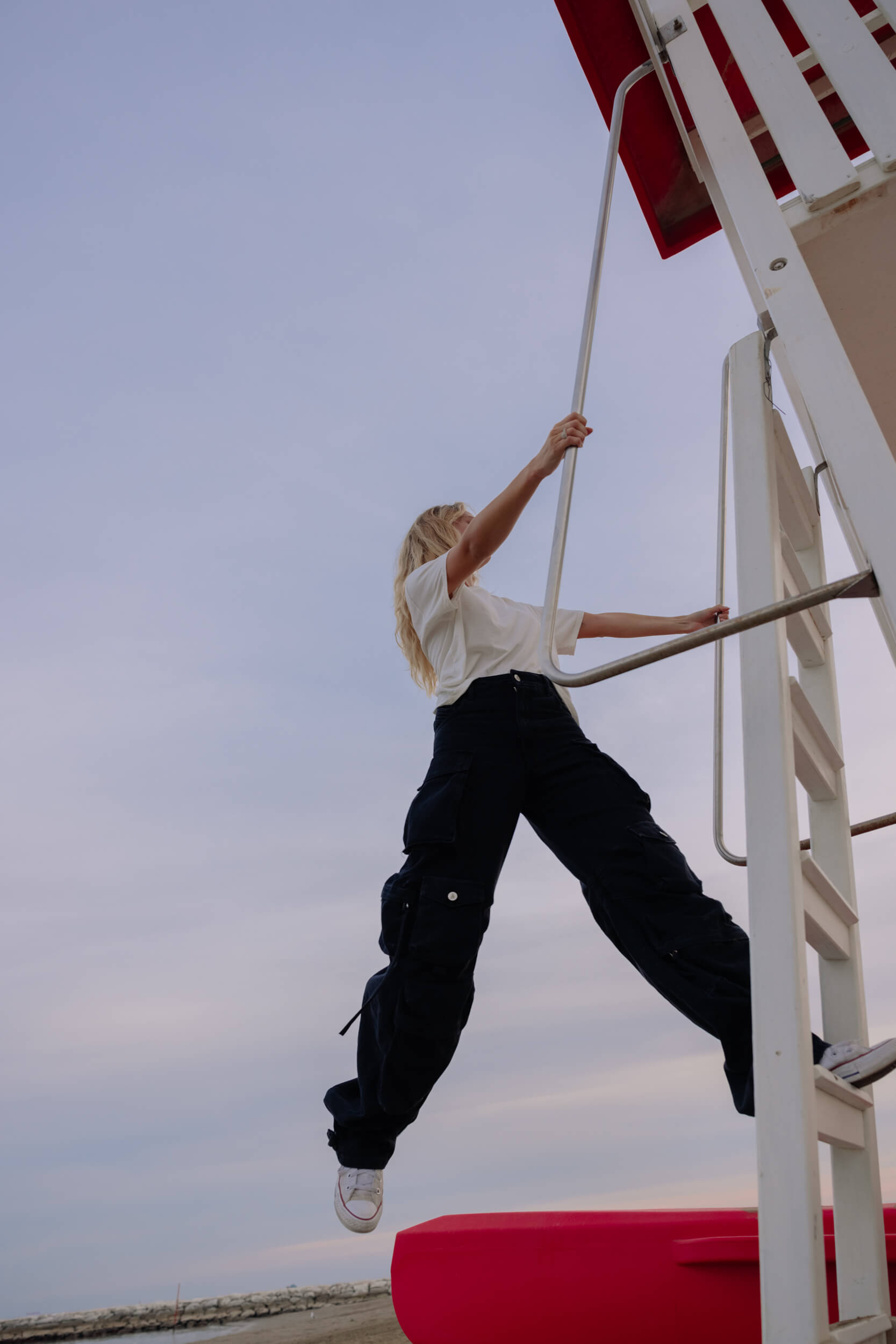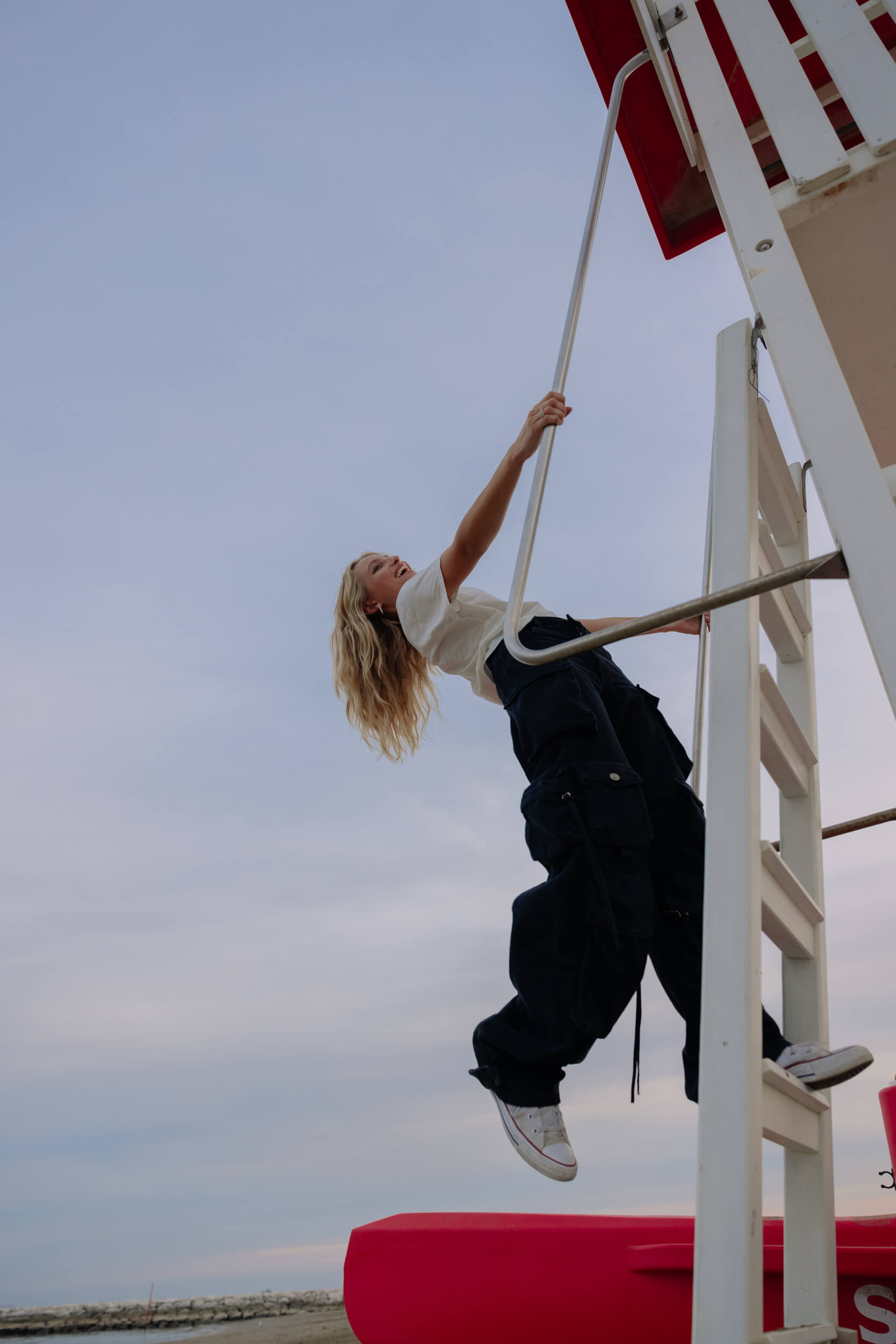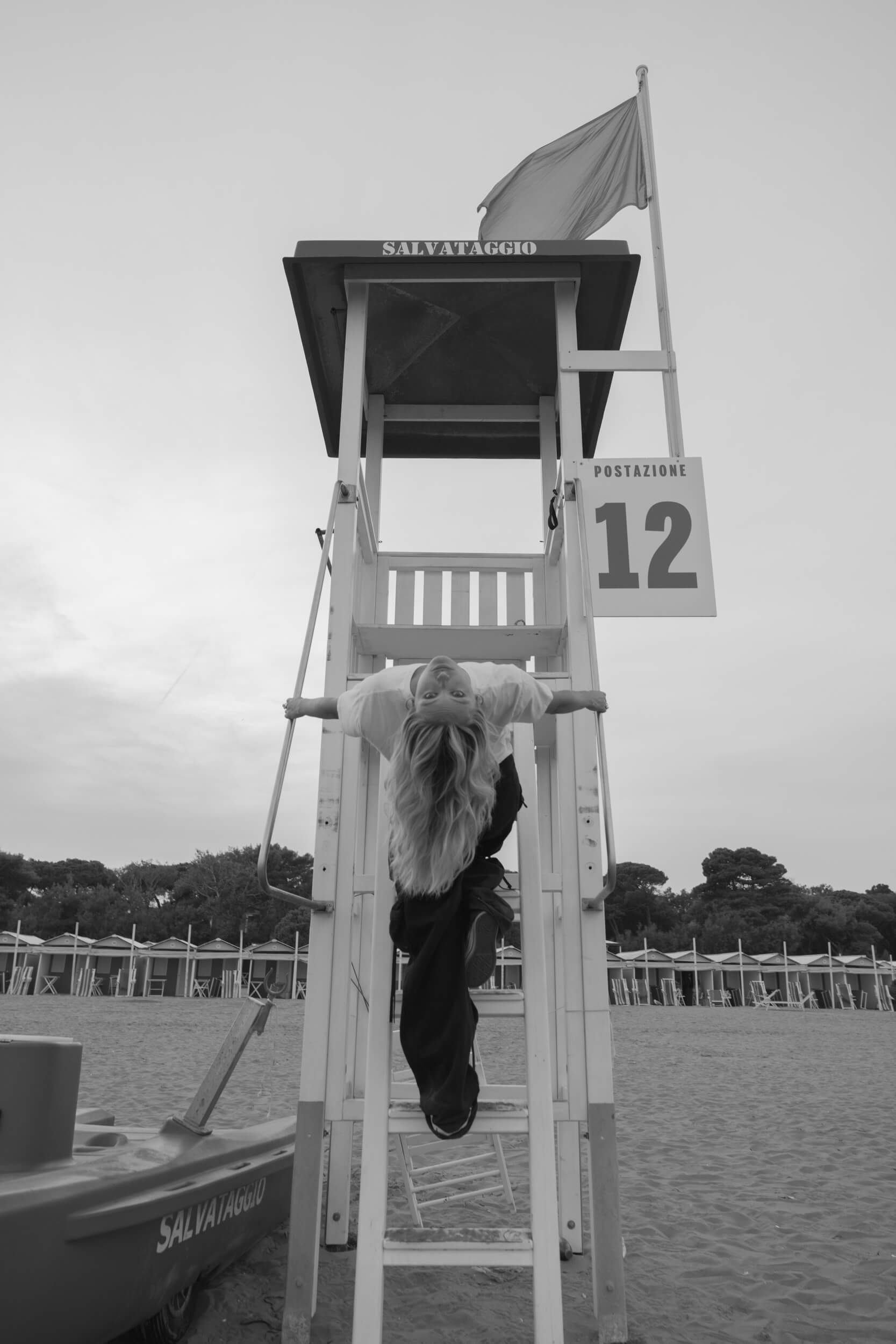 The book on your bedside table?
The biography of Frank Sinatra.
The last thing or person to make you smile?
It happened the last time someone told me that I am special.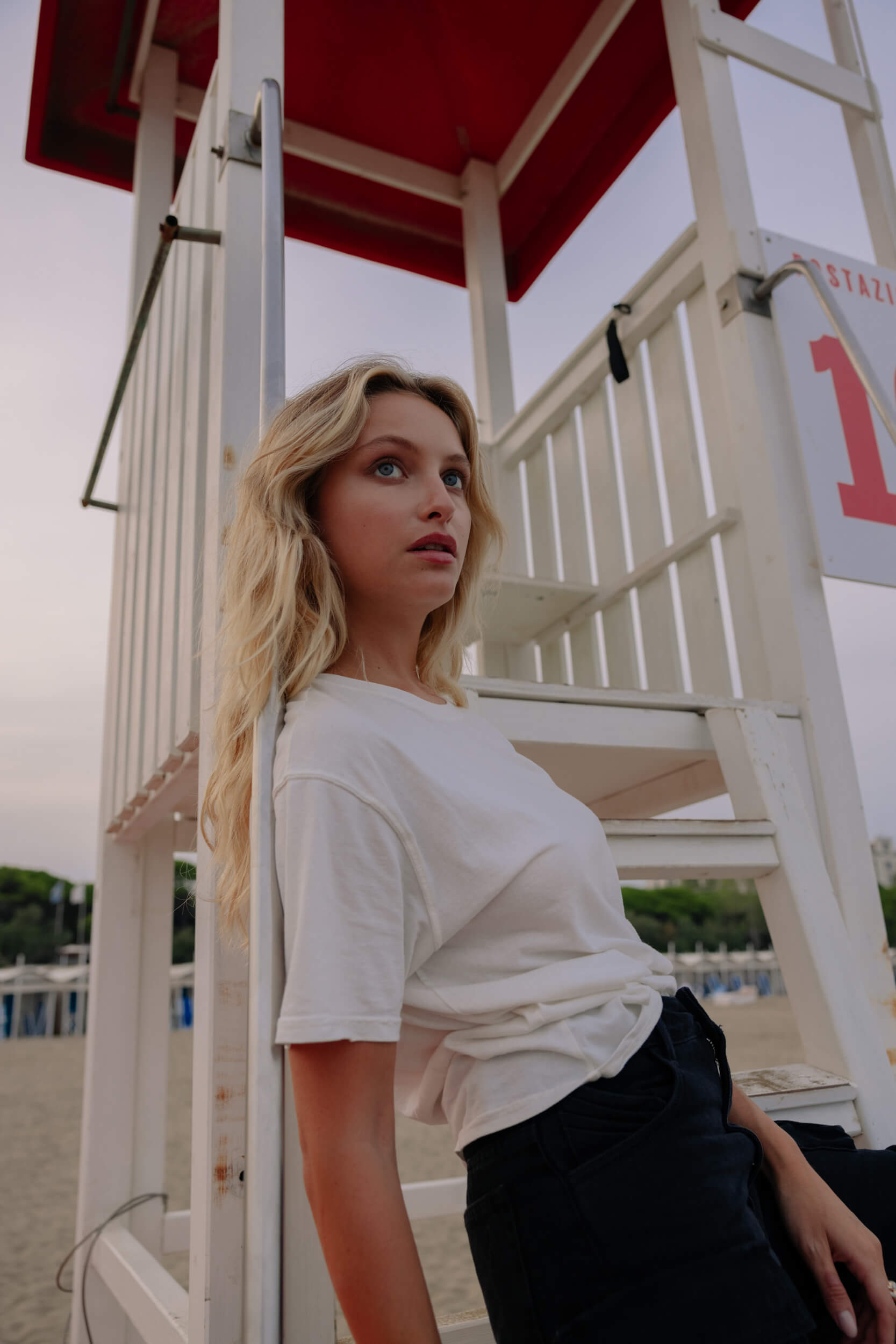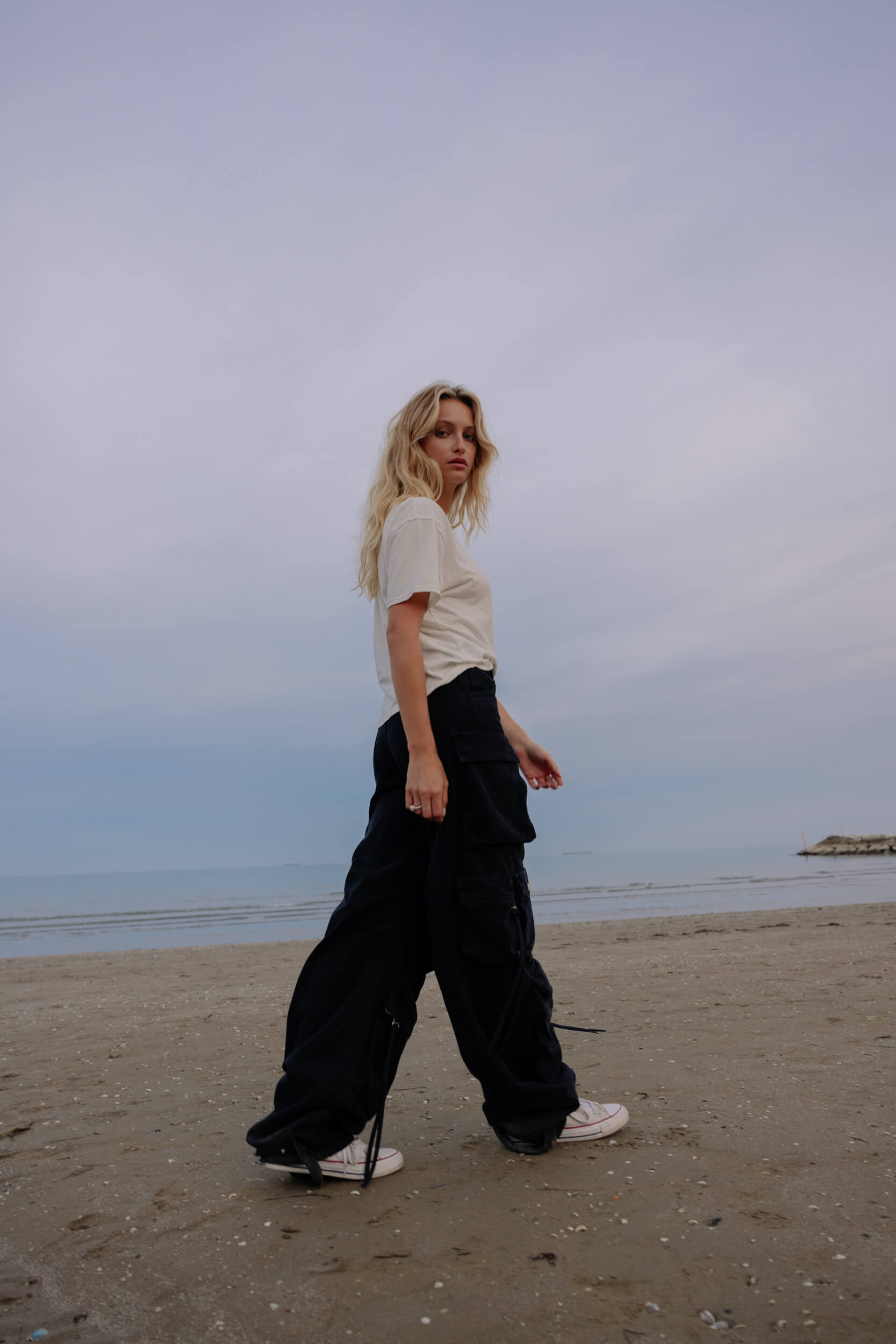 What is your happy place?
My home with my parents and my brother.
Since we caught you mid-card game, what is your favorite game? And when do you put on your "Poker face"?
I like playing Scopa.