HBO has joined forces with creators Lena Dunham and Jenni Konner for a new exhilarating comedy series: "Camping." Alongside Jennifer Garner, David Tennant and Juliette Lewis we find Arturo Del Puerto, who we had the chance to ask about this new project and his character, Miguel, who is going through a mid-life crisis and he would do anything to feel loved again.
Being a series regular on a HBO show feels like a dream come to true according to Arturo, find out what else he told us about his upcoming projects and some more curiosities, like what he loves most about Spain, the Country he grew up in.
__________
On "Camping," what made you want to be part of the project?
__________
The first thing was being part of an HBO project. HBO has always had the vision and the courage to tell very diverse stories. Then, working with Lena Dunham and Jenni Konner was also very exciting since I've always admired their body of work and I think they are super talented and very good at creating complex characters.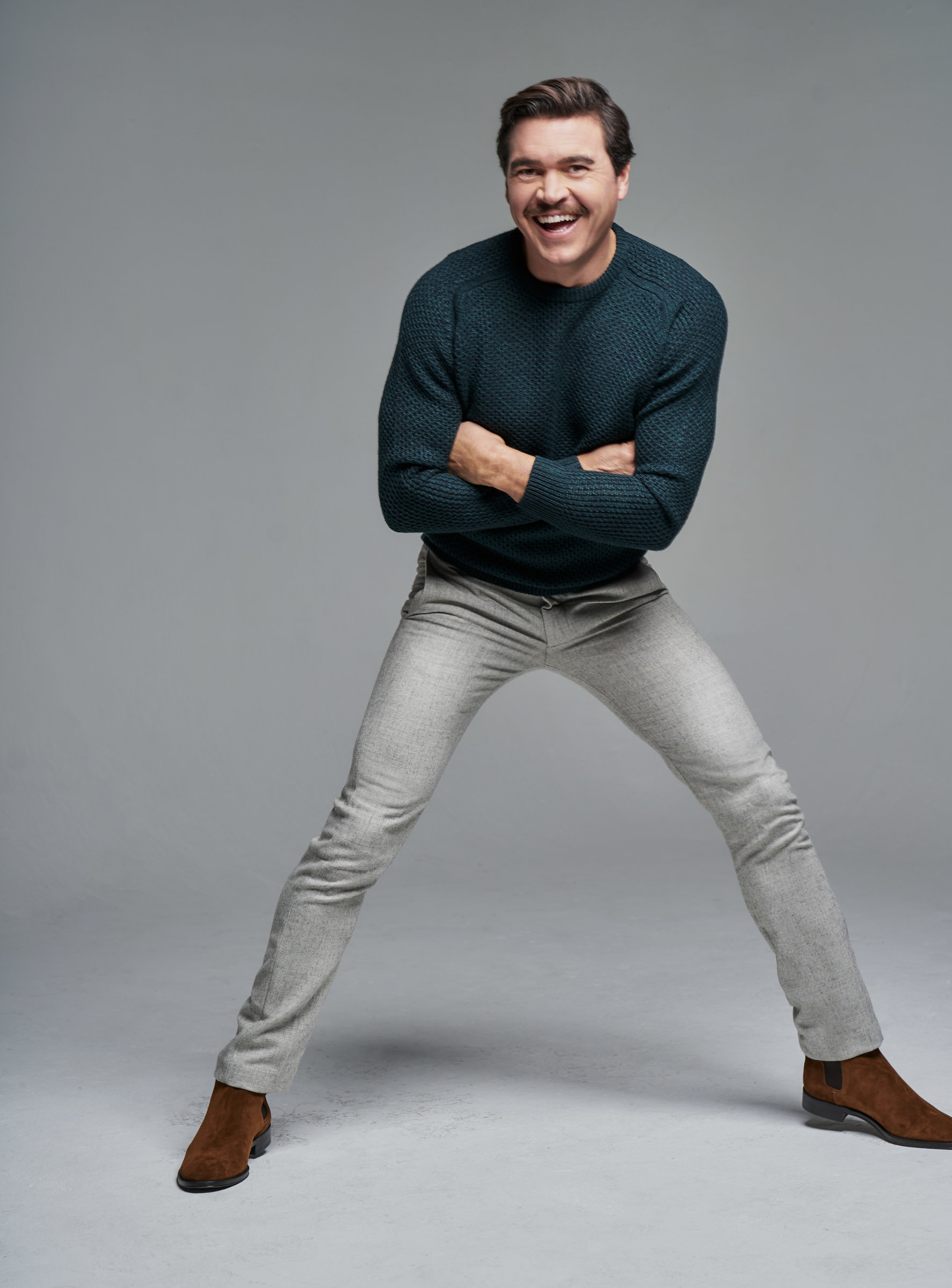 "The first thing was being part of an HBO project."
__________
Did you have space for some improvisation?
__________
We always got what was written on the page first and after that, we normally would have some time to play around. We also had a brilliant team of writers on set that would come up with ideas on the spot. So it was a very creatively free environment. But we always made sure we got what was written first. The scripts were so great that it was hard to try to make them better.
__________
How did you relate with your character Miguel?
__________
Miguel is someone who is going through a mid-life crisis and his heart is aching. I think we've all experienced what it's like to be heartbroken and lonely, so I tried to build the character from that premise. He's a guy that is literally willing to do anything, even if it means turning his life around and following a woman's desires, to feel wanted again. In this case, it's by a very odd and free-spirited woman that's the complete opposite of his wife.
__________
If you were to go camping, where and with whom would you go?
__________
I would go to the Grand Canyon or Iceland to go see the northern lights. But I would also enjoy to just camp by a river and listen to the water running all day and fish and read all day. Who I would take? That's easy! I would take my rescue puppy, Frankie!
__________
What can you unveil about your upcoming project "For All Mankind"?
__________
Not much, unfortunately. I can say that it's a project I'm very excited to be a part of. It's a race to space story and it takes place in the 70's.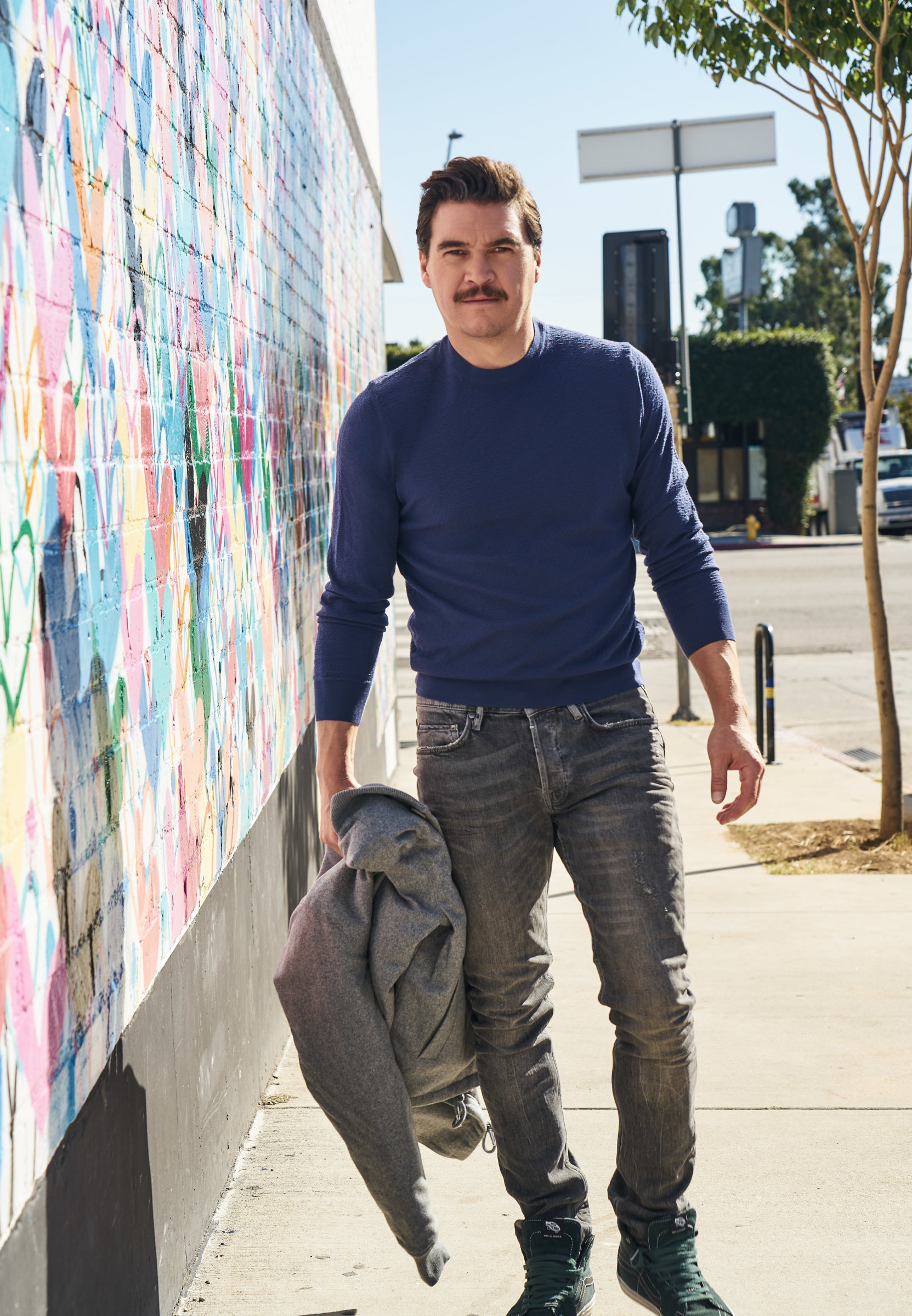 __________
You started your career in Spain, what do you miss about working there and what experience do you always bring with you?
__________
I miss Spain a lot. I miss the food and the way of life. In terms of work, I love living in Los Angeles because of all the possibilities it has to offer. But I would love to work in Spain soon. If the right project comes around I'll be the first one to be on the plane! They would have to make sure there's a lot of Jamón Serrano on set though.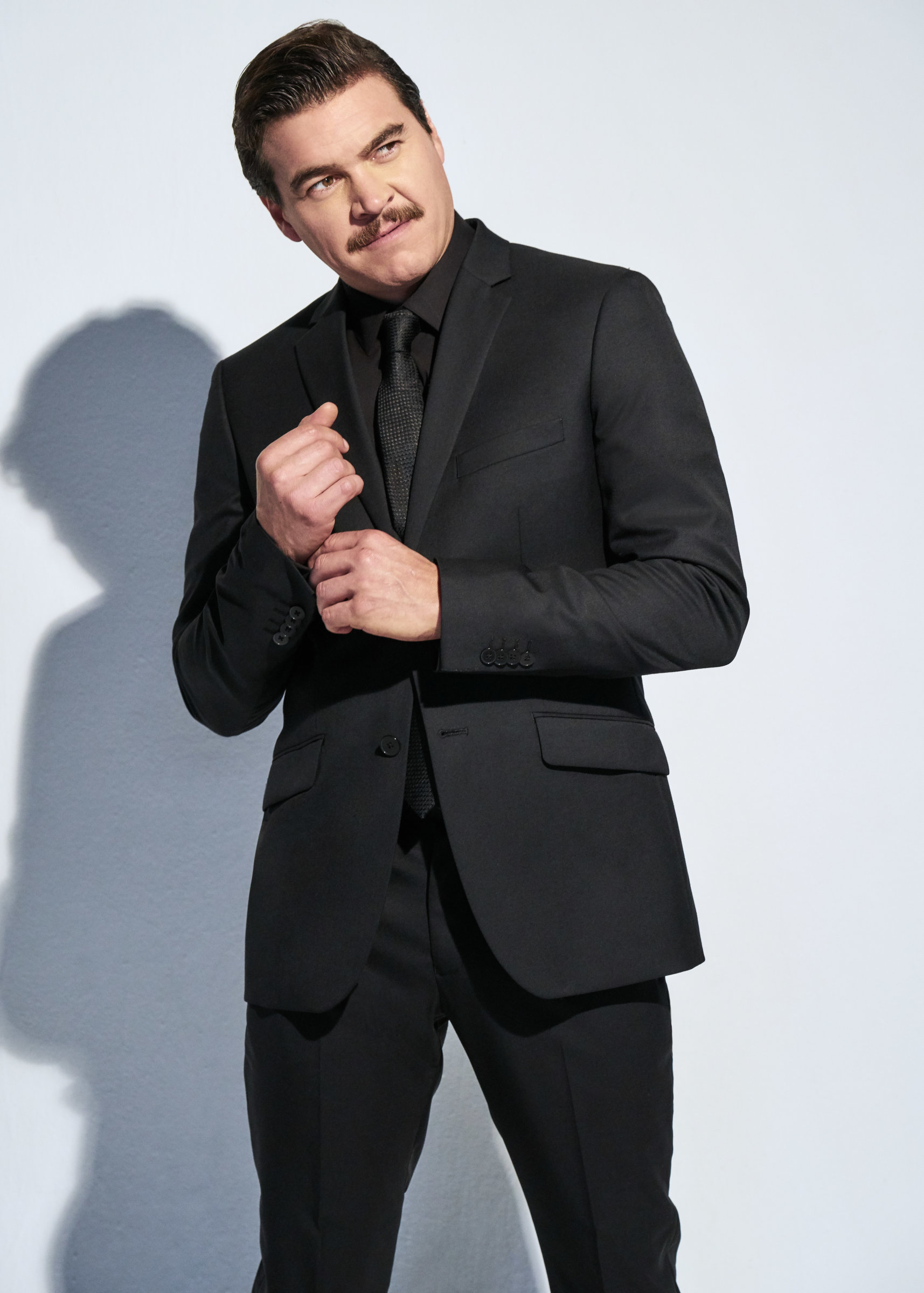 __________
The last series you binge-watched?
__________
"Big Mouth" Season 2. Brilliant.
__________
A TV series you would love to guest-star in?
__________
"Game of Thrones."
__________
What's next for Arturo?
__________
I'm going to keep my options open after I'm done with the Apple TV show, but I'm hoping that some interesting film work will come my way. It's important to be evolving as an artist and as a human being. Keeps me alive.
__________
Epic fail on the job
__________
I have a funny story. I showed up to the set of "The Mentalist" and kept referring to myself as my character's name, which was Roberto Salvador. The PA I was talking to thought I was an extra and kept telling me to walk in the background with a backpack I brought, and I was thinking to myself, "hold on I auditioned for this part, I have lines." Finally after many times of repeating "I'm Roberto Salvador," I said my actual name and the PA was like, "Ooooo I'm sorry"! We both laughed it out and she directed me to my trailer. It was just a shock because it was my first guest starring role and I thought they had suddenly decided to change it! Hahaha.
__________
The Spanish expression you can't but say a lot?
__________
Ooof! So many! I curse a lot. Mostly when watching Real Madrid. I do say "cojones" a lot.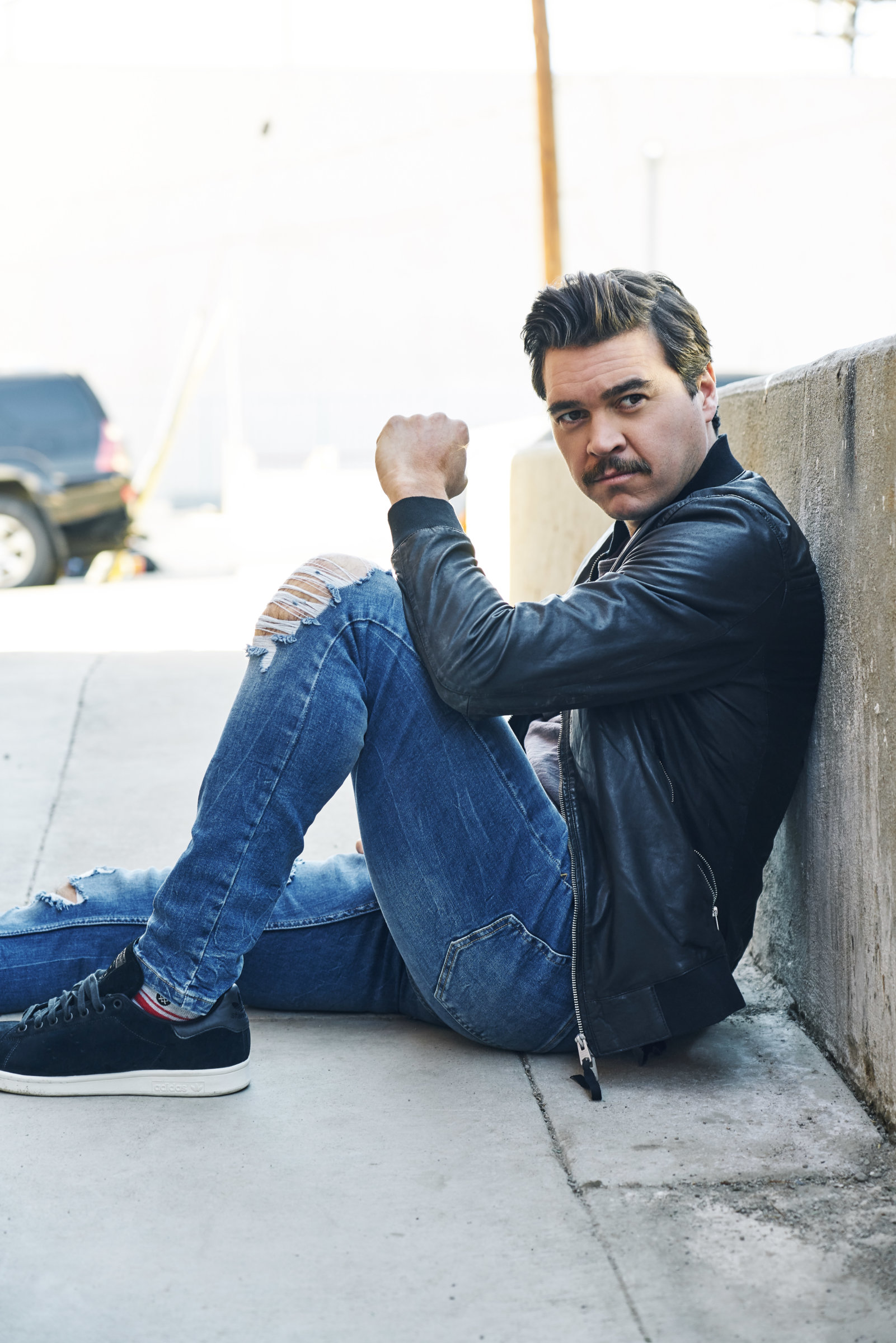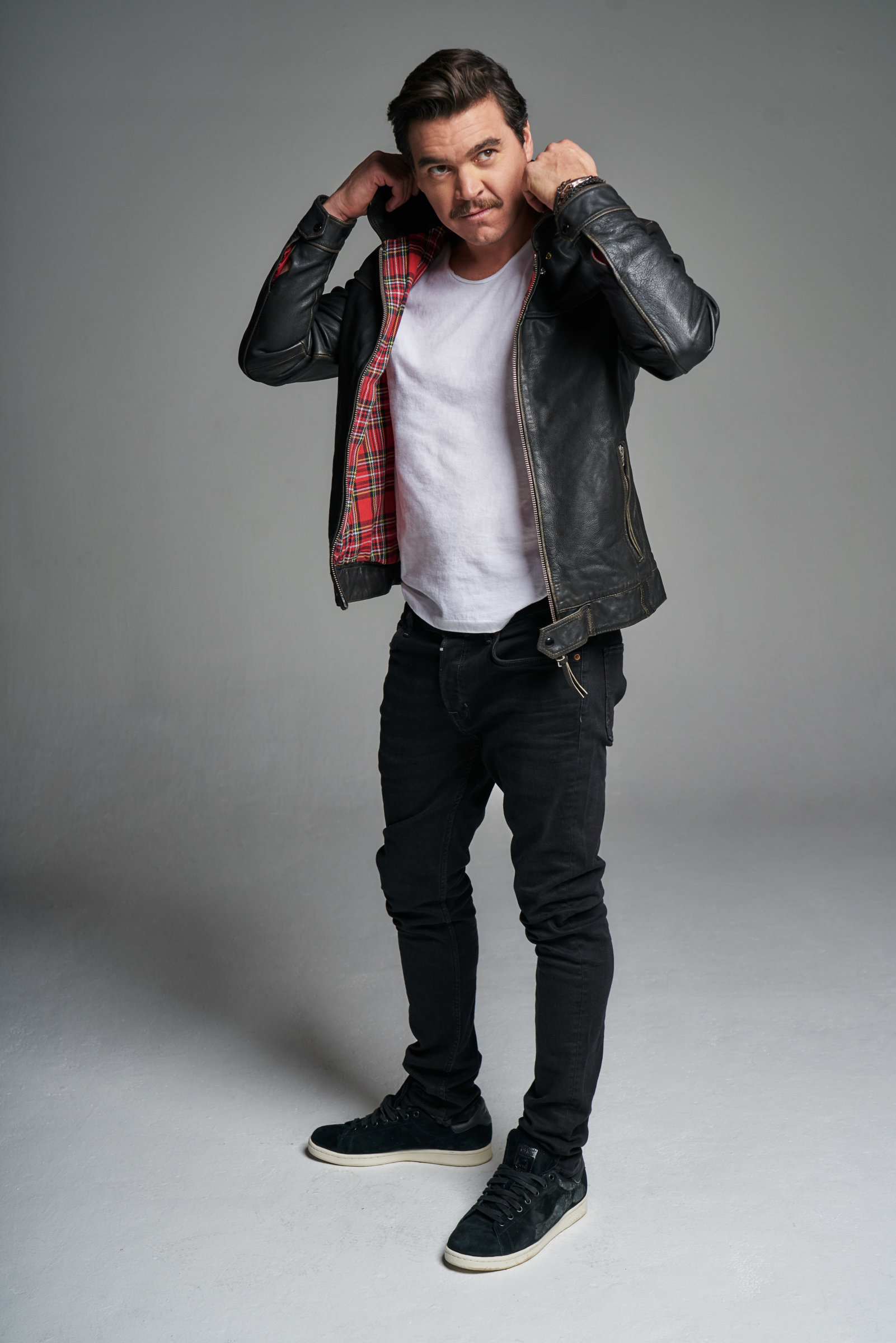 __________
What's your happy place?
__________
A nice golf course.
__________
What's your Favorite Word?
__________
I love a lot of words. I love words in general because one word can change the meaning of everything. But off the top of my head, I do enjoy the word "smorgasbord."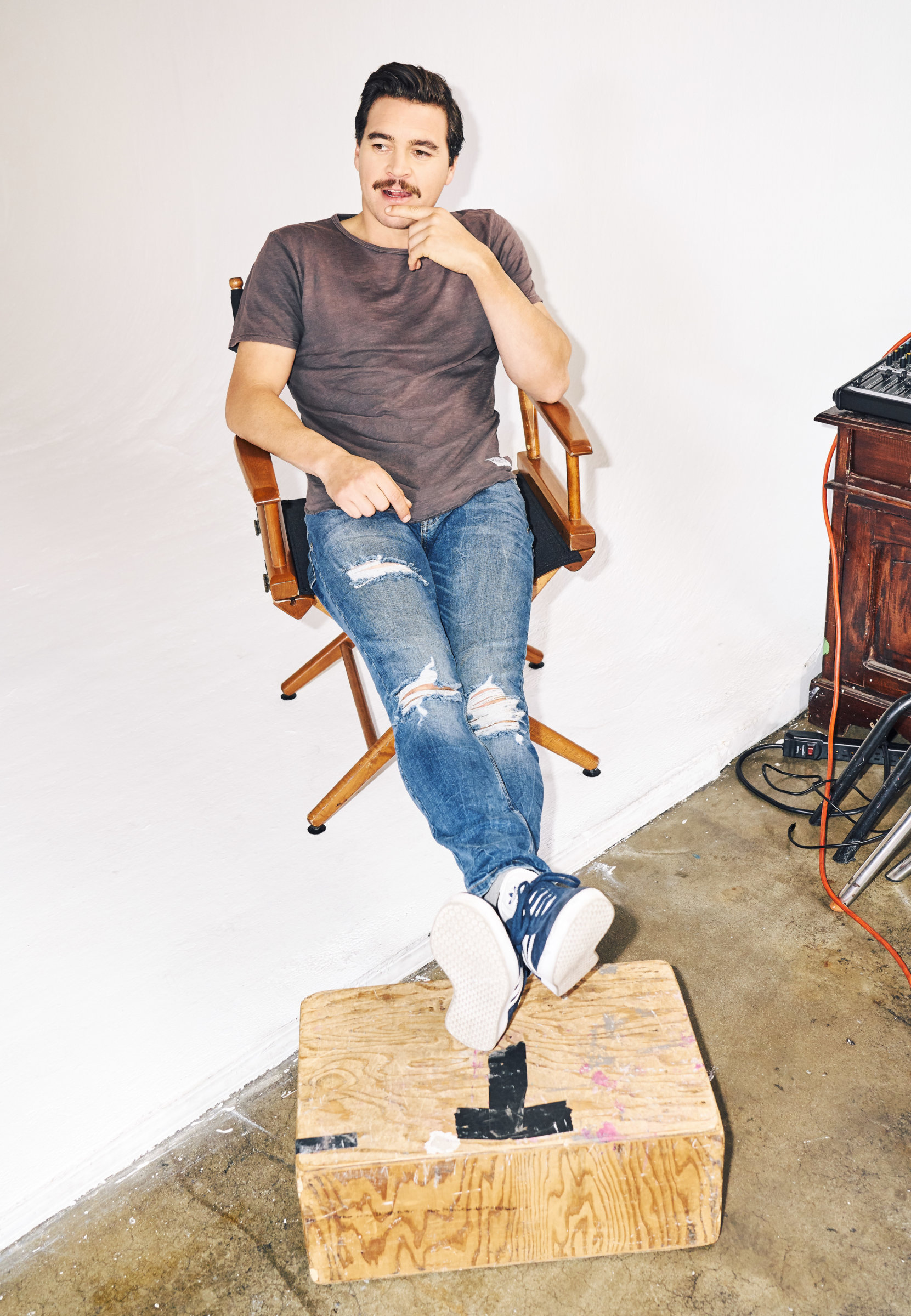 __________
Who you'd rather be?
__________
There are so many characters! Spider-Man would be top of the list. As a kid, I had a Spider-Man costume, and the first thing I would do after school was put on that costume. I would never want to take it off, but my mom wouldn't let me sleep in it.
__________
What have you already crossed from your Bucket List?
__________
Get a dog and be a series regular on an HBO show. But many more to be crossed.
__________
The most beautiful thing while filming…"Camping"?
__________
Getting to work every day. What a great feeling.
Credits:
Photography: The Riker Brothers
Grooming: Thea Istenes.
Styling: Simona Sacchitella.