We met Andrea Dodero on a typically humid Venetian evening when, during the Venice Film Festival, he won the 2023 Next Generation Award, dedicated to the new generations of cinema.
From "Blocco 181" to "The Good Mothers" and, more recently, his international debut in "The Equalizer 3" alongside Hollywood legend Denzel Washington, Andrea is experiencing a golden moment in his career.
In our chat, he told us about his relationship with acting and how this art has become for him a tool of freedom and the "deepest extension of his personality". For Andrea, in fact, cinema, television and theater are much more than a profession; they are a way to explore new dimensions of his own soul.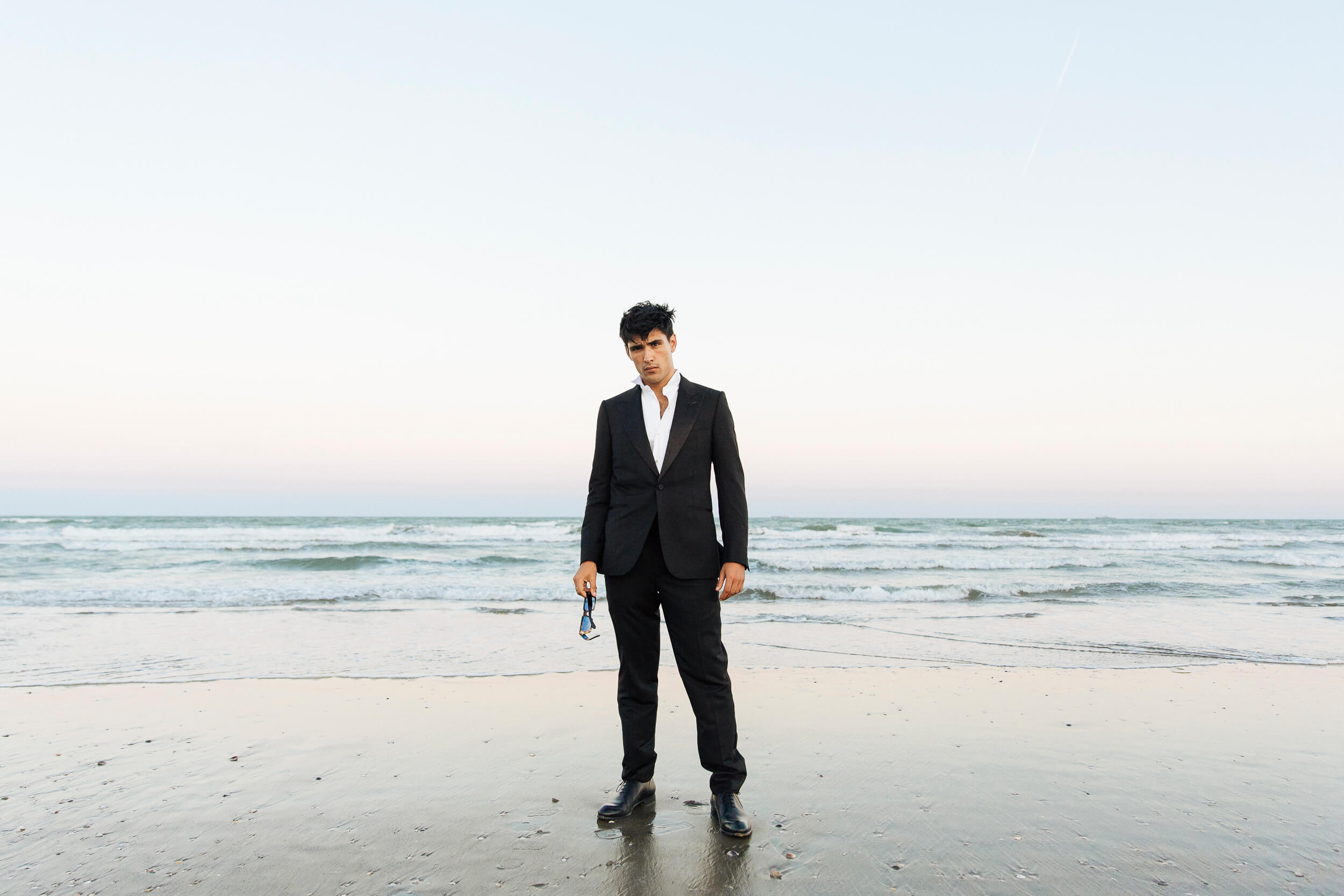 You are in Venice, at the Film Festival, which is one of the highest celebrations of cinema, like a love letter to this art. What love letter would you like to send to cinema?
"Dear cinema, never limit yourself in your duty to tell stories".
How did you start your journey in this world, and what were the most significant challenges you faced?
My first encounter with the stage and the energy it gives and returns happened when I was very young, we're talking about elementary school. Then I did other things; I got my diploma and immediately went to work at a local pastry shop, an institution in my Genoa.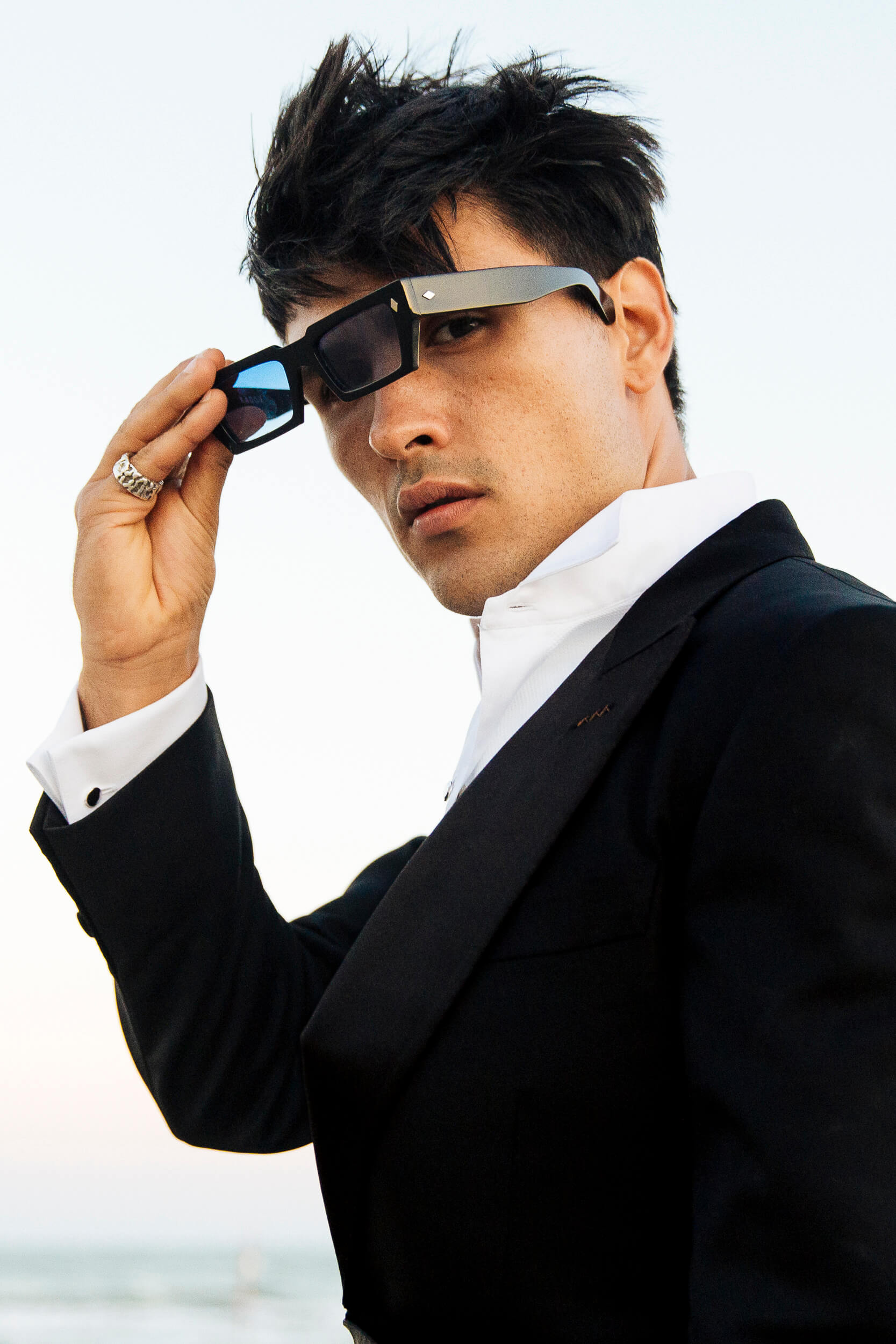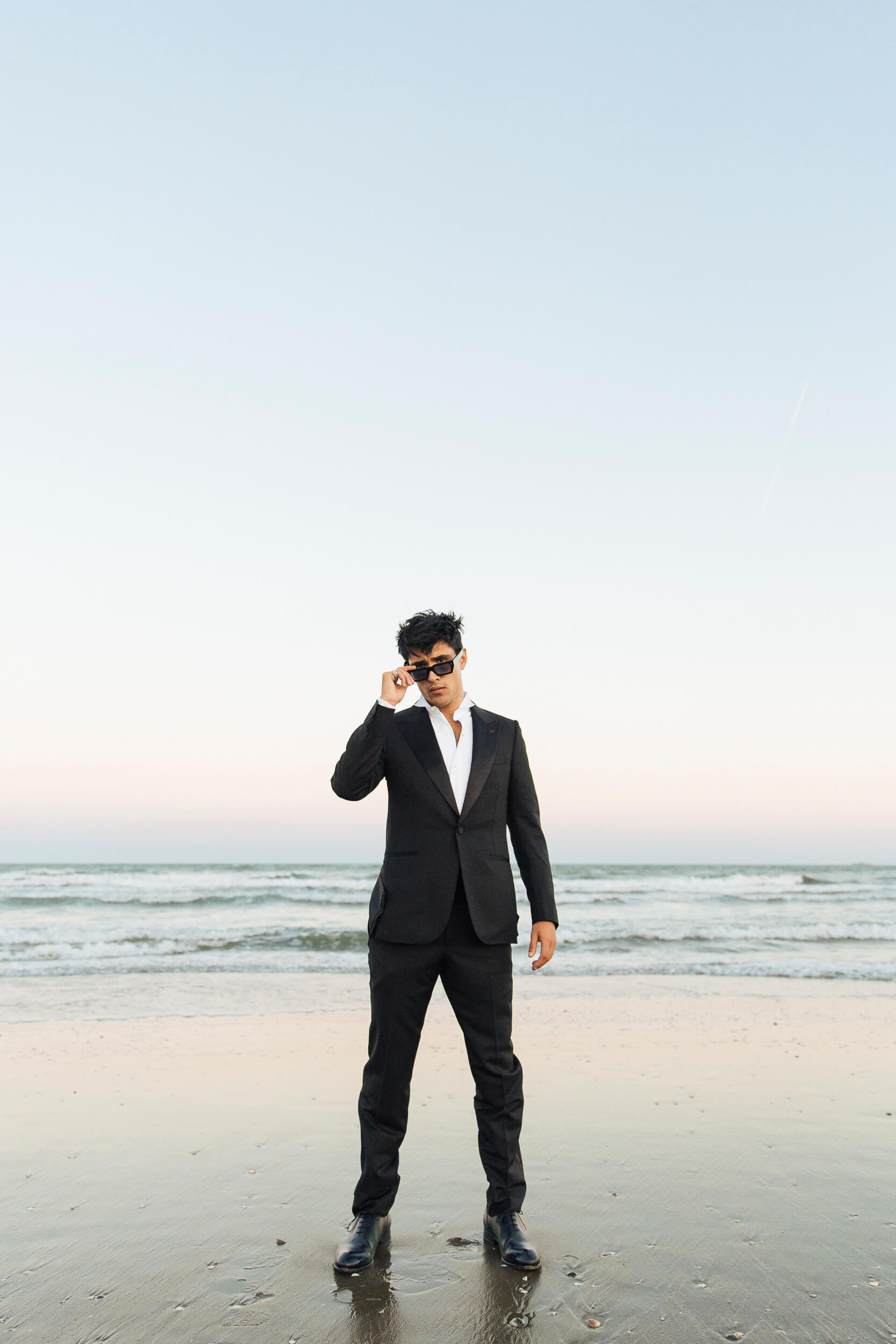 Among your most recent projects are the series "Blocco 181," "The Good Mothers," and the recently released film "The Equalizer 3". What attracted you to each project?
Each project has narrative needs as strong as they are different from each other, so the opportunity to portray different characters attracted me.
I consider it a privilege and luck.
"The Equalizer 3" is your first international project. What impressed you the most about this new experience?
At the end of the day, the work is the same; nothing changes in fact. What is evident is the large production reality behind it; it's undeniable that a high budget allows for more time to shoot, more good takes.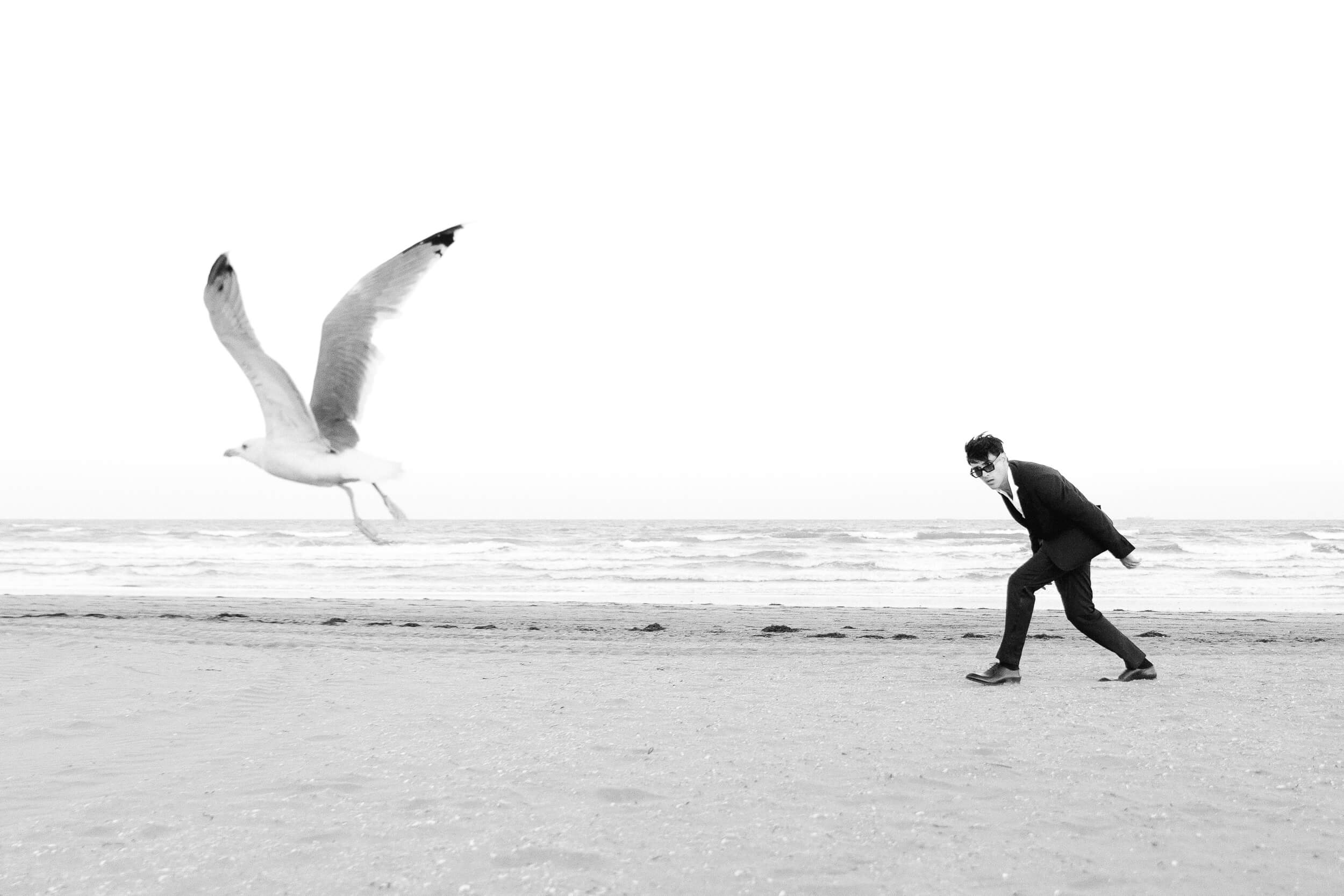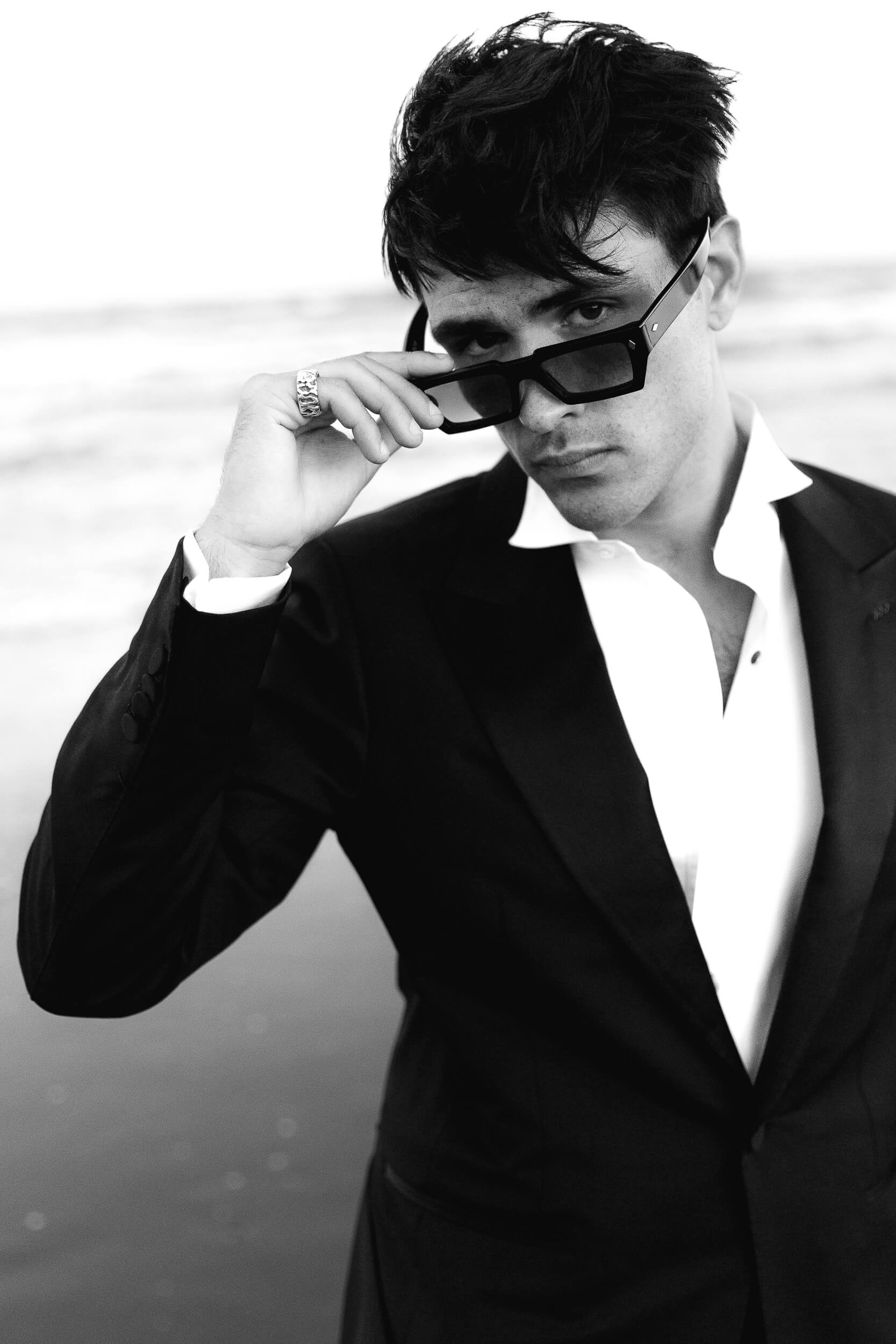 When you act in a film, the work you do on yourself and the character can be significant. You may come into contact with parts of yourself you didn't think you had. What's the last thing you discovered about yourself through acting?
I see this profession as an extension of one's life, so avoiding it is far from my view of work. What defines the character is what they do, how they act; all of this is in the script. Then it's up to the actor or actress to make their own contribution.
What has been the most rewarding moment of your career so far?
There have been several significant moments in my professional life, and for that, I thank the universe. Of course, working with Denzel ("THE GOAT") Washington, whom I've always considered one of the greatest actors in history, was probably the most gratifying moment… so far.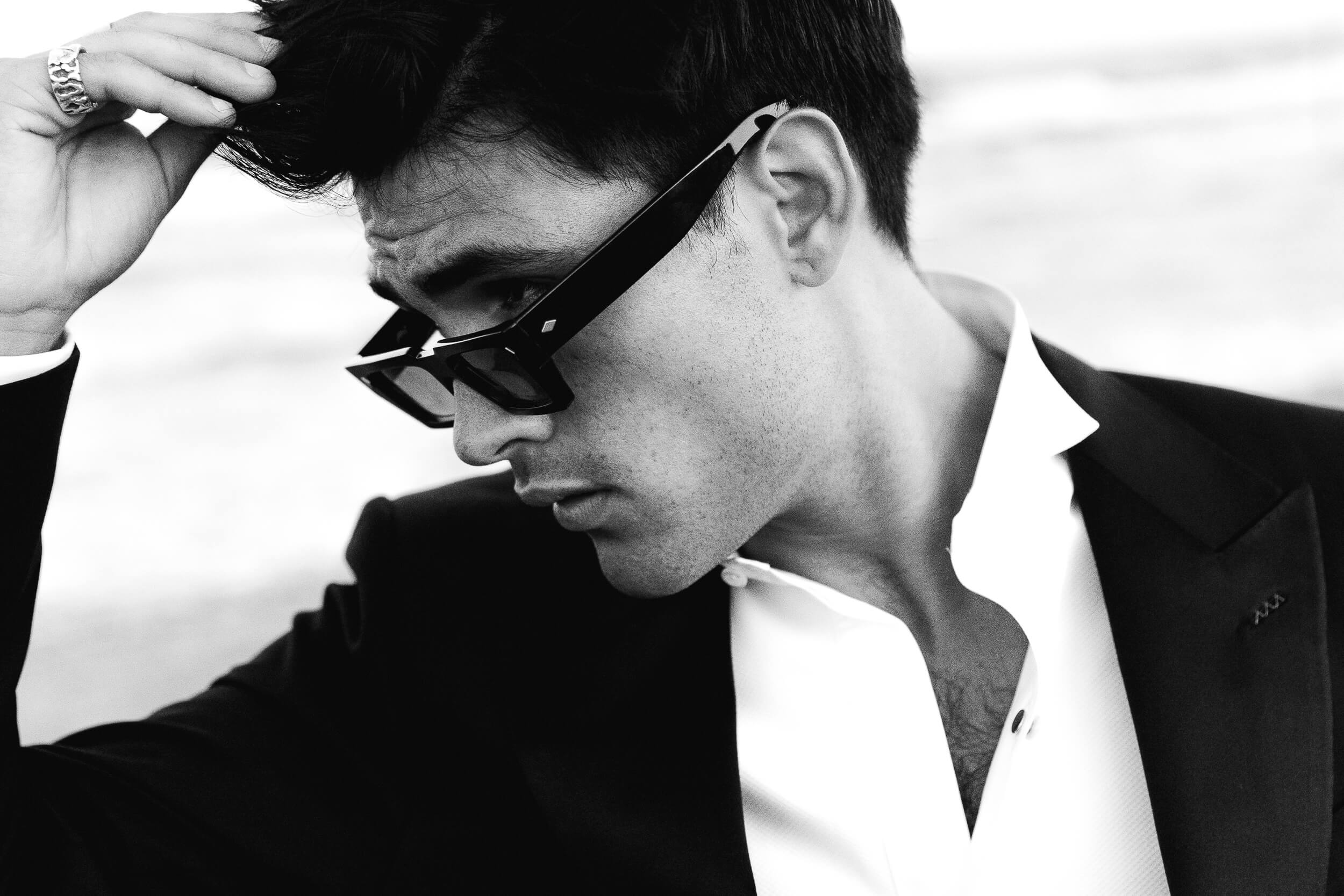 "There have been several significant moments in my professional life, and for that, I thank the universe."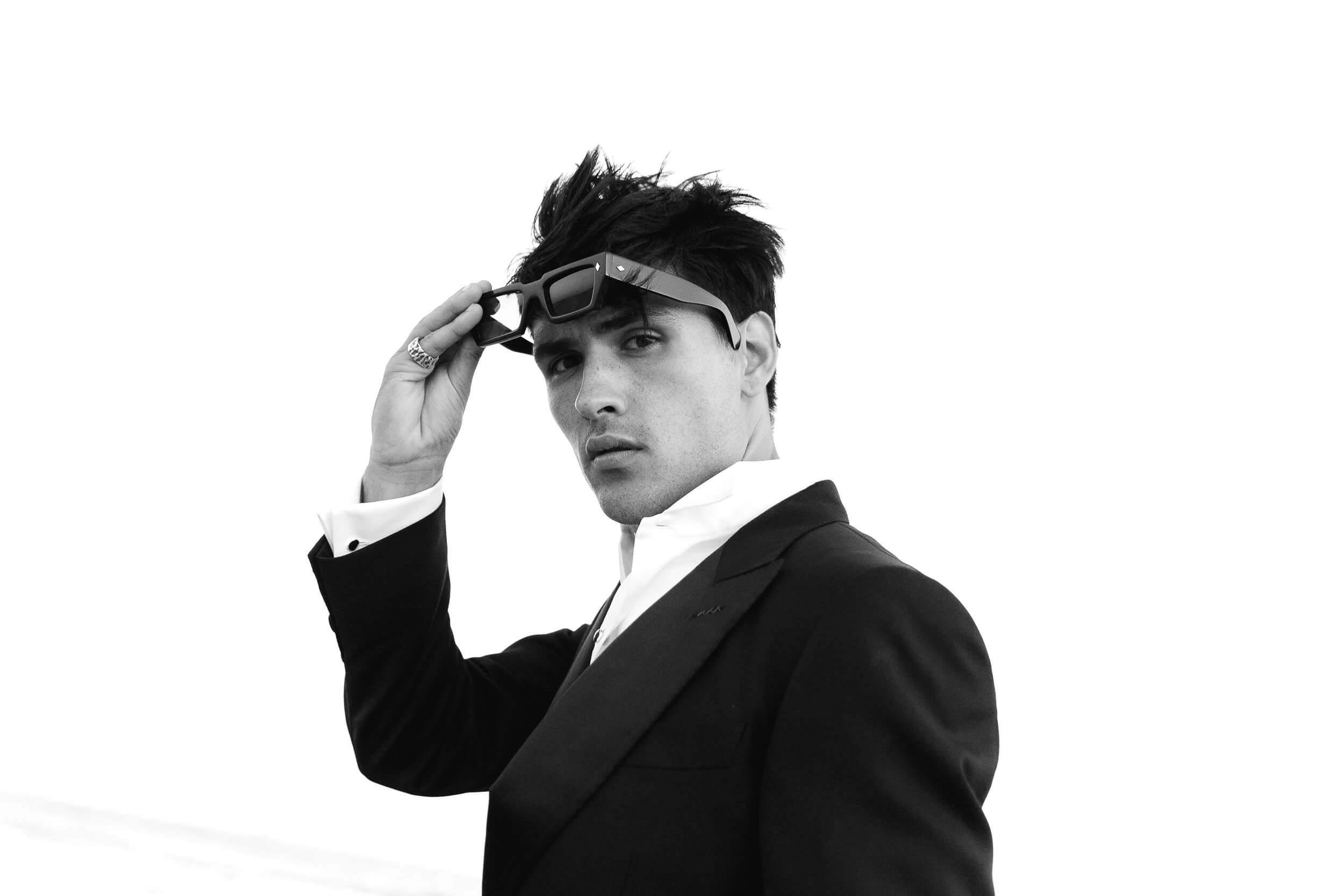 How do you prepare for your roles? Do you have a routine or a particular process you follow to immerse yourself in the characters you portray?
I read and reread the script to have the narrative arc in mind, precise. Then there's the matter of surrendering to the story, and I don't know of any applicable routine.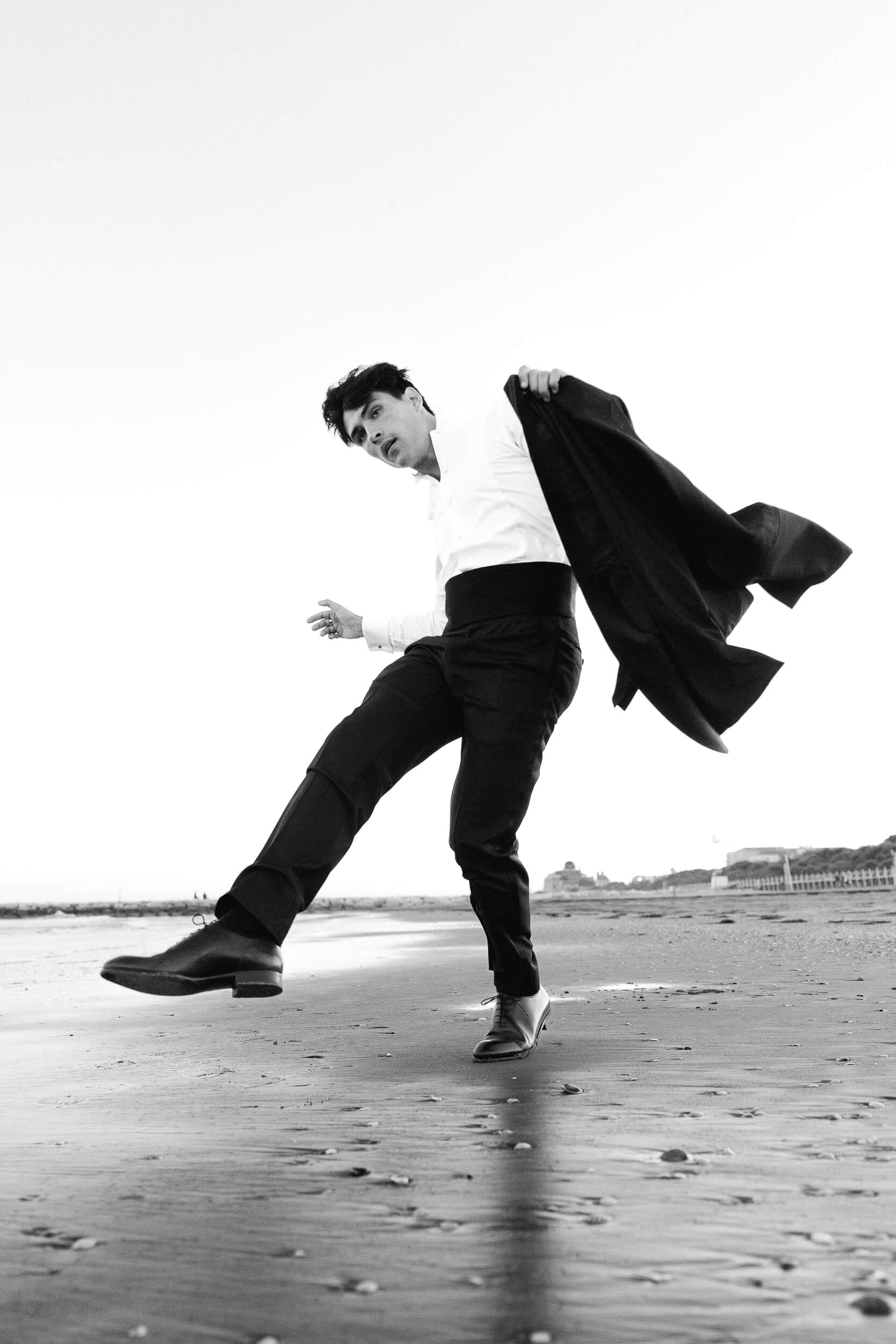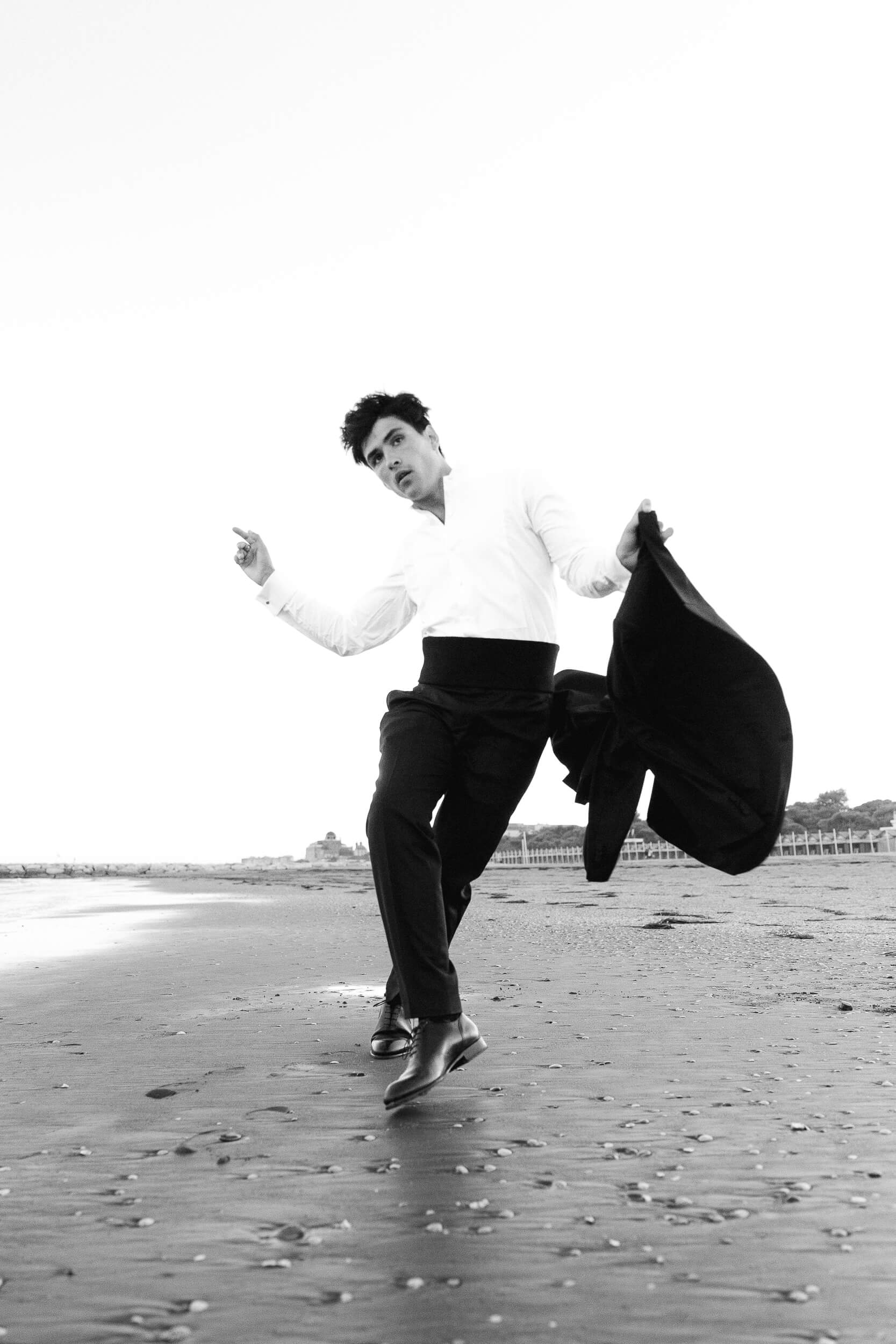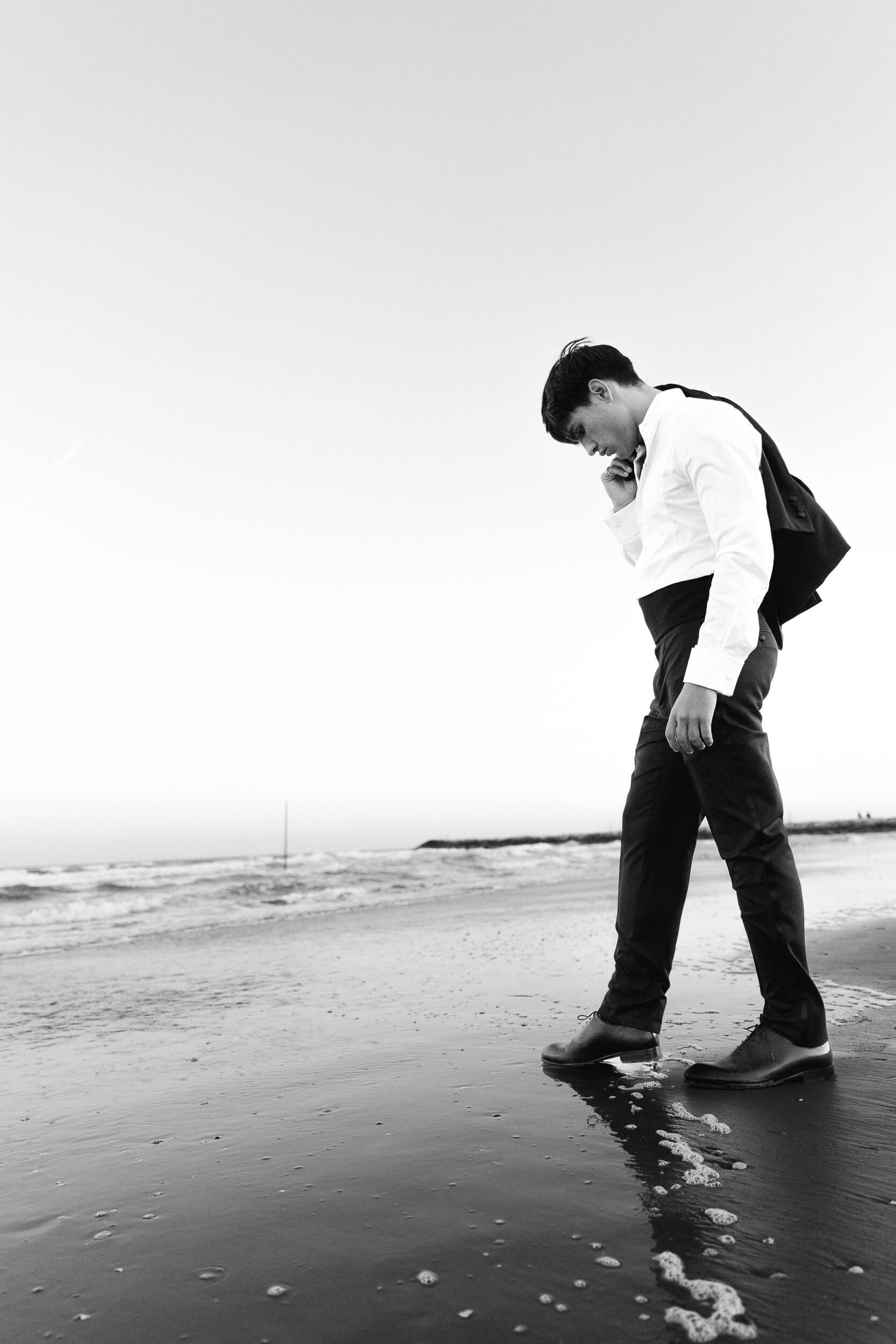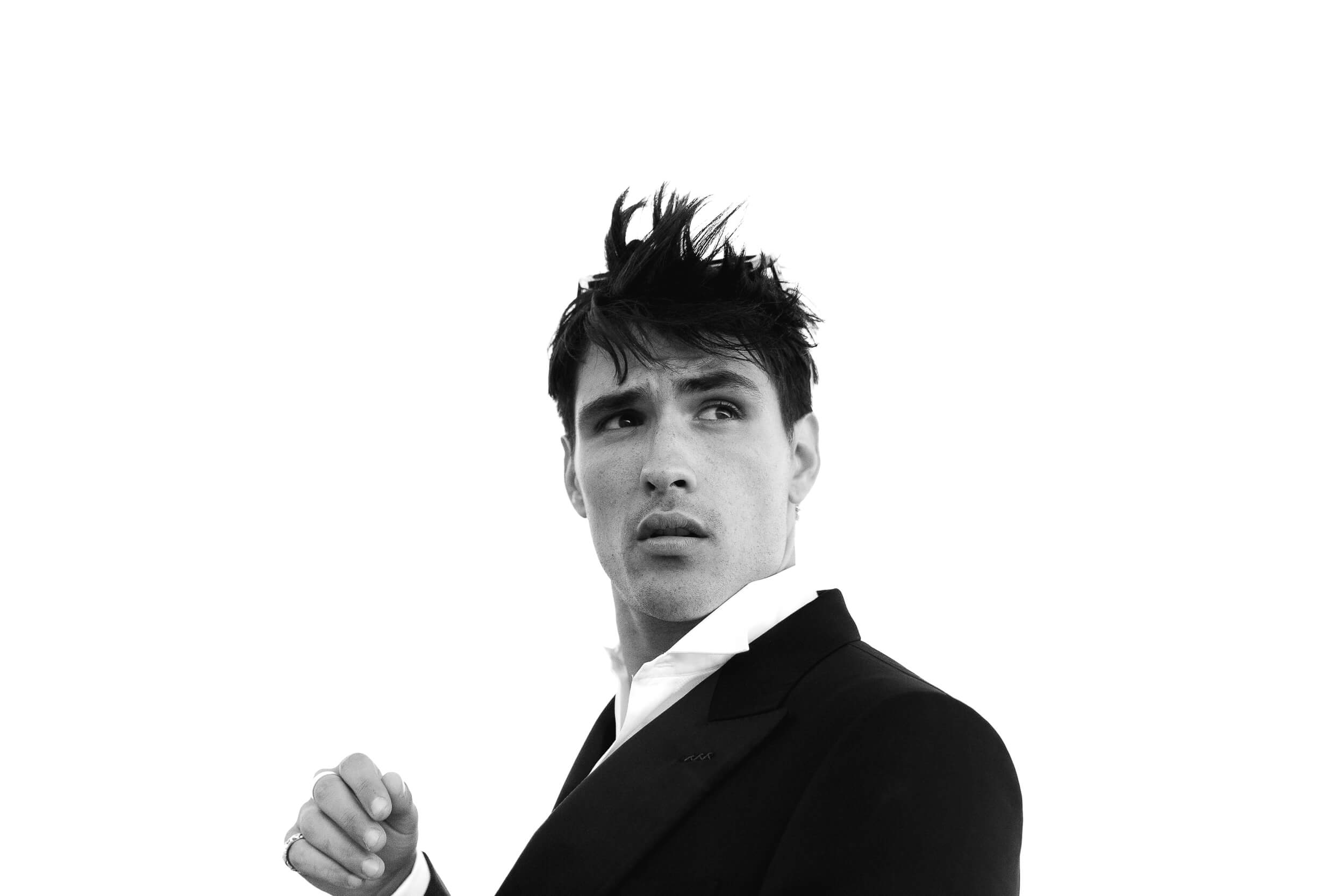 Your must-have on set?
Alright, I'll tell you. I always try to wear a ring, which holds a very important personal value, as part of my character. So far, it has worked!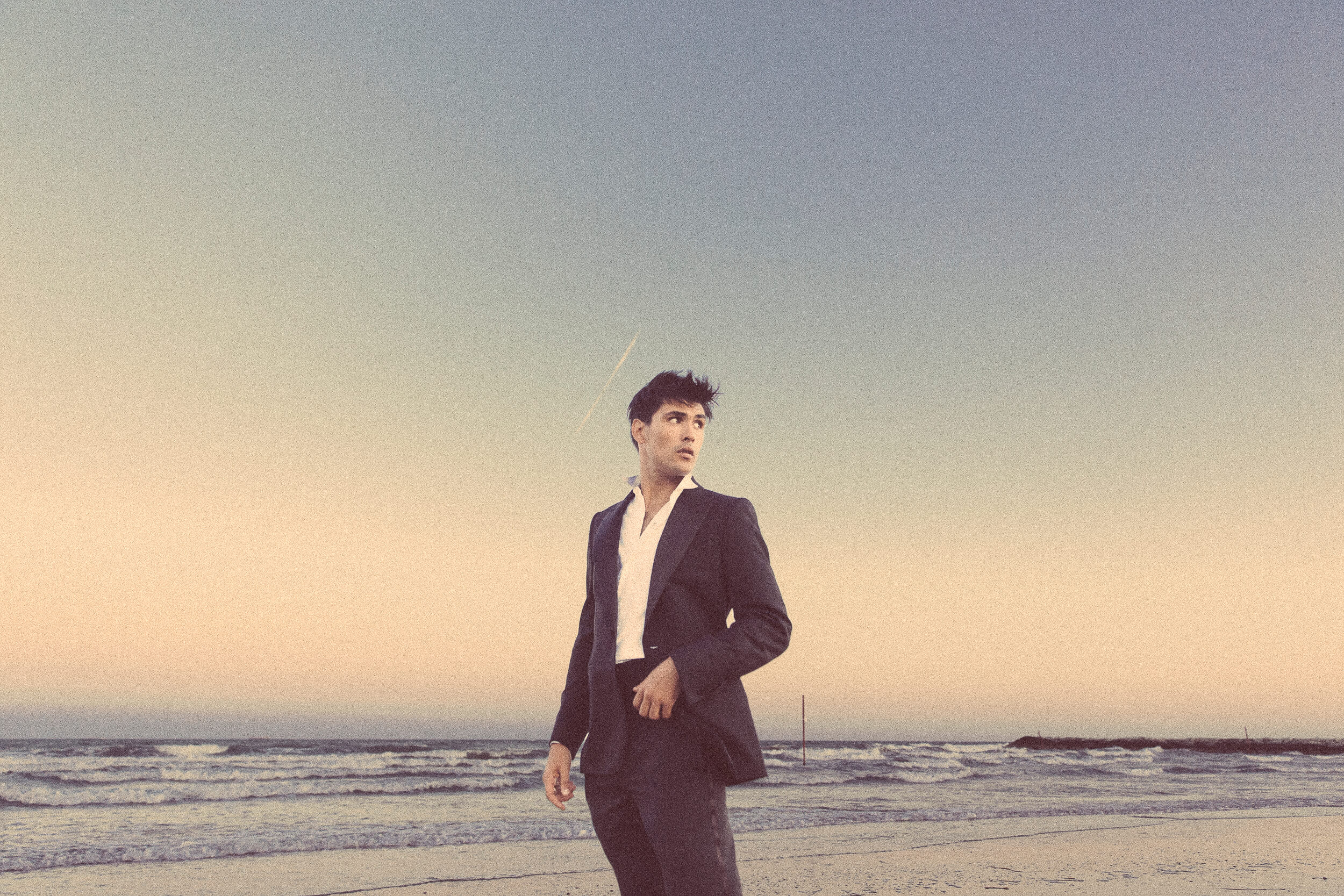 What's the bravest thing you've ever done?
Being an actor.
What is your happy place?
A full house, family.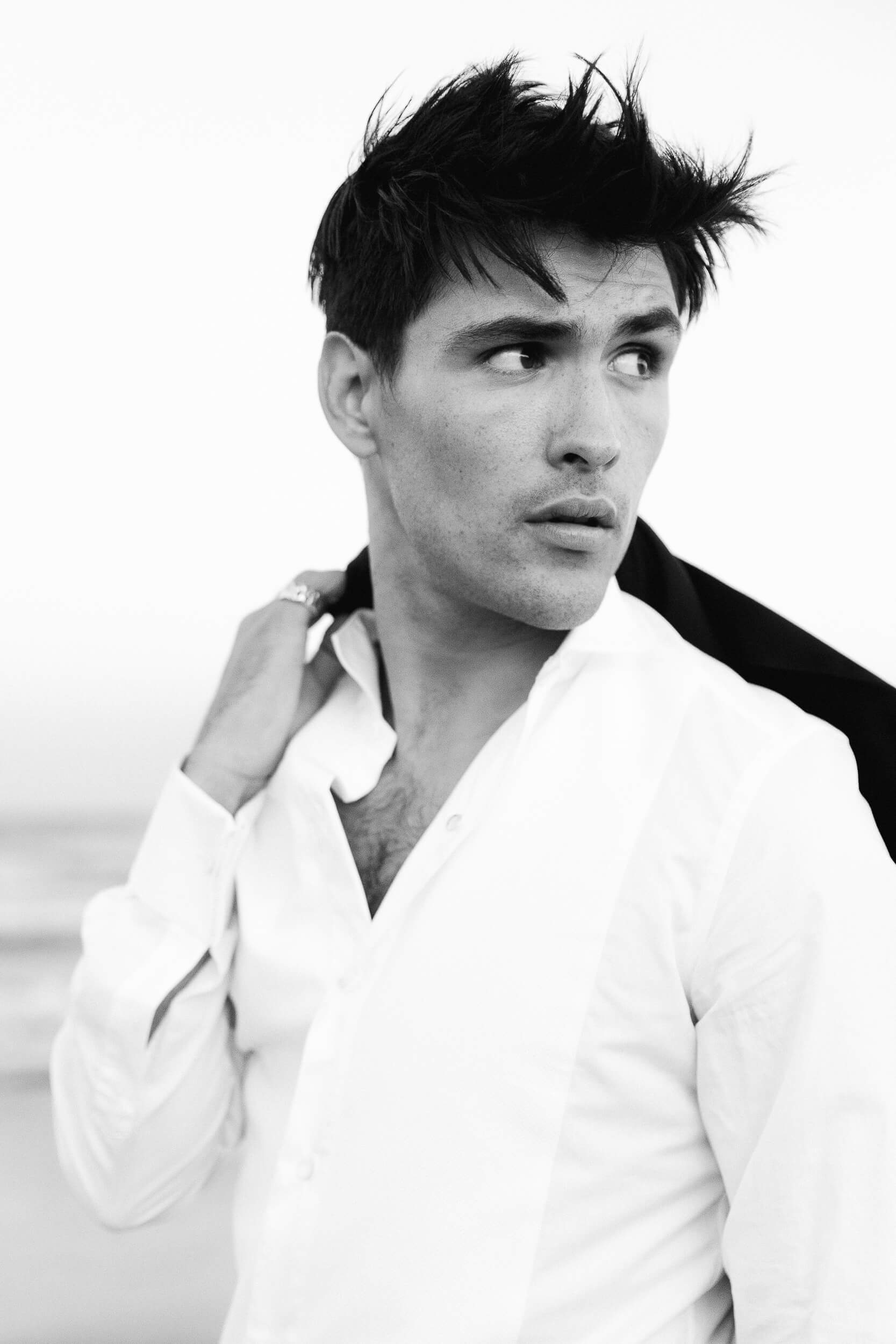 What makes you angry?
Many things, actually, but I'm trying to work in the opposite direction, to focus on what doesn't make me angry, on how I can untangle knots of nervousness about things that can make me angry. Anyway, I really have to look deep inside to find something that makes me angry, and I don't feel like doing that; if I look on the surface, I can't find anything. I love my life and my profession, with all the difficulties it entails, with all the fears that come with this wonderful and strange world. But, you know, I live it fairly carefree.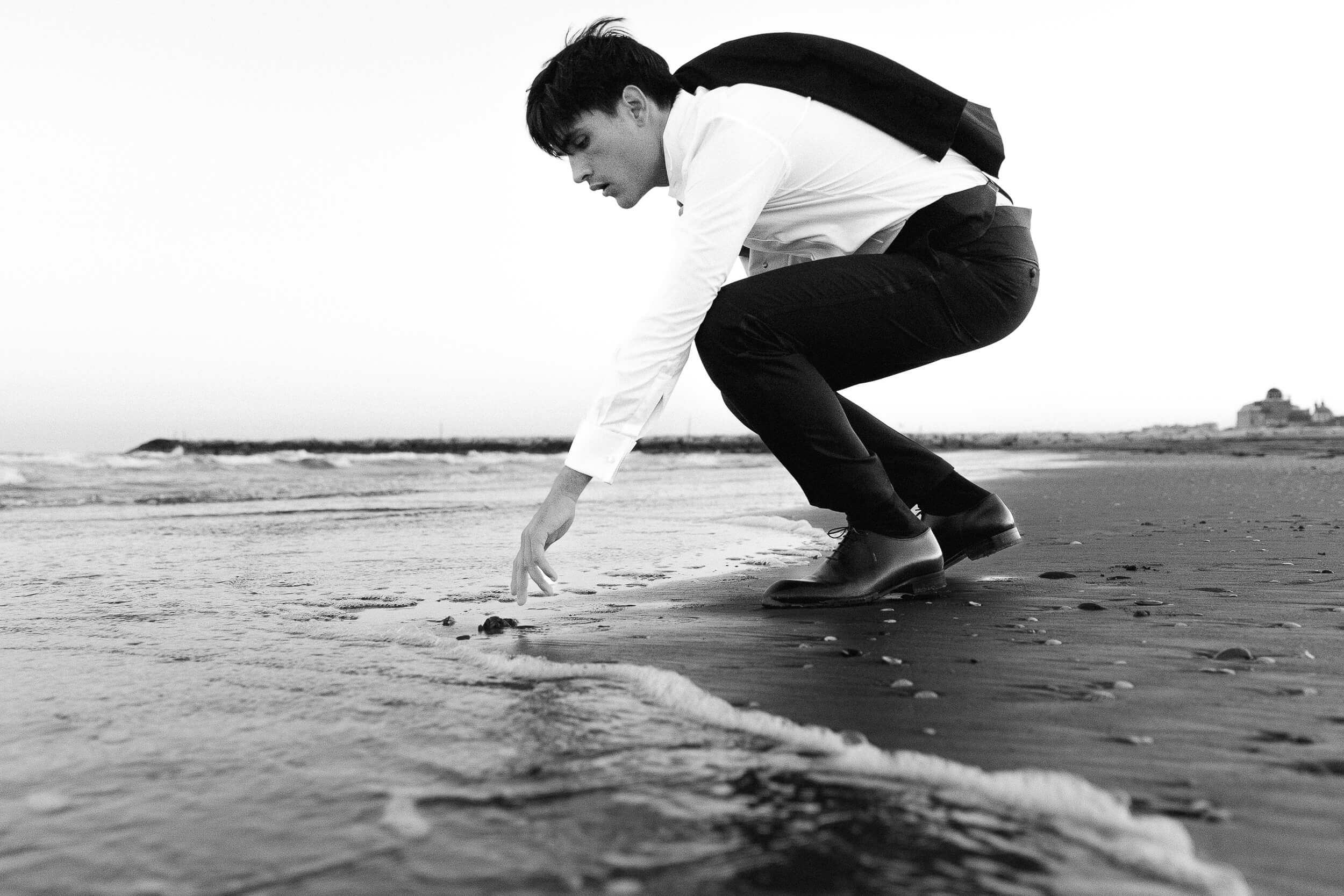 "I really have to look deep inside to find something that makes me angry, and I don't feel like doing that."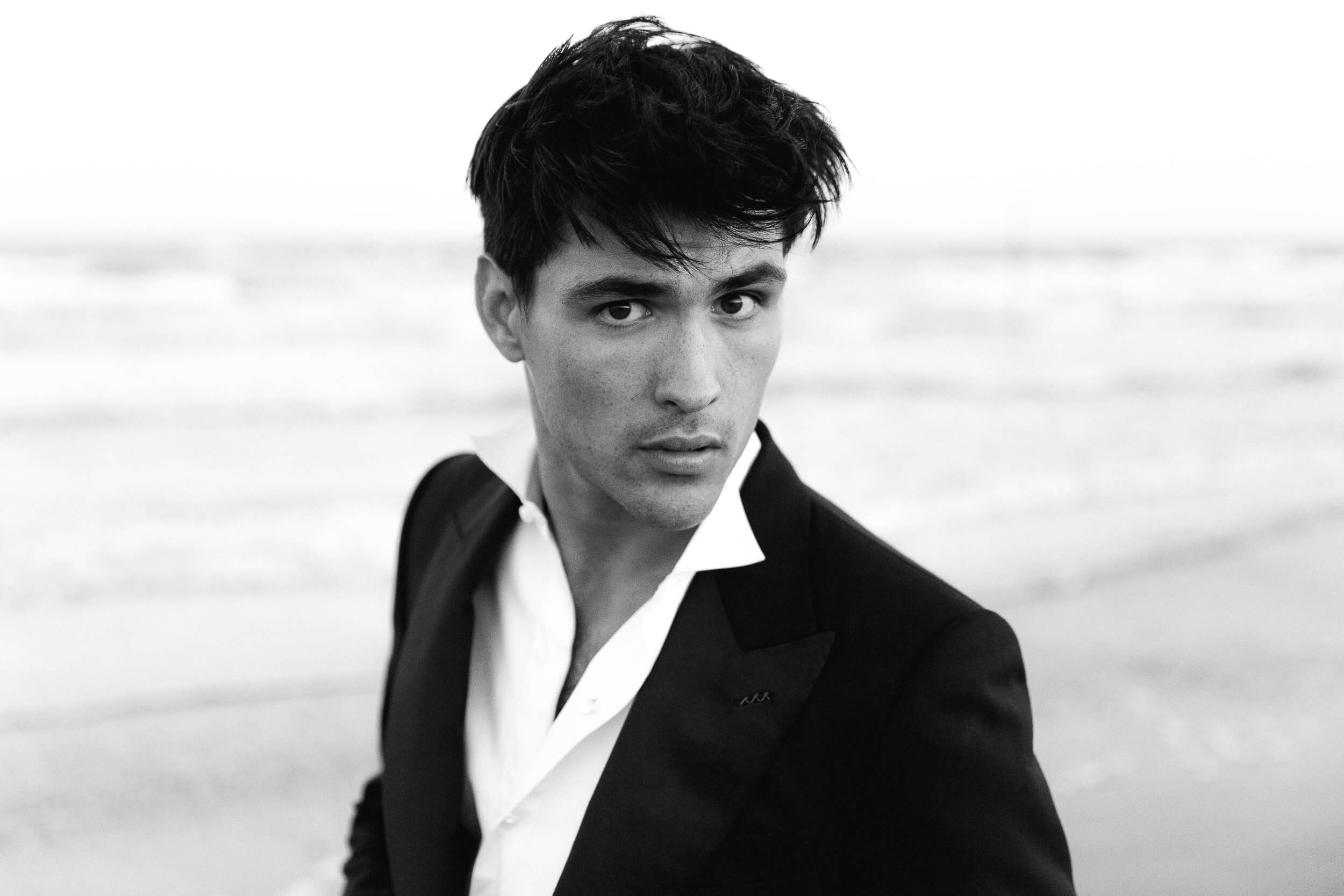 What makes you feel comfortable?
Well-done work that's not approximate, studying. As I mentioned earlier, I see this job as an extension of one's personality, and by following it, it's easy to end up doing something less clean, less precise. Technique, repetition, and giving value to this profession make me feel comfortable. There's no basic formula; everyone has their own method. I don't believe in methodology; everyone has their own way of doing this job, and finding my way, deepening it, carrying it forward, creating a process is something that makes me feel very comfortable with myself.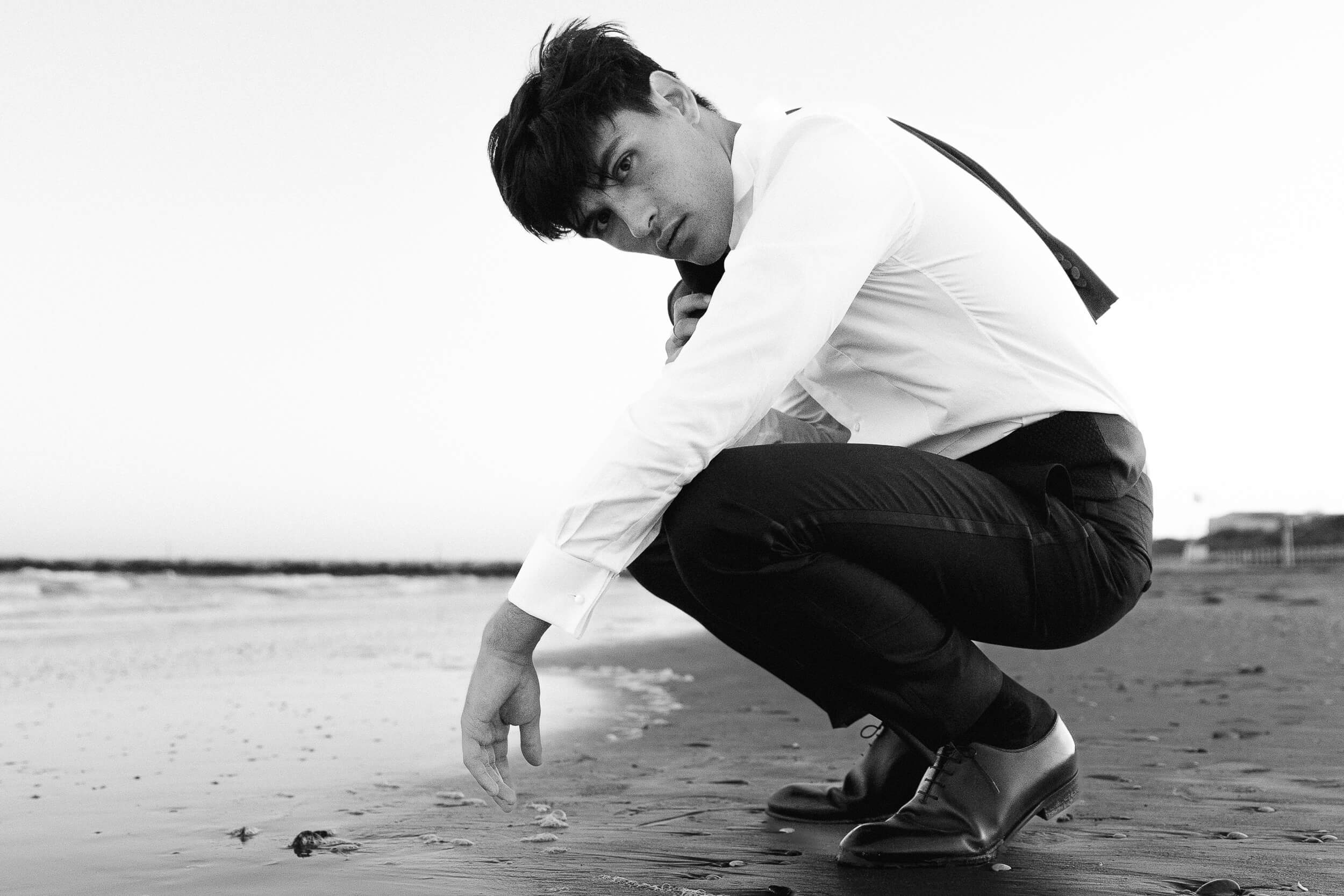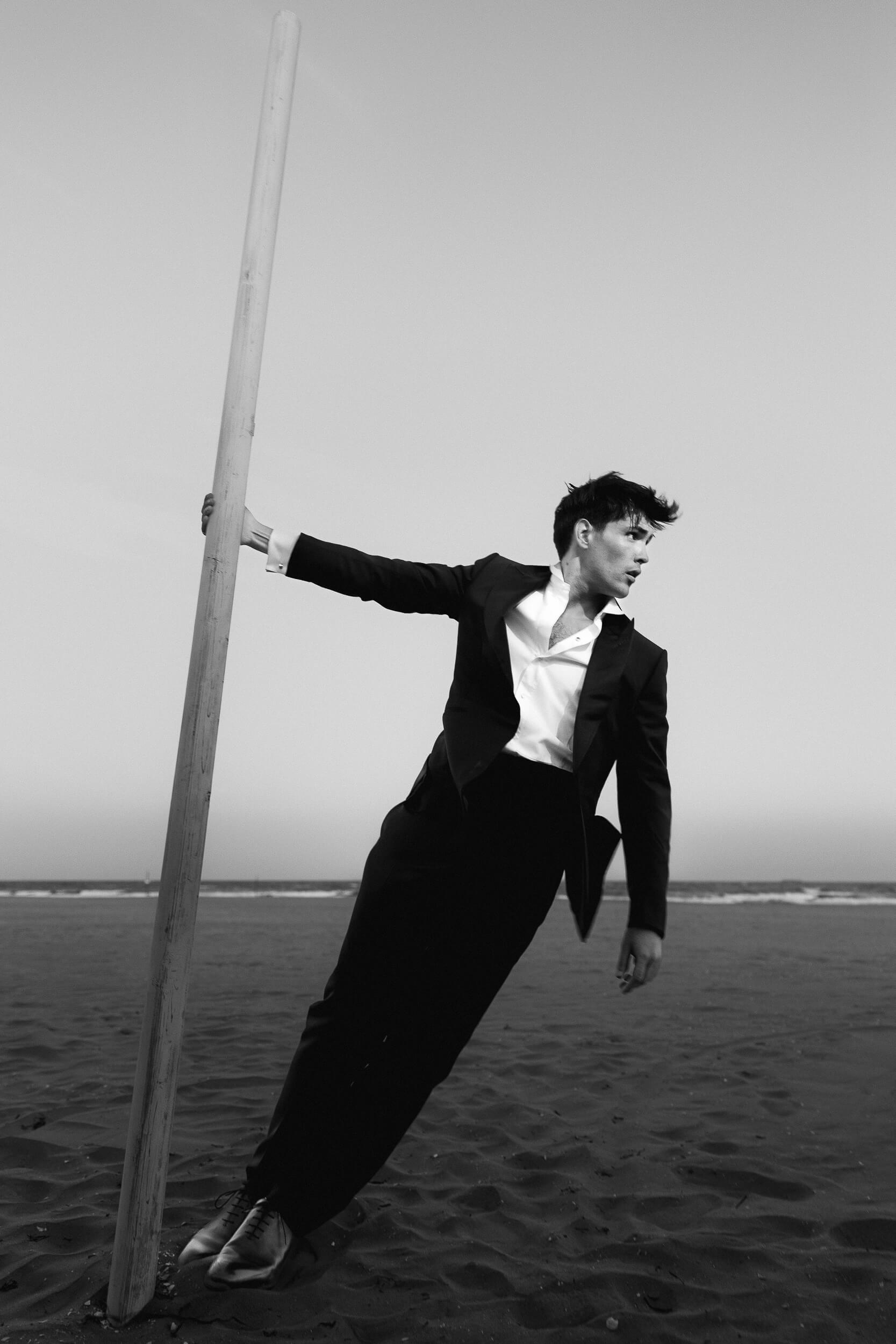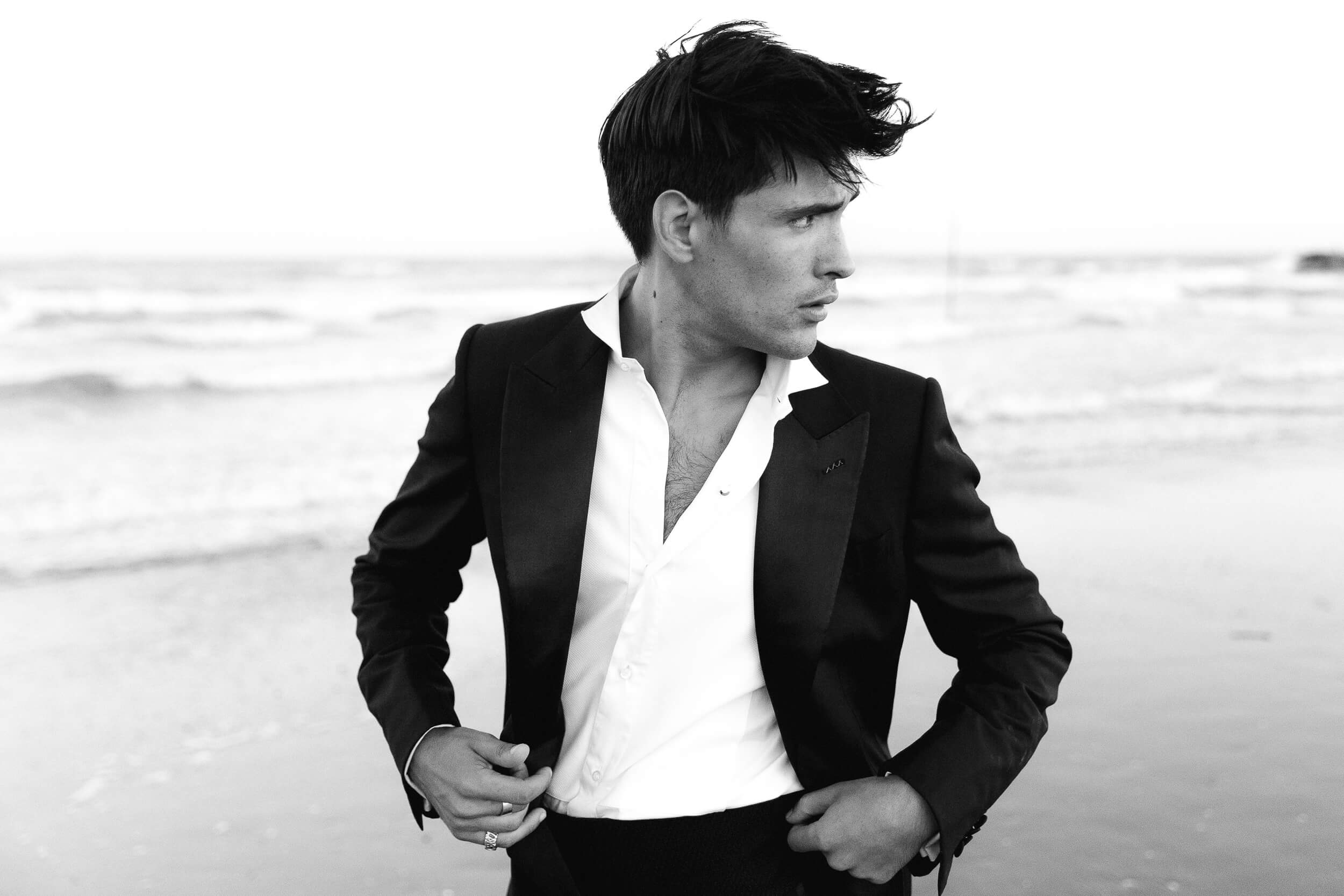 What scares you the most?
I always want to relate this to work. This profession, for better or worse, should be seen as a marathon and not a sprint; it should be seen in the long term, and it's very difficult because it doesn't provide any guarantees, it makes you wobble a bit, it shakes the ground beneath your feet a little; it's not easy. What scares me is the future this profession can have, or at least my future within this market. However, the beauty of doing it is so great that you choose it out of passion alone.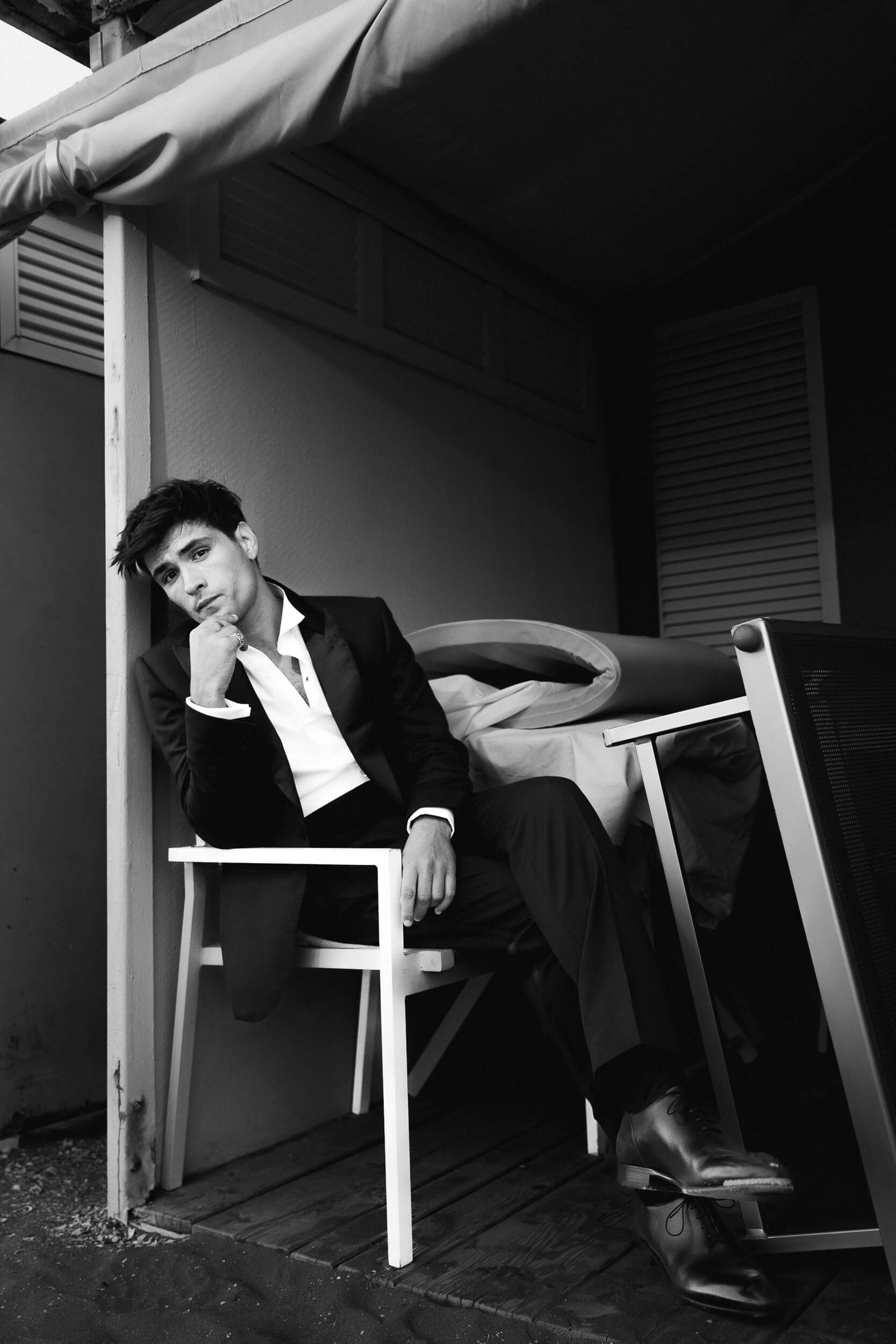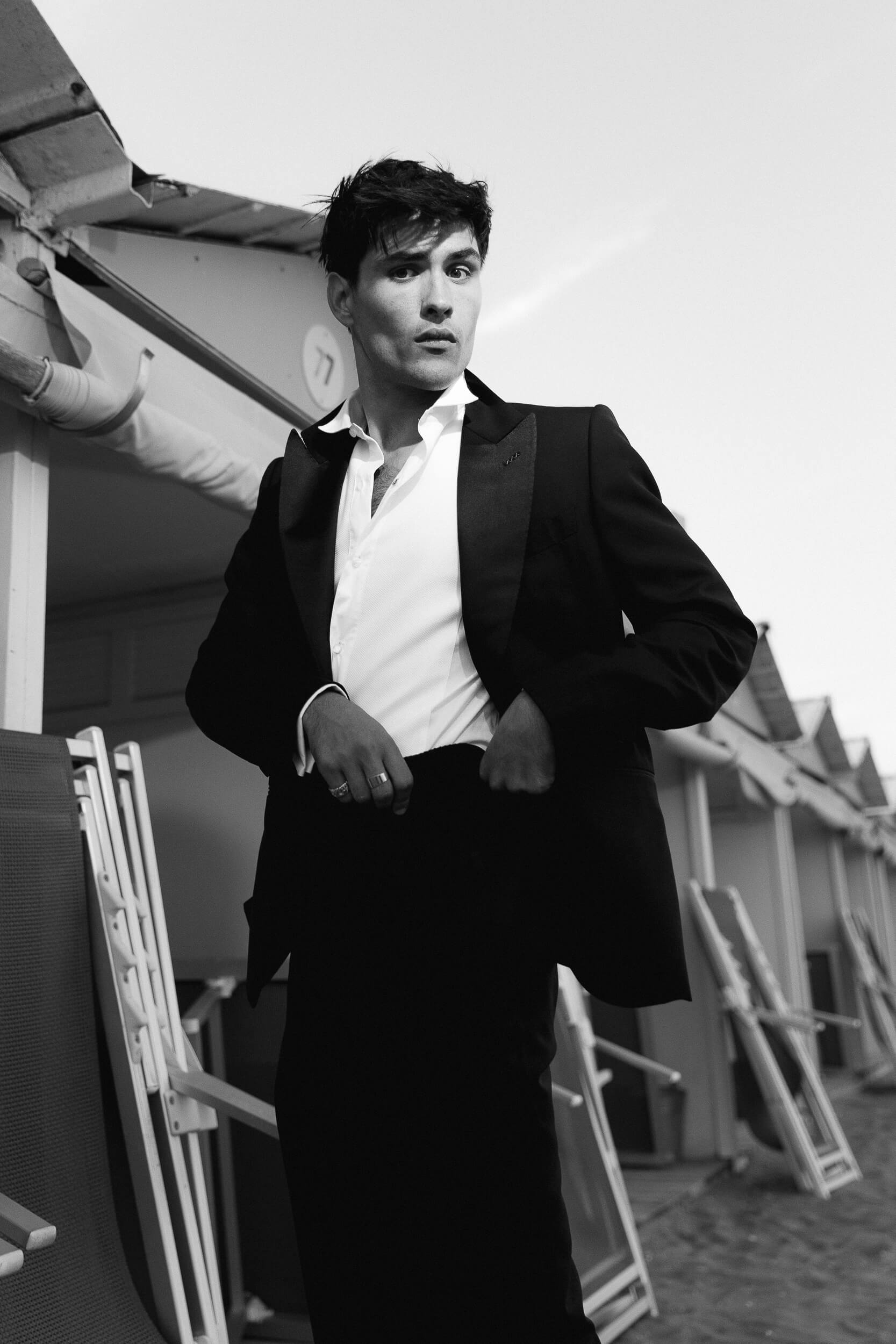 "A marathon and not a sprint"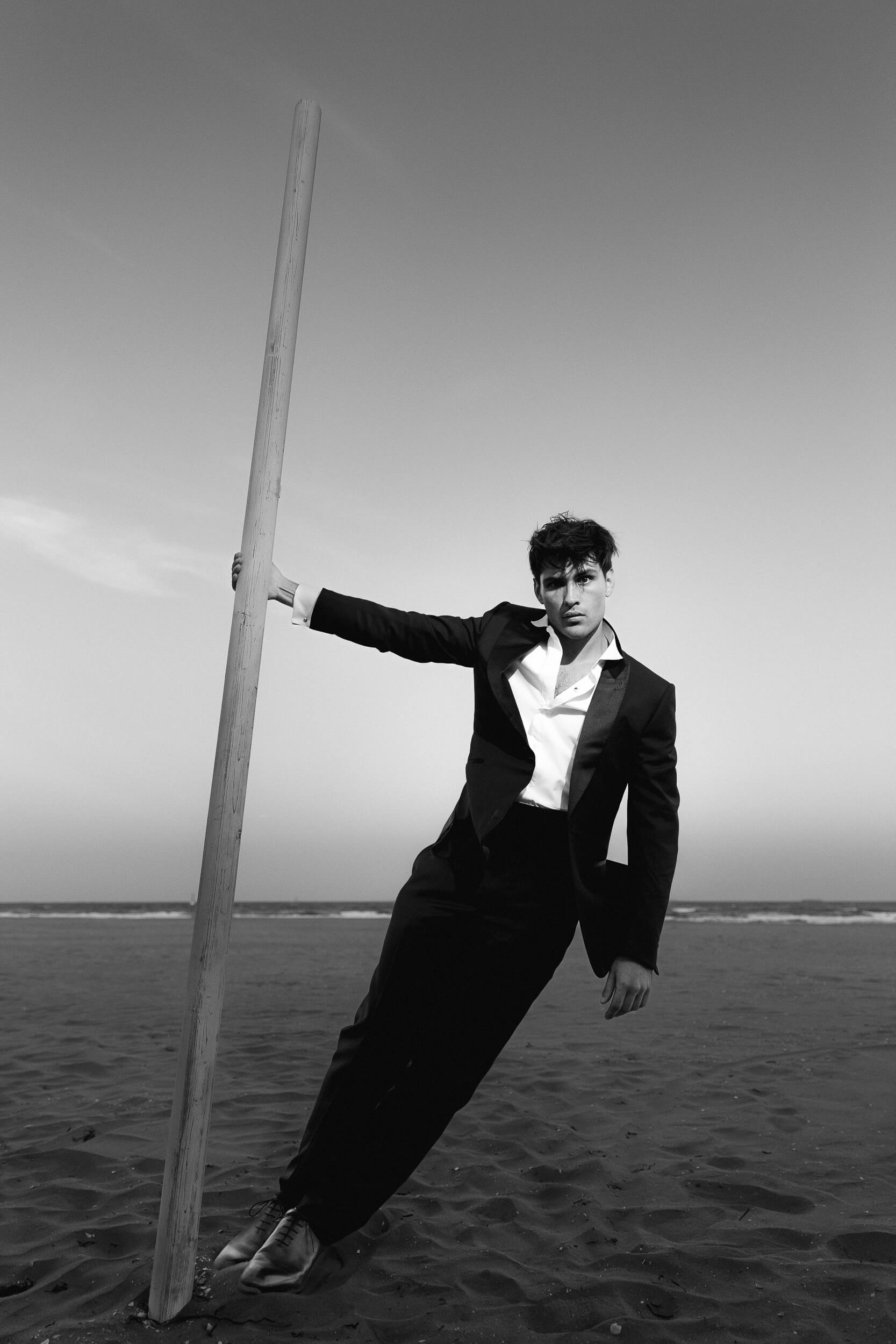 What has been your greatest act of rebellion so far?
My greatest act of rebellion has been choosing to do what I do, the actor's profession. Making films and theater is certainly something out of the ordinary, breaking a chain of conformity.
Does acting make you feel free? How do you make this freedom your own?
In my opinion, acting is a social elevator, or rather, the opportunity to express any aspect of our personality without the irreparable external consequences that real life would bring. It's a real tool for freedom, in my opinion.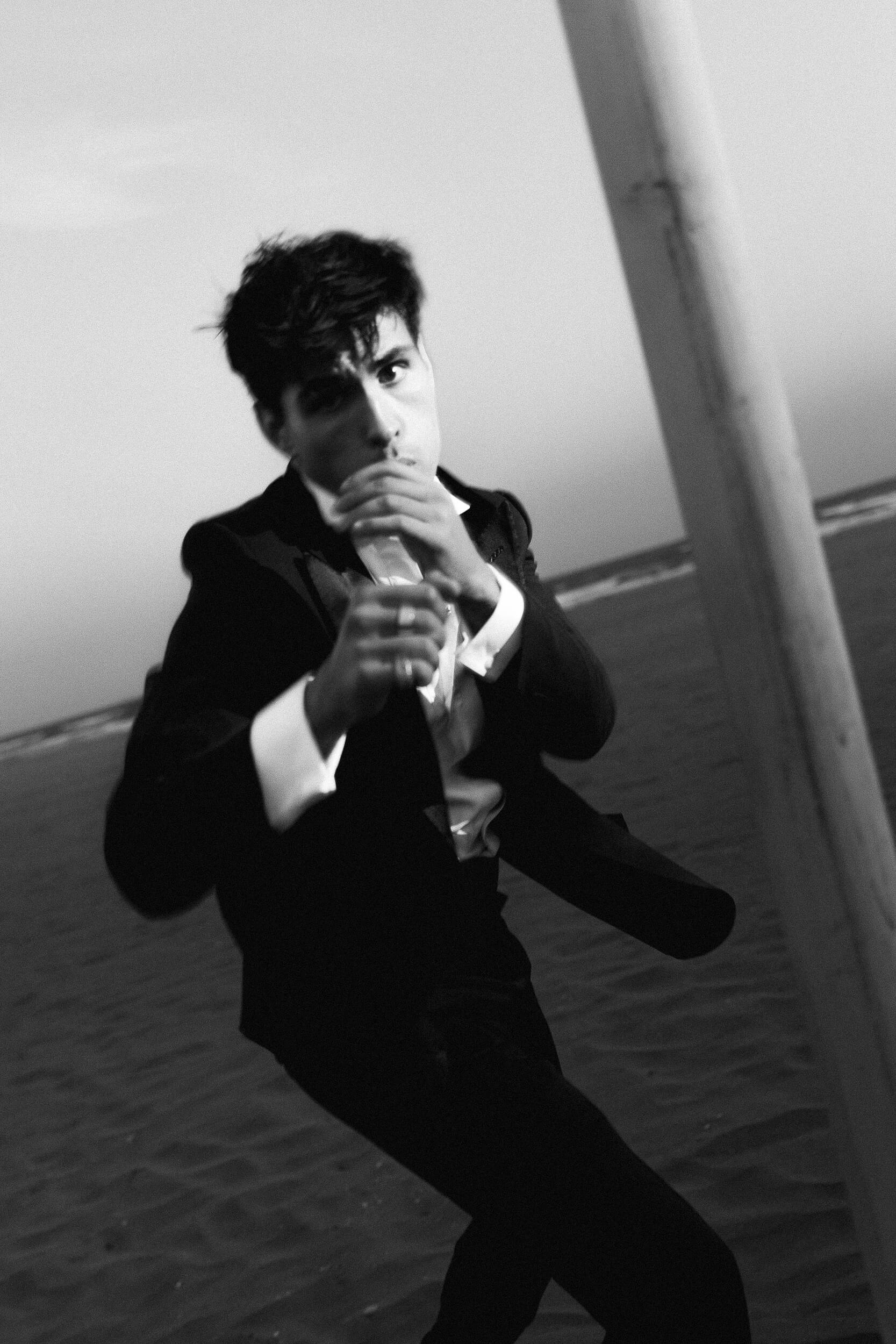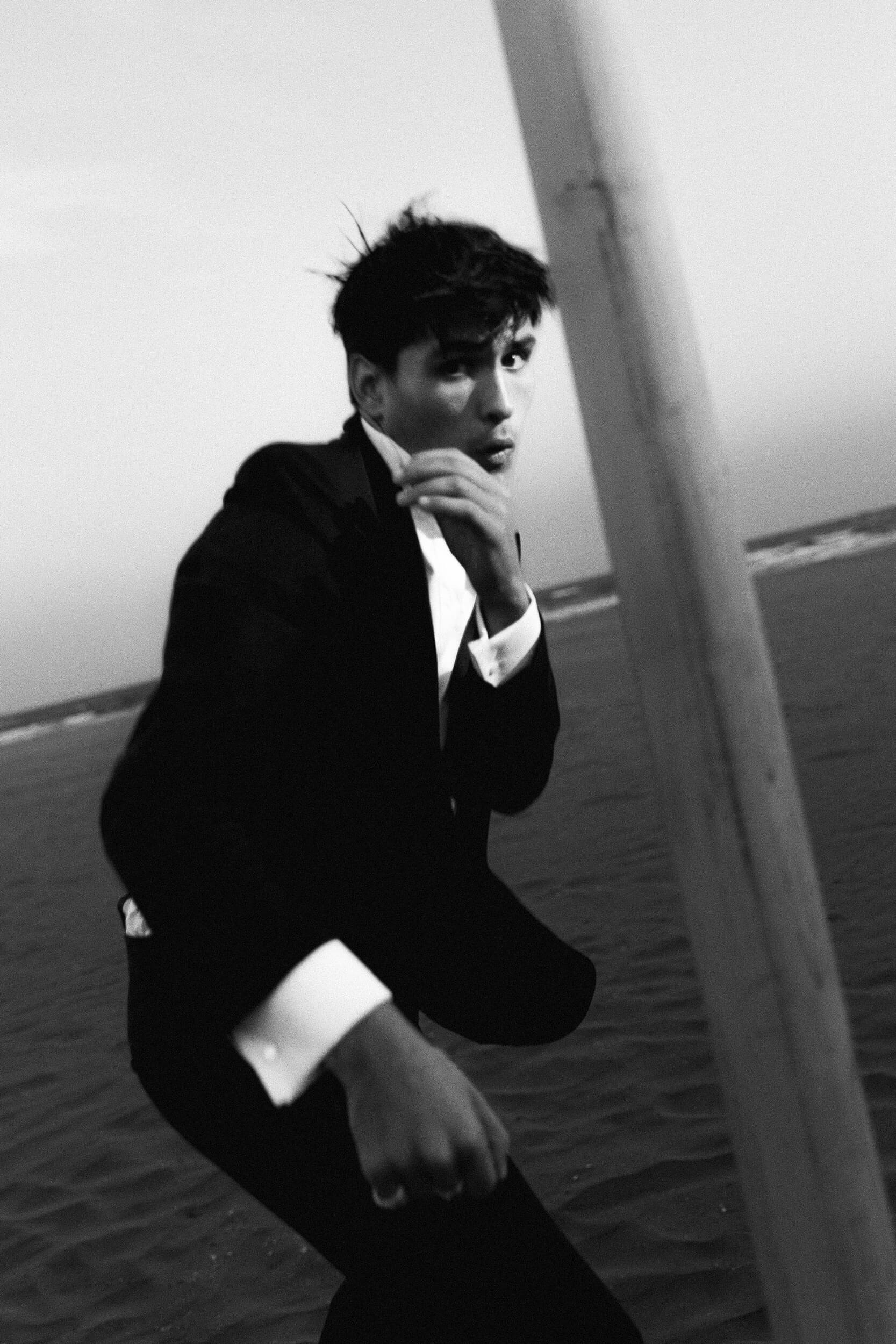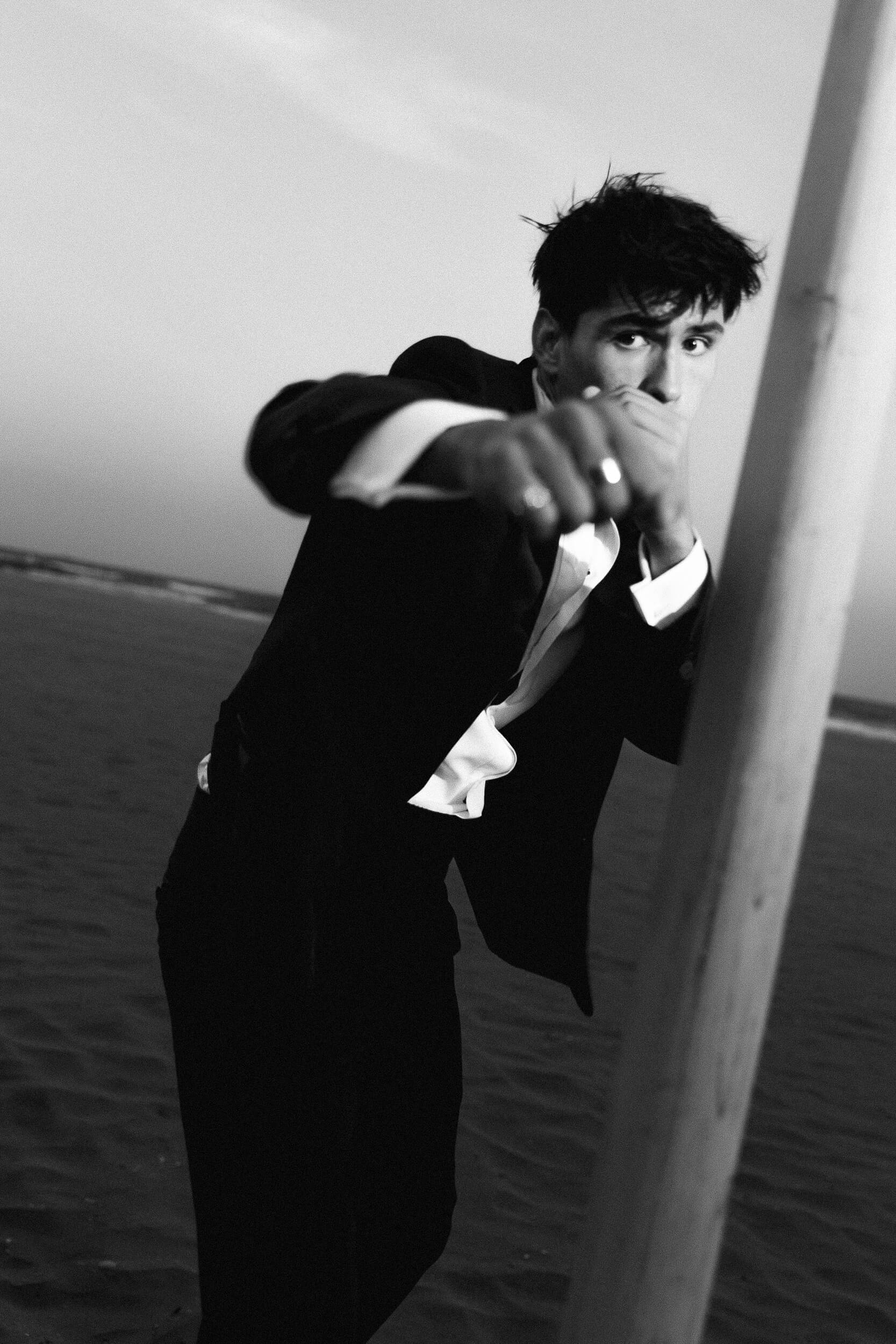 The last thing that made you smile?
I can't think of a specific moment to pinpoint, but every time I perform a scene, if I see that I can give something to the audience, what the audience gives me in return is often a smile, which means a lot.