One evening, a few weeks ago, I watched "Age Out" which, already with its trailer, its music, and its images, had made me hope it would be one of those films that move you, that make you feel something in your stomach and that makes you want to ask a thousand questions.
I saw it. And so it was.
A film made of incredible photography, portraits of people that make you discover parts of humanity and yourself. Because in the end cinema ought to be also this, right? A picture of humanity opens up new dimensions to us that makes us see something different from ours, a picture that makes us grow.
Director A.J. Edwards wanted to describe impossible forgiveness and wanted to capture humanity in its many facets. I was struck by the script (also written by A.J.) and by its direct, sweetly slow and real way of describing something that brings us closer, not to mention some visually spectacular scenes.
To give even more value to this film about emancipation, desire to grow, and difficulties in taking responsibility were also the chemistry between the actors, which left me with a feeling of truth. Tye Sheridan, Imogen Poots, and Caleb Landry Jones brought energy, empathy, and even a bittersweetness to the screen.
When a film leaves you like this for a few days, when it leaves you with too many questions, and you would like to talk to the one who thought, created, and directed it, then it means that there is something exceptional.
A.J. Edwards is not only the director and writer of this film but also a generous soul who kindly answered all those questions.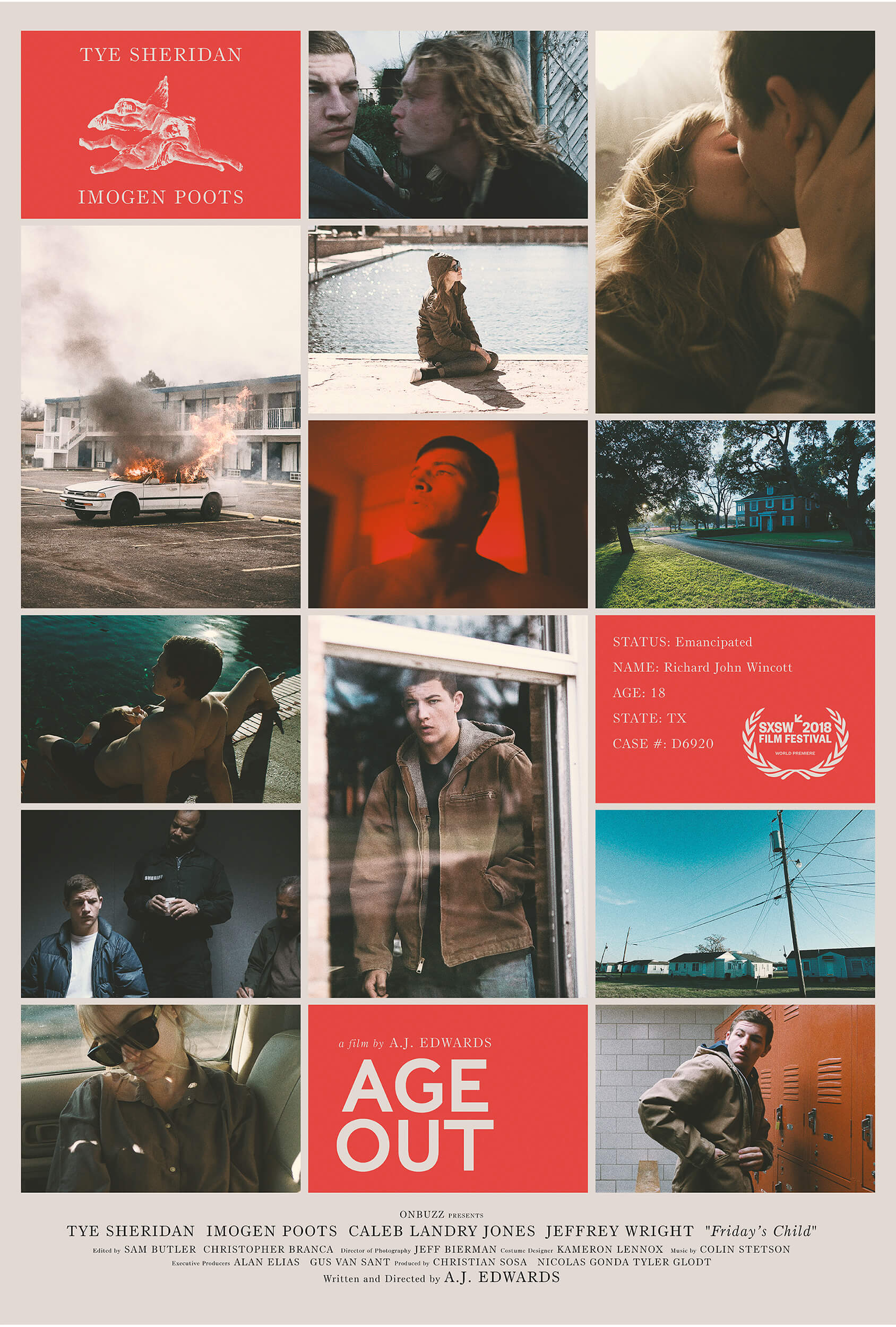 Let me say I really loved the movie, in my opinion, it's truly unique. How did the idea come to life?
Thank you. The initial inspiration was Dostoevsky's Crime and Punishment. I wanted to take the themes and characters of the novel and translate them to today. Unlike the novel, the main character is not a student living alone but a young person exiting foster care against the advice of others. I thought that would be an interesting catalyst for conflict.
Did you miss editing the movie?
I was present for post-production. Editing is a process I enjoy immensely.
Why did you choose to shoot with this format?
Cinematographer Jeff Bierman and I are inspired by medium format American photographers like William Eggleston, Larry Sultan, and Stephen Shore. Their compositions are boxy, colorful, and composed in depth rather than left to right. The square 4×3 aspect ratio of the film resembles that.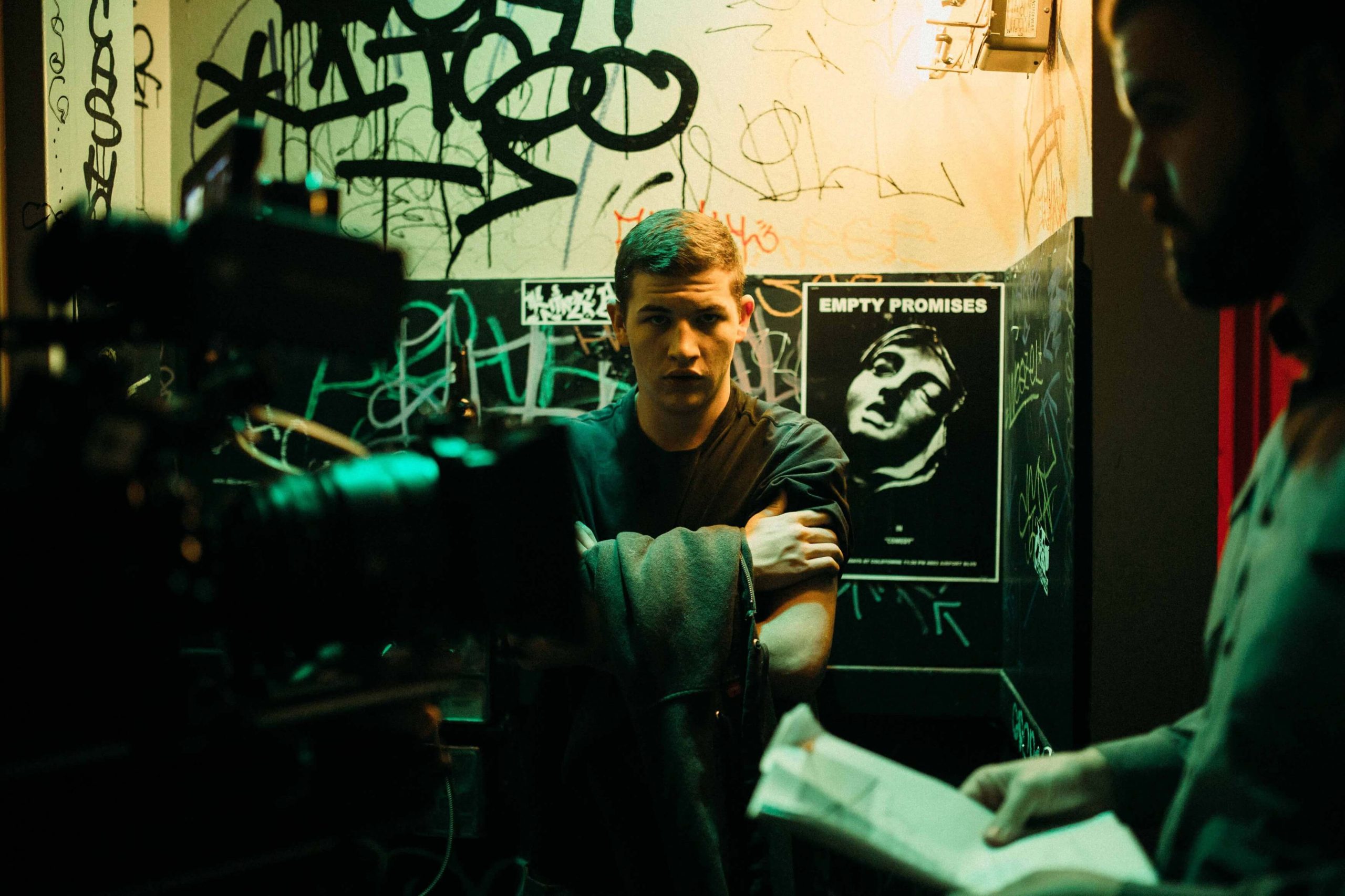 "The initial inspiration was Dostoevsky's Crime and Punishment."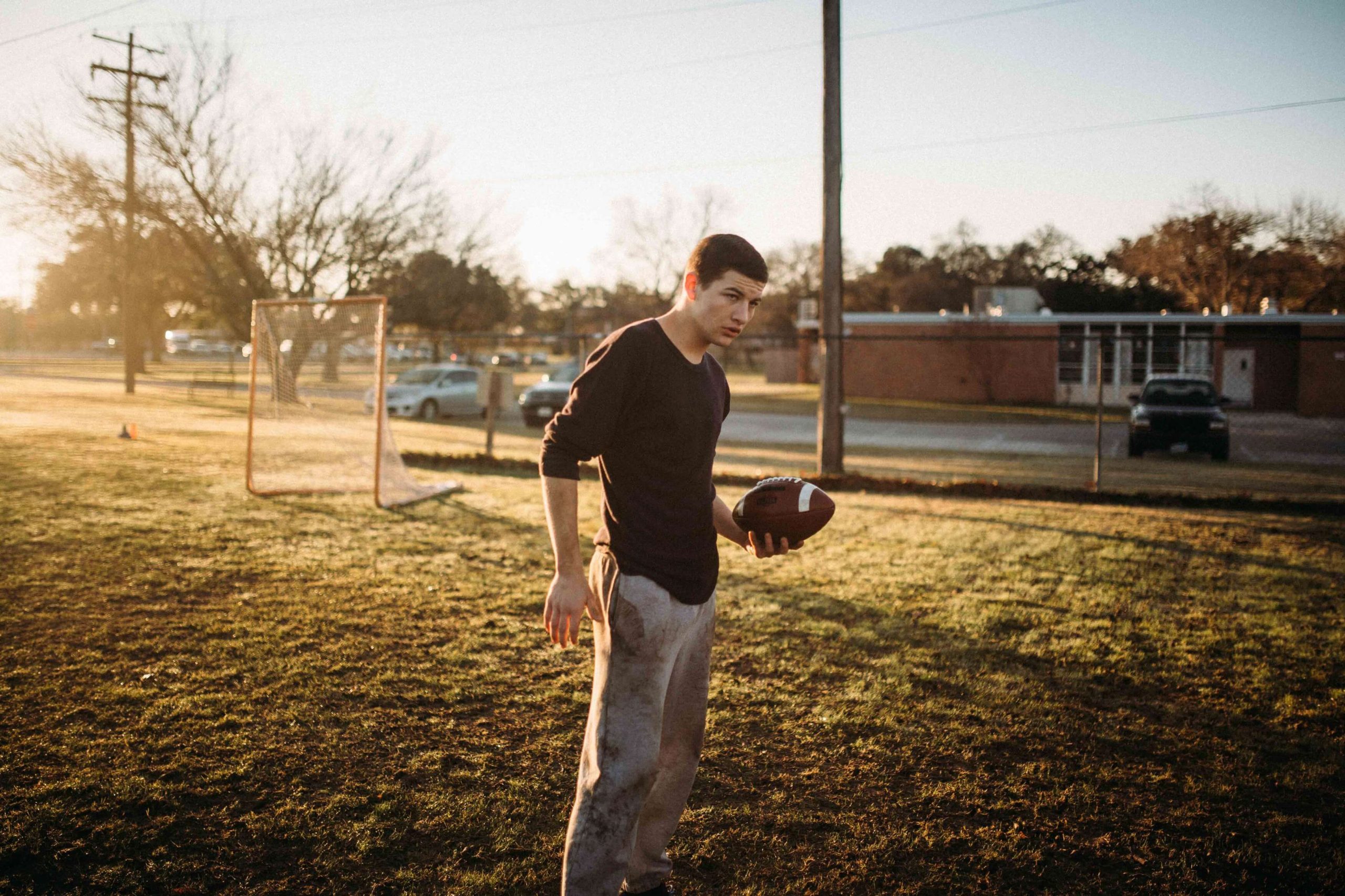 What were your inspirations while writing it?
The actors were a great inspiration while writing. I'm thankful for that. I would share treatments with Tye and he would give his thoughts. During the script's development, Imogen was essential in adding nuance to her character Joan.
What were the emotions that moved you throughout the writing process?
The pathos of Tye's and Imogen's characters' solitude definitely moved me throughout. They are both alone in their different ways. Their path to forming a connection is the momentum of the film.
"Everybody has a goal, a success story." What's your goal when you approach a movie?
My goal is to do right by the actors and make something worthy of their artistry. Like lots of filmmakers, I also feel a great responsibility to the producers. I want to work again after all.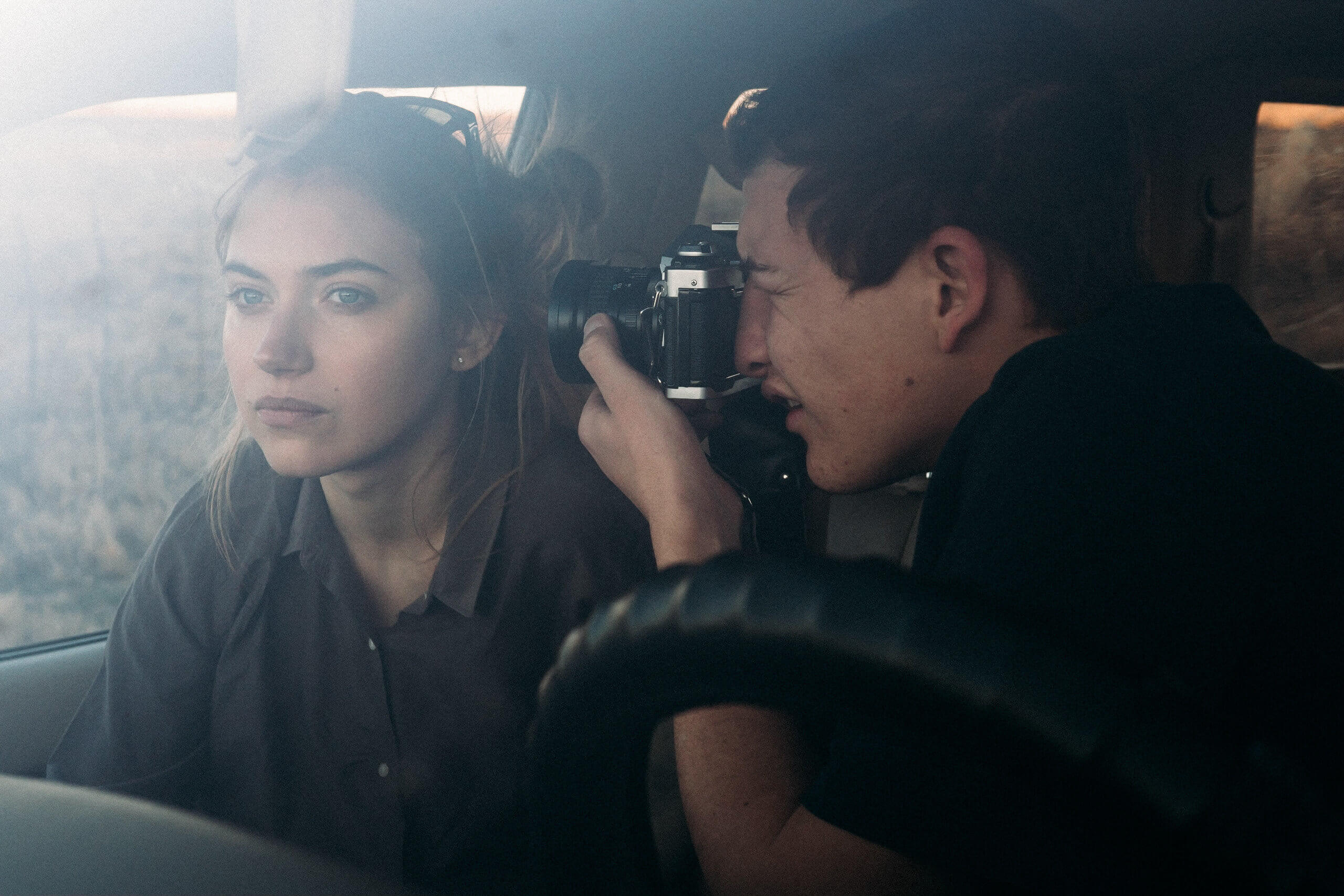 "The pathos of Tye's and Imogen's characters' solitude definitely moved me throughout."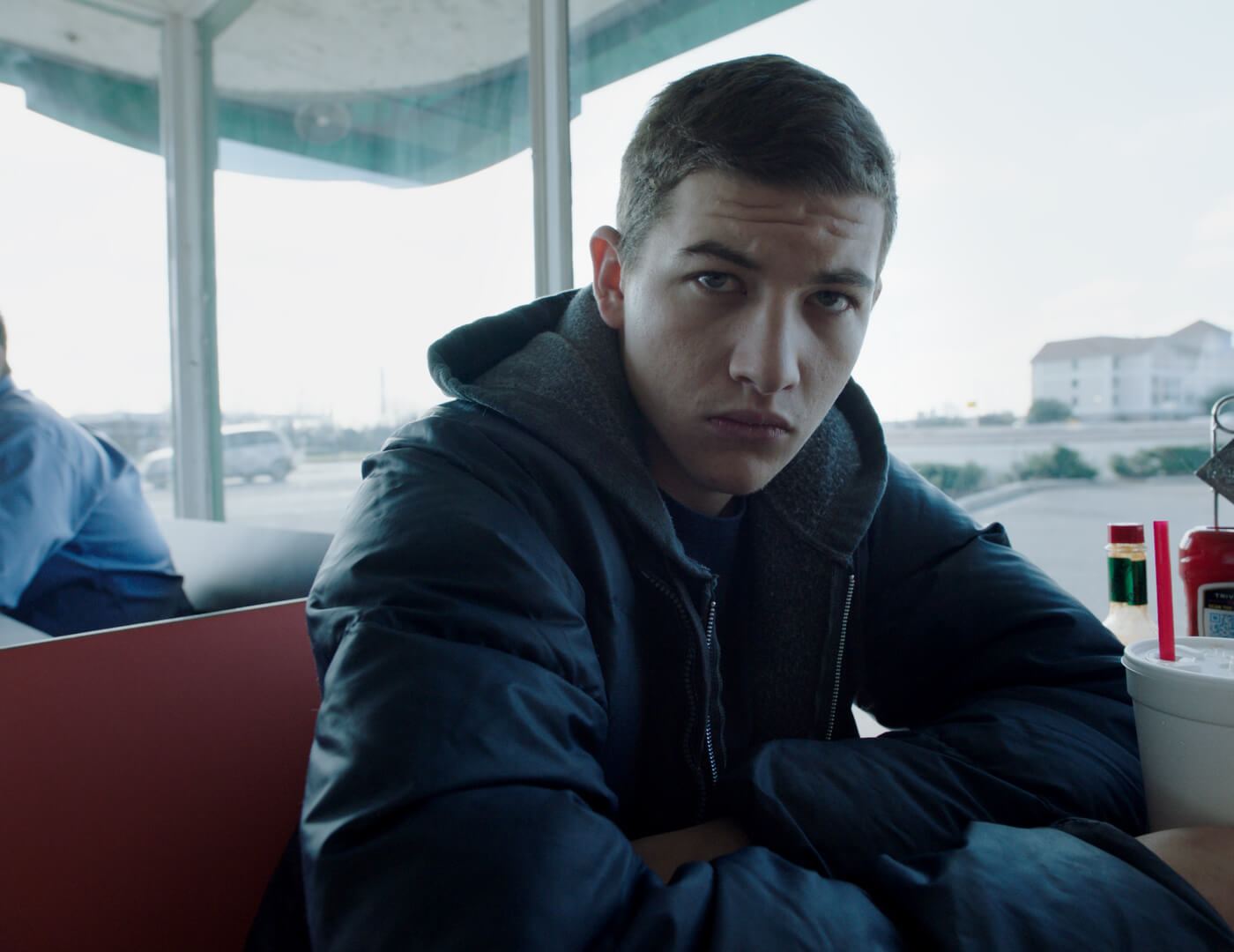 Are you influenced by an artist of our time?
My peers inspire me the most.
There are scenes with no dialogues between the characters. How was directing the actors in scenes with no dialogues? How do you communicate with them to create the right mood/vibe?
As a director, creating an atmosphere free of judgment or error is very important. You want the actors to feel free to experiment, make mistakes, and problem solve. If a scene finally ends up without dialogue, it is because on set or during post-production, we decided that behavior and physicality were enough to express the desired emotion.
A movie like "Aging Out" is also about aesthetics. How did you find the balance between your directing and the amazing cinematography of Jeff Bierman? How did you collaborate with him?
Jeff shot part of my first film. He is very thoughtful, hard-working, and fun. After that first experience, I knew I wanted to partner with him again. He and I spoke the same language in terms of the imagery we wanted. He is also fearless – which you cannot say about a lot of DPs. Jeff is willing to explore and experiment.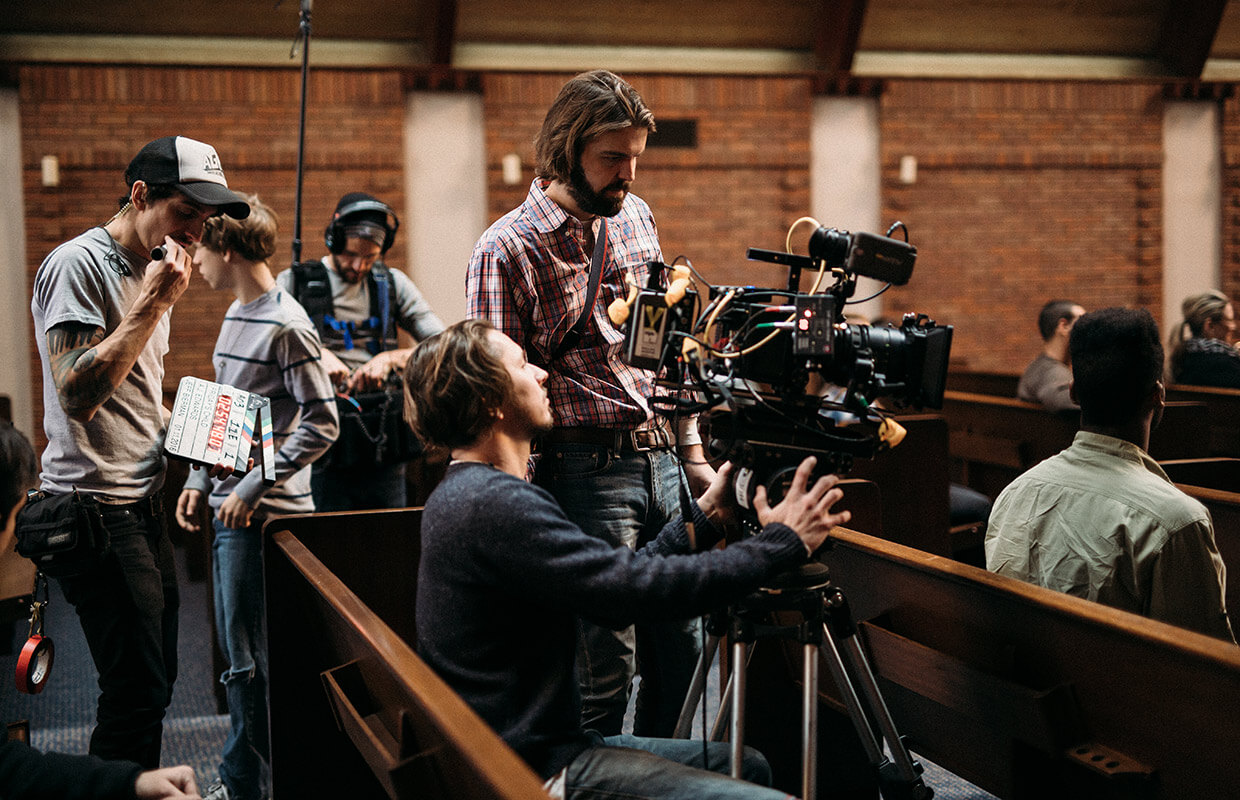 The "Motel scene" is amazing. In some parts it seems like the camera is a character itself, spying on the motel rooms and at the windows, even when Richie and Swim weren't there. Why did you decide to shoot the scene in that way and what did you want to represent?
Thank you. I am very proud of this robbery sequence. A lot of it is due to the Steadicam work of Orlando Duguay. We wanted the viewer to feel as immersed in the robbery as possible, as though we the audience is experiencing the horror of it with Richie. You are running alongside someone and unable to stop them from doing this horrible thing. The motel was functioning, too – not a set. The people there and the rooms were all real tenants. They allowed us in to capture living situations you do not often see. That definitely added feeling to the end result.
One of the executive producers of the film is Gus Van Sant, did he influenced you in some ways and how did you collaborate with him?
Gus Van Sant has been a great influence on me since I was very young. Mala Noche, My Own Private Idaho, To Die For, Good Will Hunting, Elephant, Last Days are all favorites of mine. I am grateful for his support with this film.
The film talks also about taking responsibility for your own actions and how difficult it is. Why did you feel it was important to explore this topic as well?
The film chronicles adolescence to adulthood. It's the development of a young boy to a man. The last stop of maturity is responsibility – ownership of your own actions. Some people never reach that stage. In some ways, the movie is a Pinocchio story. It is about someone becoming a person: resisting temptation, understanding his relationship to others, taking responsibility for his actions, etc.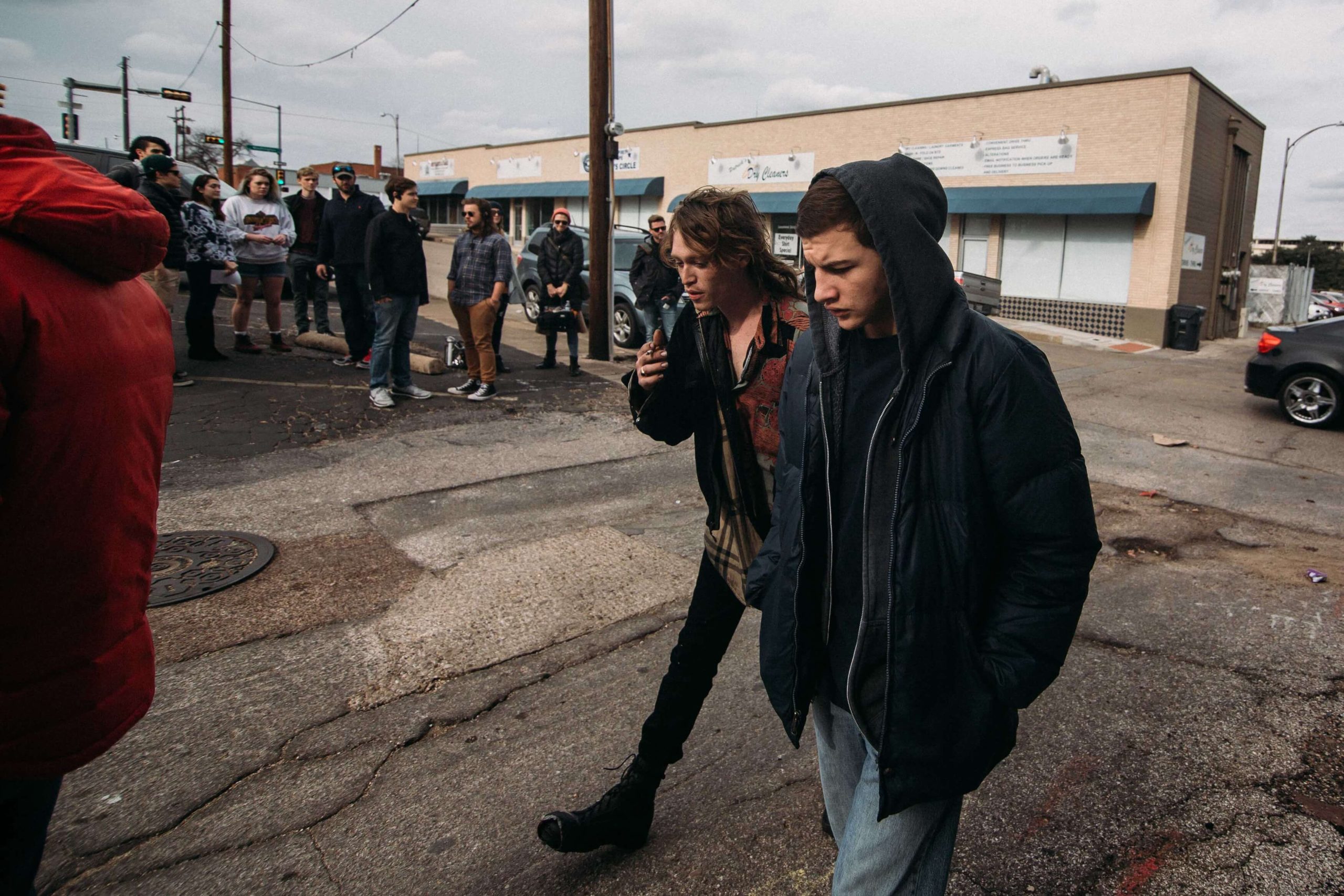 "As a director, creating an atmosphere free of judgment or error is very important."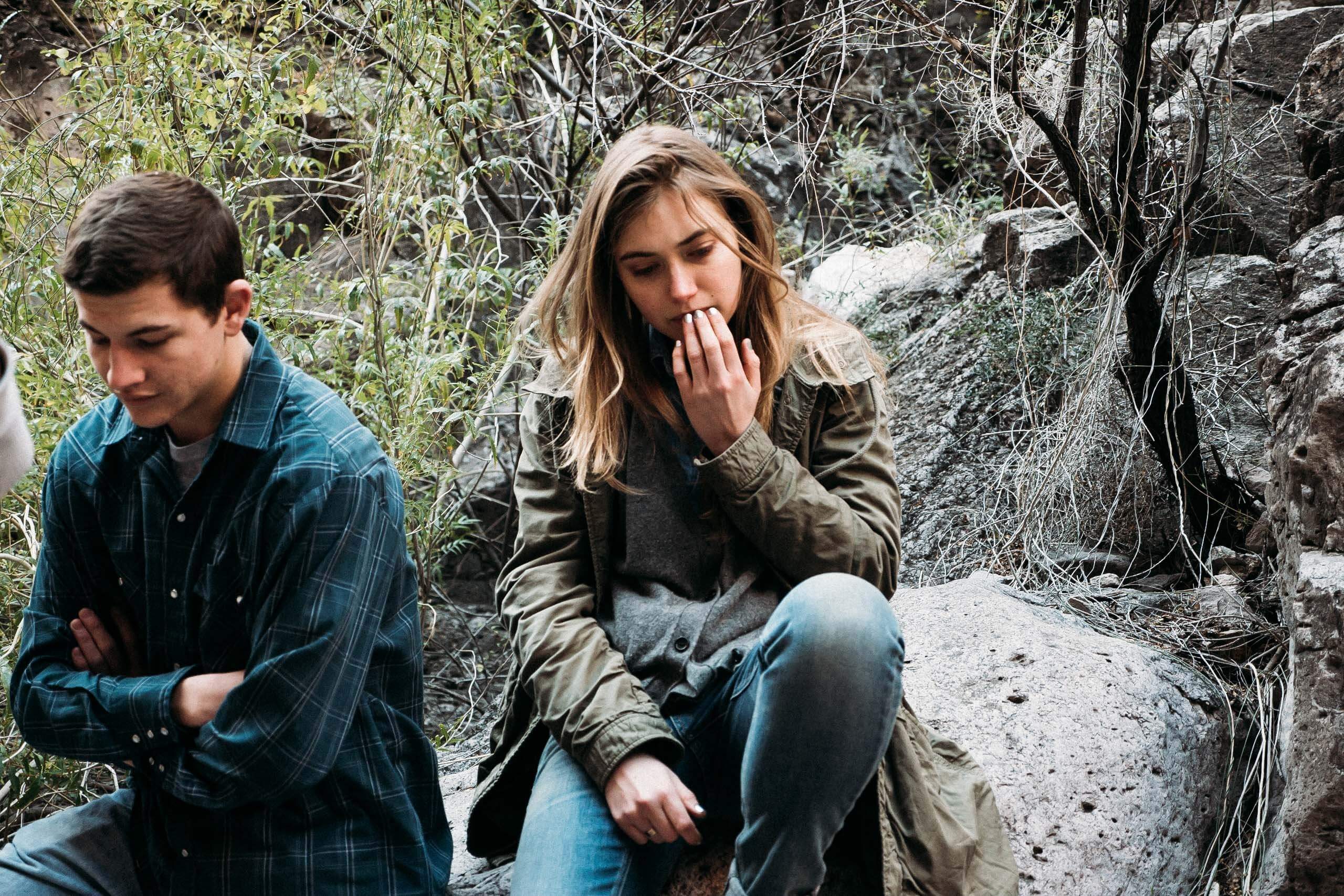 Did you leave room for improvisation to the actors?
I welcome contributions from actors and department heads and everyone else around that has a good idea. I love being surprised and seeing things take a different – better – route than I had imagined.
Caleb Landry Jones has an incredible energy on the screen, he's almost scary, in a good way. How was "playing" with his energy?
Caleb is brilliant. He is always prepared and knows his role inside and out. Every filmmaker that works with him says the same. He also is a great collaborator from beginning to end. He certainly welcomed improvisation and onset curve balls so that made it exciting for me. Caleb is a real artist.
The set locations are just incredible, there is a beautiful balance between the industrial spaces and nature. Were there already in your mind and in the script or you find them after?
Thank you. Yes, my roots are in Texas and I have family in Waco so I was familiar with most every place in the film. It was a delight to be able to shoot that way.
You portrayed a blurred morality. How difficult it was to portrait it? And in what movie, according to you, we can see a good example of blurred morality?
Though the film has a moral center – like any decent drama – I did not want it to be moralistic or didactic. That is important to avoid. In terms of moral cinema today, the Dardenne Brothers, Maurice Pialat, and Pedro Costa are real masters.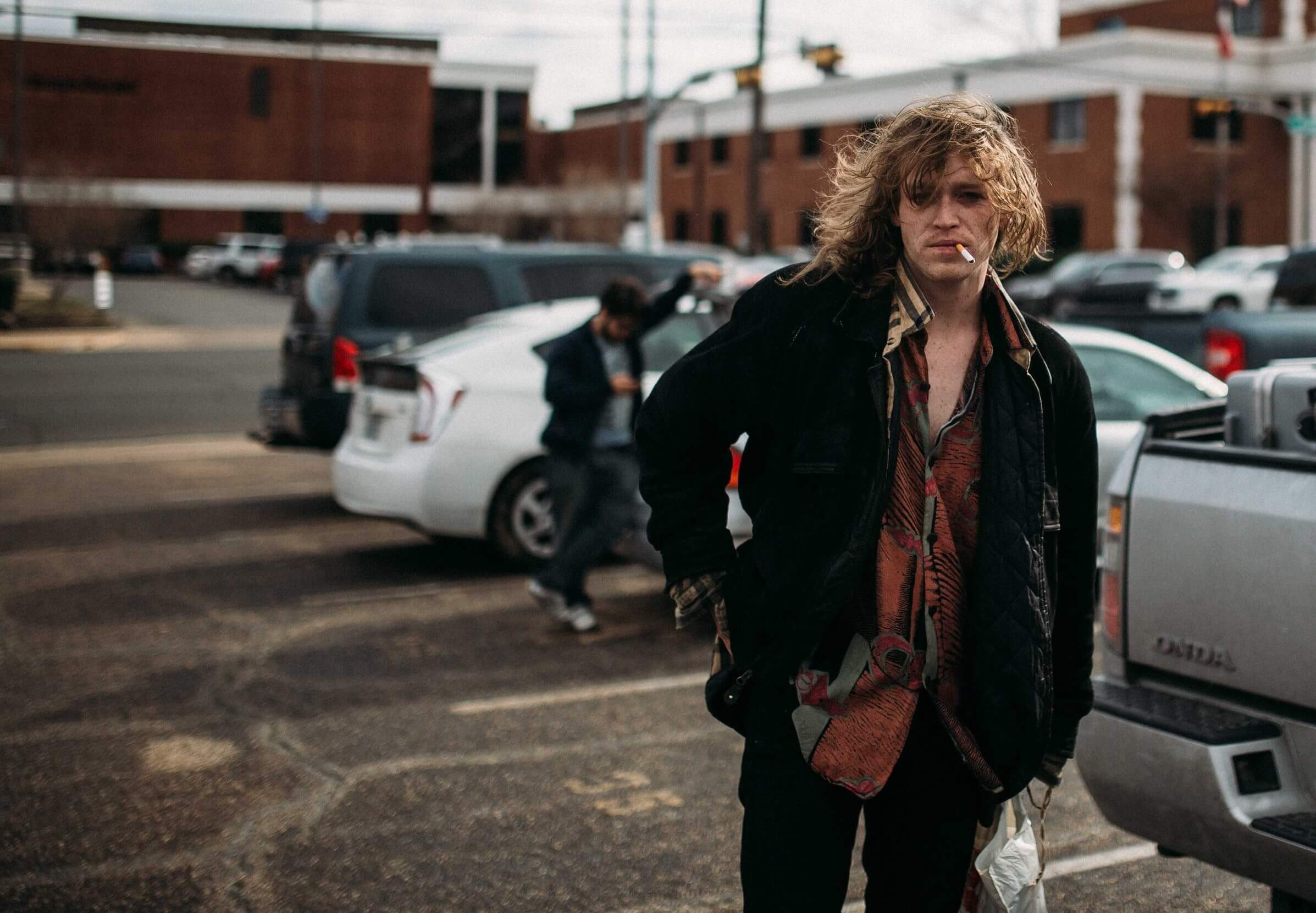 "He is a great collaborator from beginning to end. Caleb is a real artist."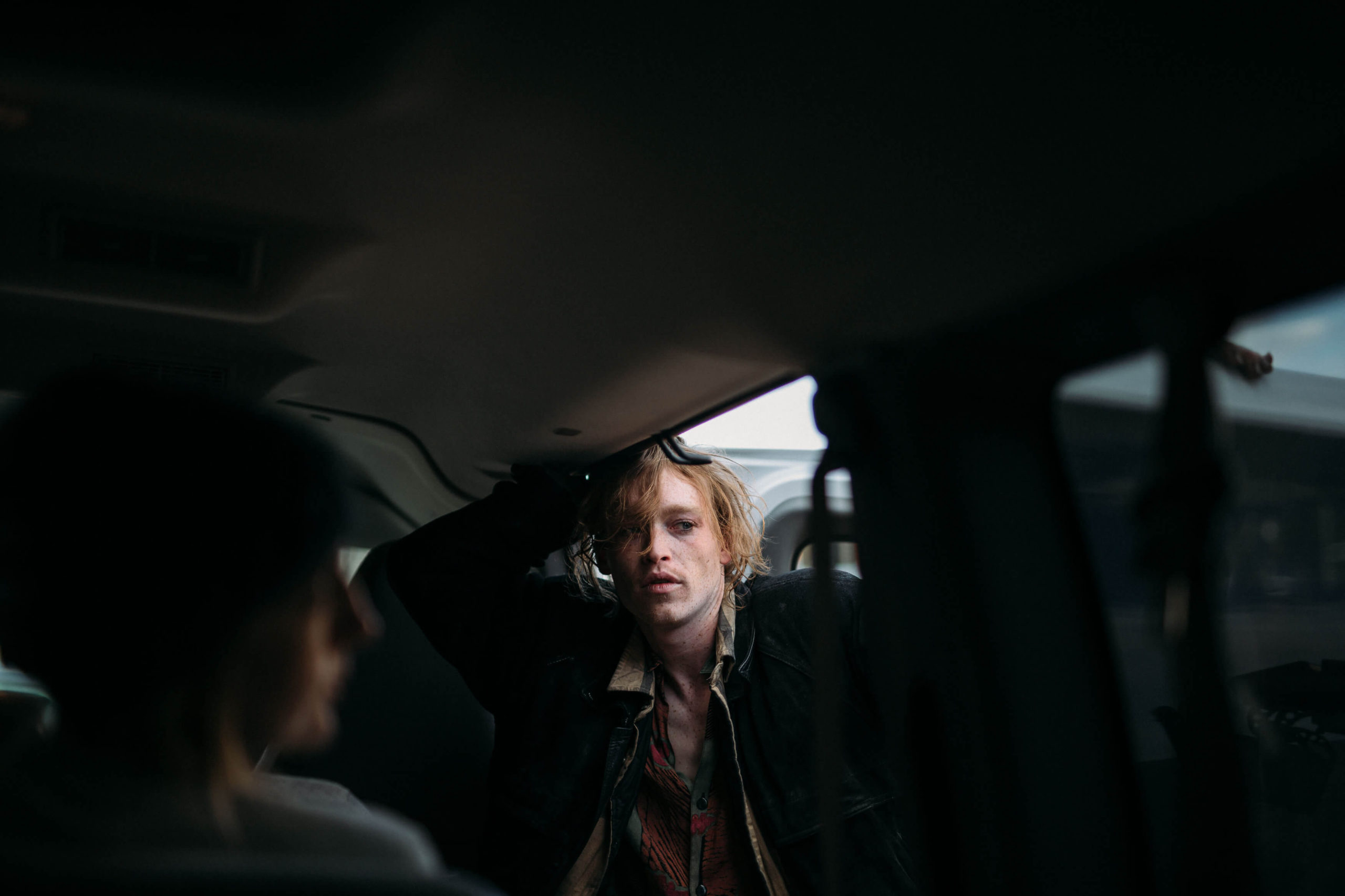 Freedom is also a topic in the movie. What does freedom mean to you in what you do?
What a question! In the movie, yes, freedom is central. The main character misunderstands the idea of freedom – insisting on his own independence at the start despite the warnings of others. What he thinks is freedom drives him to sin and wrongdoing via temptation. He must find his way back to the right road.
Artistic freedom is everything to me and I have been very fortunate to enjoy it with the two movies I made. I'm grateful for that support.
I read you always wanted to portrait impossible forgiveness. In the end, Joan seems to "forget" in some ways. Do you think is possible to forgive such a thing?
It is certainly possible, but would be very difficult. That was the allure of the story to me. I wanted to explore characters that challenge me with their decisions. Joan definitely does that by the end of the story. People can argue about it.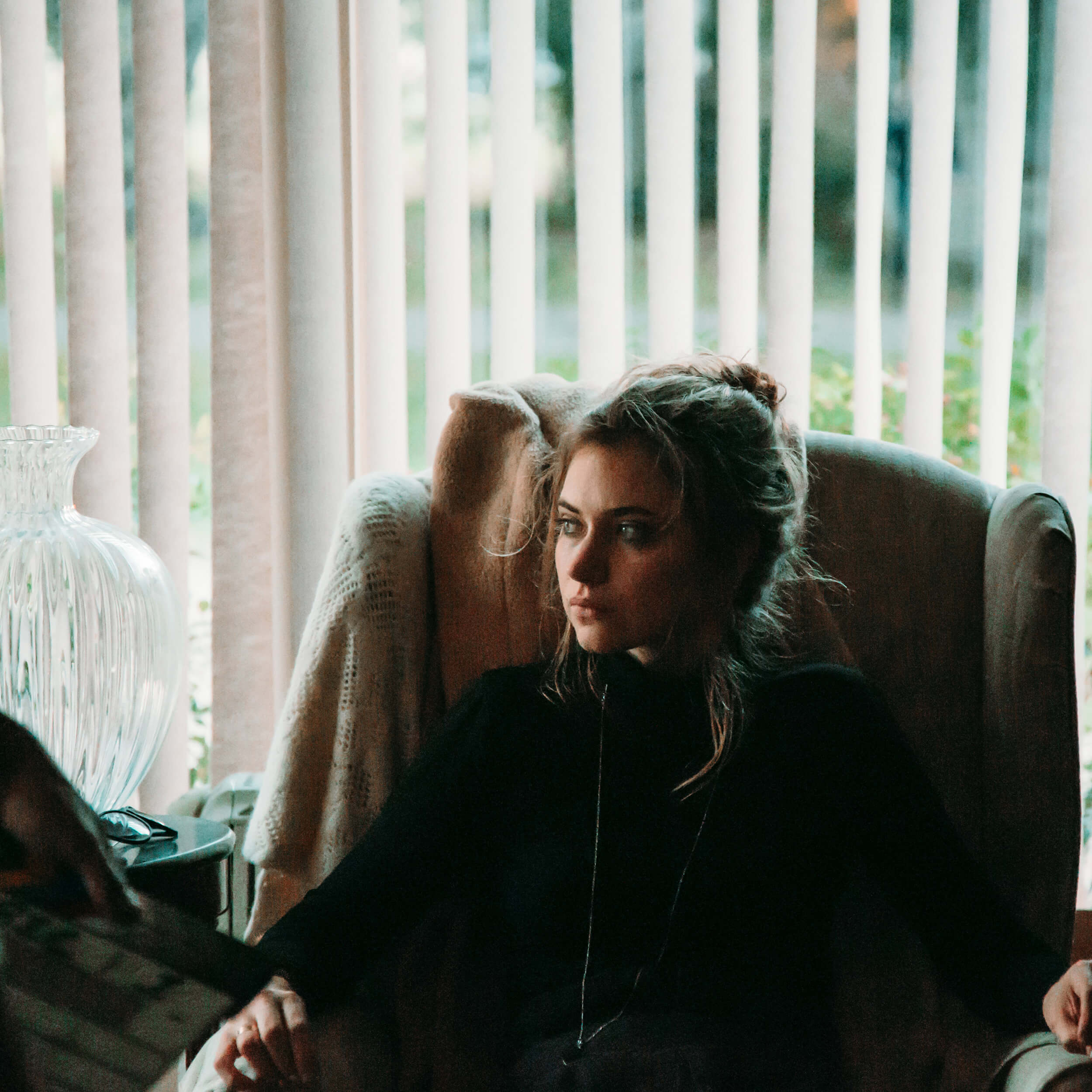 From the beginning we understand that Tye's character is full of rage but, at the same time, he shows us his fragile soul that made me feel empathy for him. How much empathy do you think empathy is important to make and see the film?
Empathy is very important to me. I try to create humane, ennobled characters. Even if your character is a criminal or an adulterer or a corrupt king, you must find that kernel of humanity in them. Shakespeare does that. That is rare today.
What was the last movie you watched?
Truffaut's The Woman Next Door.
Your top ten list of movies that changed your vision of cinema or that blew your mind?
Tough call! How about a list of ten films that inspired Age Out?
Straight Time (Grosbard)
Accattone (Pasolini)
Revanche (Spielmann)
Tyrannosaur (Considine)
Juvenile Court (Wiseman)
Taxi Driver (Scorsese)
Pickpocket (Bresson)
The Child (Dardenne)
My Own Private Idaho (Van Sant)
Affliction (Schrader)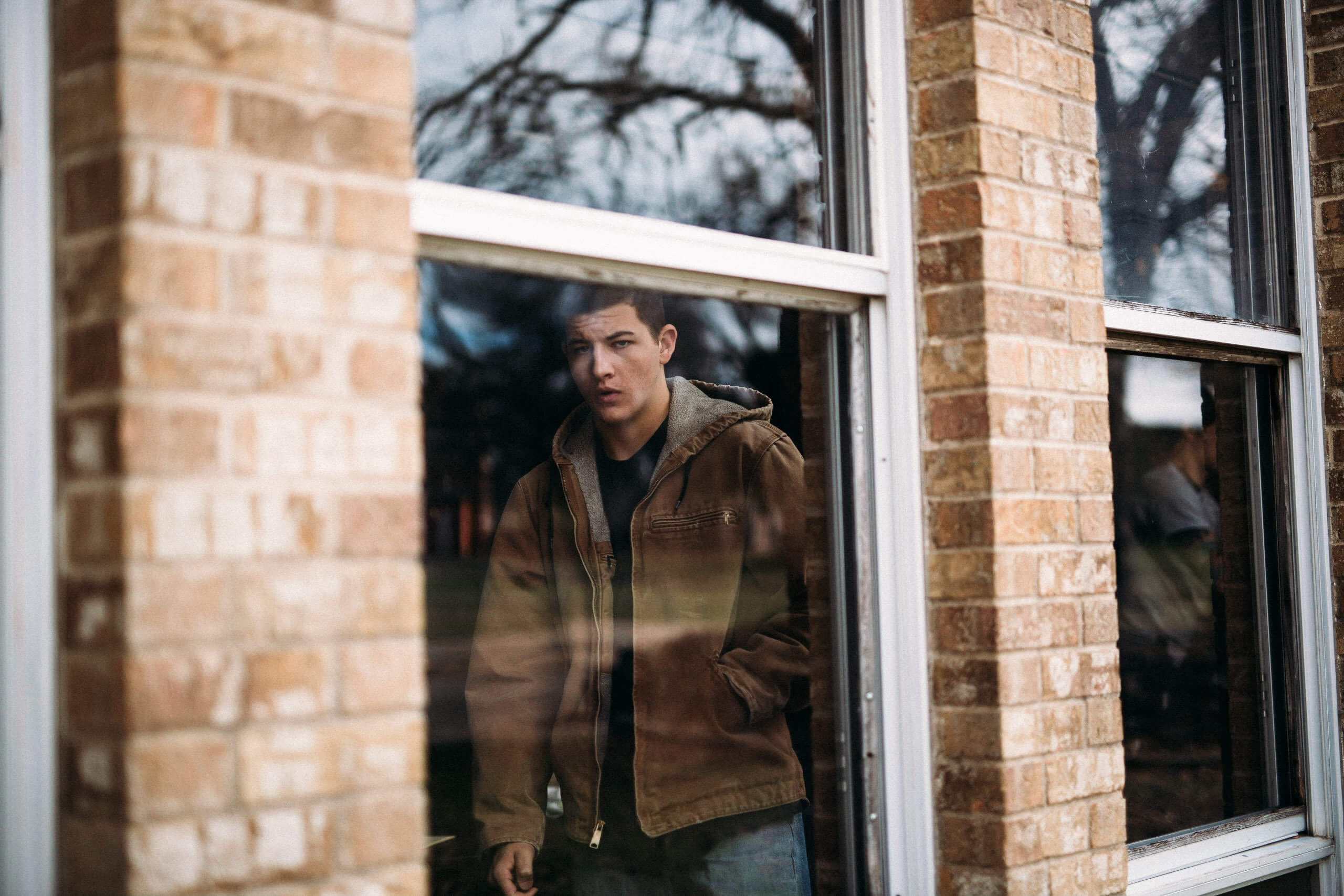 What was the first director's work you fall in love with? And the last one?
First: Spielberg. Last: Guadagnino.
What are you working on now?
A picture I hope to shoot this fall.
And what would be your dream film to direct?
My cabinet is full of too many. Pick any and I will be happy!