Desiree and Jennifer are two bloggers and models from Vienna. They are sisters, they are also beautiful twins. They worked for years in the world of fashion (Dior and Alexandre McQueen for example). They love fashion but they also want to be conscious of how this world could be superficial and damaging the environment, they would love to "do something for the world". We find them to be a very special couple of young women.
We loved interviewing them and we can tell you: they are so much more than "all accessories and dresses".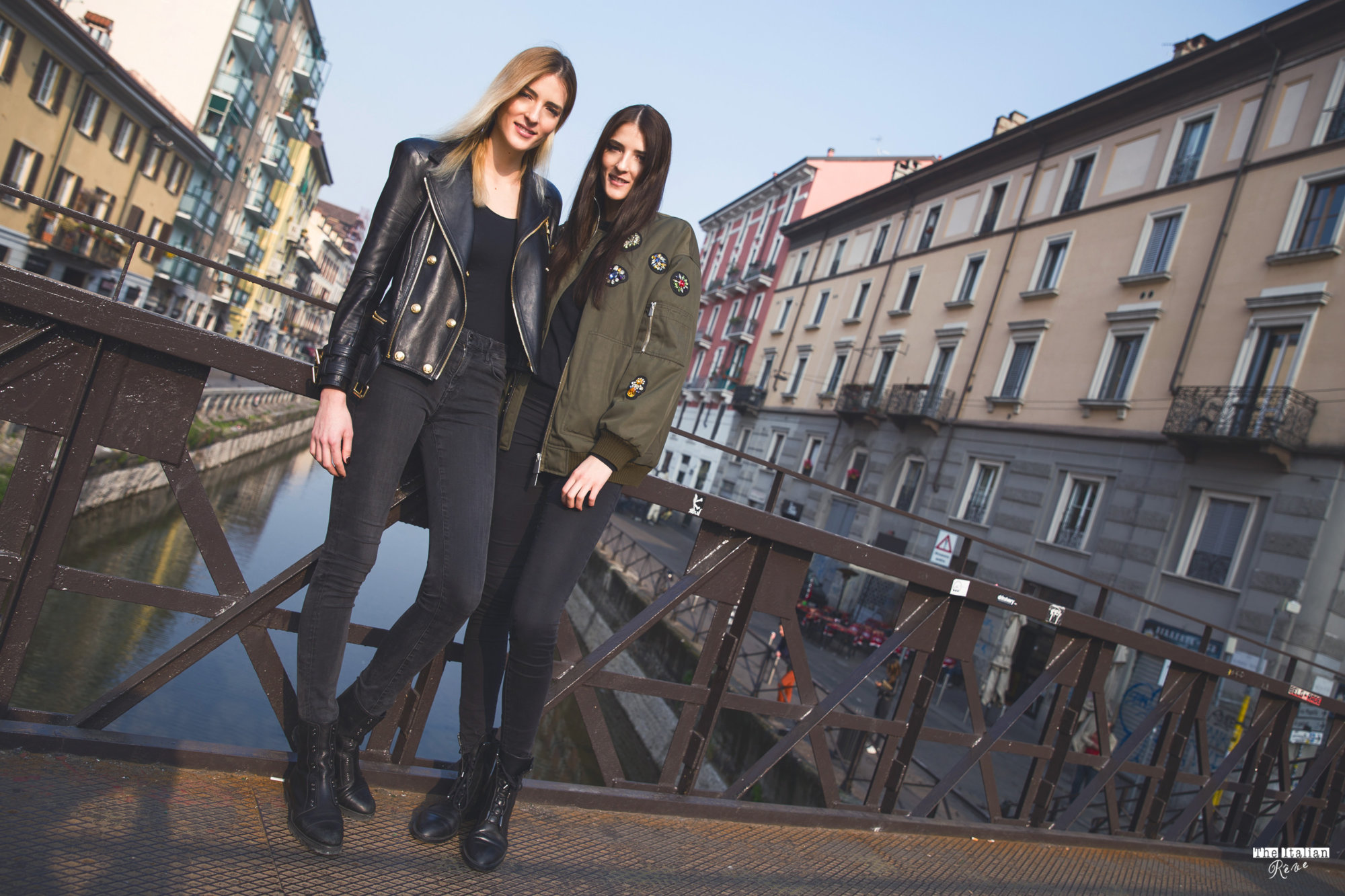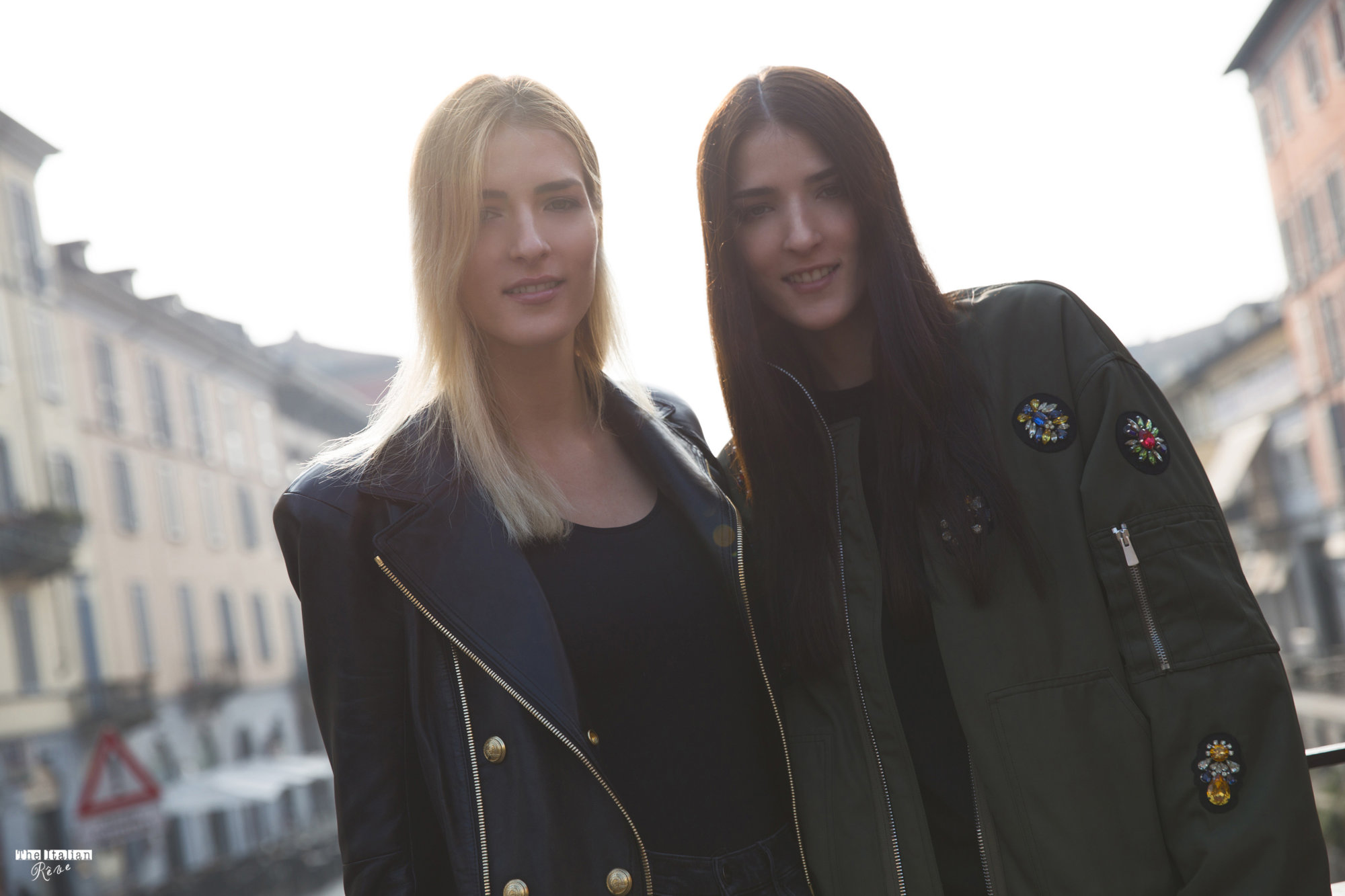 _______
How did it all started?
_______
Jen: In 2012. I was in China and I was studying Luxury Brand Management and many students had blogs there, I was so fascinated by them, and I was sad about not writing about my Chinese experience. I lived in China for 3 months and after my return to Vienna I started talking to Des about it and about doing it together because there were so many single bloggers and we had this uniqueness, we are twins, we are a team.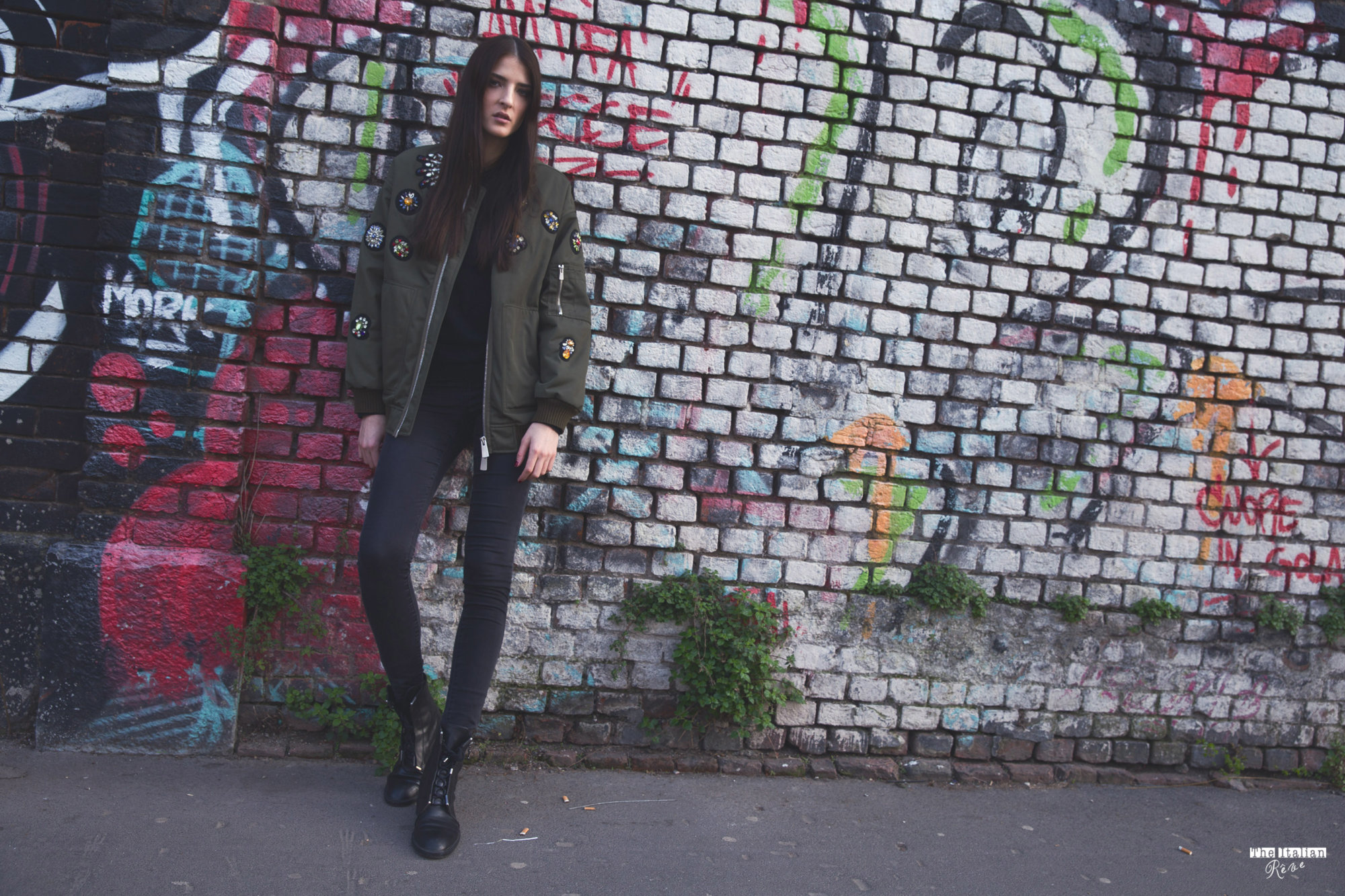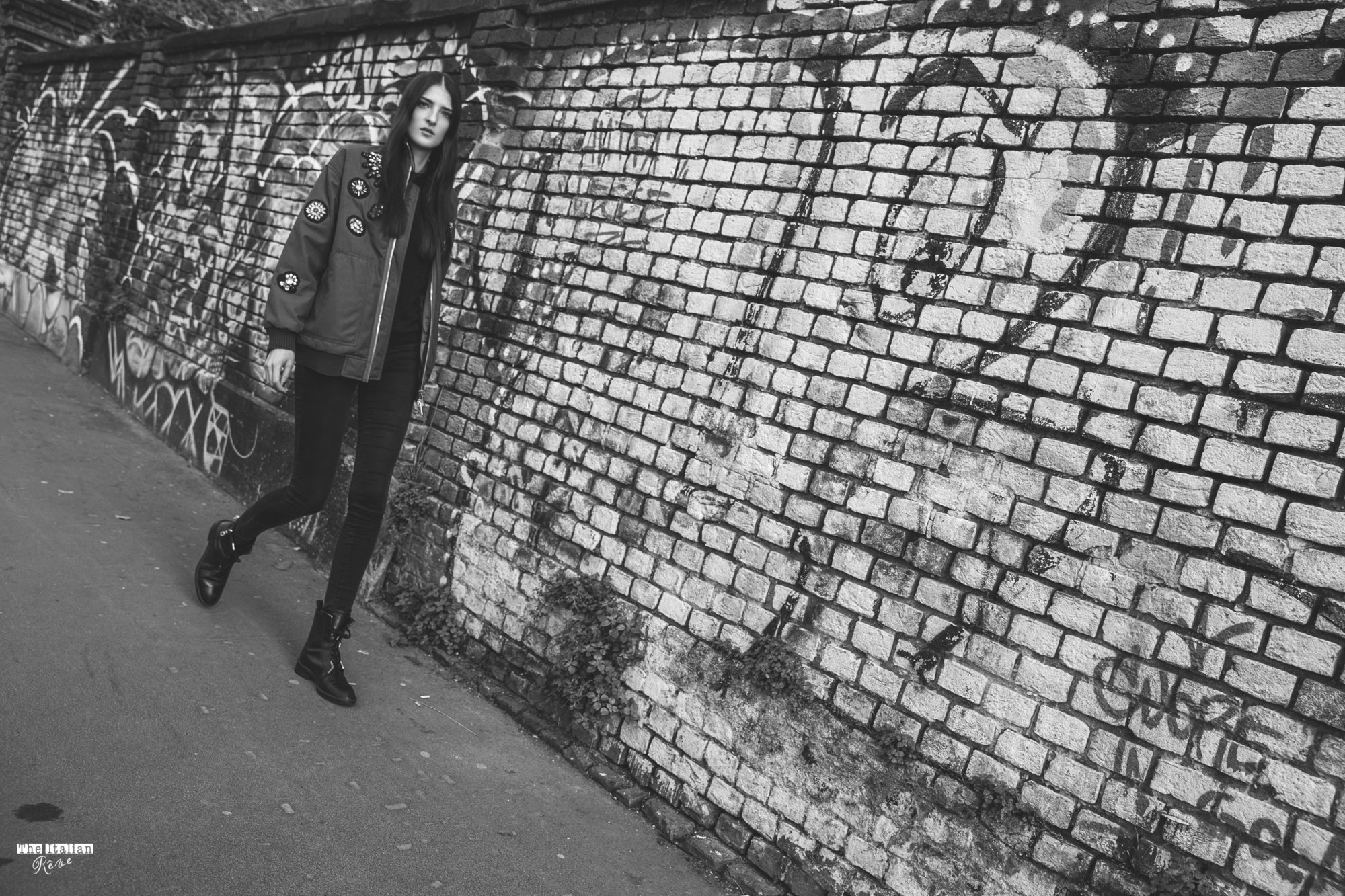 And then by December 2012 we really wanted to do it and we started working on it and study for it. Chiara Ferragni was the first blogger I started to read and follow. I've been following her since 2009. But at that time I wasn't ready to start blogging, I was focused on my studies and on my graduation and I had no time to think about blogging, I never thought that blogging would have been so big at that time.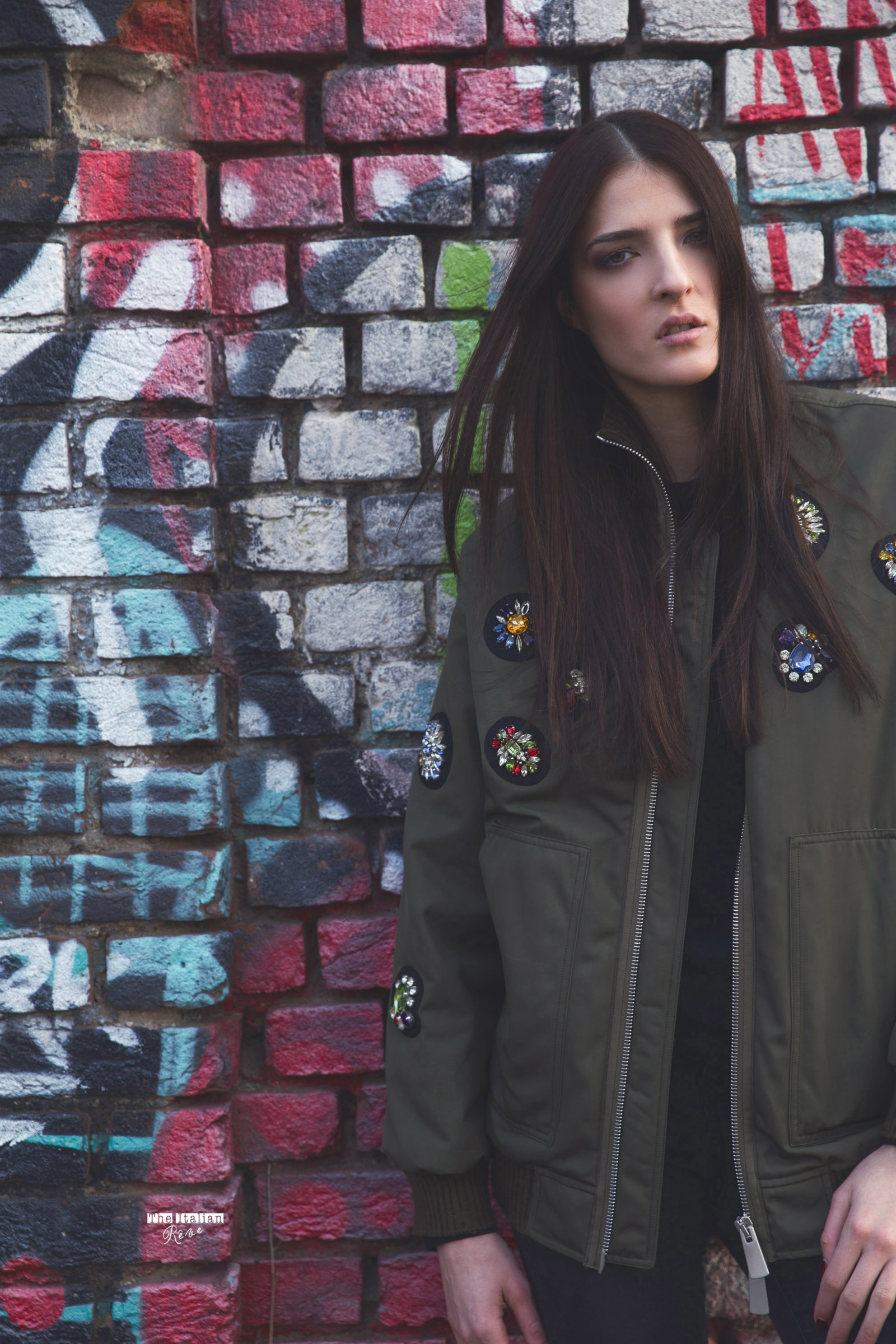 Des: We had a lot of inspirations from school, from subjects such as music, art, sport and fashion, we have always been free spirits. And that's why we decided to go to Milan, because here is where fashion is better expressed.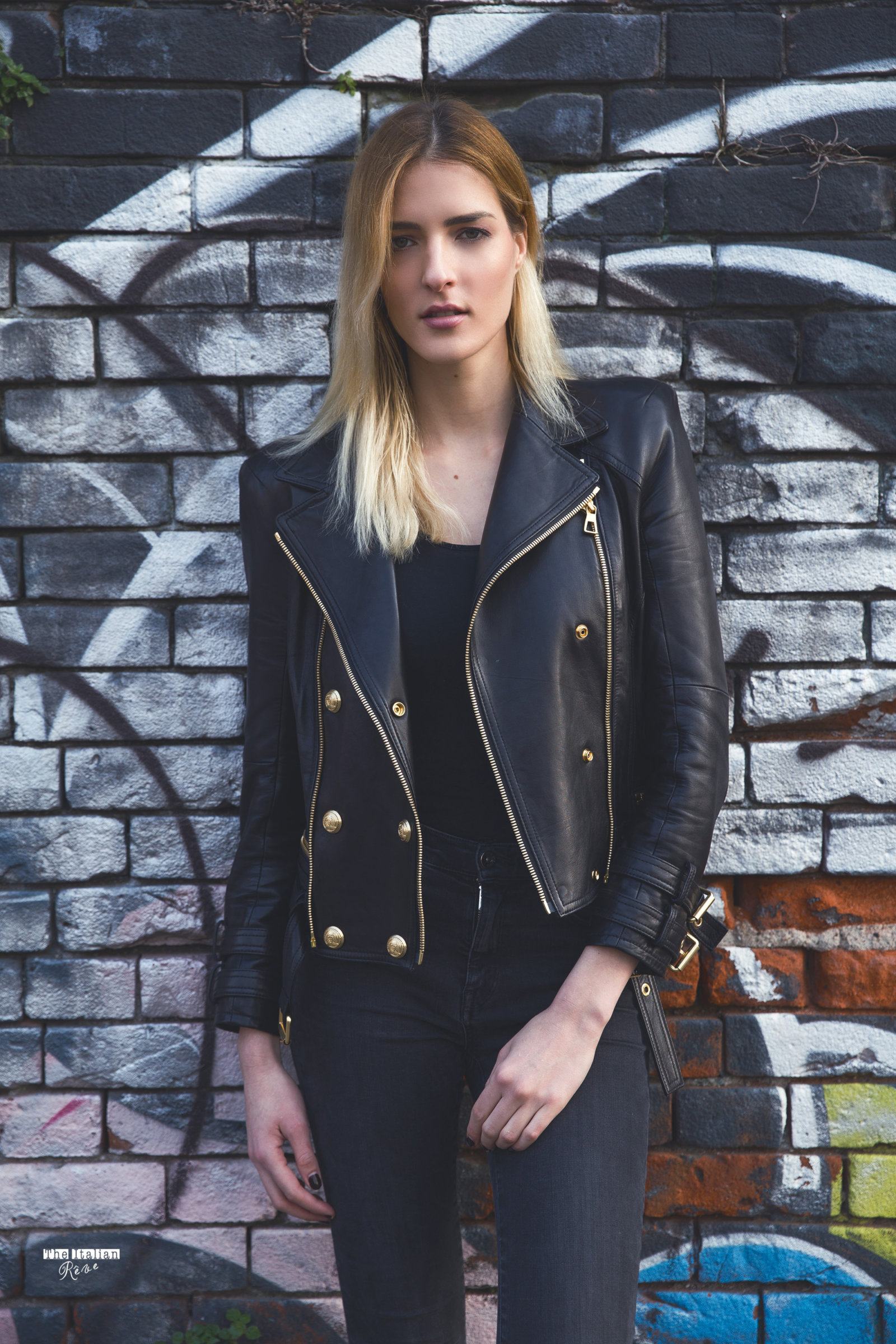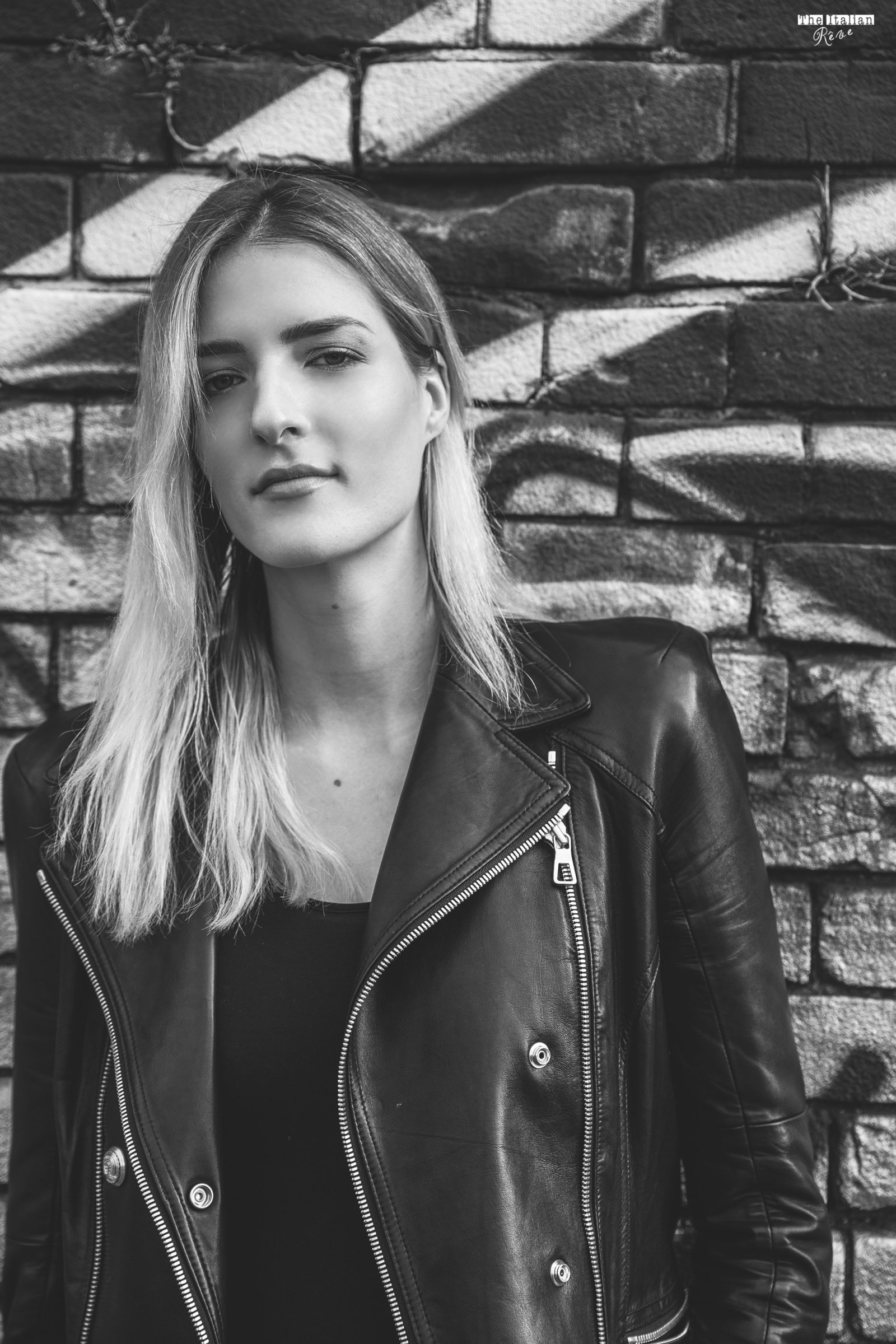 _______
Being friends, sisters and coworkers probably has some pros and cons. What do you think is your strenght?
_______
Jen: Blogging is a very exhaustive job, we work 24/7, we have no days off, we are always thinking about it or we always have to organize stuff. We share and divide tasks. We have different things in which we are better, one is better at getting in touch with people, while the other one is better at organizing things.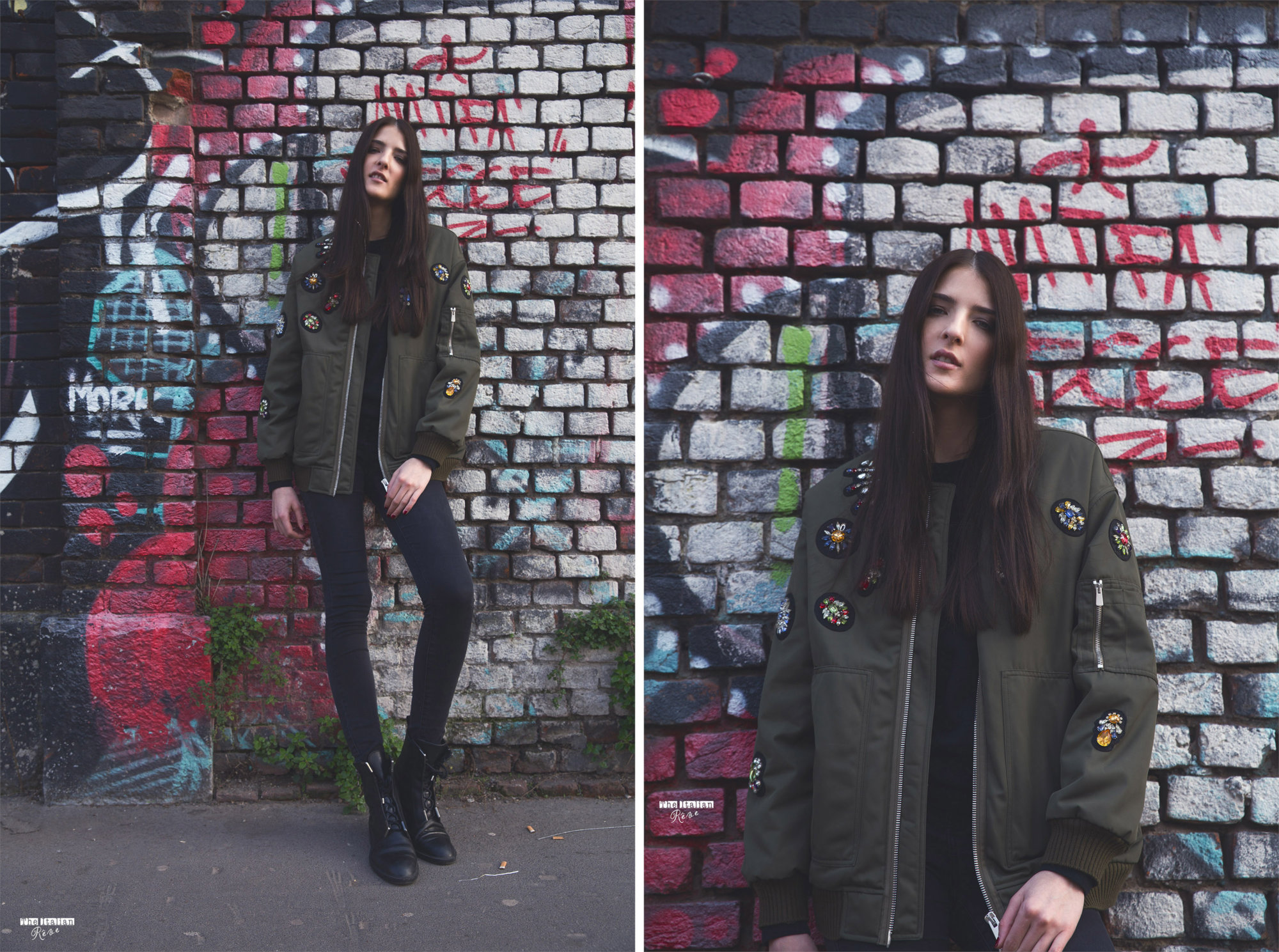 _______
You two travel a lot. China, Milan, Florence and Vienna of course: how do you think traveling can influence your style?
_______
Jen: When you travel you see different things, specific things on every countries, there is always a specific energy in every place and a certain style, even something you have never seen. And there are countries where a particular style has already developed, and others where it comes only after years.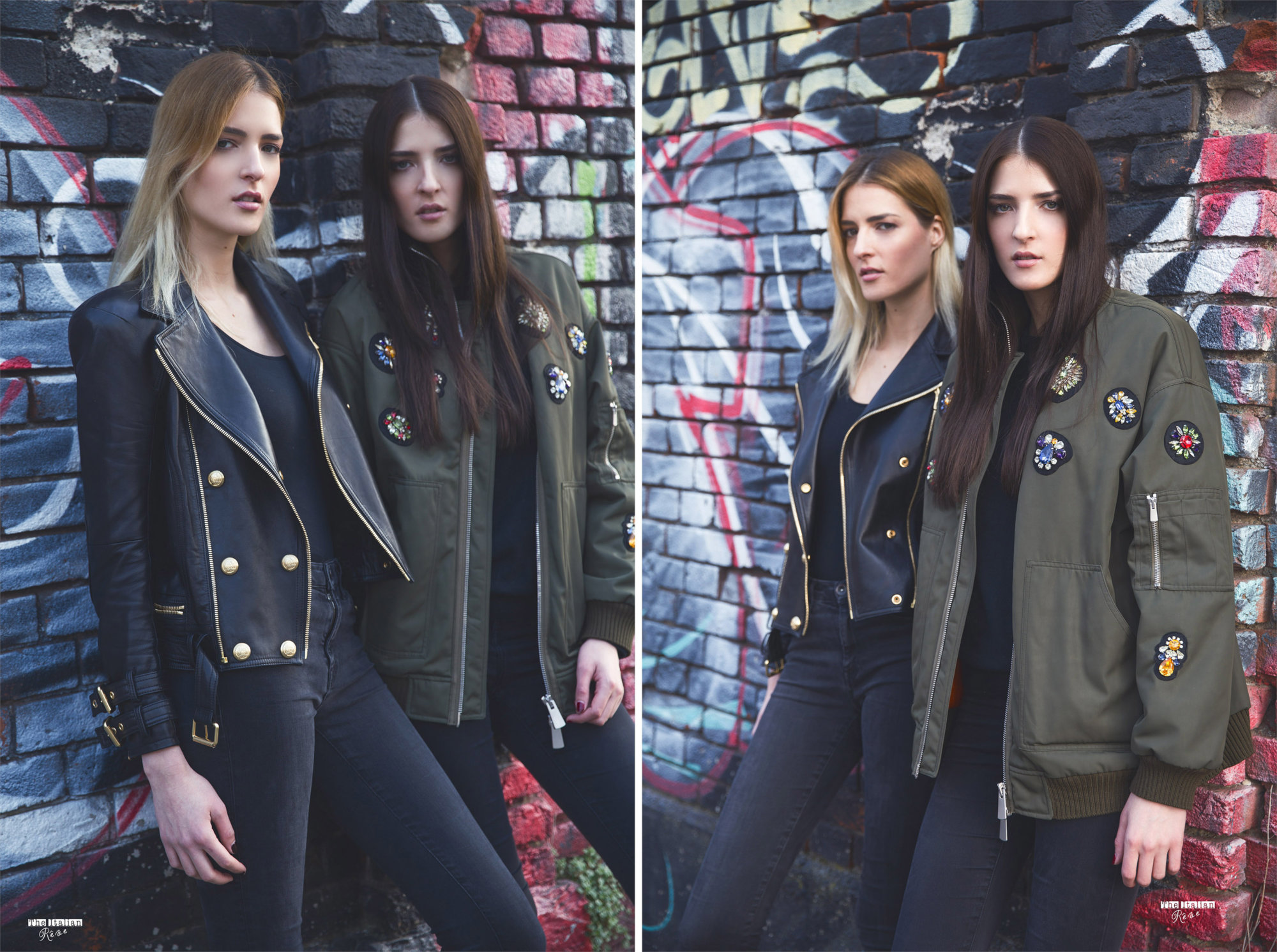 Des: Like Austria! 15 years later.
_______
What do you love about Milan and what do you miss of Vienna?
_______
Jen: Actually I live between Milan and Vienna. I appreciate Vienna's high quality of life. Milano is a great place for fashion, you can you meet different, cool and important people while in Vienna, fashion is not as developed as in Milan. In Vienna the fashion scene is developing and more and more brands are opening their flagship stores. In the next years I think that we will grow up anyway. But I miss Vienna: it's very organized, I miss my family and friends.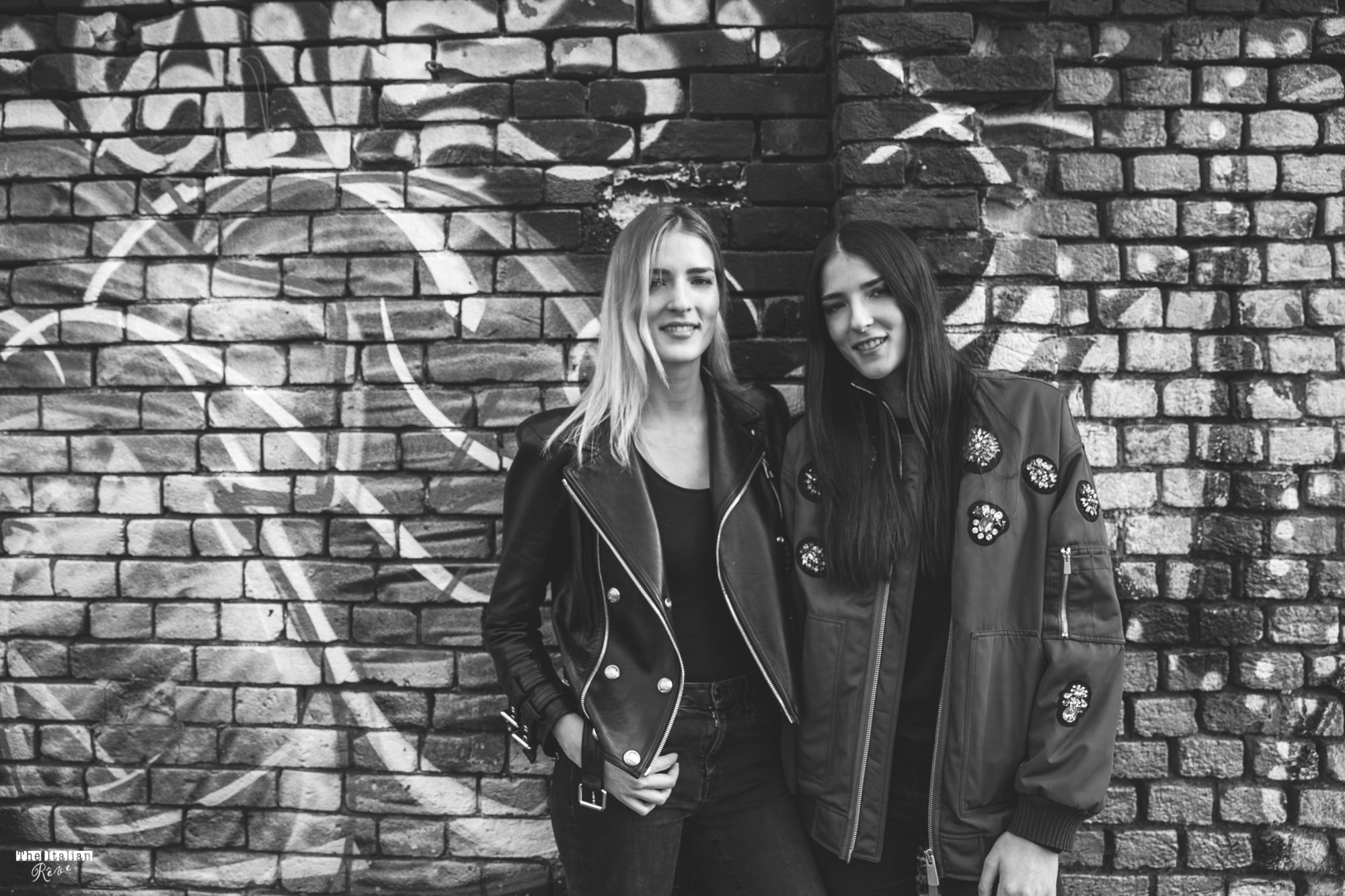 Des: But with Milan we have in common the passion for coffee, when we meet with friends we talk a lot with a cup of coffee in our hands. The cool thing of Milan is that people are cool, warm and relaxed. And here there are a lot of amazing locations: multi brand stores, showrooms, shops and concept stores. We are always amazed! Italian people put value on the fashionable lifestyle and attention to details. For Italians how to dress is very important, but not only how to dress in general, it's like art-fashion is in your culture.
Indeed it does worries us the fact that the quality of fashion in general is worst compared with the past. It's all too fast now. And I think in Italy they are doing a great job to return to the old good way of doing fashion.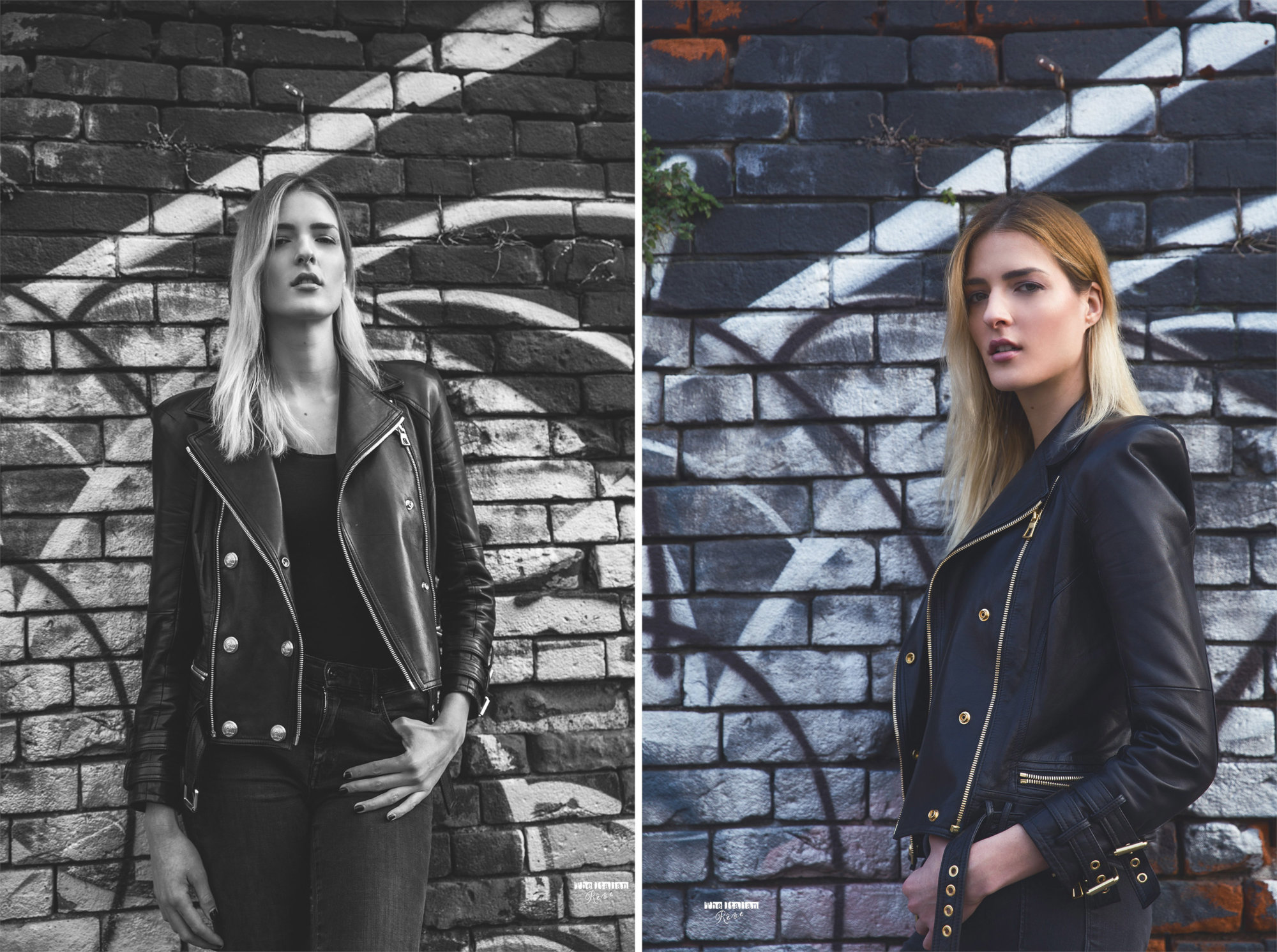 _______
Who is your fashion icon?
________
Des: There are many, I can't say one. I like Leena Perminova and other cool bloggers that are so creative like Song of Style and Kristina Bazan, about her I love also how she writes and she describe things, not only her pictures. I like a lot Olivia Palermo, she has a very sophisticated style. We have seen her in different fashion shows, she is a great business woman.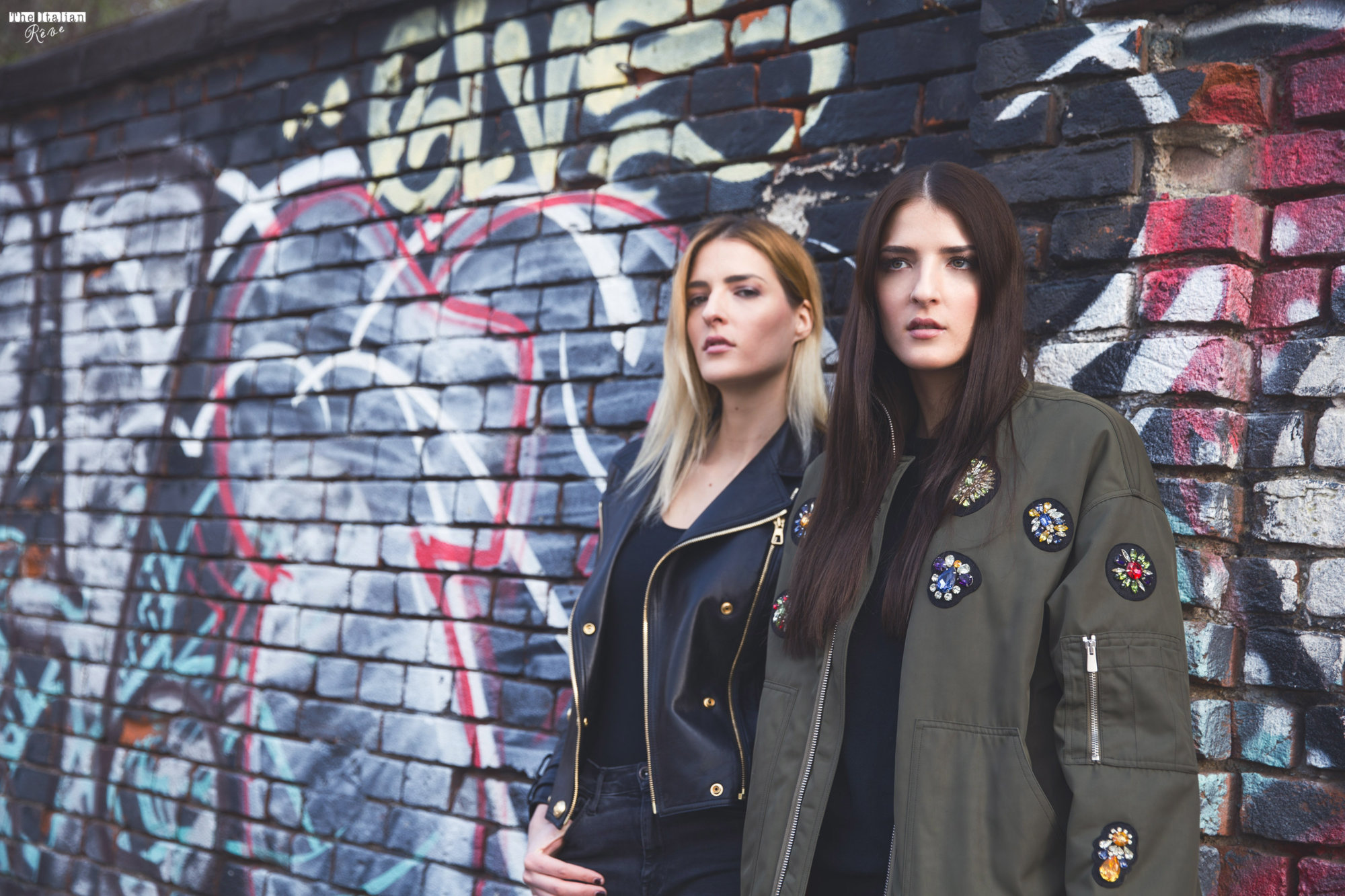 Jen: I like the new kind of style, the 90's style of the Hadid sisters. They change a little bit the fashion game. Obviously they have their stylist who help them to put together their style, but for sure they are trend setters. Caroline de Maigret too, I love her French style, she embodies this French style like not many do: not too chic but not too street style either.
Des: I like also the Olsen twins. Their style in particular is amazing, they are amazing, so creative, they are brave.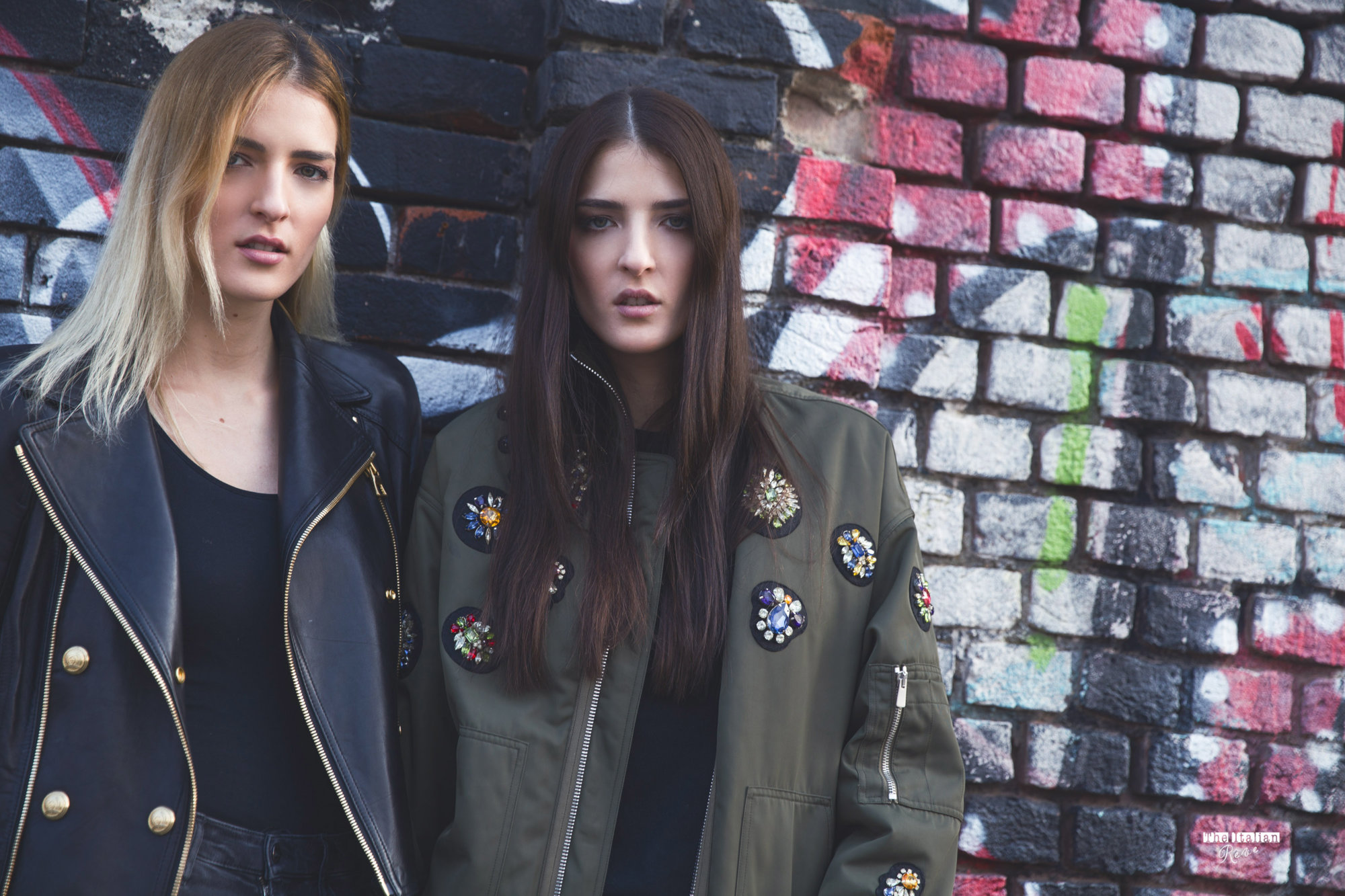 ________
Have you had a favorite collaboration and one that you dream to do?
________
Jen: We did a lot of collaborations for which we are grateful, for example one with MAC cosmetics, L'Oréal Austria, they believe and support us. My dream collaboration is Dior. I worked for the brand for two years.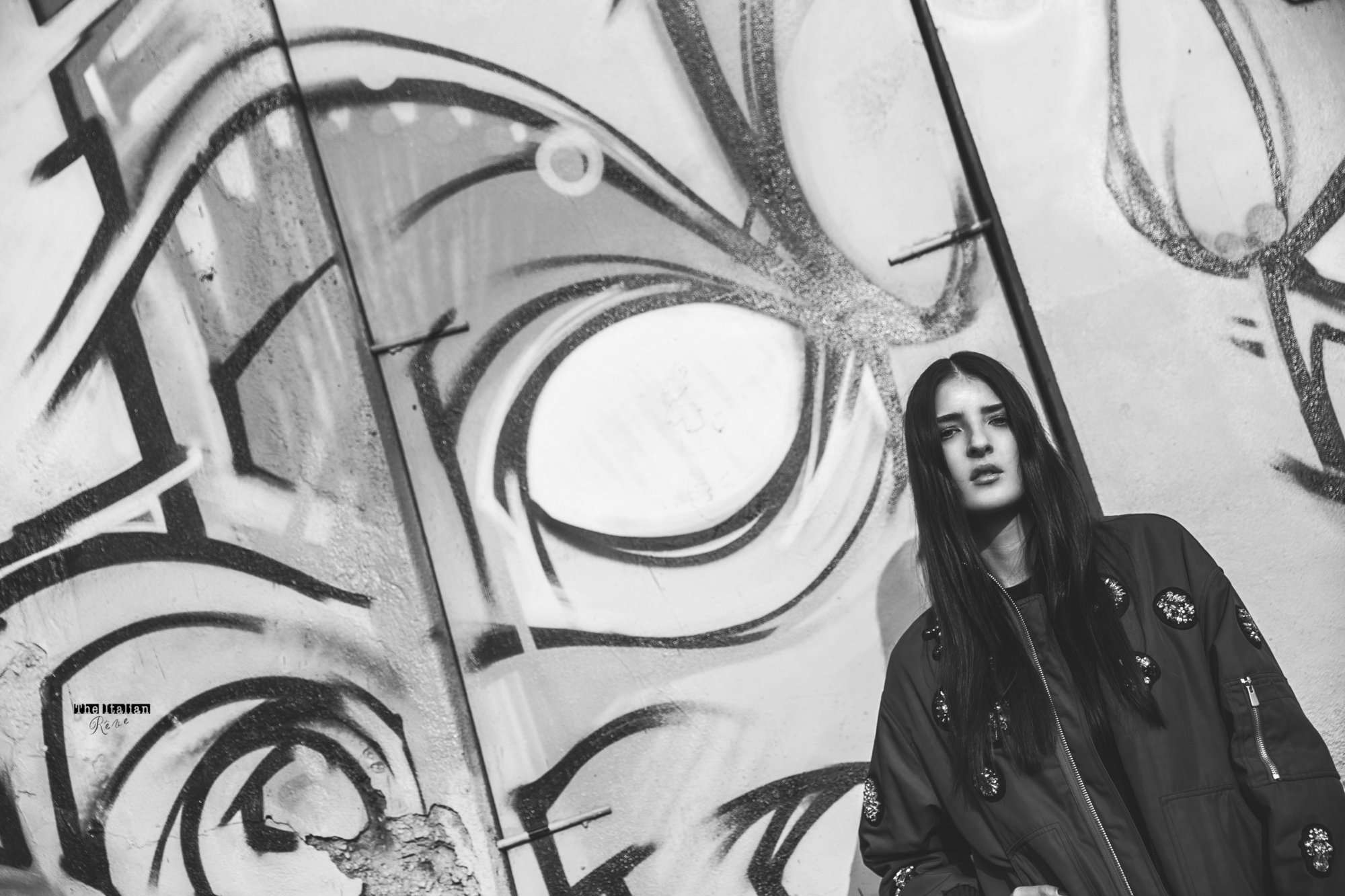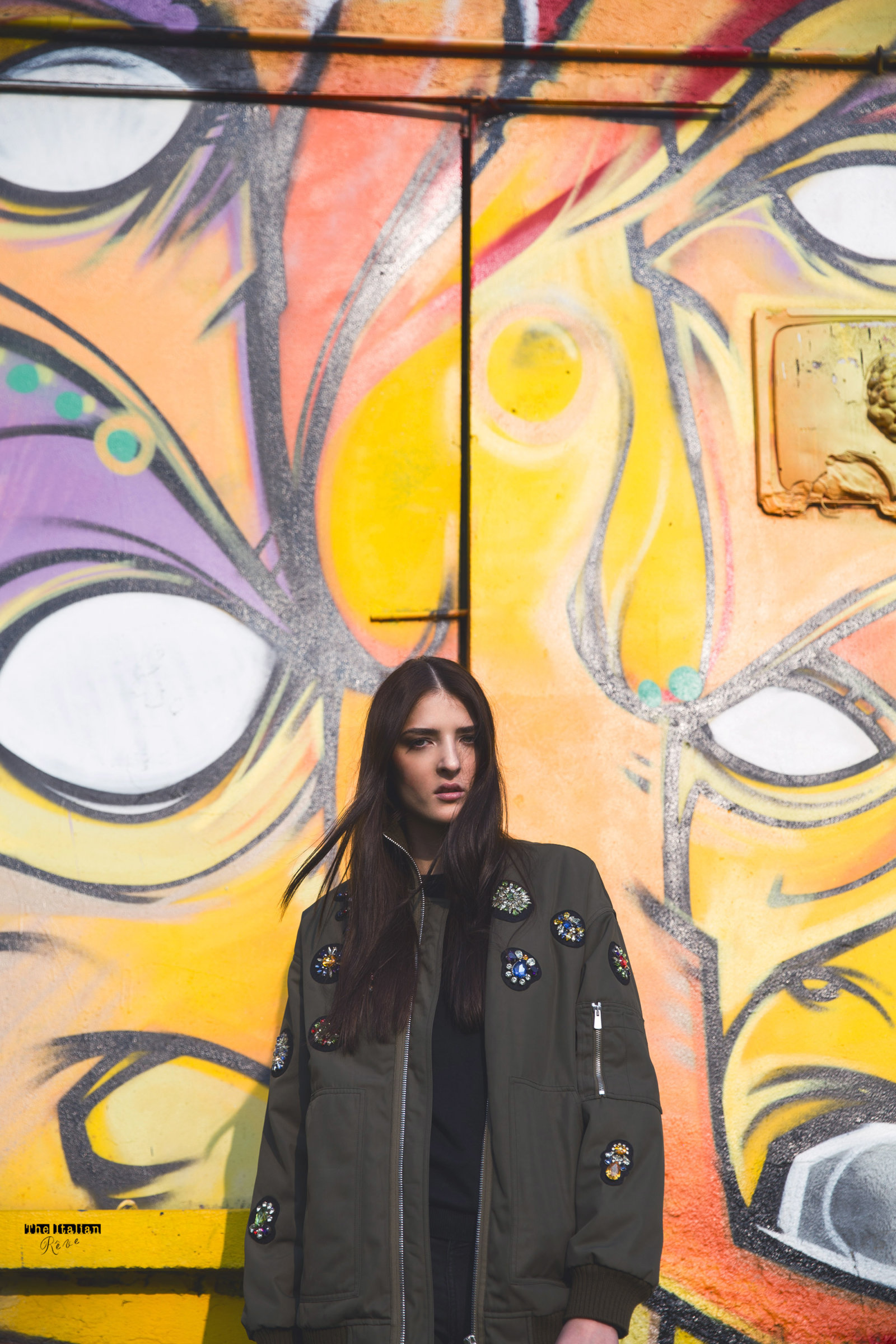 Des: There are many brands that I admire, such as Valentino or Chanel. I want to fight to create a collaboration with these kind of brands. For the future I want to collaborate more for the travel section: with hotels and airlines. Last year for example we collaborated with two Italian tourism boards and we went to Amalfi. I love to travel because you always have the feeling of escape a little bit.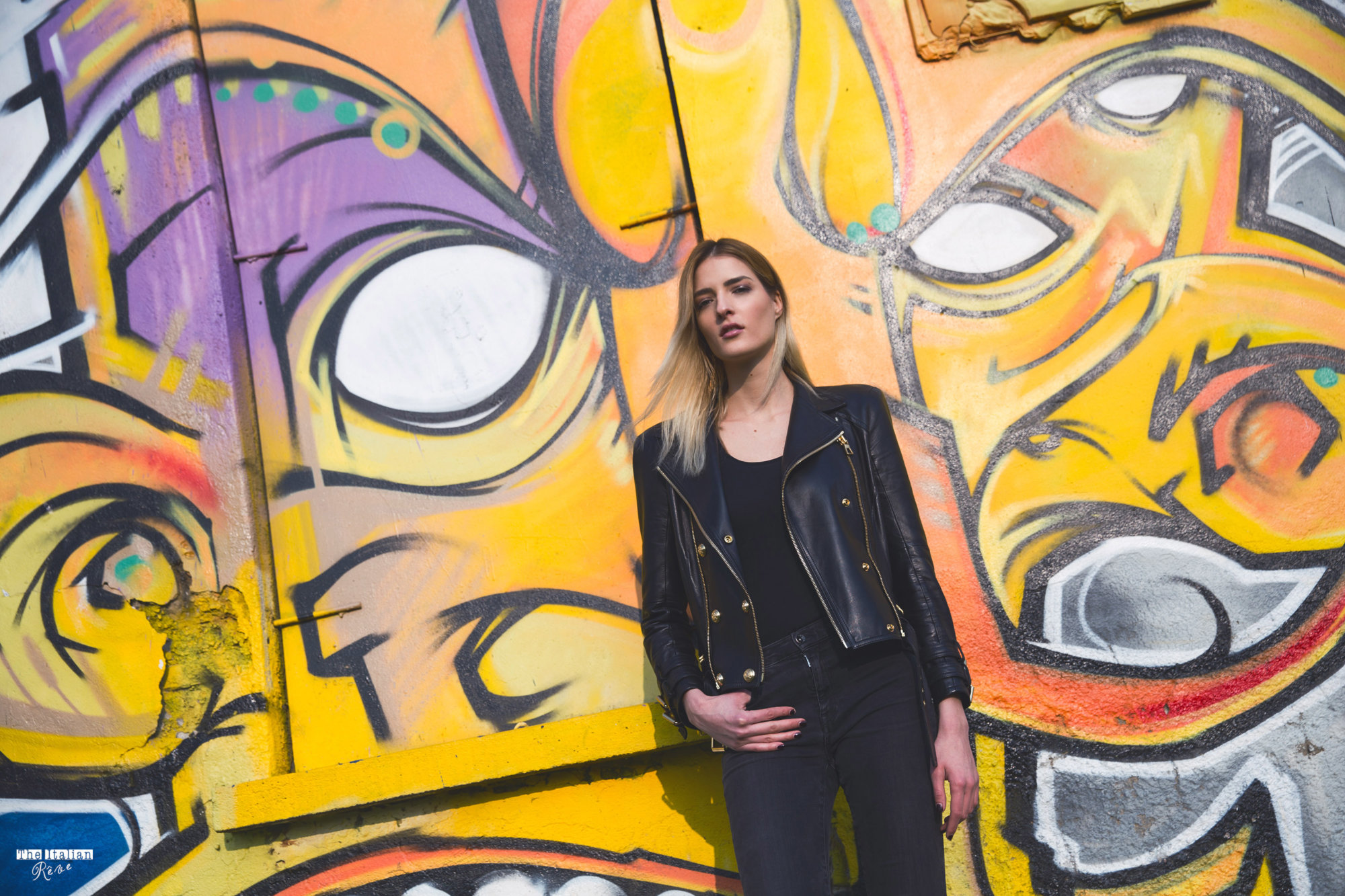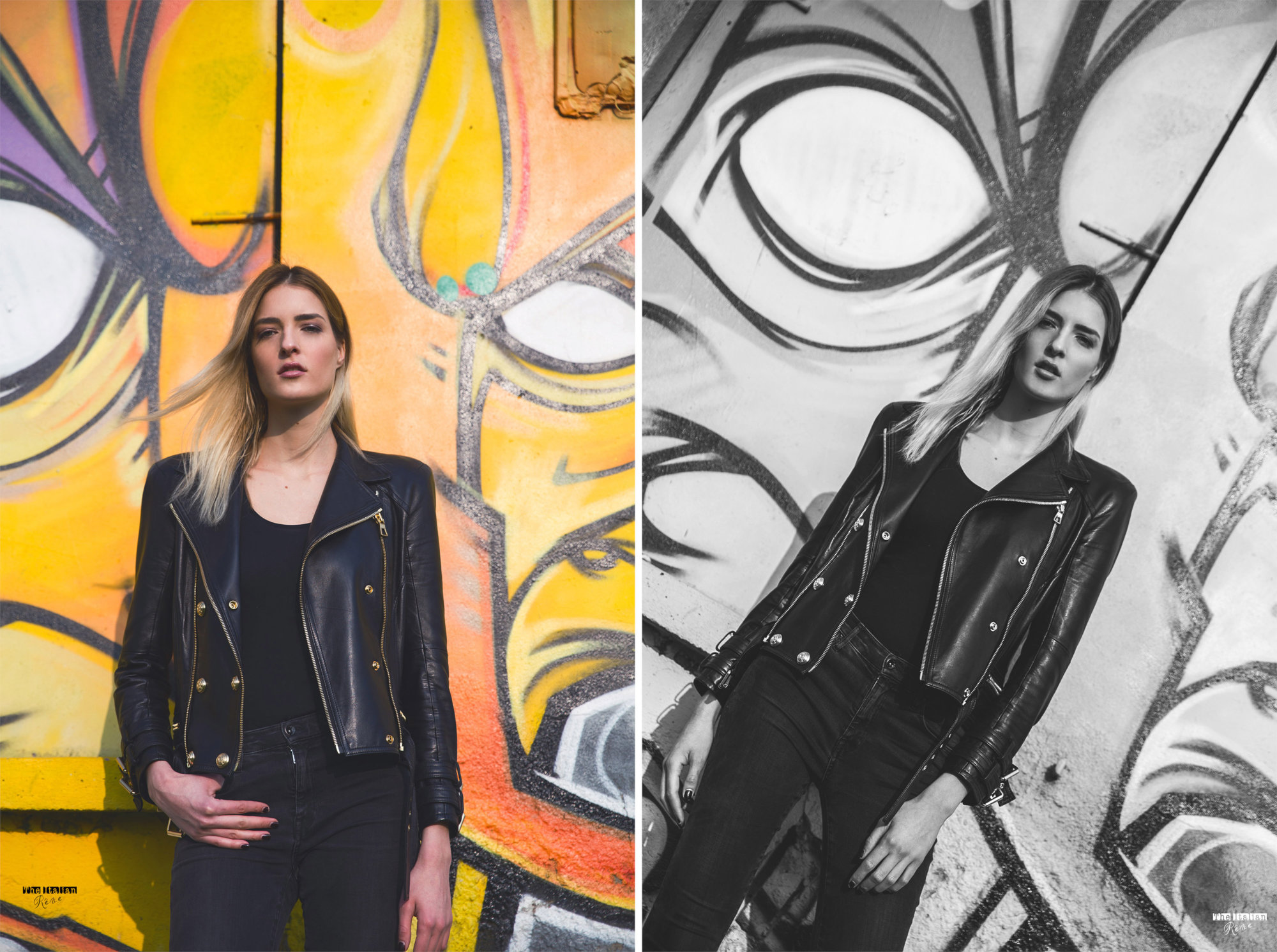 _______
What is your favorite accessory or piece of clothing, the one that describes your style?
_______
Des: I like leather jackets, I love mine which is from a special collection between H&M and Balmain. Also the earrings from Dior, I wore them so often, to spice up your outfit. I really love Alexander Wang and Valentino bags. Another piece that is very important to me is a coat-dress by Alexander McQueen.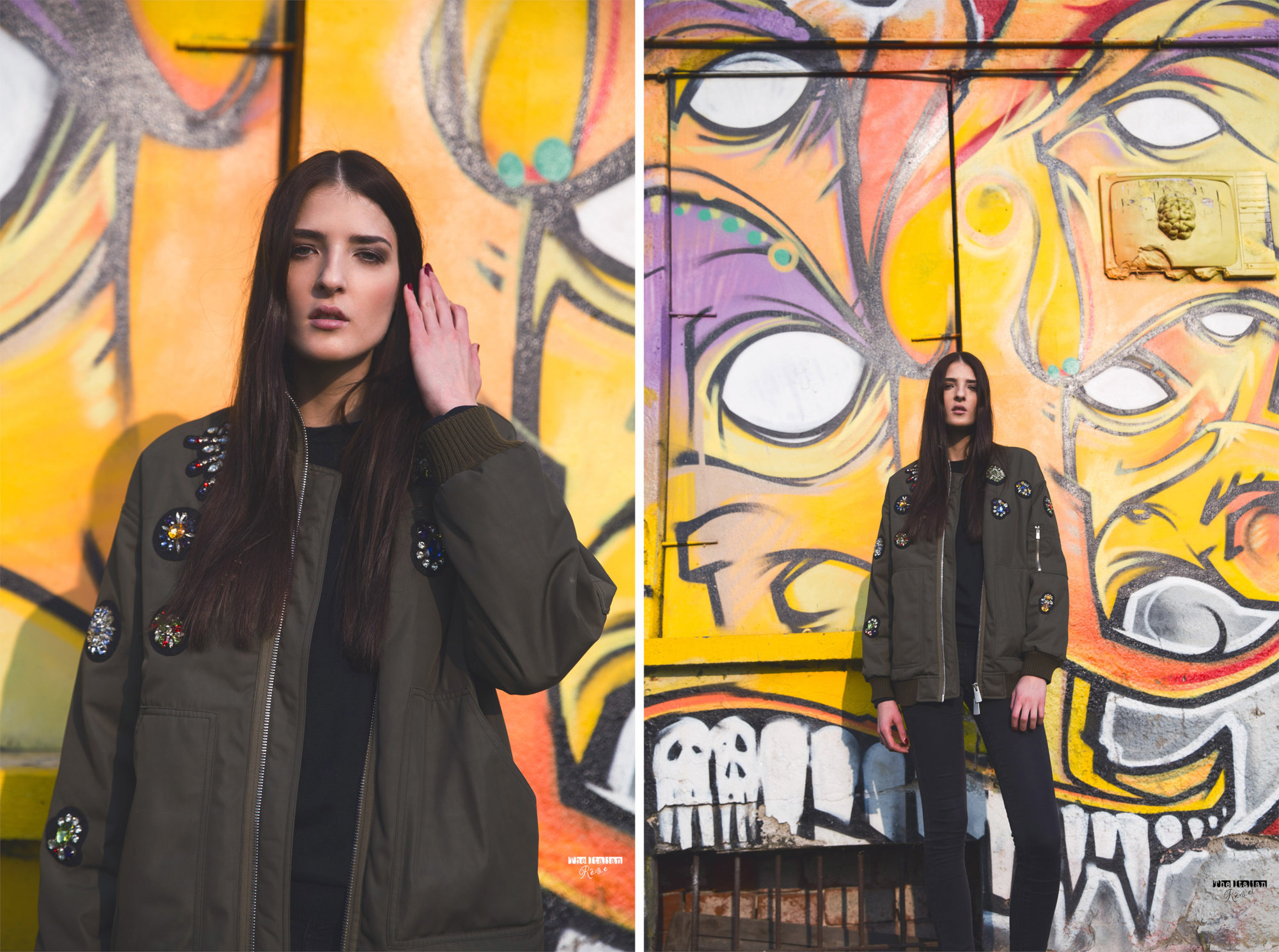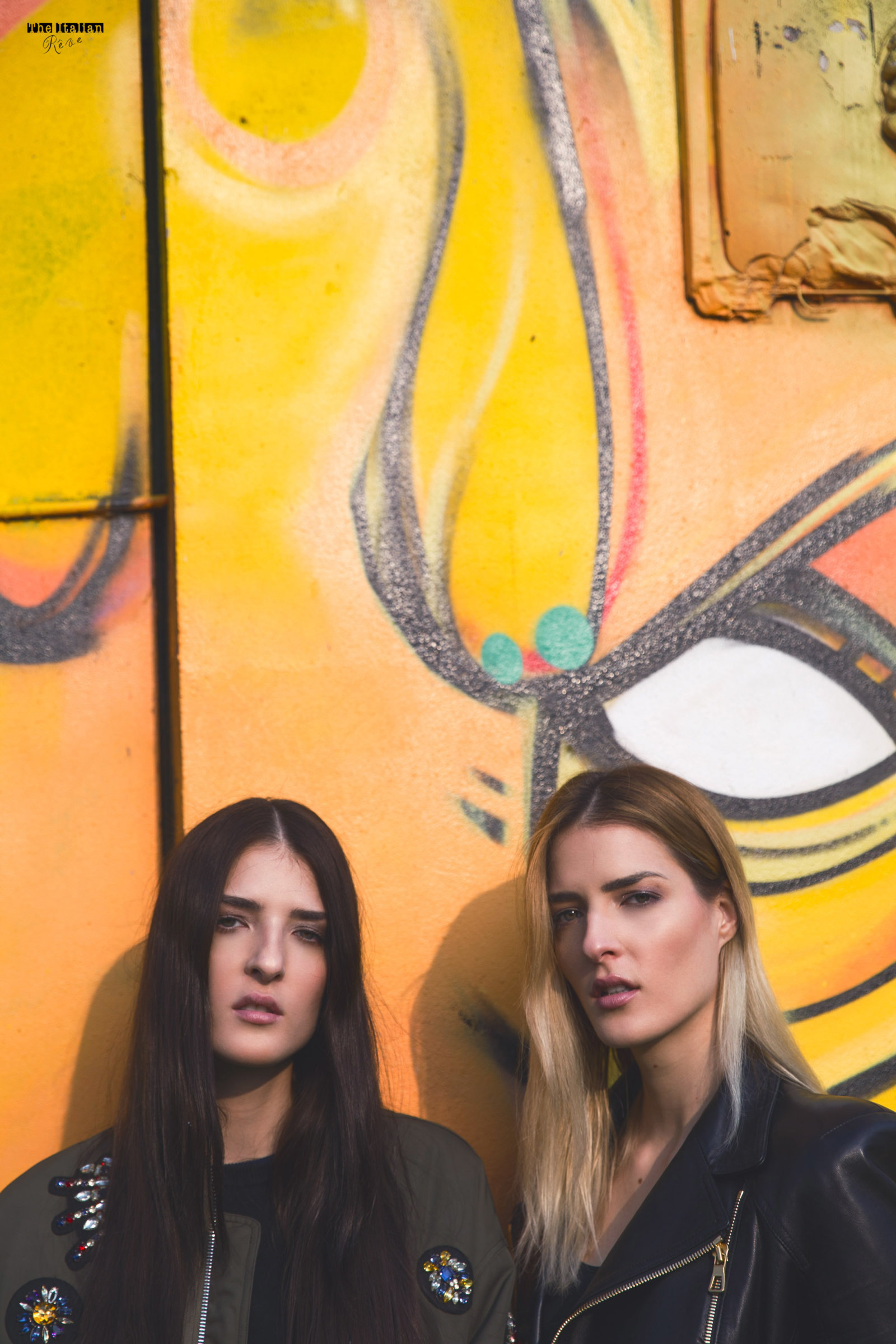 Jen: In general accessories, with every outfit I think is very important to pay attention to small details: rings, bracelets, watch or sunglasses. They are the things that spice up the whole outfit. For example for the summer I love simple dresses and combining them with huge colorful earrings.
_______
What is your biggest dream?
_______
Des: We have some ideas, we want to create our own Brand, this is our short-term goal. We hope to be on the market next year. On the other side we want to do more, not only in fashion. I would love, in some way, to "help" the world. I know it sounds a little bit cheesy but we all have to be more aware of certain things: global warming, human rights, women equality. I want to fight for a better world.
We love fashion, fashion is a nice thing but life is not only fashion. That's why we love social media, we can communicate and "influence" and don't be afraid to say important things about the world that really matter to me.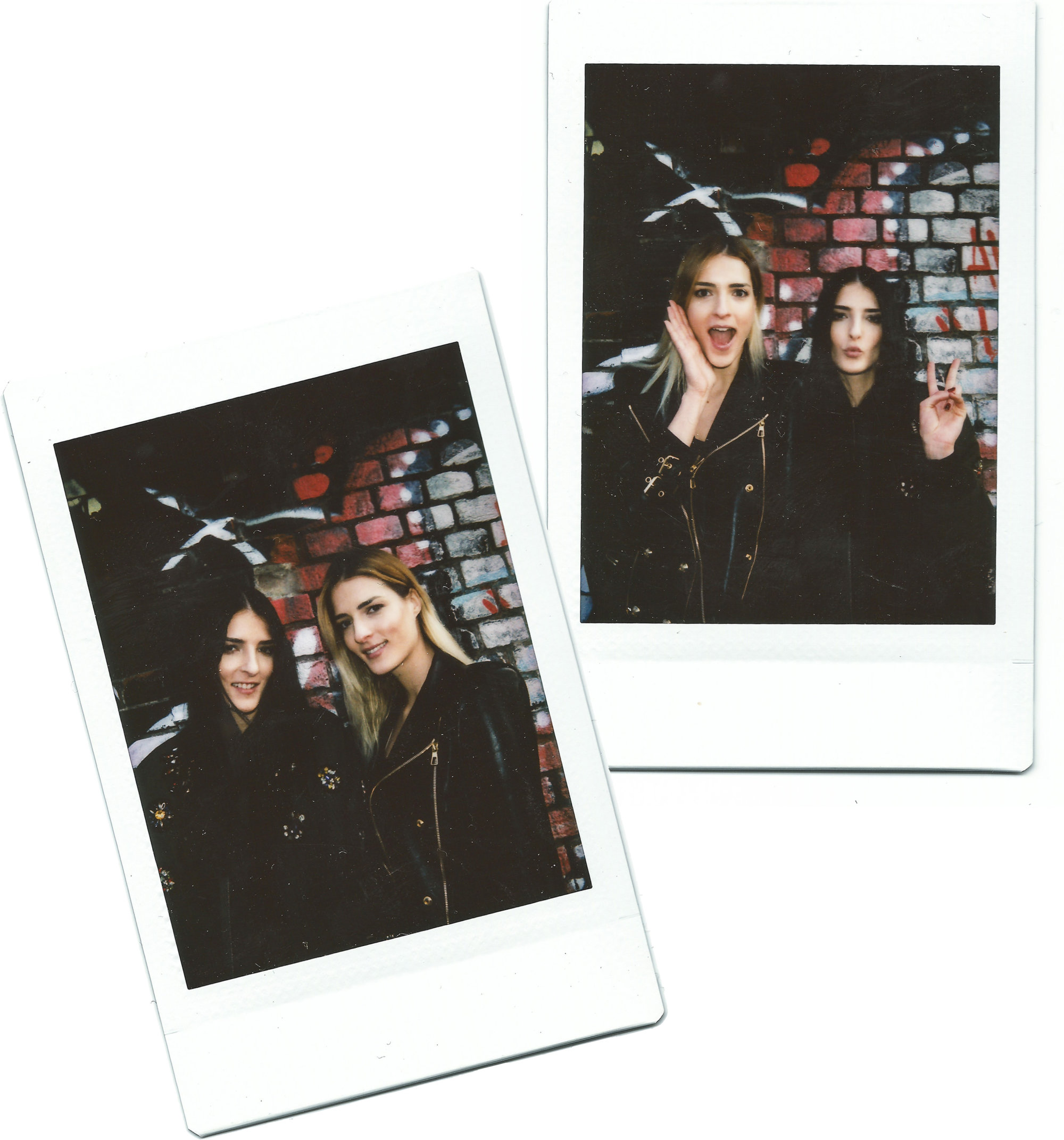 Jen: For me is important to improve the world, the one of fashion as well. There is everywhere so much waste of everything. It's useless to point fingers to people, but I think that, if everybody does a little thing to improve the world everyday, then we will be fine.