Believing in your sensations,
In possibilities,
and in the power of memories,
also through fashion.
This is what Francesca Mapelli, Media & Fashion, and Luxury Communication Expert, believes in. On a journey through her wardrobe between past, present, and future, the changes in the publishing industry, being one of the Forbes Italia 30 Under 30 in 2020, and the desire to support some causes concretely, Francesca told us about her style, how it has evolved and what fashion means for her (spoiler: it's like music). On one hand, we can find blazers, shirts, and denim, her everyday "uniform," on the other hand, there is the desire to experiment with bright prints and colors, aware that wearing only what represents us is fundamental to feel comfortable in our skin. Francesca opened for us the doors of her walk-in closet and, between must-have accessories and clothes that represent her, she started to remember…
How was your closet while growing up, and how did it change over the years?
There has been an evolution while keeping some cornerstones. Ever since I was a child, there has been a leitmotif that has come back over the years, while other things have only been moments of passage. I had a style similar to that of the character from "The Crown" when I was a kid, so rompers, Scottish clothes, Superga shoes, mini-Sebagos, things like that are now part of my look, except for the rompers [laughs]. Around the age of 13, which was my rebel phase, I wanted crop tops, Fornarina shoes, and if I think about It now, I have only one thought: "What was I doing?"
My high school/university years featured very comfortable looks, made for school; for example, I love velvet, and I still use it a lot, but in those years, I declined it on clothes such as overalls, like those of Juicy Couture. When I went out, or went to parties, I used to wear many short dresses that I'd bought during some trip, or in fast fashion stores, both in Italy and abroad; then I used to ask for a couple of iconic gifts a year. So, my evolution consists in the fact that now I'm back wearing, obviously in adult version, those things that I used to wear as a child, like Sebagos, Superga shoes, all those Scottish suits, the double-breasted coats. And I've started to appreciate vintage as well.
How would you describe your relationship with fashion?
My relationship with fashion has been and is still evolving. First, it was a way to express something without necessarily having to talk. Over time, fashion has also become a way to remember life, both the beautiful and the most difficult moments. It's like music, there are songs that, when you listen to them, remind you of the moments of your life, so for me, fashion today is also a way to remember what I was and am.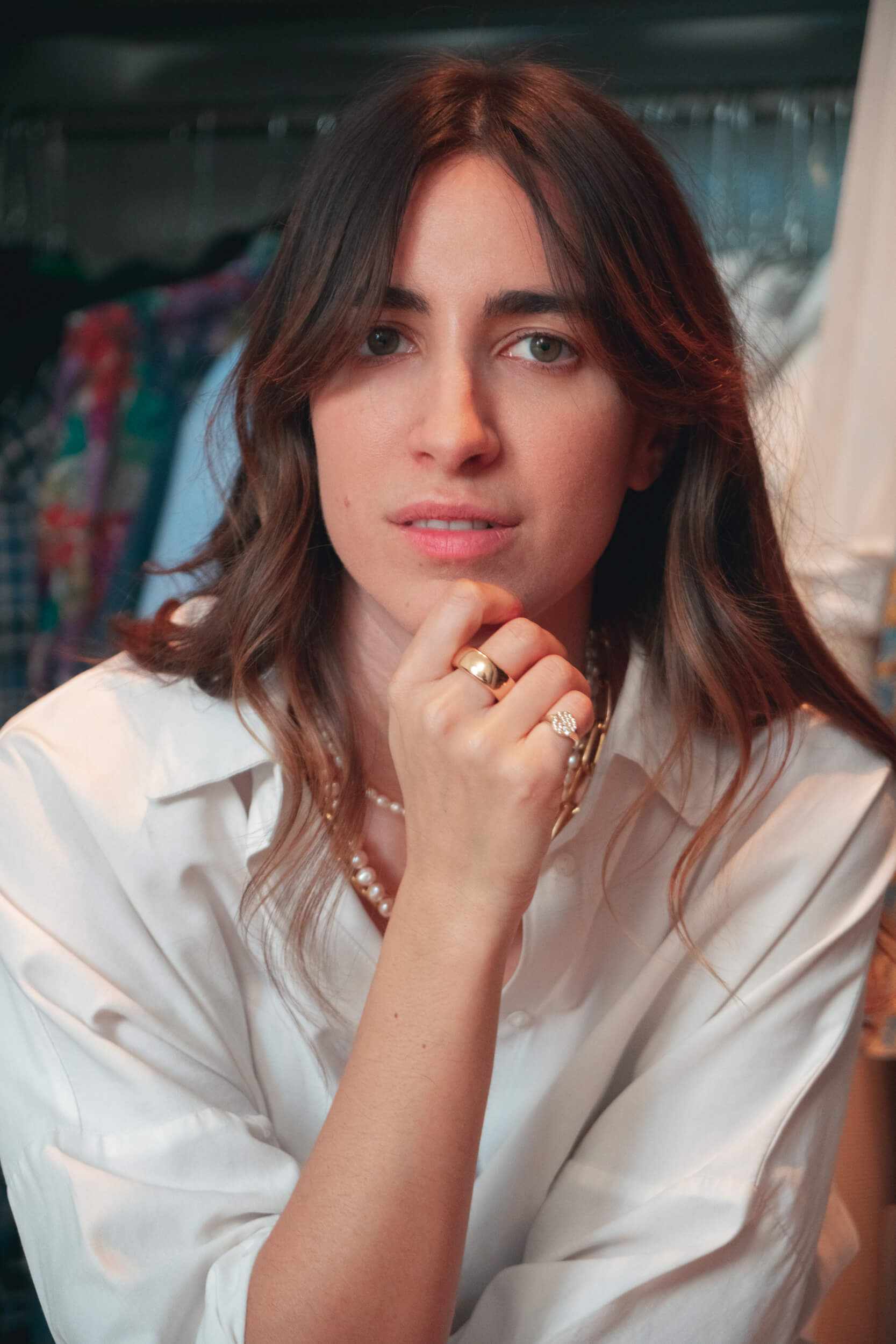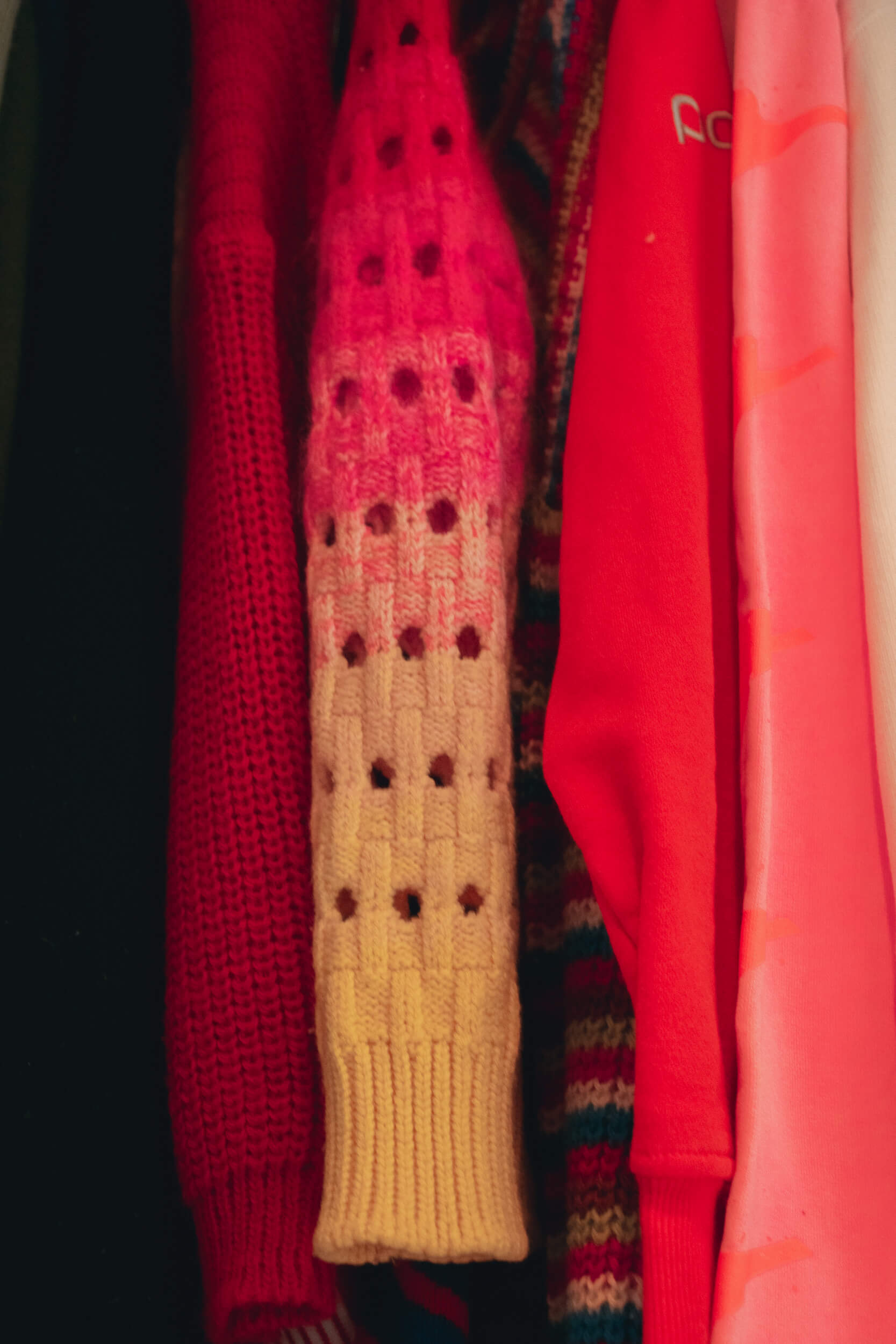 "It's like music, there are songs that, when you listen to them, remind you of the moments of your life, so for me, fashion today is also a way to remember what I was and am."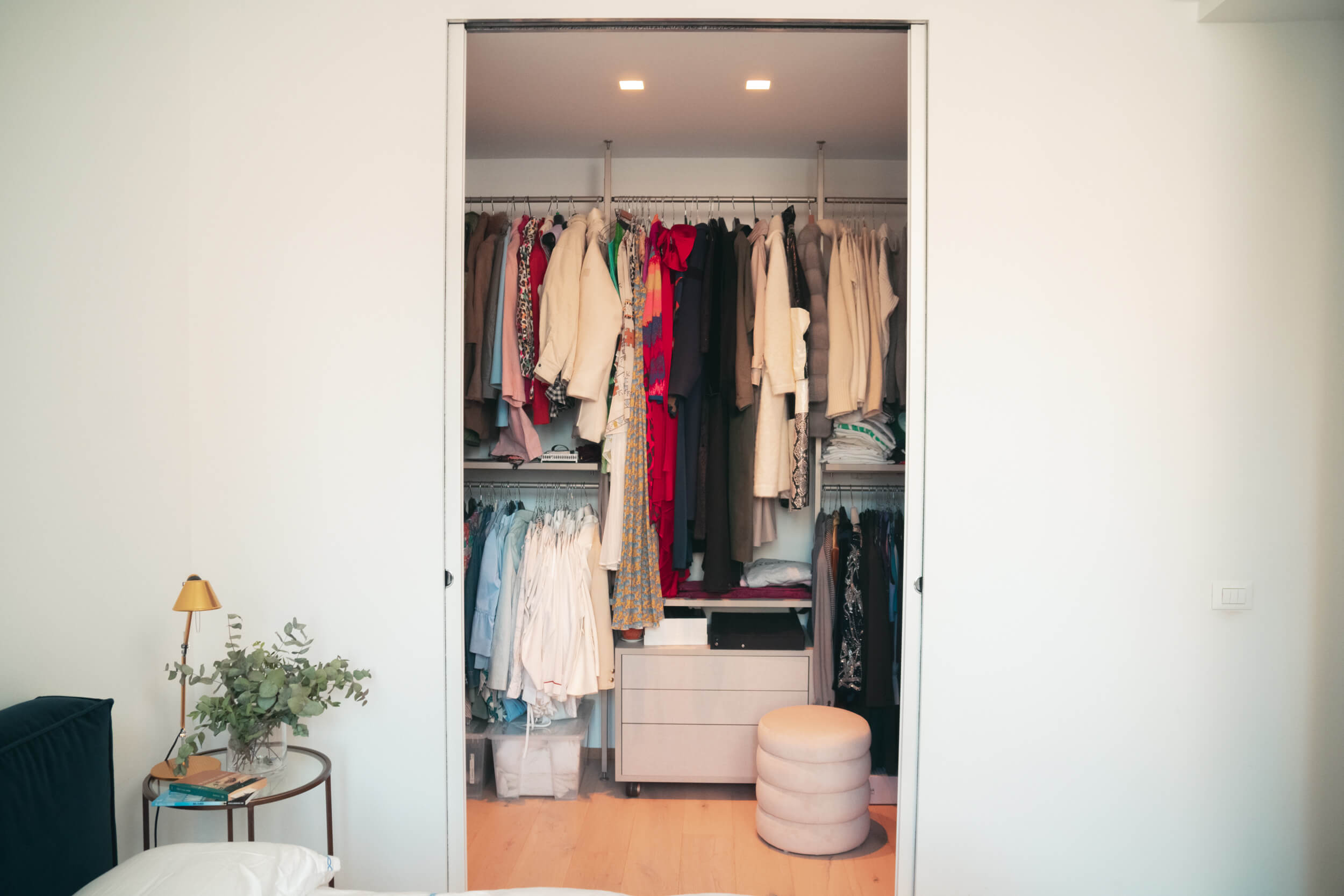 What garments or accessories better represent your style?
Now it's blazers, shirts, denim and, for the historic moment we're in, I wear a lot of pajama shirts and Furlanes.
What is your everyday look?
My everyday look could be a blazer, a shirt, and trousers like white denim, Levi's 501, for example, but I also really like the color block. Over time, my favorite accessories have always been bags and shoes, but today I am also starting to appreciate jewelry, those pieces that have been given to me and represent some memories. For example, I have a Ring Iconica by Pomellato, which is a gift from a friend of mine that's very dear to me, or I have a ring made of three wedding rings, one in white gold, one in rose gold, and one with diamonds, that are the combination of the wedding rings of my great-grandparents, grandparents, and parents. And then, a little more fun piece of jewelry like the Lunar ring by Lil Milan.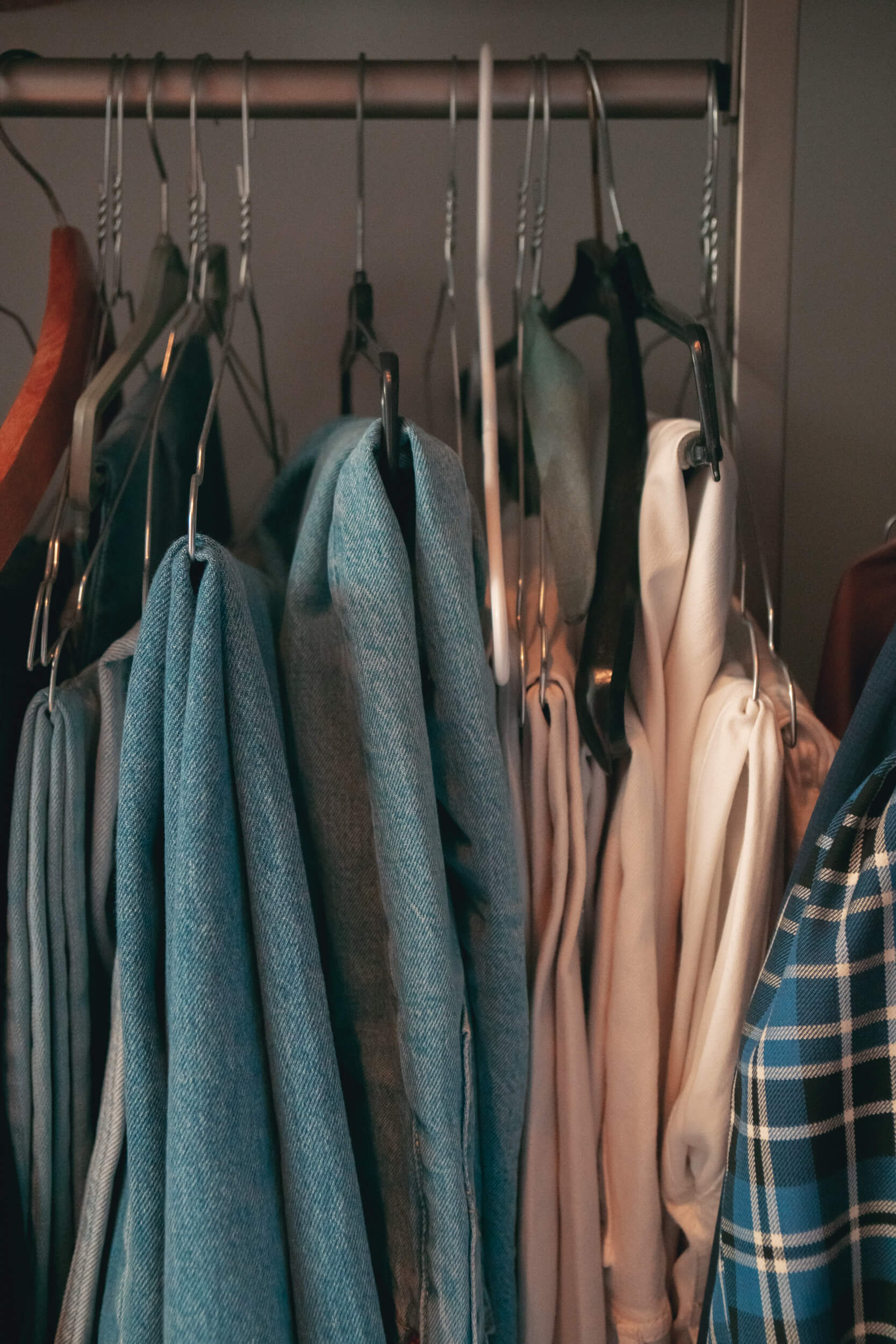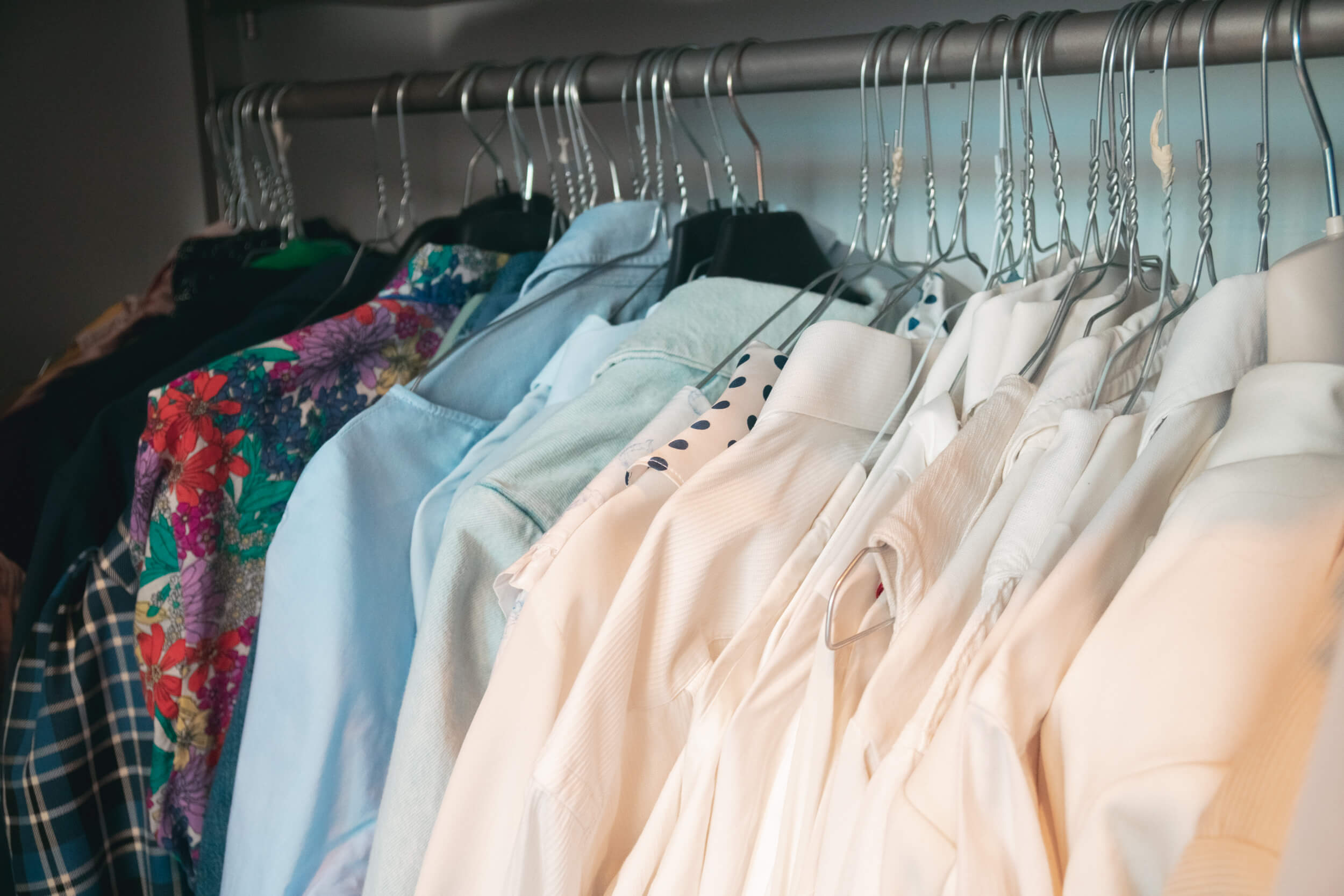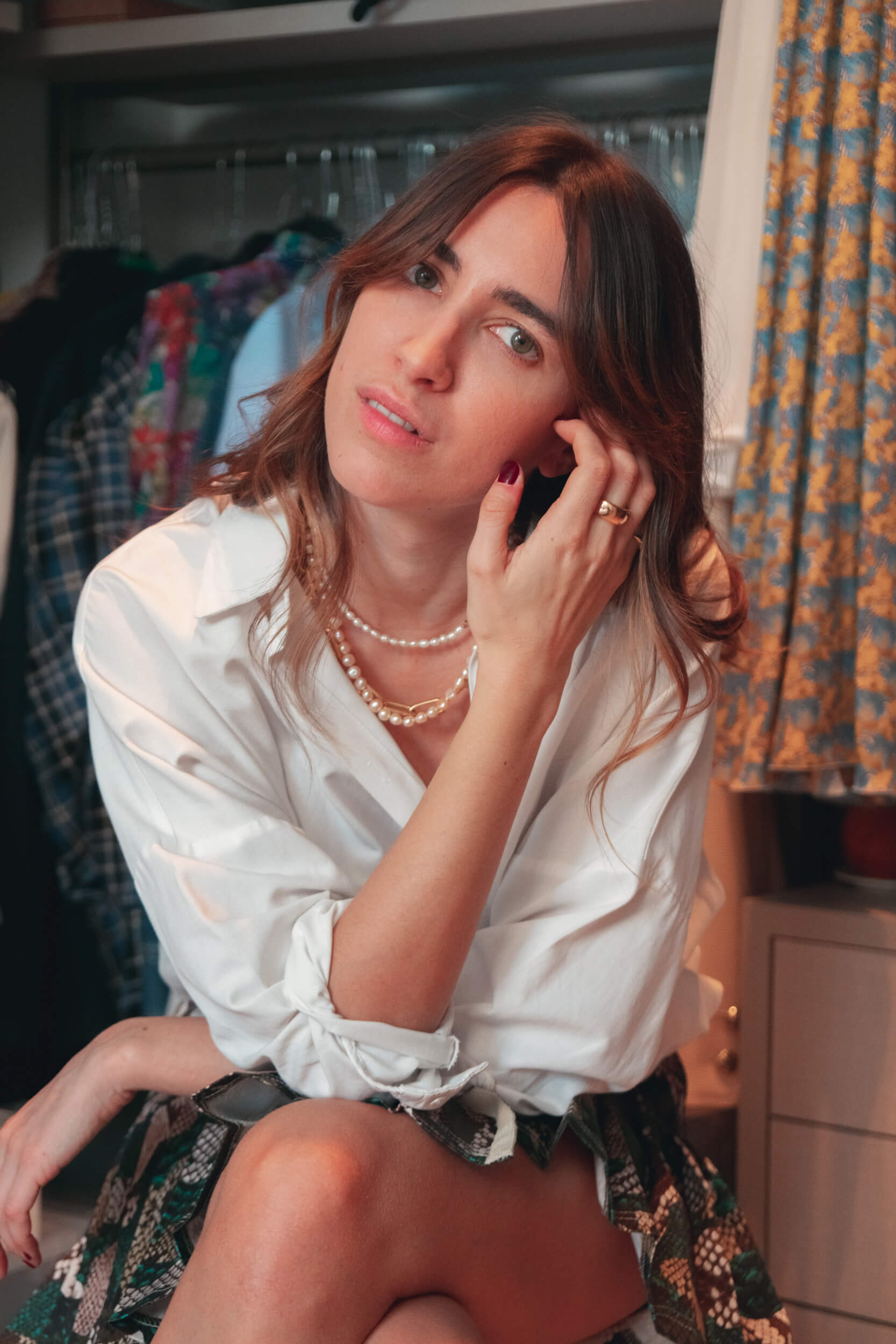 What are the three must-haves in your wardrobe?
Shirt, blazer, and nice shoes: right now, I have an obsession with Roger Vivier's new slingbacks.
Have you ever had a fashion or wardrobe epic fail?
Like everyone, I think, I had my Abercrombie moment [laughs].
What is the piece of clothing or accessory that deserves a wardrobe of its own?
I'd say my red Valentino dress from the SS18 fashion show.
What's the item or accessory you should get rid of, but can't?
My iconic purchases of the 2000s, such as the Prada Luna Rossa shoes, the Tribute shoes by YSL, the Banana Platforms by Louboutin, which are currently all archived, I cannot throw them away or sell them. I've kept them very well, but right now they're not really working, I'm waiting for Vaccarello to bring them back [laughs].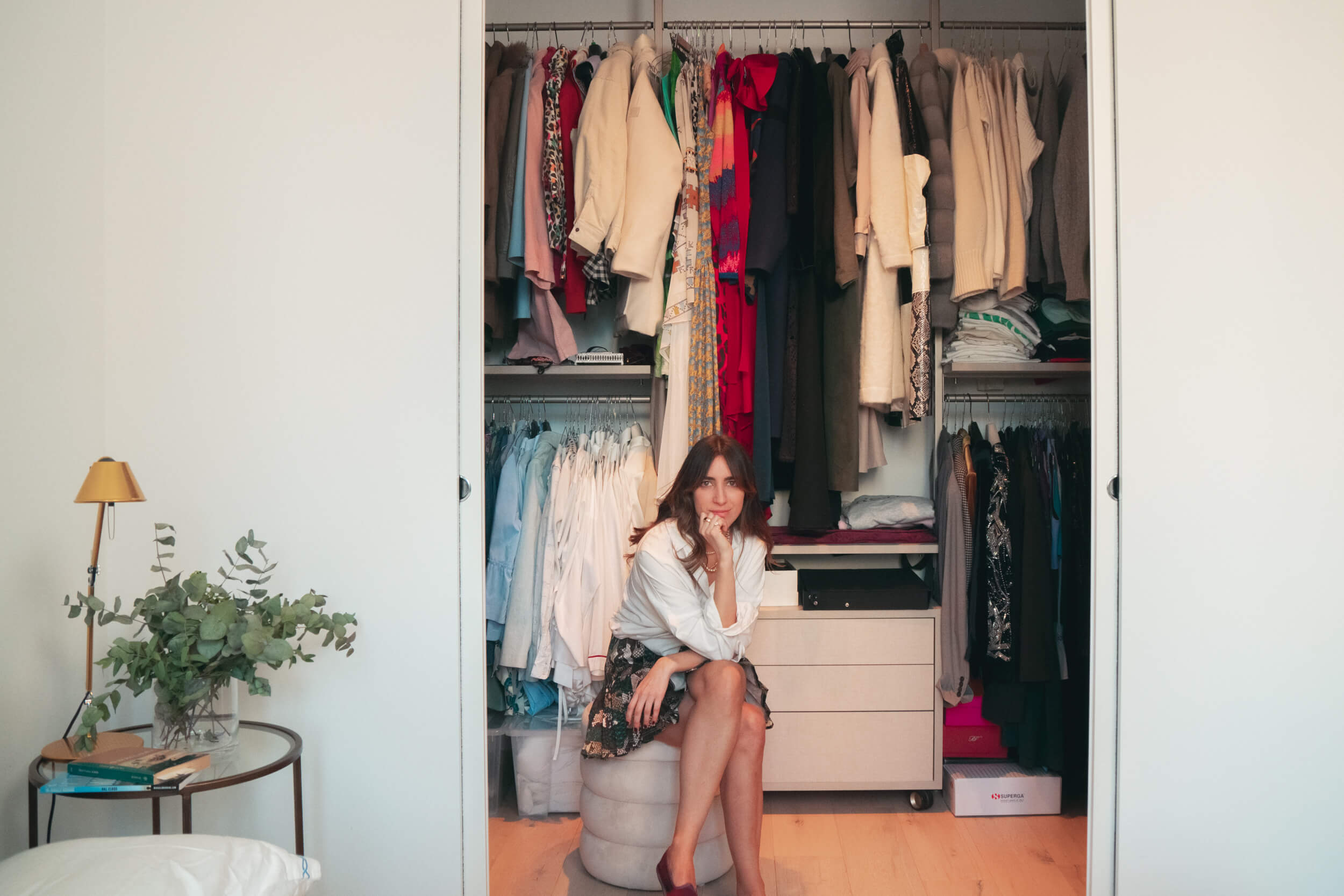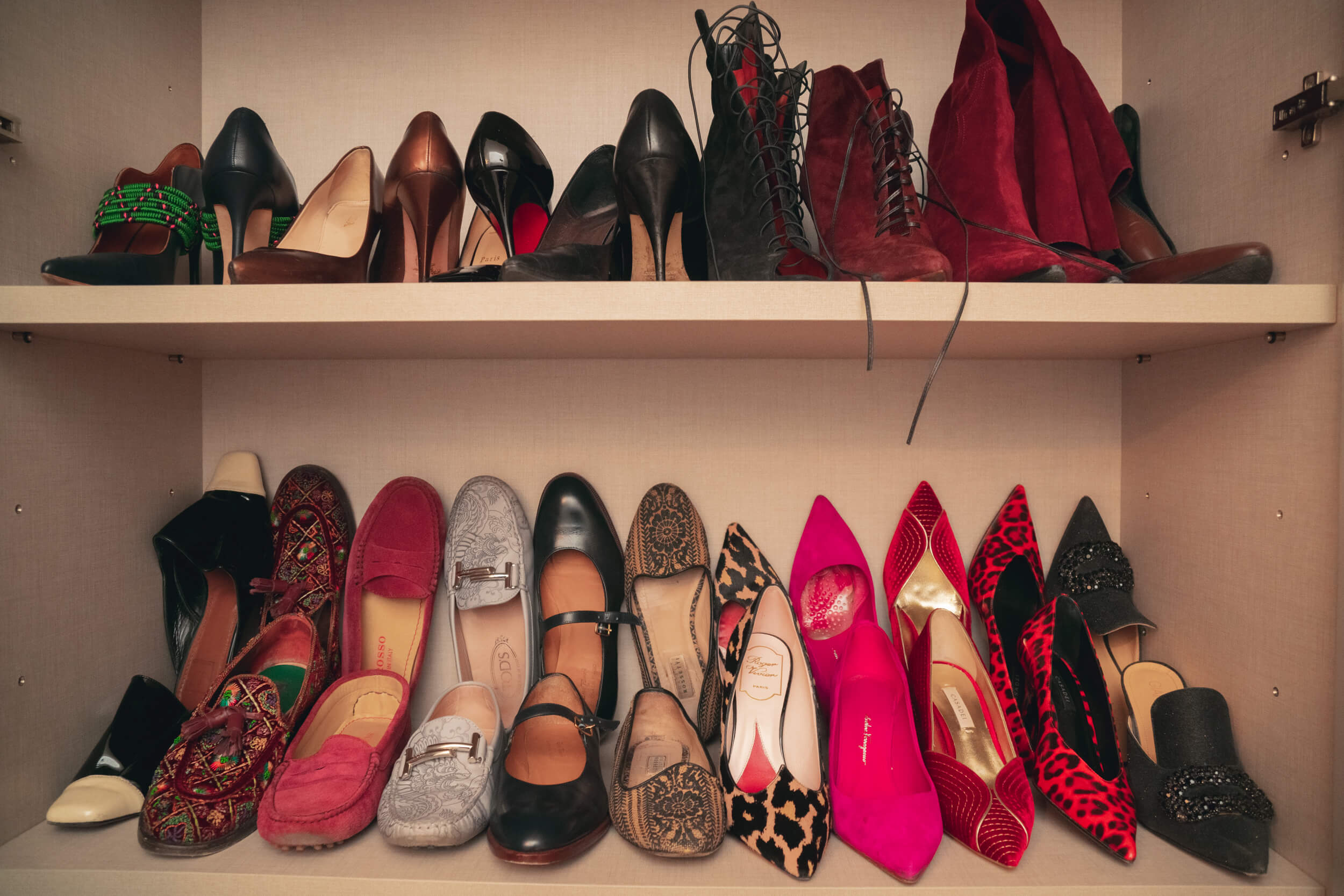 If you could wear only one brand from now on, which one would you choose and why?
Giorgio Armani. To me, it embodies a timeless model of elegance and lifestyle, there is a silver thread in everything he does, from fashion to the experiences in his restaurants, I recognize myself a lot in his values. Of his collections, I like the fact that they do not have a season, as they don't have logos and don't compromise with trends: if you look at an Armani piece of clothing, it is difficult to place it in a precise year, and this allows you to wear it anytime.
What do you have too many of in your closet?
Furlanes, Levi's, though they're never too many, blazers and shirts.
What is your "special" bag?
An orange Old Bottega bag, it is ageless.
Sneakers or heels?
Heels, although right now I'm really into the slingback-like half heel.
Your must-have accessory.
A pearl necklace, and gold rings.
Color block, black, or patterns?
Total white, so if you don't get married, at least you've worn it anyways [laughs].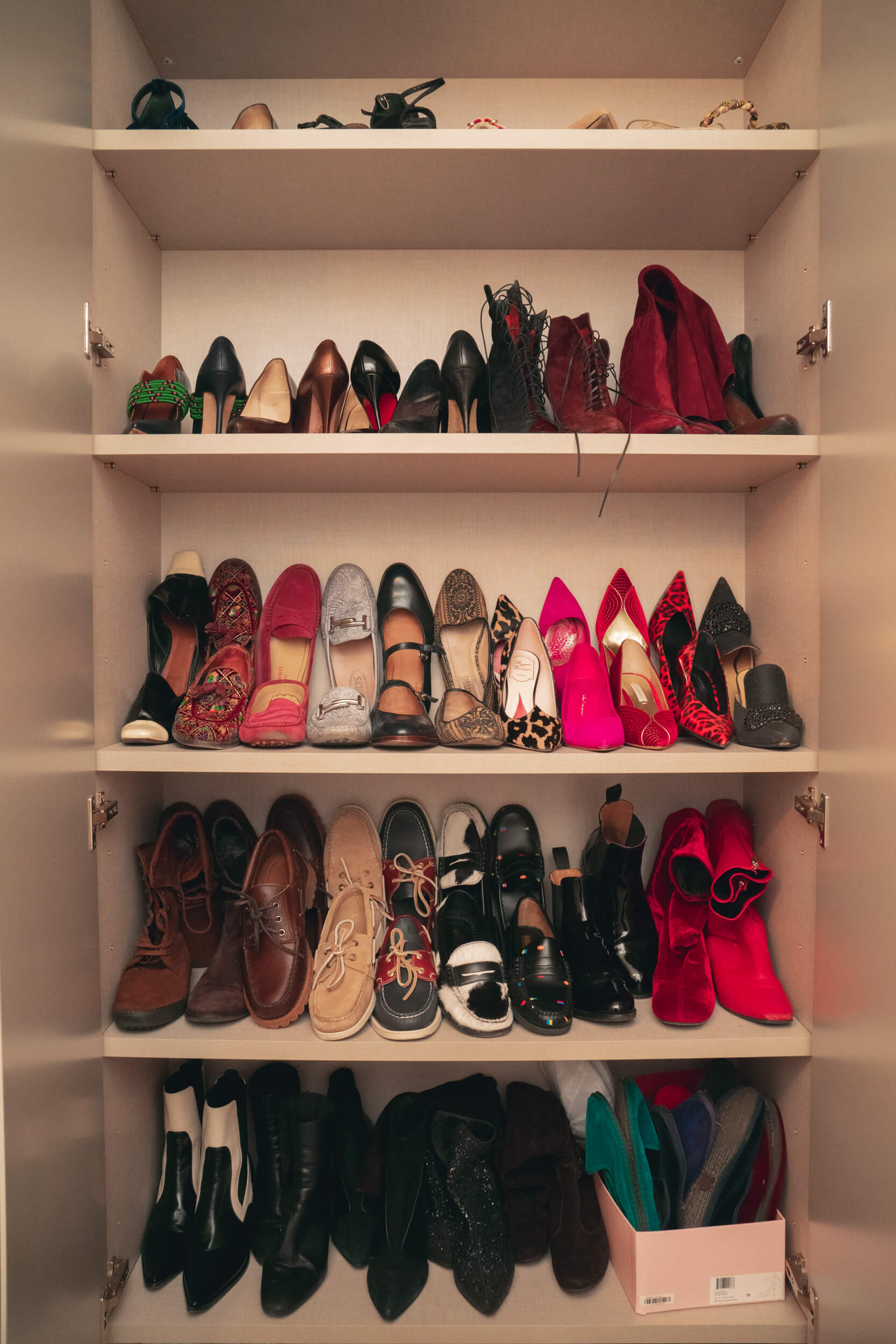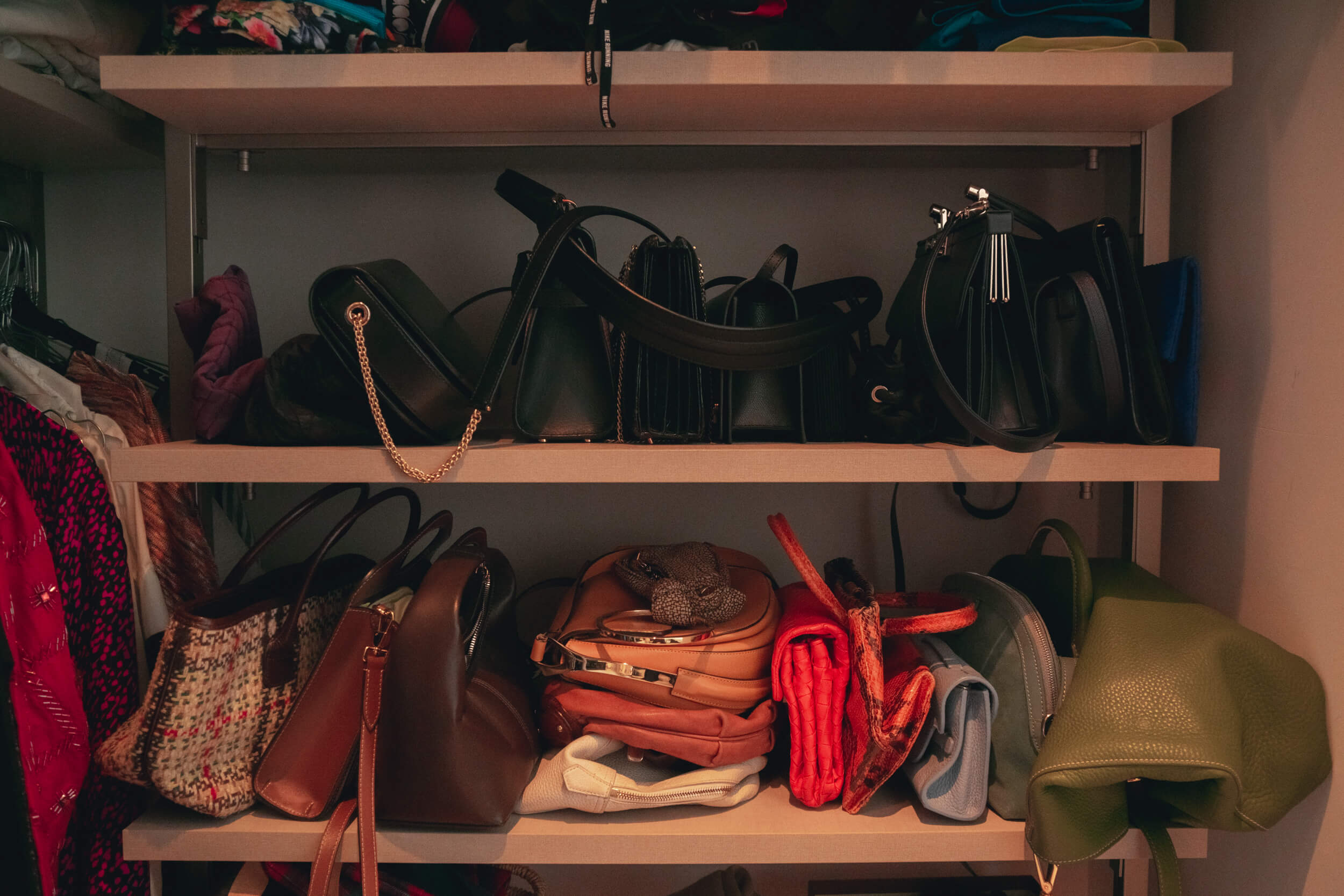 How often do you organize your closet?
I just did it: I recently discovered the Marie Kondo method that involves tidying up the closet keeping only what makes you happy, but I think I should rearrange it more often. I liked this project of one of my friends, who is a stylists, Giorgia Imbrenda, who reorganized my wardrobe and also pulled out some outfit solutions, she opened up new perspectives on pieces of clothes that I was tired of seeing or wearing in the same way.
Is your wardrobe a sacred place, or do you let other people (besides us) in as well?
It is an open place, I love to lend my clothes. When I don't like them anymore, I try to give them to my friends to see them live again. I think that, more than the possession of something, what is important is the memory, and therefore, if someone else has a beautiful memory linked to a dress, this gives me so much joy.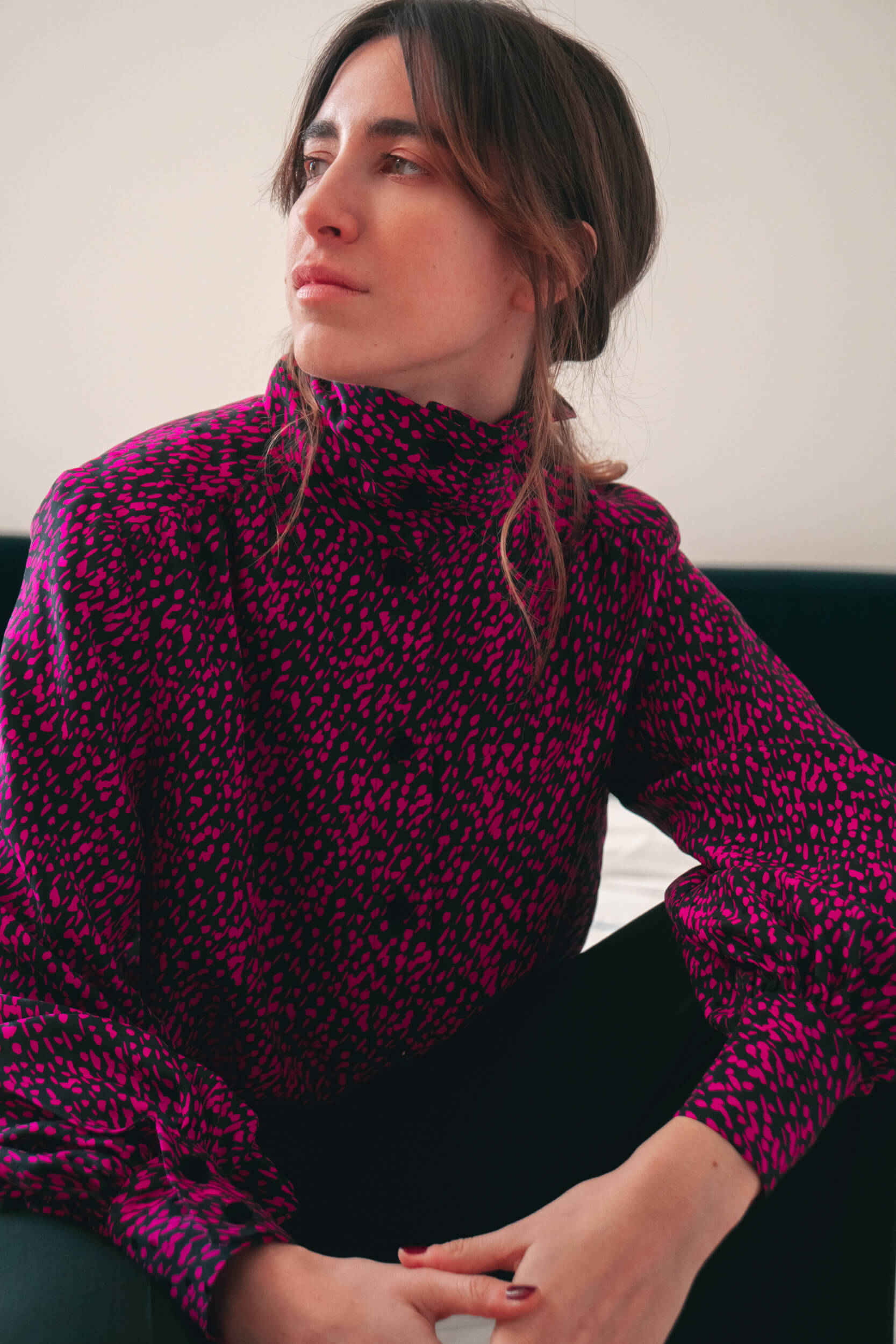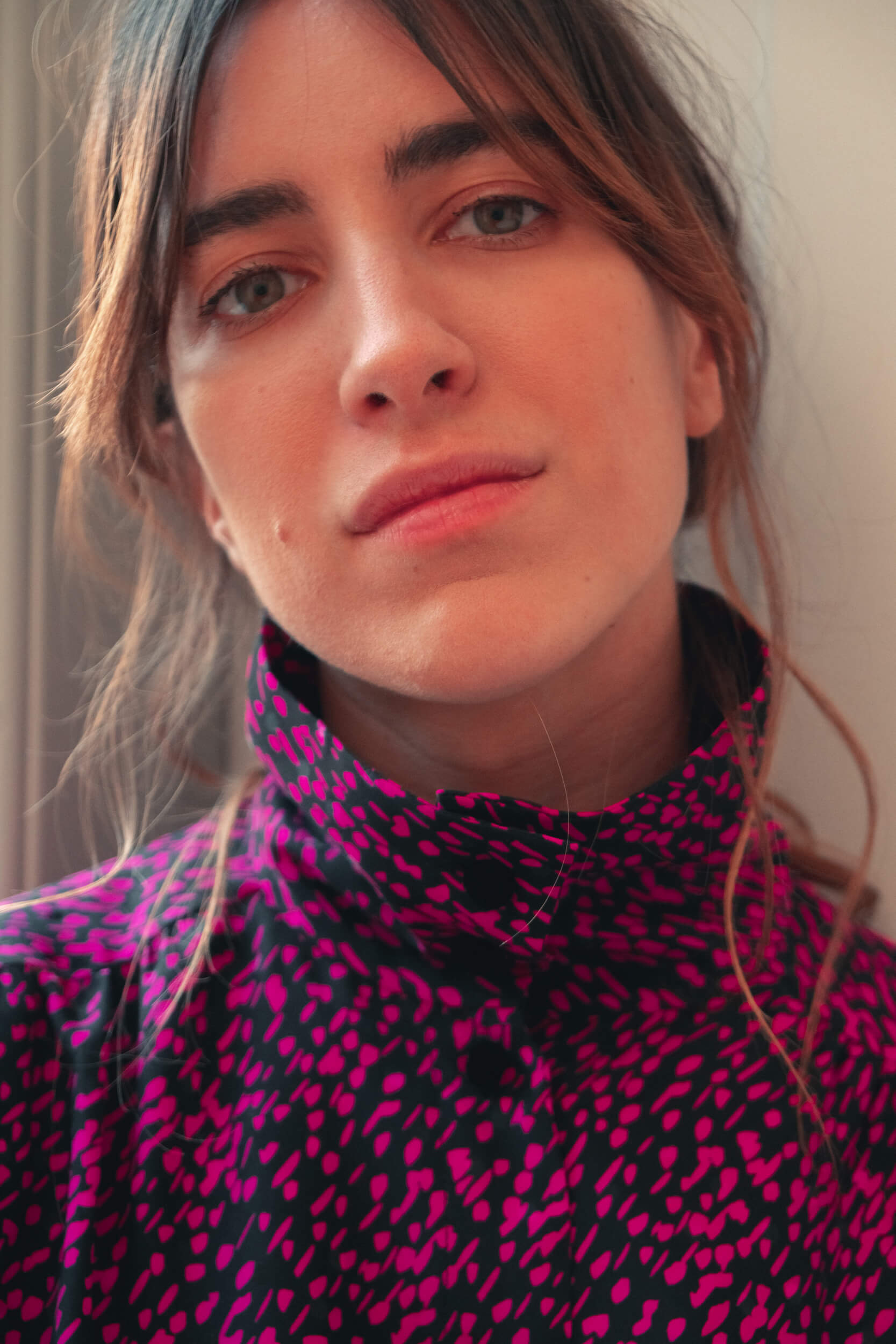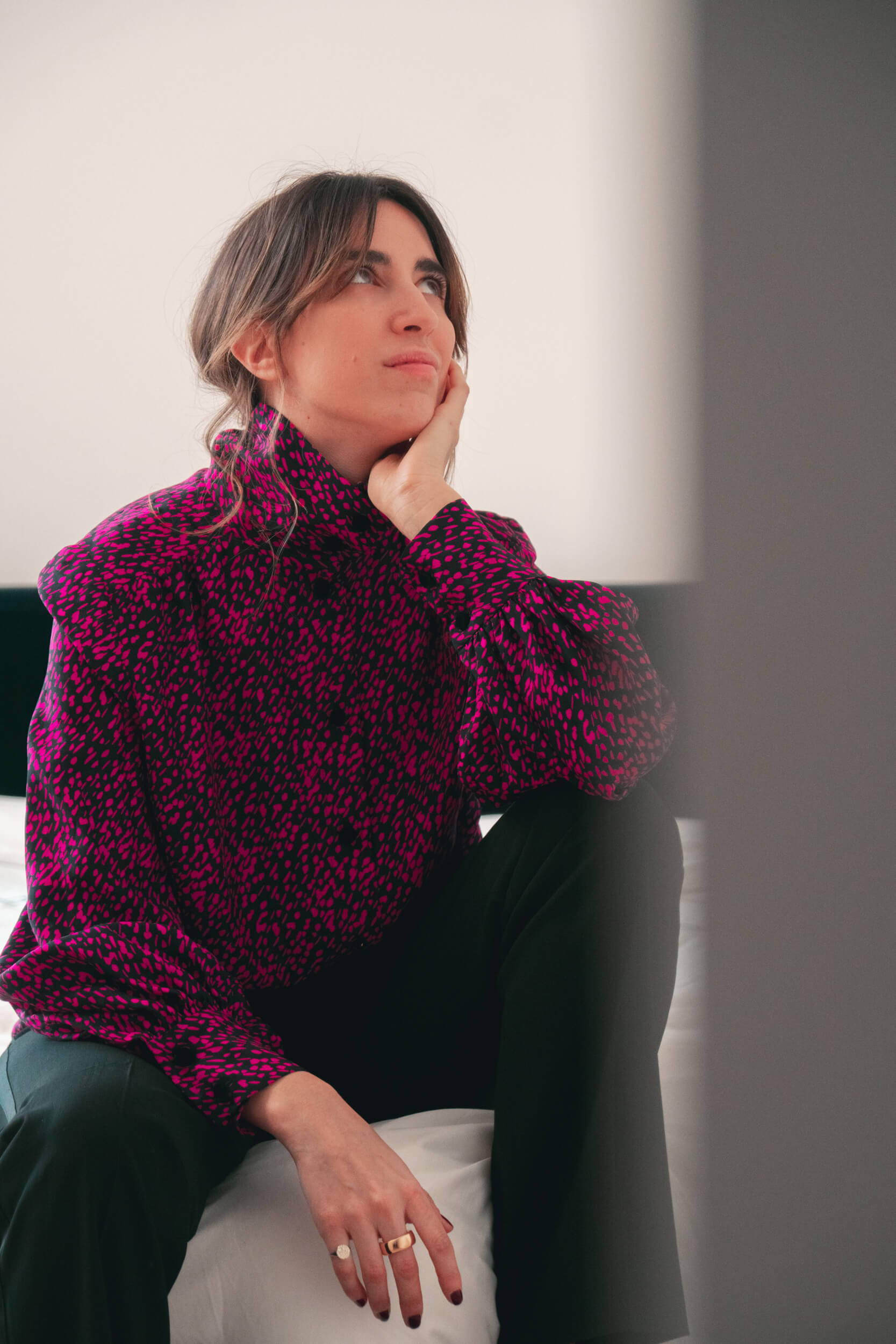 What's at the top of your wish list right now?
Birkenstock by Hermès, an Armani La Prima bag, a Tuxedo jacket by Saint Laurent, and the Atelier Bag by Valentino in burgundy.
Describe your closet in one word.
Multifaceted: I like to have fun and experience new things, although, for every day life, I have some must-haves that are like uniforms for me.
A look from a movie or TV series that left you speechless.
Michelle Pfeiffer in "Scarface" and Vivien Leigh's red velvet dress in "Gone with the Wind."
What's the book on your nightstand right now?
"The Miracle Morning" by Hal Elrod.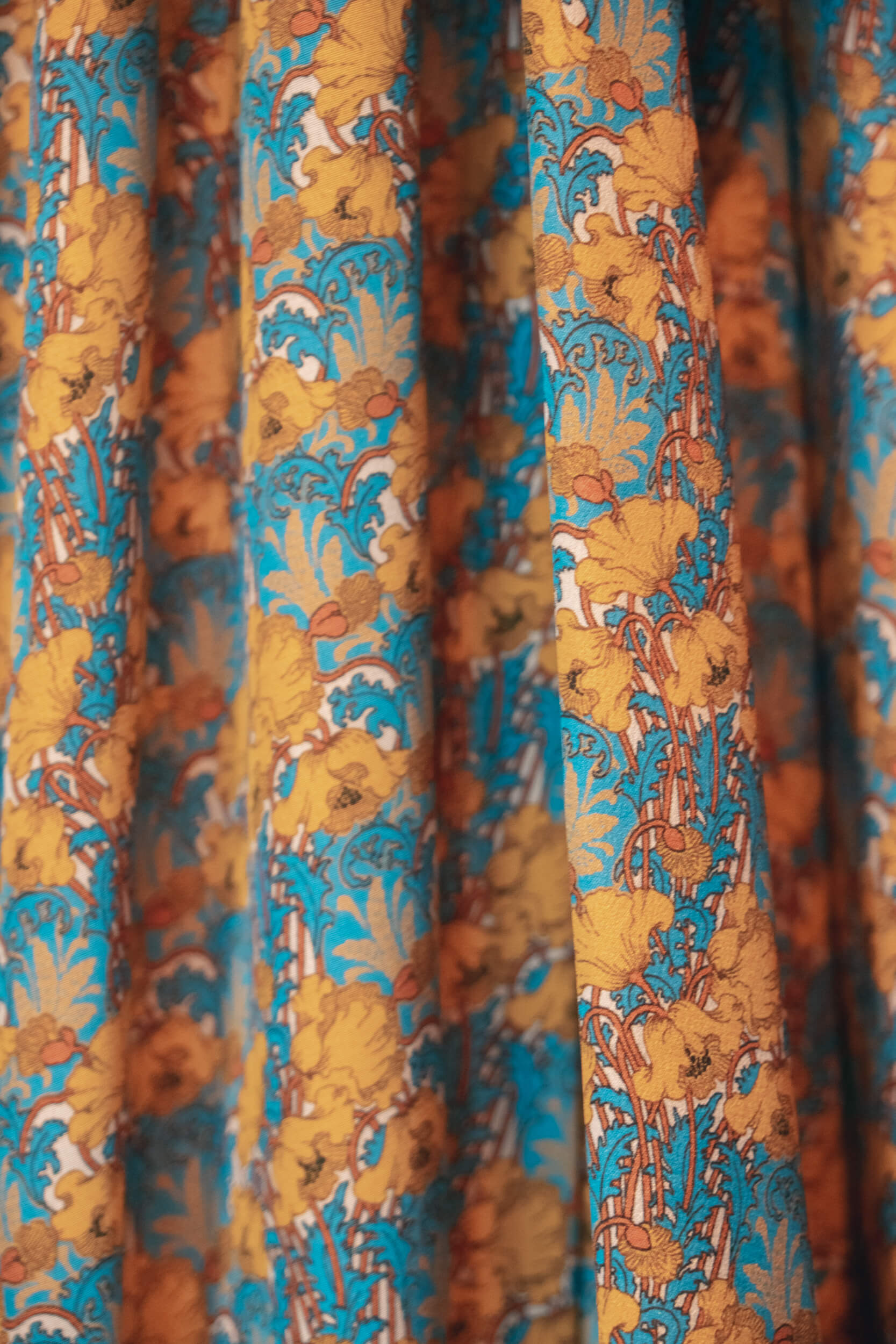 "I like to have fun and experience new things, although, for every day life, I have some must-haves that are like uniforms for me."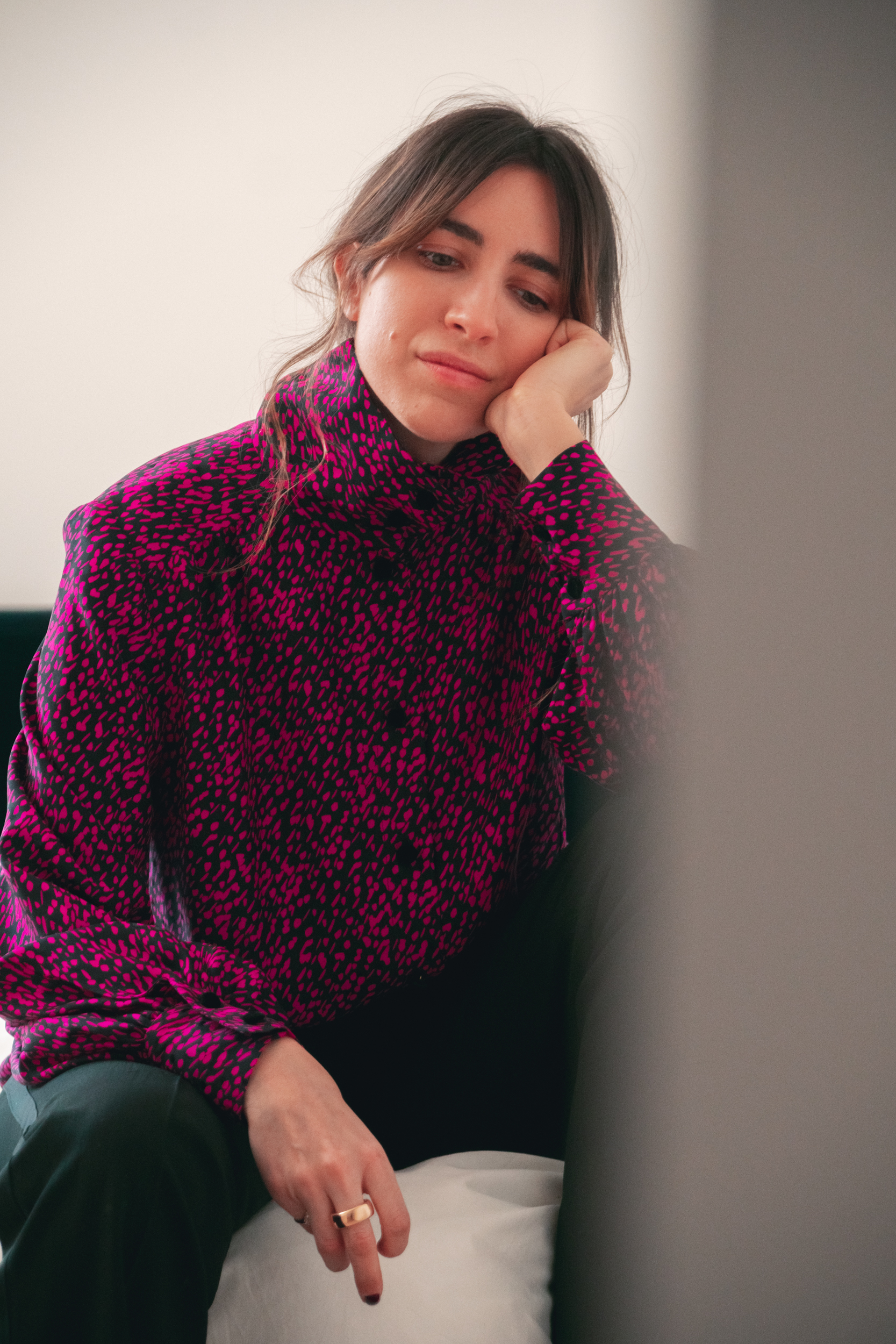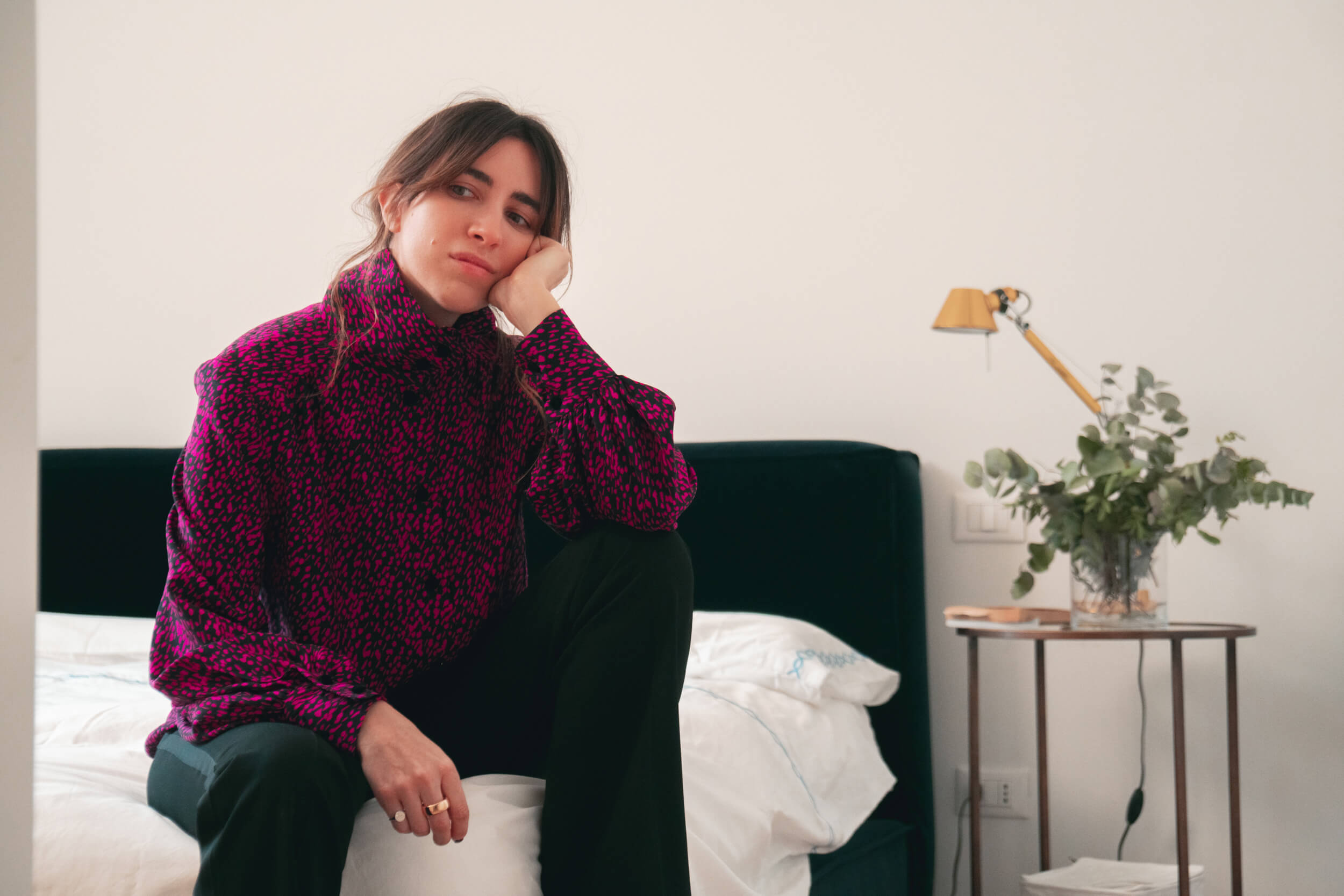 The superpower of your closet (the one it has or the one you wish it had).
When it's all sorted like now, it gives me a feeling of peace, and I like to be in it thinking about what I'd put on and remember.
What does it mean to you to feel comfortable in your skin?
I think that everything that can be removed, must be removed. In order to be yourself, it is important to remove, and this does not mean giving up the flashy things, but removing what is not essential, remembering that those who feel comfortable in their skin are then automatically elegant. Whether you are a simple person like Jane Birkin, or edgy like Marta Marzotto, the important thing is to wear only what represents you and makes you feel good. In this way, you'll feel comfortable in your skin, and you'll be elegant.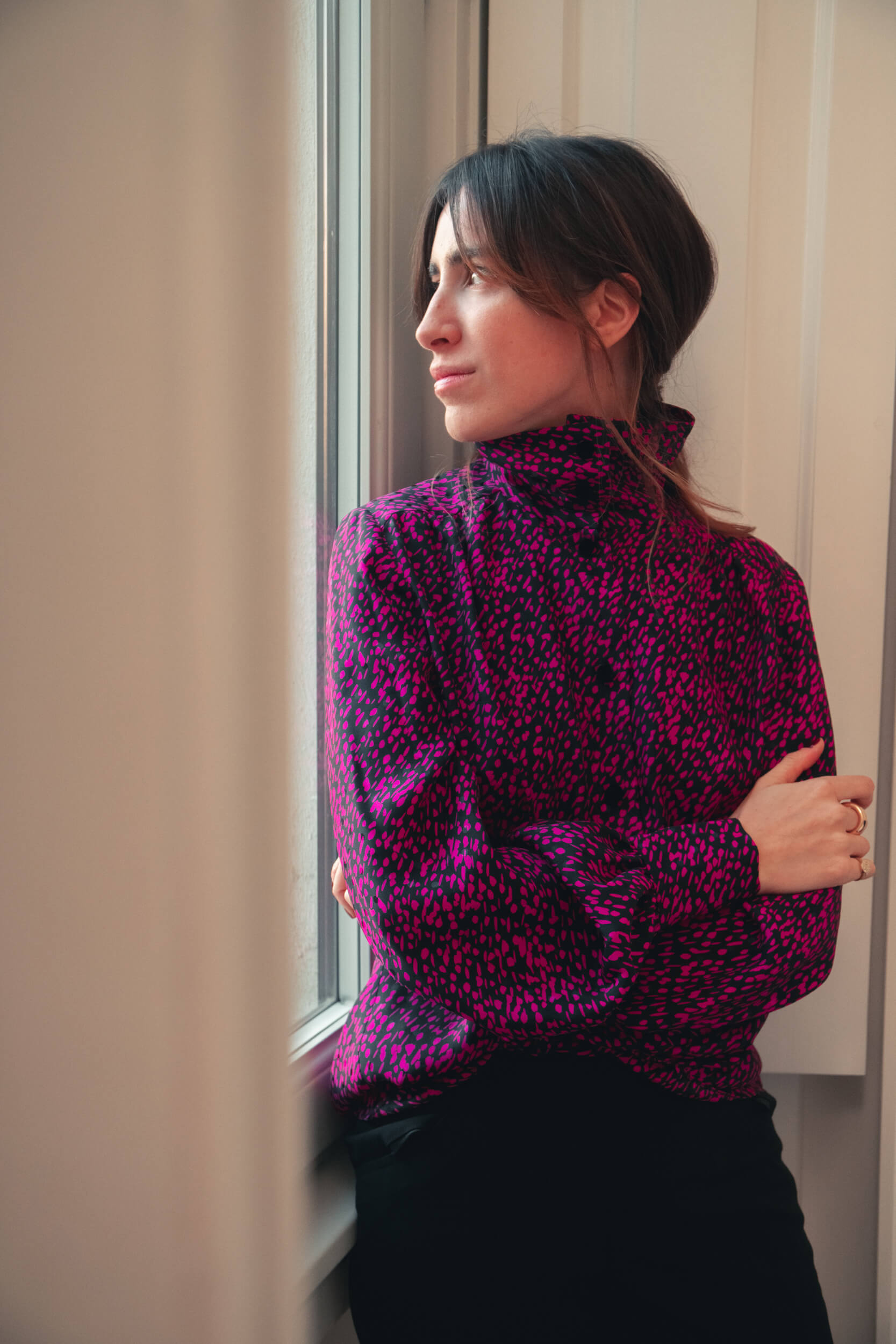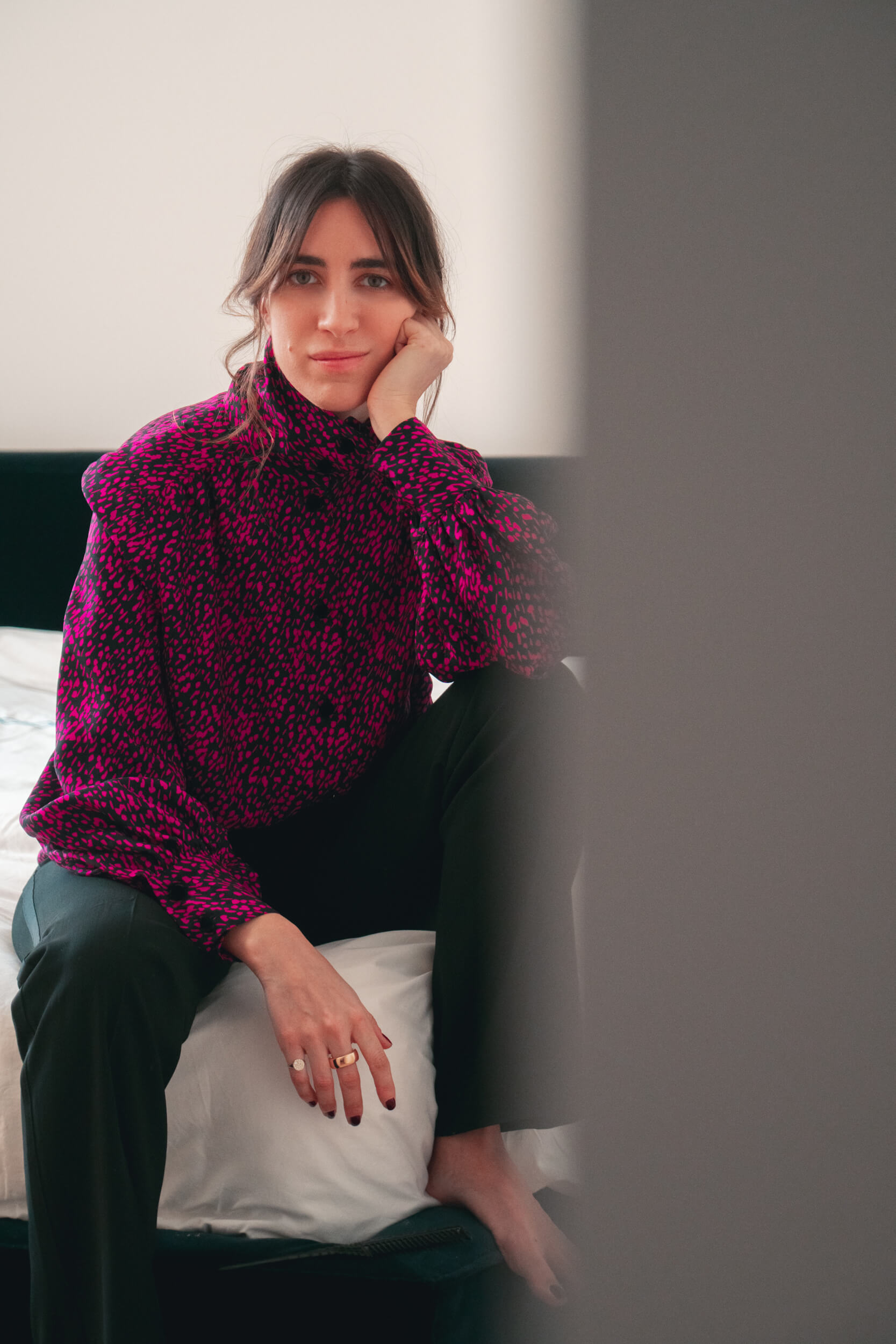 "Who feel comfortable in their skin are then automatically elegant."
What's the latest thing you discovered about yourself?
I'm open to change. I've always thought I would have had a fashion-saving style, but since I started working in fashion, I have become open to considering including a whole series of clothes that I would have never thought of wearing, such as animalier and pieces a little more fashion-forward.
Creativity: What does it mean in your life and work, and how do you express it?
To me, creativity is innovation, it is finding new solutions to work problems, new lines of business, new challenges; this is creativity to me, it's opening up to innovation. I express it by taking notes: ideas come to me in the evening when I go to bed, then I write them in notes, and the day after, I rework and develop them.
How have you approached the publishing industry, and what changes have you witnessed in recent years?
I approached publishing as a child, my dad always gave me a lot of newspapers to read. I was a big fan of "The Devil Wears Prada" and "Sex and the City," so everything that was fashion and luxury publishing were important to me. I have always been fascinated to notice the different perspectives and, in recent years, I have seen an evolution in terms of selection: some newspapers have fortified and become brands, such as Dazed and Cabana, and I then noticed that there has been a huge evolution and addition of new forms of media, or rather, platforms on which media have to find their place. 
"To me, creativity is innovation, it is finding new solutions to work problems, new lines of business, new challenges; this is creativity to me, it's opening up to innovation."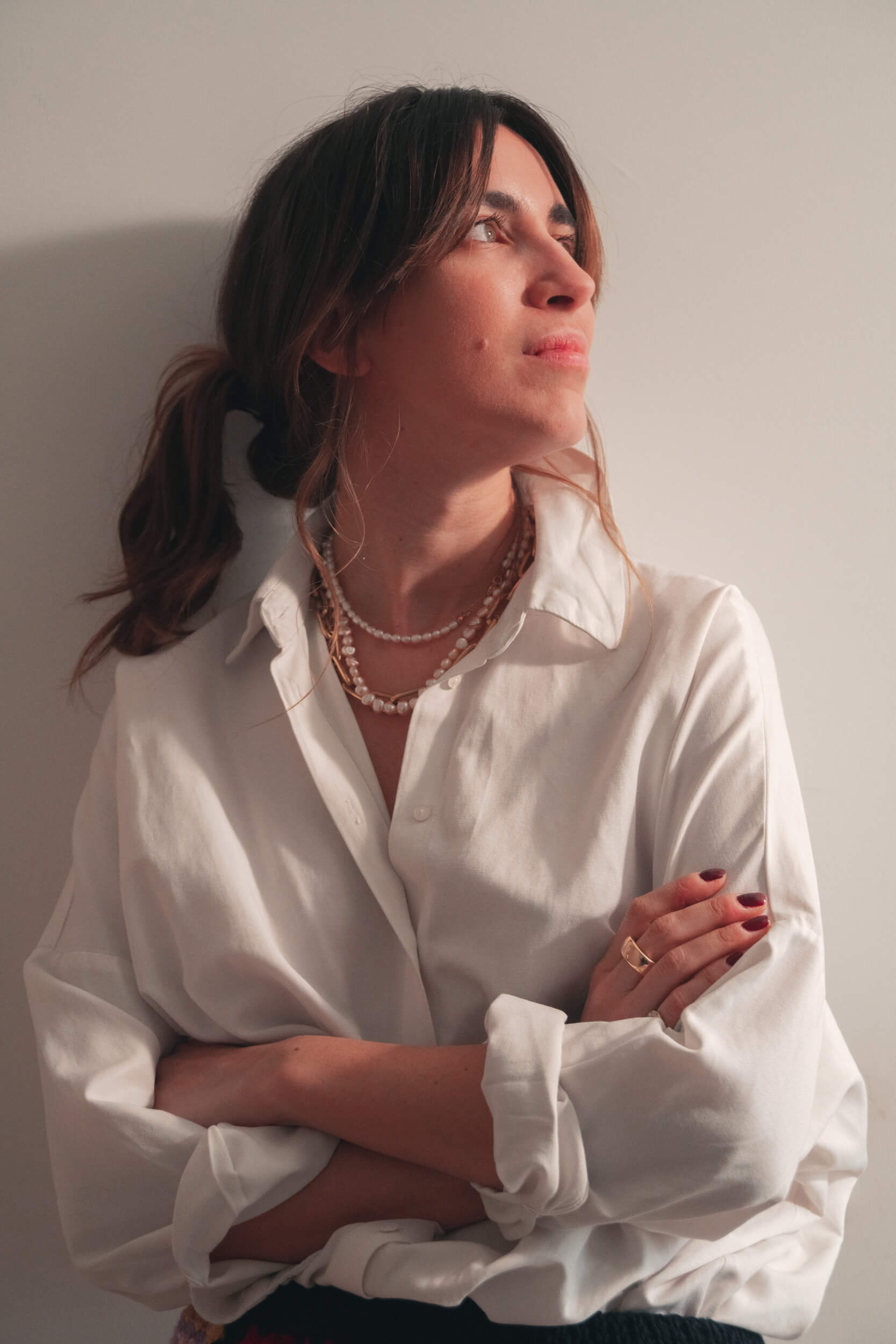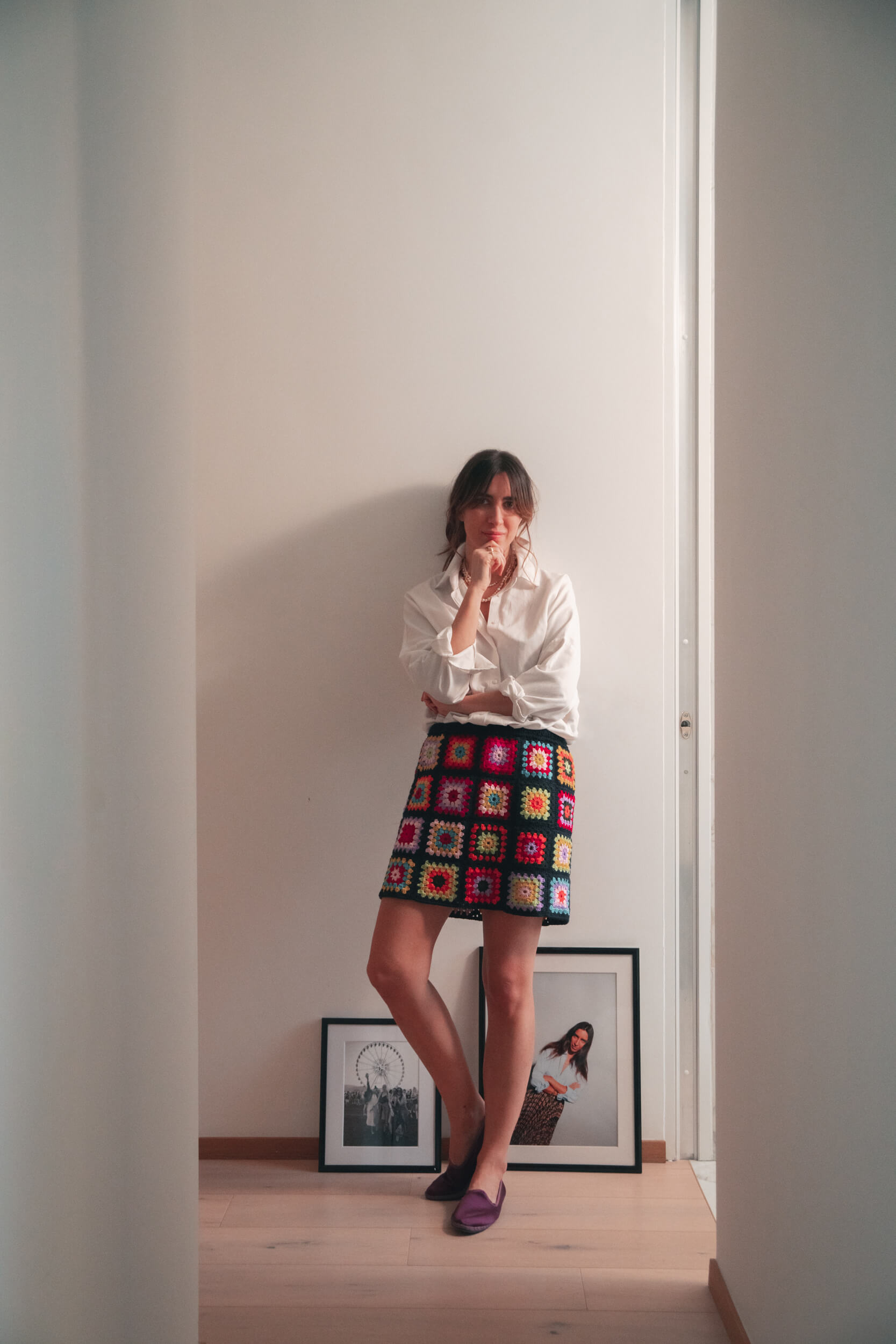 You do several lectures in universities, and in 2020 you were part of the Forbes Italia 30 Under 30 list: what message would you like to send to those who have just begun their journey?
For me, the Forbes Under 30 was an acknowledgment and a joy for the many sacrifices I've made over the years, but, at the same time, it is a challenge, a starting point to do better and to be stimulated to do better. The message I would like to give is of great tenacity and self-confidence, despite the ups and downs, but above all in one's instincts and sensations. If I look at the 20-year-old me, I think of a person who was looking for the right path by asking so many different people for advice, but then I found myself having different opinions from the same people or others who weren't right for me; therefore, I recommend opening up, trying to have as much input as possible from references that we consider authoritative, but always trusting your instincts and following your path.
What are your next projects?
I would like to increasingly consolidate my work in the academic environment because for me it is a way to give something back to young people, as well, and, besides that, I would like to be able to support some causes, such as cancer prevention and research, I would like to do something concrete.