It is not easy to start talking about a person with whom you feel a connection right away, and this is exactly how it went with Clorinda Sgromo. From the moment she opened the door of her room, we felt the "cuteness" (as she says) that characterizes her. The style of Clorinda, who works as a Digital PR Strategist for a fashion brand, features tops (also handmade by her), many bucket hats (such as "Gino il Cappellino"), possibly white dresses, and minimal bags.
Between the importance of consciously choosing brands that speak of values, and the prospects of a future for fashion made of accessibility and inclusion, the In Da Closet of Clorinda focuses on versatility and simplicity. With no middle ground and with the hope that beautiful things will always be around the corner.
How was your closet while growing up, and how did it change over the years?
It's always fun to think about your style and how it changes along with life. We almost seem to be different people. When I was a university student, I wore blazers and blouses for classes, because I liked to be formal and orderly. Now I like streetwear and oversize style. As a little girl, my idols were the Olsen twins, ça va sans dire.
How would you describe your relationship with fashion?
Fashion is a way of communicating who we are, or rather who we want to be. In my opinion, the choice of the clothes we wear says a lot about us; whether we want it or not, they reveal at least a couple of things about our personality.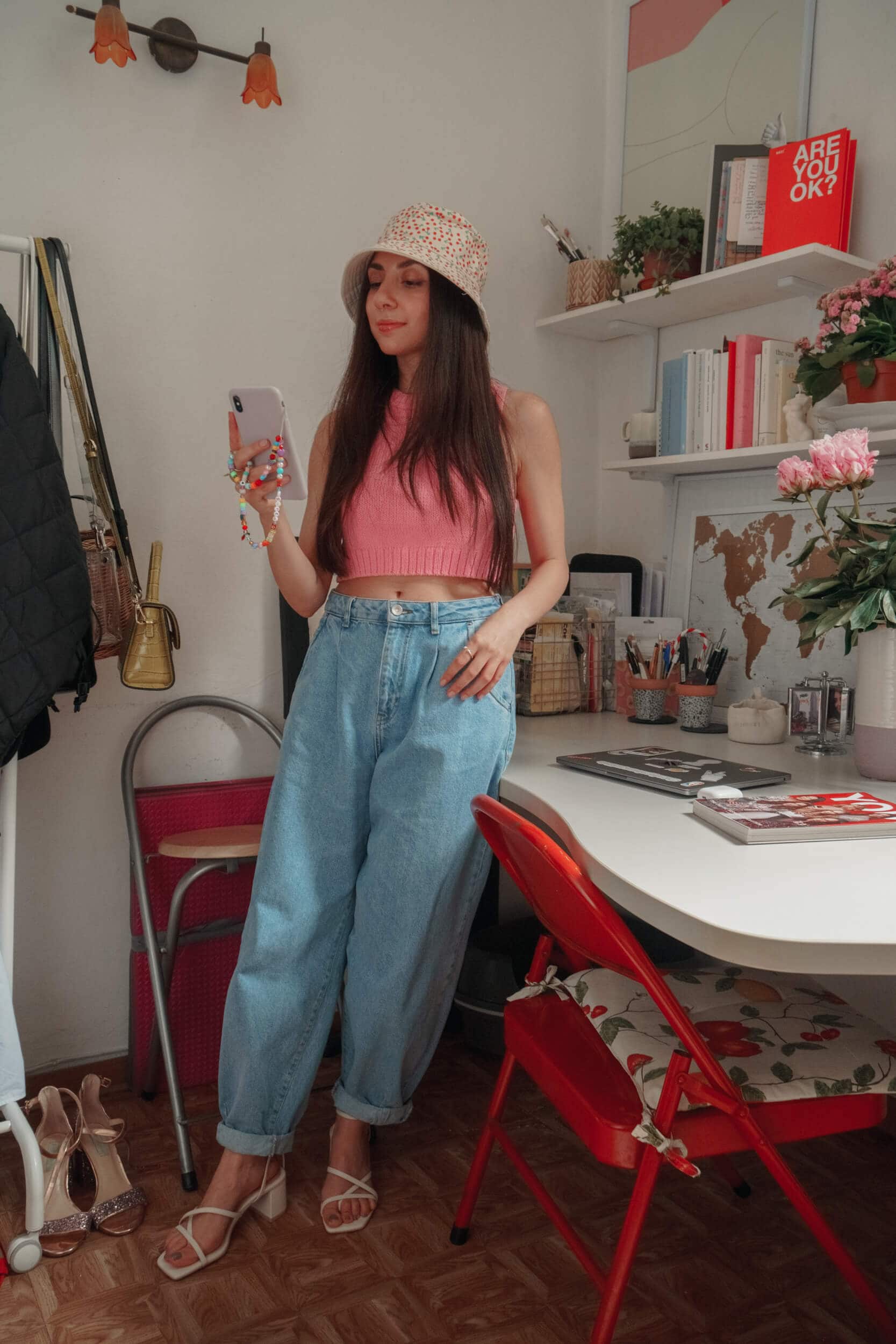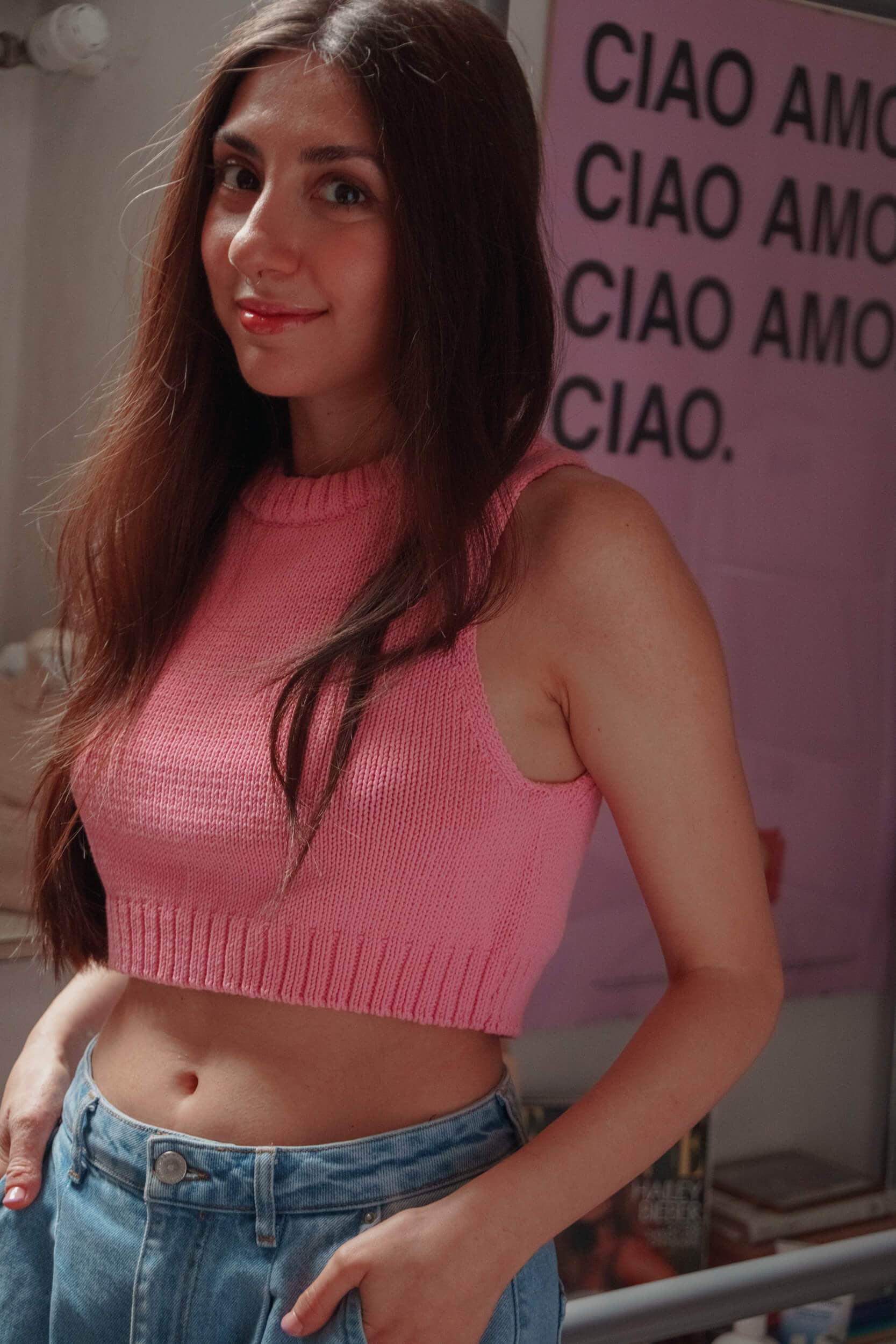 "Fashion is a way of communicating who we are, or rather who we want to be."

 
What garments or accessories better represent your style?
Mini and handmade bags, men's t-shirts, and summer dresses with puff sleeves.
What is your everyday look?
There is no middle ground: I shift between cotton dresses with rogue + bucket hat with flower prints (by now) and sweatshirt stolen from the men's wardrobe, stretch jeans, and combat boots (in winter).
What are the three must-haves in your wardrobe?
These days, oversized shirt, crop-top, and bikers. And the denim jackets revisited with pins, patches, or artworks made by me.
"There is no middle ground."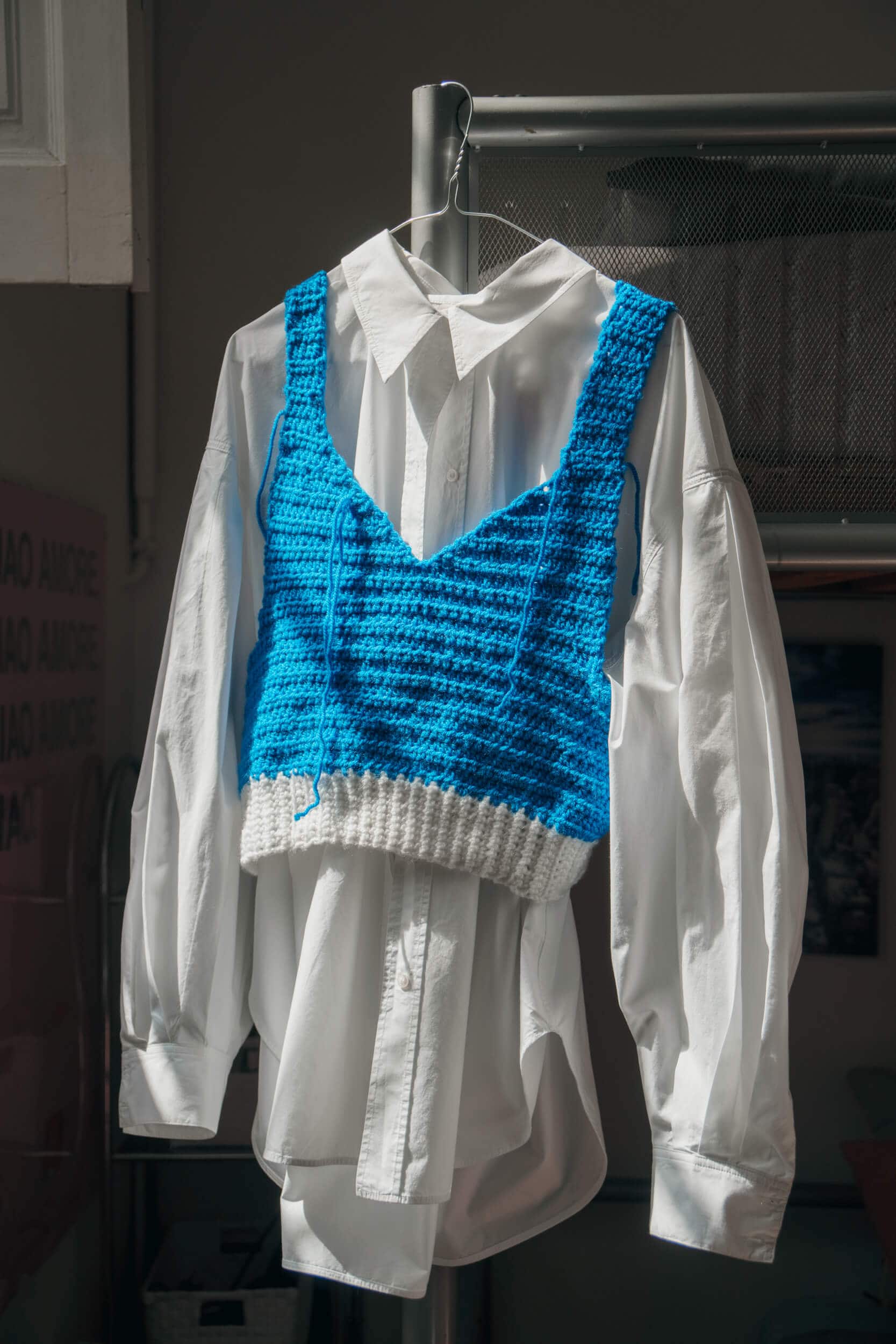 Have you ever had a fashion or wardrobe epic fail?
I have. For a wedding where I was the witness, I bought a satin dress with a transparent retinal neckline right above the breast. It was gorgeous when I tried it in the dressing room. Too bad, however, that on the day, I realized that, due to summer university exams, I had lost a lot of weight, and the transparent neckline was now ending under the breast, and not above it. I didn't have a backup option, and I ended up wearing my 18th birthday party dress. Spoiler: a very micro black dress, not suitable for a wedding.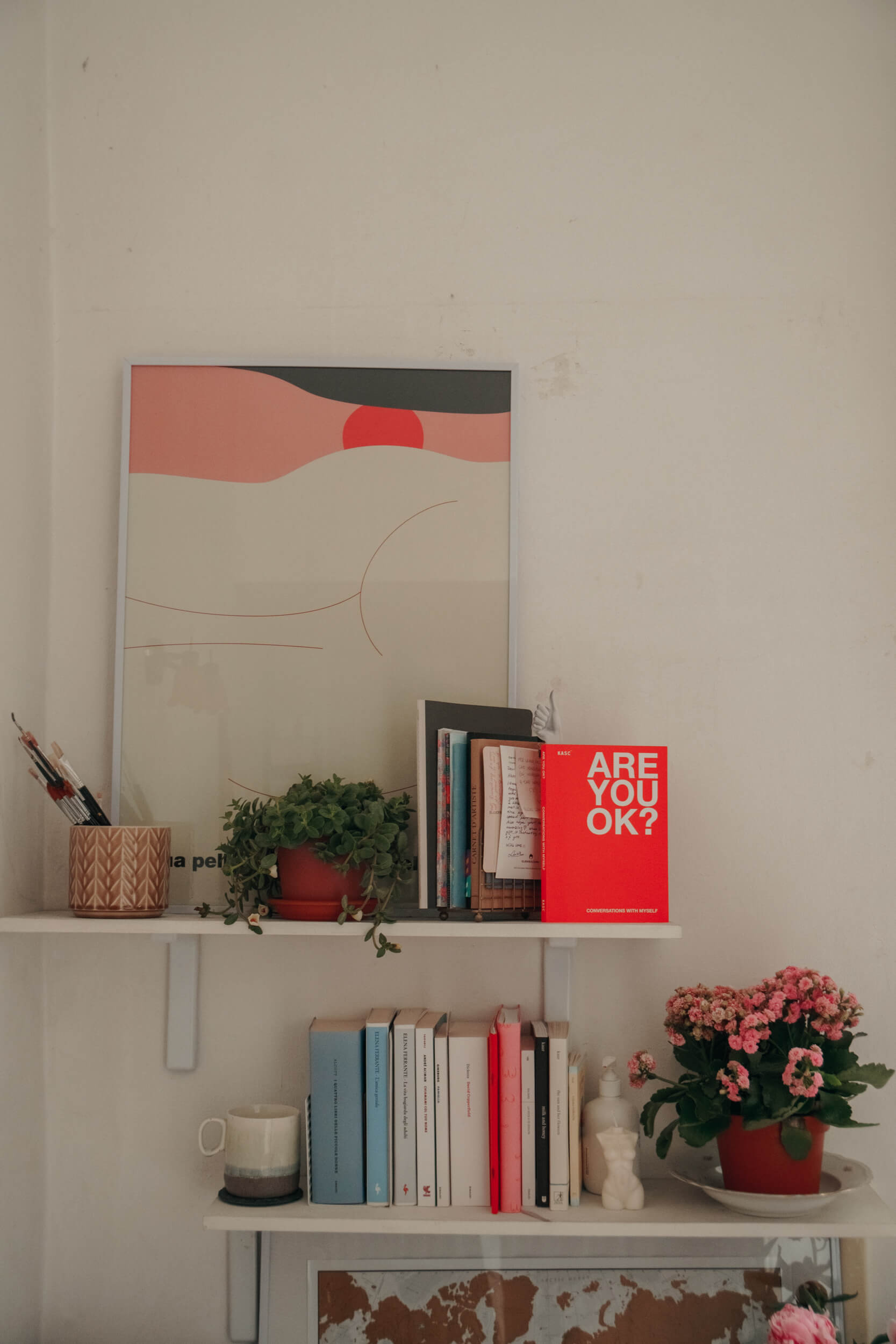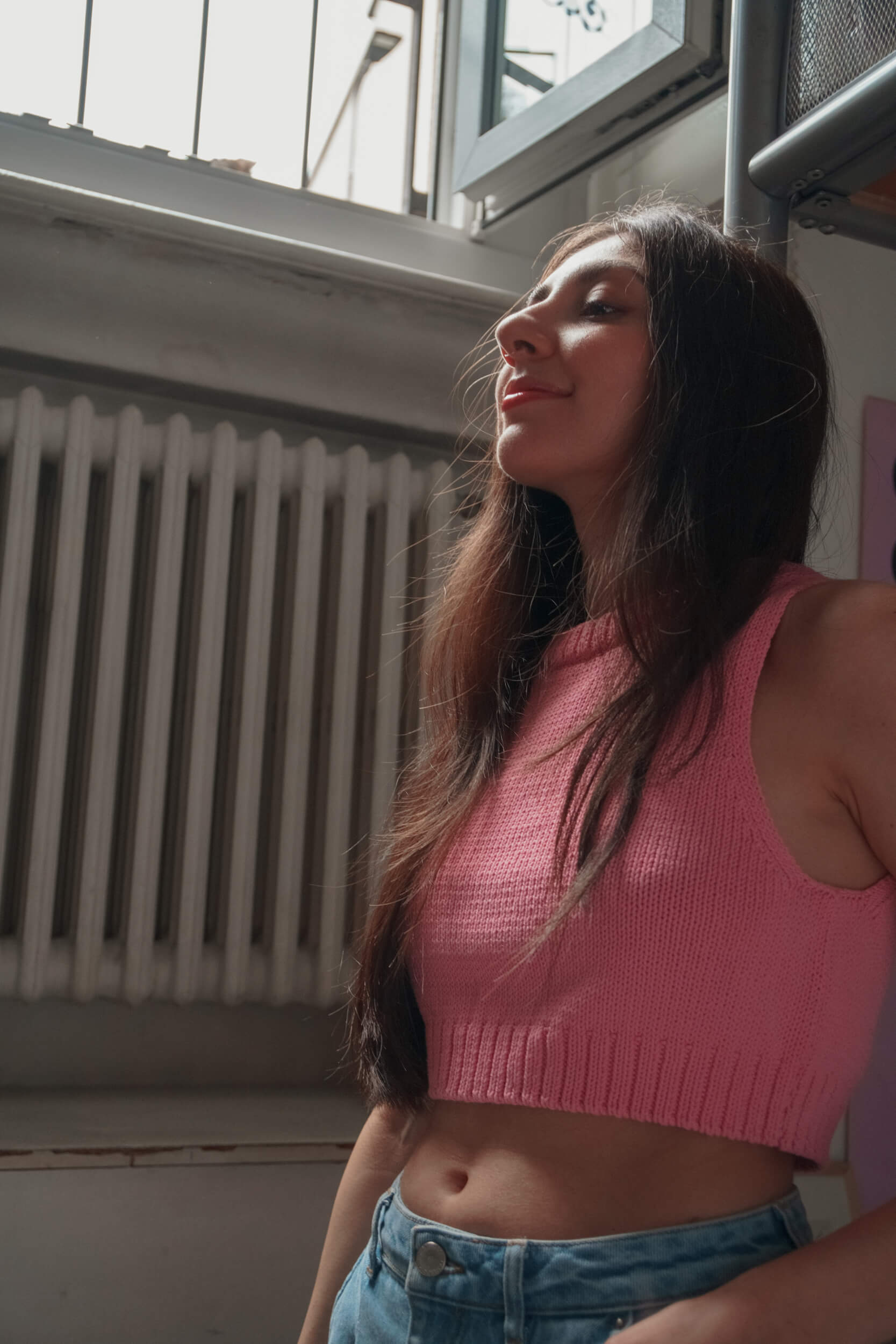 What is the piece of clothing or accessory that deserves a wardrobe of its own?
My denim jackets. I have a lot of them, but they are all stylized with a personal touch. And my hats, I like all kinds, especially the ones that are a bit crazy.
What's the item or accessory you should get rid of, but can't?
A dress with an A-cut, which unfortunately no longer suits me but still reminds me of a happy time.
If you could wear only one brand from now on, which one would you choose and why?
The brands that I like the most are those that talk about values, are committed to changing things, and can convey a vision. My shopping has now become more conscious; behind purchases, there is always a reason. I try to reward realities that say something beautiful to me. I like to buy from brands that have a dream, small or big, I like to think that, with one of their clothes, I am also part of that same philosophy.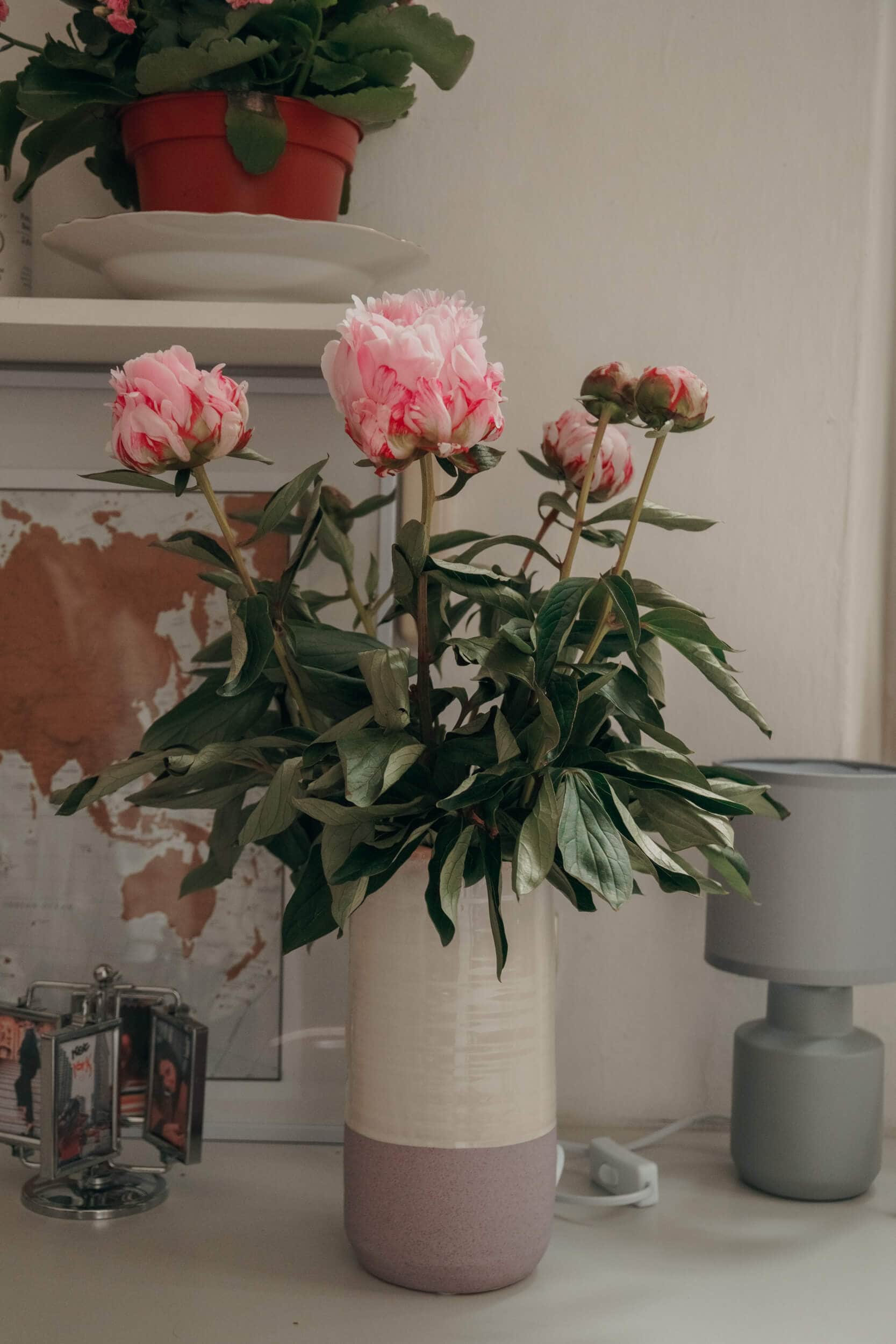 "The brands that I like the most are those that talk about values."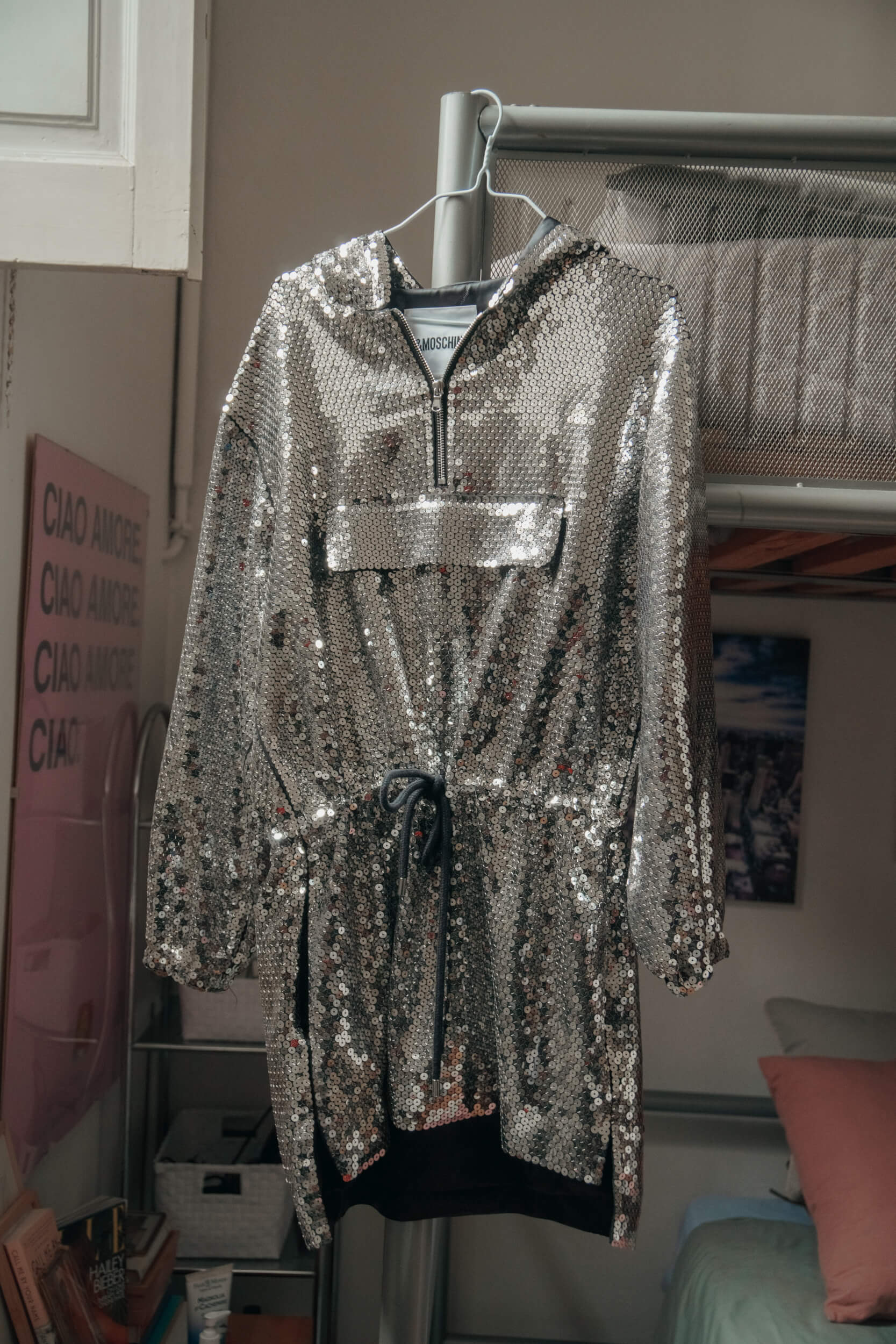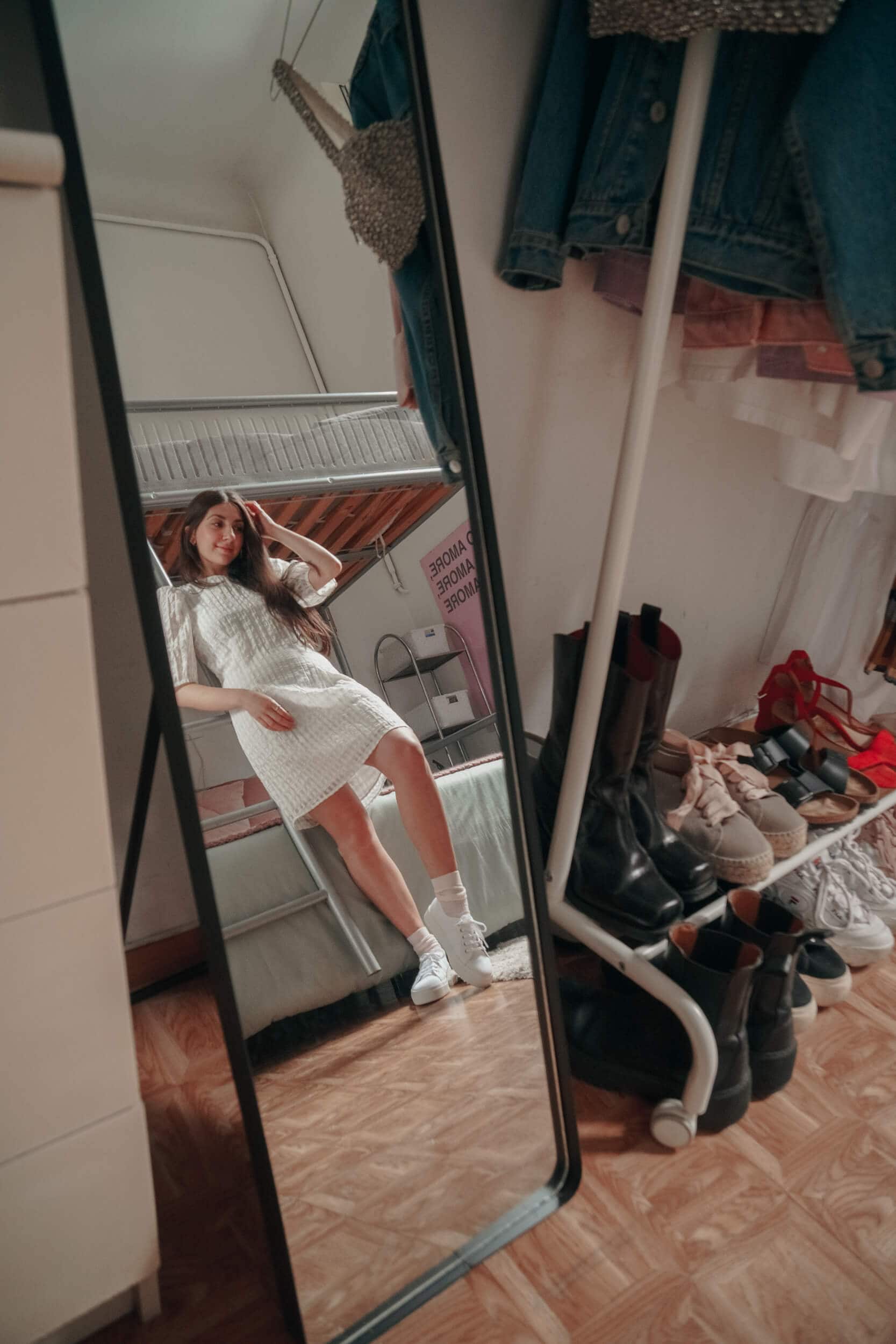 "I like to buy from brands that have a dream, small or big, I like to think that, with one of their clothes, I am also part of that same philosophy."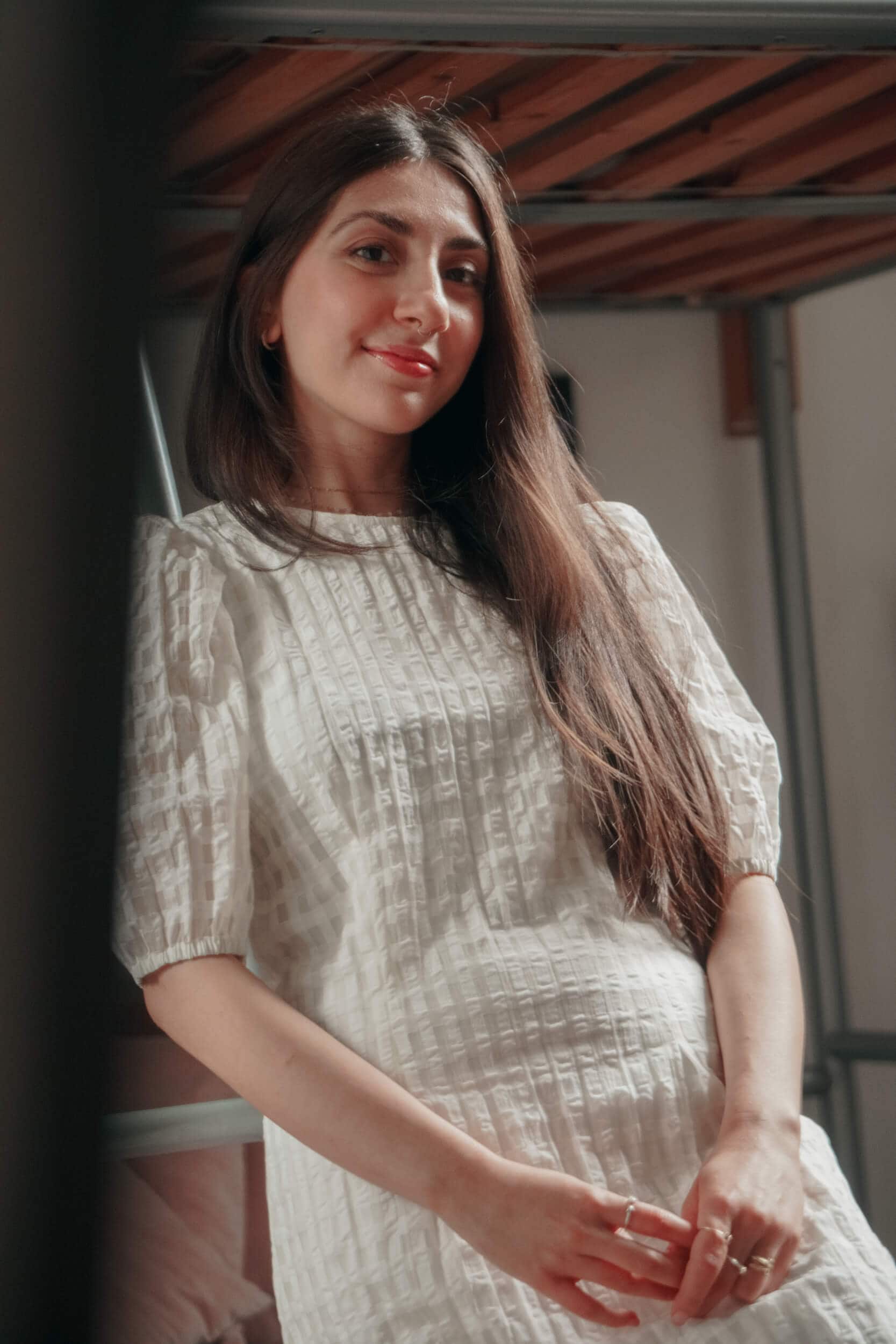 You have a last-minute event, and you're not at home: where do you go for an emergency shopping session?
I think I would borrow something from the showroom of the brand I work for. Many goodies are stored in the archives, and many novelties are exhibited every day.
What do you have too many of in your closet?
Crop-tops, probably. But they're one of my favorite things. I like to combine them with both long types of denim, maybe with different cuts, with bikers or even miniskirts.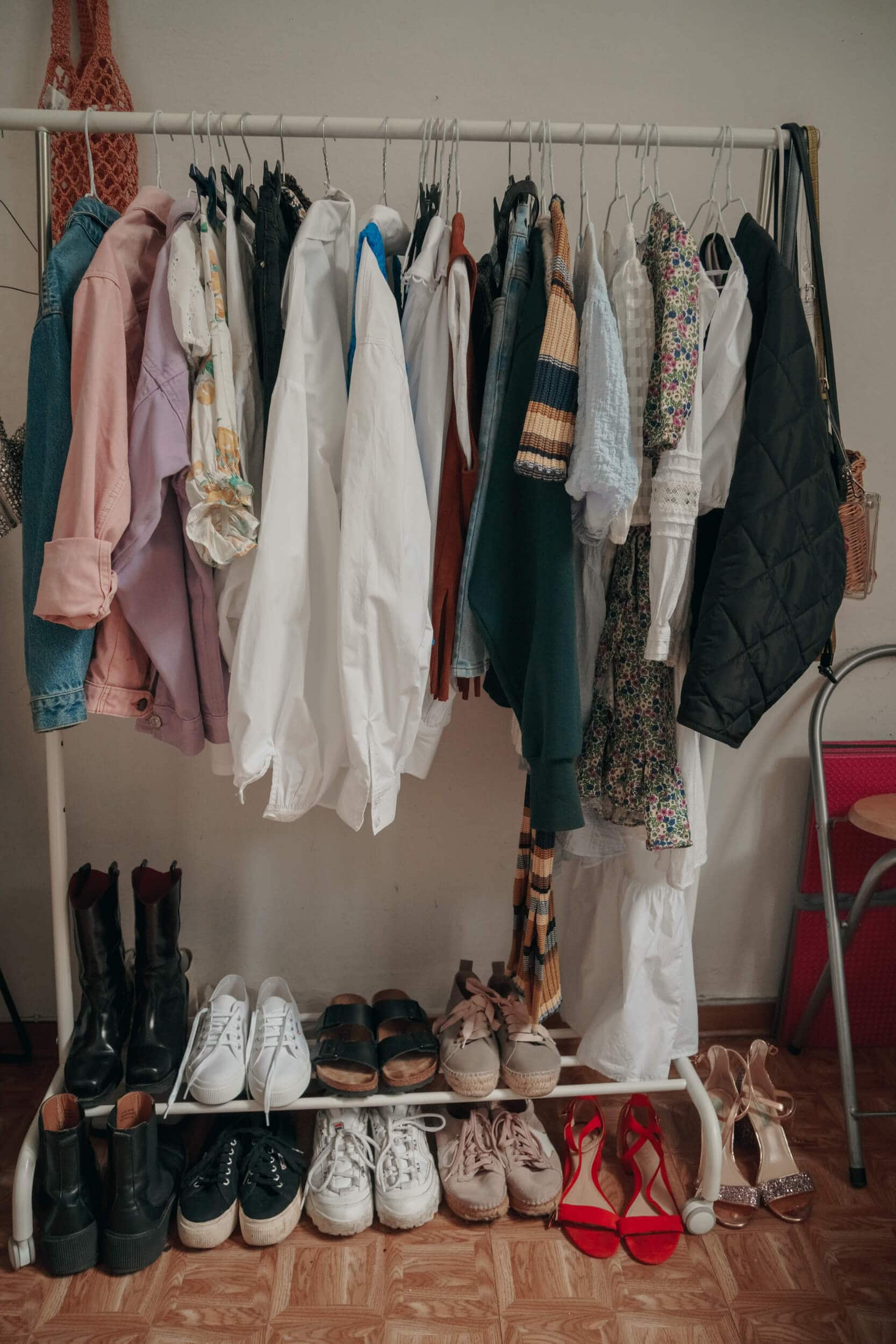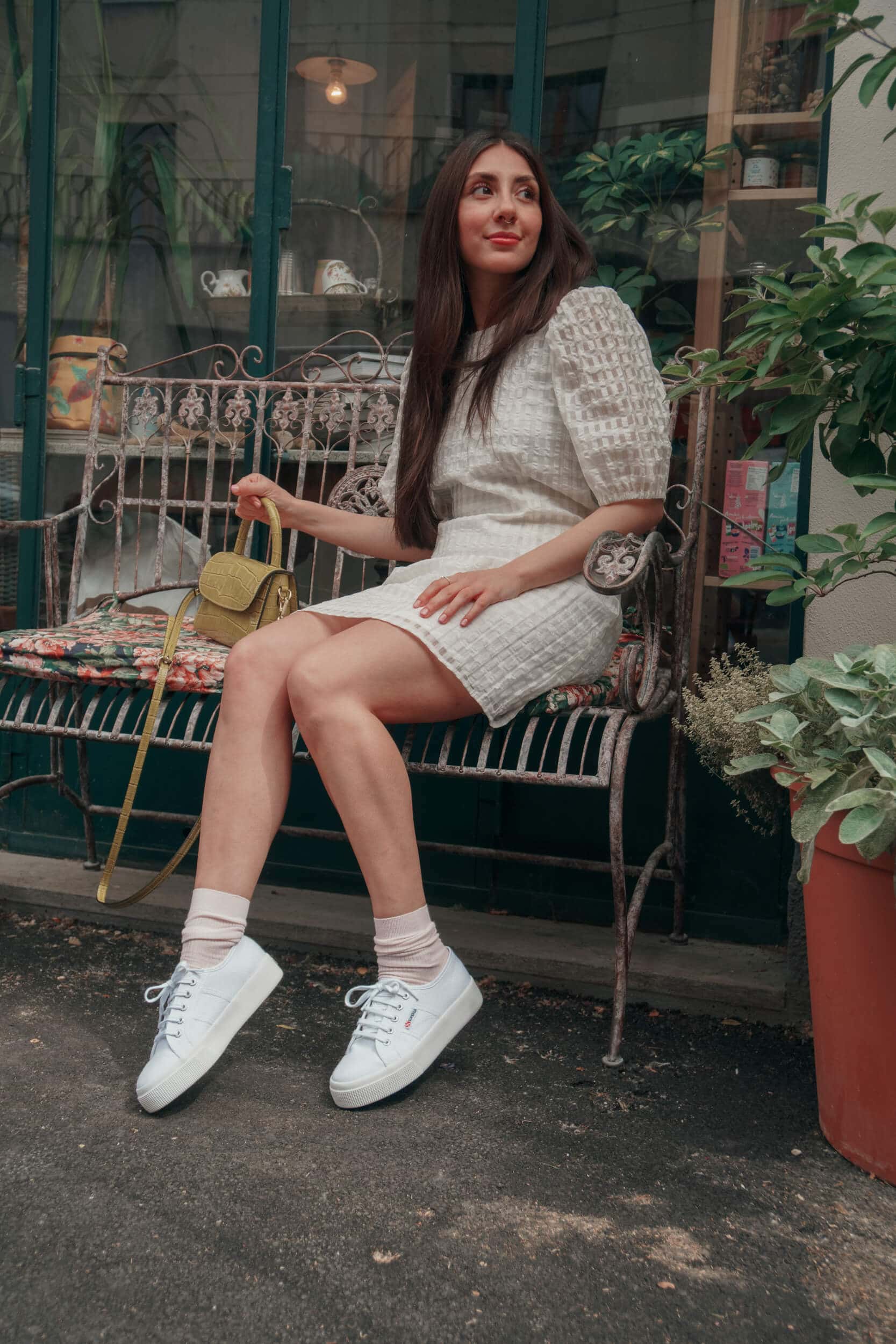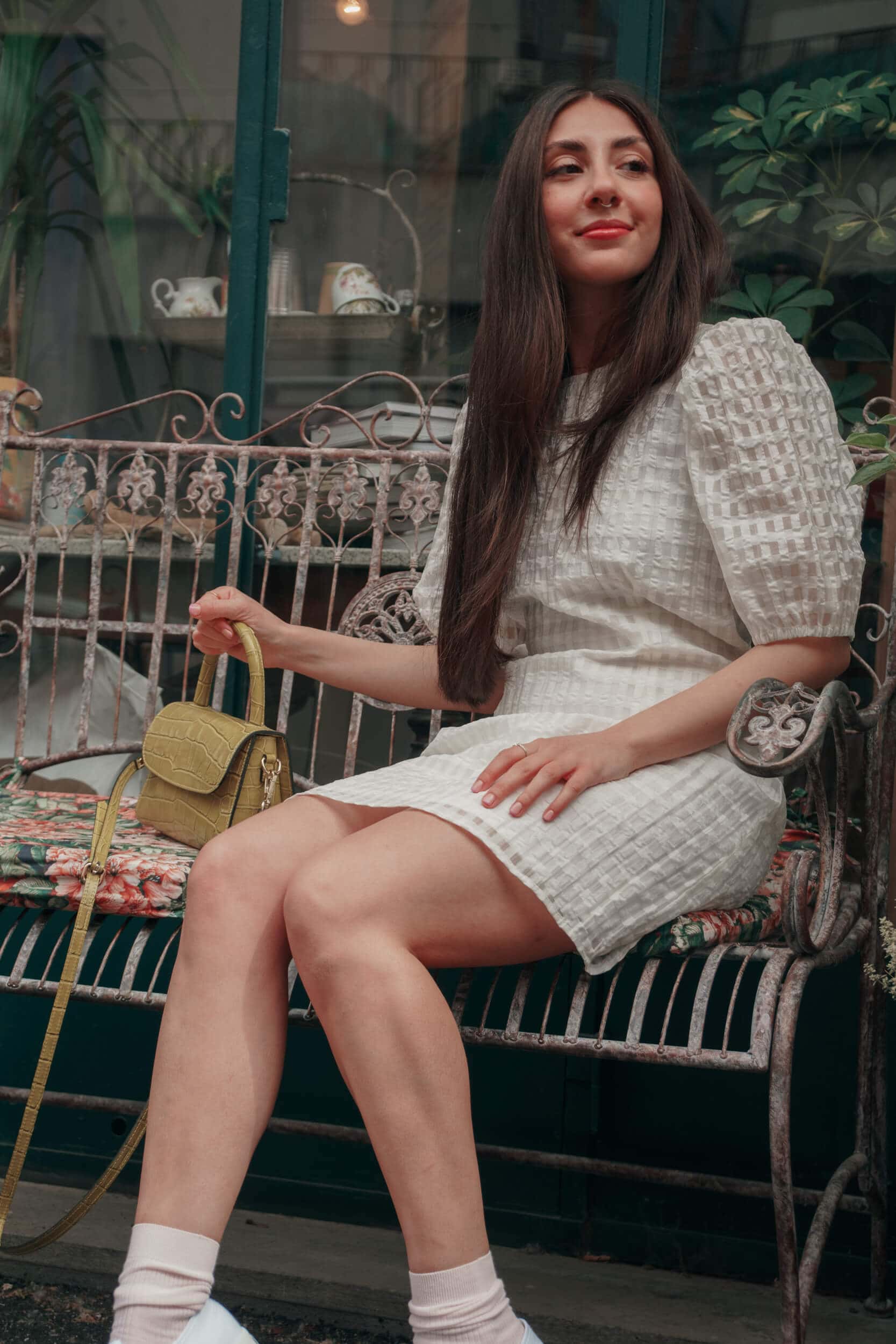 What is your "special" bag?
For my birthday, two years ago, I gifted myself a handmade wicker bucket bag that is my favorite bag, and I use it very often starting from the first days of spring and throughout the summer. It's very special because it looks like a wine basket, and during a holiday in Greece with my friends, a waiter laid the bottle of wine we had ordered inside it. We laughed a lot and renamed my bag "the wine holder."
Sneakers or heels?
Sneakers forever.
Your must-have accessory.
All the clean and simple jewels. I have a series of piercings on my right ear and several necklaces that are lucky charms. My rings, which I always wear and which have a special meaning for me. One in the shape of a snake is a baptismal gift.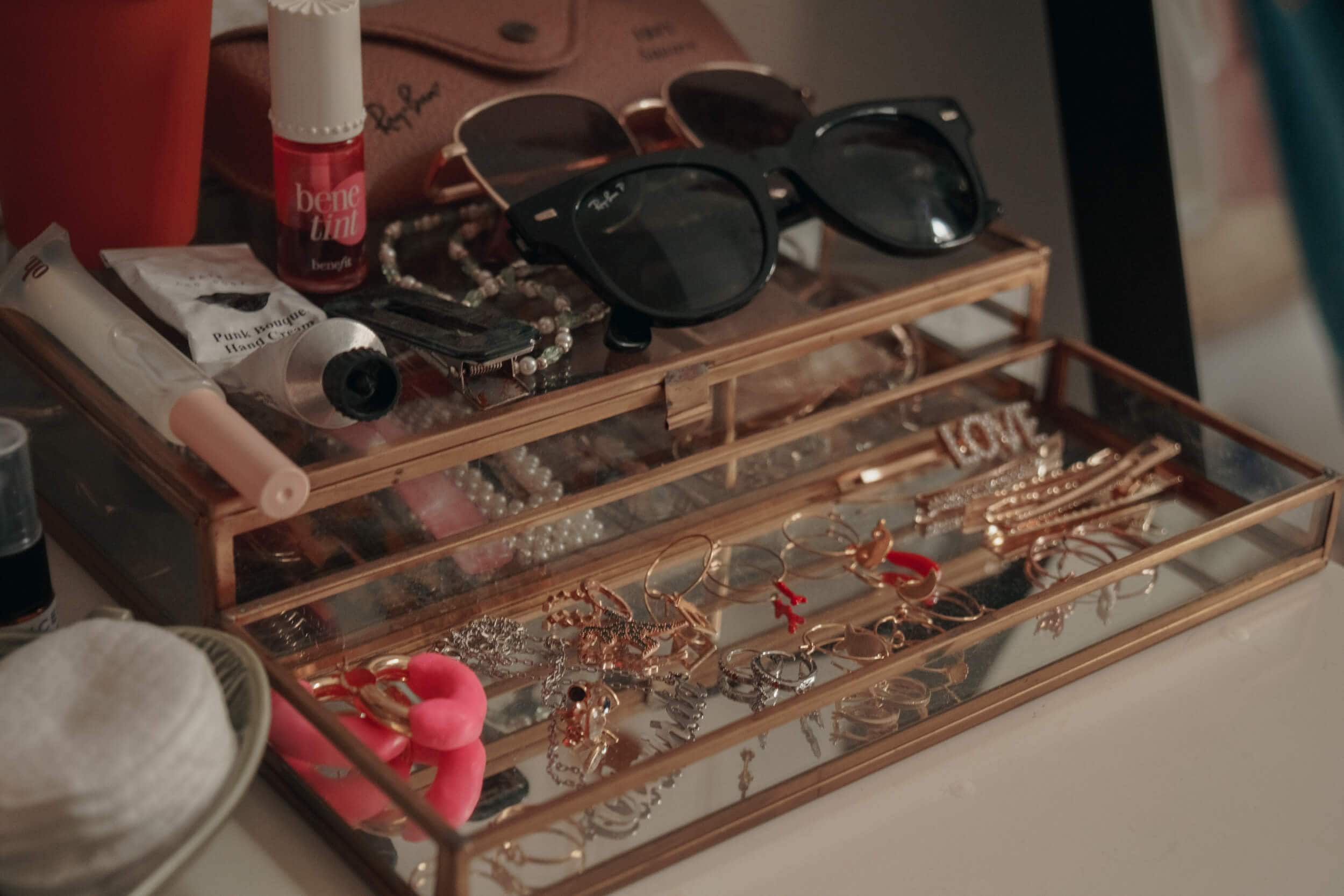 "All the clean and simple jewels."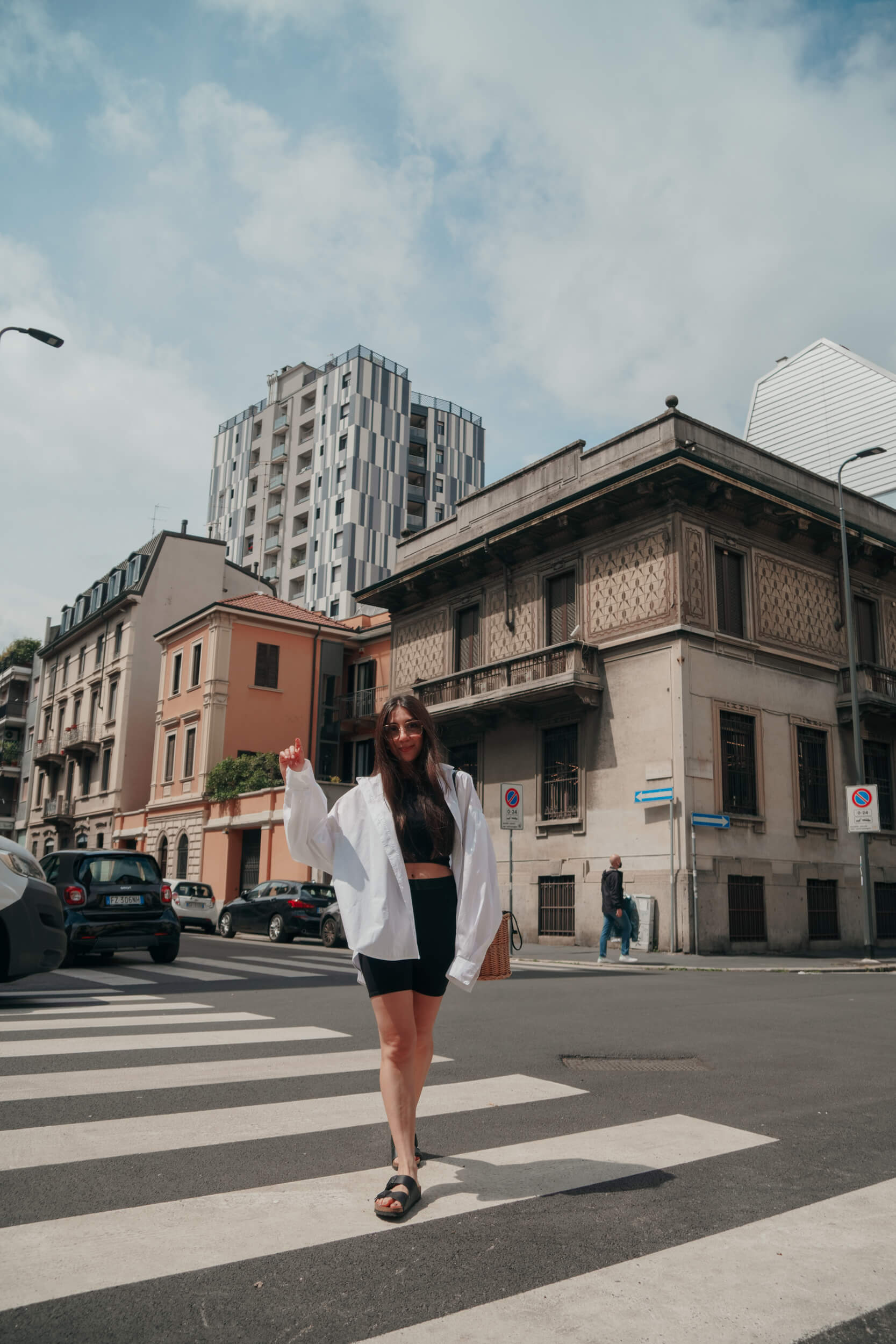 Color block or black?
Can I say white? 😉 It is my favorite color.
How often do you organize your wardrobe?
Very often. I have a rail in my bedroom, and I like to organize my looks depending on the moment, instead of keeping them locked in the closet or folded in drawers. Usually, the looks on this rail change every week depending on the season, the commitments/appointments/events, or just my mood of the moment (sometimes you feel tomboy, sometimes super feminine, right?). I like organizing my space and my clothes, it relaxes me and reminds me of what I bought and how I could revisit it, customize it. It is a creative exercise.
Is your wardrobe a sacred place, or do you let other people (besides us) in as well?
I'm only jealous of a few special pieces, but I would give them to the people I love. The rest is borrowed from everyone: firstly, my brothers, because part of my wardrobe is purely masculine (sweatshirts, t-shirts, and outerwear). The sizes are also very different, I go from micro tops that can be worn by my little cousins to larger sizes because I like the oversized, which I usually steal from my mother who is taller than me.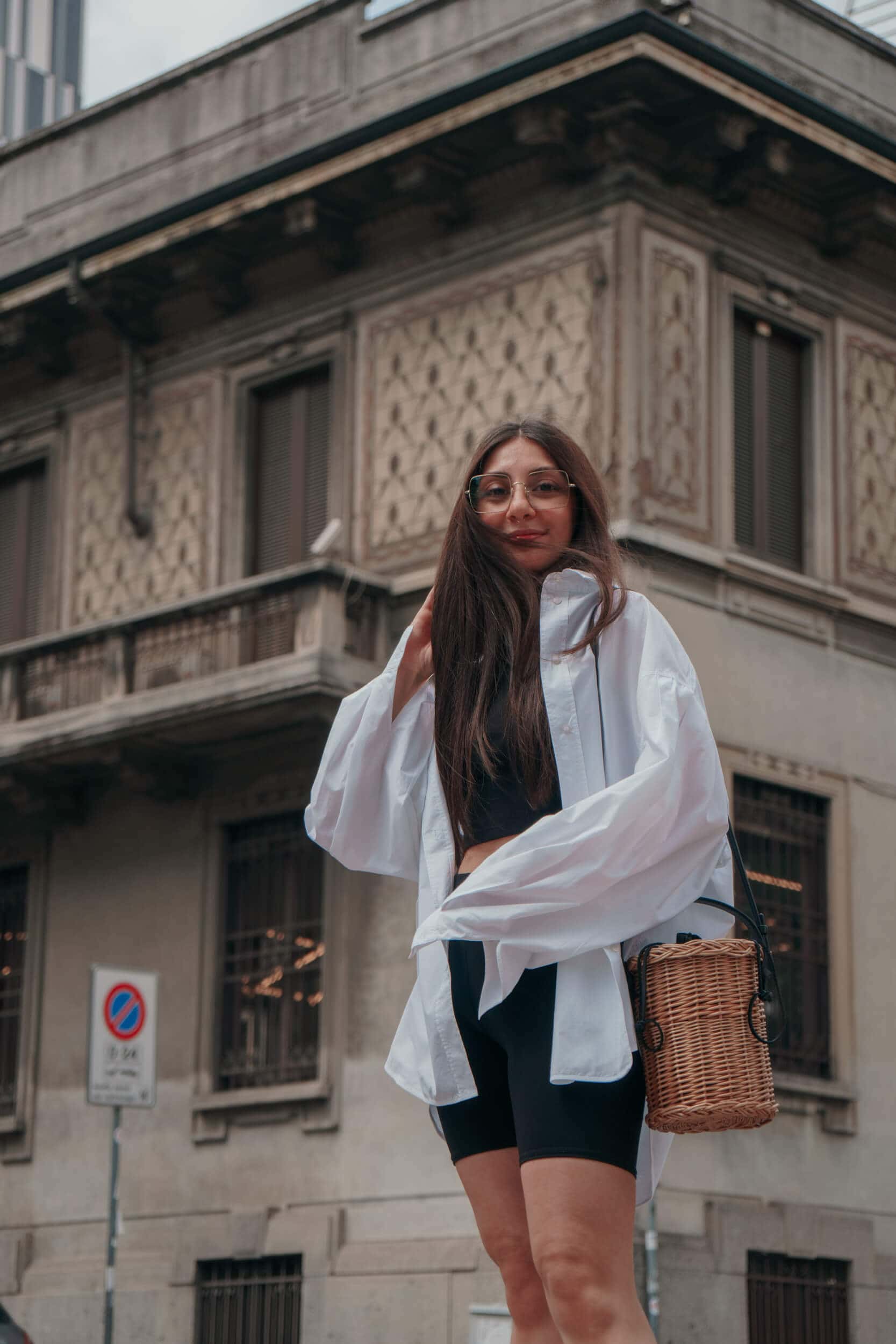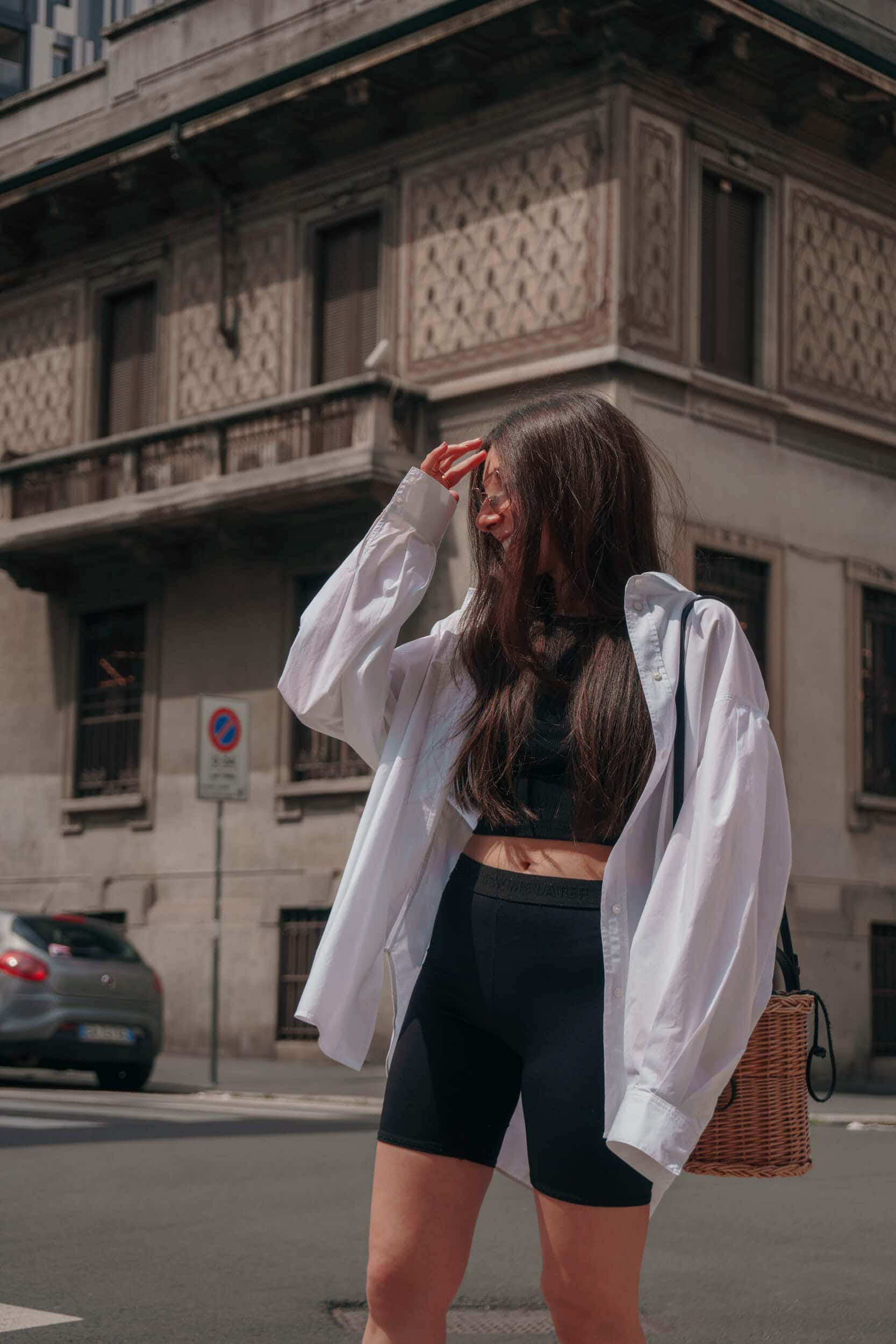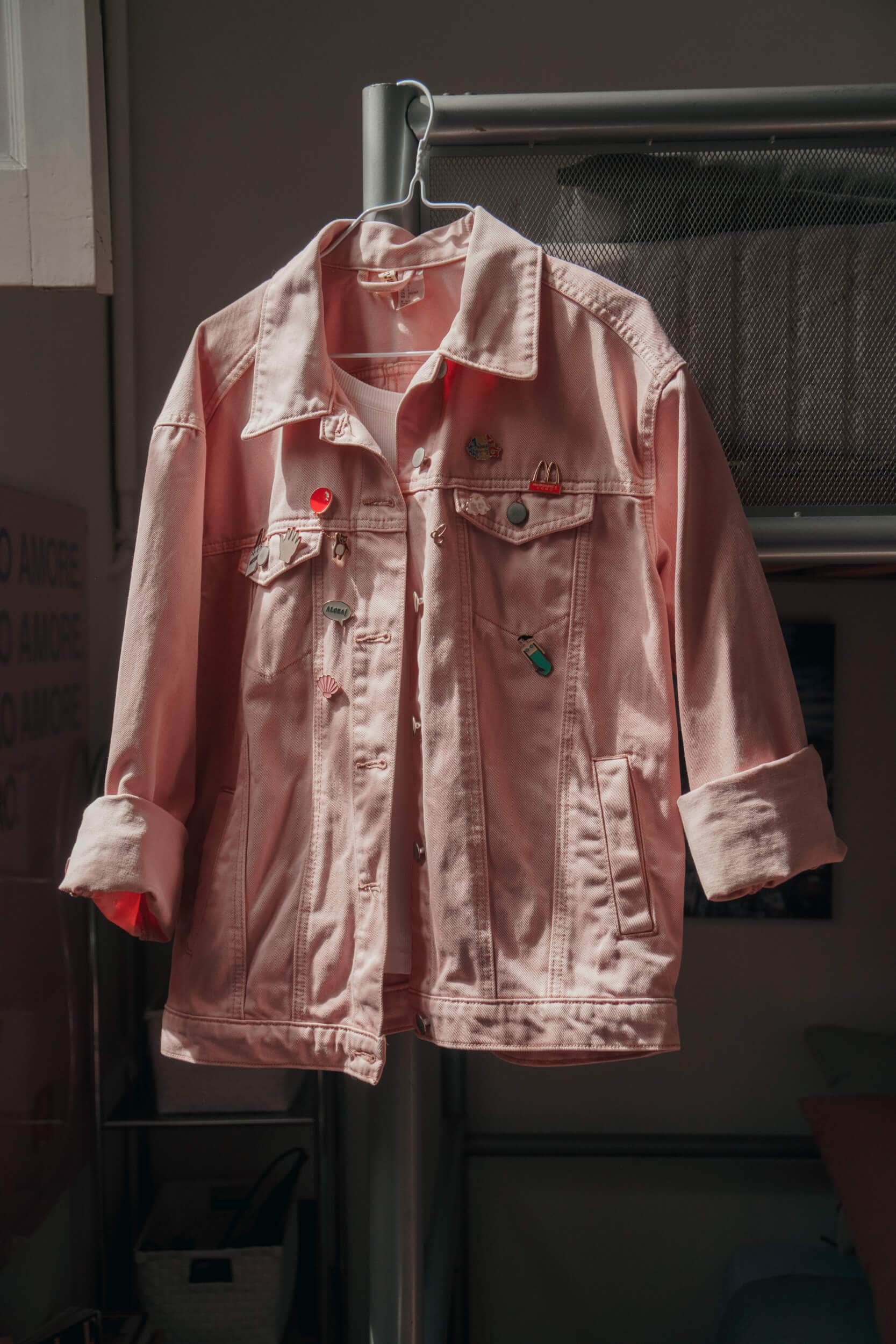 What's at the top of your wish list right now?
I wish I could win a piece of the Sillabe collections. It is vintage e-commerce that recovers unique clothes, gives them new life by taking care of some small defects, stitching up some buttons, and so on. I think it's a very nice project.
What are you saving space in your closet for?
I have a very strict rule: I never buy new things if I don't have the space for them. When it comes to new purchases, I look at my things, and I decide what to give away. I gave myself this rule otherwise I would be an impulsive shopper.
Describe your wardrobe in one word.
Super chill 😊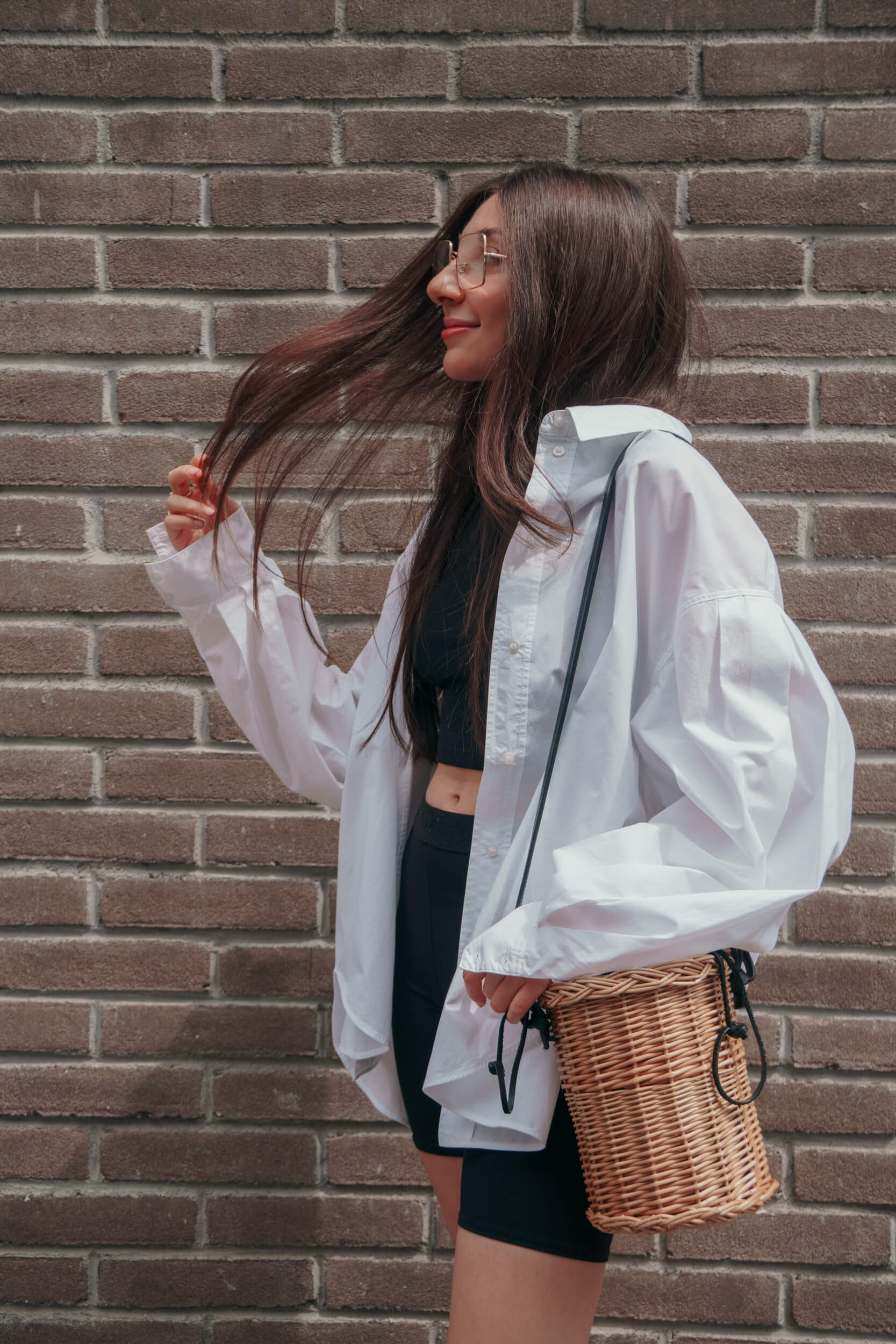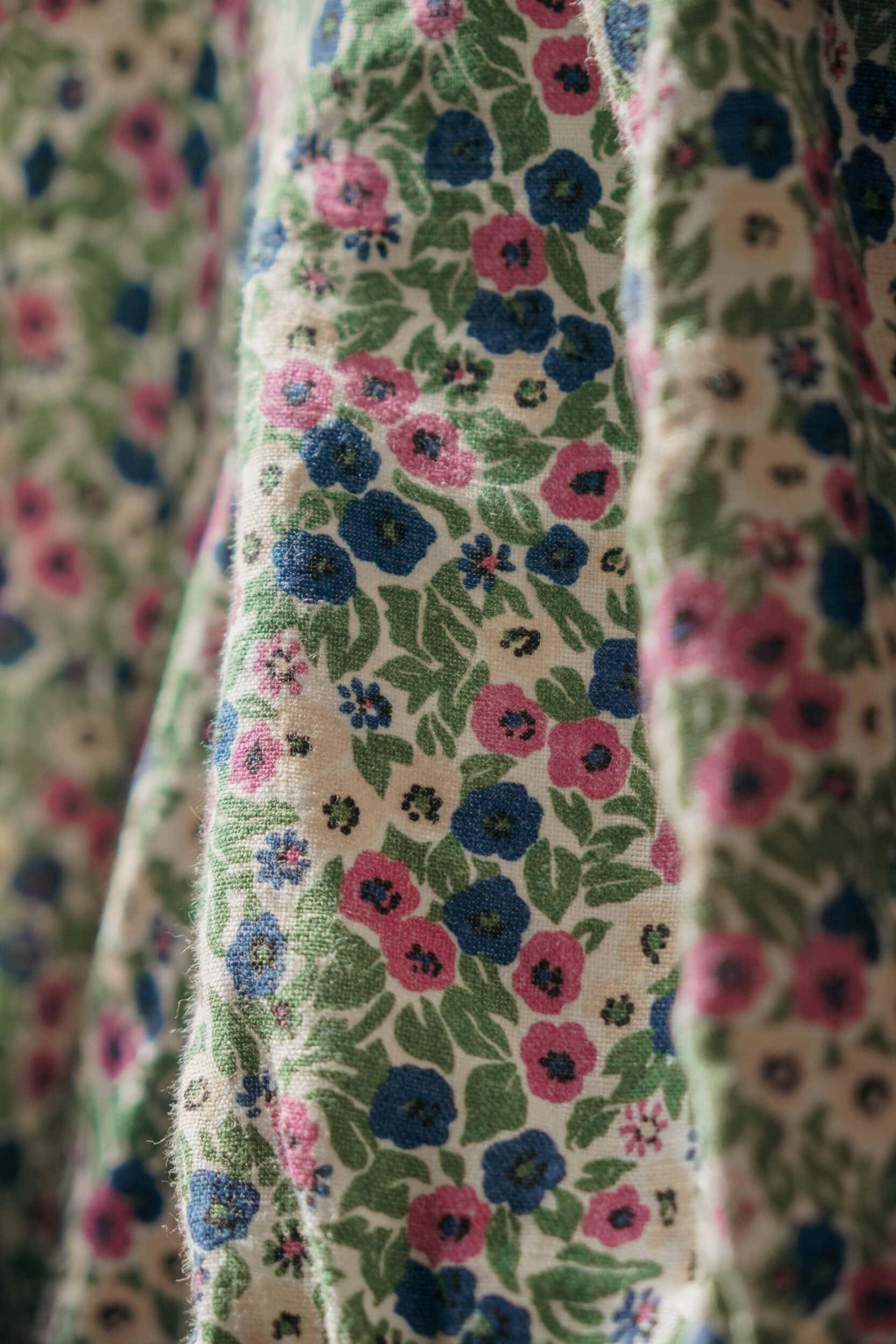 "I never buy new things if I don't have the space for them."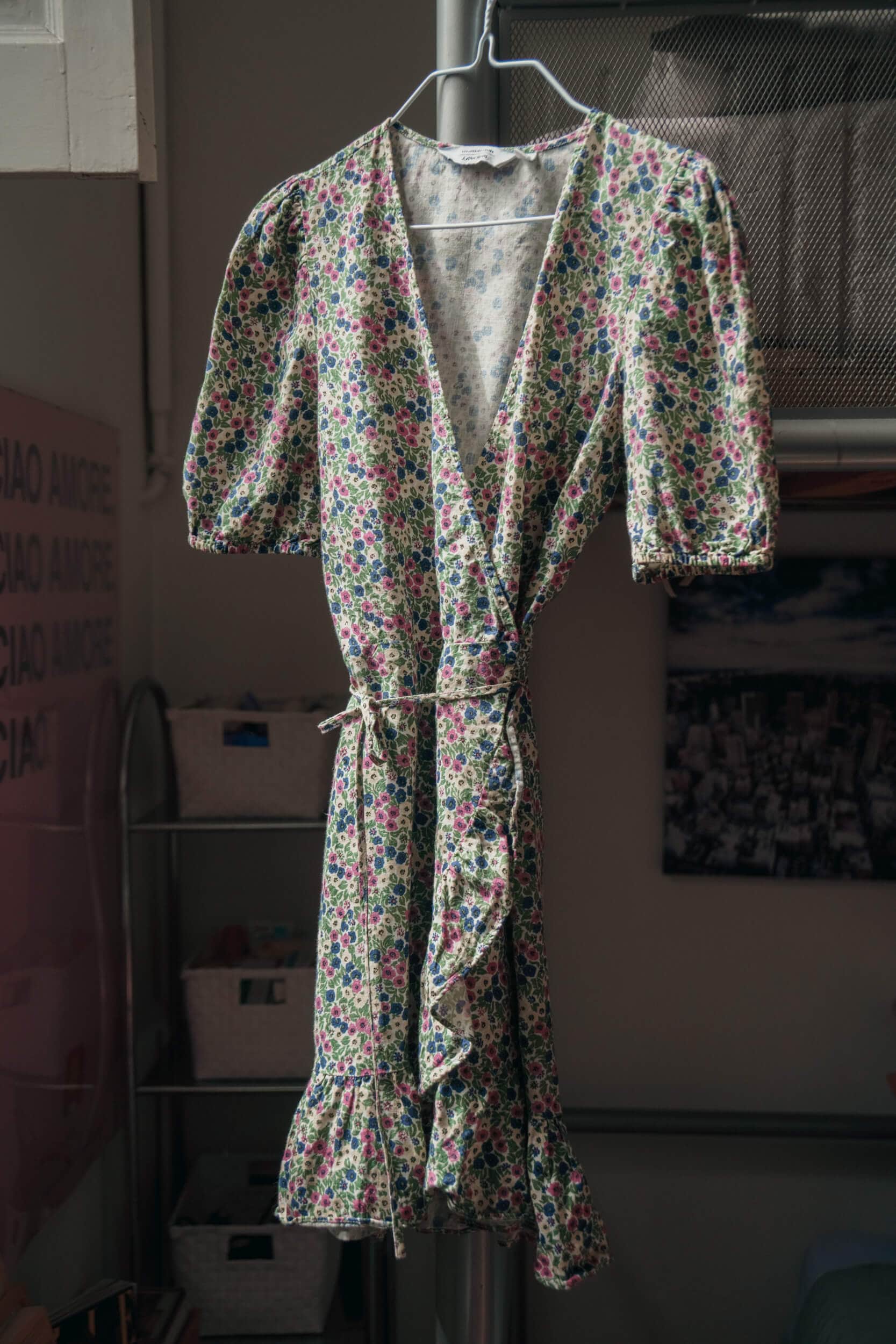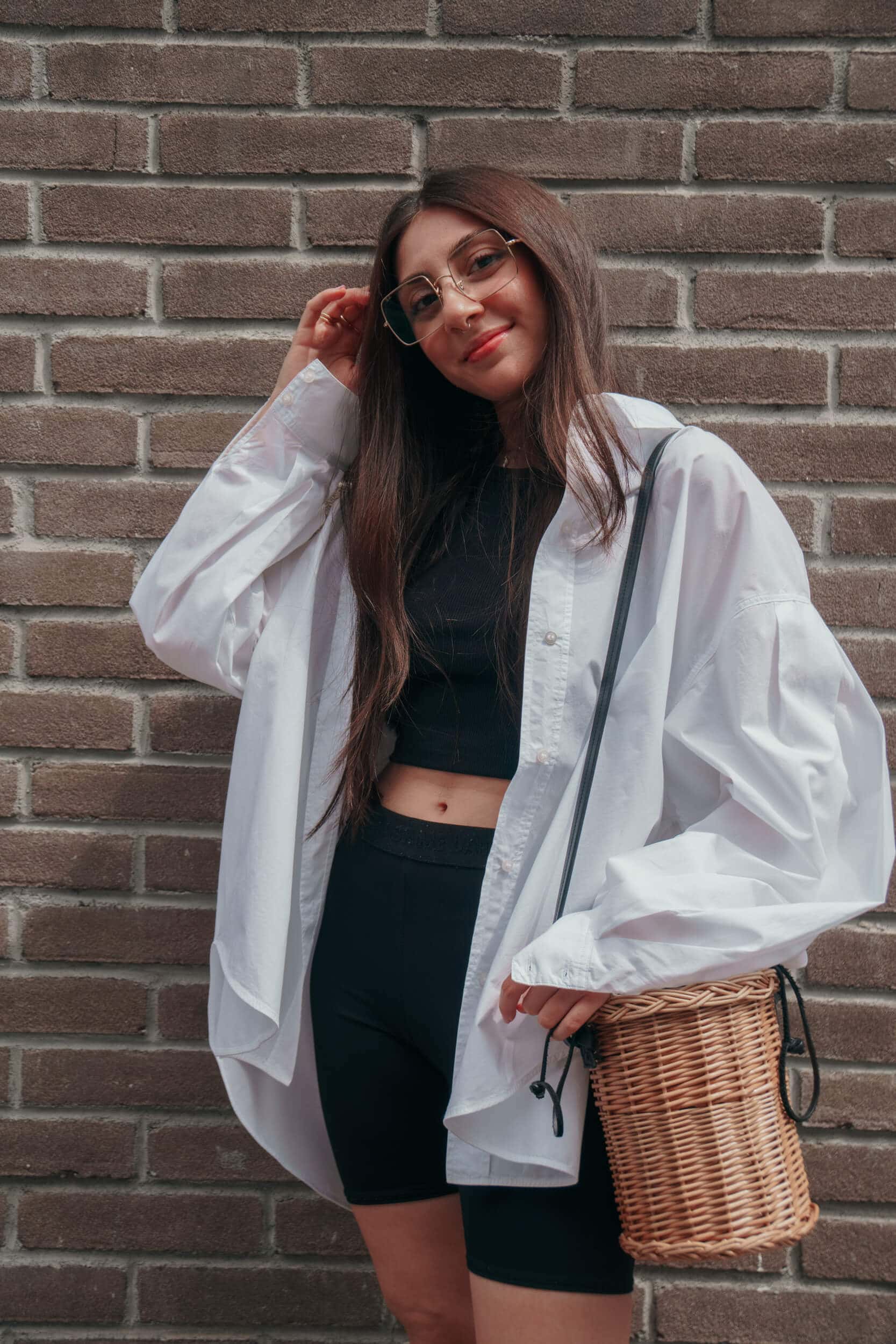 A look (of cinema or TV series) that has left you speechless.
"Pretty Woman," every single look. And I like the scenographic looks of other eras, for example, "Little Women" by Greta Gerwig, for me it could also be seen just for the clothes.
What's the book on your nightstand right now?
There are two: "David Copperfield" by Dickens and "The Book of Houses" by Andrea Bajani, nominated for the Premio Strega.
The superpower of your closet (the one it has or the one you wish it had).
Its versatility.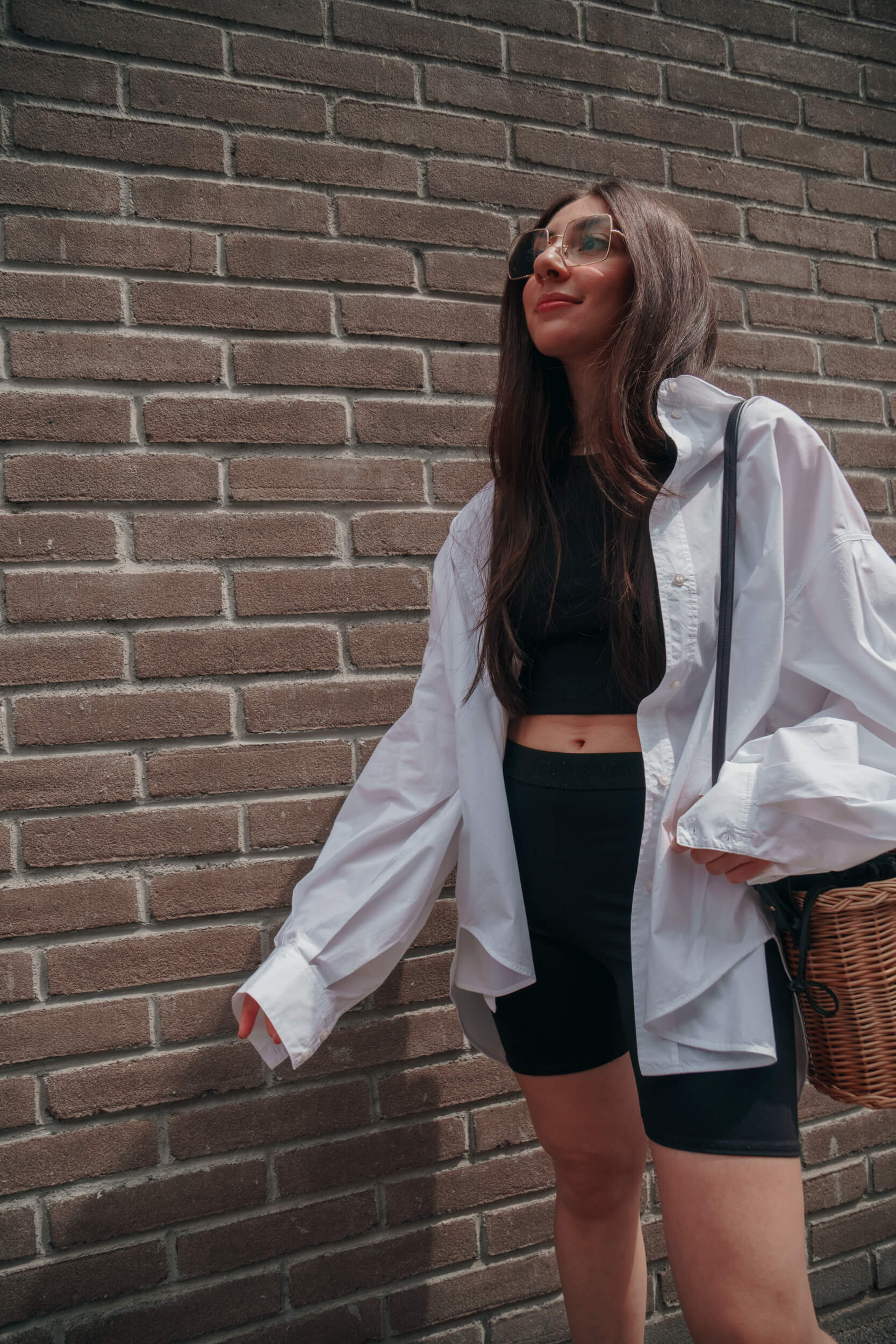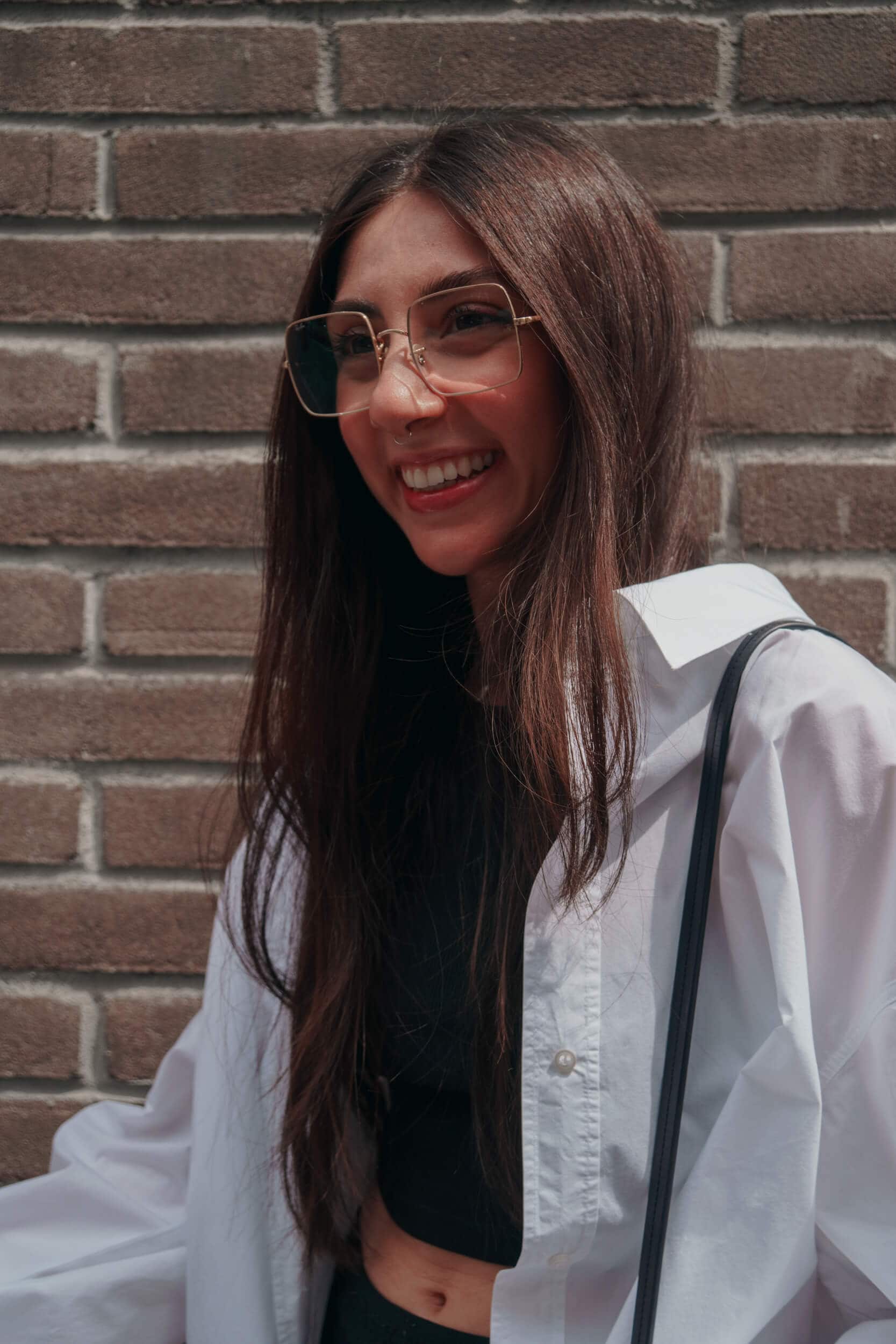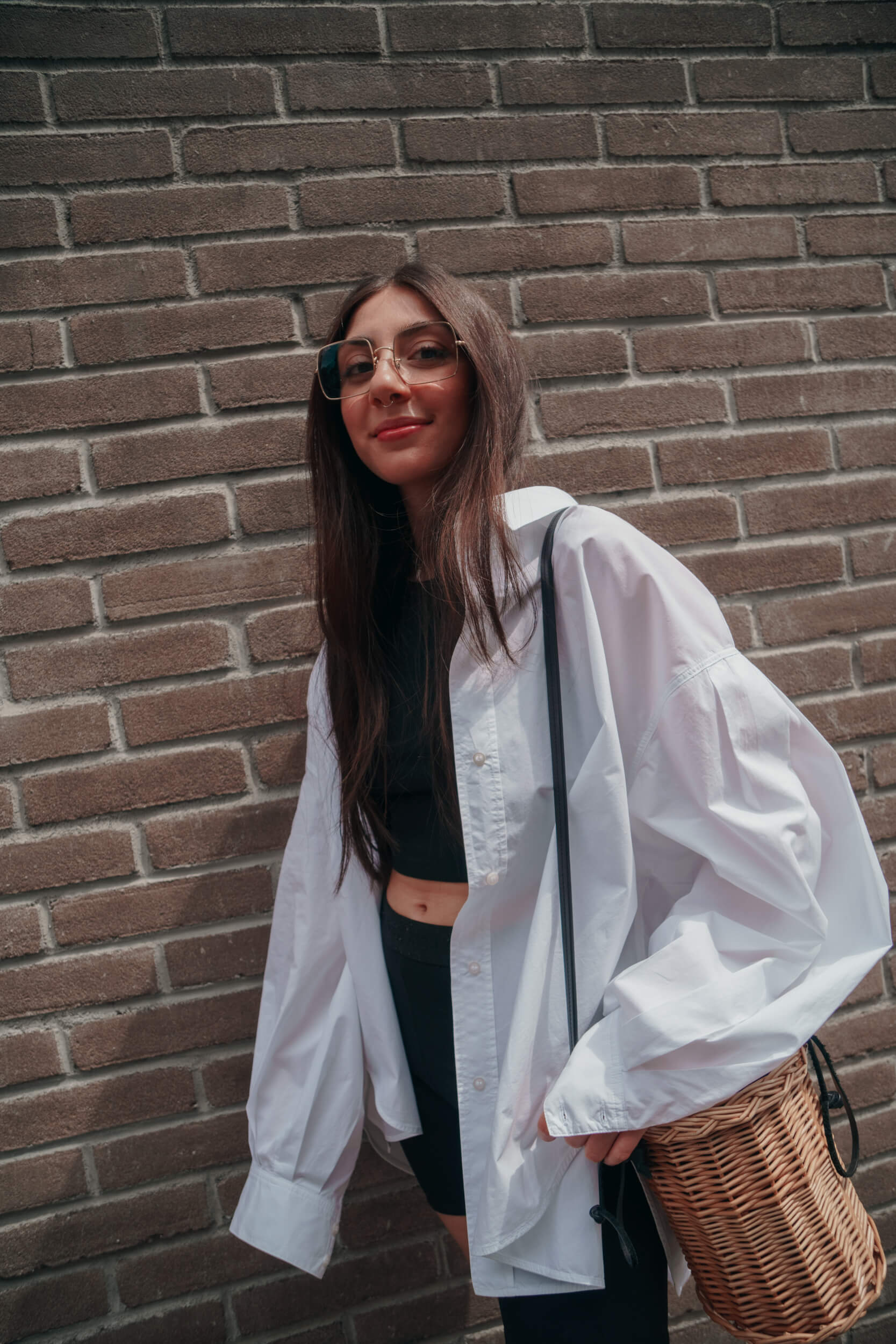 What does "feeling comfortable in your skin" mean to you? 
It means knowing yourself well, trying to improve yourself without upsetting your nature. Be fully yourself.
How do you take care of yourself? 
Skincare first, one of my favorite cuddles. But as a super gift, I would book a couple of days out to discover a place I don't know.
What's the latest thing you discovered about yourself? 
That I can be stronger than what I think.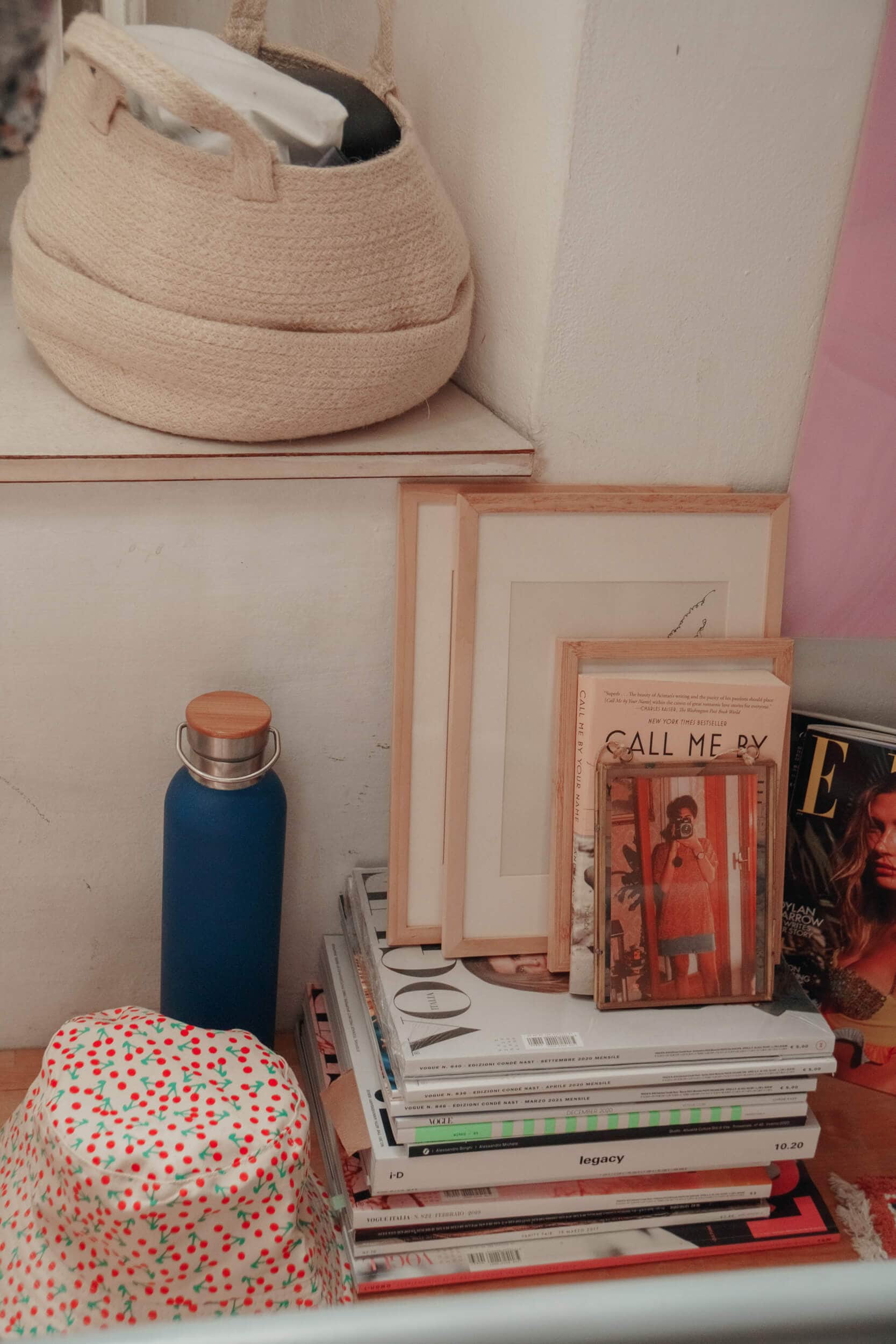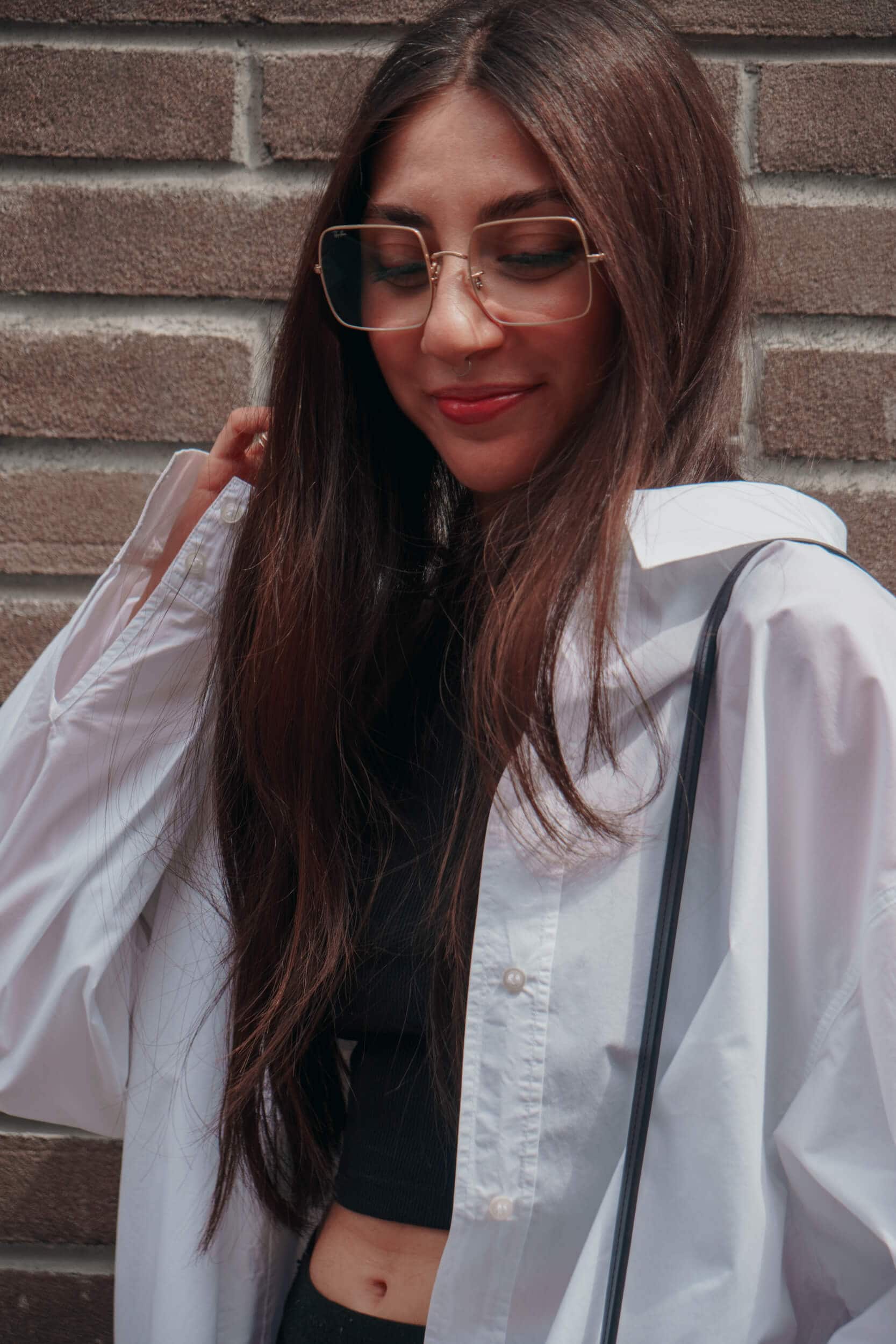 What will the future of fashion and communication be, in your opinion? 
My relationship with fashion comes from my work. I am the Digital Specialist of a fashion brand, and I deal with influencer marketing strategies on social media. The future of fashion will be to create a bridge of increasingly open dialogue with the public. If a while ago fashion was an exclusive territory, inaccessible for someone and private, today it rewards accessibility and inclusion. The future of communication will be to let the public enter the secret rooms of fashion, charming and entertaining them without giving up on that idea of mystery and fascination.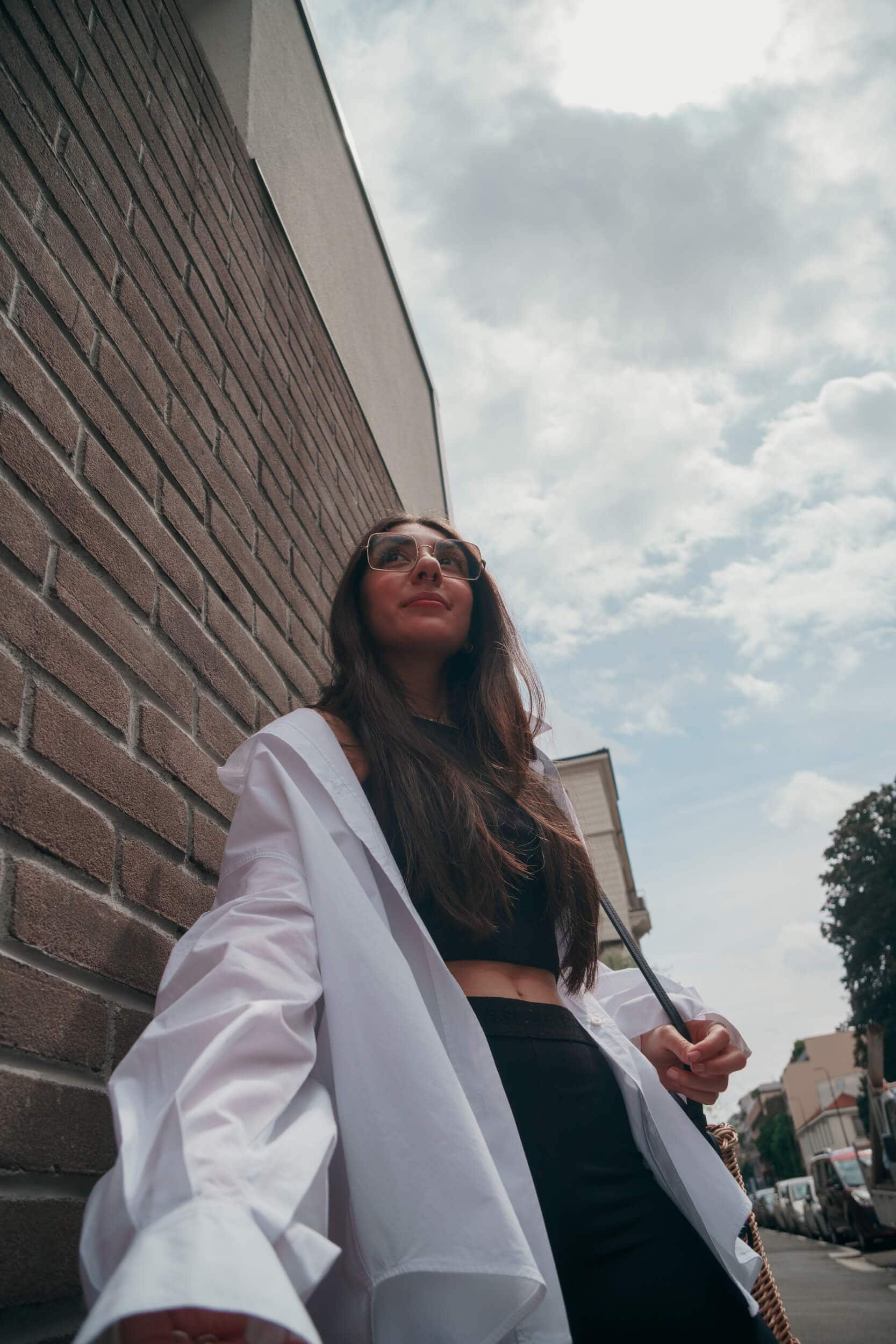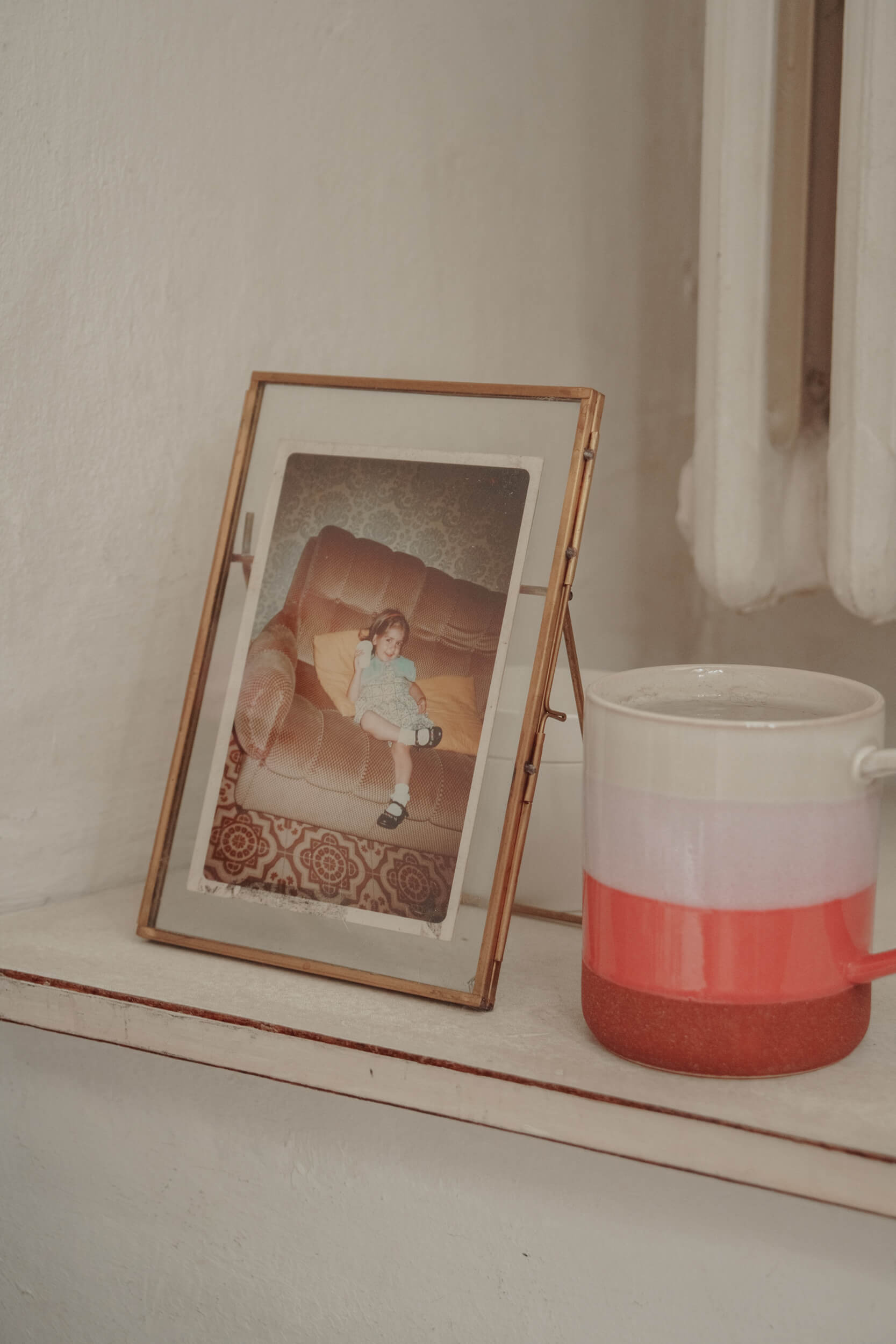 "

The future of fashion will be to create a bridge of increasingly open dialogue with the public."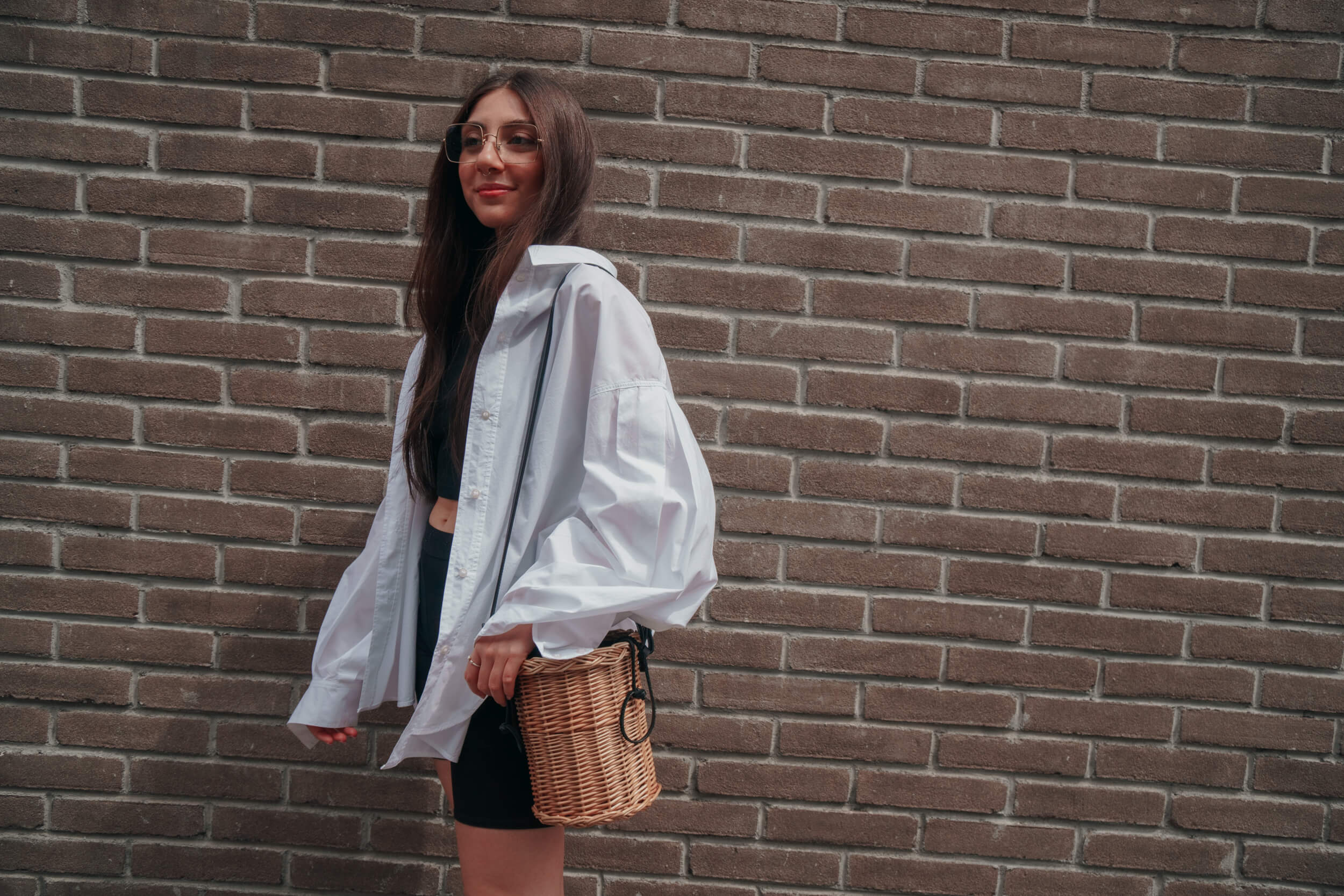 What is the project you have worked on that has satisfied you the most so far, and why?
There are many. But I'm always working on something new, so that's my real satisfaction. What I love the most about my job is that I'm constantly in close contact with creative minds who express themselves by experimenting, and producing images or content. It's inspiring to work behind the scenes, to take part in the birth of a creative idea, and to be part of its realization.
What's in your future?
I hope some very, very beautiful things.