We met Hannah Murray in a beautiful country house in the North of London, between trees, leaves, an unlikely ray of sunshine and dreamy clothes. Waiting for her arrival we imagined that, entering the room with her, we would also hear in the background a famous main theme of a certain famous TV series. It indeed felt like we were hearing it just a bit, but Hannah certainly covered it with her sweetness, kindness and her stories of how, in all those years, she couldn't think of "Game of Thrones" as one of the most global and incredible phenomena of the last 10 years, but instead as a set full of friends, where you can have fun and be moved. A place where, as she says, you are very lucky and proud to have survived.
With her we talked about what we should expect on this final season, how "Game of Thrones" can be representative of strong and credible women, but also about her new film coming out this year alongside an unusual Matt Smith in the role of Charles Manson in "Charlie Says" and which character she dreams to play (spoiler: the queen of the 90s).
First of all: when did you discover that acting was what you wanted to do?
_______________
I think I first knew I wanted to do that when I was 11: I went to see some friends from school in a theatre production and there was this moment at the end where all the characters were on stage (it was a very silly play) and they were all shaking hands because they had made friends again and this girl from my school turned to me, and she shook my hand and I suddenly felt like I was part of the production and I thought "that is it, that is what I want to do now." Before that, I wanted to be a veterinarian.
When I really knew it was something I wanted to properly dedicate my life to, was when I did "Skins" I'd known I wanted to do that for years at that point, but I thought I wanted to do that, and there's a difference between thinking it and choosing to experience it; I fell in love with filming and being on set, that collaborative environment that you get, so yes, that was it for me.
We are curious: what was your reaction when you found out that you were cast in "Game of Thrones"?
_______________
I don't know, I didn't necessarily realize how big a deal it was and I didn't know how long it was going to be for, I thought "ok, I'll go and do a couple of episodes in this second season, in this TV show that seems really cool" and then I watched the first season and I thought it was brilliant and I was very excited to be a part of it, but I didn't know it was going to become such a huge part of my life or that the show was going to become such a huge phenomenon.
And you are one of the few survivors!
_______________
I know, but so far, we don't know what's going to happen in the season…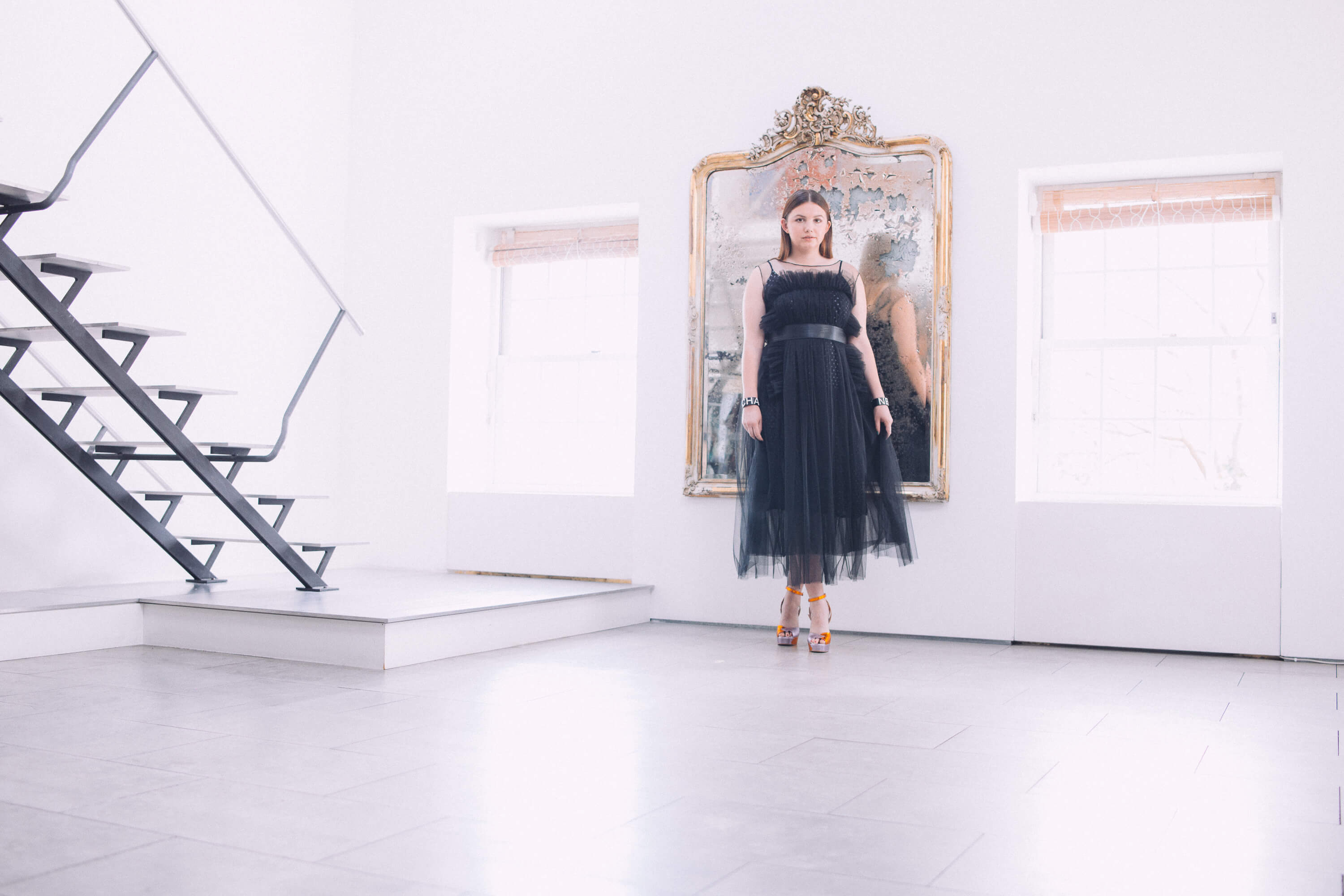 "I was very excited to be a part of it, but I didn't know it was going to become such a huge part of my life."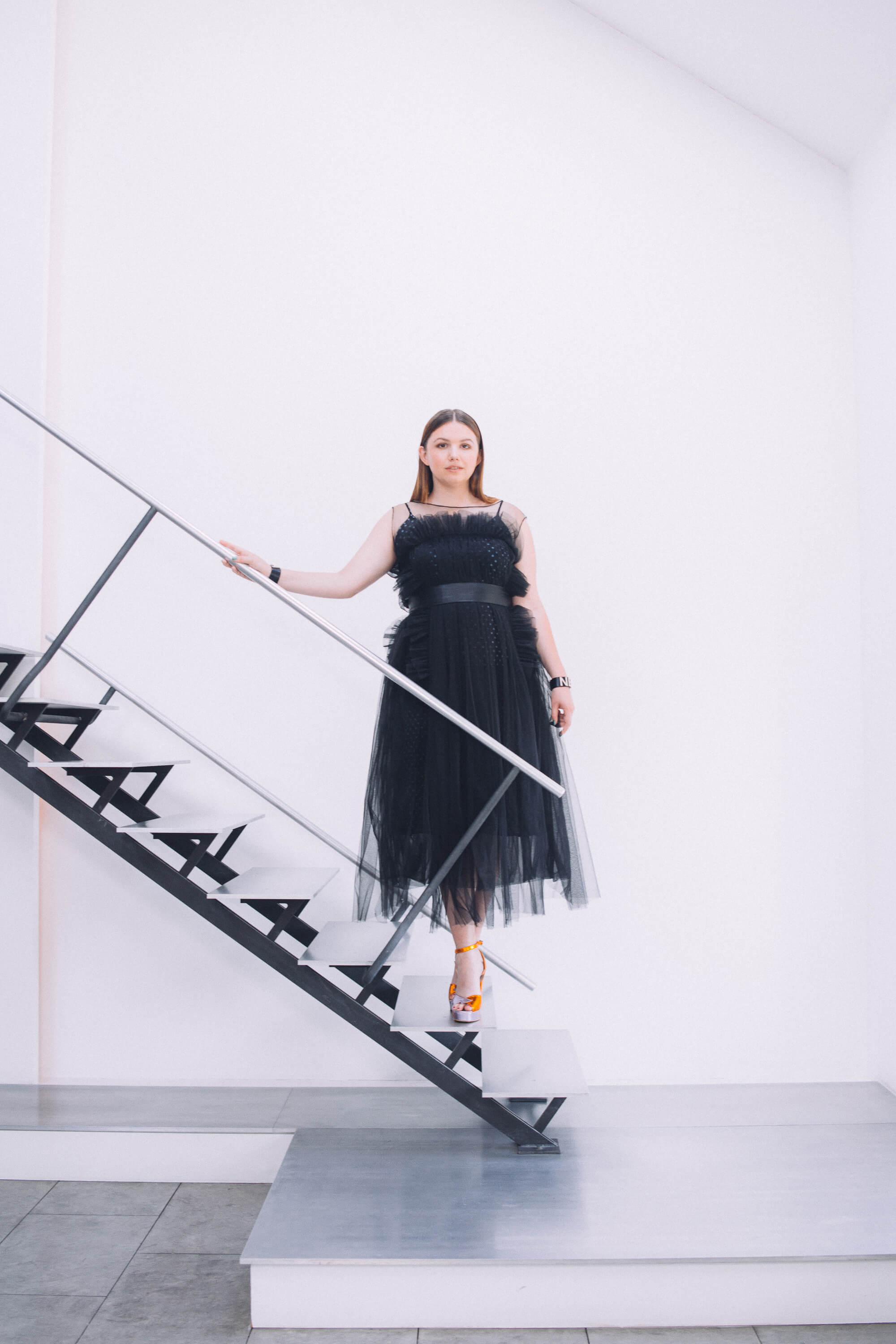 Your character is the turning point on the seventh season… How did you keep it a secret? Were you allowed to talk to the other members of the cast?
_______________
Yes, the other members of the cast had already read the script, so everyone in the show kind of knows what's going on. But I always find keeping it a secret very stressful, especially now that we don't know what happens at the very end of the show, I'm really looking forward to it coming out, so I don't have to worry about it.
Without spoilers, of course, how does your character evolve in the next season? If you can tell us something…
_______________
It's always difficult not to spoil, not to say too much… I think that this season, for all the characters I'd say, is really about survival and they're facing a greater threat than they've ever faced before, so the stakes are very, very high for Gilly and Sam and you see them under really intense pressure.
Your character was able to find a voice and a strength out of agility, and we really think that "Game of Thrones" is good at representing powerful women. What's your take on that?
_______________
Absolutely, I think that part of the reasons is that both male and female characters are very complex and that's three-dimensional and they have both good and bad sides, strengths and weaknesses, and so that's why you identify with the characters so much, you care about them they feel like real people. I think a lot of female characters, maybe in movies particularly, but on TV as well, can be so one-dimensional, so simplistic, and you read the character's description and the main way it's summed up is beautiful, which I always think is not a personality trait, so yes, I believe "Game of Thrones" gives characters that can be rich and have a complexity, that is what women are, messy and vulnerable and strong at the same time.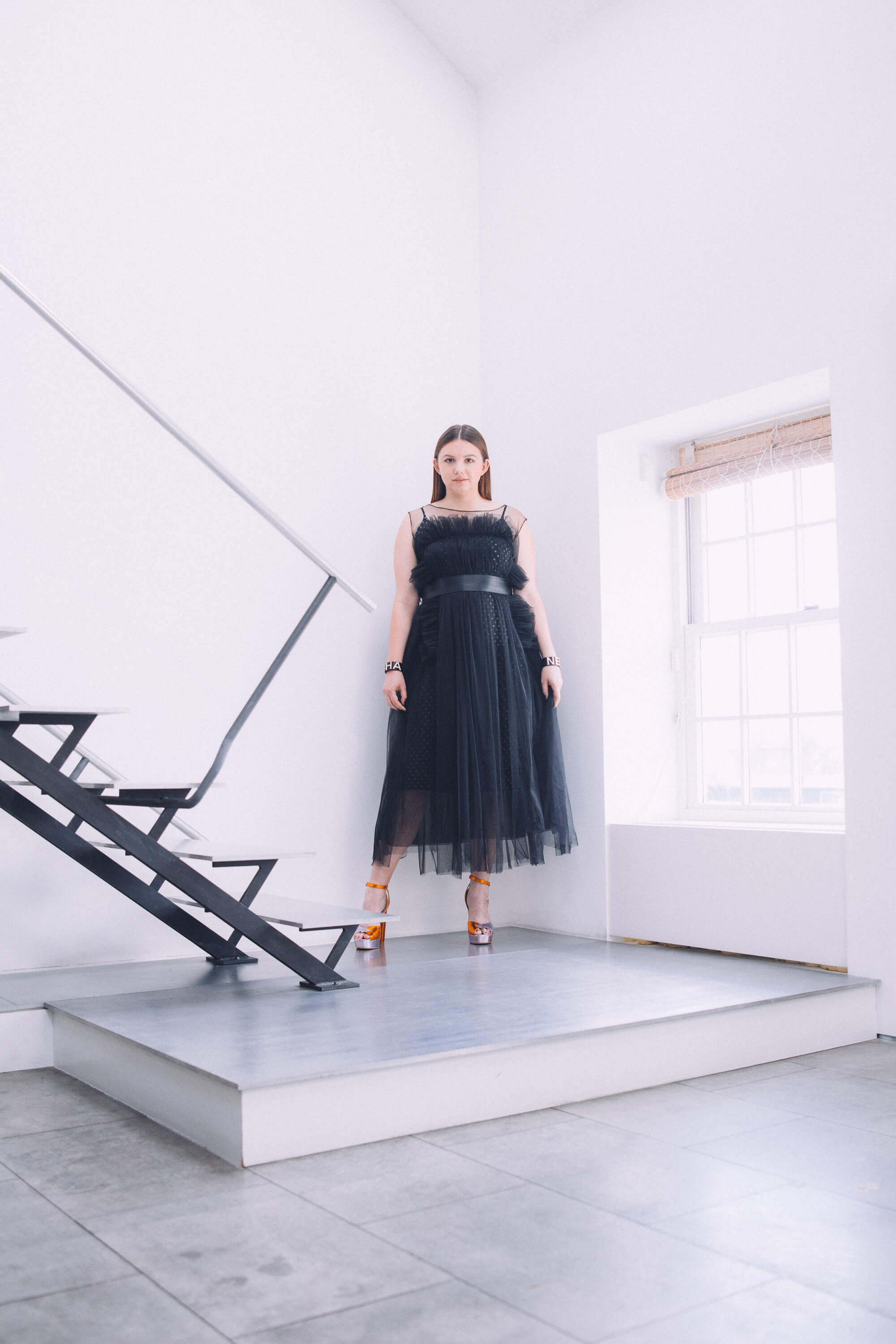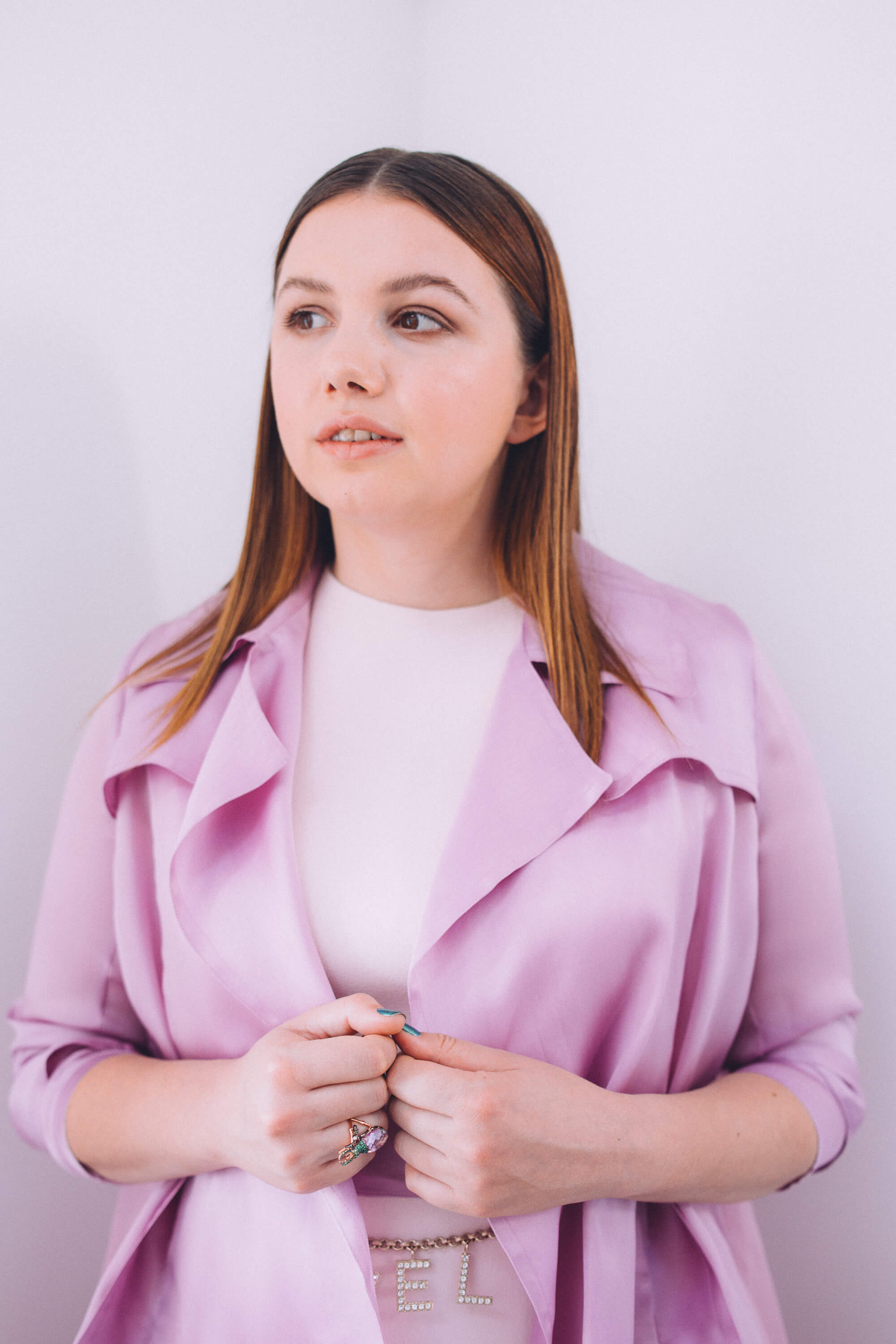 "I believe 'Game of Thrones' gives characters that can be rich and have a complexity, that is what women are, messy and vulnerable and strong at the same time."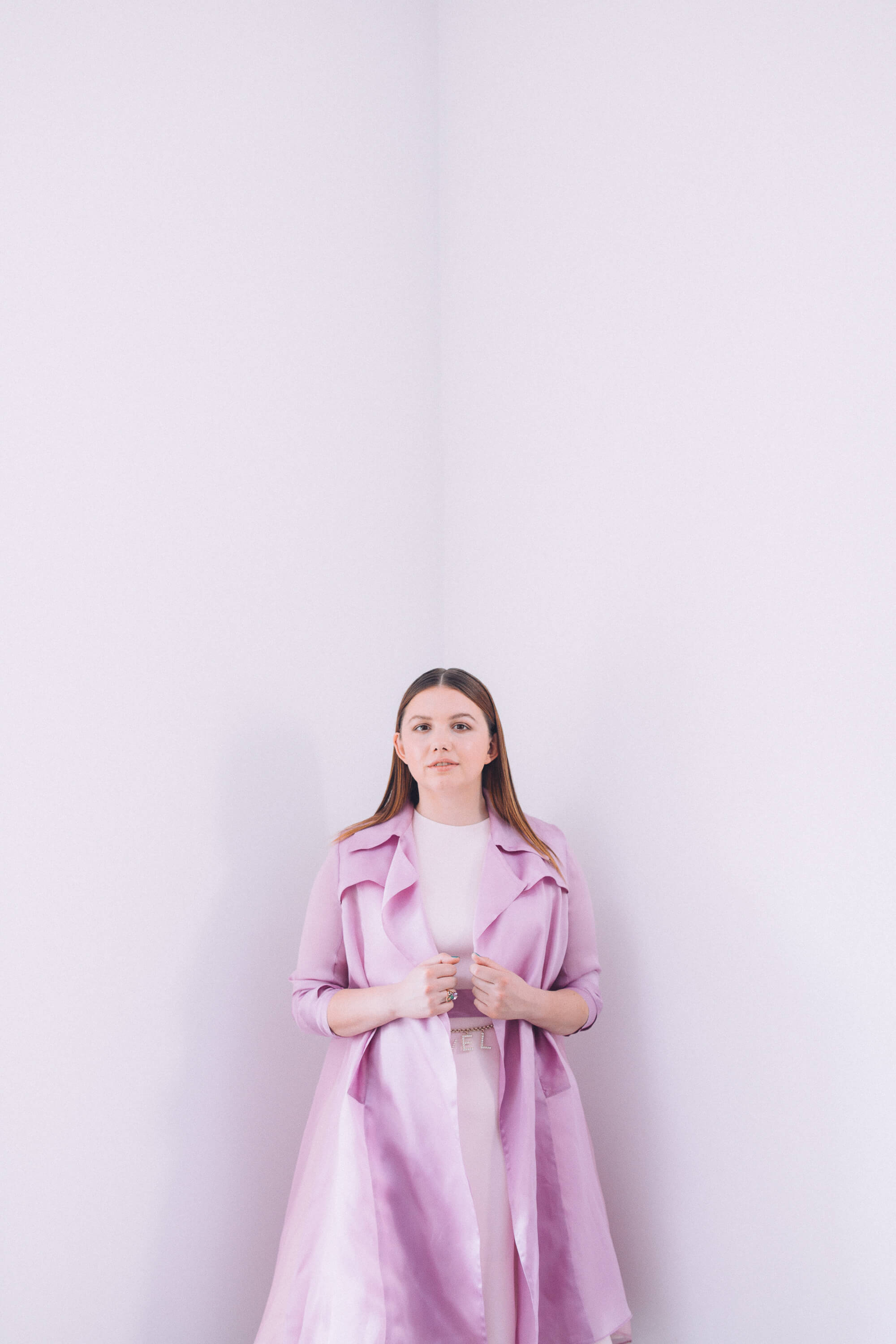 How do you feel about the end of "Game of Thrones" and who cried first?
_______________
John Bradley cried a lot. We were doing press the other day, he got really emotional remembering how he felt on his last day and he got a bit teared up. In a way, I felt very good about it, I felt very proud to have come so far with the show and I feel proud to be part of finishing that story for the fans. I think we've all worked so hard in it and it's bitter-sweet because I'm going to miss the people and miss the character.
How do you feel about being part of this phenomenon? Because "Game of Thrones" is the most global phenomenon, I think…
_______________
Yes, it's difficult to remember the show as big as it is and remember at the same time that I'm in it. I can sort of hold each of them as separate thoughts, if that makes sense, but I don't think of myself as being part of a phenomenon, I think "oh, I work on this TV show and I have really great friends on it," and then I forget that that's also this TV show "Game of Thrones" that the whole world watches, so it's just very surreal.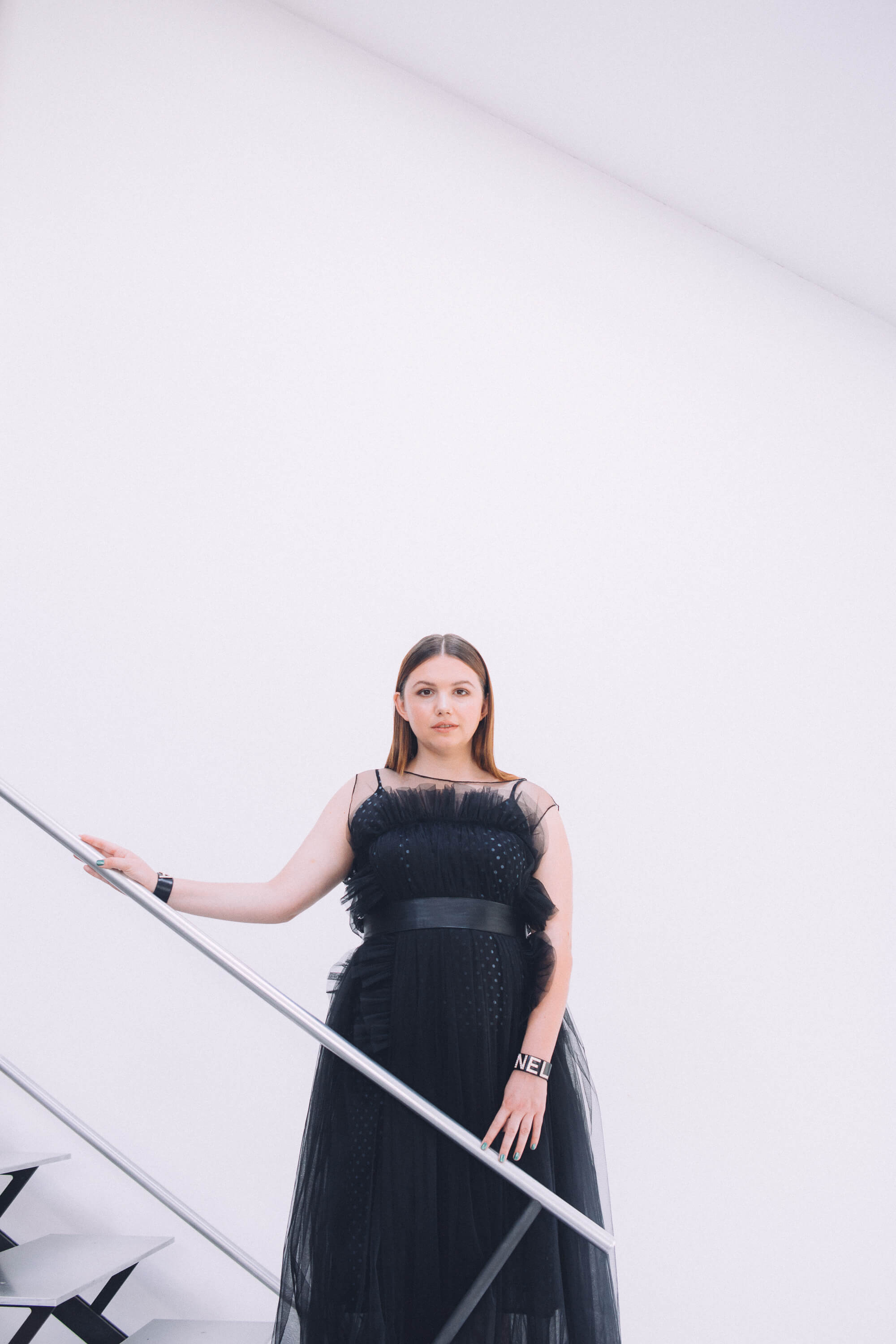 One word to describe the final season?
_______________
Hum…
phenomenal.
We saw "Charlie Says" at the Venice Film Festival and we loved it. How did you work on the character? The documentation, the research…how did it go?
_______________
One of the main sources for the film is a book by Karlene Faith, who's also a character in the film that Merritt Wever plays, called "The Long Prison Journey of Leslie van Houten" and it's a book about Leslie, whom I play, and it goes into so much depth about her character, Karlene's experience with her, her time in prison and there are her letters to Karlene in the book, so that was the main source material that I focused on. I also read a great essay by John Waters about Leslie, who was a friend of her sister's, so yes, I think I wanted to read documents that were written by people who knew her and had spent time with her, rather than reading random things written by people that hadn't had any personal connection with her.
Also, Leslie is a very specific character and the film is a very character-driven piece, so I had to feel that emotional connection with her and to do that, I read books written by people that had an emotional connection with her. I did some general research about the time and I listened to a lot of music from that period, which is really helpful to get in that zone and I immediately felt a very strong connection with her. The script was so wonderful I just felt like I could really relate to her, even though she's in a very extreme situation. What I hope people get from watching the film is that they can relate to her, despite not being able to understand why she ended up in that situation.
How did you work with Matt Smith on the two characters, on their relationship?
_______________
It's strange, because he had so much more technical work to do than I did because people recognized Charlie, they know more about what he looked like, what he sounded like, so Matt had to do a lot of work on the voice and the mannerisms, but he's an amazing improviser so he managed to really take him off the page and make him alive. It was terrifying at times how free he was able to be, so you really got lost and you're able to replay in that world of the family with him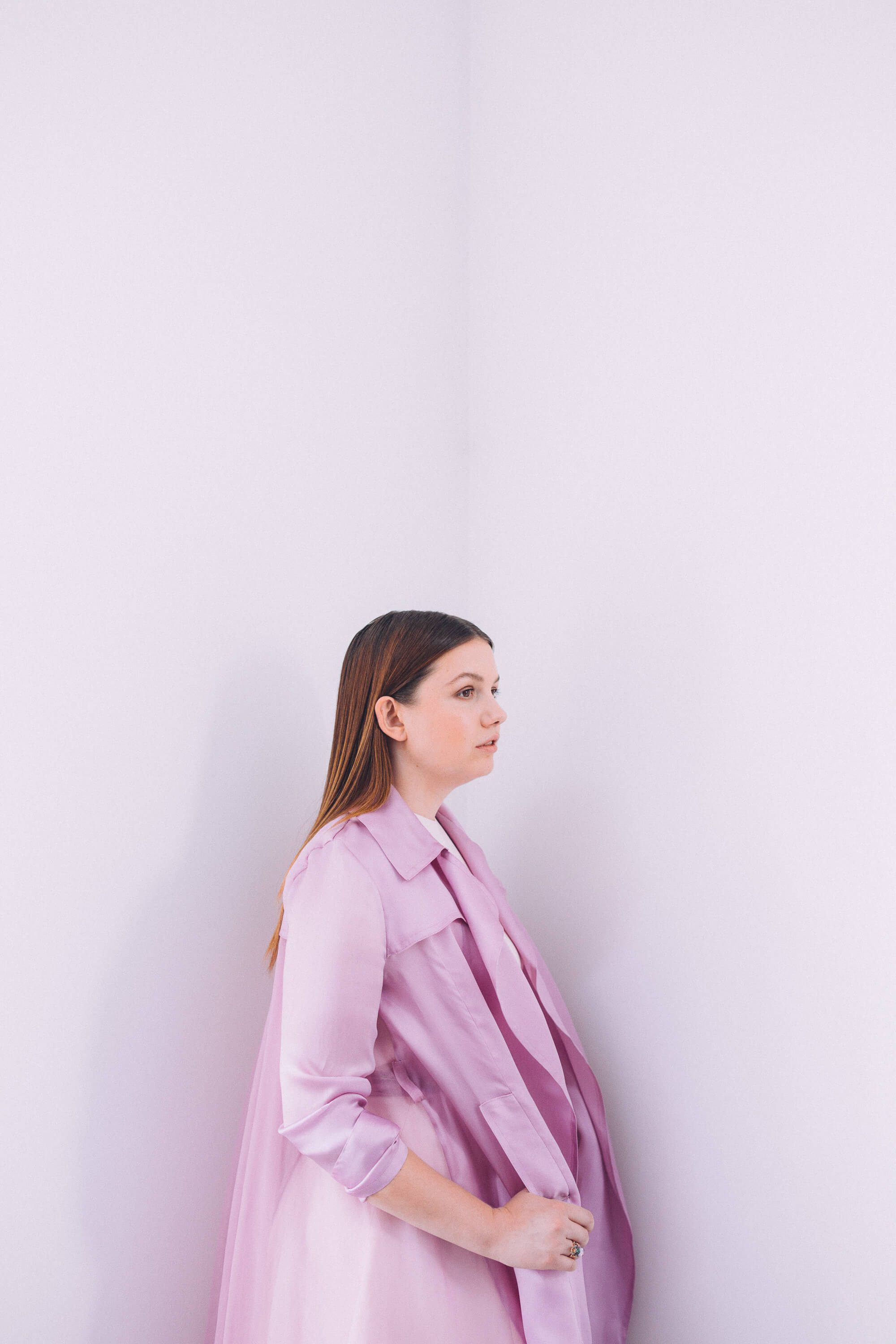 "I had to feel that emotional connection with her…"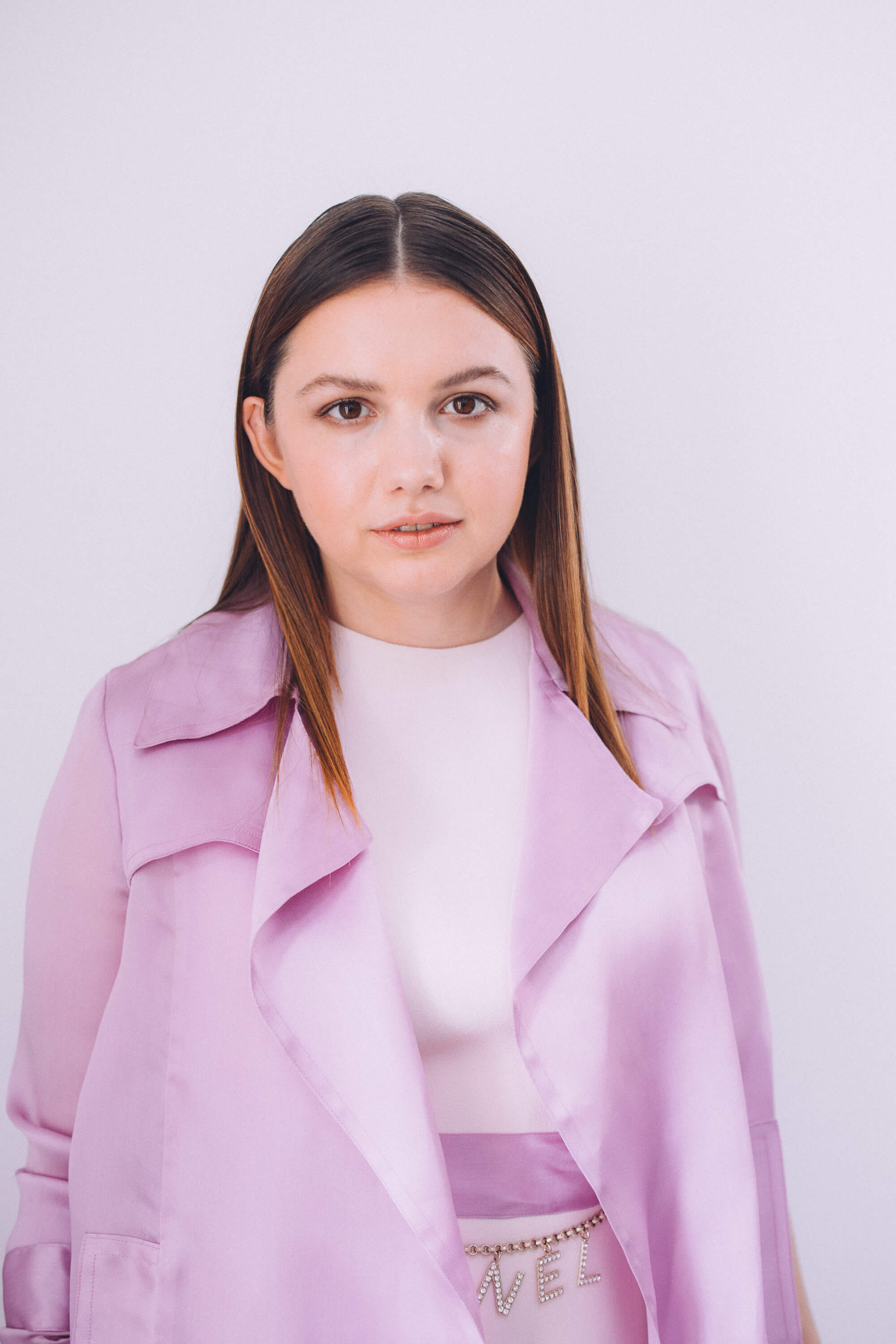 Did you improvise, too?
_______________
Yes, mostly in the cult scenes and in the roach scenes, less in the prison because there so much of the dialogue was verbatim, things that Karlene had said and that the girls had said, we wanted to remain faithful to that.
Matt is such an amazing actor and everything feels very alive when you work with him, and similarly, I had an amazing connection with Sosie and Marianne, and those female relationships are equally important. The relationship between Patricia and Leslie is so important to explain why she did what she did, why she wanted to stay; it was a really collaborative set, and the director puts so much trust in her cast, which really means a lot, it makes you feel like you can try anything out.
It's also a movie that sheds light on a different aspect of the story…
_______________
Yes, definitely. I wasn't really aware of the individuals and I also think that kind of abusive dynamic that they have with Charlie, the brainwashing, all that can be a metaphor for so many other gender-relation questions. It's not just about one time period and I think the depicting life in prison as well feels really important to me. The film asks a lot of questions about whether redemption is possible, what the point of prison is if it cannot redeem someone for a crime…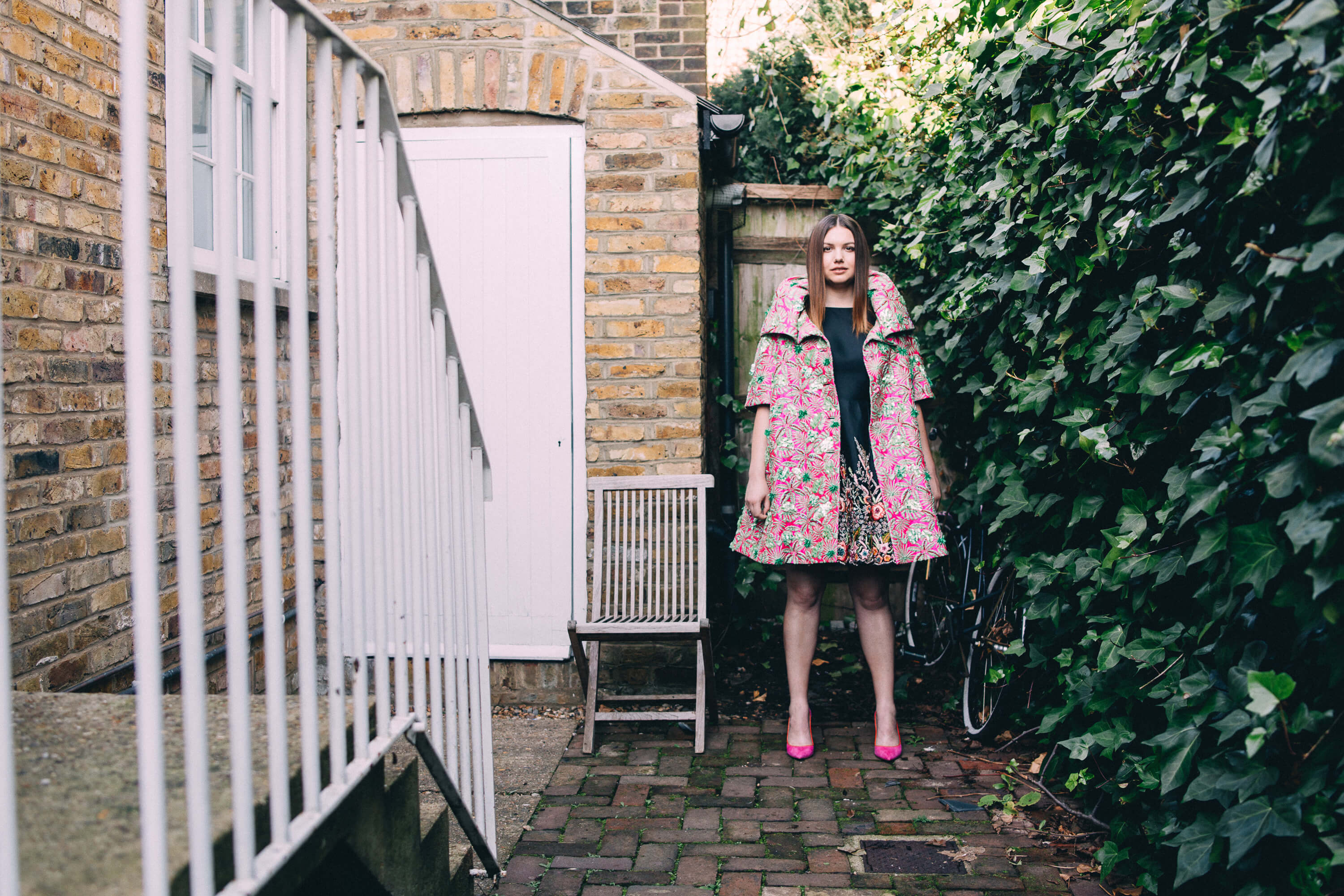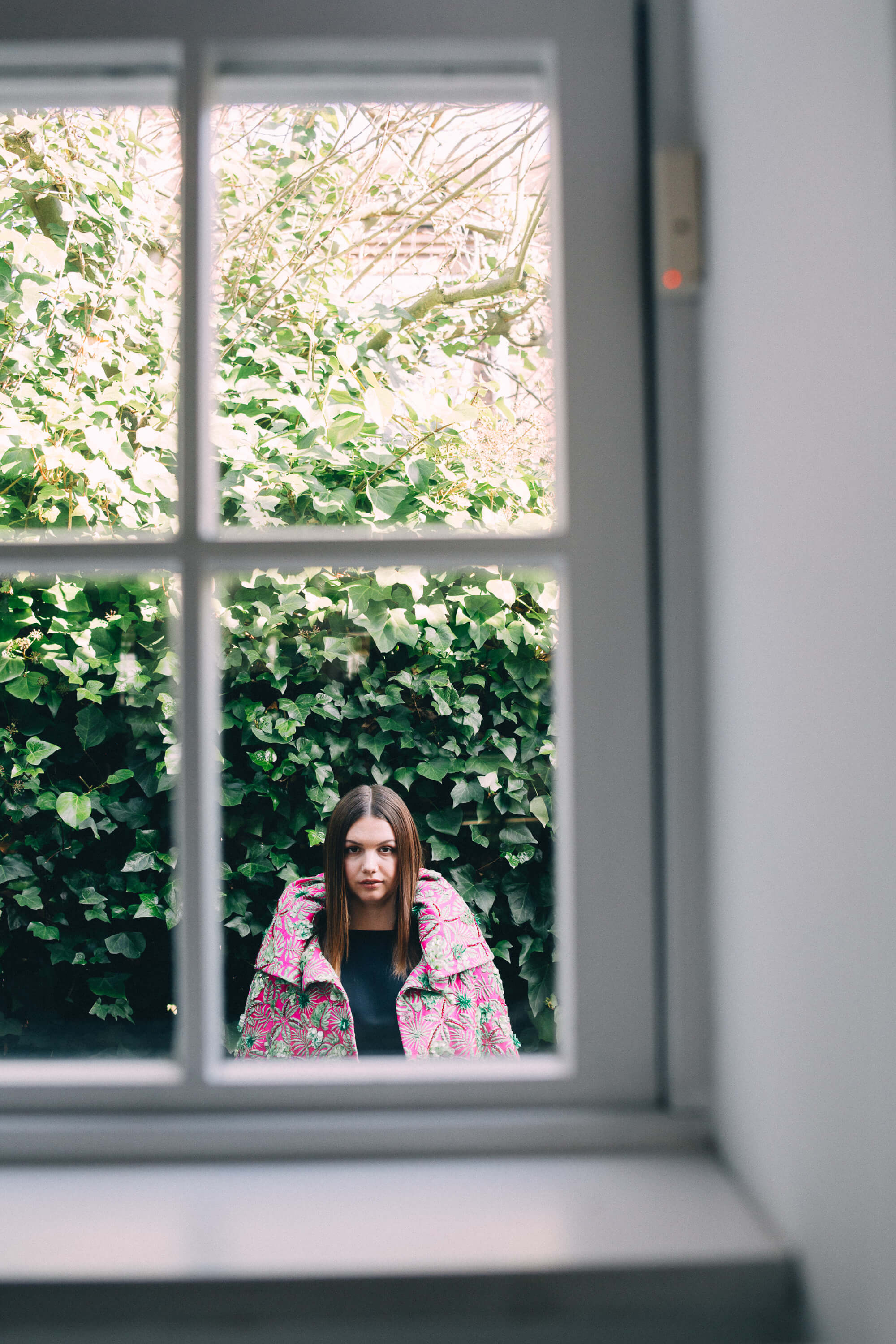 Some quick questions.
What Household would you belong to in "Game of Thrones"?
_______________
I'm not sure… I feel like I'd probably like to be a Stark.
Do you have a favourite episode or a favourite character?
_______________
I have a bunch of favourite characters, but it's hard because they are so many, and so brilliant; for a while, my favourite character from the first few seasons was Catelyn. I used to love Stannis, Stephen's performance made me love him, and Brianne and Tyrion.
Which fictional character, alive or dead, would you love to play?
_______________
I would really love to play Britney Spears. For me, there's something really interesting about her – it feels to me quite an archetypal story about fame and female sexuality and media. I just think her life is very interesting to me.
What's your guilty pleasure movie?
_______________
I've been watching a lot of reality TV recently, that's my main guilty pleasure. There's a show called "90 Days Fiancé" which is about Americans marrying people outside the US, it's a little trashy!
What's a classic movie that you're ashamed to admit you've never seen?
_______________
I'm getting slightly better as I've checked some of my misses, but I've never seen a James Bond film, at all.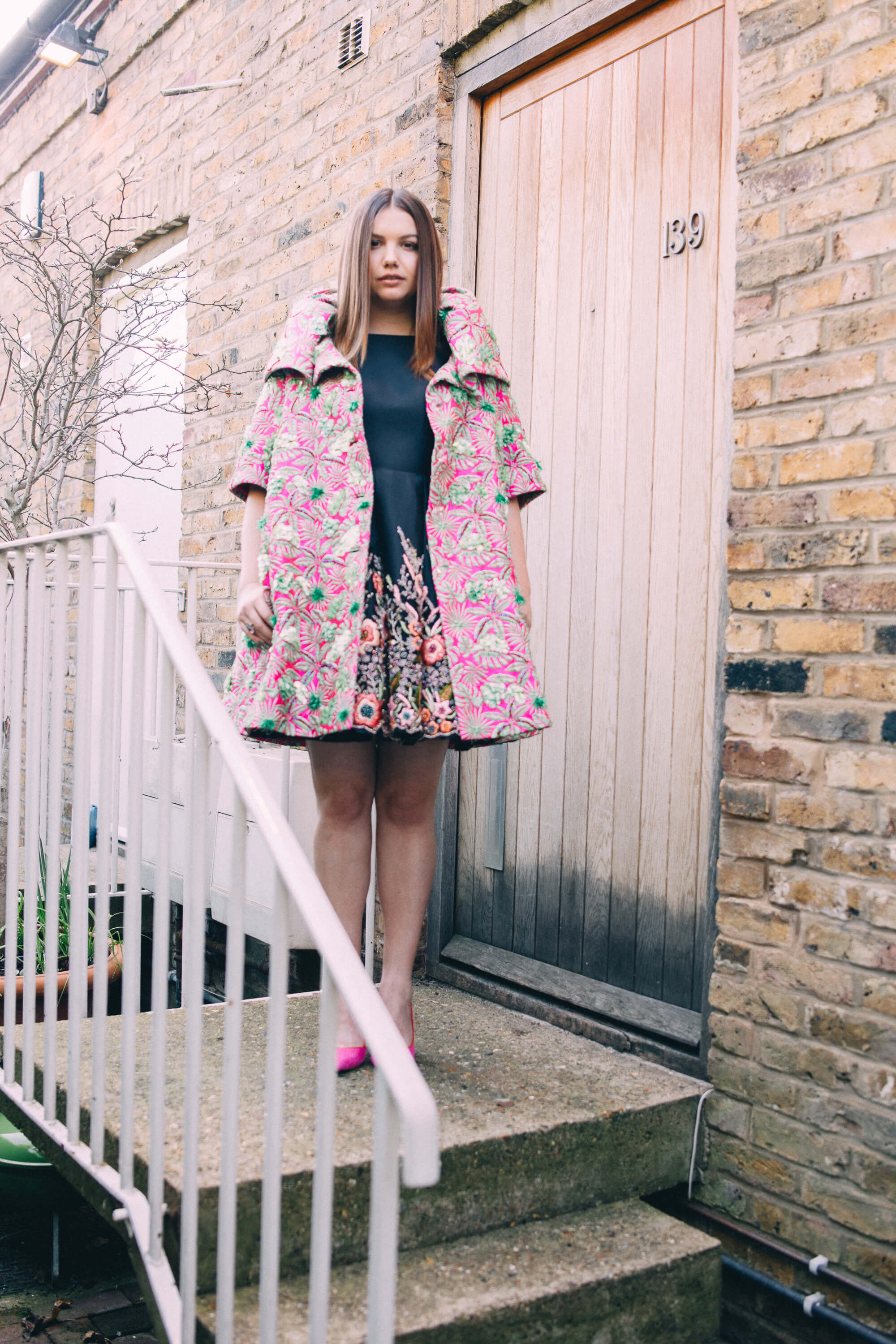 "I feel like I'd probably like to be a Stark."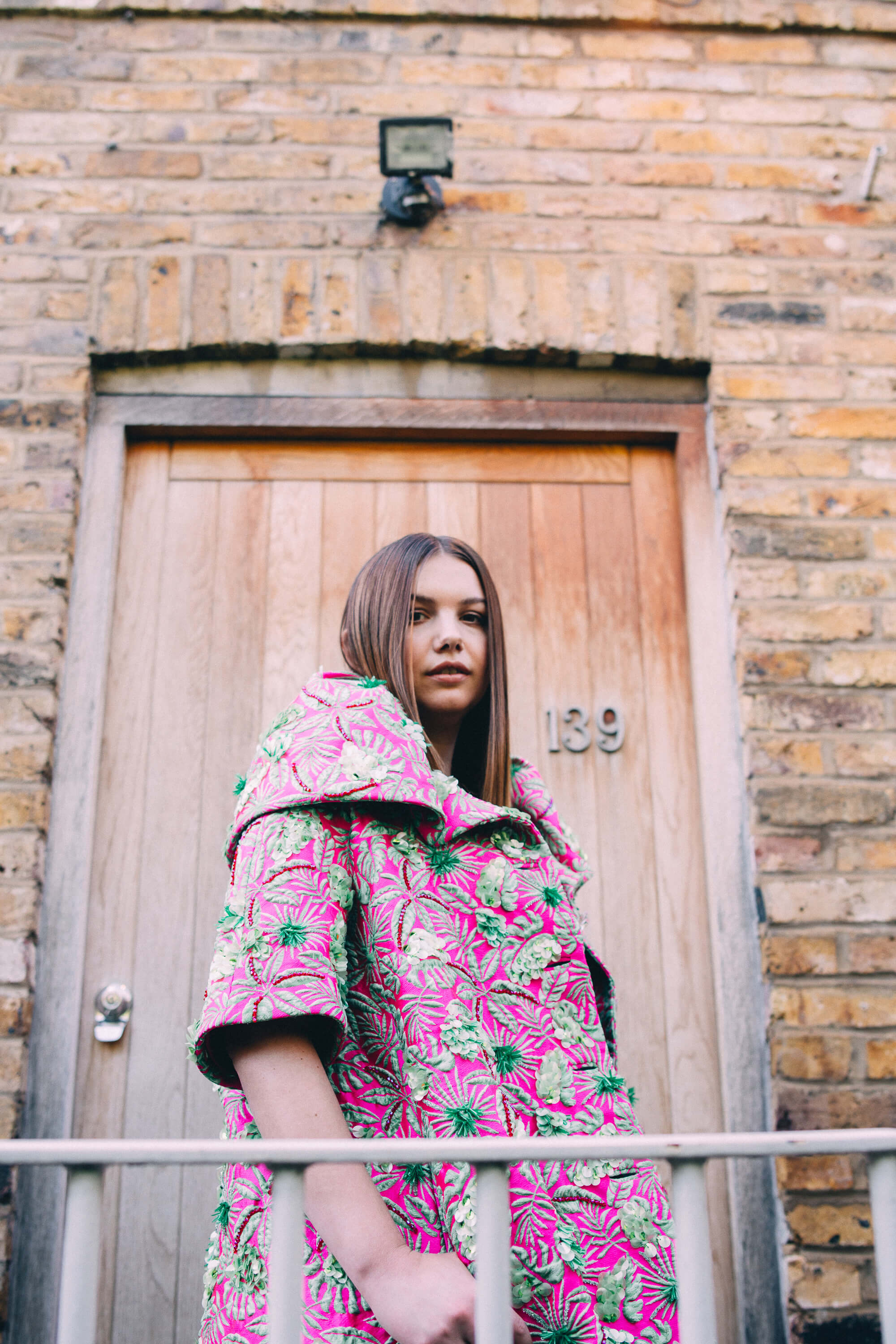 What's the best thing of having been part of "Game of Thrones" for all these years, for you?
_______________
The people. I made so many amazing friends and had so much fun with them and I got to collaborate in really exciting ways with people that I trusted and enjoyed working with and could sort of be playful with. Also, some of my best friends from outside of the show were also part of it, I knew Joe Dempsie from "Skins" and Jacob Anderson who plays Grey Worm, we were flat-mates when he joined the show so I was suddenly surrounded by people who were my favorite people, and getting to work with your friends is the best thing.
What's the beauty of acting, for you?
_______________
I think for me it's about empathy, it's about taking yourself outside of yourself and imagining yourself in someone else's shoes. I think at its best it can be a really profound and spiritual act of compassion. If everyone tried to do that more, imagining yourself in someone else's shoes, I think it would really help and it would change people's perspectives.
What's your next project?
_______________
I don't know yet… I'm excited for the next season of "Game of Thrones" coming out soon, and for "Charlie Says" coming out, and I'm trying to find the next thing that really excites me. I feel like I've set the bar really high with the directors I've worked with, recently I've got to work with Kathryn Bigelow and then with Mary [Harron] and that was amazing, so I want to find someone else whom I feel I'm excited to work with, as well.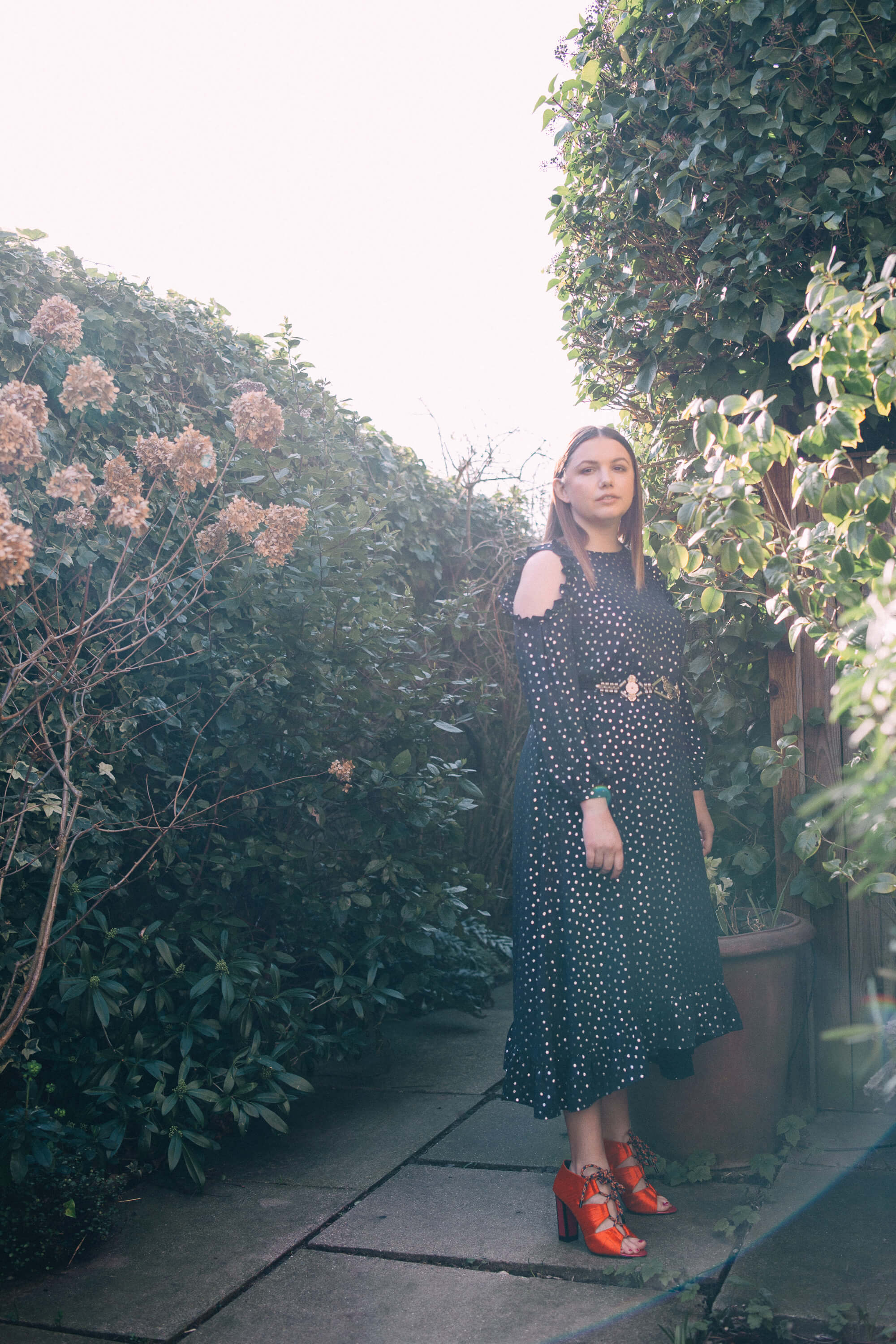 Photo and video by Johnny Carrano.
LOOK1 
Black tulle dress by ANA SEKULARAC 
 Polka dot slip underneath by MUNTHE at FEATHER & STITCH BOUTIQUE 
 Shoes TERRY DE HAVILLAND
 Bracelets CHANEL
LOOK 2
Trench coat ZARVICH
 Pale pink dress SUZANNAH
 Belt CHANEL 
 Shoes KAT MACONIE
 Ring  ANNOUSHKA
LOOK 3
Brocade coat DELPOZO 
 Dress CAROLINE CASTIGLIANO
 Shoes MAXINE
 Ring ANNOUSHKA
LOOK 4
Dress ESSENTIEL ANTWERP at FEATHER & STITCH BOUTIQUE 
 Vintage Belt MODES & MORE 
 Shoes KAT MACONIE