They say that the night brings good counsel but, for us, it is indeed the bearer of beauty. It's a time of rest for the body, but the skin is efficiently working to use this magical moment of tranquility to welcome the new day with renewed energy.
As we sleep, our skin is awake and very much active, regenerating its texture, brightness, and hydration, to renew it and make it ready to for another coffee and a brand new makeup.
It sounds like a dream to think that our cells can be even more efficient while you're still resting for the day ahead.
This is for sure something beautiful and possible, now, because here's a secret: five drops will make you feel like your face is living a world in reverse. Let's prepare for nighttime: sleep and a simple gesture will bring a revolution to your skincare routine.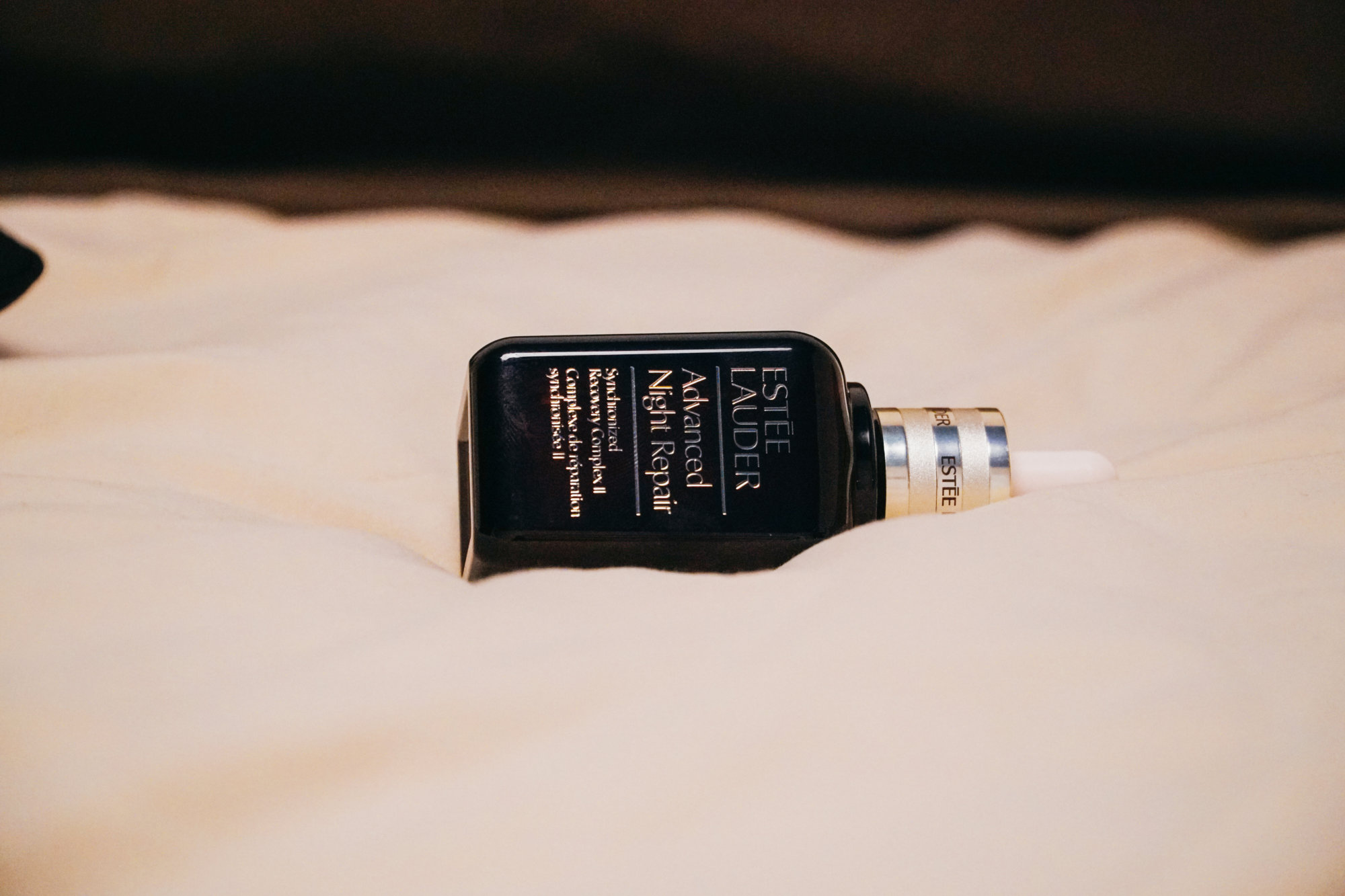 During your nighttime routine, cleanse your face with your favorite cleanser and apply the Advanced Night Repair Synchronized Recovery serum by Estée Lauder: featherlight and oil-free, but packed with moisturizing ingredients, this serum is exactly the WOW factor your night needs to spark life.
 Thanks to the ChronoluxCB™ Technology and the oil-free formula, this product protects from the blue light and boosts the efficiency of your skin during those eight hours when the rest of the body takes a time-out. The result? A newfound radiance, infused with energy.
Just like Sleeping Beauty, but with a marvelous awakening. 
Our Favorite Nighttime Ritual…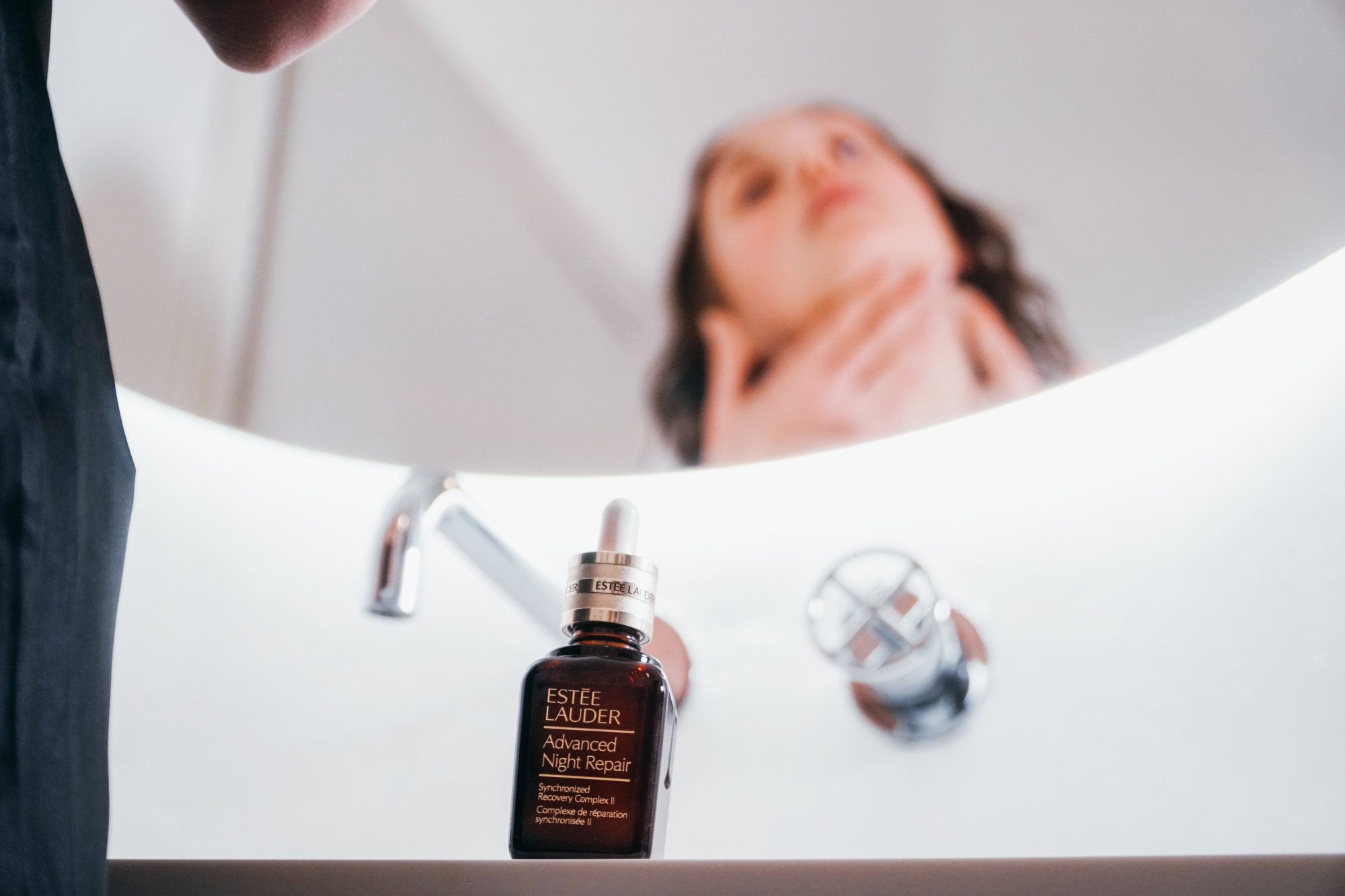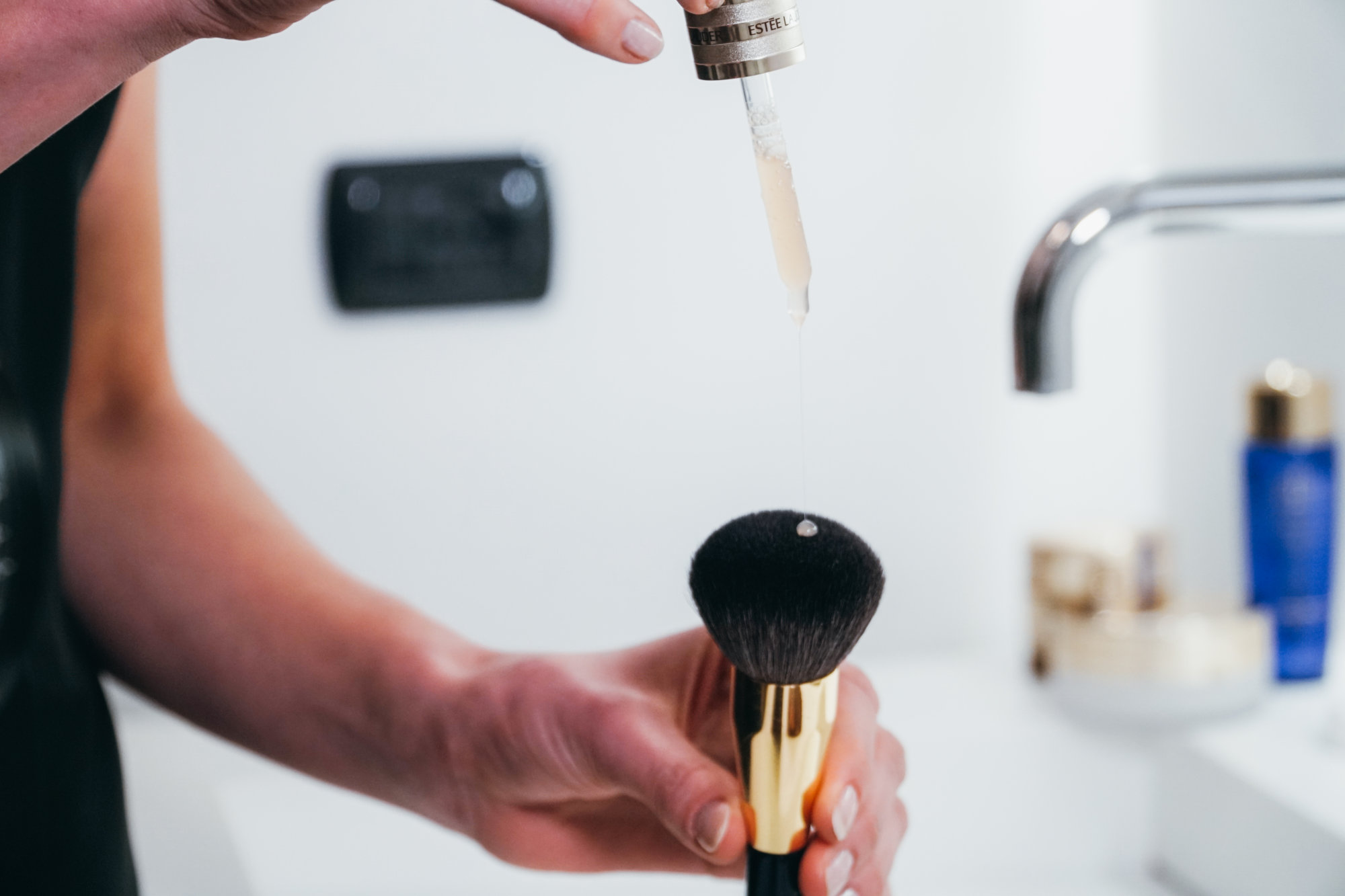 While you're in bed, the serum retexturizes the skin, fighting the signs of aging, from fine lines and wrinkles to dullness and dehydration. Like a cup of coffee and a morning workout, this serum awakens your skin cells and a "new skin."

How does the magic work, though?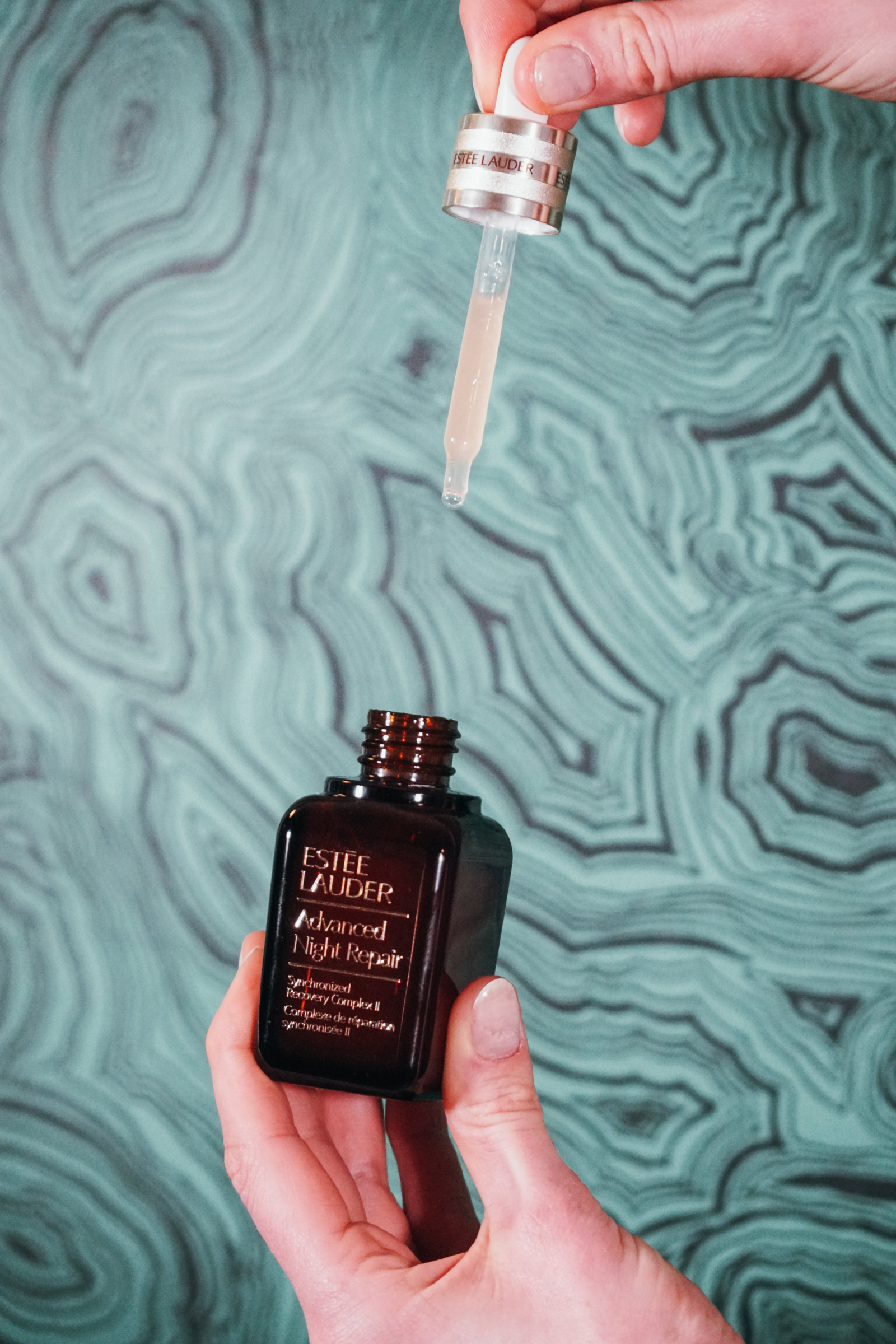 Five is the magic number: apply a drop of Advanced Night Repair Serum on each finger, then blend the products between your fingertips.
Now that all your fingers have a bit of serum on them, tap the product gently on the skin, massaging it over the face and neck to help the circulation, starting at the center and moving outward. Form two hearts with your hand: the first one from the nose, up to cheekbones, and then down to the chin, and a second one, this time wider, going from the center of your forehead down. A little, relaxing exercise to let the product kick off right away and warm up for the long, long night (or should we say day?) ahead.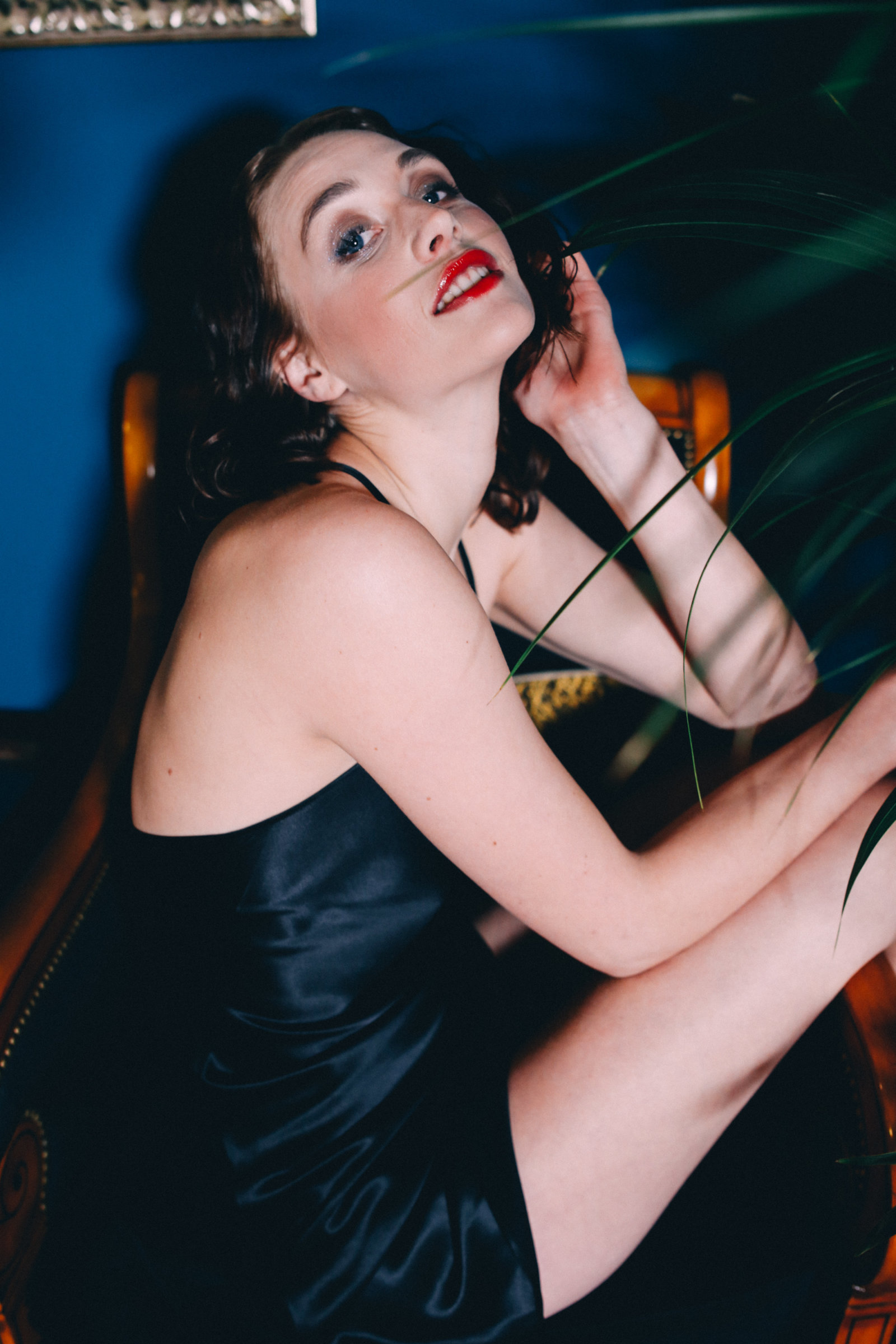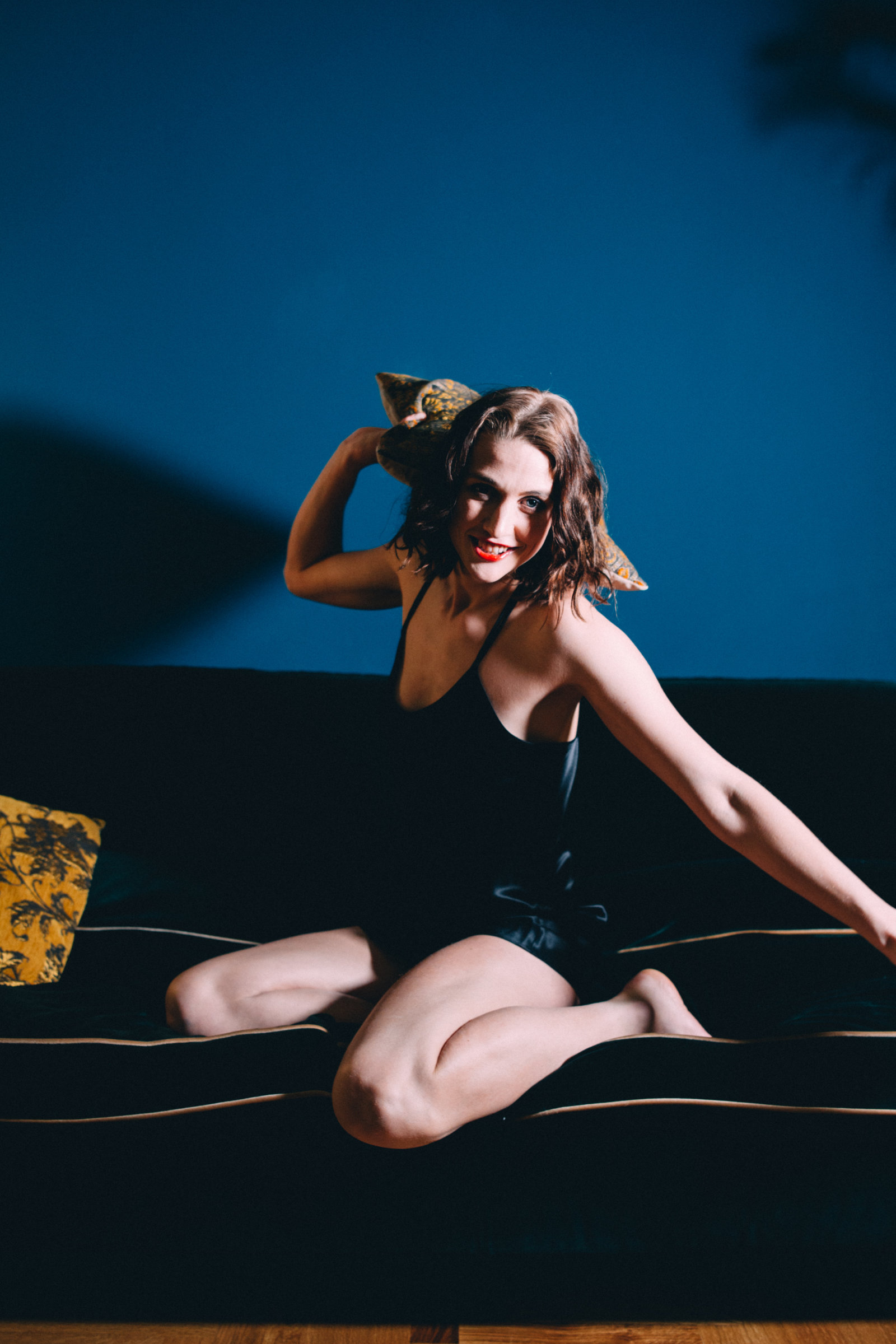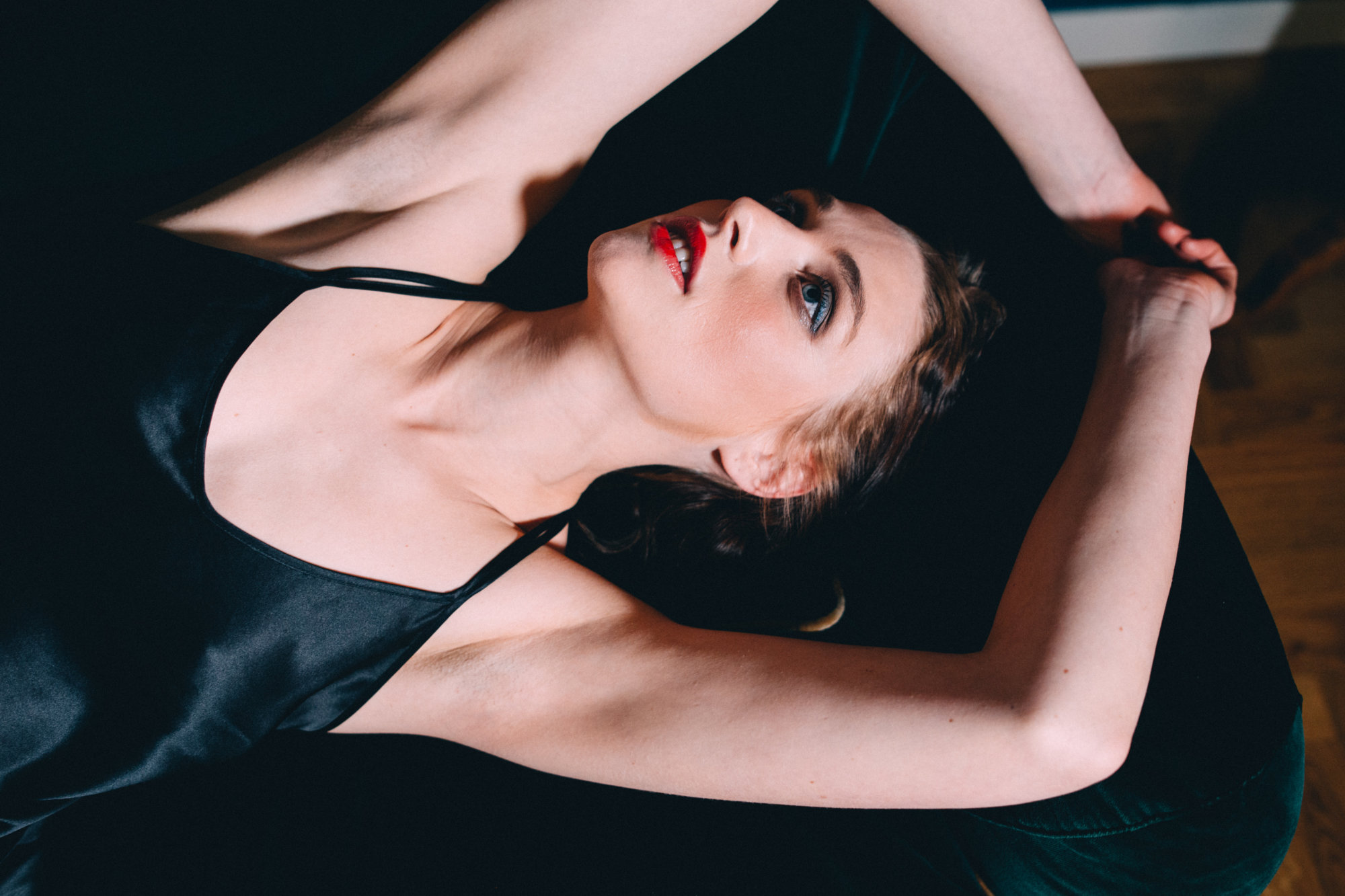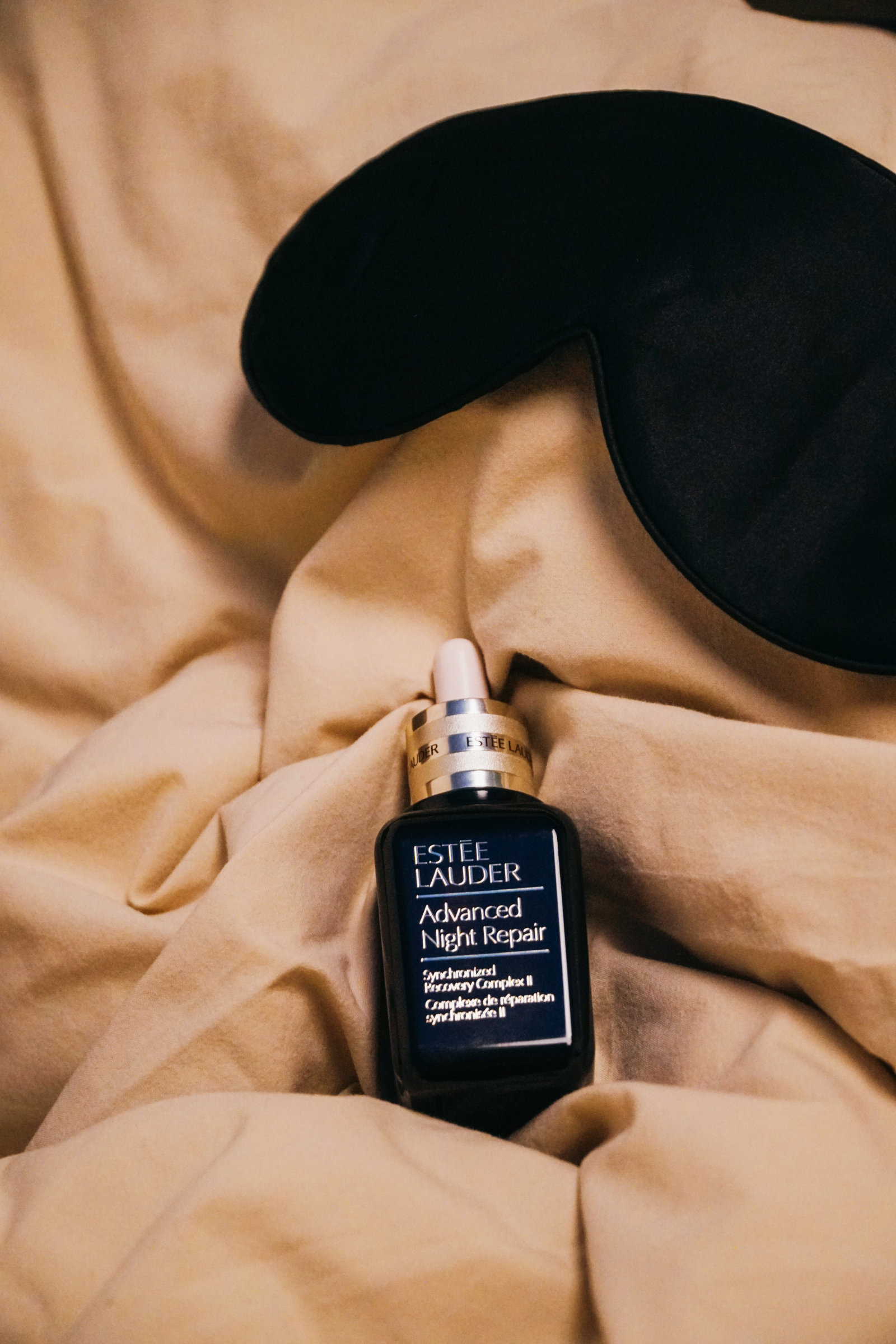 But, of course, as any serum worthy of its name, that's not the only use. 
Advanced Night Repair is not only a product that can be used solely in the evening. Thanks to its moisturizing and revitalizing effects, this serum helps the skin through the day. To create the base for your makeup, mix a drop of the serum with your Estée Lauder Doublewear foundation and give your makeup an extra touch of glow and nourishment.
Or, do you need to refresh your makeup during the day? The Advanced Night Repair serum can be your best friend in the midst of a long day: pour just a few drops on your palms or on the tip of a makeup brush, gently dabbing it on the existing makeup to infuse it with new life. Be careful not to move the product that's already there, just push the serum in delicately with a light pressure.
This little hack is a personal favorite of our team so that the makeup looks immediately refreshed.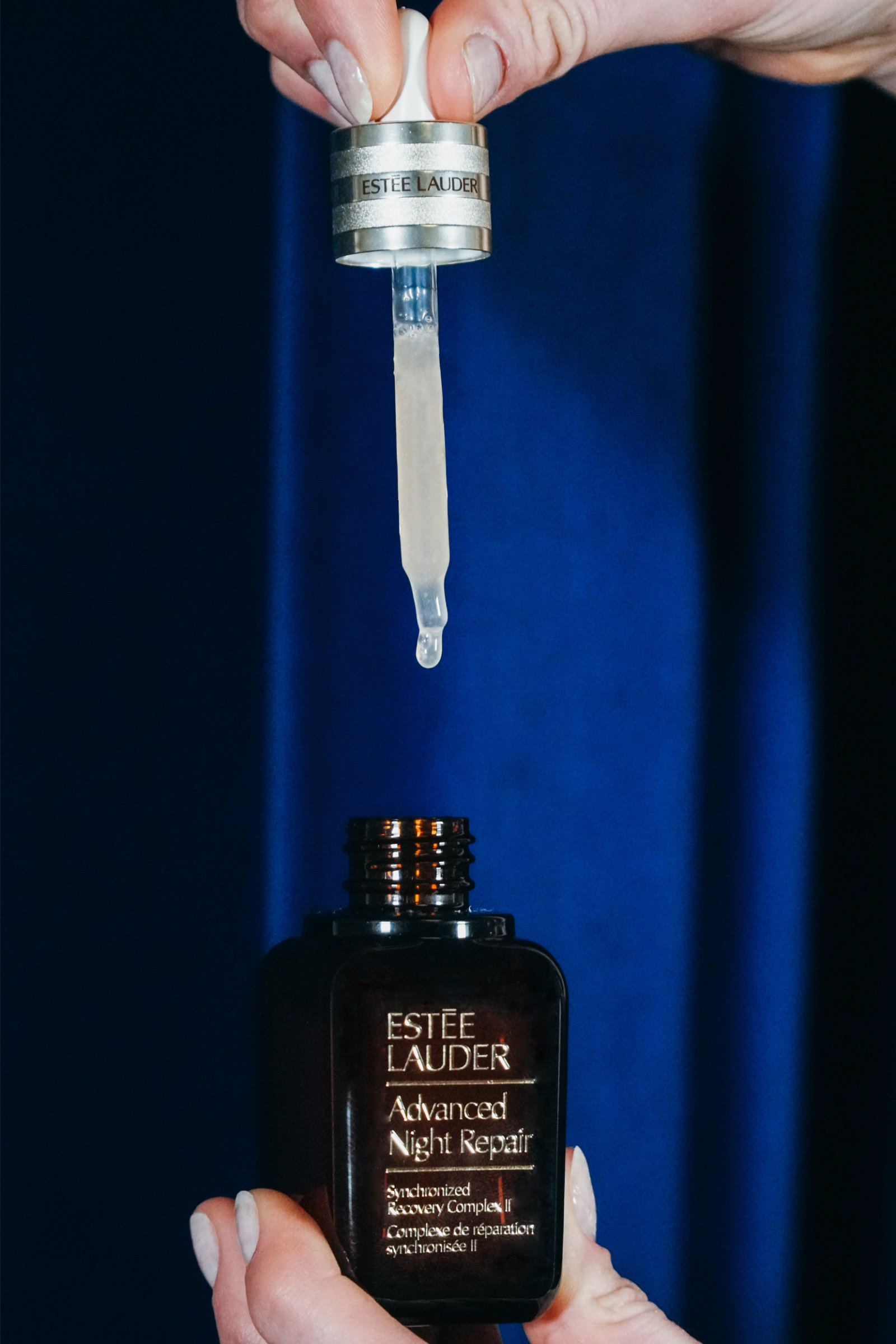 –
The most luminous base for your foundation.
–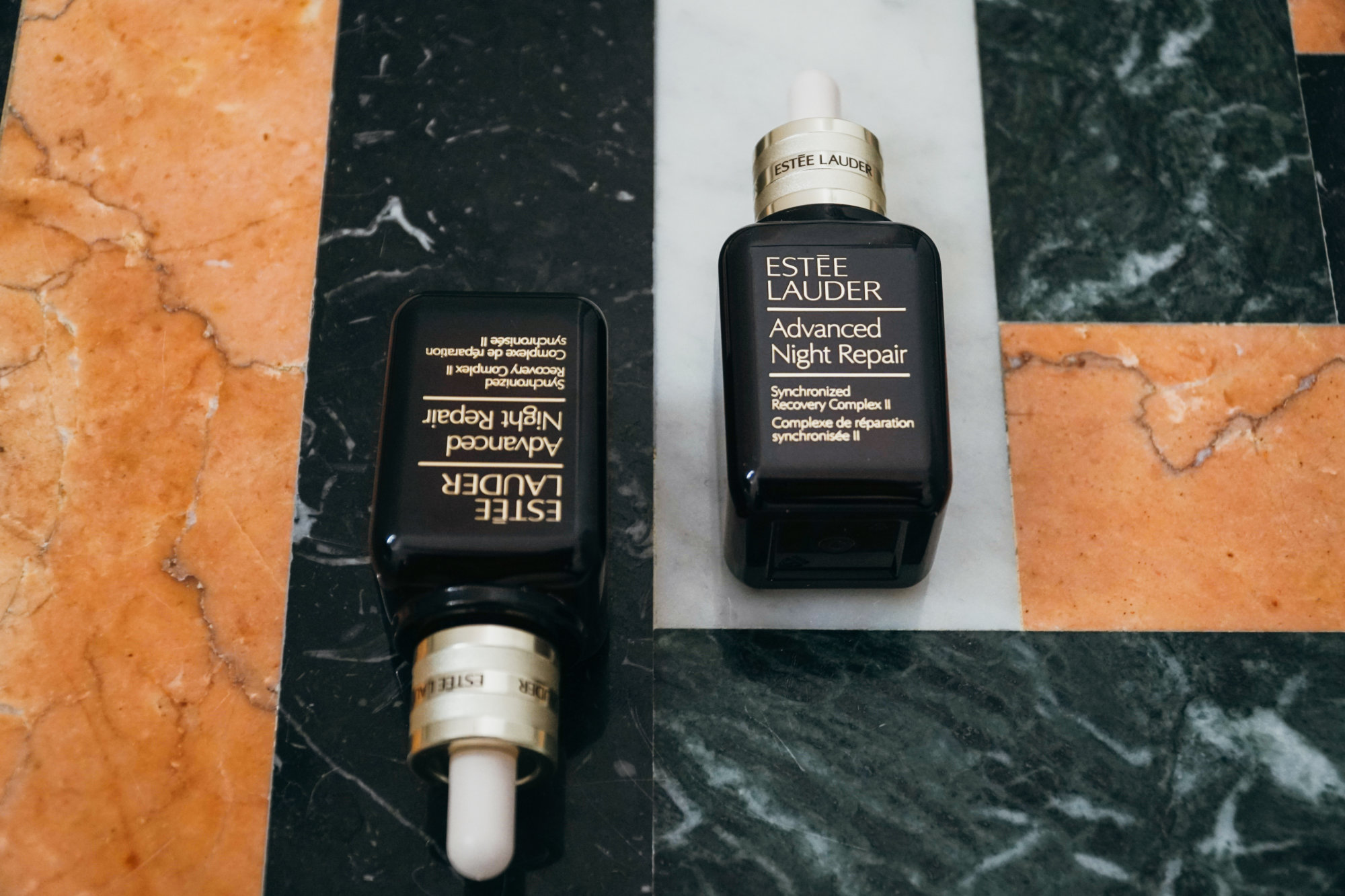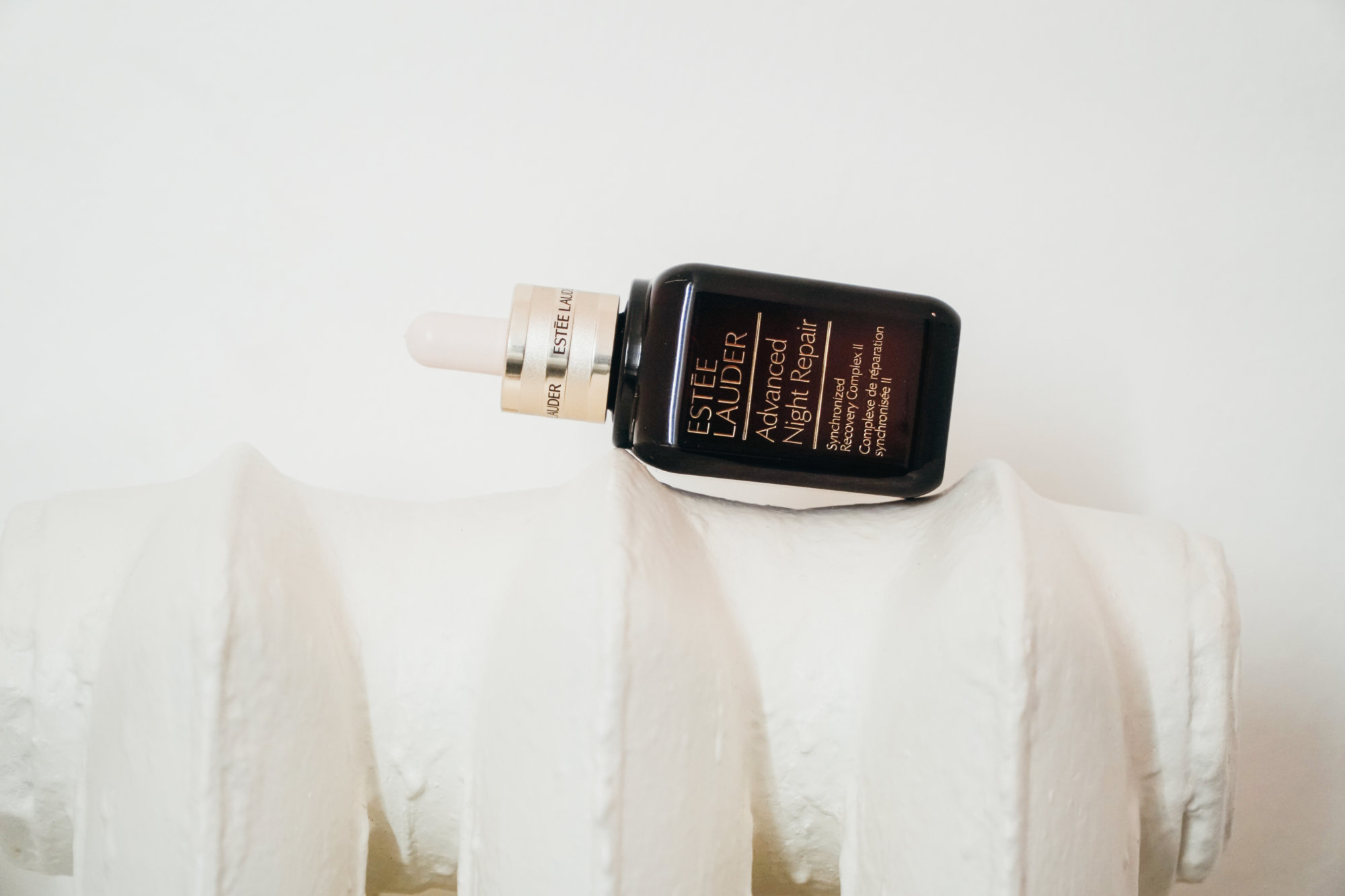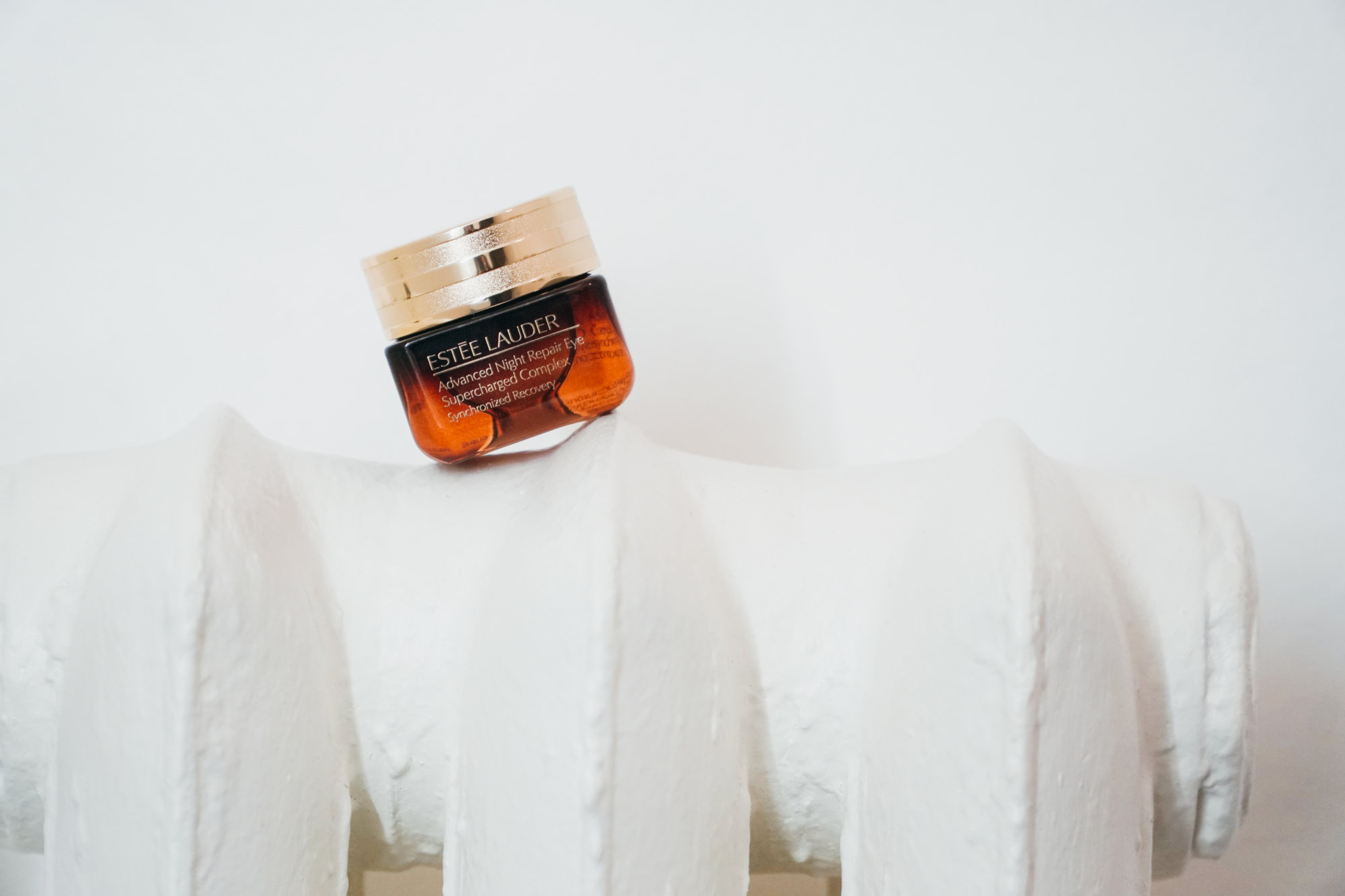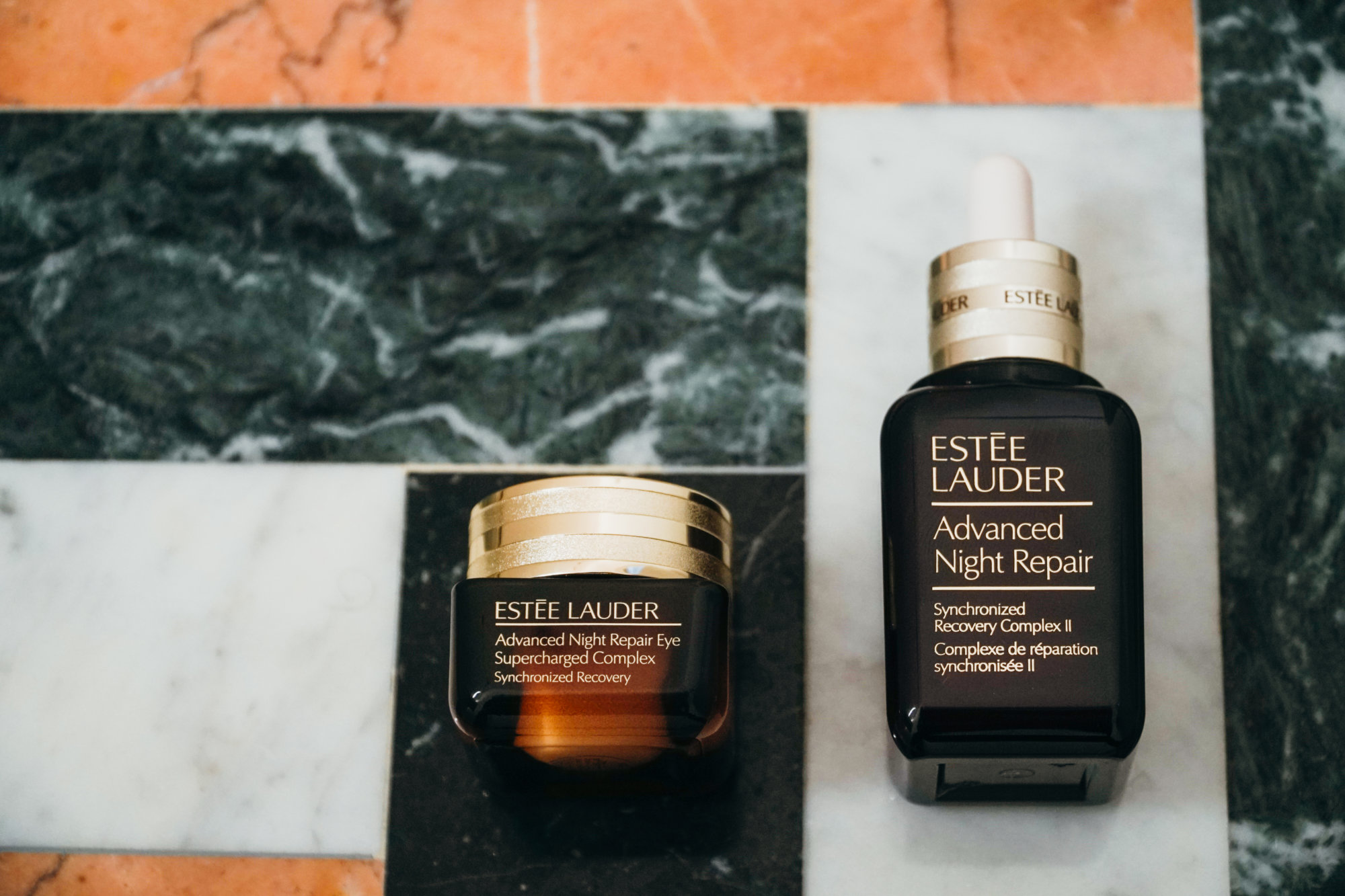 It's not a dream: we're asleep, but our skin is awake.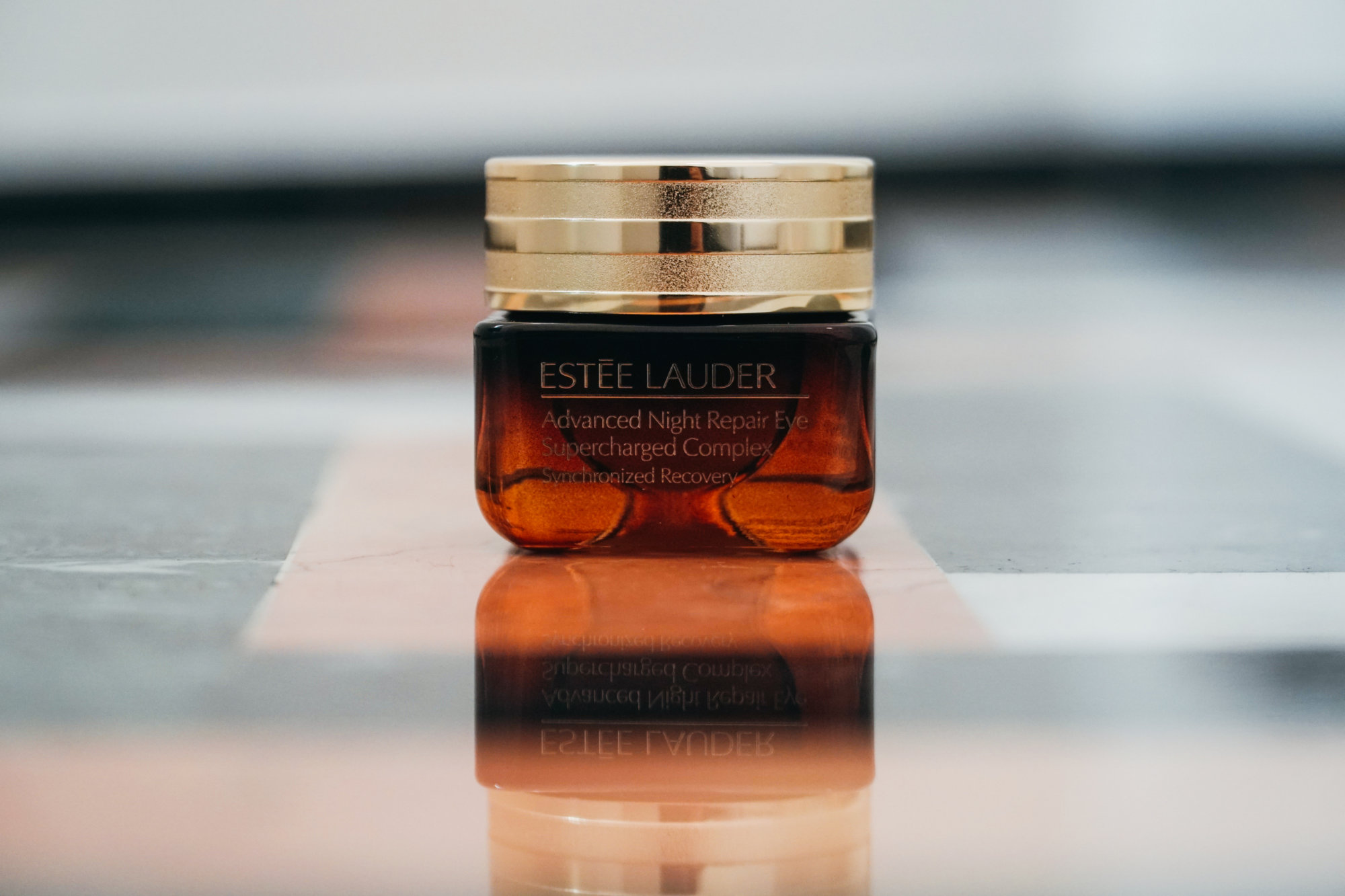 So, goodnight.
Or should we say — good morning?