February Beauty News
South Korean Actress Hoyeon and French Singer Aya Nakamura are the New Lancôme Global Ambassadors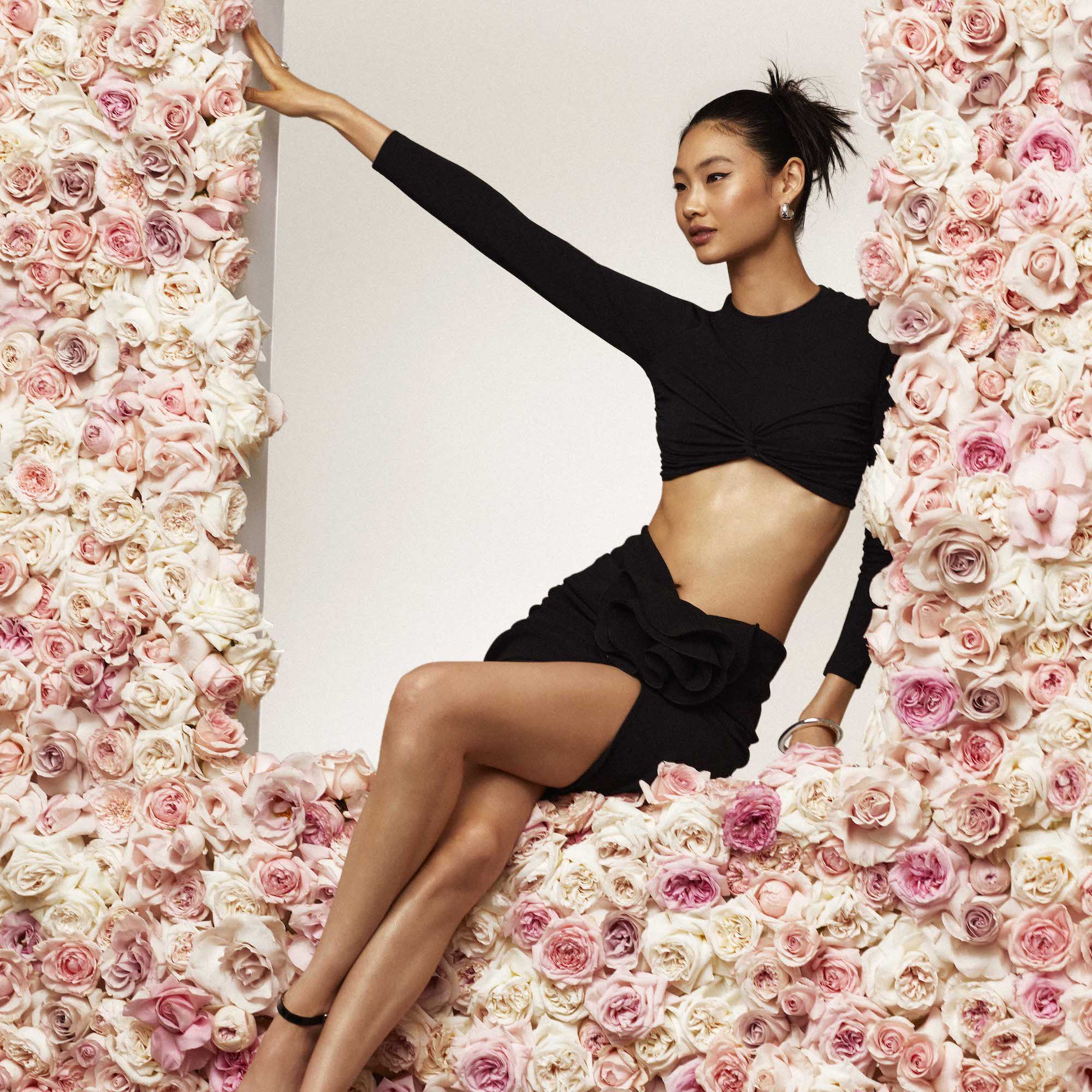 Lancôme is pleased to announce Hoyeon – Squid Game's beloved protagonist and model – and the acclaimed artist and performer Aya Nakamura as the brand's new Global Ambassadors. 
Starring in the acclaimed TV series Squid Game, Hoyeon says: "I am deeply honored to be part of Lancôme and to join the other wonderful ambassadors who are an inspiration for me and for so many people around the world. It is a dream to collaborate with such an iconic brand that makes women stronger and more aware and makes them shine with inner and outer beauty".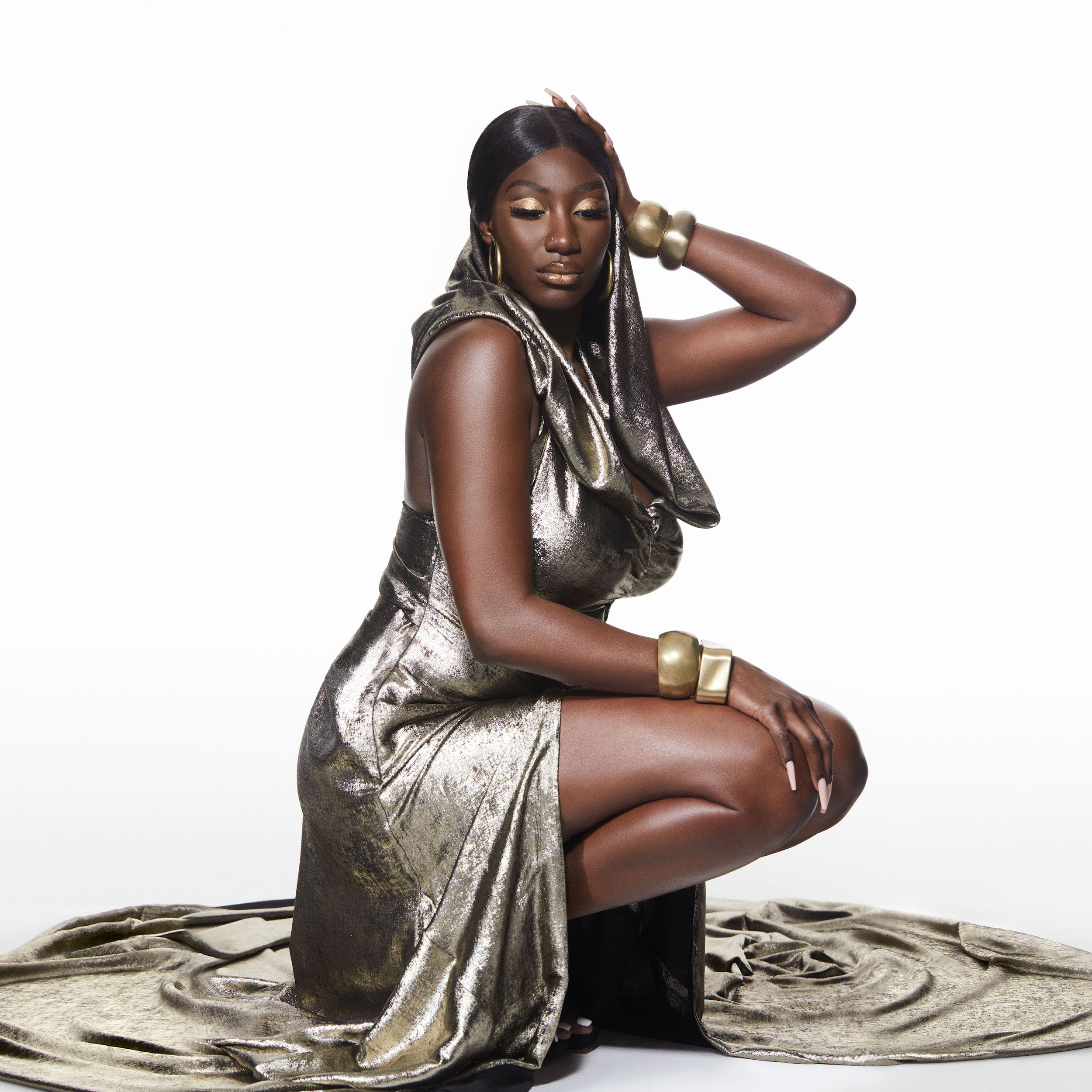 Furthermore, Aya Nakamura, a singer who has conquered fans' hearts all over the world and won prestigious awards, whose songs have been heard 6 billion times making her a top artist, says: "Being Lancôme's Ambassador is a fantastic achievement. I hope that, through this collaboration, I can inspire the people around me to become whomever they want to be". 
And this is precisely Aya's strength, to reflect and express the aspirations of an entire generation, inviting their fans to celebrate their individuality and embrace who they are. 
February Beauty News
The New Brand Herelle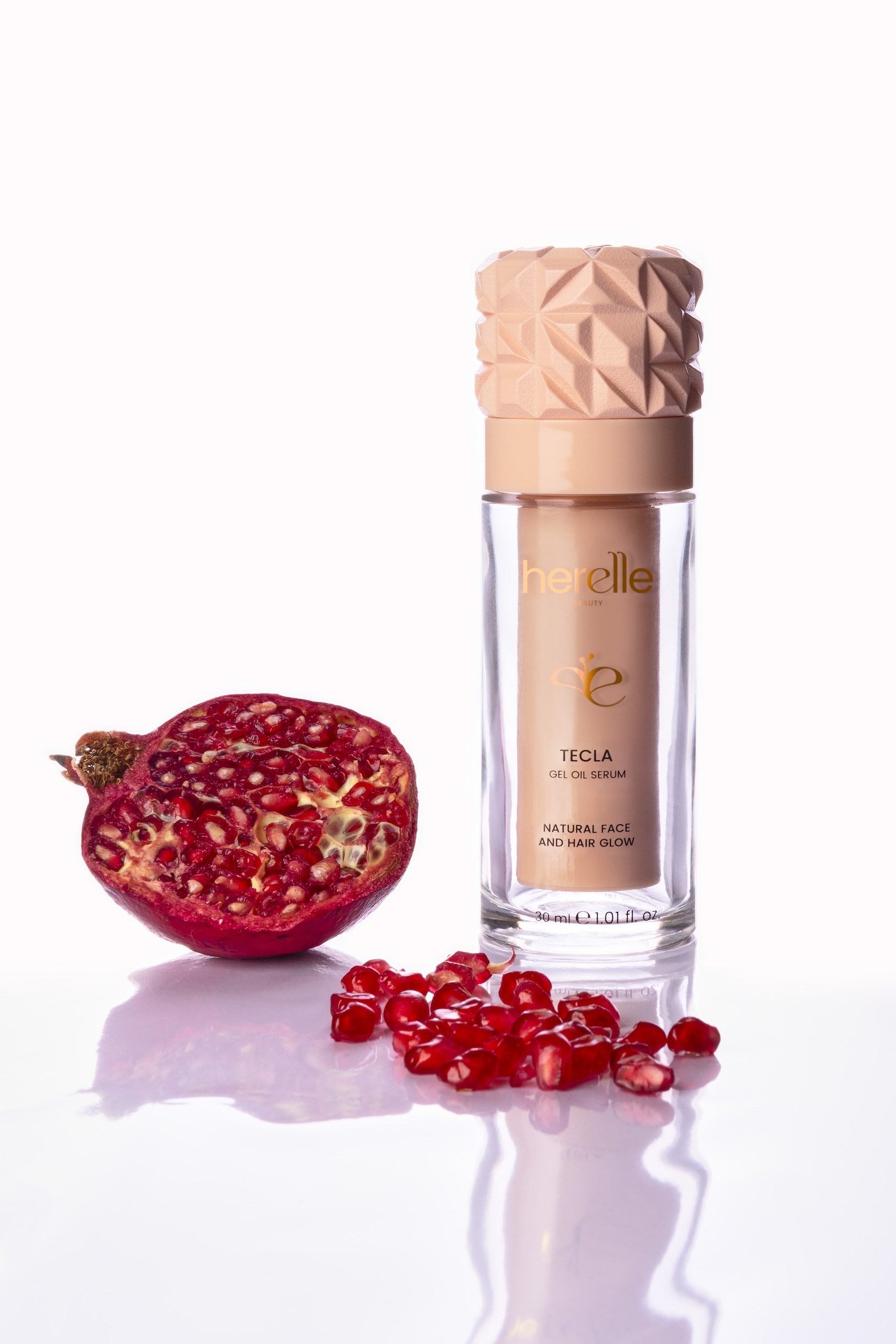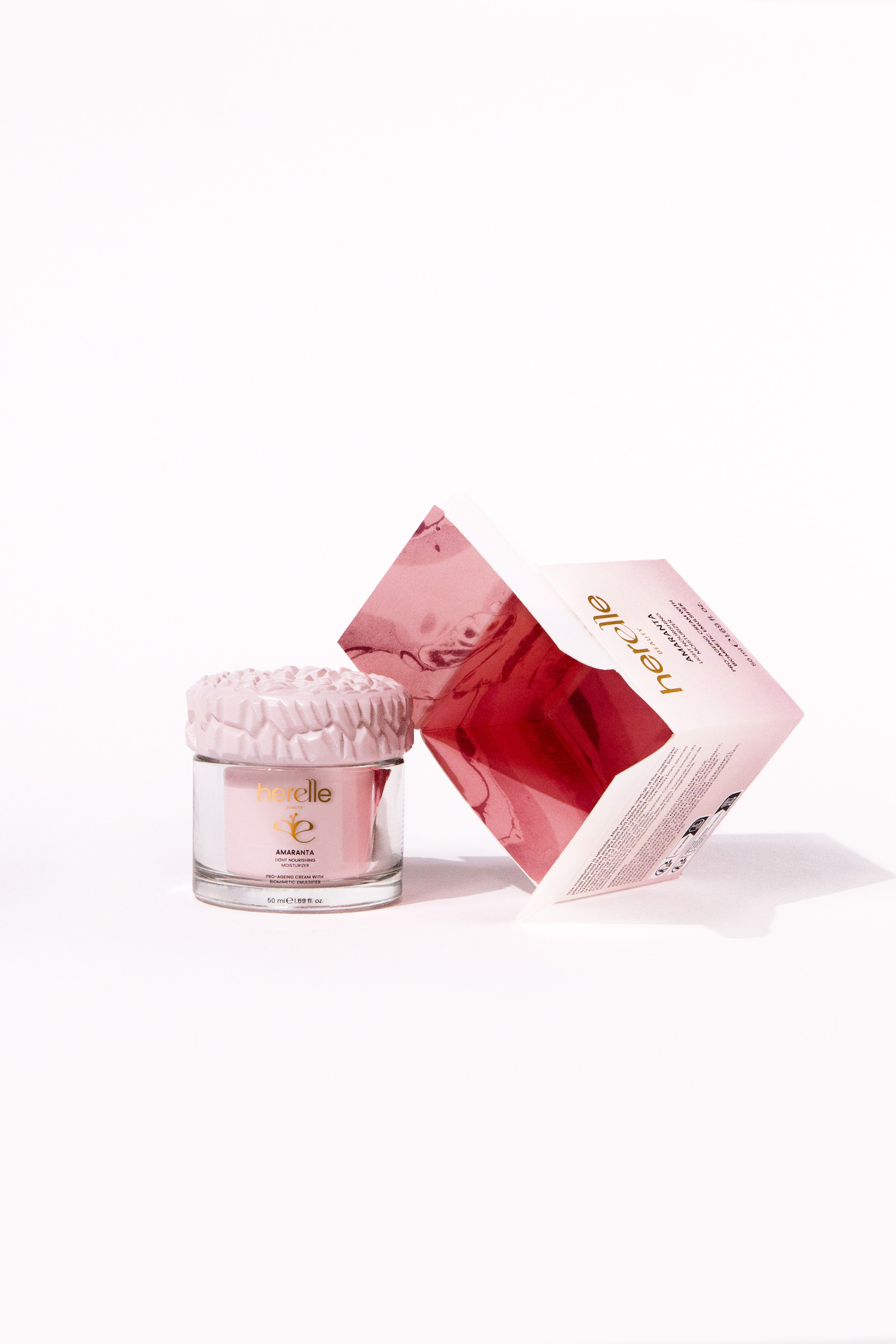 Herelle Beauty is born, a new brand of natural skincare and clean beauty that aims to rediscover the simplicity and pleasure of taking care of yourself, and paying attention to the environment and nature. Conceived by two women who have joined forces and their experience to create a skincare routine that consists of a few simple steps, Herelle proposes a new philosophy of skincare: skinimalism. The protagonists of the line are in fact only 2 products: Tecla, a multi-purpose serum based on pomegranate oil characterized by an innovative texture – in appearance a gel that reveals a dry oil texture – for facial skin and hair, and Amaranta, a moisturizer with extracts of Annona Cherimola.
In addition to that, Herelle is committed to protecting sustainability: from packaging to formulas, everything is designed to be as zero-waste as possible and the products are contained in airless and rechargeable dispensers, reducing waste and contributing to environmental protection. 
February Beauty News
Darphin Paris: The New Éclat Sublime Dual Rejuvenating Micro-Serum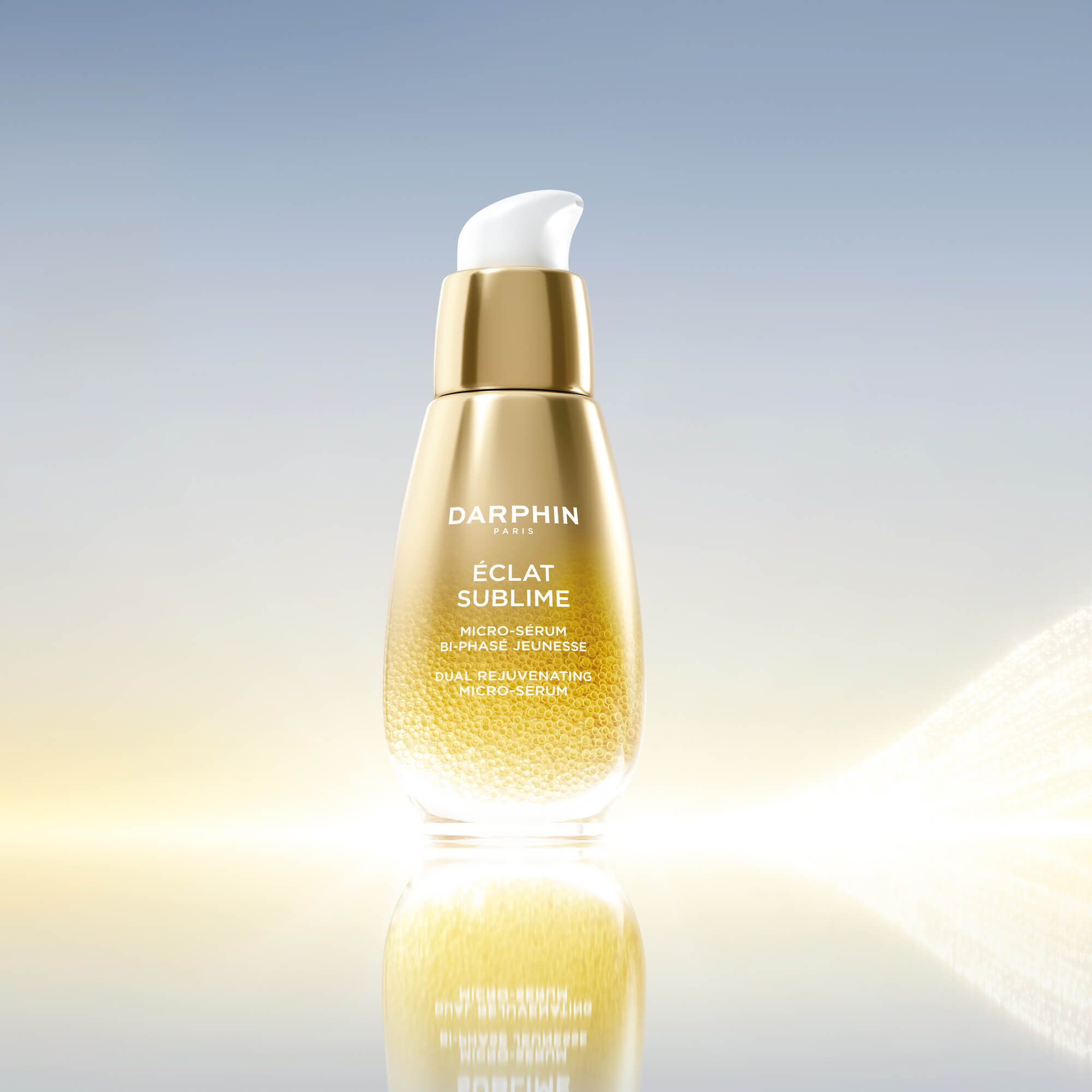 Darphin Paris presents Éclat Sublime Dual Rejuvenating Micro-Serum, a new multi-action serum that acts on the skin barrier restoring the vitality of the skin from the inside to make it bright and youthful. 
The Éclat Sublime Dual Rejuvenating Micro-Serum combines the effectiveness and lightness of a serum with the comfort of luxurious oils: formulated with the advanced rejuvenating Pepti-Botanic complex and a duo of Bio-Optimizers and 95% of natural ingredients, this is a double-phase serum that simultaneously strengthens the skin's protective barrier and promotes the production of collagen. 
February Beauty News
KVD Beauty: The New Lock-It Pore Refining Face Prime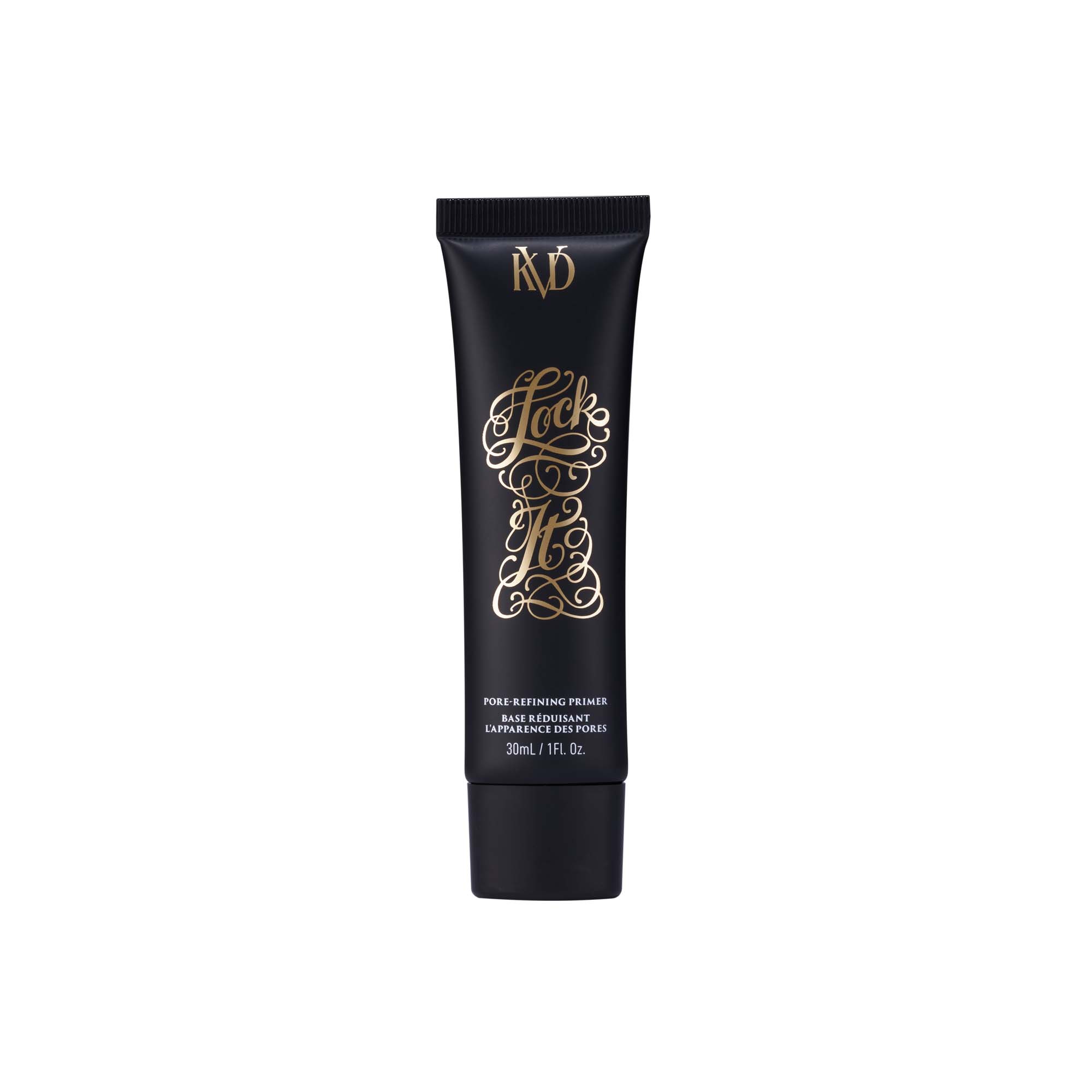 KVD Beauty expands its Lock-It Collection with the brand new Lock-It Pore Refining Face Primer, a gel-cream primer designed to make makeup last all day and all night. Thanks to the transfer-resistant technology present in the Lock-It collection, the new Lock-It Pore Refining Face Primer combines the iconic long-lasting seal with a new moisturizing effect for better foundation application. It contains Green Lentil extract, a key ingredient that instantly minimizes the appearance of pores, Rice Water, and Superfood nutrients, and, thanks to its texture, it also gives an ultra-fresh feeling. In addition to that, it improves the foundation's durability without creating a pilling effect, adding texture, or leaving white spots and is 100% vegan and cruelty-free.
February Beauty News
Jo Malone: The New Cologne Intense Collection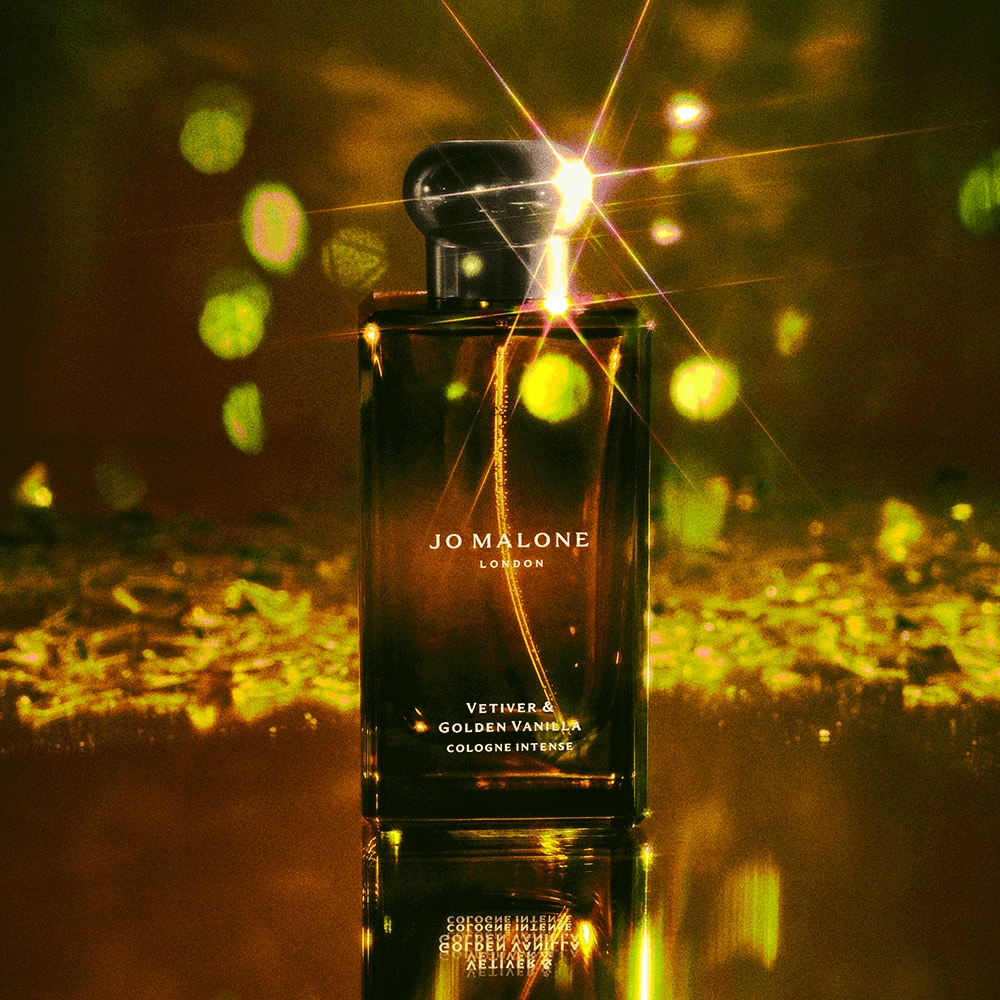 "A collection of seductive and inebriating perfumes inspired by distant lands […], by the richness and rarity of the ingredients as a starting point for nine distinctive fragrances, as well as body creams, candles and more. Most of the perfumes we create are inspired by British landscapes, traditions, and ingredients, but with Cologne Intense we allow ourselves to find inspiration further away. The Cologne Intense fragrances offer warmth, depth, and intensity, but retain the simplicity and naturalness for which Jo Malone London is known".
This is how the new Cologne Intense Collection by Jo Malone is described, which for the year 2023 has been updated with new bottle designs for both the Cologne Intense in sizes 50 and 100 ml. 
Let's take a closer look at the scents:
Myrrh & Tonka represents the golden sand dunes of the Namibia desert, the land of the extraordinary myrrh trees, where the scent of resin mixes with the warm notes of almond and vanilla of the tonka bean.
Scarlet Poppy is inspired by the wild steppes of Southwest Asia covered with the extravagant Iranian poppy in bloom, whose opulence is enhanced by the delicacy of the iris and the sweet and inebriating tonka bean.

 

Velvet Rose & Oud is the celebration of the eternal beauty of the Damascus rose wrapped in the smoky depths of the oud, lit by cloves and a delicious taste of praline.
Oud & Bergamot combines this delicate and precious wood with the freshness of black musk and the lively notes of bergamot.
Jasmine Sambac & Marigold: at dawn, sambac jasmine buds are collected in the countryside of Tamil Nadu and transported to the flower market. In this perfume, their intense floral effect contrasts with the vibrant calendula, enveloped by the warmth of vanilla and amber.

 

Tuberose Angelica: tuberose flowers blend with the sweet notes of the angelica flower and the warmth of amber.

 

Cypress & Grapevine, where the cypress is enhanced by the woody notes of climbing vines, made even stronger by the depth of amber.
Dark Amber & Ginger Lily, where amber is highlighted by the delicate sensuality of black cardamom and water lily.

 

Vetiver & Golden Vanilla, in which vetiver and its earthy depths are warmed by bourbon vanilla accompanied by an inebriating touch of lavender.

 
Beauty News February
& Other Stories: The New Cream Blushes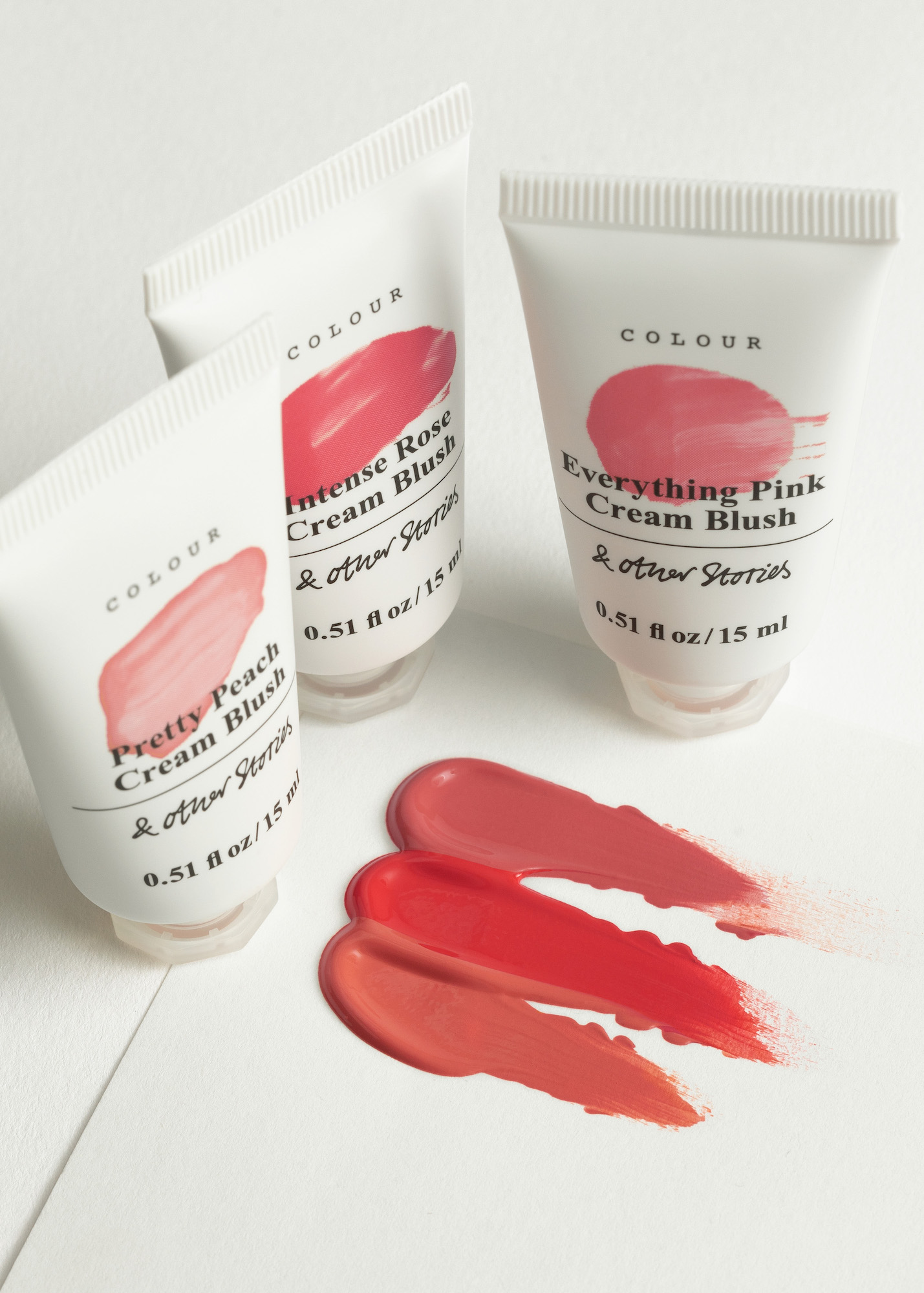 When it comes to blush, we're all ears, aren't we? & Other Stories launches the new Cream Blushes, cream blushes with a modular texture, a satin effect, and soft colors for a naturally bright complexion.
The formulation, highly pigmented, is long-lasting and contains oat hazel oil sativa, rich in fatty acids similar to those of the skin and hyaluronic acid. Finally, the colors available at the moment are 3: Everything Pink, a pink mixed with brick shades; Intense Rose, a bright pink and Pretty Peach, a peach pink. 
Beauty News February
Yves Rocher: The New Rose Riche Crème Infused Oil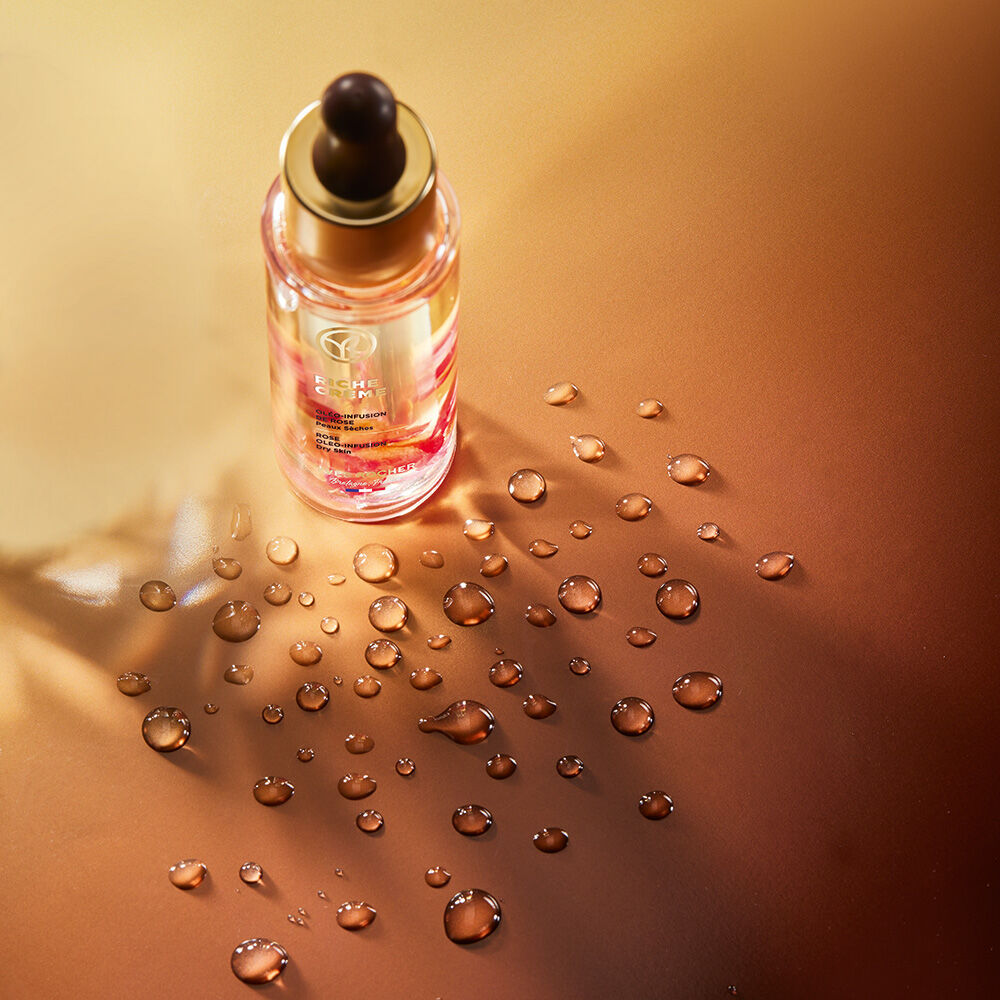 Yves Rocher presents the new Rose Riche Crème Infusion Oil: inspired by the Enfleurage Vegetale used in perfumery, Yves Rocher's scientists have reinvented this natural extraction process to reveal all the potential of rose waxes, isolating, concentrating and sublimating rose waxes in vegetable oil. 
Did you know that to get a kilo of this oil more than 1000 rose flowers were collected? This is how the Rose Riche Crème Infusion Oil is born, in which 30 precious vegetable oils are also selected and assembled, such as Camellia, Rosa Moscata, and organic Argan oil, to create a unique combination with complementary properties.
In addition to that, to improve the sensory experience, a formula has been developed with rose petals directly suspended in a sensory texture of dry oil.
Beauty News Febbraio
Guerlain: The New Abeille Royale Double R Renew & Repair Eye Serum and The New Abeille Royale Uv Skin Defense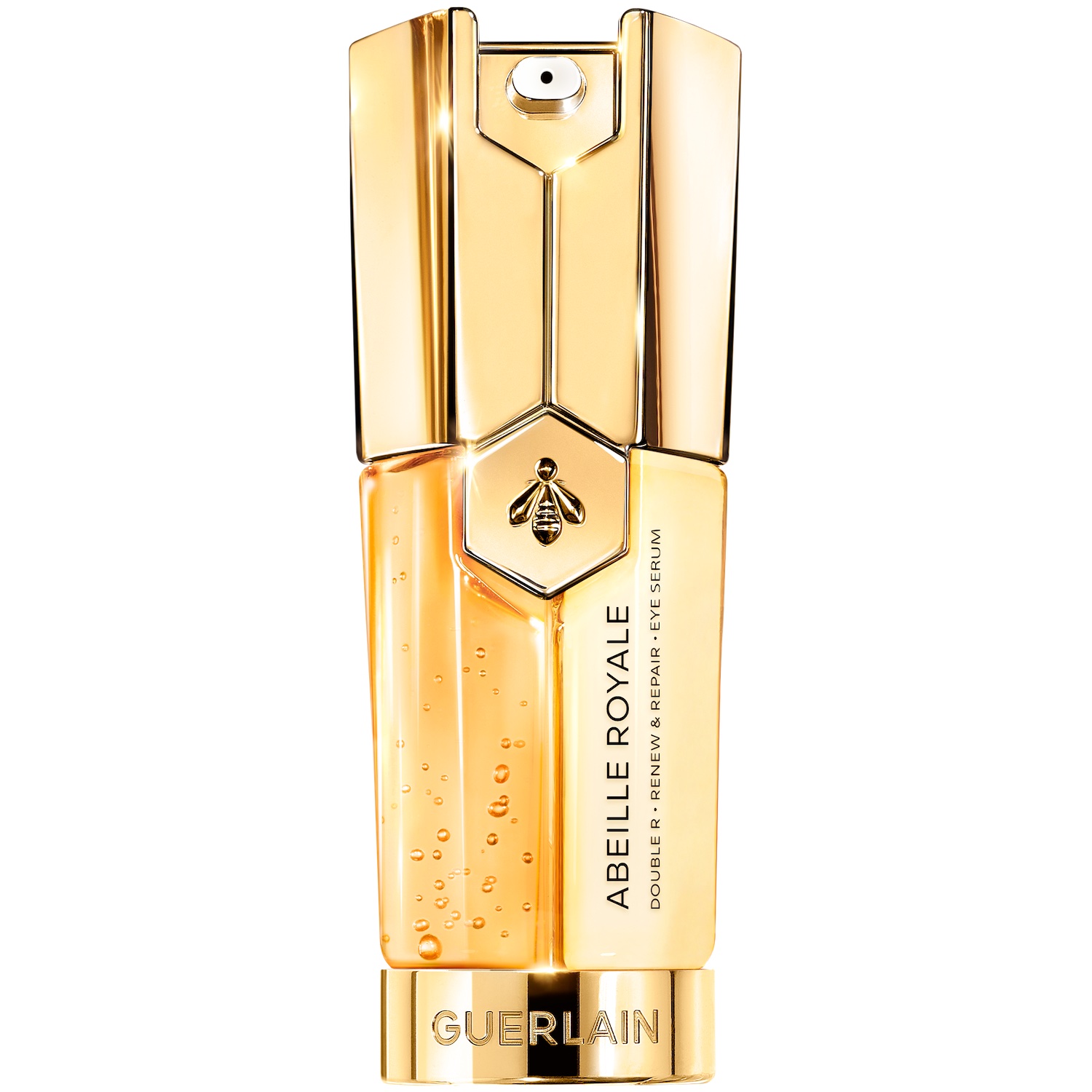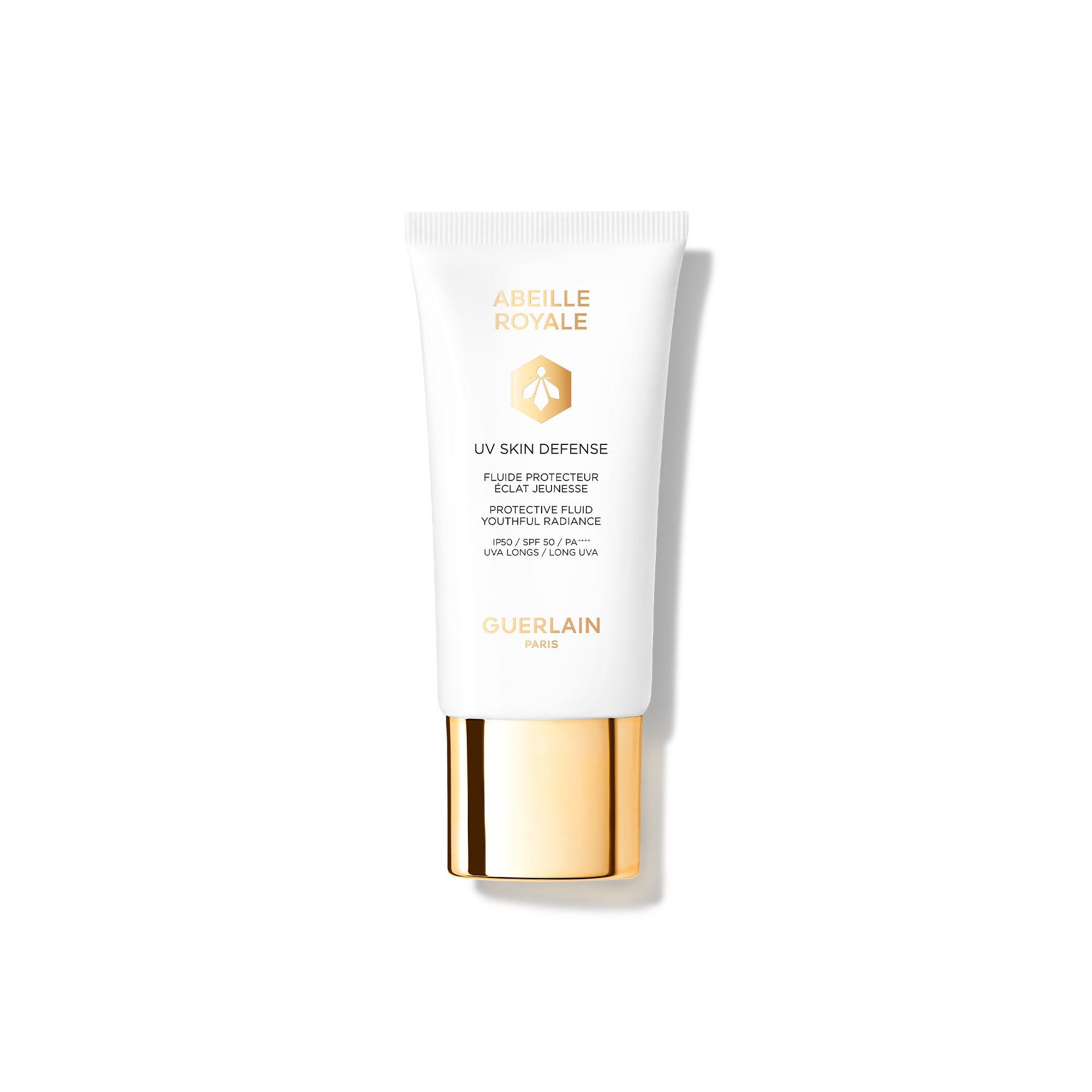 Using the healing power of honey, the Maison introduces a new eye contour serum: the Abeille Royale Renew & Repair Eye Serum, designed to act in a targeted way on the visible signs of age, giving brightness and lifting effect.
Formulated with 95% natural ingredients, it combines a Renew formula enriched with fragmented hyaluronic acid, a stimulating peptide, white flower honey, and a Repair formula enhanced by the lifting effect of bio-poly fermented honey.
The two formulas Renew and Repair, separated to maintain their quality in a double bottle with at least 20% recycled glass, when they come into contact, they blend to give freshness, a lifting effect and elasticity.
But the news did not end here: Guerlain also presents Abeille Royale UV Skin Defense, a skin protection cream with SPF 50, which combines a fresh and light textbure to a high protection spectrum. To be applied every morning after the day cream, the UV Skin Defense can also be used as a makeup base.