If we asked you: "What's your favorite fashion movie?", almost everyone would be able to give a preference.
If we asked you: "What's a look from the cinema that left you speechless?", almost everyone would express at least one look as well.
But if we asked you: "What's a fashion accessory made iconic by a movie?", maybe here you'd find yourself thinking a little more about the answer. At least, while writing this article, I had to think about it a lot before putting together a good list.
That is because the looks worn by the protagonists on the big screen steal the scene, while we tend to pay less attention to accessories. However, some titles have helped to make even more famous some fashion accessories used at the time of the story; or, after having being seen the first time at the cinema, they gave life to some trends/must-haves that marked the generations. Ready to note them down? So, the next time they ask you that question, you'll know what to answer!
Foulard
Movie: Roman Holiday (1953)
Audrey Hepburn, who plays Princess Anne, brought a still-winning combo to the big screen: foulards and Vespa rides, possibly along the streets of Rome. The actress wears this accessory in one of the most iconic sequences f the film, when she dedicates herself, undercover, to the discovery of Roman beauties together with Joe (Gregory Peck). Audrey was a big fan of foulards both on and offset, and she used to wear it over her head. A symbol of elegance and light-heartedness that makes us want to give up everything, wear a foulard, a high-waisted skirt, and a white blouse to recreate that moment.
Manolo Blahnik Hangisi
Movie: Sex and the City (2008)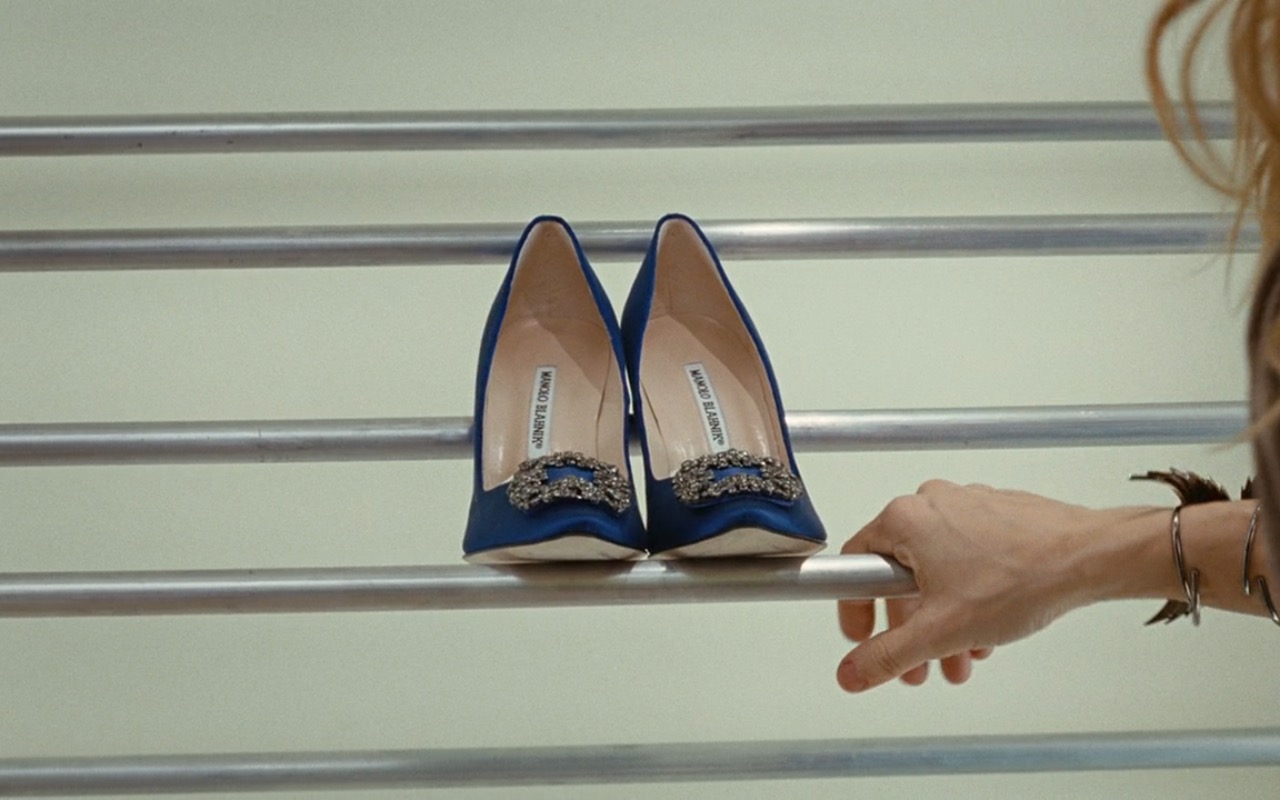 The perfect marriage proposal if you are a fashionista: in a walk-in closet and, instead of the ring, a pair of Manolo Blahnik Hangisi in blue velvet with crystal buckle. That's right, just like Mr. Big (Chris Noth) and Carrie Bradshaw (Sarah Jessica Parker) in one of the film's most memorable scenes. Carrie has always been a big fan of Manolo Blank (and, thanks to the TV series, the latter has gained huge fame), and the Hangisi model has since been considered a cult, so much so that it is still available today in more than 100 colors and with 7 heel heights.
Slim Sunglasses
Movie: Matrix (1999)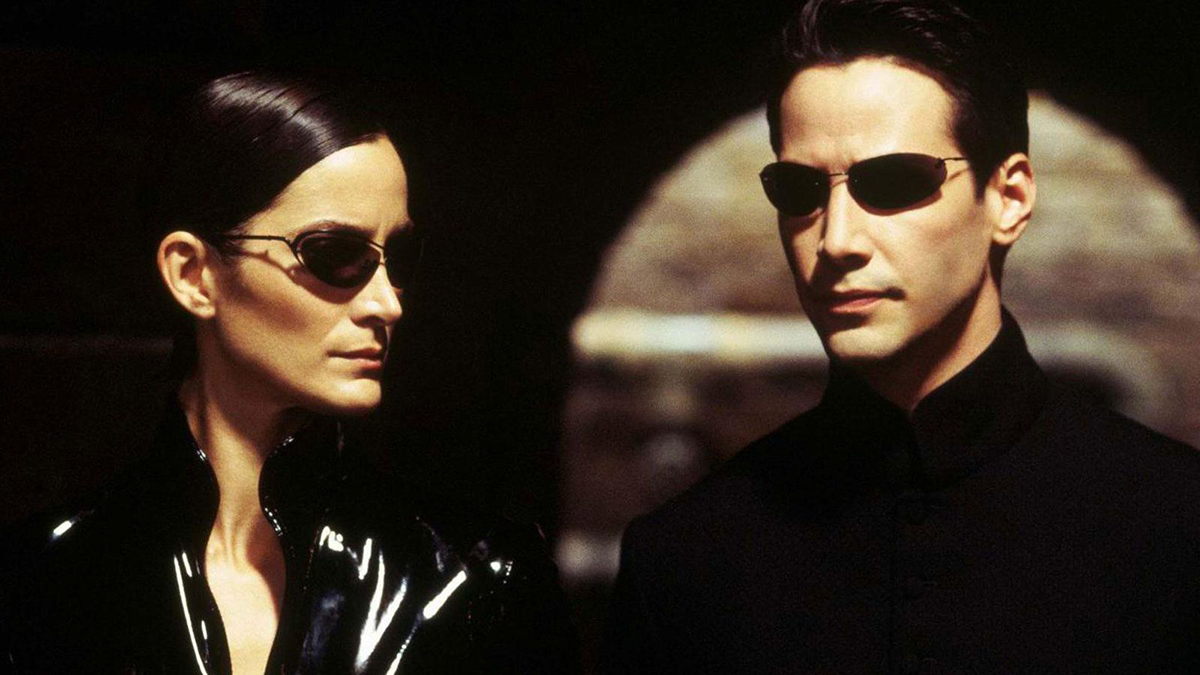 More or less rounded, there's only one rule for decoding The Matrix: wear slim sunglasses. Neo, Morpheus, Trinity, Agent Smith, everyone wears them, adding to their looks (where leather clothes are the protagonists) a cyber and 90s touch that is still trendy today. A real must that, for over 20 years, has continued to influence the fashion world, and that is nowadays available in many different models and colors. When in doubt, go for black.
Bandana
Movie: Zoolander 2 (2016)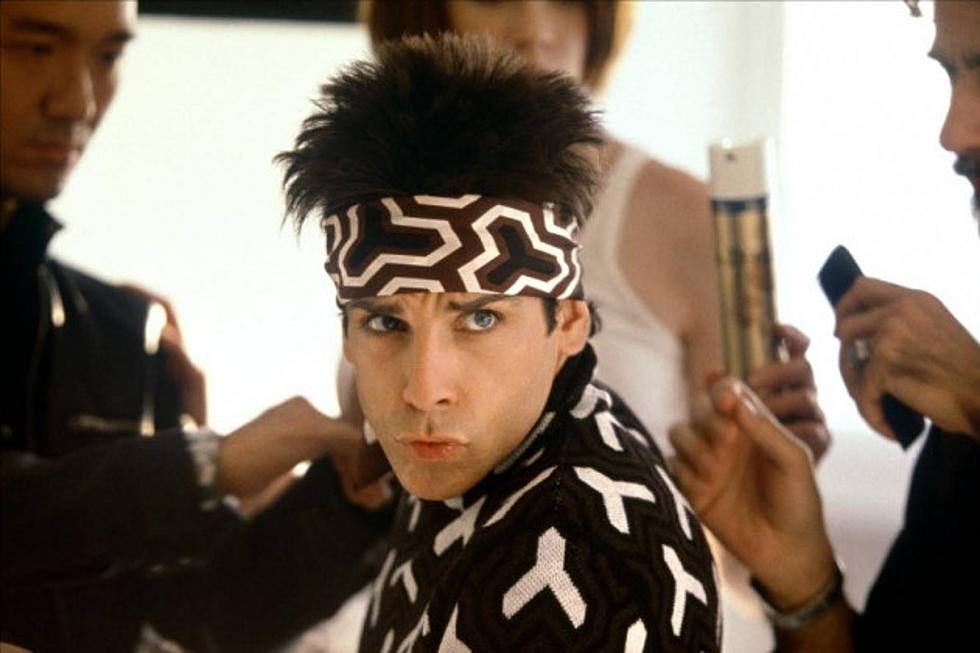 It's 2016, and the fashion world is about to be shaken once more by the return to the runway of Zoolander (Ben Stiller) and Hansel (Owen Wilson), ready to fight the crime thanks to the Magnum and impressive looks. Among these, there is undoubtedly the huge bandana, combined with the rest of the look worn by Derek Zoolander: an accessory that we have witnessed over and over on the big screen, but which reaches its comic, and iconic peak here. And that, not by chance, went back in fashion shortly after: once again, Zoolander has made a point.
The Bubba Gump Hat
Movie: Forrest Gump (1994)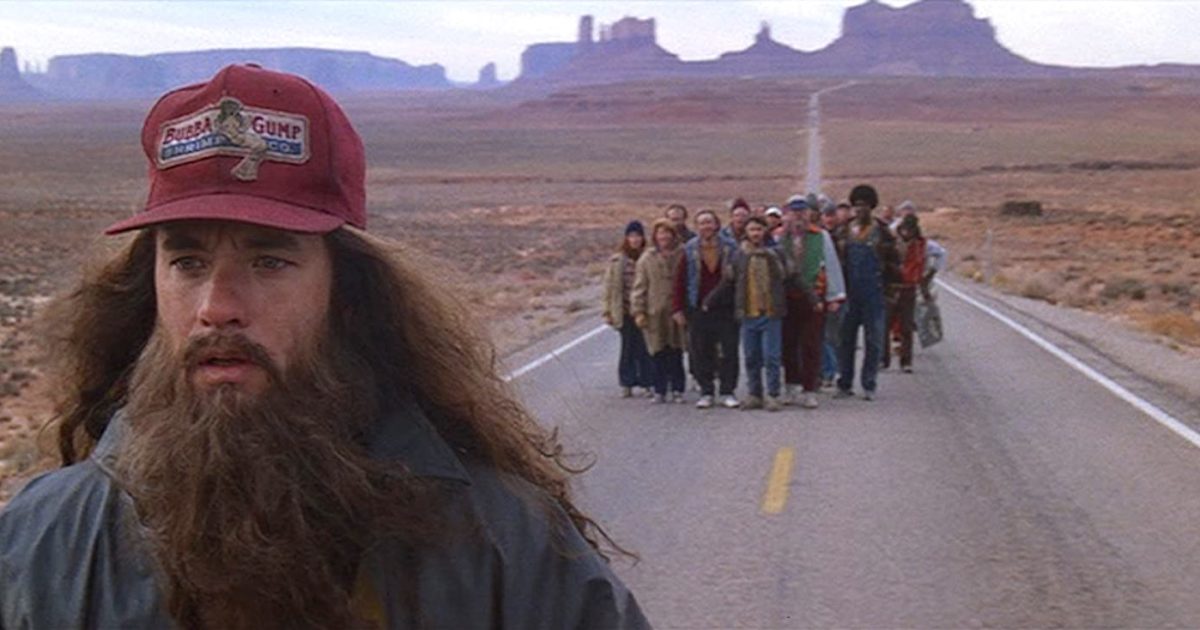 Baseball hats have made their appearance on the big screen since they were invented more or less, but there is one that imposes itself over them all: we are talking about the one that Bubba Gump Shrimp Co that Forrest Gump (Tom Hanks) wears in different parts of the movie and, above all, while running because that's what he wants to do. With the iconic red color and the shrimp patch, it is an accessory that you can still buy online and at the Bubba Gump Shrimp Co restaurants, inspired by this movie. And I recommend, the next time they ask you, "Have you ever been on a shrimp boat?", just answer: "No, but I've been on a real big boat."
The Spazzolato Frame Bag by Prada
Movie: The Devil Wears Prada (2006)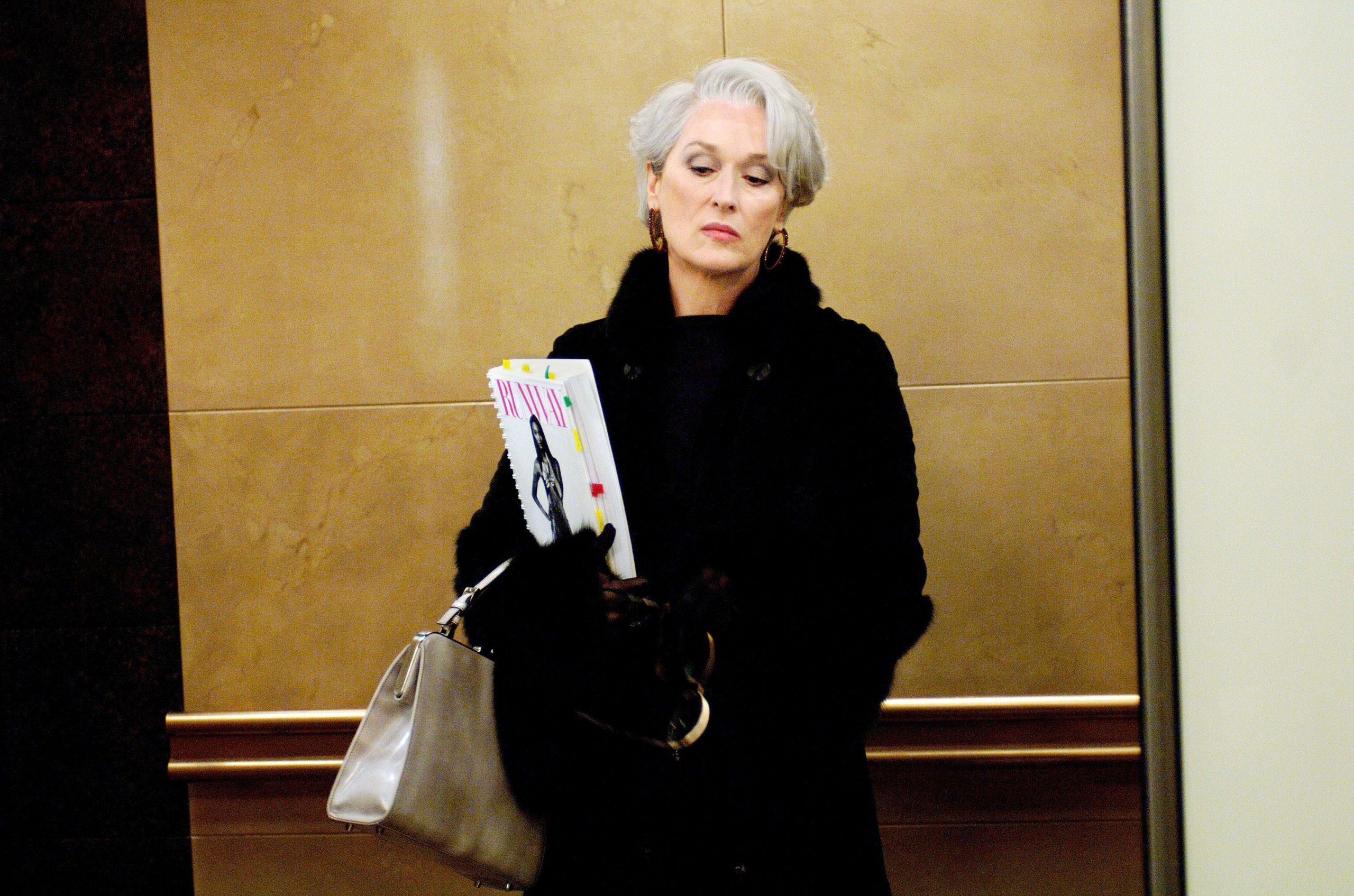 If the film is called "The Devil Wears Prada," the devil (aka Miranda Priestly, played by Meryl Streep) can only make its appearance while carrying a Prada bag. The sequence in which Miranda enters the office of Runway (amid the chaos of employees trying to make everything impeccable) shows us a Prada bag, the Spazzolato Frame model in quartz color from the 2005 collection. This accessory, associated with this character and film, has entered directly into the common imagery, and today the bag can only be purchased second-hand. A more than deserving investment, if you want to pay homage to the most stylish movie ever!
Serpenti Bracelet by Bvlgari
Movie: Cleopatra (1963)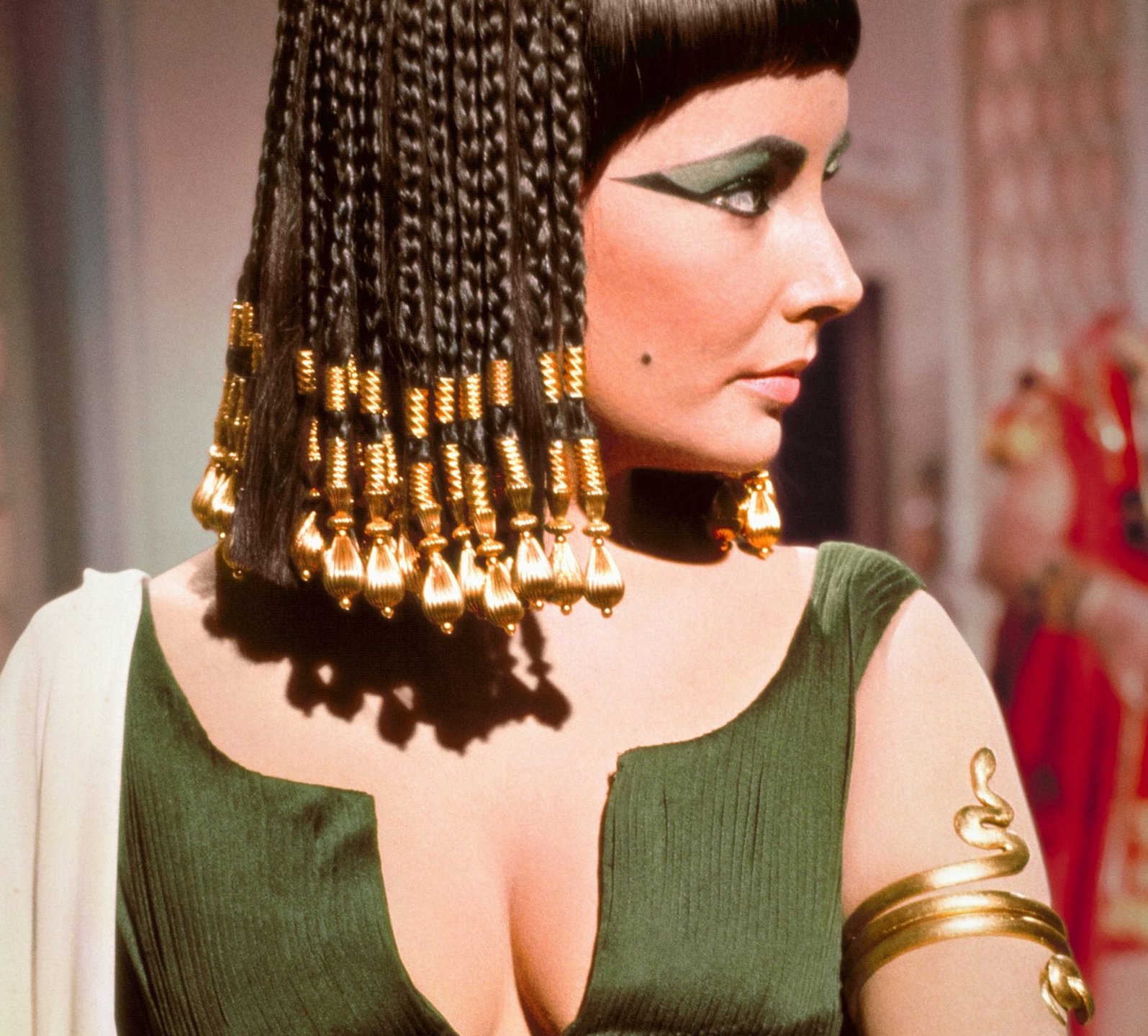 The Serpenti collection is the most iconic one by Bvlgari and owes its fame to the one and only Liz Taylor, who owned one of the most valuable Bvlgari jewelry collections. While recalling the moments spent in Rome filming "Cleopatra," she said: "One of the biggest advantages of shooting the film in Rome was the delicious Bvlgari store," referring to the one in Via Condotti. Bvlgari jewels have dotted the private (just think of those gifted to her by Richard Burton) and professional life of the actress: precisely in the role of Cleopatra, she wears many Bvlgari jewels, including a bracelet from the Serpenti collection, which recalled the watch that Liz Taylor always used to wear. In 2013, to celebrate the 50th anniversary of the movie, Bvlgari created the Serpenti Misteriosi Cleopatra bracelet/watch, with over 4,000 diamonds and 9 colored gems, which recalls the rigid model worn by the rulers of Ancient Egypt, including Cleopatra.
Green Scarf
Movie: Confession of a Shopaholic (2009)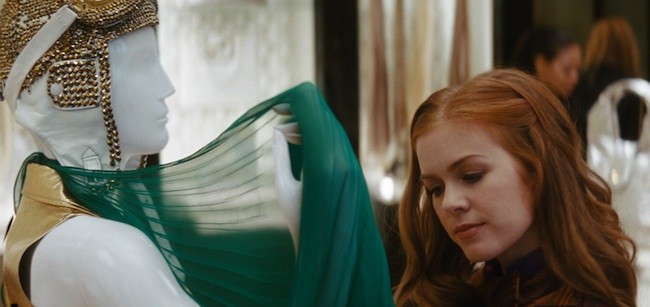 "The point about this scarf is that it would become part of a definition of your psyche": that's what the mannequin "says" to Rebecca Bloomwood (Isla Fisher) to convince her to buy a green scarf, right at the beginning of the film. And, as it turns out, it wasn't wrong at all: it was thanks to that scarf that Rebecca meets Luke and manages to expire her debts. A meaningful accessory that all shopping lovers like Rebecca (but with more moderation) wanted after seeing it on the big screen.
Leather Jacket
Movie: Grease (1978)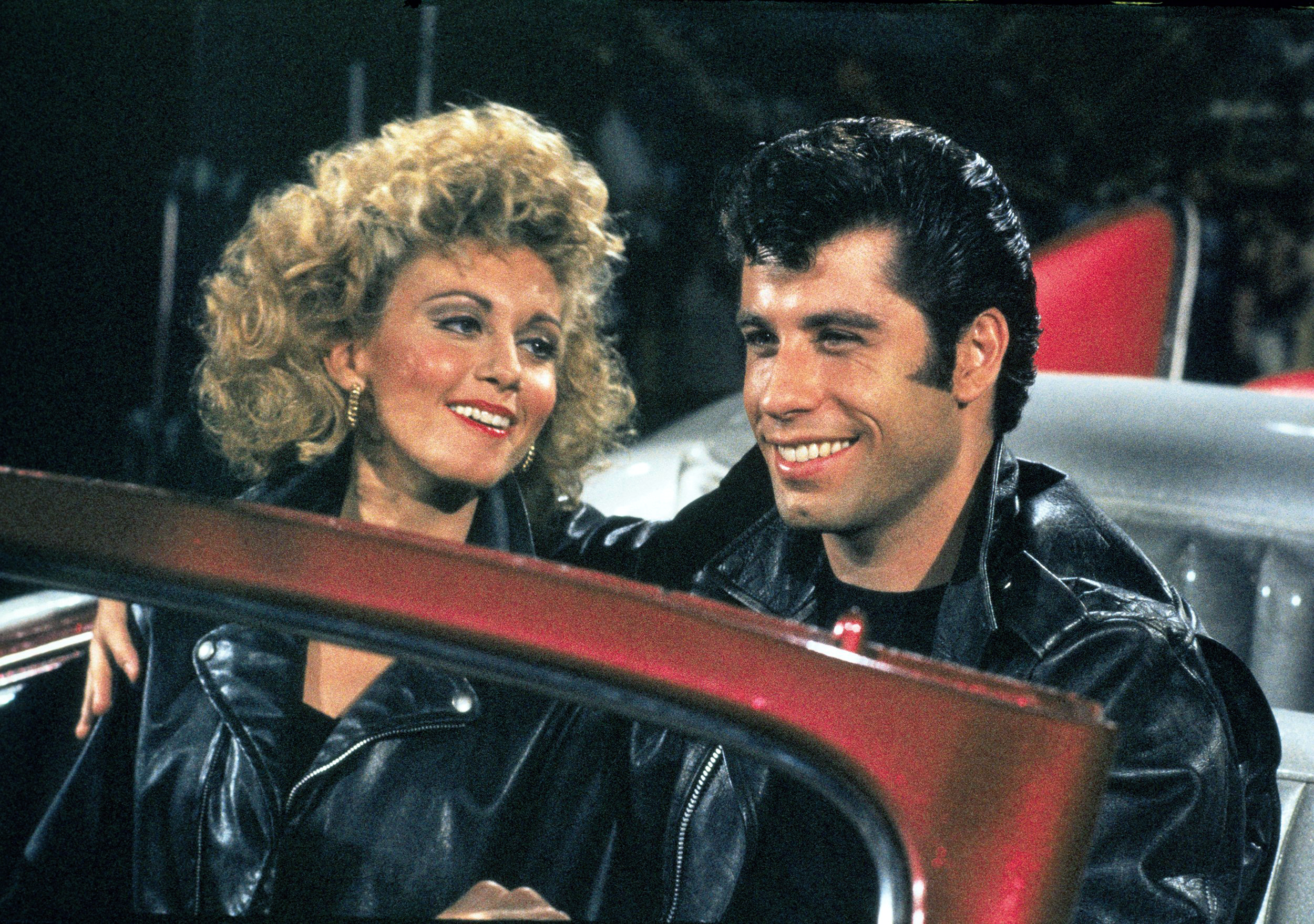 I must admit it: as a big fan of this movie, for a long time, I've wanted the pink jacket of the Pink Ladies, until I realized that the real fashion statement of "Grease" is the leather jacket. Sure, it's a piece of clothing that owes its fortune to the big screen, just think of James Dean, Tom Cruise in "Top Gun" or Indiana Jones, but it's in "Grease" that it represents the must-have of the "bad" boys and girls of Rydell High School. Danny Zuko (John Travolta), like all members of the T-Birds, wears it at all the time and during the most iconic dance sequences, while Sandy (Olivia Newton-John) reveals her rebellious nature with a total leather look, jacket included, that still makes people fall in love with it. Do we need it? Yes, even if it's been 40 years.
Knee-High Socks
Movie: Clueless (1995)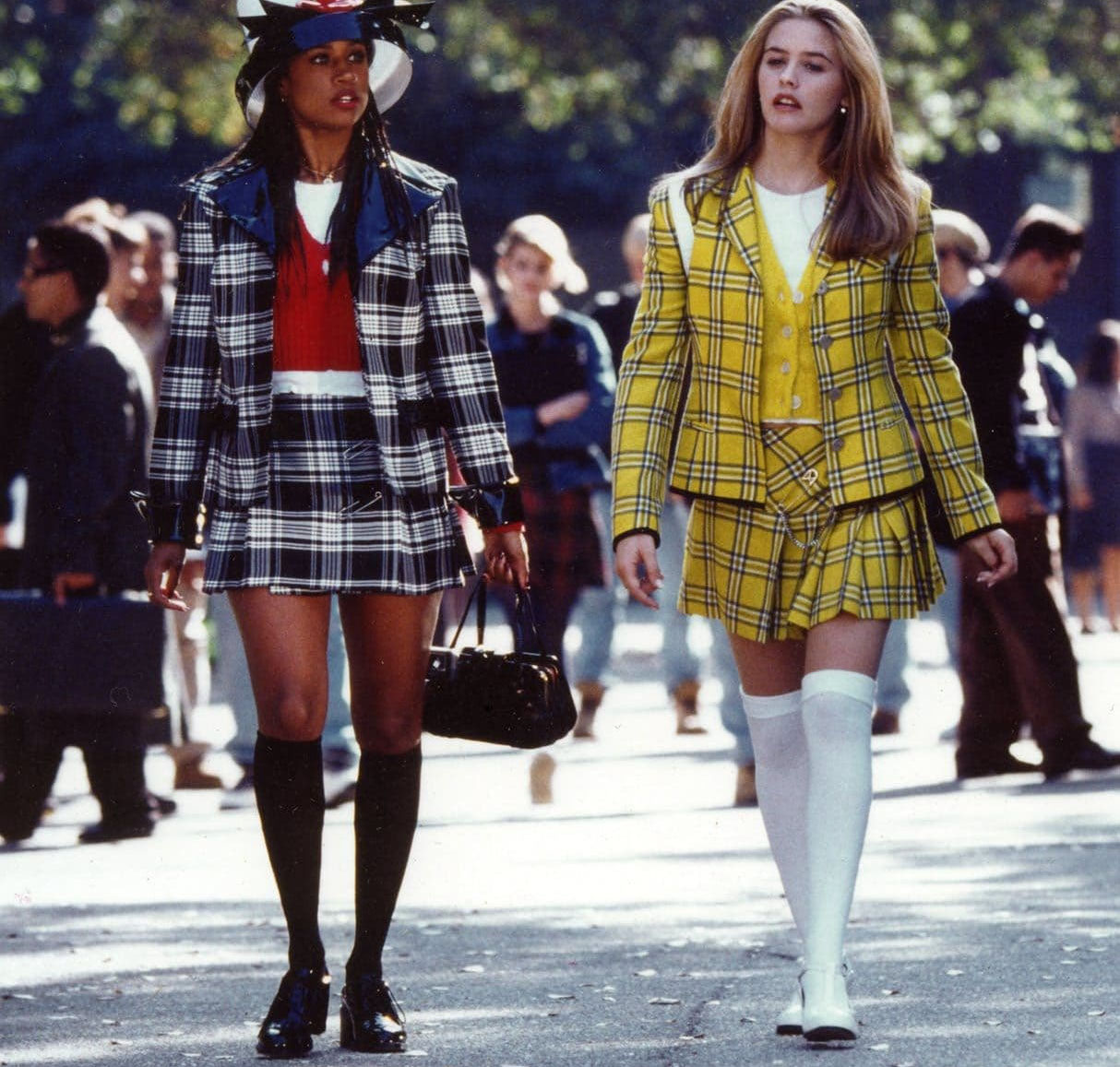 Before "Mean Girls," the first teen fashion icon was Cher (Alicia Silverstone) in this iconic 90s movie. Checked suits, miniskirts, and never-ending accessories, including the knee-high socks, which Cher and her friend Dionne (Stacey Dash) wear on multiple occasions. Since then, they are considered a fashion statement that knows no season and that goes well with several styles: among the heirs of this trend on the small screen, we find Carrie in "Sex and the City" and Blair and Serena in "Gossip Girl". A real must-have!