The Italian Rêve have had the great pleasure of interviewing Elena Radonicich at the Giffoni Film Festival 2016: the talented and beautiful actress told us, with passion and sincerity, what (for her) are the best advices for the young actors and actresses.
Elena Radonicich, Italian actress, born in Moncalieri, after her studies in Turin, she moved to Rome, where she graduated from the "Centro Sperimentale di Cinematografia". In just a few years and has had important experiences: alongside Charlotte Rampling in "Tutto parla di te", "Racconti d'amore" presented at the International Rome Film Festival, she was among the protagonists of the tv series "1992", protagonist of the movie by Adriano Valerio "Banat, il viaggio" and she also starred in the film "Alaska" directed by Claudio Cupellini.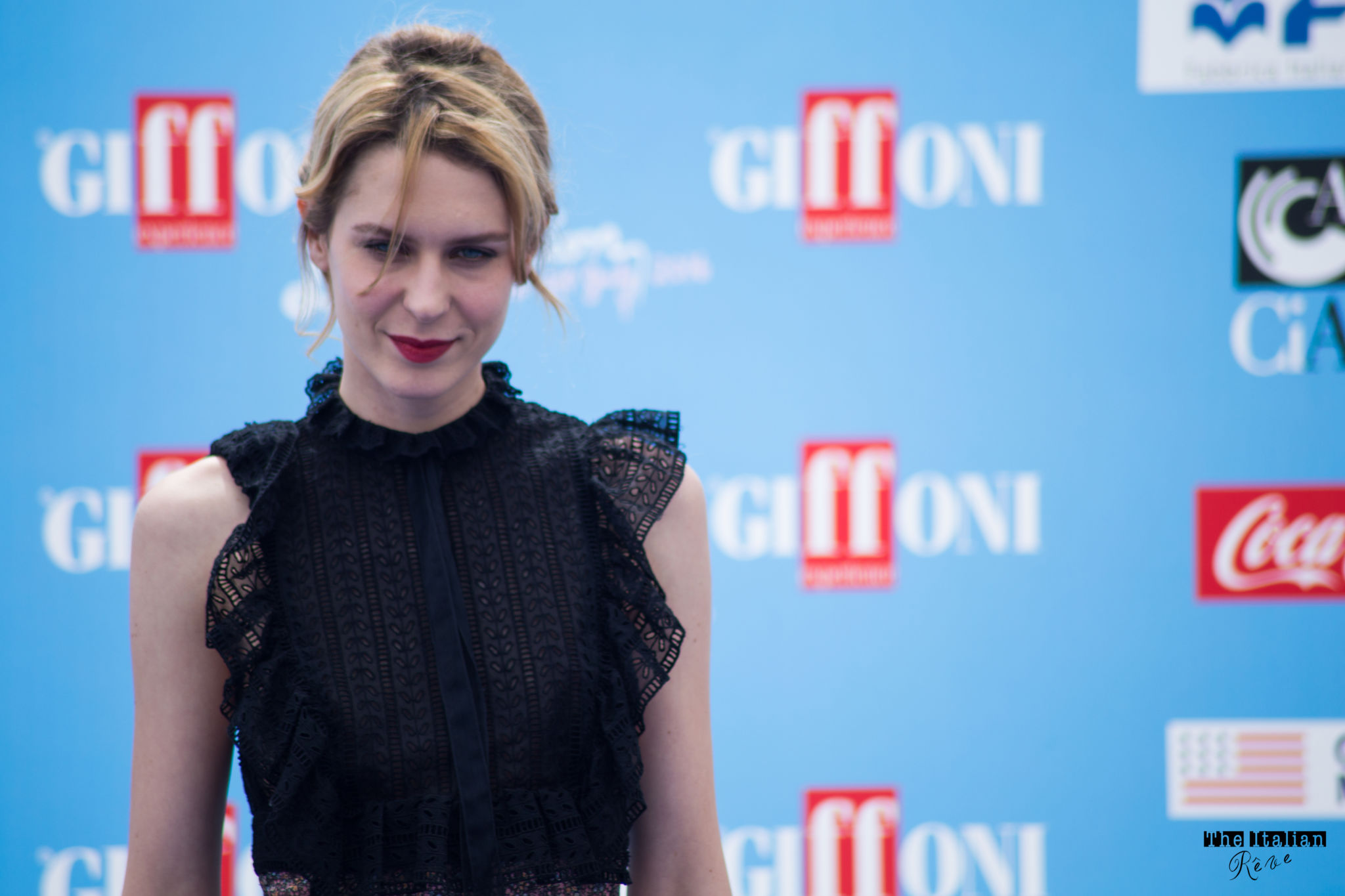 Surrounded by what she calls 'a wave of energy that overwhelms everything', she has in her eyes the grit of the artist who wants to express themselves and convey emotion to the public, and the sweetness of those who desire to give heartfelt pieces of advice. And she does give them, through her own experience: a journey of many difficulties and where humility for her must always be in first place.
About the Giffoni Film Festival, where we met her, she said: "I think this is the most important Festival because it adresses to children, the generation of the future. When I was a child, I would have liked to be surrounded by such a context, I would have done more questions and I would have understood first what to do with my life, at the time didn't have the awareness of being an actress".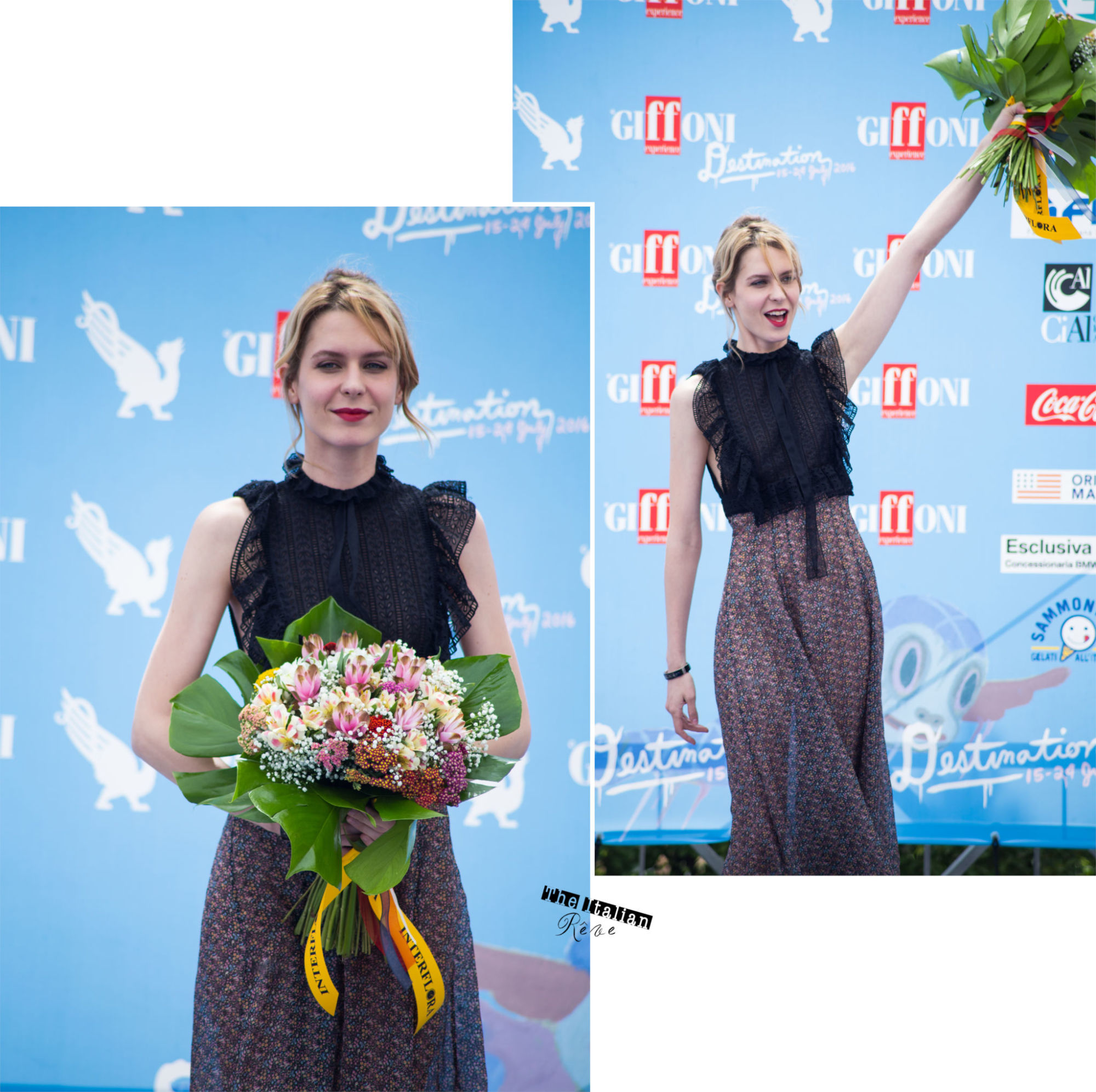 Indeed, her dream, when she was younger, was to become a singer, only for coincidence she then approached to acting, with quite a dose of naivety. Today, however, this job makes her heart beating fast, it passionate her from deep, but she underline the difficulty of doing this job. But a dream, which takes something from teenage years is still there: to play one day in the role of a "failed" singer.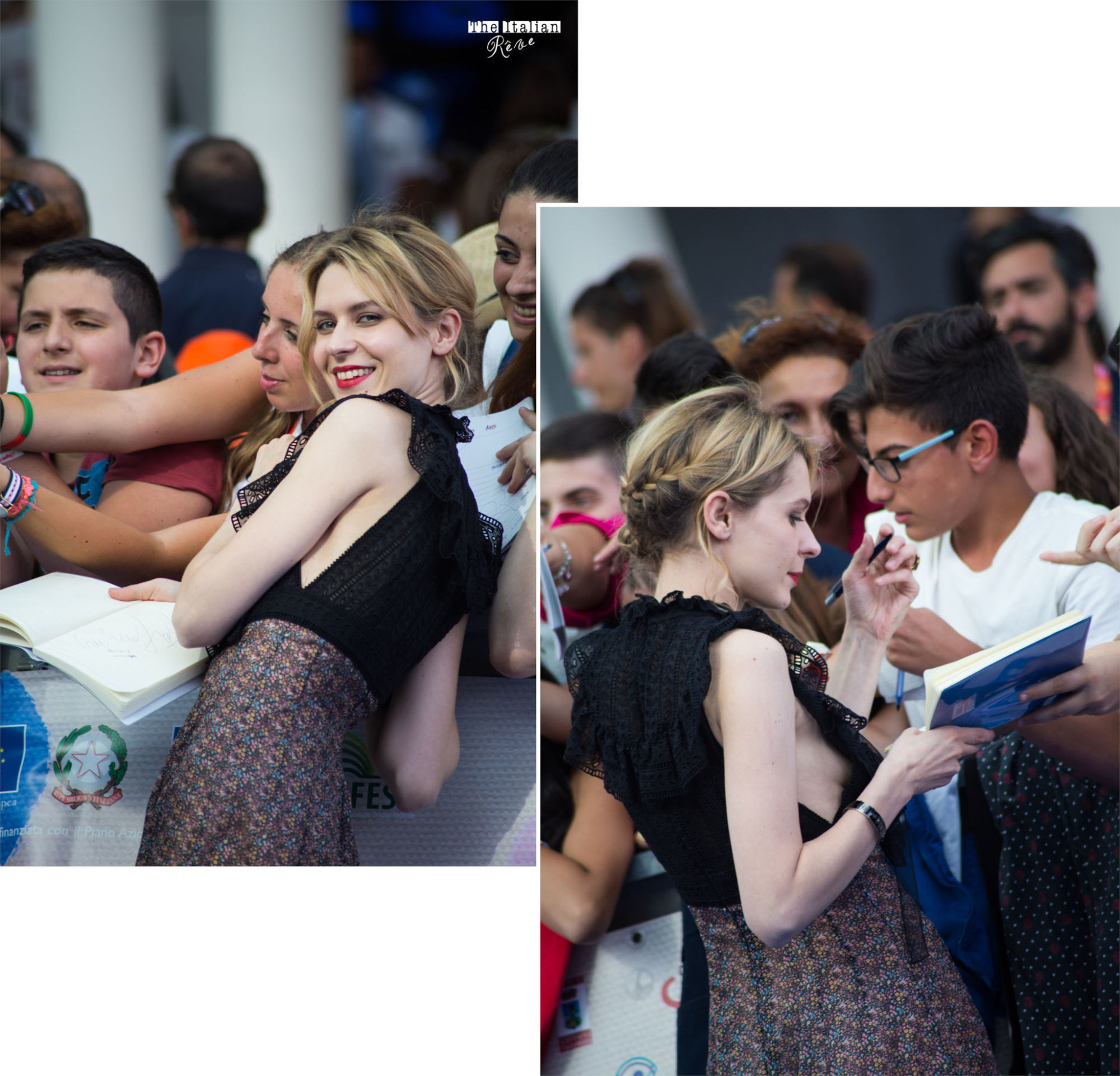 To those who criticize the cinema scene in Italy she responds: "I don't think that Italian cinema wants to tend to the American one. The case of the year, "Lo chiamavano Jeeg Robot", works because it doesn't do anything to look like another american movies, in fact the director uses a language that is completely "Italian". Reinvent is always better than copying. Why redo Breaking Bad that is already perfect as it is? It is better to launch original projects like "Gomorra" or "1992" and doing so, emphasizing our cultural identity. "