Disney has been setting beauty and fashion goals since 1937 (the year when "Snow White and the Seven Dwarfs" came out in theatres) and, eighty years later, we're still trying to be as pretty as Jane, as dreamy-looking as Jasmine and as classy as Elsa.
Now, since our quest for the perfect Disney look seems to be never-ending (Holy Grail, who? The real deal is the secret to rock a flawless skin and eyeshadow like a Disney Princess), we decided to analyze a couple of princesses, in order to get the right vibes from their flawlessness.
Will we never wake up with perfect makeup after a hundred years long sleep like Briar Rose, nor we will have smooth and not red-spotted cheeks on a snowy battlefield like Mulan, but one thing is sure: we will never stop trying!
___________
  Princess Disney Makeup
Snow White
___________

Who: Snow White is the original Disney princess, protagonist of the first ever Disney animated feature film "Snow White and the Seven Dwarfs" in 1937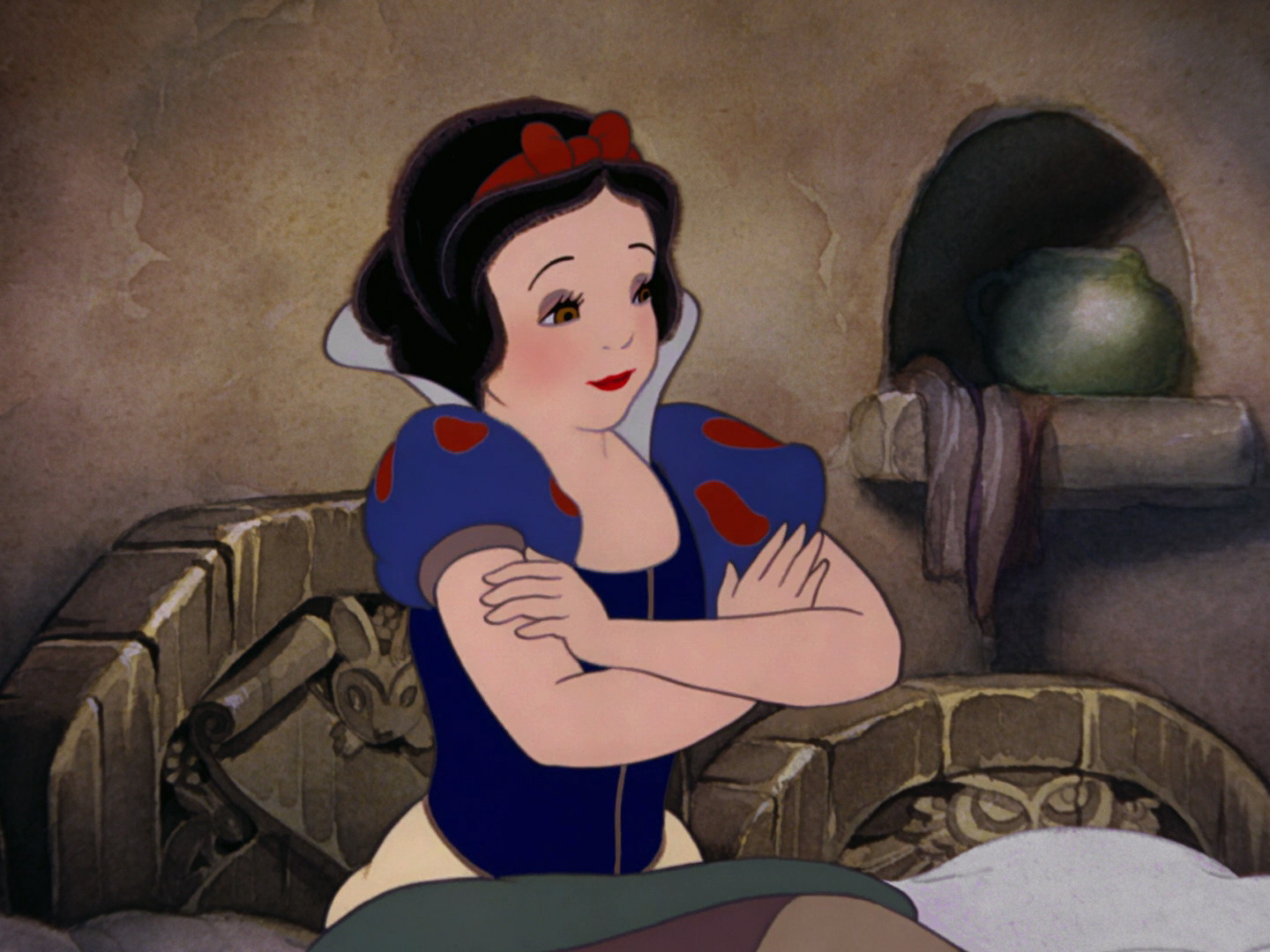 Inspiration: Snow White, like Cinderella, has a delicate, feminine and sweet nature that prevents her from really fighting or opposing the evil figure of The Queen.
Everything in her appearance, in her melodious voice and in her dramatic movements is tender, delicate, starting from her makeup: Snow White has a fair complexion, "as white as the snow" and plump red lips "as red as blood", as the Grimm's original story goes.
She also embodies the ideal of beauty of the time, with thin and drawn eyebrows, big eyes with long lashes, and a rosebud-shaped mouth…just think of Betty Boop, created in 1933 and a rumored inspiration for Snow White's appearance.
To these pretty gorgeous characteristics, Disney added a generous touch of red blush and a signature red bow to style her hair "as black as ebony".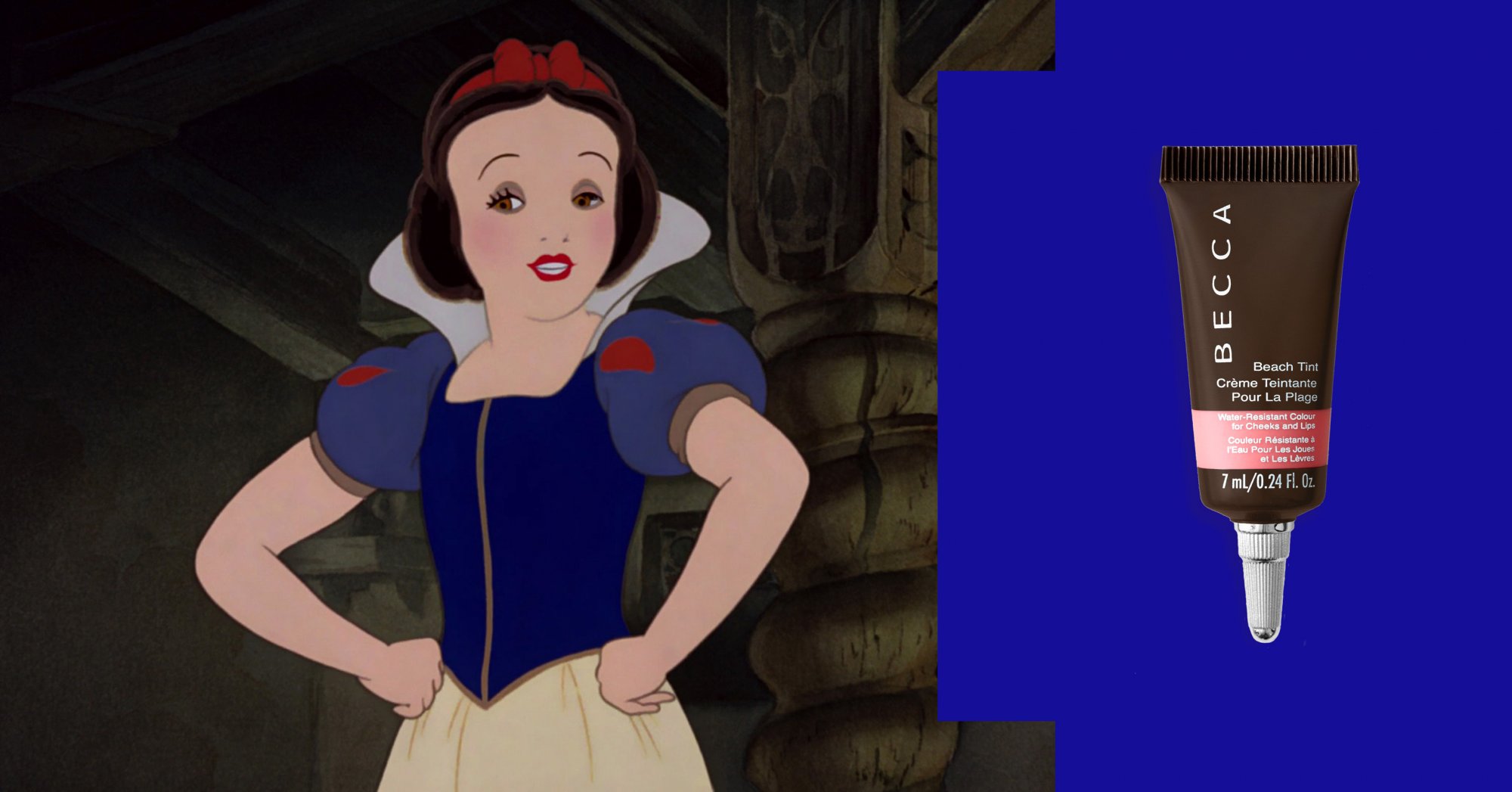 Key Product: For round and flustered cheeks, Becca Beach Tint in Lychee is a soft pink that'll make you immediately look young and innocent.
___________
 Disney Makeup
Aurora
___________
Who: The Sleeping Beauty, raised by three fairies in the woods, from the 1959 movie of the same name.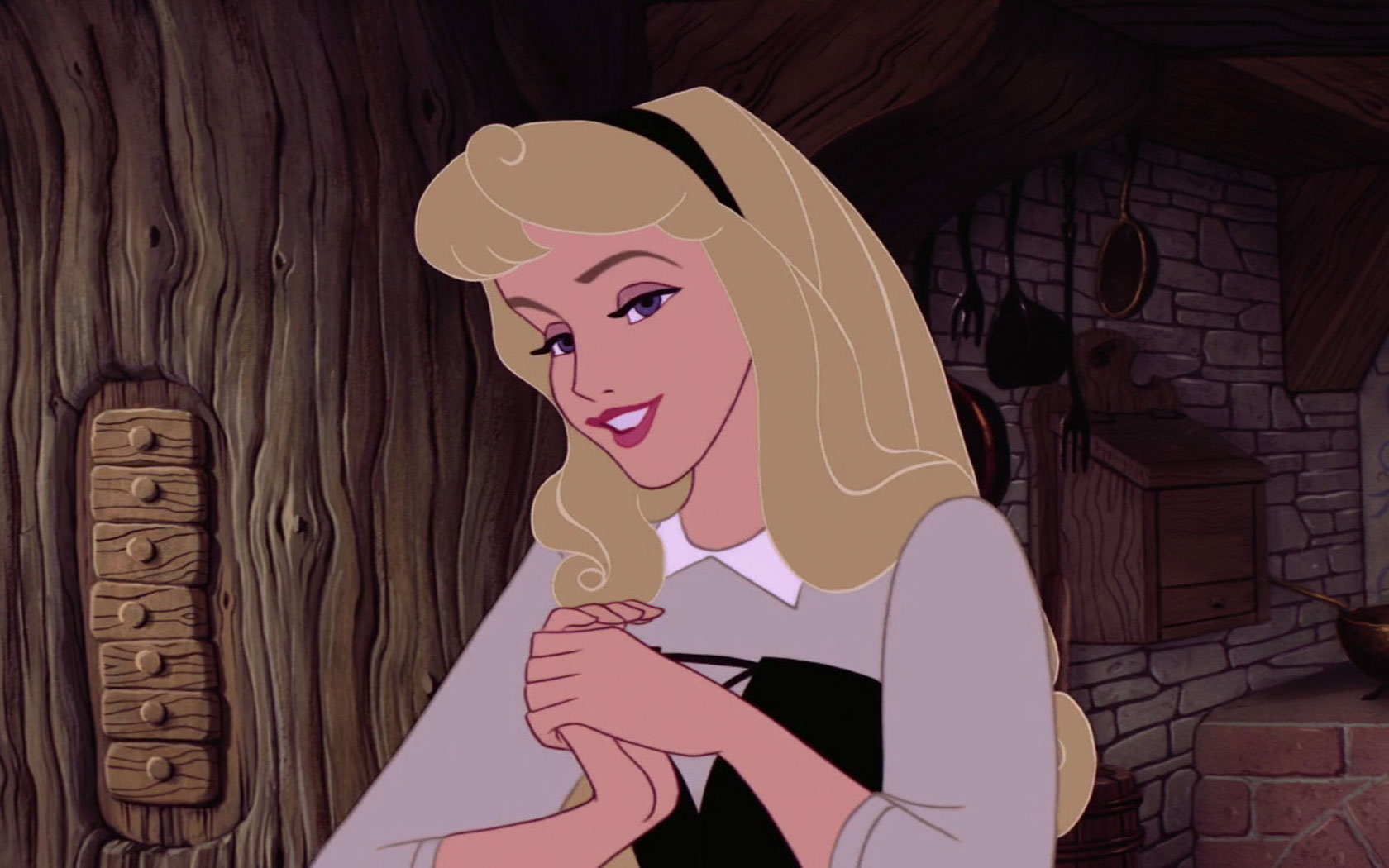 Inspiration: Aurora is a princess, but she's completely unaware of her status: therefore, she comes out as an example of genuine beauty and royalty. Aurora has a slender physique (courtesy of actress Audrey Hepburn) and fine traits, sharp dark eyes and wonderful hair "as gold as corn". Her signature makeup involves long, dark lashes, drawn eyebrows and pink lipstick.
Her classic dress may be either Pink or Blue, reminding of the perpetual contrast between Aurora's royal and peasant heritage and the humanity and fairy nature of her godmothers.

Key Product:  To look like a perfect Briar Rose, the young woman who thinks she's just a peasant living in the woods, you'll need the Burberry Liquid Lip Velvet in Fawn Rose n°9.
___________
 Disney Makeup
Belle
___________
Who: Belle has recently been back on the big screen with the live action of the classic Disney movie "Beauty and the Beast", dating 1991.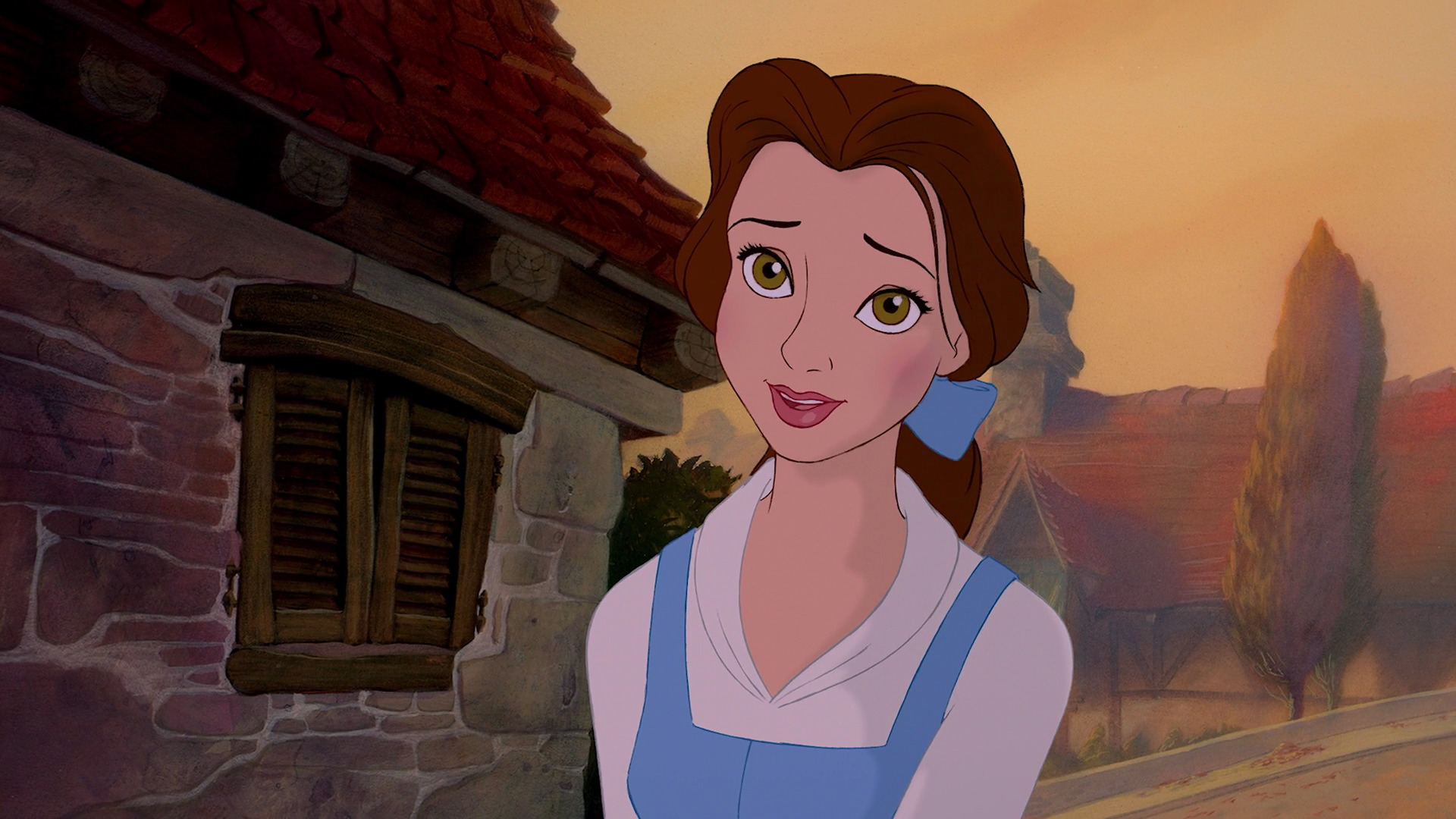 Inspiration: Belle is not born a princess, but she's an adventurous and intelligent French girl who finds beauty in the soul of a spoiled prince in a cursed castle. Her signature look would be natural, soft and an I-woke-up-like-this kind of makeup, since we know that Belle doesn't care much about appearance and fashion.
For a Belle-ish evening makeup, instead, we'd go for a soft yellow eyeshadow with a golden touch, like her gown in the famous ballroom scene, a slash of peach color on her cheeks and lips as red as the enchanted rose.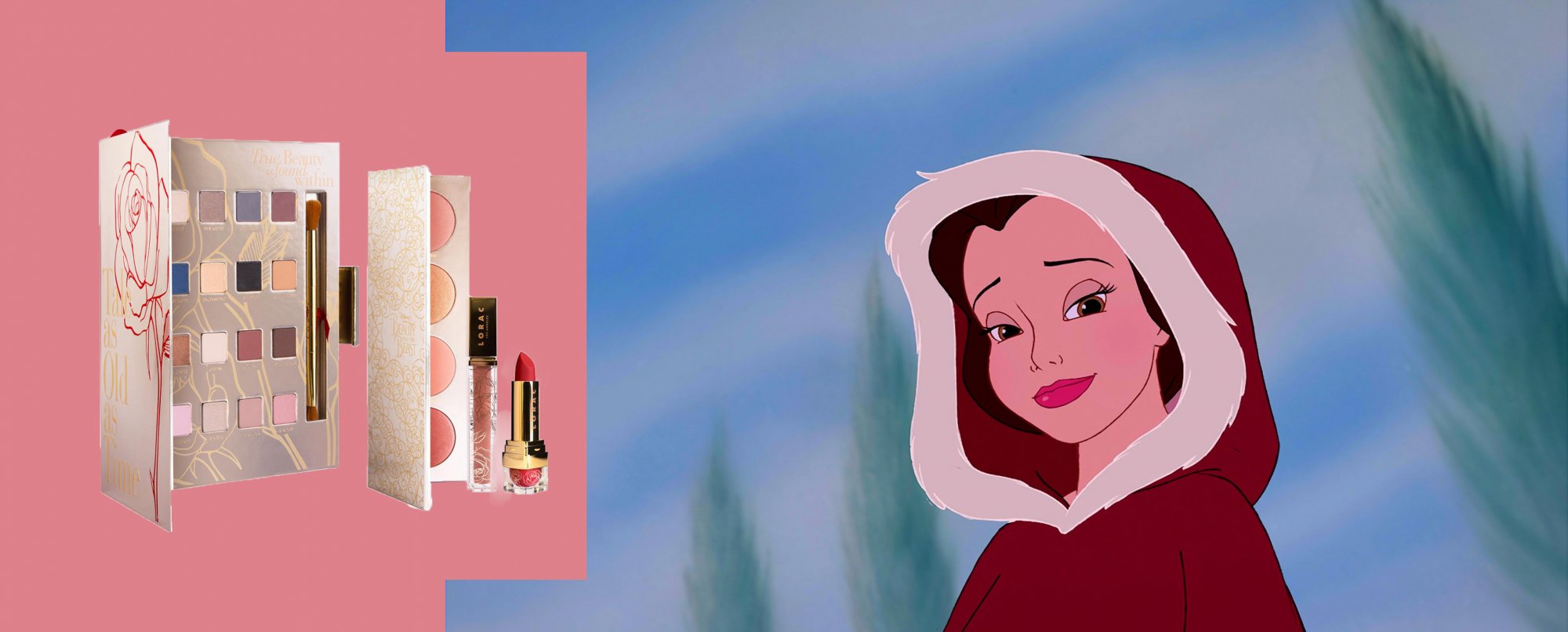 Key Product: Lorac's Beauty and the Beast inspired Pro Eyeshadow Palette. Book-shaped, with a lovely packaging and 16 matte and metallic shades inspired by the Movie's color palette.

___________
 Disney Makeup
Moana
___________
Who: Moana is the daughter of the chief on the island of Motunui, from the 2016 movie "Moana".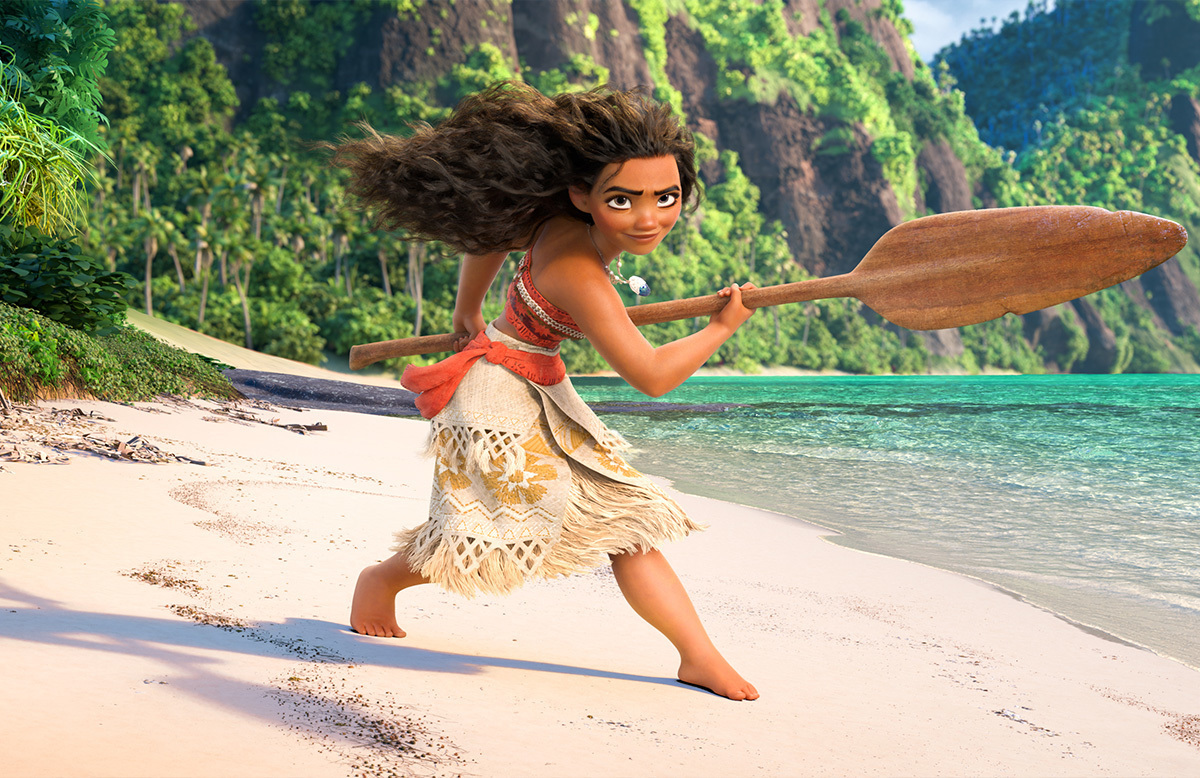 Inspiration: Bright, light blue and a warm orange like her crop top are definitely the key shades if you want to get Moana's look.
We don't expect makeup to have any relevance for young Moana while she's out saving her islands from a possible apocalypse but, if you're looking for the perfect beach-friendly beauty look, we would suggest a waterproof mascara (Moana has big, hazelnut eyes and long lashes) and to leave your eyebrows fiercely full and thick.
Moreover, one of the best features of this young heroine is her hair, perfect even in the middle of the Ocean.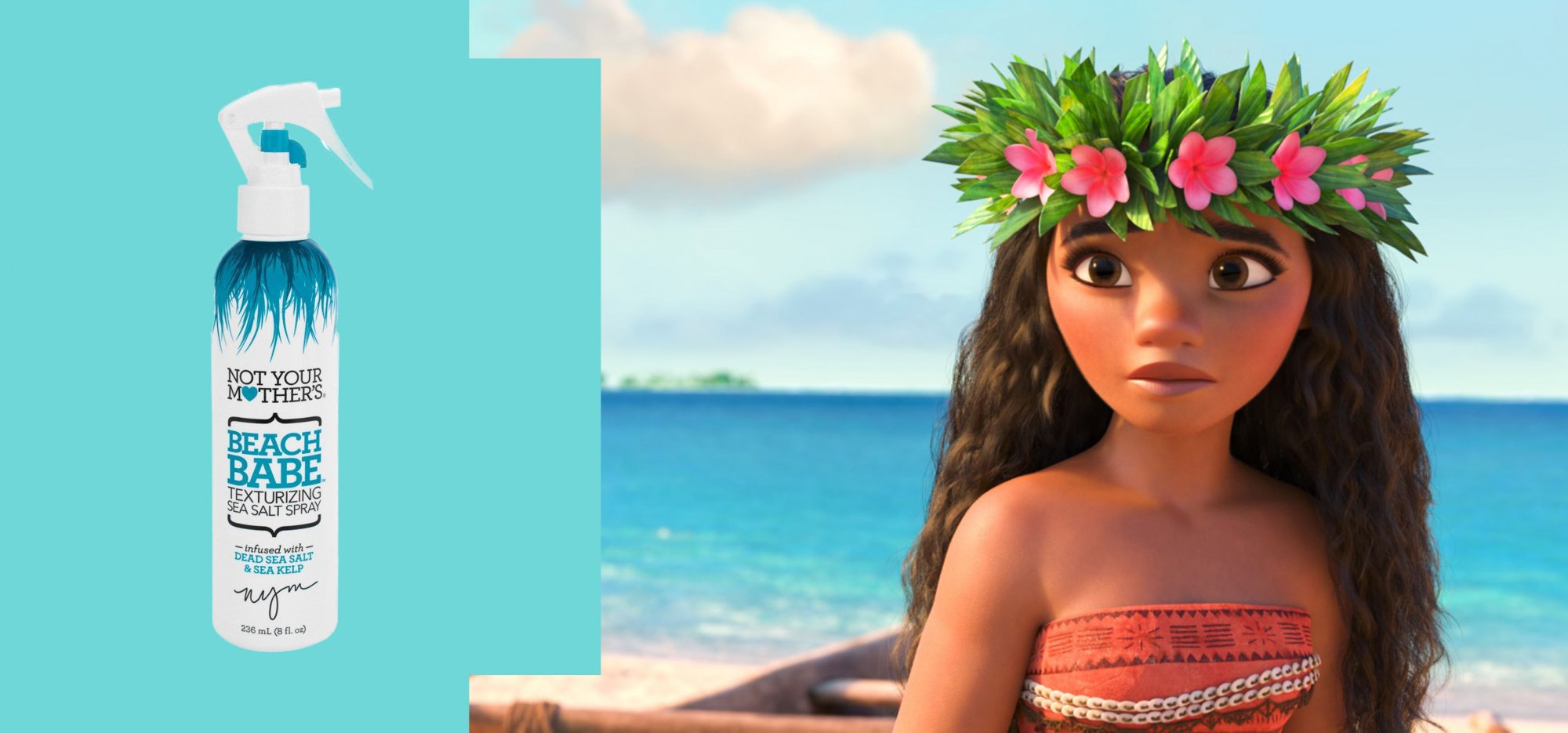 Key Product: Not Your Mother's Beach Babe Texturizing Sea Salt Spray, for sporting beach waves like Moana, even far from the heavenly sights of Polynesia.
___________
 Disney Makeup
Mulan
___________
Who: Mulan is the young maiden that becomes one of the greatest heroines of China, from the 1998 movie "Mulan".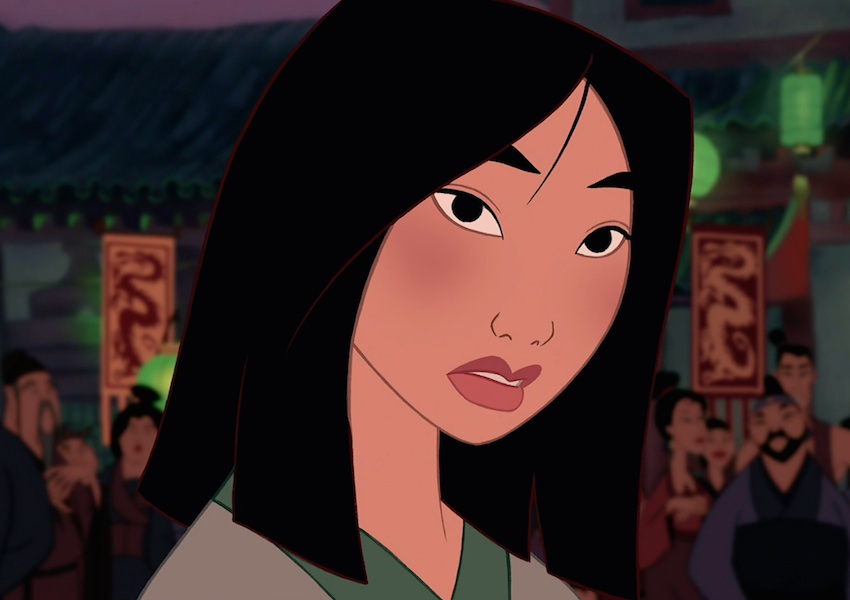 Inspiration: Ok, legendary figure and fearless Disney heroine Mulan rocks two very (very) different looks throughout the movie: the first make-over takes one song and a lot of struggle to be completed, and to be honest our girl doesn't really look comfortable with it, while the other involves cutting your own hair with a sword (argh!) and disguising as a man.
Since the first look is feminine and somehow elegant, sophisticated, we would advise for lacquered lipstick, a dark cat eye to enhance the natural shape of the eye and bright pink cheeks. For the second look, assuming you'll never have to go fully "let's get down to business defeat the Huns" mode, your best shot would be a soft contouring to chisel the cheekbones, a nude matte lipstick and a soft, peachy eyeshadow.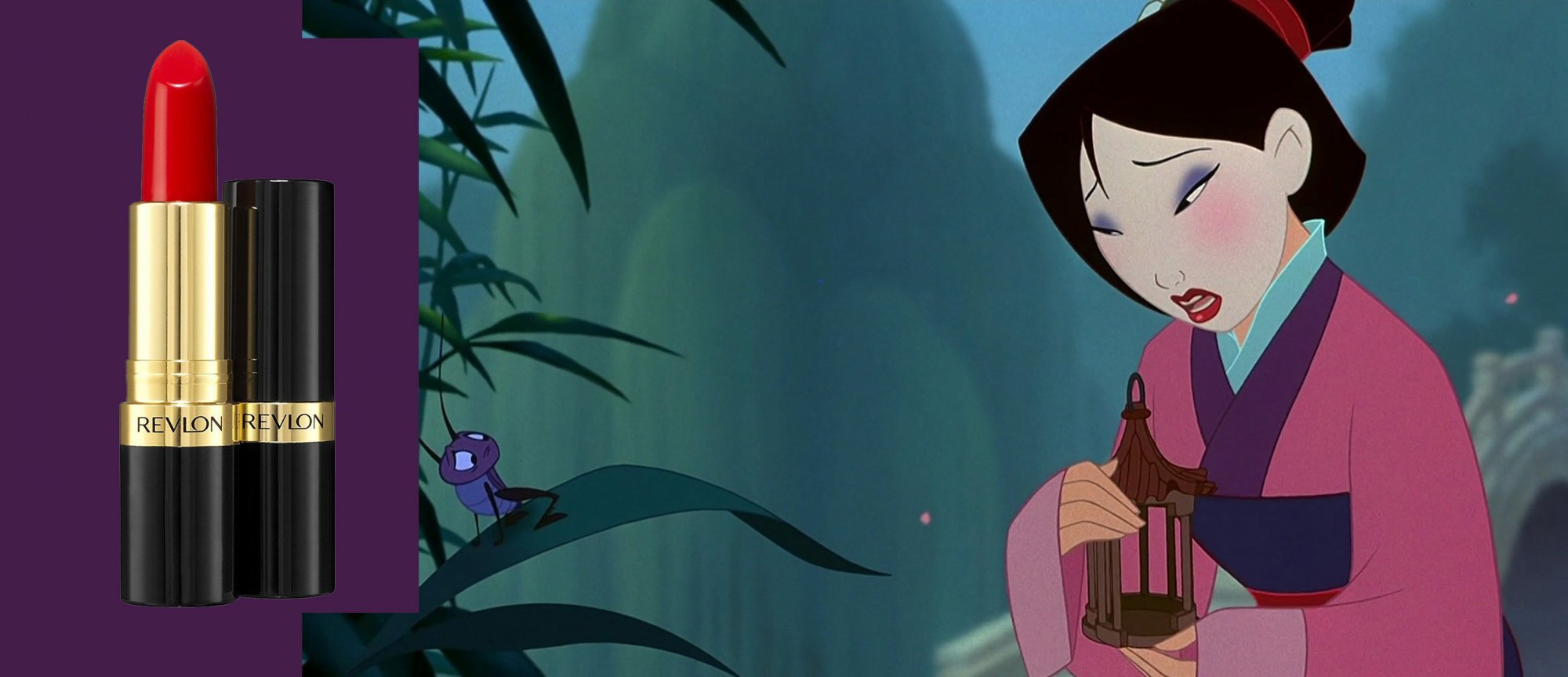 Key Product: For lacquered and red lips worthy of the approval of our dearest Matchmaker (not that we want it, anyway), we advise Revlon Super Lustrous Lipstick in Fire & Ice.

___________
 Disney Makeup
Ariel
___________
Who: Ariel is the youngest of the daughters of King Triton, from the 1992 movie "The Little Mermaid"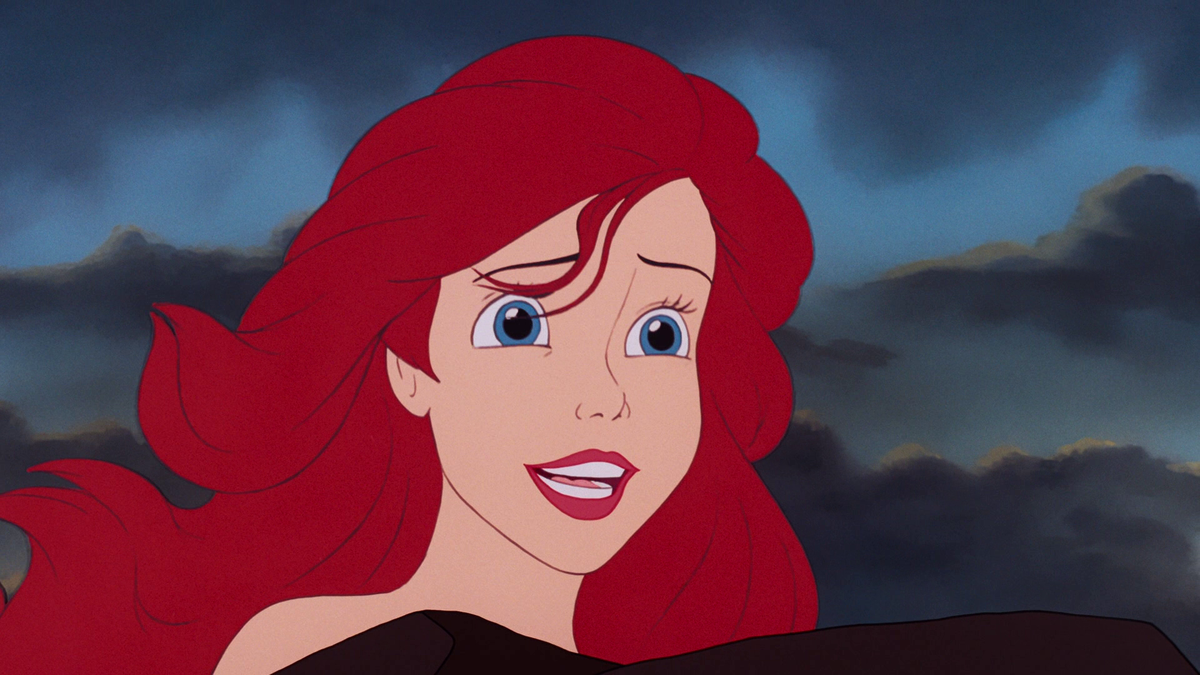 Inspiration: Ariel is a rebellious teenager with a wide collection of human tokens and a clear problem with her submarine condition (yep, when you're in love with a human your mermaid nature might get a bit in the way…just saying). She has wide, blue eyes and long red hair, and the classic heart-shaped face with big eyes, sharp chin and tiny nose. One of the reasons why we would love to be Ariel is, rather than having the entire Ocean at our feet -well, fins-, the way she looks when barely out of the water.
It takes real effort to have pretty hair even if they're soaked, no smudged mascara, flawless complexion and no dry skin because of the salt…are these things that come with being a mermaid? Where should we sign?

Key Product: Better than Sex Waterproof Mascara by Too Faced for thick and voluminous lashes, but without having to worry about the… well, wet and salty atmosphere of your Kingdom.
___________
 Disney Makeup
Tiana
___________

Who: Tiana is the New Orleans born and breed girl who, after a series of unfortunate events, is stuck in frog-shape in the 2010 movie "The Princess and the Frog".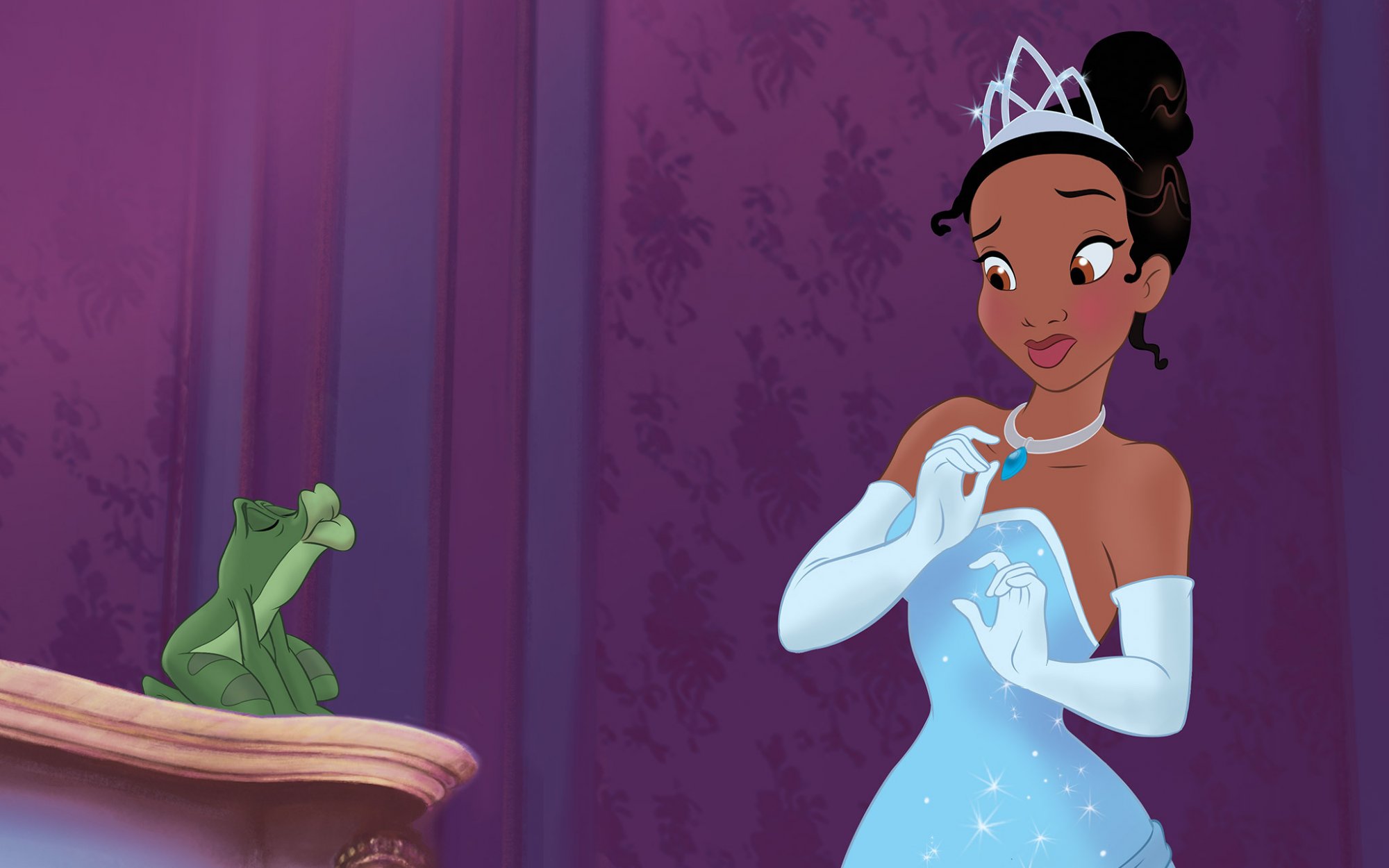 Inspiration: In the roaring '20s, Tiana works restlessly to achieve her dreams. This beautiful New Orleans girl has all the right assets to make a prince swing (brown eyes, sweet dimples and plump lips) but she cares about her own future and realization first. Therefore, Tiana is a real role model for modern girls: she makes all the efforts and, someday, she knows that she will earn her own place in the world.
Once understood her personality, it's clear that her makeup should be natural, not too structured, and with pastel tones that match well the light blue of her dance gown or the green of her wedding dress.
Tiana is shown with a Bordeaux lipstick and just a touch of pink on the lids, while the cheeks are generously powered with a peachy blush.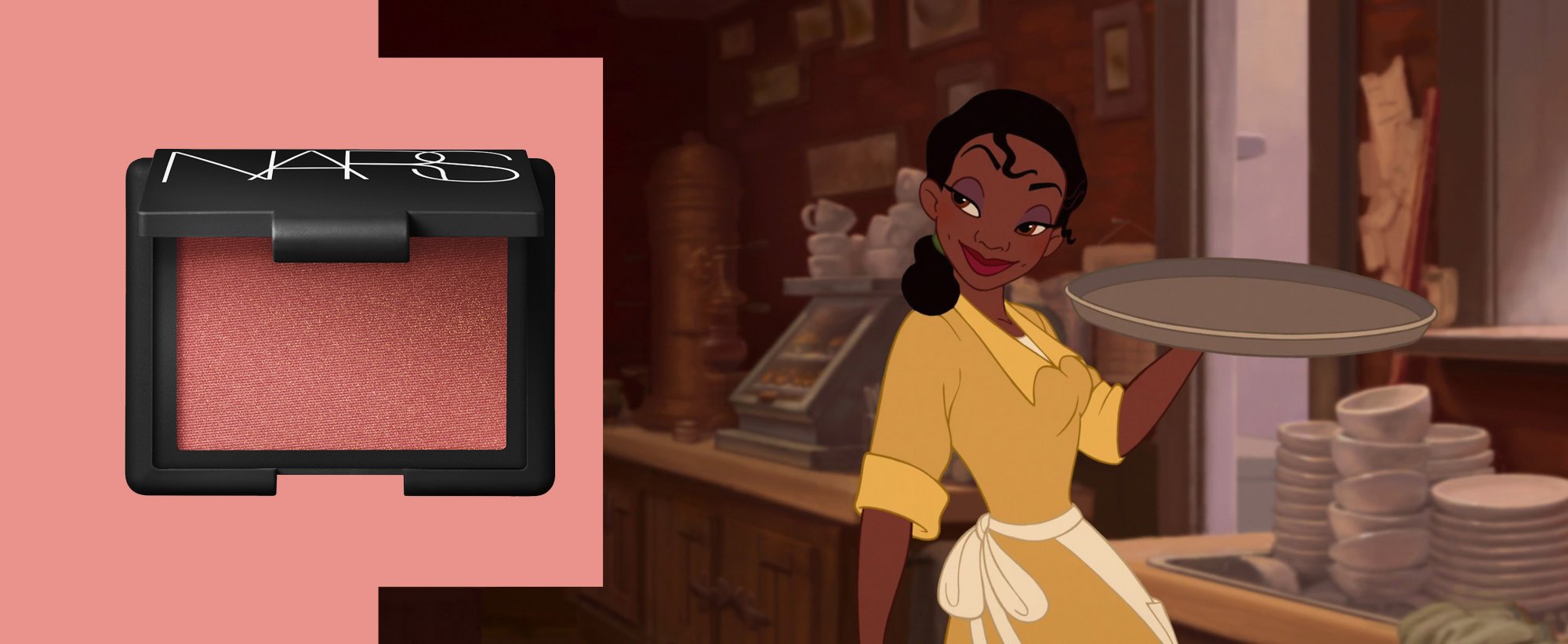 Key Product: Nars Blush in Outlaw has a rose tone with a golden shimmer, fit for a princess.
___________
 Disney Makeup
Esmeralda
___________
Who: How could we forget the beautiful heroine of "The Hunchback of Notre Dame", a much happier interpretation of Hugo's Notre Dame De Paris, that came out in 1996?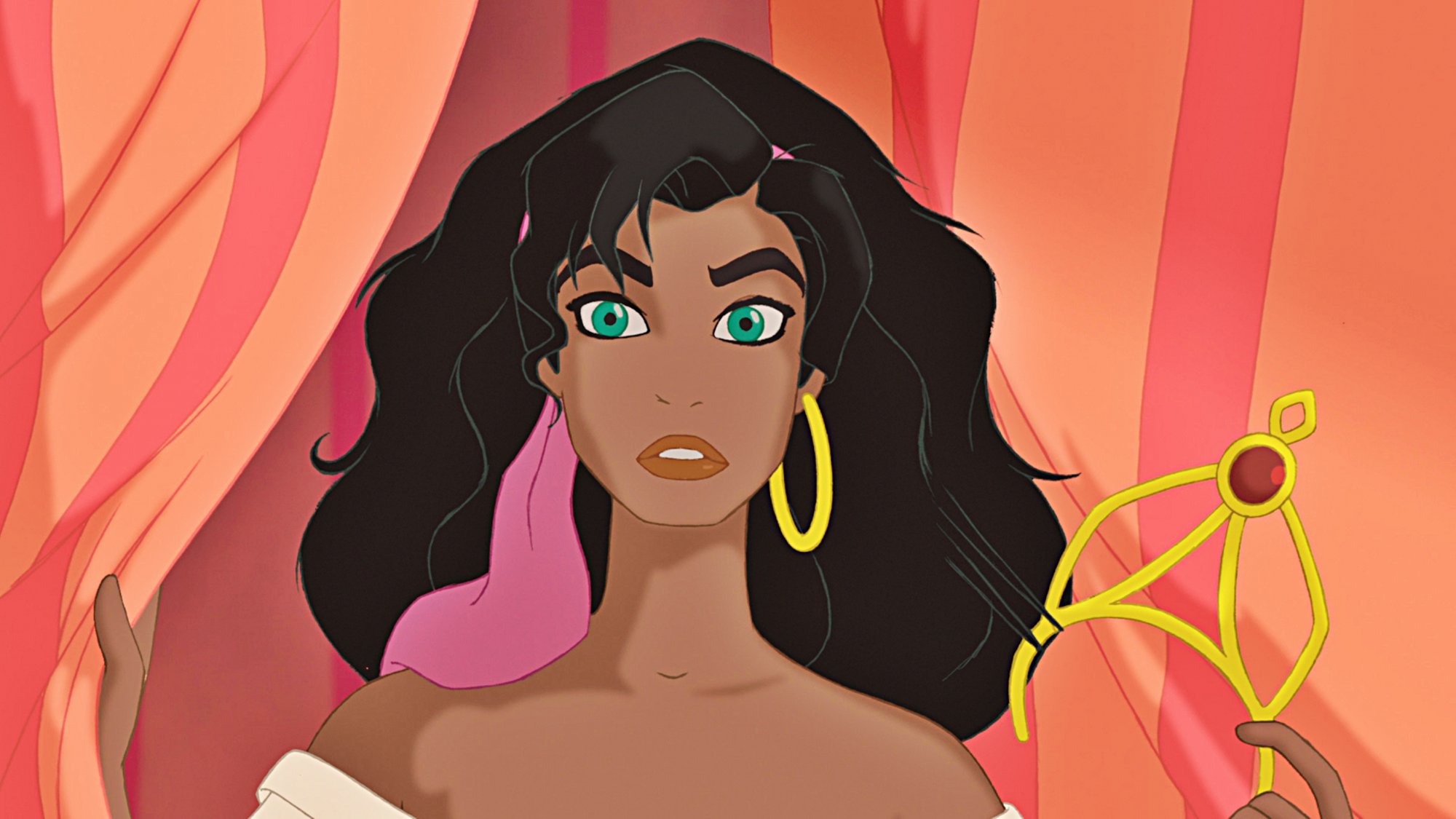 Inspiration: Let's be honest here: Esmeralda is definitely one of the sexiest and most beautiful Disney heroines out there.
She's fierce, sassy, with a strong attitude but also a kind heart, and her look mirrors all her qualities: unruly hair, pitch black, warm-colored flawless skin, oxblood lips and bold, thick eyebrows.
If you say that you've never been mesmerized by the incredible green of her eyes or by her knowingly smirk, you're definitely lying.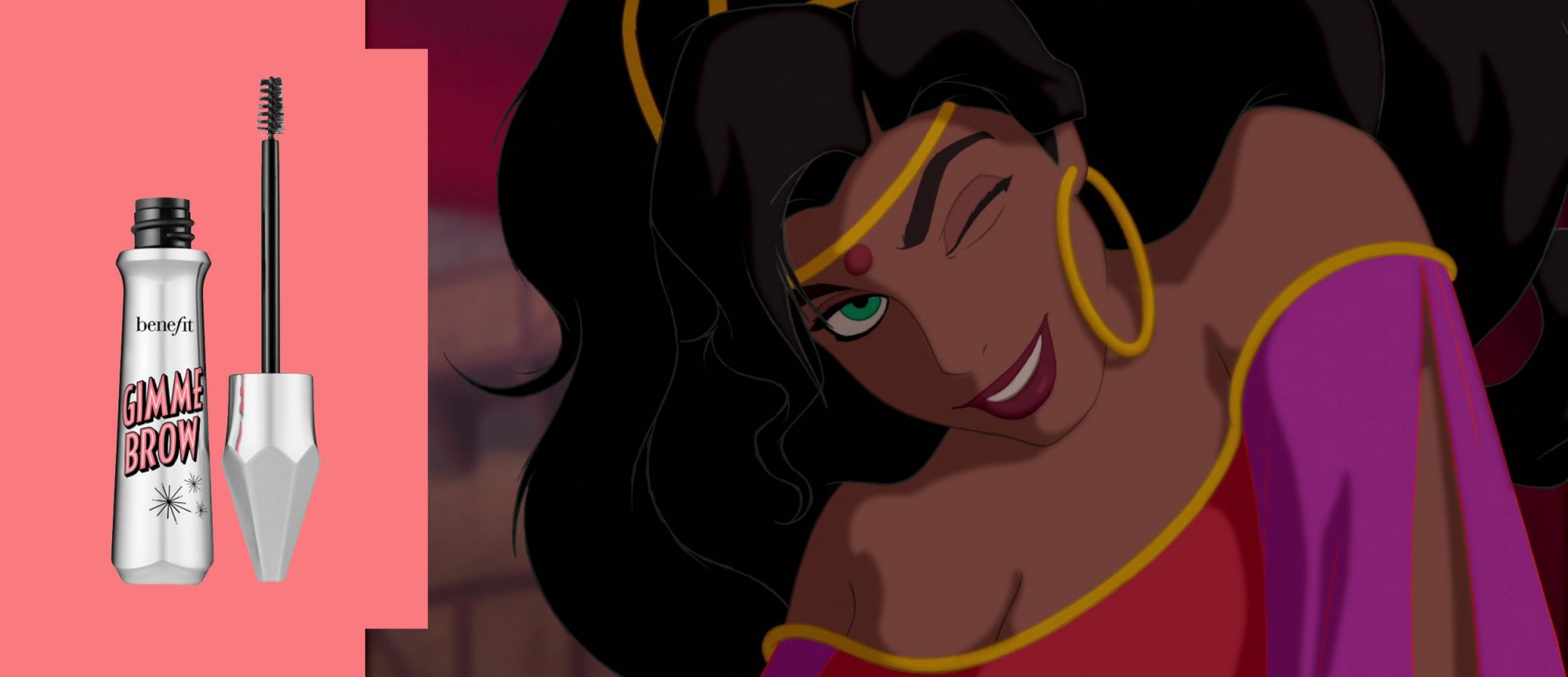 Key Product: Part of Esmeralda's great charm is given by her expressiveness. Gimme Brow Eyebrow Gel by Benefit will help you to achieve her eyebrows goal.

___________
 Disney Makeup
Rapunzel
___________
Who: Rapunzel is the heroine of the Disney 2010 3D movie "Tangled", the most expensive animated film ever made and a real success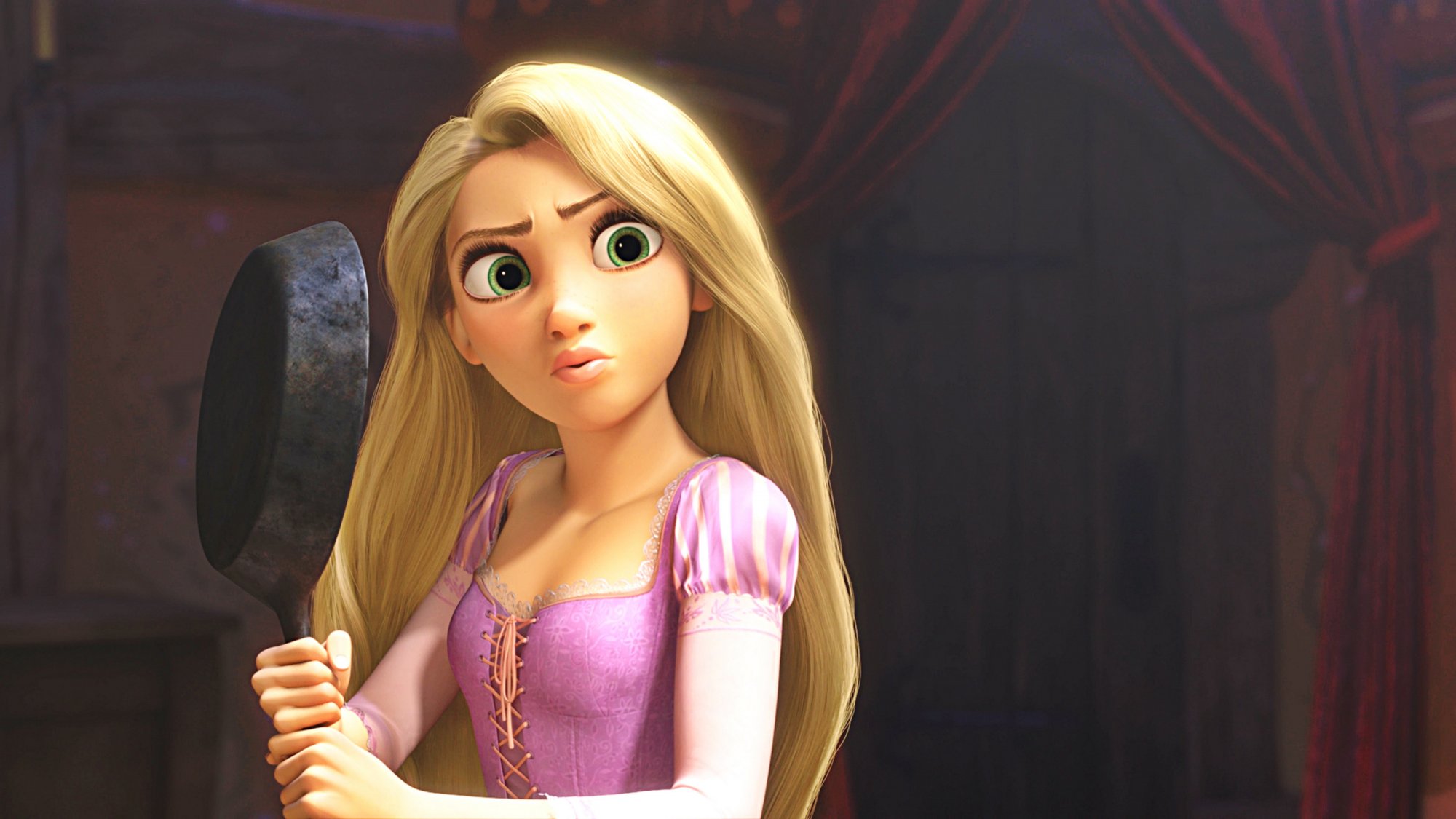 Inspiration: Rapunzel has wide, green eyes and a smile that could brighten up a rainy day. Her makeup is nude, with a touch of lipgloss and a naturally flawless complexion (after all, she has all the time in the world to take care of her beauty routine), and her eyebrows would be not too thick, yet natural. She's great, but it's her hair that stands definitely as the ultimate hair goal.
It's long (well, maybe a little bit too much), ash blonde and always bright, plus it never gets frizzy or half-waved-half-straight, so…yeah, we definitely want that. Even without the magic flower deal.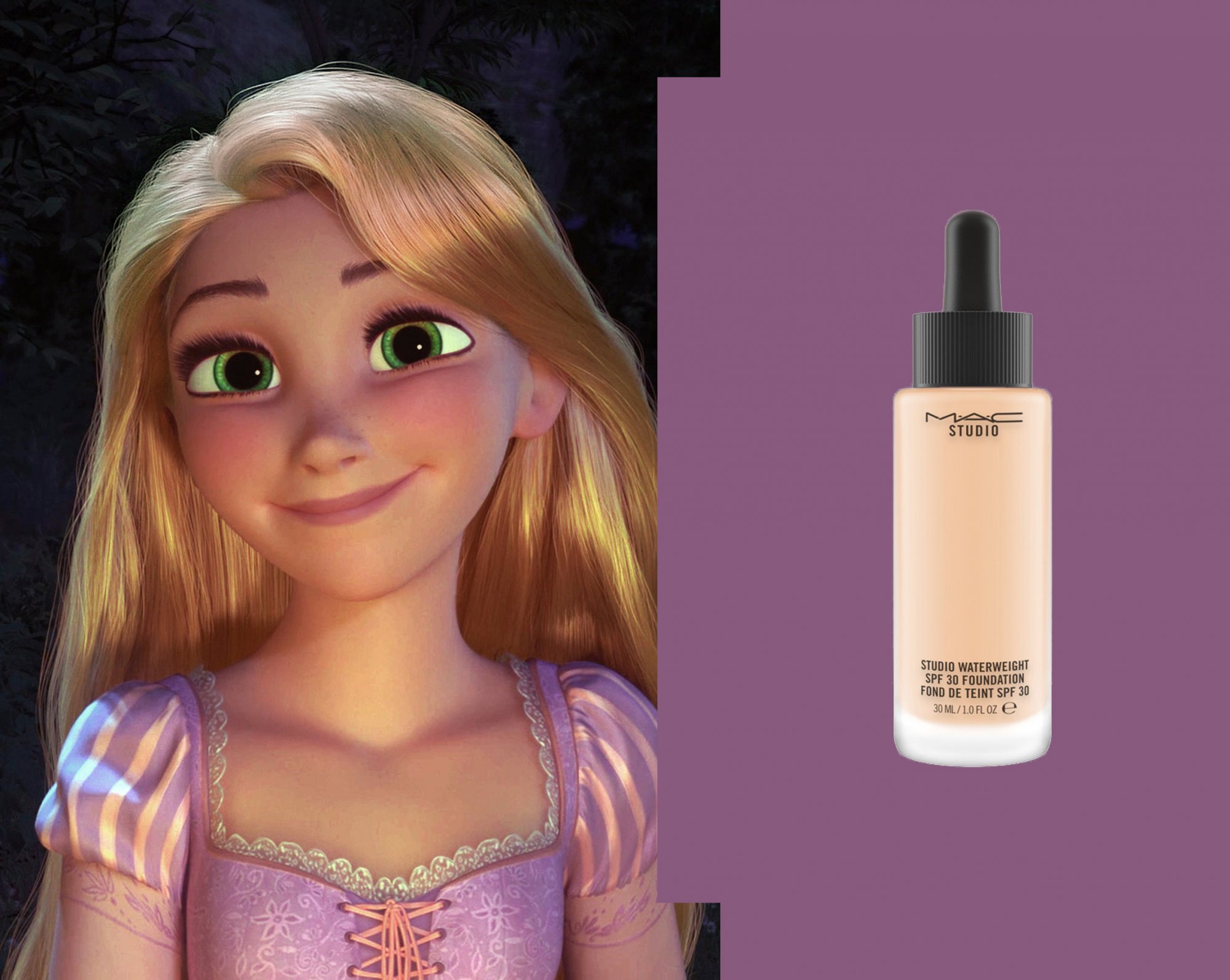 Key Product: Studio Waterweight SPF30 Foundation by MAC is a fluid, light formula that grants a natural-looking base.
___________
 Disney Makeup
Elsa
___________

Who: Elsa is the controversial Queen of Arendelle and co-protagonist, along with her sister Anna, of the 2013 movie "Frozen."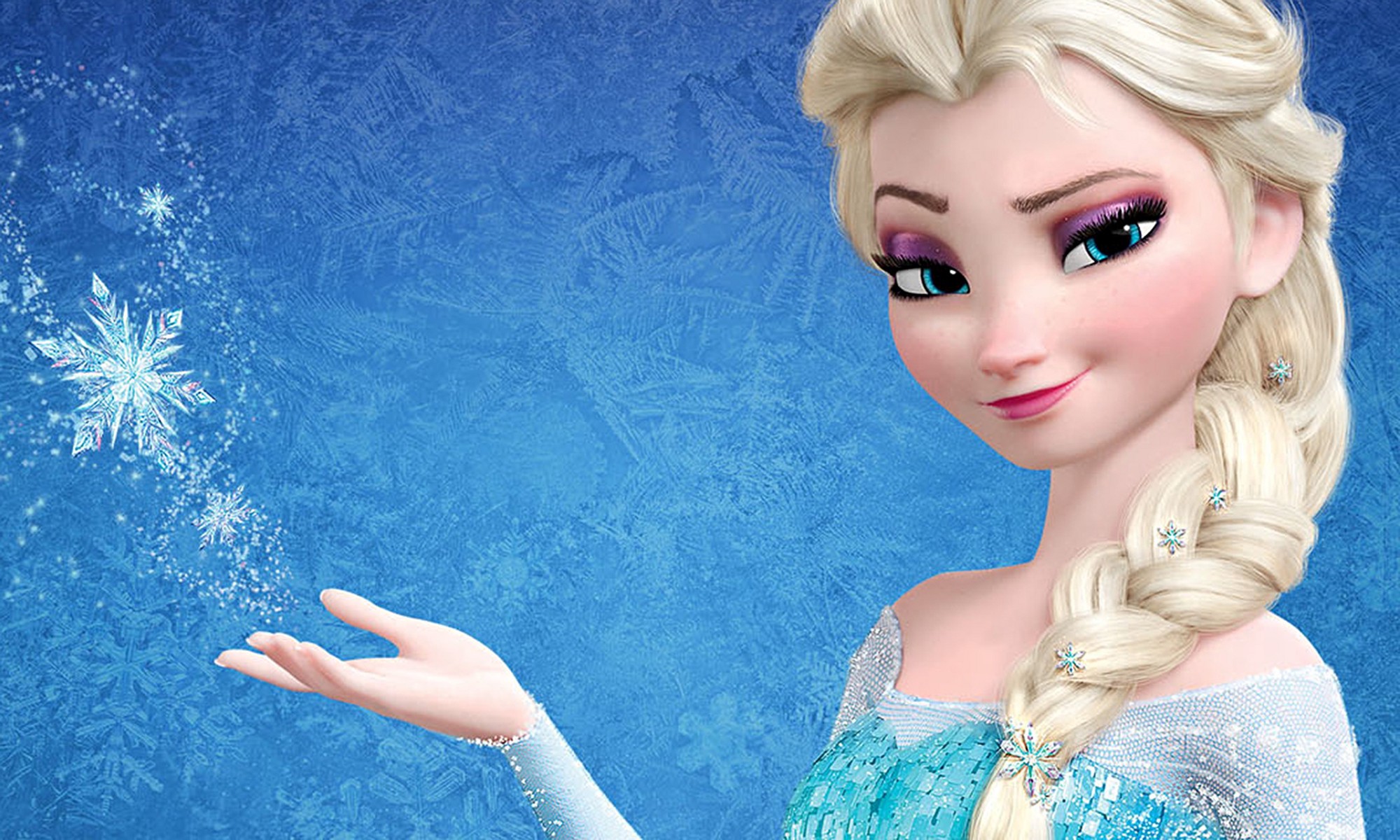 Inspiration: Elsa's makeup is definitely on point throughout the entire movie. She's the first Disney princess to rock a realistic, purple smoky eye (the color on her lids is a deep, metallic purple, that shades into a rich fuchsia on the crease) and definitely some eyeliner.
Her light blue eyes are framed by long, thick lashes: again, given Elsa's blonde hair and Nordic features, we suppose that her lashes are pitch black thanks to a generous dose of mascara.
Queen Elsa's lips are thin, but bright thanks to a pink lip gloss.

Key Product: For an Elsa look-a-like smoky eye, we suggest the Urban Decay's eyeshadows in Tonic (a cold and pearly violet) and 1985 (a rich and metallic fuchsia)