It is not that easy to become part of the fashion world. However, a chosen few have succeeded, and still succeed today, in entering the history of fashion. We frequently see these artists as "mythological" figures, but we must not forget that they were and are first and foremost human beings, with fragilities and weaknesses, fears and uncertainties. And just like all of us, they needed support and love from someone they could count on and receive words of comfort and courage from, all along the way.
Here are five stories of some great designers who would have not become the legends they are today without the support and love from some special people standing behind them and, most importantly, by their side.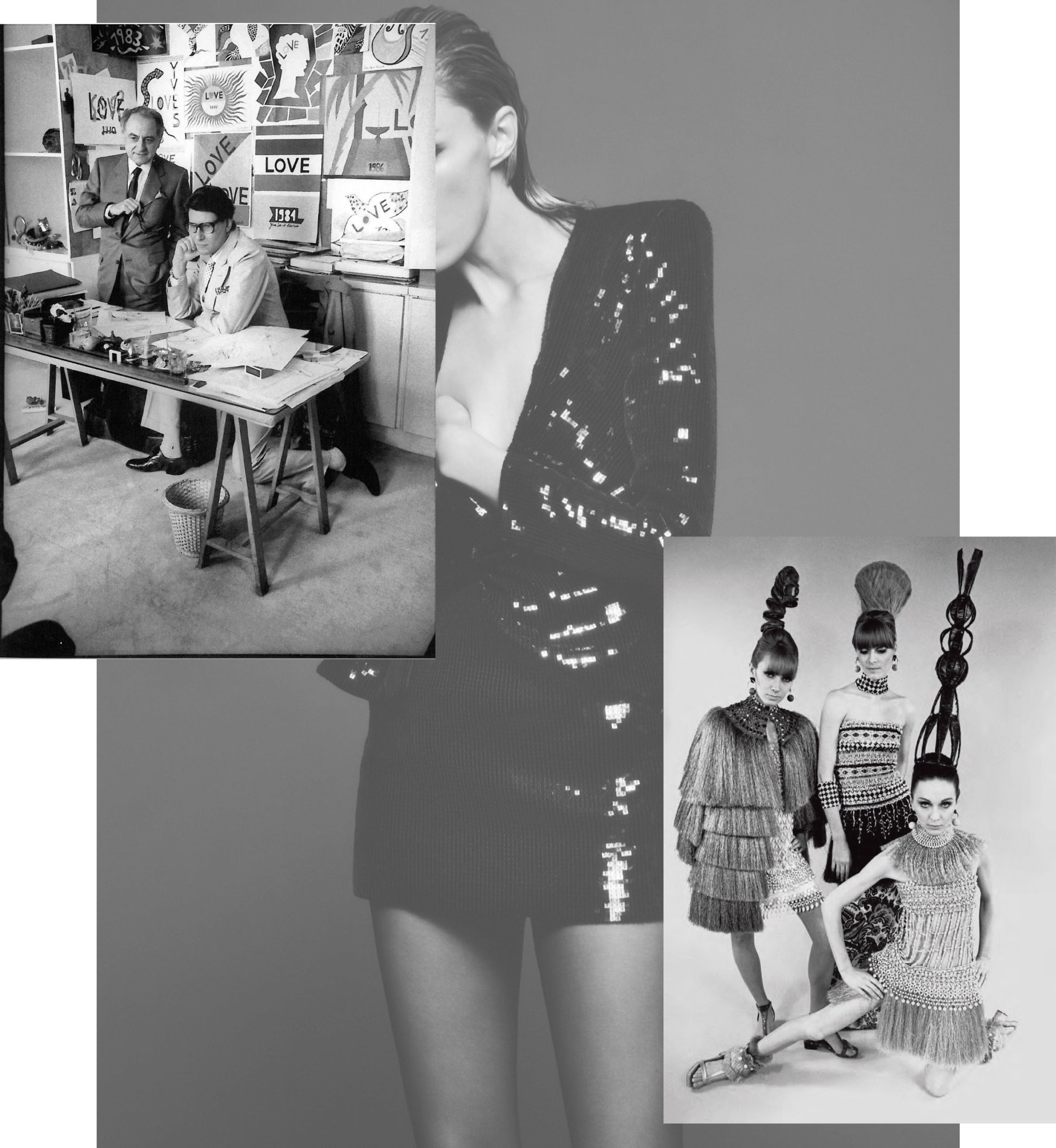 Piere Bergè, Yves Saint Laurent's historic partner and trusted wingman, passed away in 2017: a first-rate businessman, he contributed to the famous designer's fame not only financially and materially, but also and especially emotionally. The two met at a dinner in 1958 and they have loved each other ever since then: a passionate love story of course, as well as difficult and troubled; after all, loving an artist is not always easy, especially if you are quiet by nature as Pierre was, although this has never stopped him from making important decisions not only on a private level but also for the brand. In 1961, Pierre Bergè and Yves Saint Laurent founded the homonymous fashion house together, starting the history of one of the most famous Maisons of all time.
Bergè decided to follow Yves not only in the commercial aspects of the company but, above all, in the human, personal ones, protecting him from the others and above all from himself, from his abusive attitude and depression. With his help, the designer created the clothes we still know and admire today. Despite their historic break-up in 1976, Pierre and Yves never really left each other and, as the culmination of their relationship, in 2008 they decided to get married. Two opposing but totally complementary characters who made, and still make, millions of people dream.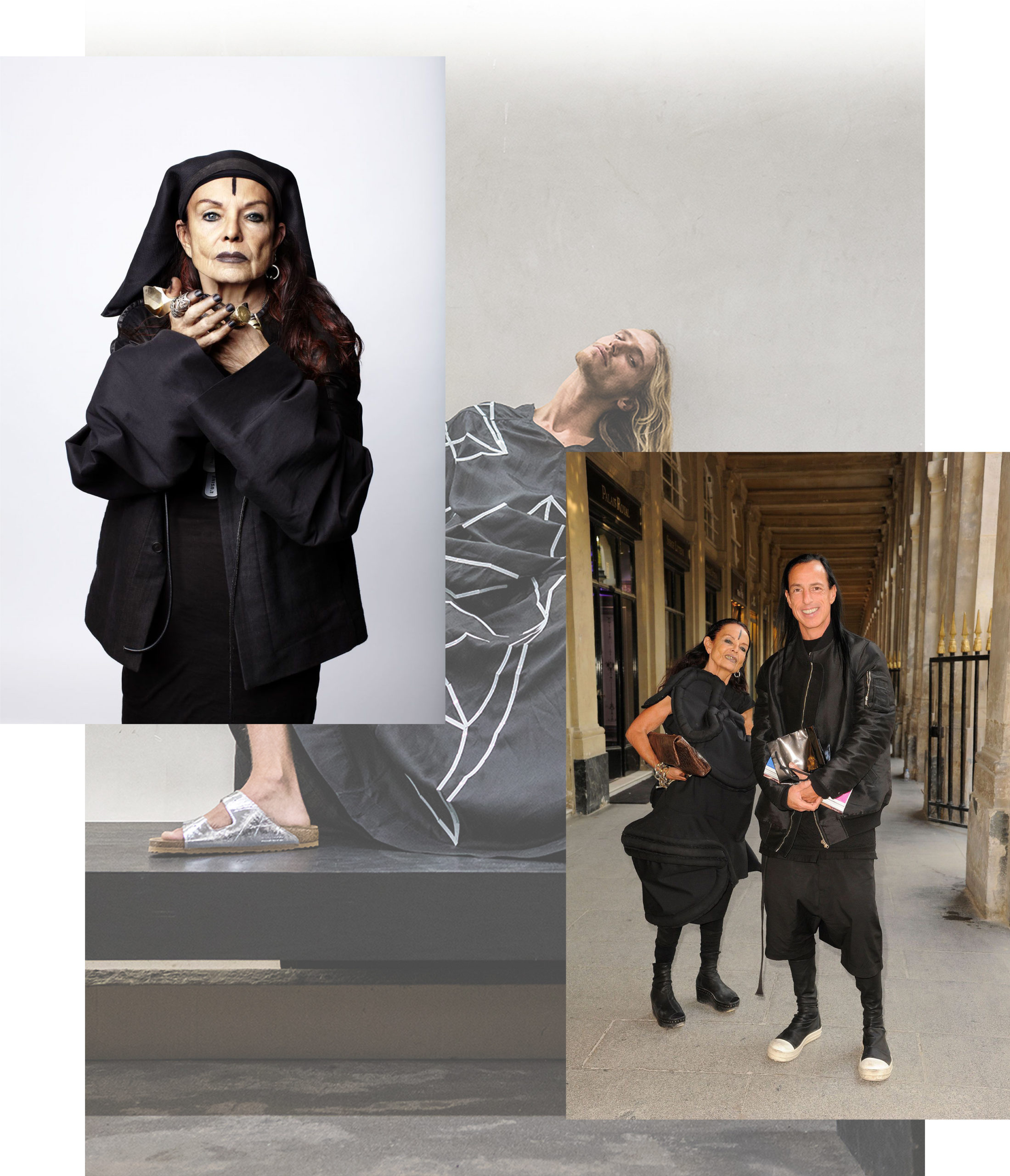 Wife and muse: this is what Michèle Lamy has represented since 2006 for designer Rick Owens. Her origins are almost as mysterious as her appeal; born in France, rumor has it that she comes from a family of Algerian origin and that her grandfather made accessories for one of the world's greatest designers ever: Paul Poiret. Before moving to the US, she studied law and toured France as a cabaret dancer. However, she quit that job to become an accessories designer: it was in her Lamy company that she met the young Rick Owens; their connection and work relationship soon evolved into something more: they fell in love and the Lamy brand became the now-famous Rick Owens. Michèle Lami is a strong, rebellious woman and her dark style is a perfect marriage with her partner. Today, she and Rick Owens are working on art and style projects, creating fashion shows that can be defined as true performances with guaranteed impact.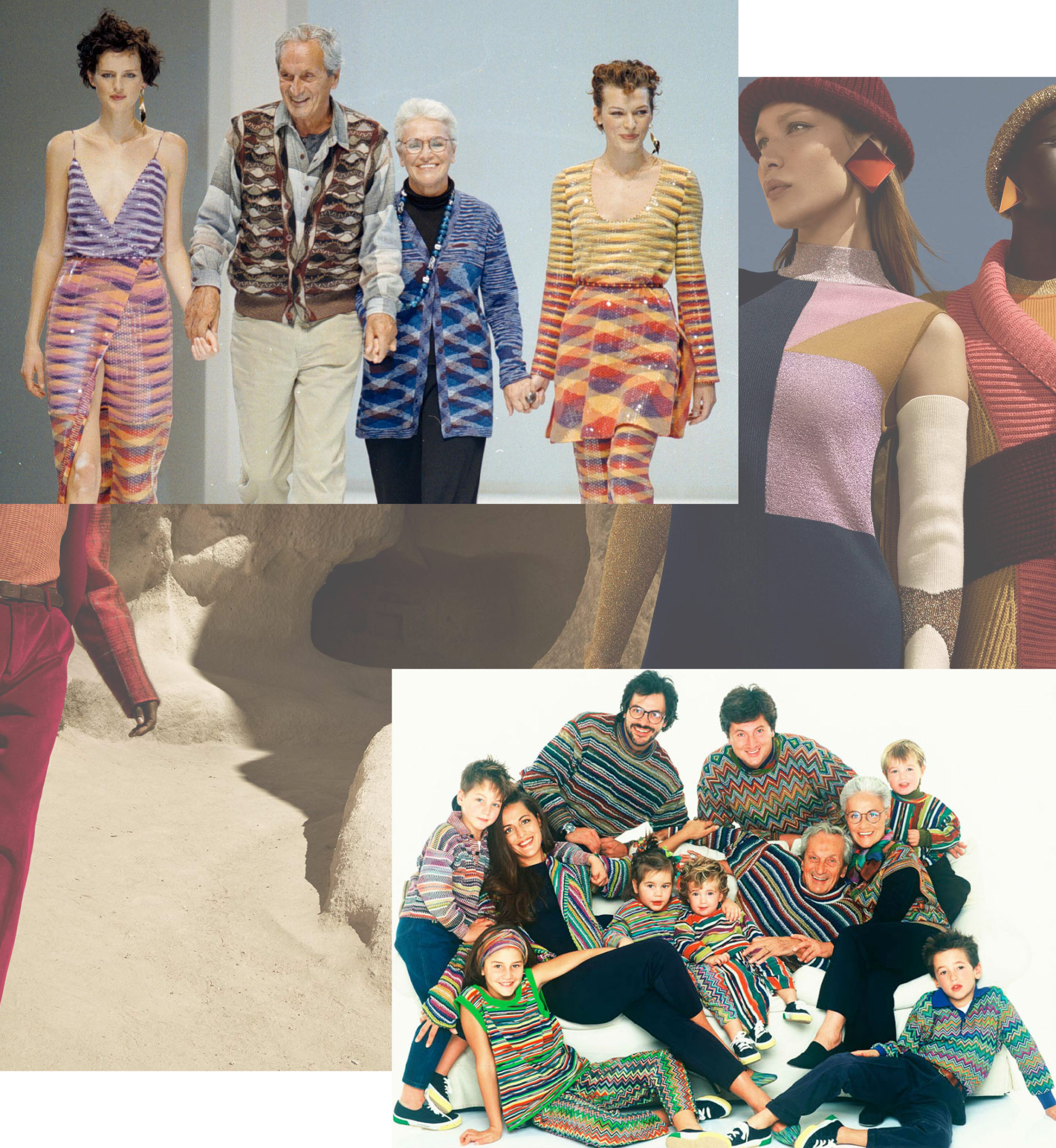 In 1953 Ottavio and Rosita, two young Italians, decided to get married. Her family owned a shawl and fabric factory, and Ottavio had just started a modest knitwear workshop with a friend: from their two apparently simple stories, they created a greater one, the Missoni brand. Ottavio never hid his love for Rosita, even after his success, or the fact that the hands and minds of both were behind the creations of the line. They established their headquarters in Sumirago and, in 1962, began using what had started as a shawl machine to create light, colorful garments. Rosita was not a traditional designer: at their first show in 1969, she decided to have her models wear sheer shirts only, without any underwear because it would have not matched the garments. What was considered a scandal in Italy found fertile ground in the United States: from that day on, the rest is history.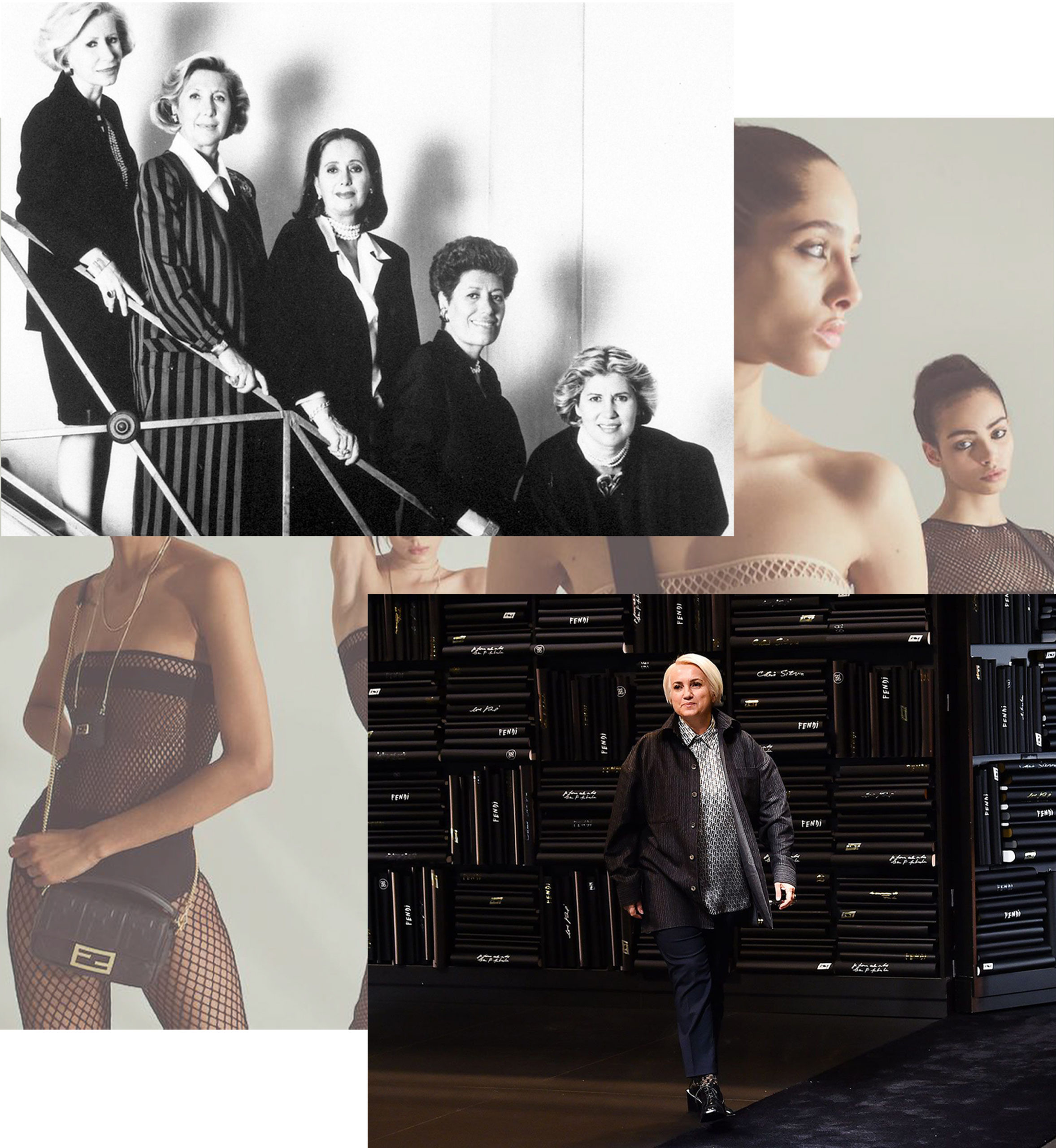 Paola, Anna, Franca, Carla, and Alda Fendi: five names, five sisters who, contrary to expectations, succeeded in making their parents' small leather goods shop more famous and important than ever. As their father Edoardo said, the sisters were like the five fingers of a hand, each with its own function, complementary to the others: Anna was in charge of design, Paola of the artistic side, Franca of the commercial office, and Carla of the press, while Alda was in charge of the atelier. Together, they succeeded in conquering the market by transforming Fendi garments into fashionable outfits worn by the most important celebrities; and it was thanks to their foresight, and the help of a young Karl Lagerfeld, that in the 1960s they created a concept of leatherwork that made history. And it was precisely the importance of the family, one of the foundations of Italian culture, that made the Maison great. Today, the brand is in the hands of Anna's daughter, Silvia Venturini Fendi, heir to an enormous artistic patrimony with the ambition to achieve new results and surprise the audience again and again.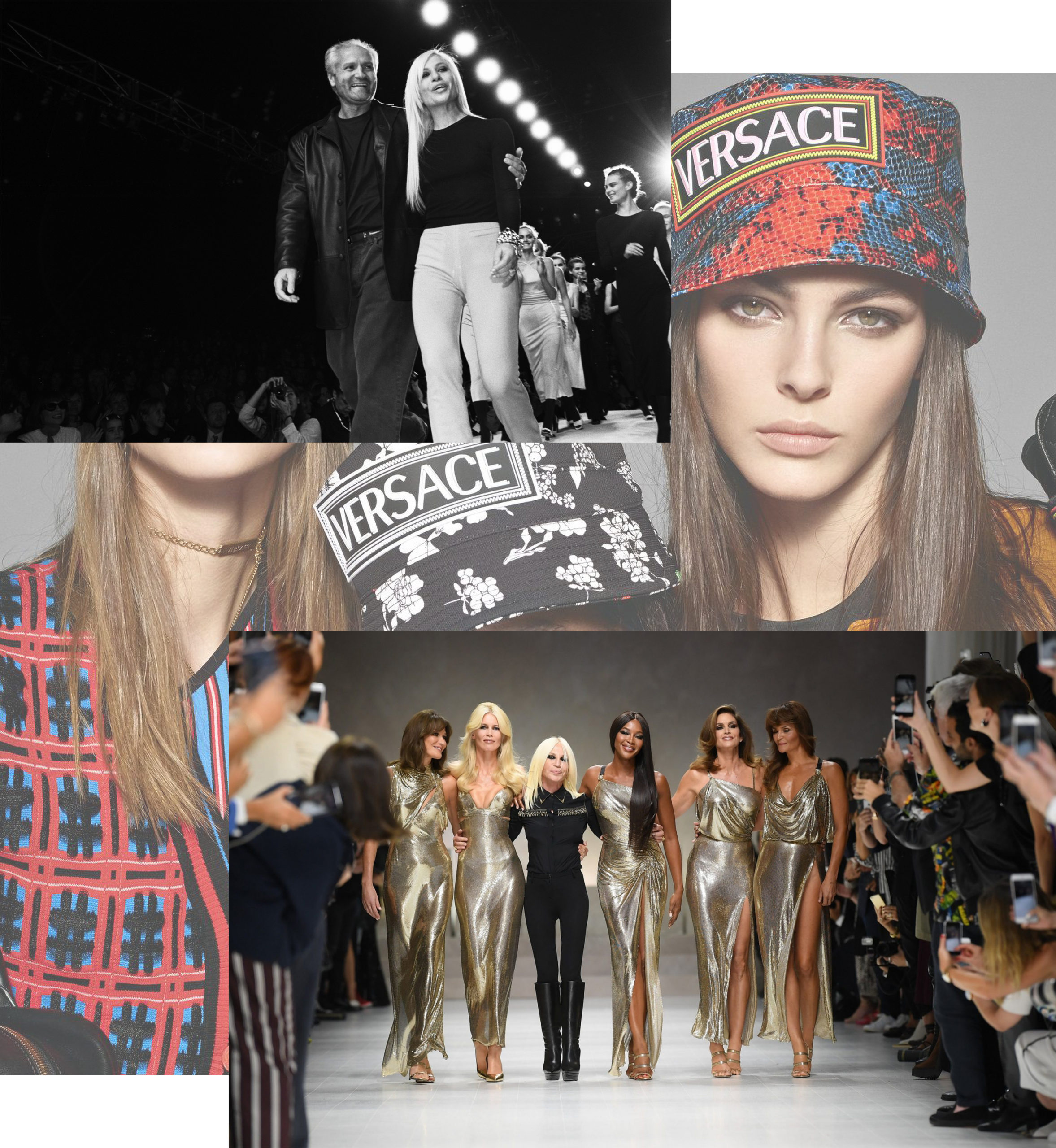 She is perhaps one of the fashion world's main examples when talking about support and relationships between brothers. Donatella was born in 1955, nine years after Gianni Versace, founder of the fashion house of the same name, becoming the woman on whom the famous designer tried his first clothes. In fact, Gianni always defined her as essential, if not the most essential, to his creations. "Being a woman, she can feel, she can wear a dress and she can say: I feel so good in this dress," this is what the designer said about his sister. And it was Donatella's idea to bring models who until then had been posing for advertising campaigns to the catwalks, contributing in this way to the birth of the Top Model media trend. Their strong union, which Donatella decided to publicly celebrate on the anniversary of her brother's death (assassinated in 1977), during the SS18 show, by bringing the most important women in the Versace world back on the catwalk, those five top models who, in the 1990s, contributed to the brand's success by establishing a sincere friendship with both Dontella and Gianni: Naomi Campbell, Claudia Schiffer, Carla Bruni, Cindy Crawford, and Helena Christensen. "Genius, this is for you."