WHO
December Beauty News
Emma Stone for Louis Vuitton
Emma Stone, the muse of the Maison and award-winning actress, is the protagonist of the second advertising campaign for Vuitton's Coeur Battant fragrance. The advert unravels in a sensory journey through fairytale settings, from the Louvre to Capri, in an entirely personal dream that appeals to the audience's desires of freedom. Freedom is exactly the secret of the campaign, in which we hear her voice over declaring: "my journey, my perfume".
What we see is a minute and ten seconds of pure art, thanks to the very first collaboration in a perfume campaign between the Maison and the French director Romain Gavras. Created by Jacques Cavallier Belletrud and tenth fragrance of the Maison Vuitton, Coeur Battant invites us to follow our instincts and our emotions: Emma, with her bright smile and dreamy expression, accompanies us through beautiful views of the sea, marine scenes and intense sunsets. Through the adv, we follow the actress all the way up to the end of the sensory journey: a Louvre covered in pastel flowers.
December Beauty News
A new collaboration: 'Makeup by Mario x Sephora Collection'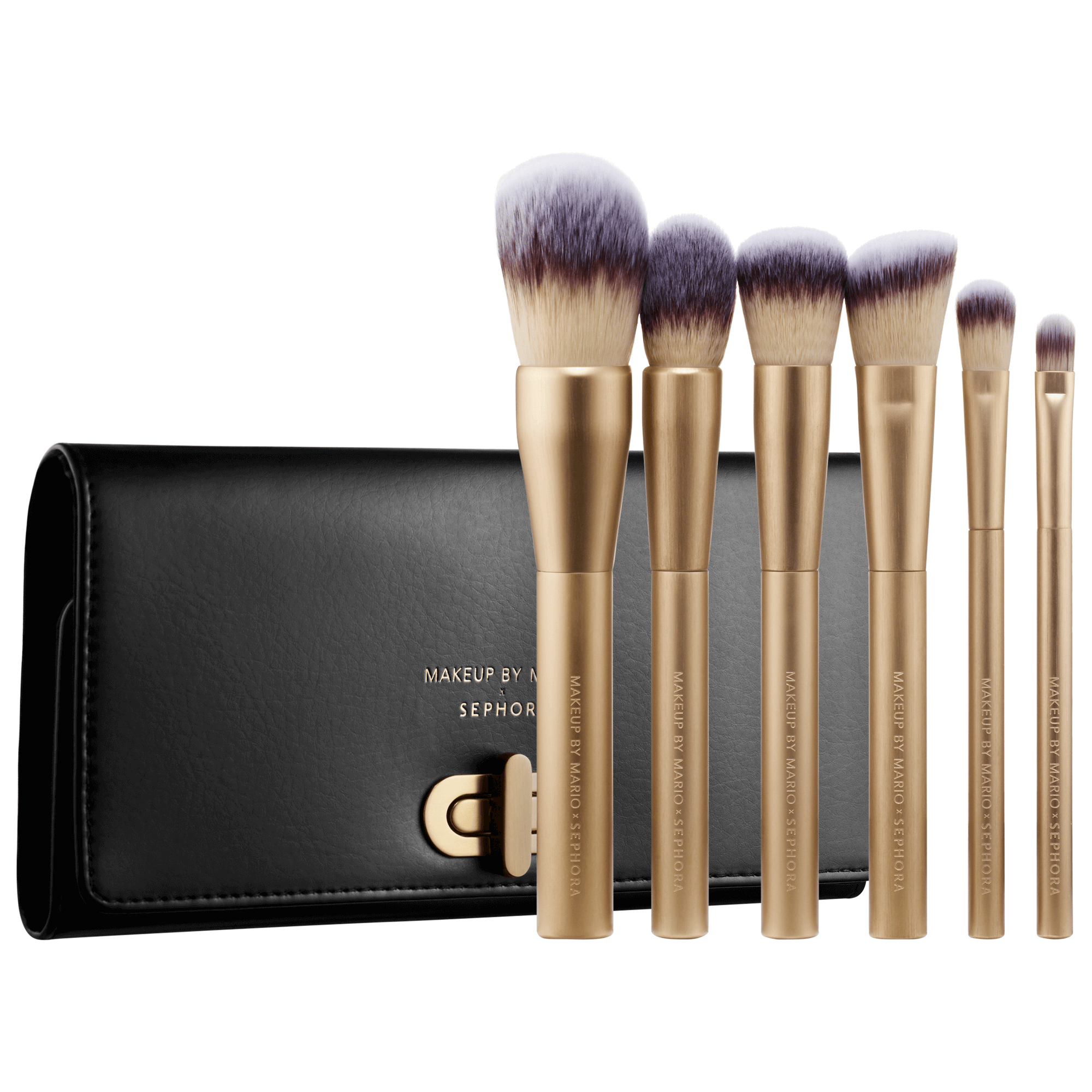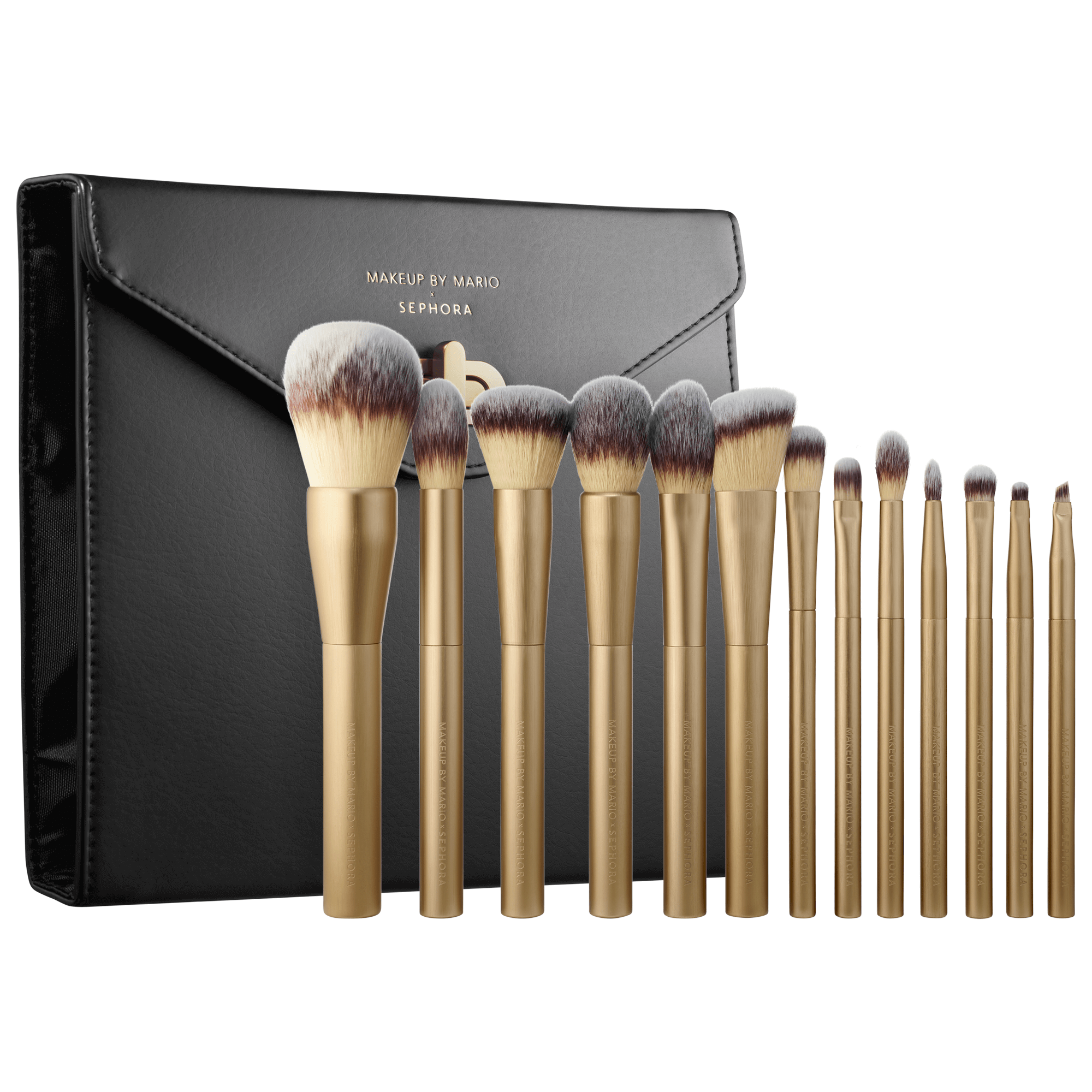 Sephora Collection has announced a collaboration with the celebrity makeup artist Mario Dedivanovic, who had started his career at the famous beauty chain. On this occasion, Mario will launch his very first collection of makeup brushes: Makeup by Mario x Sephora Collection. This partnership blooms in a line of makeup brushes divided into three different sets, different from each other by the number of brushes and their different functions. All of them are available in limited edition. The brushes will allow you to experiment and try Dedivanovic's makeup techniques and will give a sophisticated touch not only to your makeup but also to your collection.
The three sets are divided into an Eye Brush Set (for the cost of 39.39 Euros, with five brushes and a clutch bag to store them), a Complexion Brush Set (consisting of six brushes and a clutch bag, available at 59.90) and a Master Brush Set with all the brushes that you may need: thirteen products for the most disparate functions, plus a bag to store them comfortably.
Each product has a brushed bronze handle and vegan synthetic fibers, to obtain the best results and allow beauty addicts to experiment, blend and play with makeup – and with every finish or texture available, always obtaining a perfect result.
"We worked together to create something that respects my needs as an artist and grants customers the tools to create some of my most iconic looks at home," said Mario on the collection and the collaboration with the brand.
The sets will be available in-store and online at Sephora starting December 26, in time for a slightly late Christmas present.
December Beauty News
Lancôme opens a flagship store in Paris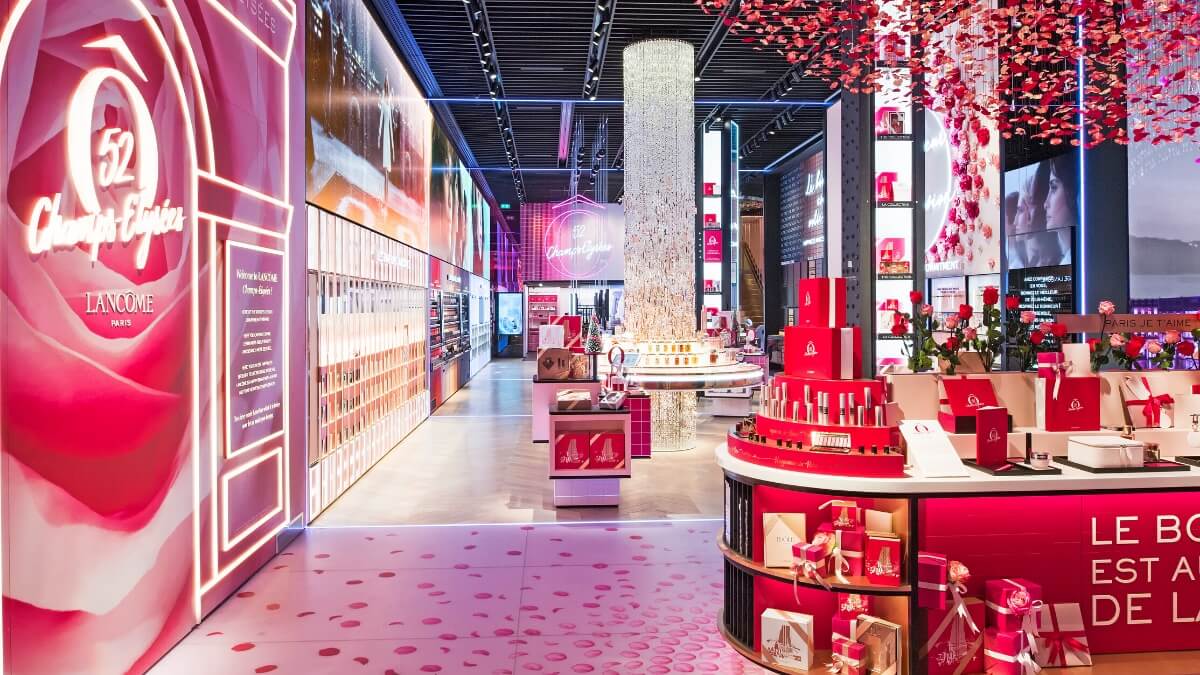 These days the Lancôme brand is inaugurating a luxury flagship store on the Champs-Elysées, in the beating heart of Paris and right next to the famous Lafayette Galleries. The flagship store offers 300 square meters and two floors of pure sensorial experience. There, visitors can immerse themselves in a grand universe of the highest quality, experimenting and playing with formulas while they get to know the values at the base of the brand: generosity, femininity, empowerment. This is not only about Lancôme, however: in fact, the store is a showcase for all the most refined and high-end names of the L'Oréal group, with brands such as Yves Saint Laurent, Kiehl's and Giorgio Armani.
The environment in the store is spacious and luxurious, but aesthetically in line with the most modern trends: first, the Joy of Now area welcomes visitors in a carousel of colors and scents. Next, the shop opens in a space dedicated to fragrances while, on the first floor, there is a relaxing spa area. The brand launched this real experience ahead of the celebrations for Lancôme's 85th birthday in 2020.
WHAT
December Beauty News
Darphin and the new 8-Flower Golden Nectar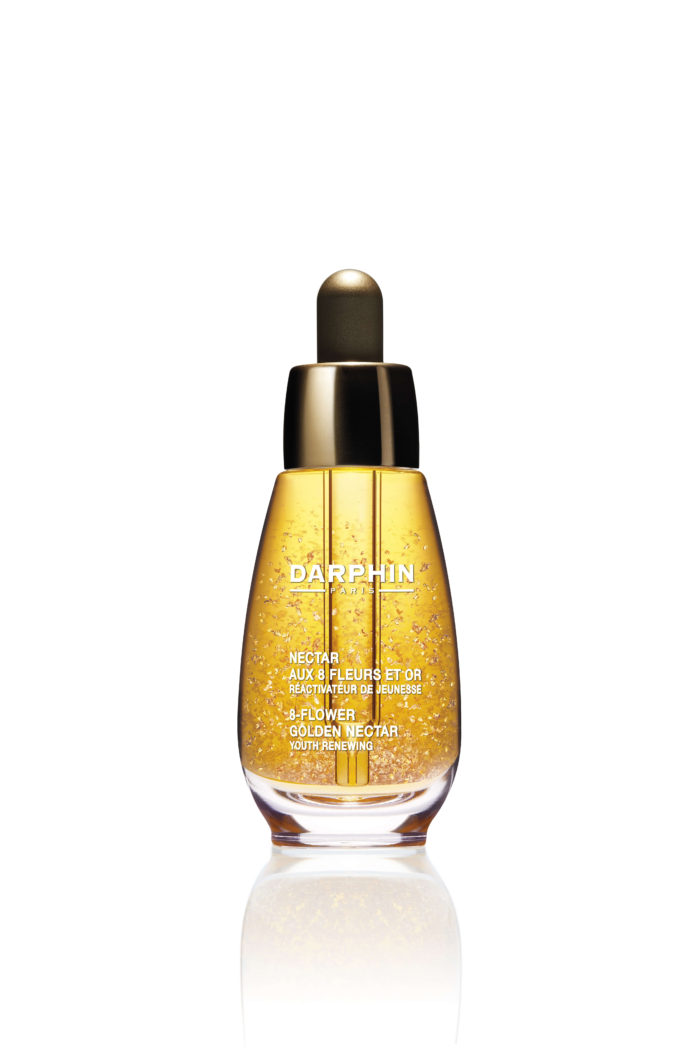 Darphin presents a light and powerful sensory elixir, composed of gold leaves and the nectar of eight precious flowers from all over the world for a skin that is young, smooth, radiant. Ideal to be applied after the serum and before the cream, combined with a detoxifying massage, this serum promises to give a renewed healthy appearance to the skin, making it radiant and softening wrinkles and fine lines. The nectar of eight luxurious flowers helps nourish the skin also thanks to the sea buckthorn oil, rich in omega 3 and 6, which are essential lipids that the body doesn't produce naturally.
In addition, the face is radiant thanks to 24k gold which immediately disperses on the skin's surface. Over 20 botanical and essential oils make up this elixir to immediately obtain a young and radiant appearance, for a powerful and regenerating product completely mineral oils-free and formaldehyde-free.
December Beauty News
The new Estée Lauder Micro Essence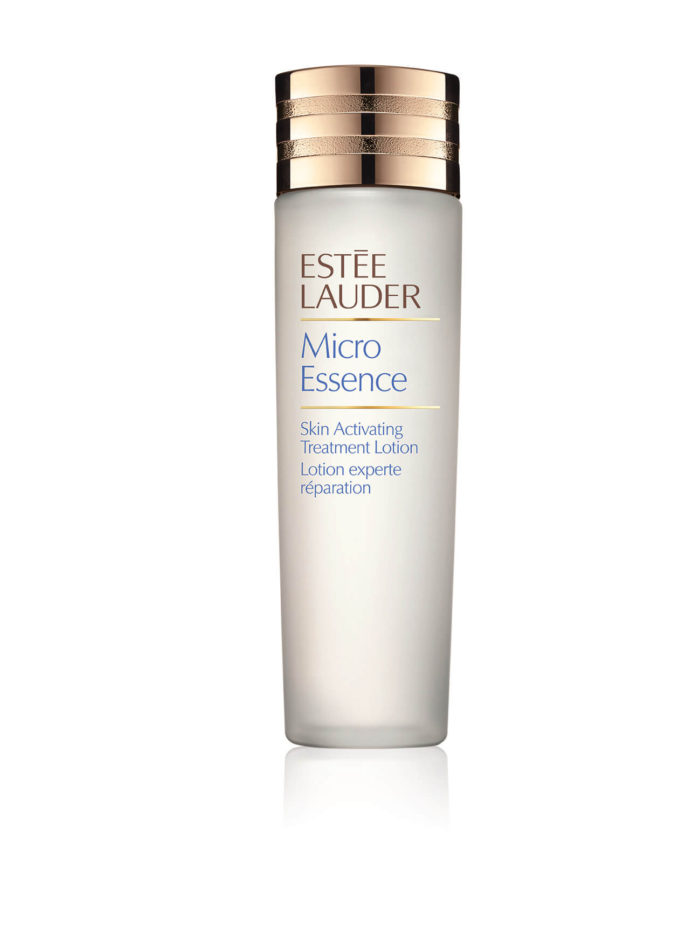 For many women, lotions are an indispensable step in their cleansing routine to prepare the skin for the following treatments. Already known, loved and an integral part of the skincare routine in the east, today Estée Lauder brings attention to a category of products that has become a must for many customers. Micro Essence can be explained as an "essence in lotion" that strengthens the texture of the skin thanks to its micro-energy, revealing a whole new layer of splendor.
The result is a transparency that seems to radiate from the inside and a reinforced skin, recharged with energy. This product is inspired by the power and reactive ability of living microorganisms called extremophiles, thanks to their ability to survive in extreme conditions. This kind of microorganism has proven to be able to repair their cell damage with a mix of micronutrients and peptides, thus the researchers by Estée Lauder have created a new and exclusive micro-nutrient bio-ferment. Technologically developed to release visible results, the formula is easily absorbed, granting maximum effectiveness in support of optimal cell renewal.
This innovative and powerful formula combines the knowledge of modern science with the power of fermentation to protect the skin, promote cell turnaround and strengthen the skin's barrier, offering also a boost of hydration in the deeper dermal layers.
December Beauty News
Fenty Beauty: Snap Shadows Mix & Match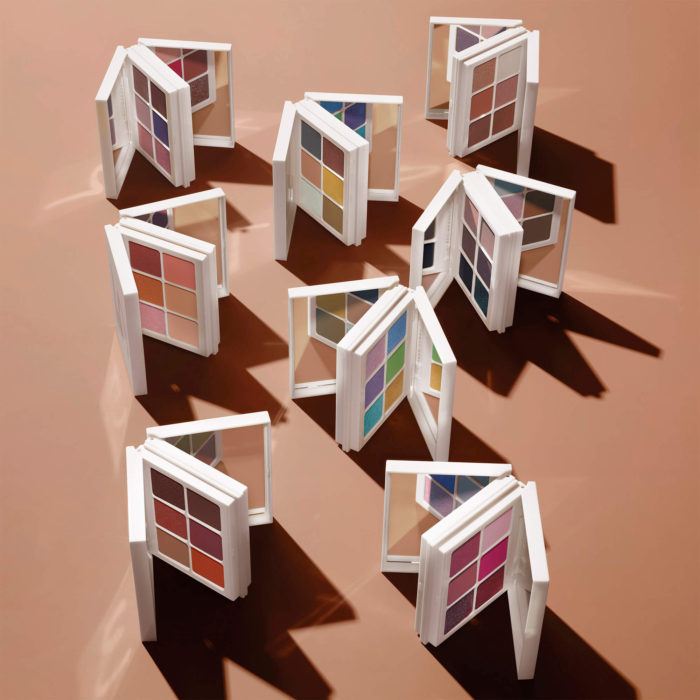 Once again, Rihanna gives us an insight into the pop and playful side of makeup. This time, it's thanks to these beautiful mini-palettes available in 8 different color variations: the first one-of-a-kind mini palettes that click together for a personalized, mix-and-match look. As promised by the name, these palettes match and fit together to be used alone or in pairs. You can pick your two favorite ones to double your collection and play with colors but in a single, practical packaging.
Each mini palette contains 6 shades that tell an extraordinary color story, changing in different (but lively) shades, from smokey to pastel tones, up to neutral colors perfect for every complexion. The palettes cover every finish, from the bright shimmers (present in Pastel Frost, which covers delicate tones such as shimmer lime green and shimmer light blue) to matte (for example the espresso shade in the Deep Neutrals palette, or the opaque pinks of the Peach mini-palette).
Each shade is unique and has been specifically chosen by Rihanna to present only the colors beauty addicts really want to use, all customizable and tailored to your taste – you can say goodbye to wasted and unused shades!
December Beauty News
OleHenriksen presents C-Rush Brightening Double Crème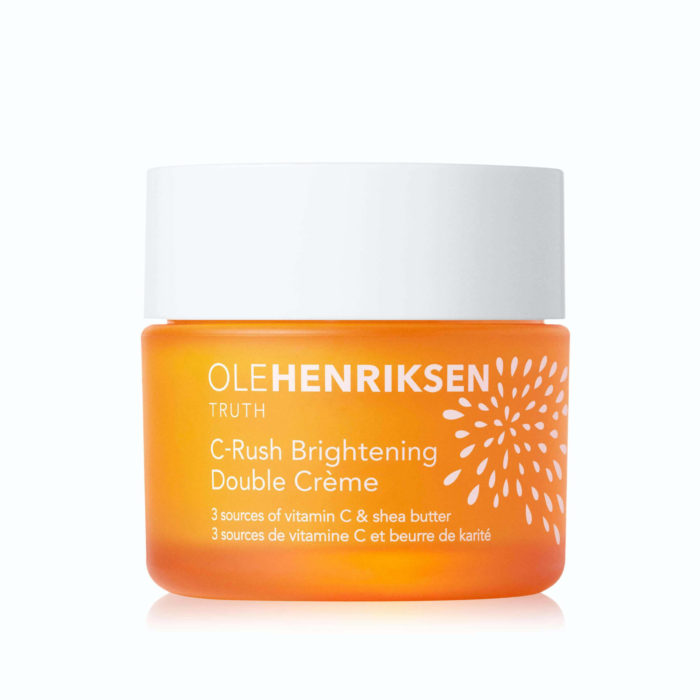 A moisturizer with satin and soft texture, but which is also vegan and cruelty-free? Yes, please! To shield our skin from the cold and the polluted air of the city, OleHenriksen presents its brand new #SkinCrush: an ultra-soft version of the best seller face moisturizer from the Truth Collection line. This deeply moisturizing cream, also ideal for contrasting fine lines, is specially designed for the days when our skin needs thorough hydration.
This C-Rush Brightening Double Crème is a new, incredibly velvety version of the original best seller loved by the OleHenriksen fans.
Always looking for innovative textures and effective ingredients to ensure an ultra-deep sensory experience during the skincare routine, the founder Ole Henriksen created C-Rush Brightening Gel Crème in 2018. The peach-colored cream gives the skin a boost of hydration and brightness, summoning a sense of freshness that recalls a freshly squeezed juice. For this new and advanced 2019 version, OleHenriksen offers an improved formula with shea butter and grape seed oil, which is immediately absorbed by the skin. The moisturizer is enhanced by the same 3 powerful sources of vitamin C of the original C-RushTM Brightening Gel Crème, offering 24 hours of hydration.
December Beauty News
Tom Ford and the new Extreme Badass collection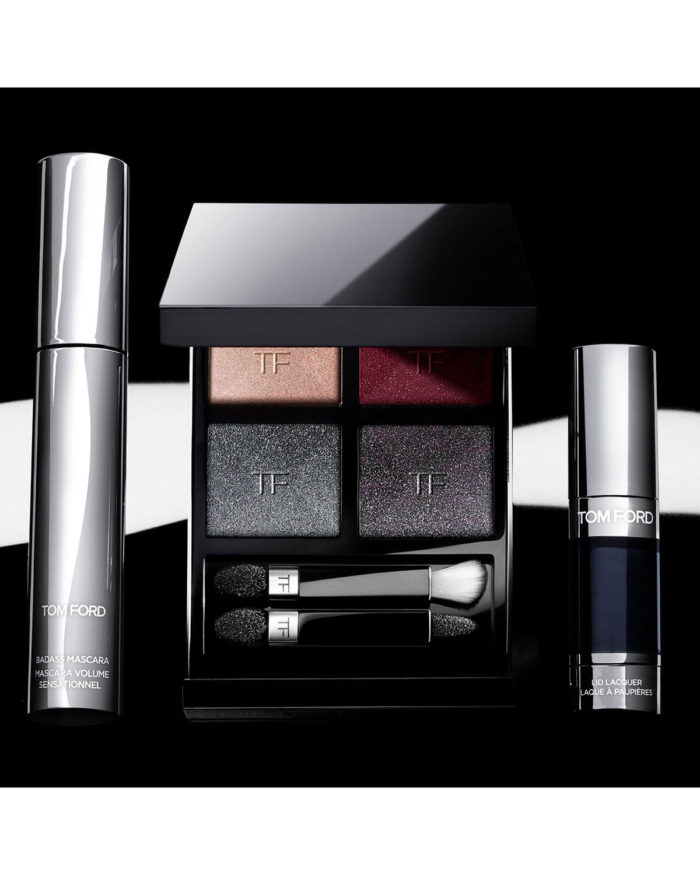 A makeup that winks to playfulness and confidence, which invites to a seductive and lively experimentation: for the new Extreme Badass Collection, Tom Ford has thought of an explosion of opulent and sensual colors. The line consists of three products for the perfect eye makeup: a mascara, a lid lacquer with an enveloping texture and a mini-palette made of four eyeshadows, the Badass Eye Color Quad, available in different alluring shades.
The mini-palette is the focus and centerpiece of this new collection. It is made up of four sumptuous, intense, velvety and hyper-pigmented complementary colors, completed by two custom applicators for an effortless and always perfect application. The Lid Lacquer is, as the name suggests, a black liquid eyeshadow with a luxurious and long-lasting texture. It is produced in limited life for a unique, enveloping and intense black look: ideal to play with makeup and try new, opulent looks.
Finally, to complete the eye makeup, we find the unmissable mascara: in full Tom Ford style, this mascara offers over-the-top, long and curved eyelashes, for a look that refuses to go unnoticed. Opulence, length, and conditioning are the keywords for this product that, furthermore, presents an asymmetrical applicator, ideal for adding a veil of sensuality to the gaze.
Keep an Eye On
________
Jo Malone London, Vanilla and Vetiver Cologne Intense
January 2020
Tarte Cosmetics, Winter Wonderglam Luxe
Out Now
Haus Labs, Glam Room Palette nr 1
Out Now
Pat McGrath, Star Wars Limited Edition
Out Now