We flipped out for the second season of Bridgerton. There are no other words to describe it.
A series signed by Shonda Rhimes that, since its debut, has become a cult, resulting in the fifth most-viewed series ever. And when we talk about Bridgerton, the first thing that comes to our mind – besides the Duke of Hastings and the Viscount, right? – is its aesthetics, made of incredible costumes and beauty looks.
If in the first season, we were fascinated by this regal, ancient and sophisticated world, but in the second season, we are captivated and catapulted into a whirlwind of vibrant colors, starting from wisteria, the symbol of the Bridgerton family, up to a riot of colors and patterns with the arrival of the Sharma family, from India, which will give an irresistibly exotic touch to the series.
In the second season of Bridgerton, everything is more beautiful: wigs became more voluminous, makeup more flashy, and colors, in general, more incisive and brilliant.
Erika Ökvist, Swedish hair & makeup designer who has already worked in series such as "Cursed" and "Downton Abbey" and who has curated the makeup and hairstyle for the second season, has been entrusted with the task of surprising us. After the great success of the first chapter, whose looks are now so popular and crystallized in the common imagination, the aesthetics of the second season has slightly deviated from the style of the initial episodes, while still honoring the original work, and historical references have been transformed in a modern key, adding a contemporary allure.
In addition to that, we must mention the exclusive collab between Pat McGrath Labs, Netflix, and Shondaland, which gave rise to a new line of limited-edition makeup, totally inspired by the world of Bridgerton, made of impalpable and velvety textures and pearly and bright effects. The line includes eyeshadows, blush, and highlighter with the coat of arms of the Bridgerton family, among which we find an eye palette – MTHRSHP Eye Palette – which is called "Diamond of the First Water", dedicated to the most important episode of the series; a face palette (Divine Blush and Glow Trio), "Love at First Blush" and two illuminating: "Skin Fetish: Sublime Skin Highlighter", in gold and silver.
But let's now focus on the most beautiful looks of this second season of our favorite characters!
Bridgerton Beauty Recap: Kate Sharma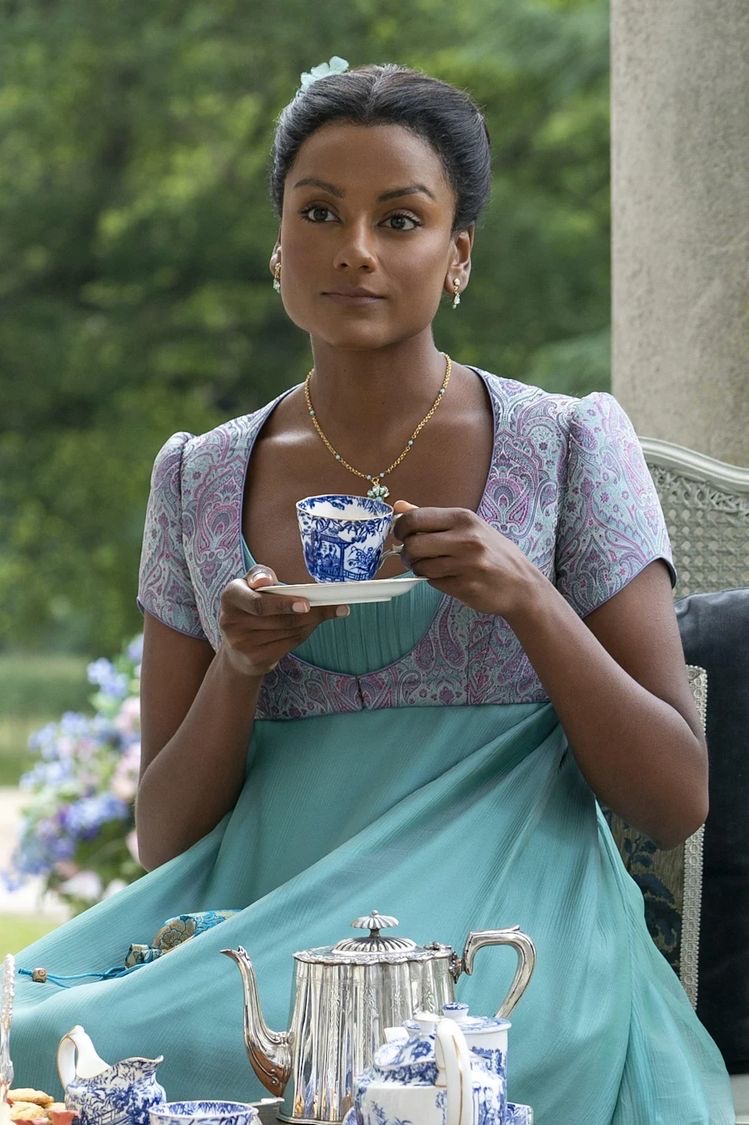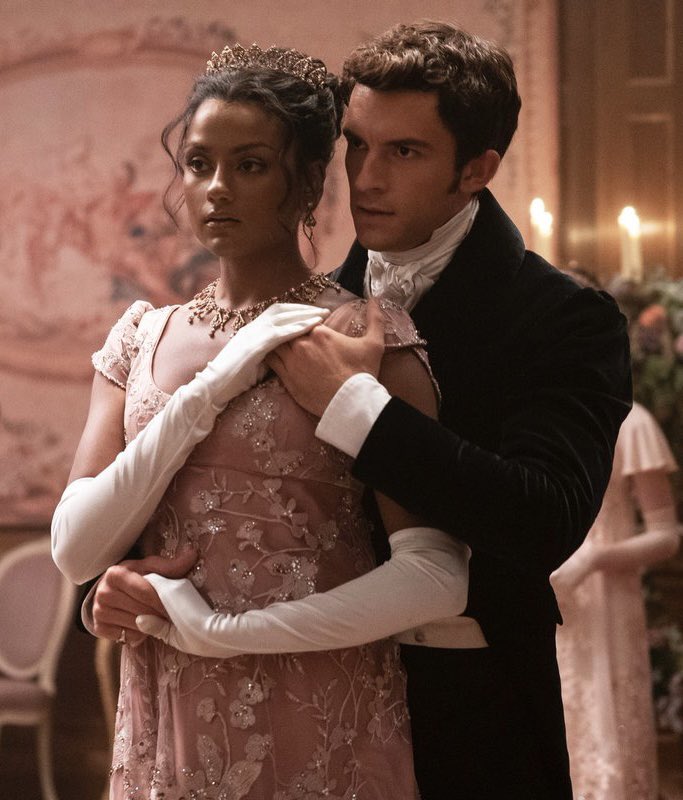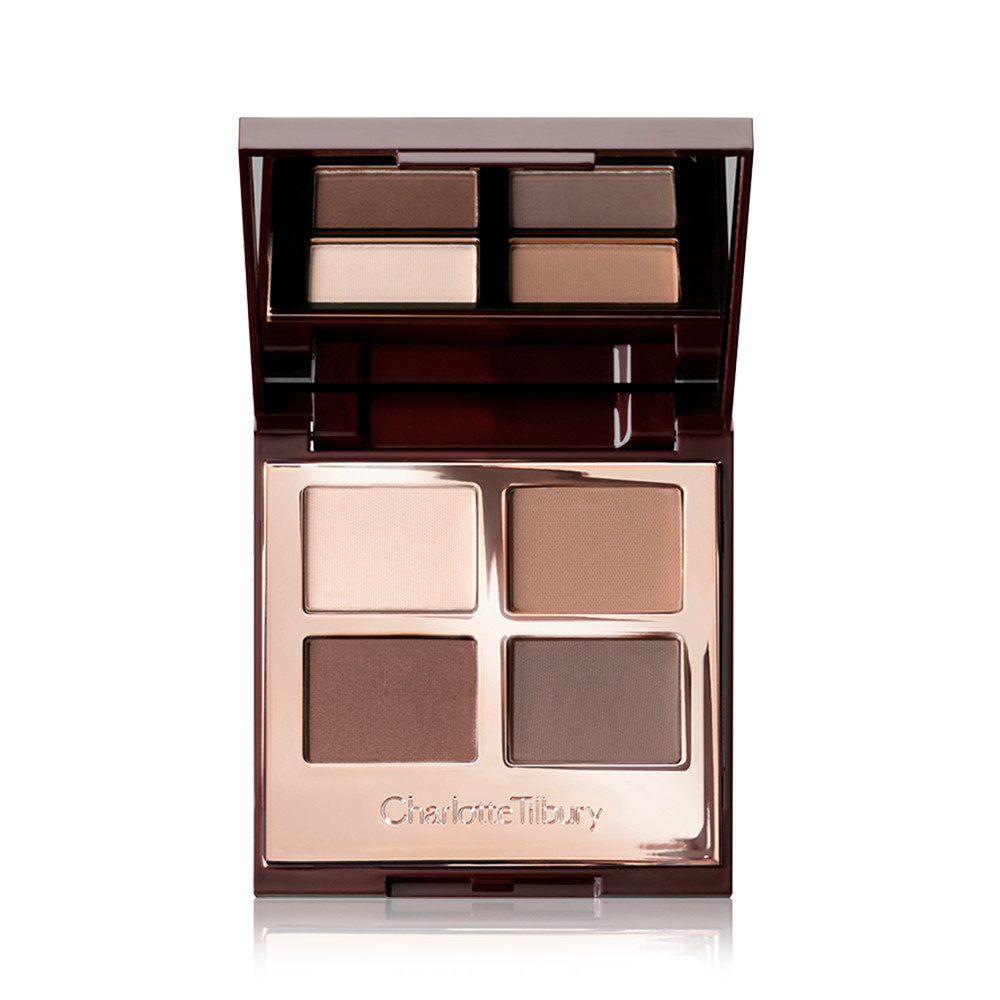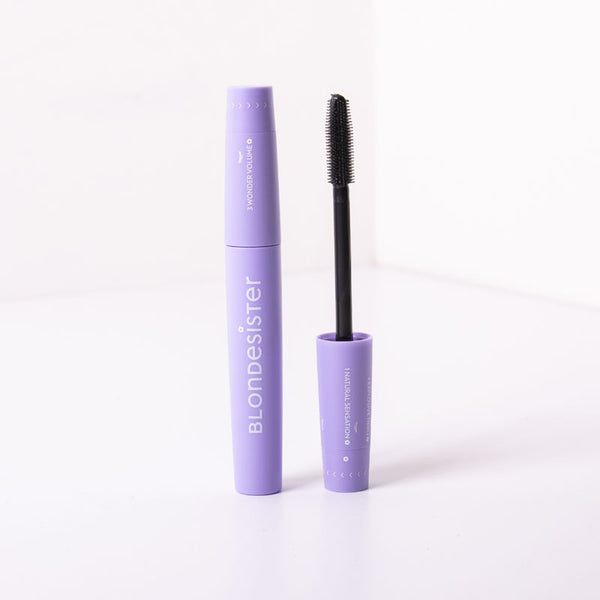 The character of Kate appears from the beginning as a little tough and inflexible: this aspect is highlighted by the heavy and rigid fabrics of the clothes, very bright colors, and sculptural hairstyles, without even one lock of hair out of place. The makeup obviously reflects these traits: Simone Ashley in fact (who plays Kate) has a trick, although in light and soft nuances, which expresses its character in all its entirety: a line of black pencil extends both inside the eye and in the lower line, and above as an eyeliner, although much thinner, finally following the inner arch, as a kind of reverse cat-eye. The strokes are precise and "surgical": there are no smudges or shades, the pencil line is sharp as if to symbolize the order and discipline that we see in her in the first episodes, while mascara and light brown eye shadow complete the makeup. As the feelings make their way into her heart and escape her control, the whole look becomes "softer": black mascara and thick eyelashes remain, like eye shadow, but overall – accomplices the lighter, more flowery clothes and the freer and more unruly hairstyles – everything becomes so soft.
How to recreate it? You only need 3 products: a brown eyeshadow (the Luxury Palette, The Sophisticate by Charlotte Tilbury contains 4 opaque eyeshadows with chocolate, taupe, light brown, and cream shades, perfect for any undertone and complexion), a black mascara (the Mascara – 4 in 1 Click&Turn by Blondister has a modular brush that, click after click, changes shape to have four different pipe cleaners in a single mascara, perfect for creating different looks and modulating the intensity). Finally a black lasting pencil: the Eye Pencileye Kohlfeline Eyeliner by Mac is soft but perfect for outlining, defining, and blending with a silky smooth finish.
Bridgerton Beauty Recap: Queen Charlotte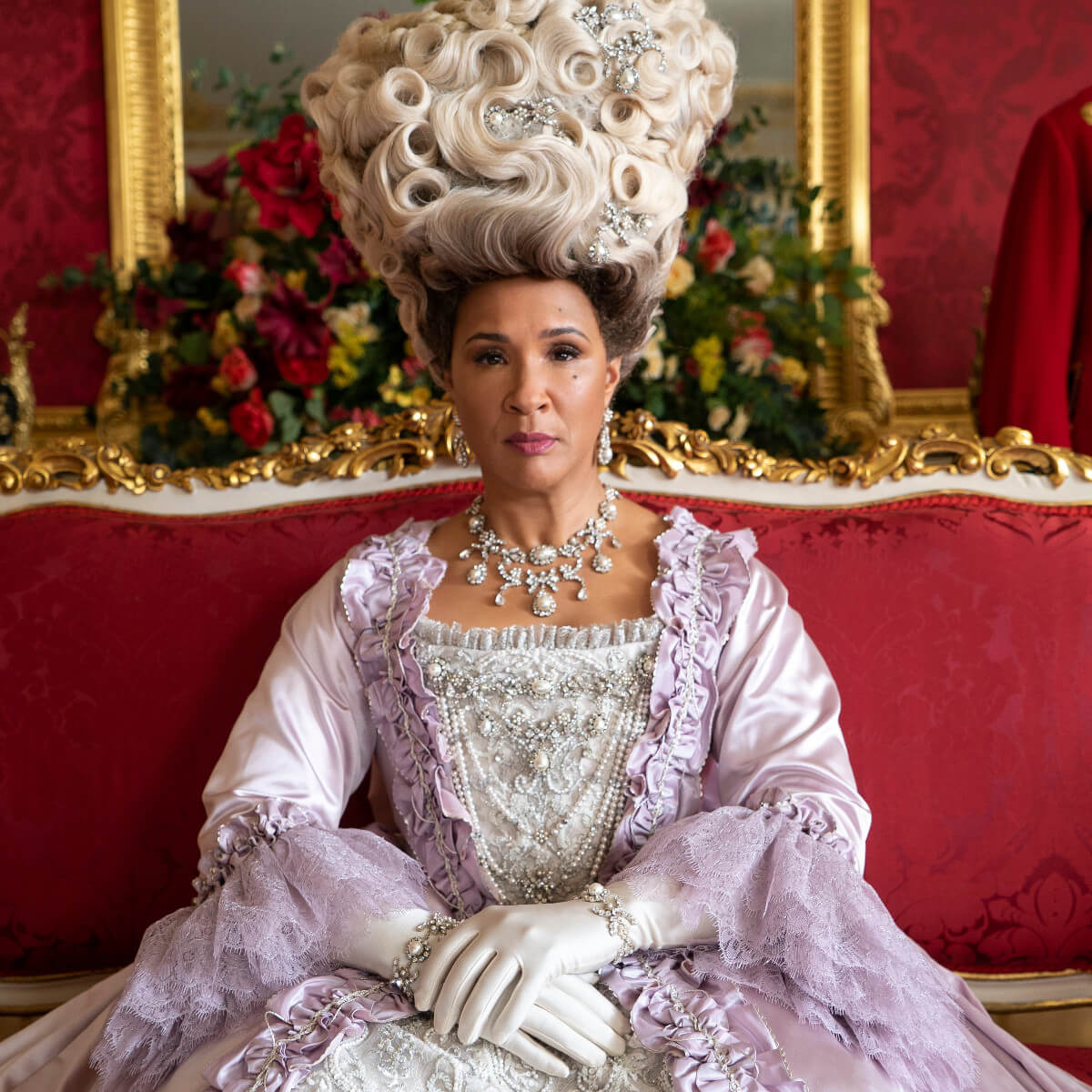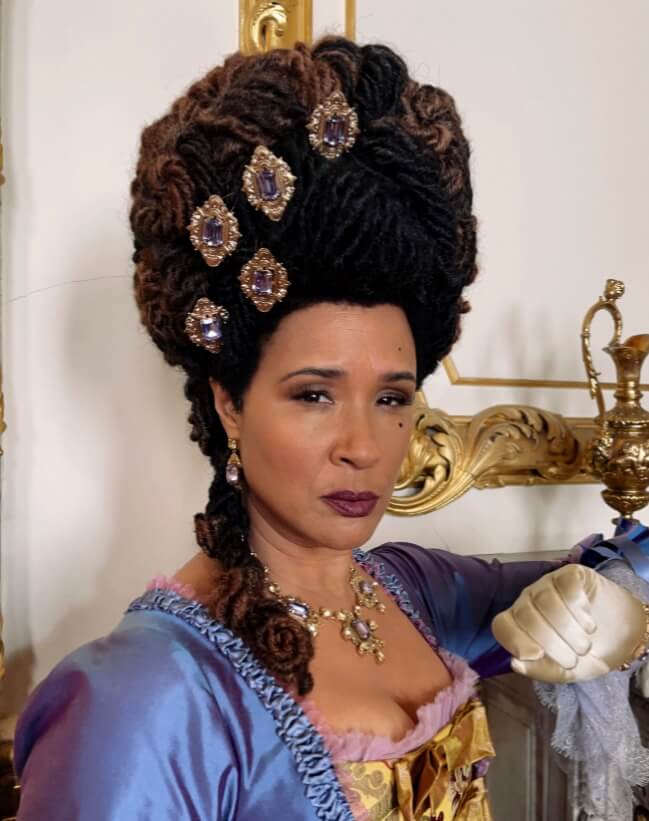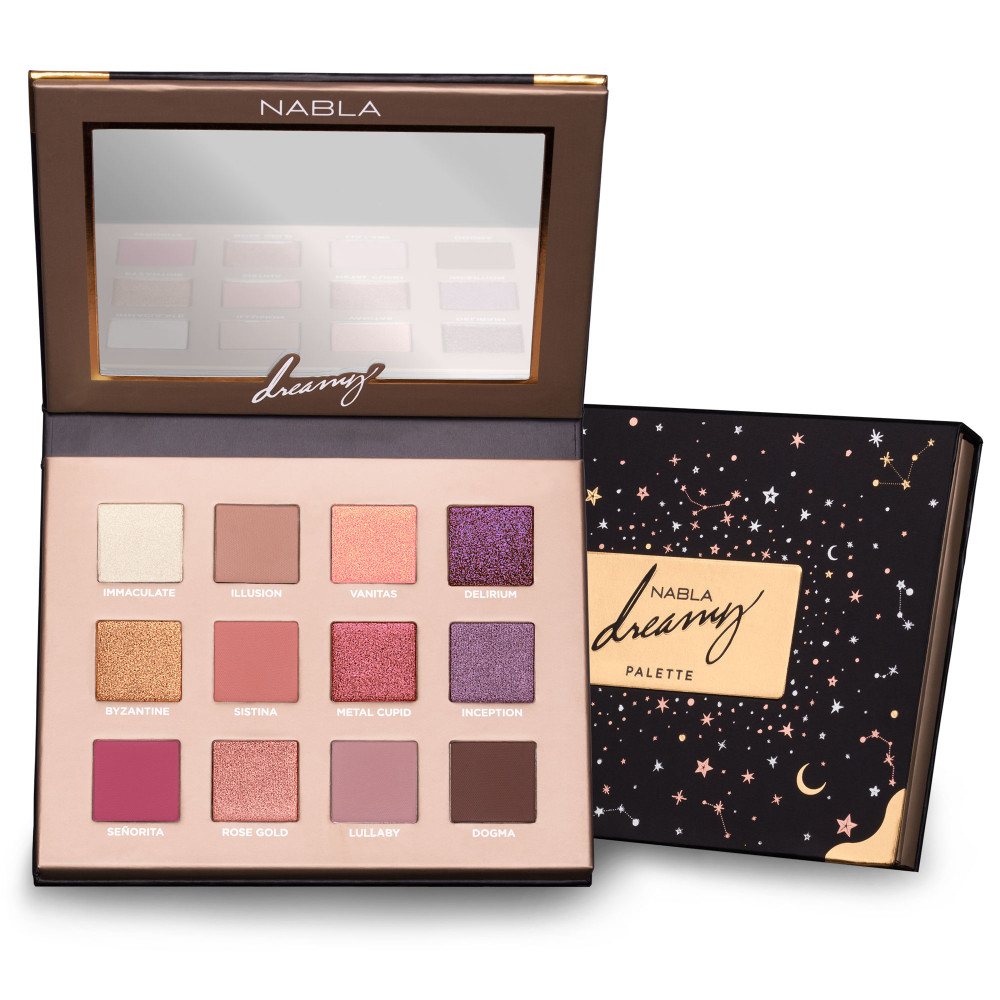 Queen Charlotte, the most avid reader of Lady Whistledon's headlines, is perhaps the most flashy character in the series. Her look, says Erika Ökvist, is inspired by another Queen that we know… Queen B: "I was thinking of a real tribute by combining the contemporary idea of wigs in the portraits of the nineteenth-century English painter Gainsborough, to Beyoncé's look as Foxxy Cleopatra in Goldmember- Austin Powers".
Not only that: historically speaking, Bridgerton is set in the Regency era, in which the dress code and fashion prefer a more sober, fresh, and natural style, which aims at simplicity. Before the Regency era, however, there was the Georgian period, "an era in which women were heavy-handed with makeup: a lot of powder, bright lipsticks, a massive dose of black for both eyelashes and eyebrows", to which Queen C seems to belong, at least as far as the look is concerned. The focus is primarily on wigs, which are majestic and extravagant: if in the Regency period they were still in fashion, but less elaborate hairstyles were preferred, anachronistically compared to the setting of the series, in the Georgian period they represented a distinctive feature of the social status: "Yet since Queen Charlotte is very theatrical, in her case they are always the most majestic ones of the room". Furthermore, we cannot forget the clear references to black cultures, such as white dreads or afro méche.
The costume designer Ellen Mirojnick tells: "What took the queen to the next level was the design related to the hair. Change the hair color, change the height, change the shape. Everything was beautiful. It was sublime"
Even talking about makeup, Regina Charlotte is a step ahead of the other characters: the looks are less natural, bolder, with bright and deep colors. The lipsticks vary, they are not nude or brown and pink, but they are bright and showy: burgundy, fuchsia, violet, all "dark" shades and vivid.
Some examples? Pummarò by Espressoh, Katla Wine by We Makeup, a black cherry red with a cold undertone, Prune Power, Rouge Pur Couture by Yves Saint Laurent, and, finally, Rebel by Mac. Let's consider the eyes: the eyelashes are voluminous, the eye shadow is more stressed and ranges from brown shades to shimmer pink. A palette like the Dreamy Eyeshadow Palette by Nabla should solve the situation: actually, it contains a wide range of nude and pink, that are declined in various shades, plus a hint of lilac and purple shimmer, that never breaks, right?
And finally the blush. Always in combination with the lipstick she wears, it is clearly visible, so don't be shy! Solution number one: use the same lipstick that you put on your lips also as a blush, creating a monochromatic look with all the trimmings but, if you are afraid to make stains, make mistakes or become purple, here are some blushes that – be careful – at first glance, they may look very dark but can be layered and therefore you can modulate the intensity! The Luminous Tinted Balm After Hours by Tower 28, a sun-kissed berry, the Sheer Blush in the Fearless Flush coloring by Iconic London, or the iconic Cheeks Out Freestyle Cream Blush by Fenty, in the Crush On Cupid shade for a look to envy! They are all creamy blushes as the effect we see on Queen C is very bright, visible, and glowy.
Bridgerton Beauty Recap: Edwina Sharma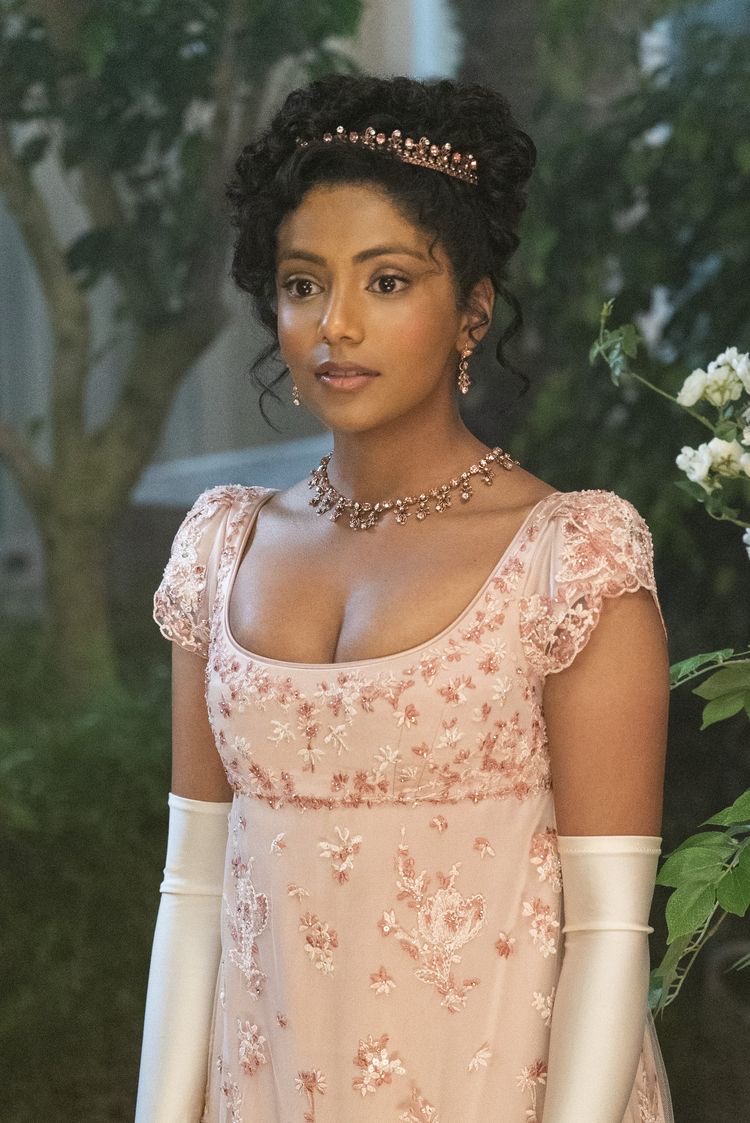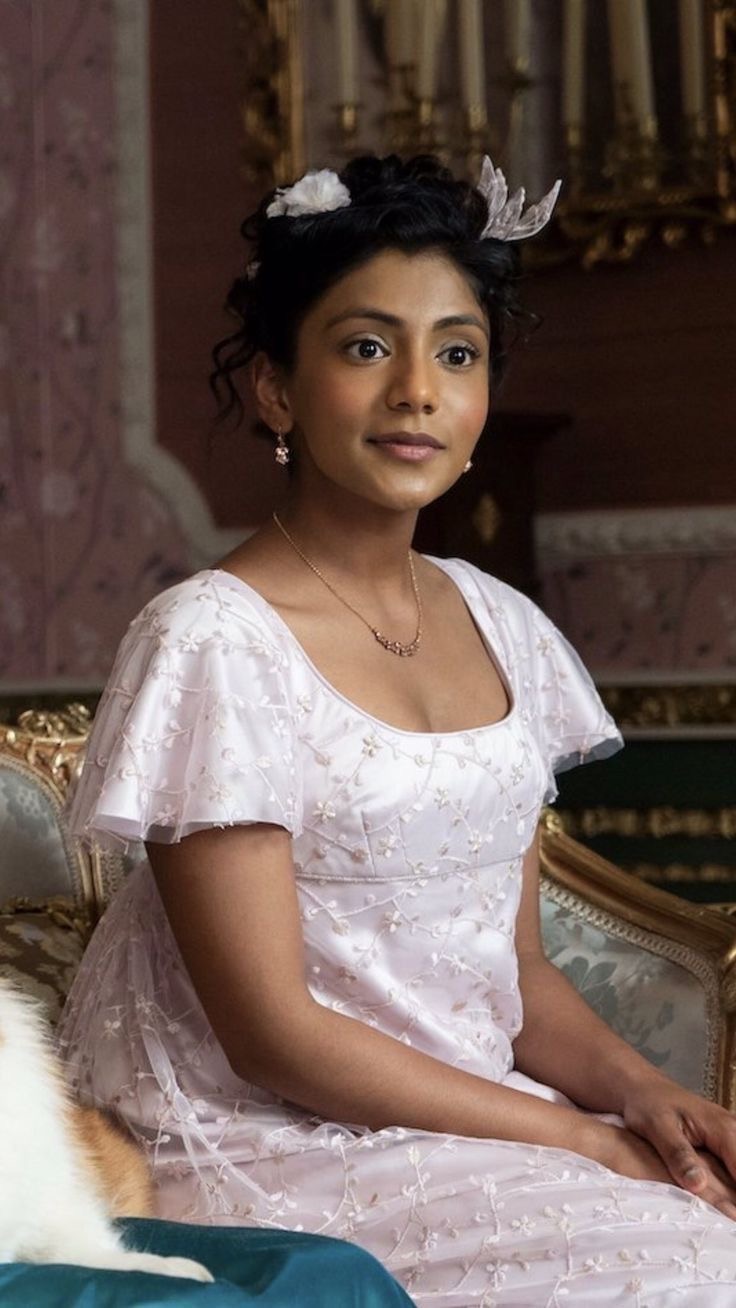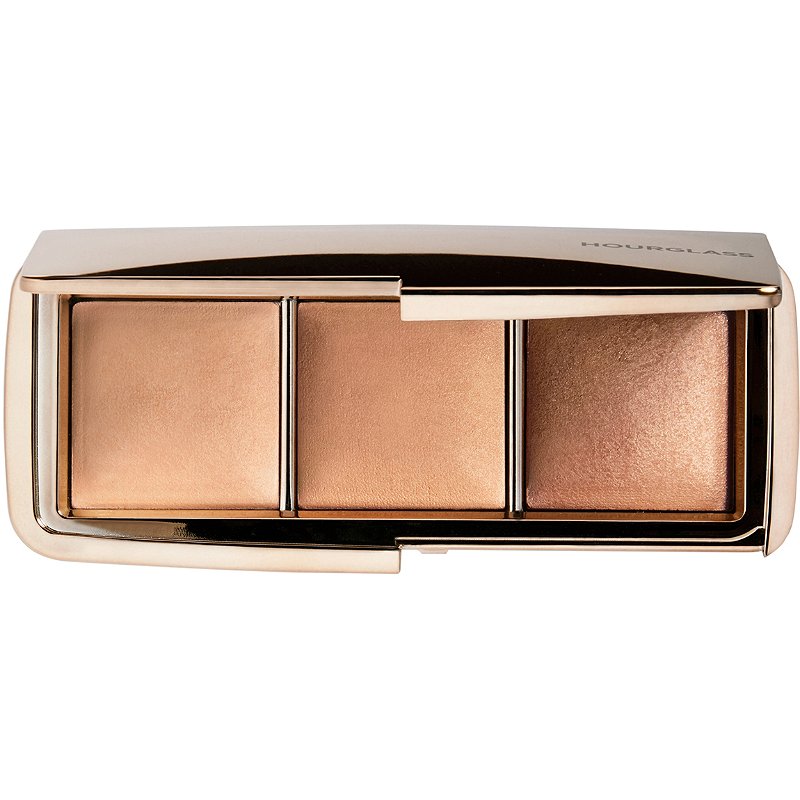 Appointed as the Diamond of the Season by Queen Charlotte, she is initially noticed and courted by Anthony Bridgerton, who (spoiler alert) later finds out to be madly in love with Edwina's sister, Kate.
Her look, like her character, is sweet, sophisticated, and, well, there are no other words to describe her… sweet.
The tender Edwina.
Her dresses, unlike Kate's, range from pink, powder, desaturate nuances, pastel, and cream colors and are embellished with crystals and floral embroidery, typically feminine ones; even the hair is woven in a less austere way than the sister, full of curls and curls that fall on her face. The makeup is light, not too different from that of Kate's and her mother's, but with some more interesting elements.
In fact, shimmer eyeshadows stand out in the shades of gold, blended on the eyelid as a light point, almost imperceptible, but enough to give us those more ethereal and dreamy vibes. If Kate Sharma's makeup prefers matte eyeshadows, Edwina's doesn't fail to reveal a hopelessly romantic and sentimentalist's vein. Don't worry, we have the right palette for you: often shimmer or metallic eyeshadows can, if not dosed with care, turn out too bright and, what we want to recreate in these looks is an invisible-like effect, right?
The Ambient Lighting Palette Volume III by Hourglass is a palette of highlighters, which can also be used as eyeshadows, giving a multi-dimensional brightness. Endowed with photoluminescent technology, the powders can be applied alone or with other shades to customize the color and give a light that is halfway between that of a highlighter and that of an eye shadow. In addition to that, the powders are very thin and you will never see, so to say, the individual glitter.
Bridgerton Beauty Recap: Penelope Featherington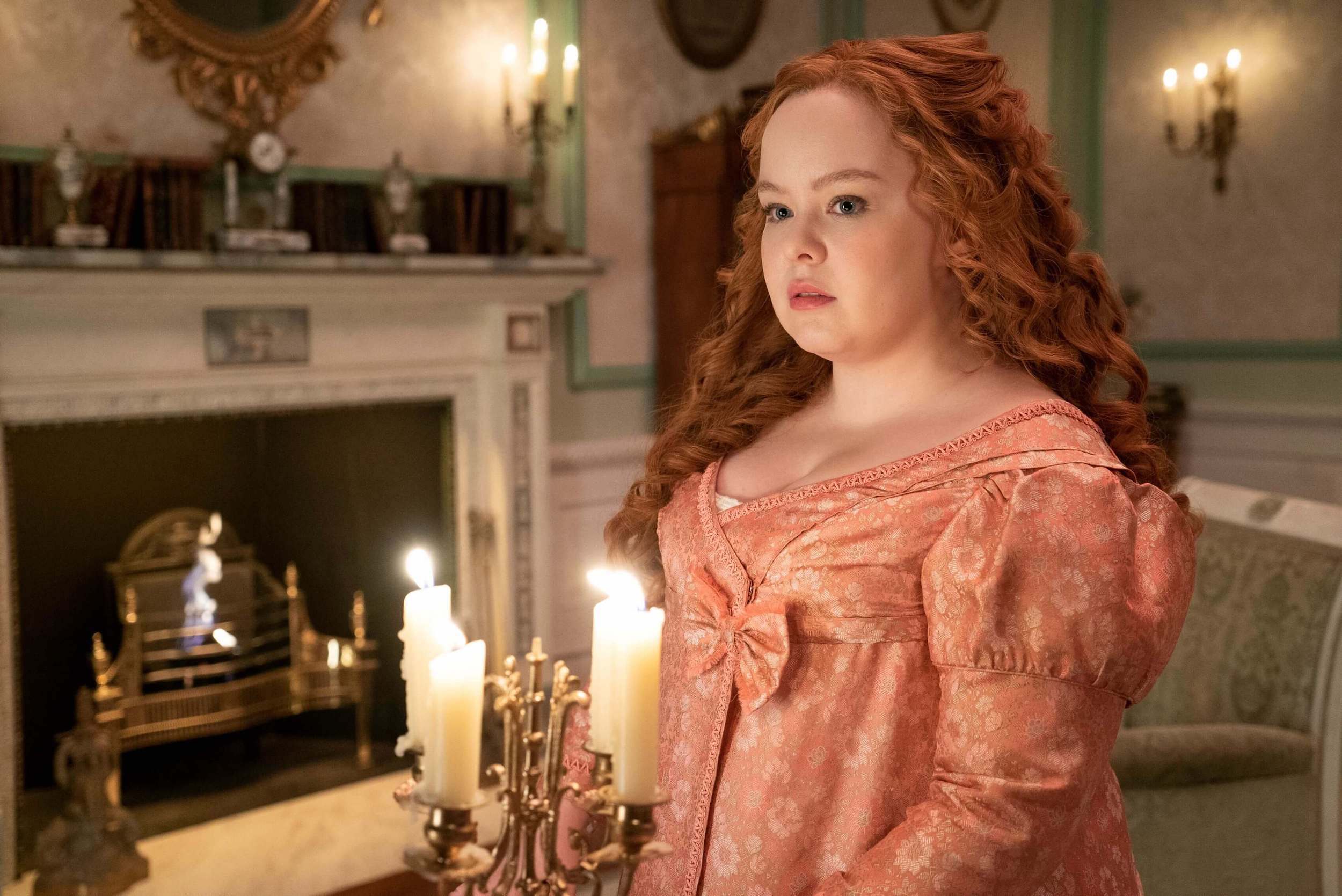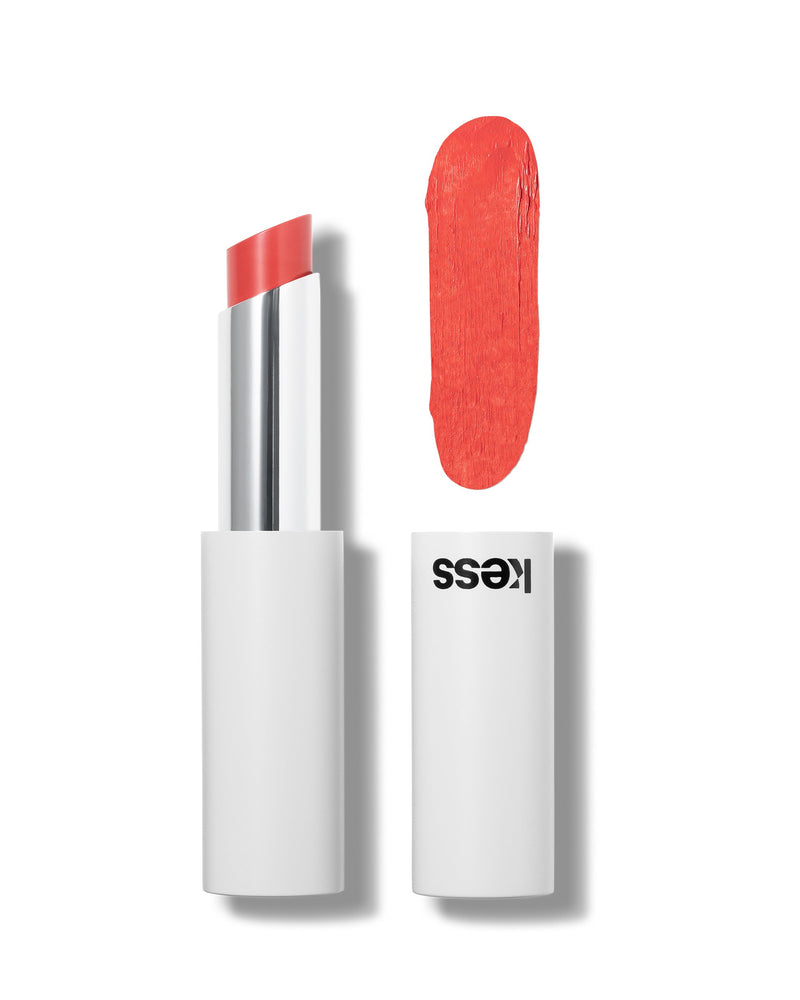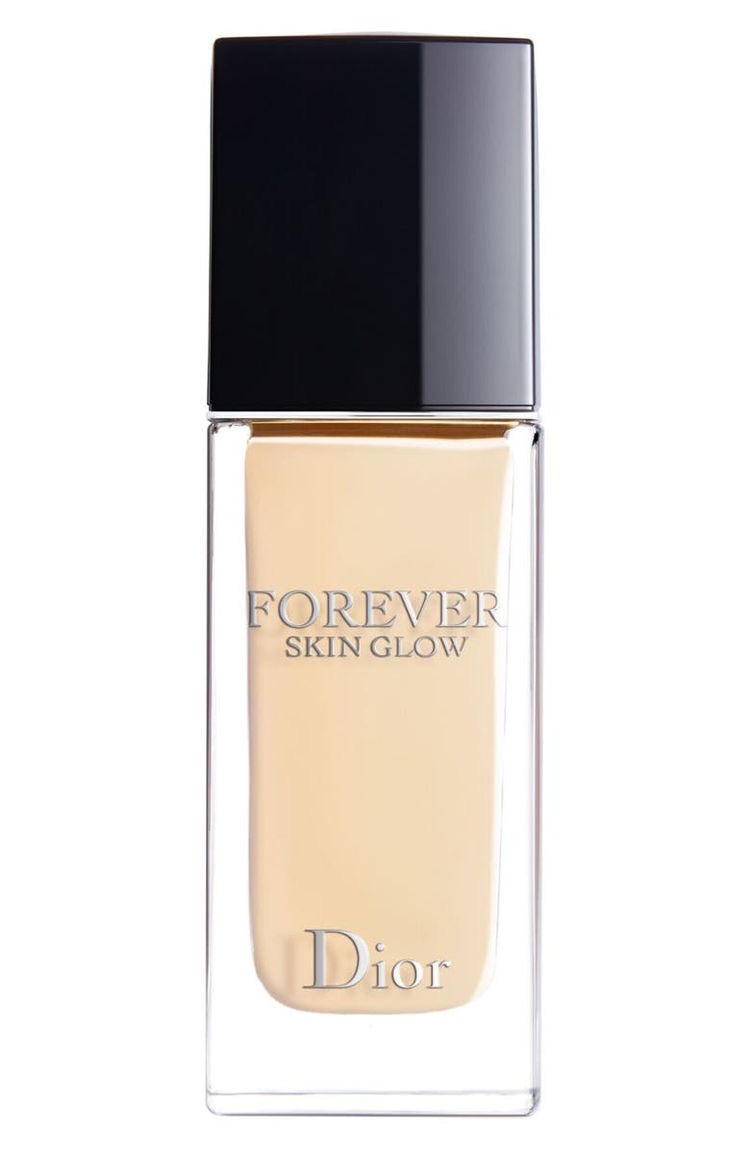 Penelope's (ops, we wanted to say Lady Whistledown) is the perfect nude look: porcelain skin, cream blush on the cheeks – better if coral -, slightly colored lips, and a thin coat of mascara on the eyelashes, upper and lower, just to accentuate their length.
If the colors of the Bridgerton family are soft lilac, light blue, and white, the Featheringtons stand out for their bright, sparkling colors, such as orange, green, and violet: Penelope is generally associated with yellow and orange, in palettes with her hair color. " We're not talking about the year 1813 and Austen Jane in beige and cream colors. They wanted to create something fresh, young, and ambitious, and the first way you create something new is by moving the palette" Ellen Mirojnick says.
To recreate Lady W's no-makeup-makeup look (it's so fun to call her like that) you need a bright foundation like the Dior Forever Skin Glow, a cream blush like Stay Vulnerable by Rare Beauty, in the shade Nearly Apricot and a hyper creamy lipstick that looks a bit like a balm like the Lipstick Peachy Coral by Kess Berlin, to tap on your lips until you get the desired effect.