"Sometimes I think heaven must be one continuous unexhausted reading" wrote Virginia Woolf and we couldn't agree more, since reading is one of the most addictive and relaxing hobbies that exist in the world.
Almost everyone has tried, at least once in a lifetime, the pleasure of reading a book capable of intriguing and ravishing us with such intensity to make us state, beyond any doubt, once arriving at the last line: "This is my favorite book". We are talking about that title (or those, if you are avid readers) that we always re-read gladly, from which we get new ideas of reflection every time and that we recommend to anyone who asks us an opinion.
Sometimes, however, we may feel a little bit uninspired and not having a clear idea of which book, among the new and old ones, we should be inspired by.
In this regard, have you ever wondered which books are most beloved from your favorite heroes and heroines? The one that they would recommend to us?
Curious ourselves about it, we have collected for you some famous suggestions: from the classics to the most modern and original novels we are convinced that, among these, you will find at least one title to include in your list of "read next";)
_______
Who: Gwyneth Paltrow
What: The Golden Notebook by Doris Lessing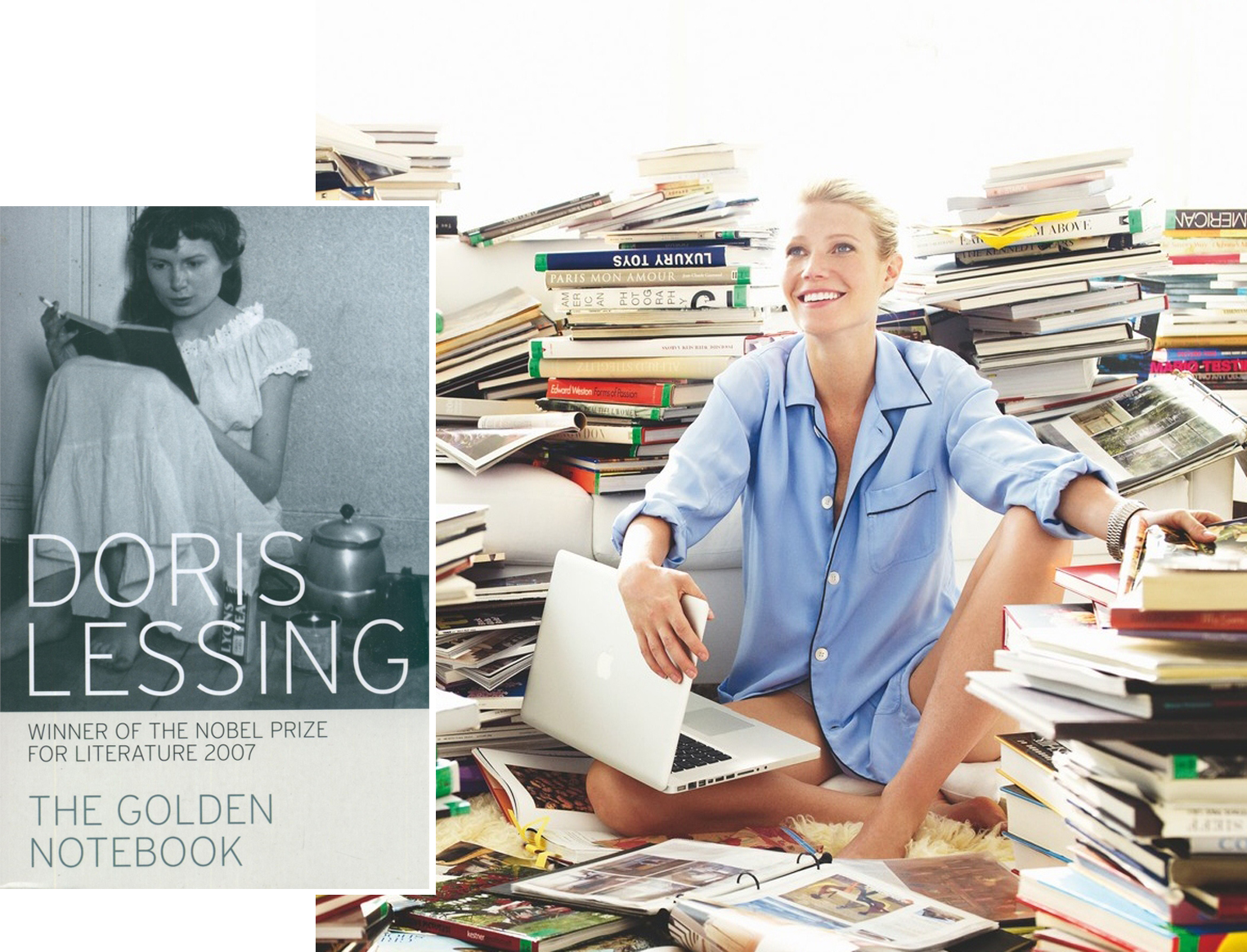 Why: "It's an extraordinary novel that changed my life and the lives of so many other young women in the 1960s. I have the paperback copy I read at the time, and it's dog-eared, epiphany after epiphany marked so that I could easily refer back to them. Does anyone read The Golden Notebook nowadays? I don't know, but back then, just before the second stage of the women's movement burst into being, I was electrified by Lessing's heroine, Anna, and her struggle to become a free woman. Work, friendship, love, sex, politics, psychoanalysis, writing—all the things that preoccupied me were Lessing's subjects, and I can remember how many times I put the book down, reeling from its brilliance and insights."
_______
Who: Keira Knightley
What: Pride and Prejudice by Jane Austen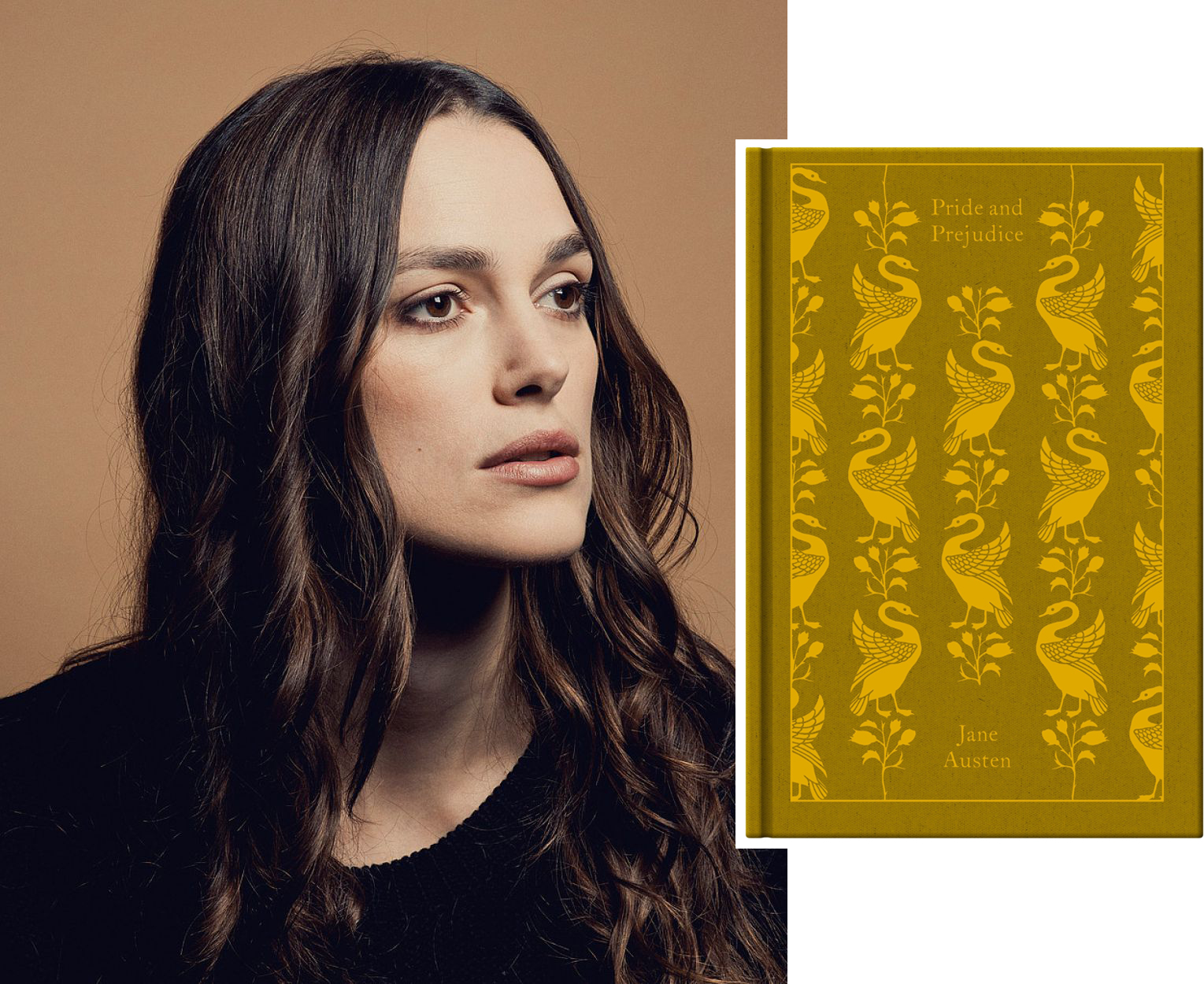 What: "I read the book a lot. I've been obsessed with the book since I was about 7. I had all the Austen series on book tape. I was obsessed with the BBC version when I was about 10 or 11. I read the book finally when I was about 14 and got obsessed again."  (What a coincidence, If you think that she was nominated for the Oscars in 2006 for her interpretation of Elizabeth Bennet in the famous version of "Pride and Prejudice" directed by Joe Wright.)
_______
Who: Natalie Portman
What: Cloud Atlas by David Mitchell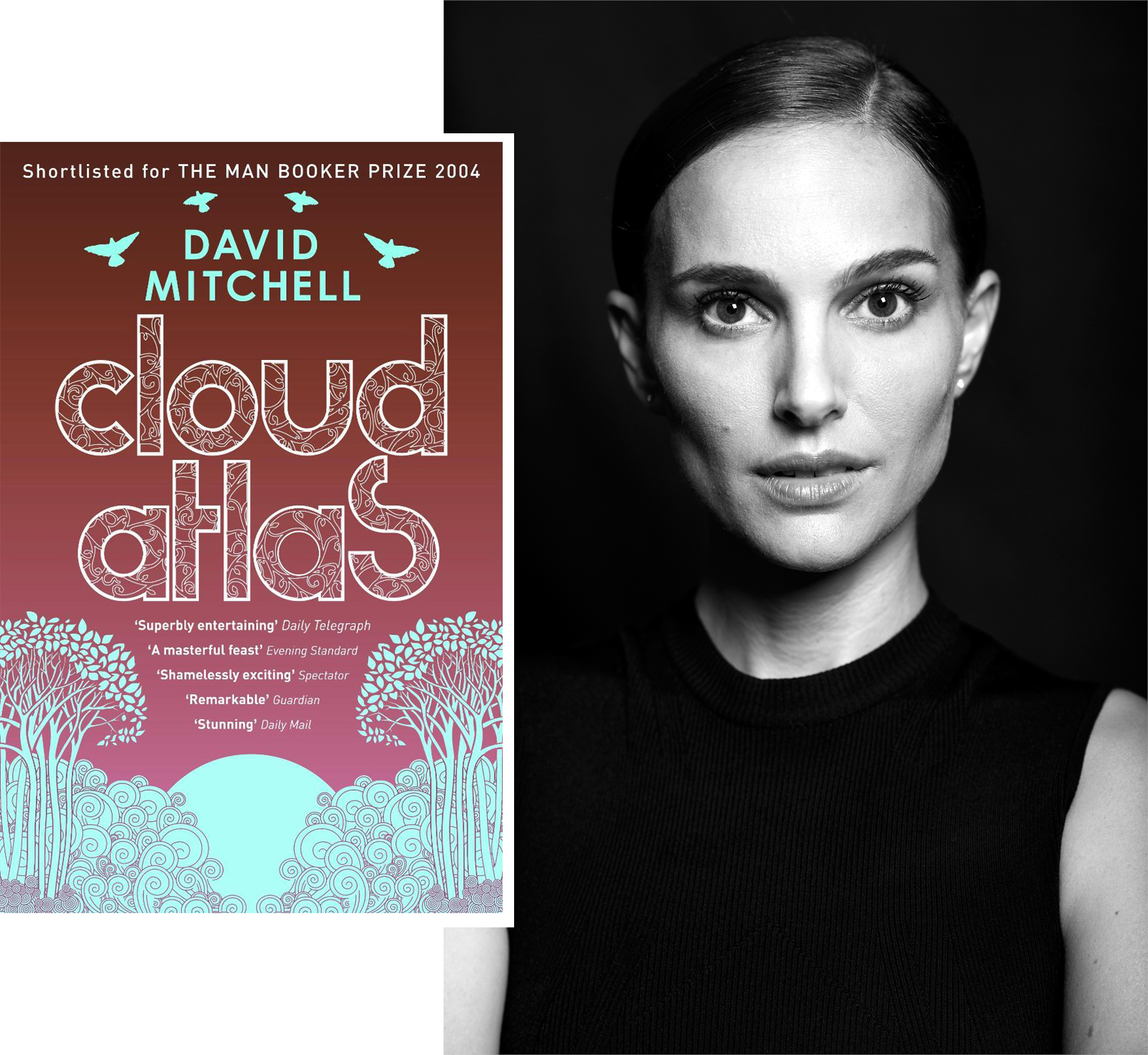 Why: "This was the present I gave everyone I knew for three years. It's six different stories told in different time periods and genres. One is historical fiction, another is a '70s thriller mystery, the sixth is a post-apocalyptic story. It's one of the most beautiful, entertaining, challenging books—something that takes all your attention. I think the stories are meditations on violence, specifically the necessity of violence."
_______
Who: Emma Watson
What: Le Petit Prince by Antoine de Saint-Exupéry.

Why: "I like books that aren't just lovely but that have memories in themselves. Just like playing a song, picking up a book again that has memories can take you back to another place or another time."
_______
Who: Michelle Obama
What: Song of Solomon by Toni Morrison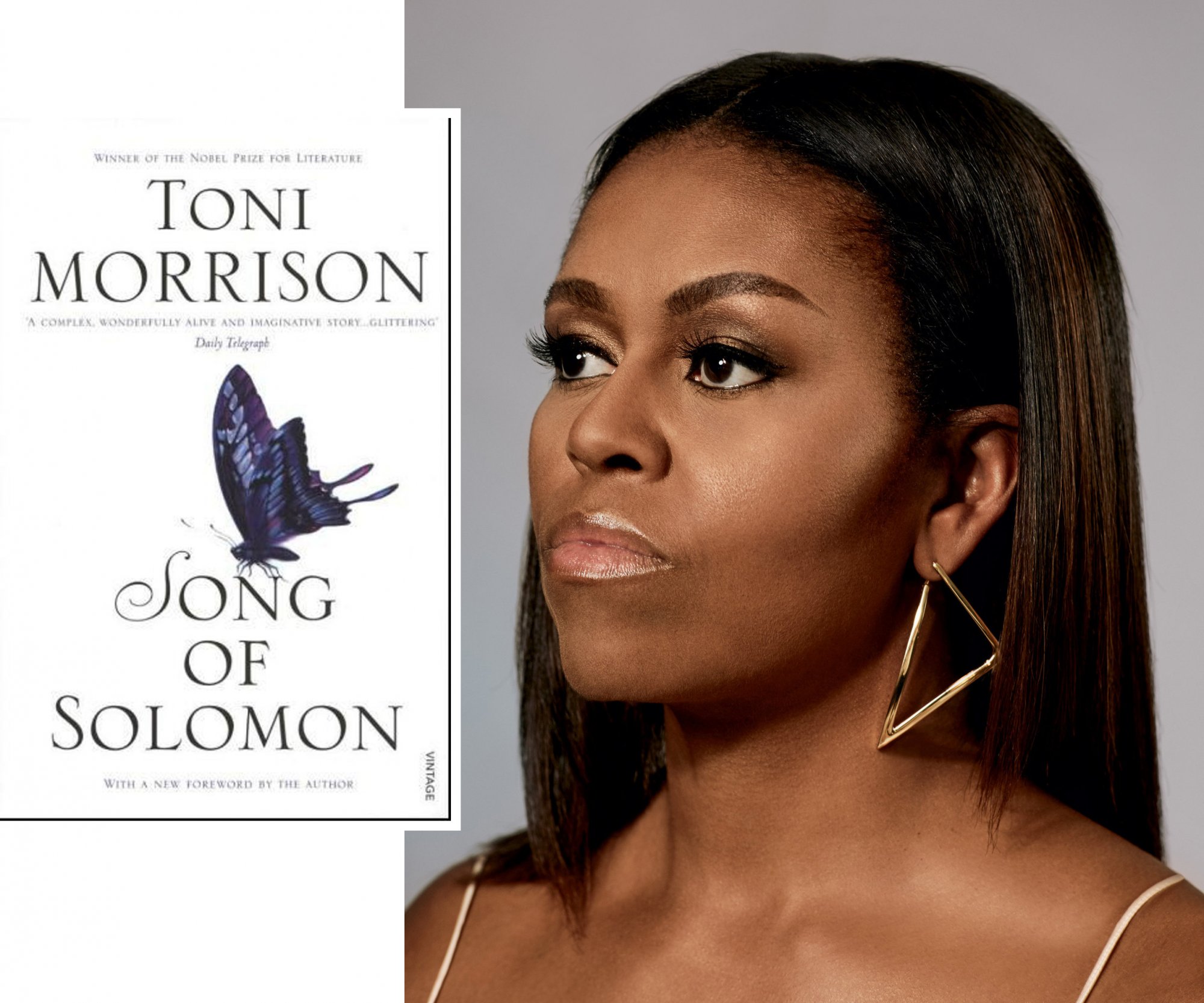 What: "One of the books that I loved — one of the first books that I loved and read cover to cover in one day — not because anybody made me read it but because the book was good. It was a book called Song of Solomon by Toni Morrison. And that book helped me love reading because, before then, reading was kind of like something you did when you had to do it. But that book, it like grabbed me and pulled me and I just kept reading and reading."
_______
Who: Steven Spielberg
What: The Last of the Mohicans by James Cooper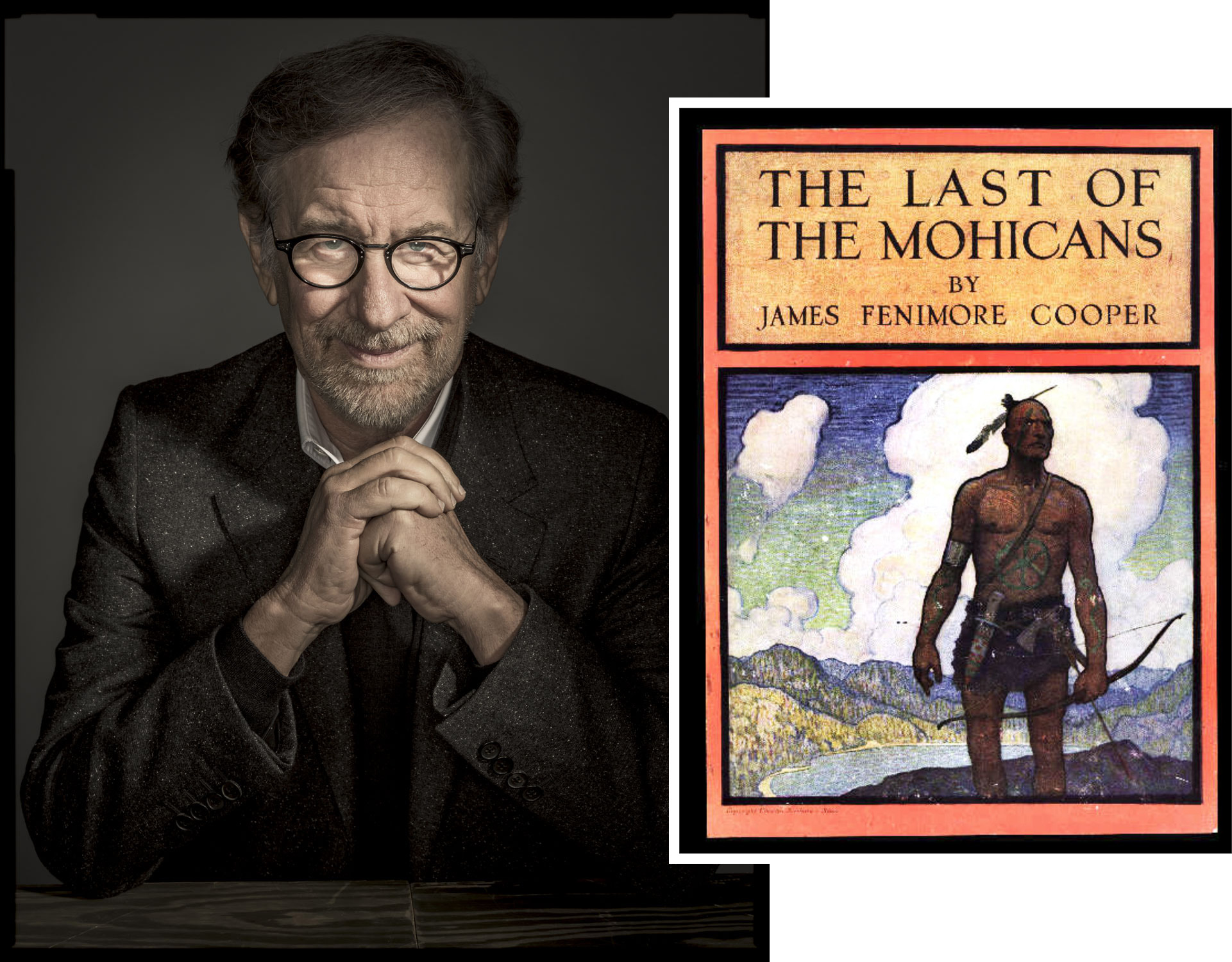 Why: "Before the film became famous in this century, Cooper's historical work put American fiction on the map of History. Set at the time of the French and Indian War, contrasts abound between high-society Britons, rugged frontiersmen, and two Native American tribes. Between scenes of capture and pursuit, Fort William Henry stands as an embattled symbol of safety and defense. However, hidden racism emerges, along with questions of marriage and family, and the sacrifice that accompanies tribal membership."
_______
Who: Daniel Radcliffe
What: The Master and Margarita by Mikhail Bulgakov

What: "I was reading Louis de Bernières's trilogy on Latin America and this book came up as something I might like, so I bought it… It's now my favorite novel — it's just the greatest explosion of imagination, craziness, satire, humor, and heart… There are passages that have become everyday Russian sayings. For instance, 'Manuscripts don't burn.' If it had ever come out that this book was being written, Bulgakov would likely have disappeared permanently. That phrase stands for the fact that nothing is more powerful or more indestructible than the written word."
_______
Who: Zoë Saldana
What: Different Seasons by Stephen King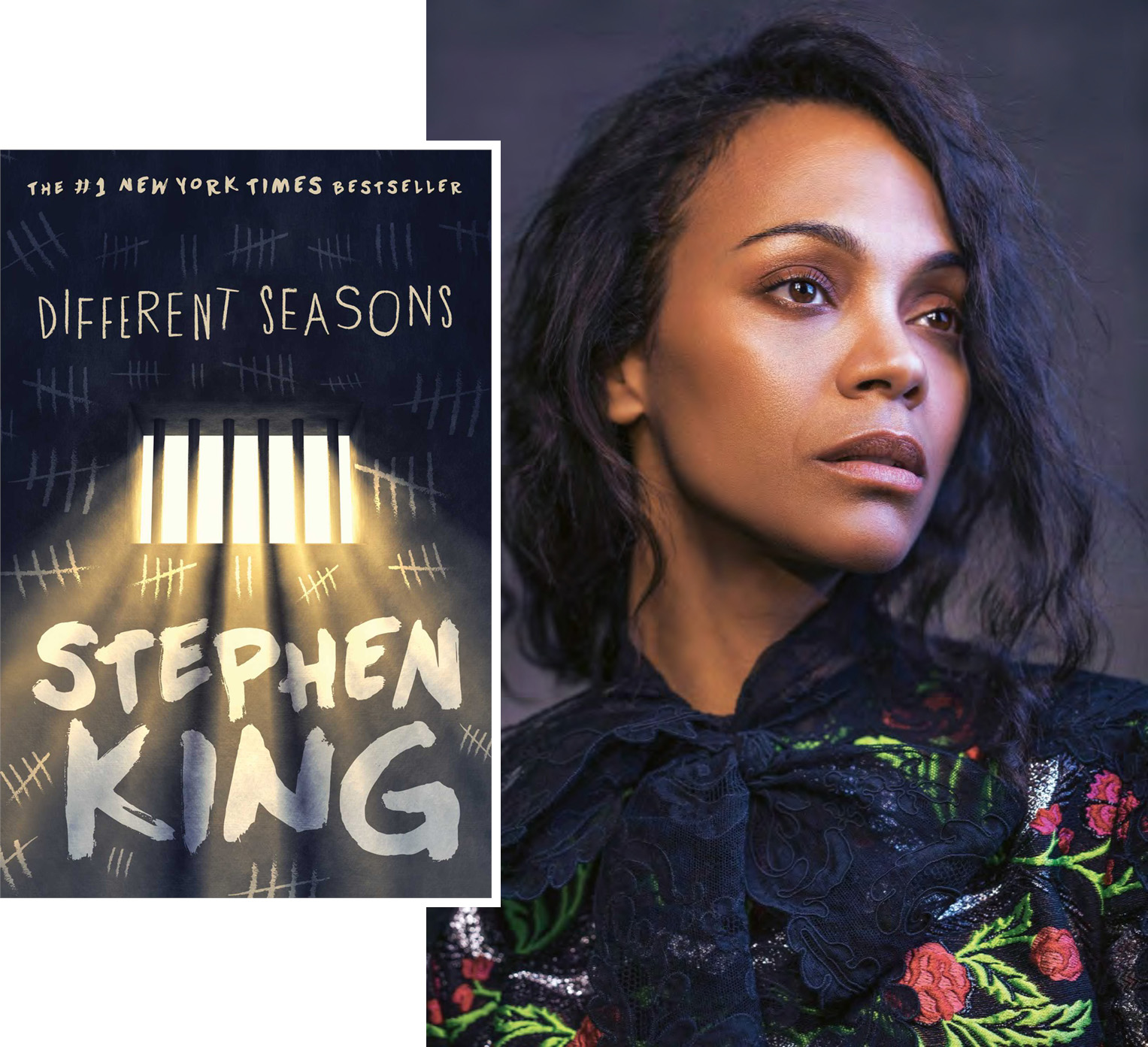 What: "It's true that Stephen King writes about human psychology and digs into the darkness of it, but there's also a lot of beauty and liberation in his stories. Shawshank Redemption is my favorite. One character, Andy, never lost hope. Despair was all his fellow inmate, Red, had known. In the end, Red became infected by Andy's hope. This story has one of the most amazing endings. I cried for three days after I read it."
_______
Who: Julianne Moore
What: The Hours by Michael Cunningham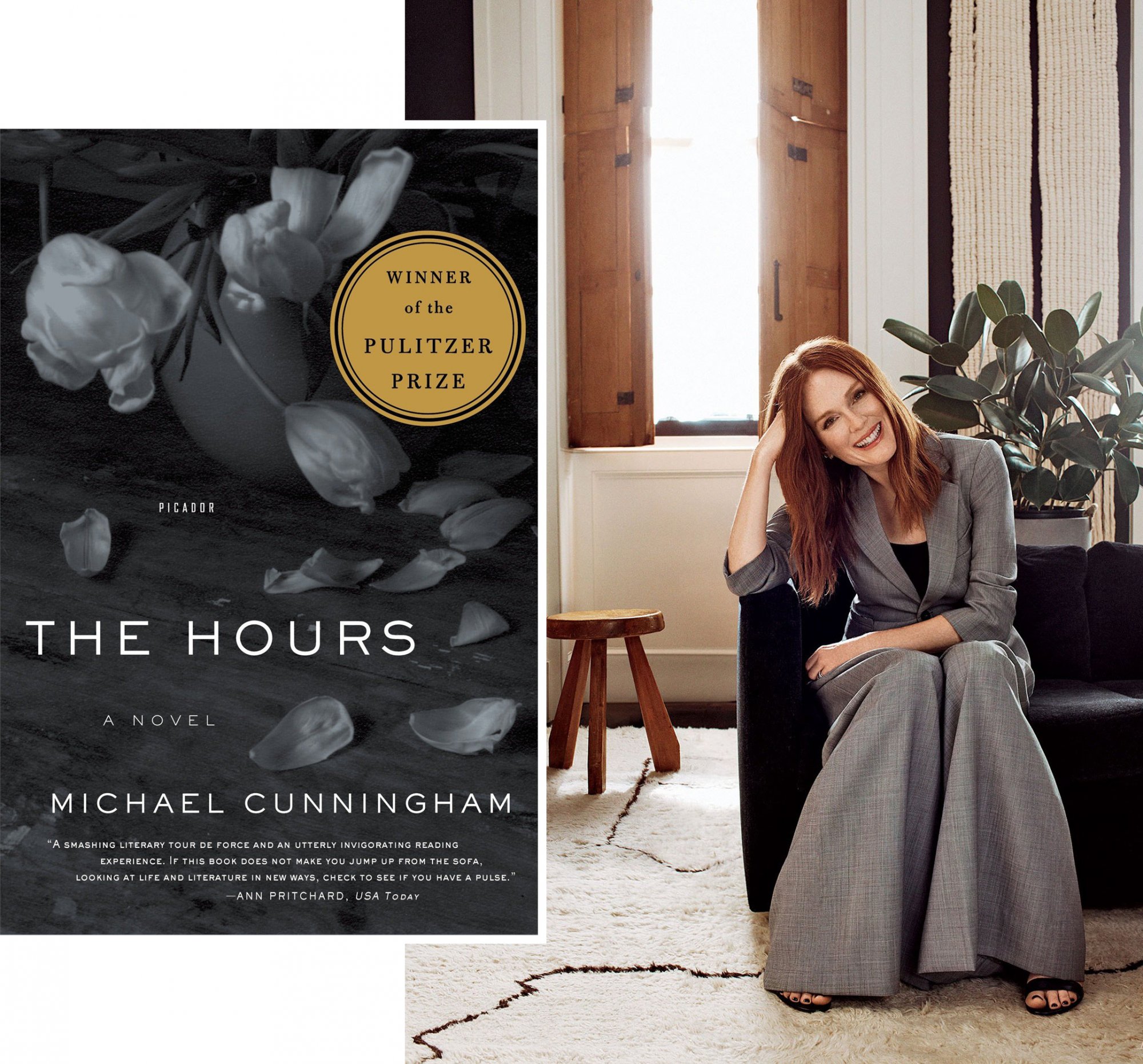 What: "A few years ago, a friend gave me a copy of Michael Cunningham's The Hours for my birthday. I hadn't read anything about it, so it was the most exquisite surprise. The writing is gorgeous. These characters are in incredible pain, and the book evokes the difficulty we all have in making decisions about our lives—decisions to be a mother, to be a wife, to be a friend. As isolated as each of these women feels, you eventually learn that their lives are woven tightly together — as are all of our lives, you realize. When I finished the novel, I thought, 'Wow, somebody will try to make this into a movie, but I can't imagine how they'll be able to.' A year or two later, I got a phone call and was offered the part of Laura: the character, coincidentally, that I had responded to the most. What I love most about the books I've chosen is that they reveal how incredibly difficult life is — it's not perfect, it's not rosy — and how what we struggle with is often the best part."
_______
Who: James Franco
What: As I Lay Dying by William Faulkner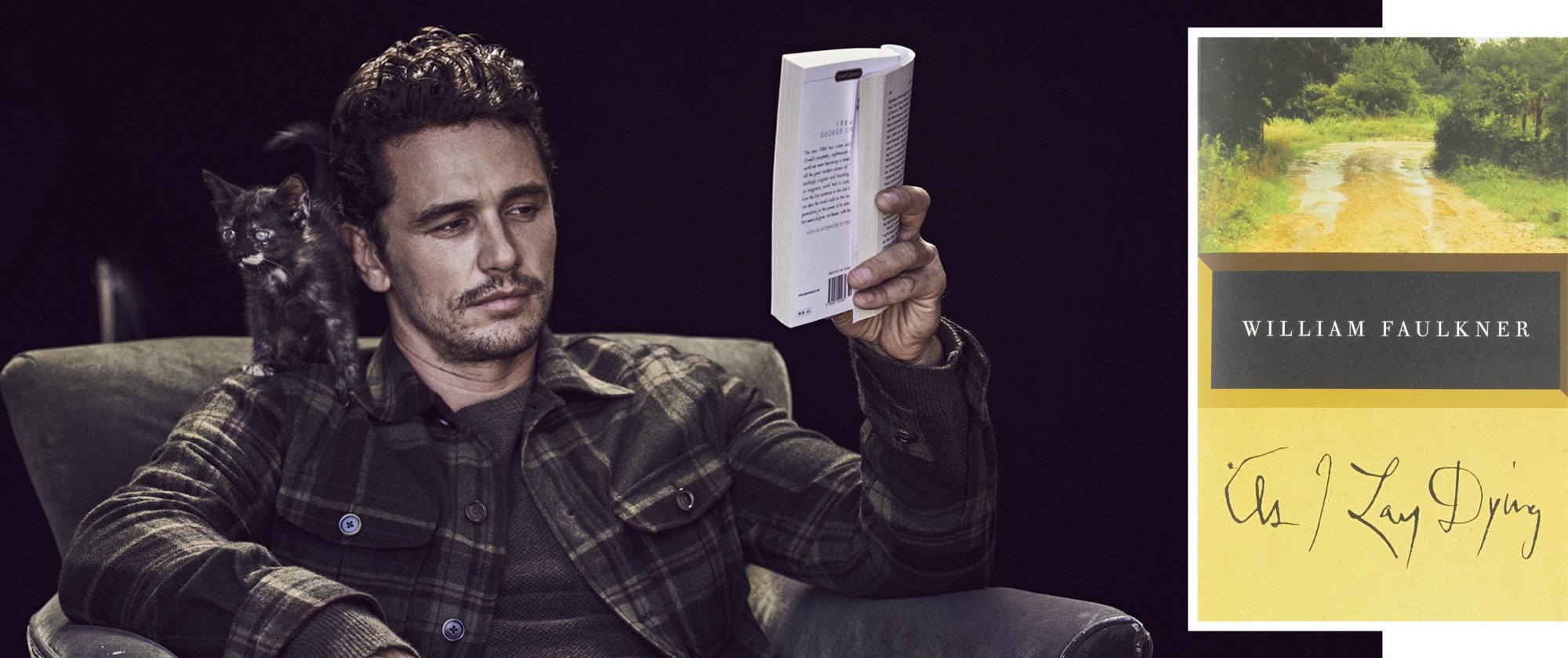 Perché: "My father gave me this book when I was getting into trouble in high school. I was spending a lot of time alone at home and that's when I really started reading. Essentially, the book is a bunch of smaller, linked episodes. I really love the interior lives of the characters and the multiple perspectives—they have inspired my own stories."
Credit photo Gwyneth Paltrow: Vogue