A tribute to women: those aware of their strength, who are not afraid to dare, who wear their femininity with pride, who love beauty in all its forms, who love themselves and the dresses able to satisfy their needs and tastes, such as those created by Blumarine for the S/S 2019 collection.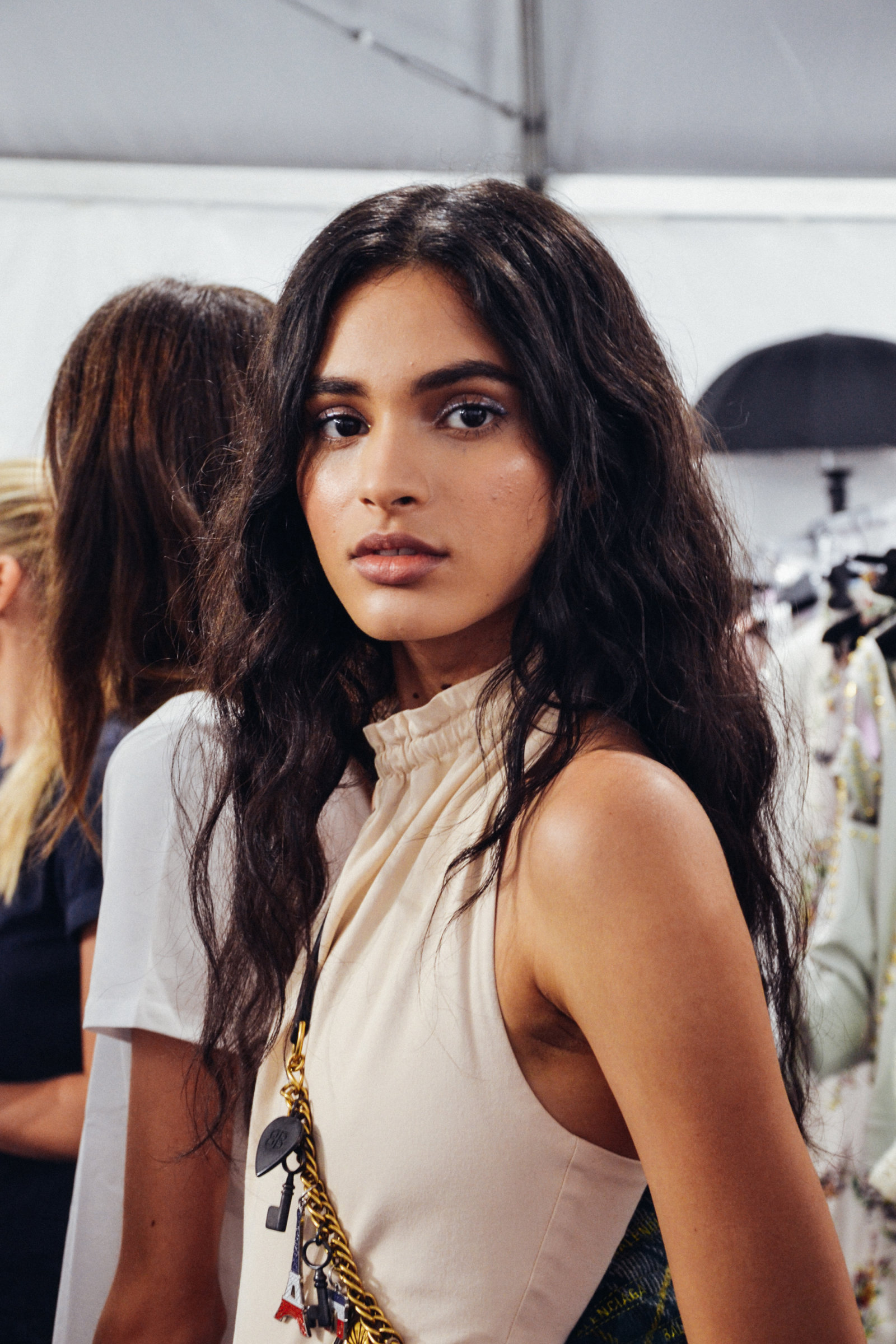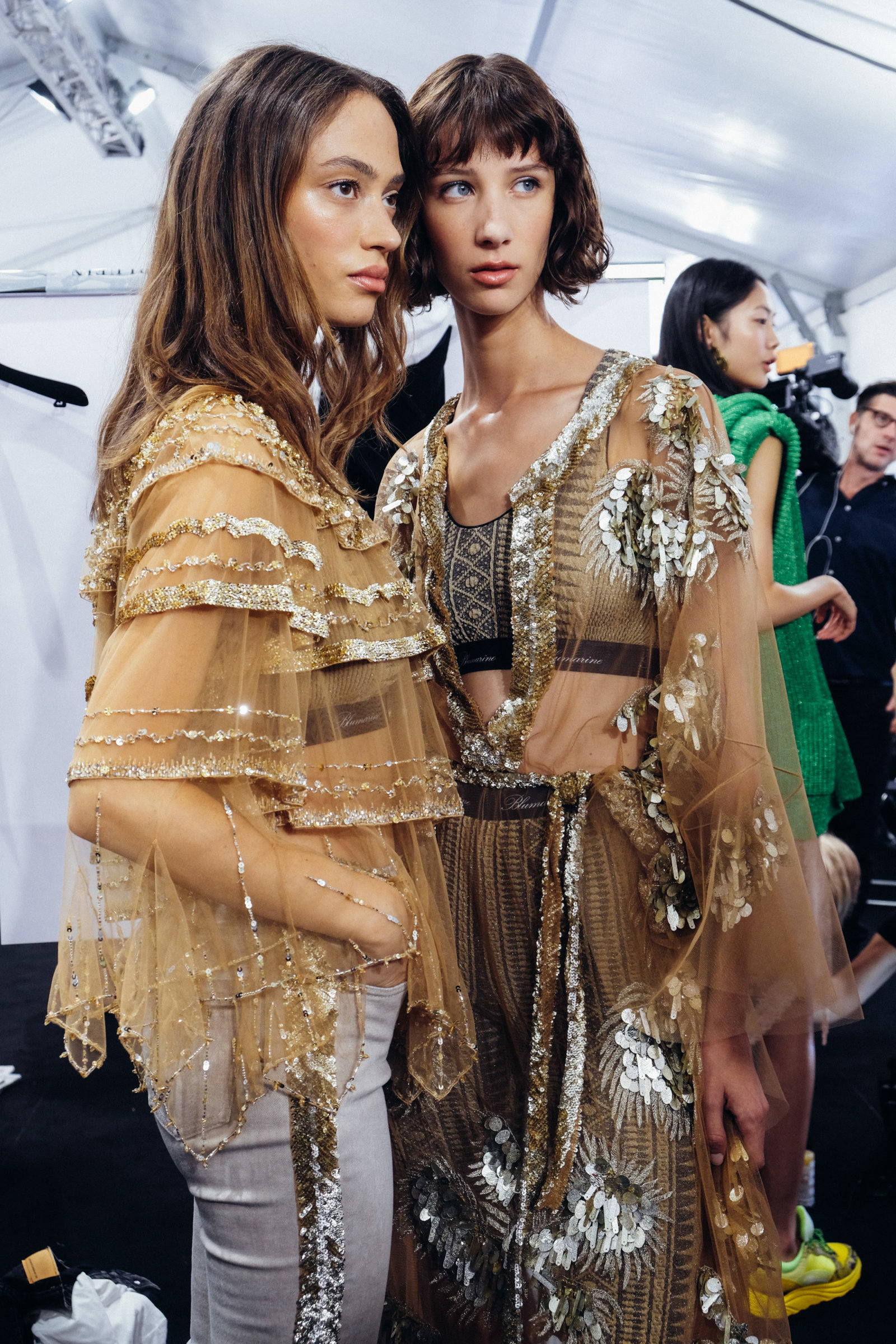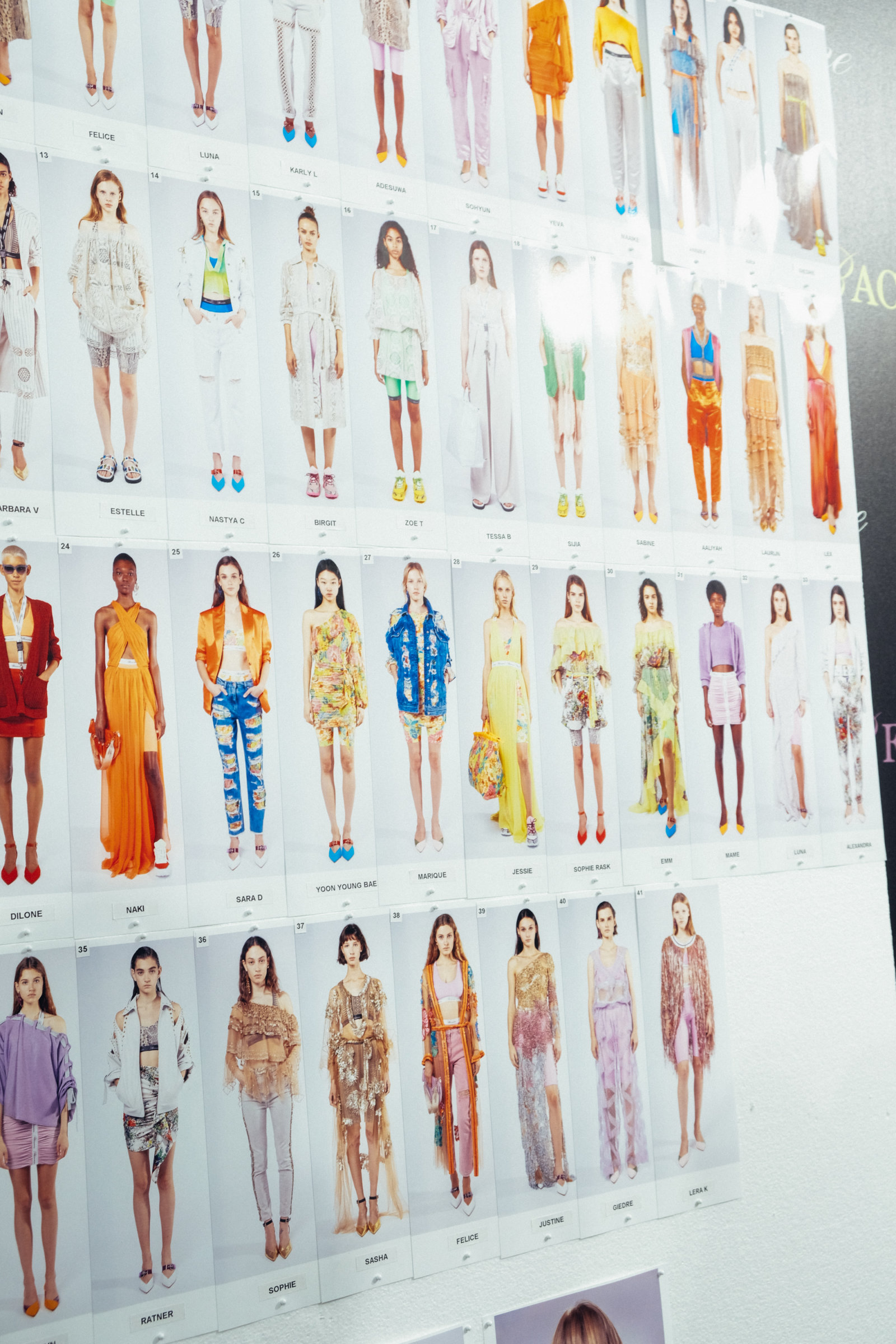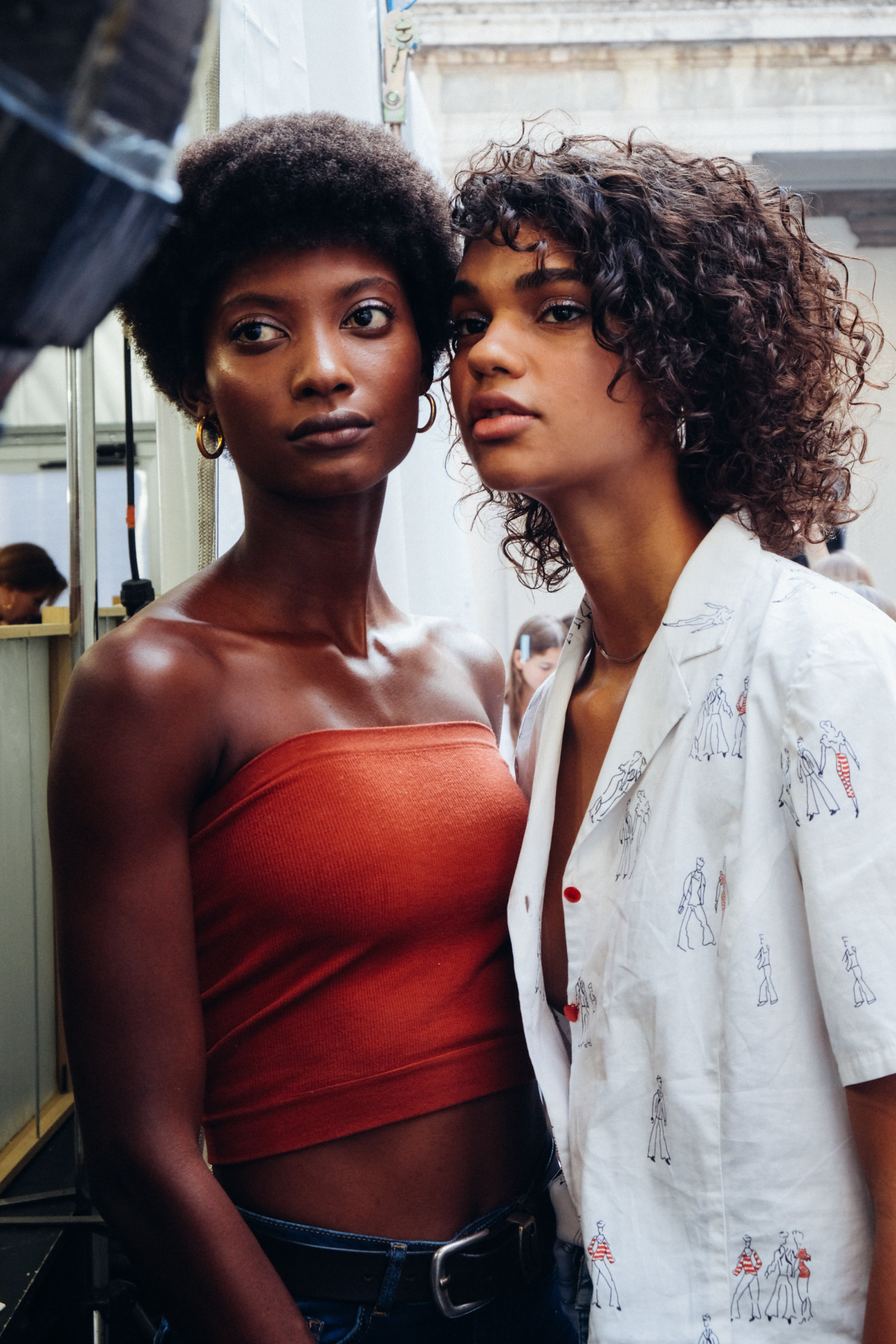 The Archivio di Stato of Milan is the beautiful location chosen by Anna Molinari to present her fashion show, which went live under a colonnade illuminated by the late morning's sunlight, hotter than ever despite officially being the first day of fall. Even the backstage was enlightened by the sunbeams, which made the metallic details of the clothes shine and the models' makeup look brighter since the focal point was the glitter eyeshadow.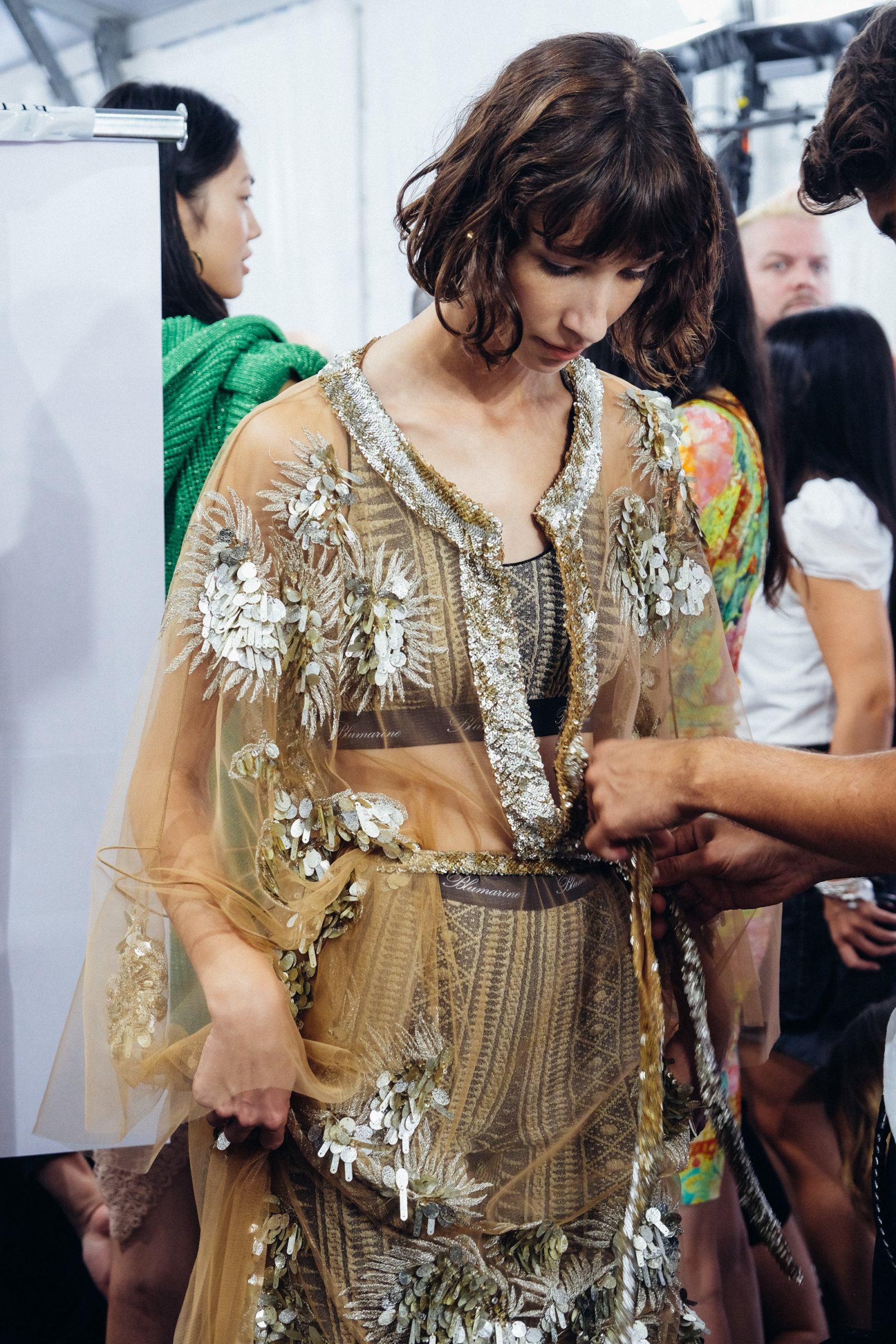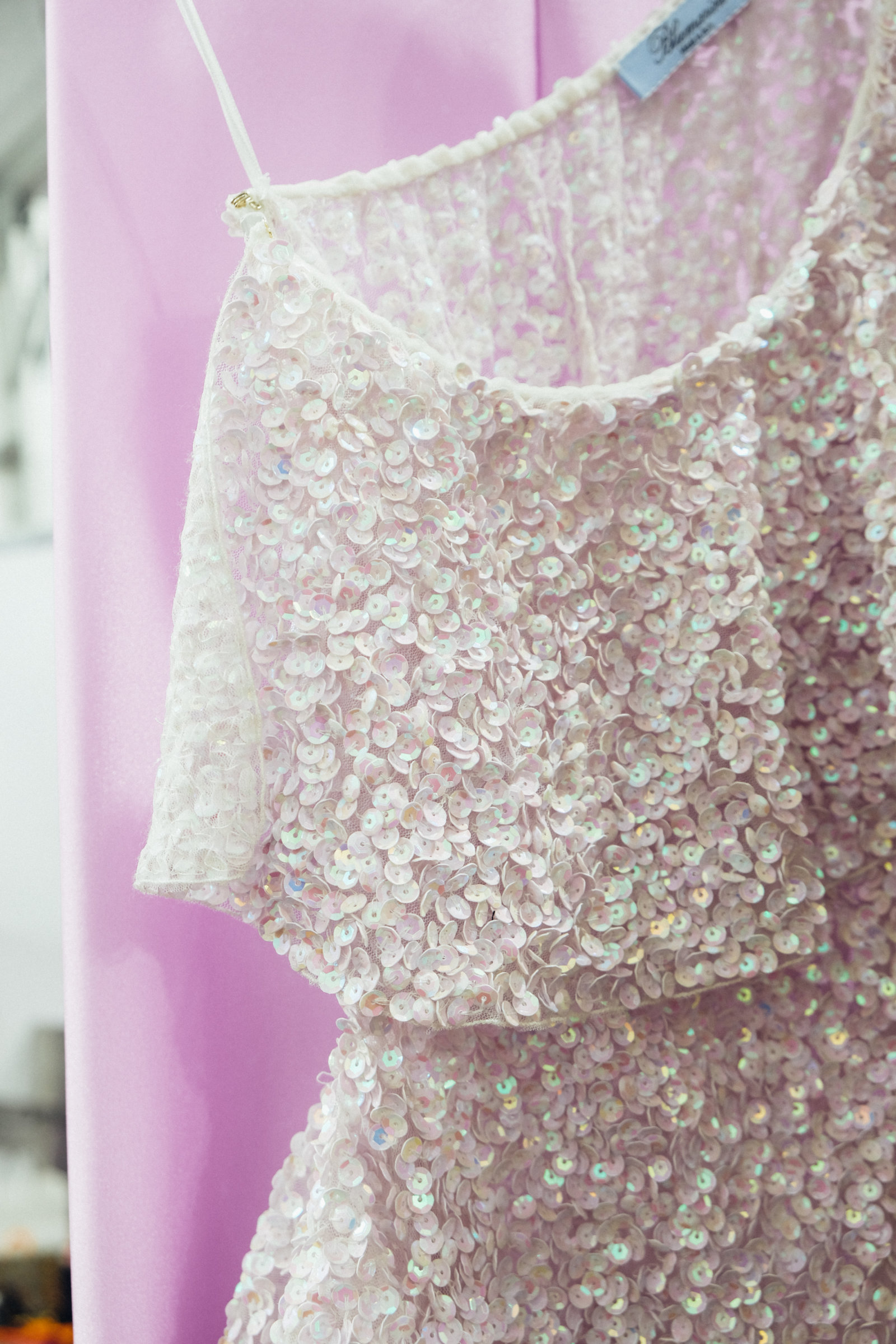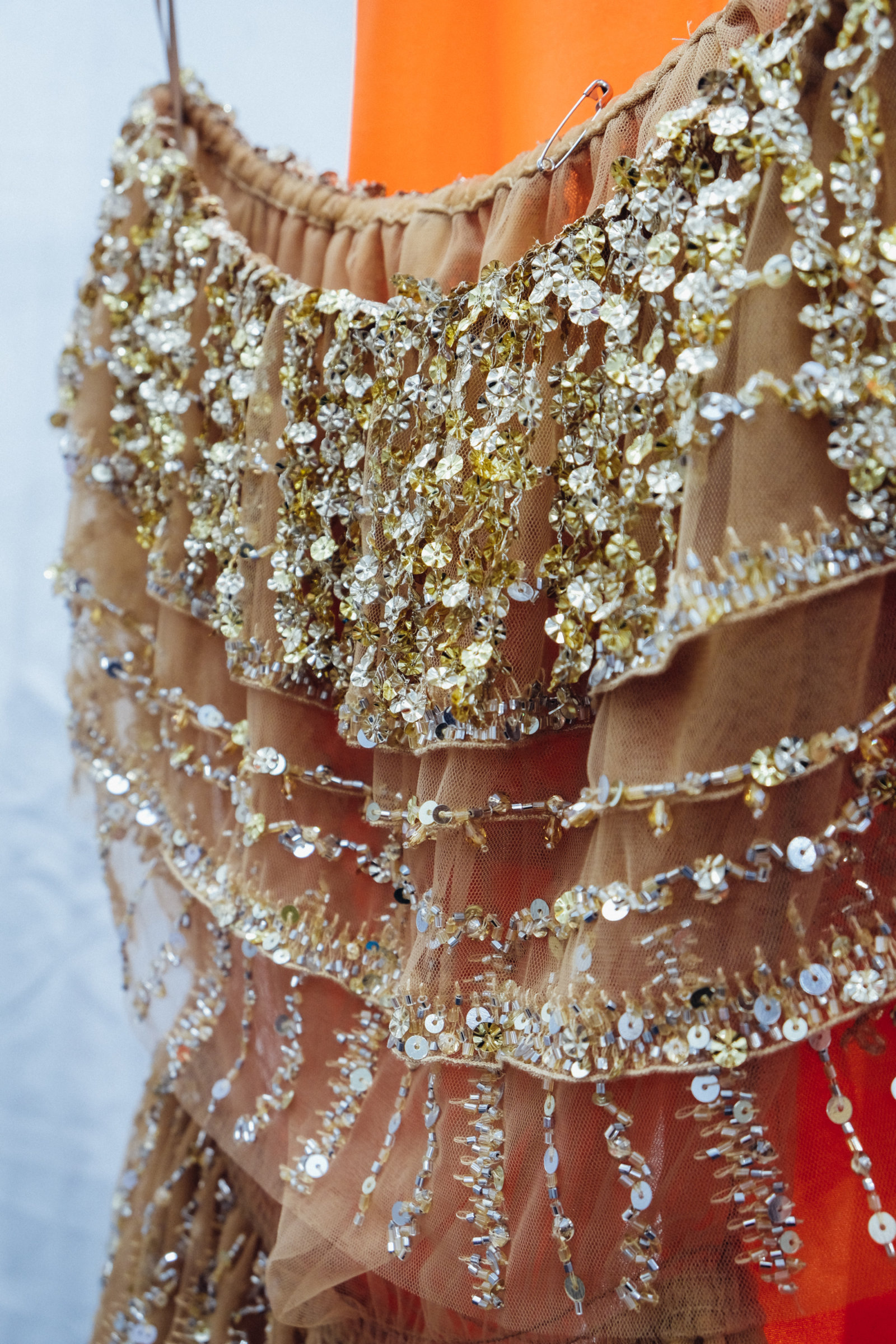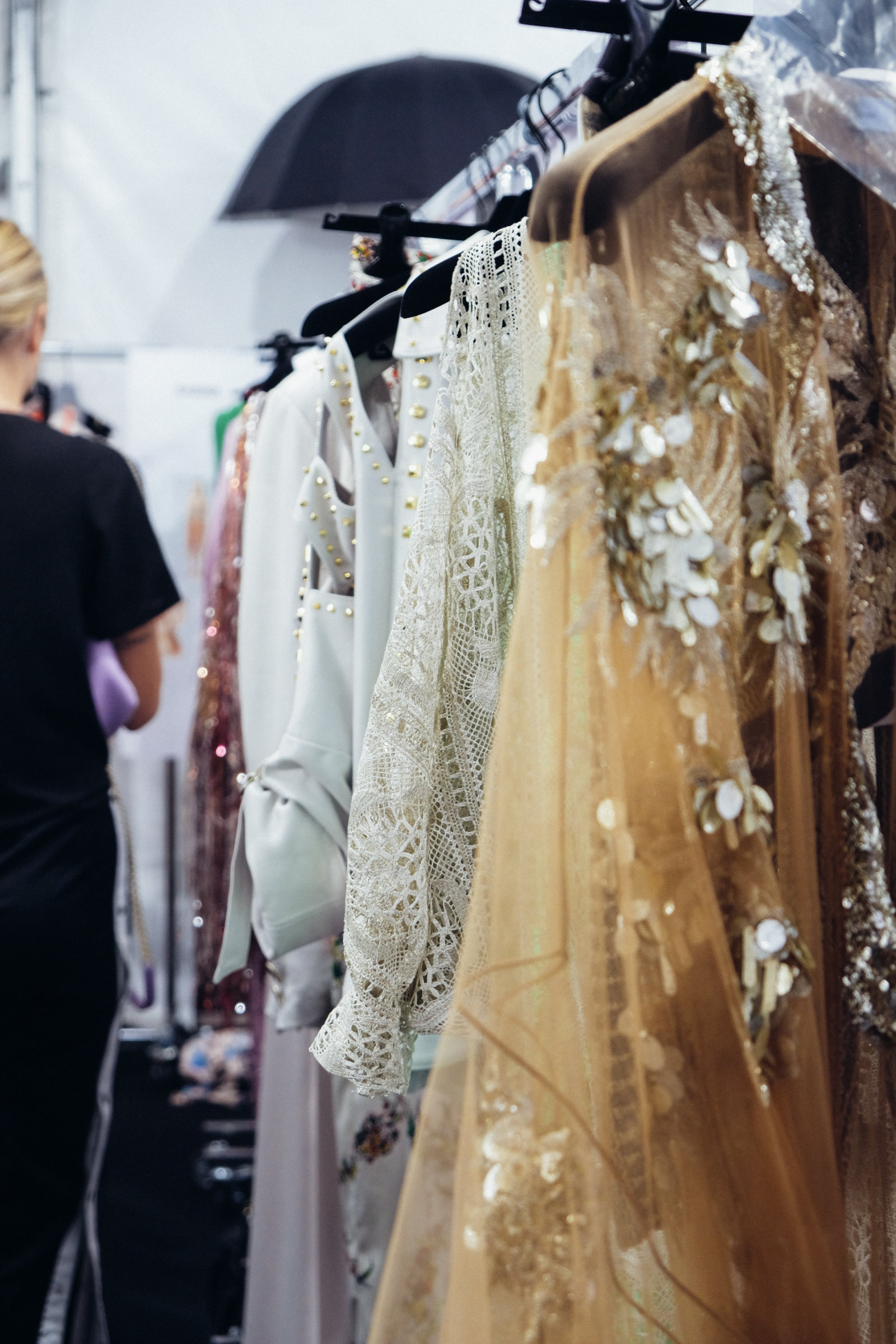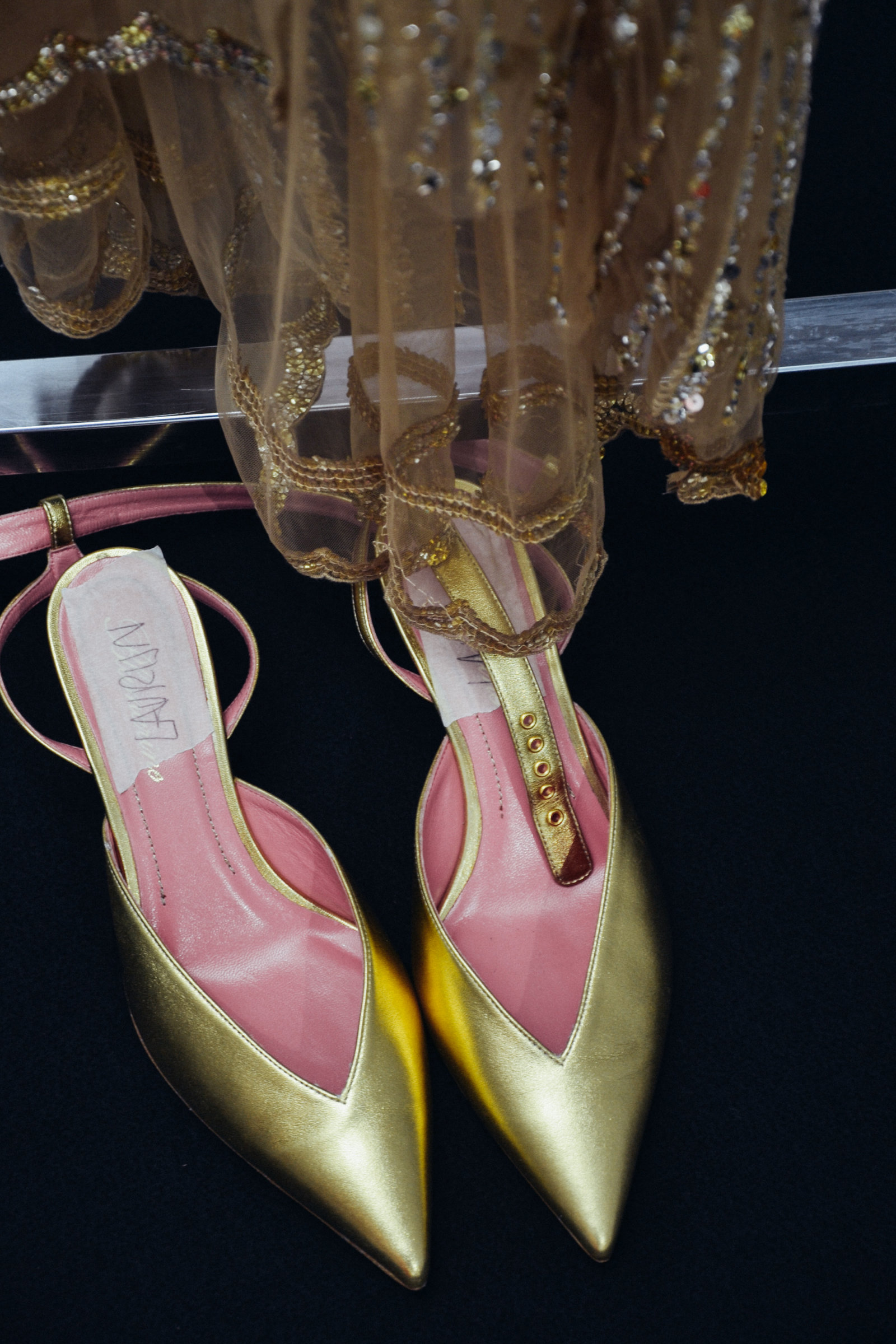 As they waitf or everything to begin, the models wear a very simple white shirt with "Blumarine" written on it, like the protagonists that they are along with the creations: there are those who sing, those who listen to music, those who draw and those who chat cheerfully, in between a photo, a makeup session and a hair retouch. In the air, the vibrant energy that characterizes the expectation and the backstage "wakes up" when the time of the fitting comes, and when the garments, properly arranged, come to life.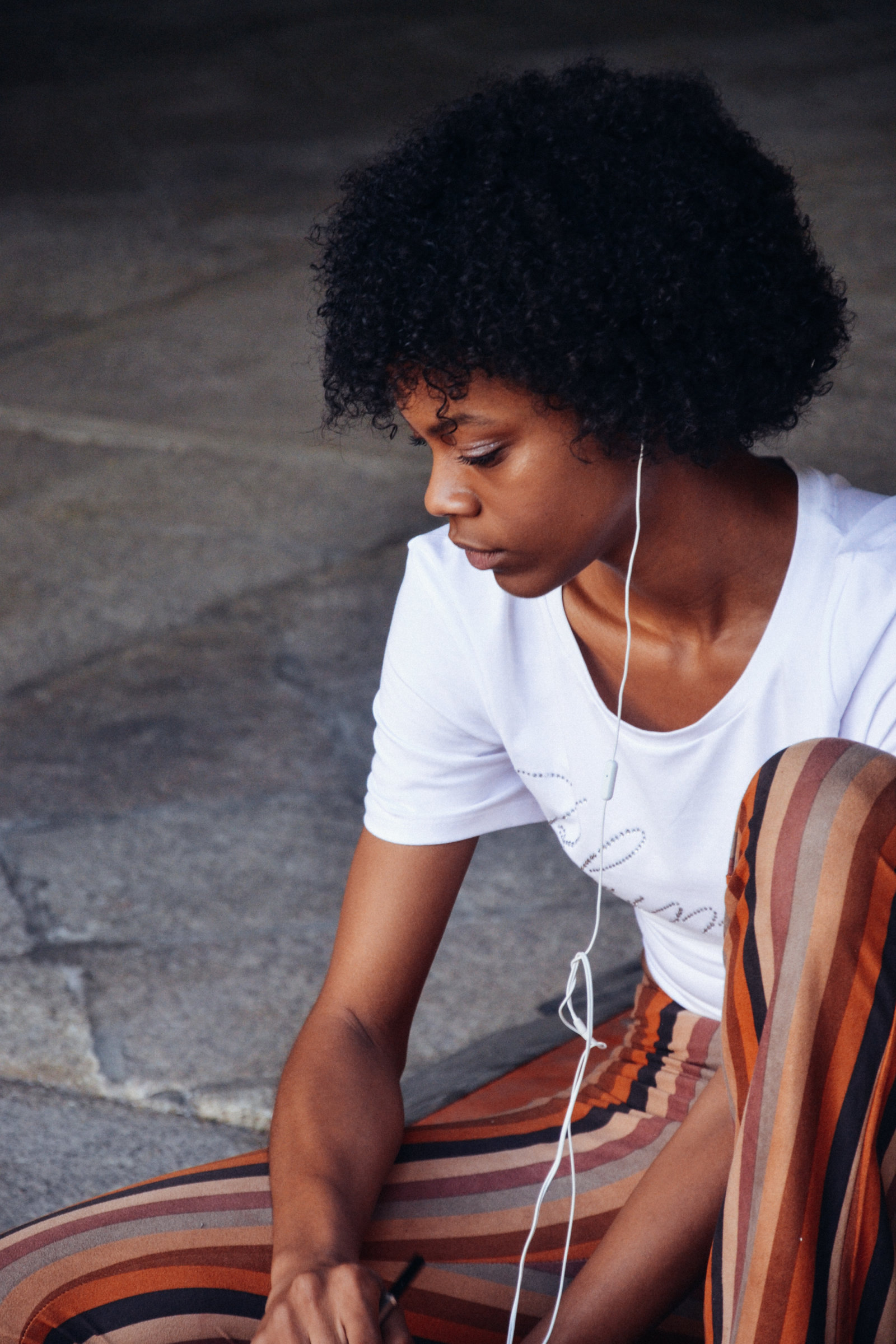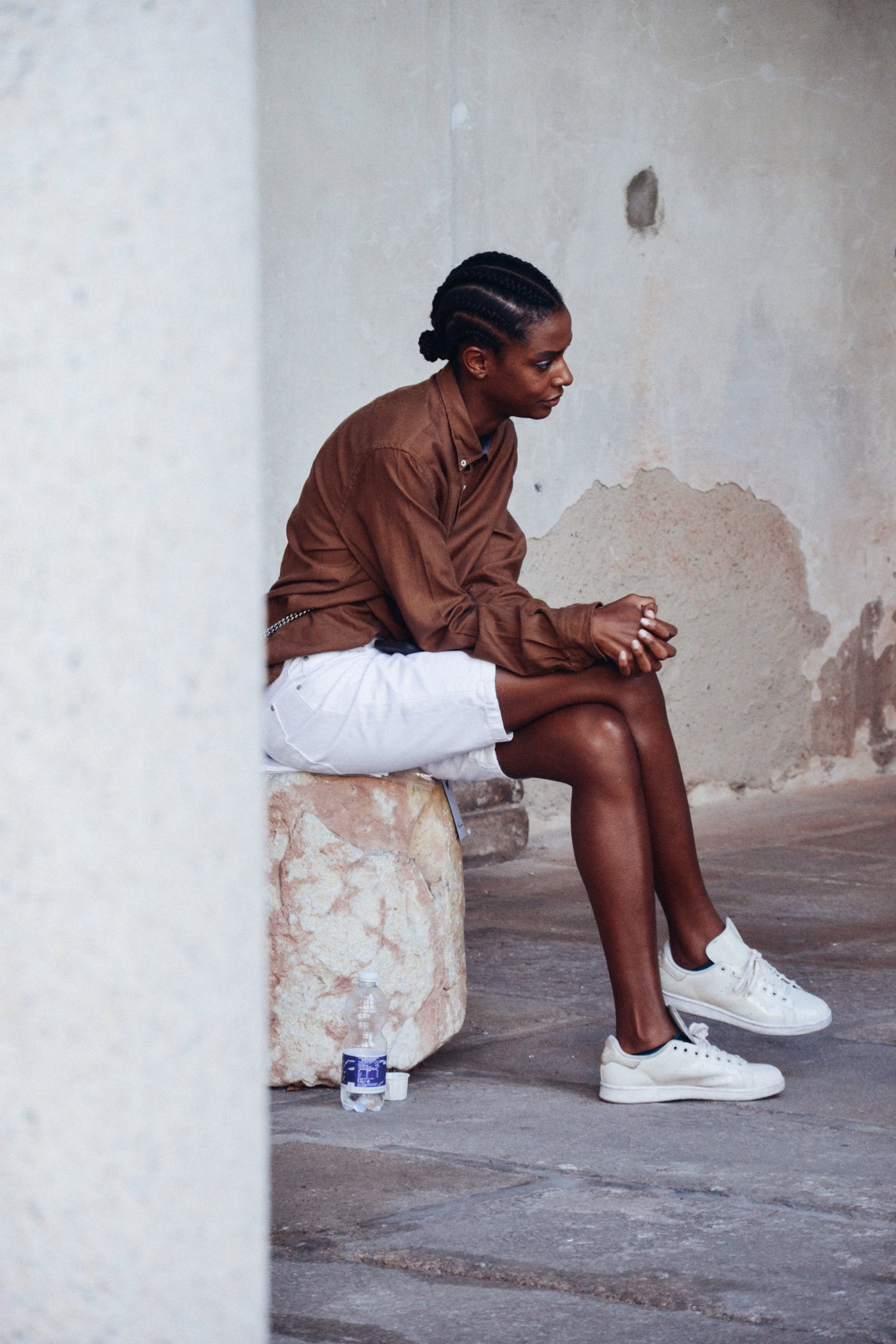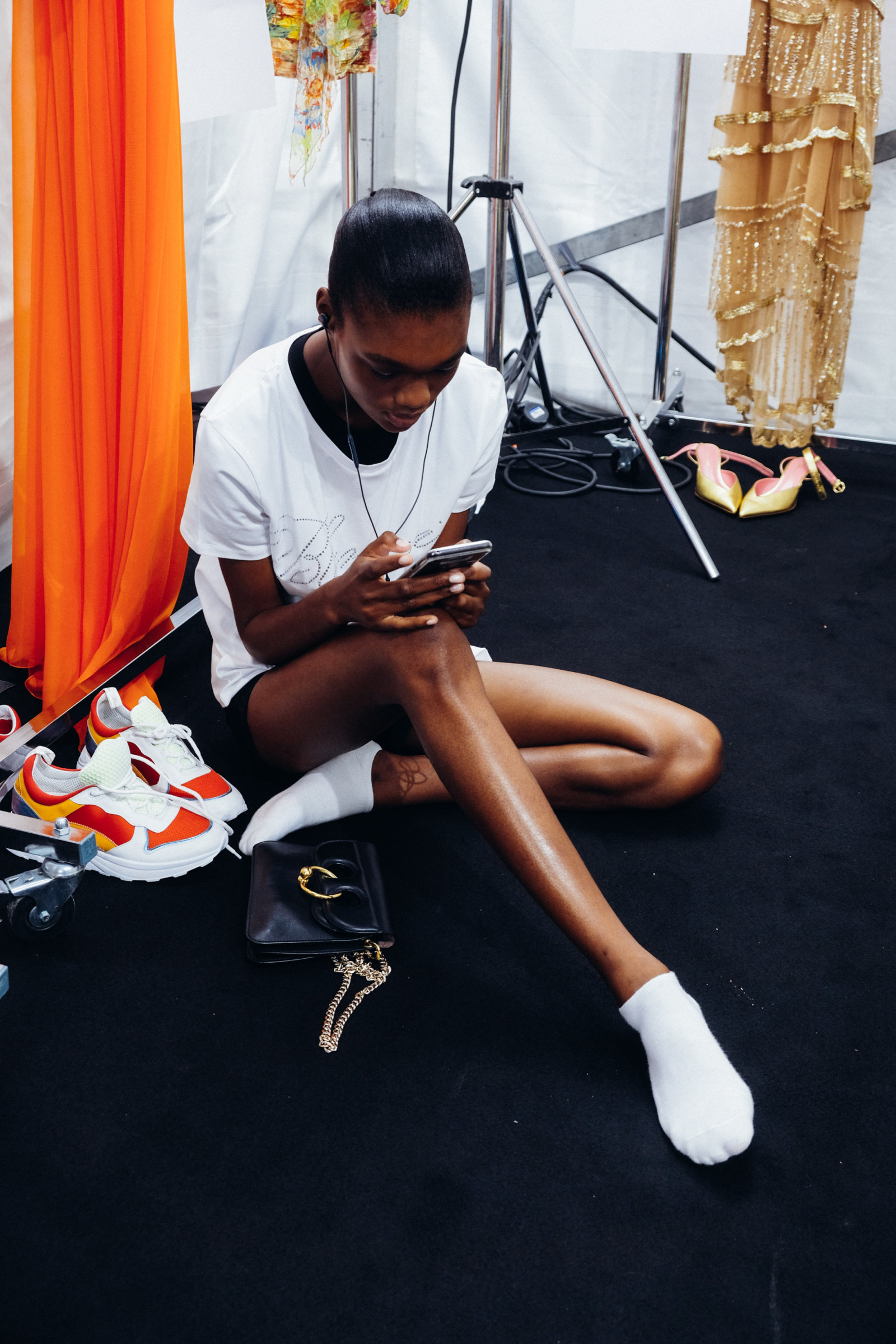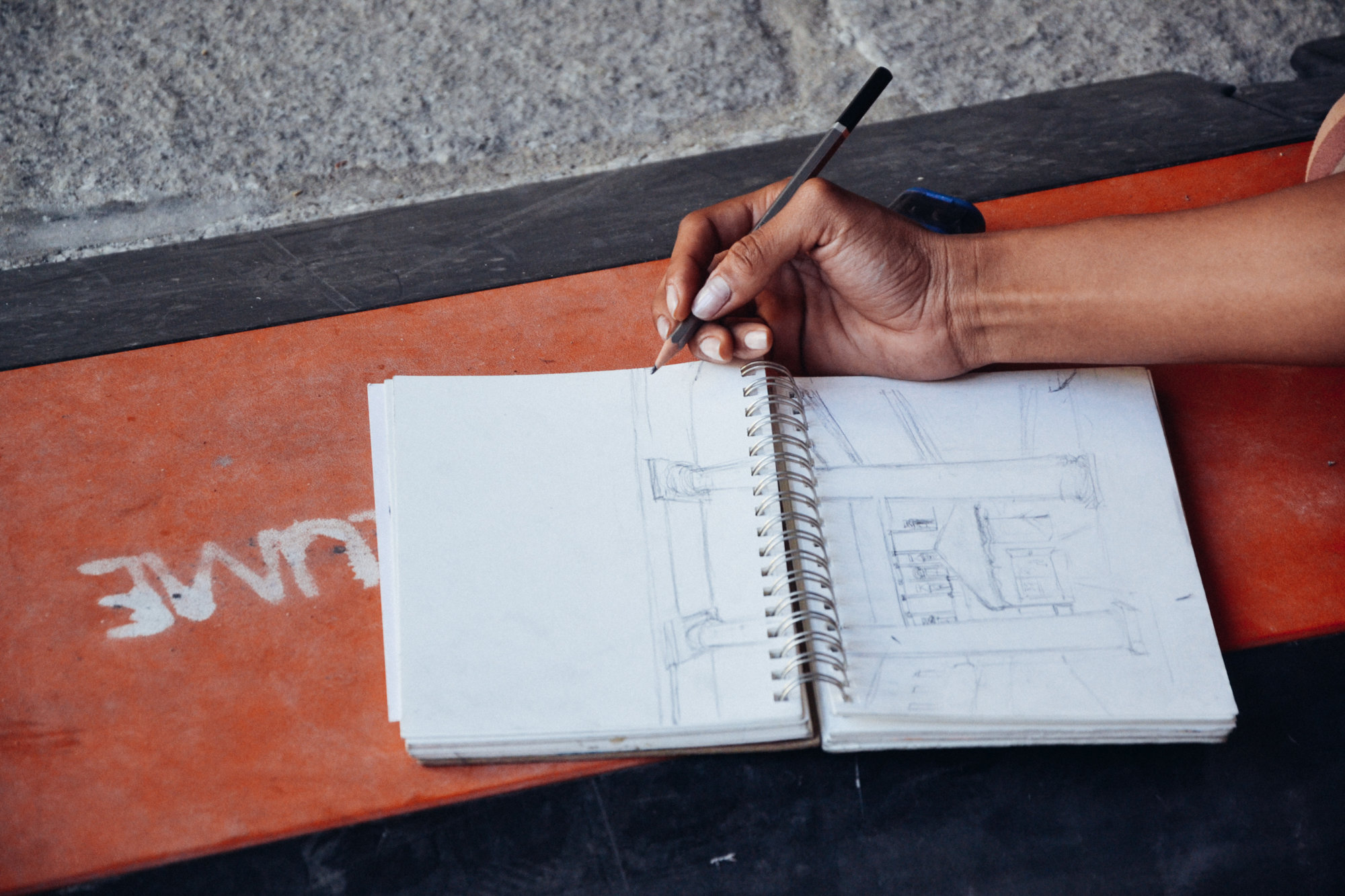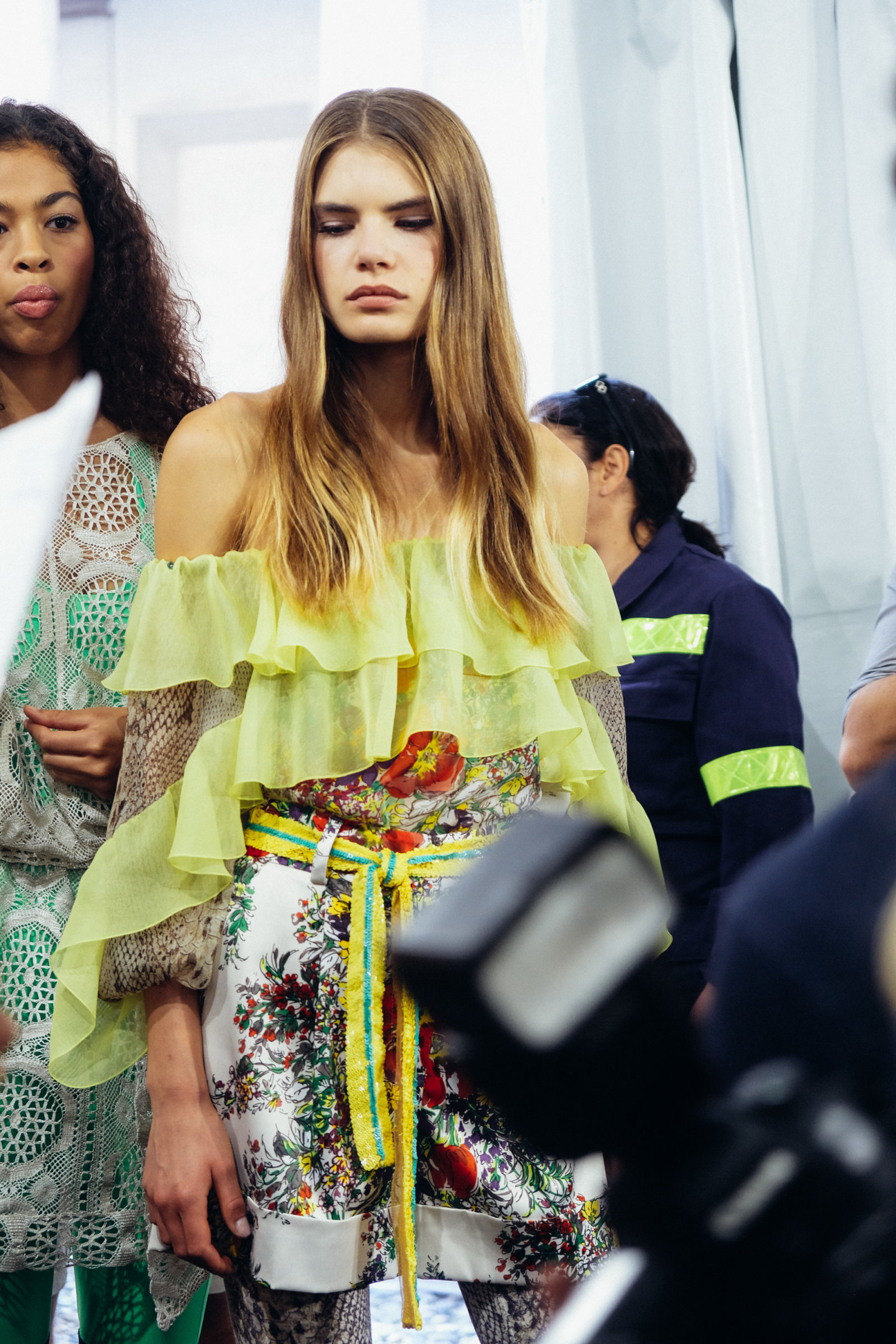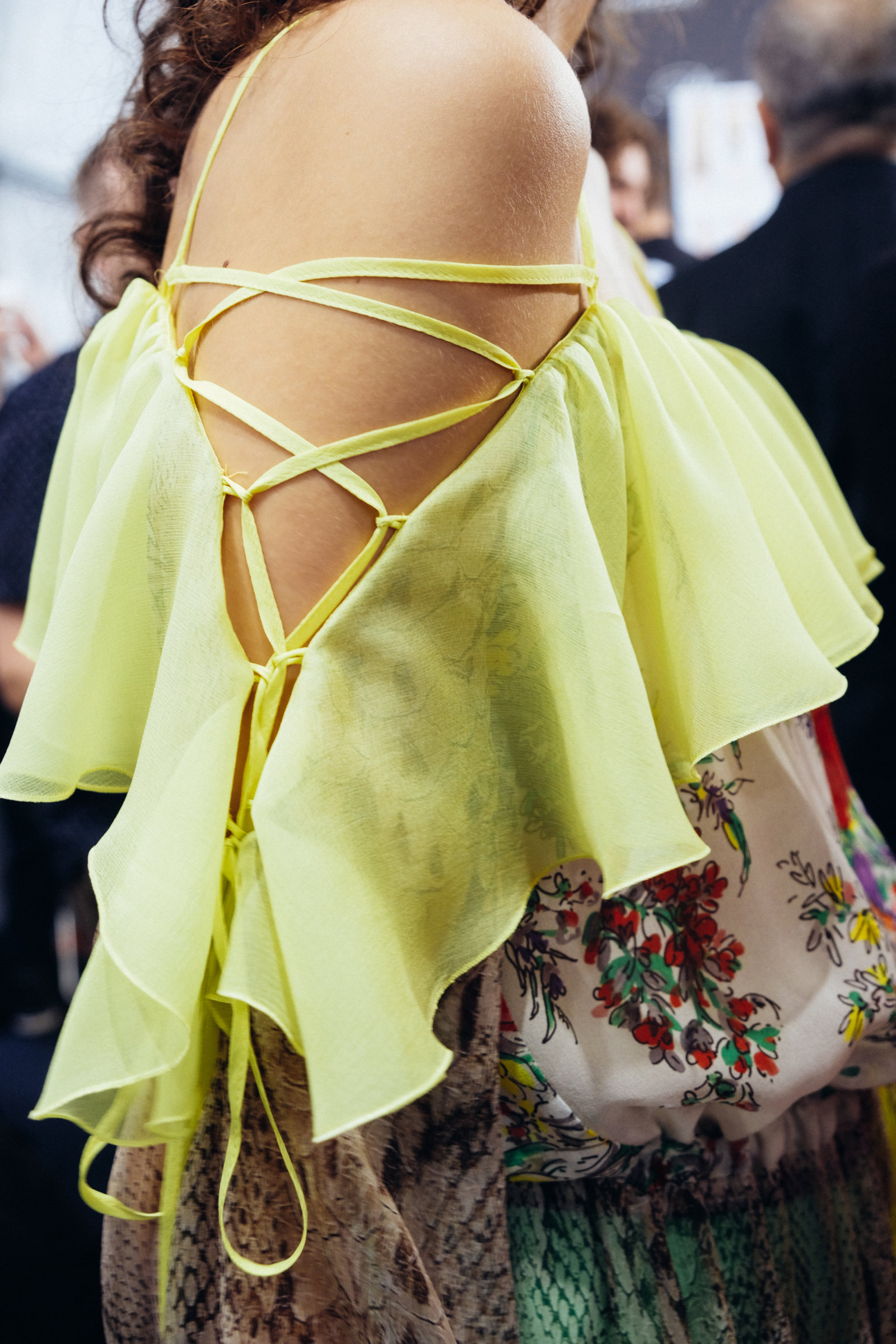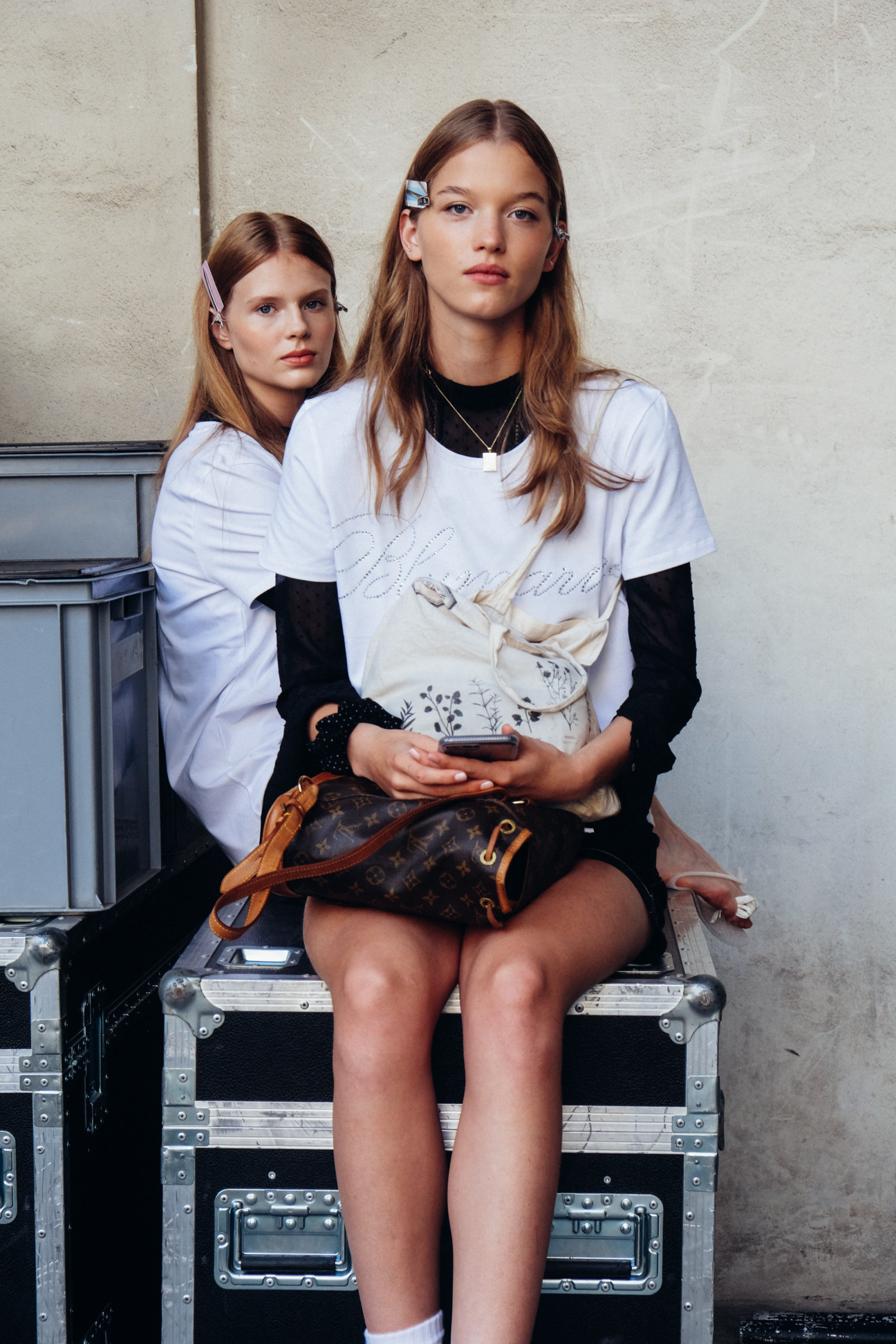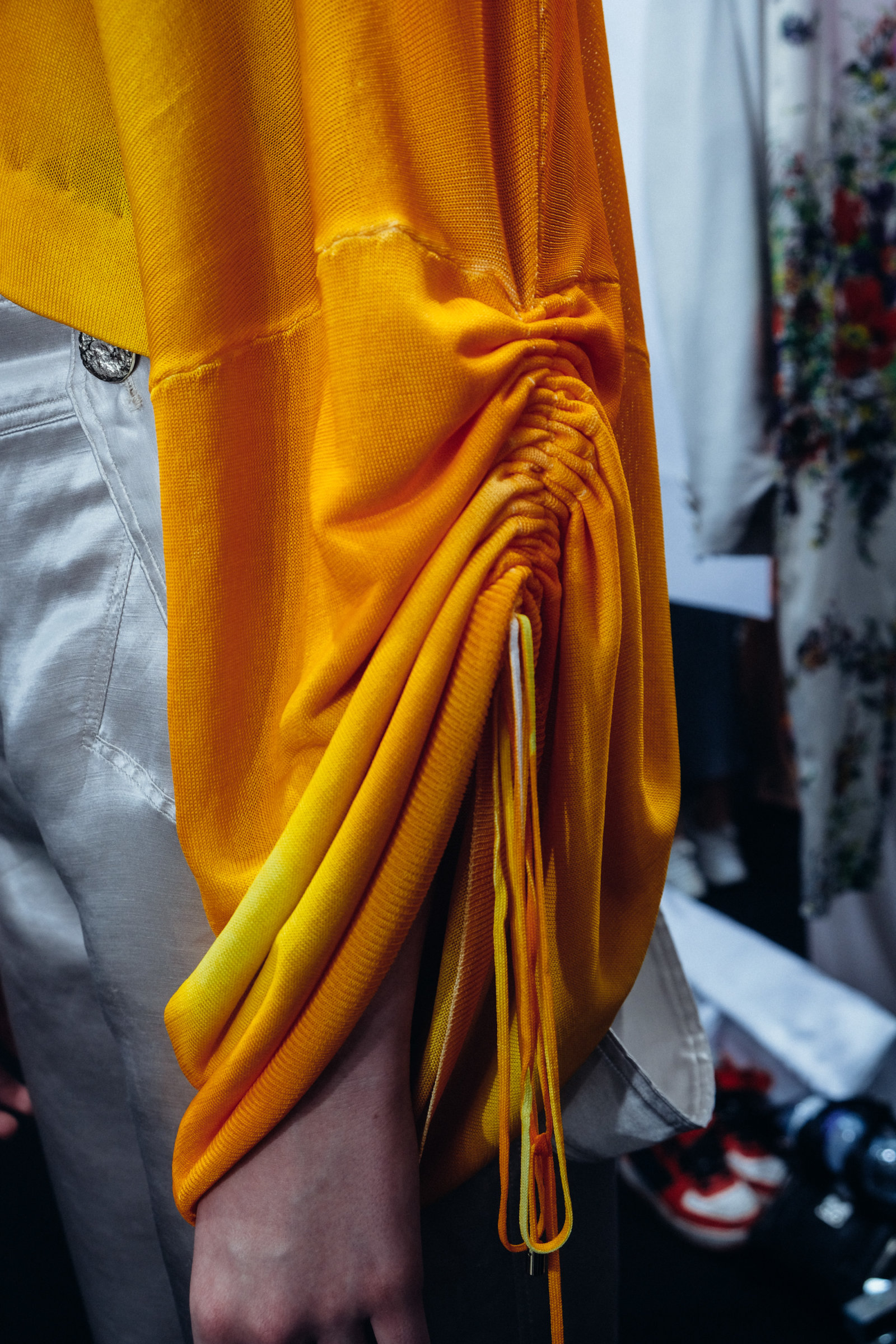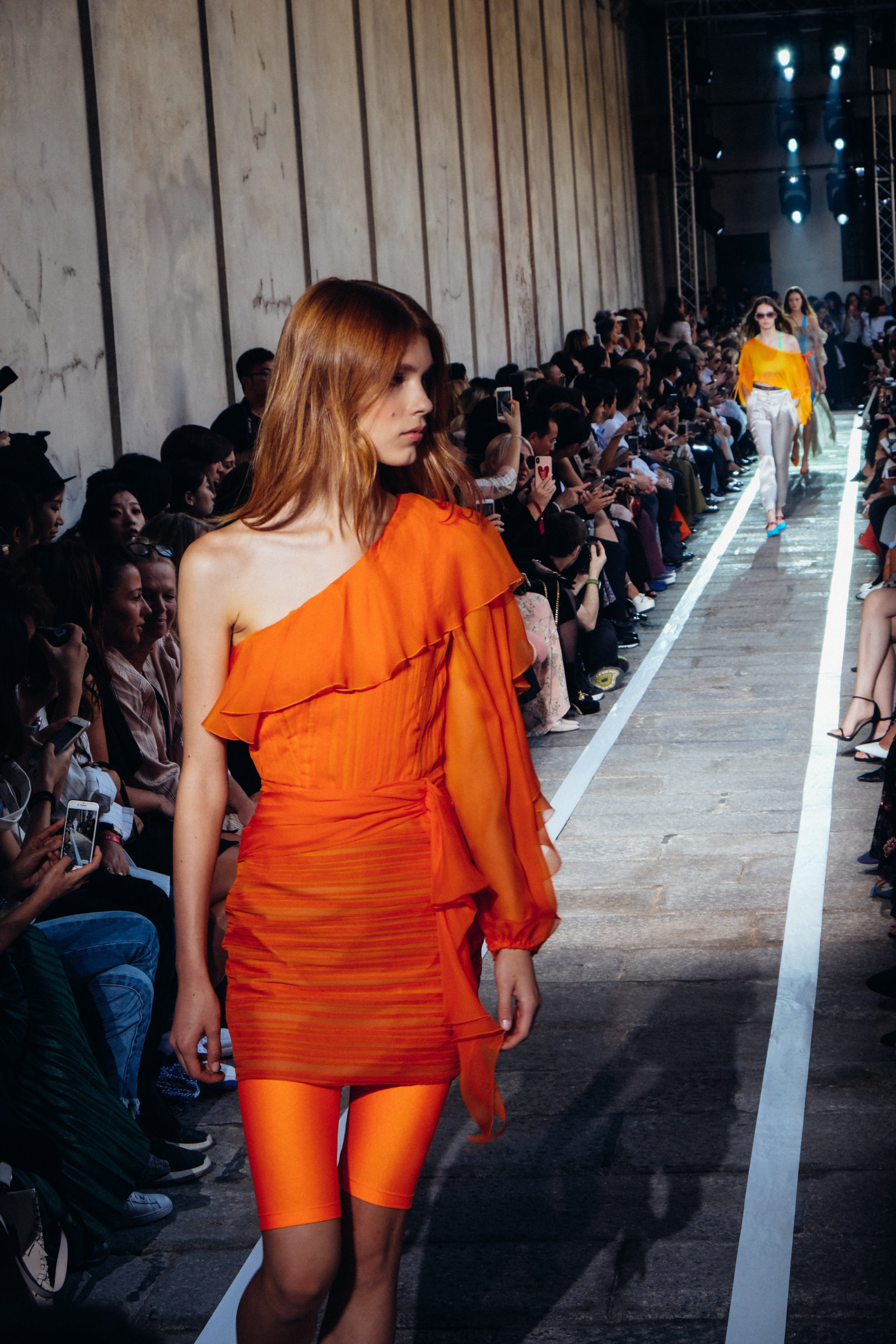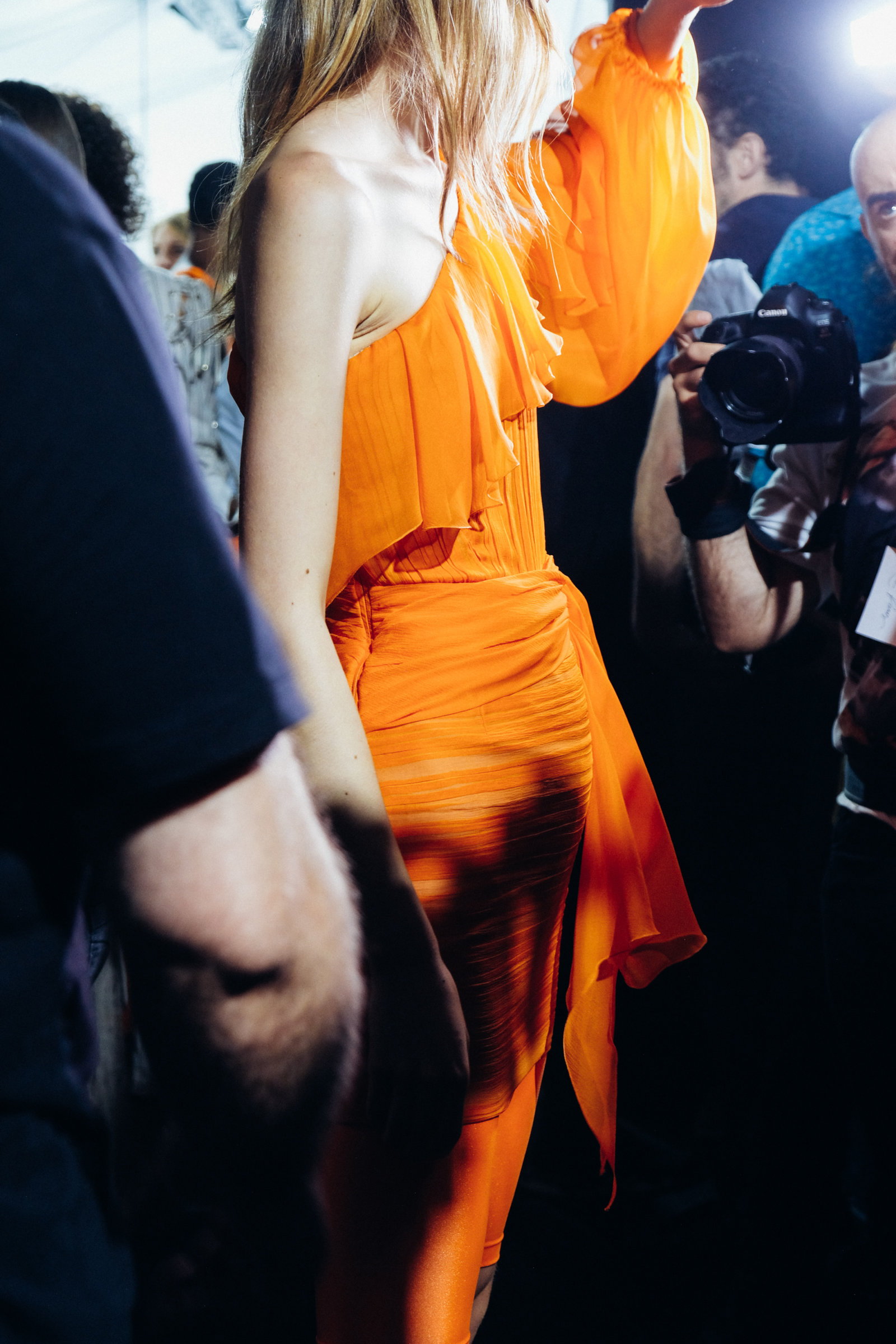 It is the moment when we notice the unique details: the soft blouses, printed in neutral colors such as nude and beige, alternate with biker shorts in neon shades (including orange, lilac and turquoise), crop tops with the "Blumarine" logo, bright dresses and jeans embroidered with floral motifs. The chromatic range is impressive: yellow, red, green, beige… Nothing is missing in the palette of Anna Molinari, which reveals a certain ease and fortitude similar to the strength of the woman who wears it.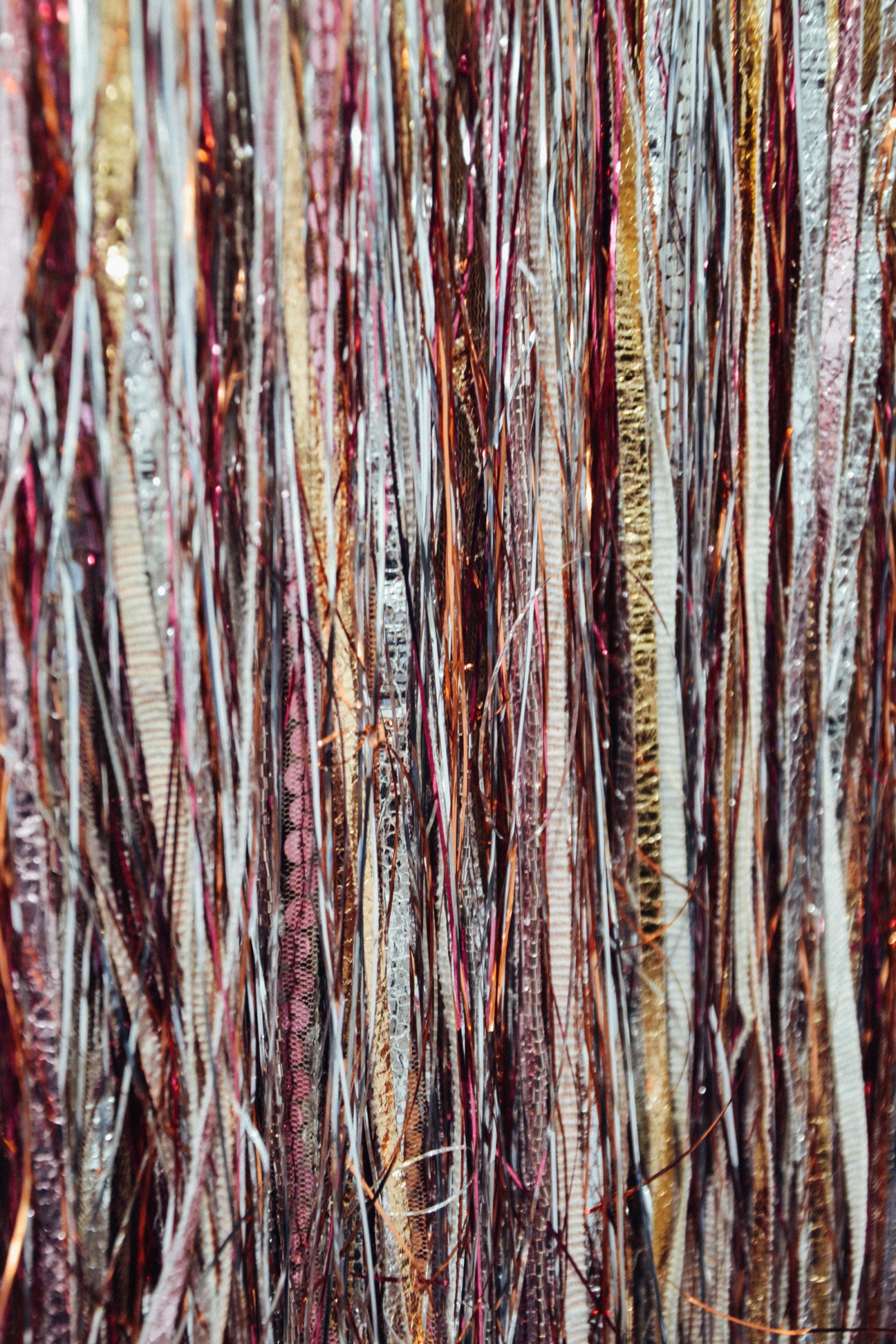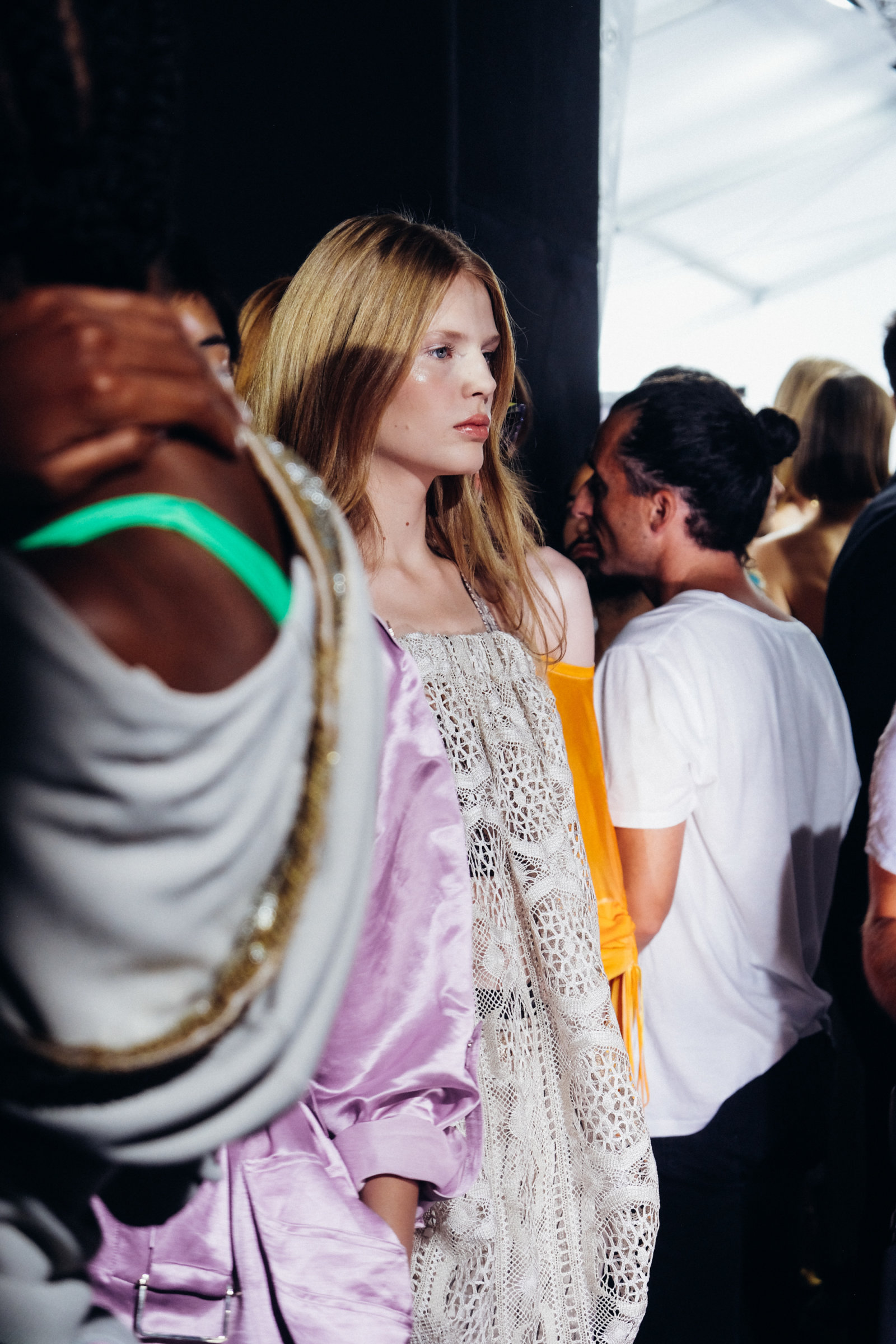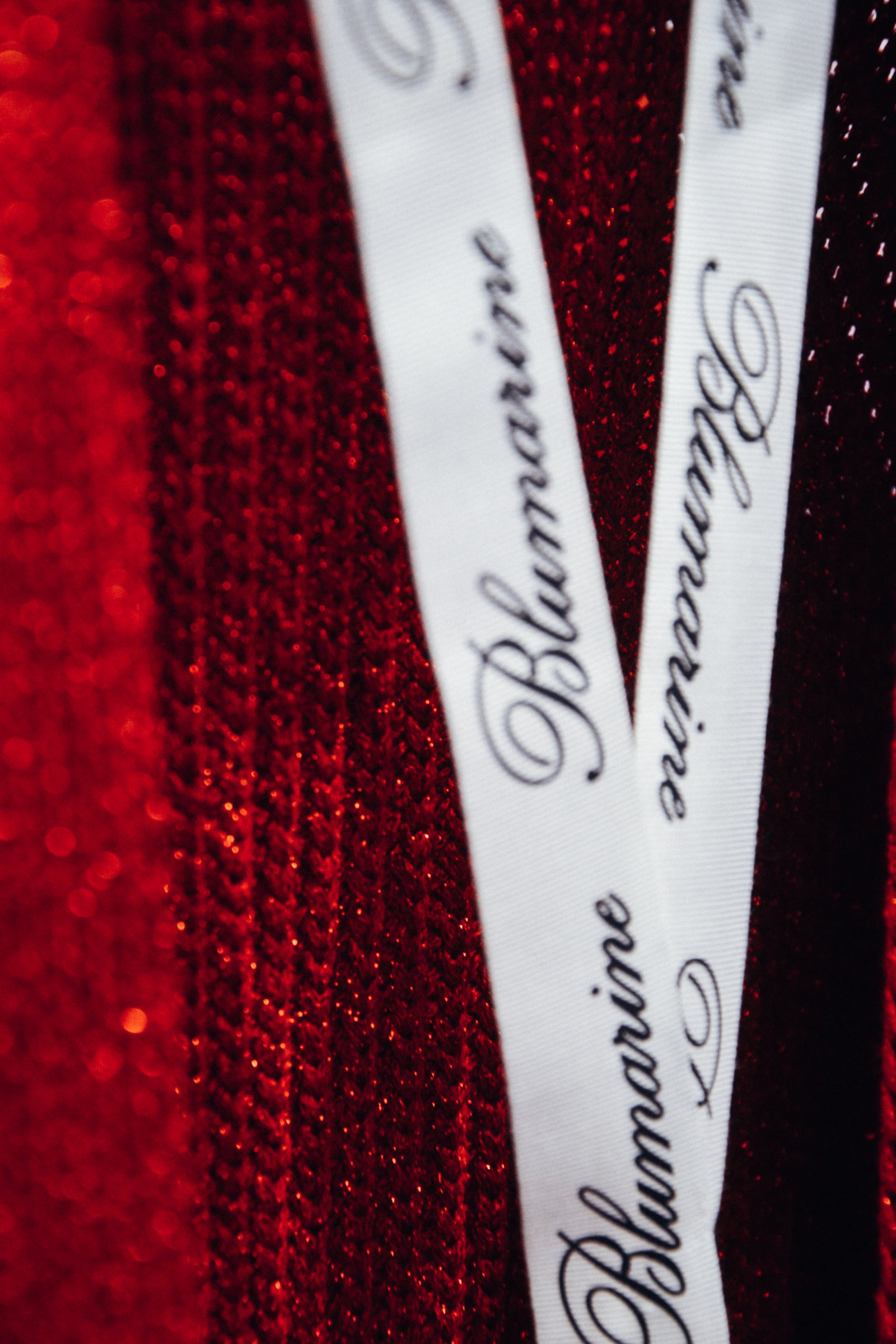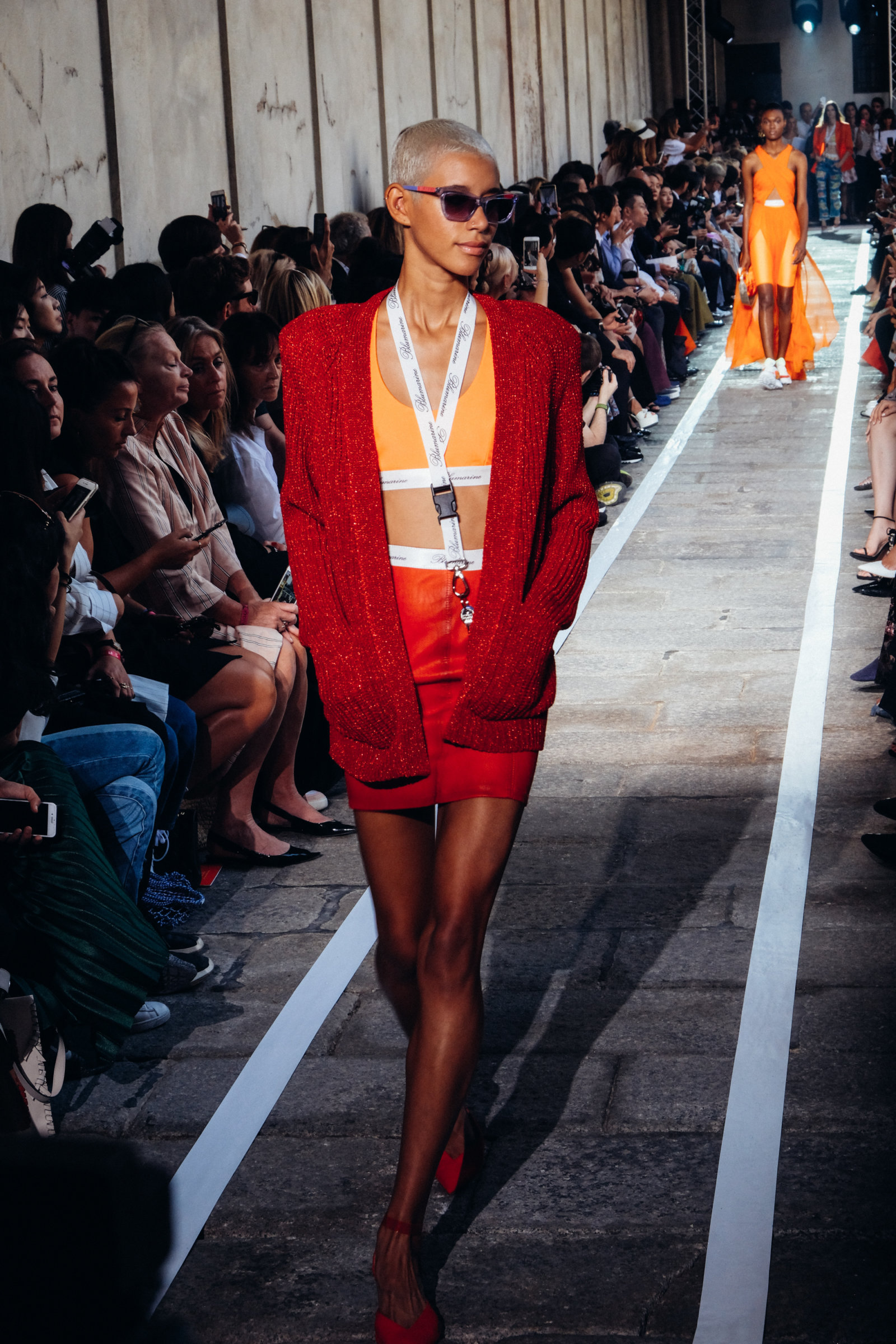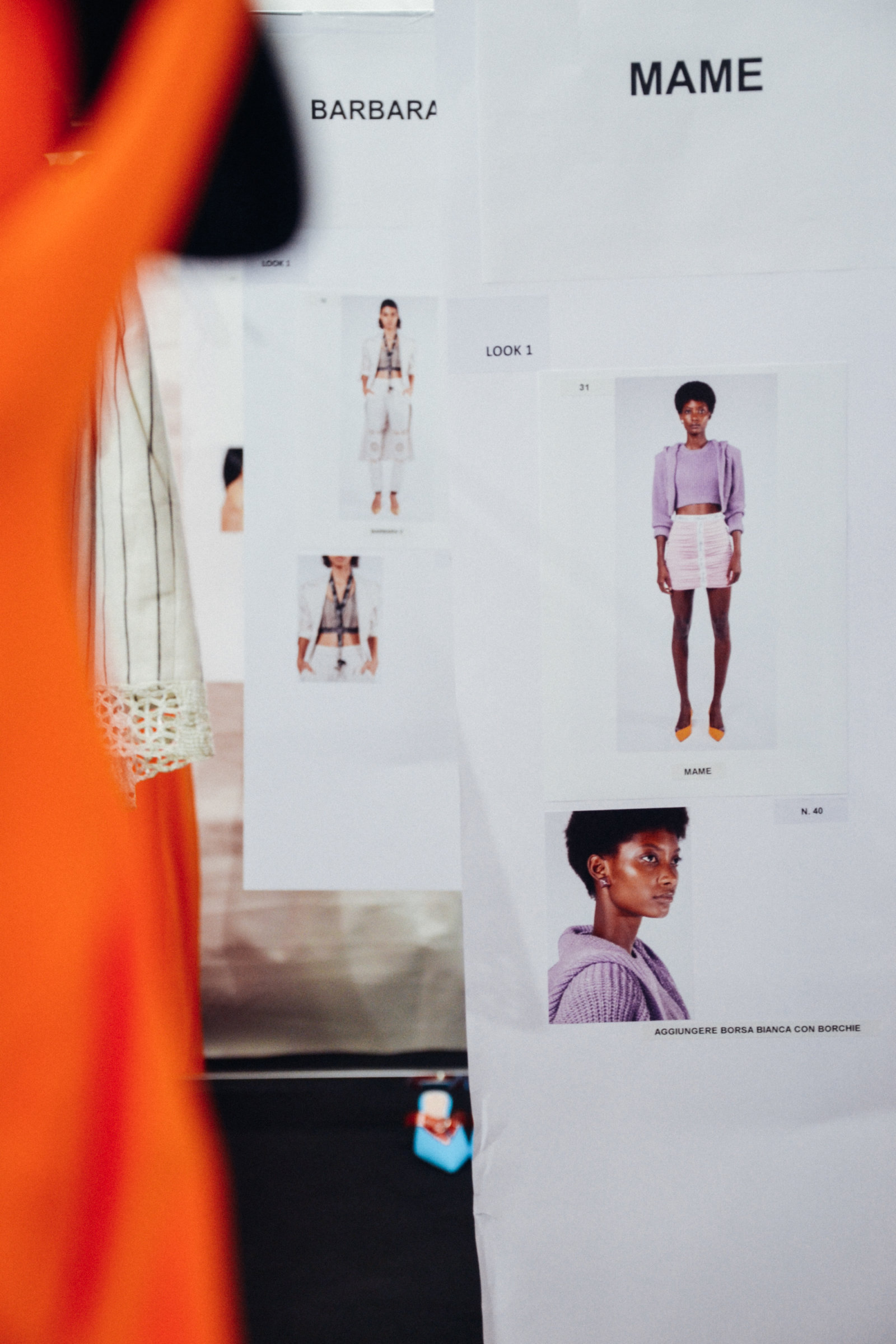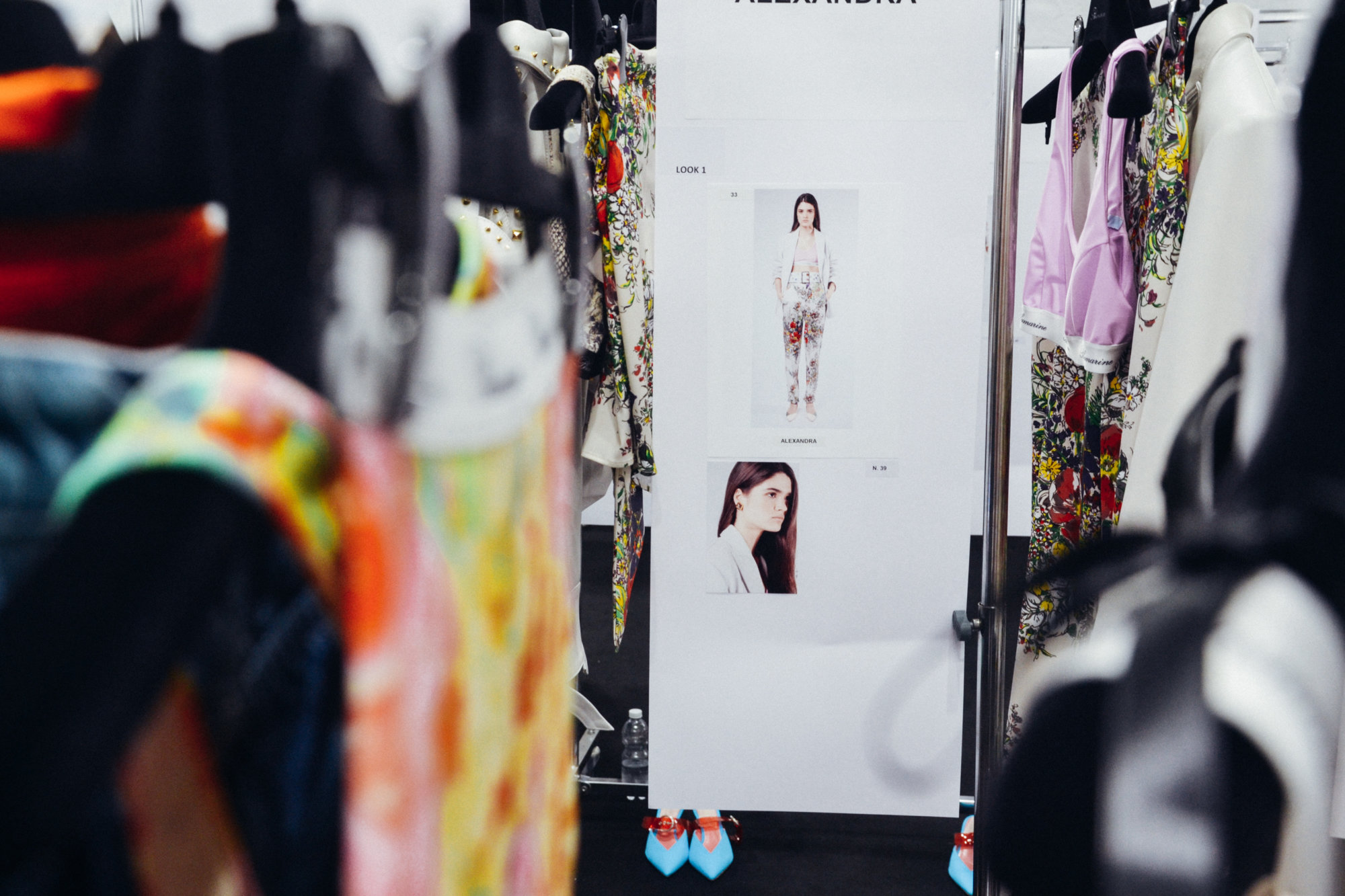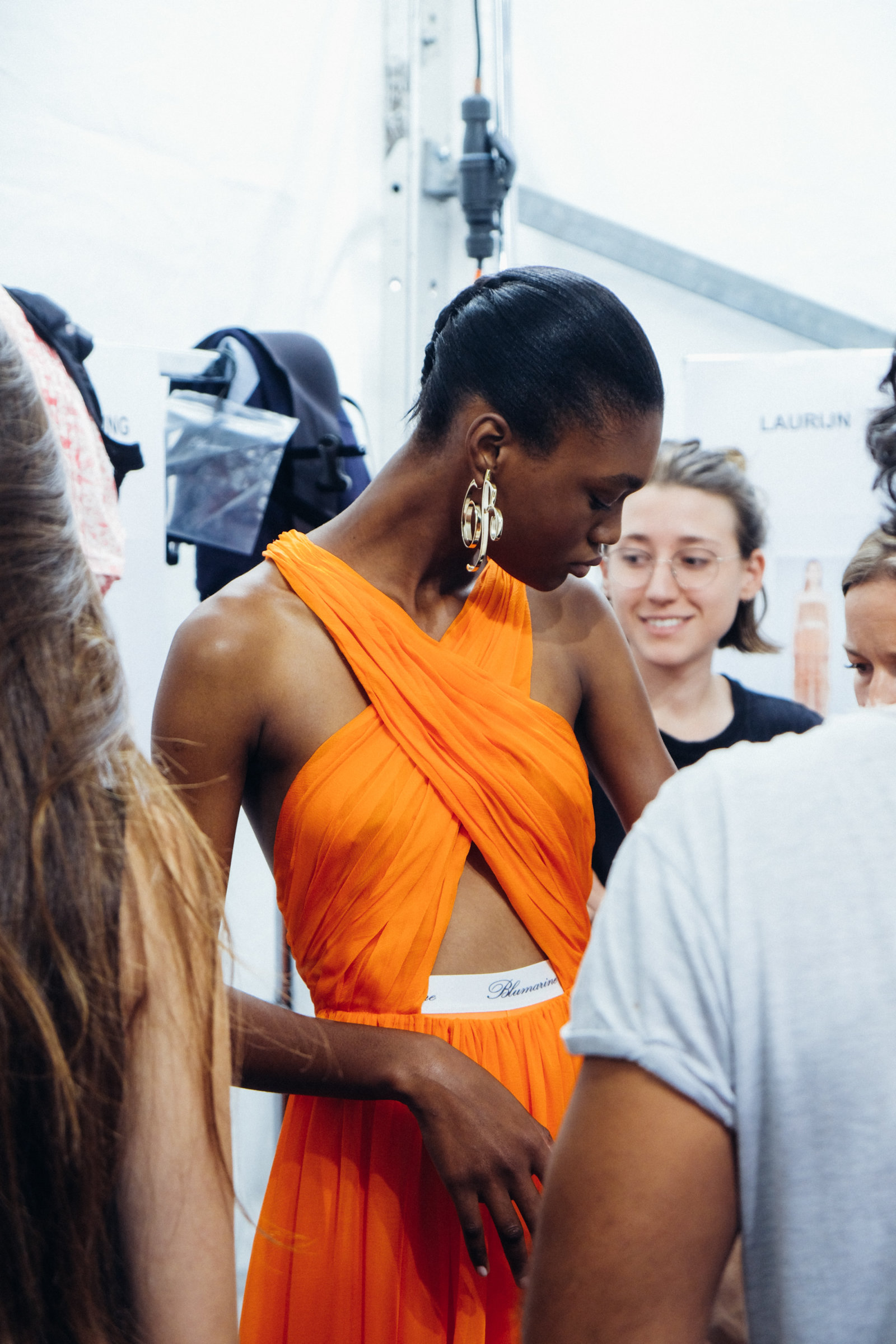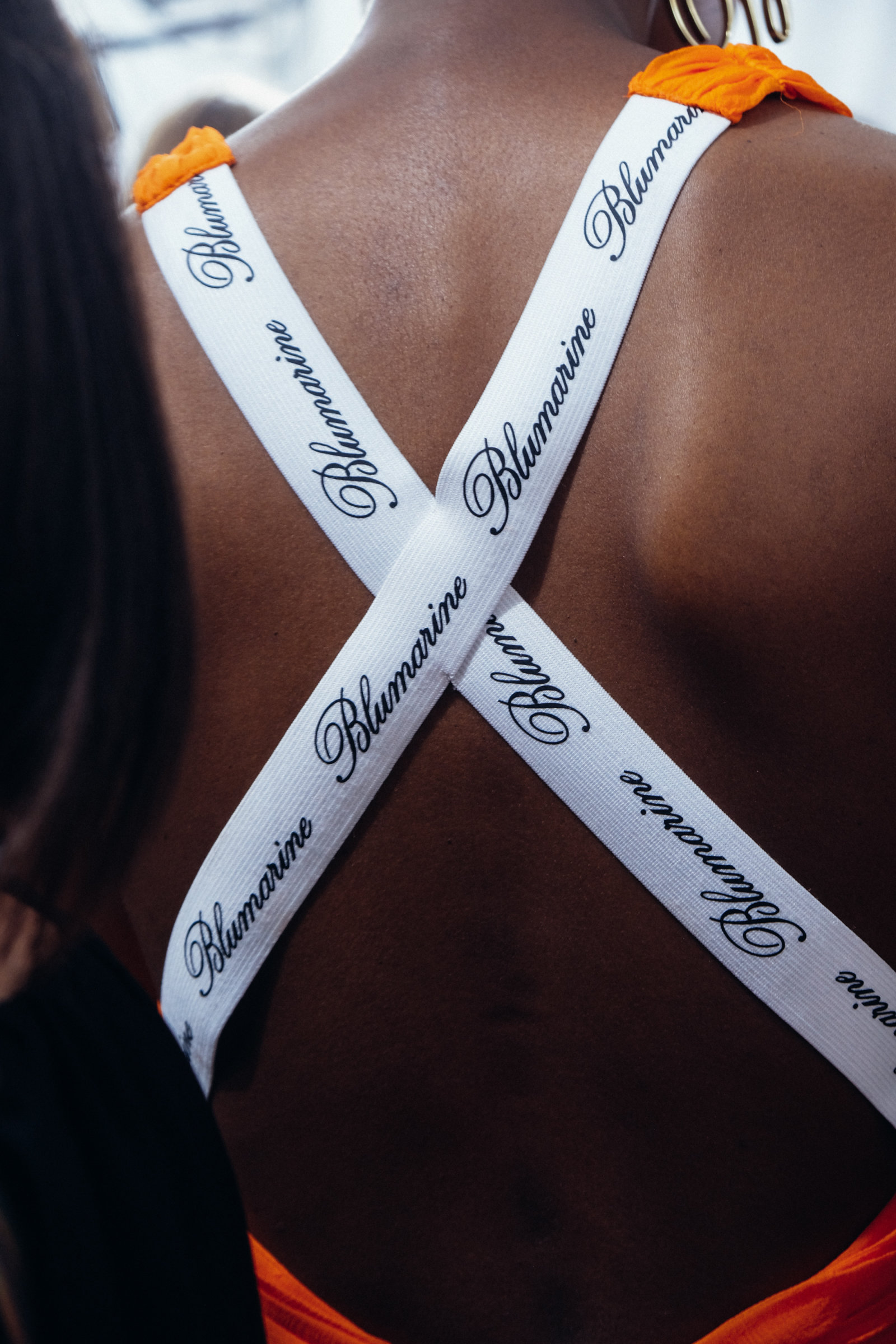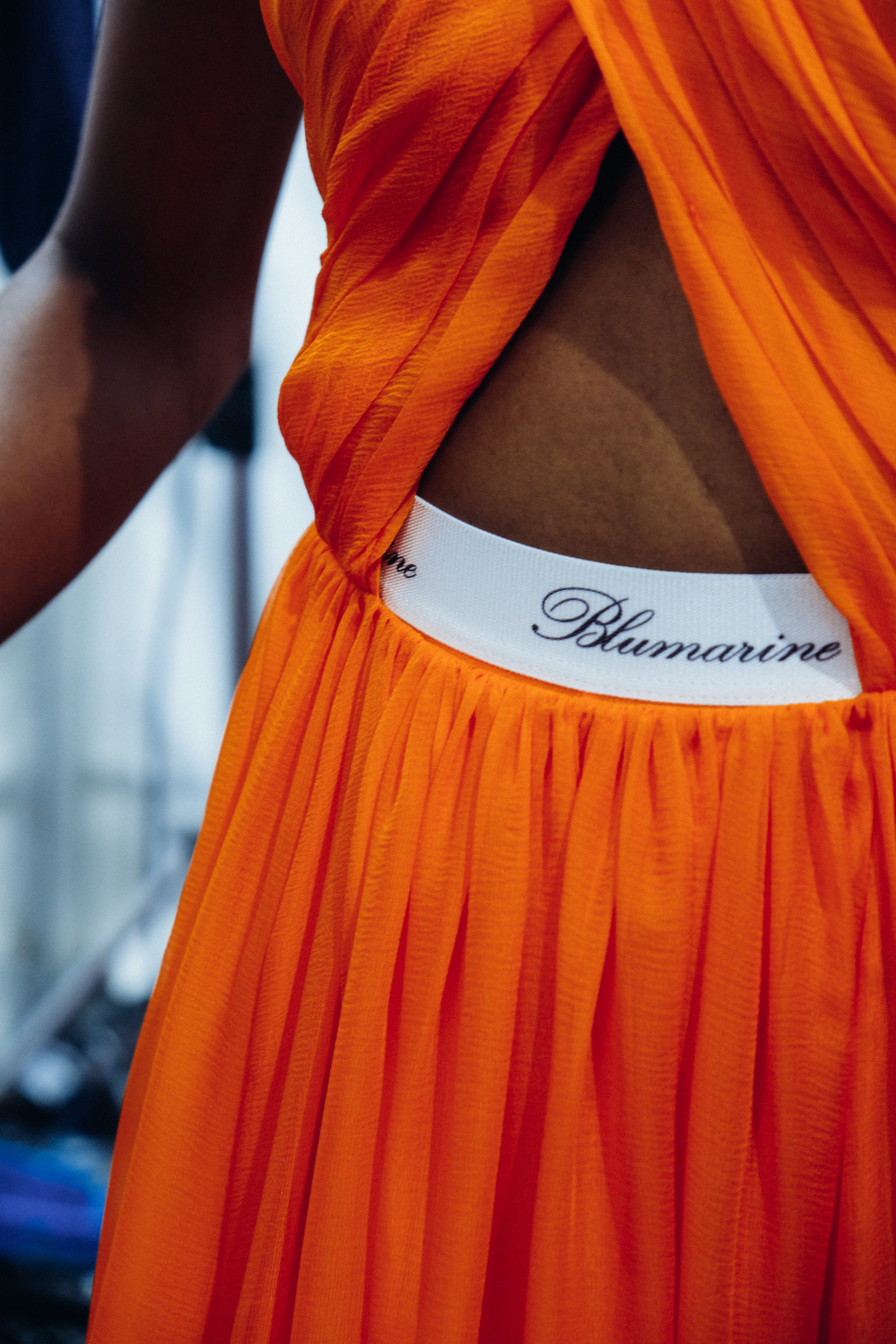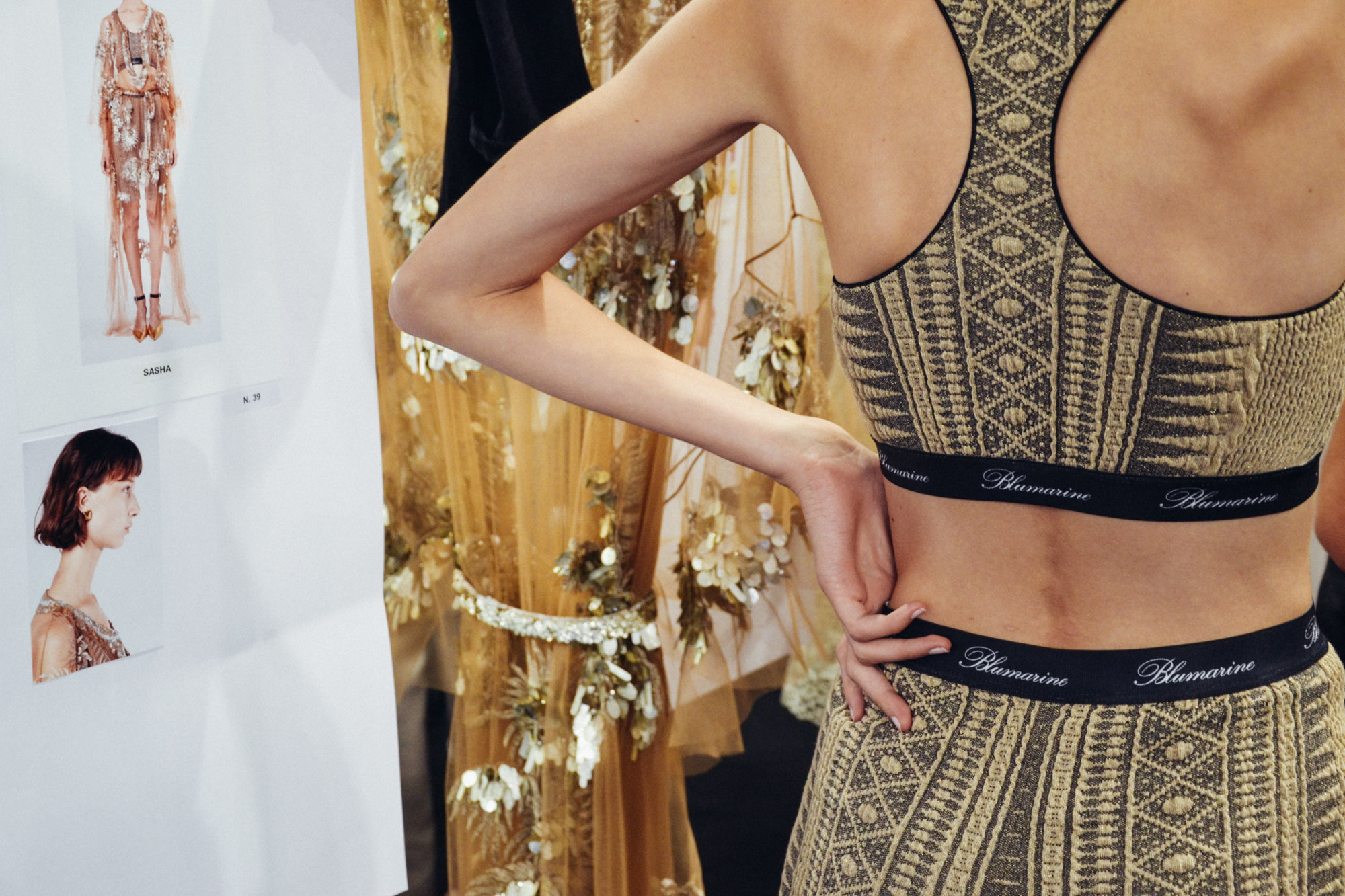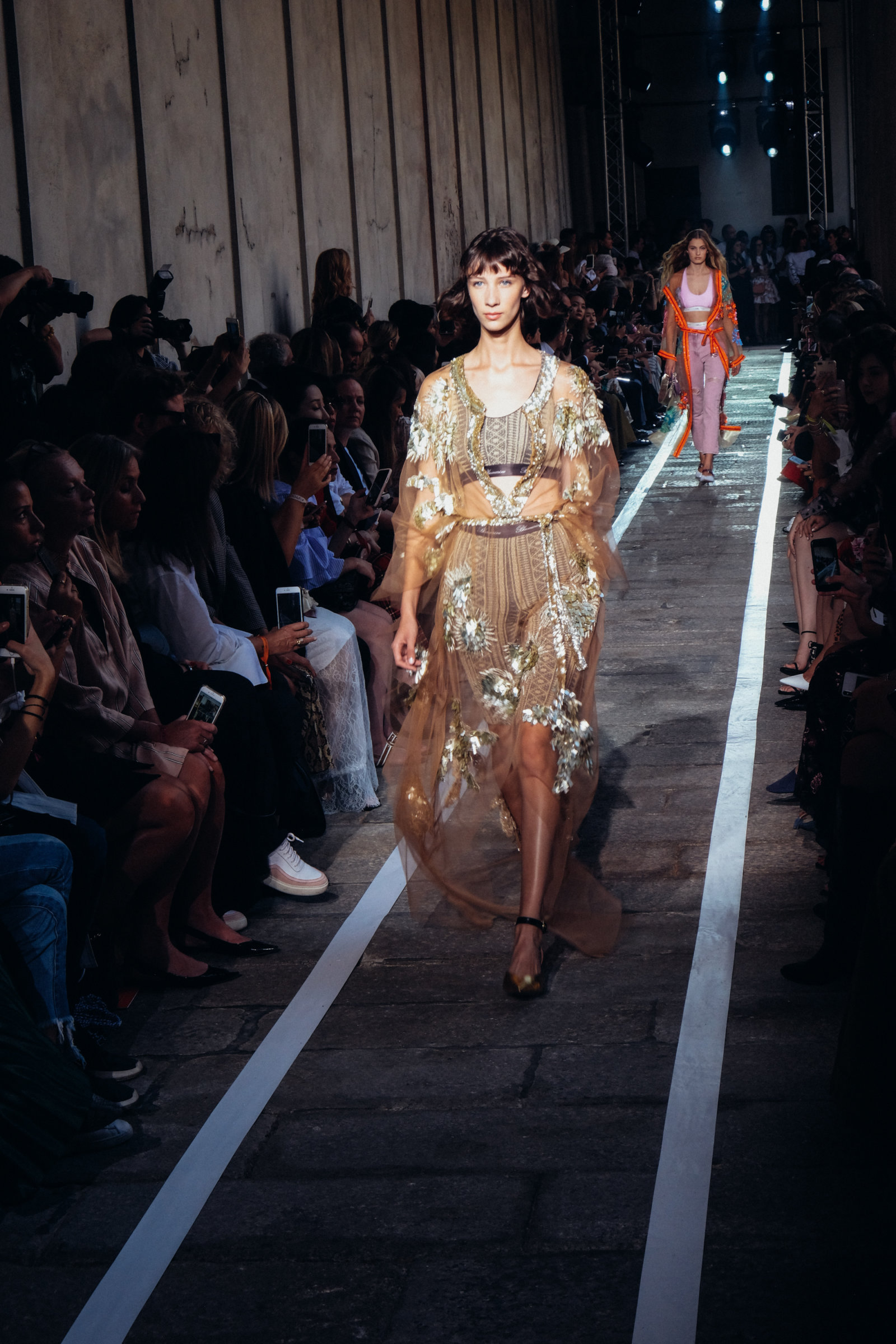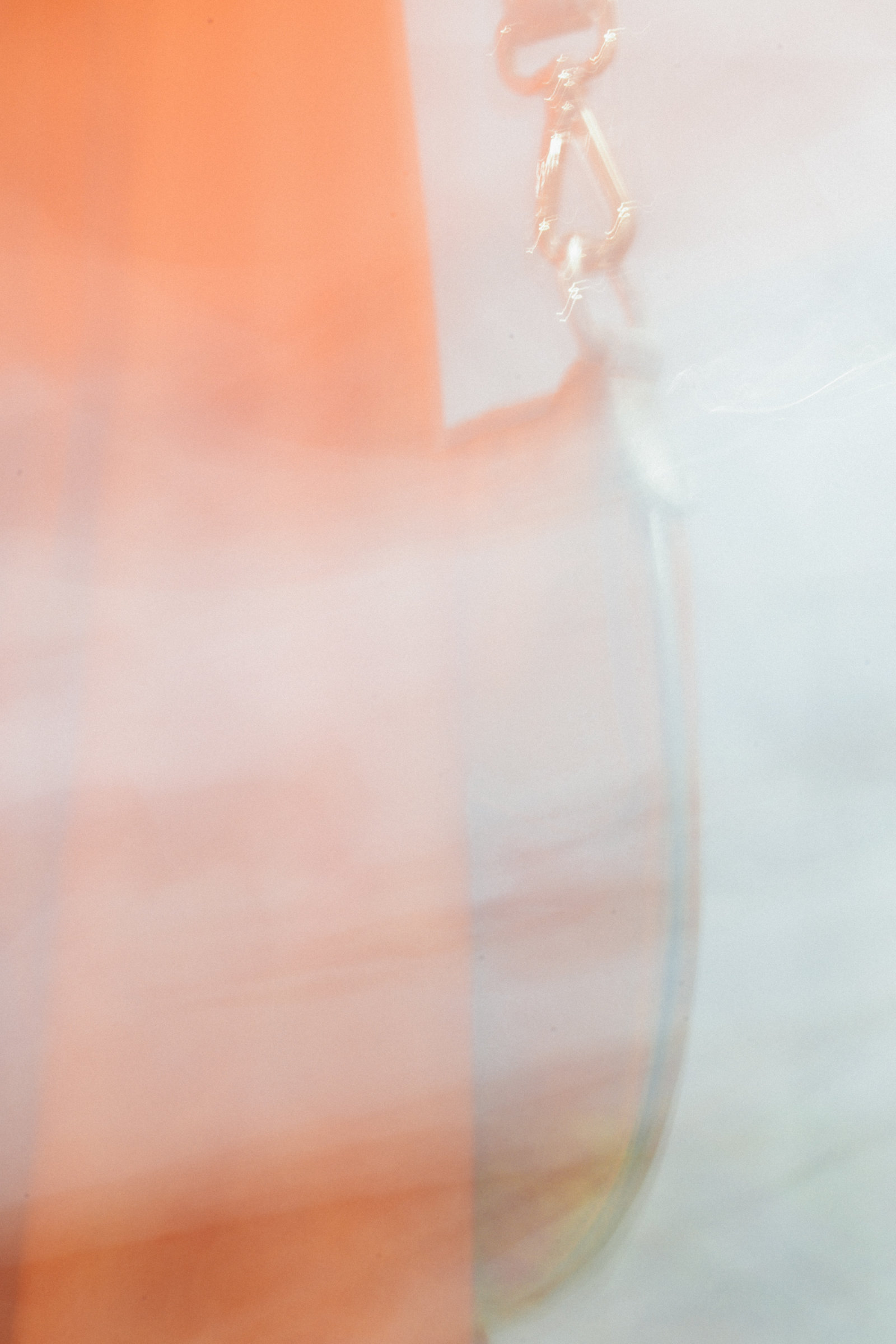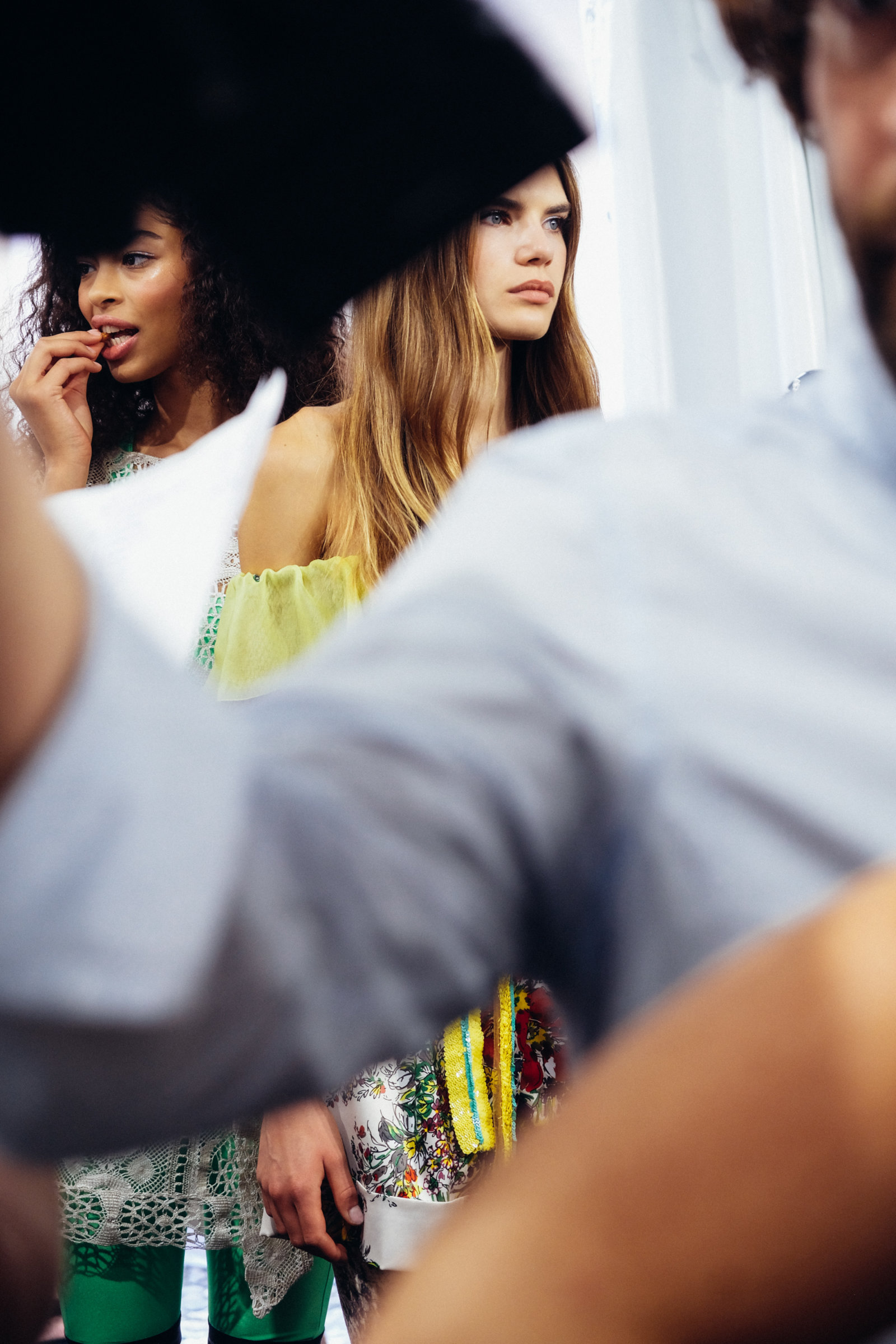 Also the accessories symbolize a certain attitude, that is the spirit of the woman during every moment of her day: low and open shoes in bright colors to attract attention without being, however, protagonists; sneakers; keys hanged on the neck like a necklace, perfect for those who always want to have them on hand without actually holding them; a total absence of heels and a minimalism of accessories that borders the absolute, if not for some rare big printed bags, in case you want to bring with you everything you need and even more.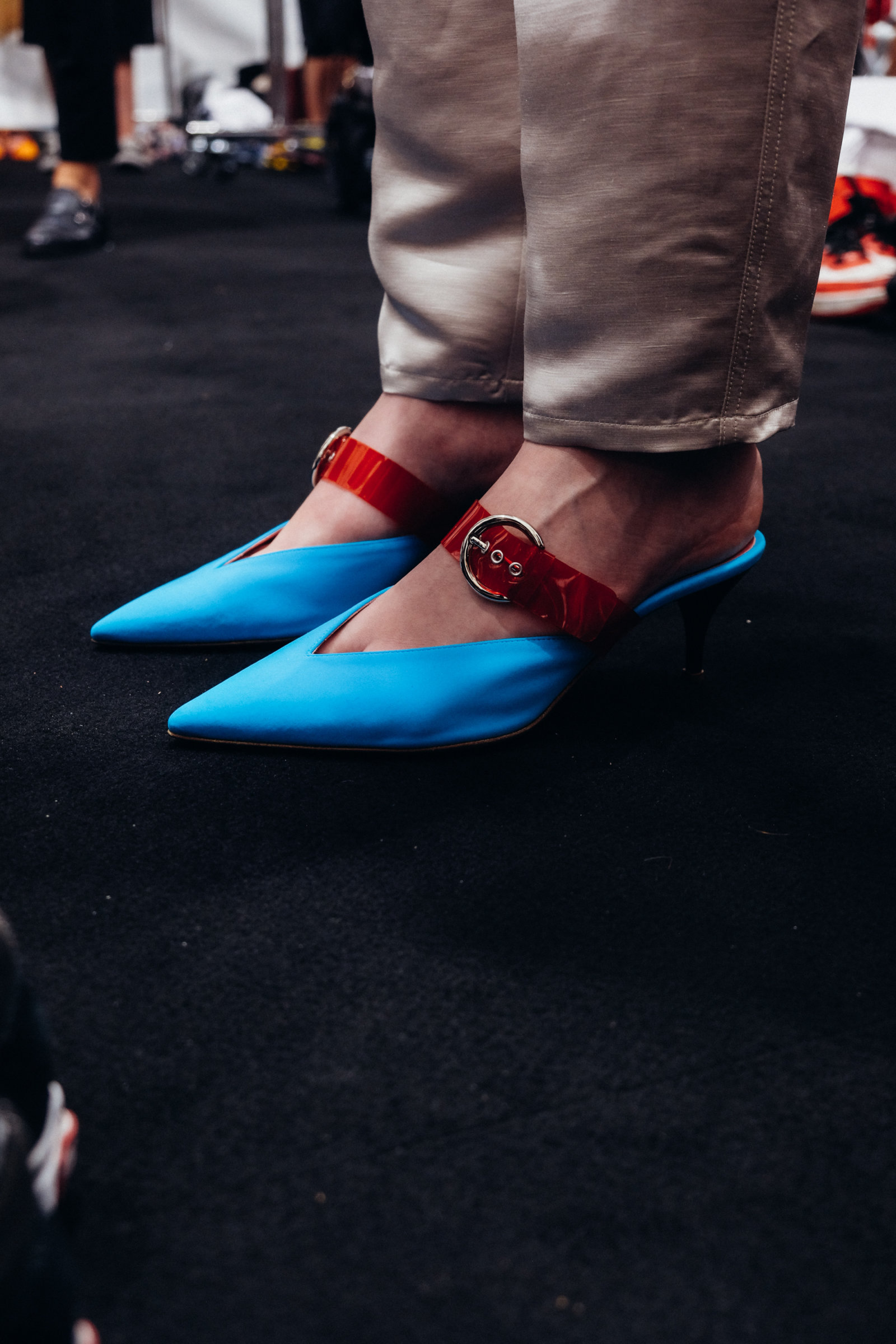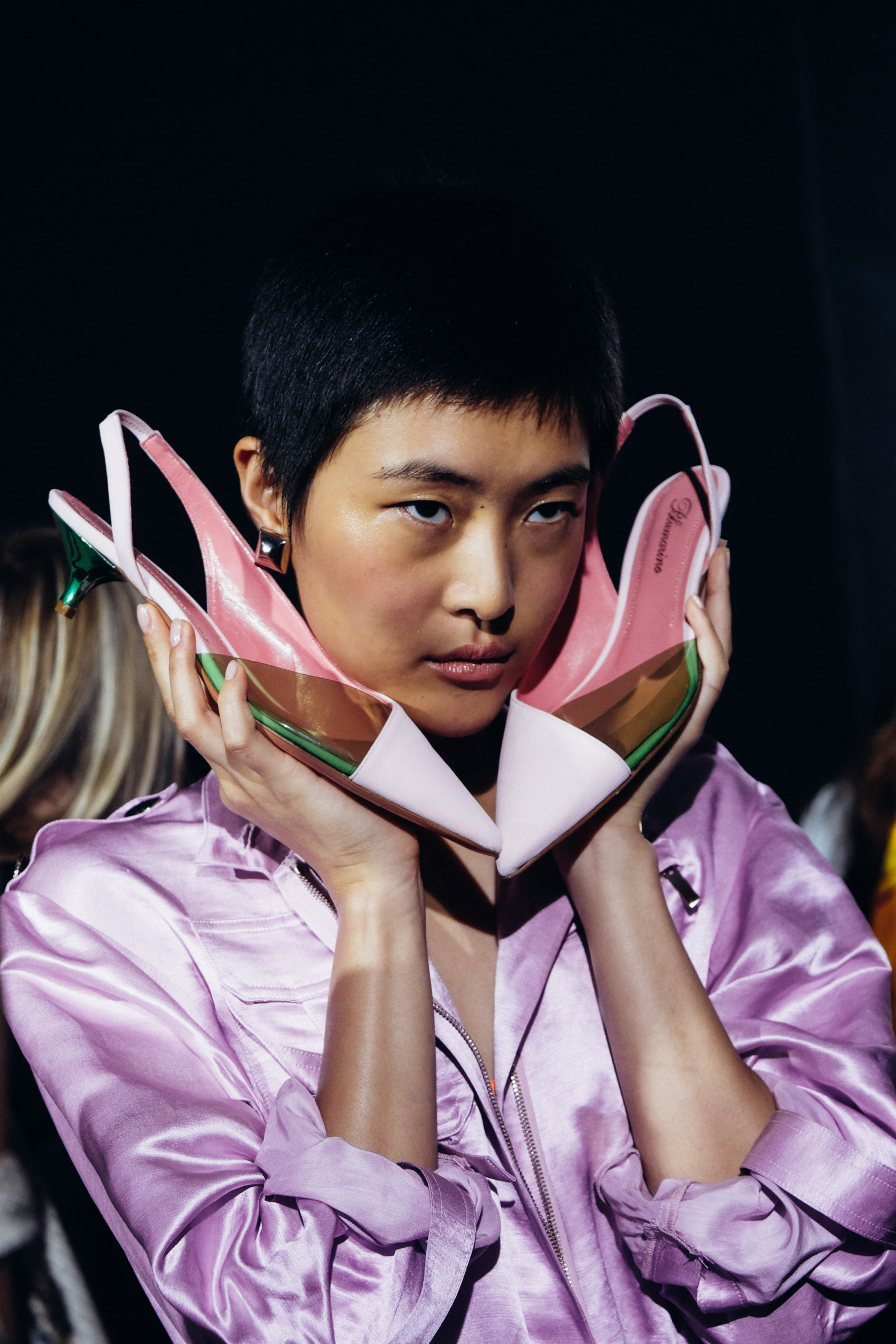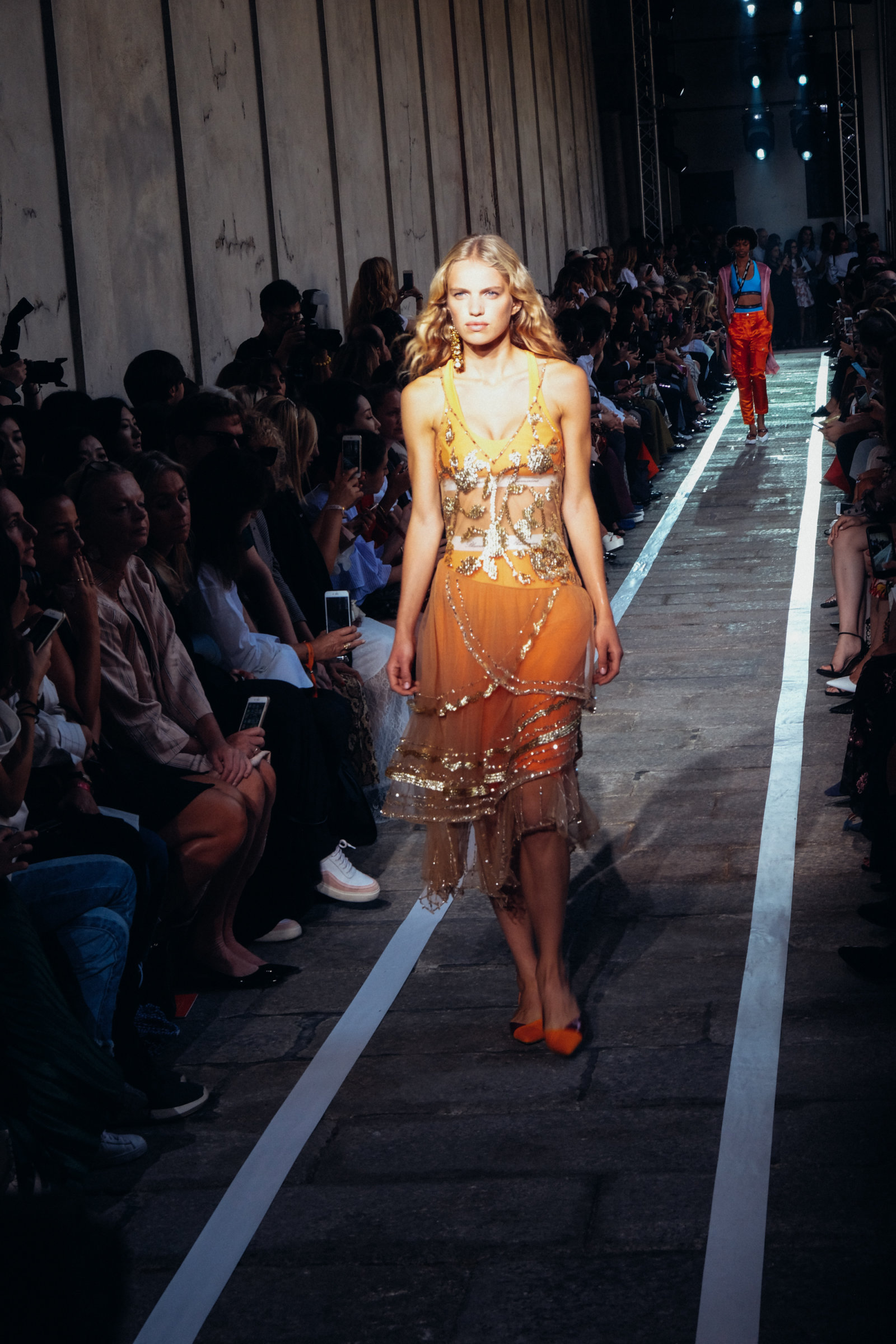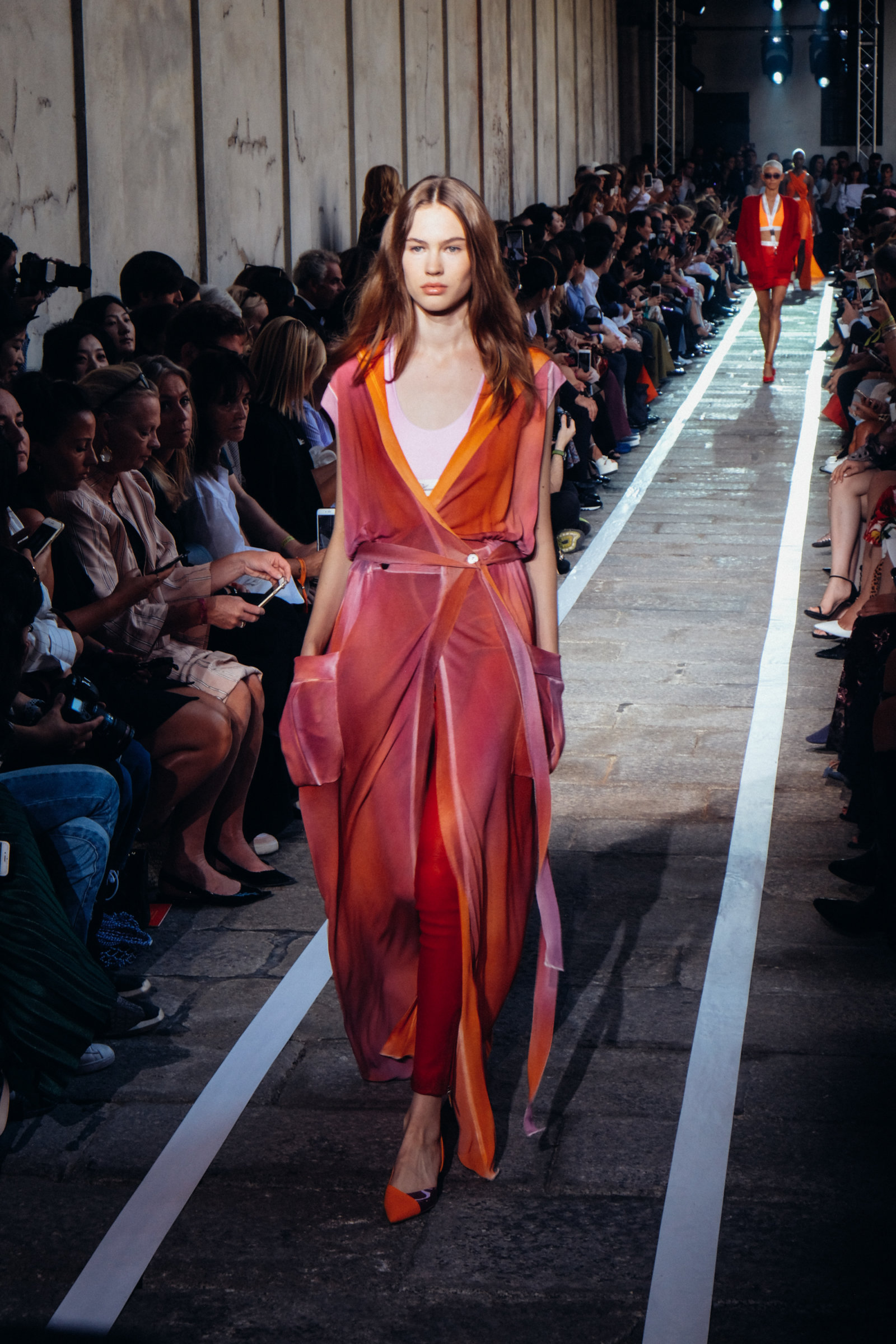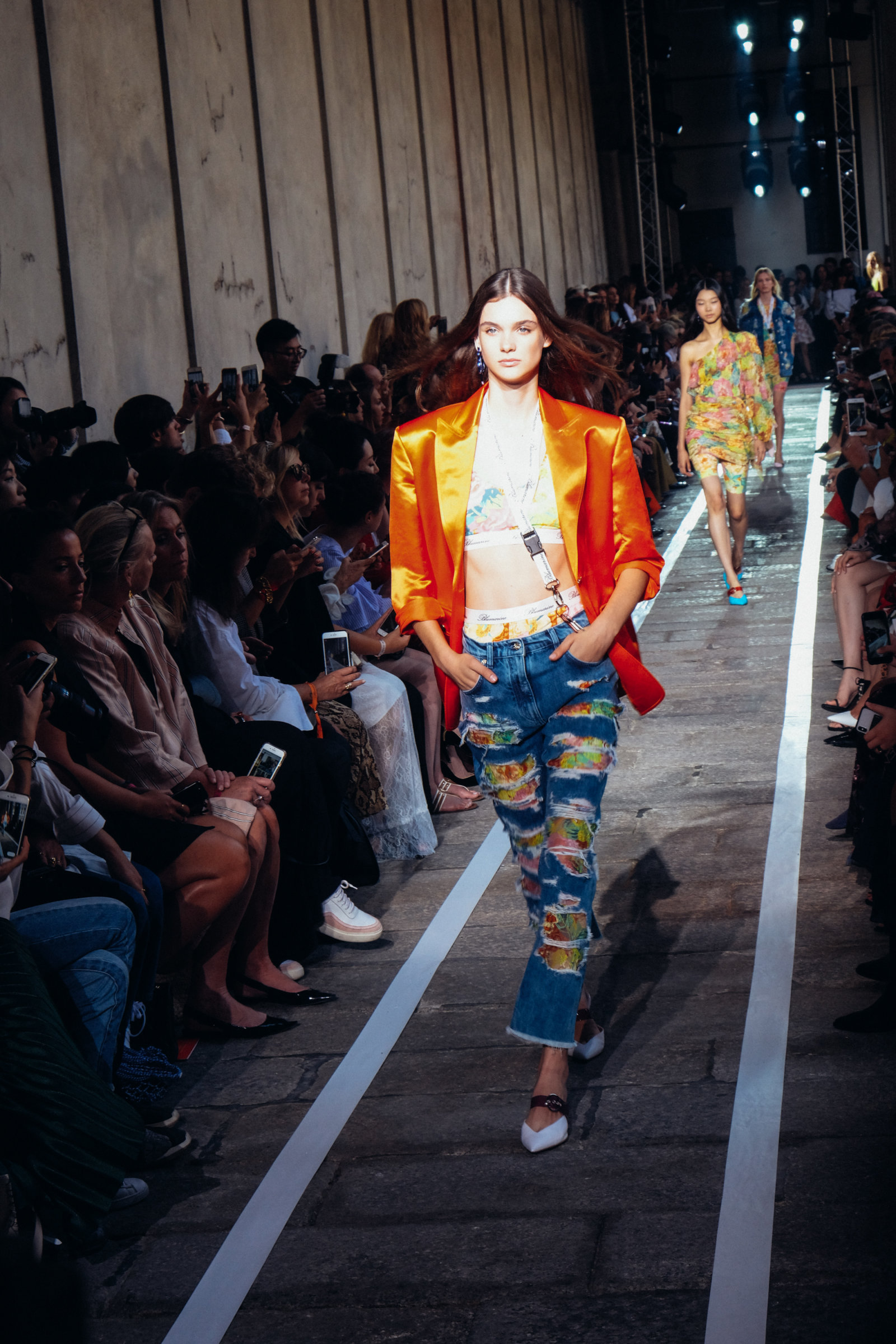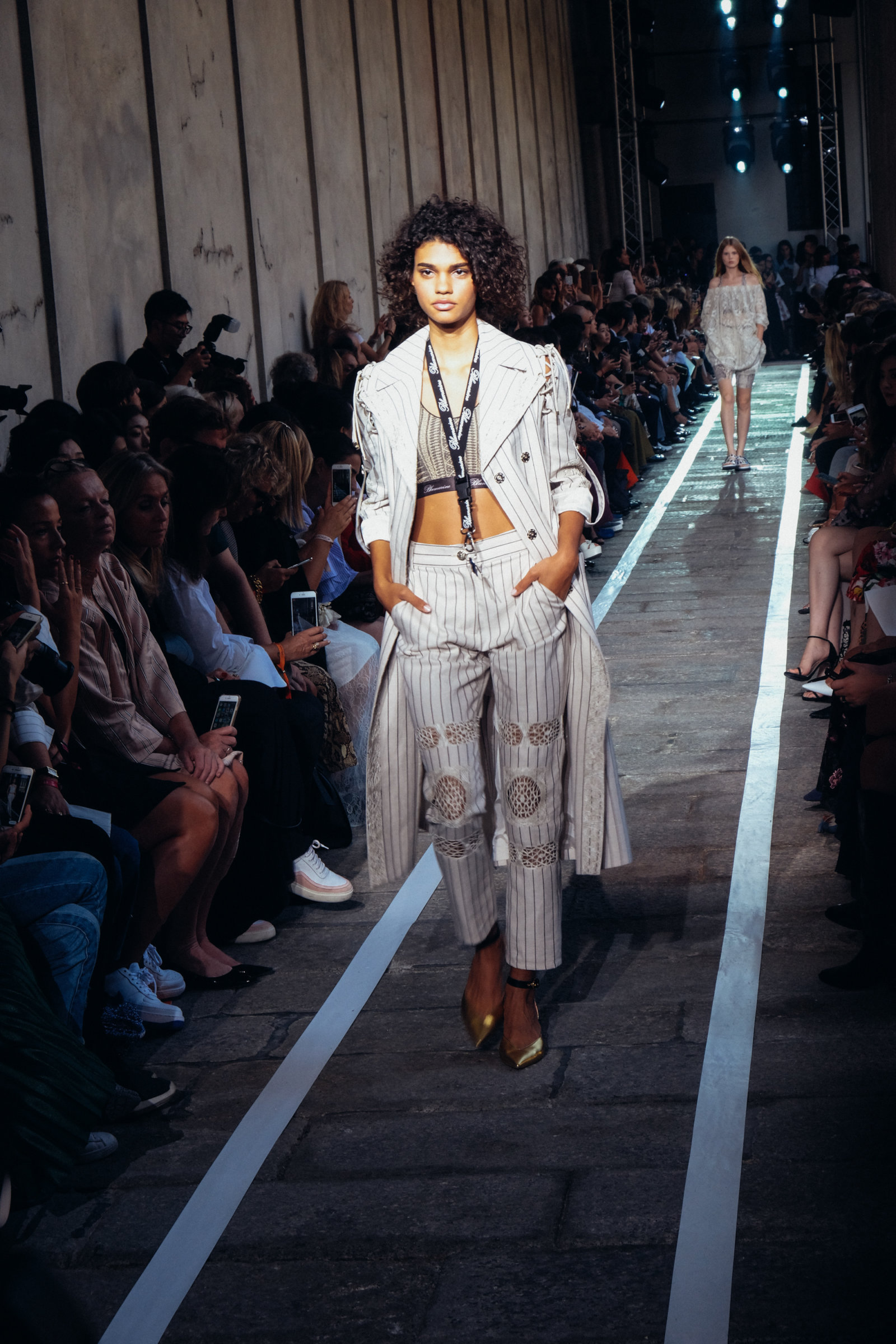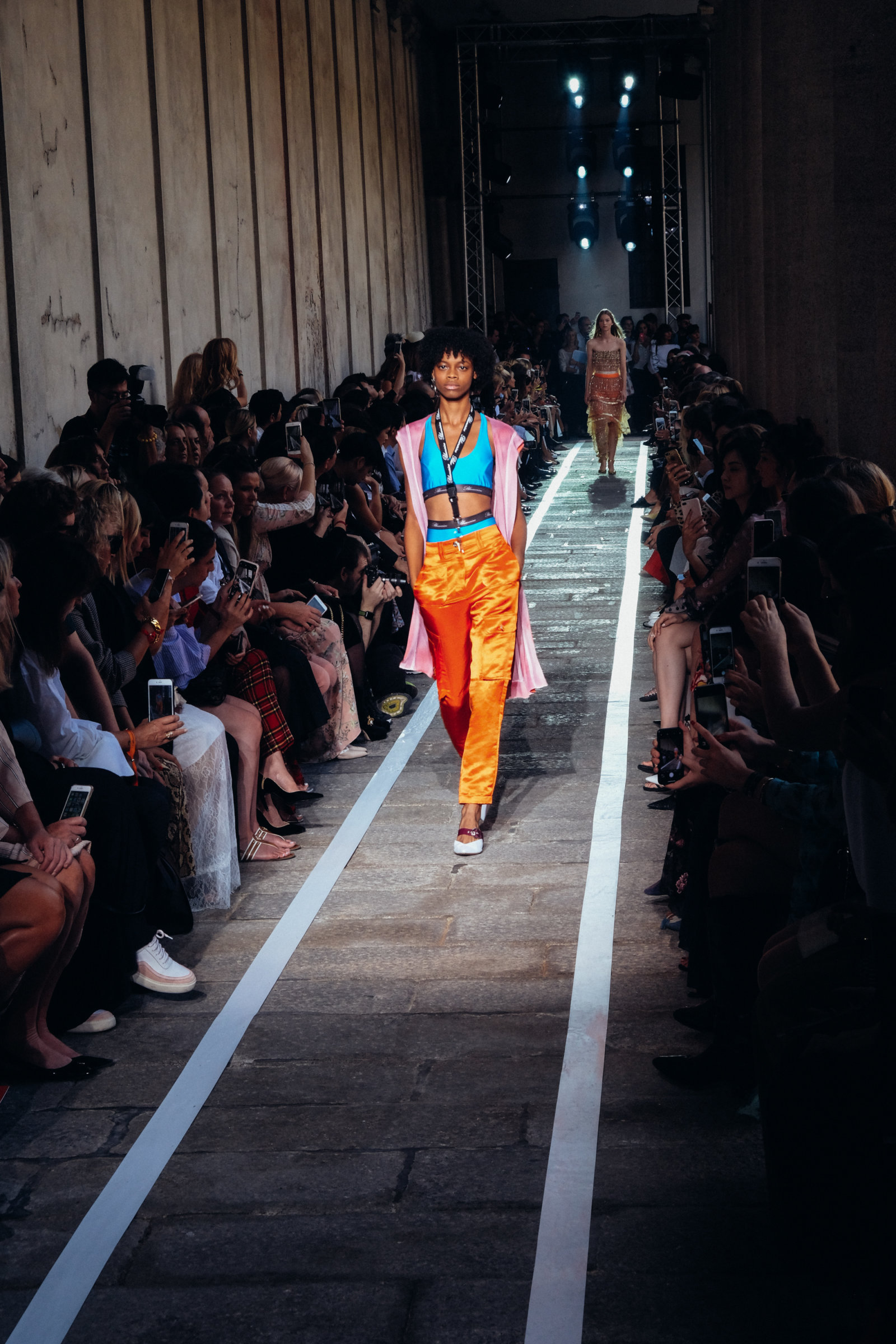 Among the keywords of this collection, we find "Comfort," suggested by the many trousers and light shapes, "Self-assurance," because they are daring looks, and "Movement" that can be interpreted as physical training or as the simple strolling around the city. In other words, we address a busy woman in continuous motion and discovery, both of reality and of herself.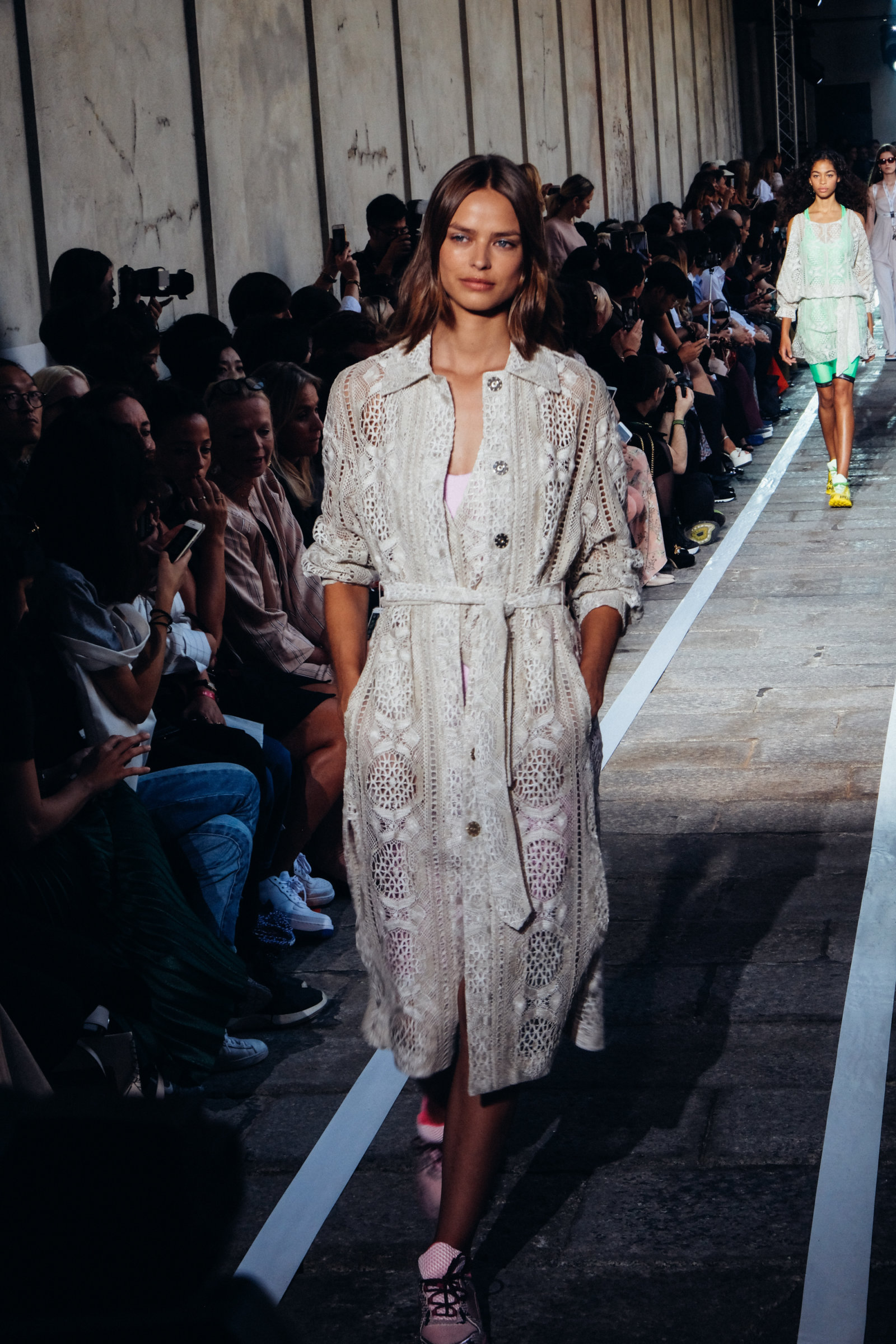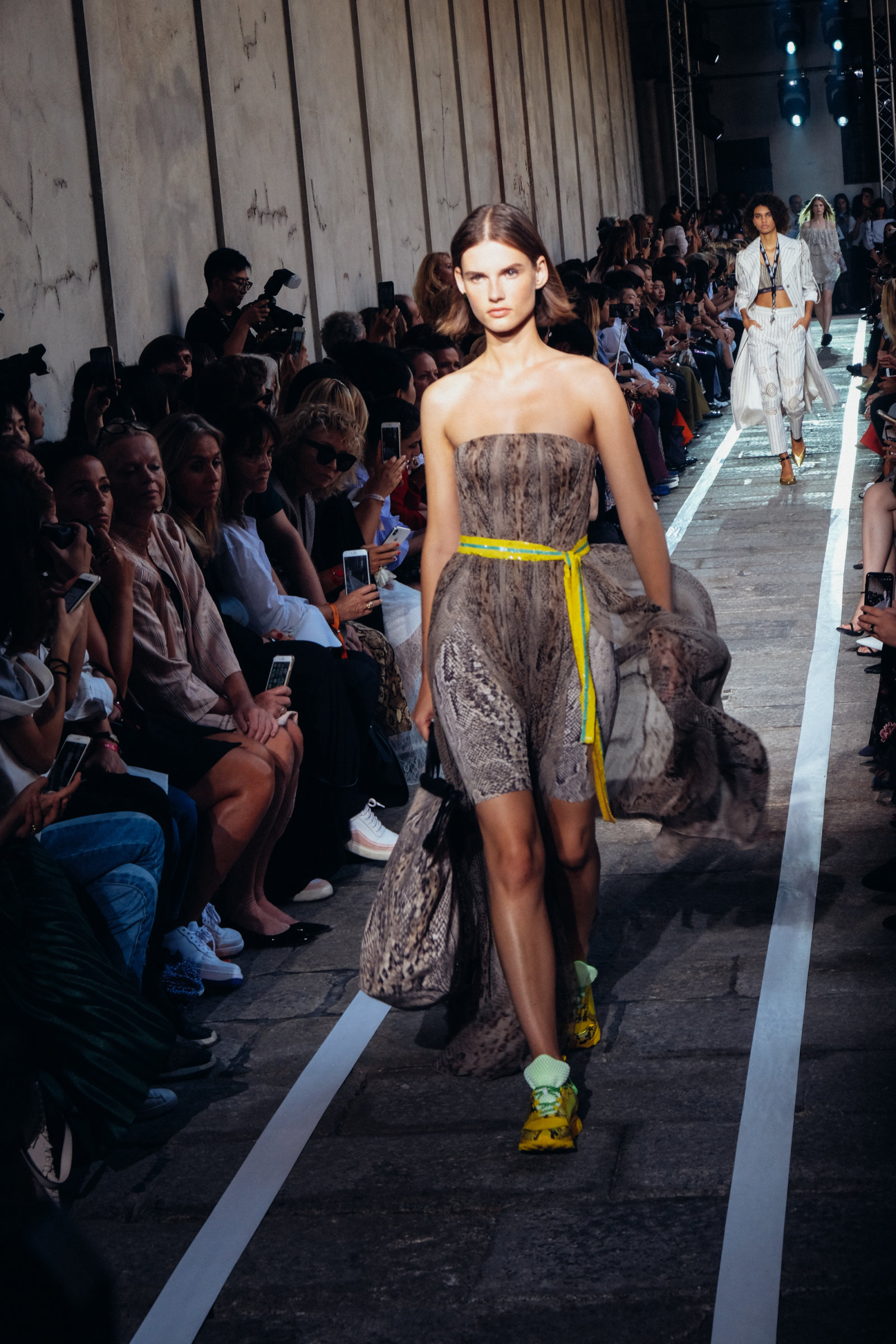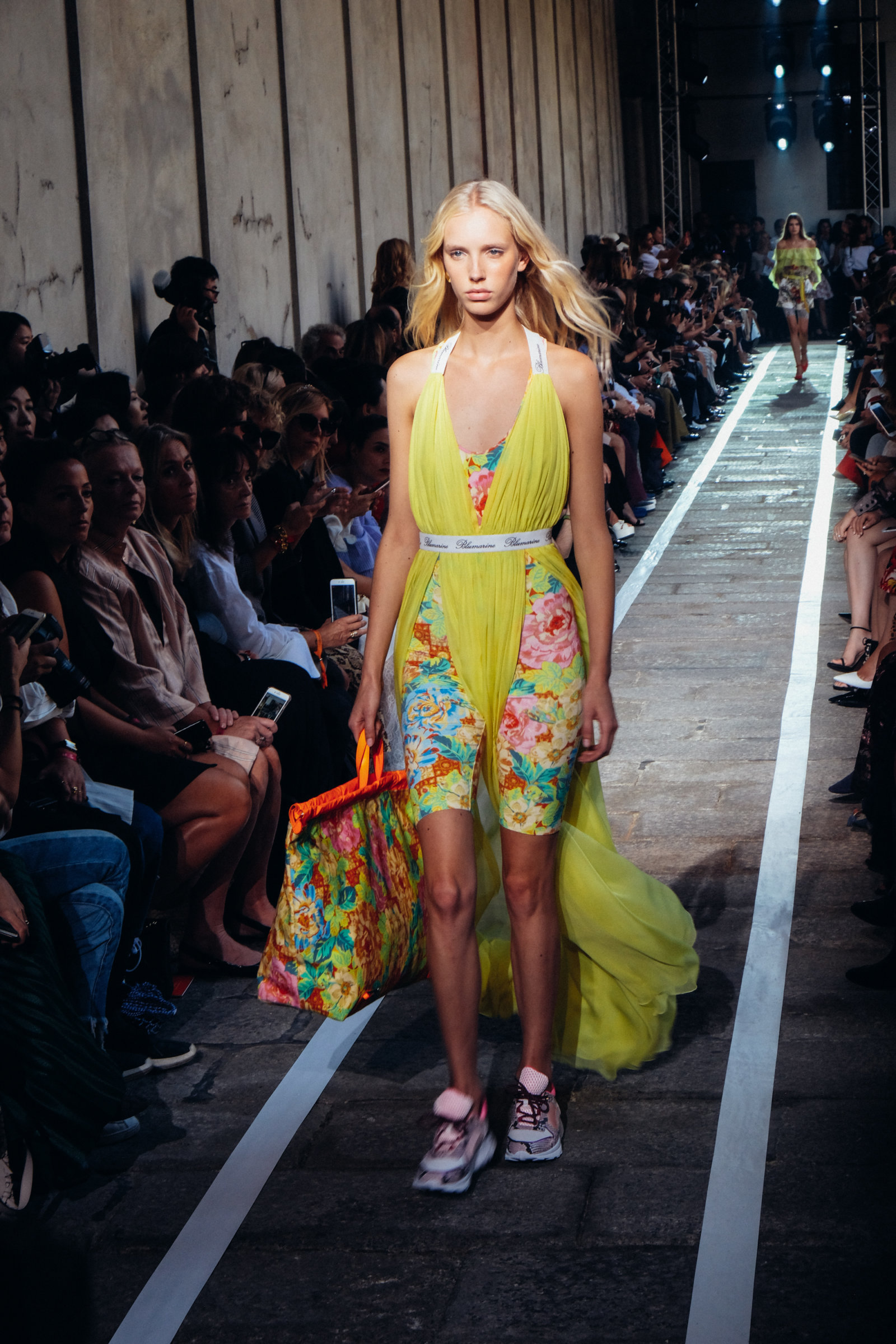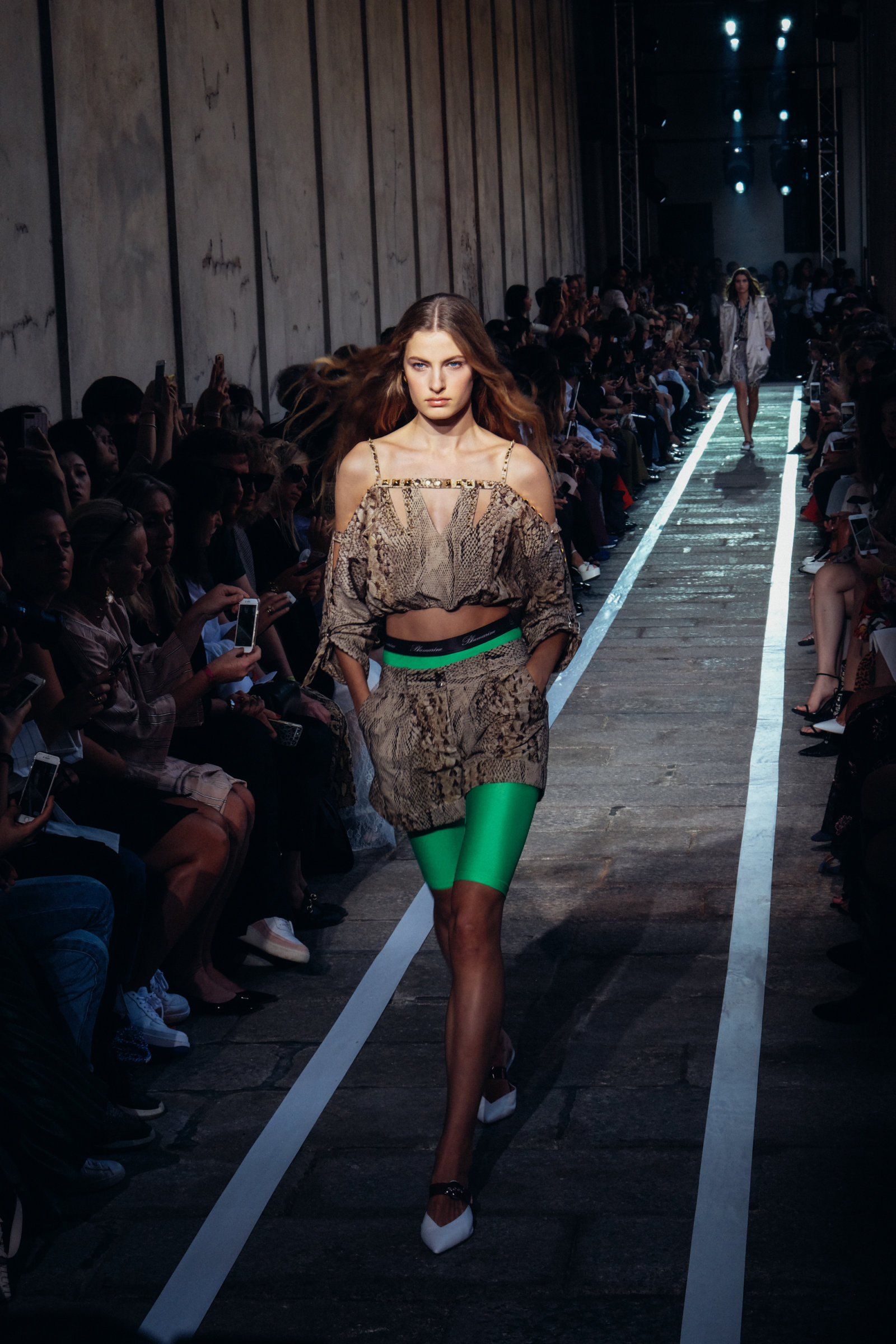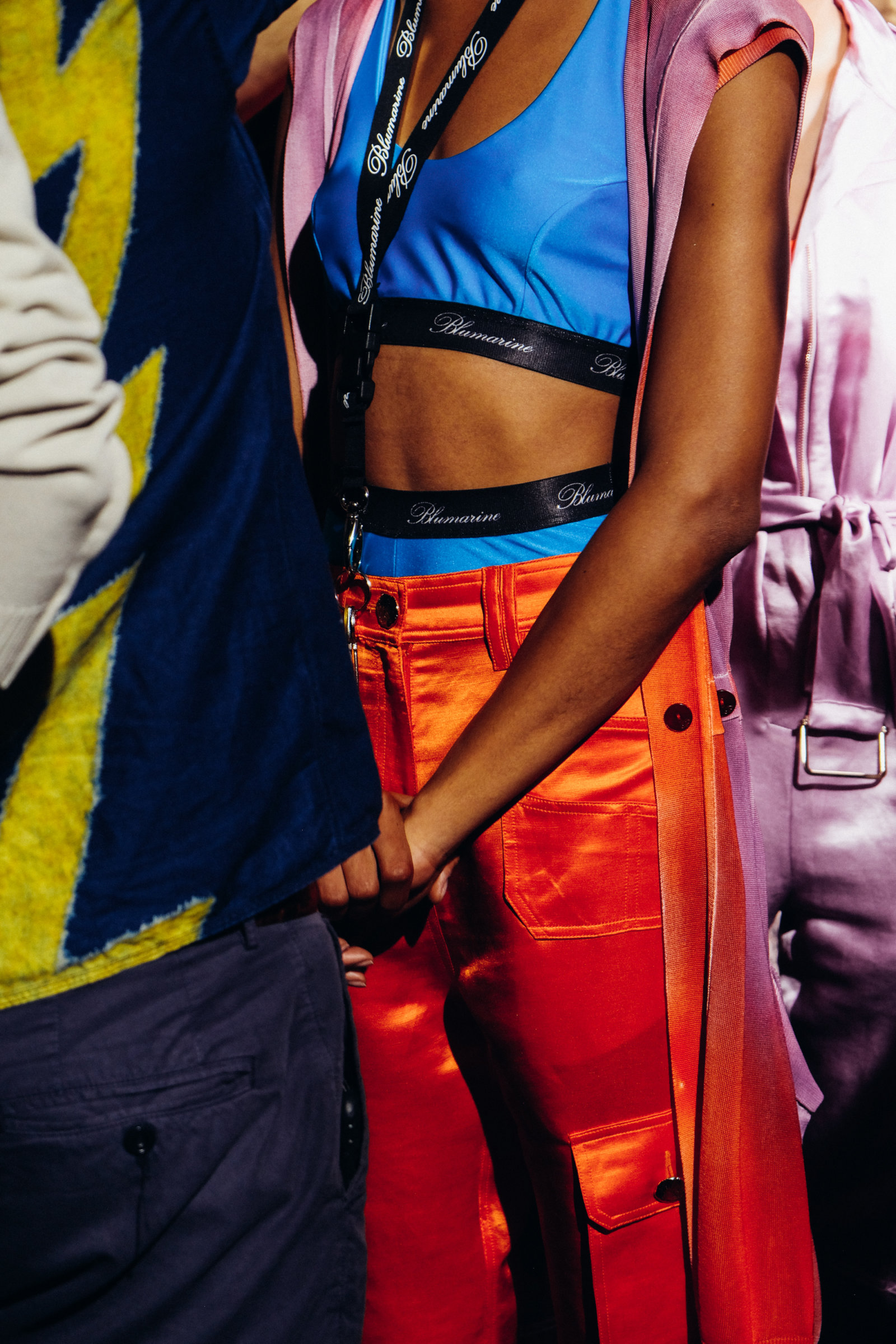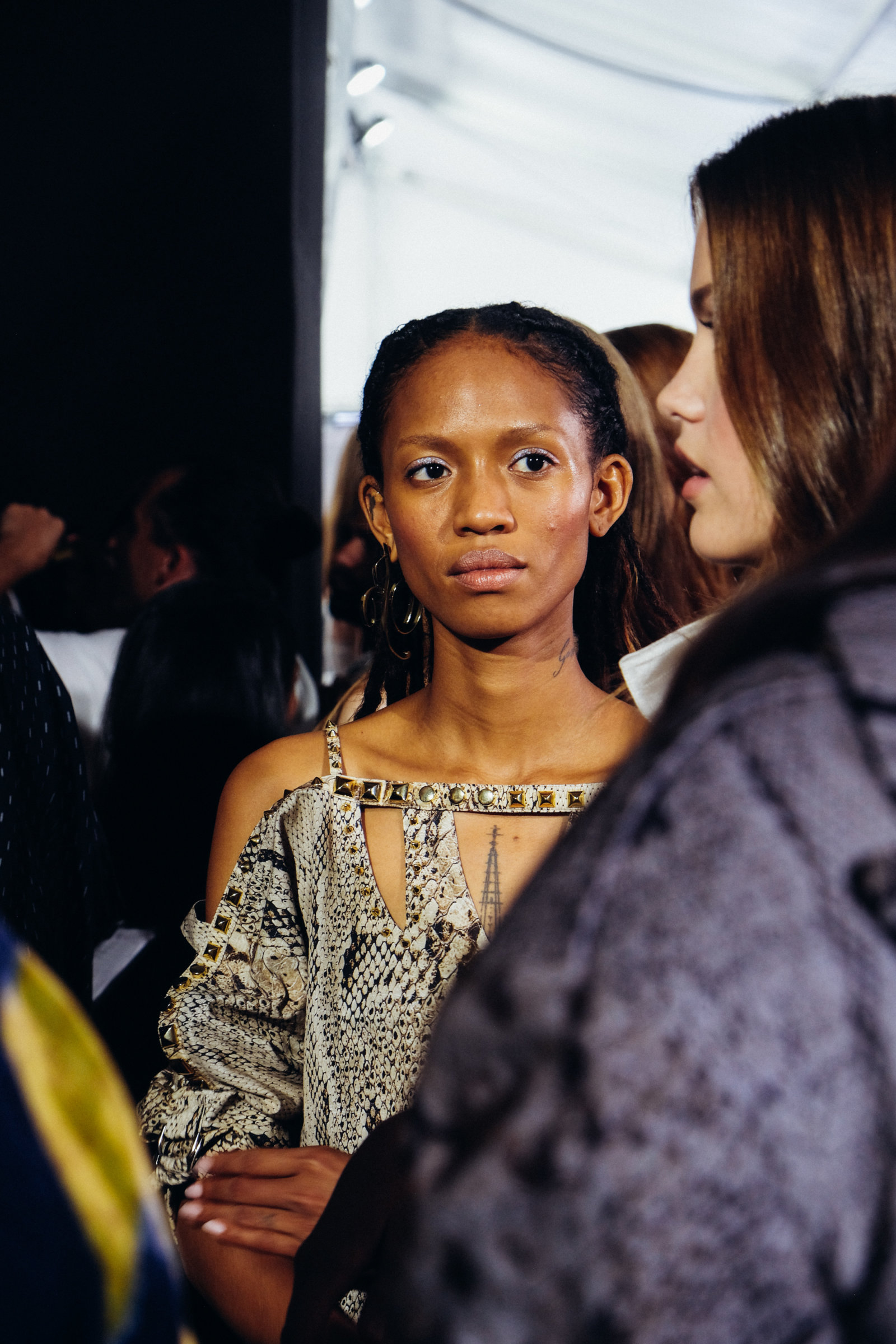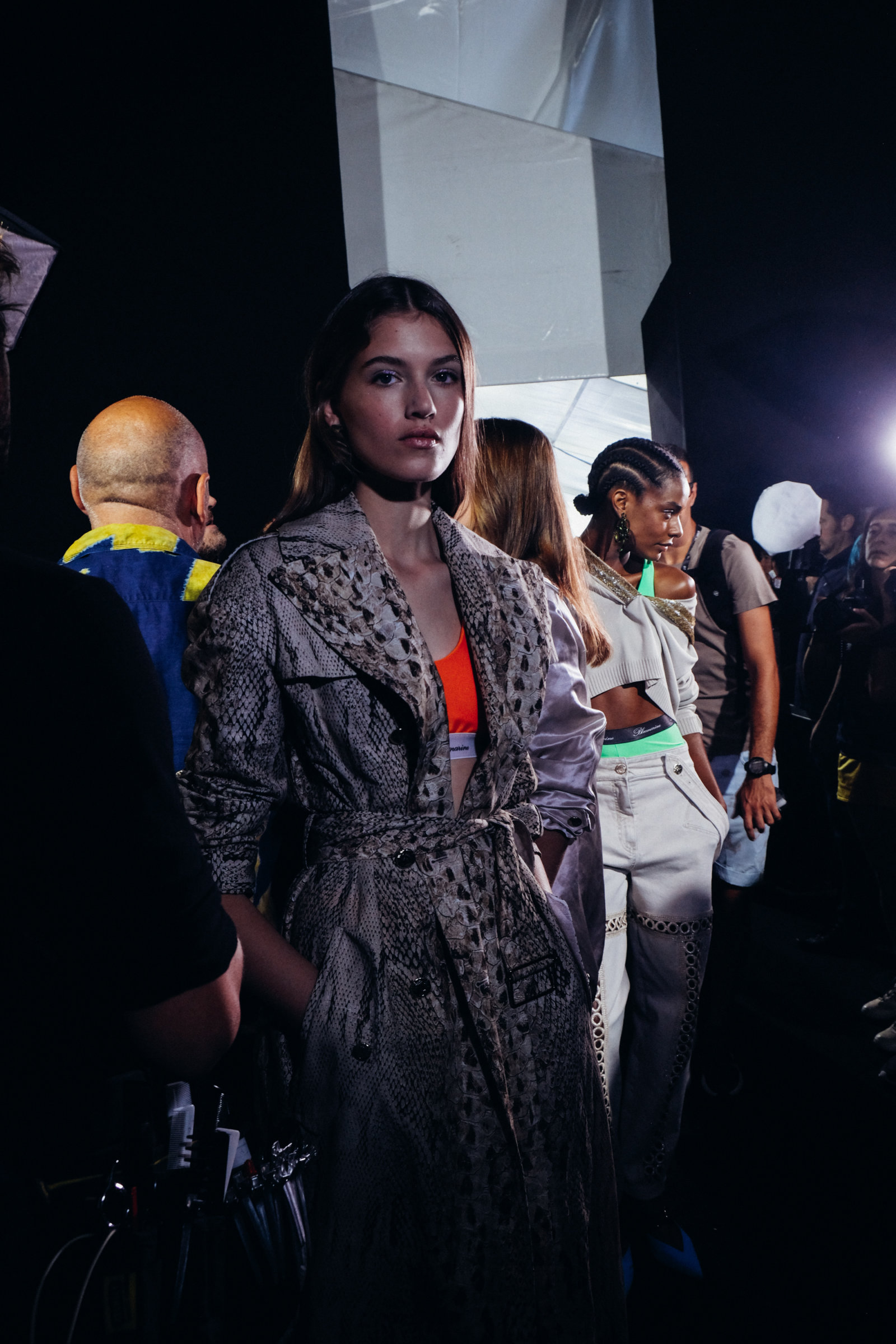 The combination of tenderness and sportive is original without being exaggerated, as it refers to a free and contemporary romance that Blumarine expresses in a graceful and ironical way, looking at the trends of the future with an athletic and sensual dynamism.