KENZO FOR H&M
Few days ago H&M has announced that its next designer collaboration will be with Kenzo which will follow the footsteps of some of the industry's most prestigious fashion houses that collaborated with the Swedish fashion brand in the past: Isabel Marant, Alexander Wang, Matthew Williamson, Marni, Karl Lagerfeld and lastly Balmain, which thanks to a huge campaign conducted by an army of models, was a HUGE success.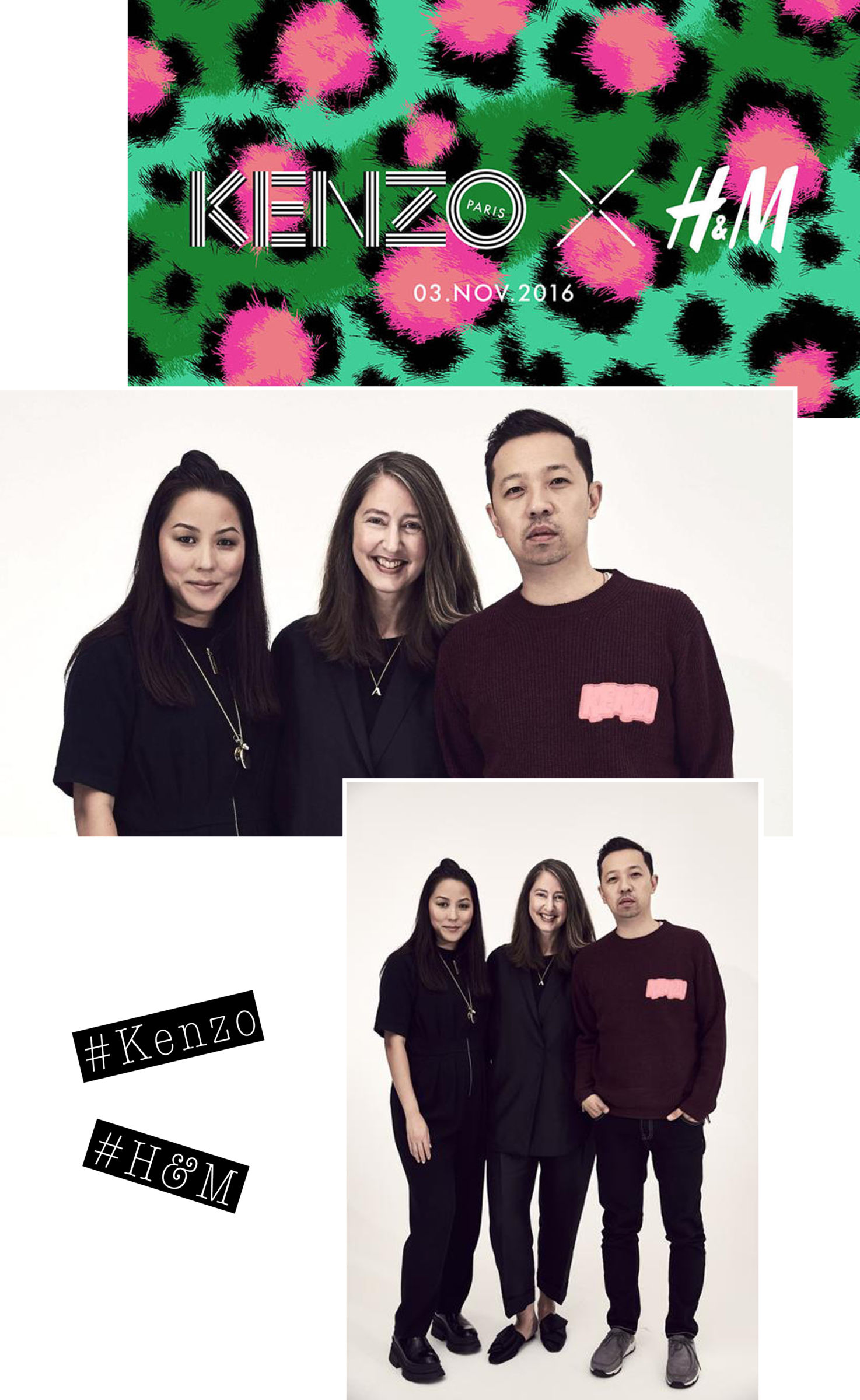 Kenzo, led by Humberto Leon and Carol Lim, can't wait to share all its creativity, fun and love: "With this collaboration with H&M we want to think big, push the boundaries and bring the new energy of KENZO to everyone around the world". We can't wait to see the results, and guys…prepare your tents for November 3th 2016.
RIHANNA FOR DIOR EYESWEAR
Rihanna is not slowing down with fashion collaboration this year! After Fenty for Puma, RiRi has been working on yet another big success with Dior and just a few days ago she gave us a sneak peek of that on her Instagram.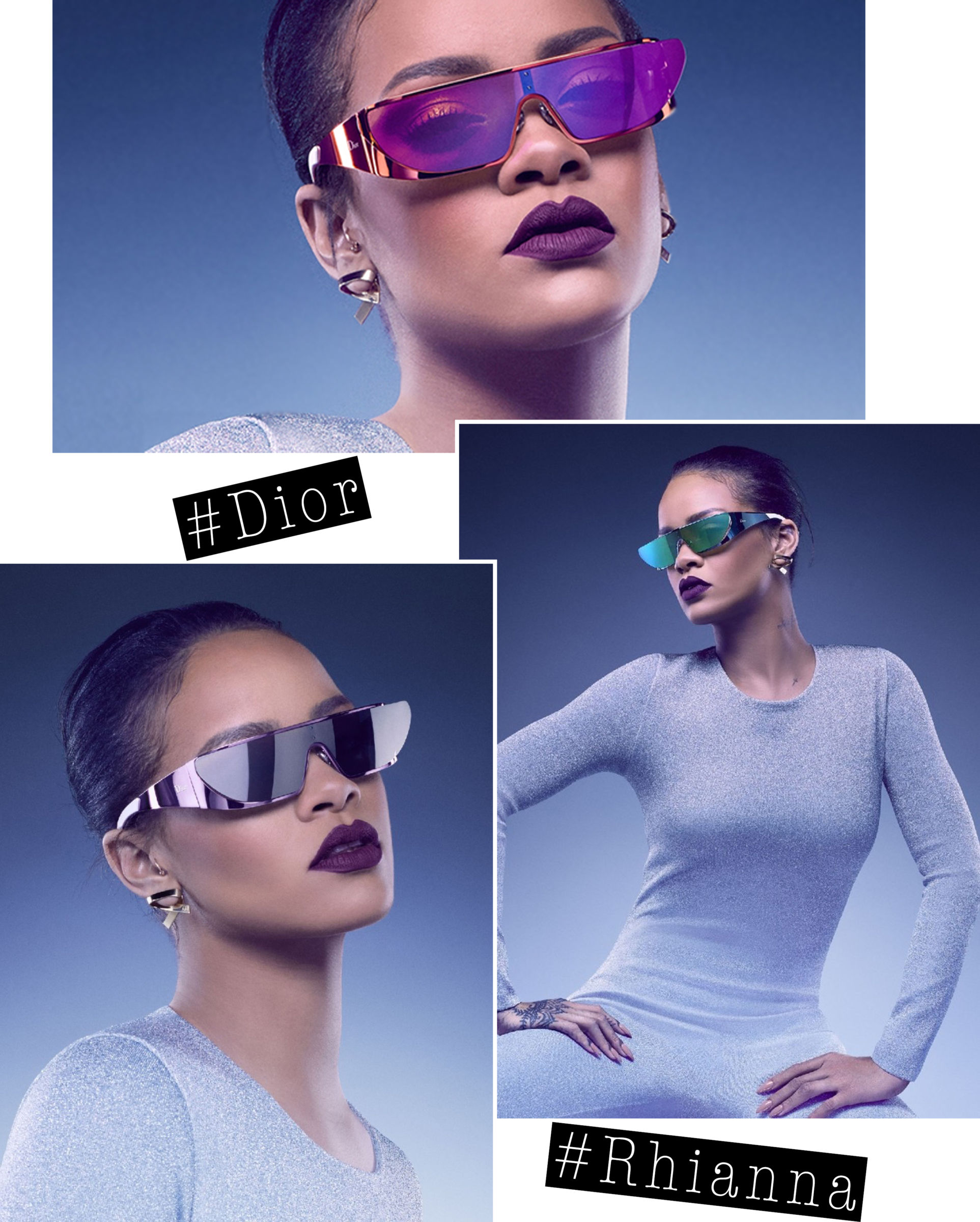 After becoming the first black muse and icon of Dior's maison, she now is personally collaborating on a line of sunglasses.
The "futuristic" sunglasses are part of an upcoming eyewear collaboration.
The collection is simply titled "Rihanna", the style is sleek with a symmetrical metallic frame, they will be sold in a variety of colors, including silver, pink, blue, green, red and gold-plated.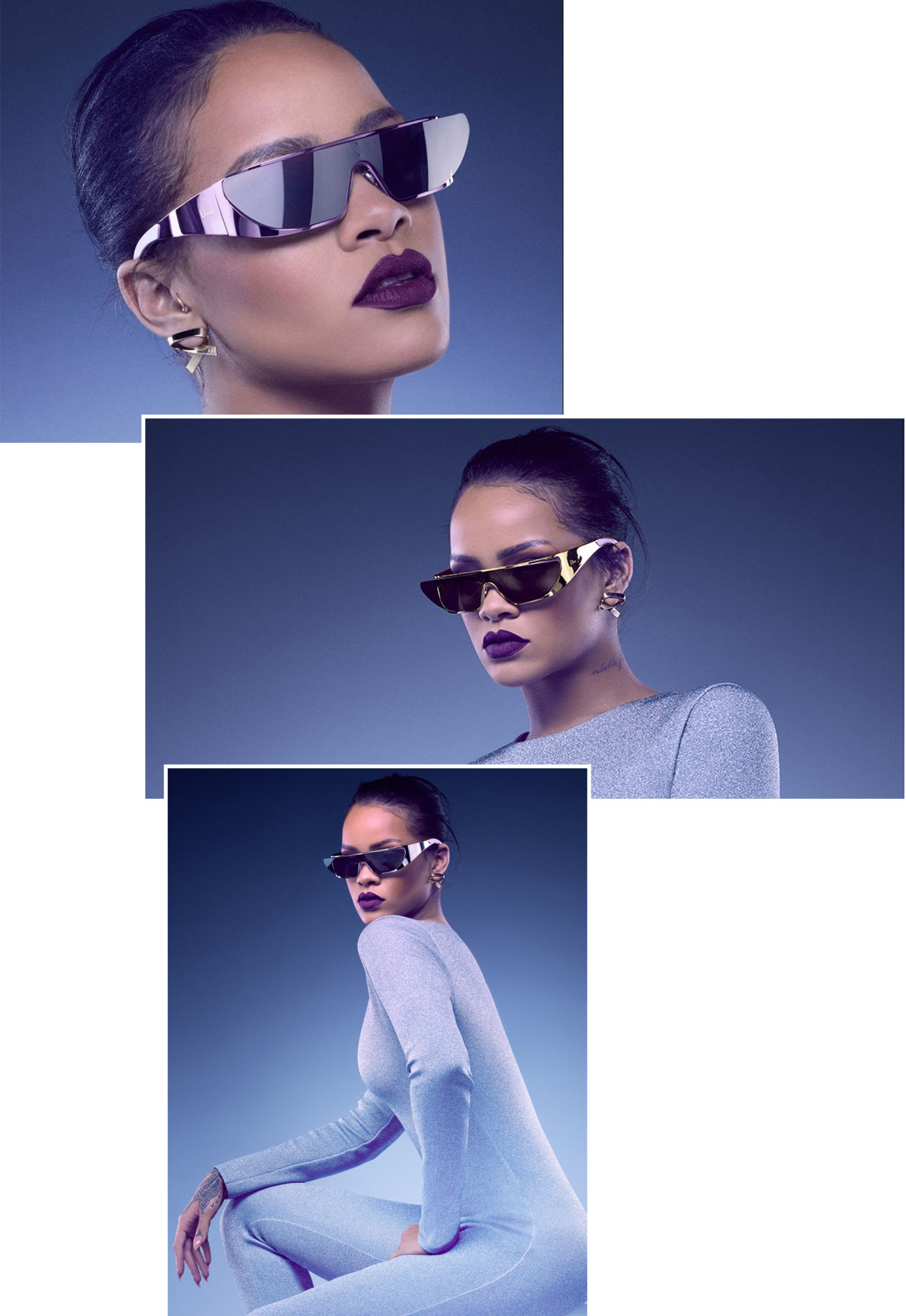 RICCARDO TISCI FOR NIKE
NikeLab and Riccardo Tisci, at the helm of Givenchy, follows up with a new training collection as part of the Swoosh's Summer of Sport celebration.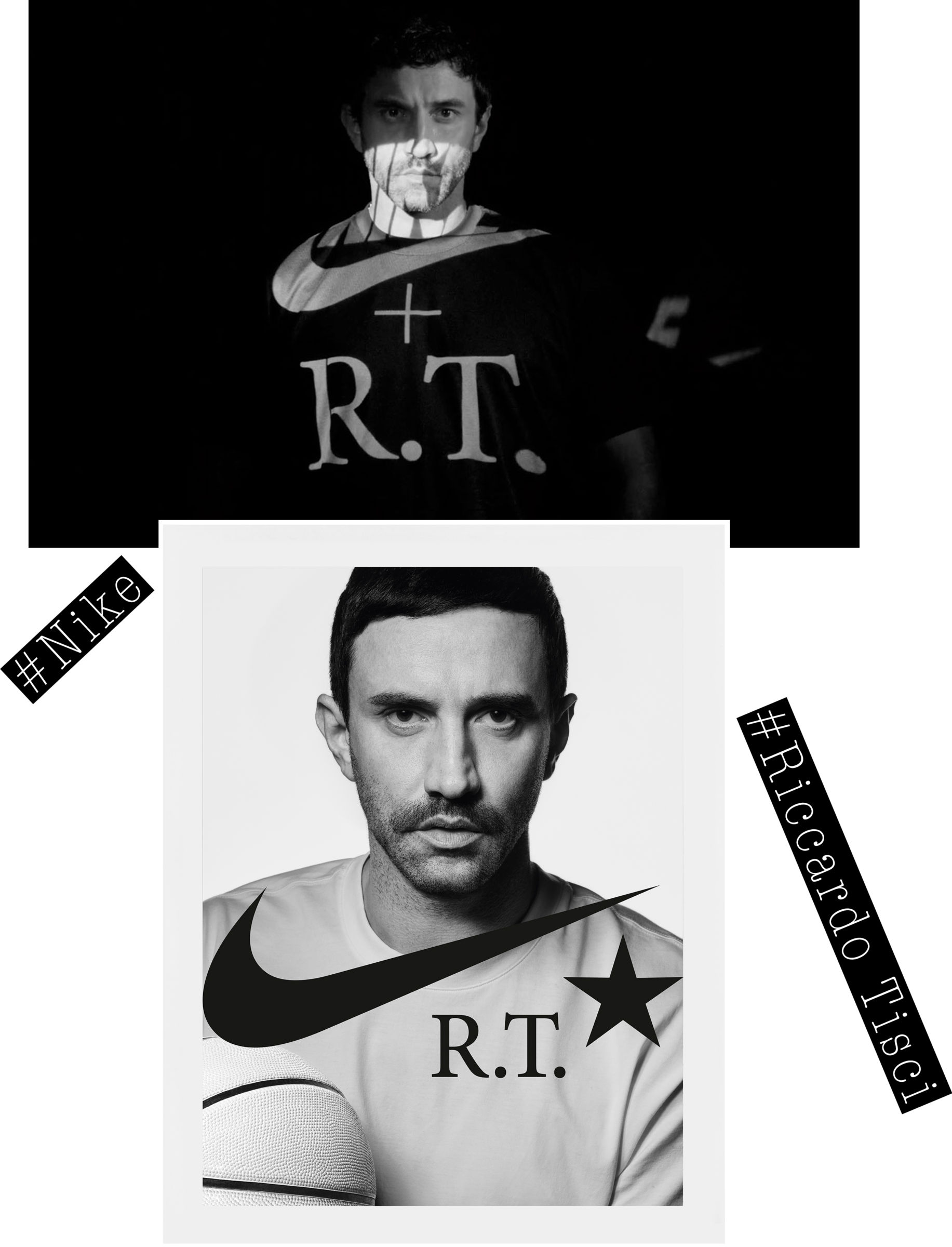 "NikeLab x RT: Training Redefined," will be released in two distinct capsule collections both men's and women's pieces, each engineered as much for function as fashion: the first features graphic black and white color palette while the second makes use of various floral design and kaleidoscope prints. The floral print includes flowers from Oregon (Nike's home) Taranto, Italy (Tisci's home) and Rio de Janeiro (the home of this summer Olympic Games).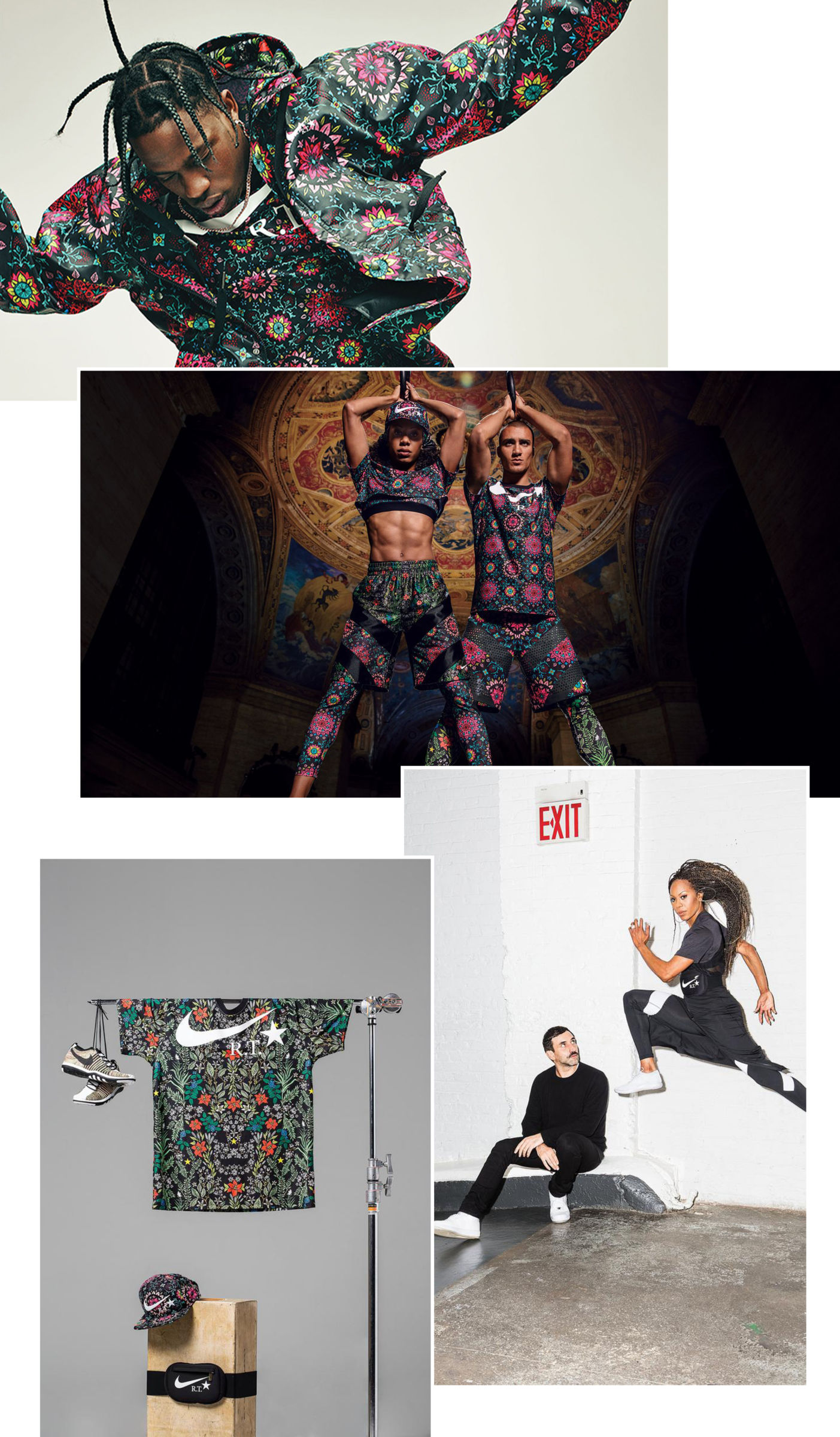 Regarding the collaboration Tisci declared: "It was interesting, a little bit of a difficult process because to make something that is very dynamic, to do sport and to do activity, and make it strongly recognizable is not easy. But we achieved something that's amazing. There's a lot of sensuality."
RODARTE FOR &OTHER STORIES
The infinitely cooler sister of H&M launched on March 17th 2016 a capsule collection which captures Kate and Laura Mulleavy's signature design aesthetic in prices under 400 euro. Velvet trousers and dresses, lurex sweaters, pajama-style silk tops and metallic leather skirts are the protagonists.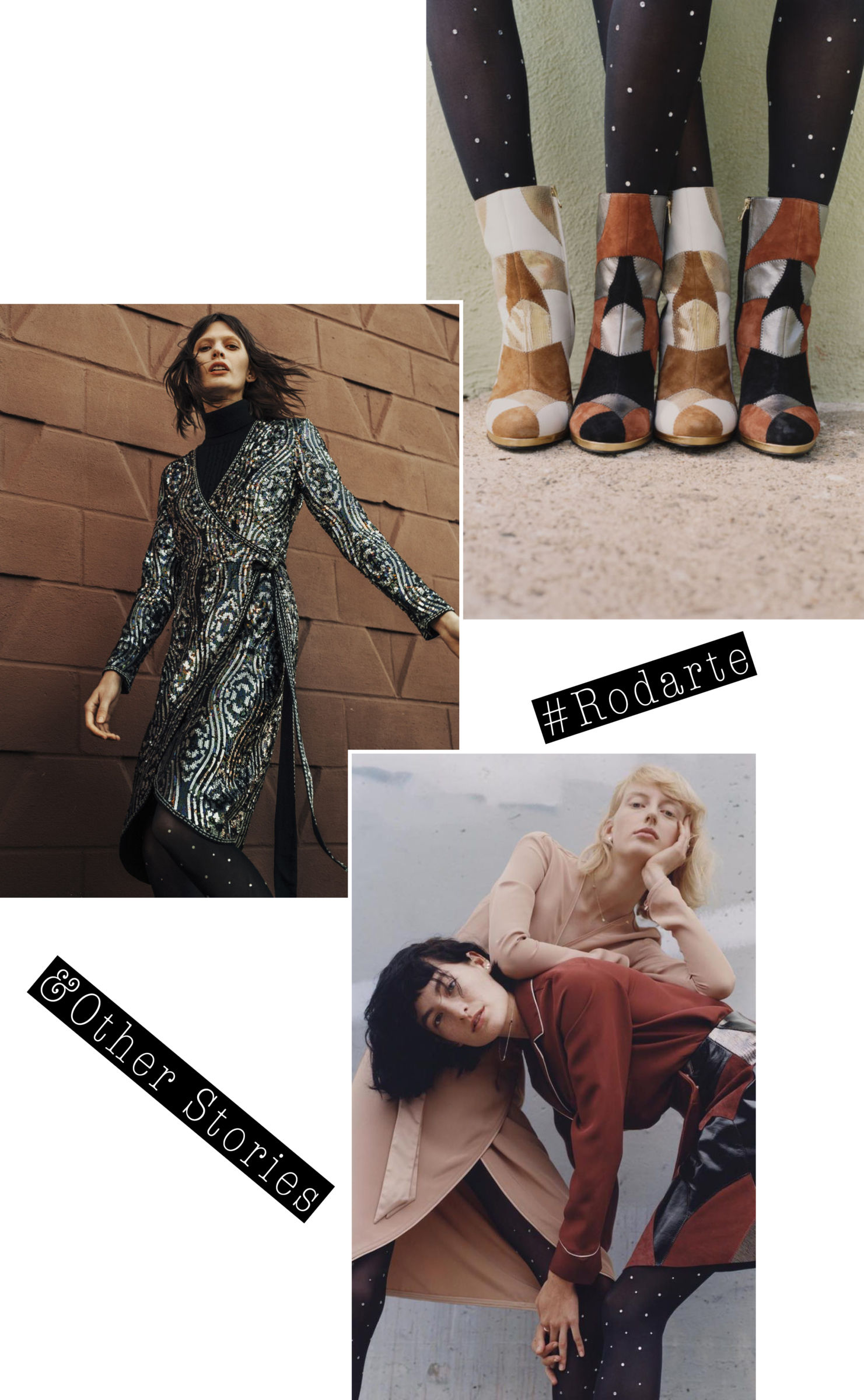 After one of the most beautiful fashion shows at the last Fashion Week in New York, Rodarte's designers brought to life a color palette inspired by L.A. such as the desert landscapes, the glittering night sky and pieces that have a vintage vibe: "We thought about the way of dressing here, the lifestyle of women in Los Angeles, and the importance of having key pieces that you can wear a lot, day to night and night to day".
DISNEY FOR KENZO
Axl Roses would say: "Welcome to the jungle!"
Last April, concurrently to the upcoming of Disney movie "The Jungle Book", Kenzo unveiled its new capsule collection for Disney!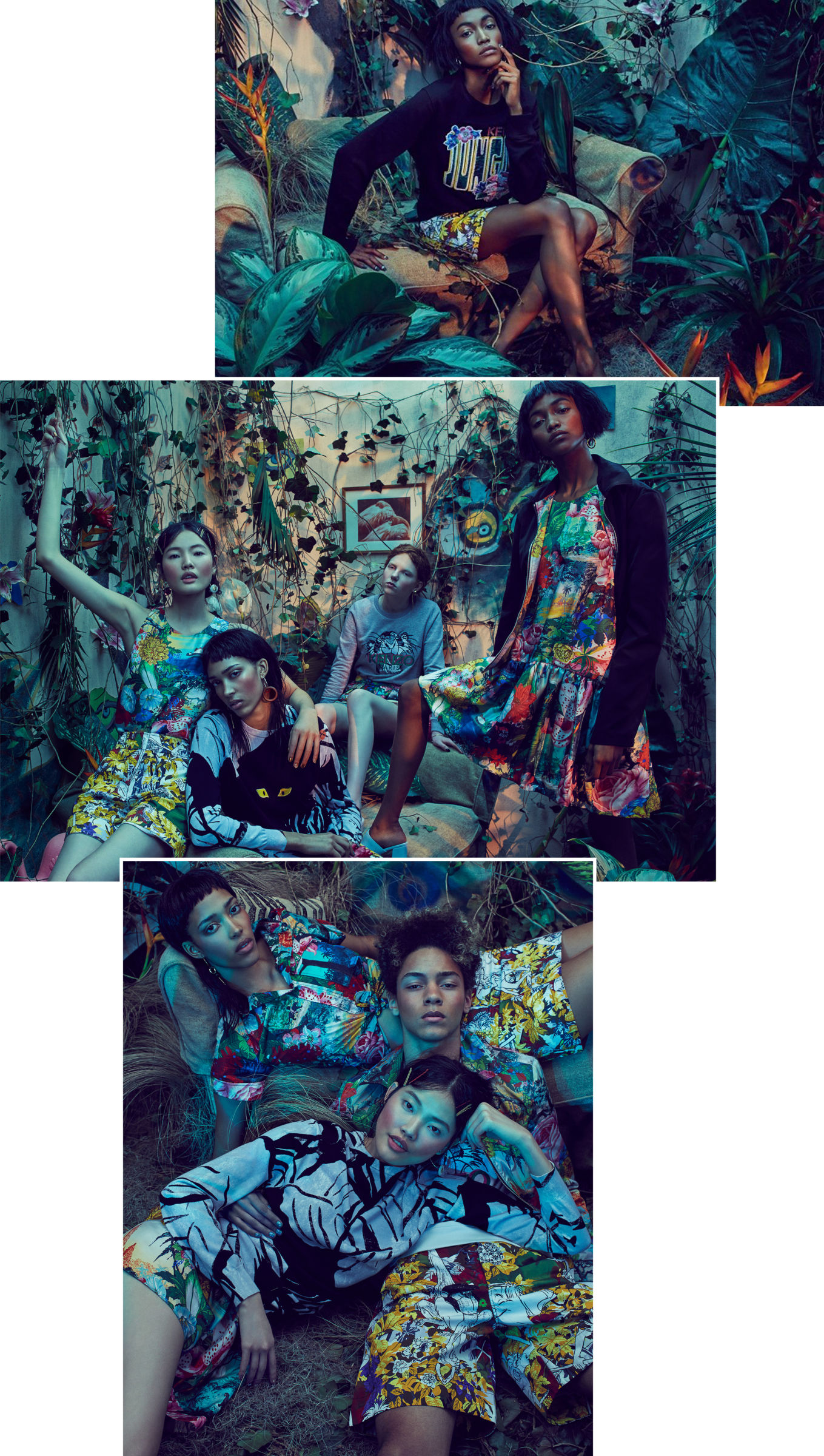 The American Mouse house has teamed up with the Parisian fashion maison to create a ready-to-wear amusing pieces for men and women. Inspired by the floral themes of the beloved 1967 original movie, the styles are in line with this season fashion shows' trends of tropical elements.
The designers uncovered sketches from the animated film: "It was incredible, we were able to watch some never-before-seen segments of the original movie, and seeing the process behind their creation was the most exciting part of this collaboration."
OLIVER ROUSTEIGN FOR NIKE
Olivier Rousteing, the creative head of Balmain who never misses a Kardashian look, declared with enthusiasm: "I love football, I played football!".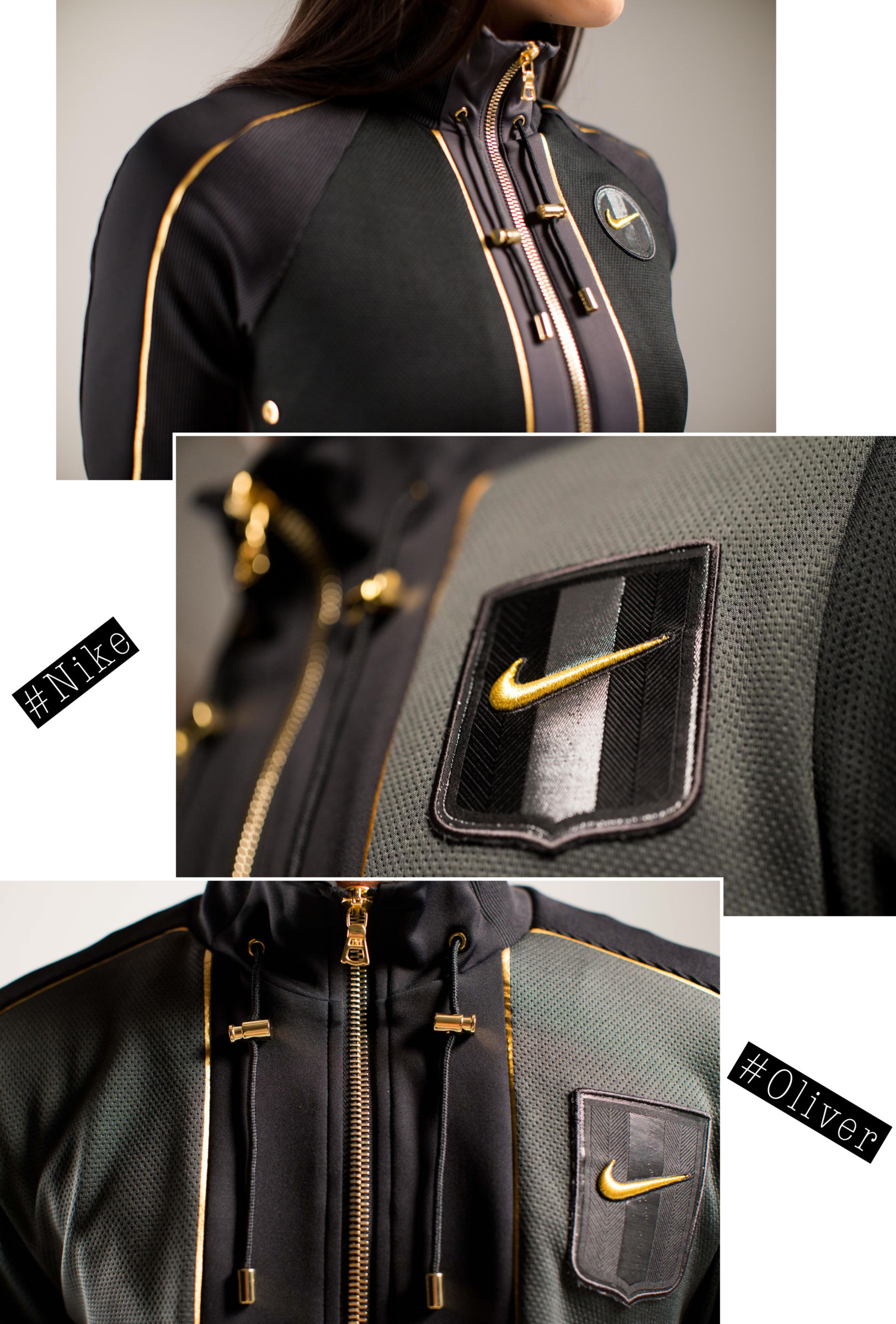 In June the designer launched, along with NikeLab, "Football Nouveau", a collection of technically advanced materials with his love of dark glamour: "I love craftsmanship and va-va-voom, I really wanted gold and embroidery everywhere. It's on the glamorous side but wearable, so even people not into sport can find things they love."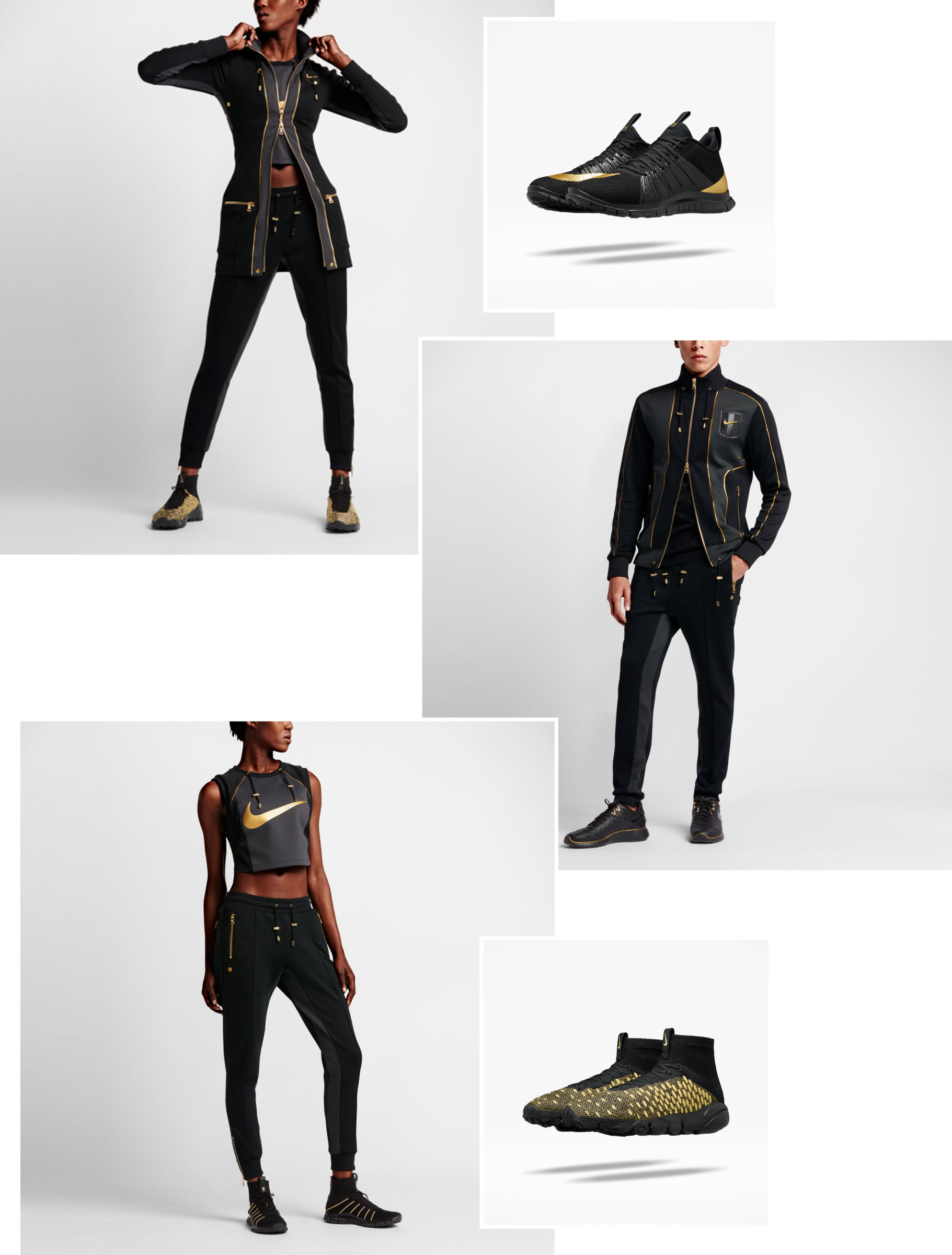 PHILIPPE STARCK FOR IPANEMA
Philippe Starck has teamed up with Brazilian footwear brand Ipanema on a capsule collection that debuted last January. The 48-piece collection features sandals, flats and flip-flops in a palette of 12 colors in neutral and citrus tones with soles bearing the designer's signature plus logo. The environmentally friendly line was designed using 30% recycled materials, which took four years to develop.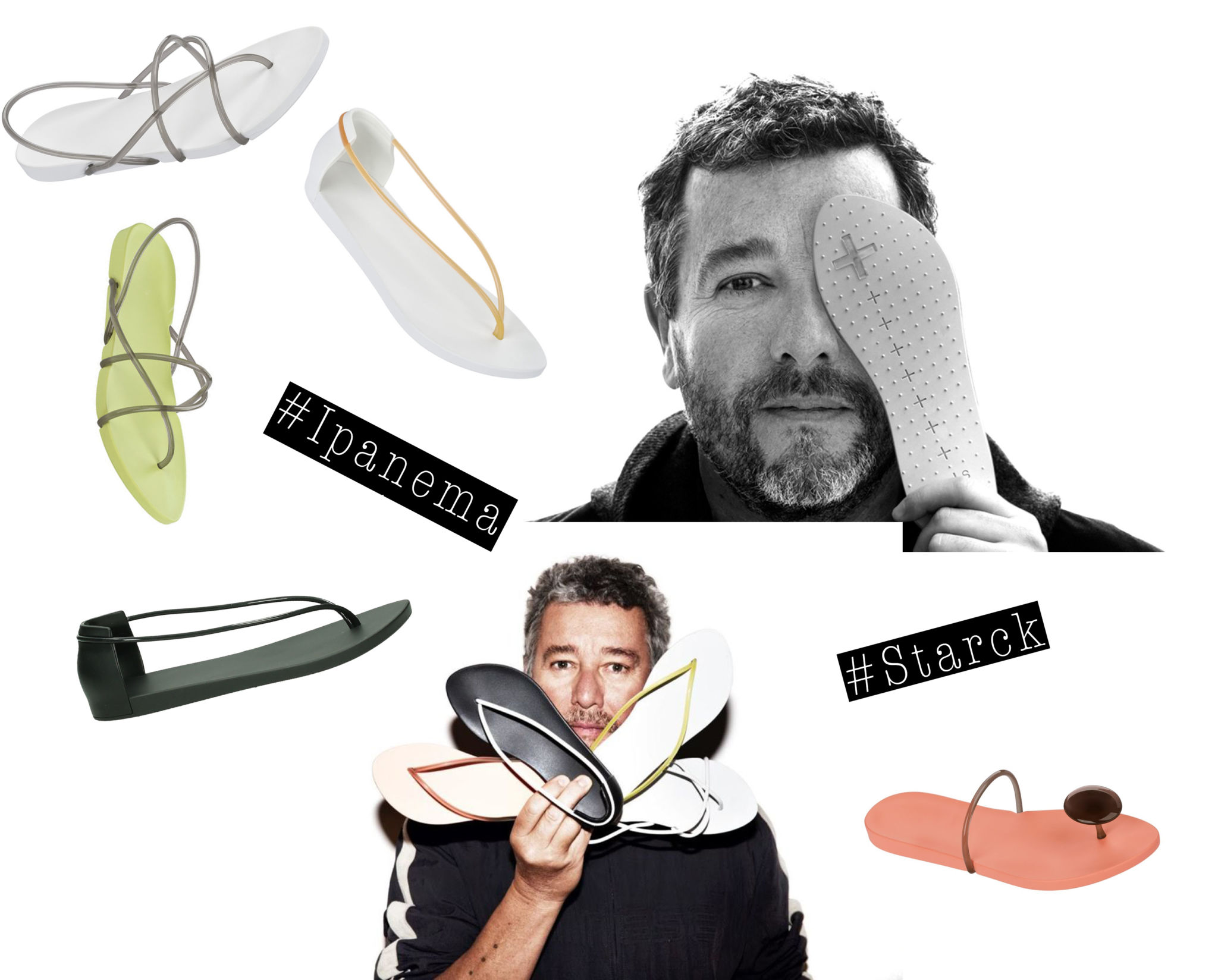 Starck, the eclectic French architect and designer, is convinced that the mission of everybody is to build a better future and to improve the quality of life for everyone. "You deserve to exist throughout the things you do", according to him this is the concept at the heart of our life. And he surely has done a lot. And, after the revolutionary collections of eyewear and watches, he choose to test himself with shoes: "I'm not a fashion designer and I don't want to be that. But the most respectful way to work is to have the total freedom to choose what to do".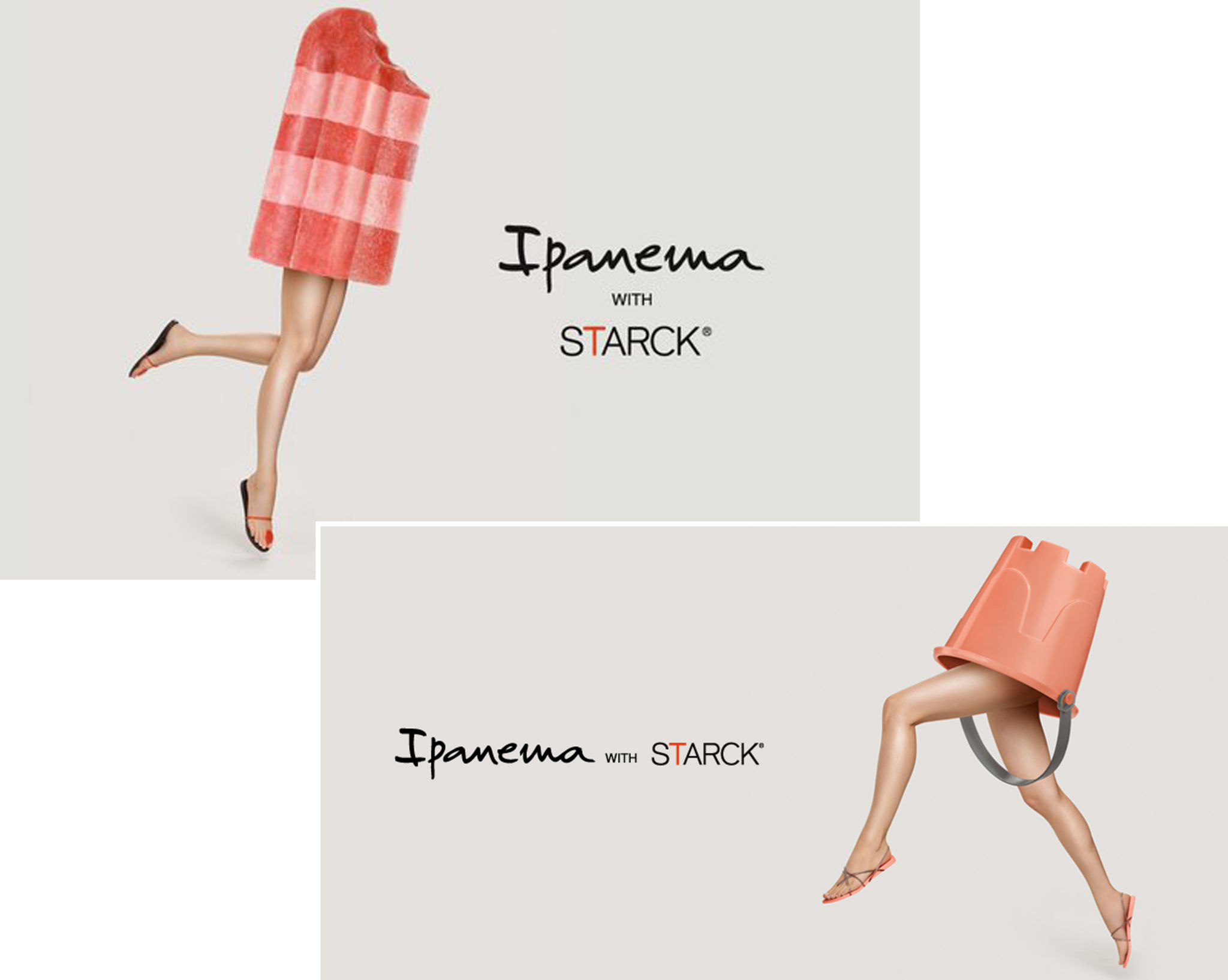 Starck infused a minimalist aesthetic into his capsule collection. "I want to create something intelligent that is affordable for everyone, when you reach elegance with a few dollars or euros, this is no longer magic: it is a modern miracle", Stark told to WWD.
"My goal for the next collection is to produce a line that is mainly for men. I want to bring this new idea of gender to such products and avoid all the normal design conventions that are commonly found in men's shoe design."
RIHANNA FOR MANOLO BLANIK
According to the famous king of heels Manolo Blanik (beloved by our dear Carrie Bradshaw), the collaboration is a meeting of two minds:"This is an incredibly exciting collaboration and I am absolutely thrilled with the results, working with Rihanna has been amazing and her drive, passion, creativity and style has been reflected in the designs, with fabulous results".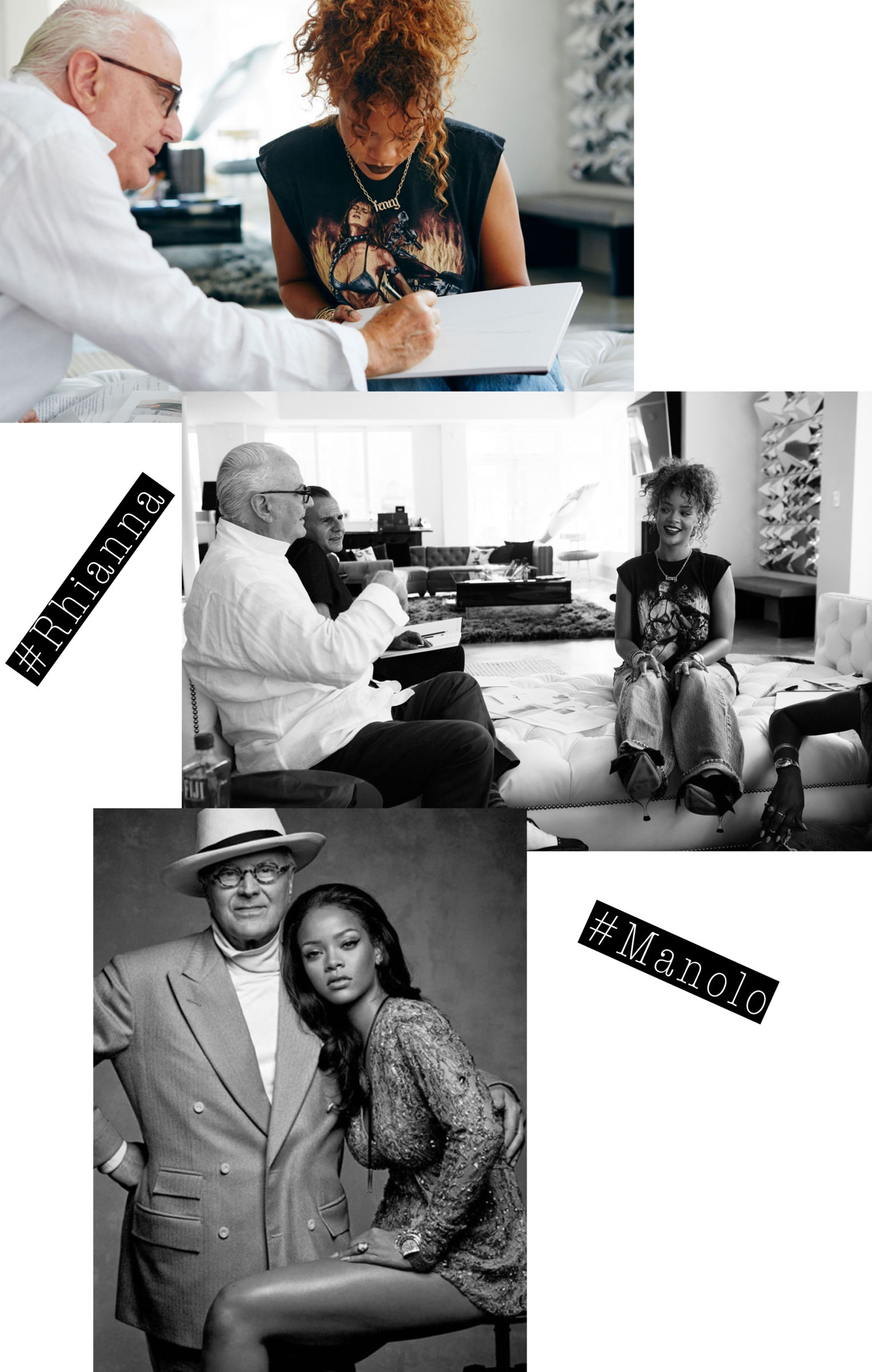 The collaboration, named "Denim Desserts" consist of six limited-edition designs which are available starting May 5th in the London, New York and Hong Kong stores exclusively.
The new shoes will bring the best of her style instincts to the fore, and give the classic Manolo's look a little "street style attitude" with the denim, her fabric choice: "The first three are heels, one (the thigh-high denim boot with a Western-inspired crystal trim) is really exclusive. We only made 45 pairs because they're really expensive to make."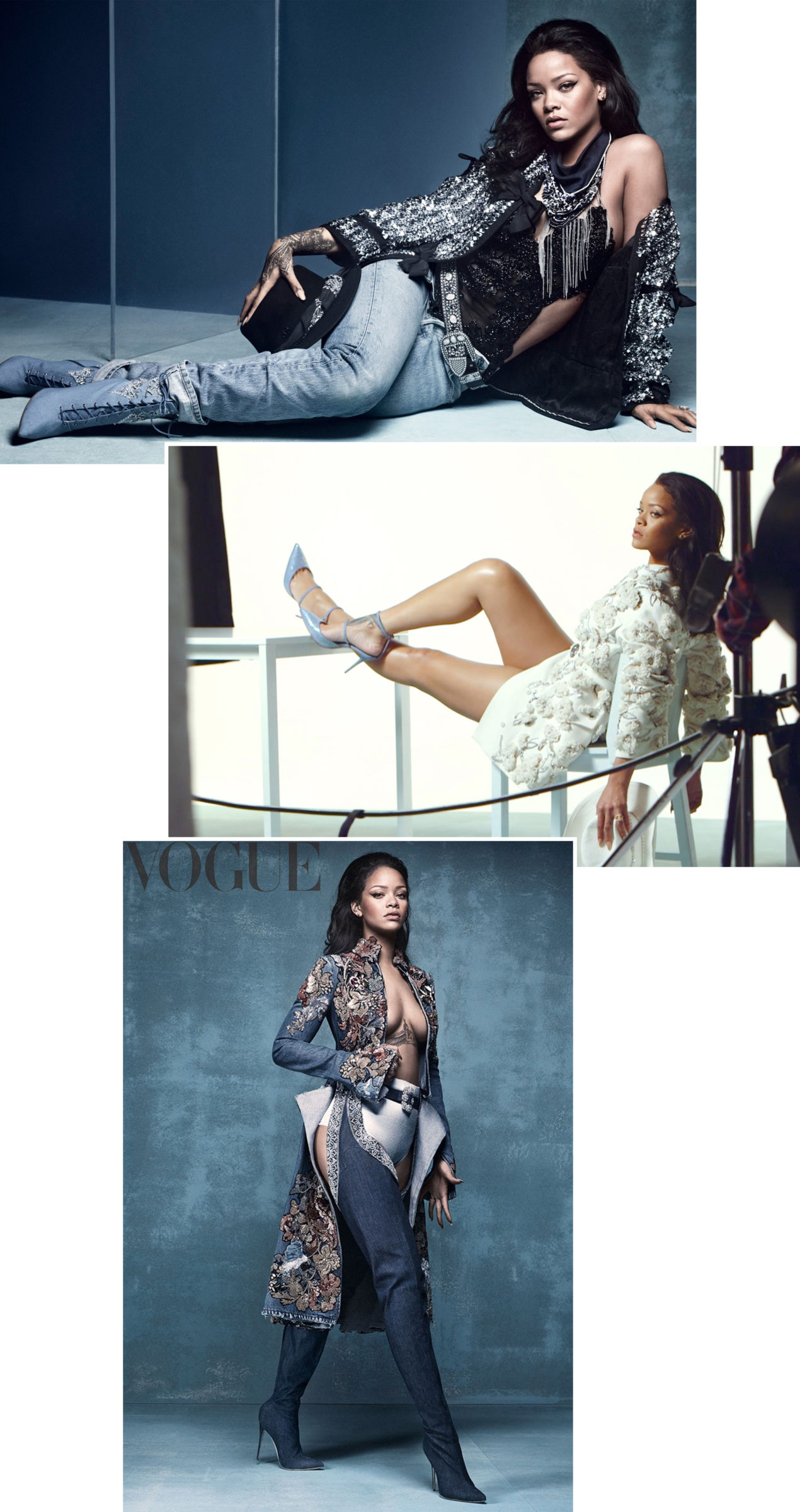 GIGI HADID FOR TOMMY HILFIGER
It was only a matter of time before Gigi Hadid would try to conquer also this new aspect of the fashion world! The supermodel is creating and designing a collection for a brand she's truly loved and admired since she was a little girl: Tommy Hilfiger. As matter of fact Gigi wears pieces by the iconic brand both on her everyday life and on the red carpet. She was also at the head of the Spring 2016 fashion show.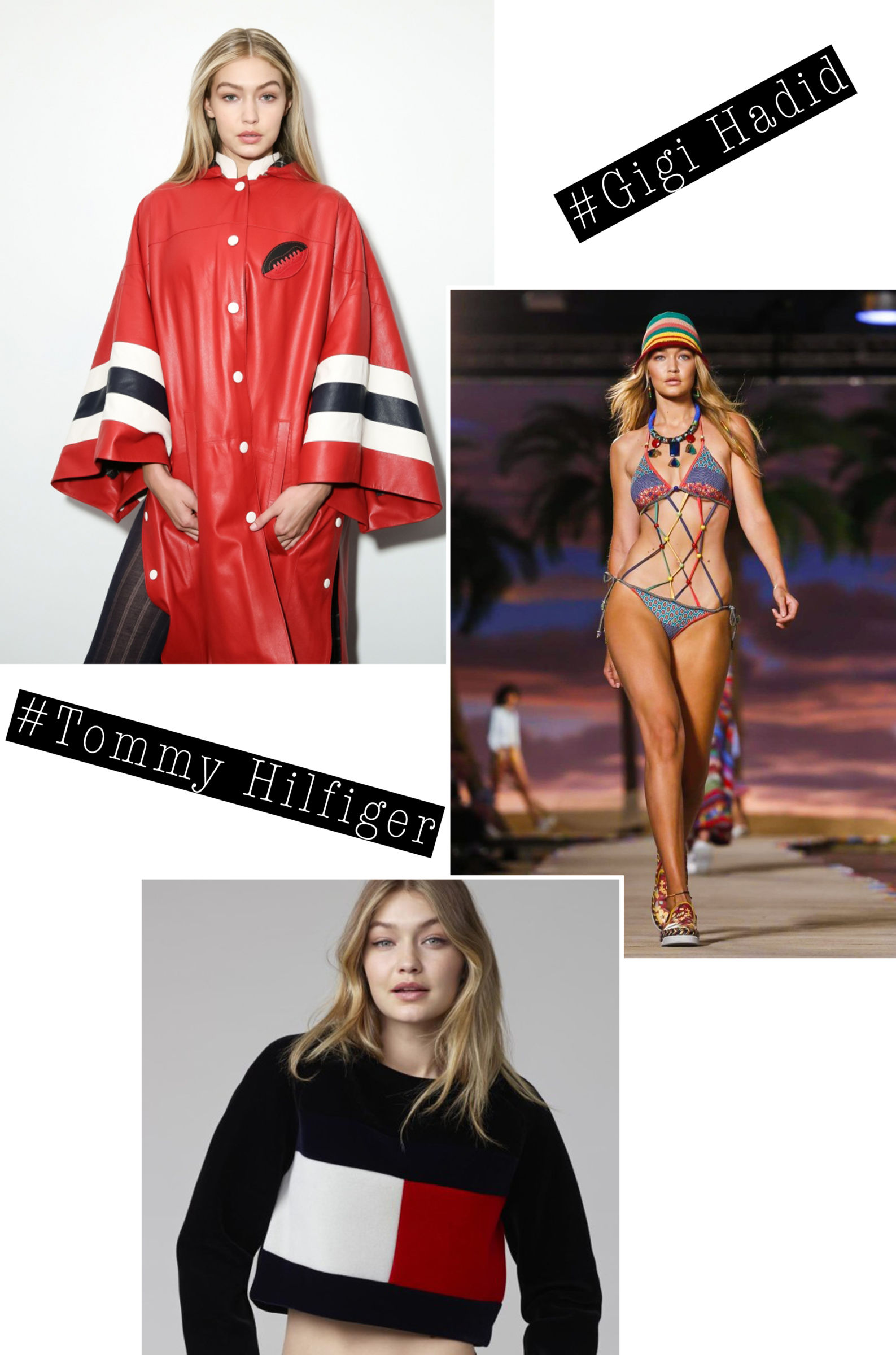 The collection promises apparel, accessories, eyewear, and shoes: it will drop in fall 2016. "I think our collection celebrates the iconic Tommy lifestyle and mixes hippy-chic with sporty and tomboy styles, there's something everyone can relate to" Hadid told WWD.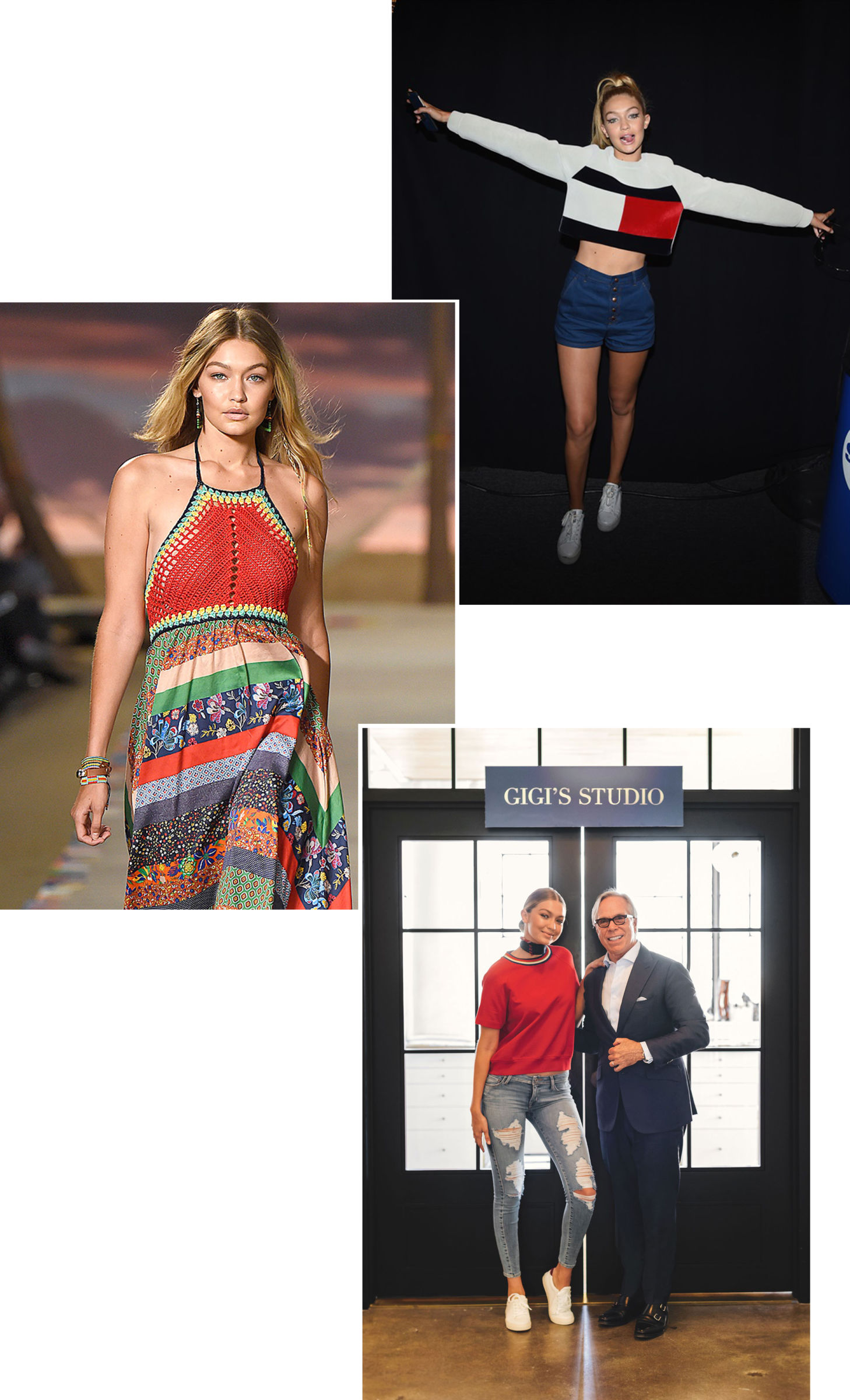 Hilfiger likes that Hadid is natural and healthy: "She's not anorexic. She's a real woman."
Hadid's "style, sense, social media presence as the top supermodel in the world today" will be the inspiring starting point for the collection.
CHARLOTTE OLYMPIA FOR HAVAIANAS
London footwear designer Charlotte Olympia is lending a dose of exuberant chic to Havaianas flip-flops. She launched three flip-flop styles and a beach towel, all absorbed on her design signatures, that landed at retail in February 2016.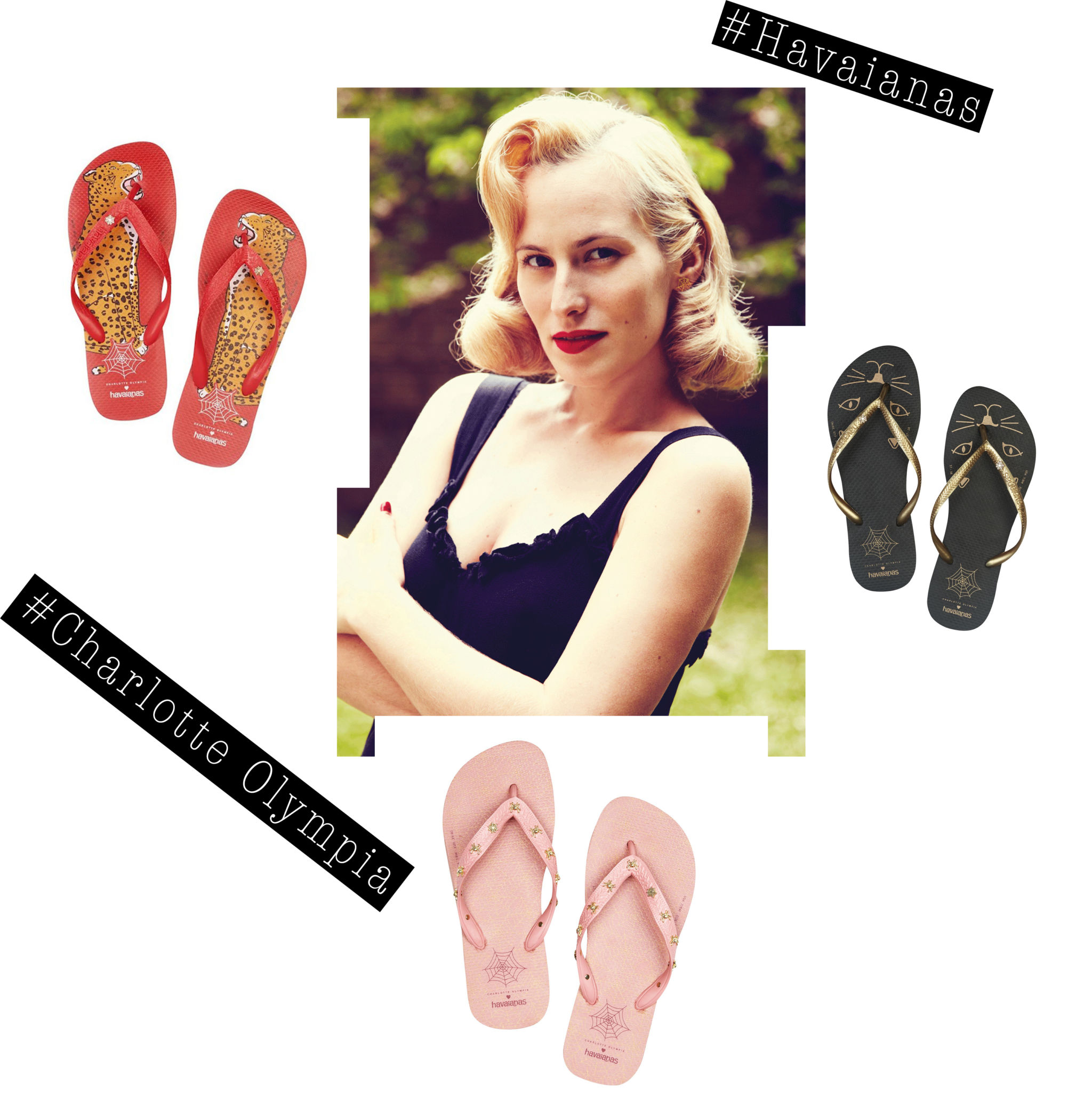 The models are three: "Kitty", a slim black flip-flop in her gold-cat motif, "Charlotte's Web" a blush pink design with a web pattern and gold spiderweb details and "Bruce", a red regal leopard mascot. The towel, coherently with the other pieces, is made with images of 50's pin-up girls.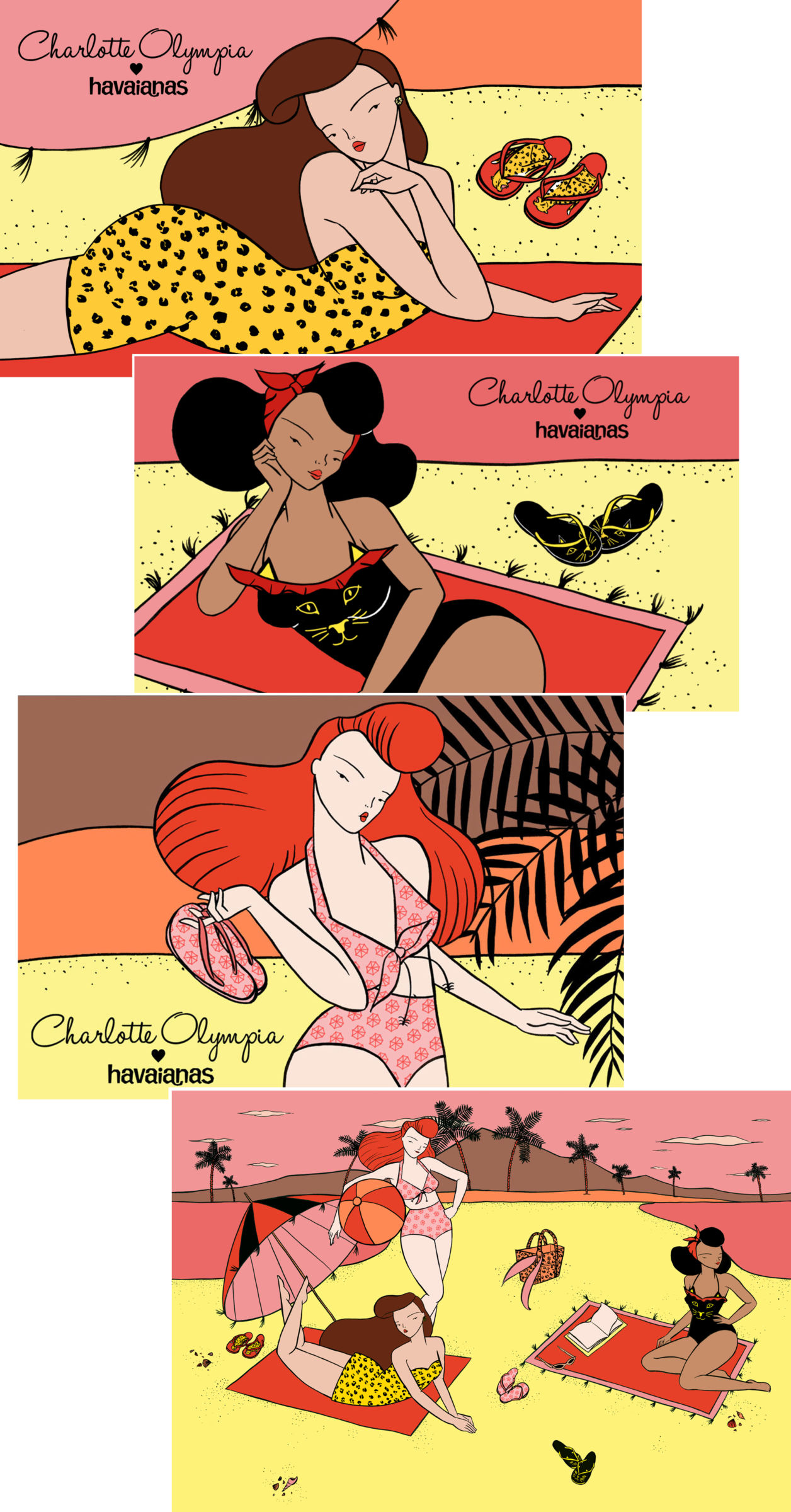 The designs are sold at The Havaianas store in São Paulo and at Charlotte Olympia's stores and Web site, as well as select retailers.
DISNEY FOR COACH
We're never too old for a little touch of Disney magic in our wardrobe. Two of your favorite American-classic brands have joined forces: on June 17th, Disney and Coach are launching a limited-edition collection featuring Mickey Mouse designs on Coach's leather goods and on ready-to-wear. To be sold on coach.com and at Coach stores worldwide, the collaboration is a part of Coach's larger initiative of celebrating American pop culture and its own 75th anniversary.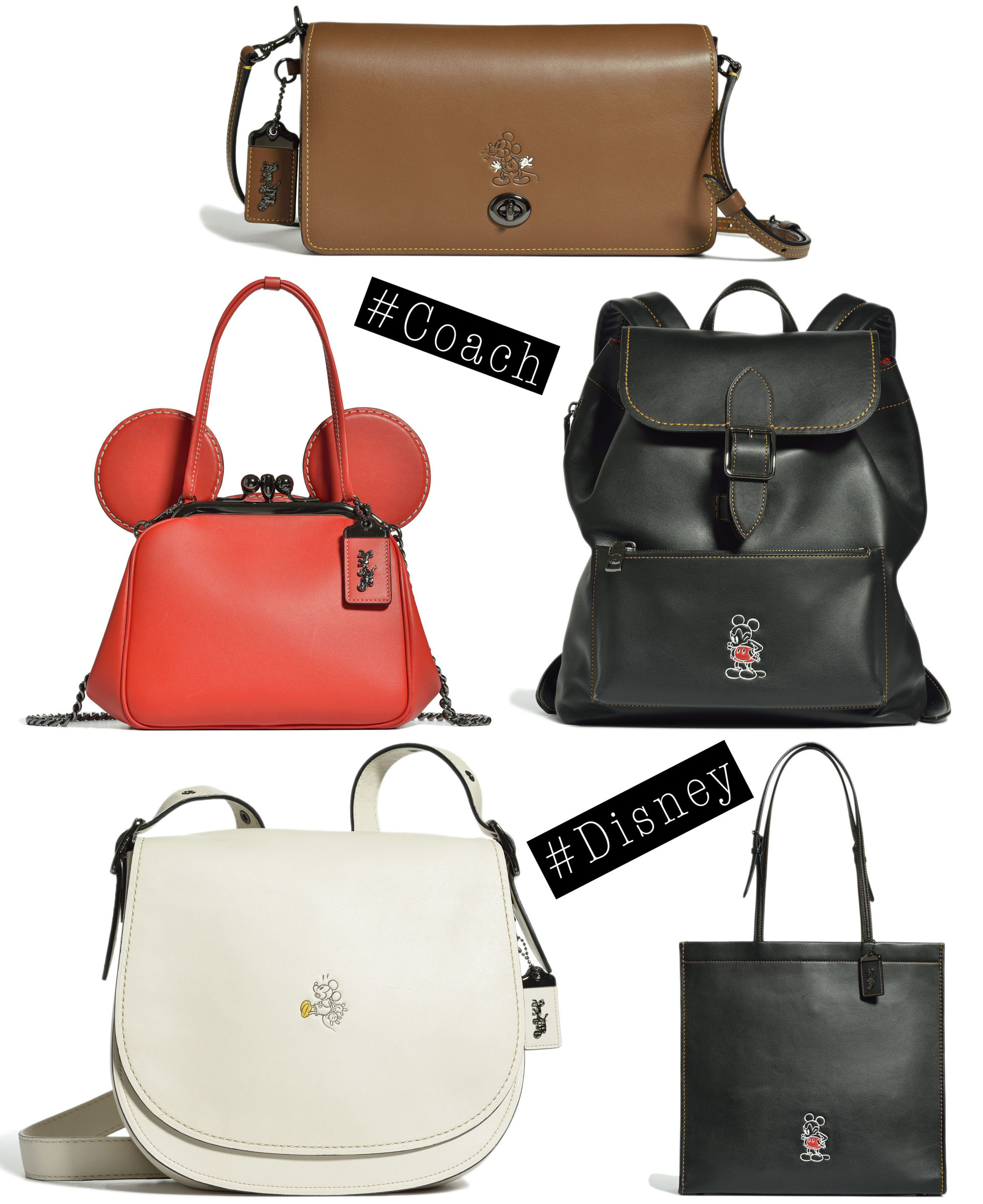 Coach Creative Director Stuart Vevers said "Mickey Mouse is one of my earliest memories of American pop, his nostalgic charm, cheekiness, individuality and inherent cool make for the ultimate American icon".
What we love most about the collection is that it allows us to tap into some childhood nostalgia while still looking classic and polished.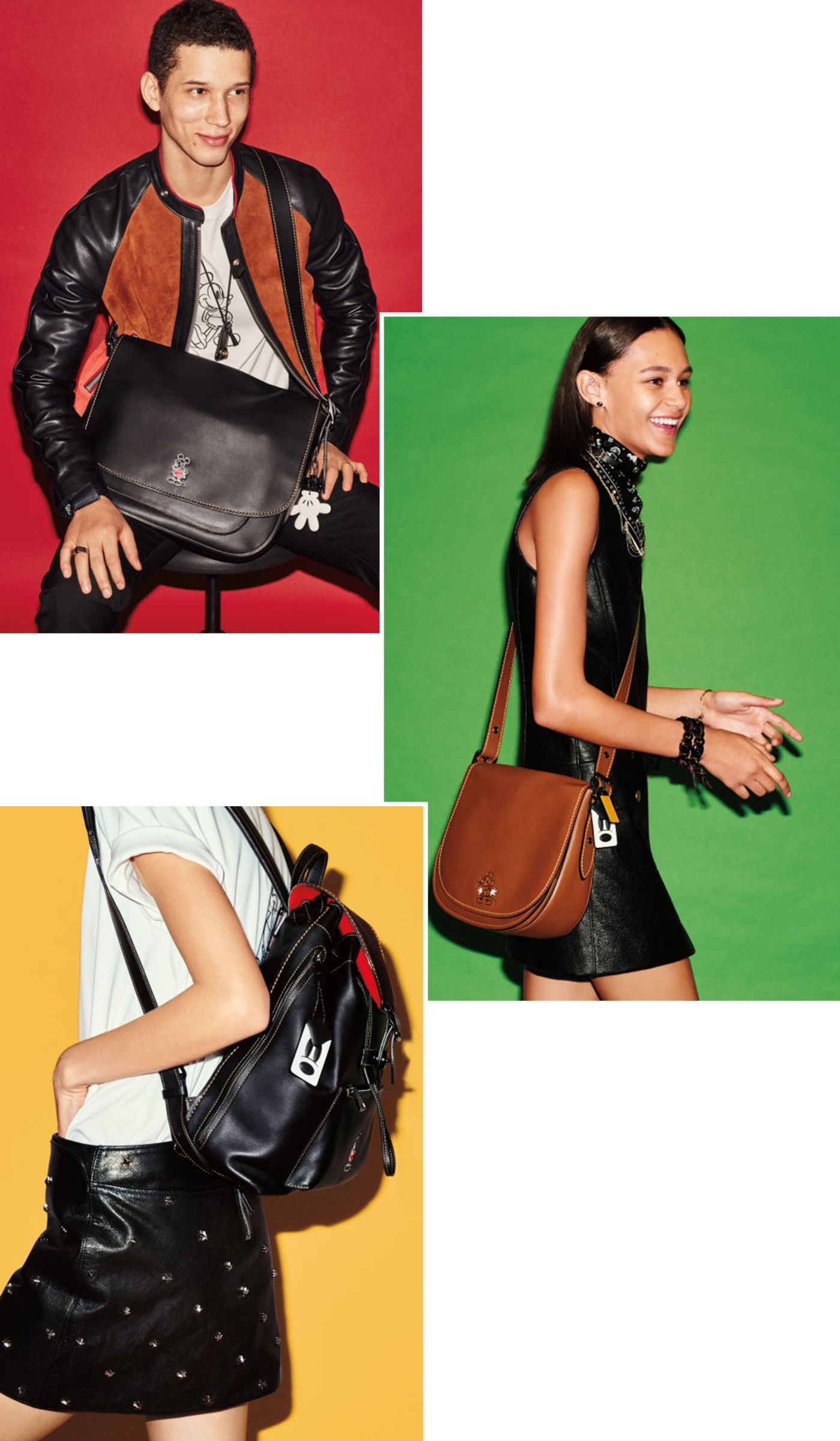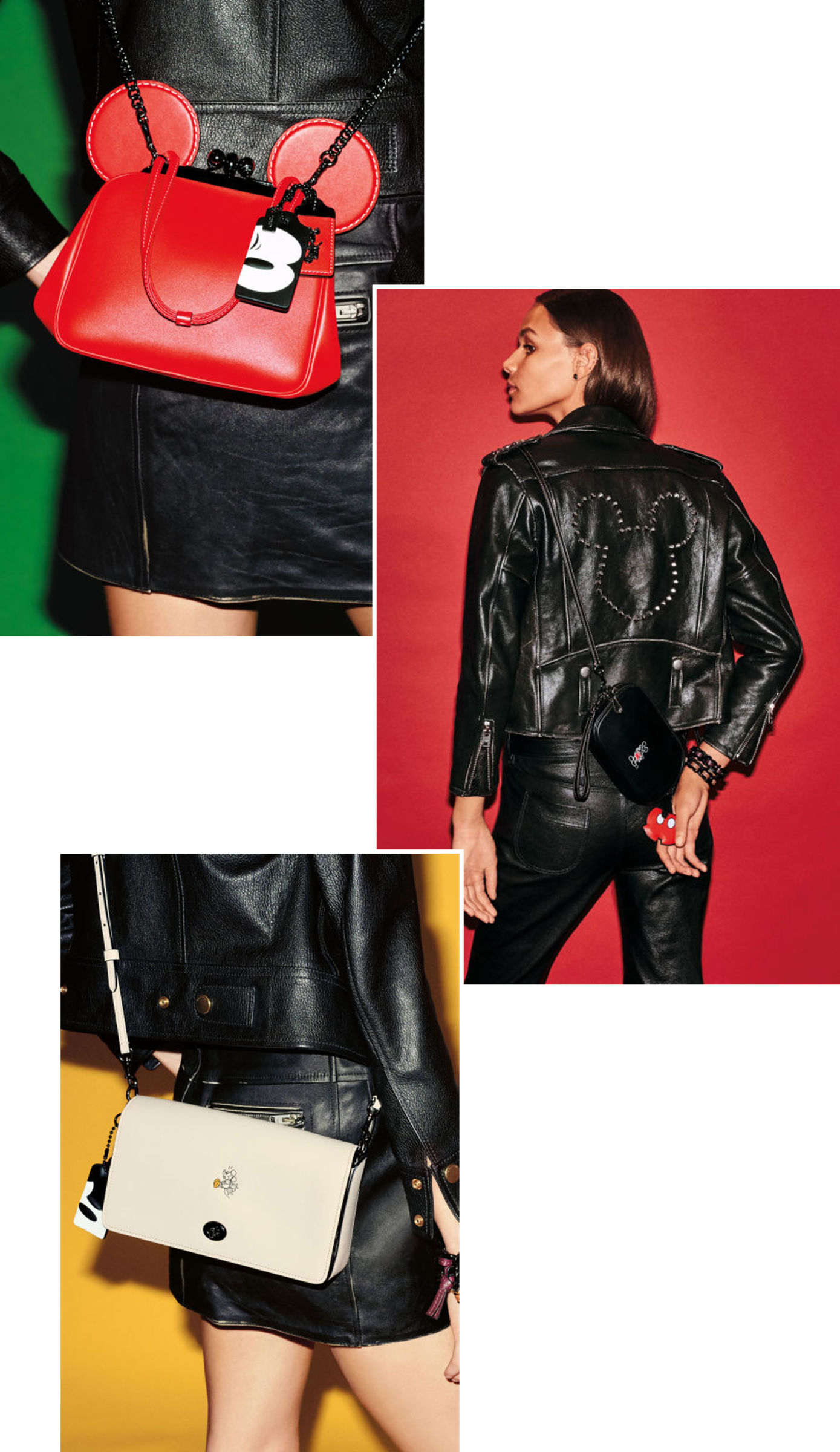 NINTENDO FOR VANS
Even the biggest Vans fan of all time may be surprised to hear the skate shoes company is launching a sneaker collection inspired by vintage Nintendo video games.
The new line of kicks features Super Mario characters, controllers and pixellated designs, a throwback to a vintage Nintendo's era.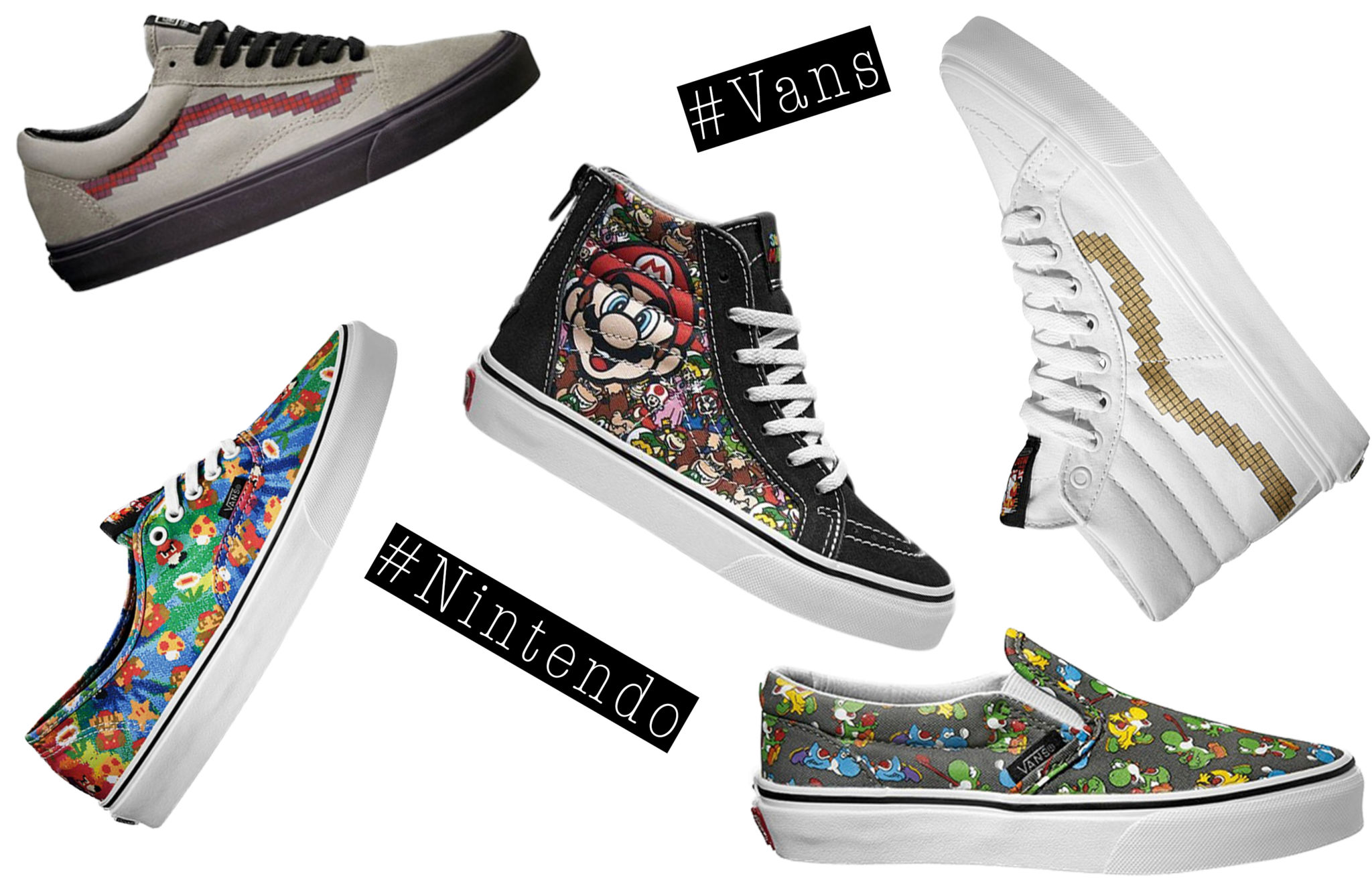 The Vans x Nintendo collection launched in June and it presents designs based on Donkey Kong, Super Mario Bros., The Legend of Zelda, Duck Hunt: there's no question that followers of the 8-bit era will go crazy with this new selection of footwear. There are also two pair of shoes that offers a more modern design of Nintendo's biggest mascots, coming with "Princess Peach" and "Mario and Friends".
MARK ZUCKERBERG FOR H&M (PRANK)
"One less thing to think about in the morning": this is the main slogan for the most minimalist collection. It is a box set of seven gray tees and a pair of mid-wash straight-leg jeans inspired by Zuckerberg's daily uniform.
The parody site, MarkforHM.com, explains the line of eight items thus: "a limited capsule collection of re-issued iconic pieces from H&M basics. This new gender-neutral minimalistic range was inspired by Mark's beliefs that making even the easiest decisions (like what to wear or what to eat for breakfast) consumes mental energy and gets in the way of doing more important things."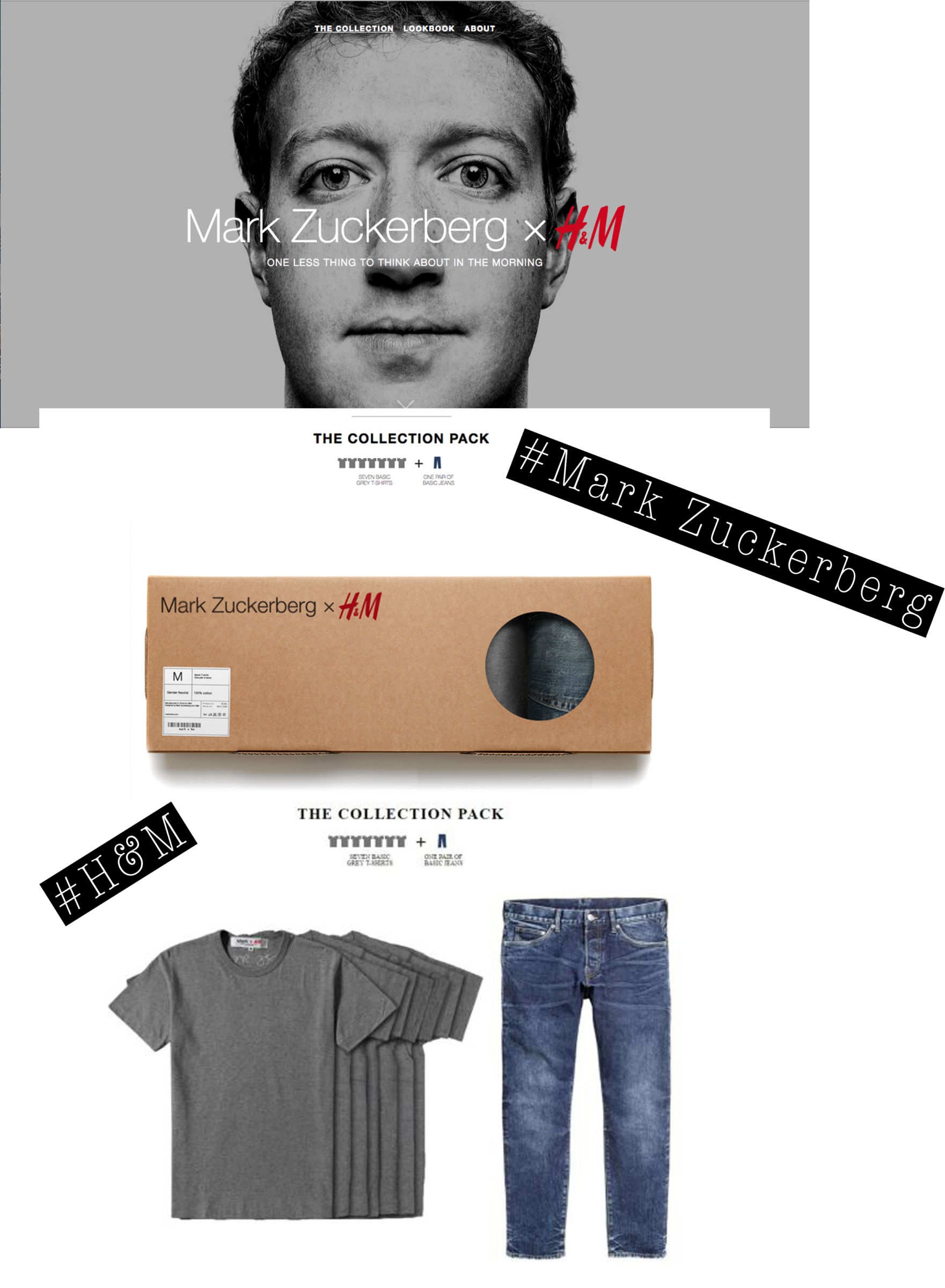 For us, with all the rumors and wonder around that prank, the "false collaboration" deservedly made the list!
And it was so much appreciated that it was defined by Vogue America: "Actually not a bad idea" and Forbes said: "The hottest collection for Silicon Valley Bros".
This year collaborations have taken us back in time, through the jungle, through vintage virtual worlds and so on…we'd say that not even in Bertie Bott's Evert Flavour Beans you could find so many different tastes.